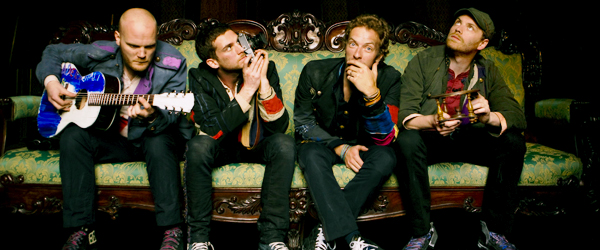 Grammy Award-winning rock band Coldplay are selling memorabilia with their "End of Decade Clearout Sale". The instruments, wardrobe, and other items will be auctioned on eBay December 18-31, 2009, with all proceeds benefiting "Kids Company". The 52-page catalog became available online today.
PLEASE NOTE:  This article first appeared in different form on the Original Prop Blog (click here for original), and has been copied to the Rock Subculture Journal after the fact.
Below are the details from Coldplay.com:
Welcome to the Coldplay End of Decade Sale. For the first 24 hours, we want you to be able to have a good look through the official auction catalogue, which contains details and pictures of all the lots which will be up for grabs.

CLICK HERE TO DOWNLOAD YOUR COPY OF THE AUCTION CATALOGUE (21MB file)

The sale itself will then begin tomorrow at 5pm. There will be four waves of the auction, as follows:

Friday 18 December – All items related to Parachutes era

Saturday 19 December – All items related to A Rush Of Blood To The Head era

Sunday 20 December – All items related to X&Y era

Monday 21 December – All items related to Viva La Vida or Death And All His Friends era

All auctions will last for 10 days, with the final auction ending on 31 December 2009.

In addition, because we wanted to make sure that some of the items go to Coldplay fans with more modest funds, one copy of each signed lithograph in the auction will be made available as a first-come, first-served Buy It Now item, for £10 (plus shipping). These items will appear on the coldplaykidscoauction eBay page at random times throughout the duration of the auction.

Remember, all proceeds will go to Kids Company, an incredible charity that helps vulnerable children and young people in London.
Below is a link to the 52-page auction catalog (PDF format):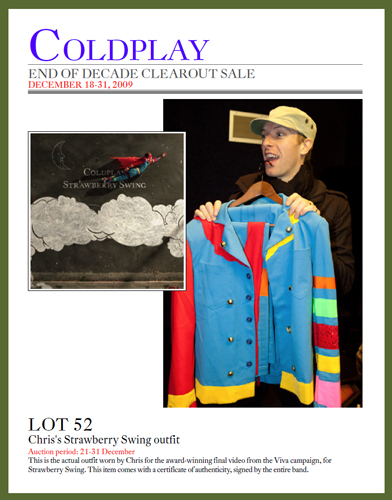 Included in the sale are instruments used in studio to record albums, in live concerts, and in videos. Items include certificates of authenticity signed by all four members of Coldplay – Chris Martin (lead vocals, keyboards, guitar), Jonny Buckland (lead guitar), Guy Berryman (bass guitar), and Will Champion (drums, backing vocals, other instruments).
Listings will begin tomorrow on the official eBay page: LINK
The following video was produced to promote the event:
Learn more about the designated charity at kidsco.org.uk: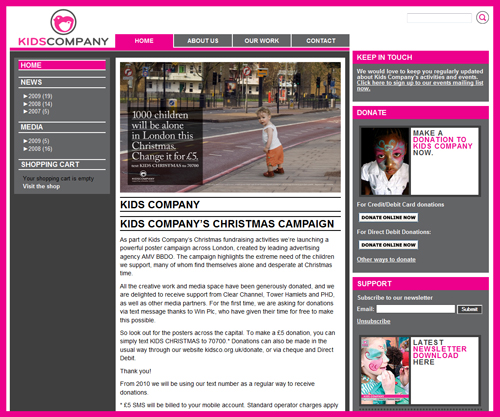 Jason DeBord