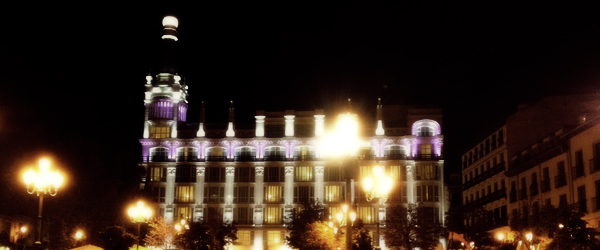 Because I do travel for some concert events, I thought it might be helpful to share my impressions and experiences staying at various hotels and resorts, and doing so will build on the "travel for concerts" theme of this website. This review is for ME Madrid Reina Victoria in Madrid, Spain during my trip to Madrid (October 2011).
Property: ME Madrid Reina Victoria
Location: Madrid, Spain
Address: Plaza de Santa Ana 14, 28012 Madrid, Spain
Phone: 1-877-509-2457
Website: www.solmelia.com
Room Type/Class: The Level with King Bed
Date: October 27-30, 2011
TripAdvisor Page/Reviews: LINK
Booking Source: Expedia
Overall Rating: 4.5/5
This was part of my trip to Madrid for a special Coldplay concert at Plaza de Toros de Las Ventas in Madrid. This was my first visit to Spain, and I thought I would split my stay across two properties – one more economical (for which I chose Hotel Atlantico) and one a little more luxury (and I selected the ME Madrid Reina Victoria for the second half of my visit). This is my review for the latter, the ME Madrid Reina Victoria.
I chose this hotel based on TripAdvisor reviews and other Internet-based research.
While the Hotel Atlantico, where I started my stay, was in the more urban part of Madrid, the ME Madrid is in an area that is more walkable, with lots of single story shops and smaller buildings, and is a lot more touristy.
The ME is also much more modern and luxury.  A lot of attention was paid during check-in and I was given a person tour of the room and its features, and even had a handwritten welcome letter and welcome kit.  There was a definite emphasis on customer service (though not at their restaurant – more on that later).
The room was very nice and nicely appointed, with a bed and desk, as well as a walk out patio with pleasant local views.
The bathroom was quite large and nice, as far as bathrooms go.
There were also some… less kid friendly accessories made available in the room, as well as a weird control panel.  It took a while, but I finally pressed the "hey you sexy thing" button, not sure of what to expect – it basically changed the room lighting to what I guess you could call "sexy time" lighting, which was purple in hue.  While amusing at the moment, not much use for that personally…
The hotel features a really cool outdoor (and mostly open air) bar on the roof with fantastic evening views.
There is also a restaurant downstairs, on the main level.  While is is a review for the hotel, not the restaurant, I think it is worth noting that some of the food I ordered was horrible and the service was non-existent.  A full 30 minutes after being served the entre and the waiter never returned.  I had to ask three different bus boys for the bill.  Just awful service – worst service I've had in a restaurant in years (and the food wasn't cheap).
Overall it was a really nice stay, and I would stay there again, but I wouldn't recommend the restaurant.
Below are photos I took of the hotel – in the room, the views, views from the rooftop bar, and exterior: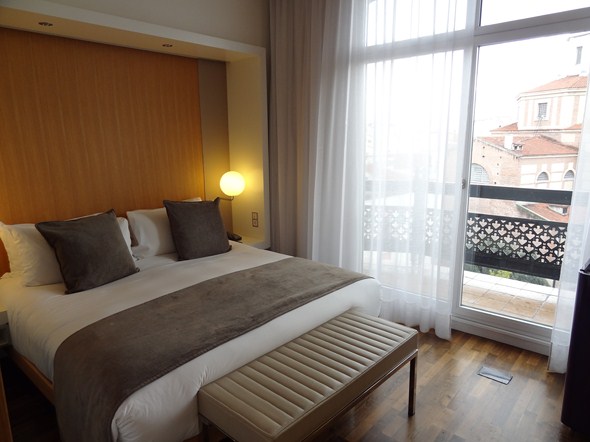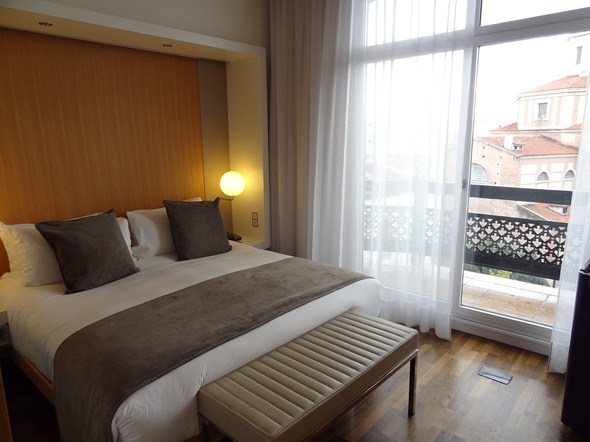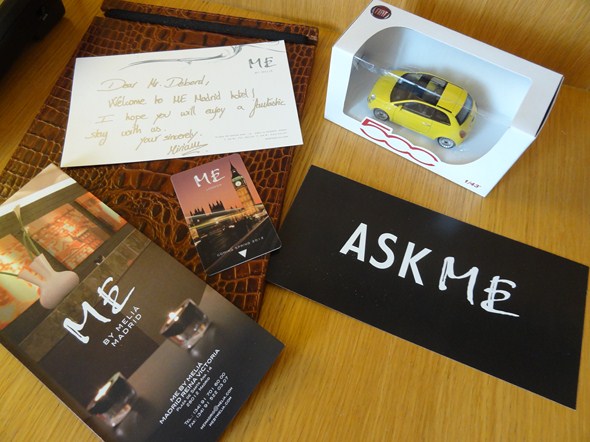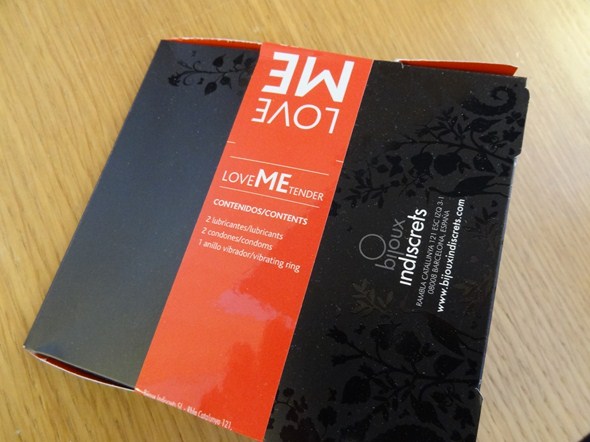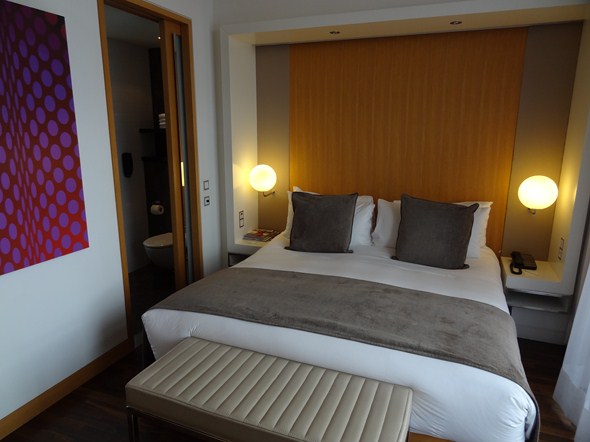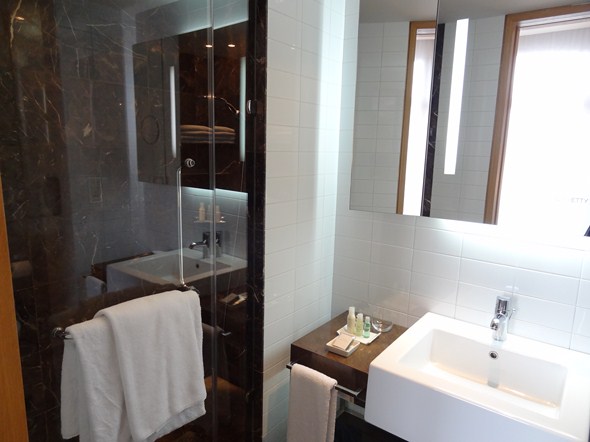 Views from room balcony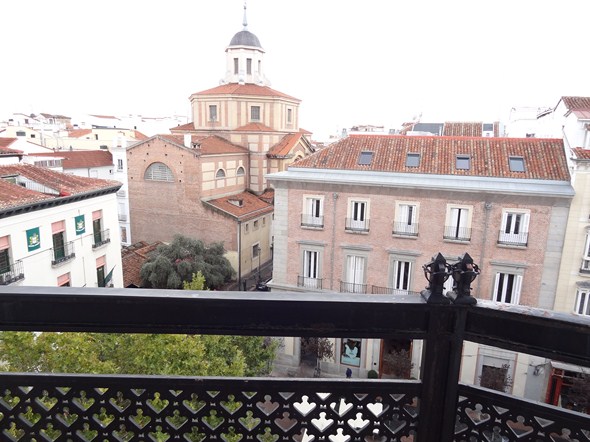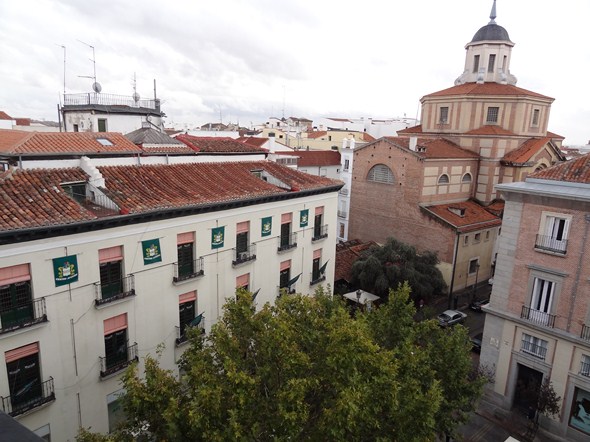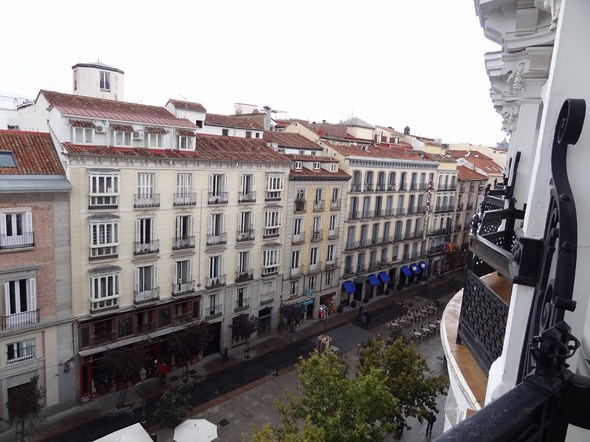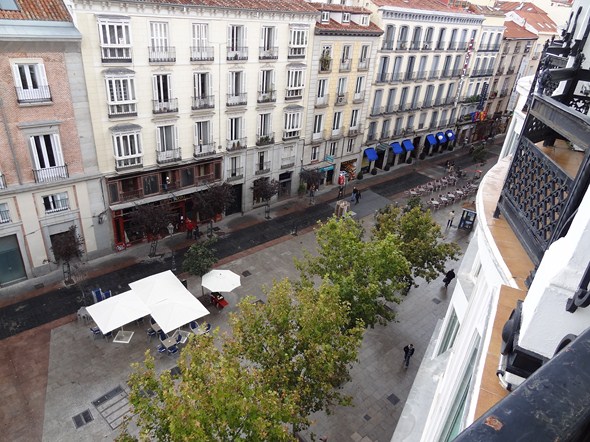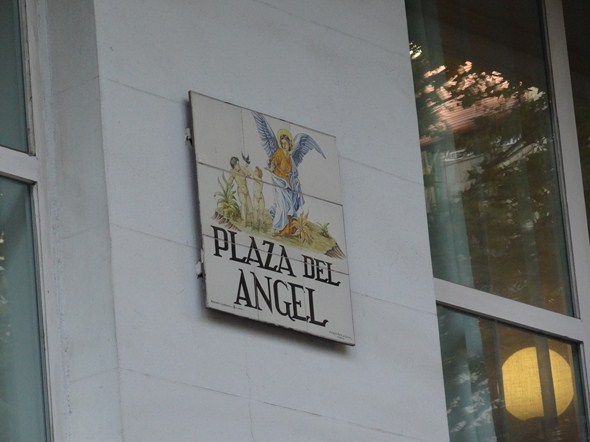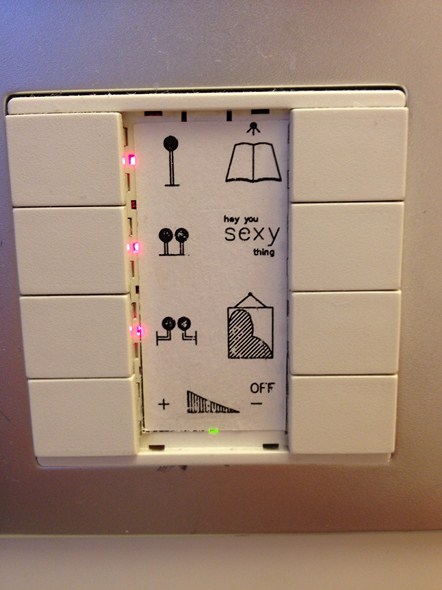 The mystery button…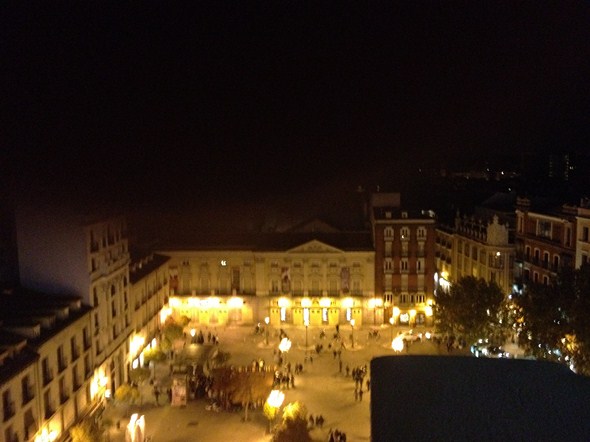 Views from rooftop bar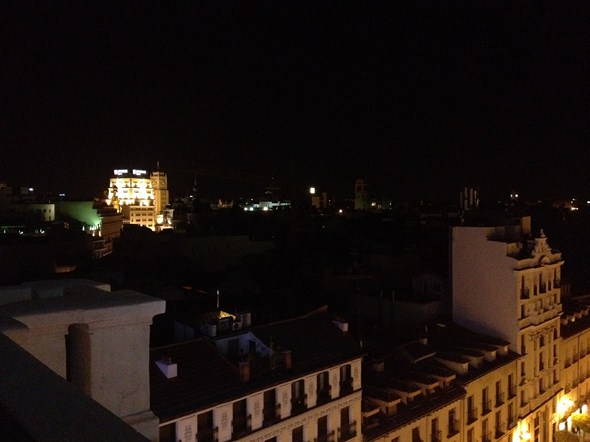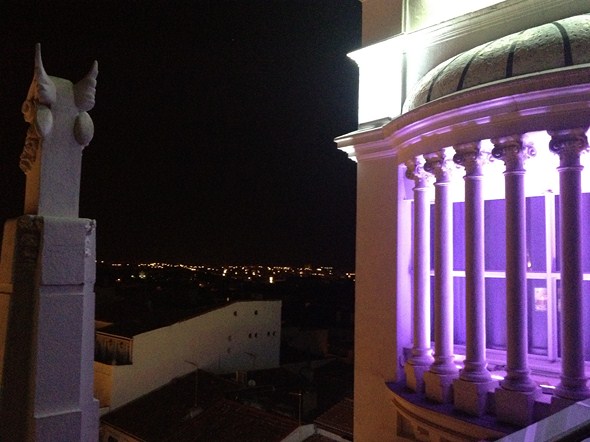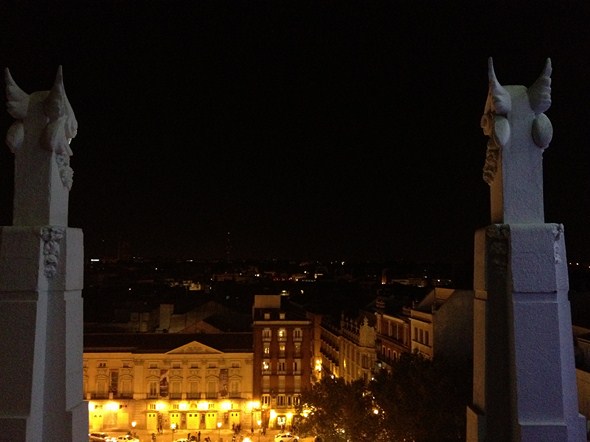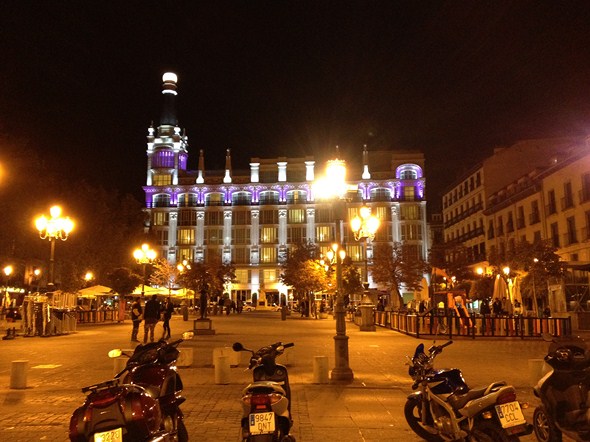 Exterior night view of the ME Madrid
Jason DeBord