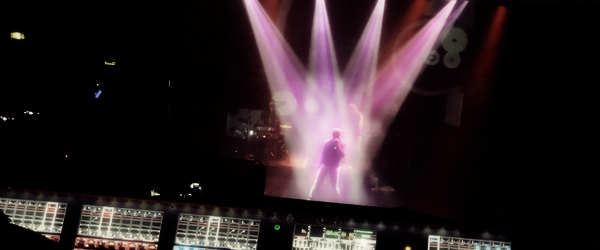 This is the third in a series of photojournals covering concerts during my trip to England and France. Tonight's performance was Front 242, which was held at the KOKO in London, England on December 11th, 2011. This was their special 30th Anniversary Show.
Who: Front 242
Show Title: 30th Anniversary Show
Venue: KOKO
Where: London, England
When: December 11, 2011
Seating: General Admission (Balcony, Sound/Mixing Booth)
PLEASE NOTE: This article first appeared in different form on the Original Prop Blog (click here for original), and has been copied to the Rock Subculture Journal after the fact.
Articles that are part of this London/Paris/Liverpool Journal can be found within the "England/France Journal 2011" category: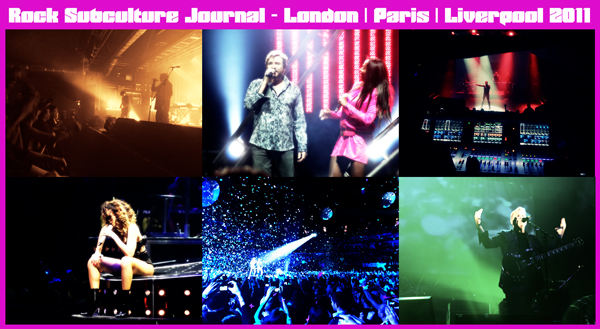 Front 242 are a Belgium band that was a pioneering force in electronic music and especially the subgenre called "Industrial" music. Much of the early music in this genre was based around samples of heavy percussion sounds. I personally didn't start following them until 1988, with the release of their 'Front by Front' album, which had the song 'Headhunter' and related music video by Anton Corbijn, which received play on MTV's '120 Minutes', which was a favorite program of mine back in the mid 80s to early 90s. Below is the video, which remains one of my favorites (even among Anton Corbin's own works):
The song itself also remains my favorite of the band's songs, as it is a bit more traditional in structure than much of their other work.
I feel that the genre of industrial music is kind of like abstract art, in terms of how to receive it, interpret it, etc., and I tend to prefer music that, while maybe a bit edgy or experimental, is also catchy and hooky, and much of industrial music at large is stripped down a bit too much from what makes "pop" at large work (and popular), but that is also the point of it. Some songs seem to be all chorus, while others perhaps lack a chorus entirely, and industrial songs are generally not "sung", but shouted.
Other industrial bands, including some of the bands that supported tonight's show at the Koko, include forms of protest messages (in the songs and, in the performances in words and images on giant screens that are even more overt), much like punk and other genres. Interestingly, the imagery and tone of the music is often clothed in that which it seems to be protesting against… as an example, opening band Nachtmahr, with images of war and destruction, and words like "WAR IS NOT THE ANSWER" emblazoned against a giant screen, while the band is dressed in military attire and the lead singer screams lyrics. Again, it is all a bit like modern art, and open to interpretation and analysis.
In any event, enough with the primer and personal observations about the genre at large… the concert itself tonight was quite an experience.
As most of my UK friends are not familiar with or were uninterested/unavailable to attend, I went to this one solo.
Below is the official poster for the gig:

I was at first struck by the amazing exterior of the venue, which is absolutely incredible (even in London, which is beauty at large in terms of architecture). Inside was surprisingly just as stunning. It also drew a crowd of varying but alternative fashion, which is always a fun experience. I think the niche nature of industrial music brings together a "like" crowd and that always generates some great energy for a gig.
I arrived a bit late, but caught the last half of opener Global Citizen, and other supporting groups included Empirion and the aforementioned Nachtmahr. All were very different and gave highly enjoyable performances.
I had an opportunity to chat with a number of people before and in-between the opening acts, and it seemed like almost everyone I spoke with was in some way connected with one of the bands.
While I spent time on each of the three levels, I ended up settling in behind the engineering booth at the center level across from the stage. I was impressed at how much effort and actual technology was involved in putting on this show – it was simply amazing. All of those involved were very cool people to chat with as well. I spent a good amount of time talking with Evil E, who is involved in the engineering and other responsibilities, and was surprised he took so much time leading up to the event to talk with me. He was excited to have someone in attendance all the way from California. They also allowed me to shoot a lot of photos and video of the engineering area and various components, as well as at work during the show (see video below). I also thought it would be interesting to shoot some of the concert framed by the technology upon which it was built. Interestingly, a great deal of music comes from that area behind much of the audience, including some keyboard playing and other effects.
The show itself was really quite an experience, as I never imagined, at this juncture, to ever see Front 242 perform live. While I've seen other contemporaries in the genre, like Nitzer Ebb, in the past, that was many, many years ago. It was fortuitous that this gig popped up and fit into my schedule while here in the UK.
Interestingly, while the planning of the show was very technical in nature, the set list was being changed all the way up to minutes before the start of the show. Following the show, one of the technicians gave me one of their two set lists, and then Evil E gave me the other one (photos below) – funny enough they don't match, and the most correct one had a last minute change as well to meet the venue curfew (Kampfbereit omitted). Thanks again to those with the band for the hospitality (I was the last one out of the theater).
I feel very fortunate to have been able to attend their special 30th anniversary show, and love how the crew are so involved with their fans. It was a great show, and I hope the readers enjoy the photos below.
Immediately, here is a video of my favorite Front 242 song – the 2011 live version of what Anton Corbijn introduced me to in 1988.
Below are a variety of photos from the overall show…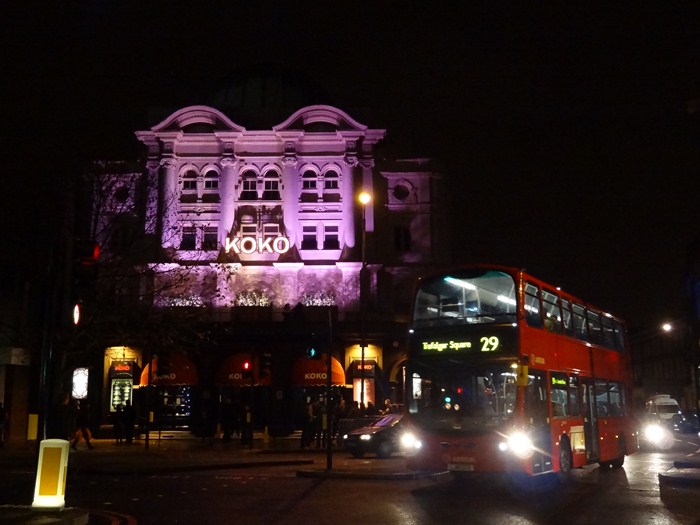 The Venue – the Koko in London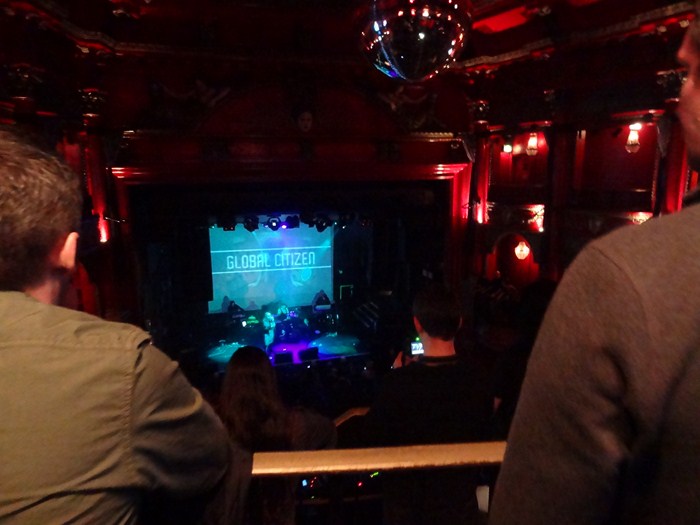 Opening act Global Citizen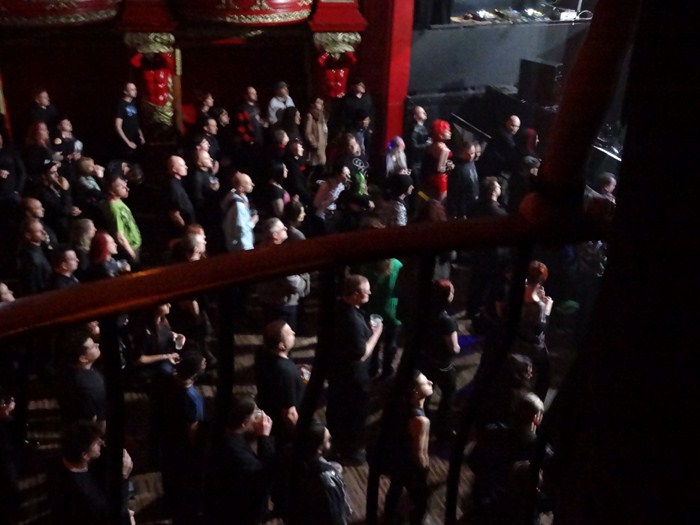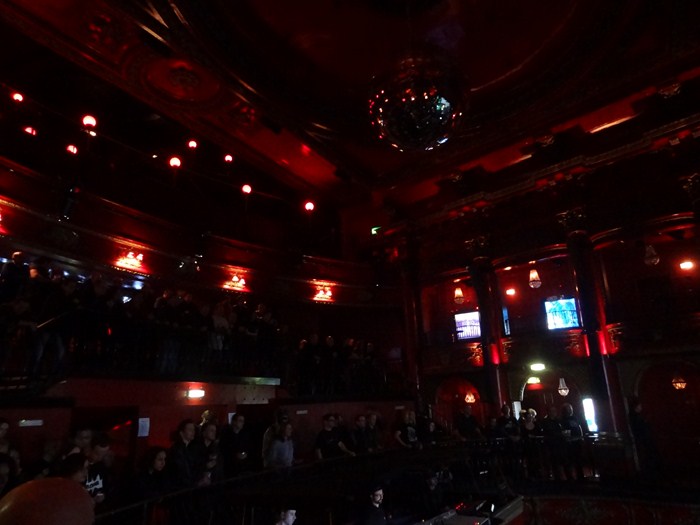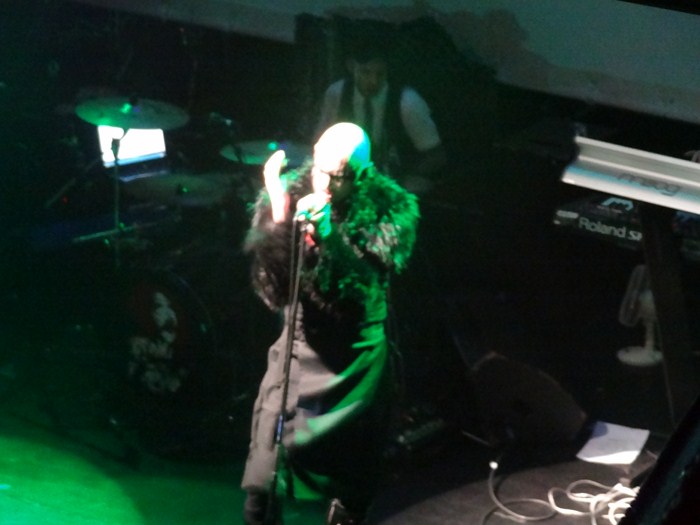 Lead singer of Global Citizen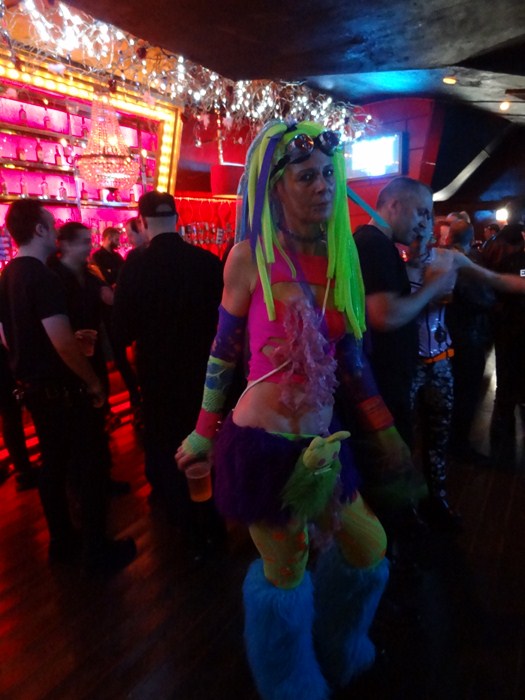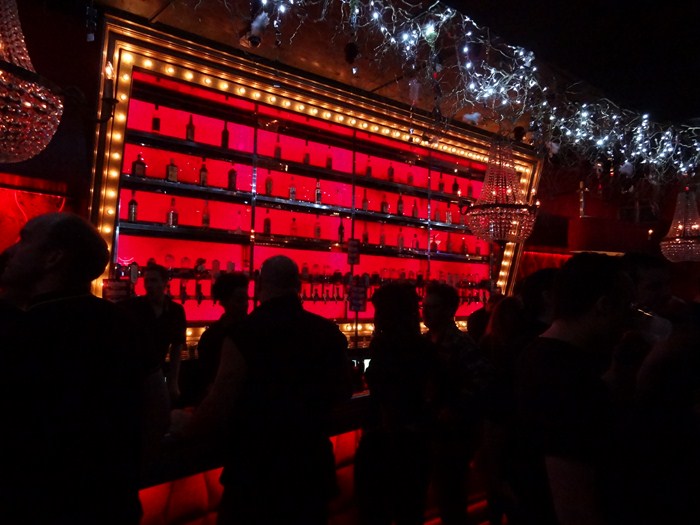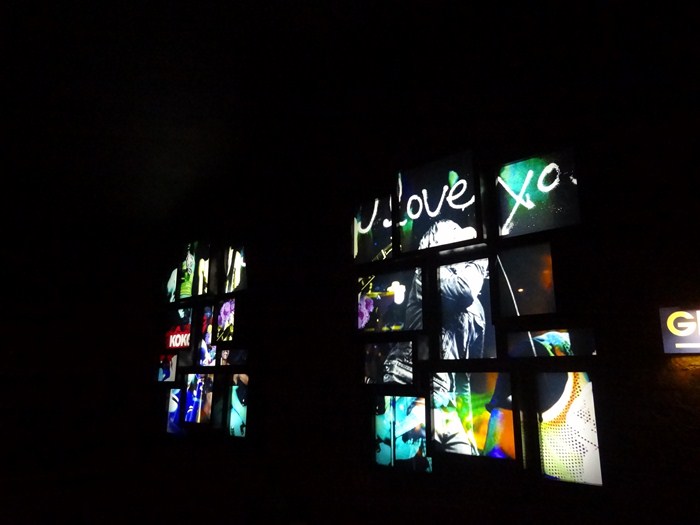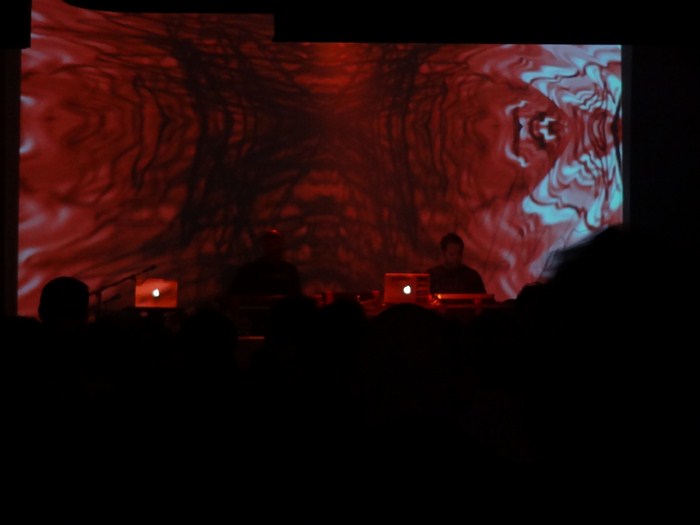 Opening act Empirion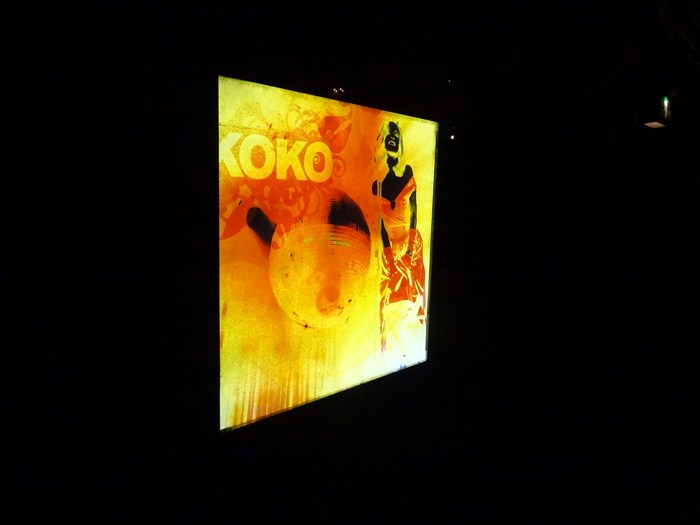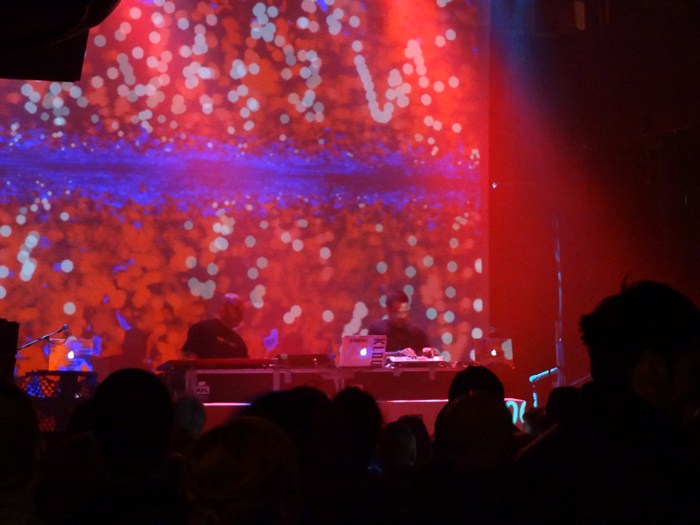 Opening act Empirion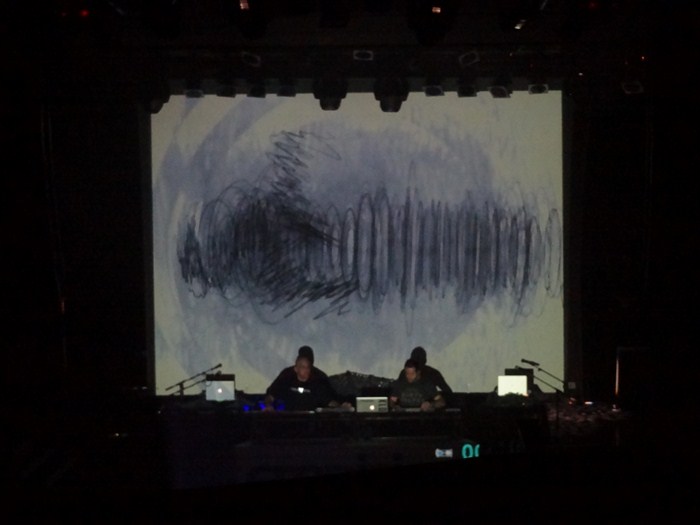 Opening act Empirion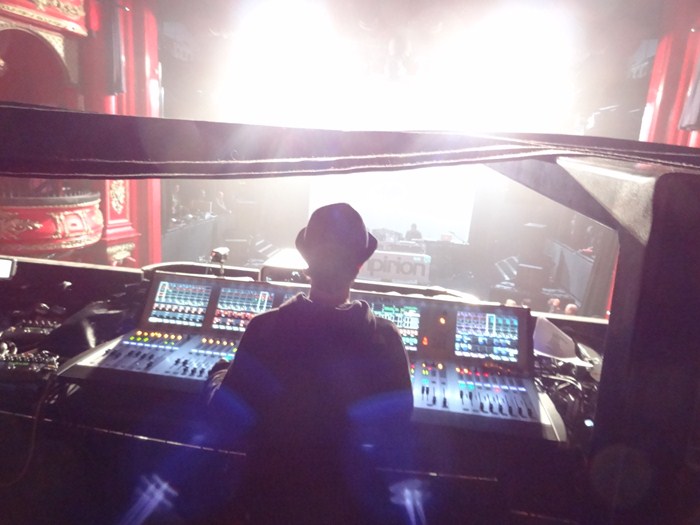 Opening act Empirion – through the engineering booth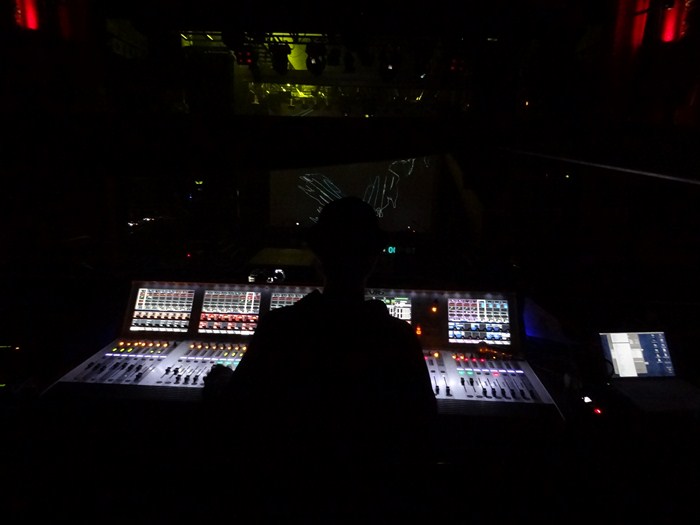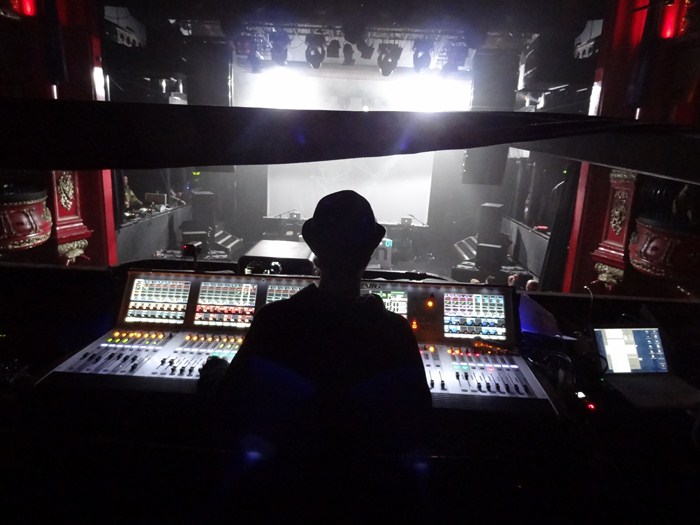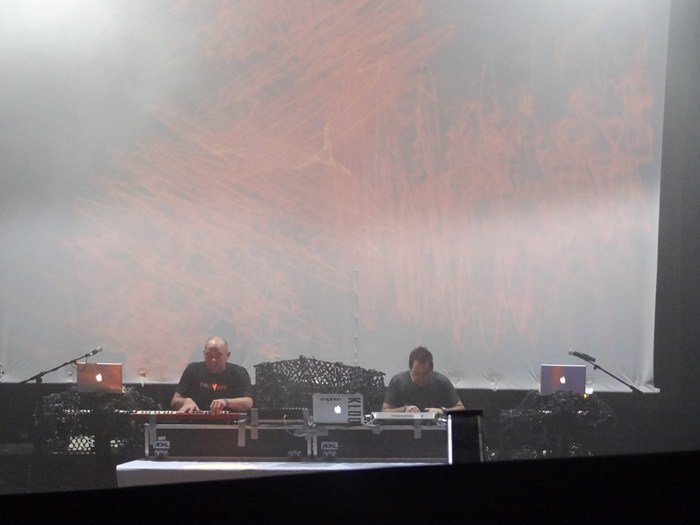 Opening act Empirion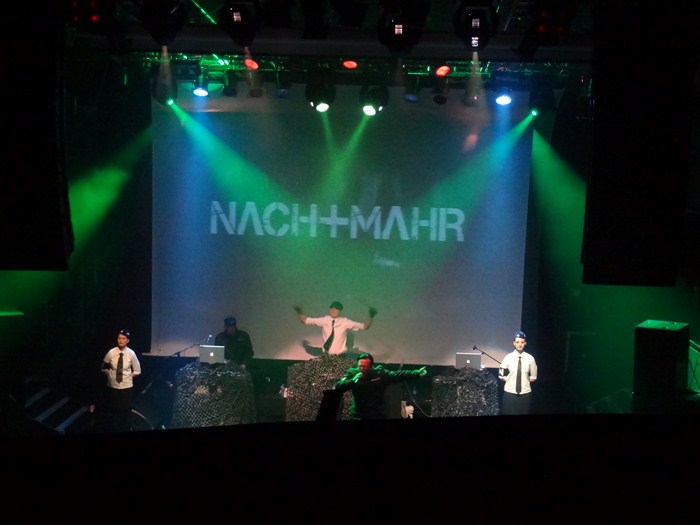 Opening act Nachtmahr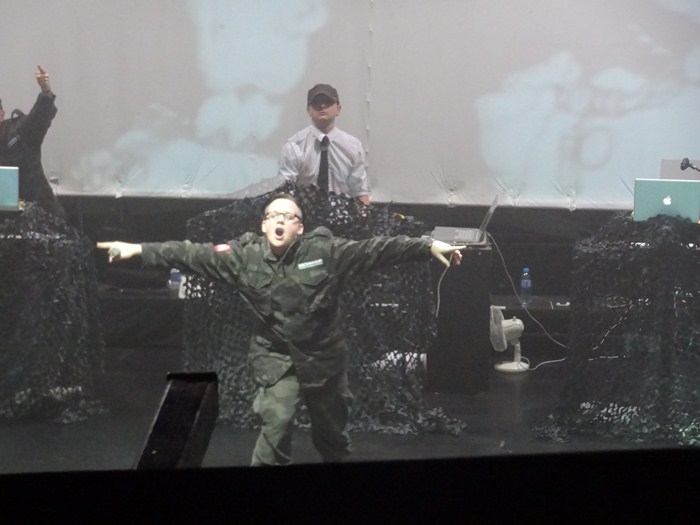 Opening act Nachtmahr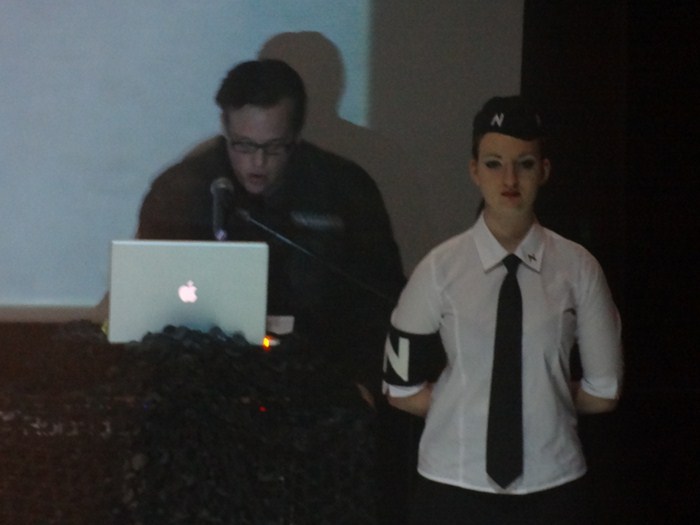 Opening act Nachtmahr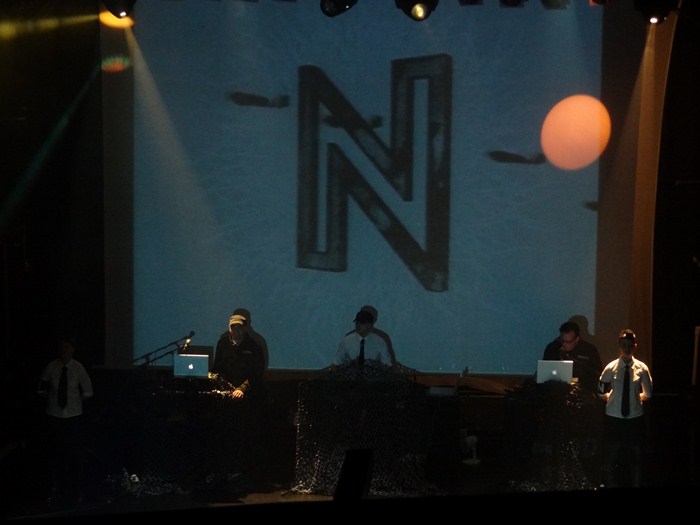 Opening act Nachtmahr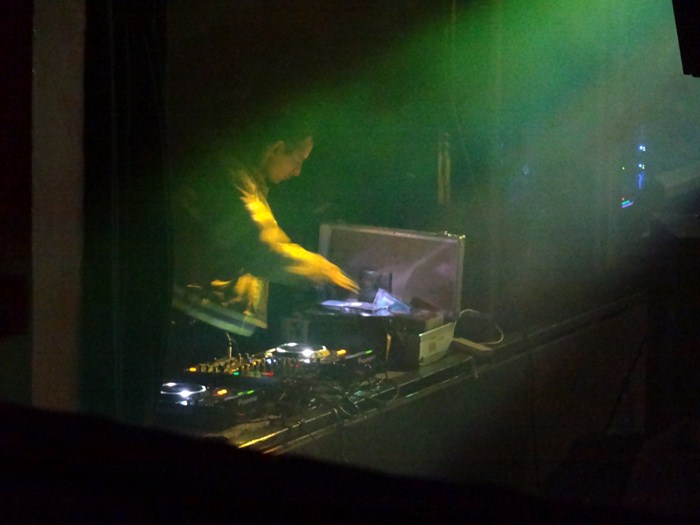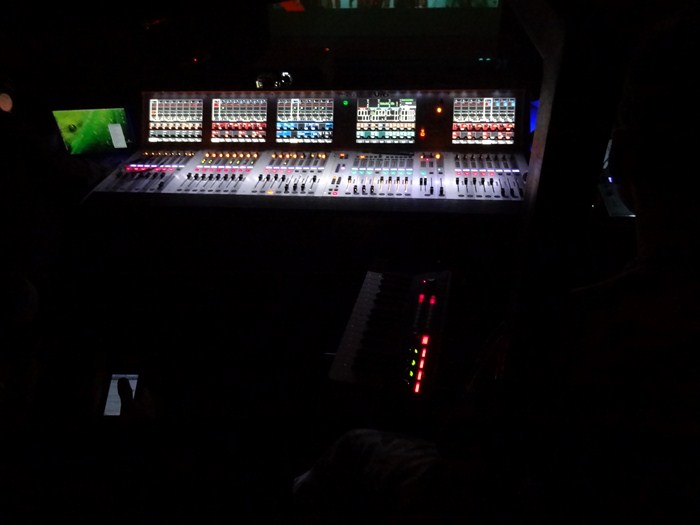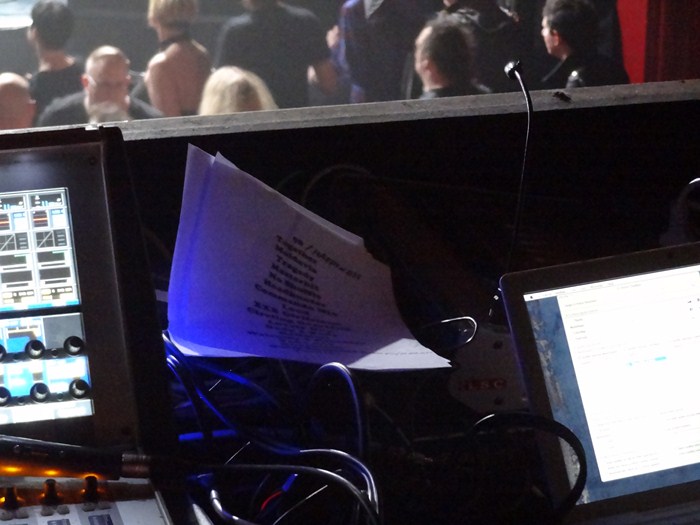 The two set lists given to me at the end of the show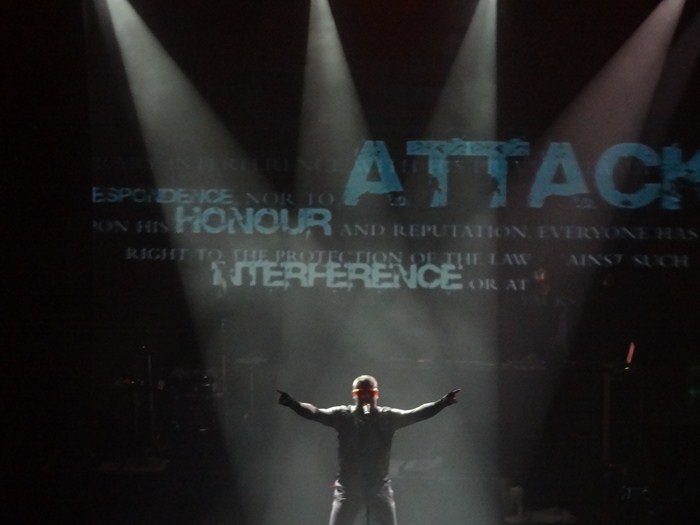 Front 242…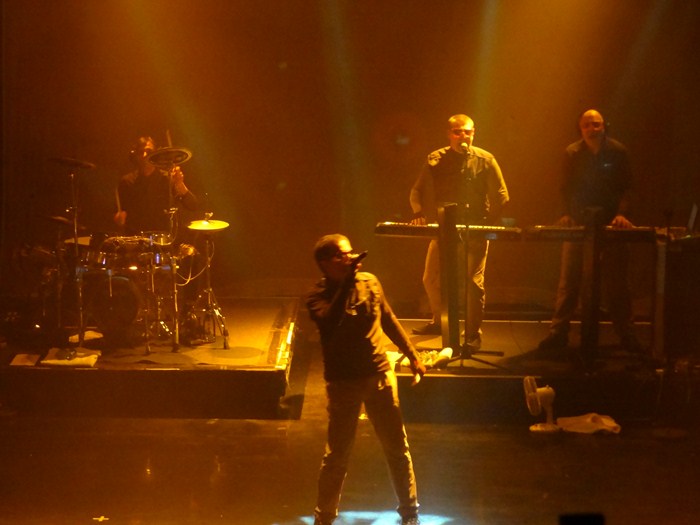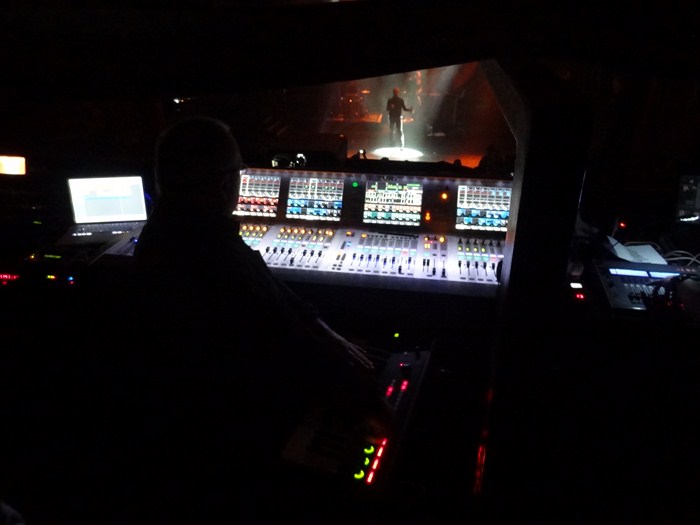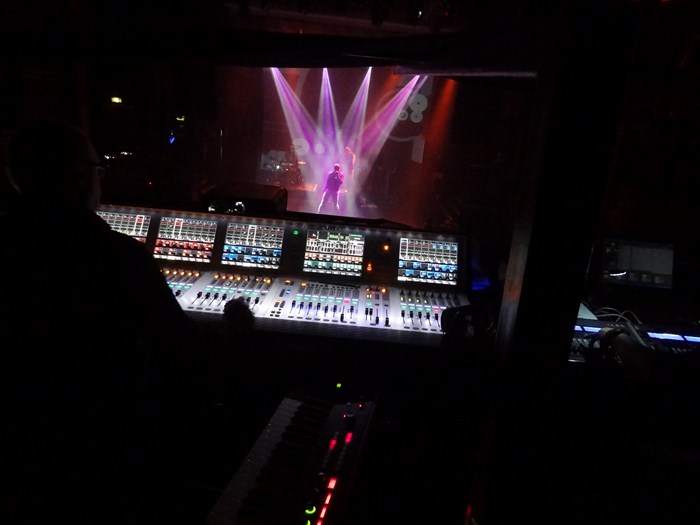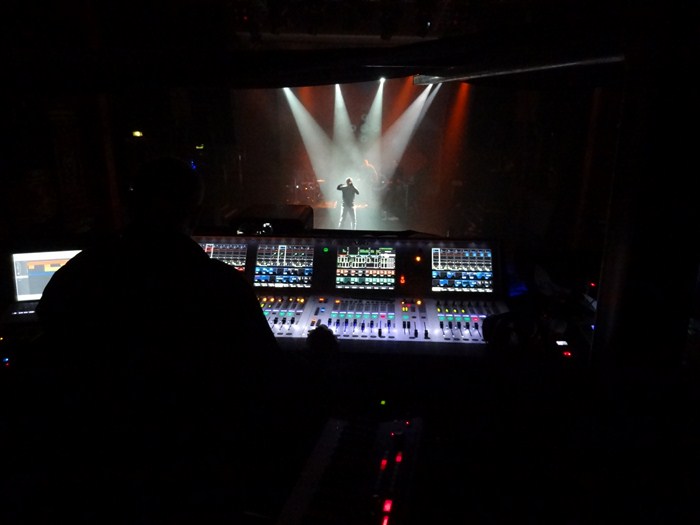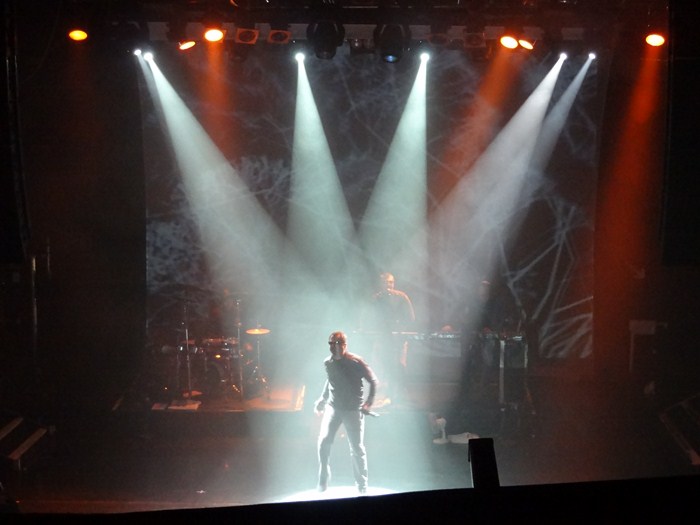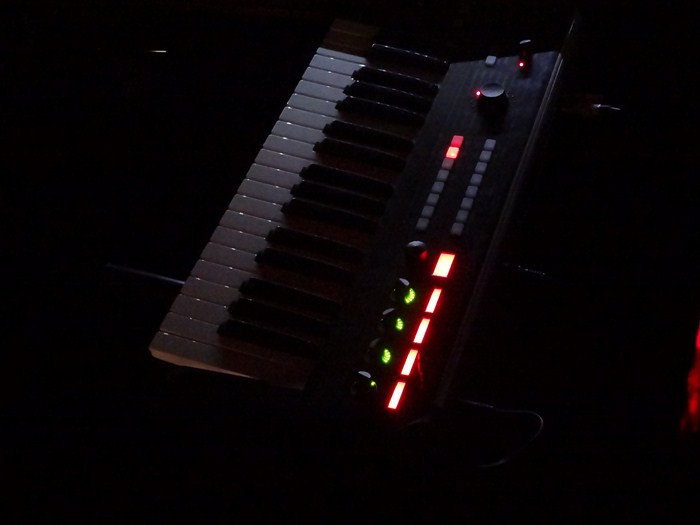 Keyboard played live from the engineering booth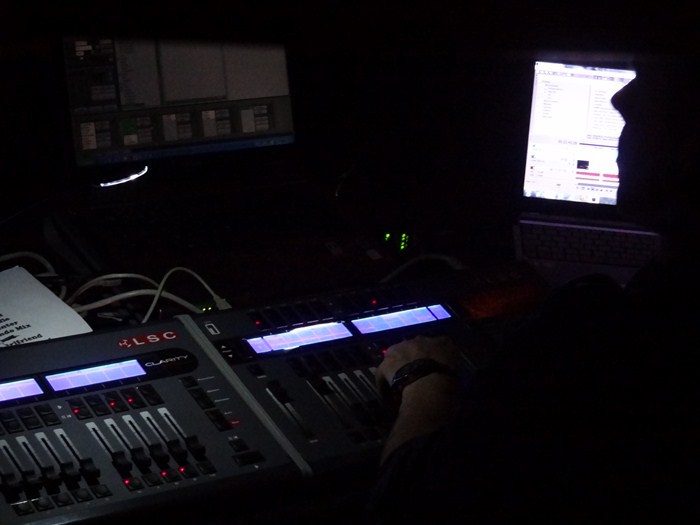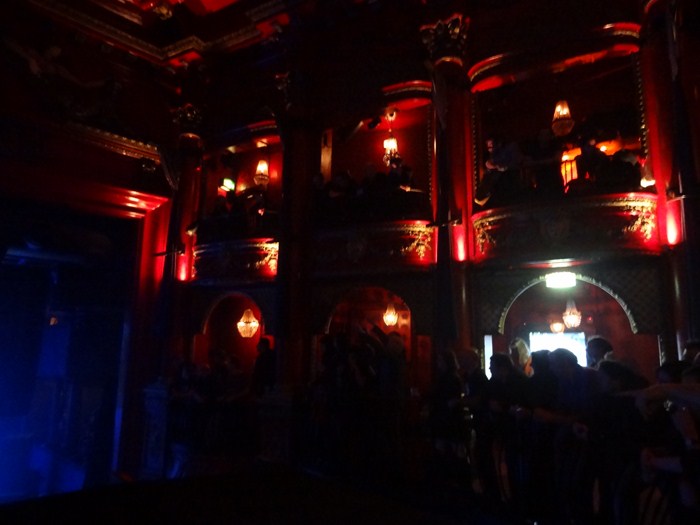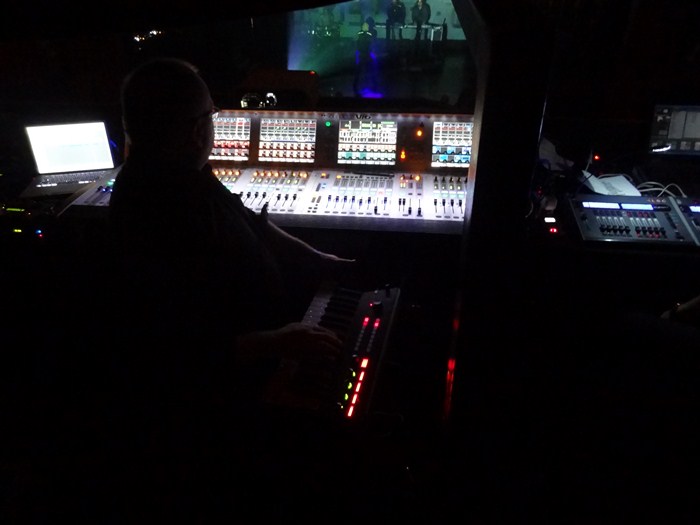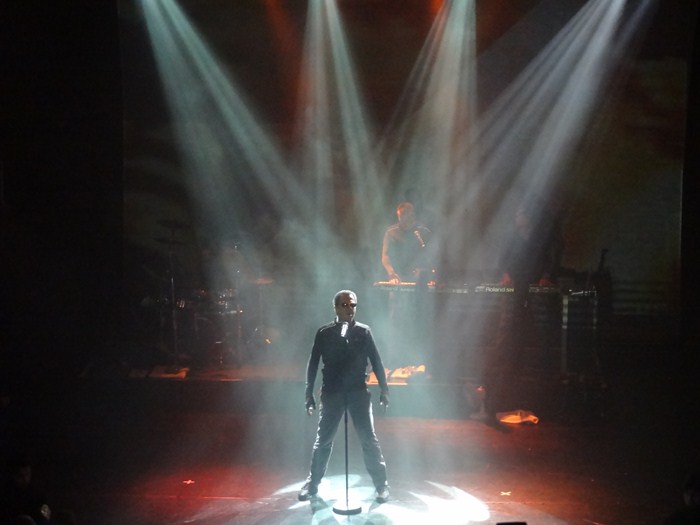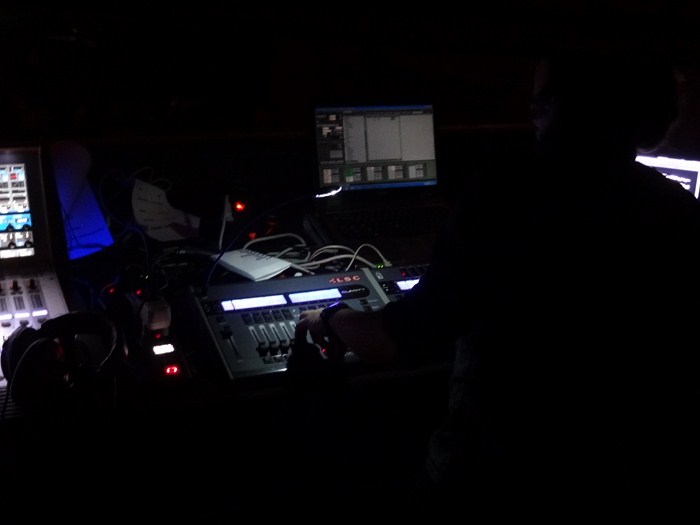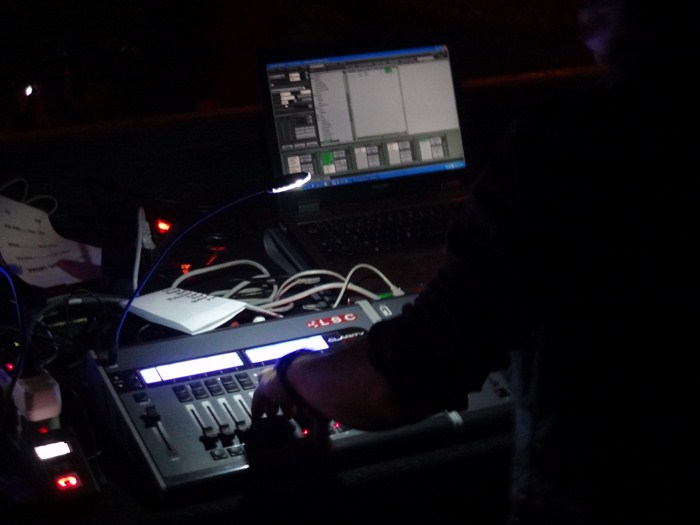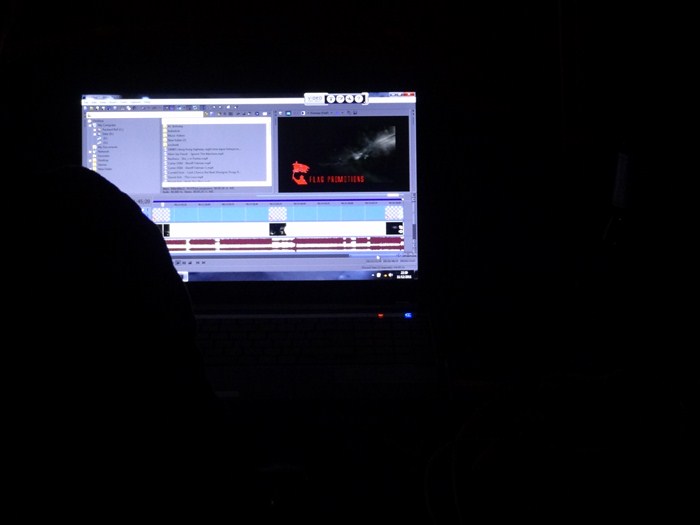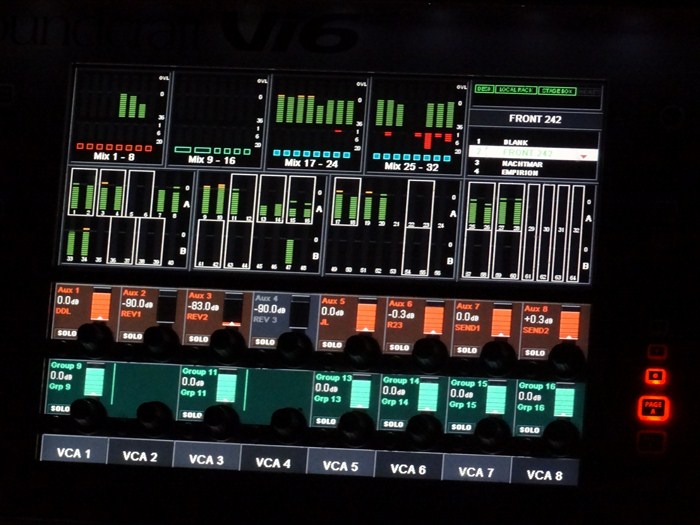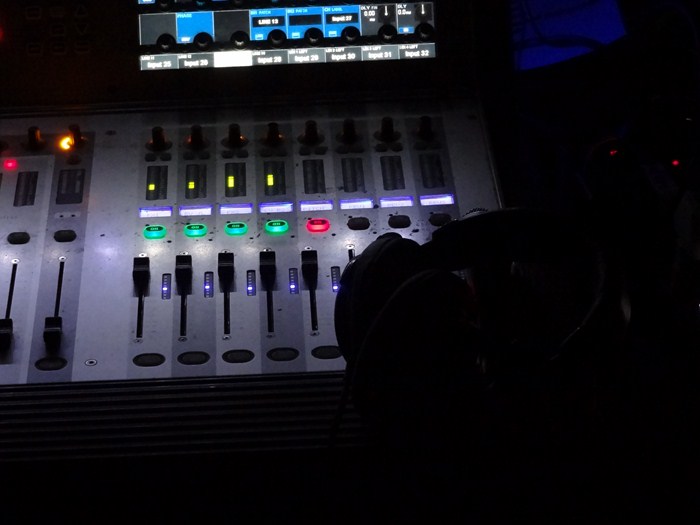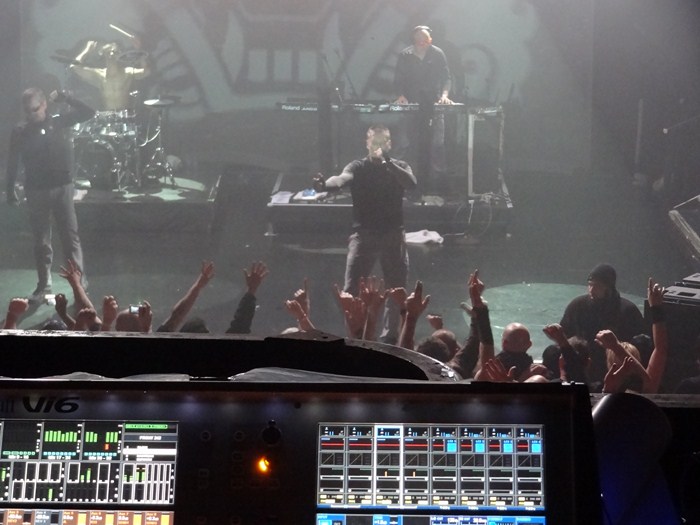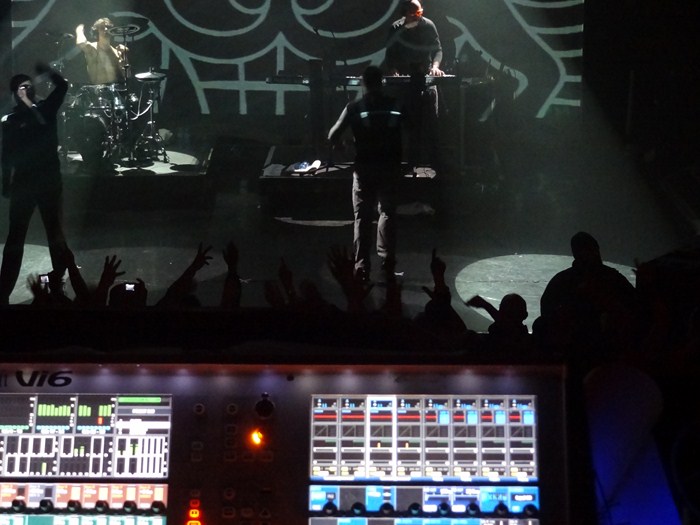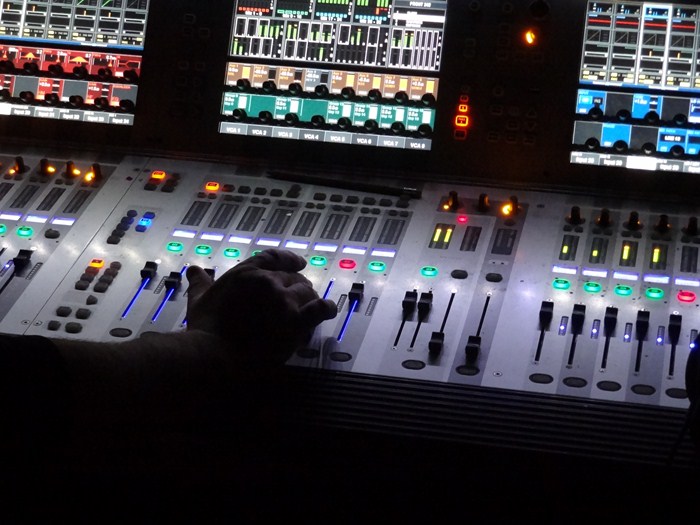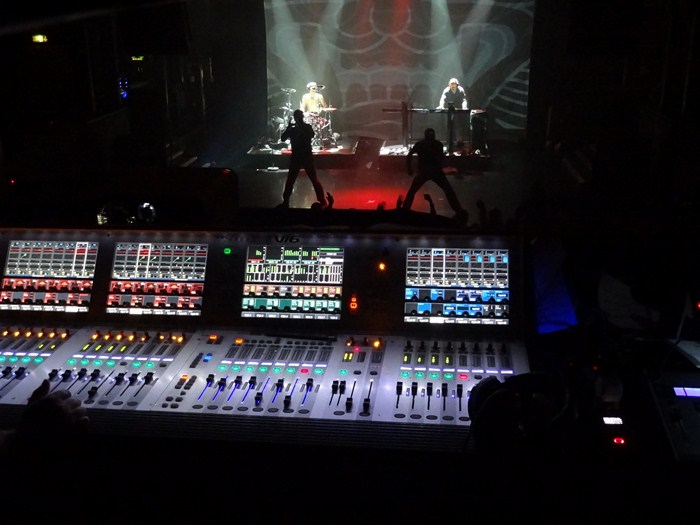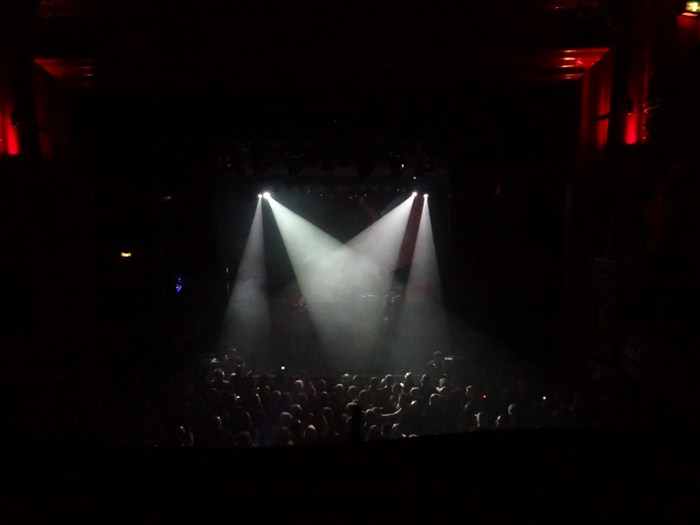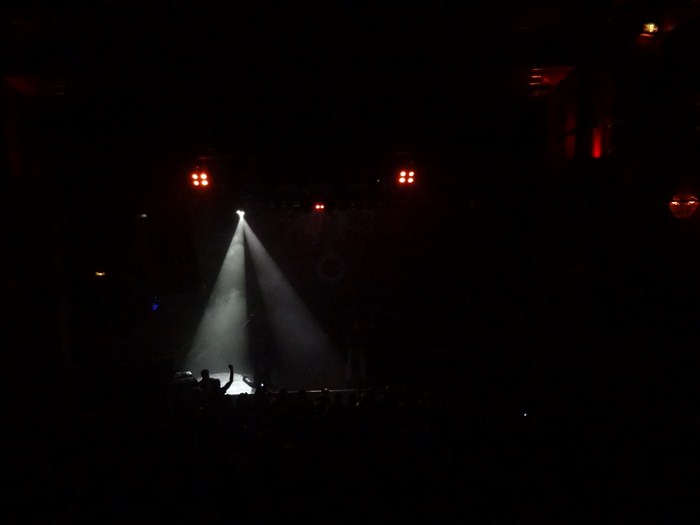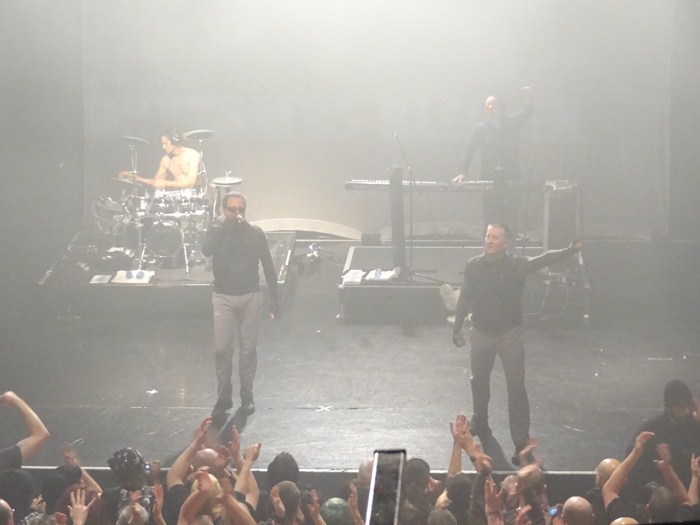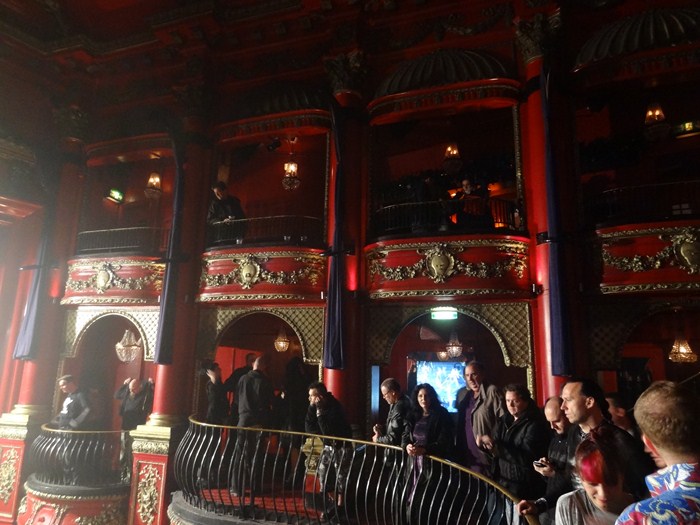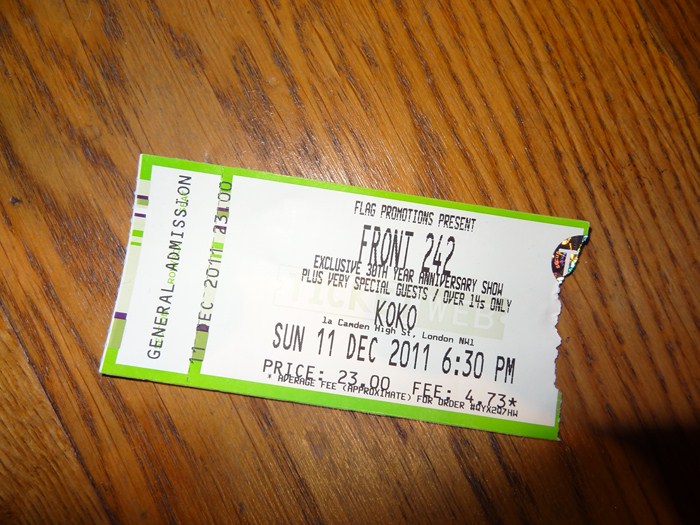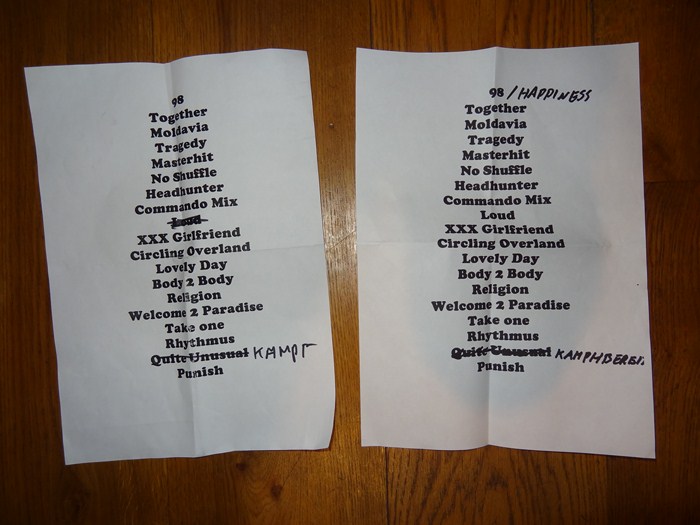 The set list on the left is the most accurate, with Kampfbereit removed due to lack of time.
Jason DeBord