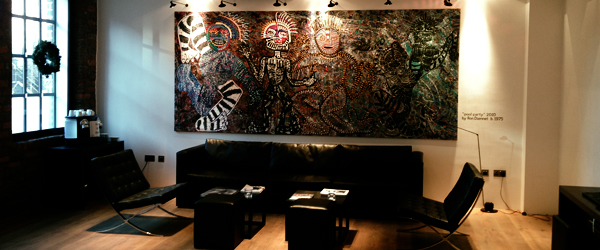 Because I do travel for some concert events, I thought it might be helpful to share my impressions and experiences staying at various hotels and resorts, and doing so will build on the "travel for concerts" theme of this website. This review is for base2stay Liverpool in Liverpool, England during my recent England/France Trip (December 2011).
Property: base2stay Liverpool
Location: Liverpool, England
Address: 29 Seel Street, Liverpool L1 4AU, England
Phone: +44 (0)151 705 2626
Website: www.base2stay.com
Room Type/Class: Large Double/Twin
Date: December 17-18, 2011
TripAdvisor Page/Reviews: LINK
Booking Source: base2stay
Overall Rating: 4.5/5
This was part of my trip to London, Paris, and Liverpool for a series of concerts, and I was staying in Liverpool for just one night, coming in from Paris and leaving for London the next morning.
I've stayed at the base2stay one year prior (nearly to the day) for another concert, so was familiar with the property from first hand experience – staying there again a year later was an easy decision.
When I first looked into placed to stay the year prior, I was looking for something 1) newer, 2) clean, and 3) economical, and base2stay matched all those criteria.
As with my first visit, the staff at the front desk were wonderful, and helpful with directions and suggestions.
Having stayed at both base2stay properties (Liverpool and Kensington), they are very consistent with quality and level of service (though I prefer Liverpool).
The "Large Double" room actually is fairly large by UK standards for hotel rooms (notoriously small compared with U.S. hotel rooms).  The room I stayed it was nicely decorated, clean, and modern in appearance.  There was a fairly nice bed, desk area, and LCD TV.  The bathroom was also fairly large by standards, with sink, toilet, and shower over bathtub.  As I mentioned in another review for another property, the same caveat applies here – exercise caution getting in and out of the tub/shower.  It is at an usual height with nothing to grab onto, so having an accidental slip or spill is very possible.
The base2stay Liverpool has decent WiFi connectivity (for UK properties), and there is also a very nice and large room off the lobby with couches and seating areas, as well as a few computers that you can utilize free of charge.
A great venue and walking distance to much of what you'd want to see in and around Liverpool.  As I've stayed twice, I highly recommend it, and can't imagine experimenting by trying another hotel in Liverpool when this one has really suited my needs.
Below are photos I took of the hotel (note, the lobby and exterior photos are from my original trip in December 2010):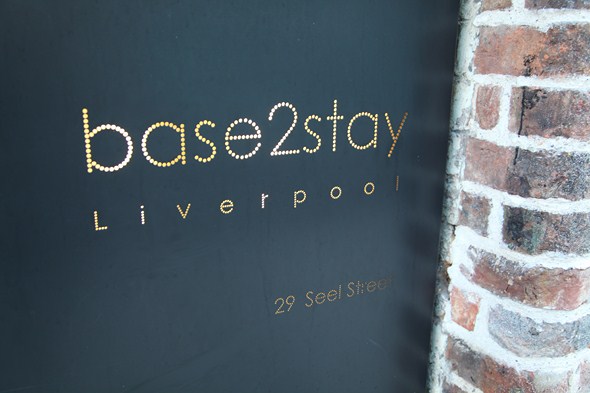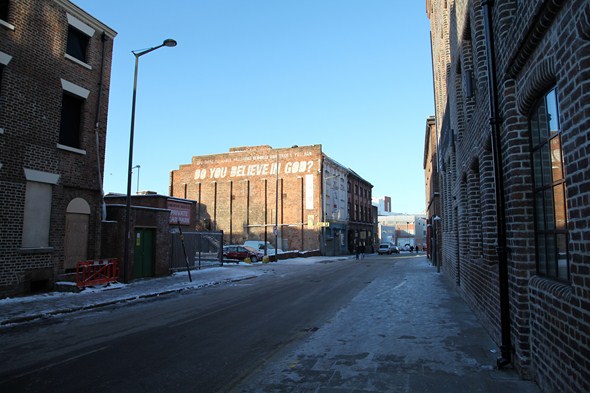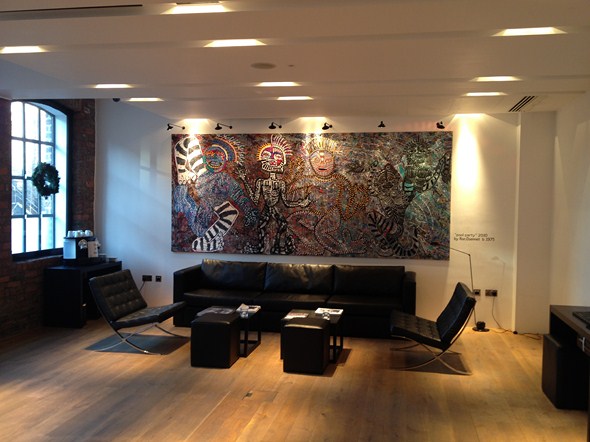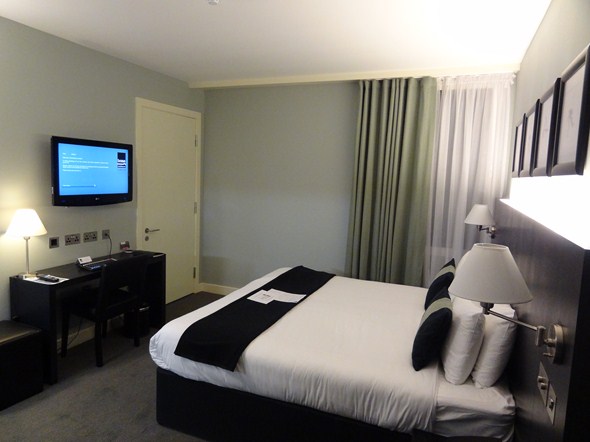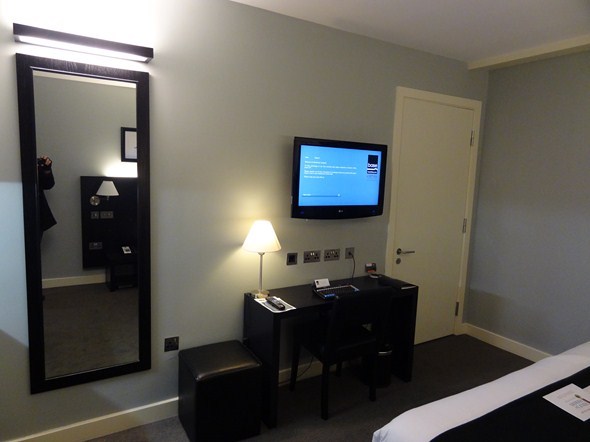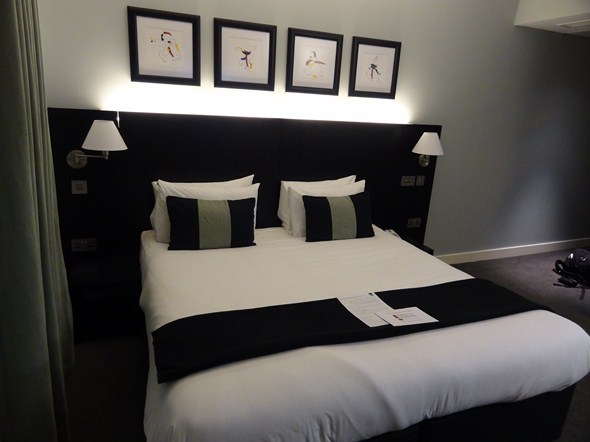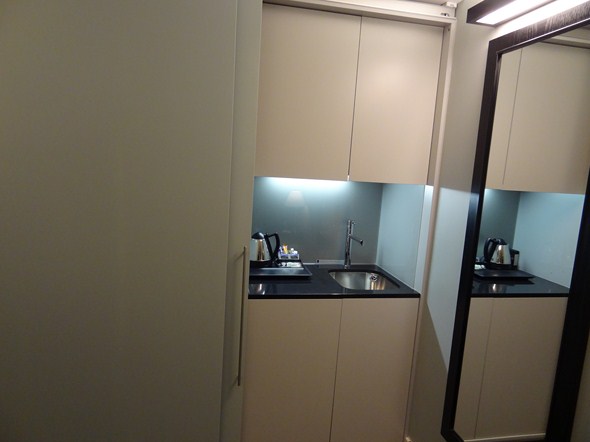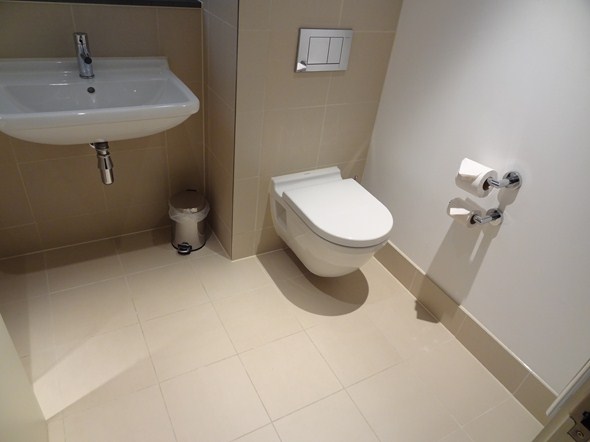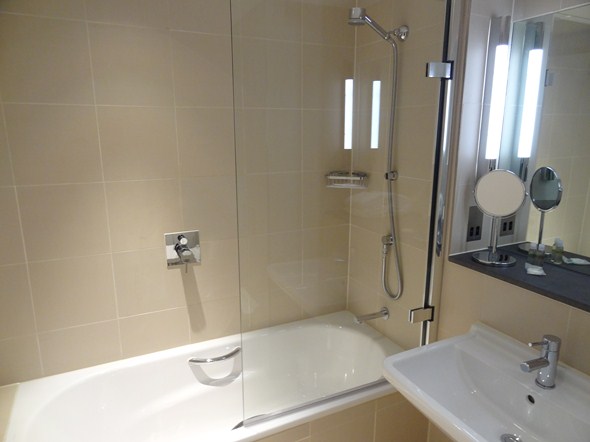 Jason DeBord