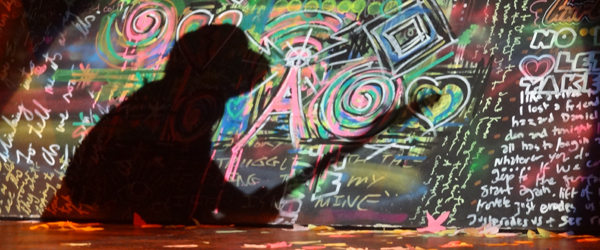 I was fortunate enough to attend a very special Coldplay benefit concert tonight, which took place at Club Nokia in Los Angeles, in collaboration with iHeartRadio and Clear Channel Media and Entertainment Los Angeles radio stations KIIS FM, 98-7FM and MYFM. The proceeds of the show benefit two charities – A Place Called Home and Youth Mentoring Connection.
Who: Coldplay
Show Title: iHeartRadio Benefit Concert
Benefit/Charity: A Place Called Home and Youth Mentoring Connection
Venue: Club Nokia
Where: Los Angeles, California
When: February 8, 2012
Seating: General Admission (front row center slightly right)
Broadcast: Live Broadcast on iHeartRadio YouTube Channel

You can learn a little more about the charities below, as well as visiting their official websites:
A Place Called Home

A Place Called Home is a safe haven in South Central Los Angeles where underserved youth are empowered to take ownership of the quality and direction of their lives through programs in education, arts, and well-being; and are inspired to make a meaningful difference in their community and the world. Click to visit official website

Youth Mentoring Connection

Youth Mentoring Connection awakens at-risk youth to their power, unique gifts and purpose by matching them with caring adult mentors and placing that "match" within a structured group dynamic that provides the resources youth need to reach productive, conscious adulthood. We further seek to awaken society to the needs, promise and value of this overlooked population. Click to visit official website
Read articles about both this event and the Jimmy Kimmel Live! block party by clicking the link below: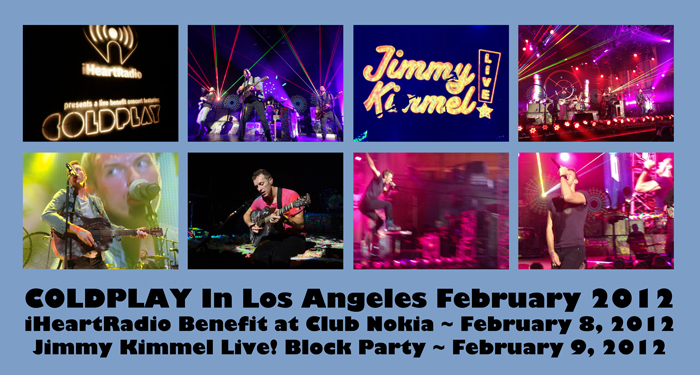 With regards to the concert itself, it sold out instantly (taking into account some technical issues which plagued the initial offering at the on sale date and time caused by Ticketmaster. In addition to benefiting important causes, the venue itself is extremely small. Many (myself included) initially confused with the much larger Nokia Theater – Club Nokia is a tiny venue, and it also had both Pit General Admission tickets (right in front of the stage, which is what I had purchased) and general admission behind that area, as well as nicely designed assigned seat in an upper level. It is a beautiful venue. The three radio stations involved also gave away many tickets.
I had scoped out the venue with a friend the night before, and arrived very early this morning to wait in line for the best position, hoping to secure placement directly in front of the stage. My friend was the first to arrive at 6:00 am (for a concert scheduled to start at 9:00 pm) and I arrived at 8:00 am, with her and two others in front of me.
The staff for Club Nokia were extremely nice, but it seemed obvious from the start that this was going to be a bit of an organizational nightmare. We were told at various times, by various unrelated parties that we could not line up, and had to "walk around"… in any event, we independently kept track of the order in which each of us arrived and mostly managed ourselves. The tickets were all sold as 'will call, pick up only' (to attempt to curb scalping), which added another layer of challenges to the process.
Below are some interviews by 98.7 (including with yours truly) while waiting in the Will Call line:
Ultimately, we did receive our tickets from a prompt to will call off site, and then made our way up to the third floor of the building where Club Nokia is to start yet another line. Most frustrating is that it was designed to feed people into five different entrances for the eventual security check, which meant that people who had just showed up a little earlier (say 3:00 and later) had placement in line equivalent to those of us who had waited in line(s) for 8 hours and more longer… But again, it much of this didn't seem too well thought out and a bit makeshift. One element on the plus side is that audio from the soundcheck was pumped out to us waiting via the Club Nokia speaker system. And I swear one of the bits I heard was Survivor's "Eye Of The Tiger".
We were eventually let into the venue at about 7:00 pm, and it was a bit chaotic to say the least… as those of us with Pit tickets had to line up yet again inside the venue.
In the end, in a manner in which it is still a mystery to me, those of us who arrived earliest all managed to secure positions right in the very front of the stage, lined across the barricade. But it was generally a free for all… the nice couple standing directly behind me had arrived at the venue only an hour earlier.
All that aside, though it was a very long day filled with uncertainty, I was absolutely thrilled to be standing at the very front and center – the stage just a few feet away.
Also special to this event was that it was filmed and broadcast live on the Internet via iHeartRadio's Facebook page. There was a steadycam operator in the space between our barricade and the stage, who walked back and forth, alternating filming between the stage and band and us in the crowd (yikes!). There were handheld camera operators on either side of the stage, and at least one camera to the rear of the floor general admission. Since it was broadcast live, I have not seen it, but gotten reports from friends that the panning shots across us in the front were used quite a bit…
Adding to the fun, Coldplay were introduced to the stage by none other than Mr. Ryan Seacrest (who is involved in many things in the entertainment industry, but instantly recognizable to anyone who watches American Idol, as he serves as host).
Given the special nature of the show, there was no opening act – just Coldplay – which was fantastic. Everything was set up and ready to go (though we waited about another two hours once inside the venue).
I saw Coldplay quite a few times last year (Los Angeles, Madrid, London, Paris), so it is always interesting to compare and contrast experiences. Given the size of the venue, my proximity to the stage, and the sheer energy of the band (I don't think I've ever seen them this happy – they were truly beaming with joy), I think I can say this is absolutely my favorite show I've been to, as far as the show itself goes and my own personal enjoyment during the show (to factor in the 'before' and 'after' and other variables, I would have to favor my "Hidden Gig" events in December 2010 in Liverpool and Newcastle).
This concert featured more or less their standard set list of late, framed by the newest album Mylo Xyloto with many of the older fan favorites mixed in, sans "LOST!" and "Politik" (though the latter appear as the midsection of the encore on Guy's set list (see photos below), which I was able to obtain after the show). The biggest bonus was closing out with the older "Everything's Not Lost", which was the one song I captured (mostly) in its entirety on video, as Chris Maritn had said the encore was not being broadcast via iHeartRadio (though the technicians were still filming it).
Given the broadcast, I took almost entirely still photos, since it was being professionally filmed. Hopefully the broadcast will be made available in some manner in the future.
It was a great, energetic crowd which enjoyed some of the interactive staples that have evolved from their tours over the years, the highlight being the light-up interactive bracelets which flash on cue with different songs (and some background on the inventor of these was recently published on the official Coldplay website): Interview: Xylobands inventor Jason Regler
This is the closest I've been to the band for a full concert performance, and it was really just amazing. I was right in front of Chris Martin, and was so close to the stage (which is unusually small for the high energy and acrobatic frontman) that I found myself splashed with his sweat several times!
Among many personal highlights for me during the show (and there were many), the best moment for me was when the band came out to pay some gratitude to the crowd following the first set, guitarist Jonny Buckland locked on my face and pointed at me smiling for quite a while. I don't know if he remembered me from my meet and greet with him a few years ago, in which I had let him know that I won his "VIVA" guitar at their charity auction and discussed it with he, Chris Martin, and Jonny's guitar tech Matt McGinn earlier that day, or if maybe he just kind of recognized me and couldn't place why or how. Then again, it was a long day of standing around, and it's now 4am, and I'm maybe a bit delirious… I'll probably never know, but it was a truly surreal moment and just very cool whether it was real or imagined on my part.
Another really awesome moment was when Chris Martin came out by himself to open the encore, sat down right in front of us at the edge of the stage, and performed "Us Against The World" with his acoustic guitar (joined in by the rest of the band a bit into it). Something incredible to experience, standing just a couple feet away.
Concerts in general and experiences like this as what motivates me to share them with my readers, and fans of bands that might stumble across this website… what is so unique about rock/pop music in general and what separates it from the other popular arts is the truly rare experience fans of bands and their music can have – it is such an interactive experience. You get to witness and in many ways experience these artists recreating their work right in front of you, which is not something that can be done with other contemporary mediums like film and television. But with music, you can, and there is just such a wide range of special experiences that you can open yourself up to if you make the effort to support music and attend some live performances. And it makes these artists and bands so accessible in a way that is unique to this business and music culture.
It is late and I wanted to get up some photos (and my one video) as quickly as possible, so below are the photographs I took from my awesome vantage point during the show.
One last note – special thank you to all of the fellow Coldplay fans – existing friends and newly acquainted – that I spent so much time with today!
Coldplay have a busy week in Los Angeles, with involvement via performance supporting MusicCares, a rescheduled block party for Jimmy Kimmel tomorrow night (which should air following the Oscars) and what is expected to be a shared performance at the Grammy Awards Sunday with the first live rendition of "Princess of China" with Rihanna (who I had the pleasure of meeting in December).
Below is the video for "Everything's Not Lost":
Below are photos from the event…
NOTE: PLEASE CLICK ON EACH IMAGE BELOW TO OPEN HIGHER RESOLUTION PHOTOS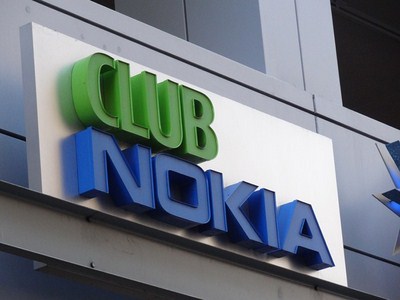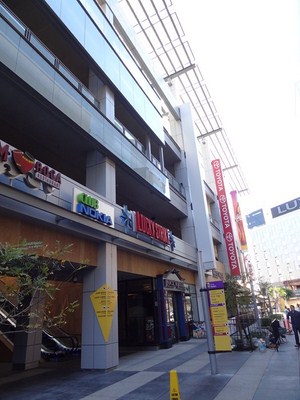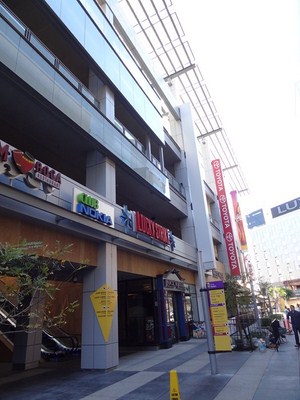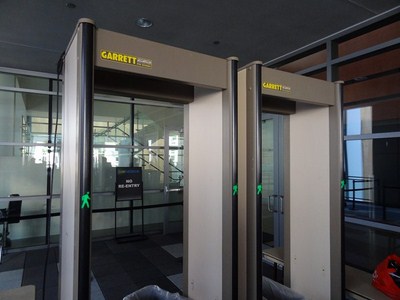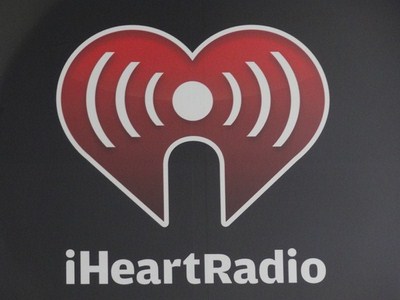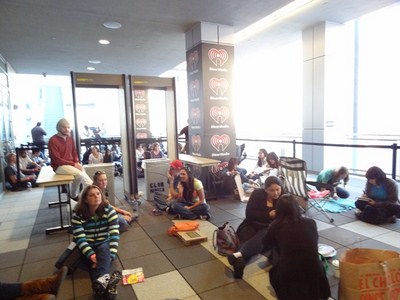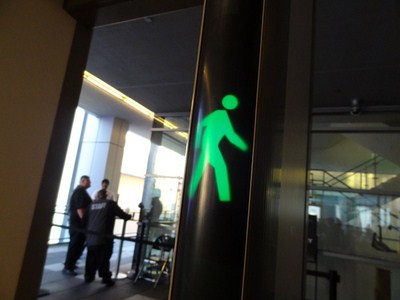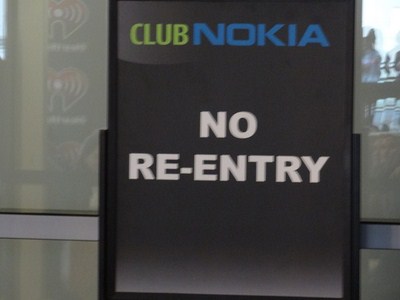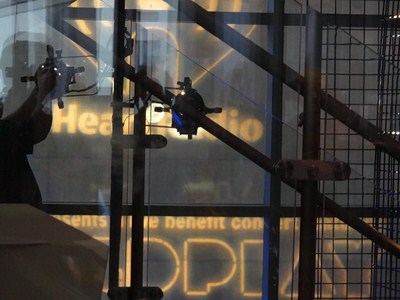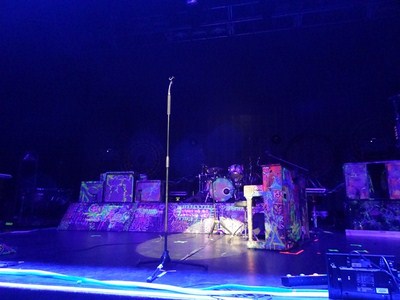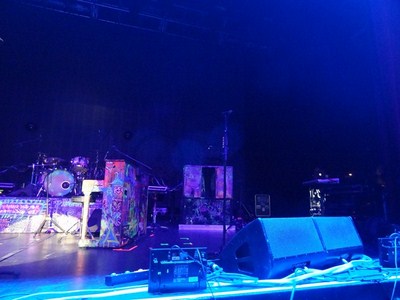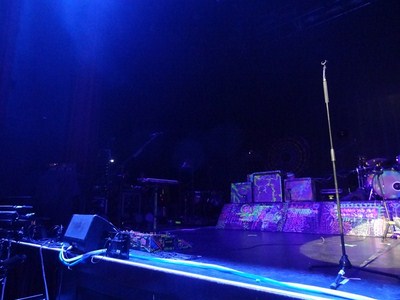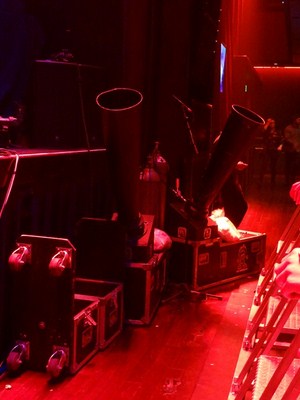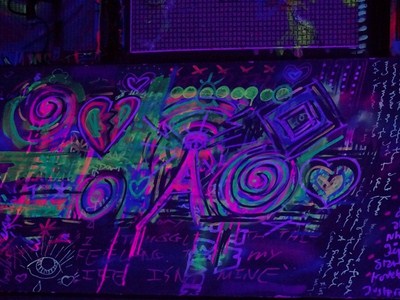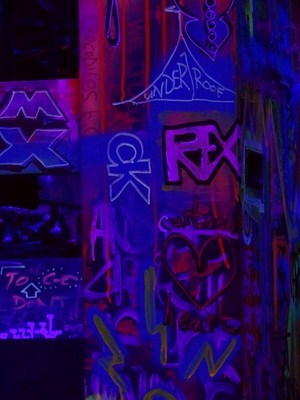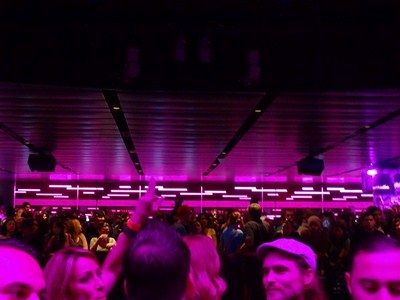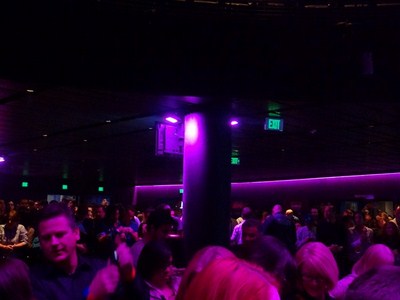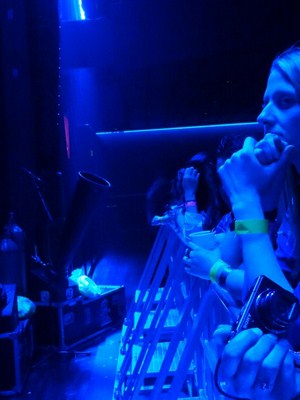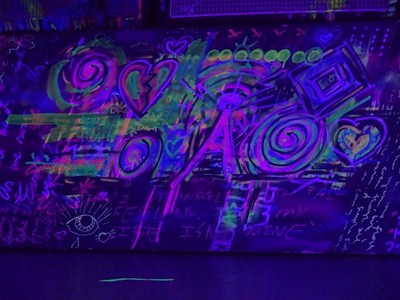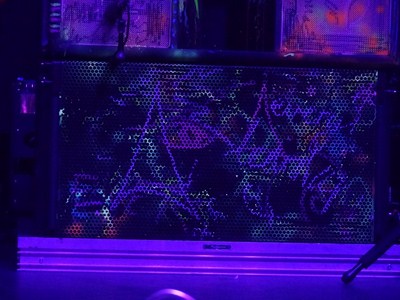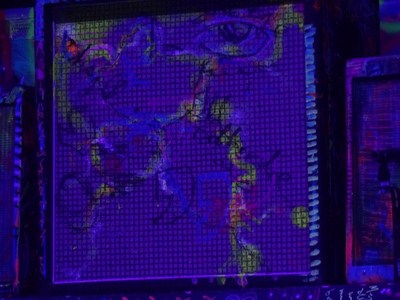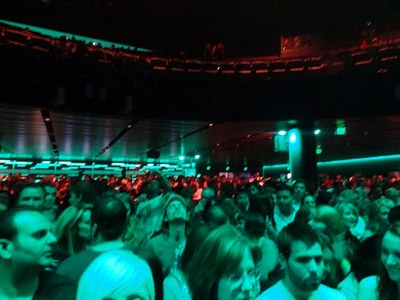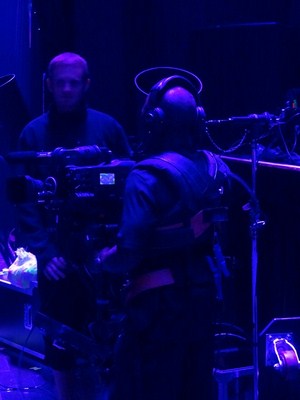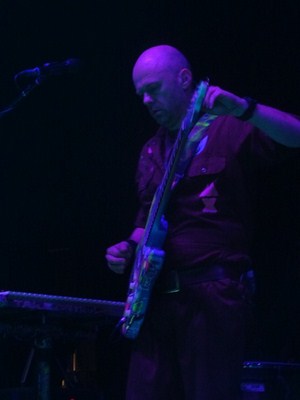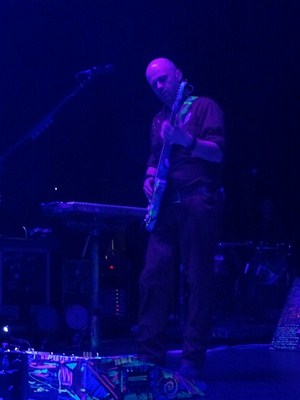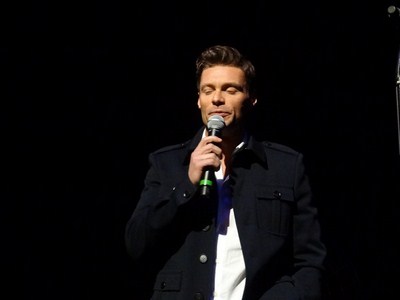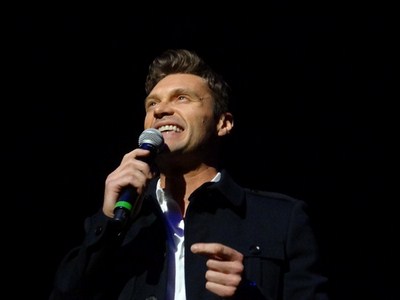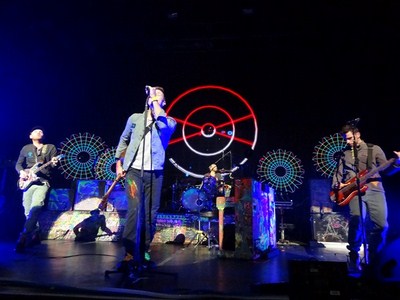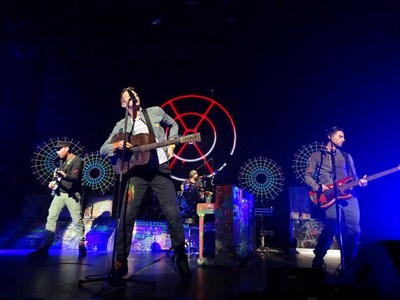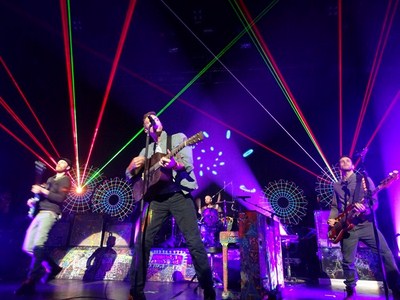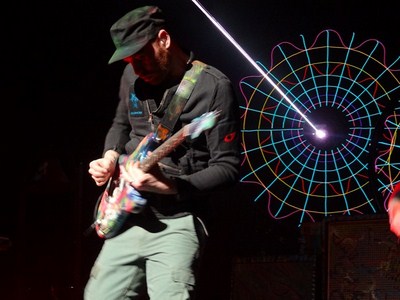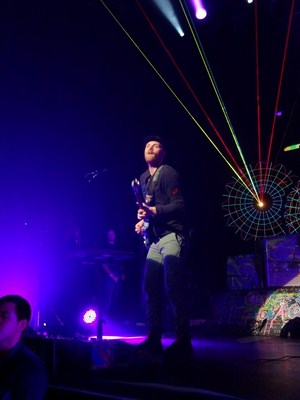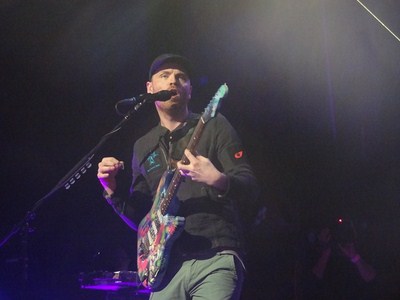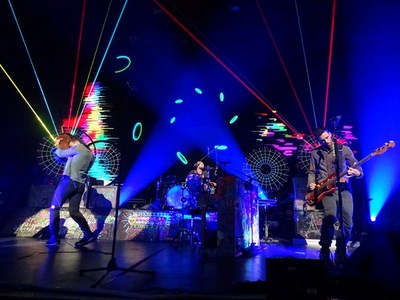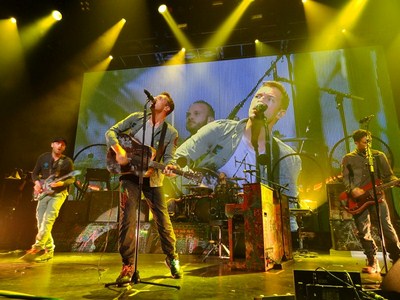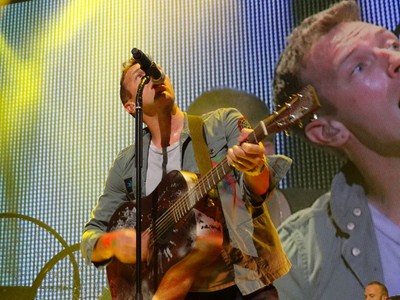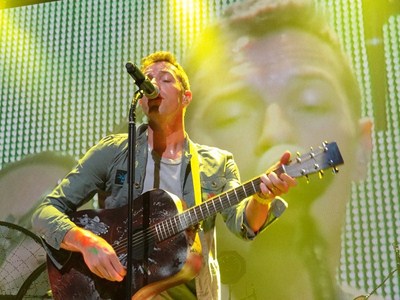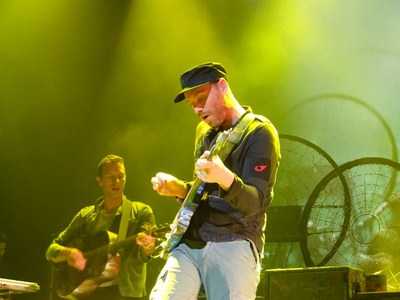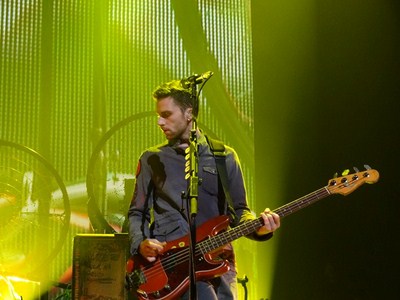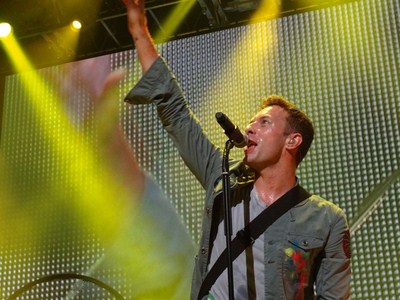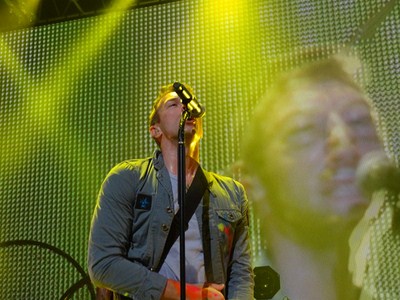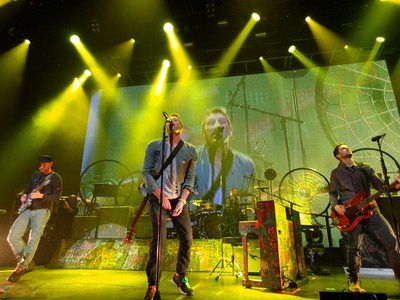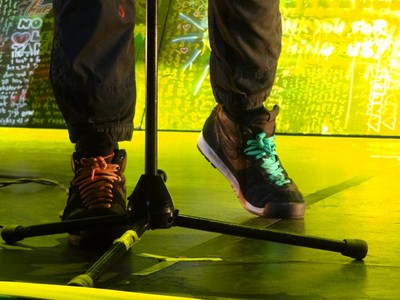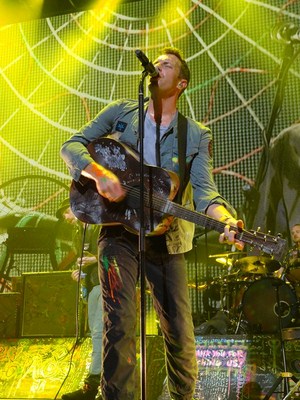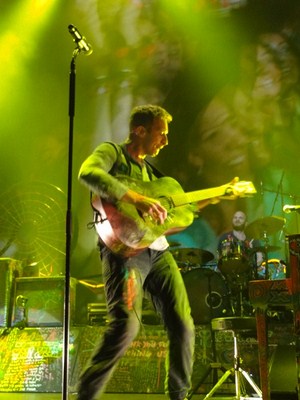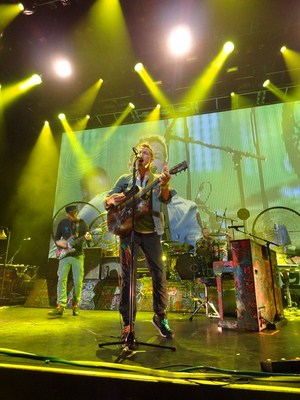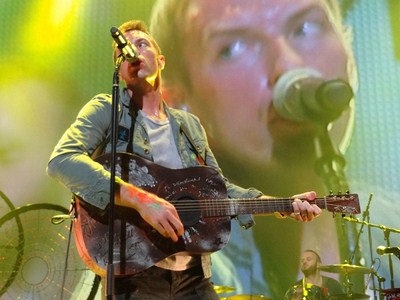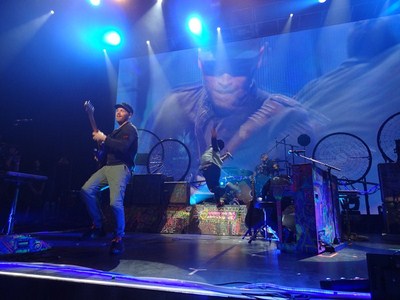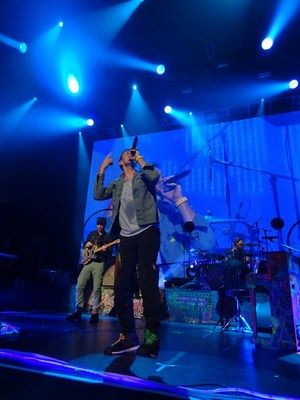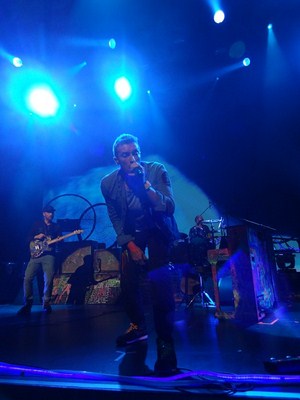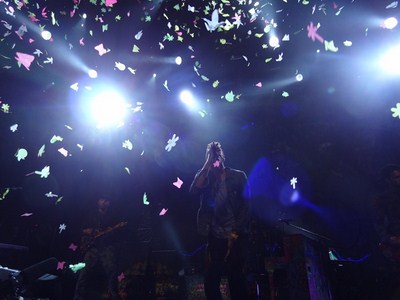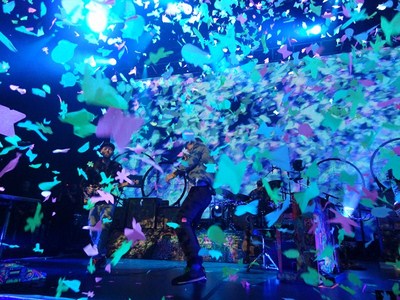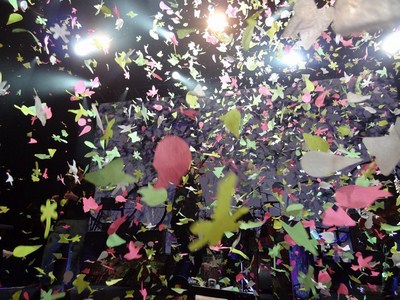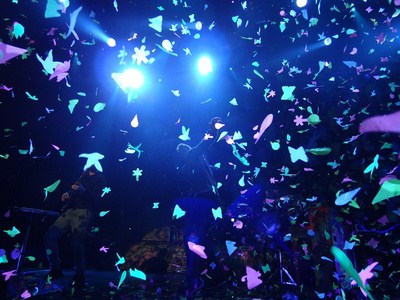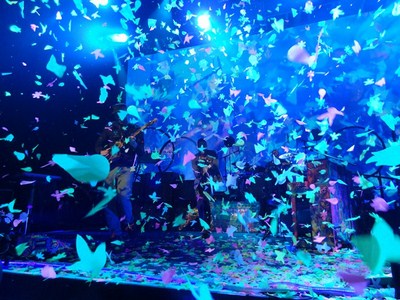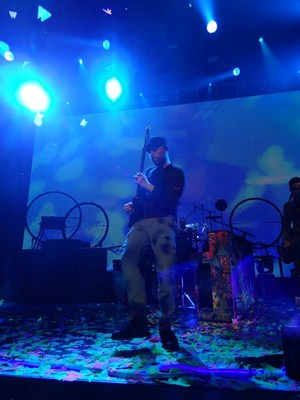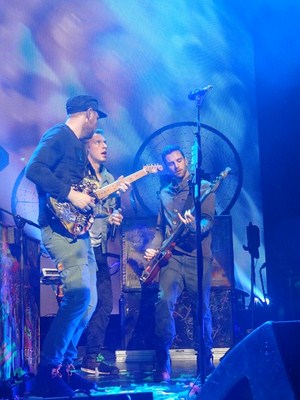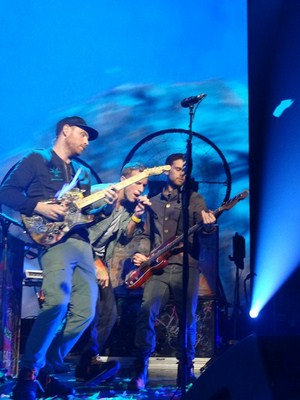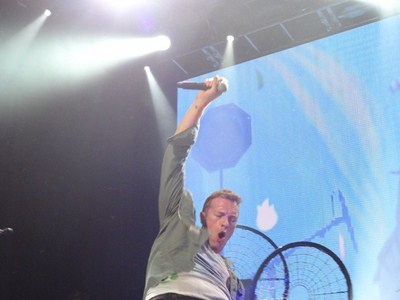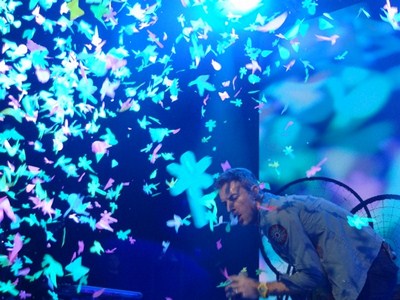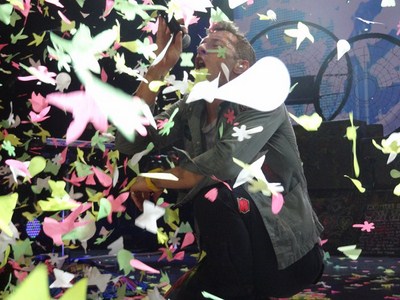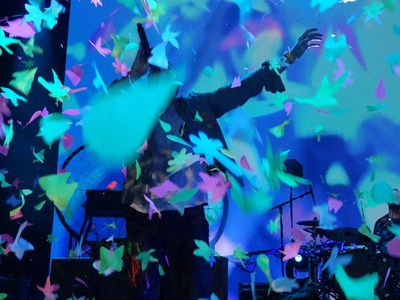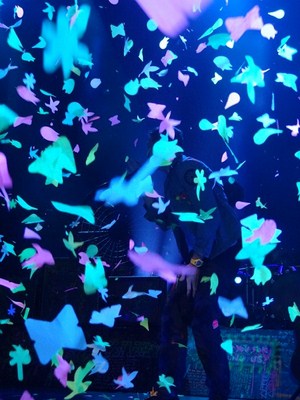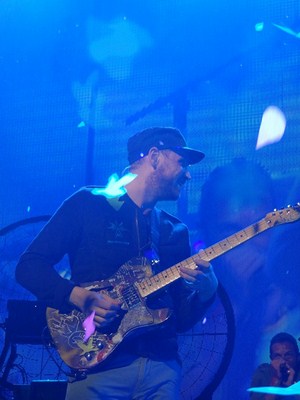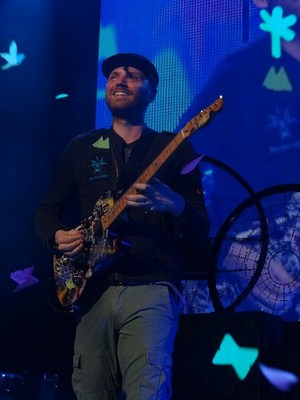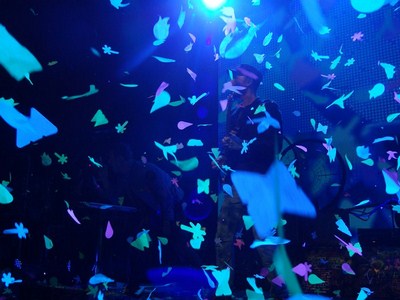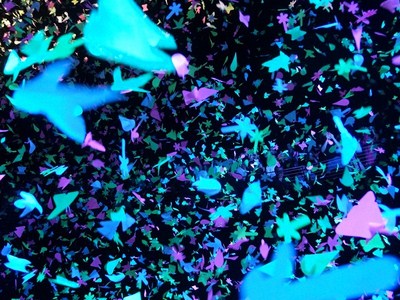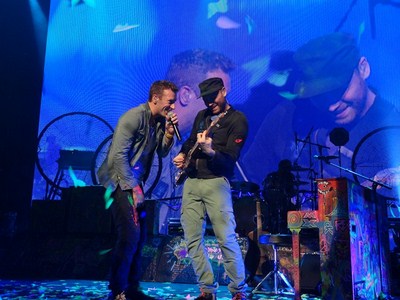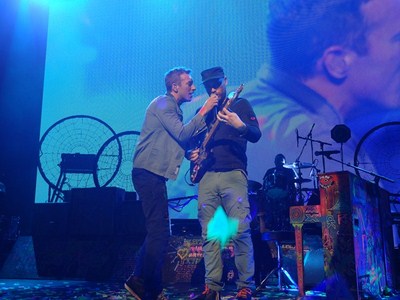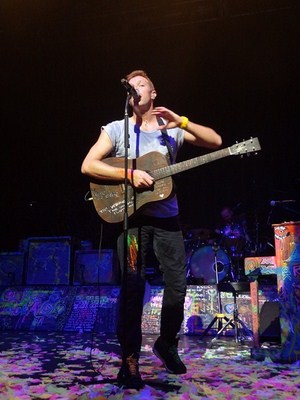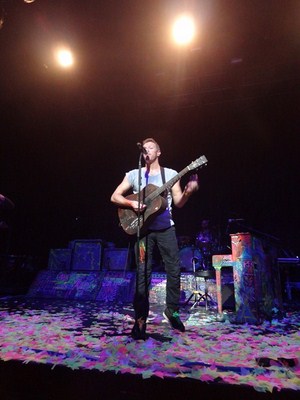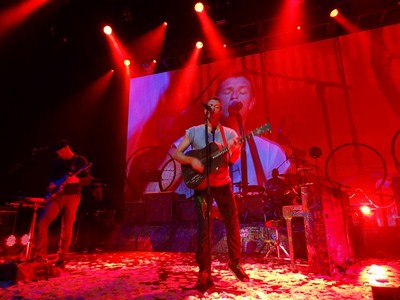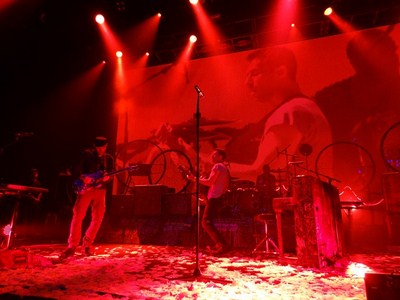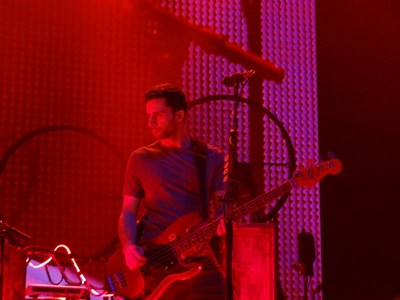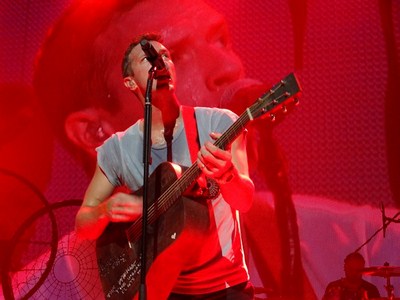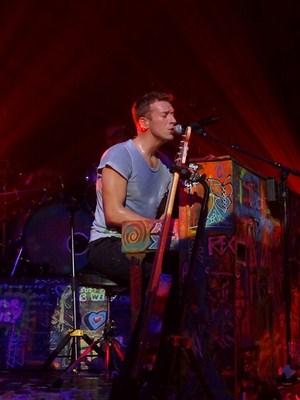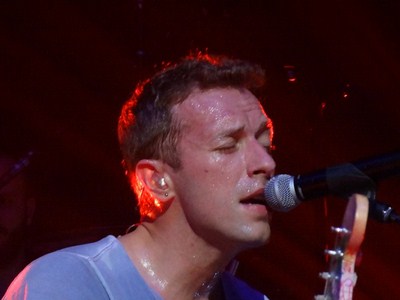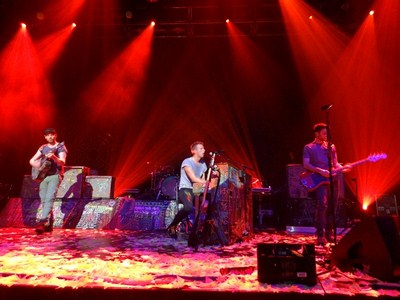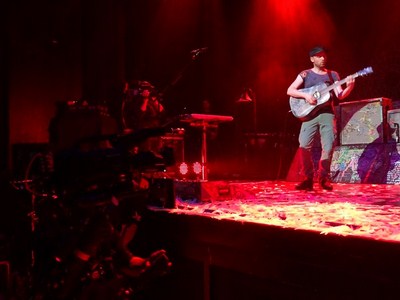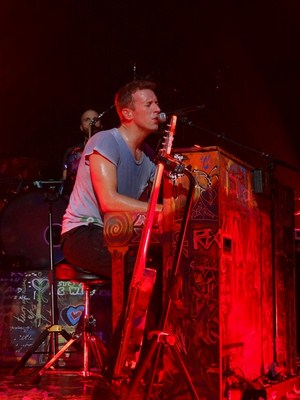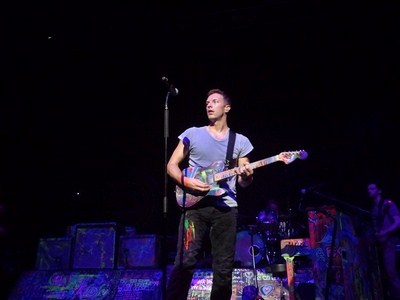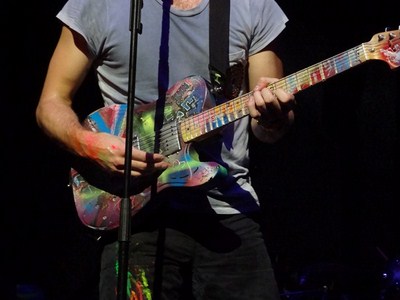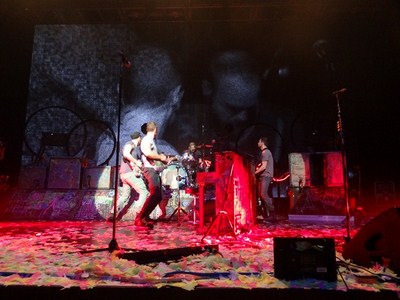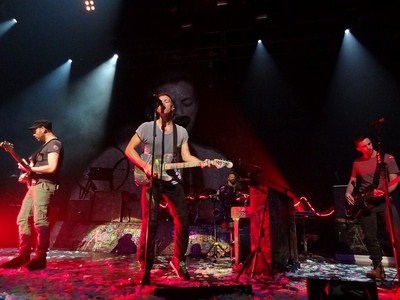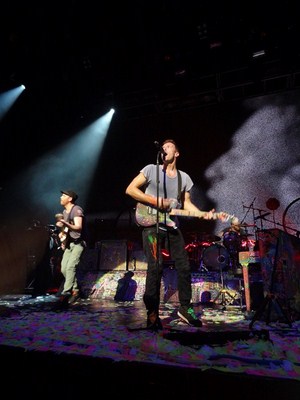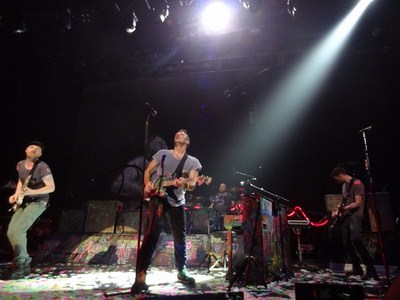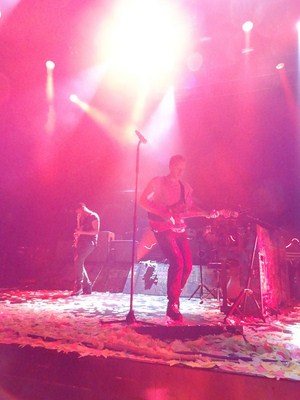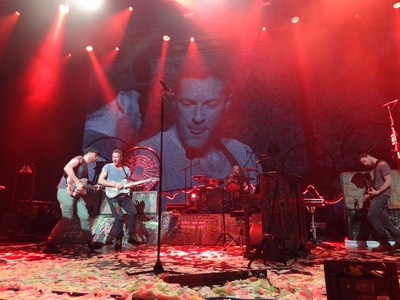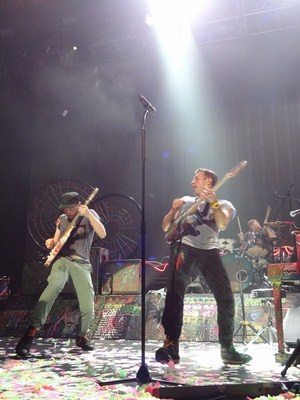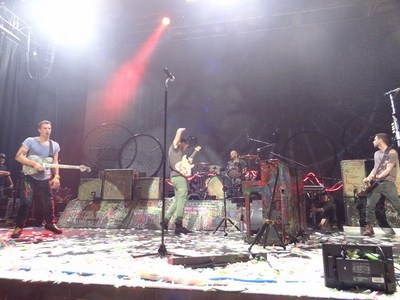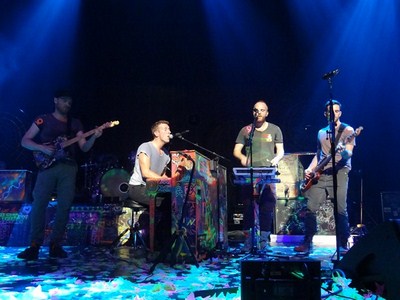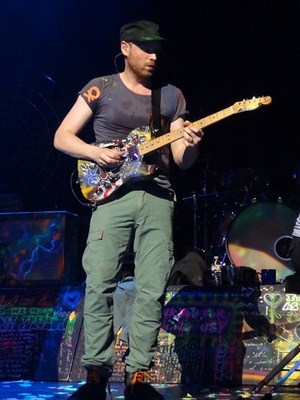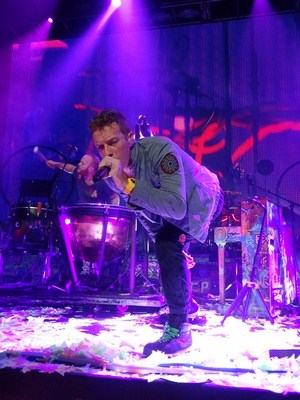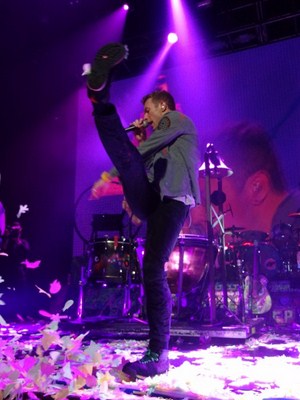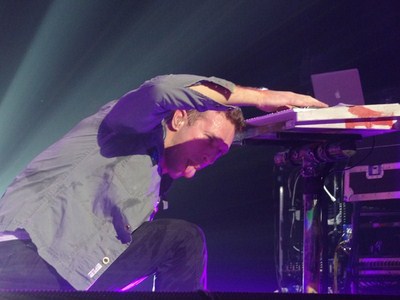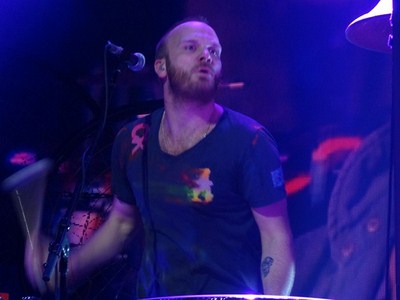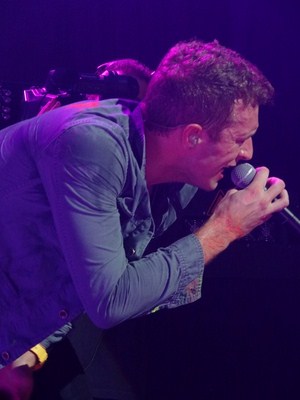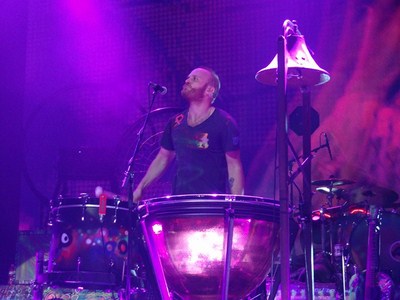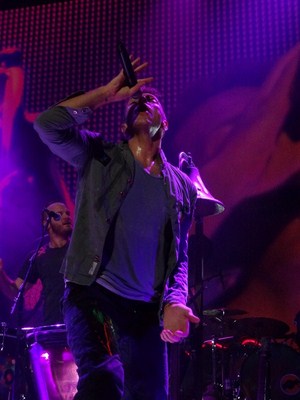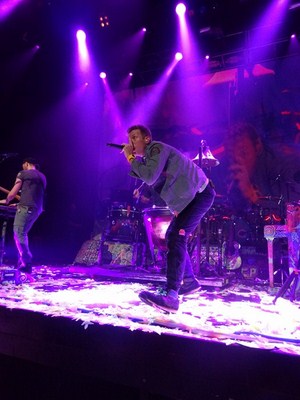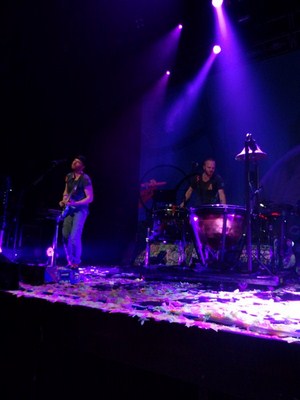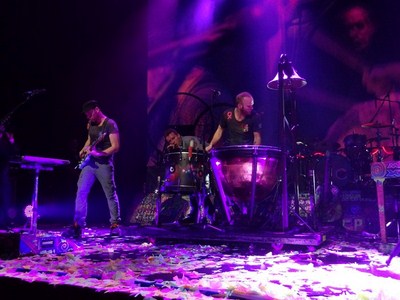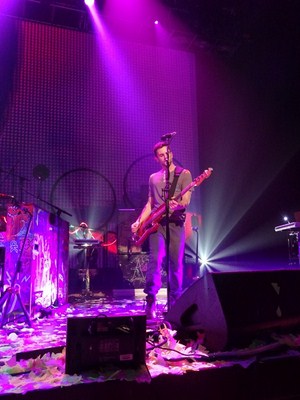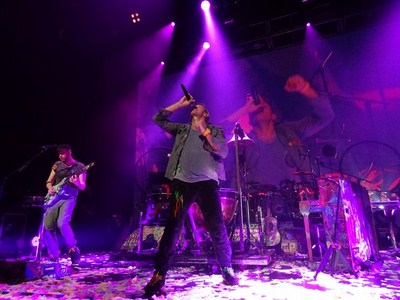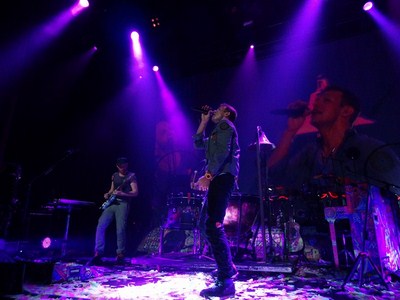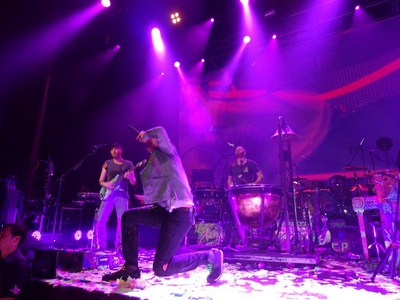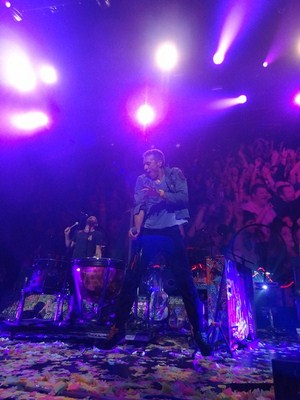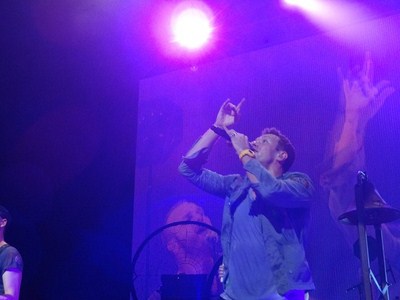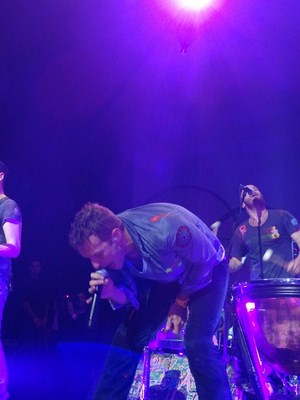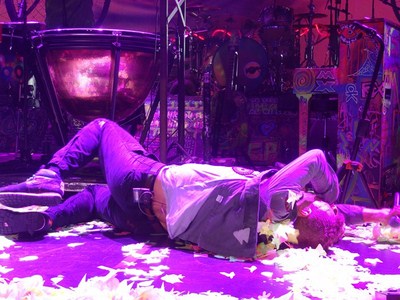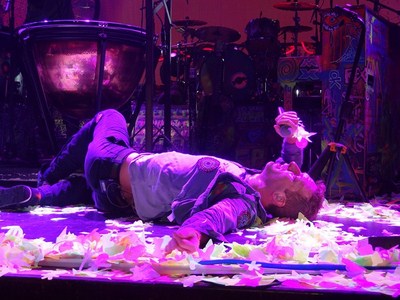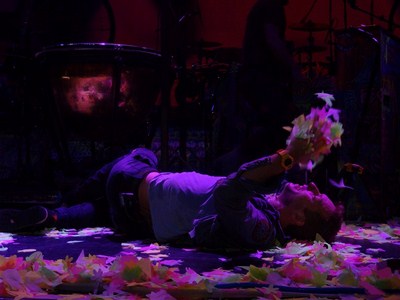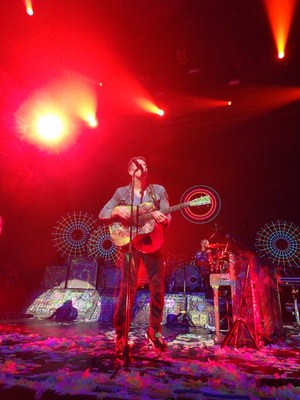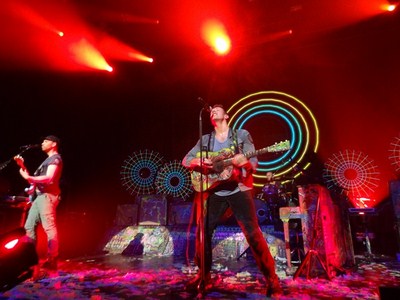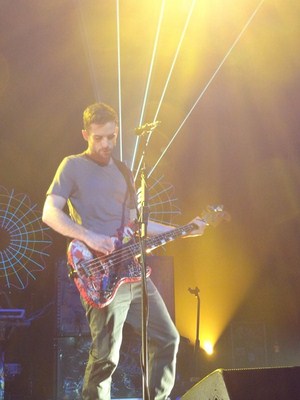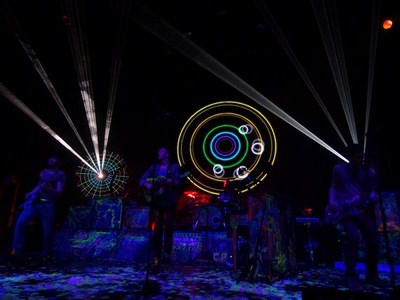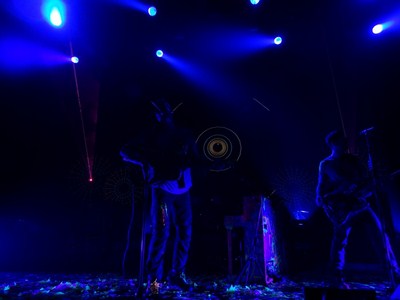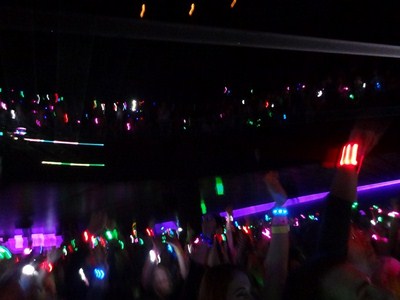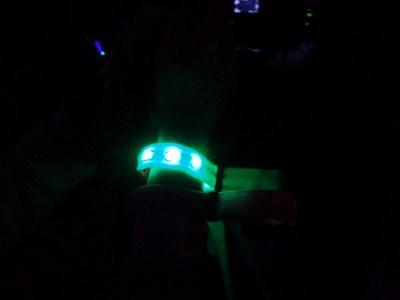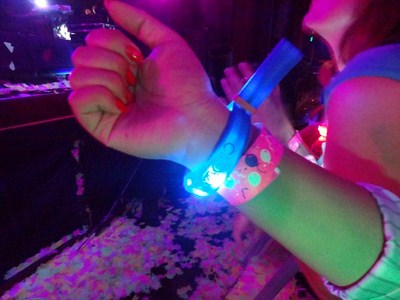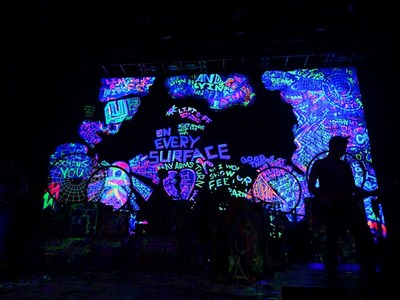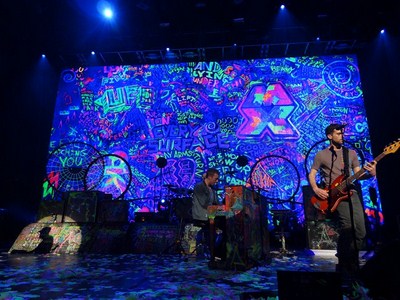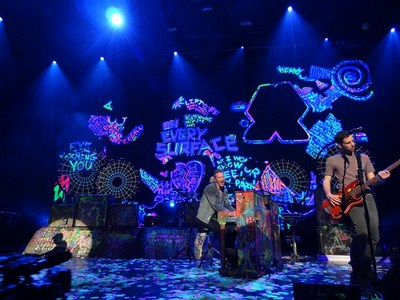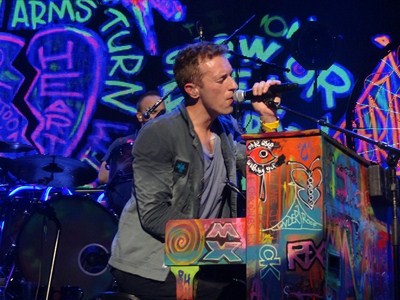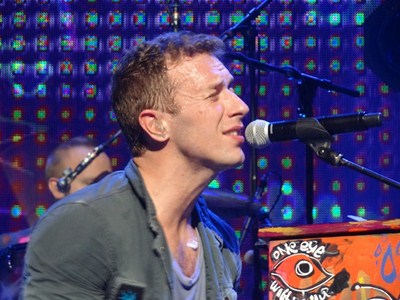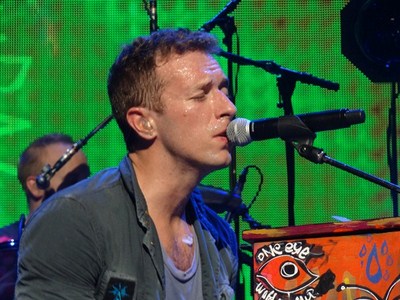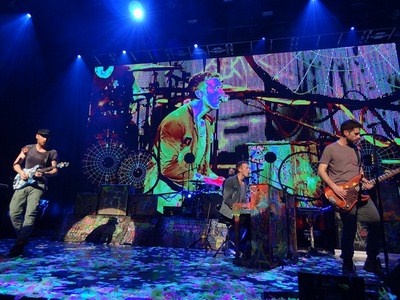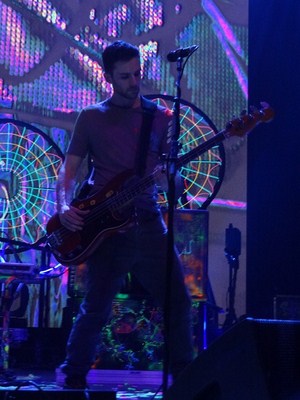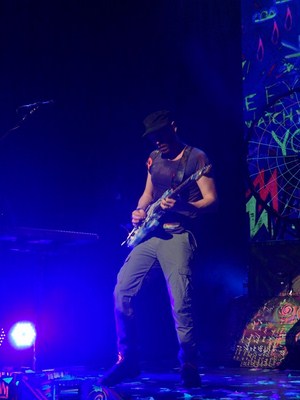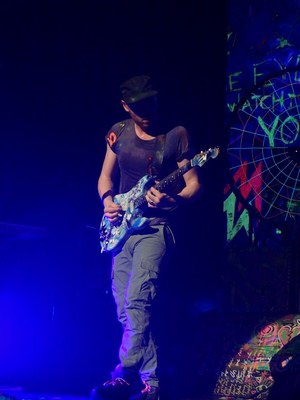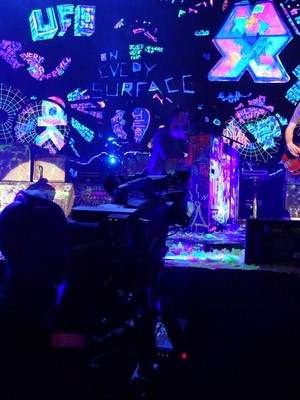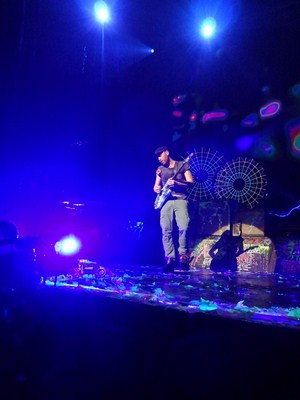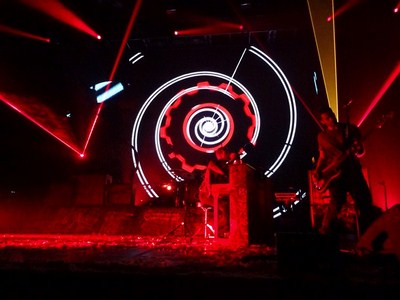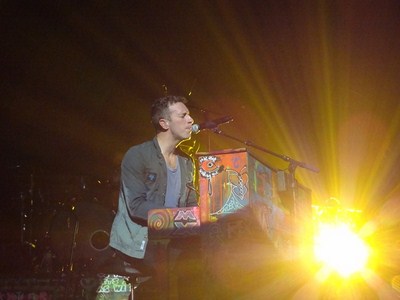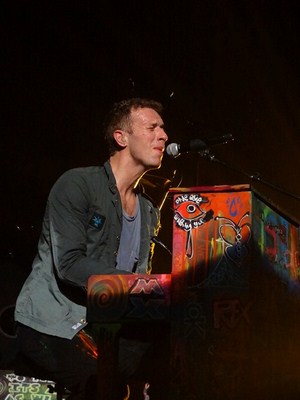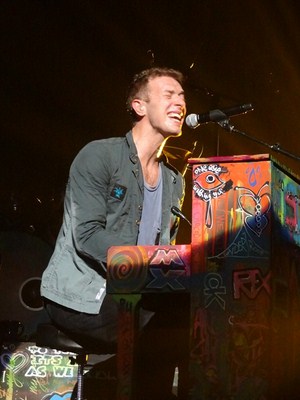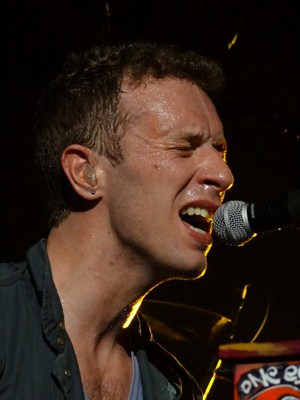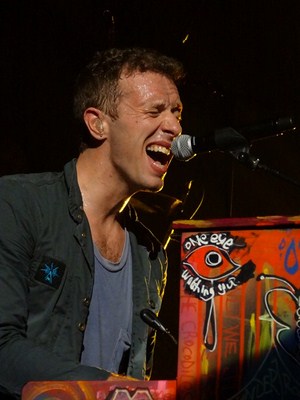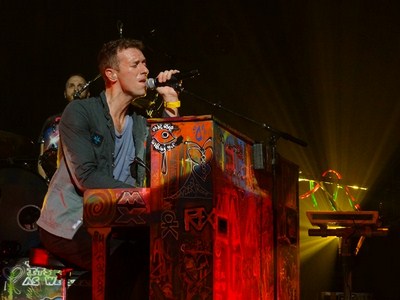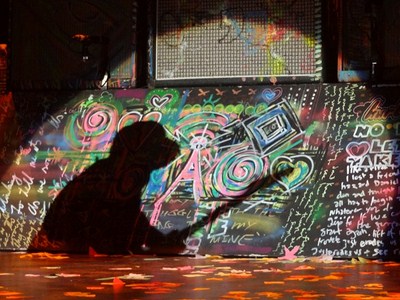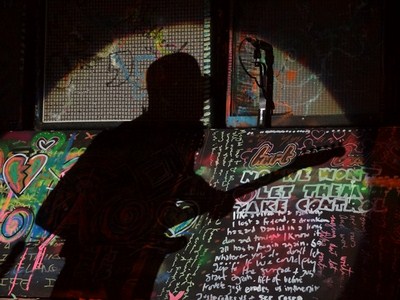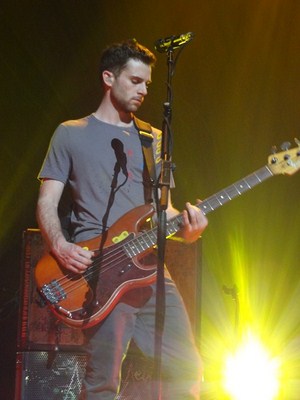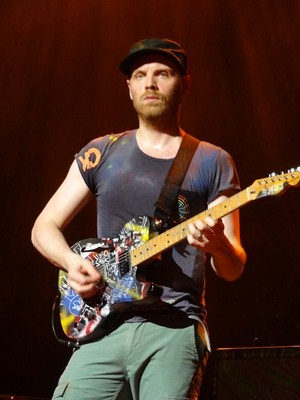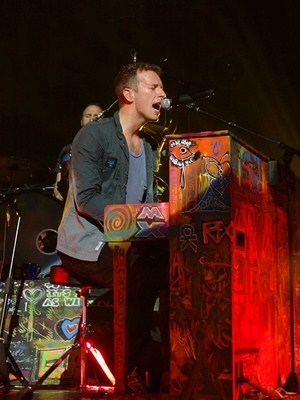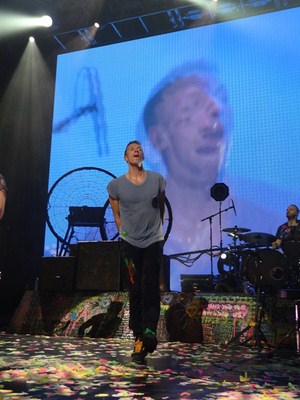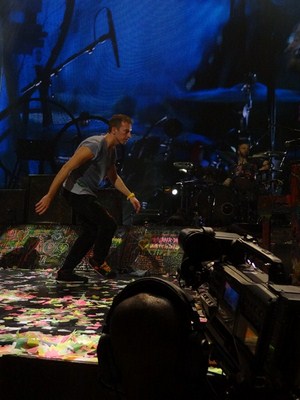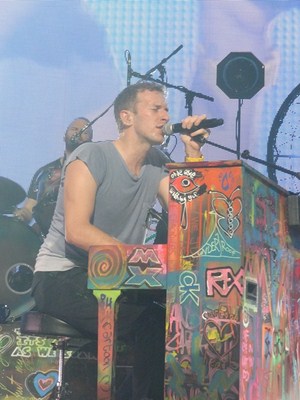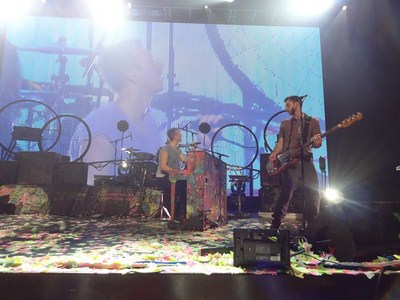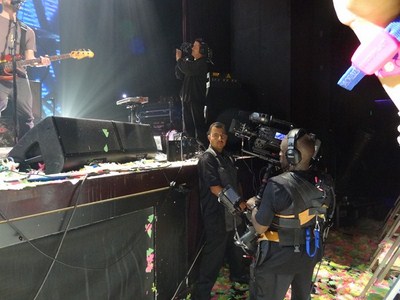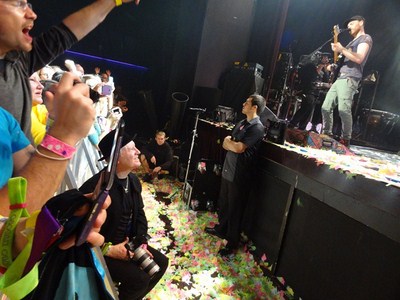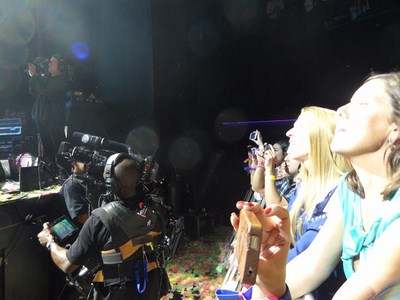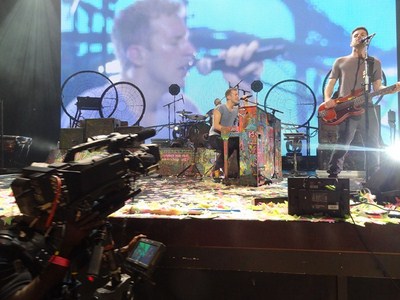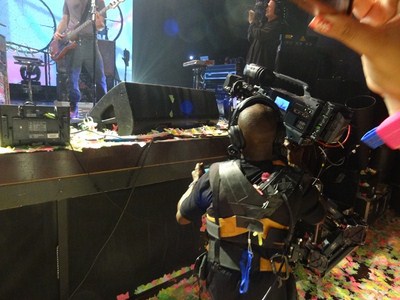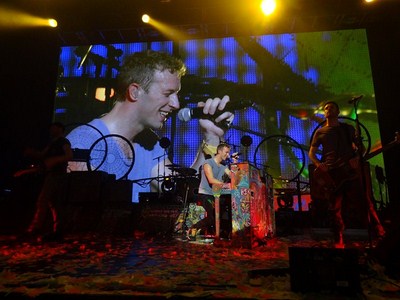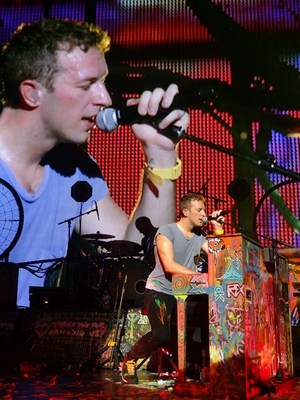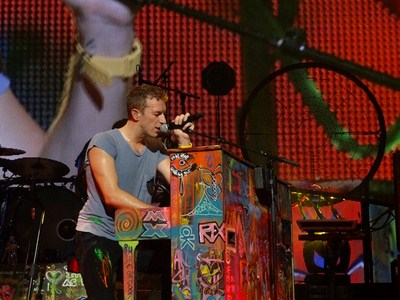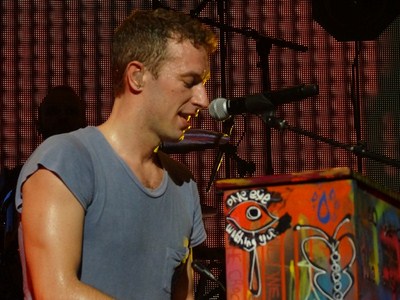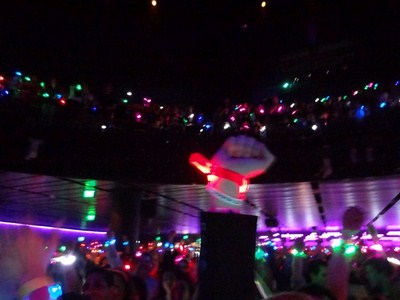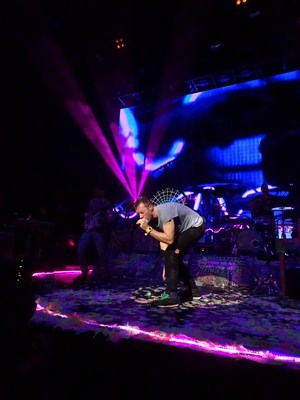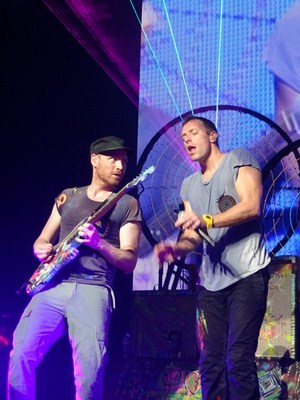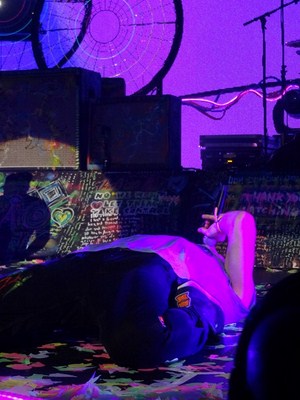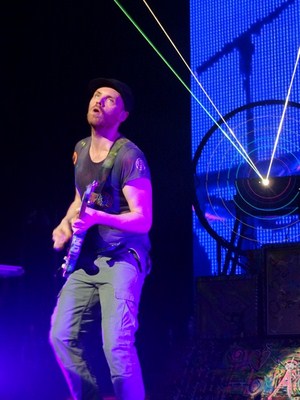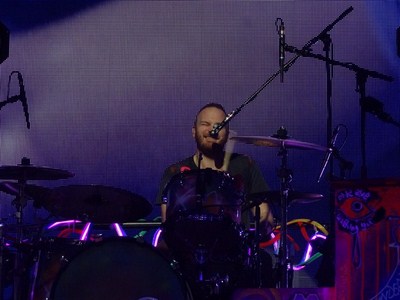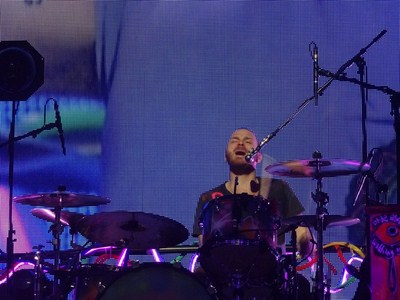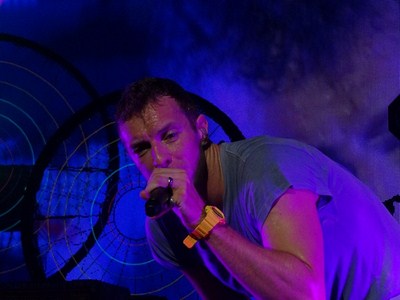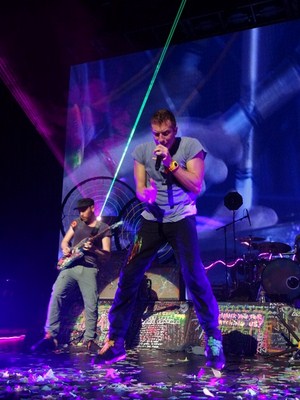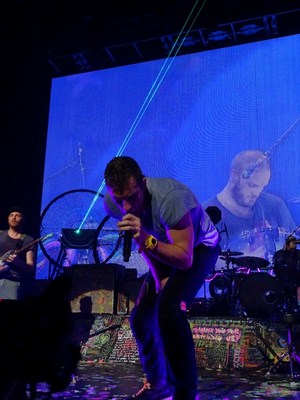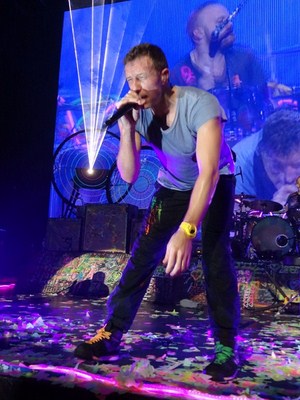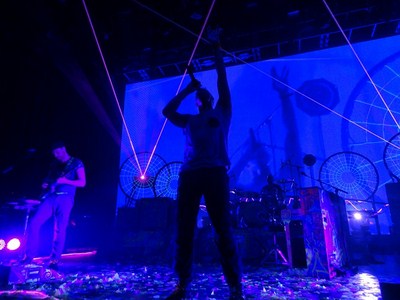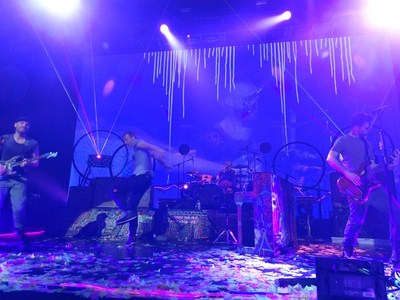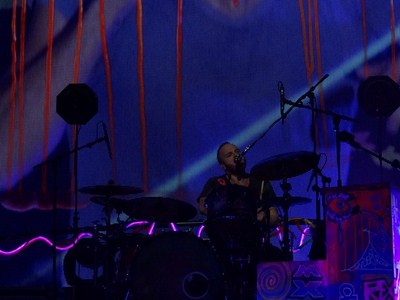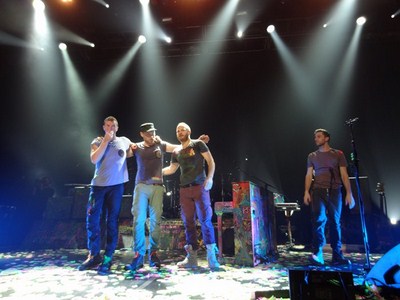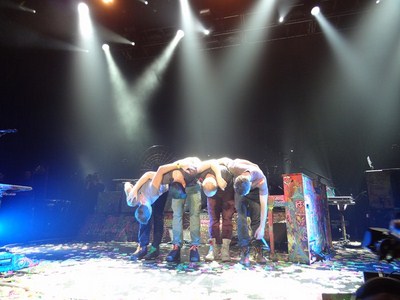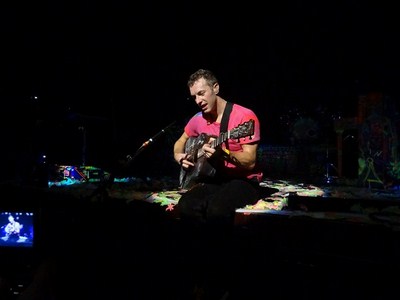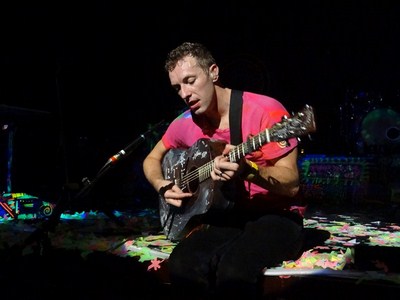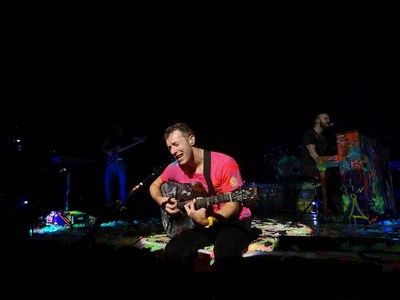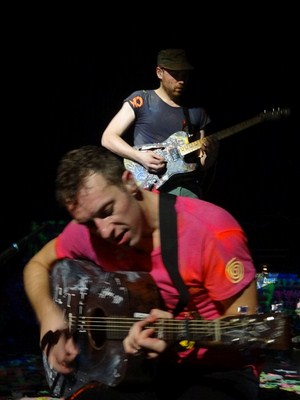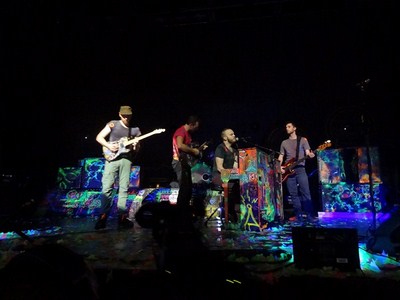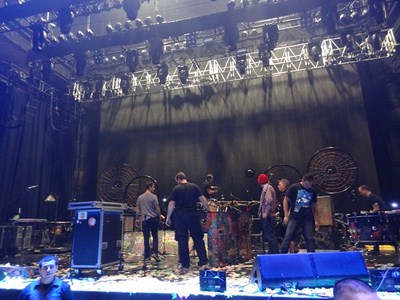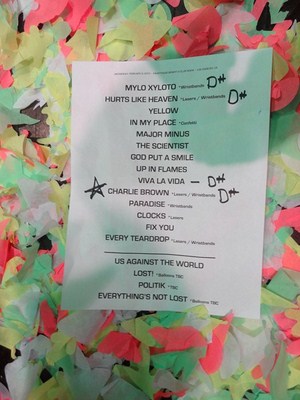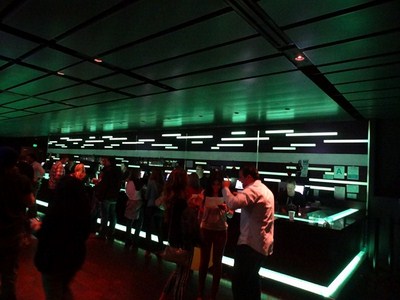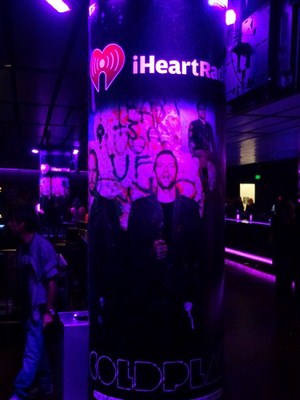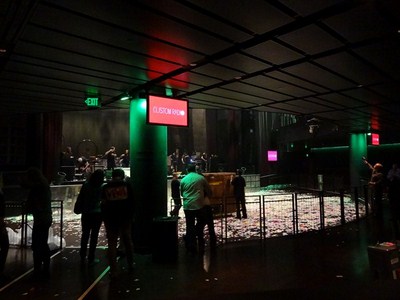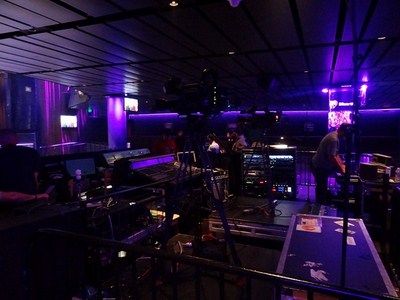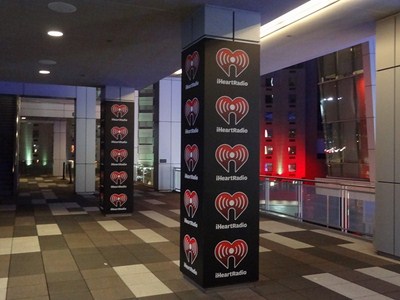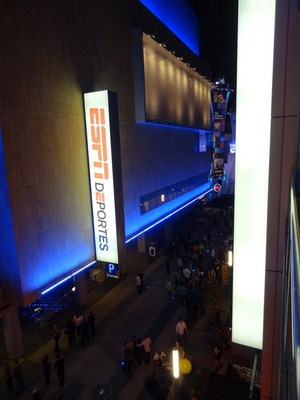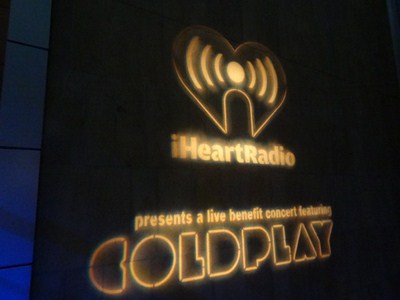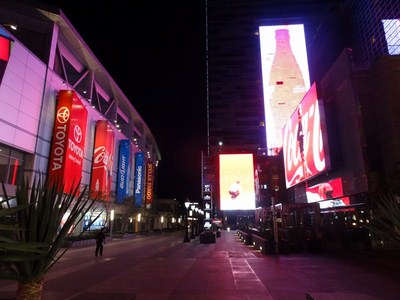 Jason DeBord