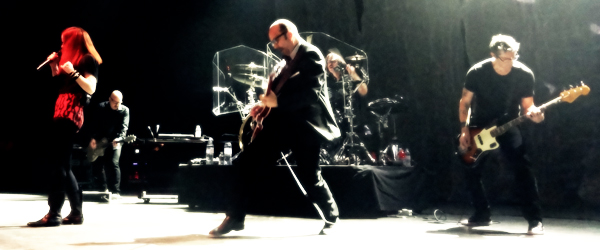 Garbage played The Pearl at The Palms Casino Resort in Las Vegas tonight, and it was one of those events that inspired me to book a flight out of California to see the band perform live – and traveling to see gigs such as this one is one of the founding principles of this website, with hopes of sharing such experiences and inspiring others to do the same.  Garbage played two small L.A. shows just prior to this one, as part of their reuniting to record and release their first studio album in seven years.  The eagerly anticipated 'Not Your Kind of People' will be released in about a months time.  The concert was phenomenal, and I expect even greater success for this band than was found in their mid-90's origins.
Who: Garbage
Venue: The Pearl at The Palms Casino Resort
Where: Las Vegas, Nevada
When: April 14, 2012
Seating: General Admission  (front row center stage right)
Garbage is comprised of the following band members:
Shirley Manson – Vocals, Guitar
Duke Erikson – Guitar, Bass, Keyboards, Percussion
Steve Marker – Guitar, Keyboards
Butch Vig – Drums, Percussion
The alternative rock band formed in 1994.  All of the men in the band are American while Shirley Manson is Scottish. They found success with many hit singles and their music and sound is very much their own.  The most recognizable songs to casual listeners would be "Stupid Girl", "Only Happy When It Rains", "Supervixen", "Vow", "Queer", and the title track to the James Bond film, "The World Is Not Enough".
The group disbanded around 2005/2006, while each pursued other projects (Manson had a regular role as an actor in the television series Terminator: The Sarah Connor Chronicles).
Fans are grateful that the band has reformed, and completed a new studio album, which will be released on May 14th.  In support of this, they have started a new tour, which began this past week with two dates at the El Rey Theater in Los Angeles, and continued with tonight's performance in Las Vegas.  There are eight more dates through the end of April, and scheduled performances through August (with more announcements expected).  The most recent version of their tour schedule can be found on their official website.
With tonight's concert, I arrived at the venue at about 5:00 PM for the 8:00 PM ticket time (having flown in today), and there were already about 50 fans lined up outside the theater entrance, waiting to secure the best spots that they could find in the open General Admission pit area.  There were also assigned seat ticket sales.  I had a GA ticket, so I got in line not expecting optimum results; but I'd never been to this venue, so was unsure of size.
Ultimately, I was able to secure a spot in the front row of the GA pit, against the barricade, to the right of the stage (facing the stage).  I ended up directly in front of Mr. Duke Erikson, which is why I have many wonderful photos of him and no comparable ones of Mr. Marker or Mr. Vig.  It was awesome to be that close (I could have reached out and untied his shoes) and be able to watch the master at work on his guitar.
It was an awesome crowd, very excited to see the band after all of these years in their absence.  Interestingly, of the many fans I spoke with, a very large majority were not from here in Las Vegas, but California (and predominantly from Los Angeles, where two shows were just held).
This this band definitely has a very strong following, which I'm sure is a sentiment that was further understood by the excitement in the crowd during the entire concert.  In talking with the audience between songs, this is something that Ms. Manson touched on as well, and seemed genuinely appreciative of the reception.
The concert itself was incredible.  Given the time off by the band, they played pretty flawlessly (with one exception – having to stop and restart Queer, which was played off in a very funny way).  The band is regarded as a group of true musicians, and well-respected as highly skilled in that regard.
Throughout the show, all the bandmembers truly appeared to be loving the show as much as the audience, which made the entire show just spectacular.
The set was quite long, clocking in at 21 songs (blackjack?) and somewhere between an hour and a half and two hours (I lost track of time in it all).  Below is a photo of the setlist for the show (I had the photo taken just a few minutes before a fan lurched over the barricade trying to retrieve it, tearing it up, and the list was further destroyed by security stomping on it to prevent it from being lifted):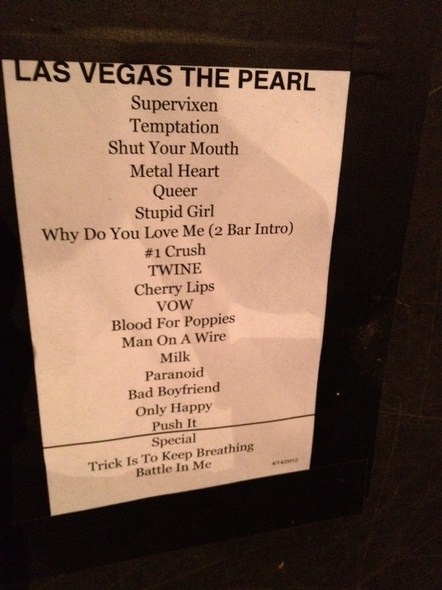 Again, great energy throughout, the hits, new songs… really I could not have asked for any more out of the performance.  I think audiences in future shows will have their expectations exceeded, and having spoken with many others in the audience, I expect some of them will be at those future concerts as well.
Below are videos I shot at the concert…
'Cherry Lips (Go Baby Go)'
Note: this one is my favorite, as it's one of my favorites of their catalog, and Ms. Manson gives stage right some love during the performance (she spent a little time directly in front of me, so really captures the essence of being that close to an artist at a show such as this)
'Supervixen'
'Queer'
'Stupid Girl'
'The World Is Not Enough (TWINE)'
'Vow'
Note:  At the end of the song, Shirley Manson throws in some lyrics from M.I.A.'s 'Bad Girls' ("my chain hits my chest, when I'm banging on the dashboard").
'Milk'
'Only Happy When It Rains'
Below are the photos taken at the show.  I was limited in my worthwhile photos due to lighting, position, and movement on stage.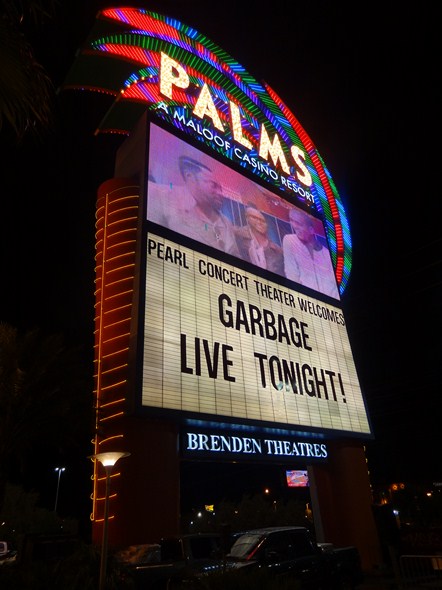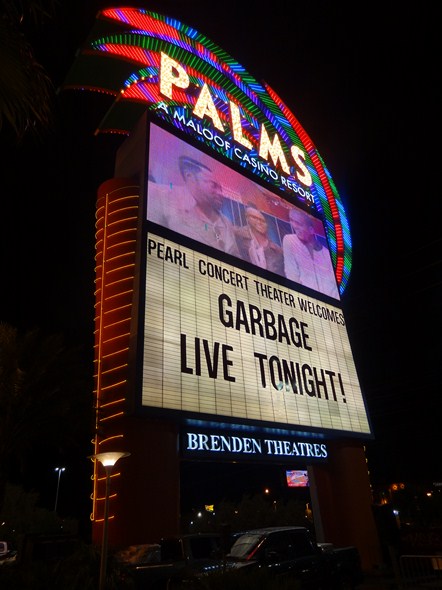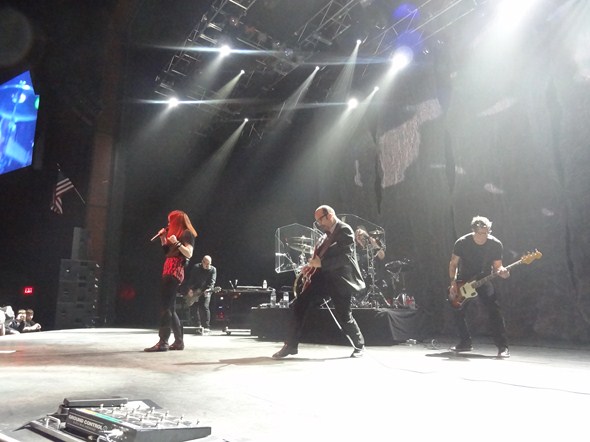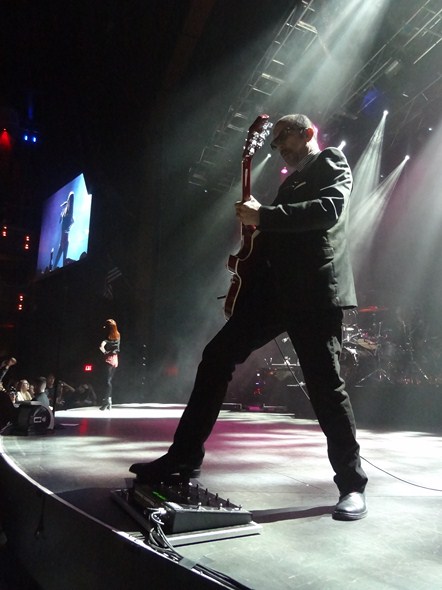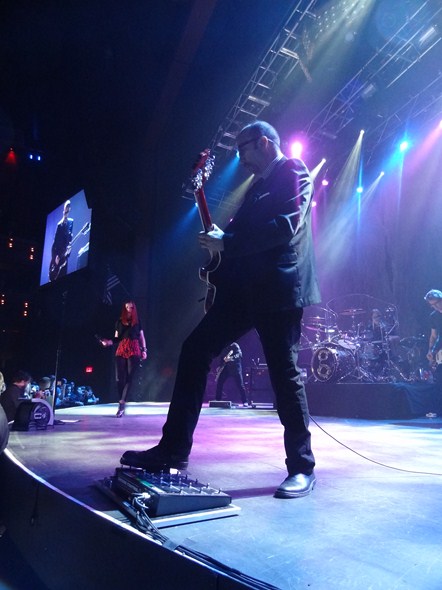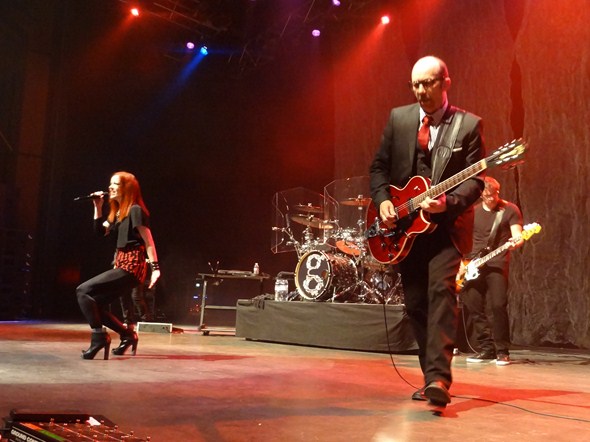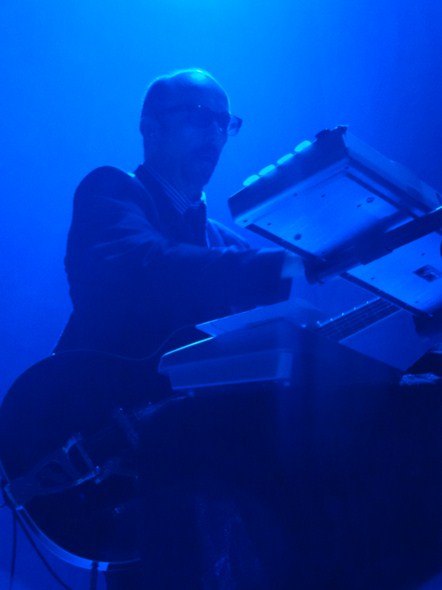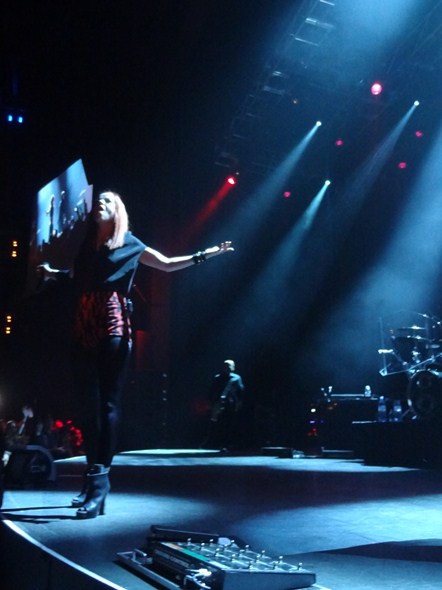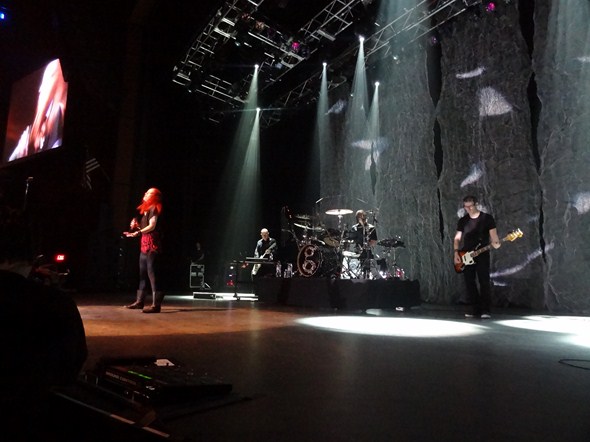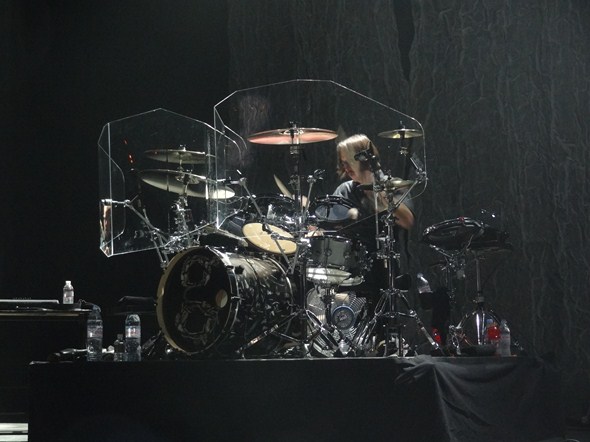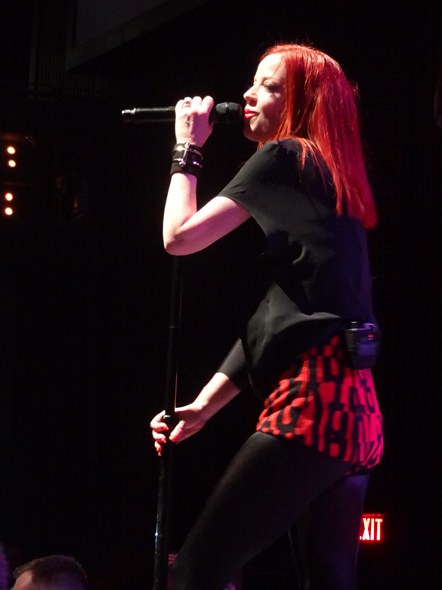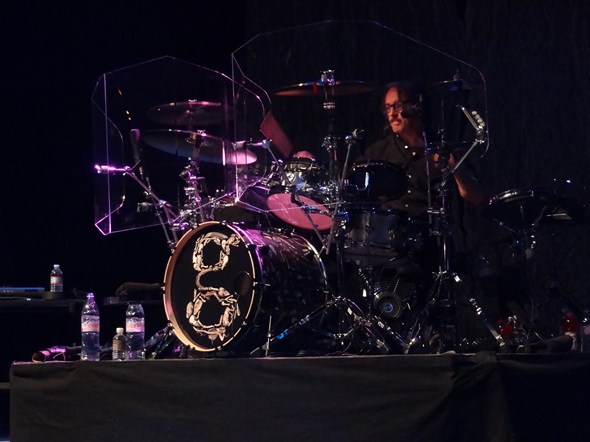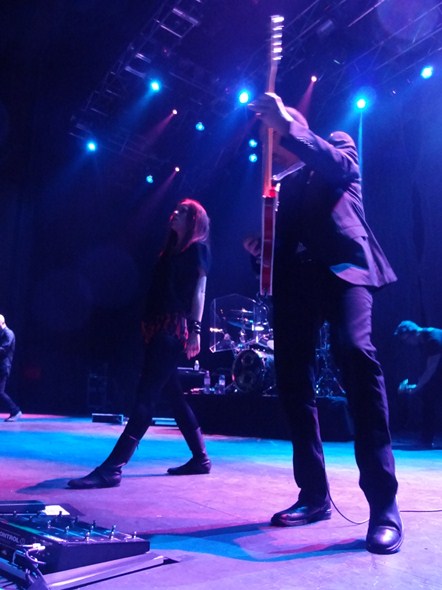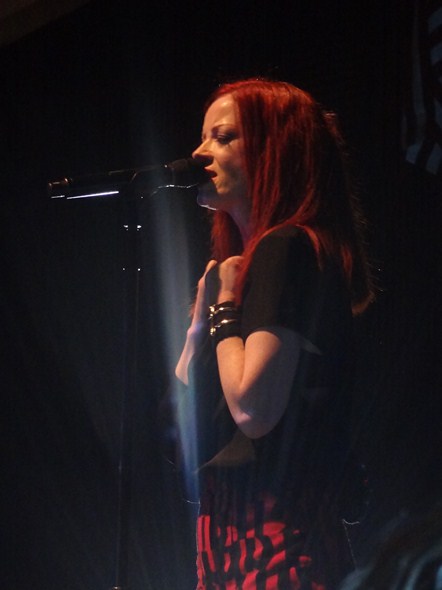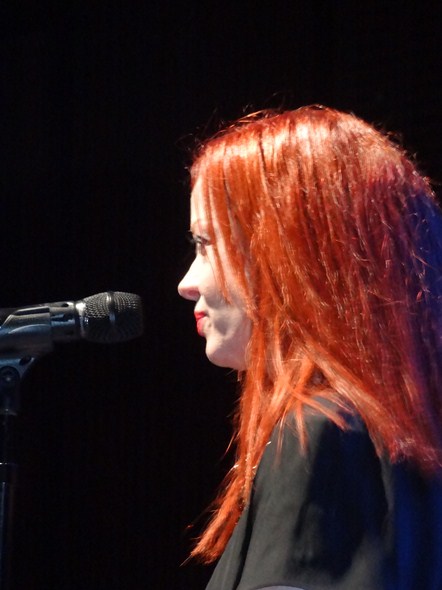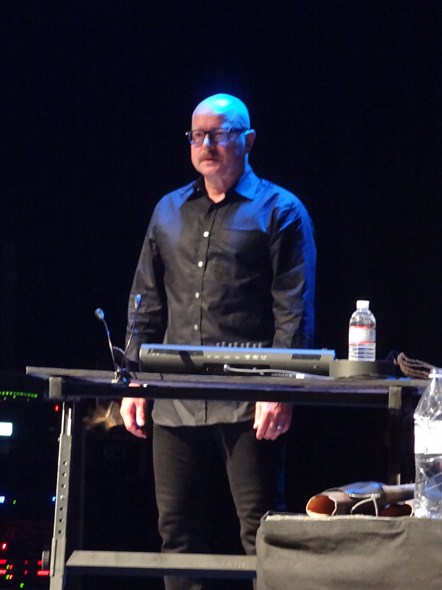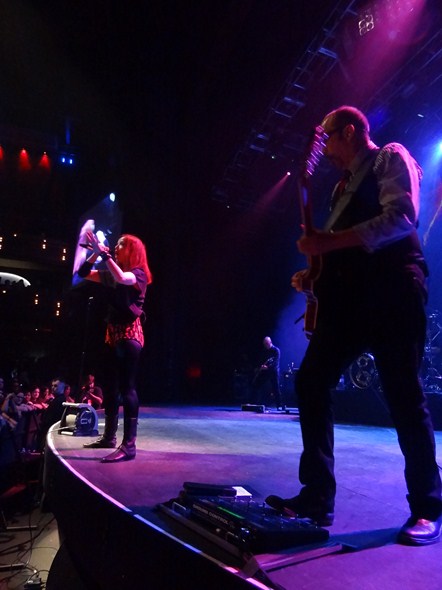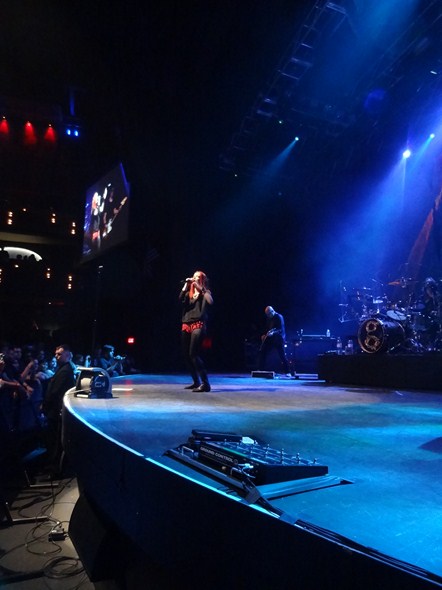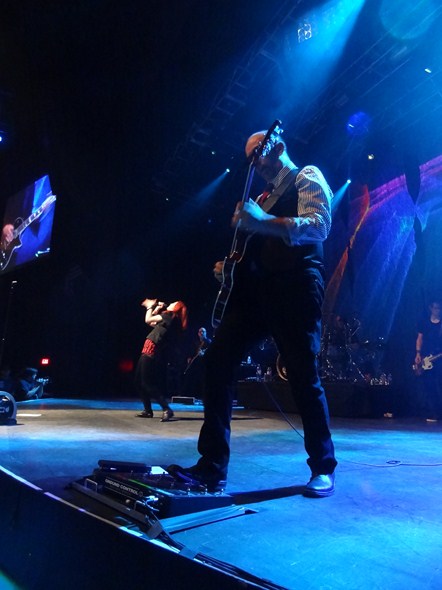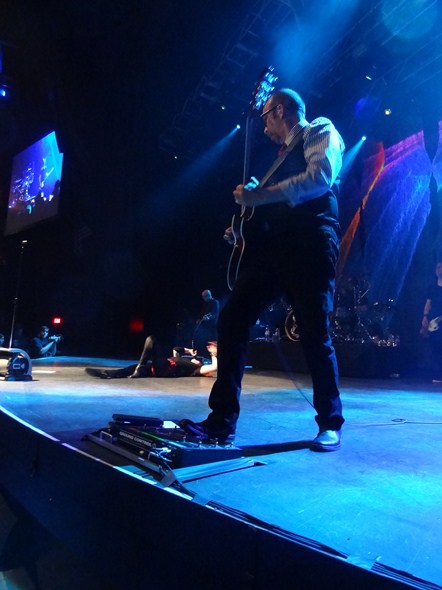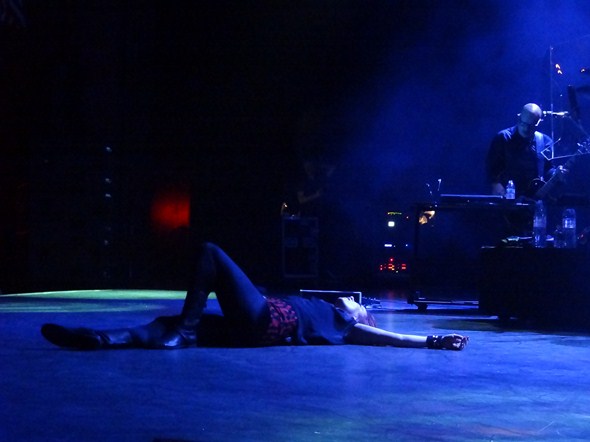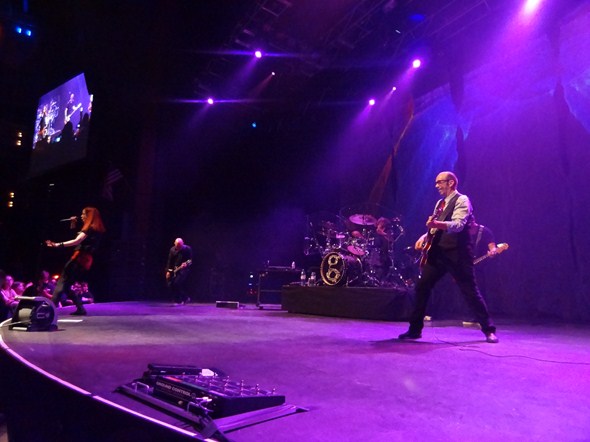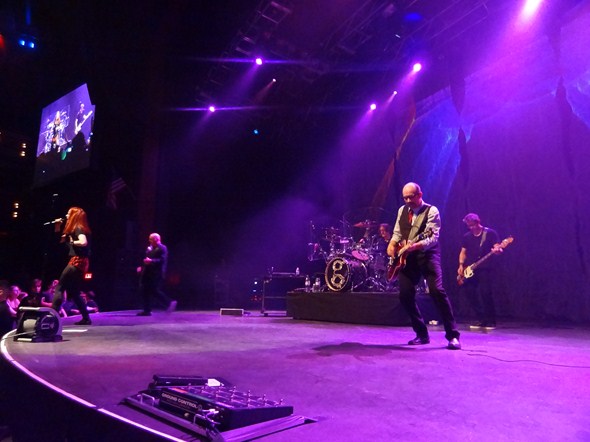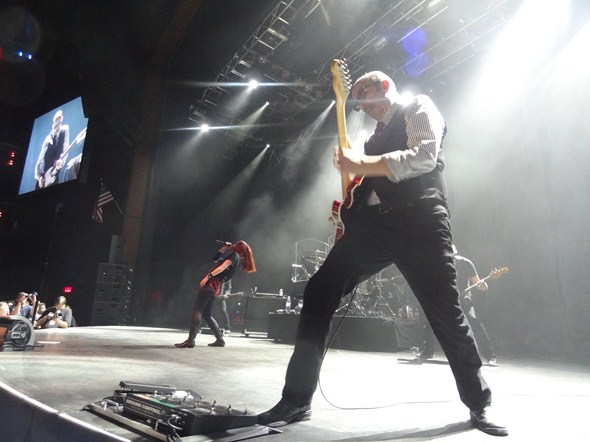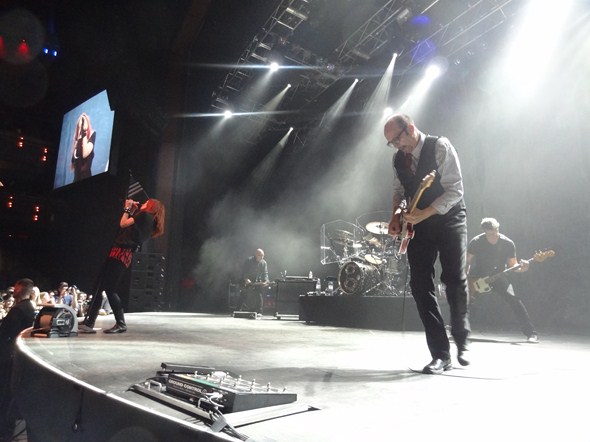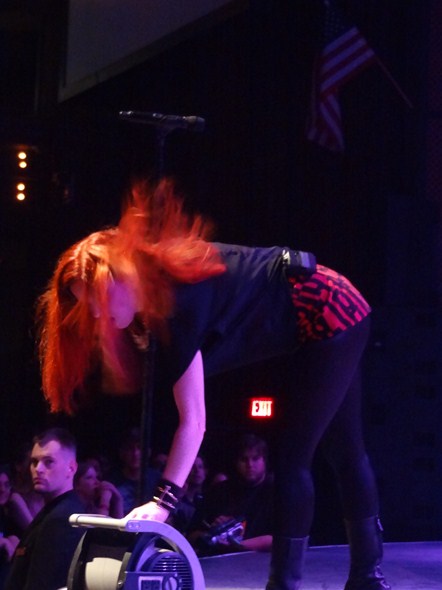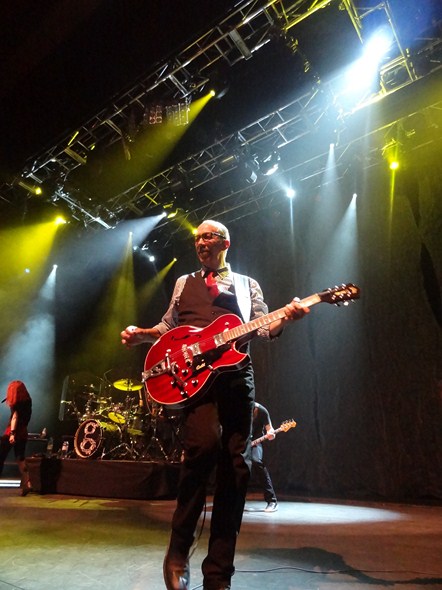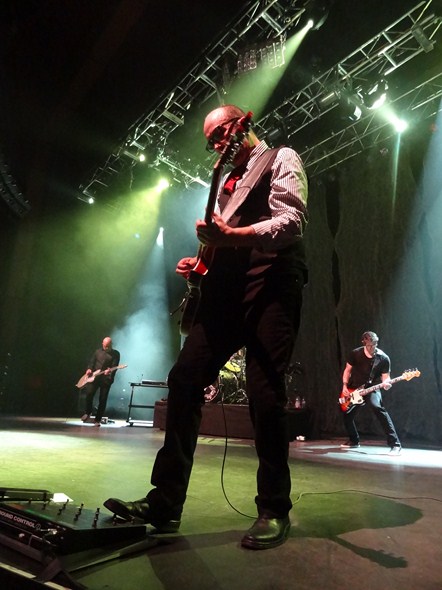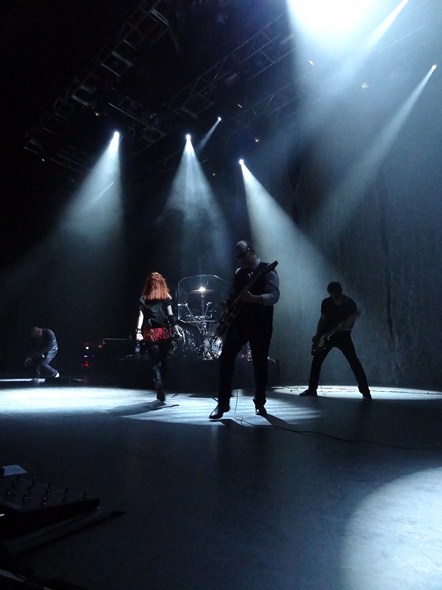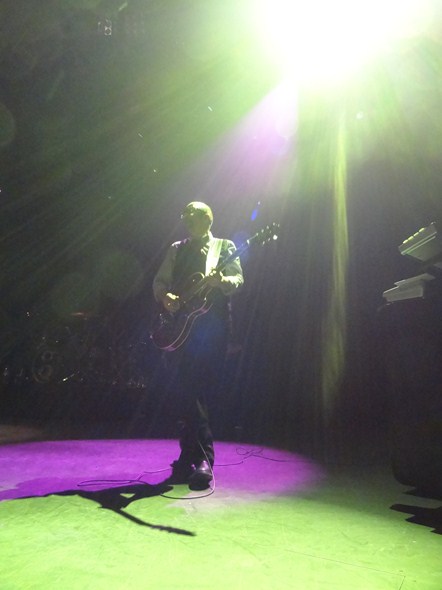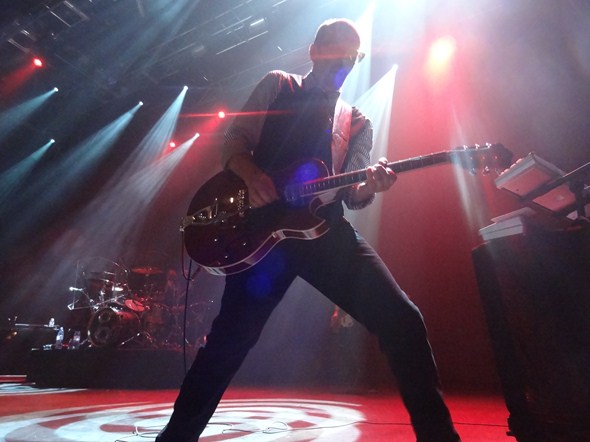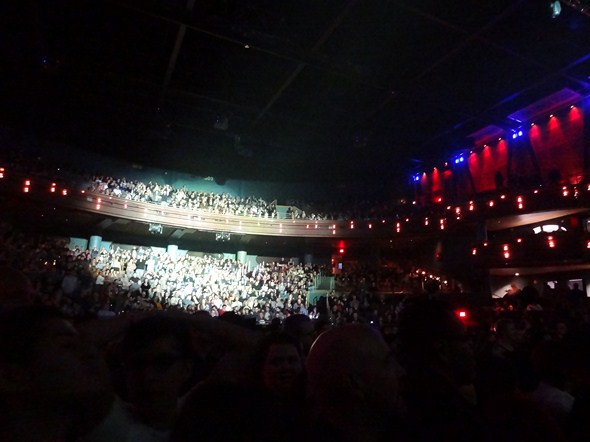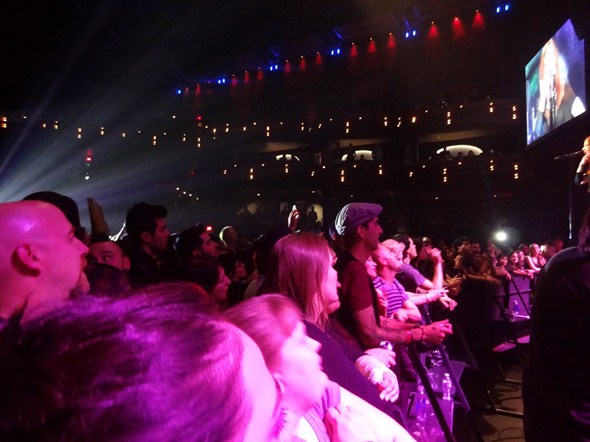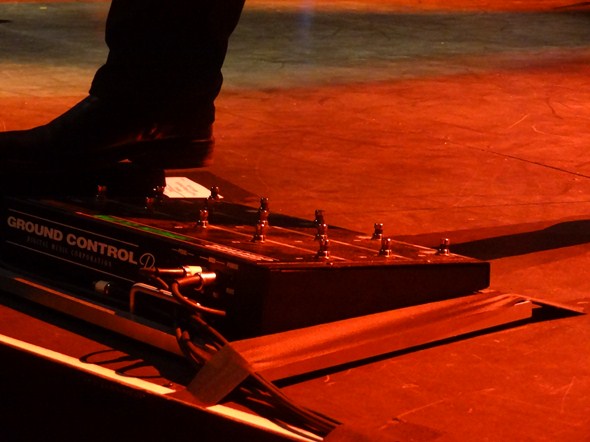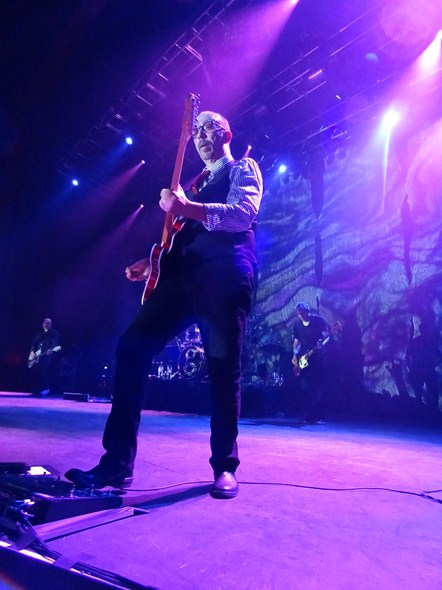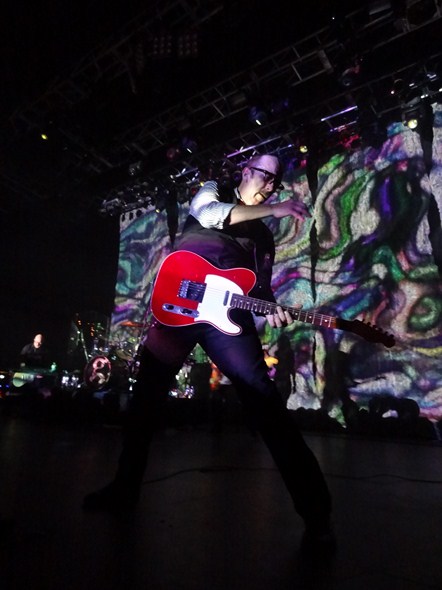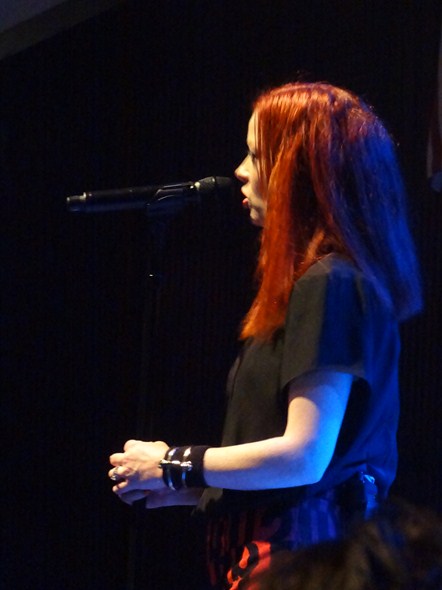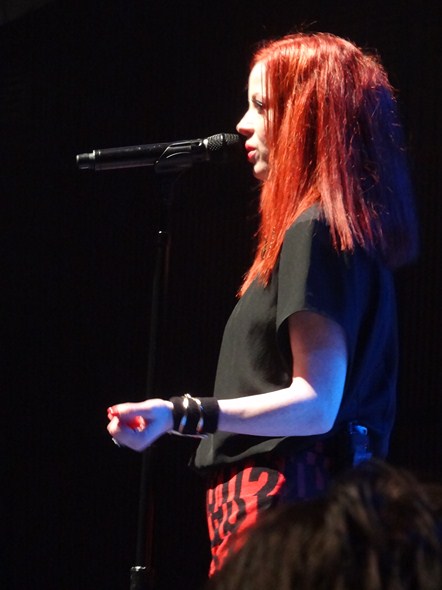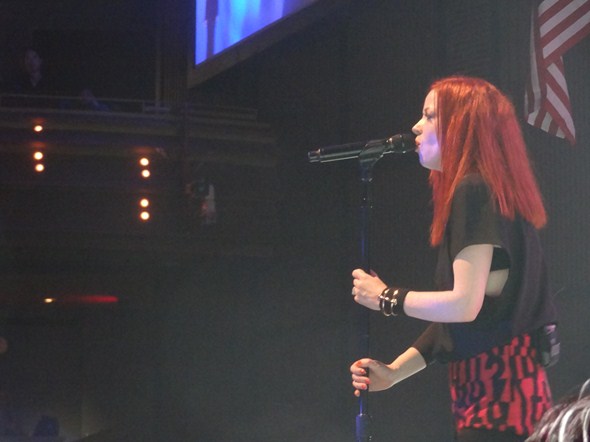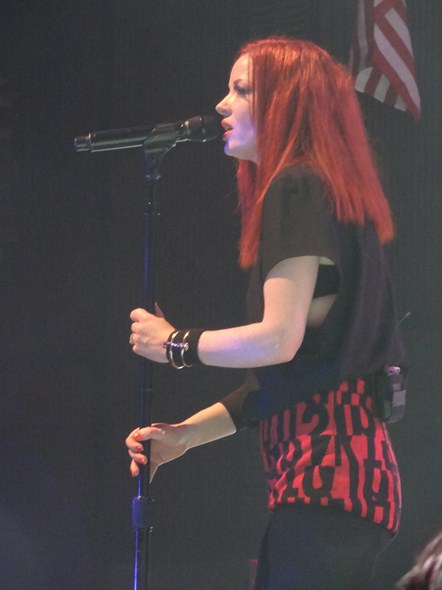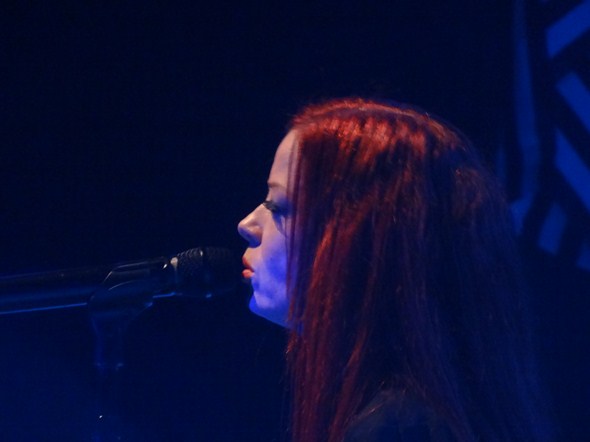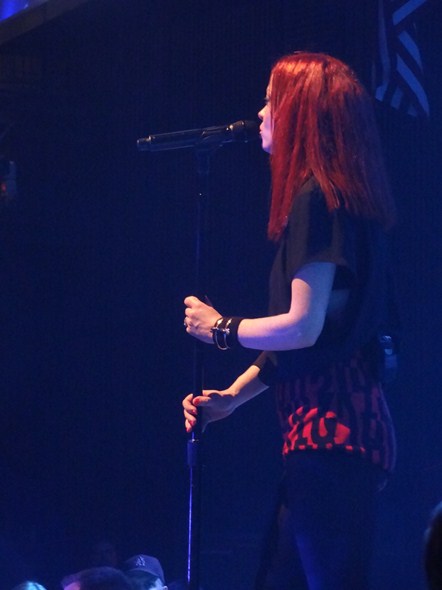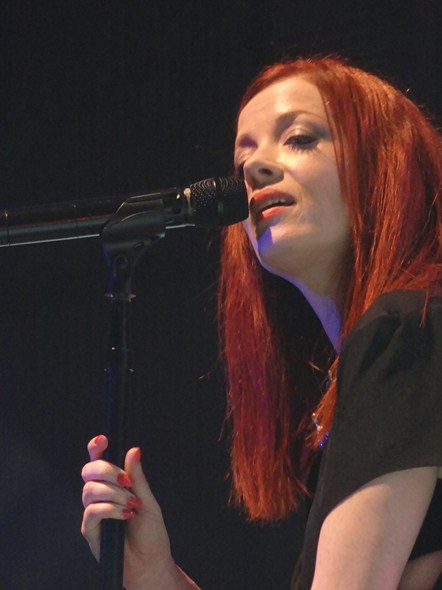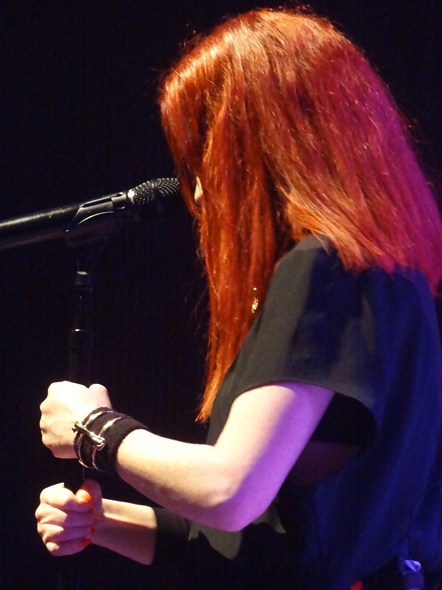 Jason DeBord