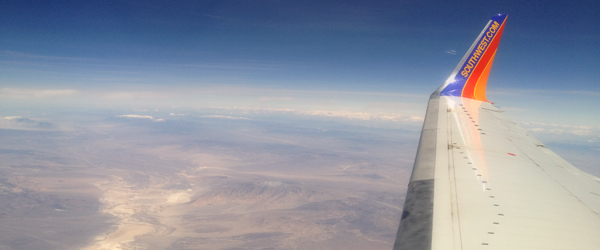 This is a summary essay and concluding thoughts on my trip to Las Vegas this past week for a variety of shows – Garbage at the The Pearl at The Palms Casino Resort on Saturday, Elton John at The Colosseum at Caesar's Palace on Sunday, and Mike Tyson's "Live On Stage" event at The Hollywood Theatre at The MGM Grand on Monday.  I also had a chance to check out the Hard Rock Cafe, Gold & Silver Pawn (the "Pawn Stars" shop), and had a chance run in with Penn Jillette of Pen and Teller.  All in all, a busy three days or so.
This was my first visit to Las Vegas in probably eight years.  I've never been interested in gambling, partying, drinking, etc., so other than some shows (I've been to the Blue Man Group and Star Trek: The Experience twice each), there has never been much incentive to visit.
The origins of this trip began with Garbage.  Not literally refused, but the Shirley Manson fronted 90s alternative band that recently reformed to record a new album and tour.  The first two shows were in Los Angeles, but given that I used to live there and end up visiting for one reason or another fairly frequently, I thought I'd check out alternate venues.  I saw that next on the list was Vegas…  started looking into travel, and it ended up it would actually be a cheaper trip for me, so I got my ticket and began to book my travel and accommodations…
I originally thought I'd stay just the one night, but then looked at other events, and saw that the legendary Elton John has a residency show at Caesars…  the next night was sold out, but technically they still had a few random single seats, which was all I needed, so I got a ticket to that as well.
I added a third night following an e-mail alerting me to a special/strange Mike Tyson show…  which I found intriguing.
So in short order, I found myself with three events to attend on three consecutive nights (with bookends back in California – a Berlin concert the night before leaving, and a Florence + the Machines concert the night after returning).  I'm always reminding myself that life is short…
One concept that I'll be building on with this site is traveling for concerts, so I thought I'd share some thoughts here in that regard.
As far as destinations go, I've found with this experience that Vegas is a great one, and I expect I'll be returning soon.  One, at least for me in California, it is an economical destination.  Since they try to attract tourists, cheap flights and hotel and car rental deals are generally abundant.  Obviously, the resorts/hotels and casinos make their money on the gaming and shows and food and what not, so all things being equal, the logistics and travel side of things is better than most other destinations.  There are so many choices with regards to lodging that there will be multiple options to suit your needs, and car rentals are cheap (my three day rental was about $100).
As I mentioned in my reviews of the Trump International Hotel and Aria Resort and Casino, Hotwire is a great option for finding a hotel, and if you use BetterBidding.com, you can typically learn when the secret/unnamed hotels are (the ones you have to pay for without refund options before they reveal the name).  Using that site, I've guessed correctly 100% of the time, with this and other trips, and the rates are highly discounted (like 50% off base rates).
There is also just an endless amount of other things to do, if you don't have concerts to fill up your evenings.  Plus, if you stay on the south end of the Strip, everything is walkable or easy enough to get to with other transportation options.
Also, all of the other concert goers I met and spoke with at these various shows were all really cool people – and I found I was not alone doing the "travel for concerts" thing.
Somehow, I kept extremely busy for the entire stay, and even had the unexpected bonus of sitting across from Penn Jillette when meeting friends for lunch.  When he was finished and got up with his company to leave, I worked up the nerve to meet him and tell him that I was a huge fan, and really appreciative of all of the work he does for charity.  We had a nice little conversation (the nicest guy!) and he was kind enough to take a photo with me (he is also extremely tall – he towers over me, and I'm 6′):

Below are links to the articles I published with regards to my Las Vegas trip:
Jason DeBord