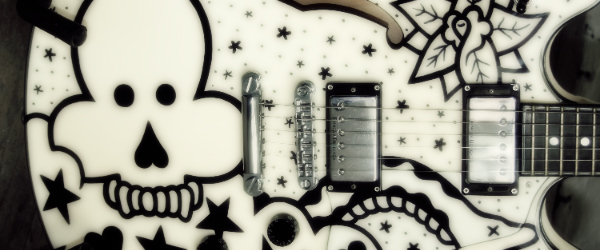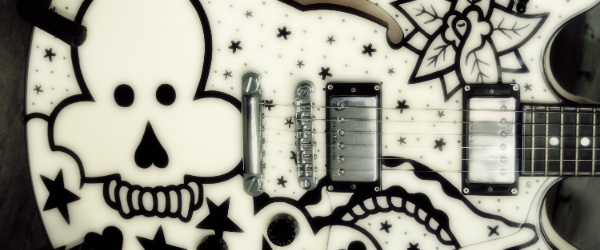 Omega Auctions has published their online catalogs for two upcoming sale events happening on the same day, Saturday, May 19th – 'Vinyl, Music & Film Memorabilia' & 'The Porl Thompson Collection (The Cure)'.  The sales will be held in the United Kingdom.
The Porl Thompson Collection portion of the event is very exciting for fans of him as well as his work with The Cure and other artists (much as was the case with the Alan Wilder sale of Depeche Mode and Recoil material sold by Omega Auctions last year).  Porl Thompson was one of the founding members of The Cure in 1976, and had been involved with the band in different capacities, on and off, since their inception.  The sale includes many interesting pieces from his work with the group.
Below is a video produced by Omega Auctions to promote the sale:
Learn more about Omega Auctions at their official site, www.omegaauctions.co.uk.

The 'Vinyl, Music & Film Memorabilia' catalog (503 lots) can be viewed at www.the-saleroom.com:
The 'Porl Thompson Collection (The Cure)' catalog (122 lots) can be viewed at www.the-saleroom.com: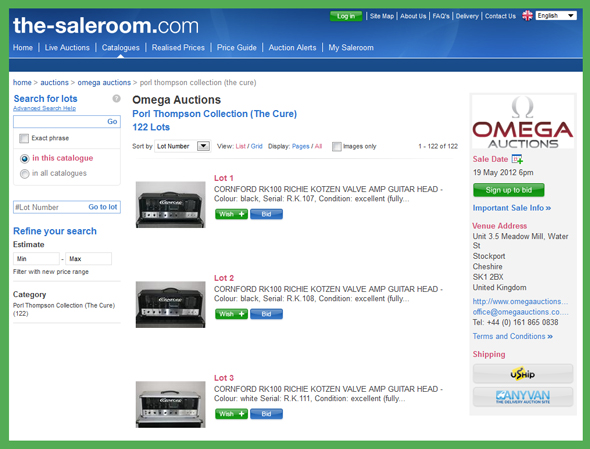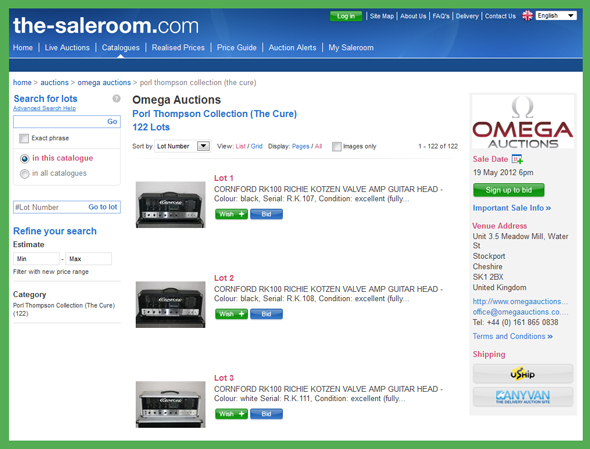 Jason De Bord