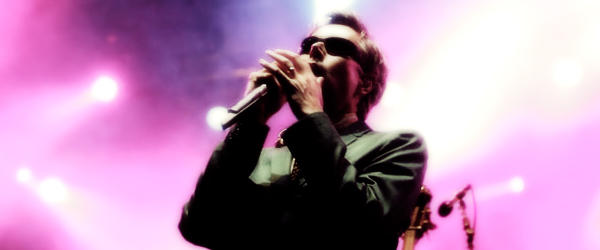 Today is a sad day for the music world, as the news spreads that Adam Yauch, MCA of the Beastie Boys, died today at the young age of 47 after a battle with cancer over several years.  There are many fine obituaries published all over the web, just hours after the news broke, so I thought I would just share a few more personal thoughts about the man, his band, and their music.Below is the video released on YouTube in 2009 with Adam announcing his fight with cancer:
As most now know, the Beastie Boys started as a punk band around 1979.  I did not discover them until 1986, with the release of their album Licensed to Ill, which featured a unique blend of punk/rap/hip hop sound, though it was generally viewed as a rap album by a bunch of white guys, which was novel at the time.  I was born in 1973, so I was about 13 years old at the time, and was in middle school.  I absolutely loved this album – it totally blew my mind.  It was nothing like anything I'd heard before, and was so catchy and hooky, and really crossed several genres of music, and it was something completely new and revolutionary.  Plus, being an adolescent and not among the most popular kids in school (by a long shot), there were these rebellious messages and attitudes that I found intriguing.
So basically, in the 7th and 8th grade, I listened to my Licensed to Ill cassette tape so much, I literally wore it out.  At one point, the tape inside the cassette flipped and eventually snapped, and I had to buy a new replacement.
The Beastie Boys was also the second concert I'd ever gone to in my life, in the 8th grade 1987, they played at Cal Expo, opening for Run DMC (another favorite of mine) with Ice-T as a supporting artist.  This was an event in my youth that was a formative experience that has affected me to this day – a love of music, live music, and live concerts.
Unfortunately, I'd never had an opportunity to ever see them live again, and now, never will.  Funny enough, I had actually looked at going to their induction at the Rock and Roll Hall of Fame a few weeks ago, but it conflicted with other obligations.  But I read that Adam Yauch did not make the event either.
In any event, I can't say enough about this importance of the Beastie Boys and their influence across many genres of music and pop culture at large – they have served as real pioneering artists over several decades, and their music will always be epic for me on a personal level.  They produced a body of work that is brilliant.
The other awesome thing about the Beastie Boys is that all of their work, though varied in style/approach, is stellar.  Some of my favorite tracks span across all of their albums, from 'The New Style' and 'Rymin & Stealin' on Licensed to Ill to 'Gratitude', 'Pass The Mic', and 'Jimmy James' from Check Your Head, 'Sure Shot' and 'Sabotage' off Ill Communication, 'Body Movin" and 'Intergalactic' from Hello Nasty to 'B-Boy Bouillabaisse' and 'Shake Your Rump' from Paul's Boutique and 'Ok' and 'Don't Play No Game That I Can't Win' from their last album, Hot Sauce Committee Part Two.
Of course, they also had some really awesome videos (with 'Gratitude' and 'Sabotage' being my favorites), and one incredibly ingenious live concert DVD that I've watched dozens of times, "Awesome; I Fuckin' Shot That!" in which concert goers at the legendary Madison Square Garden were provided video camcorders to record the show from a wide variety of perspectives (in some cases to hilarious effect), all of which were edited together into one film.
Below is the video for 'Sabotage':
Below is 'Sure Shot' from the "Awesome: I Fuckin' Shot That!" DVD:
Condolences to the family and those close to Adam Yauch.  His legacy will forever live on in the music world, and continue to influence artists in the future.  He was a brilliant artist with an incredible spirit.
Jason DeBord
++++++++++++++++
Post Script Update – Coldplay did an awesome tribute at their Hollywood Bowl show tonight…