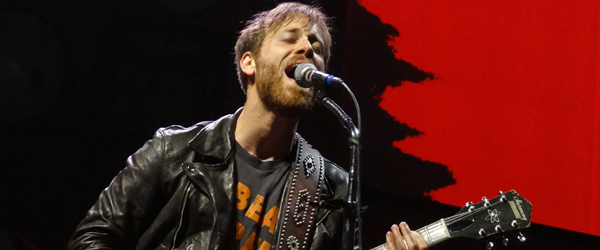 Powerbalance Pavilion in Sacramento hosted an incredible concert event Saturday night, with two awesome bands – The Black Keys and Arctic Monkeys.  Being fans for both, I would have paid to see either one, so it was something special to have both acts on the same bill.  Both rocked the stage and the packed stadium hard, but in totally different ways, with Arctic Monkeys bringing their UK style of alternative rock, and The Black Keys showcasing a more raw style of soulful rock.  Collectively for about three and a half hours, it was a relentless onslaught of rock and roll, and it was freaking awesome.  I was fortunate enough to take it all in from arguably the best spot in the house – center front of the GA floor in the immense area.  If you are a fan of either or both these bands, I highly recommend checking out this show, should you have a chance to see them on tour. Phenomenal.
Who: The Black Keys
Supporting: Arctic Monkeys
Venue: Powerbalance Pavilion
Presented By: Radio 94.7 and Another Planet Entertainment
Where: Sacramento, CA
When: May 5, 2012
Seating: General Admission Floor (second row center for Arctic Monkeys, front row center for The Black Keys)
Since I opted for a general admission ticket, which encompassed the full floor of the venue, rather than the assigned seating section of the arena, I thought that I should get there fairly early to line-up, since the GA area would be huge.  I had not seen a concert at Powerbalance Pavilion for many, many years – in fact, it was back when it used to be Arco Arena, and it was early 2006 for the Coldplay Twisted Logic Tour.  So I had no working knowledge of how they handle events these days, let alone one with such a large GA area.
I arrived at about 4:00 for the show with 7:00 doors and 8:00 start, and there was no way to actually enter the venue and park that early – there was a line of cars pulled off to one side at one of several entrances around the arena.  I spoke with someone working for the venue, and he said that they wouldn't let cars in to park until 5:00, but that they would open multiple gates.  Waiting around didn't seem productive, so I drove to a Raley's grocery store about a half a mile away, parked there, and walked back to the venue.
As I was walking toward the entrance (not within line of sight), two security guards approached on bike and said I had to wait over where the cars were lined up until 6:00 PM… that no one could be on the premises until that time.  I asked where the box office was, and if I could go there, and they said yes, so I headed toward the box office, which was near the entrance.  As I approached, I saw a line of about 20 people off to one side, asked if they were the GA line… yes…  so thankfully I didn't go sit out by the cars waiting to park for two hours, since there was already a line (that security I guess was unaware of?).
In any event, I had a nice time talking with other fans.  I was surprised how many people came from out of the area for a show in Sacramento – usually the reverse is true.  Also, how many fans came to see Arctic Monkeys over The Black Keys (one one person I spoke with preferred the latter over the former).
Eventually, the line was moved to the final line-up area to enter the GA floor, and there was a bit of chaos with that, but those who tried to skip ahead eventually honored the fact that some had been there very early (many hours prior to me even) and moved back in line.
At the time doors opened, the line was then split into three for security check, and I inadvertently picked the one with lots of purses…  in any event, once inside, I had to decide between front row/rail off to one side, or one person off (effectively second row standing) in the center.  I opted for the latter, and all were instructed to sit down once we picked a spot, which I had never seen done before, but it made a lot of sense in controlling the crowd and getting people settled into a spot, rather than continuously pushing forward (though there was some of that, but most people were being cool throughout).
I was a few people to the right of center sitting, but once everyone got up, I got shifted to the left, and ended up just about dead center with two very short women in front of me, so it felt like front row since my view was completely unobstructed.  The odd thing was, after Arctic Monkeys finished, they looked as though they were going to leave, so I asked them and they confirmed, and myself and the woman next to me switched spots with them, and were then front row center against the rail/barricade… we couldn't believe our luck, and that anyone would give up the best spots in the house for the main act, but I guess they were just huge Arctic Monkey fans.
Anyway, just thought I'd make note of all that in the event it is useful to anyone attending a concert at that venue, as well as to explain how my position advanced from effectively second row center to first row center between the two acts.
Arctic Monkeys
I've been a fan of Arctic Monkeys going back to their first album (thanks to Q Magazine), and they definitely have a unique style that runs a bit counter to mainstream rock and pop, somewhat avoiding catchy, hooky tunes in favor of doing things a bit different.
As noted, the band was formed in England, around 2002, and the members are:
Alex Turner (lead vocals, lead/rhythm guitar)
Jamie Cook (rhythm/lead guitar)
Nick O'Malley (bass guitar, backing vocals)
Matt Helders (drums, backing vocals)
In the past decade, the band have released four studio albums and one live album, and their debut, Whatever People Say I Am, That's What I'm Not, was the fastest selling debut album in history in the UK, powered by their hit single, 'I Bet You Look Good On The Dancefloor'.
In double-header fashion, the band gave a full performance, with 16 songs.  I was lucky enough to have someone on staff hand me Alex Turner's set list, which is depicted below: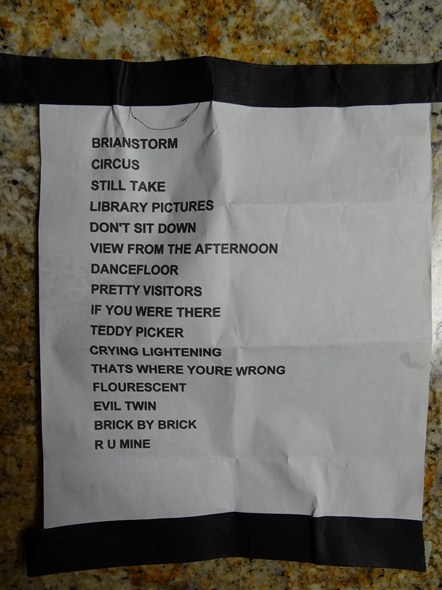 I took a number of photos, and shot two videos, which are immediately below.
'Don't Sit Down 'Cause I've Moved Your Chair':
'I Bet You Look Good On The Dancefloor':
Below are some of the photos I took during their performance: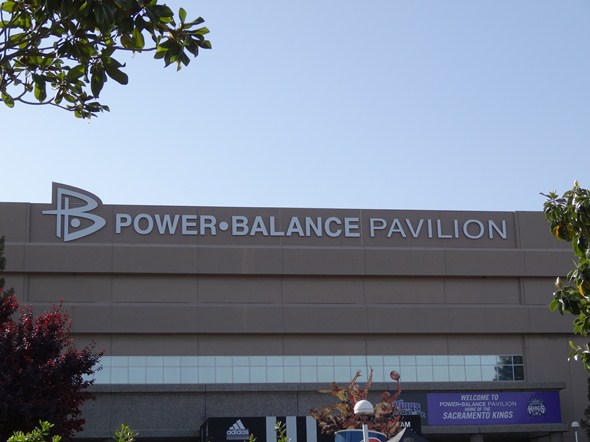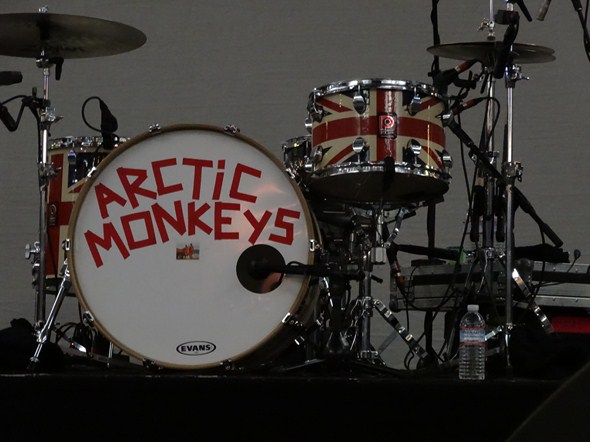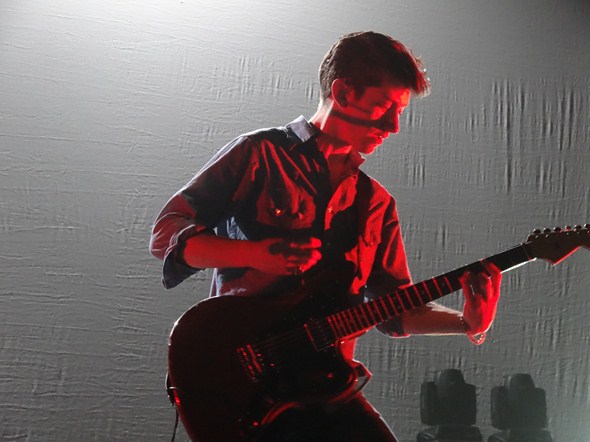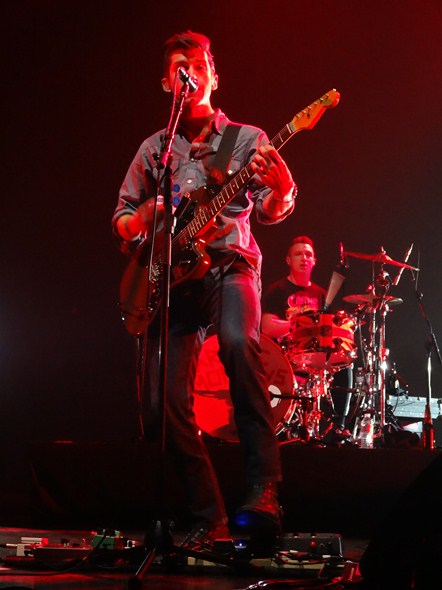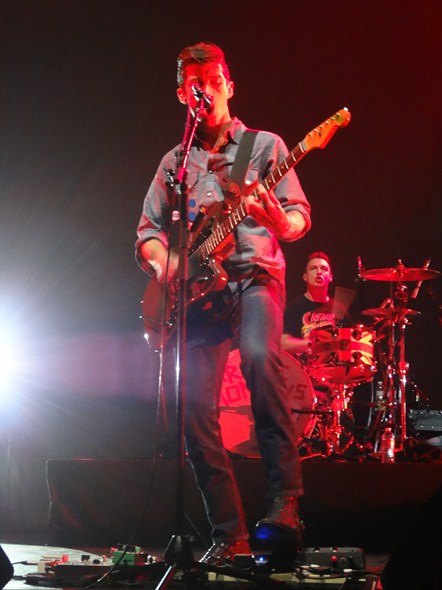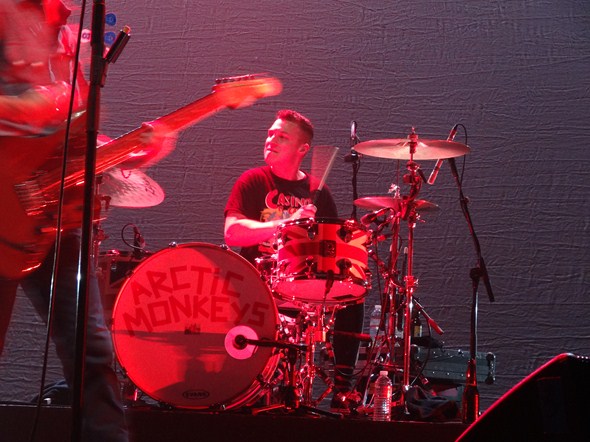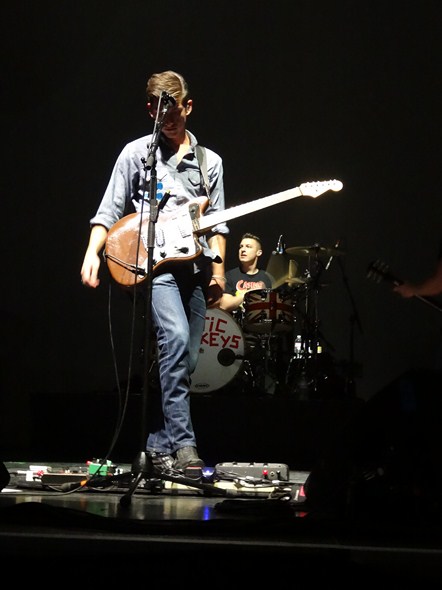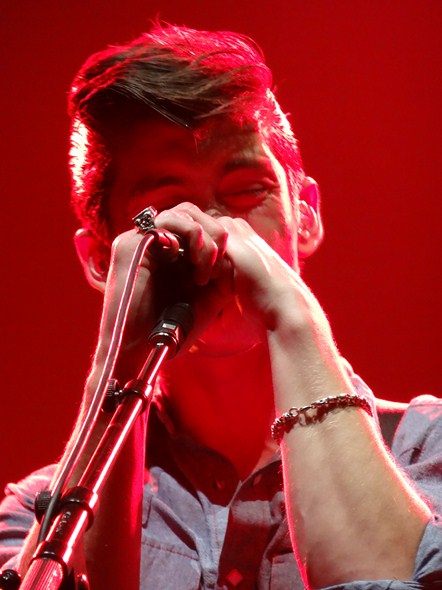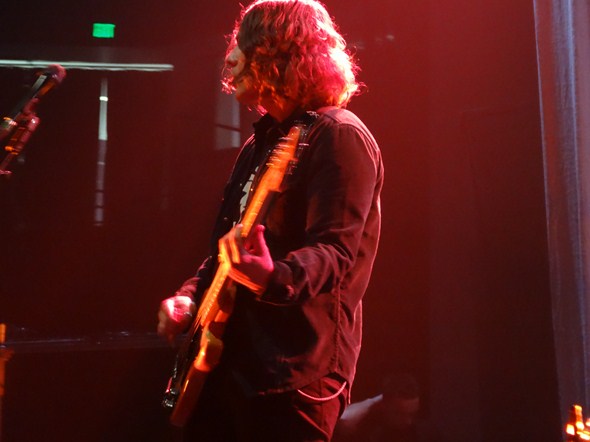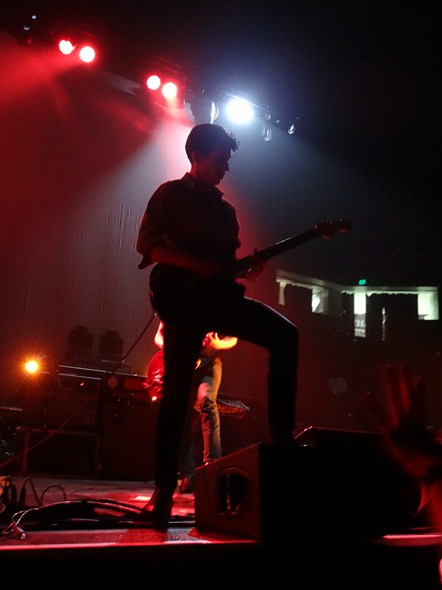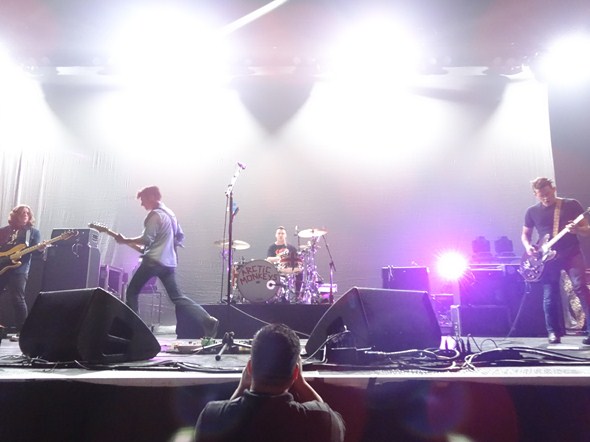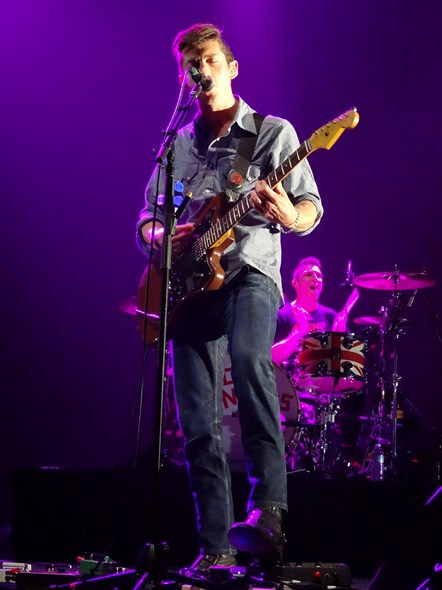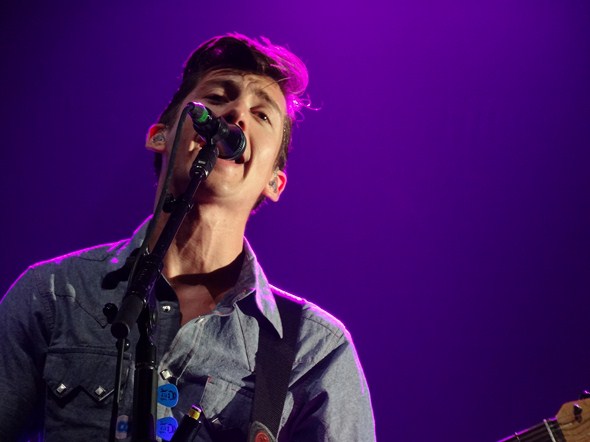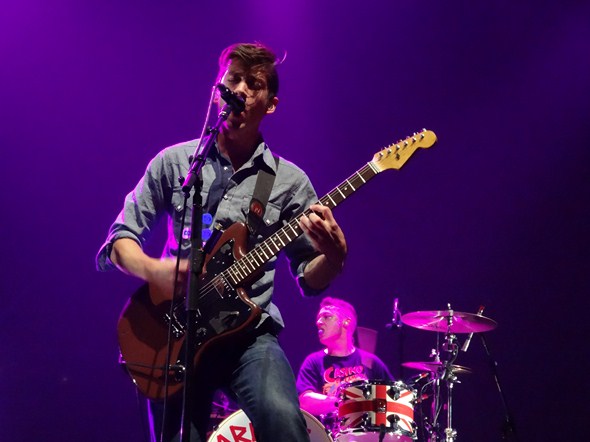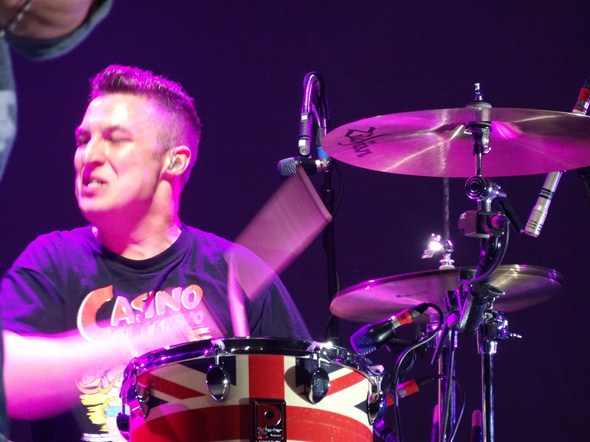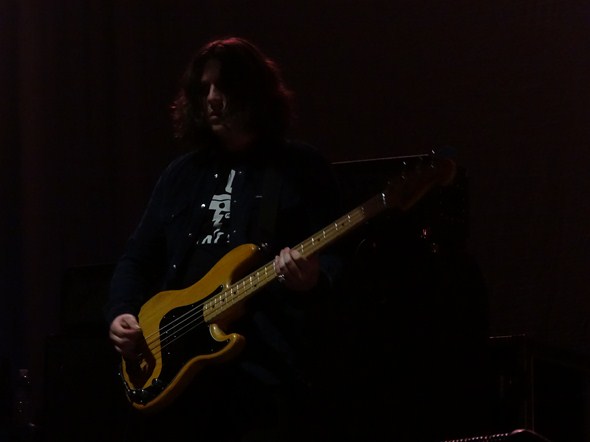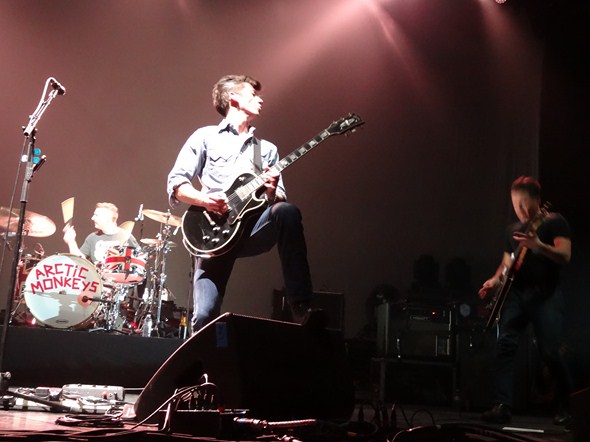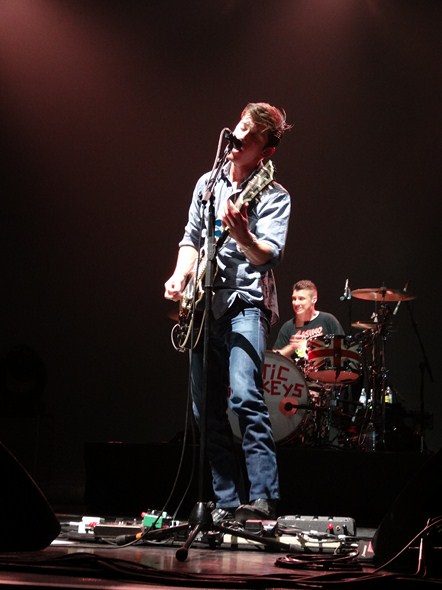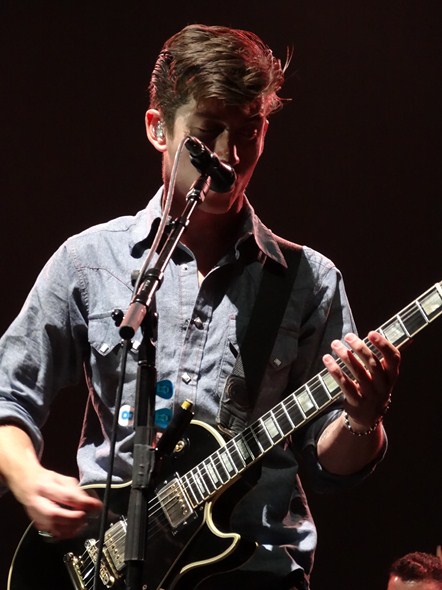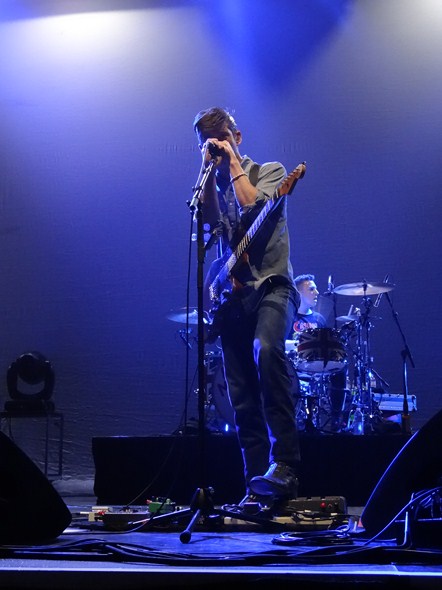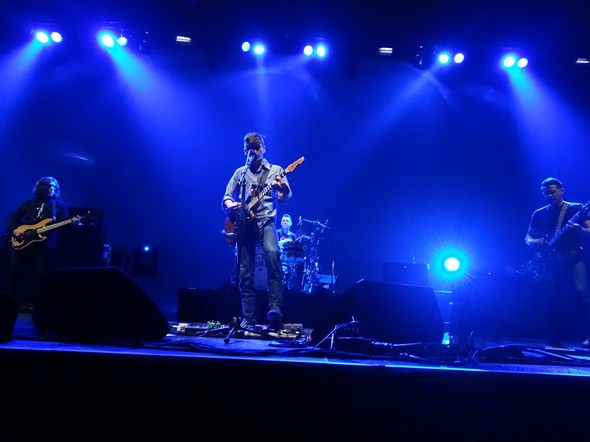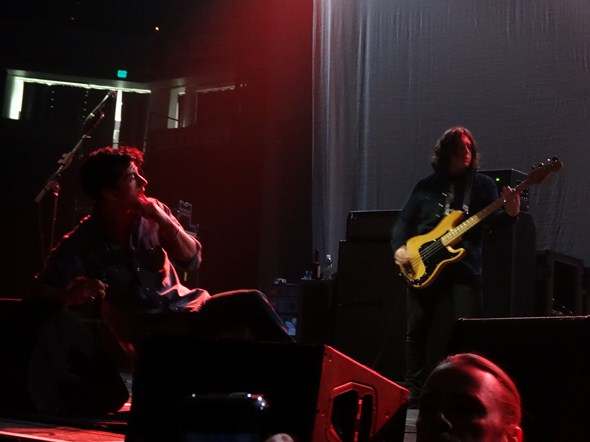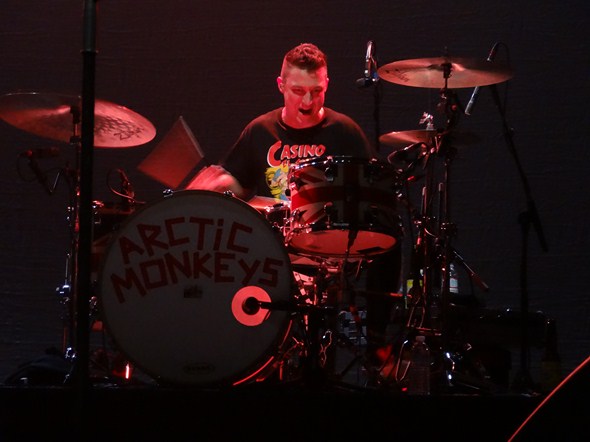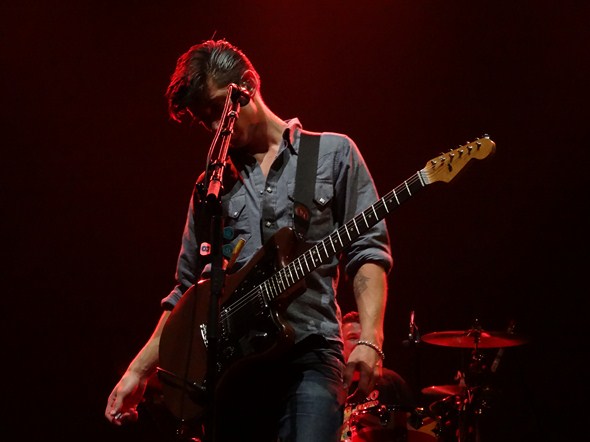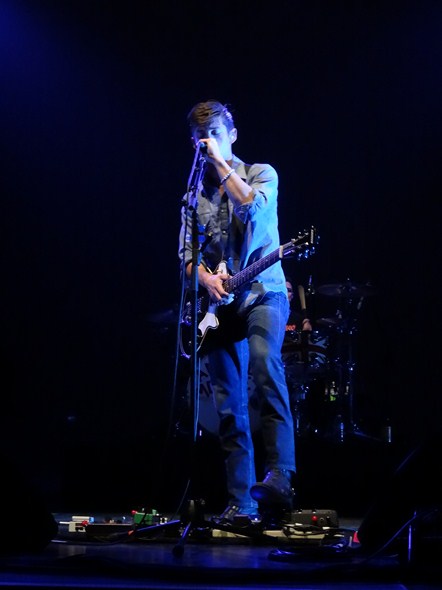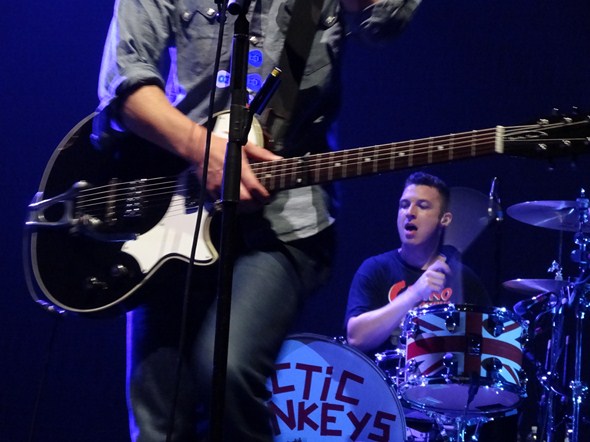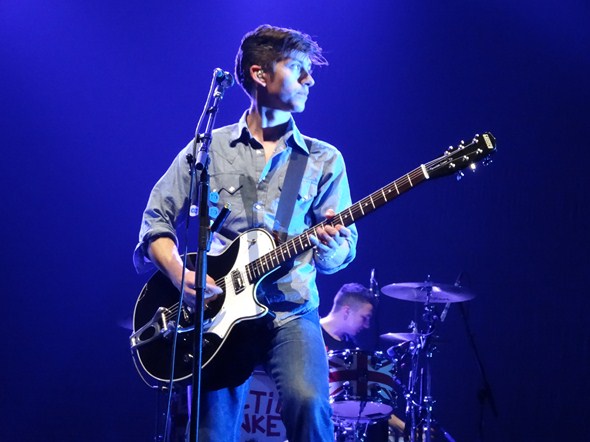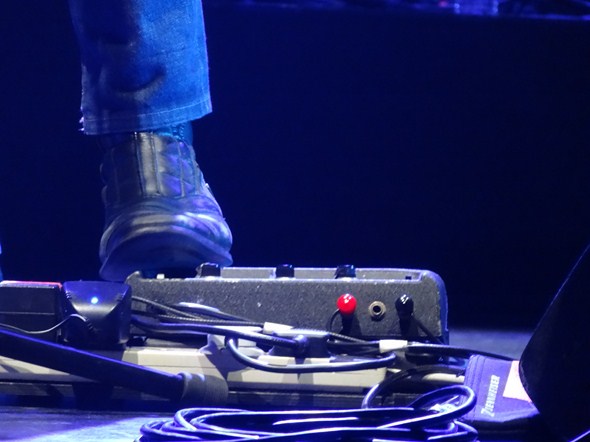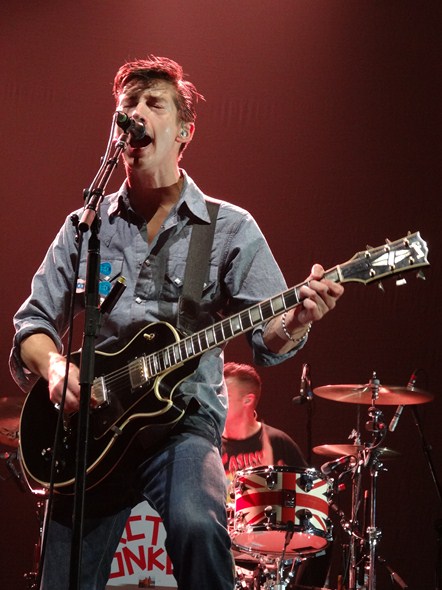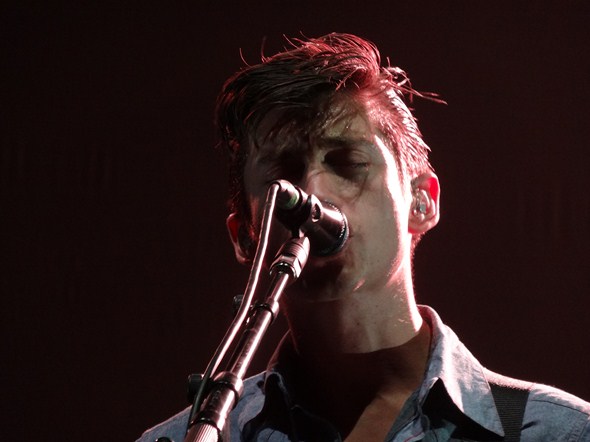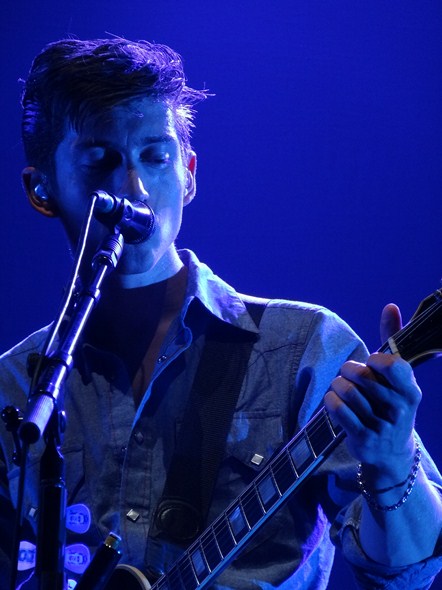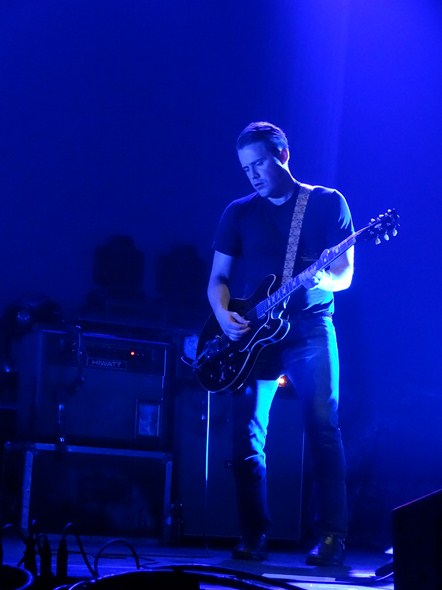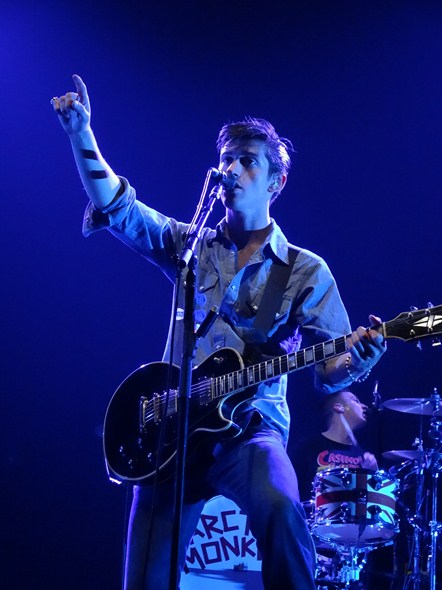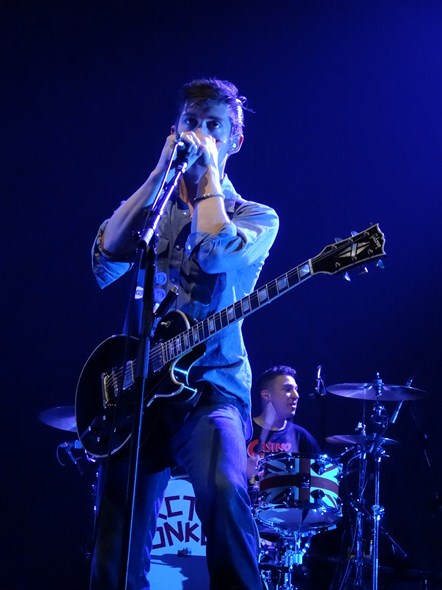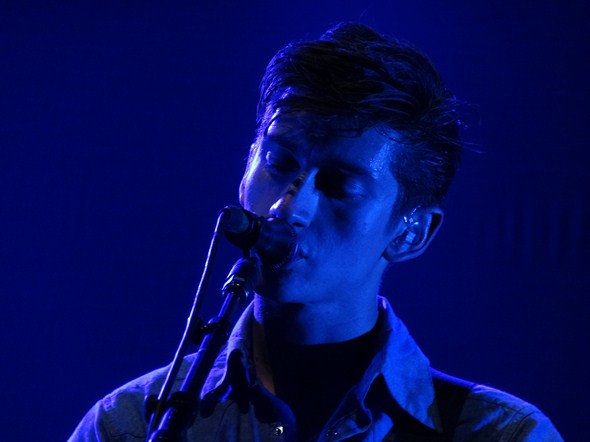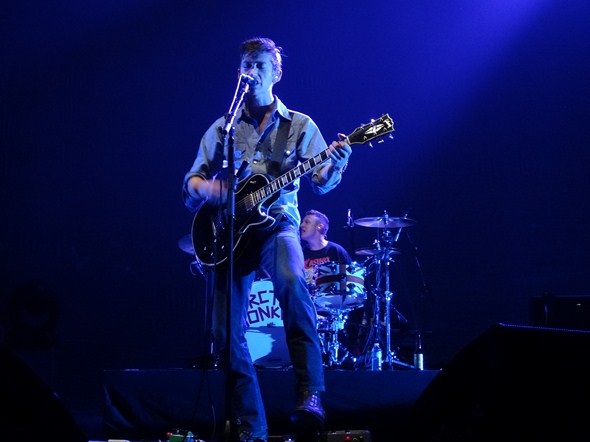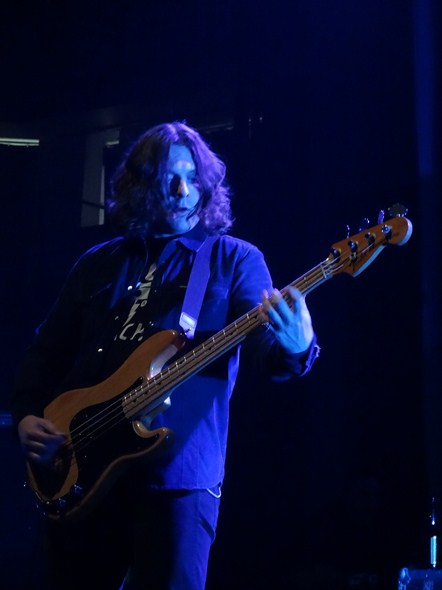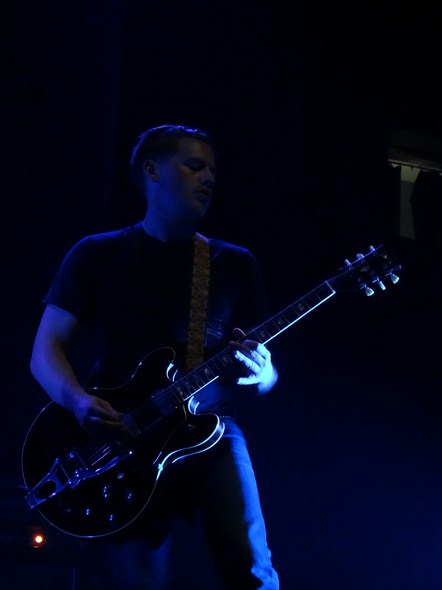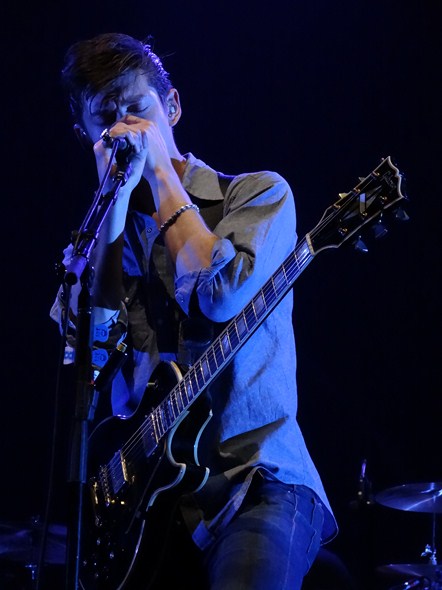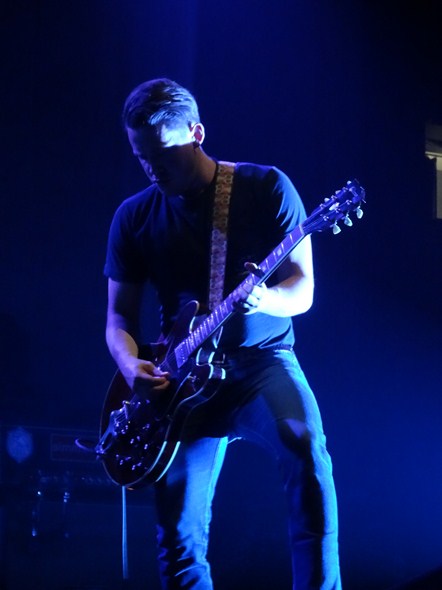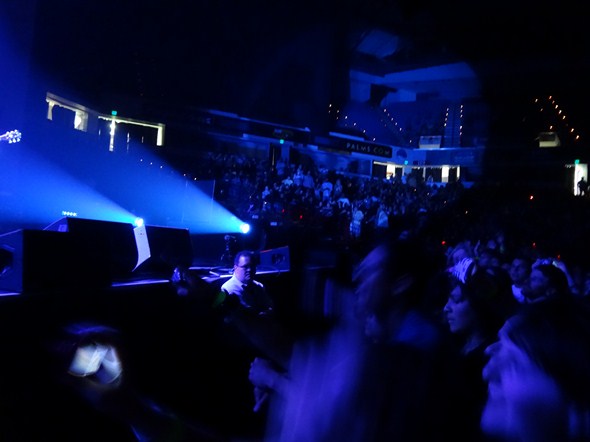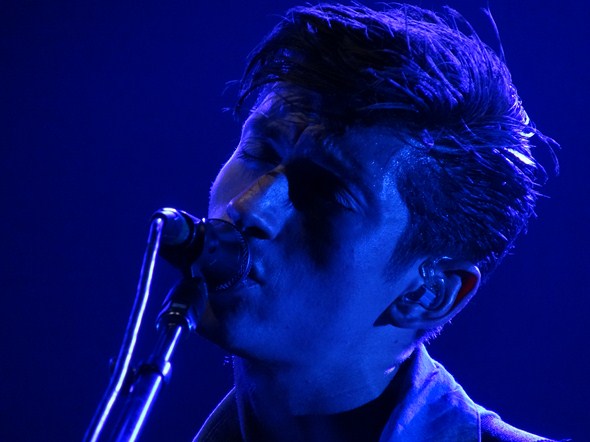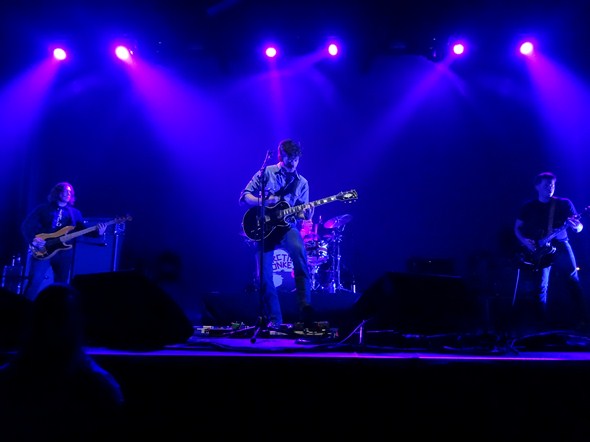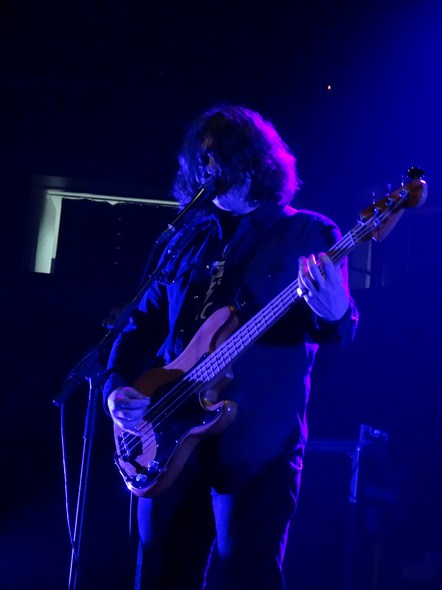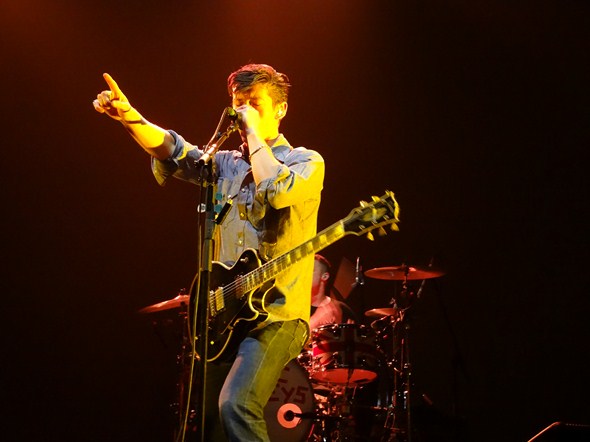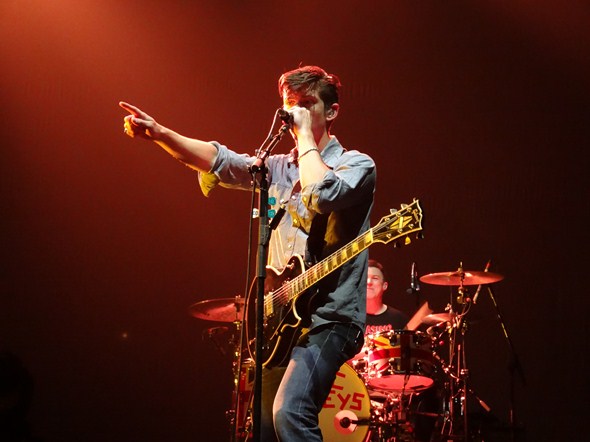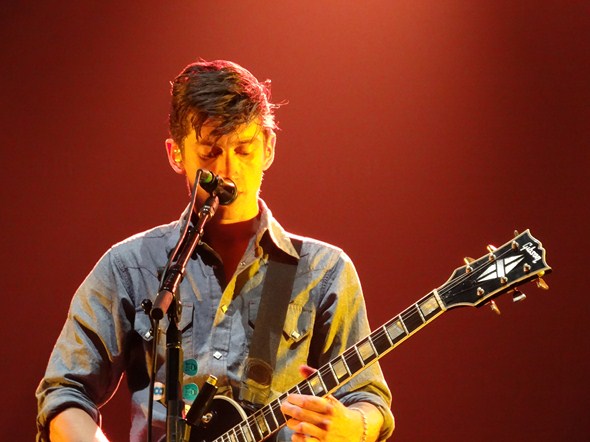 The Black Keys
I was thrilled to see The Black Keys live, as their music has such soul and emotion pouring out of it, they've been on my shortlist of acts to see for some time.
The band is a duo, with Dan Auerbach on guitar and vocals, and Patrick Carney on drums.  In spite of this, though with some backing help from time to time, a lot more sound comes out of two individuals than you might expect.  They completely own and rock the stage, with hooky riffs and heavy beats, lead by powerful vocals and lyrics.
The band are considered to be "garage rock revival artists" and started in the early 2000s… (their debut album was literally recorded in one of their basements) though to date they've sold over 2 million albums in the U.S. alone.  They've been very prolific with seven studio albums produced and released in a little over a decade.
I think that they really broke into the mainstream with their Brothers album in 2010, and last year's follow-up, El Camino, had really paved the way for them to sell out huge venues such as the Powerbalance Pavilion.
Musicians on tour with The Black Keys include:
Nick Movshon (bass guitar)
Leon Michels (keyboards, percussion)
Gus Seyffert (bass guitar, vocals)
John Wood (keyboards, guitar, vocals, percussion)
With their performance, as soon as they took the stage, the place was rocking, and though pretty understated by modern standards (which in a lot of shows can be over the top and distracting), the staging and lighting and video backdrop really added to the excitement and experience, with the highlight being the giant disco ball and related lighting effects for 'Everlasting Light' (video below).  Awesome.  There was not a dull moment throughout the entire set, and the audience seemed to eat it up as if they were starved for some old fashioned rock and roll with a modern, edgy twist.
Below are some of the videos I shot of the performance:
'Your Touch':
'Tighten Up':
'Lonely Boy':
'Everlasting Light':
'She's Long Gone':
'I Got Mine':
Below are some of the photos I shot during the concert: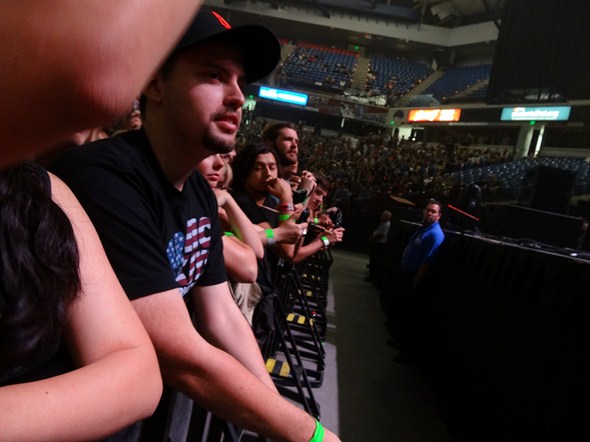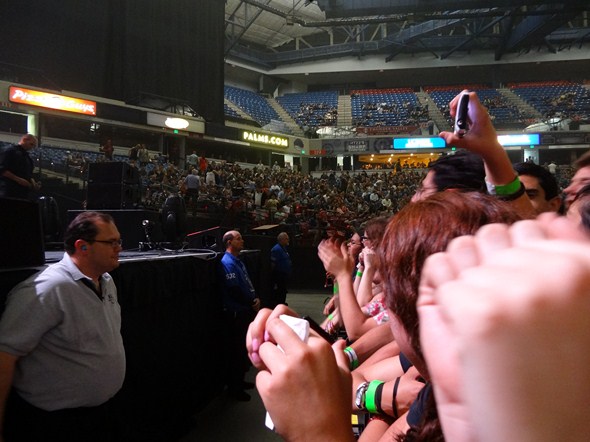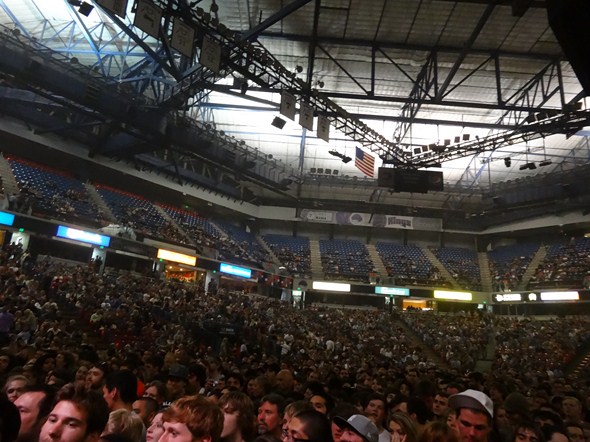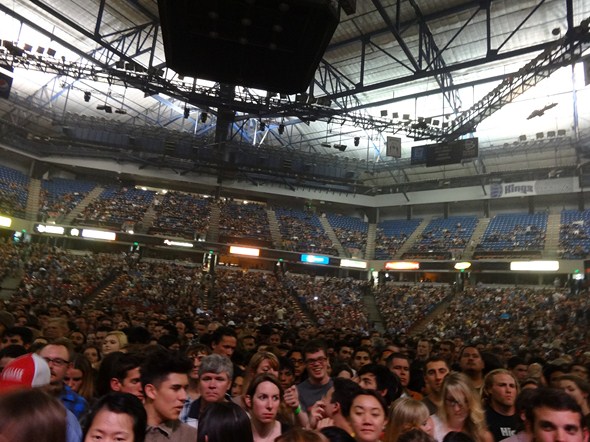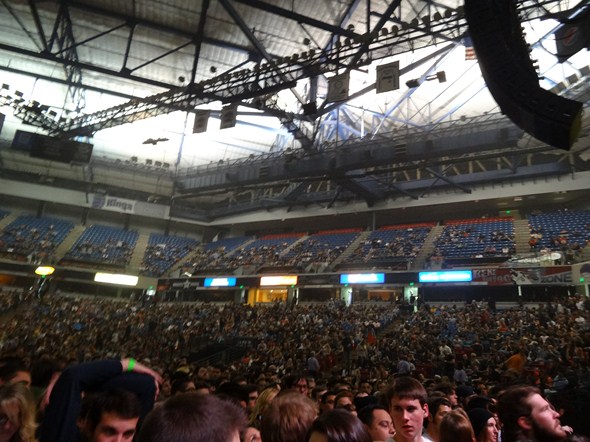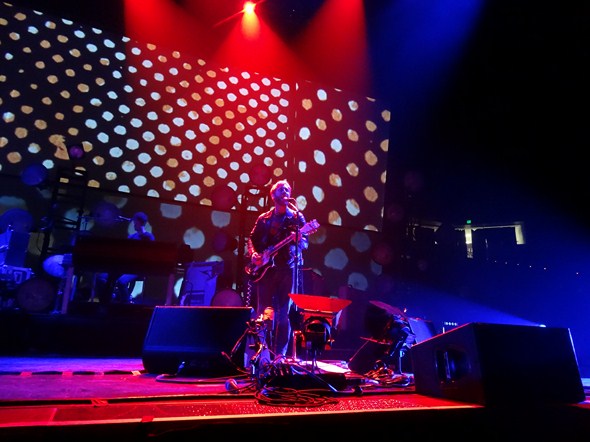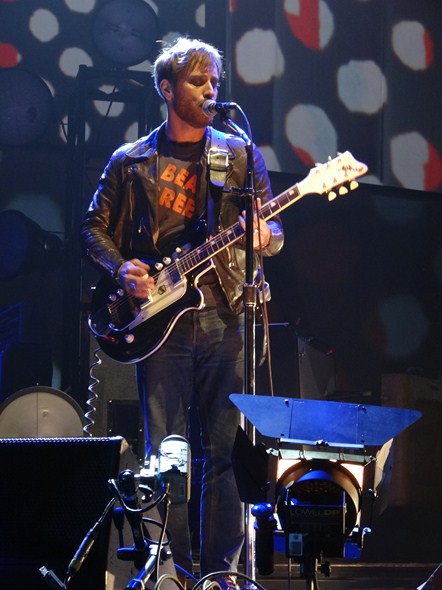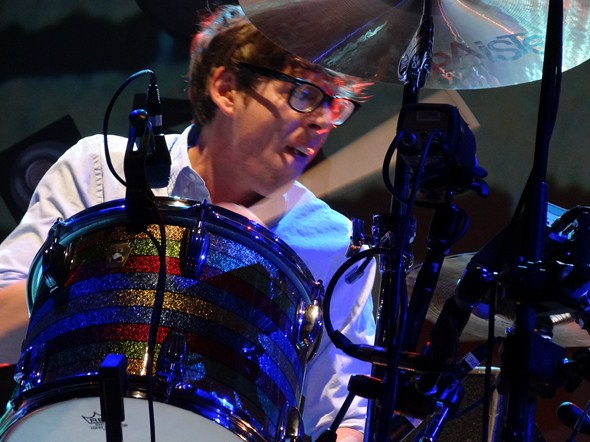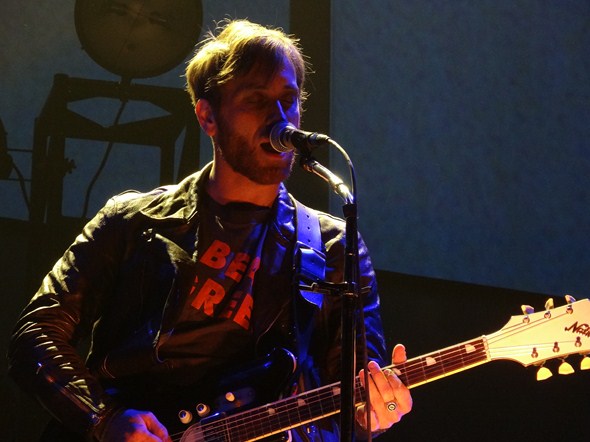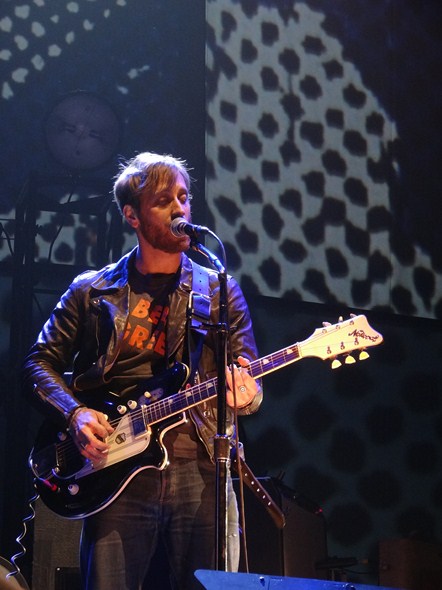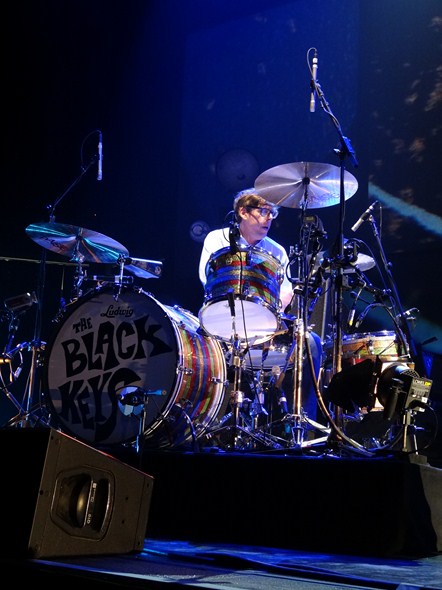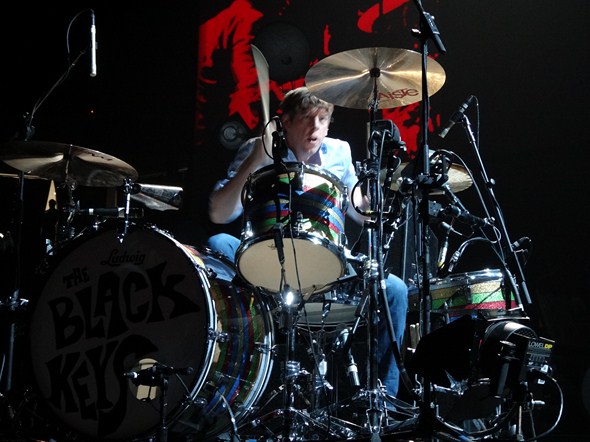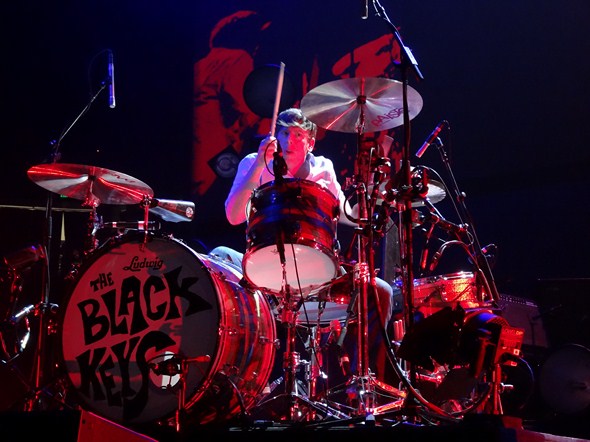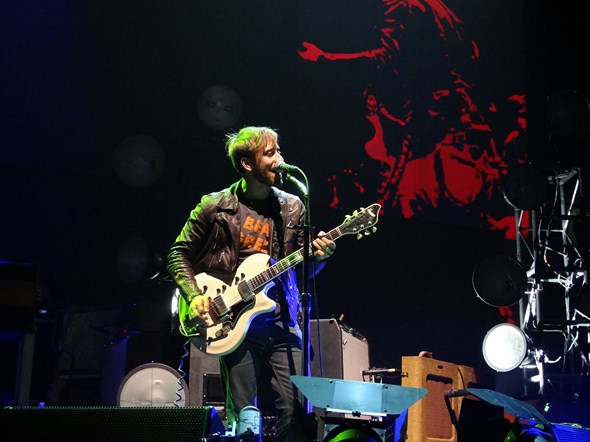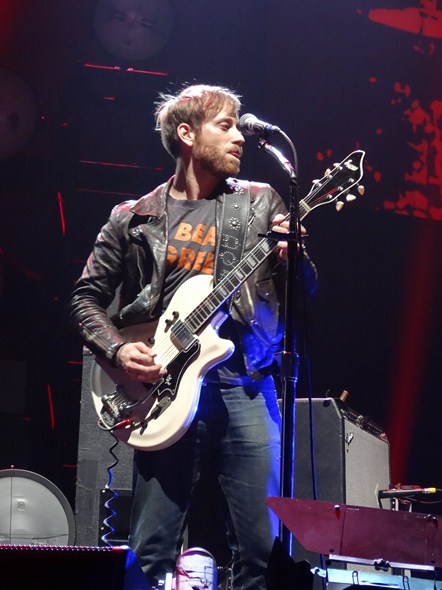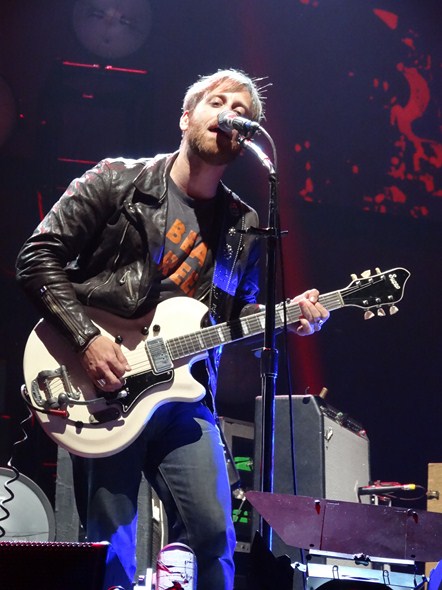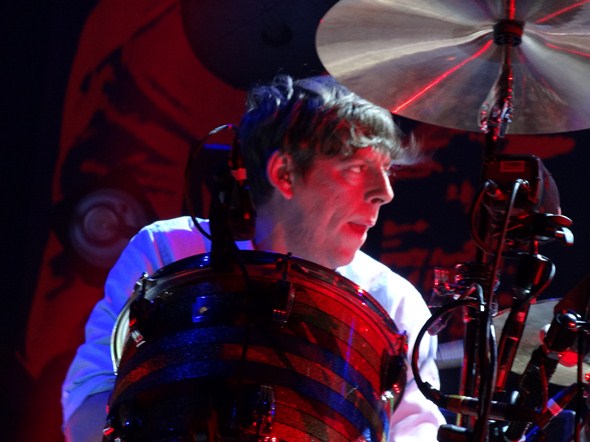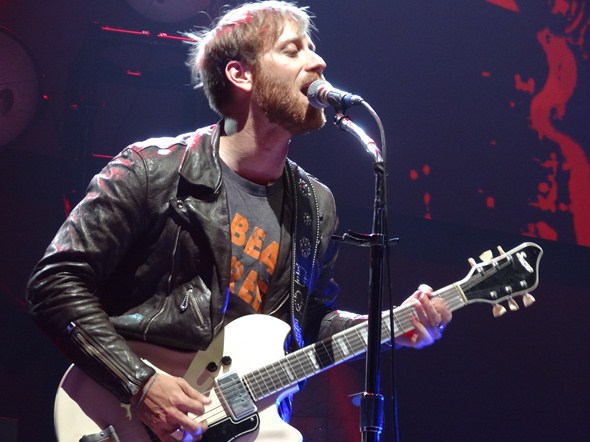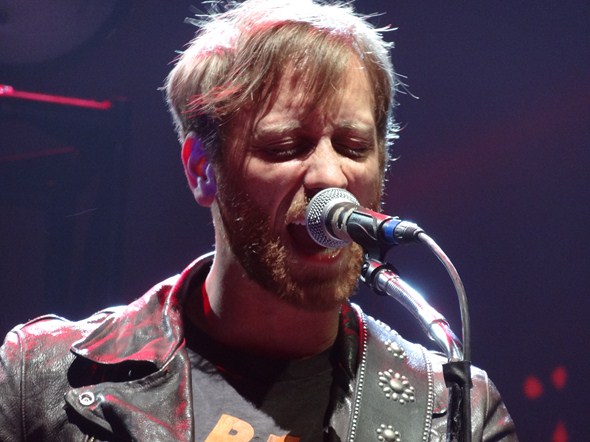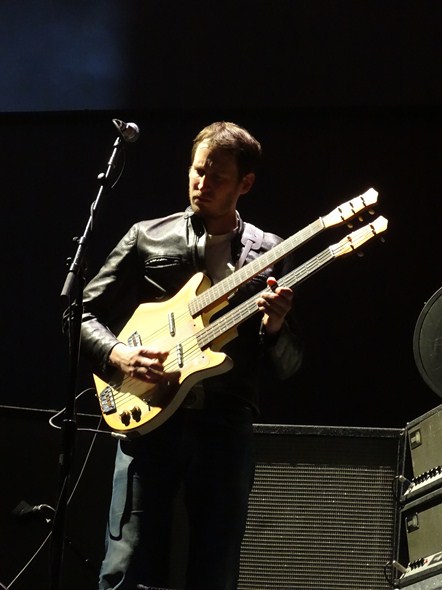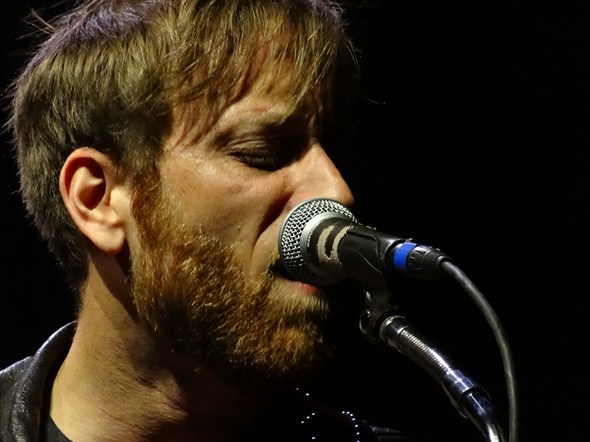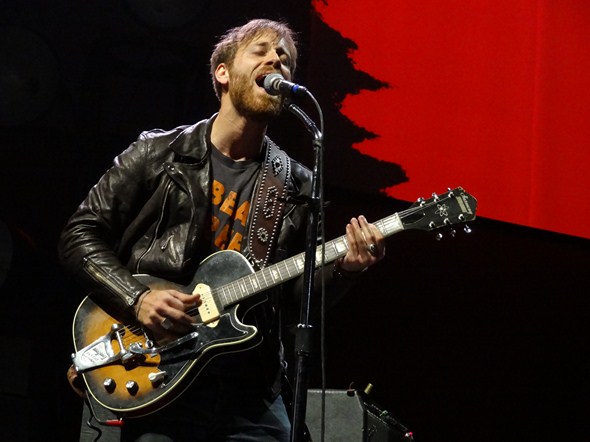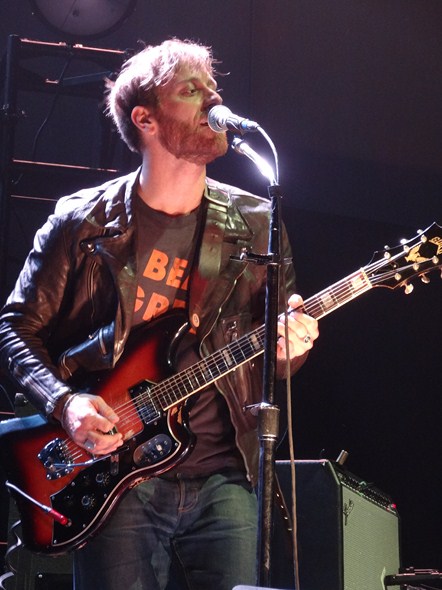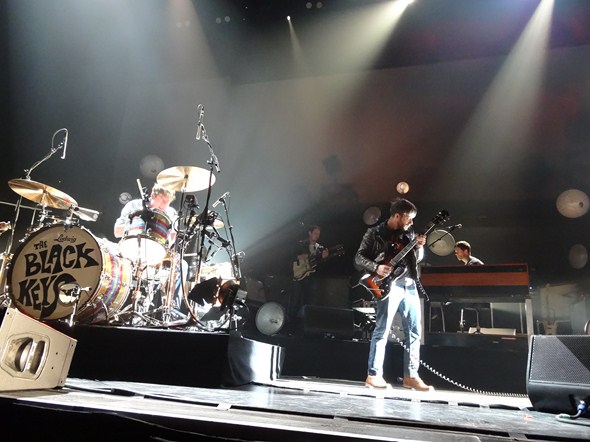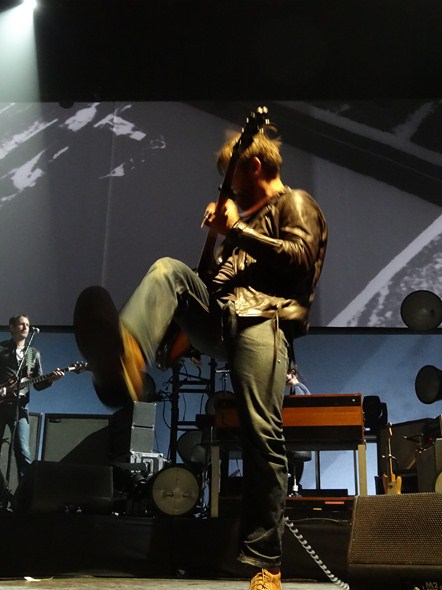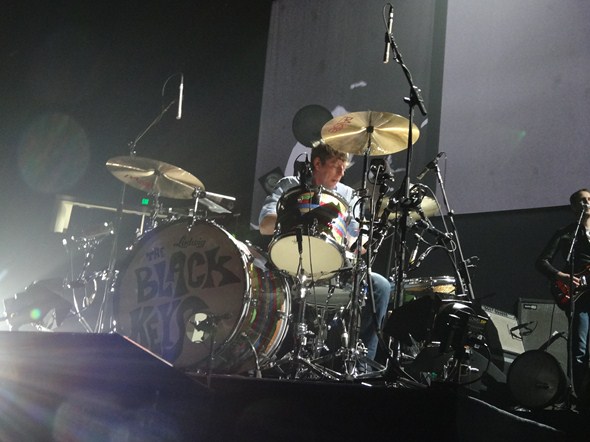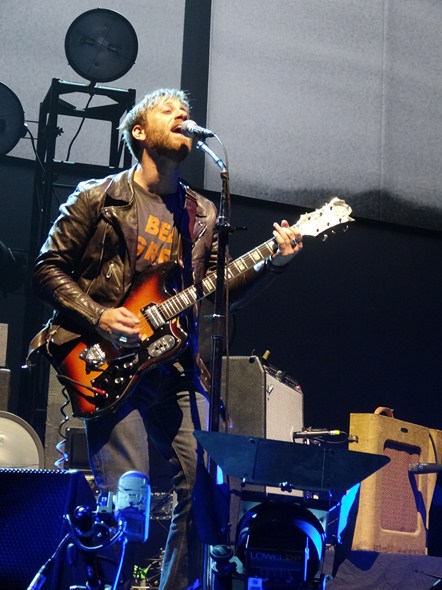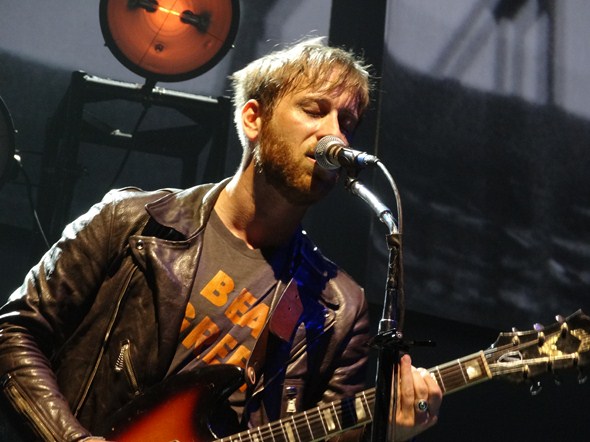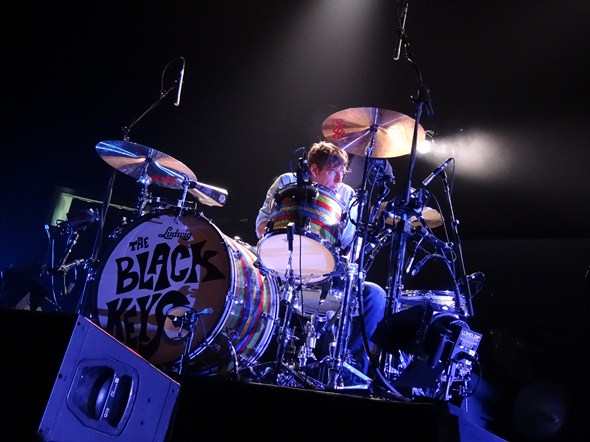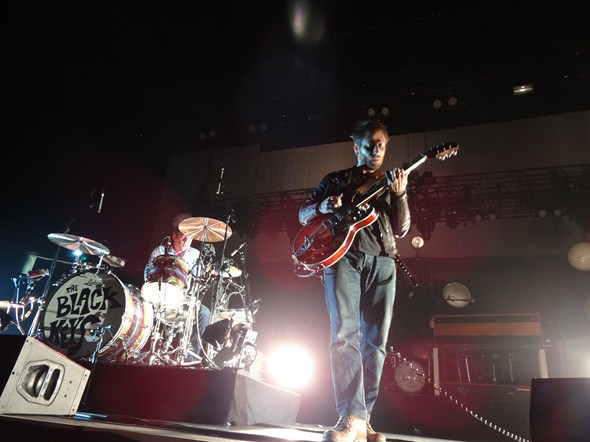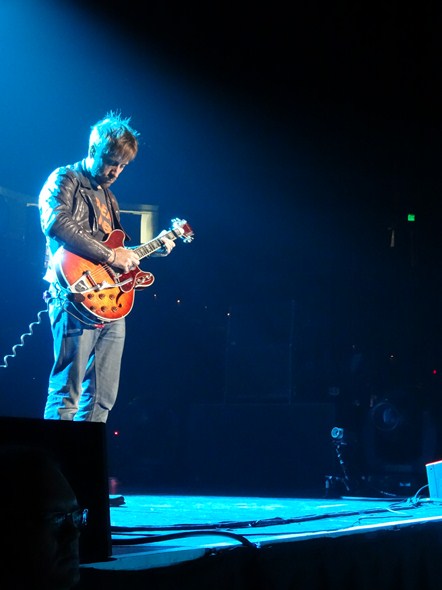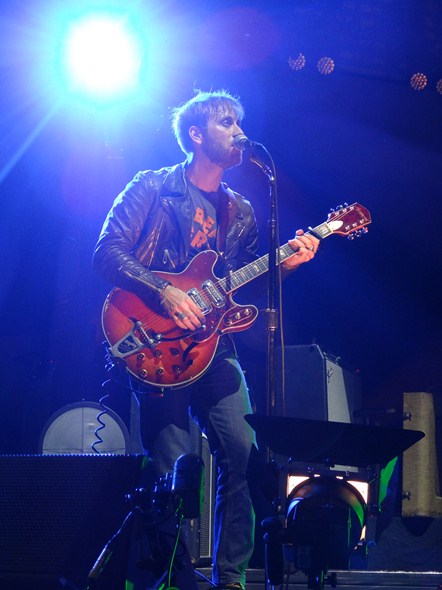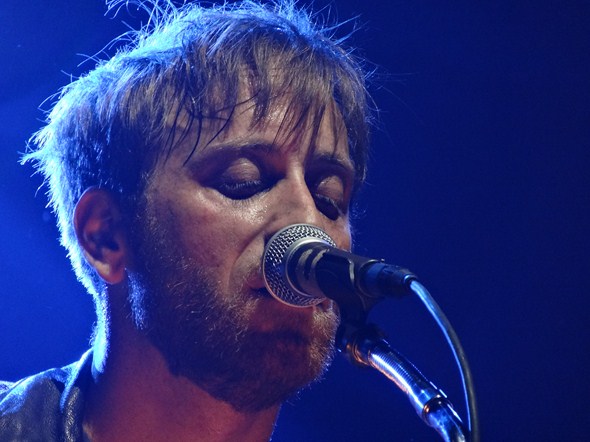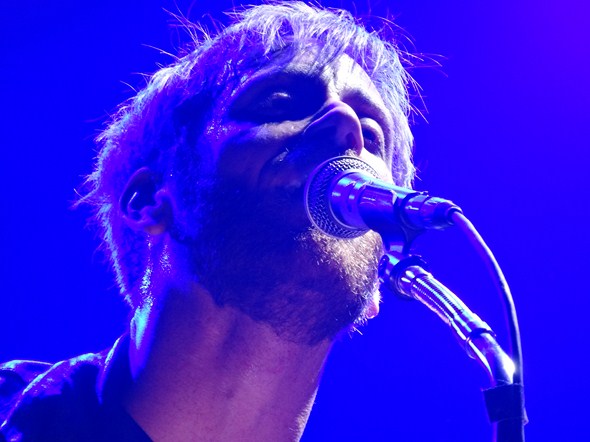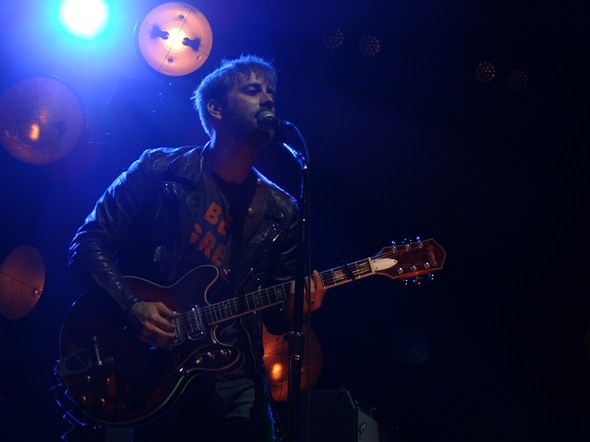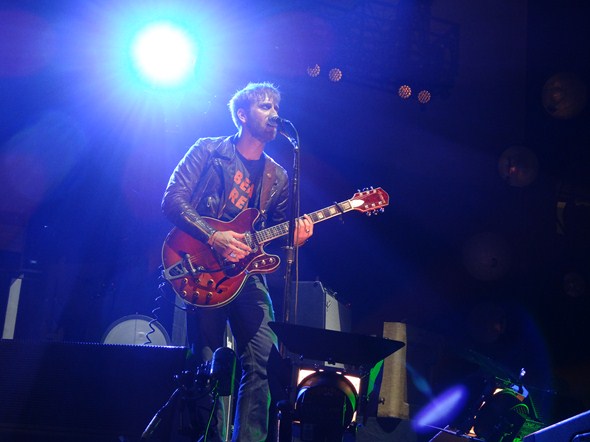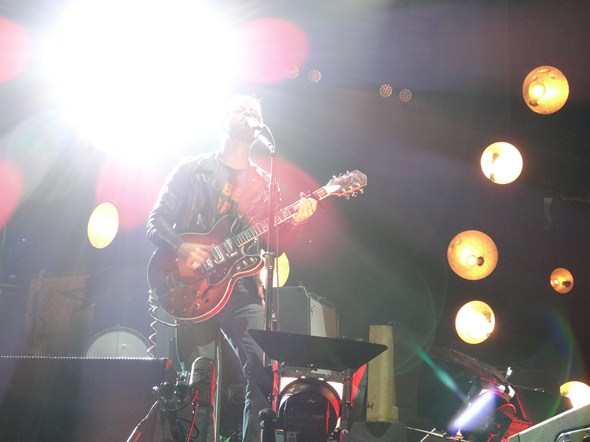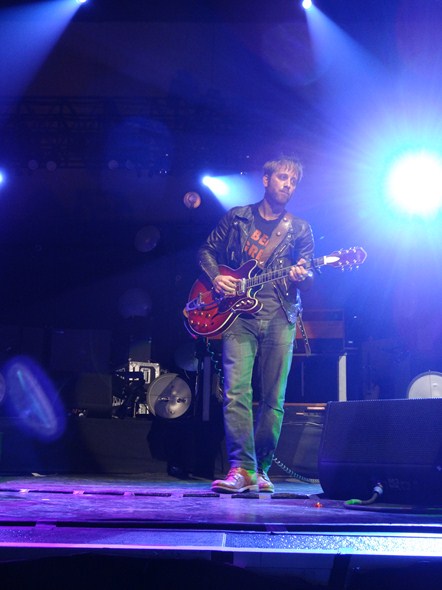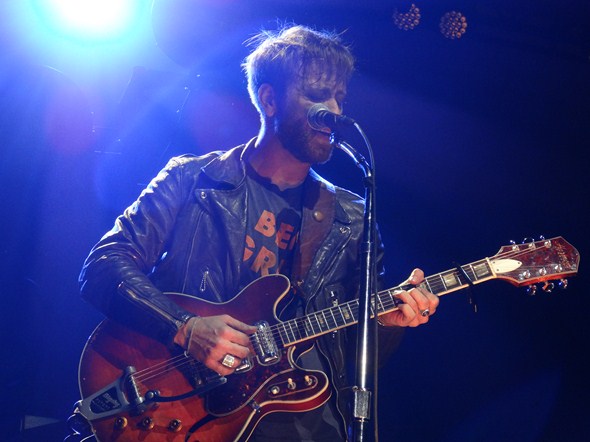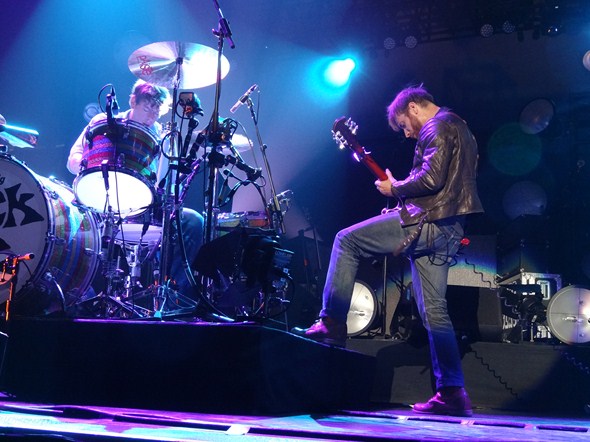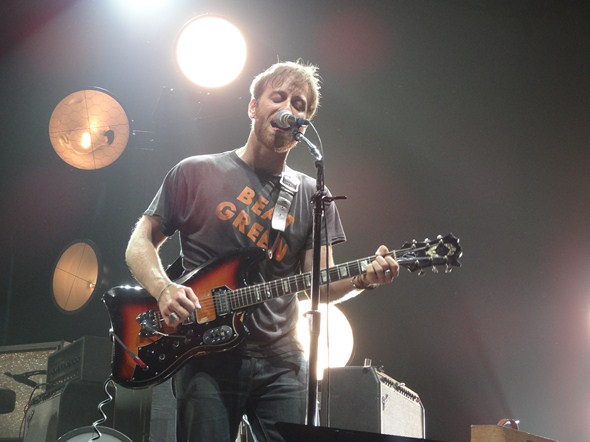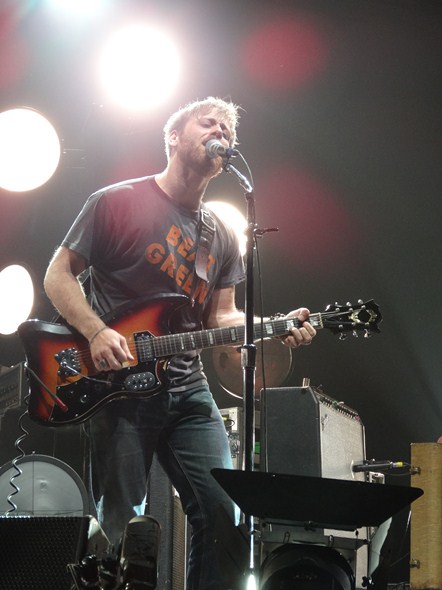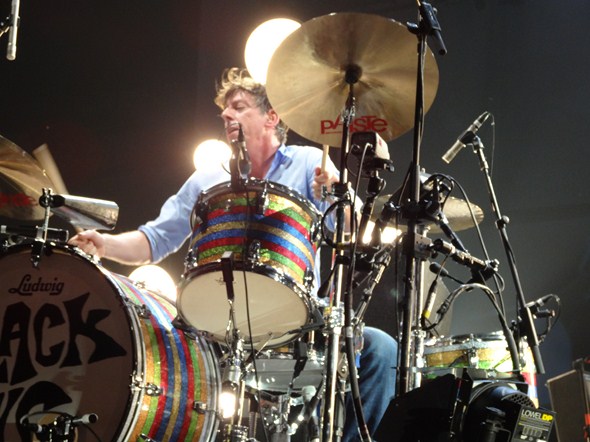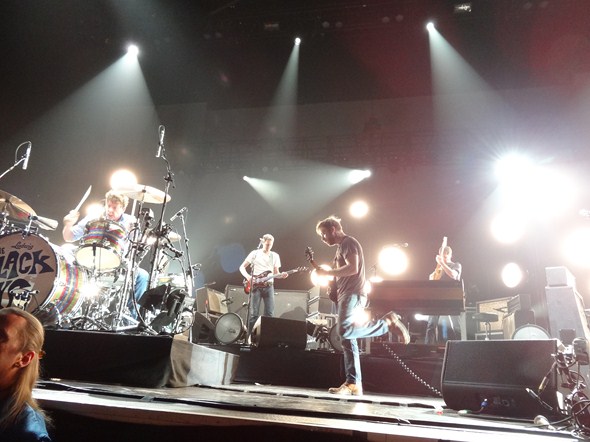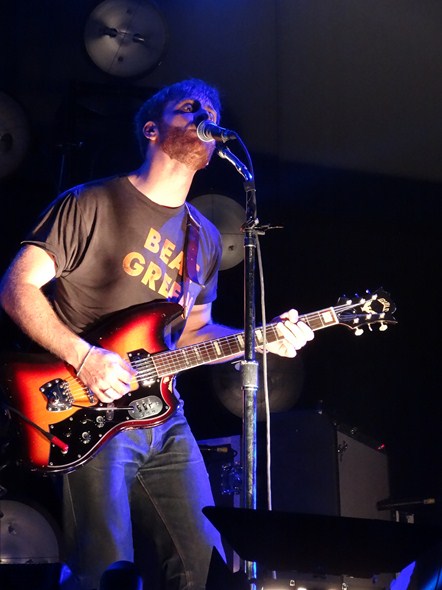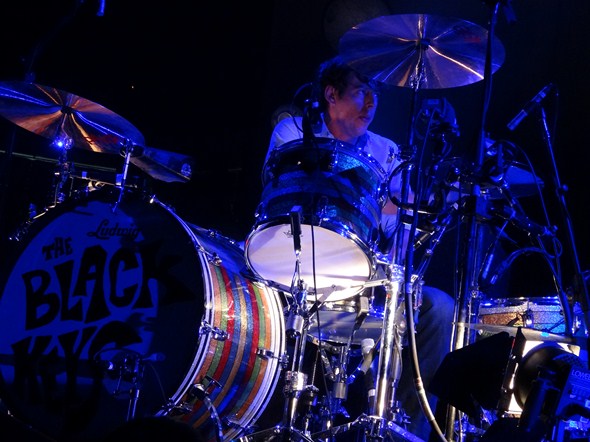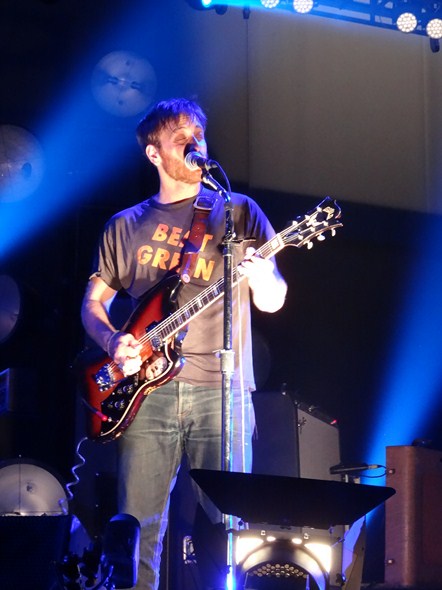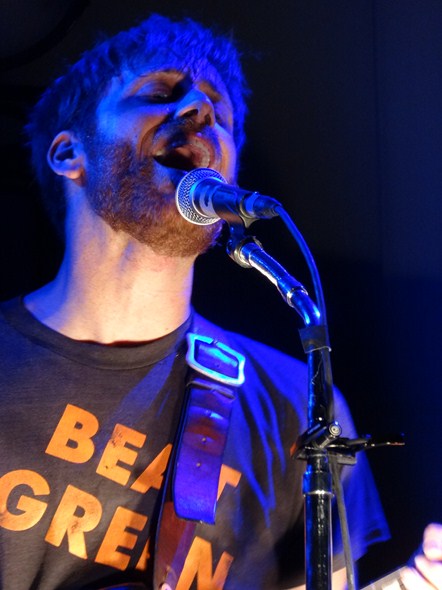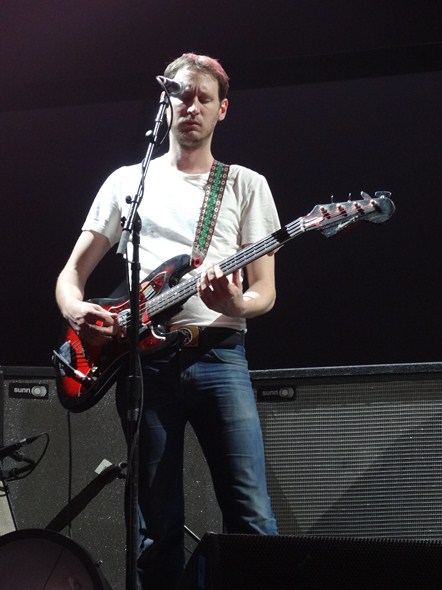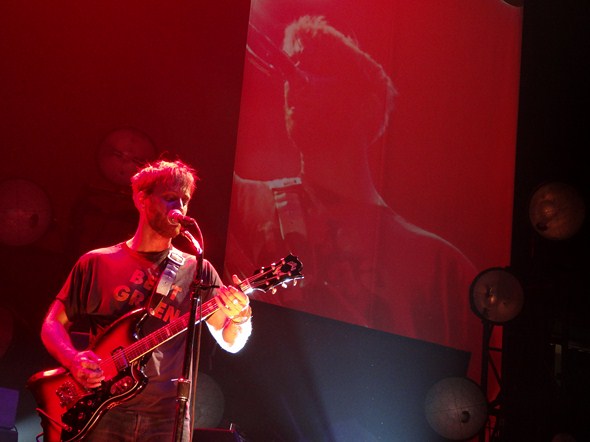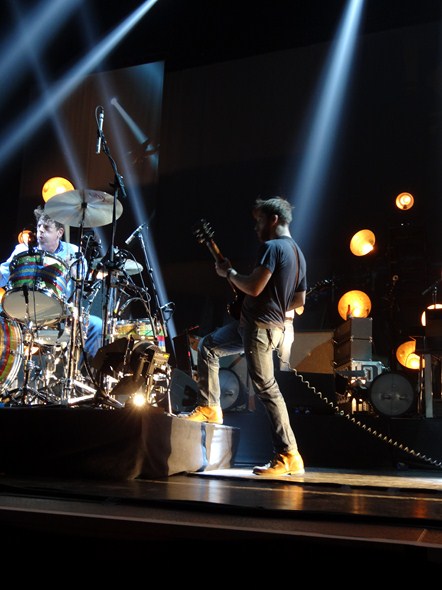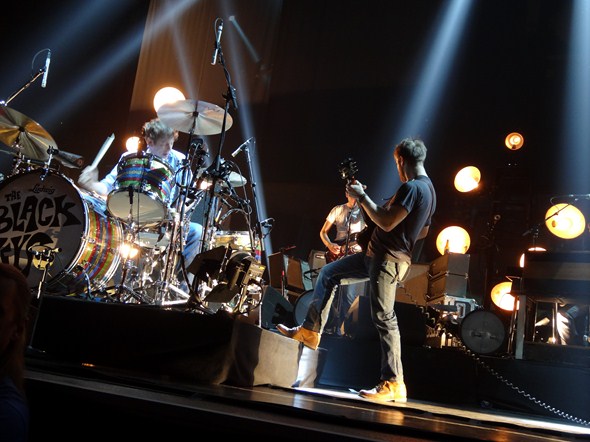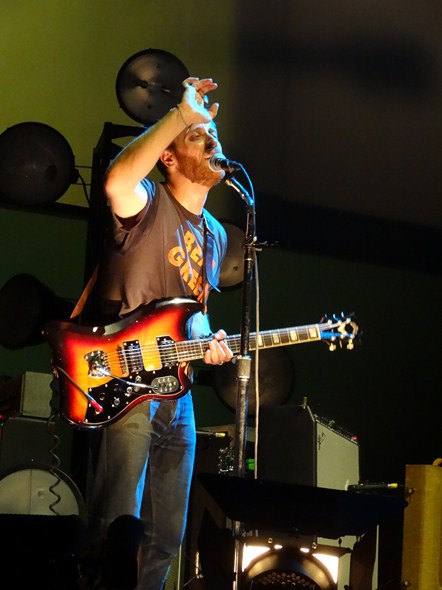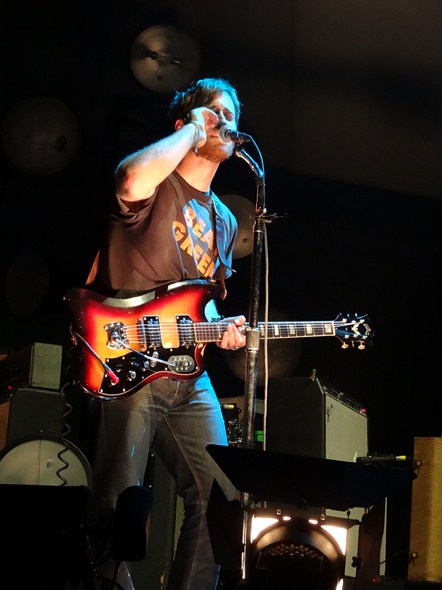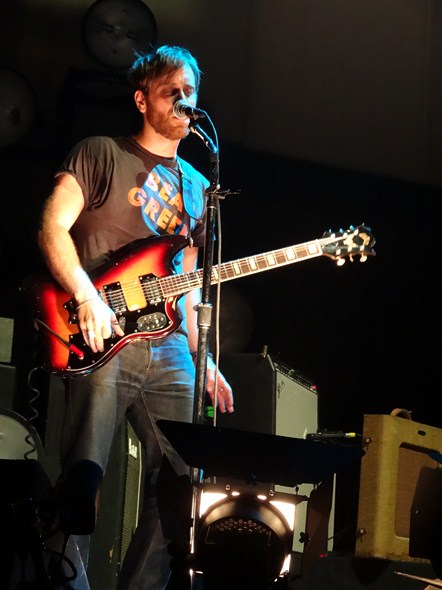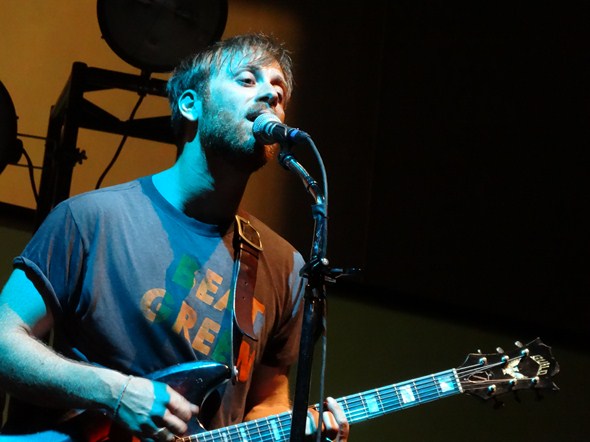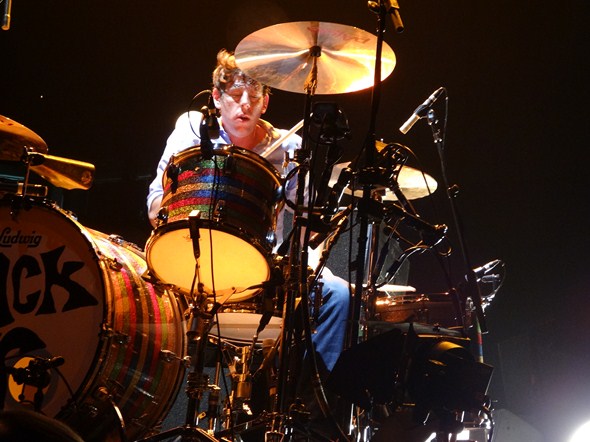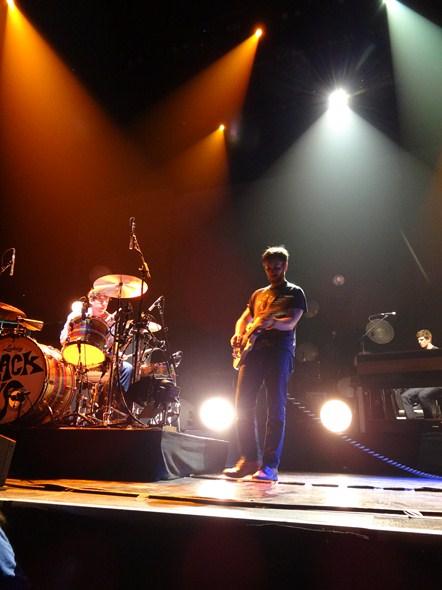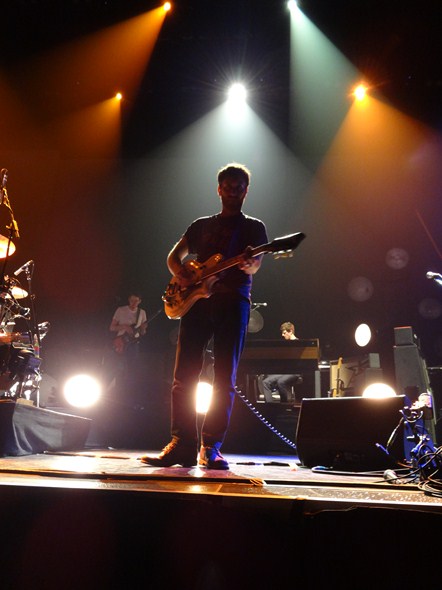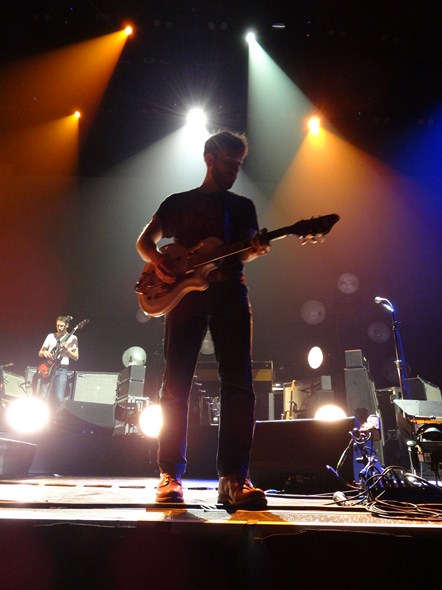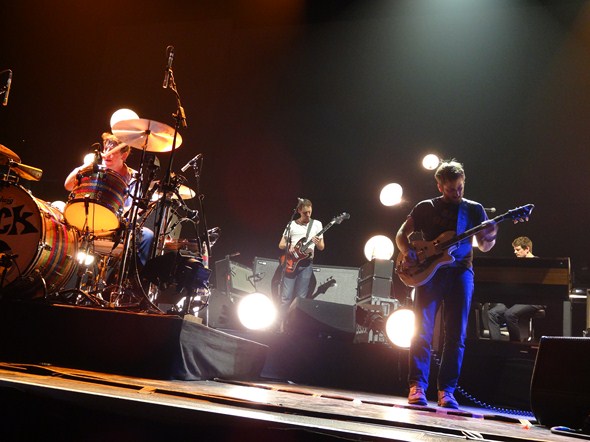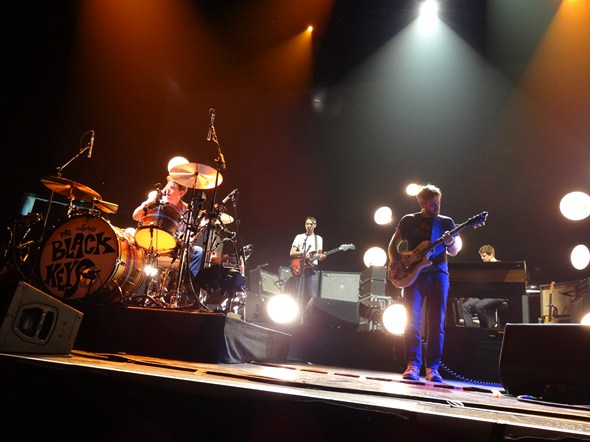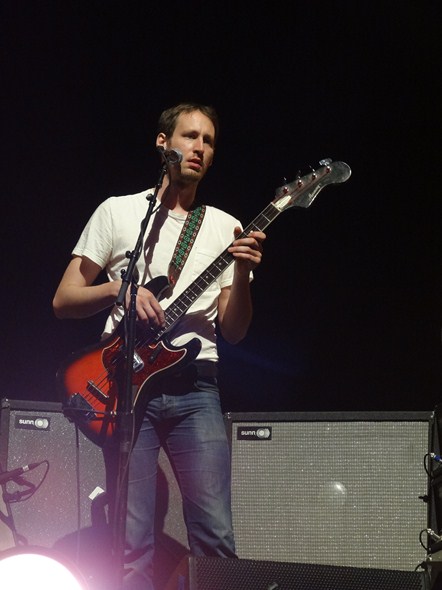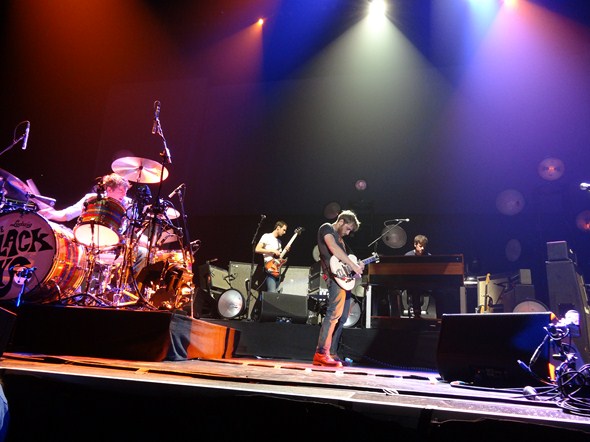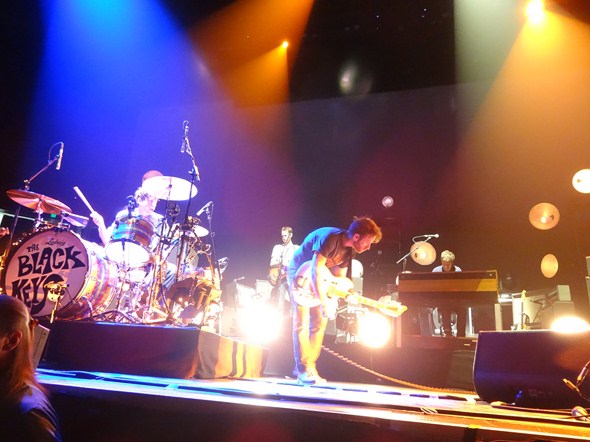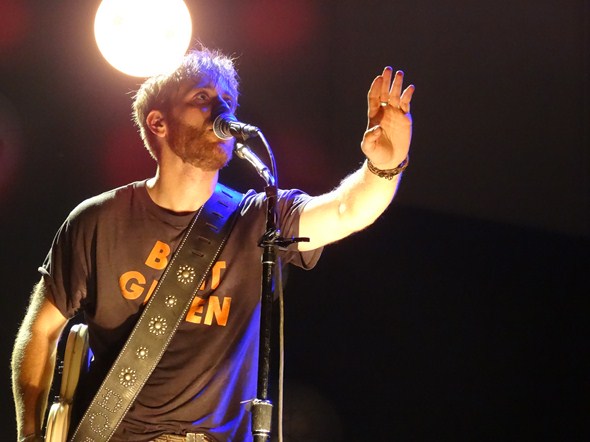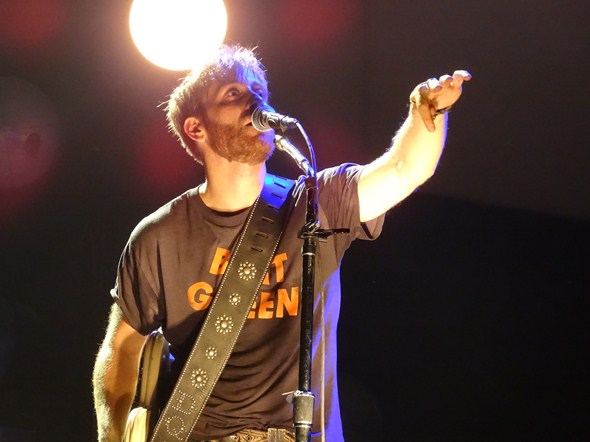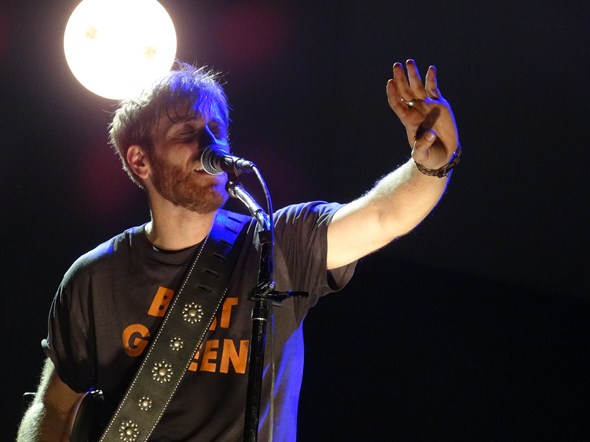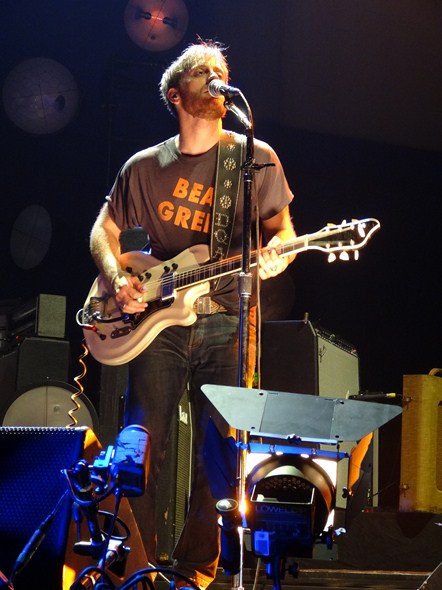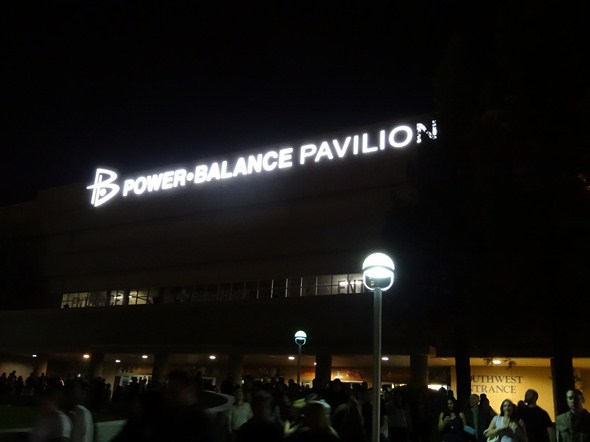 Jason DeBord