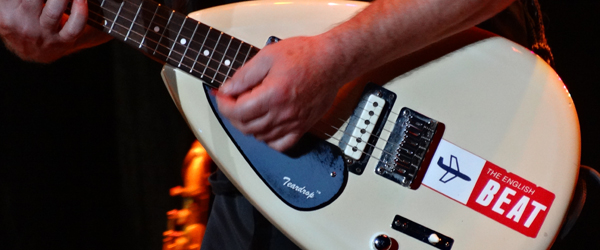 Thursday night was a special evening of music for fans of 80s music in Dixon, CA at the Dixon May Fair.  Featured in concert were two great bands, with The Romantics opening and The English Beat (or just The Beat in their home of the UK) headlining.  The 80s is my personal favorite era of music, particularly anything that fell into the broad categories of "Modern Rock" (later "Alternative") and it's various subgenres.  The performances did not disappoint, as each group played favorite, catchy tunes with a great crowd of real fans in attendance.  Fantastic show and awesome to see both bands on the same night, back to back.
Opening Act:
Who: The Romantics
Venue: Dixon May Fair
Where: Dixon, CA
When: May 10, 2012
Seating: Section D, Row 2, Seat 4 (second row center right)
Main Act:
Who: The English Beat
Venue: Dixon May Fair
Where: Dixon, CA
When: May 10, 2012
Seating: Section D, Row 2, Seat 4 (second row center right)
This was one of those unusual concerts in which you would expect, given the county fair style venue, that things would be a bit more lax in terms of photography and video and such, when in fact the opposite was true with this event.  As such, I have far fewer photos than is the norm for my reviews, particularly with regards to The English Beat.  There seemed to be no consistency with staff for the venue, as I saw an event staff person tell a woman who was taking photos of The Romantics with her cell phone to stop, and minutes later the same person allowed someone to come up to the fence in front of the stage and take photos with a digital camera.  Go figure.  Anyway, this is offered in preface as explanation, as I would have loved to have shared more photos and video.  My own personal opinion, people sharing images and such from concerts only serves to benefit the artists, as it excited other people and fans about their music and live performances, and drives concert attendance.  Particularly in this age of the Internet, photo and video sharing sites, and social media (a la Twitter and Facebook).
In any event, the outdoor show was set-up with designated seating up front, based on your tickets, and a general admission section and bleachers in the back.  There was a huge space between the front row of the seated section and a fence in front of the stage, then more space between the fence and stage, and the stage was very tall; there were also a lot of Event Staff/security, and none of this really, in my opinion suited the venue, atmosphere, and attendees, nor the artists.  Both bands were very friendly, chatting, and engaging with their fans in the audience.  There was a gentleman at the end of the second row where I was sitting who was frustrated with what came across as a bit too much restriction with the security and being able to approach the space between the front row and the fence in front of the stage, and finally part way through The English Beat's "Sooner or Later", he decided to just go for it and went front center just below Dave Wakeling on the fenceline (see my video below, at about 4:10), and dozens of people immediately followed behind him dancing, and finally the staffers gave up and let everyone enjoy themselves up front, if they wished to do so.
Not trying to be nitpicky, but sometimes there is room for improvement in managing these kinds of events.
Again, in overview, it was an awesome night with fantastic performances by two classic 80s era bands (though both predate the 80s a bit).  More on each band below.
The Romantics
First off, there is an excellent biography about The Romantics on their own website – worth checking out here.
One unfamiliar with their origins, listening to them, might mistake them for a British band, based on the style of their music, but they are actually from Detroit, Michigan.  The formed on Valentine's Day in 1977, and have obvious influences (not just in sound but, at the time and even now, in dress and style) from the 60's British Invasion was well as punk.
Current members of the band include:
Wally Palmar (front man, singer, guitar, harmonica)
Mike Skill (bass, vocals)
Coz Canler (lead guitar, vocals)
Brad Elvis (drums, percussion)
"What I Like About You" was there first big hit was off their debut self-titled album.  Their most successful album, In Heat, was released in 1983, which included "Talking In Your Sleep".
As noted, I am a huge fan of 80s music, particularly modern rock/new wave music, and "Talking In Your Sleep", for me, is such a classic song, with an awesome hooky guitar riff that just screams early 80s for me.  It is the only song I managed to videotape during their opening set, which is embedded below.
'Talking In Your Sleep':
Below are some of the photos I took during their performance: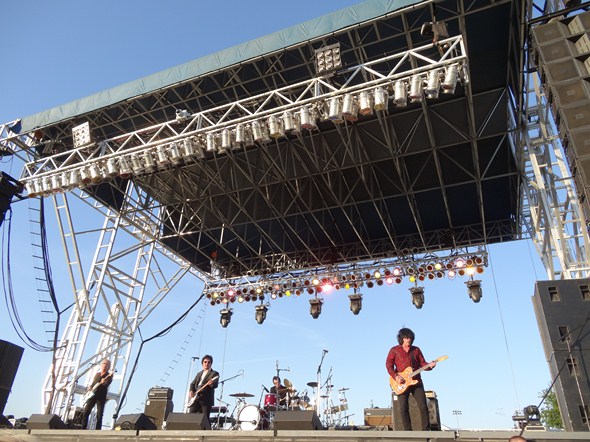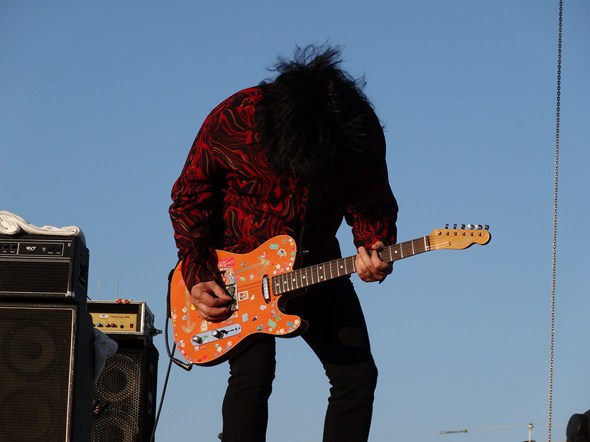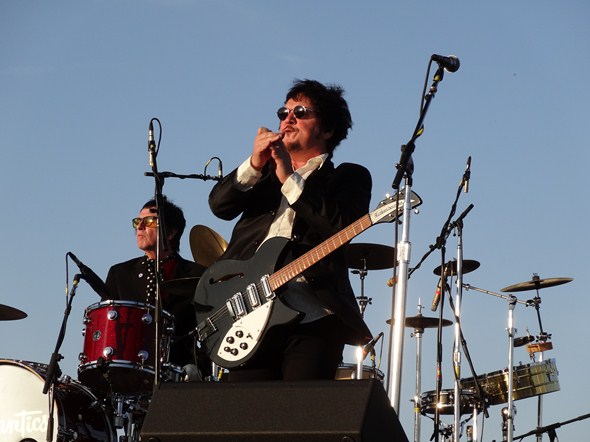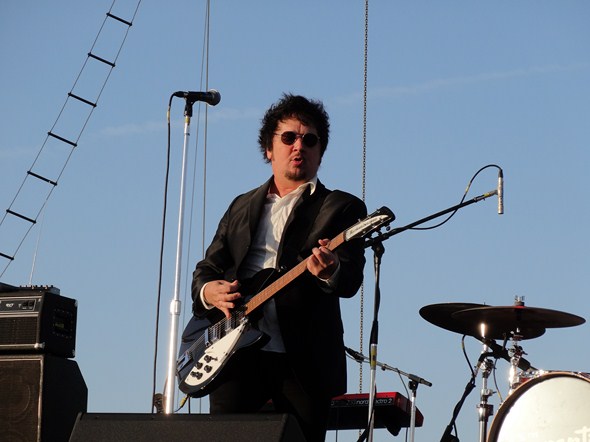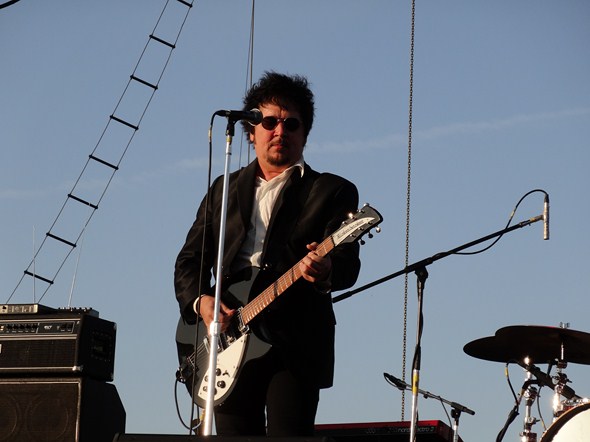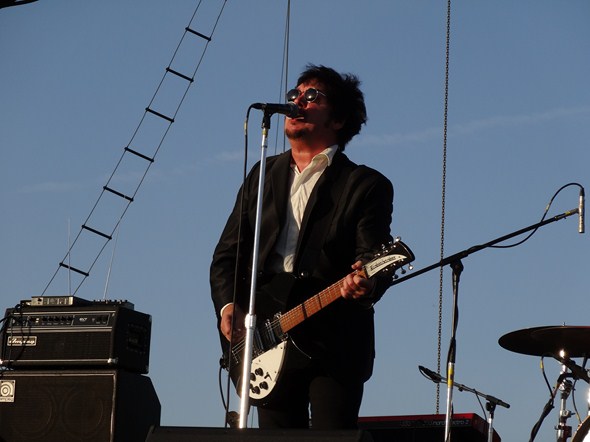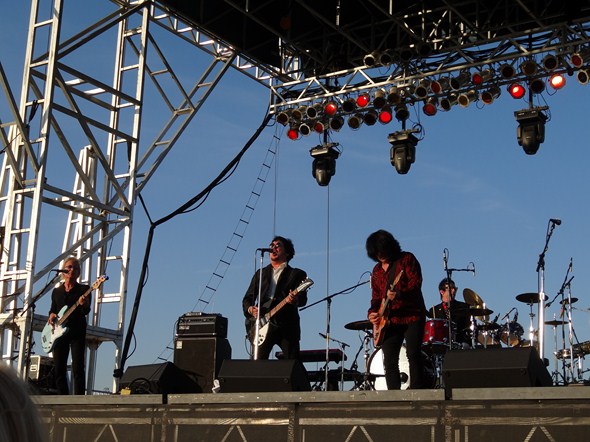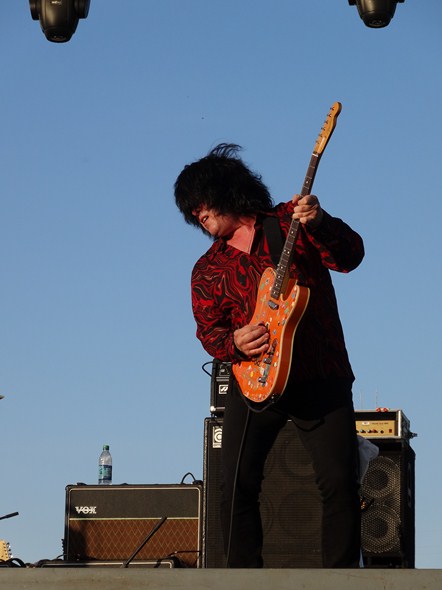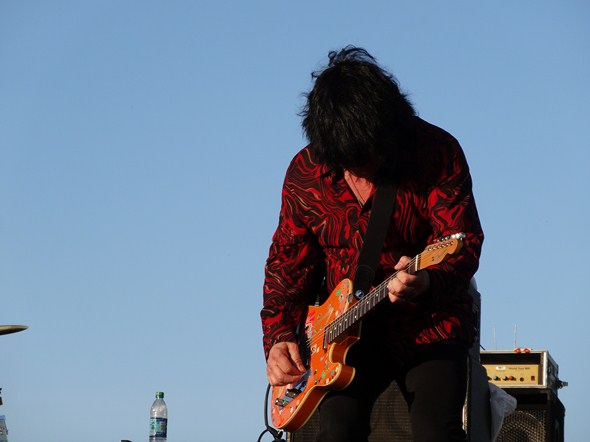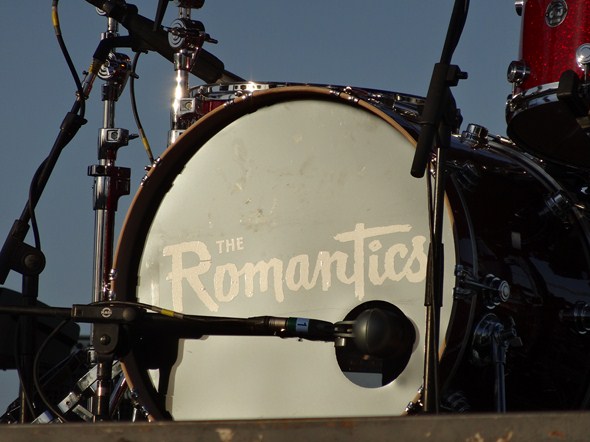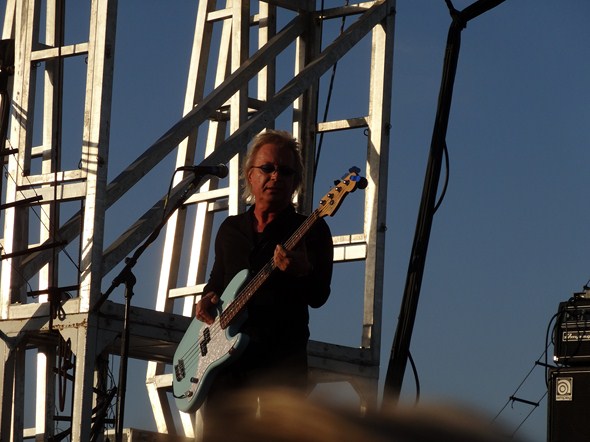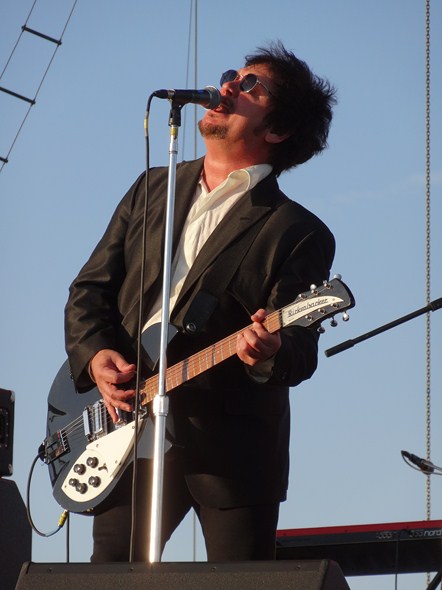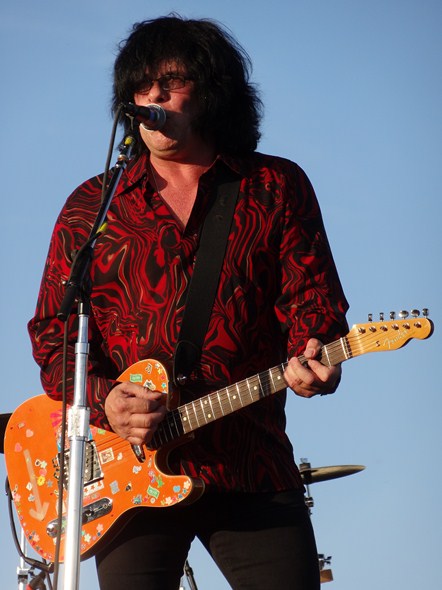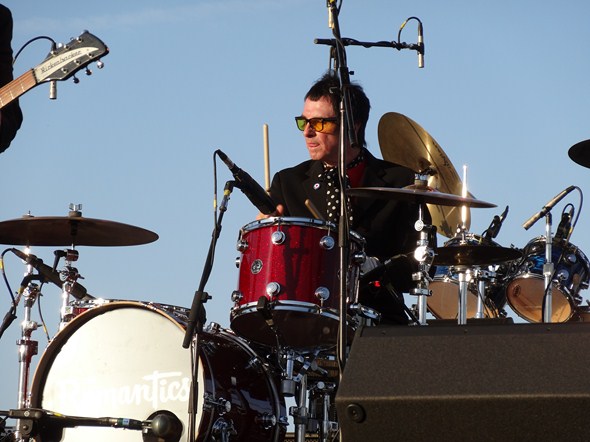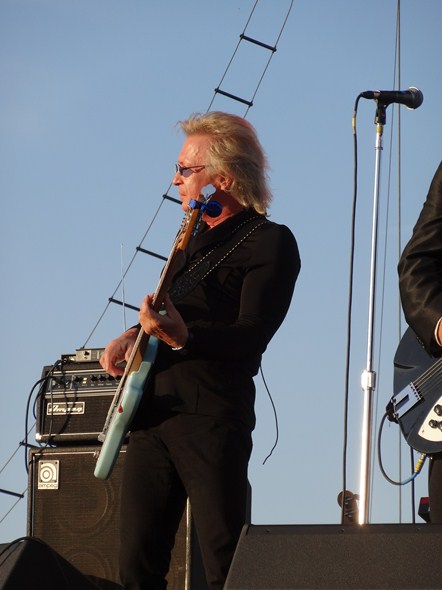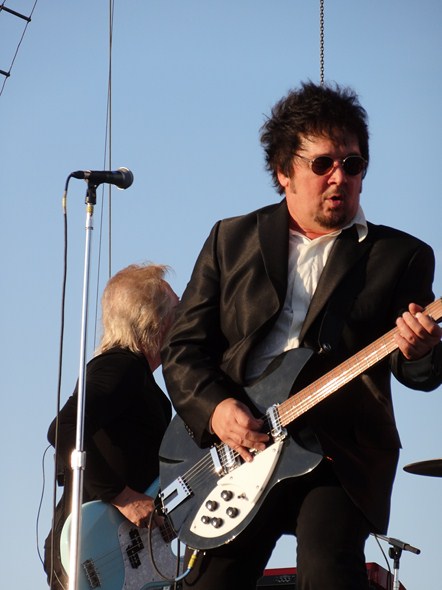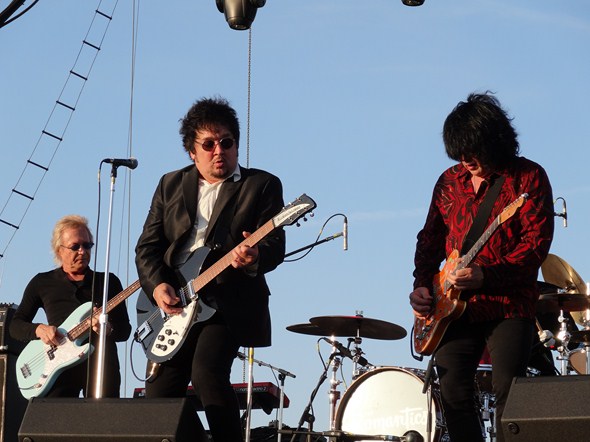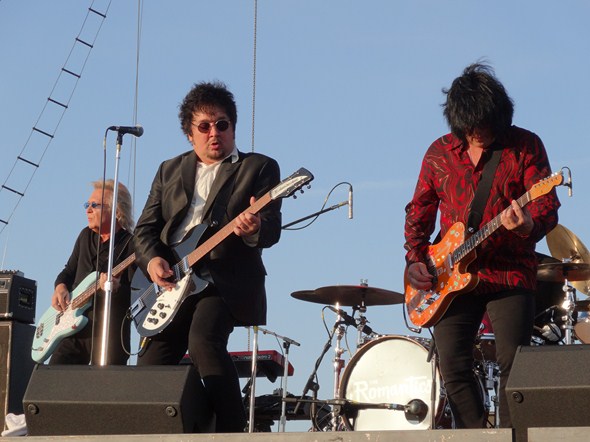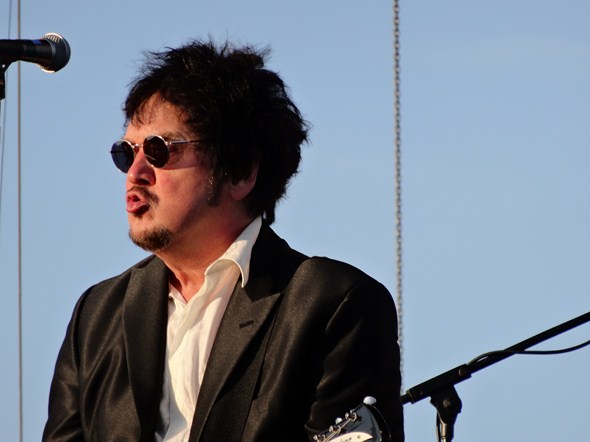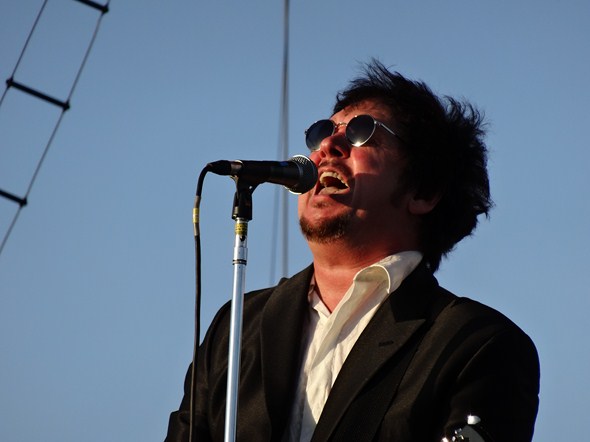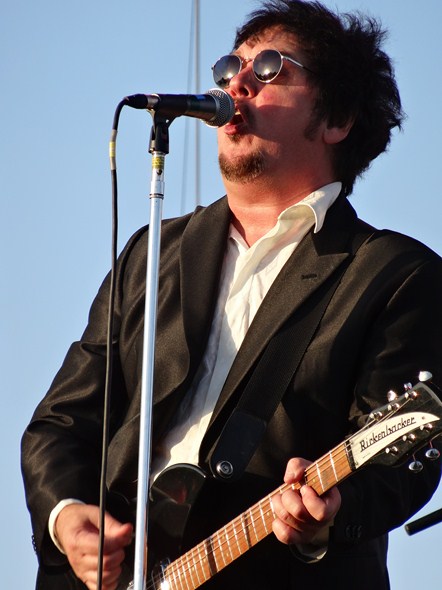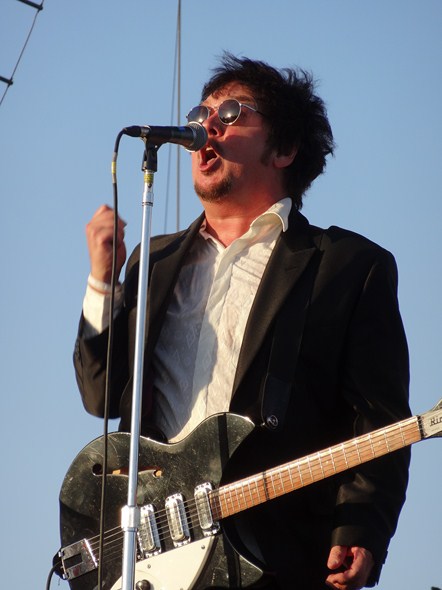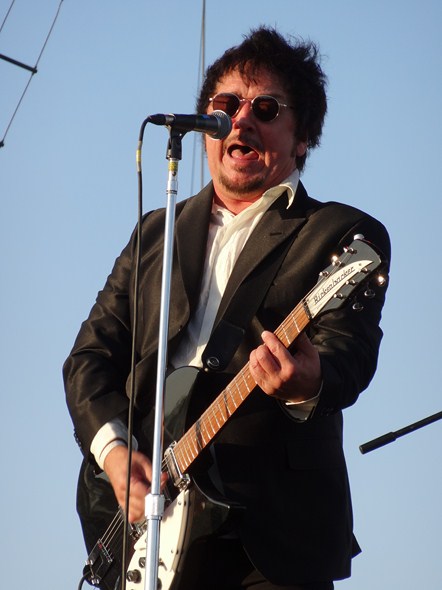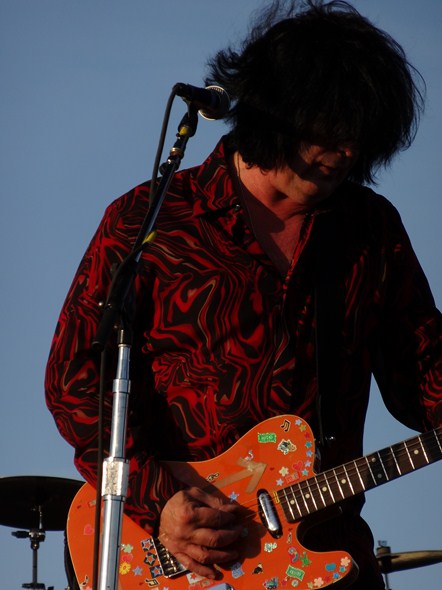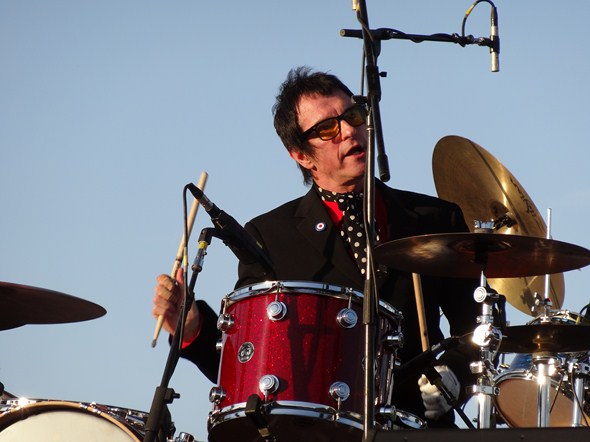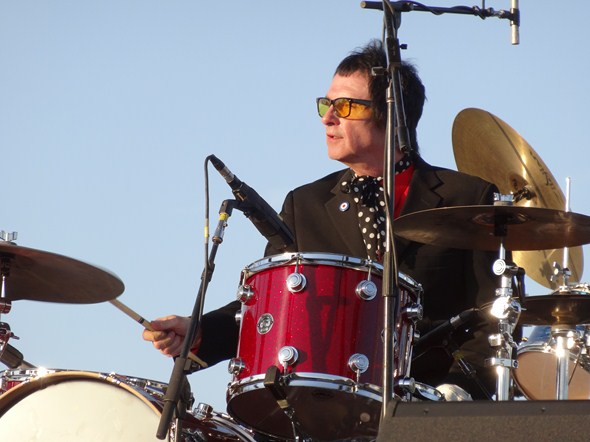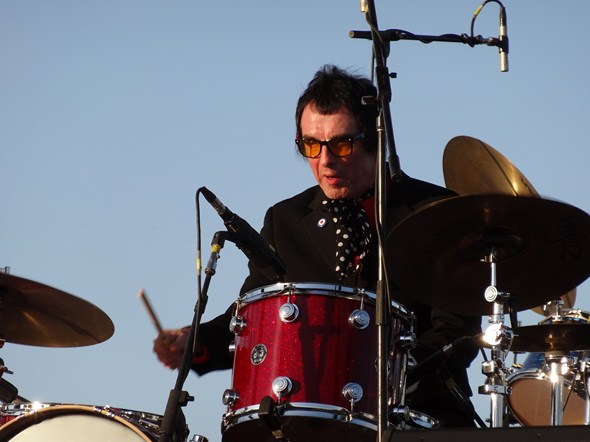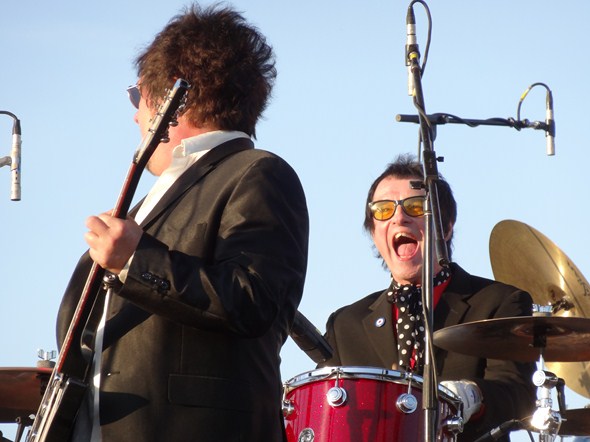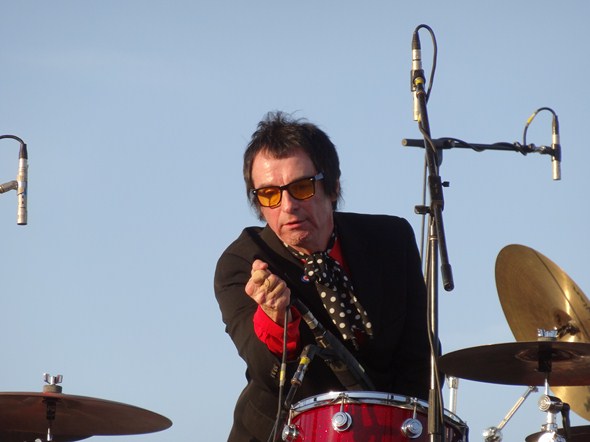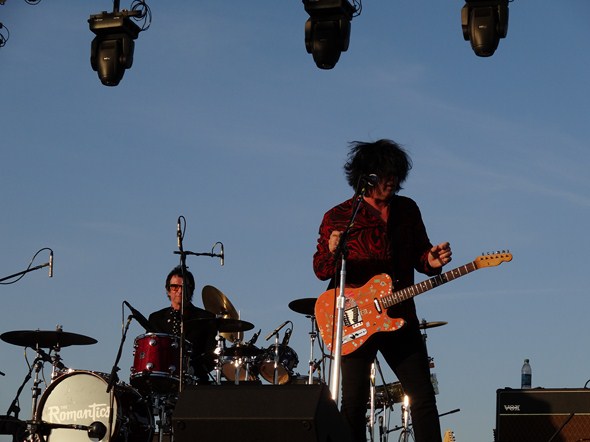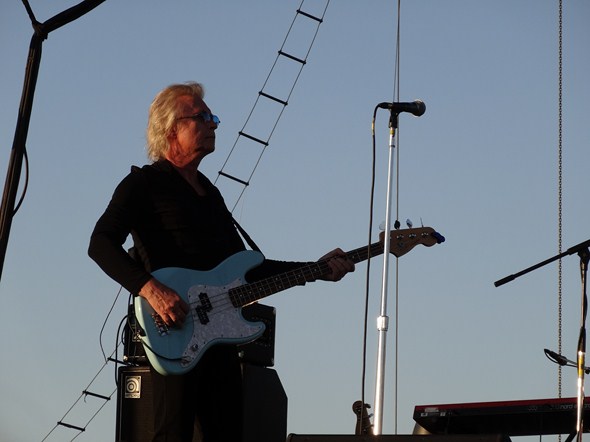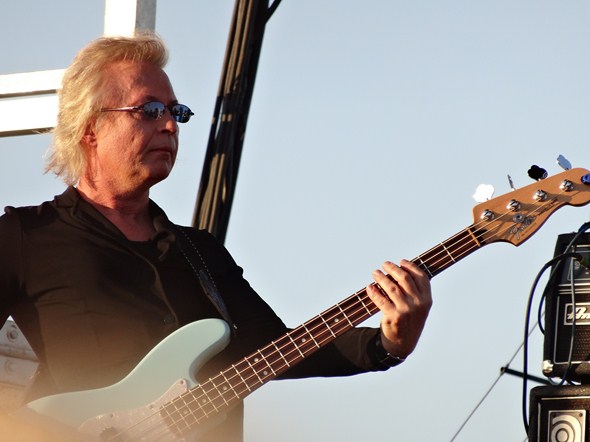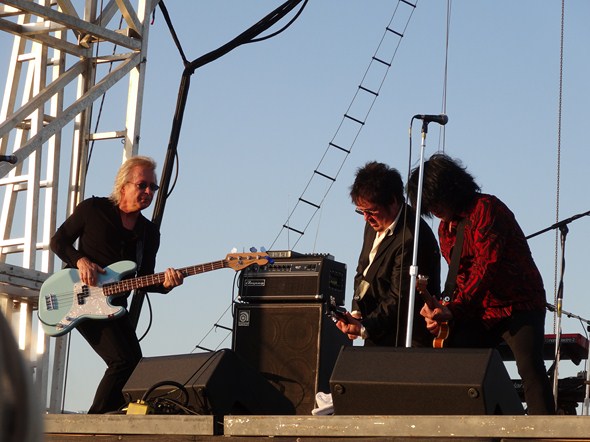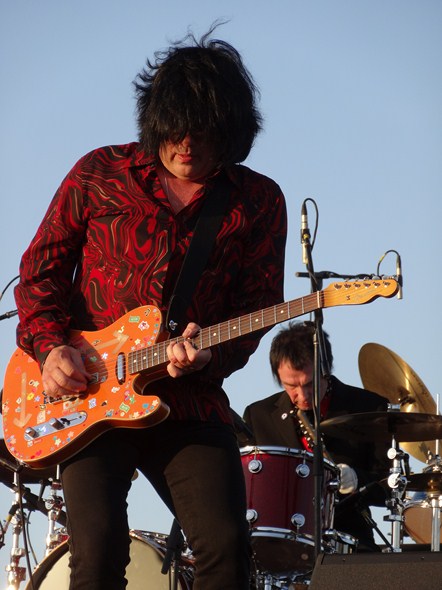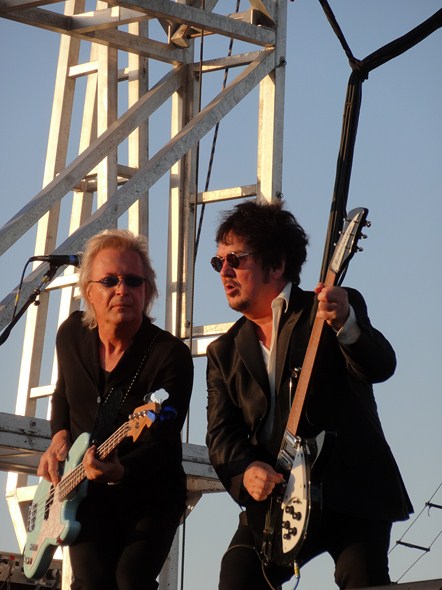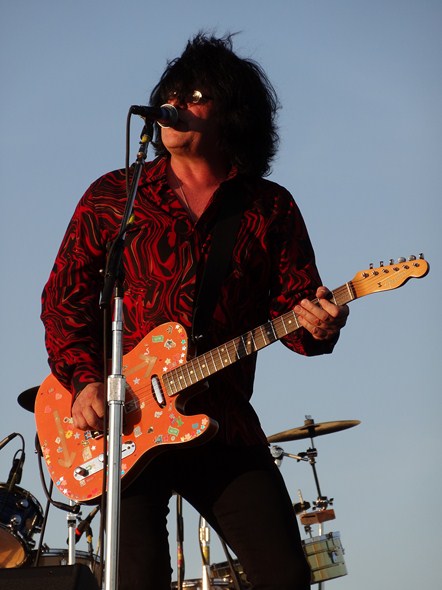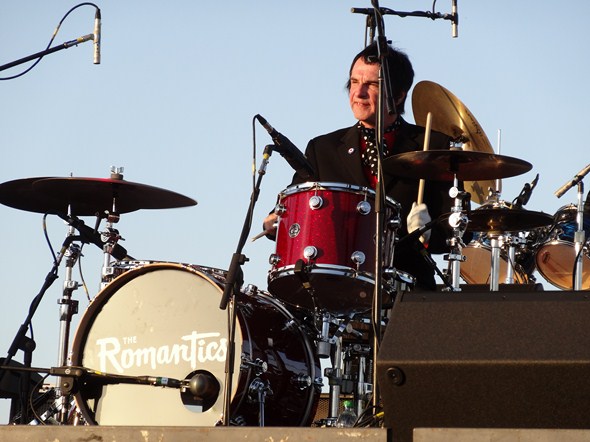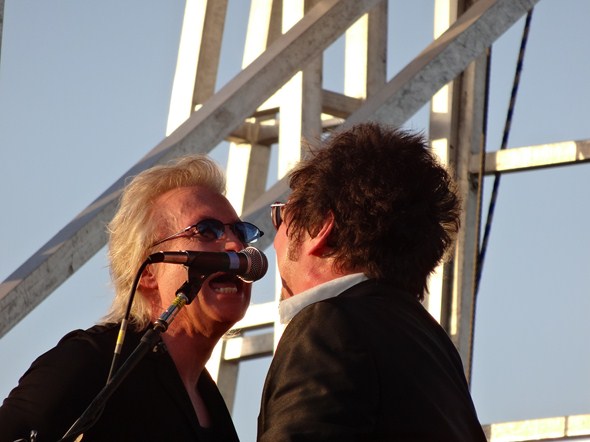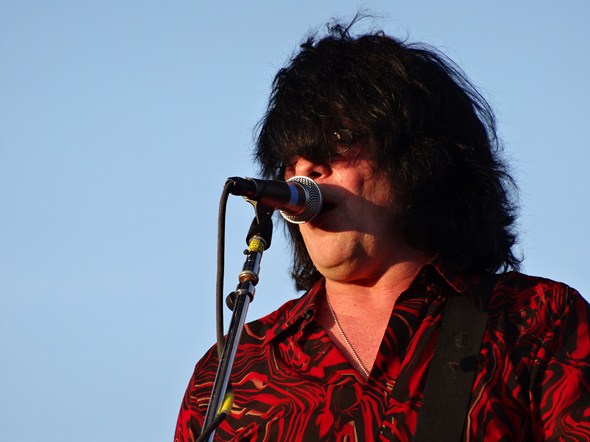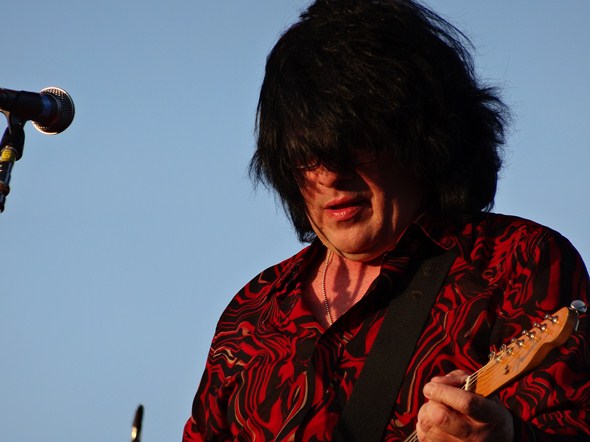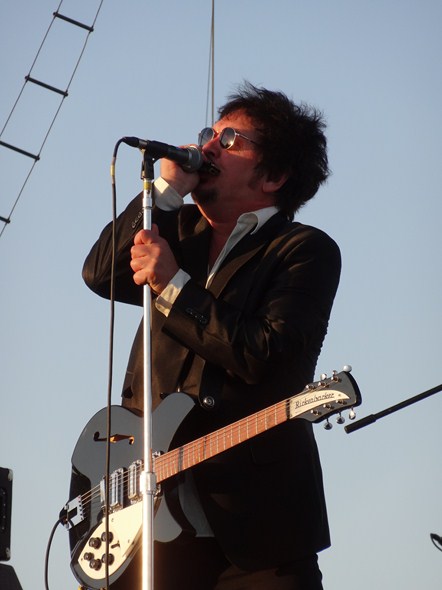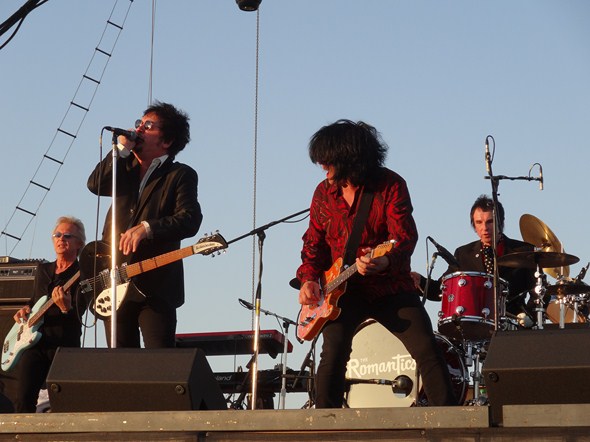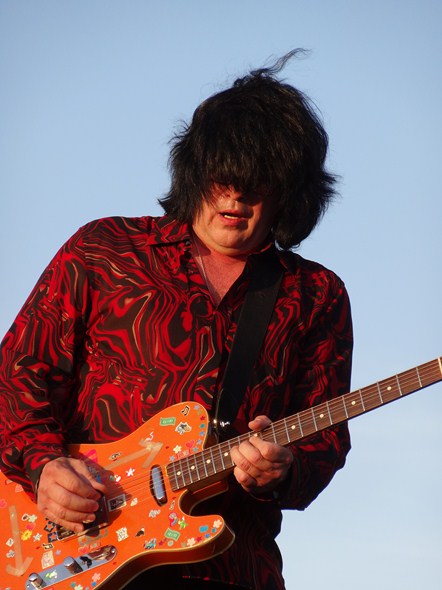 The English Beat (simply 'The Beat' in the UK)
As a funny aside, this was the third time I've purchased tickets to see The English Beat in concert over the years, but marks the first time I've actually made it to the show.  Unavoidable and unexpected conflicts have always arisen in the past, so I'm happy to have finally broken my English Beat curse.
While I would have to admit I am a mere casual fan of The Romantics (though respect them greatly, just wasn't an ardent fan growing up), I can say I've been a huge fan of The English Beat since childhood, and of course the related work by General Public and Ranking Roger.
I would also recommend checking out Dave Wakeling's biography on his own website, which can be found here…  Excerpt:
Hailing from working-class Birmingham, England, Dave and The English Beat entered the music scene in the 1979. When The English Beat rushed on to the music scene in 1979, it was a time of social, political and musical upheaval. Into this storm came they came, trying to calm the waters with their simple message of love and unity set to a great dance Beat.

The six member band consisted of singer/songwriter Dave Wakeling (vocals & guitar), Andy Cox (guitar), David Steele (bass), Everett Morton (drums), Saxa (saxophone) and Ranking Roger (toasting). The band managed to fuse all of their respective musical influences – soul, reggae, pop and punk – into a unique sound that was highly danceable. Along with contemporaries such as The Specials, The Selecter and Madness, The English Beat became one of the most popular and influential bands of the British Ska movement.
The English Beat broke up, and Dave Wakeling then formed General Public, which is further described in his own bio:
It was at this point that Dave Wakeling and Ranking Roger recruited Stoker (drums) and Mickey Billingham (keyboards) of Dexy's Midnight Runners, Horace Panter (bass) of The Specials, and former Clash guitarist Mick Jones to formed General Public. Their first album, "…All The Rage", met with fantastic success, charting high in the U.S., U.K. and even winning the band a coveted Juno award in Canada for Best New Artist in 1984.

After the fantastic success of "…All The Rage", the band spent two years writing and recording their follow-up, "Hand to Mouth". Like "Whappen" before it, this sophomore effort was more introspective and than their first album, taking fans along with him in Dave's continual exploration of the light and dark side of human emotion. The album was a critical and fan favorite, and spawned two hit singles, "Too Much or Nothing" and "Come Again".
So obviously Dave has worked with some amazing talent over the years, and produced some incredible music; more, these bands have influenced other artists over the years.
As an aside, I played the hell out of all of the albums growing up, and have to mention that I was such a huge fan of Ranking Roger's first solo album, Radical Departure.  Fantastic, fantastic work, and I don't think I've ever come across anyone in years that's ever even heard it.  Absolutely holds up today – incredible work.  Really hope to see him perform live some day.
Currently, two versions of The Beat play today – the US version fronted by Dave Wakeling (who lives in California) and the UK version fronted by Ranking Roger.
Operating on two continents, Dave Wakeling is the only original member of the US version of the band, but all on stage were fantastic, and played their various parts spectacularly.
As far as The English Beat goes, Dave Wakeling's voice is the lead vocal one would most recognize from their collective body of work, and he still sounds awesome today, being indistinguishable from going back 30 years.
With their three albums, they had many hits, a lot of them played last night: "Tenderness", "Save It For Later", "Twist and Crawl", "Tears of a Clown", "Rough Rider", and my favorite, "Mirror in the Bathroom" (which closed out the show – partial video below).
Dave's personality was very much on stage last night, and his warm and genuine earnestness and love of music and people was very evident.  He had a way of making the event very unique and memorable, and is definitely not the kind of artist to "phone it in" – he was there loving his music and feeding off the audience, which as noted, appeared to be full of many true and ardent fans.
Really a spectacular night, and again, my only regret was being limited in what I could bring back to this site, in my role of "gig archivist", as I was asked to put my camera away while filming "Sooner or Later" (I guess the staffer felt he had to do something after the crowd took away his role of keeping 10 feet clear in front of the stage, even though I remained standing in my original second row spot).  I did film two partial video with my iPhone following that request.
My hope is to see The English Beat again in the future, and do a better job of memorializing the event, because it is likely no one other than fans will do so, to capture the greatness of this band, their music, and their message.
Below are some of the videos I shot of the performance:
'Twist and Crawl':
'Sooner or Later' [Partial]:
'Tenderness' [iPhone Quality, Partial]:
'Mirror in the Bathroom' [iPhone Quality, Partial]:
Below are the limited number of the photos I shot during the concert: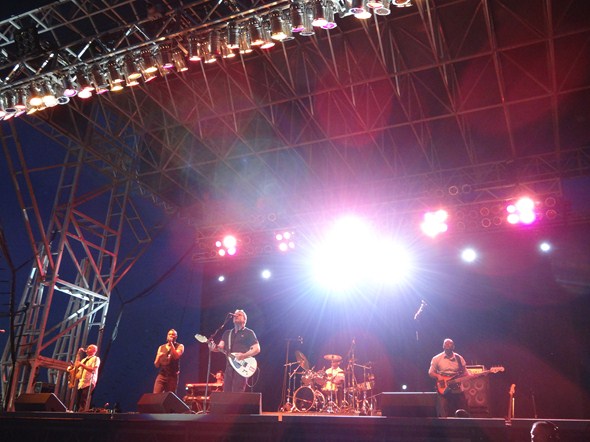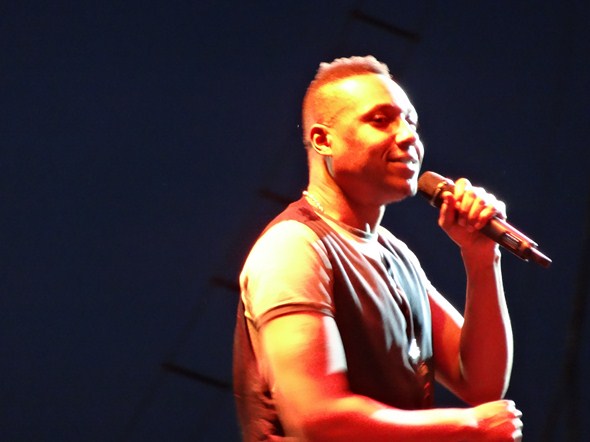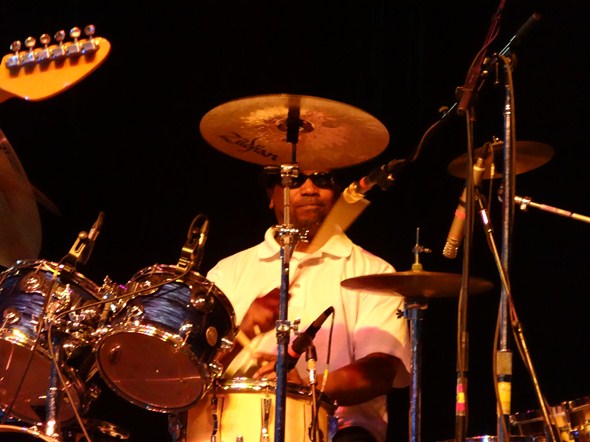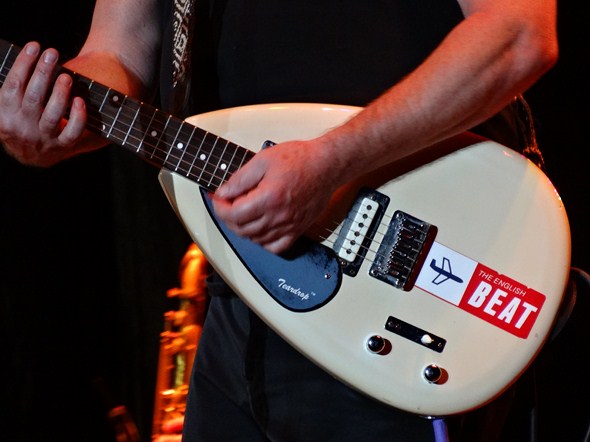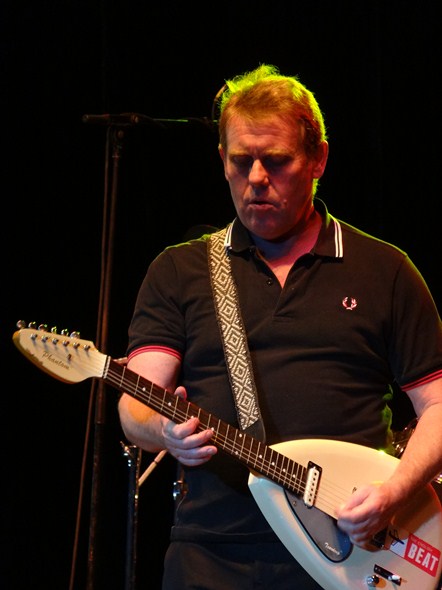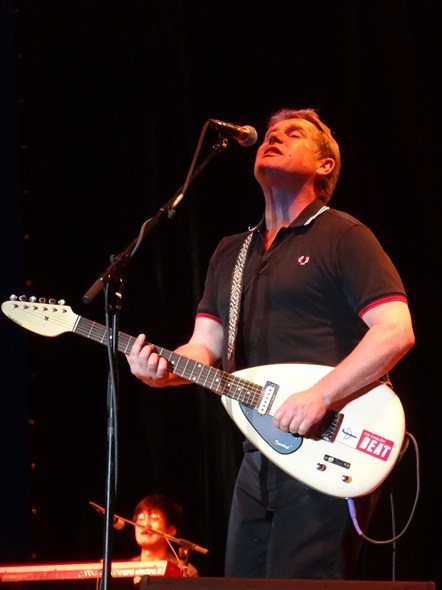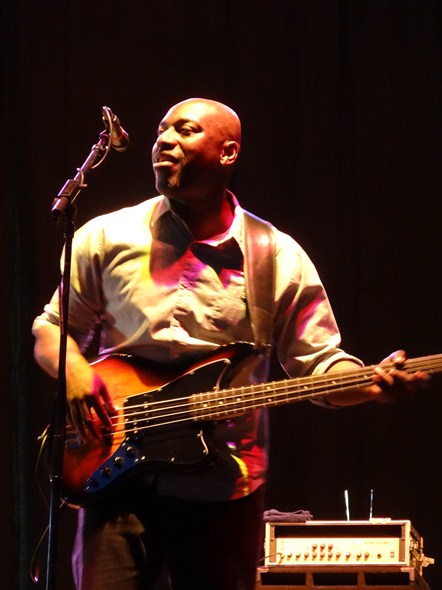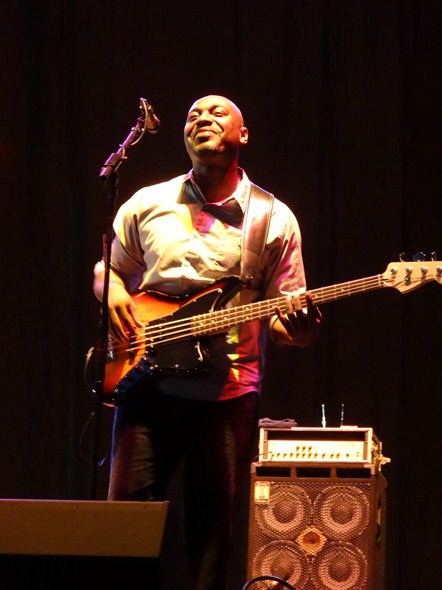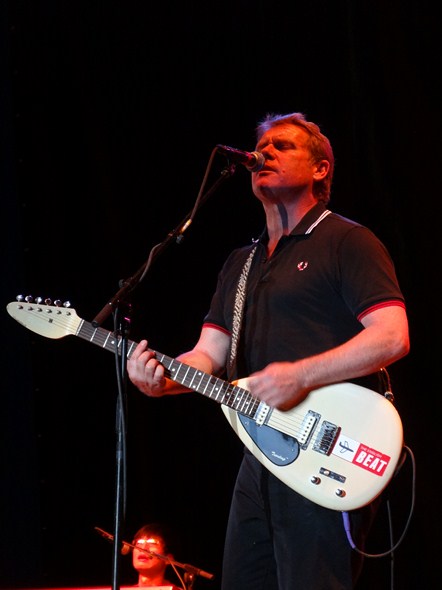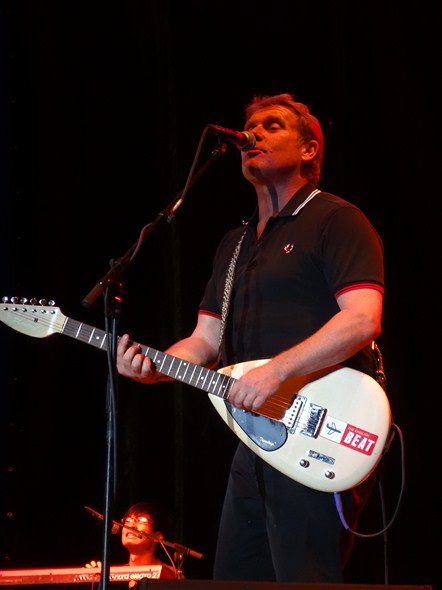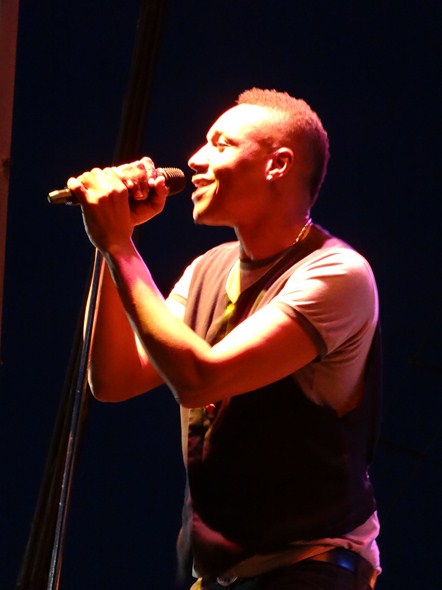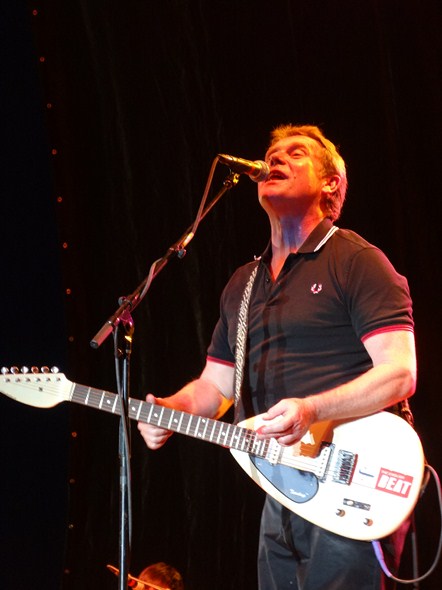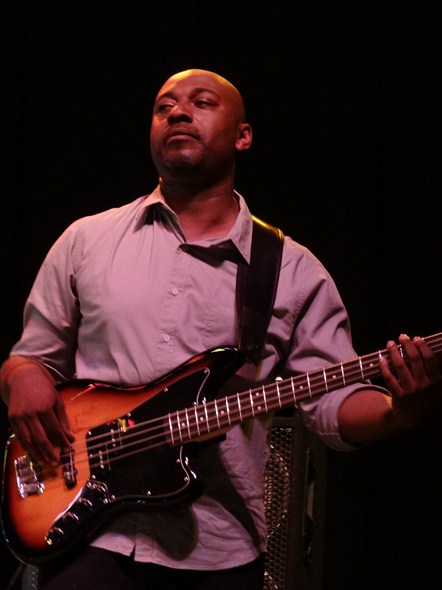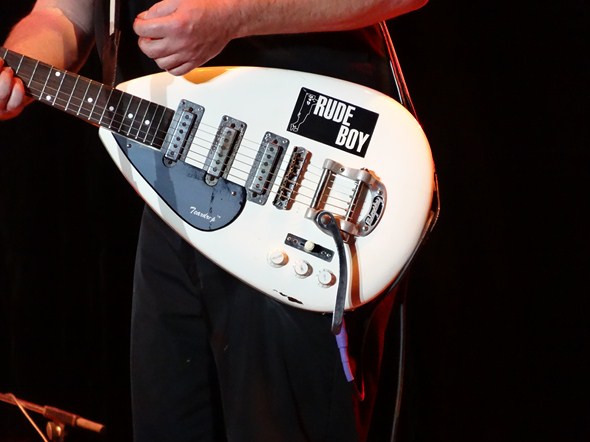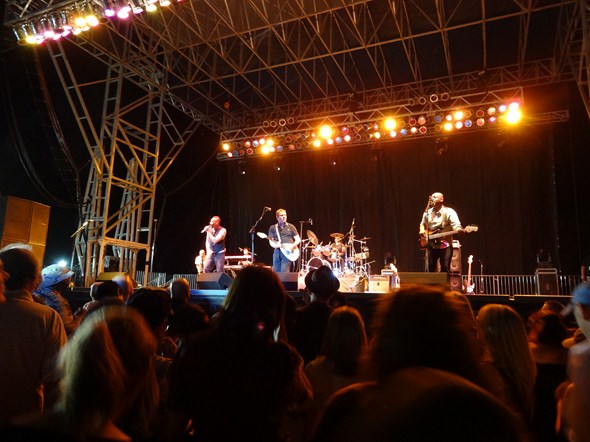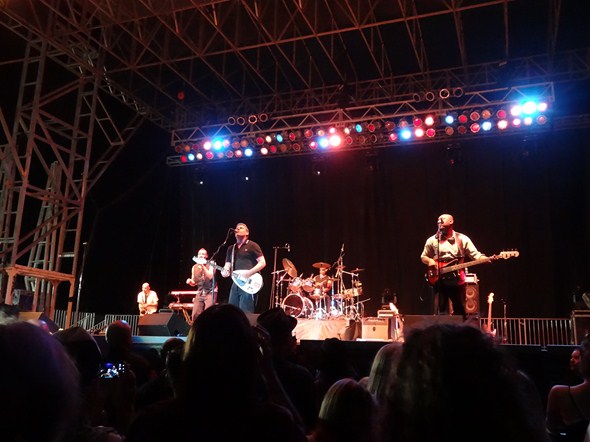 Jason DeBord