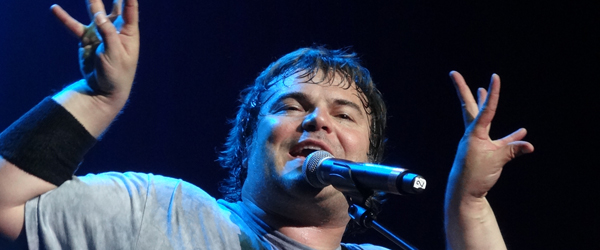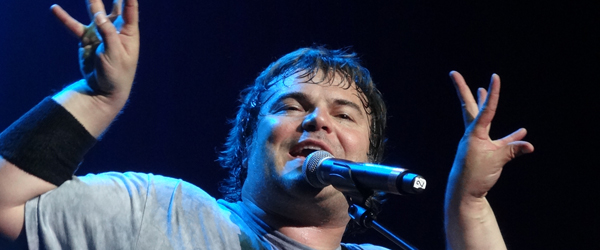 "Black Sabbath, Iron Maiden, and Molly Hatchet could not be here tonight, but they all had sex and are proud to announce the birth of their two-headed baby, Tenacious D". And that is how I was originally introduced to Tenacious D, back when they started out with a comedy series on HBO in 1997.  I never would have imagined that I'd see the then faux band in concert some day (following several albums and a feature film).  But the D on stage last night – fronted by Jack Black and Kyle Gass, as they would say, "blew our asses out" at the Fox Theater in Oakland, the second gig on their tour supporting their new album, Rize of the Fenix.
Who: Tenacious D
Supporting: The Sights
Venue: Fox Theater
Presented By: Another Planet Entertainment
Where: Oakland, California
When: May 25, 2012
Seating: General Admission Floor (front row against stage, left side)
The Sights
The Sights, a band from Detroit, opened for Tenacious D, as the supporting band.  Below are some photos of The Sights: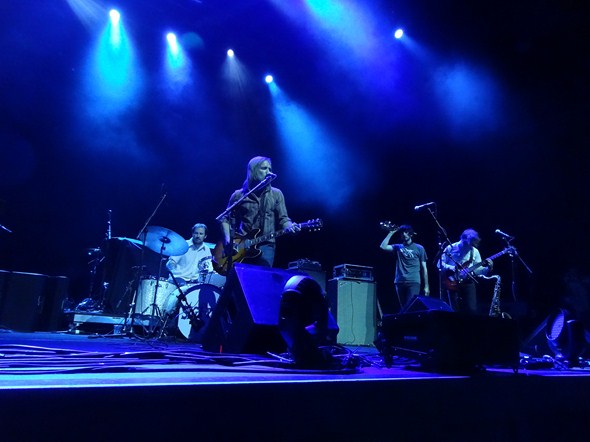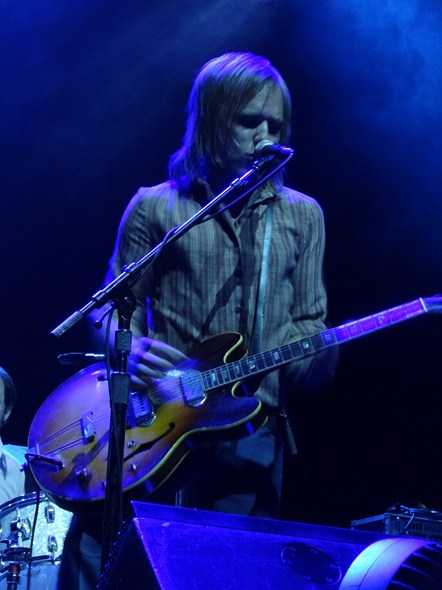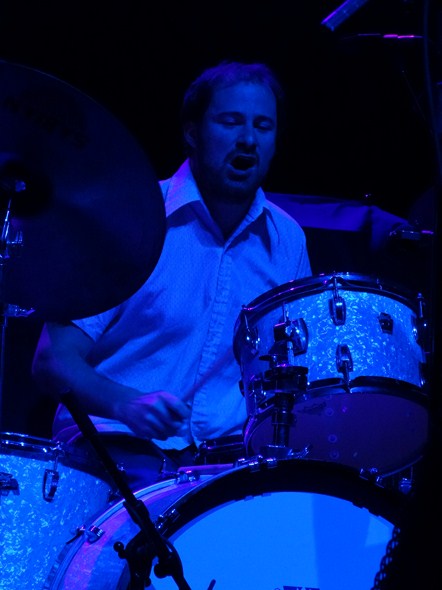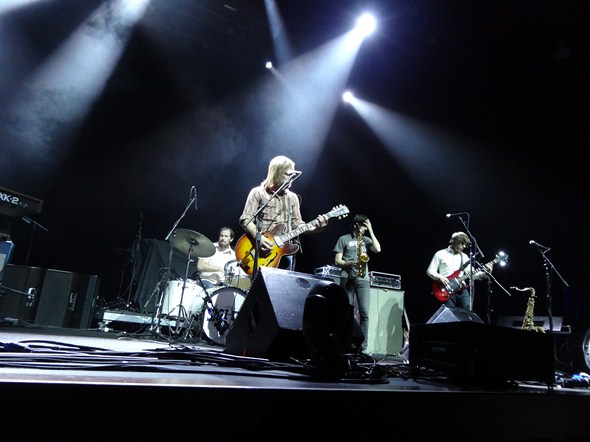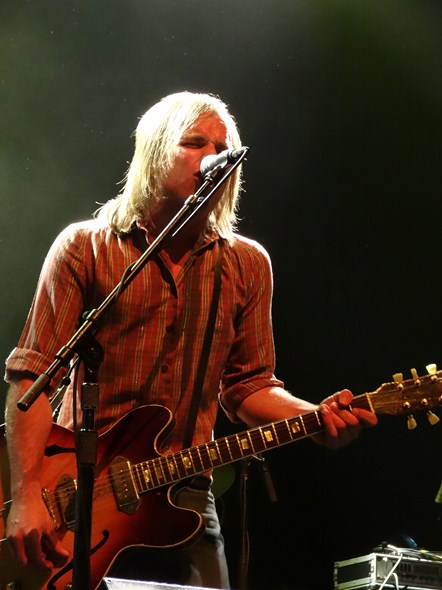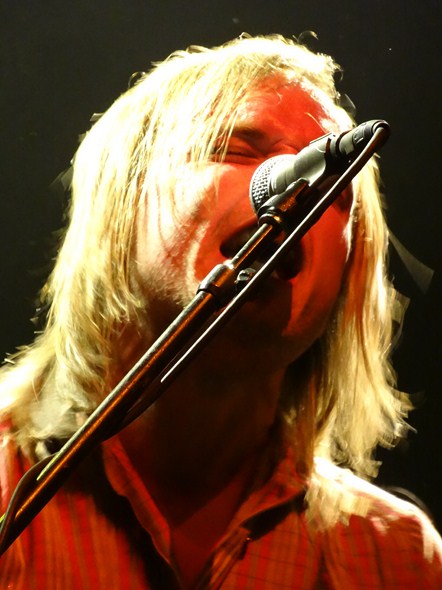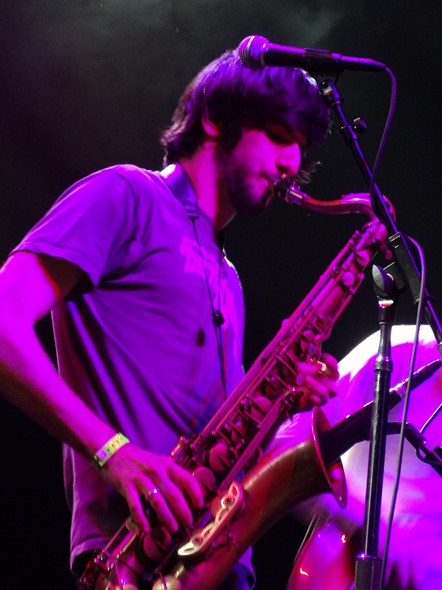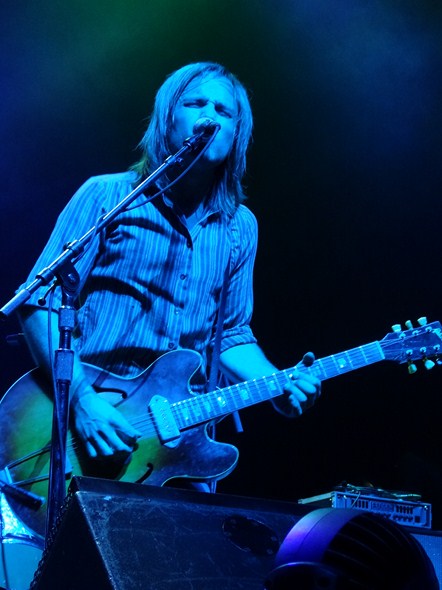 Tenacious D
So getting back to Tenacious D, I was a huge fan of the HBO series, which was funny and sort of embraced it's low budget situation and made it all work fantastically into the humor of it all.  The show featured Jack Black (who obviously went on to become a successful actor) and Kyle Glass, as fictionalized versions of themselves.  Both played overweight, out of work musicians past their prime, but filled with external arrogance which front their gross insecurities and general lack of self awareness.
They are skilled musicians and songwriters, but tacked the hard rock and heavy metal sub genres and pushed them and tweaked them a bit into parody.  In spite of this, they've inspired a very dedicated fan base that have given them real success as a rock band, funny enough.  Also interesting to me is that some in the audience at this show… the whole parody bit seems lost on them, and they take it all at face value.
The new album opens acknowledging the critical failure of their feature film, "The Pick of Destiny", and use it to their advantage with their evolving back story.  In fact, with the new album, they've released some online videos which are definitely more in the vein of the original HBO series in style and tone, rather than the film, which was more of a Hollywood-ized version that didn't really work overall.
Below is my favorite of the new webisodes, "Roadie", which co-stars Danny McBride:
Last night's show at the Fox Theater was the second of just a handful in the U.S. before going off to Europe.  This venue has a general admission floor, with assigned seats up in the balcony area.  I arrived what I thought was very early (a bit before 5:00 PM for an 8:00 show), and there was already about two dozen people in line for the GA, which is the type of ticket I picked as well.
Given the line, I was pretty certain I'd be at least one row off the front section barricade, but spoke with one of the staff members a little before the show…  to get to the front, he recommended taking one of the far right or far left entrances inside, of the six available, so once inside, I did just this.  While a bit frantic, I had to decide between the far left of the front rail, all the way at the end, a few people behind the center, or a third option. One of the guys in front of me in line had some space adjacent to him, and asked if he'd let me squeeze in, and he did just that.  So if you are reading this – thank you!  As such, I ended up on the front barricade, front row, a bit left of center (more or less in front of Kyle Gass once the D came out).
Overall, the entry process was very well managed by the venue, and there seemed to be ample staff, so kudos to the Fox Theater.
Once the opening band, The Sights, finished their set, the already amped crowd was even more excited.
It was really quite an experience to finally see Tenacious D perform on stage.  While their music is great, their antics and banter during and between songs was priceless.  Their were also some pretty funny improvised bits in response to the crowd.
Supporting the two piece on tour and stage are:
John Konesky – Electric Guitar
John Spiker – Bass Guitar
Brooks Wackerman – Drums
While some unfamiliar with Tenacious D might know Jack Black from movies like "School of Rock", the music and related media and live shows for Tenacious D are definitely not kid friendly!  The limited topics and themes that are most representative of the music are definitely "R" and "X" rated.  One other thing I found funny, listening to other concert goers in line and in the venue is how some of the really obvious humor is lost on some – like the giant "fenix" (phoenix bird) on stage is obviously a giant (inflated) erect penis (with wings) – more on that later, and one of their most popular songs (in fact reserved as the final song of the night) is entitled "Fuck Her Gently".  So definitely adult humor all around, and much of it about sex and sex-related topics and expressions.  They can be pretty perverted, both suggestive and overt.  But always to comedic effect.
While it was slow to fill, once the opening act had finished, I was actually surprised at how many people were packed into the general admission lower level – the image of a sold out, standing room only gig.  It was packed.  This did lead to some pushing and shoving throughout the show, and I actually saw quite a few punches thrown and landed, but as far as I know, everyone in attendance survived the night.  One funny part was that after a scuffle that caught the attention of Jack Black, and made a comment to the audience that KG's parents were somewhere in attendance (i.e. suggesting people cool it a bit), which I thought was a nice way to try to tone things down a little.
The concert song choice (set list pictured below thanks to a young woman who let me take a photo – though I think it was slightly different in the end) was very well thought out, opening with newer material then transitioning to some older favorites, though there were a few more I'd have loved to have heard.  I am very glad that they played "Tribute (The Greatest Song In The World)", which harkens back to the HBO series and has always been my favorite.
Anyway, a night that ends with a rock band openly lamenting that they can't have sex with every member of their audience, followed by an explosion of confetti out of a giant inflatable penis (with image of Jack and Kyle sperm on each bit of paper)…  well, if anything, it is a new experience.  But if you are a fan of the D, it would be a pretty unforgettable night.  I would highly recommend checking them out on tour or at one of their upcoming festival appearances.  Since it is more project than band, you never know how long it might be again that they do some touring.
Below are some of the videos I shot during the show:
"Rize of the Fenix"
"Kielbasa"
"Dude (I Totally Miss You)"
"Kyle Quit The Band"
"Tribute (The Greatest Song in the World)"
"Double Team"
"Fuck Her Gently"
Below are photos I took at the event: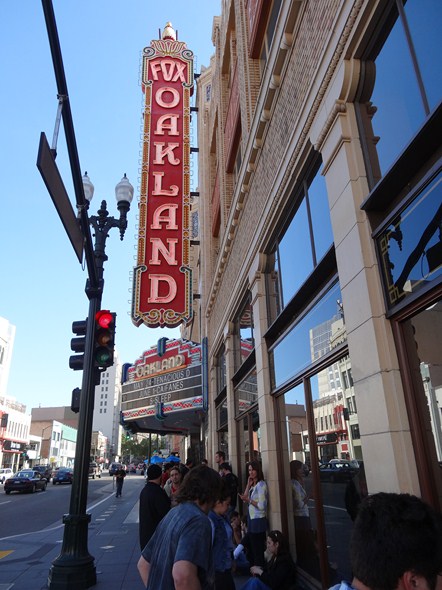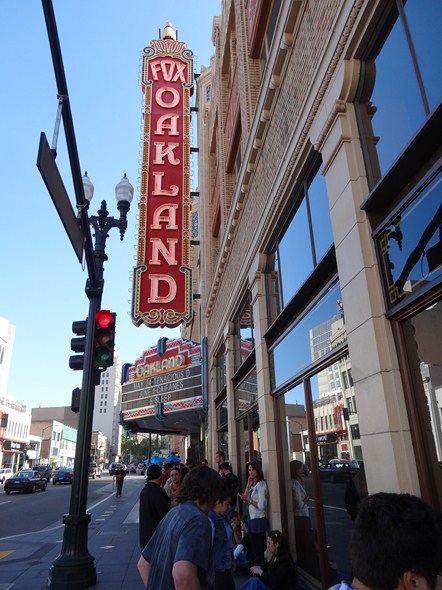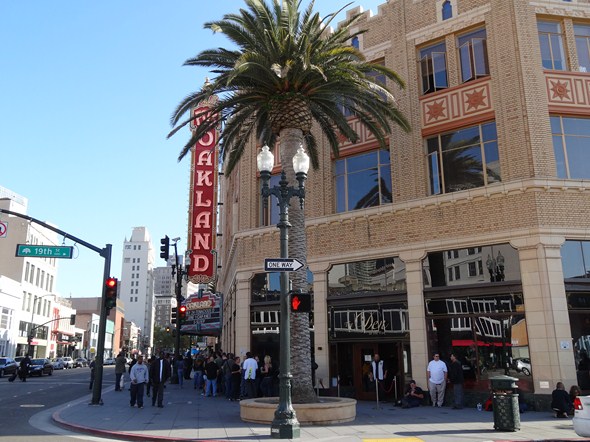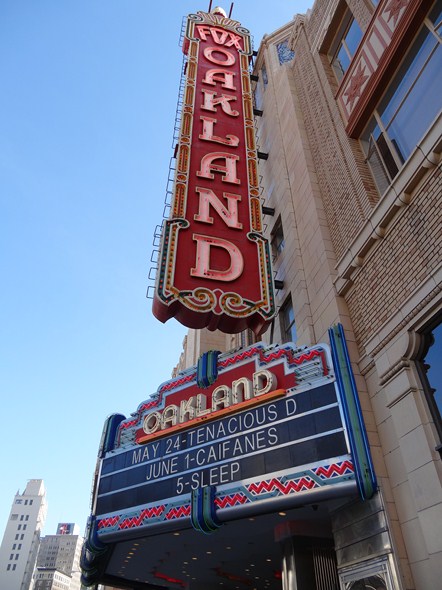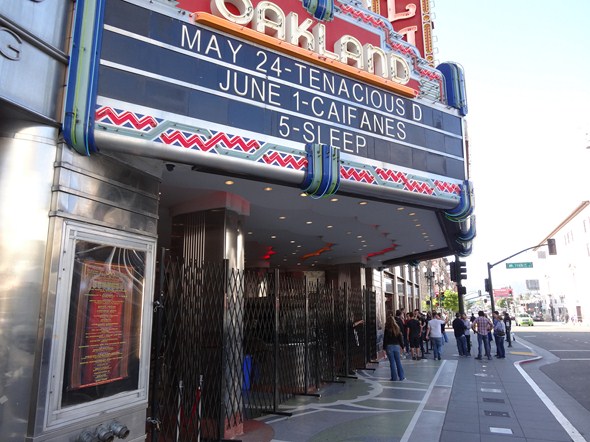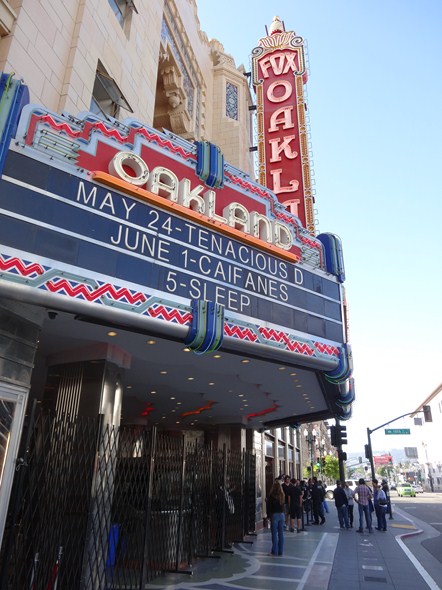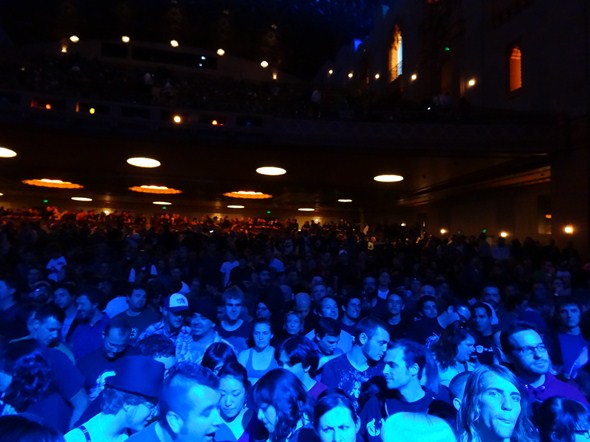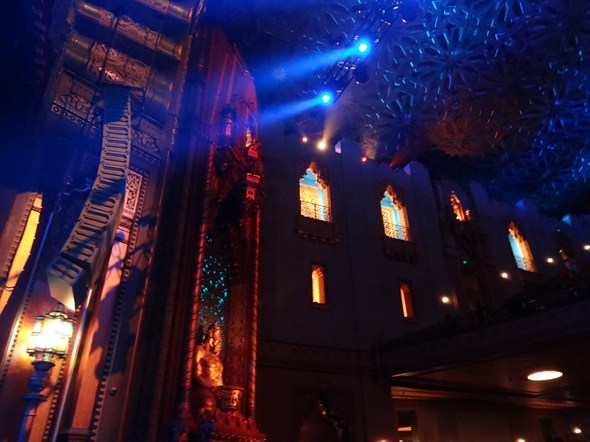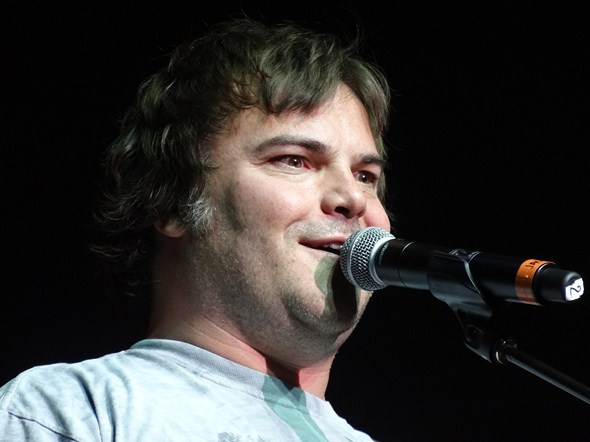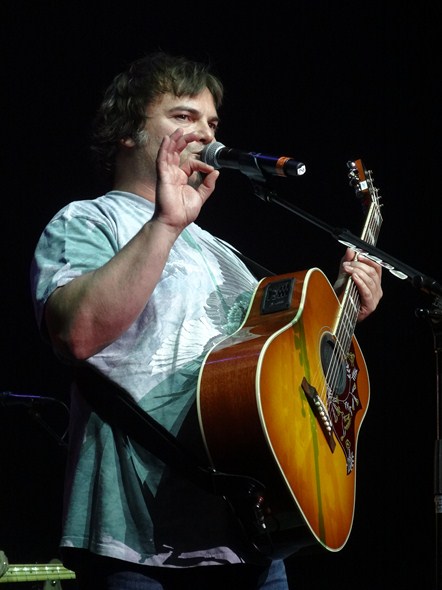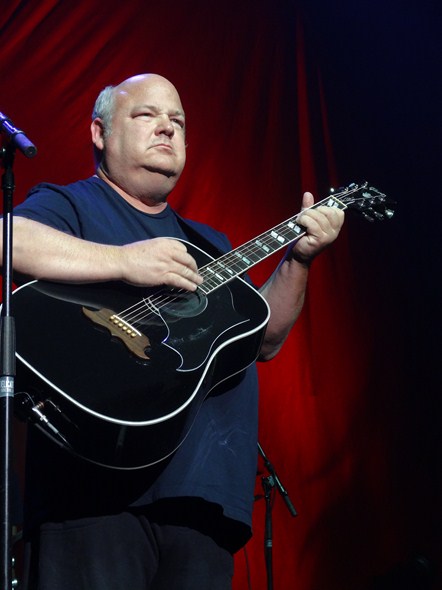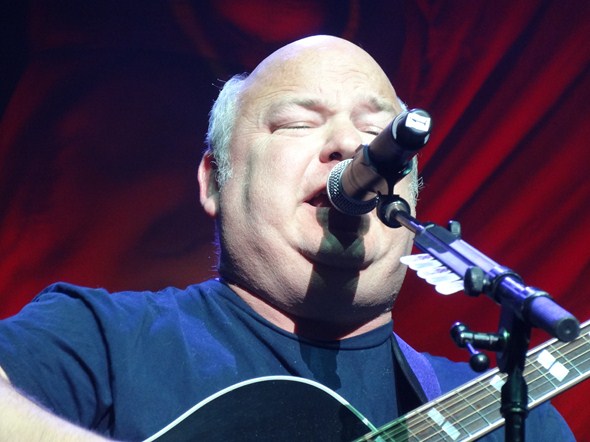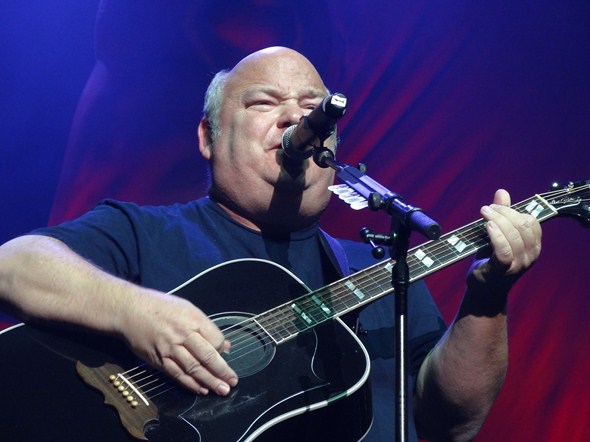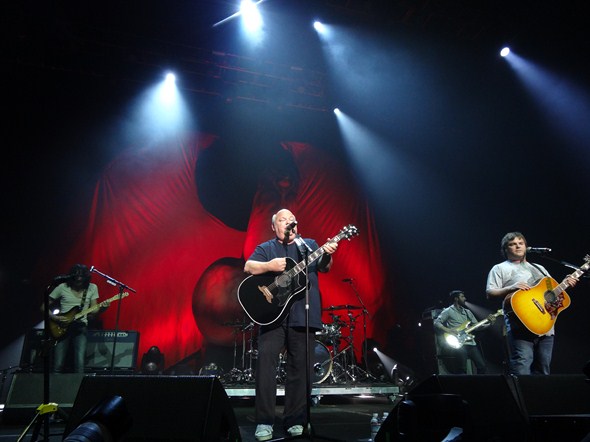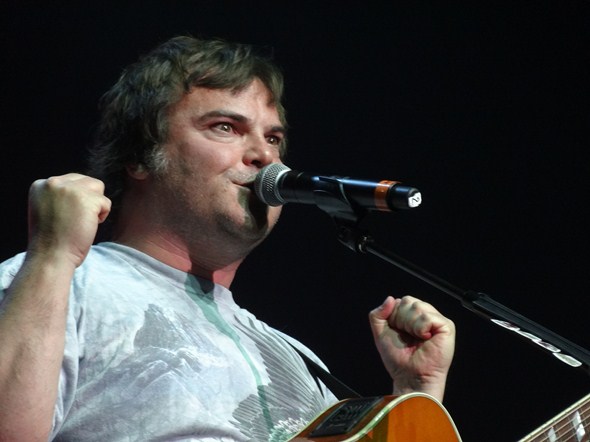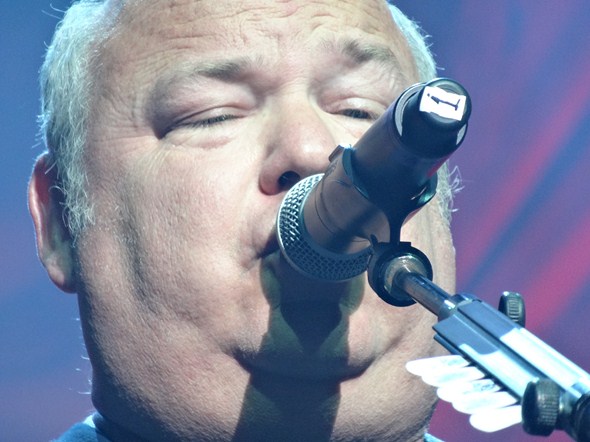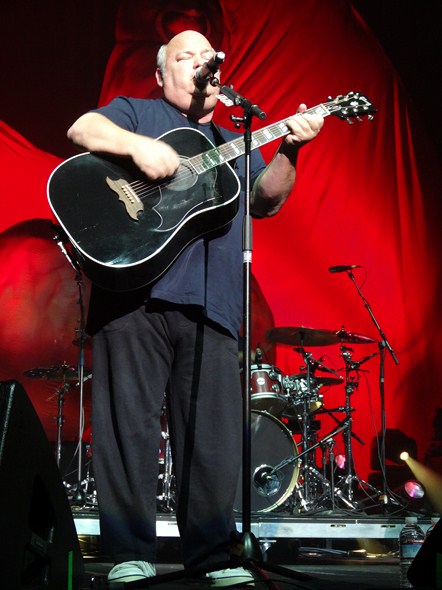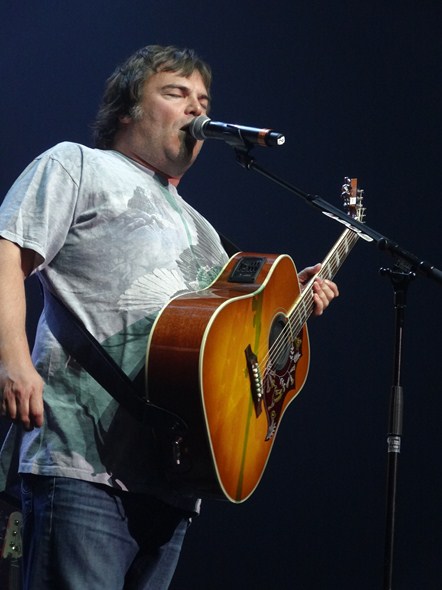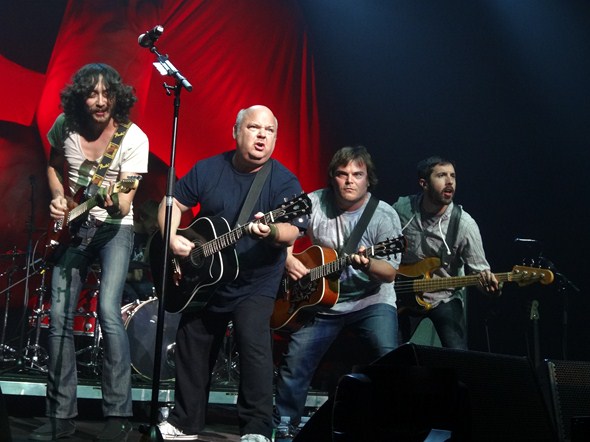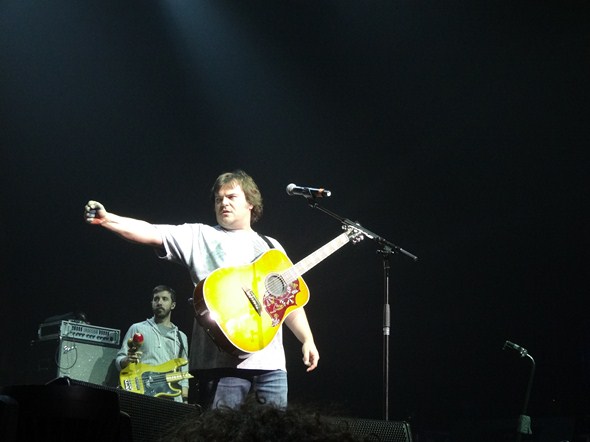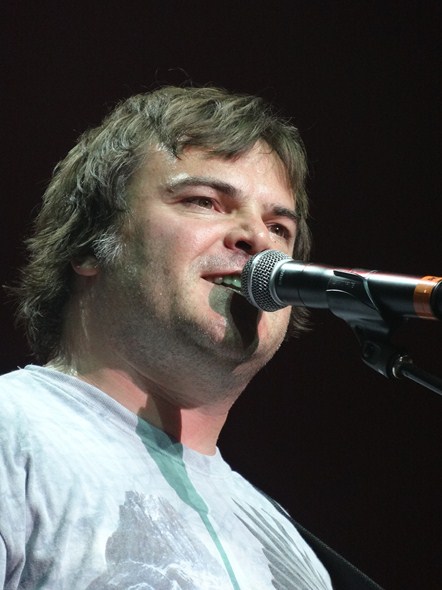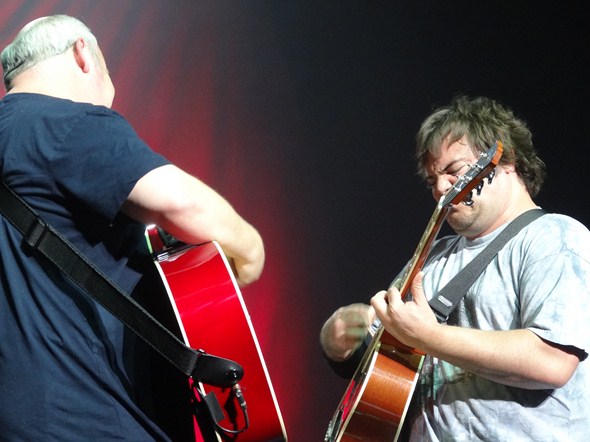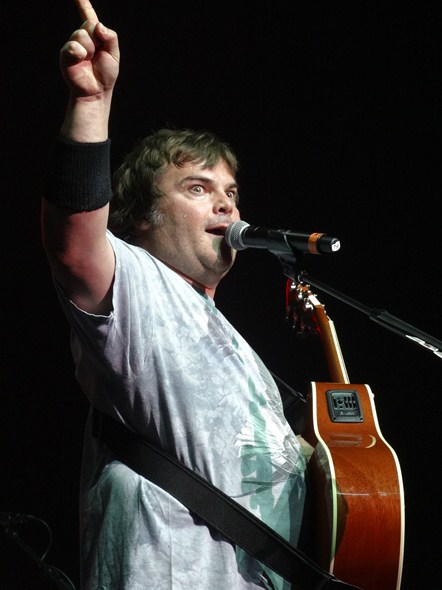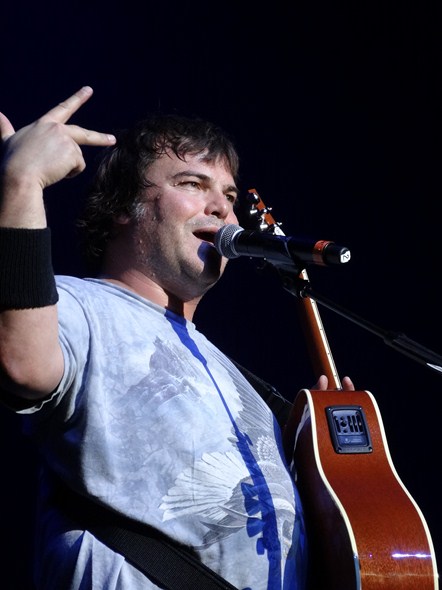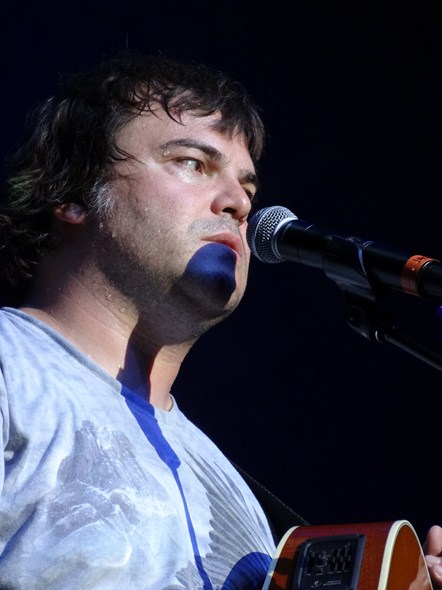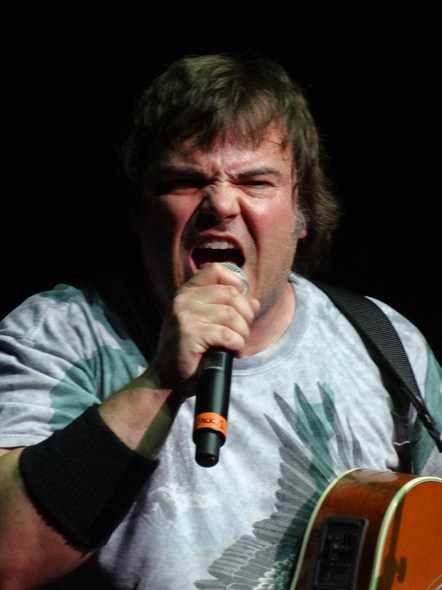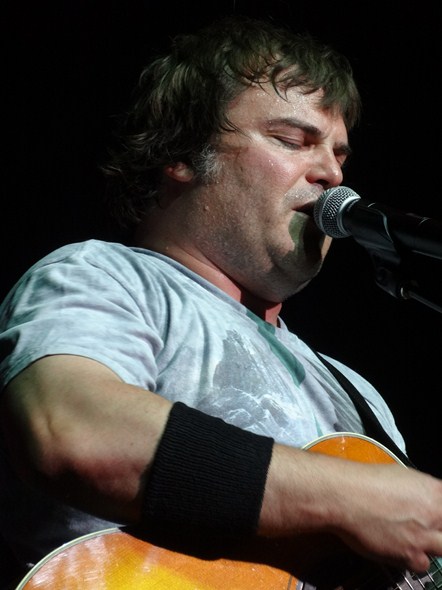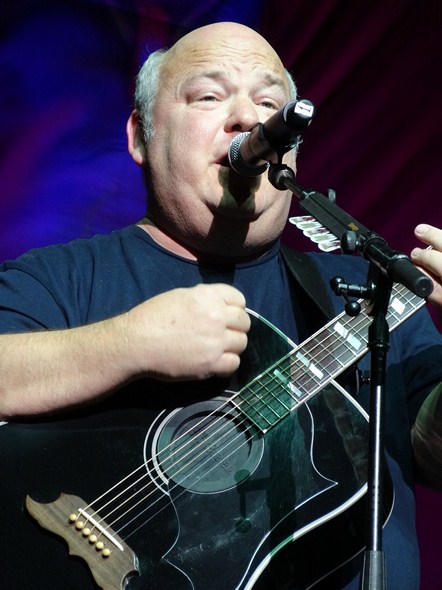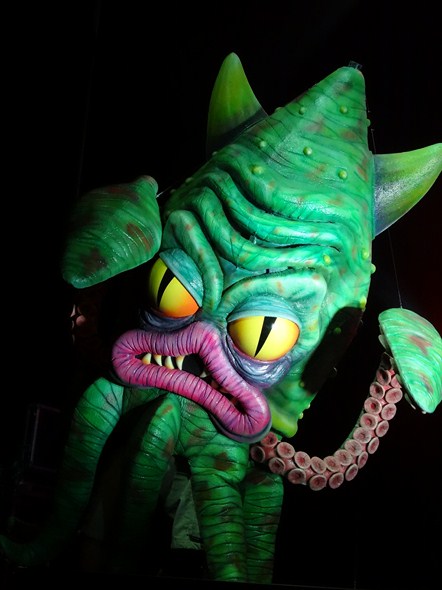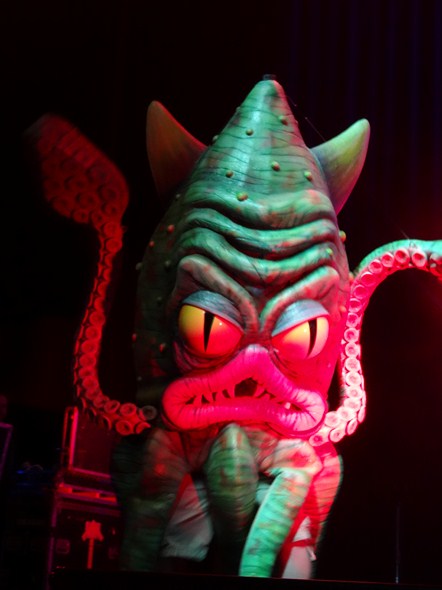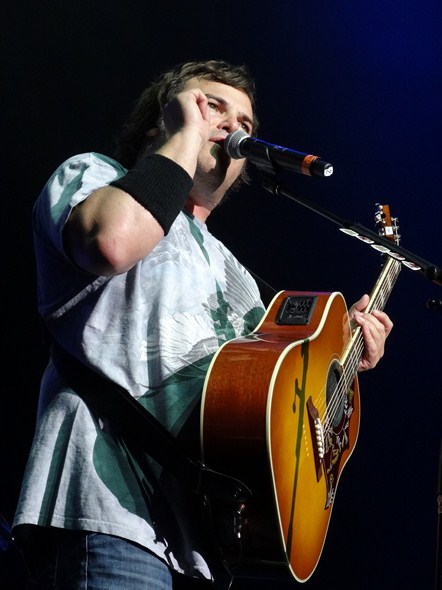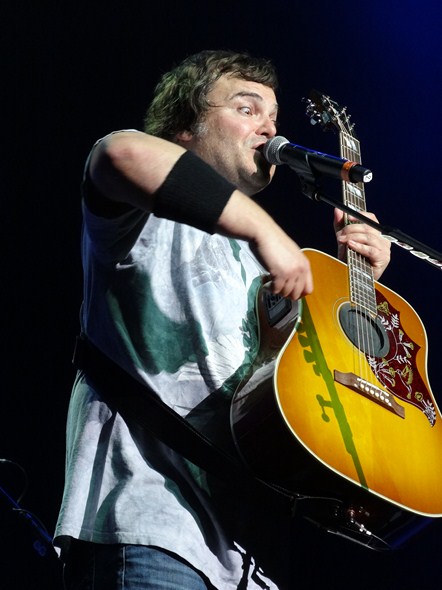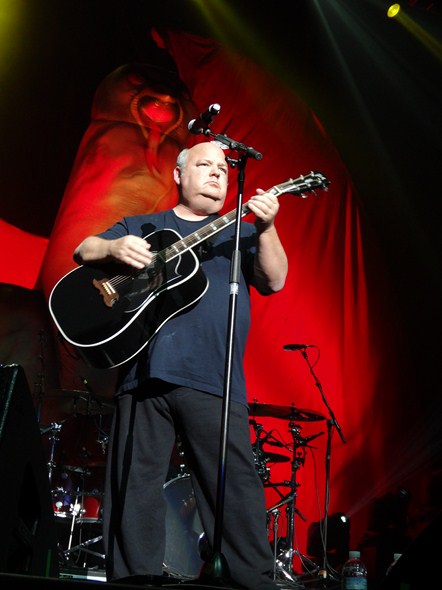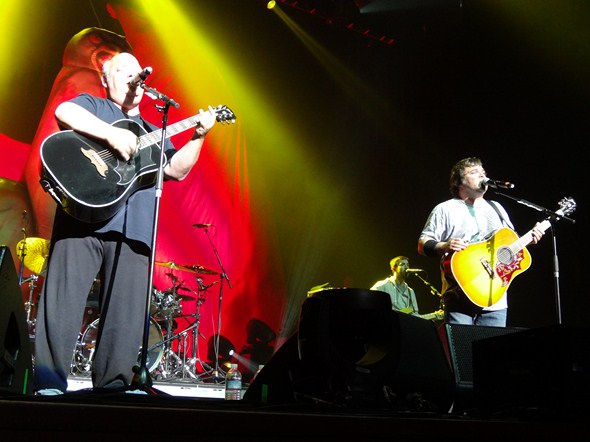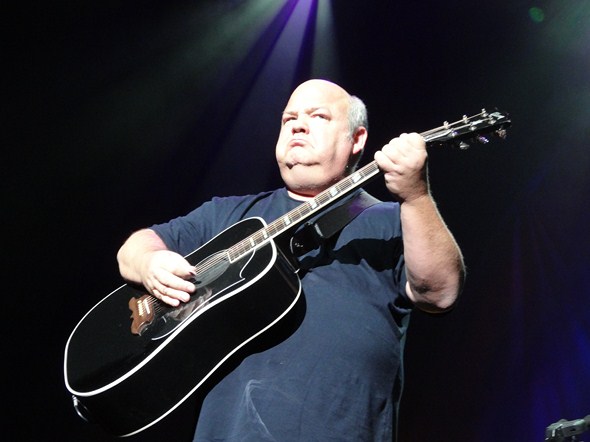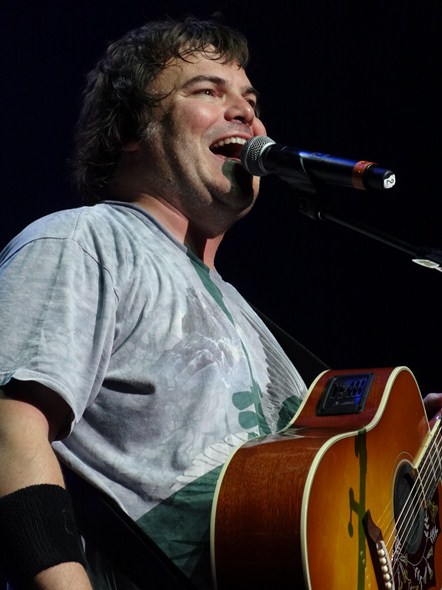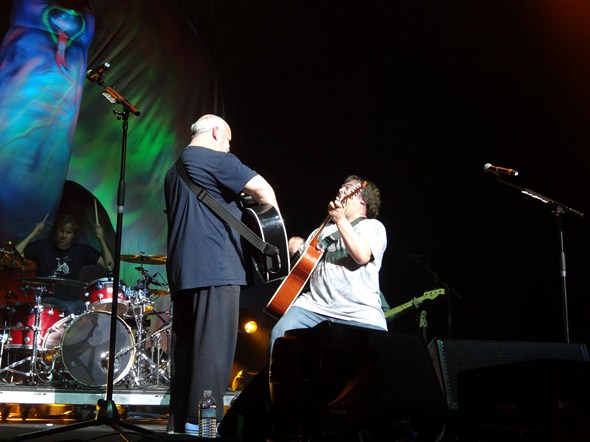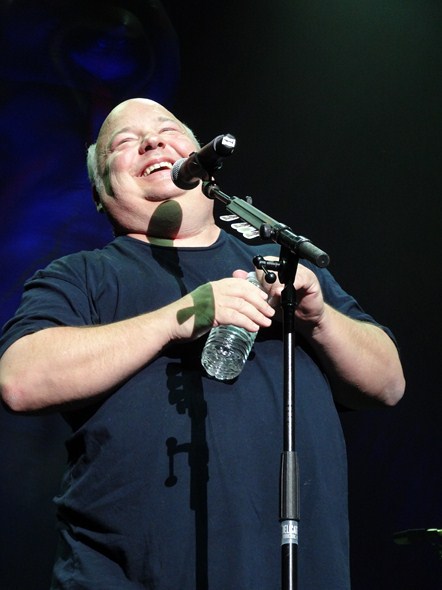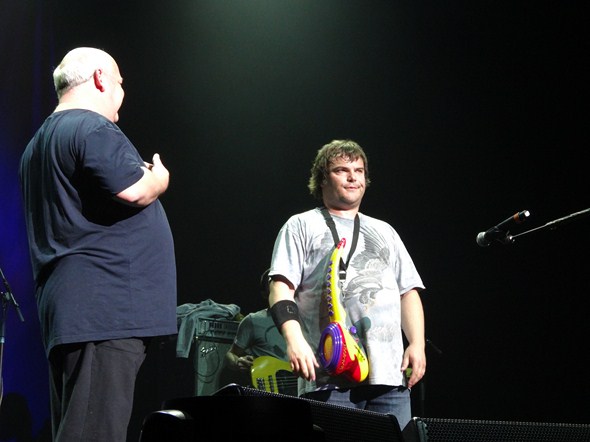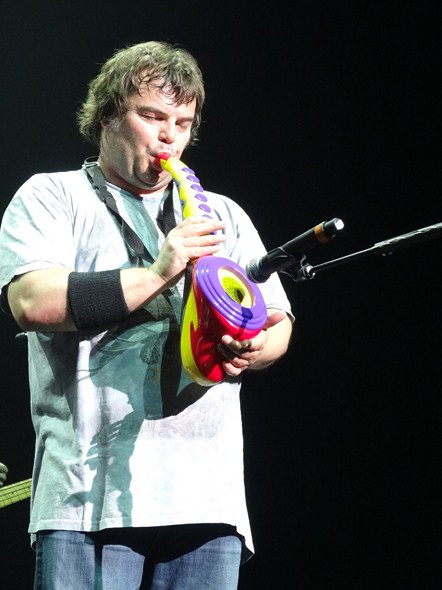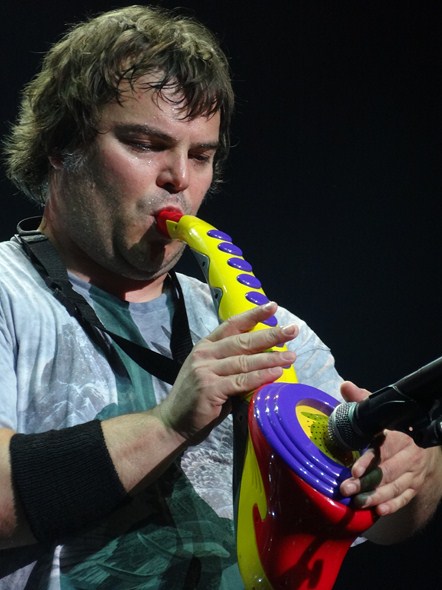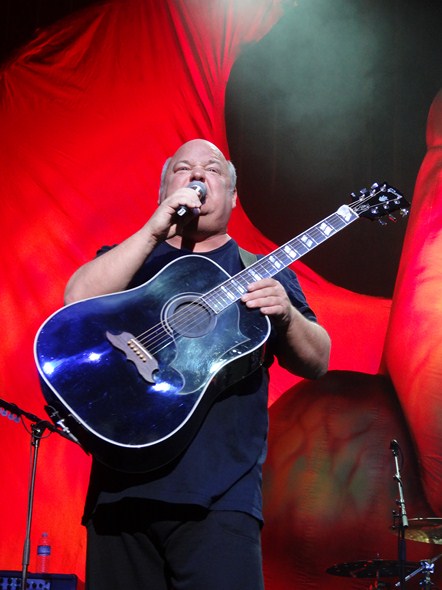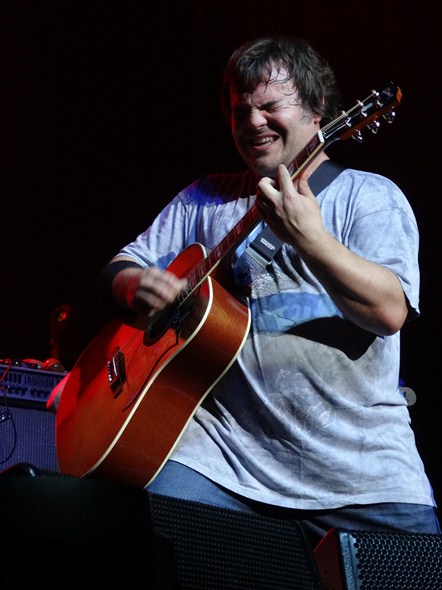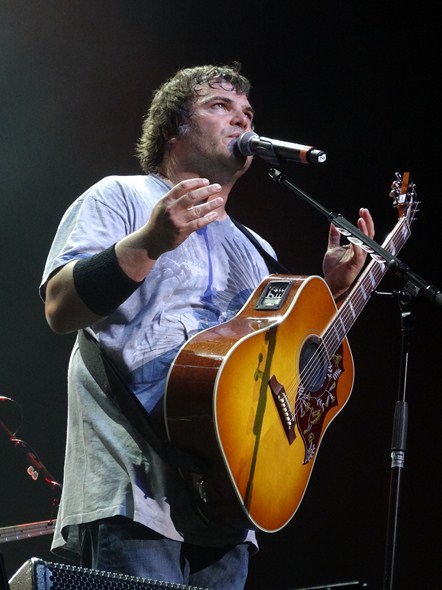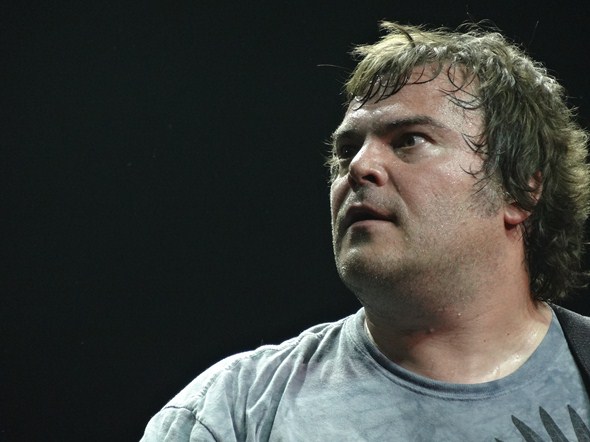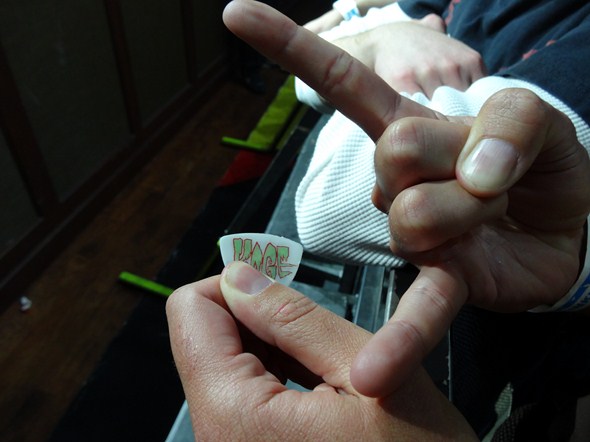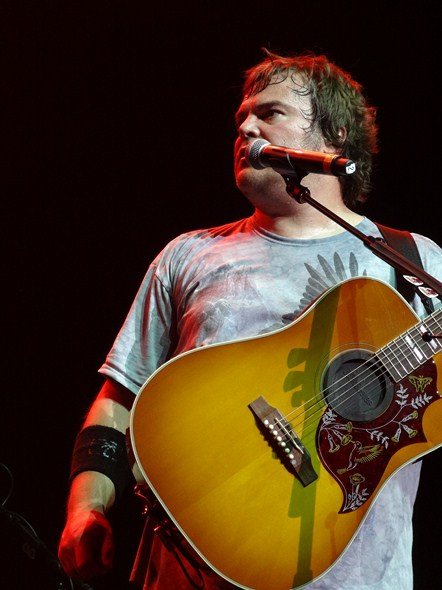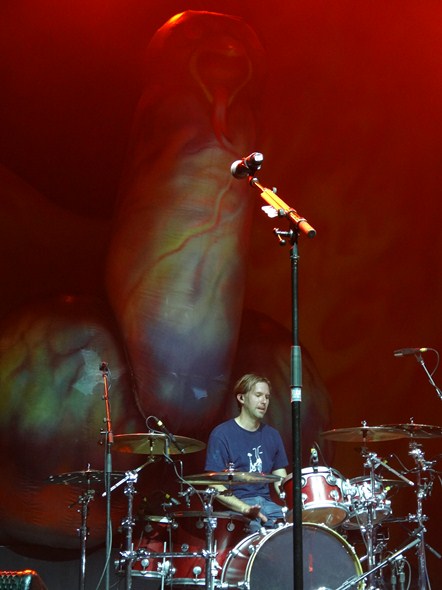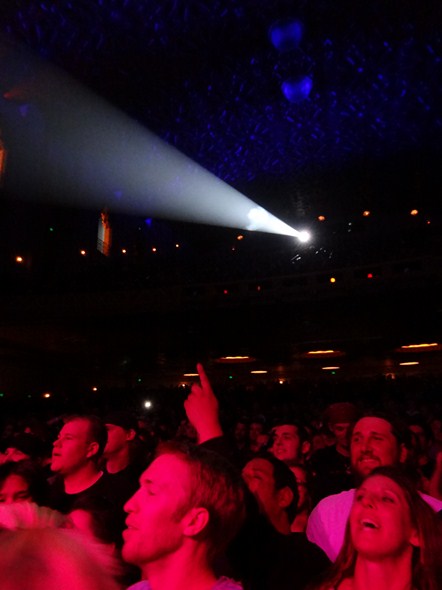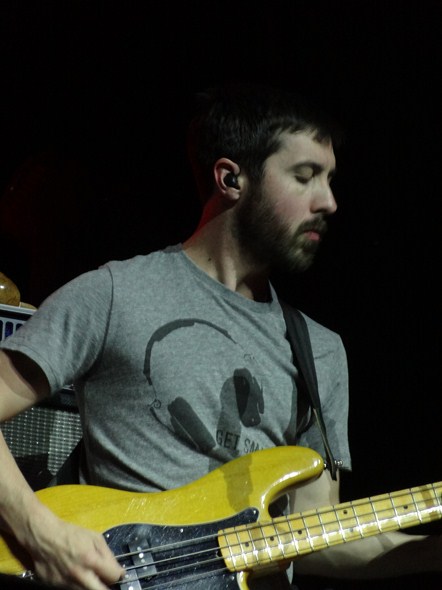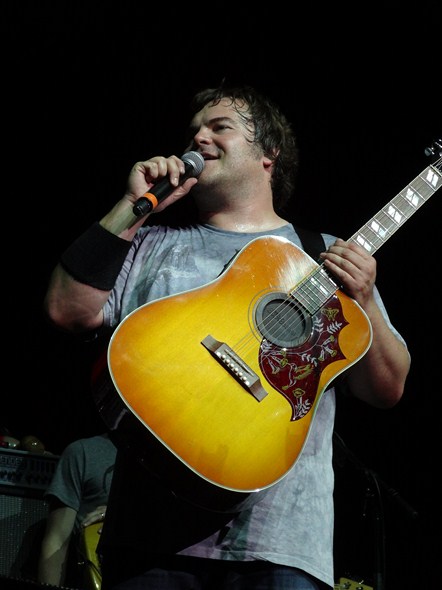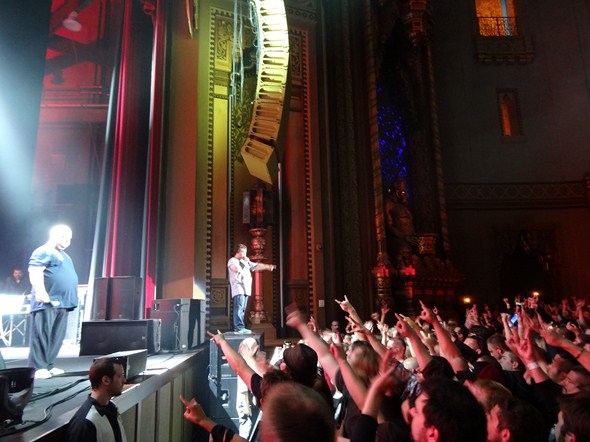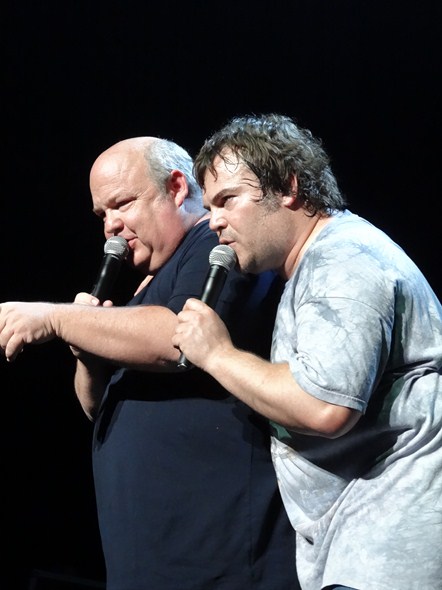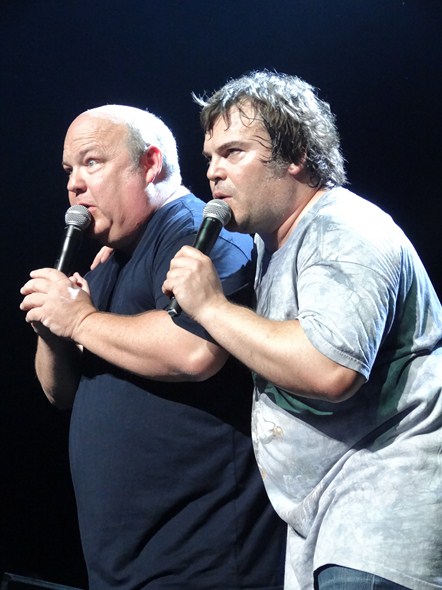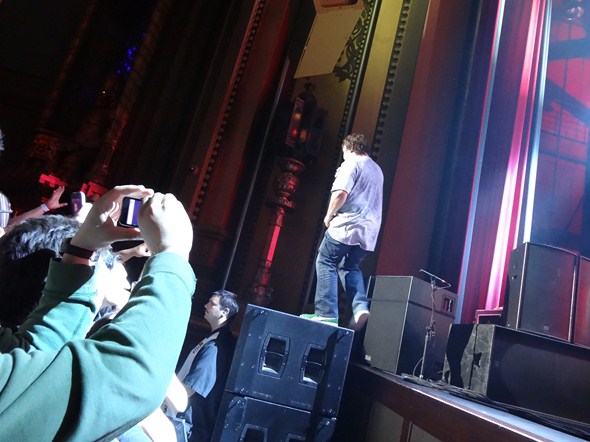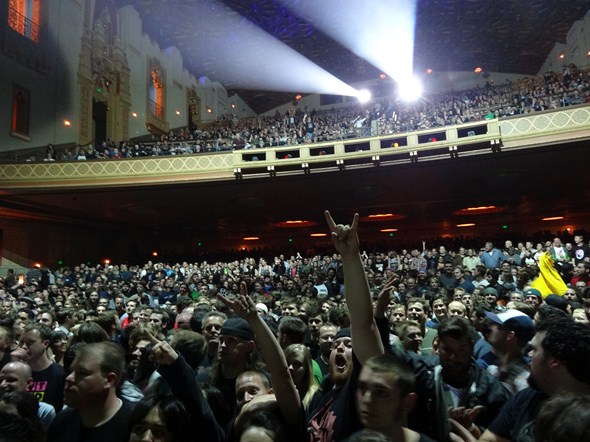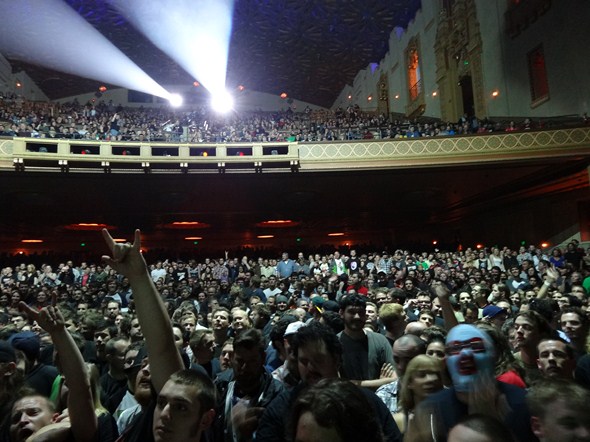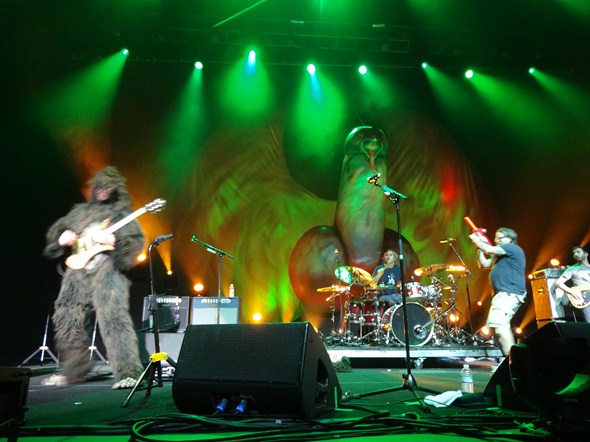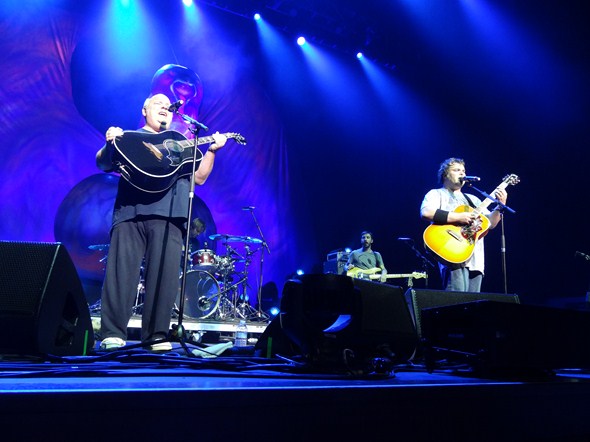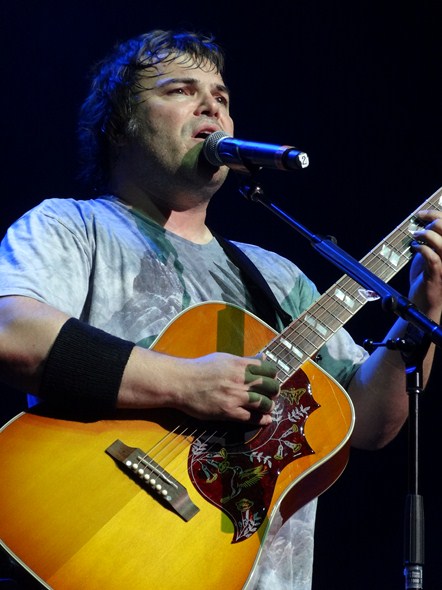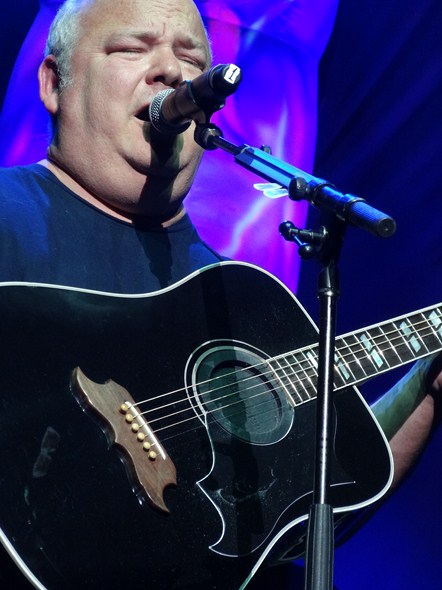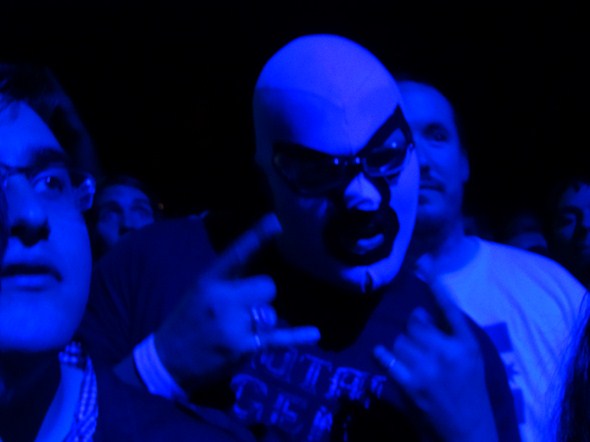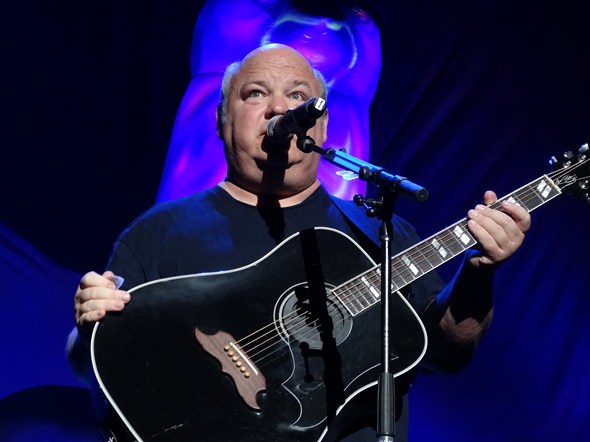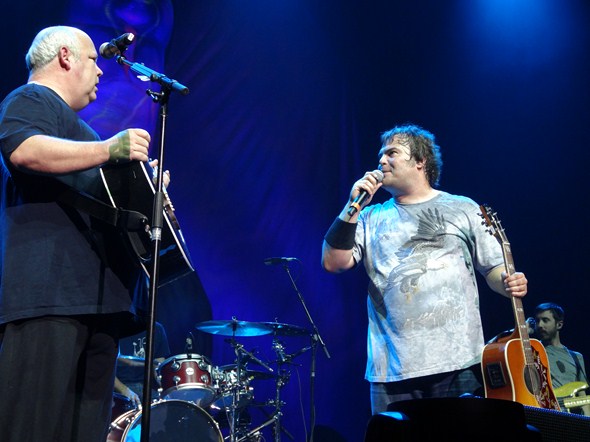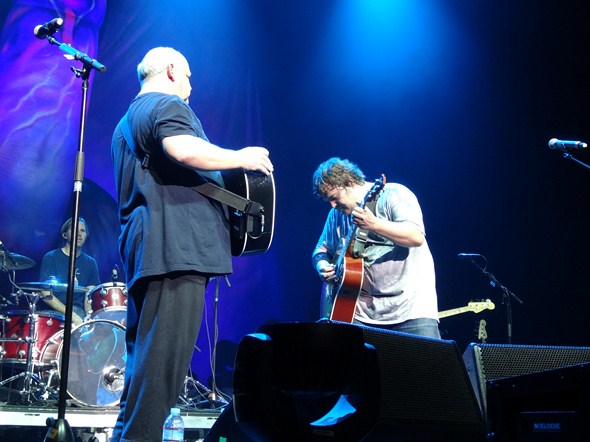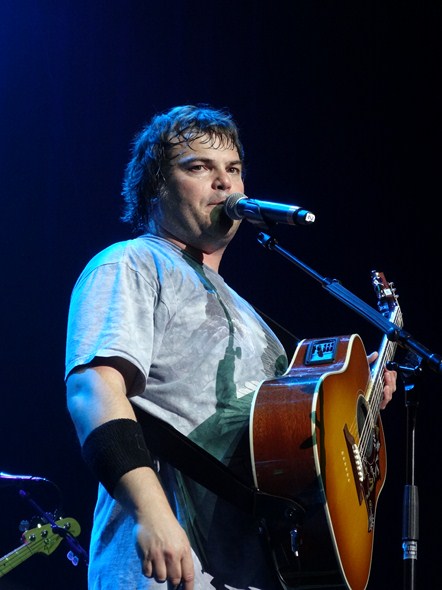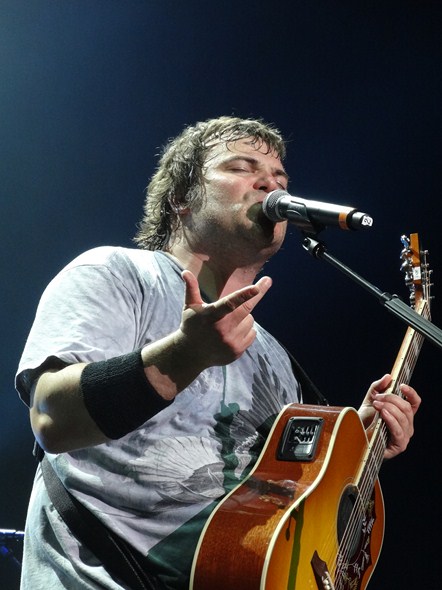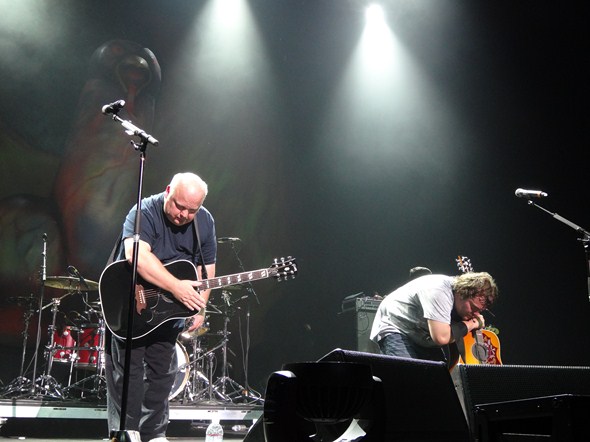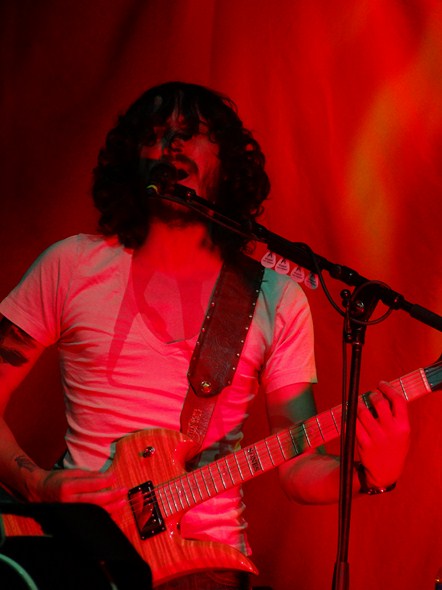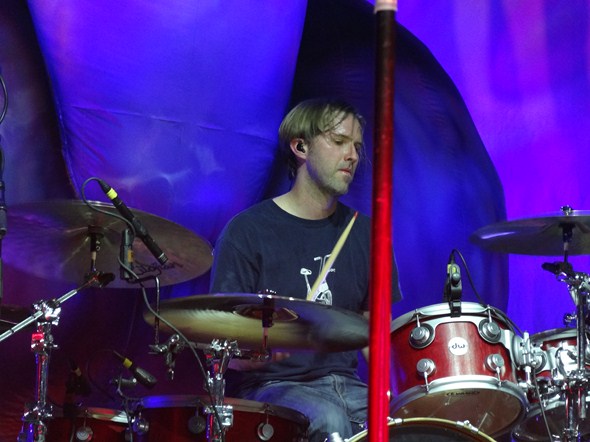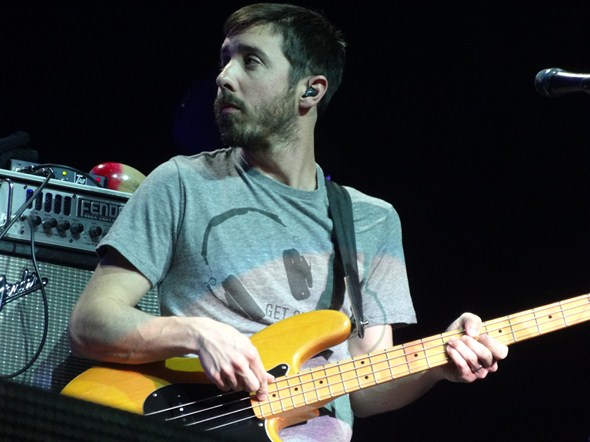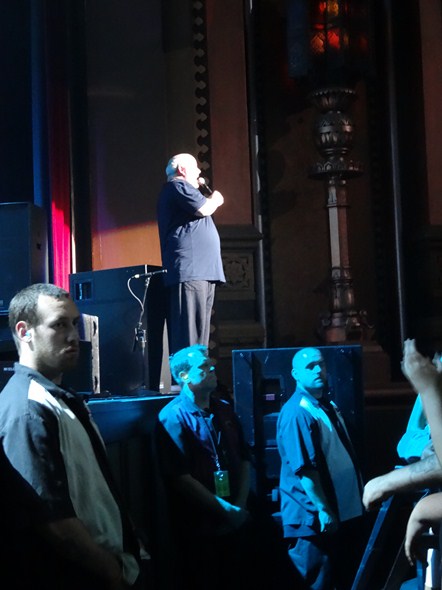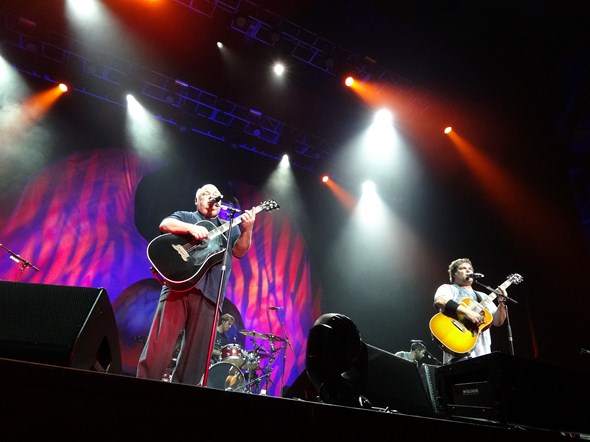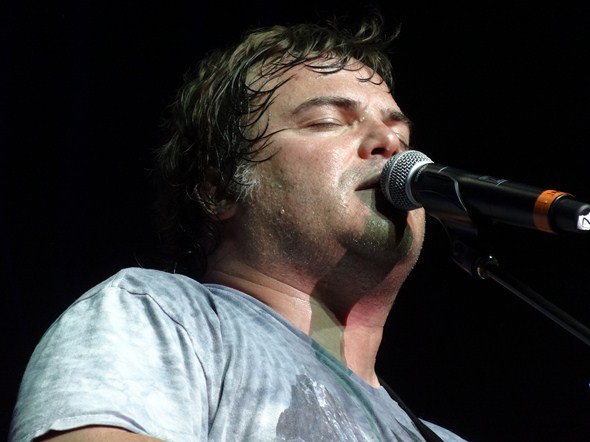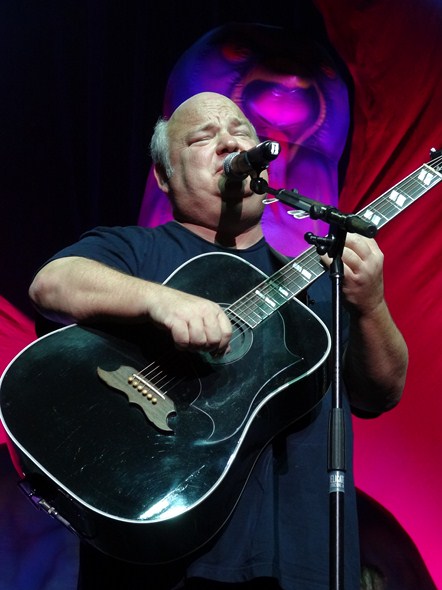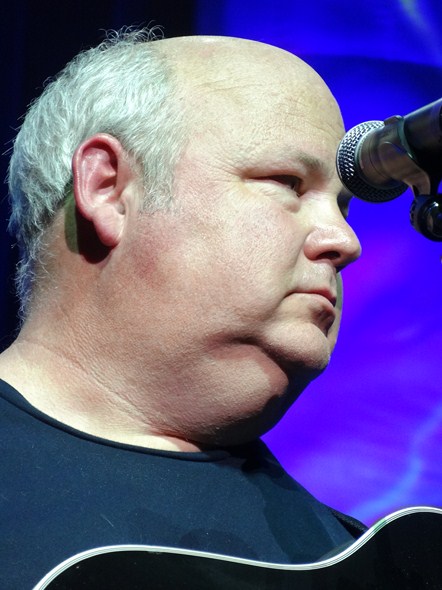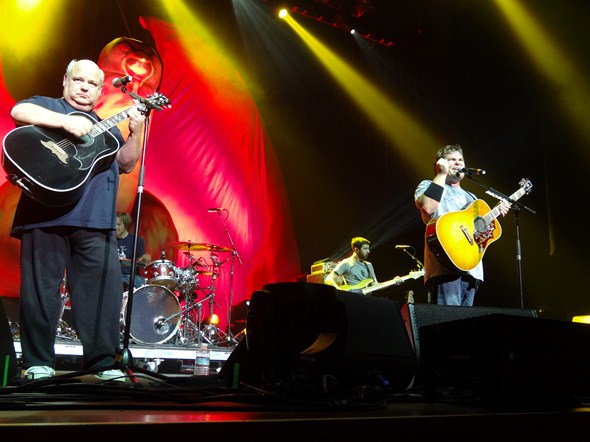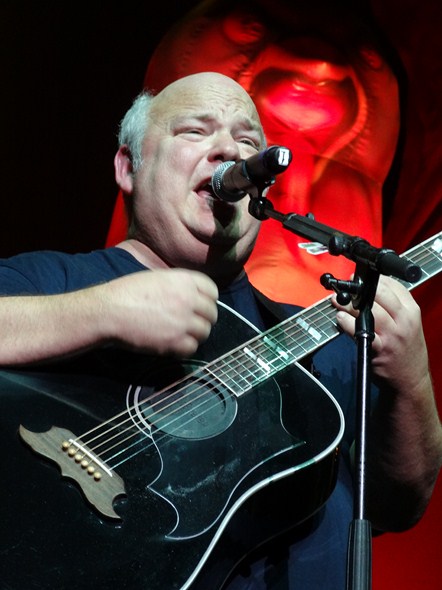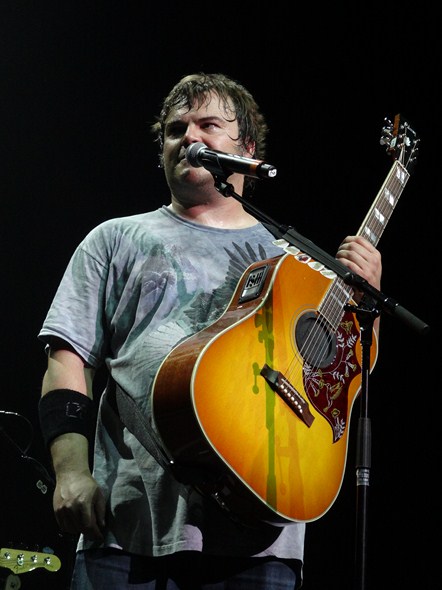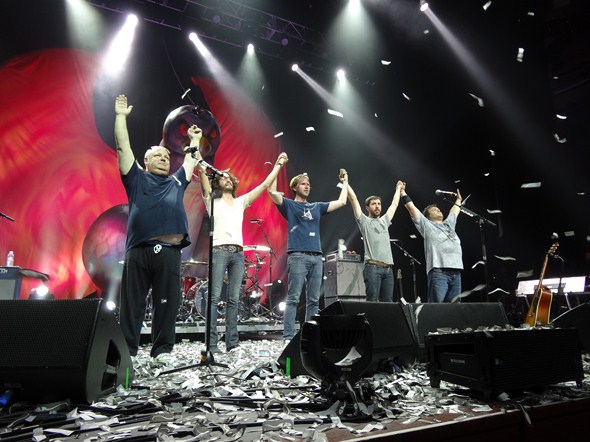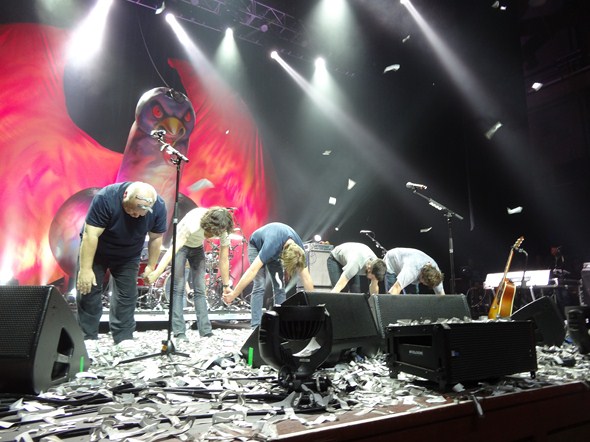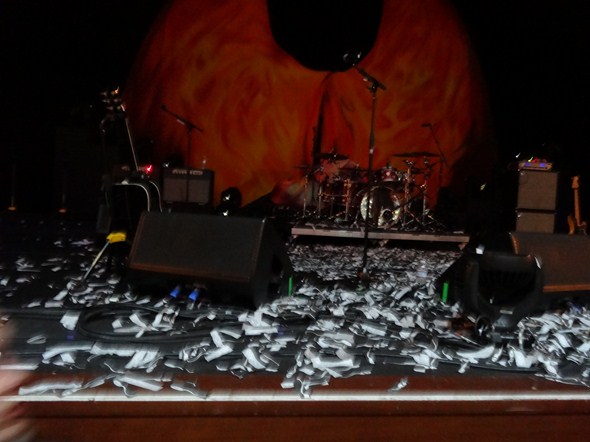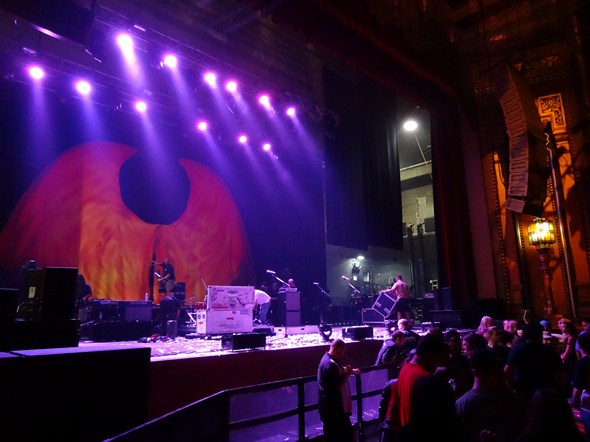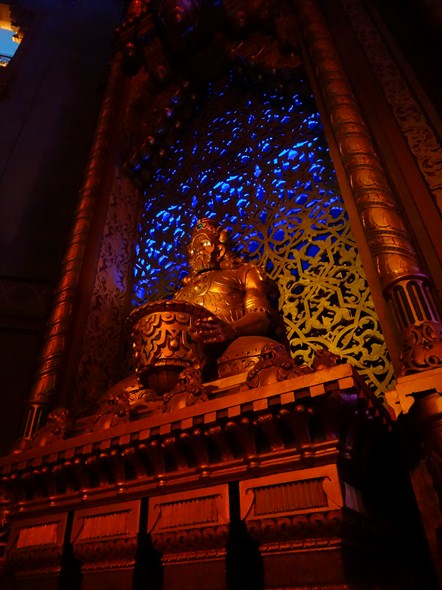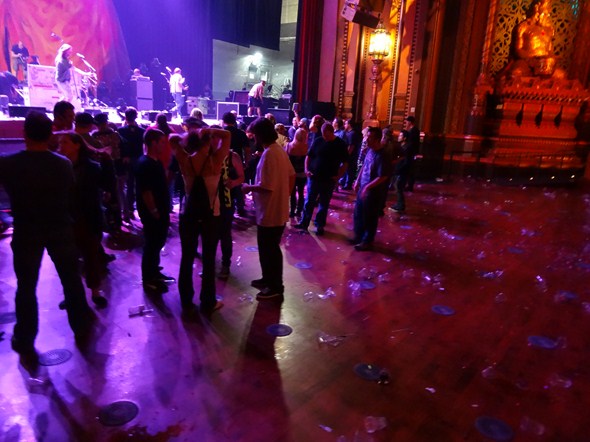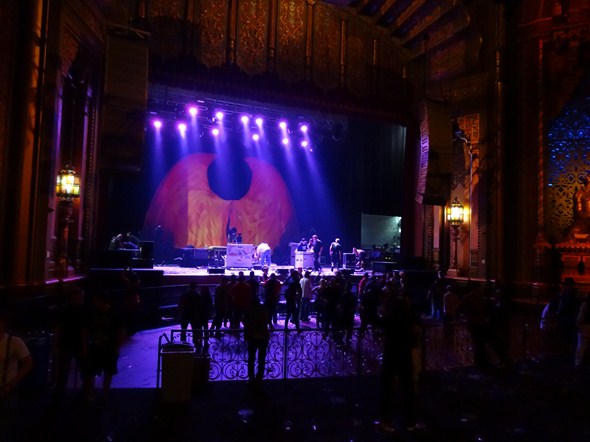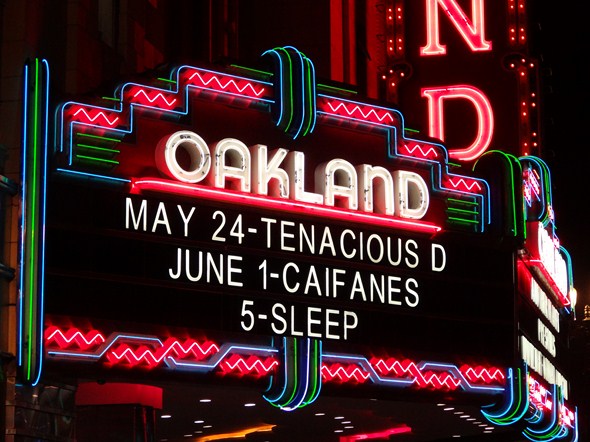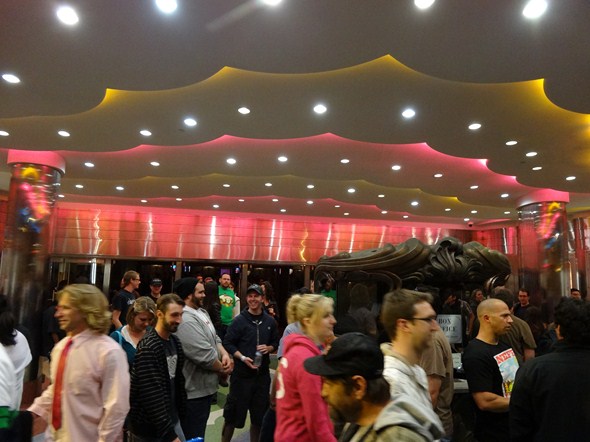 Jason DeBord