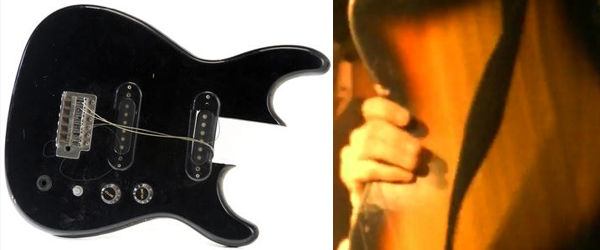 Bonhams will be holding their "Entertainment Memorabilia including Animation Art" sale event in Los Angeles on June 24th.  A good selection of music memorabilia is included in this auction.
The online auction catalog for the sale can be viewed at Bonhams.com: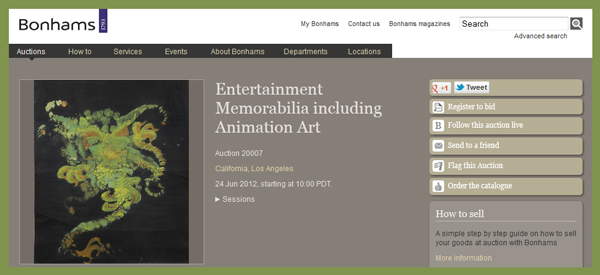 This sale includes 423 lots. Though much of the auction is comprised of Hollywood and celebrity-owned memorabilia and personal property, photographs, stills, posters/one sheets, and general "entertainment memorabilia", there is a good selection of original props and costumes as well. Also included in the auction are letters, contracts, scripts, paper ephemera, paintings, prints, industry awards, and other memorabilia and movie and television production material and assets. Also features is material under the banner of animation art.
This sale also includes a substantive selection of music/rock/pop-related memorabilia.  One of the highlights is a guitar fragment attributed to the Nirvana video for "Smells Like Teen Spirit", though only photos of the front are provided, while the back is shown in the video (see jump graphic at top of article).
Jason DeBord