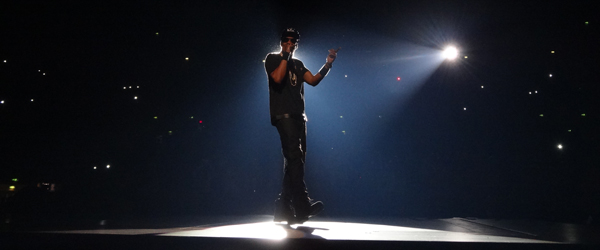 While contemporary rap music is not a subgenre at the forefront of my attention and music collection, generally speaking, I've always had a lot of respect and admiration for Jay-Z as an incredible artist and really intelligent business man.  I loved "old school" (to me) rap in the 80s (Run-DMC, Beastie Boys, LL Cool J, etc.) but to me, it was much more pop-oriented and hooky (and, well happy) compared to a lot of what is produced today.  But I would definitely put Jay-Z in a class of his own, and he's really innovated his own personal brand and genre of music, and it was awesome to finally see it and hear it live, and with this opportunity, the added bonus of this special tour with Kanye West born of their collaboration on the studio album Watch The Throne, naming this tour the same.  I missed the U.S. swing through the east coast late last year as I was in England at the time, and funny enough, caught it now here in England at the second to the last show.  Stellar.
Who: Jay-Z & Kanye West touring Watch The Throne
Venue: Motorpoint Arena
Presented By: Live Nation UK
Where: Sheffield, England
When: June 21, 2012
Seating: Block 120, Row K, Seat 1 (Also Front Of B-Stage Inside Perimeter, First Three Songs)

Obviously that fans of these artists don't really need a primer on their background and history, and honestly, I don't feel I'm capable of producing one.  Both are obviously top drawing acts in their own right, and it was really quite brilliant to have them work together on a collaborative studio album to tour along with some of their own hits.
Additionally, seeing them play in England was obviously quite a different experience from seeing them in the U.S., I would imagine, and the crowd was very enthusiastic.  For those unfamiliar with the territory, Sheffield, where the concert took place (at their very large Motorpoint Arena) is about two hours outside of London via train.  As I understand it, this was the second to the last date on this tour.  Even so, you wouldn't know it from the performance, as both artists were fully of both energy and joy, with regular smiles appearing on the large jumbo screens for those not close enough to see from their respective vantage point.
I was fortunate enough to have a press photo pass, so got to see the show unfold from the floor, inside the perimeter surrounding the B-Stage in the middle of the area, for the first three songs.  Jay-Z casually walked through the back crowd onto the stage and opened the show, with Kanye West soon appearing on the main stage, and Jay-Z rose into the air on a platform.
The show employed very high production values, though it all came off quite seamless; rising stage platforms with embedded video monitors on both, balls of flame erupting from the main stage, a crane camera and multiple fixed cameras feeding the jumbotron-style dual monitors behind the stage… even in such a large venue, there was always a lot to look at, and the ability to see the artists perform up close and personal.
The gig clocked in at somewhere around 40 songs…  again illustrating how a collaborative concert can be something really unique and also provide quite a lot of entertainment and value.  The artists performed both together and independently on the two stages, and the variety really worked well and kept things really interesting.
Overall, it was a really cool and enjoyable show, and I will definitely see Jay-Z again when I have the opportunity.  Kanye West did fine as well; I just don't happen to be as big of a fan of the Auto-Tune style of music (not that he uses it very frequently), though I do enjoy a few of his bigger hits, like "Heartless".  I probably wouldn't have ever gone to see him on his own, but with this event, I viewed it more as a bonus and found his bits to be really well done and enjoyable, so came away more of a fan than I was going into the show.
I recorded just two songs from the vantage point of my seat up into the stadium; both will be embedded below (at the mercy of slow hotel Internet service…):
"Big Pimpin'":
"Empire State of Mind":
"99 Problems":
Below are photos I took during the concert: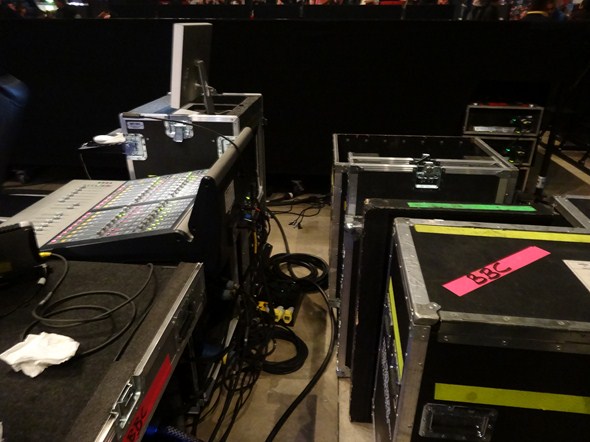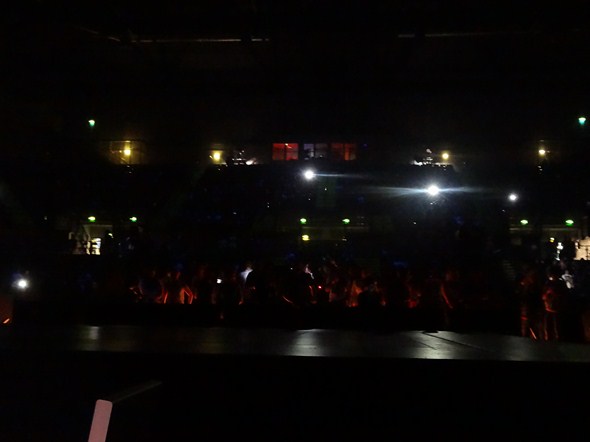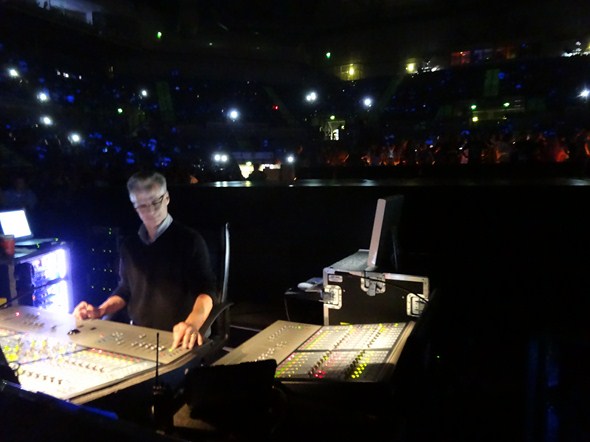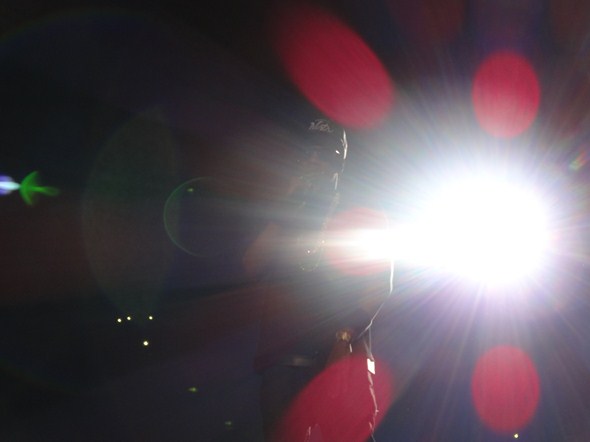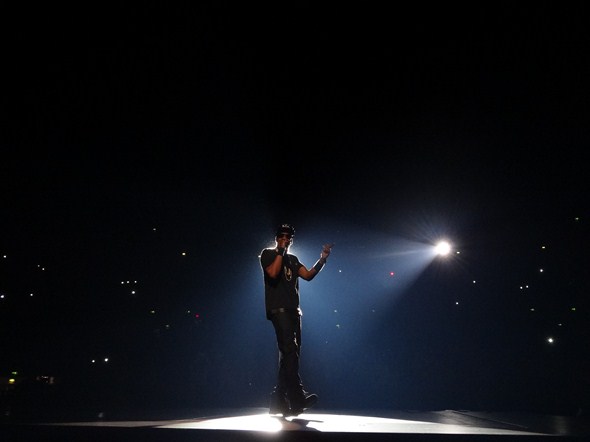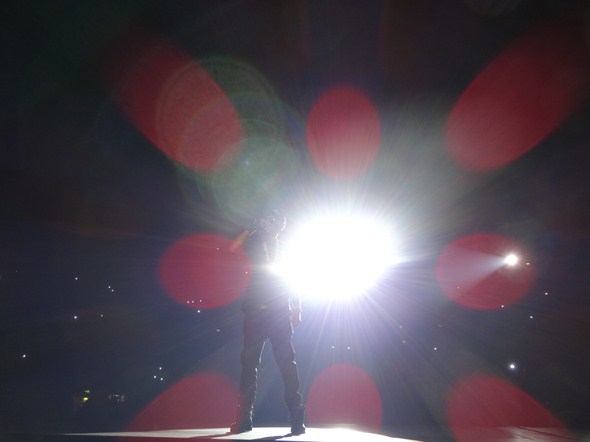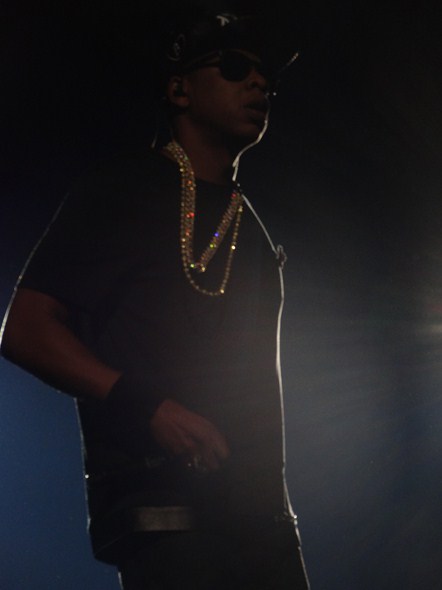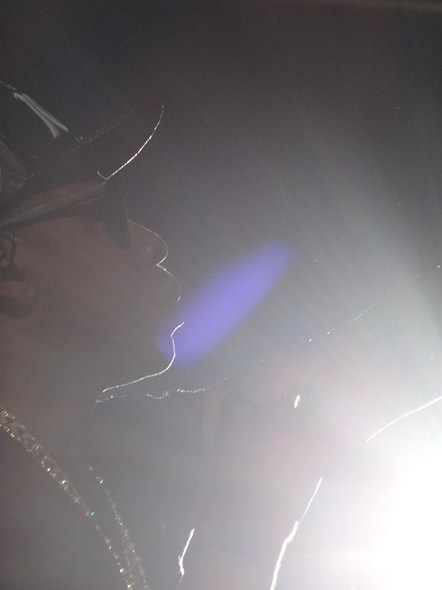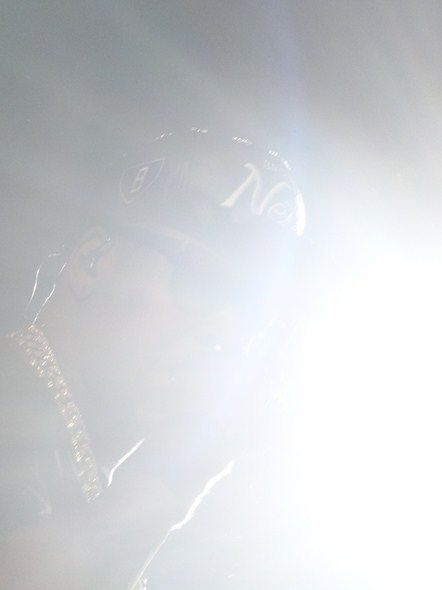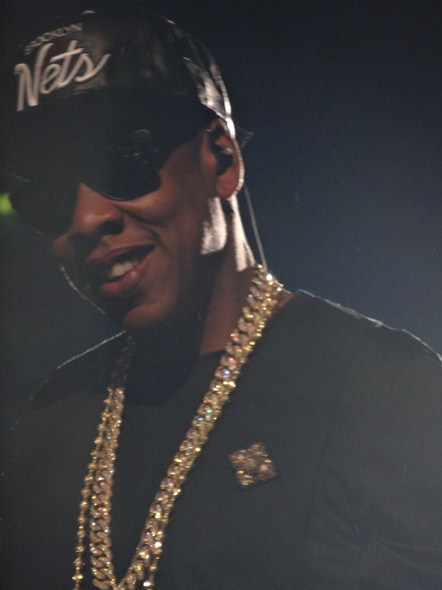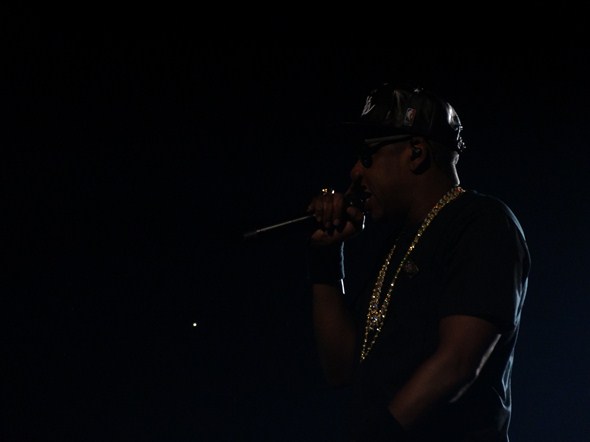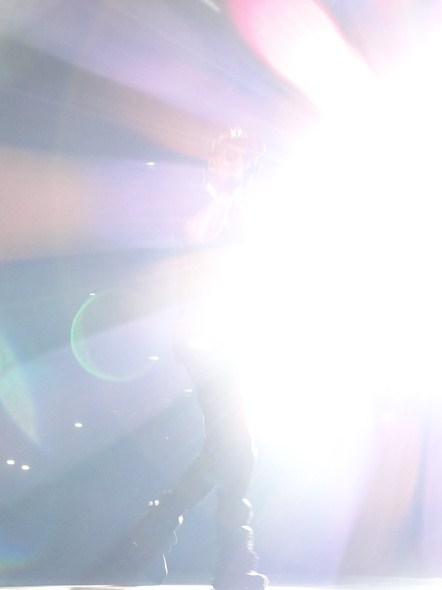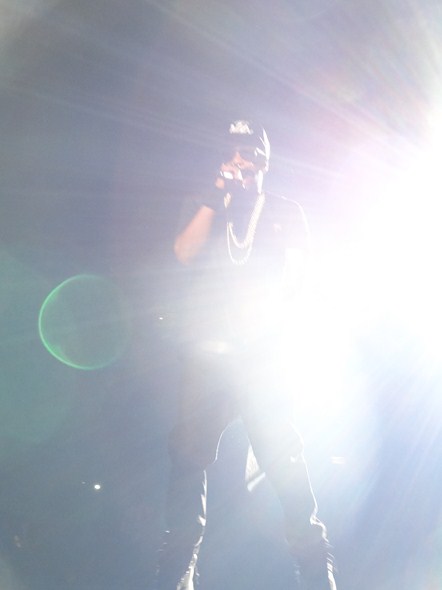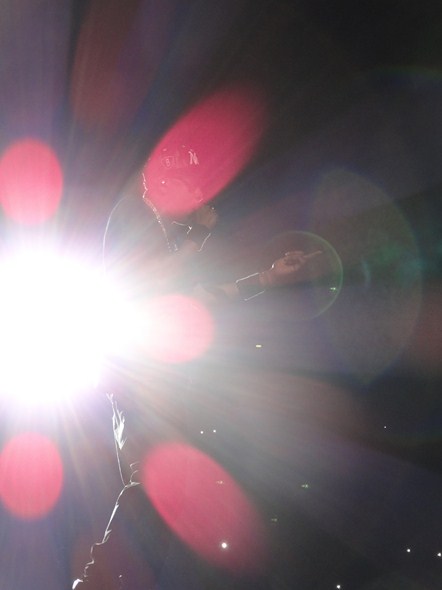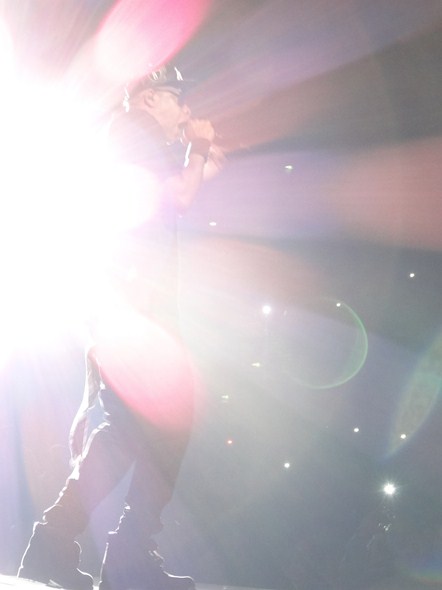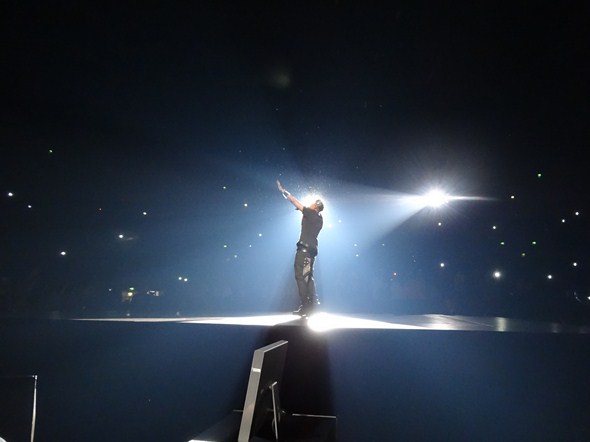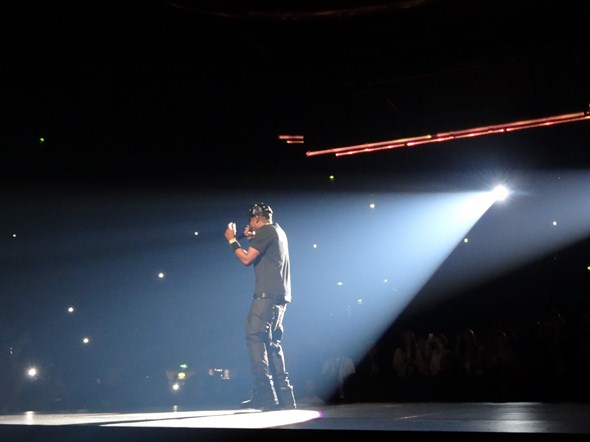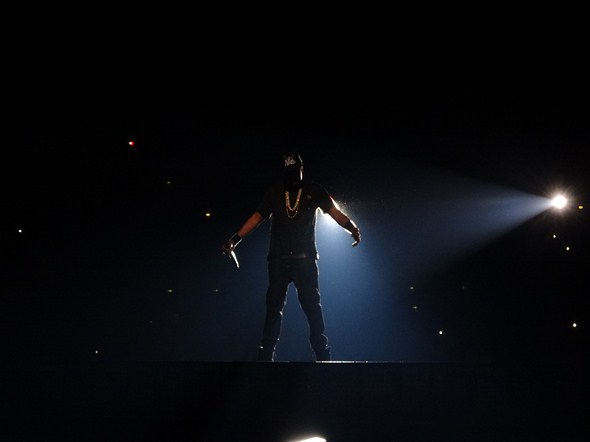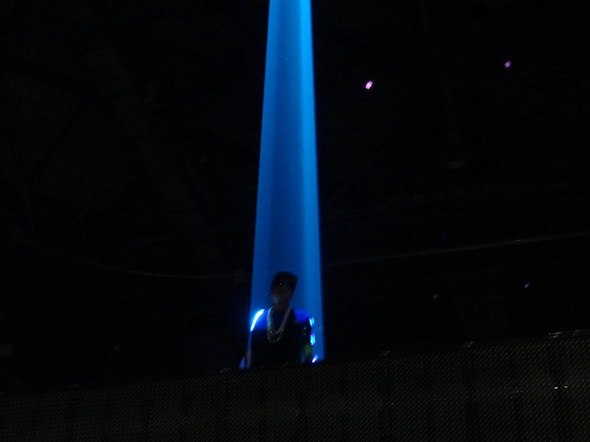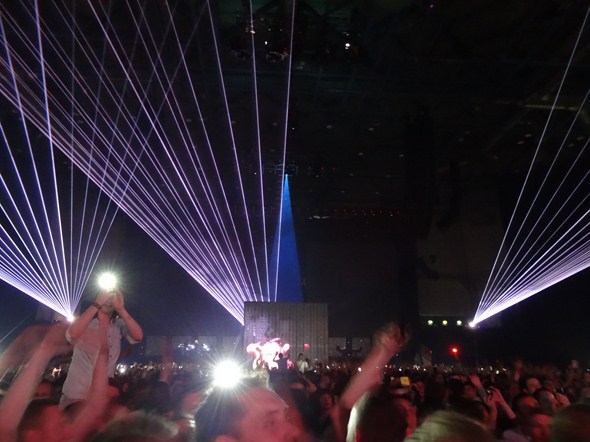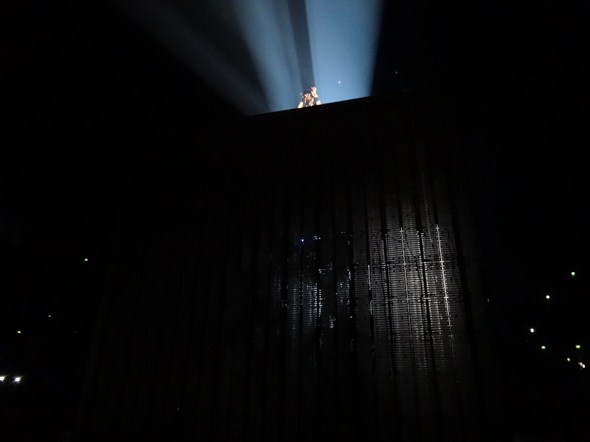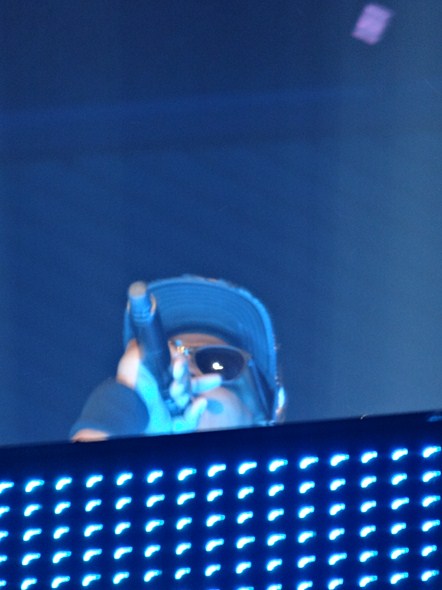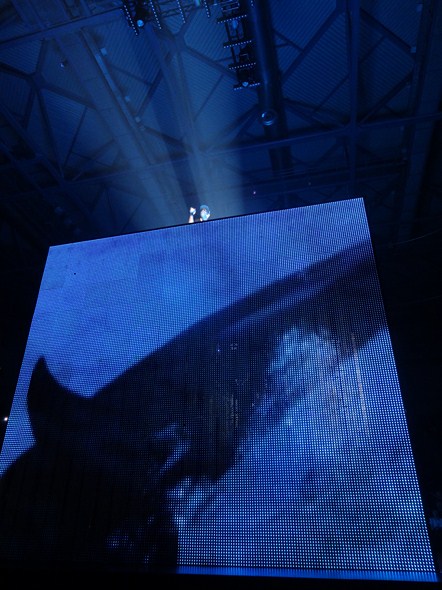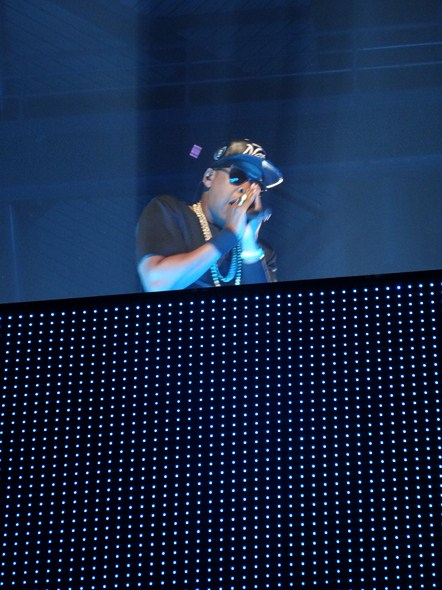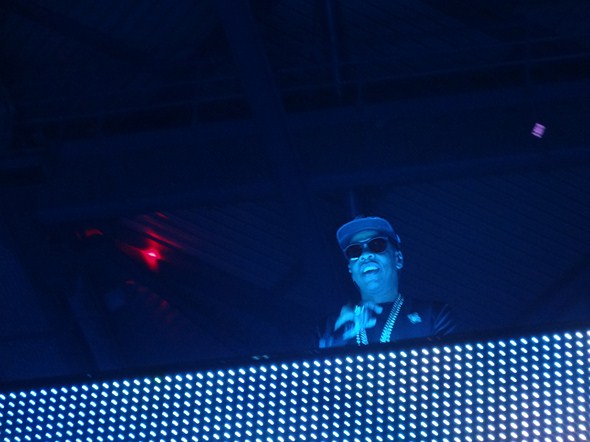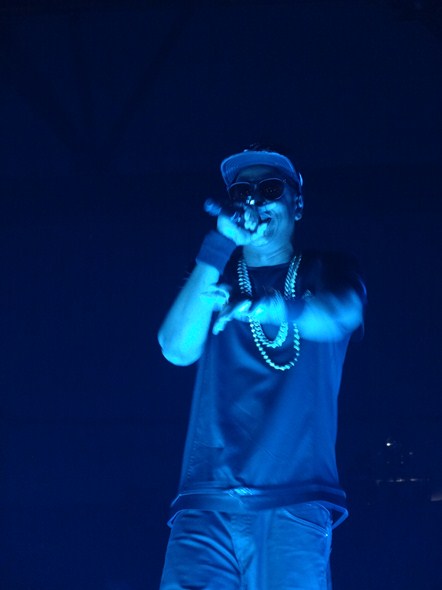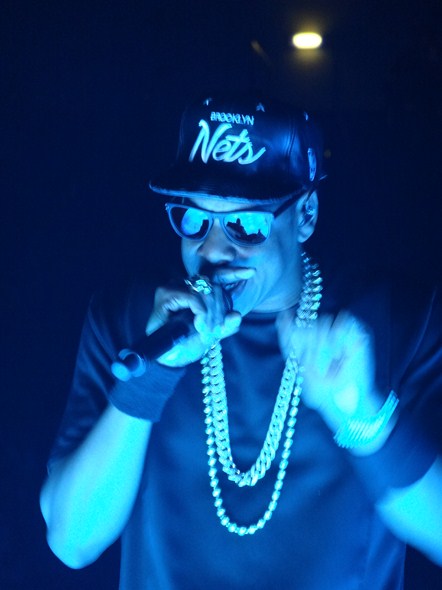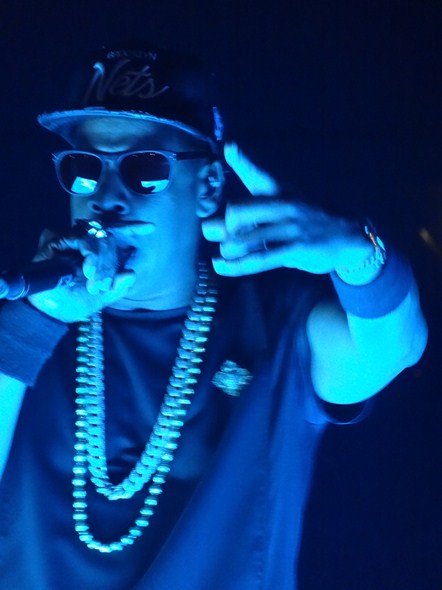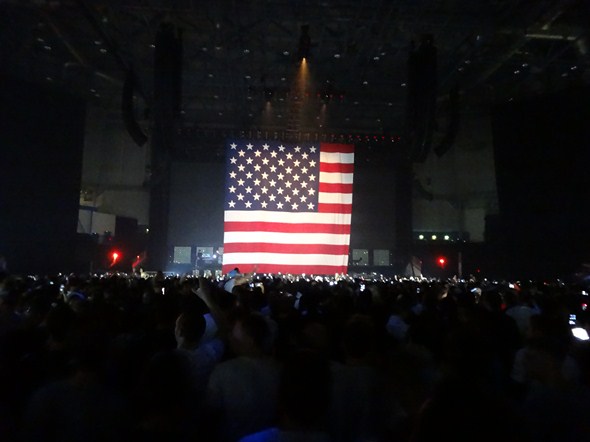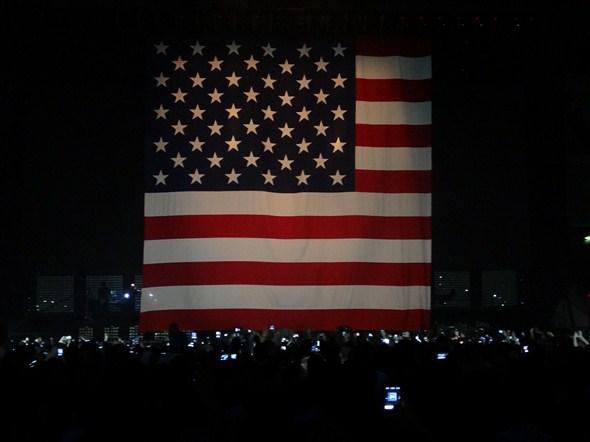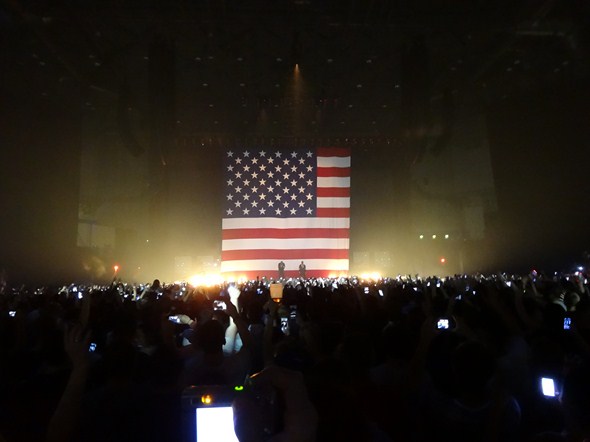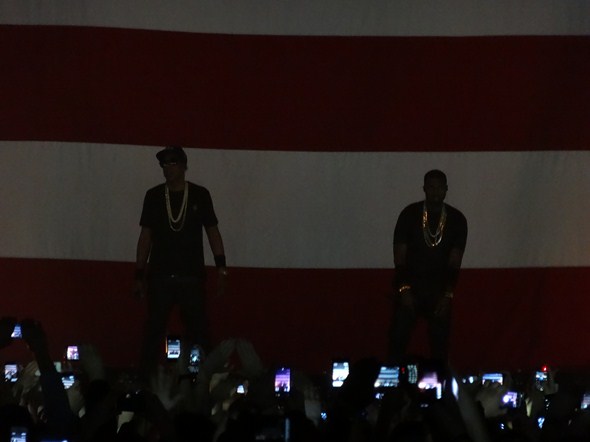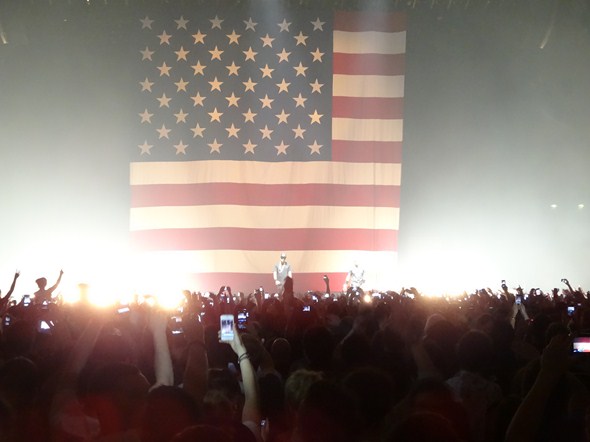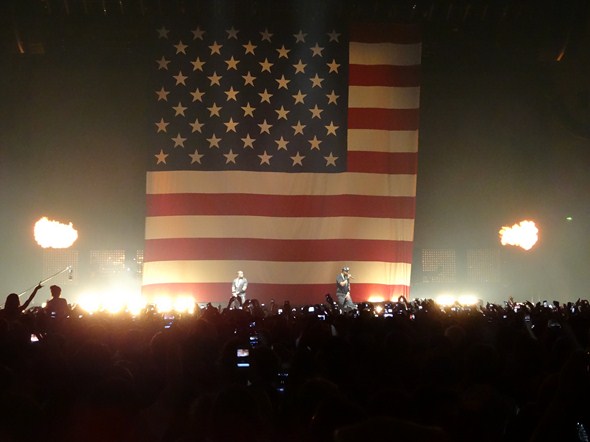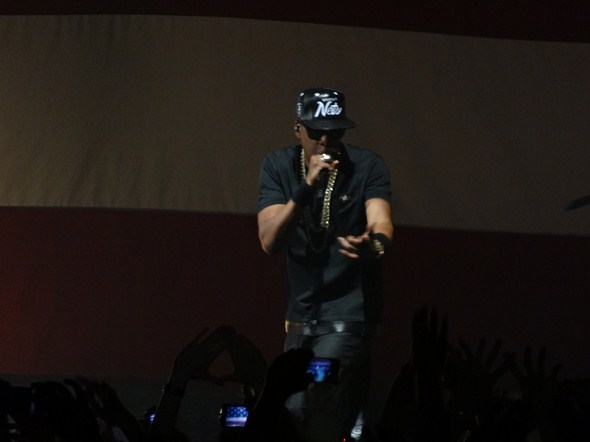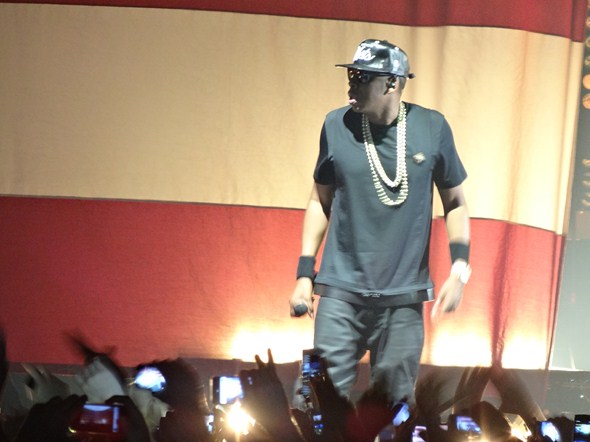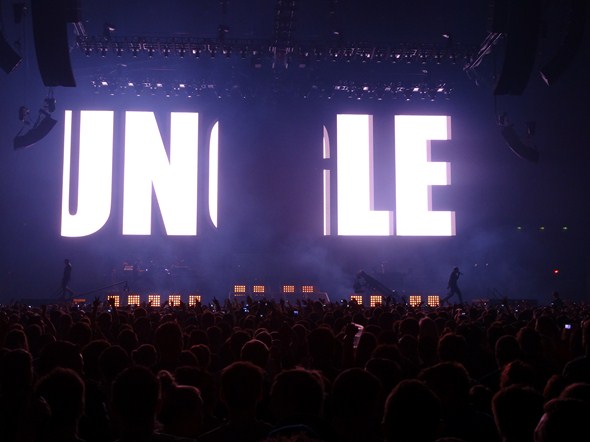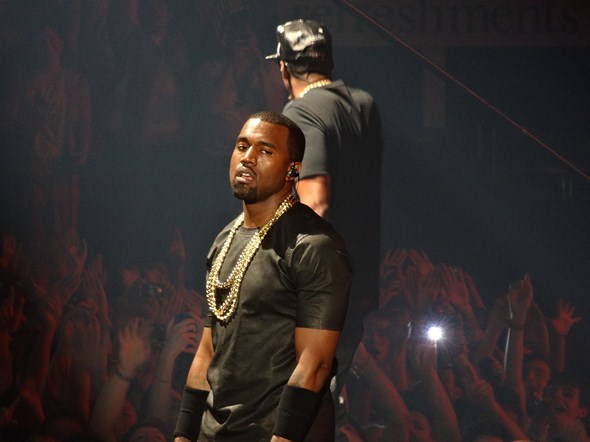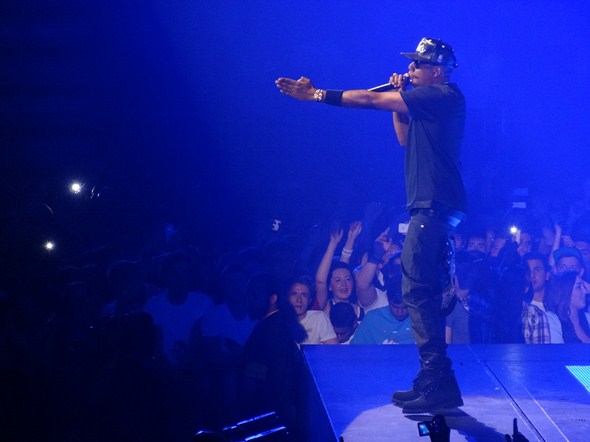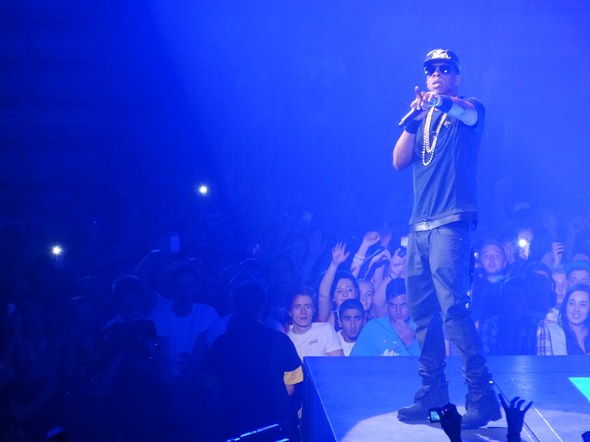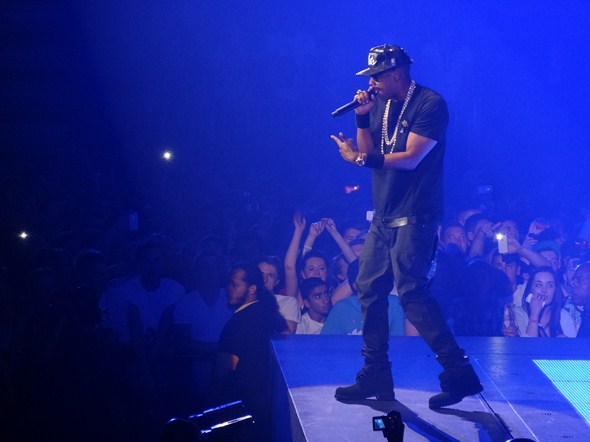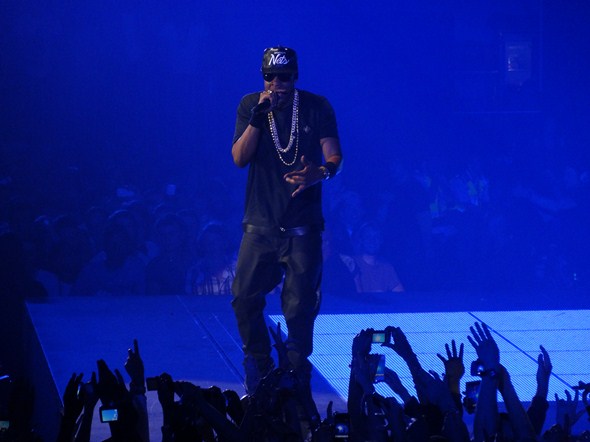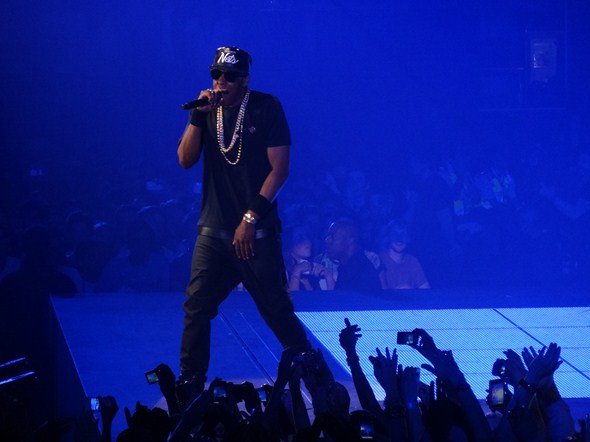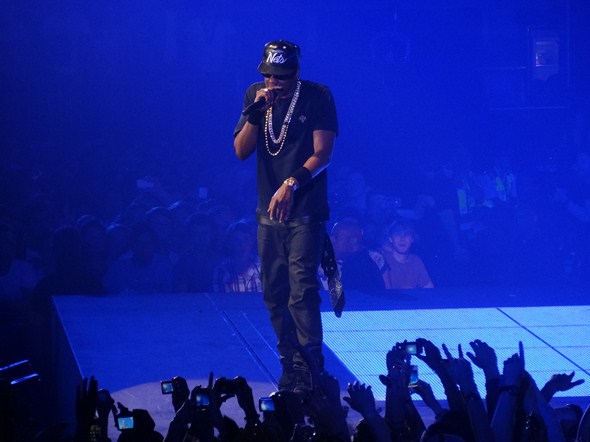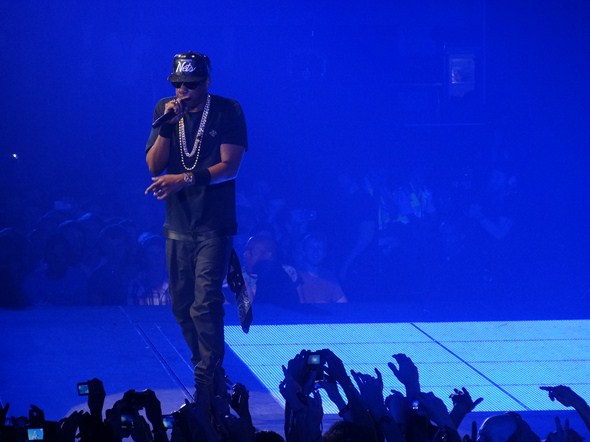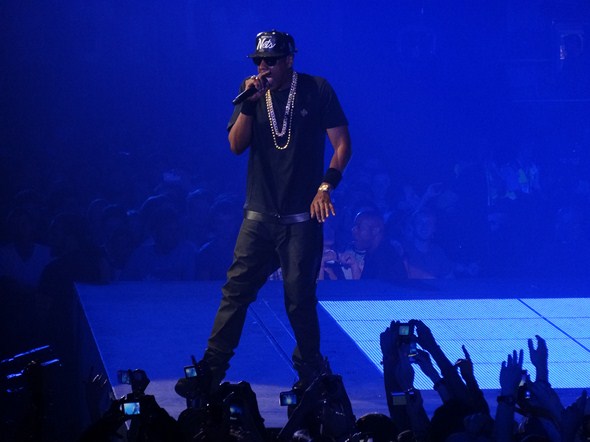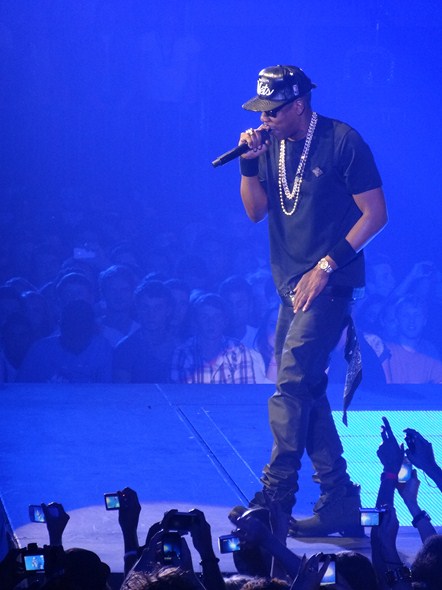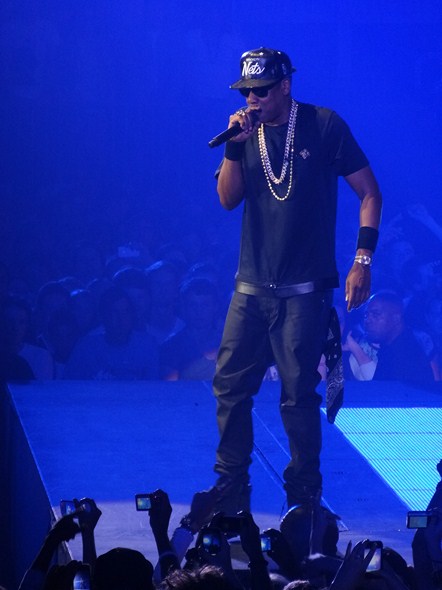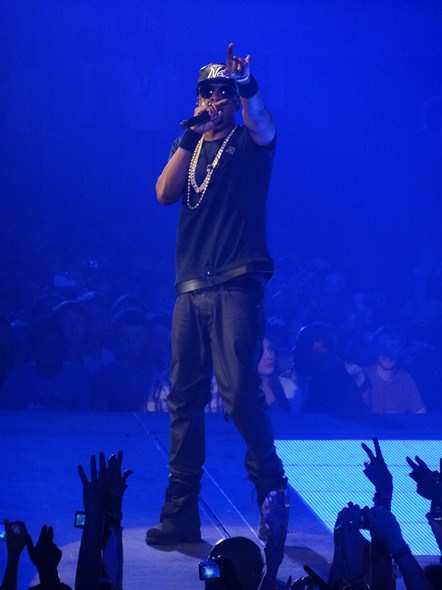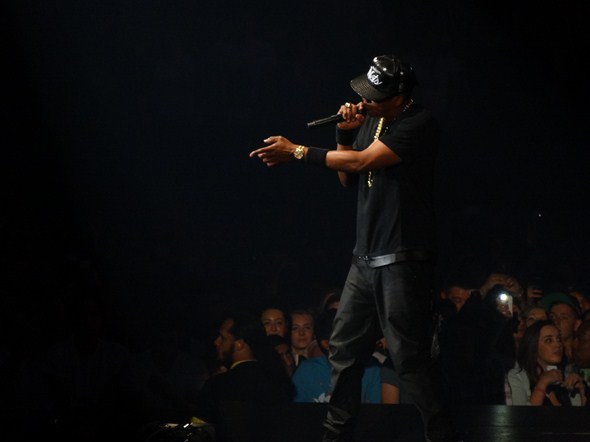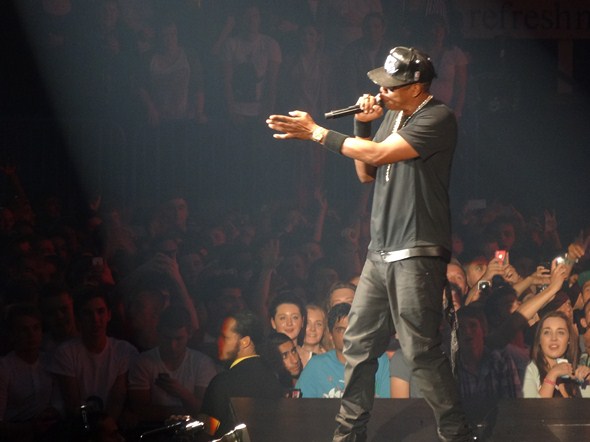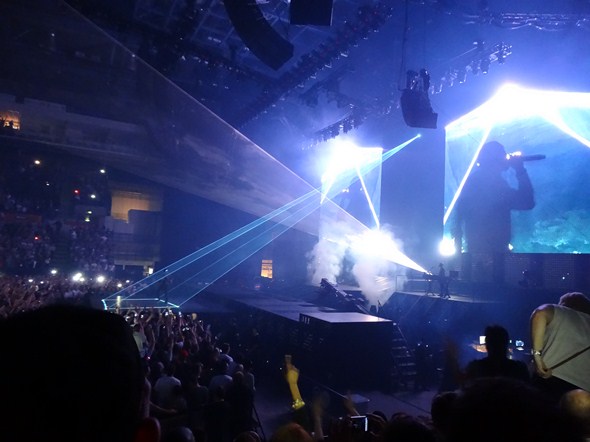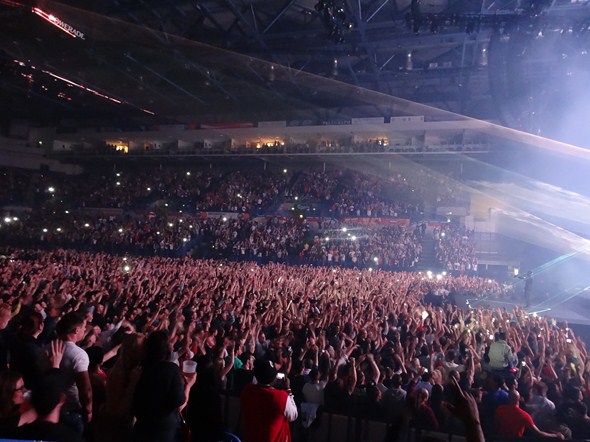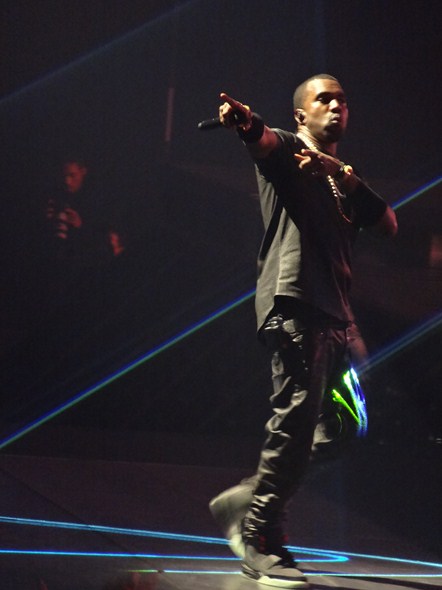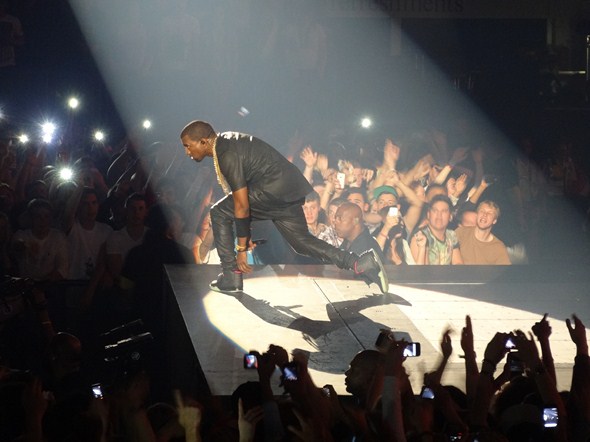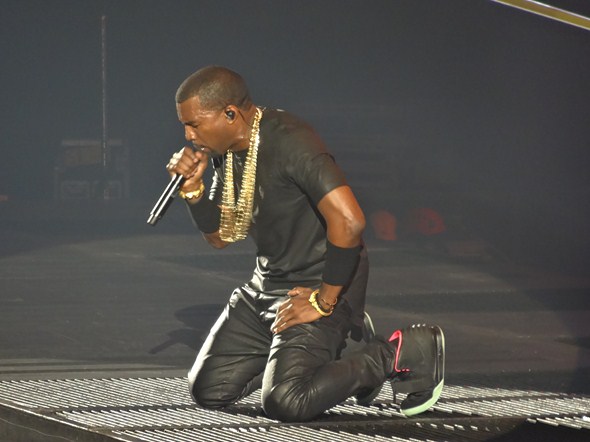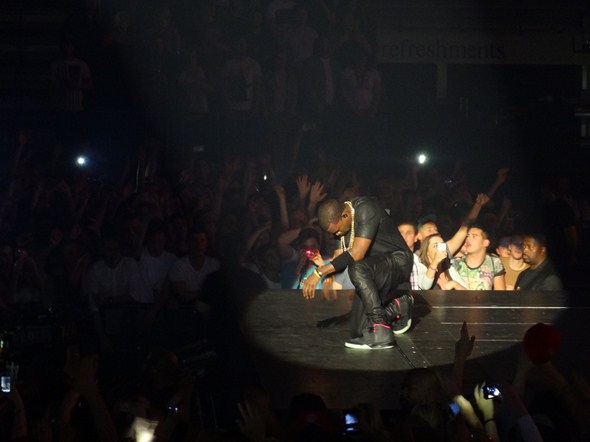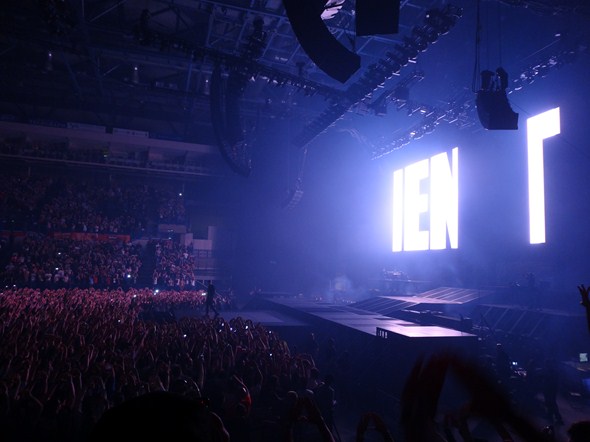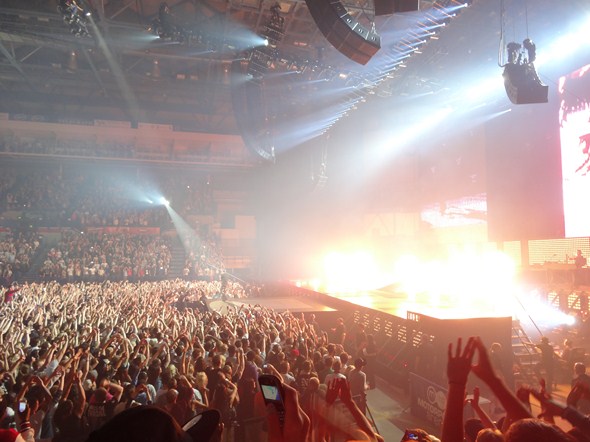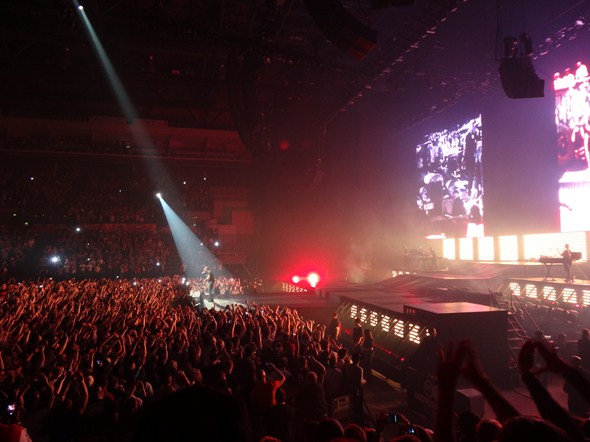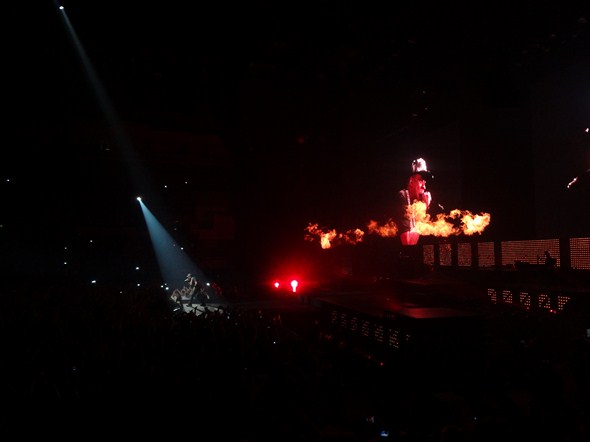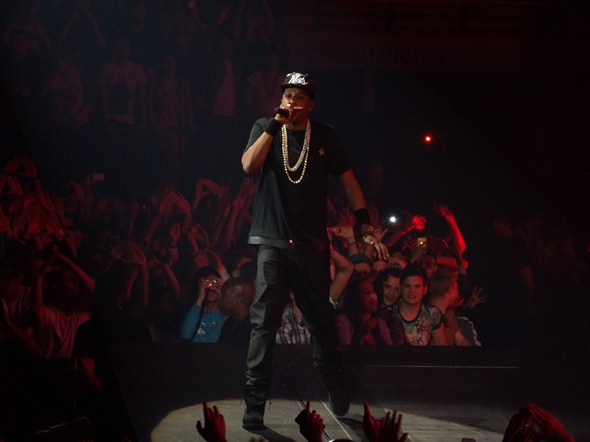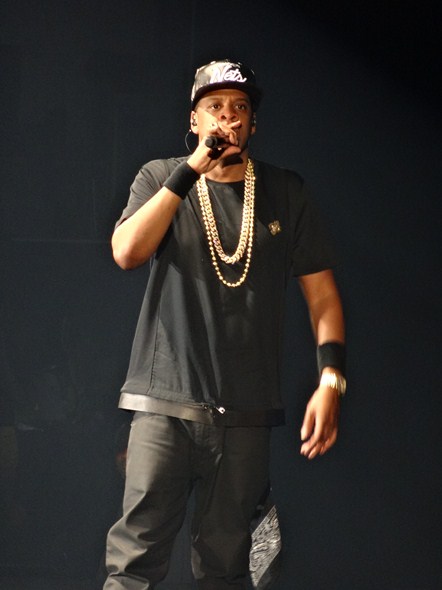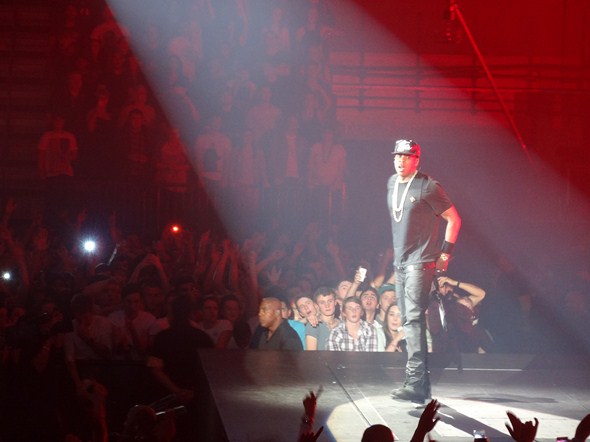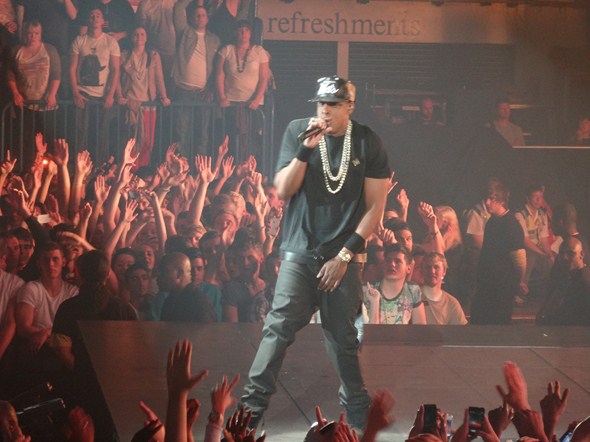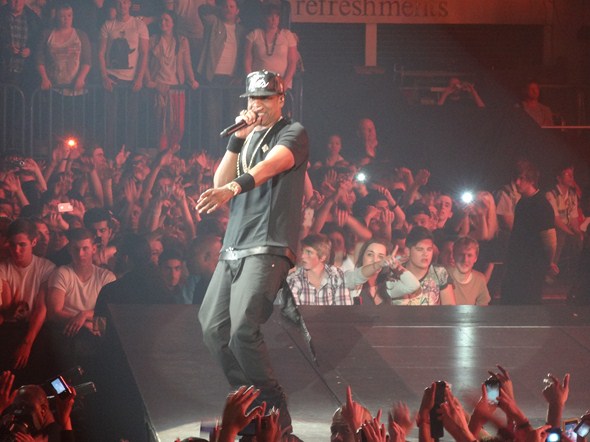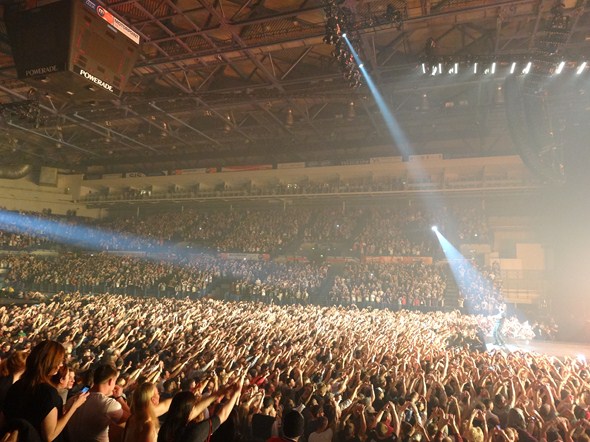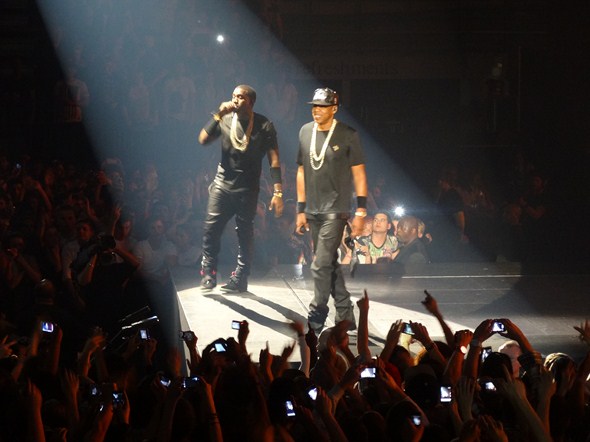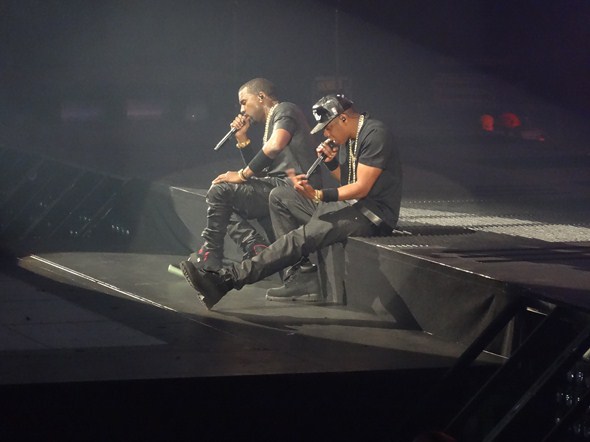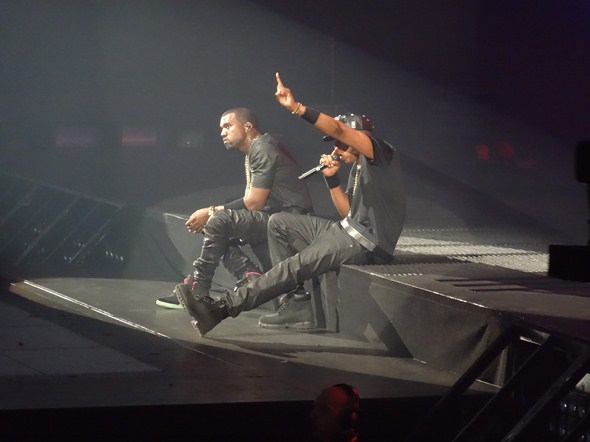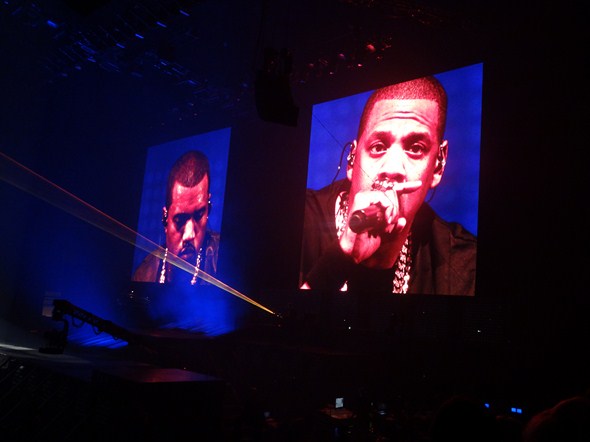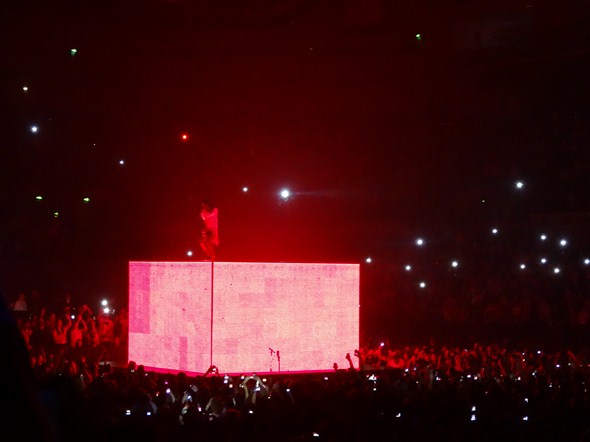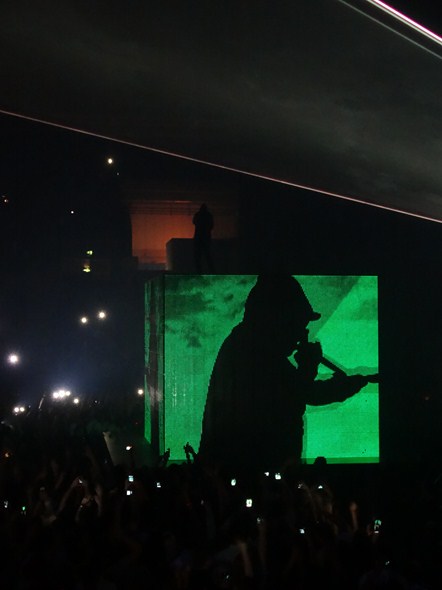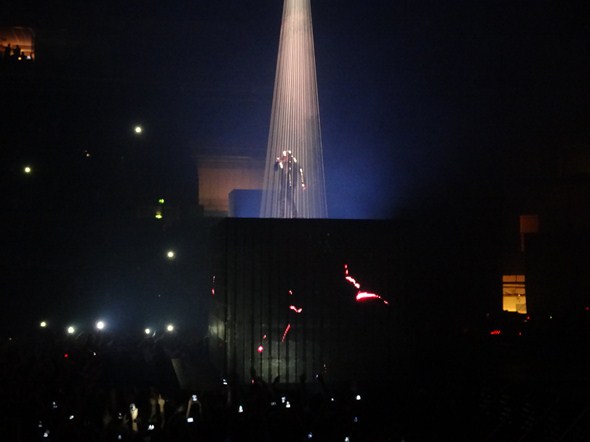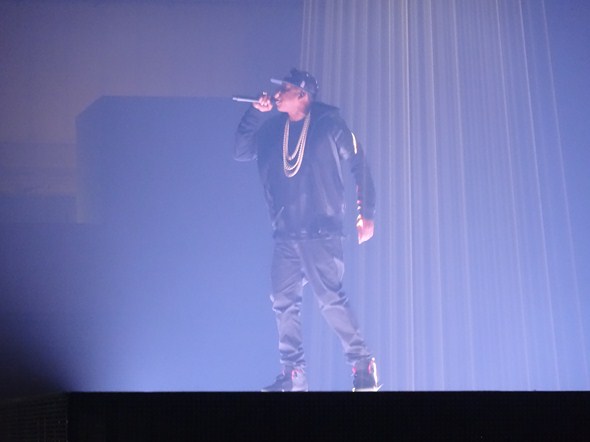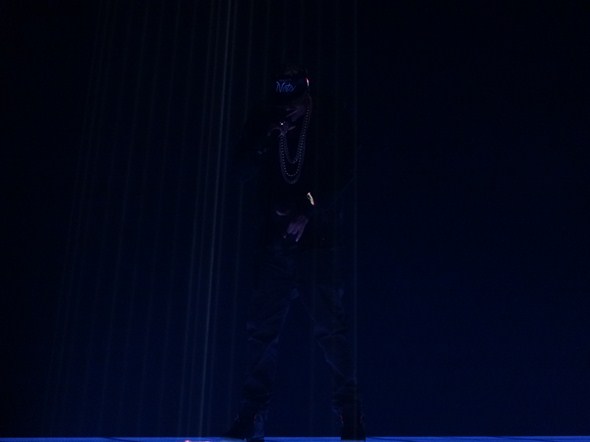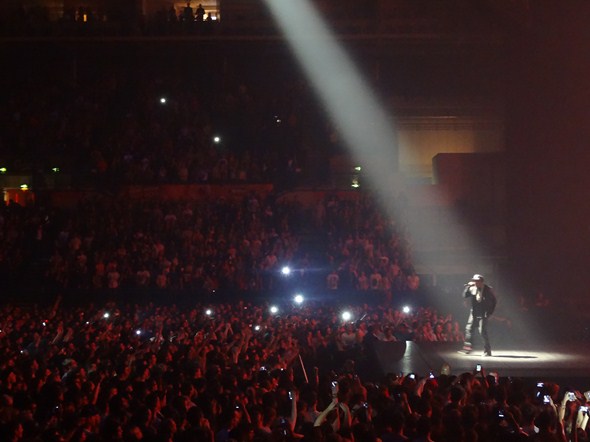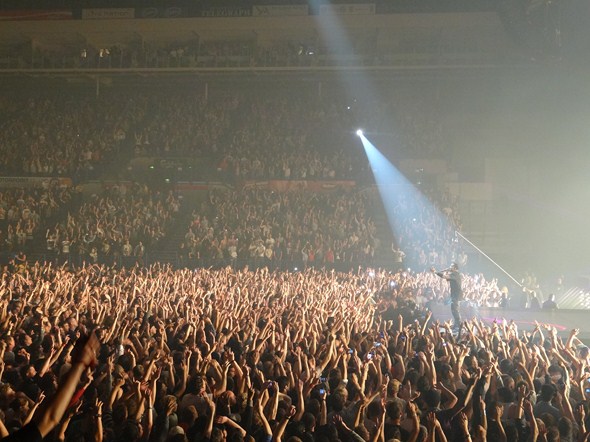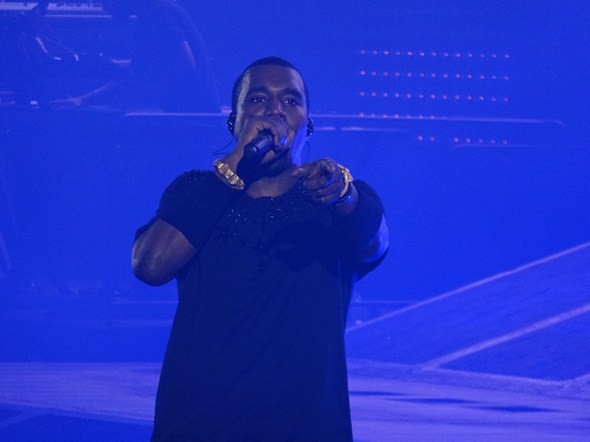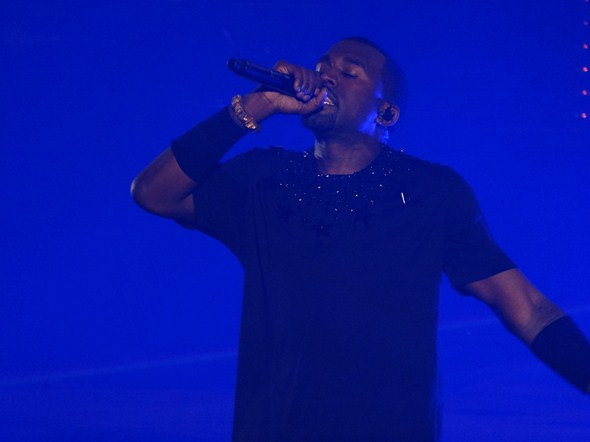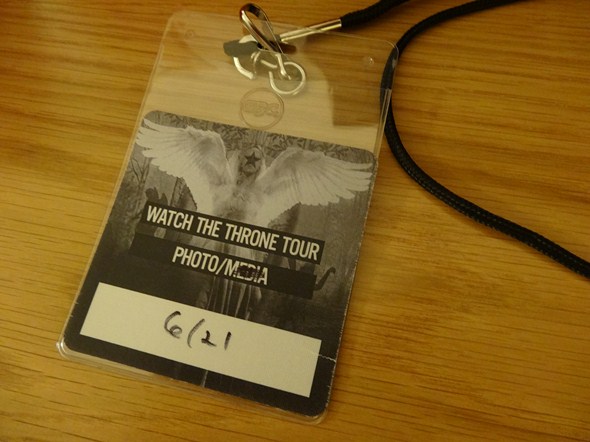 Jason DeBord