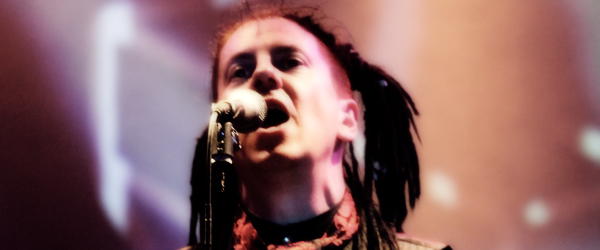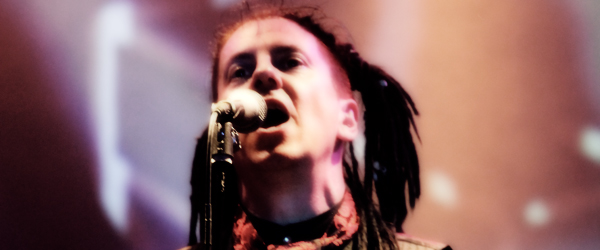 Late last night and into this morning at King King in Hollywood, Information Society played a special one off gig in the U.S.; the only scheduled show here for 2012 and their first live performance since 2009.  The band leaves for Brazil this morning to play a number of concerts there this month, and those who make those shows will likely be as thrilled to see the band as the fans here in the Los Angeles area.  It was a fantastic show and the group sounded as great as they ever have, and it was a thrill to see them perform.  It was a great crowd of dedicated music fans and the band obviously had a ton of fun playing in this intimate venue.  Epic night.
On Monday, leading up to this special concert, Paul Robb was kind enough to take the time to talk with my via telephone, and the full interview can be found here:
The audio interview is also available as a free download from iTunes HERE
Who: Information Society
Venue: King King
Where: Hollywood, California
Supporting: Father Tiger
When: July 3, 2012 (though InSoc ran until about 1:00 am!)
Seating: General Admission (I roamed the floor throughout)
Current Touring Members:
Paul Robb, Founder – Various
Kurt Harland, Founder – Vocals, Electronic Drums/Effects
James Cassidy, Founder – Various
Mike Wimer, Percussion
Zeke "Falcotronic" Prebluda, Video Producer
Though they had been performing for many years before, Information Society had a huge mainstream hit in 1988 with the song, "What's On Your Mind (Pure Energy)", off their eponymous album, and thus, it is this song that they are most known and recognized for by the public at large.  Being that it is July 4th, Independence Day, as I write this, many alternative radio stations across the U.S. have a tradition of playing some semblance of a Top 10 80's hits on this and other festive holidays, and "What's On Your Mind" usually is near the top of any of these lists, as it is synonymous with my favorite decade.
The band was formed in Minneapolis, MN in 1982, and they were and still are true pioneers in electronic music.
Following their 1988 hit album, they continued to release new material with favorable results, though Robb and Cassidy left the band in 1993, with Harland continuing on through 1998, with no real activity at all until 2006, and new material again started to come out.
I discussed a number of topics of interest with Paul Robb in our interview Monday, but I really enjoy the fact that Information Society was so ahead of the curve on a number of pop culture and musical innovation fronts, that the mainstream is just recently starting to catch up with them.  During the 80s, electronic and synthesizer styles of music were viewed by many as faddish, and "geek" pop culture was something to be enjoyed quietly, not celebrated.  Obviously a lot has changed, with a series like The Big Bang Theory being the #1 comedy on television, the explosion of popularity with Comic Con in San Diego, the ubiquitous nature of the Internet and technology, and the like.  Information Society have been consistent in playing a part in cultivating the sub culture into something that has since widely been accepted as at the very least valid, if not cutting edge cool.
I had a great love of this band once I discovered them along with the mainstream, though they'd been producing and performing music around five years prior to that… but once I found them, I've followed them ever since, along with Paul Robb's solo efforts (Think Tank and Brother Sun Sister Moon and other HAKATAK artists).
King King Hollywood
As for the gig itself, it was moved from the original location at the Complex in Glendale to King King in Hollywood in recent weeks, and I'd never been to either.  King King is in the heart of Hollywood, just a stroll from landmarks such as Grauman's Chinese Theatre, Hard Rock Cafe, The Kodak Theater, El Capitan Theater, and the Roosevelt where I decided to crash for the night.  Once I found it, well, it required some signage to figure out what to do next, as the entrance is around the back, and the front of the space has the street side glass all blocked out (as it is essentially the back of the stage, once you get oriented inside).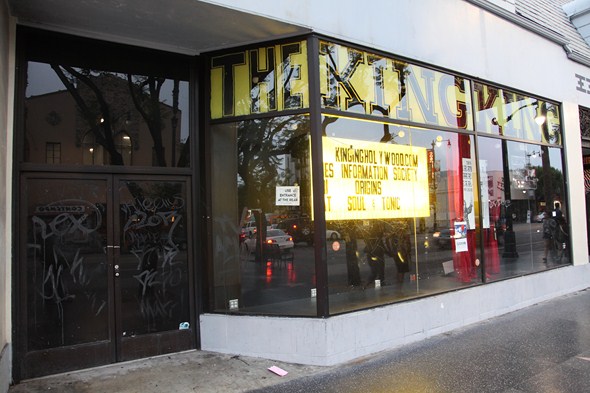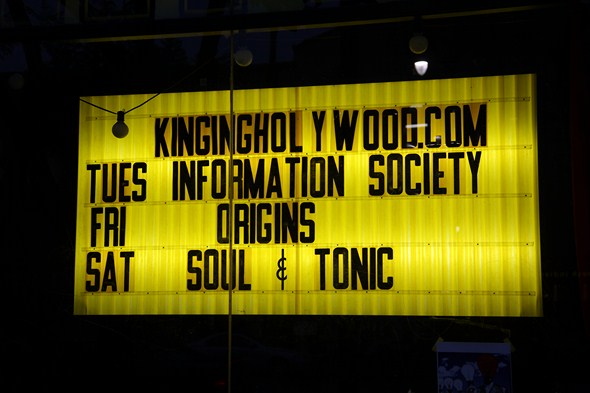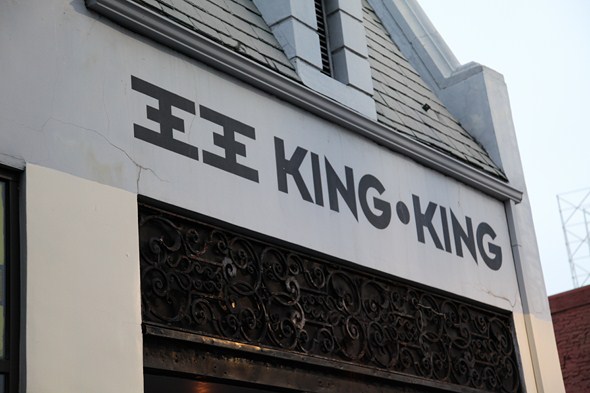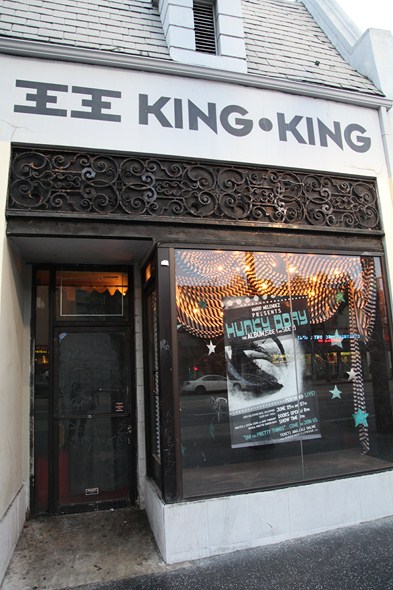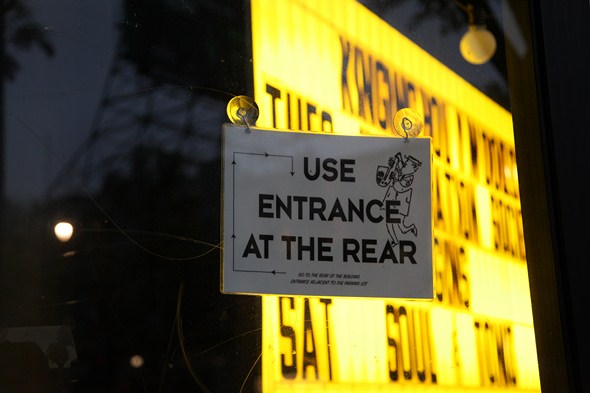 Doors were scheduled for 8:00, though I think it was closer to 9:00 before we were all let in; it was actually a great opportunity to meet and chat with other concert goers though, and I immediately learned that fans of InSoc are really tapped into the music scene – both with 80s music and the cutting edge and new bands – so many enjoyable conversations were had all around.  Members of the band even came out to chat with some of us waiting, and it was quite and engaging and casual affair.
The staff for King King were very cool, and I really appreciate the atmosphere that they create with their club – very friendly and just a cool vibe overall (with hip decor) – the staff their are very friendly and helpful, though professional and with a good handle on things.
We were greeted by some awesome DJing by DJ Bractune featuring a great mix of 80s music.
Father Tiger
Father Tiger provided support as the opening act, and though I was previously unfamiliar with them, they put on an awesome show and I really enjoyed their music and plan to follow their work as well.  You can download their free 4-song EP HERE.
Below are some photos taken from side stage during the Father Tiger set: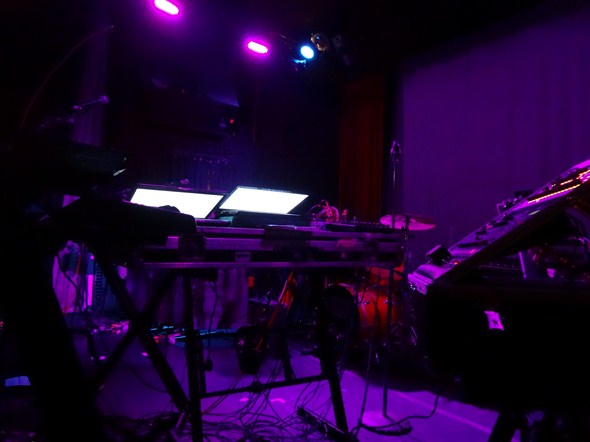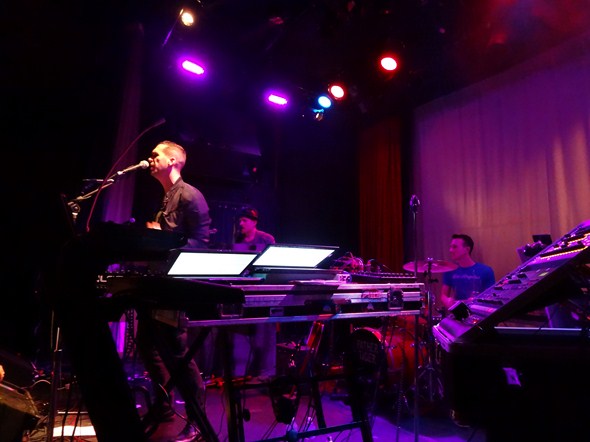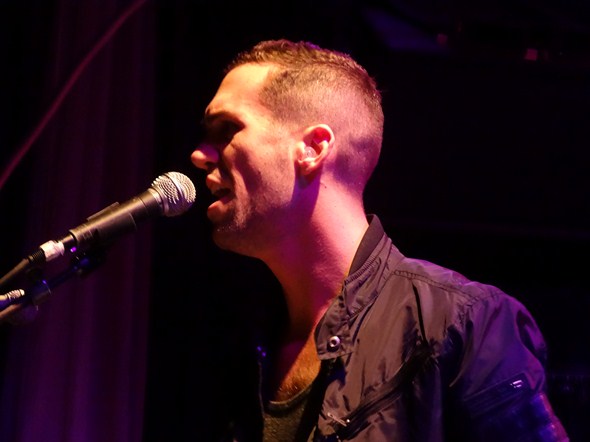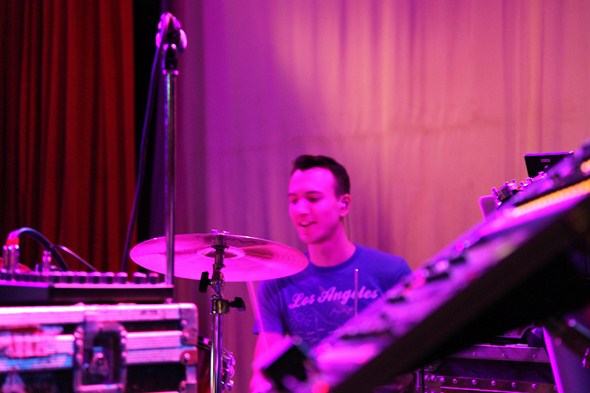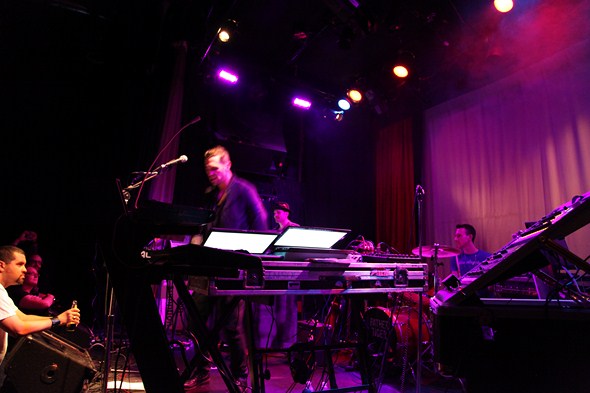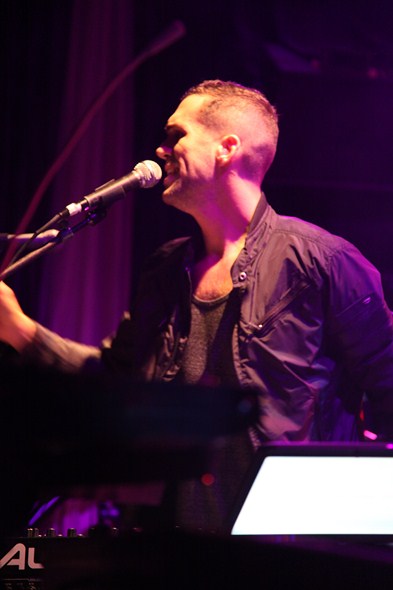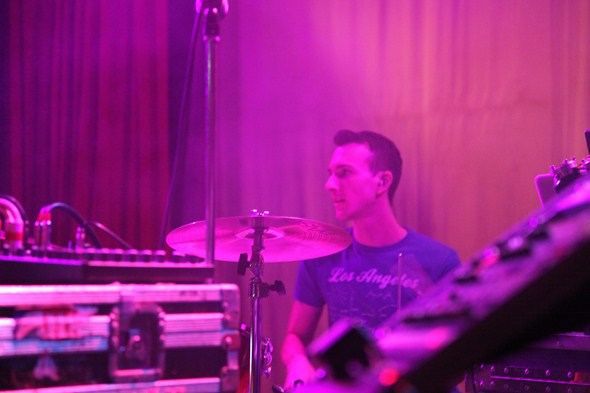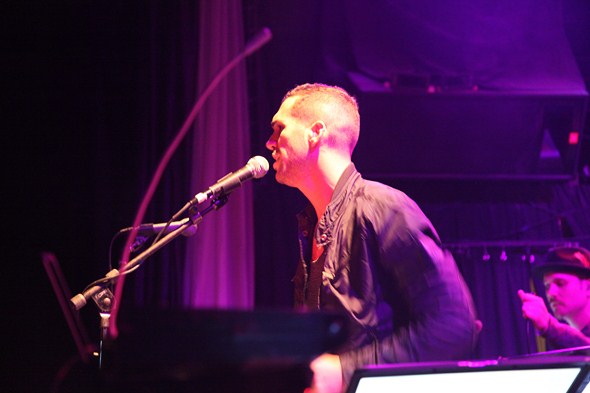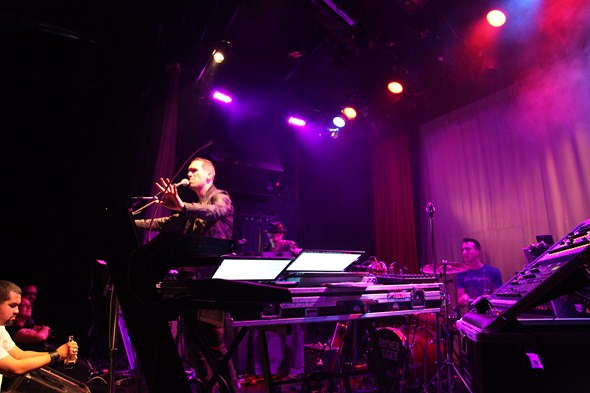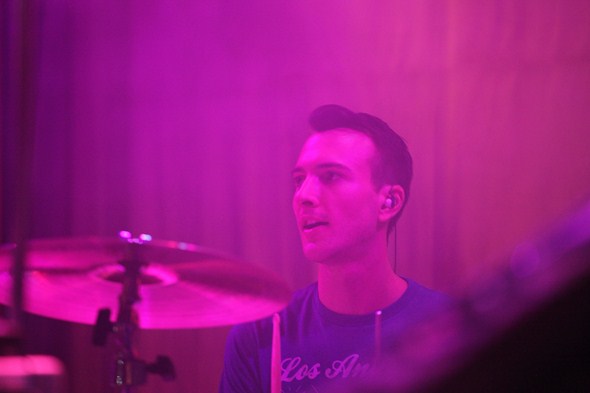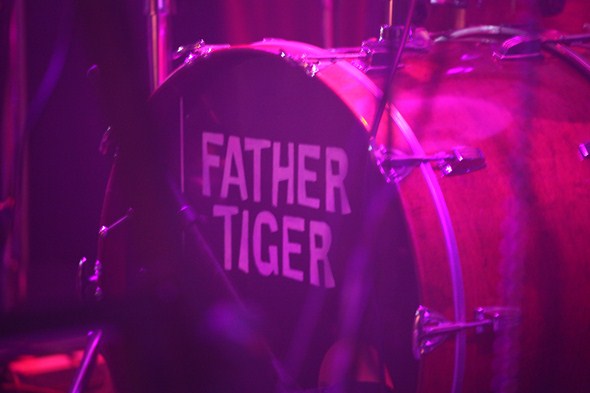 Information Society
Information Society followed, with founding members Kurt Harland, Paul Robb, James Cassidy in front with two "red shirt" members (a la doomed Star Trek crew members) at the back of the stage (Mike Wimer and Zeke "Falcotronic" Prebluda), and special guest vocals on one song by Leila Mack of Friendship 7.
The band opened with an intro tease of "Peace & Love, Inc.", then moved with great energy through a pretty varied set that covered material across their catalog.  There was definitely a very friendly vibe in the air, as the crowd was very cool and forgiving in allowing people to navigate around in the fairly moderate-sized club.  I usually stake out a spot close up and never move, but with this show, I made my way from one side stage area to the back to the other… and back again a few times, trying to get interesting shots of the band from different vantage points.  There was really not a bad spot in the place, and it was a real joy to see them play live again.
Below are two videos I shot during the performance to give an idea of the show as well as archive and preserve the first time these have been played in some time.
Video: "What's On Your Mind (Pure Energy)"
Video: "Peace and Love, Inc."
It was really an epic show – the kind that leaves me wanting to repeat the experience and see them play again.  I don't know when or where that might be, but I'm confident I will have another chance, as I got the sense they really enjoyed putting on the gig, and imagine much success on their dates to follow.
Special thanks to the band for putting on this special show, and to the band's management for setting up Monday's interview and for the press/photo access at the show last night – it is appreciated.
Below are photos I took during the event: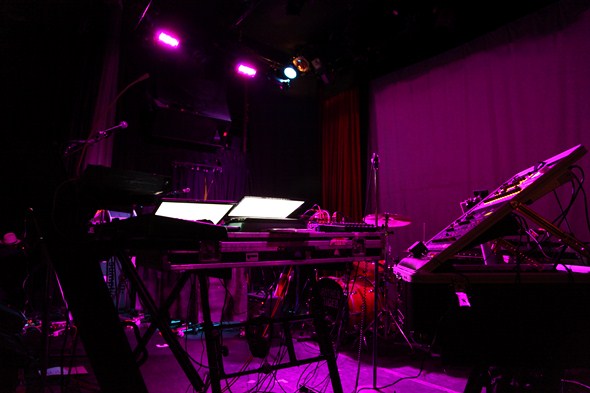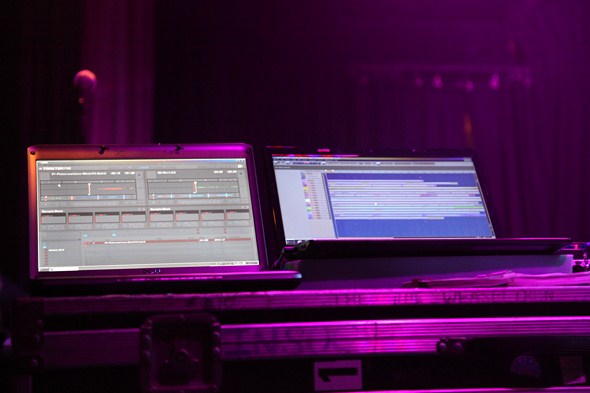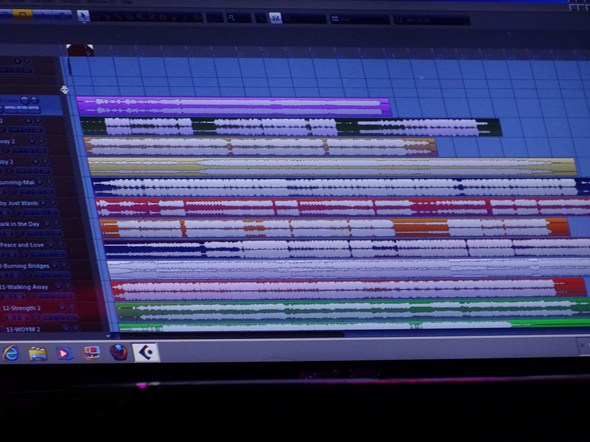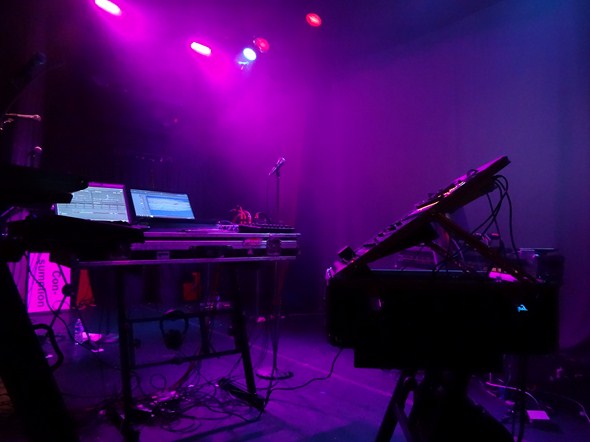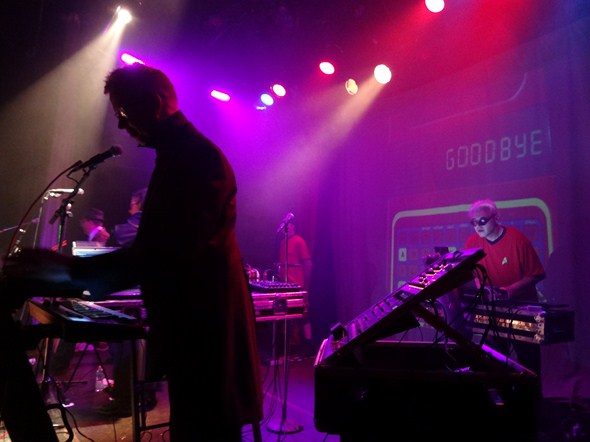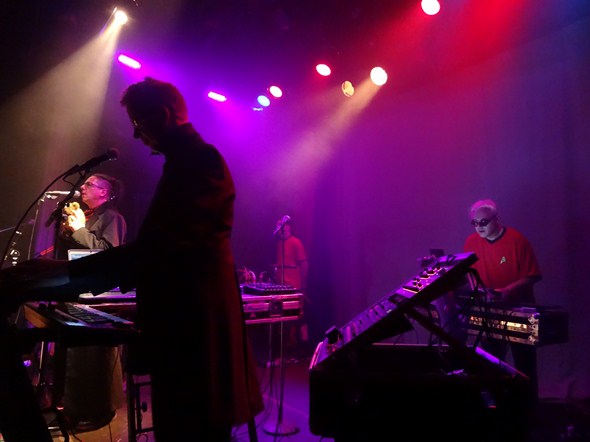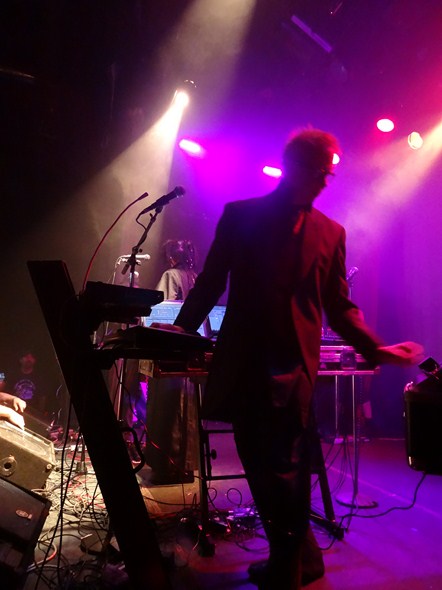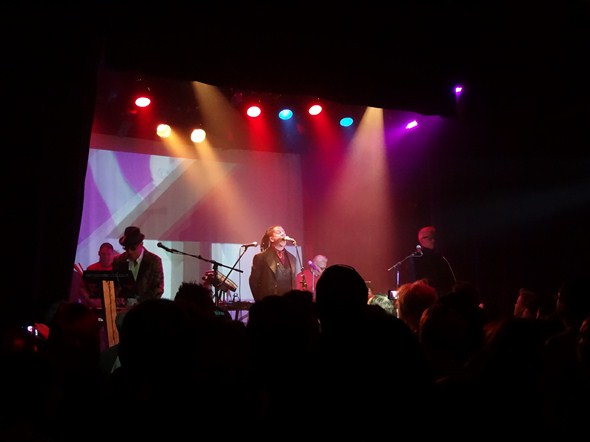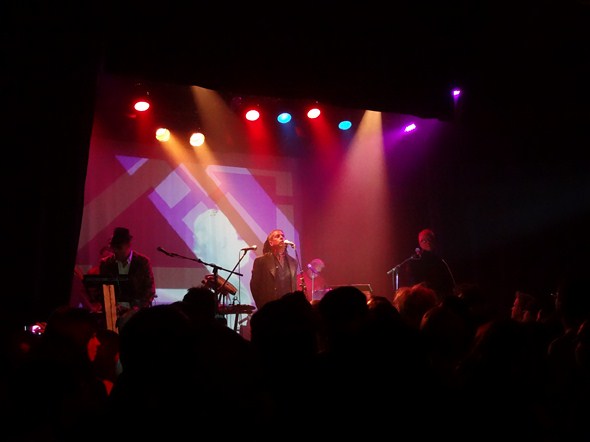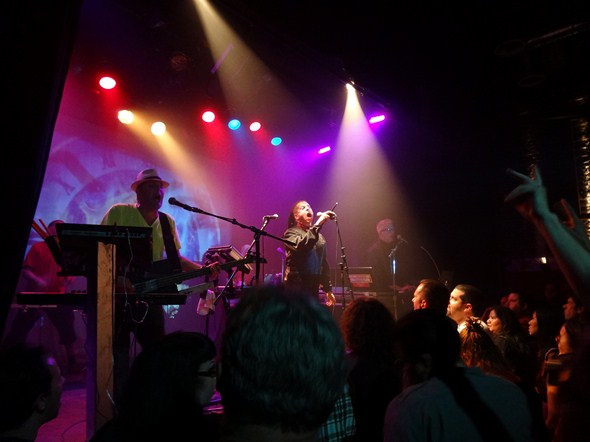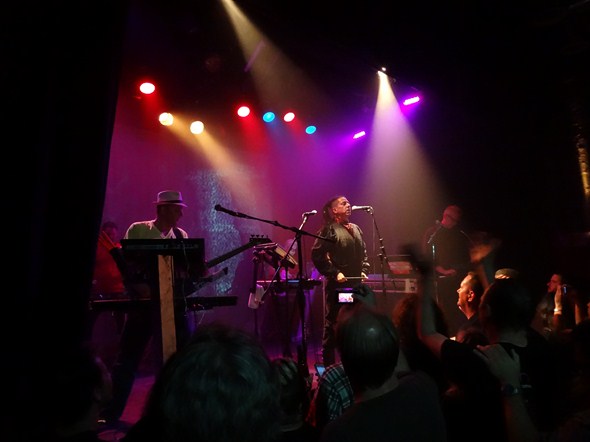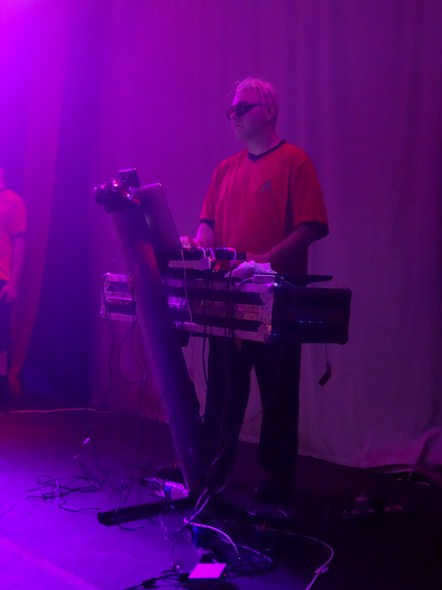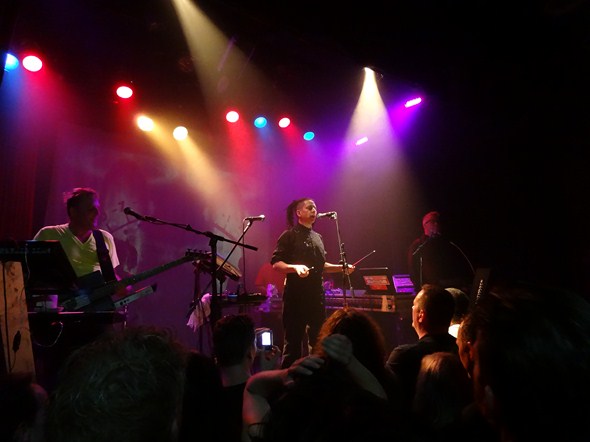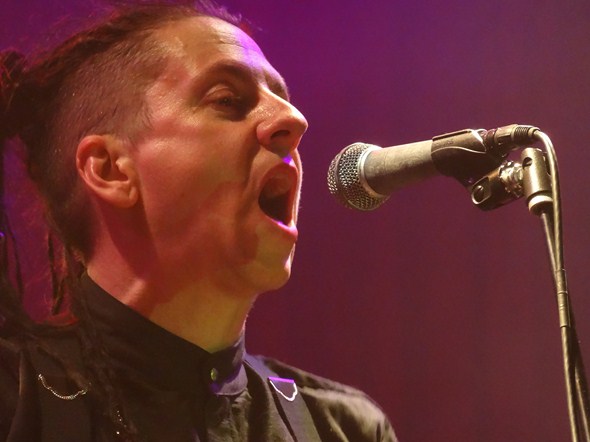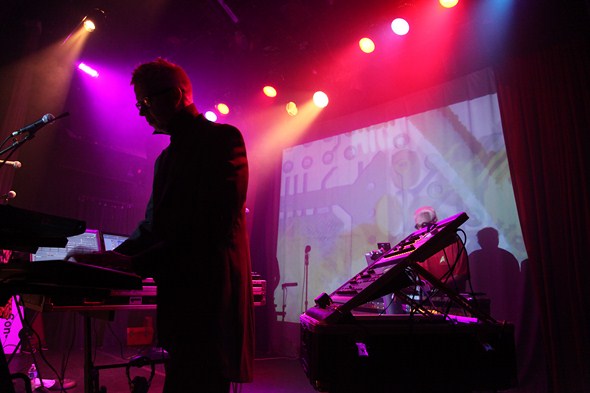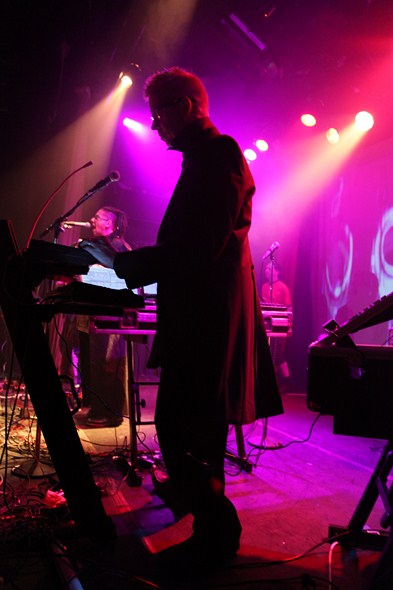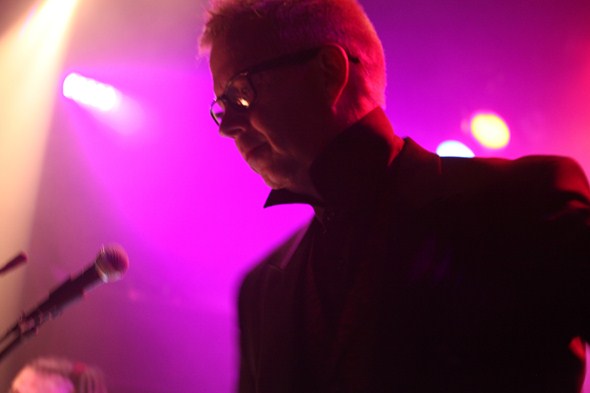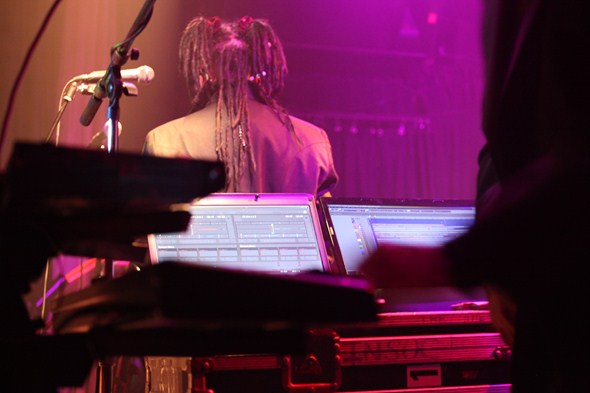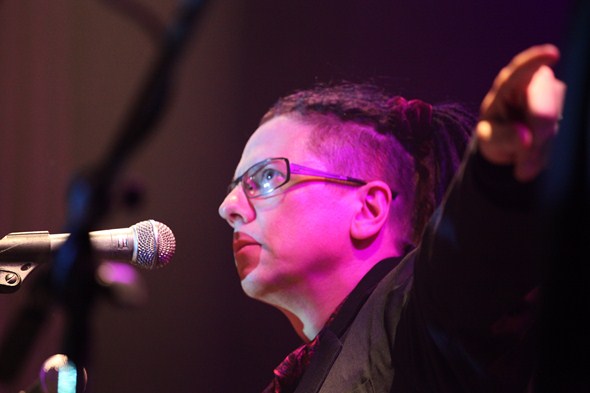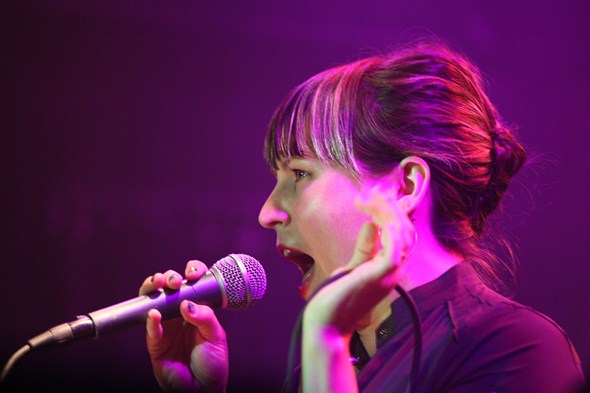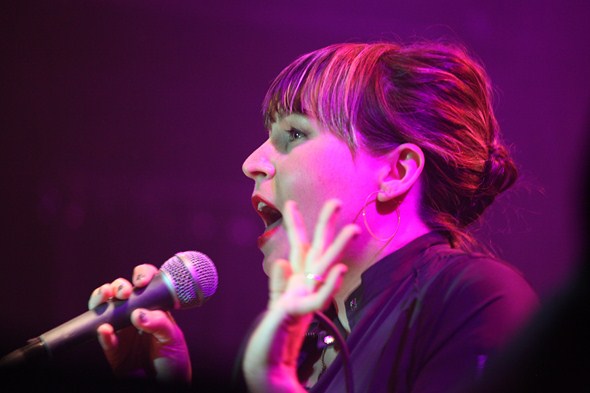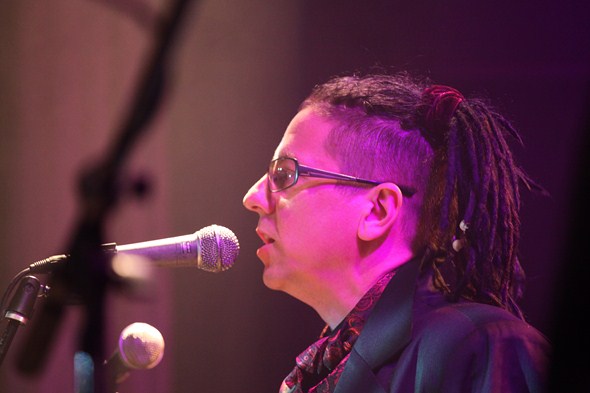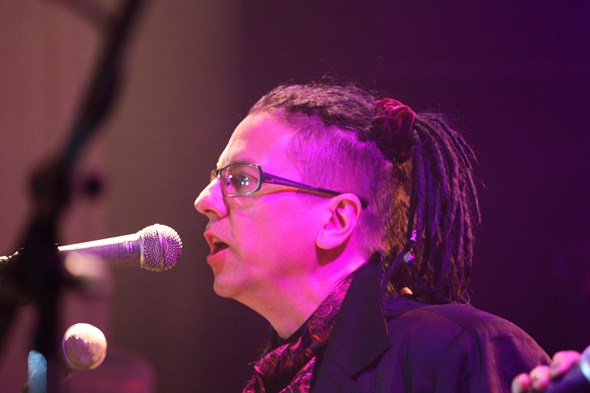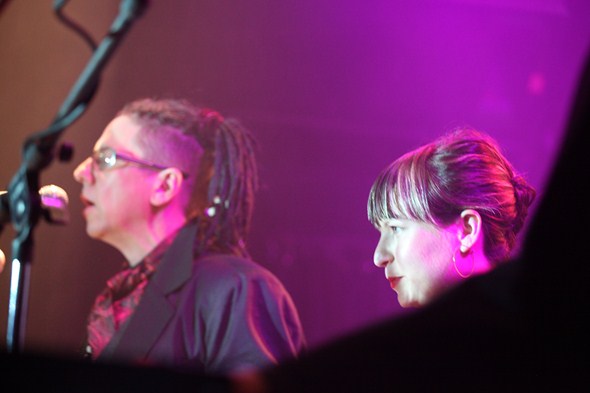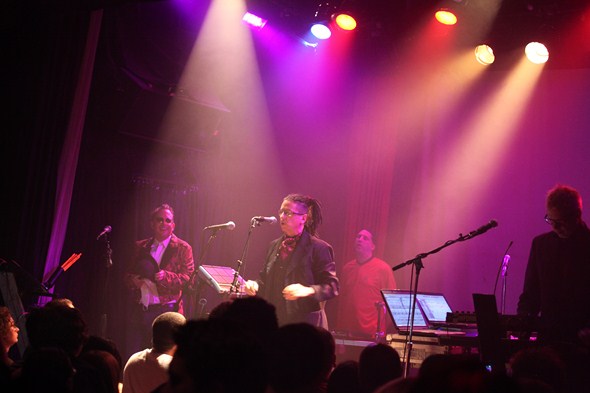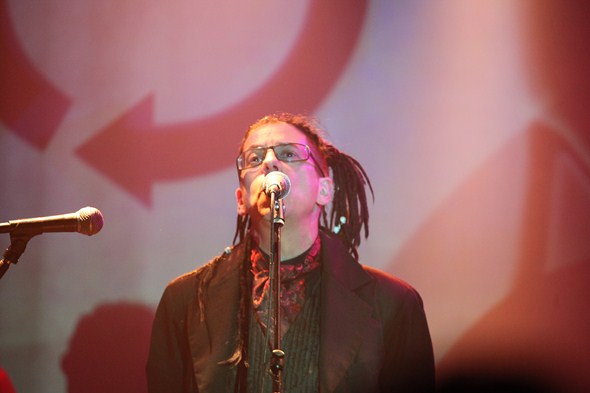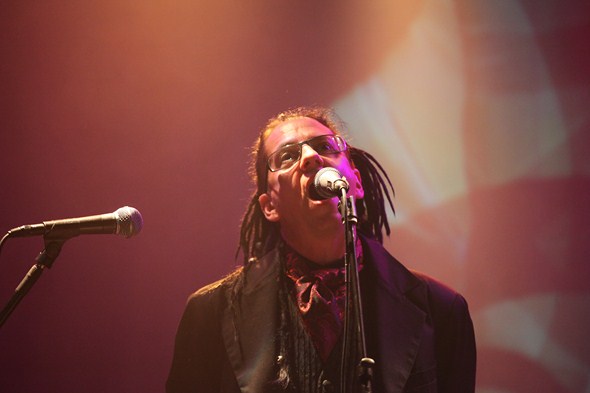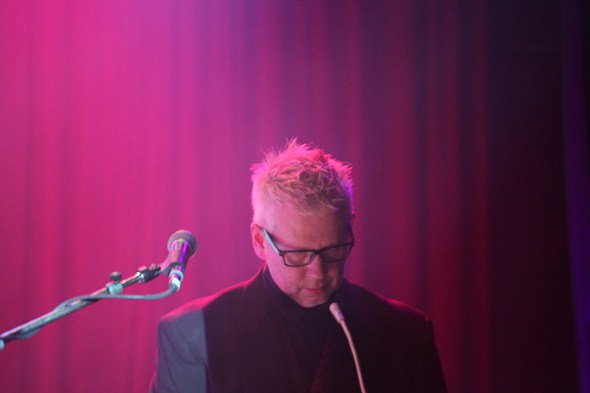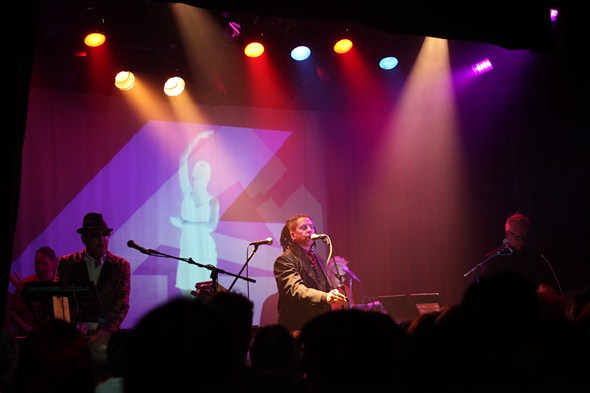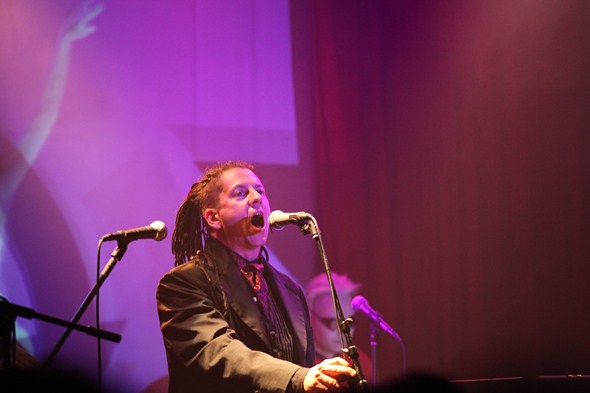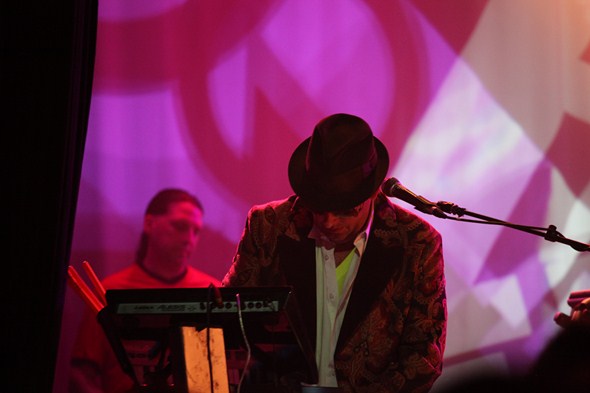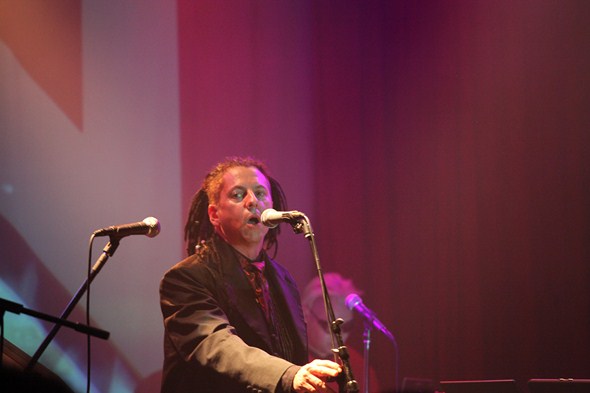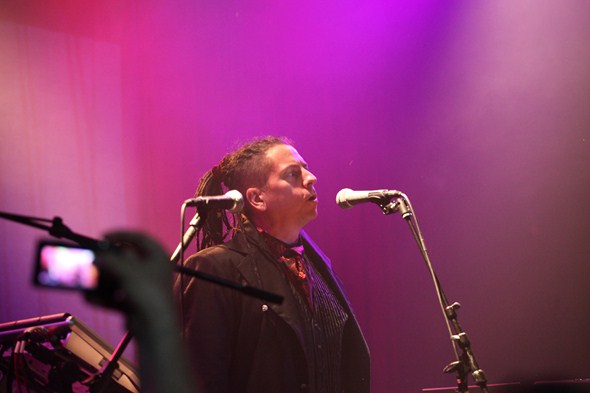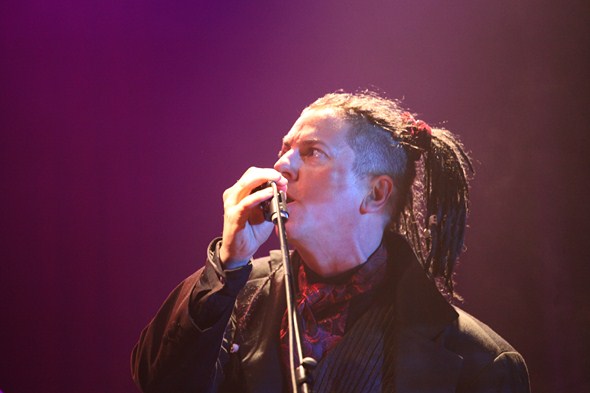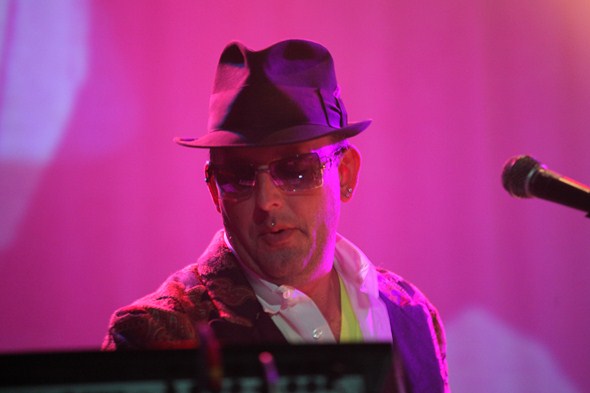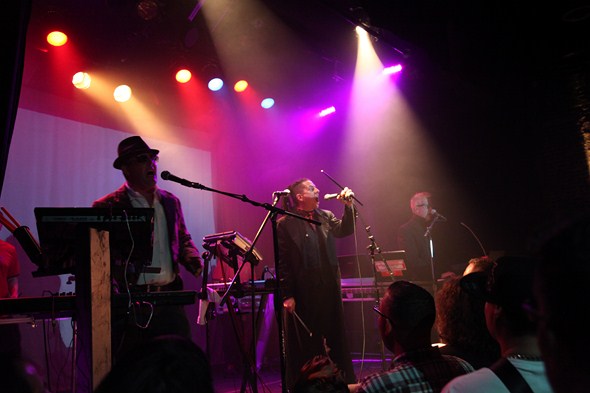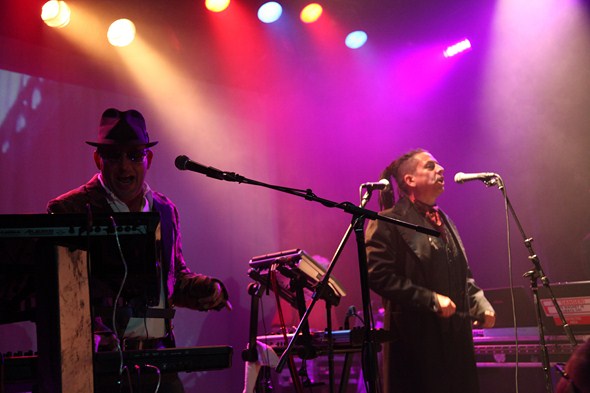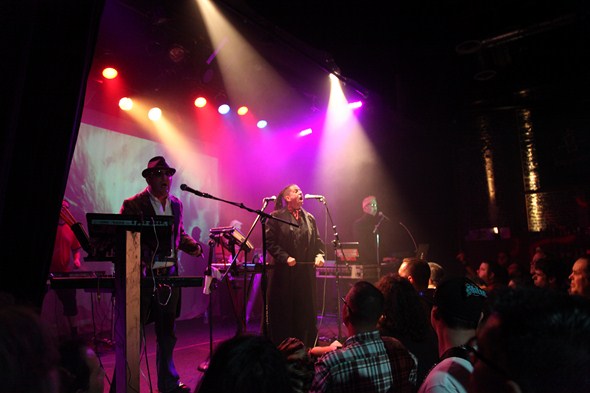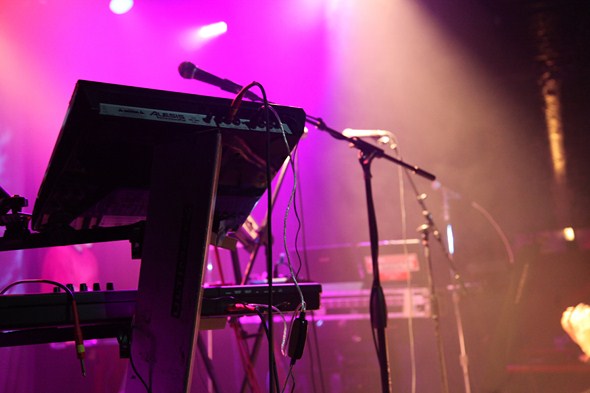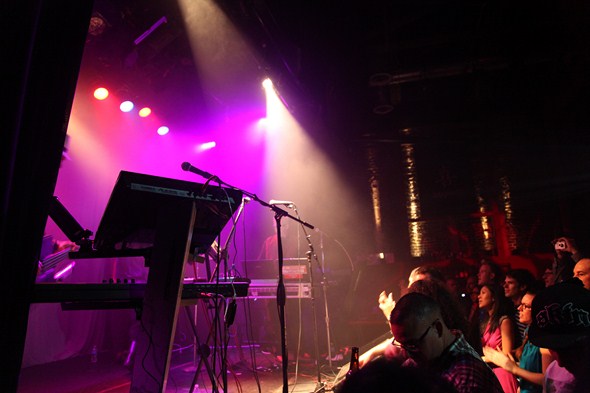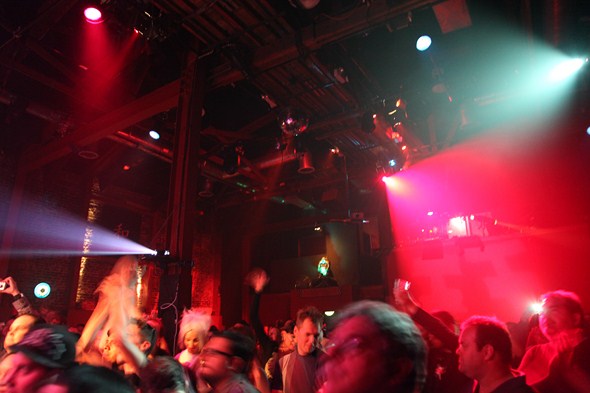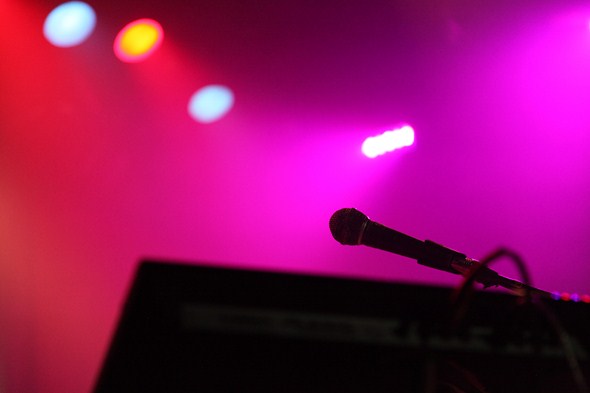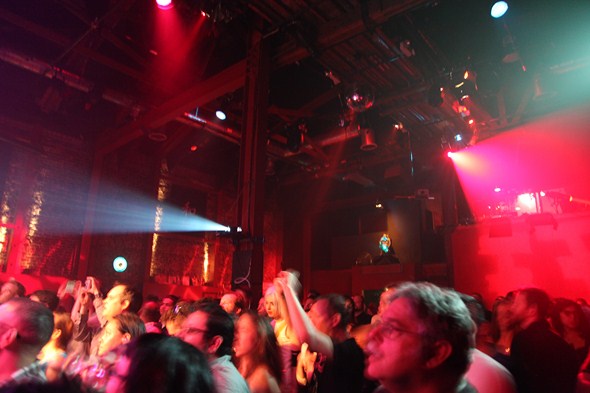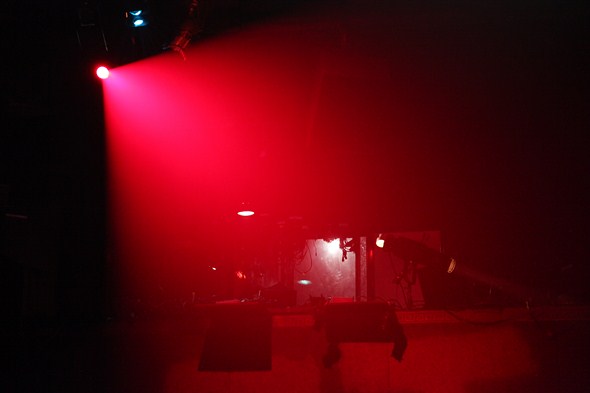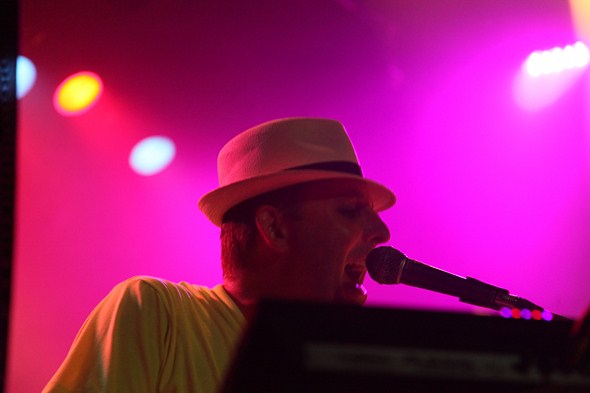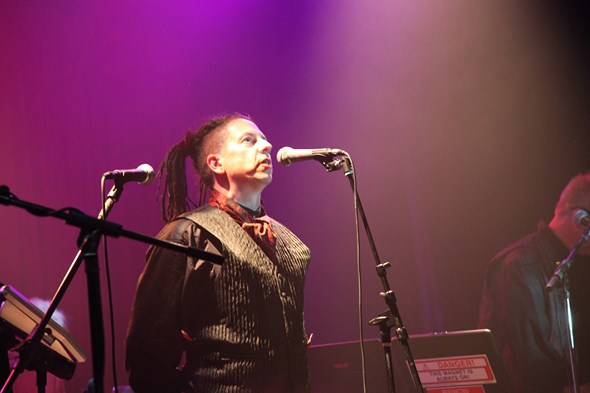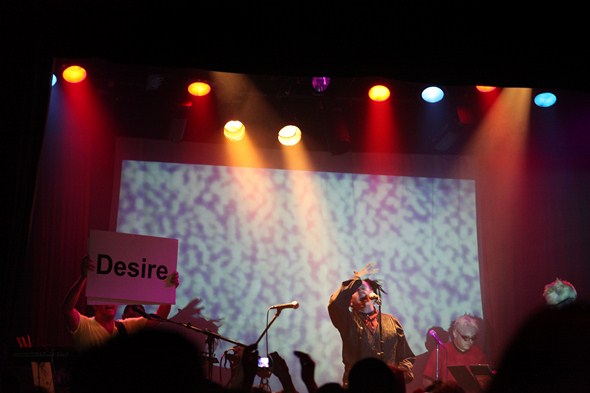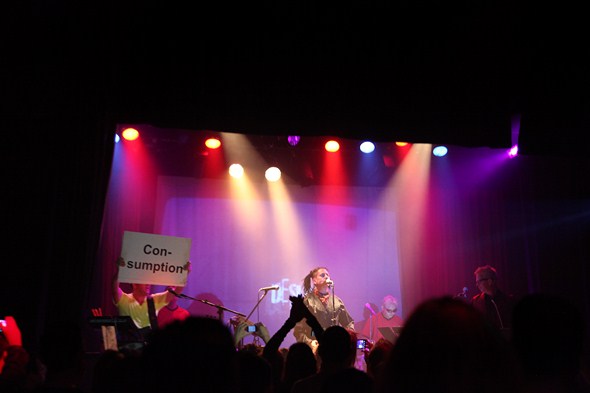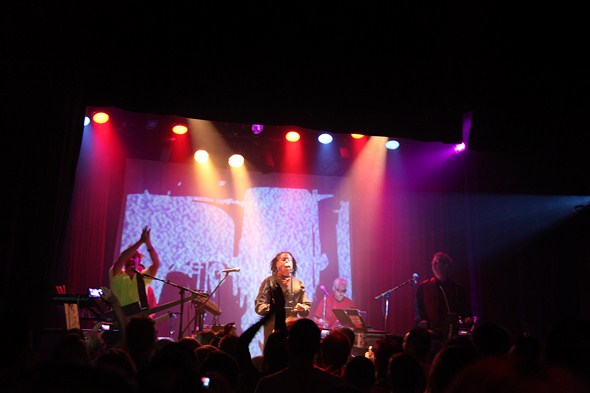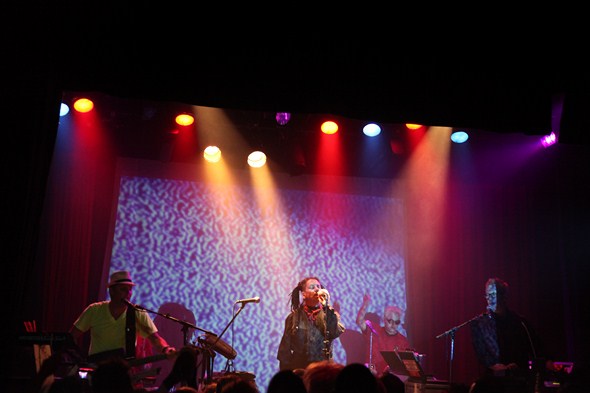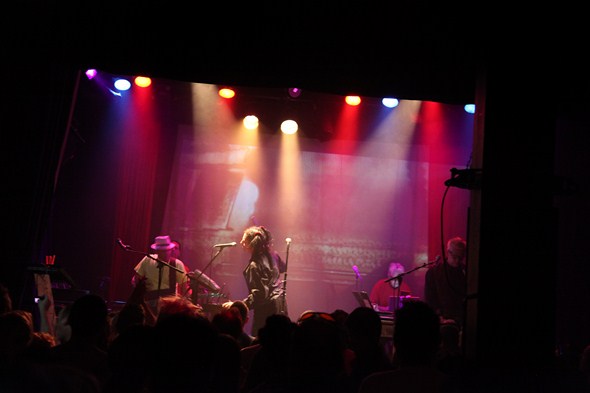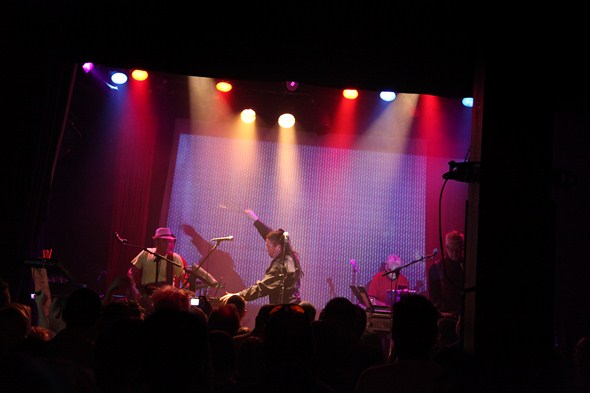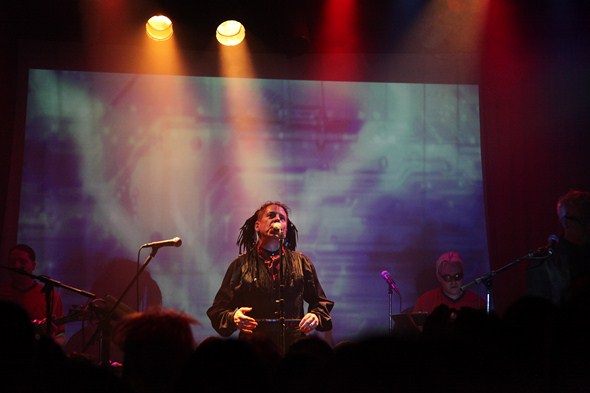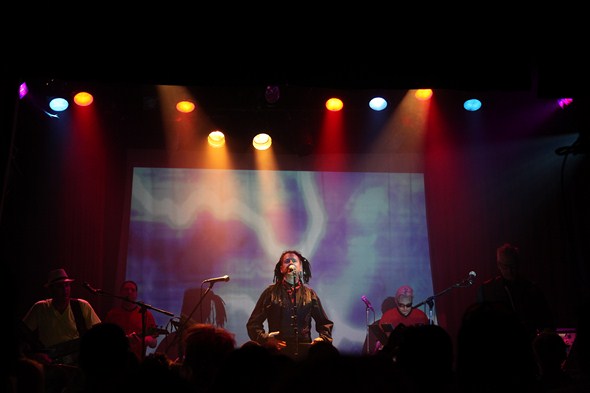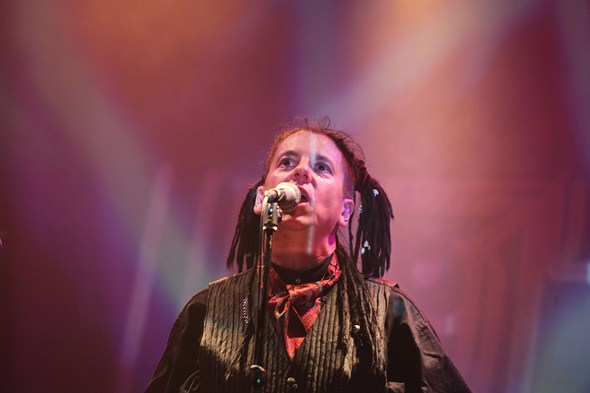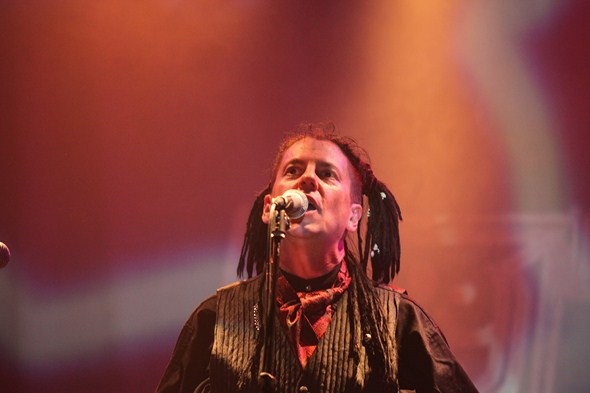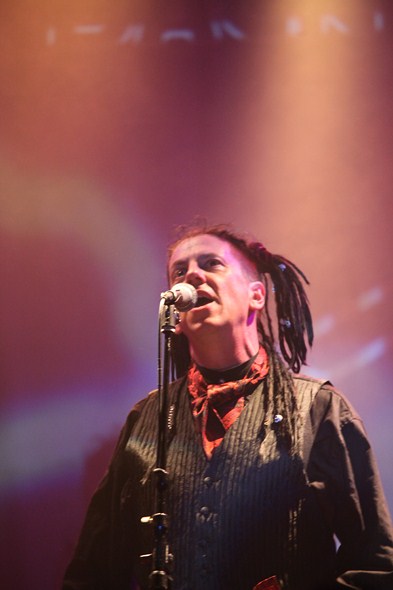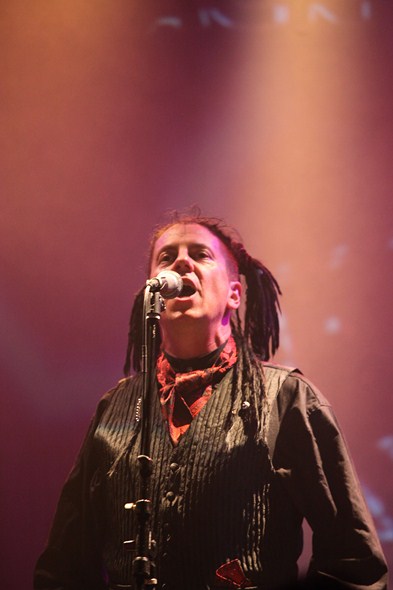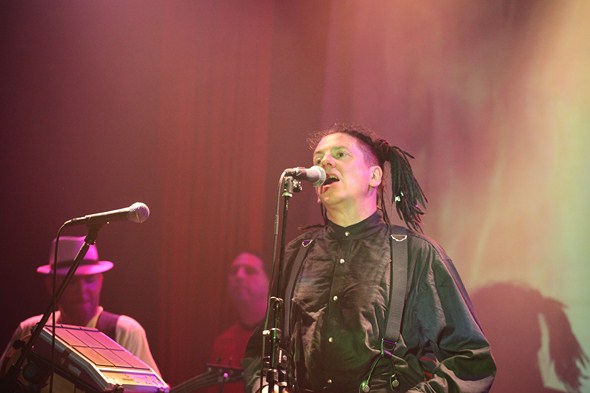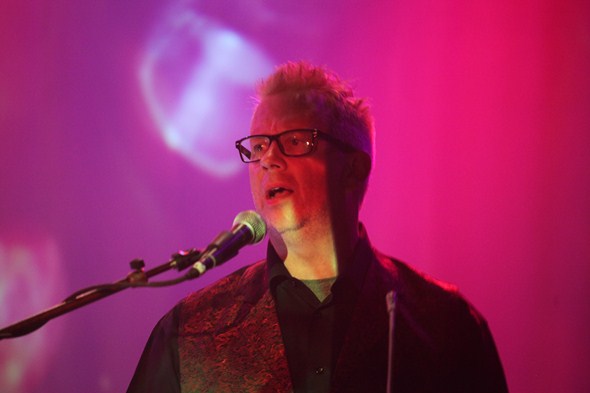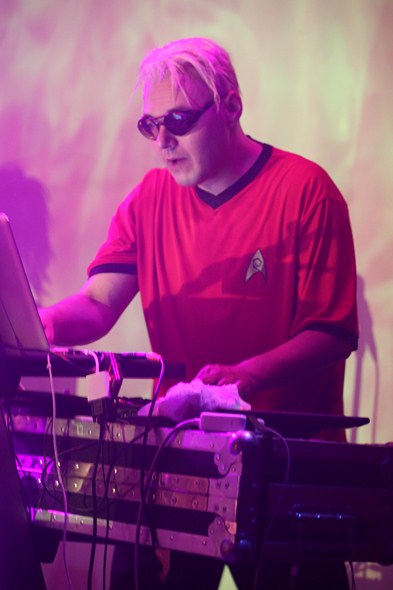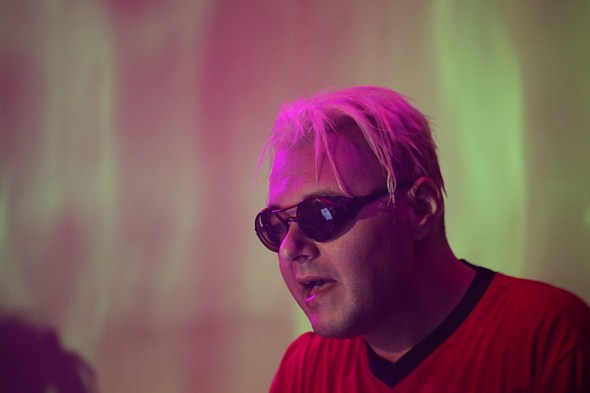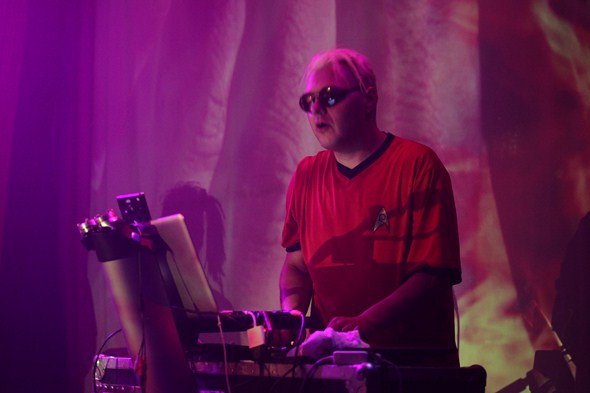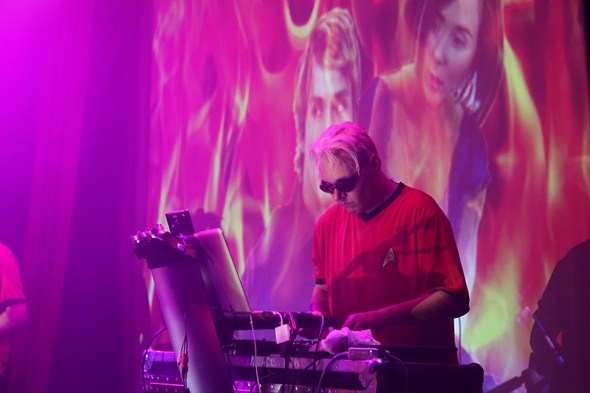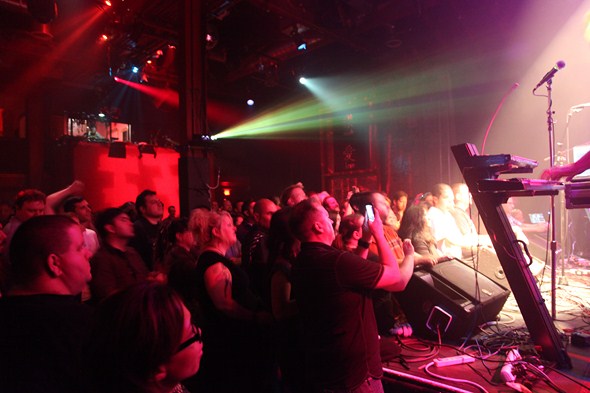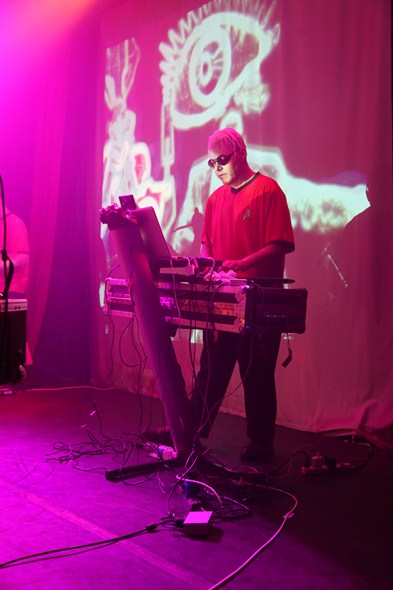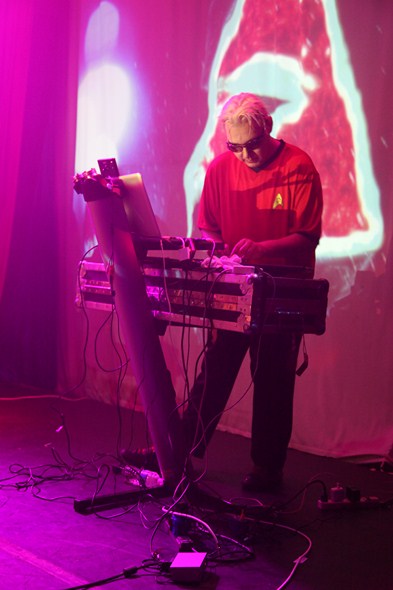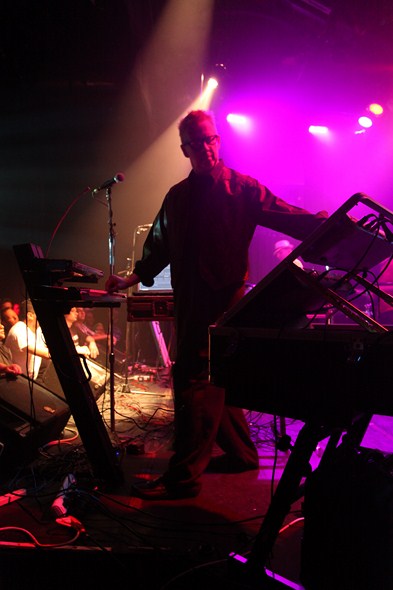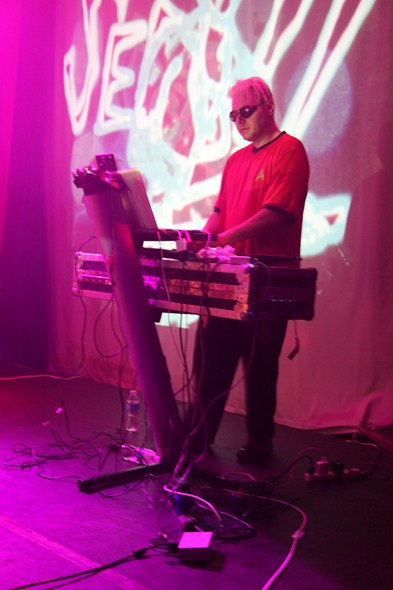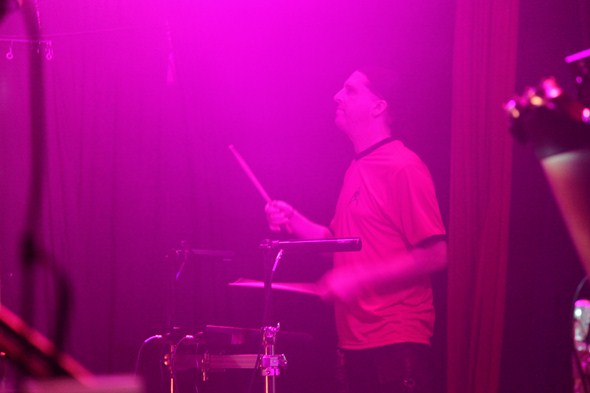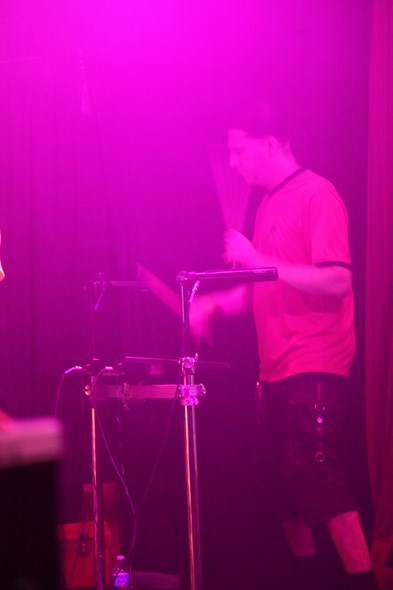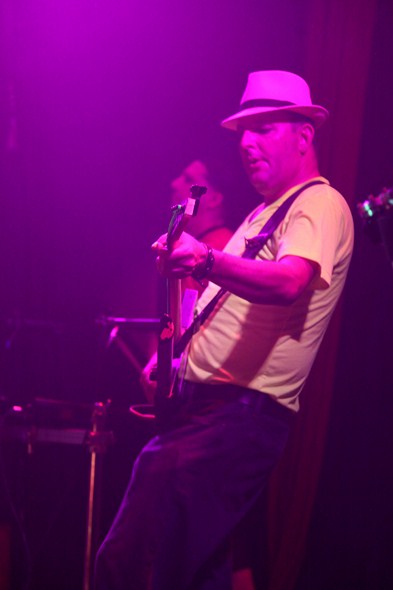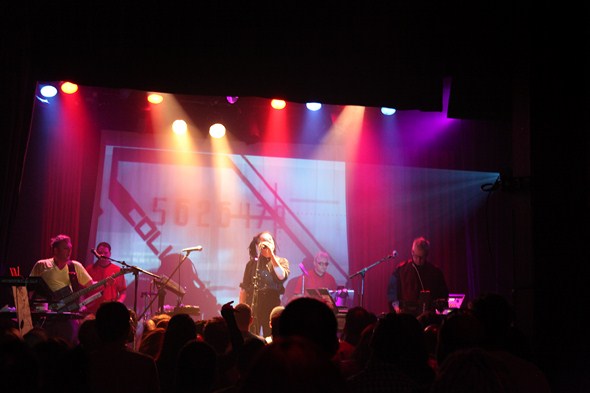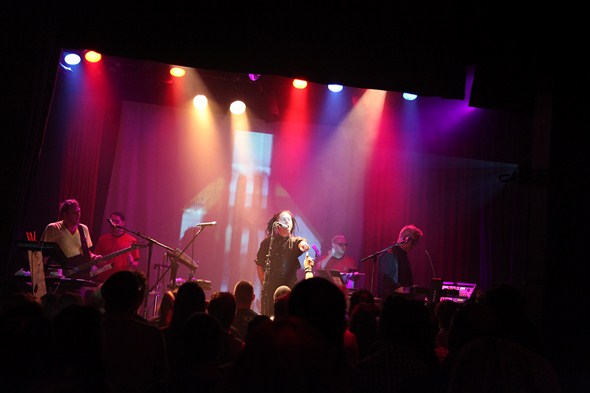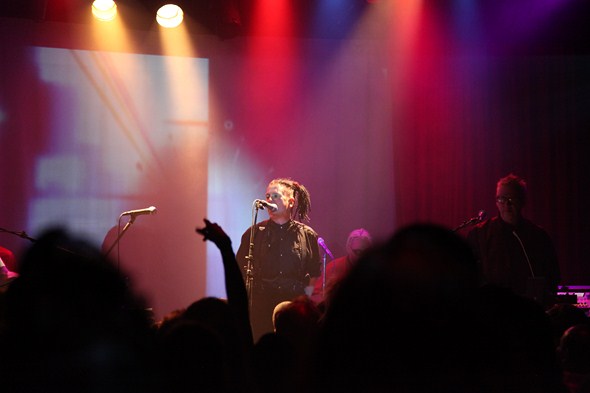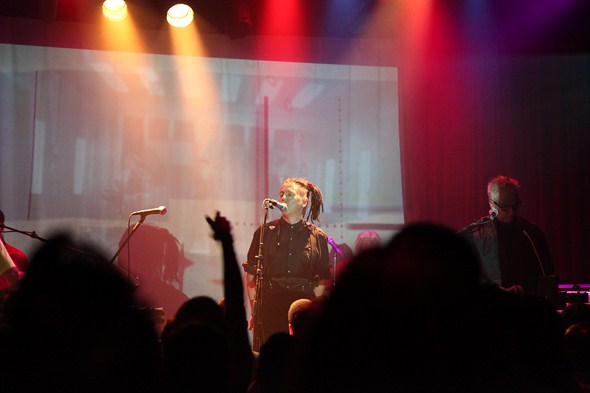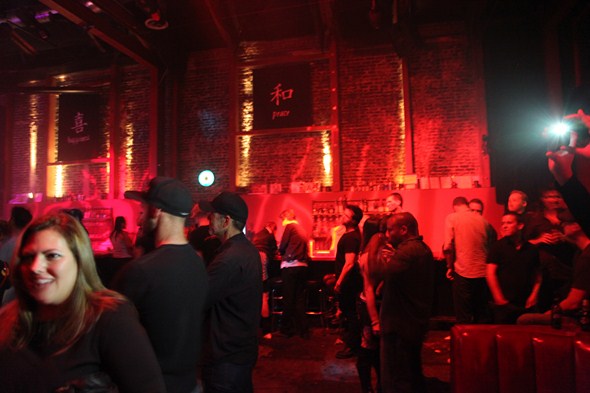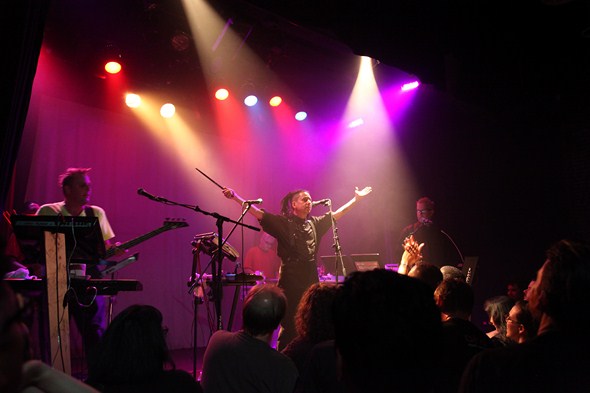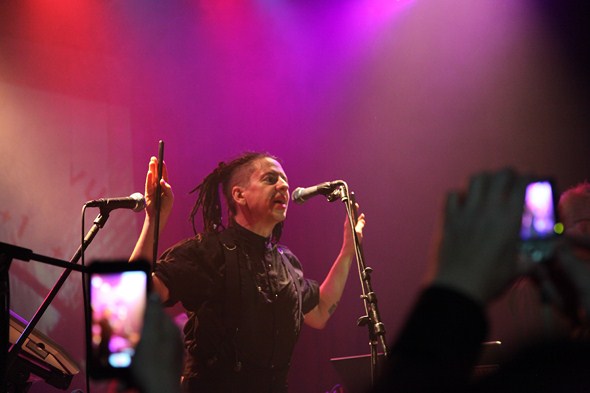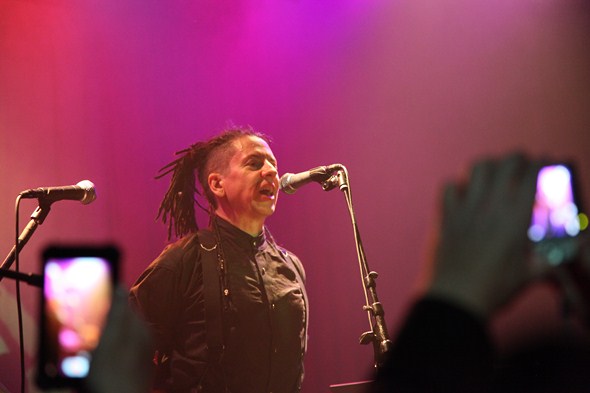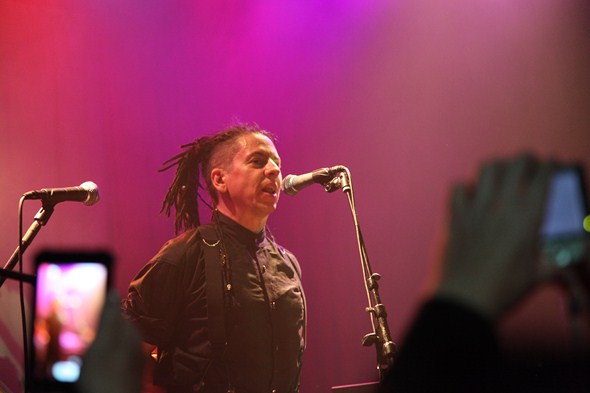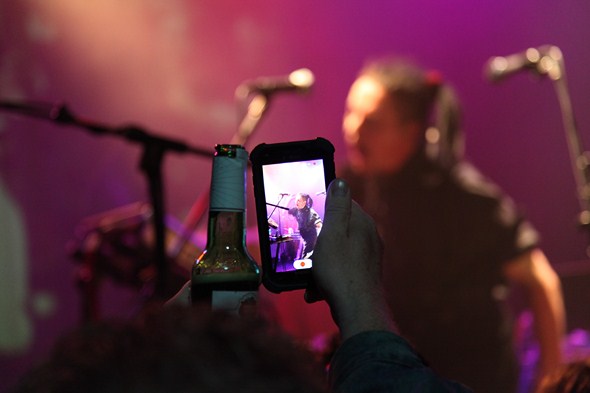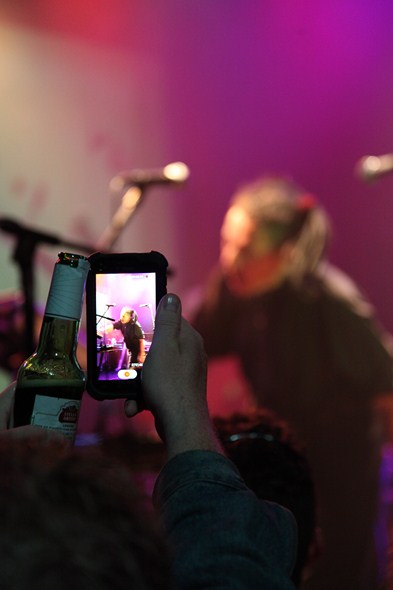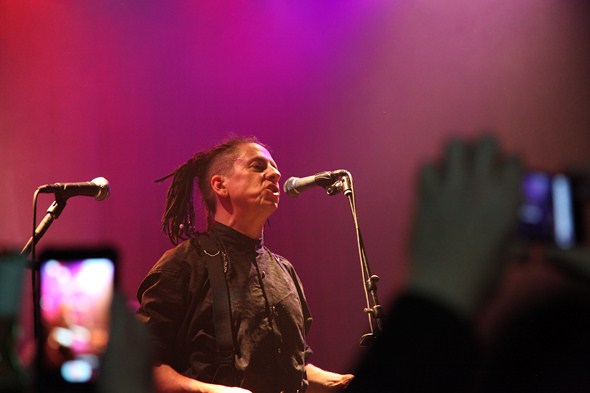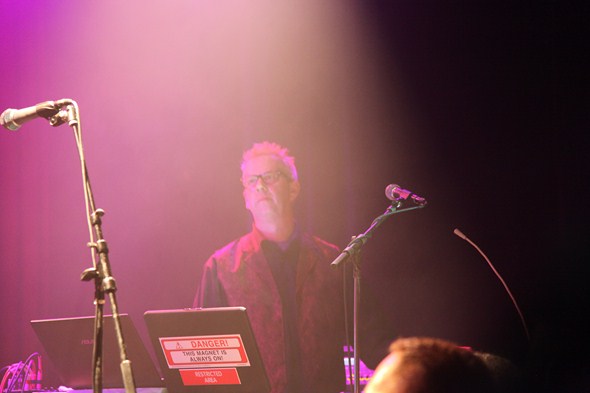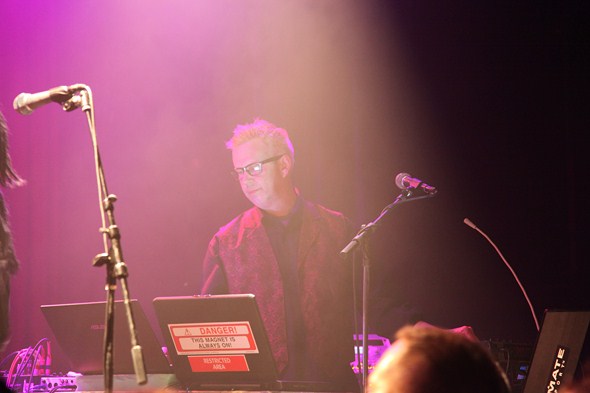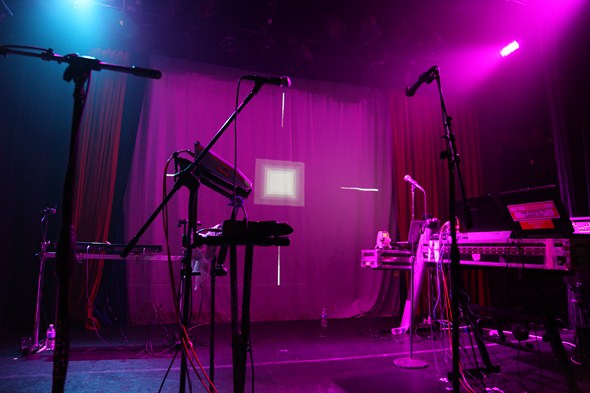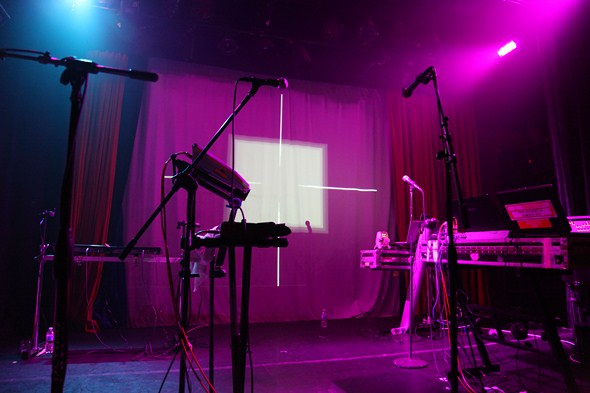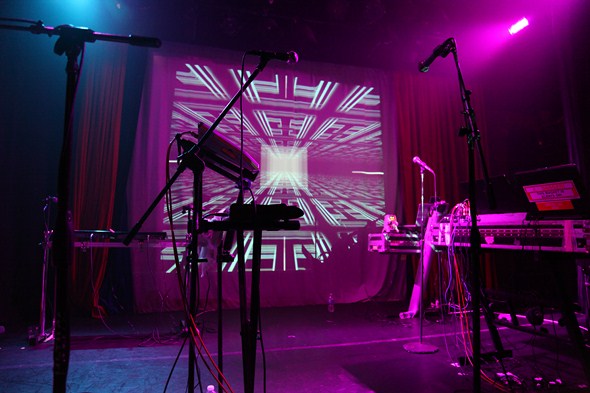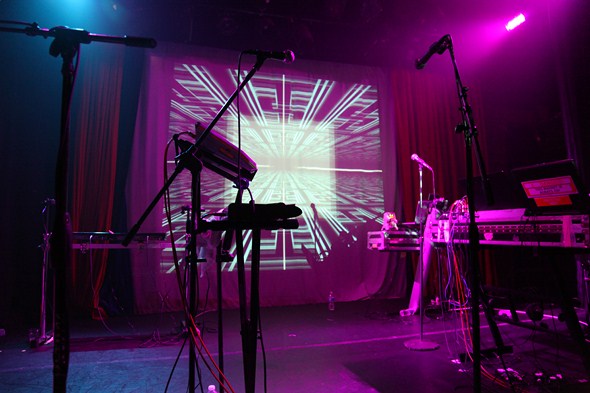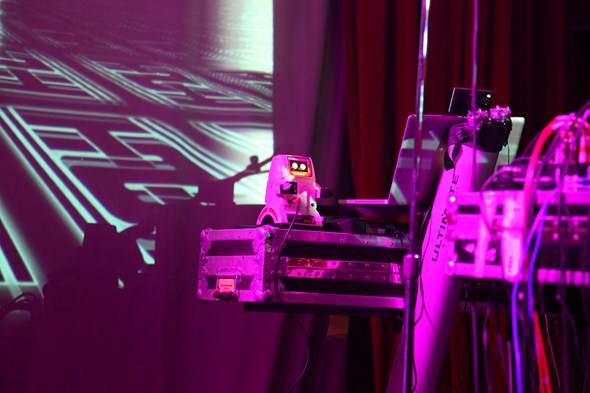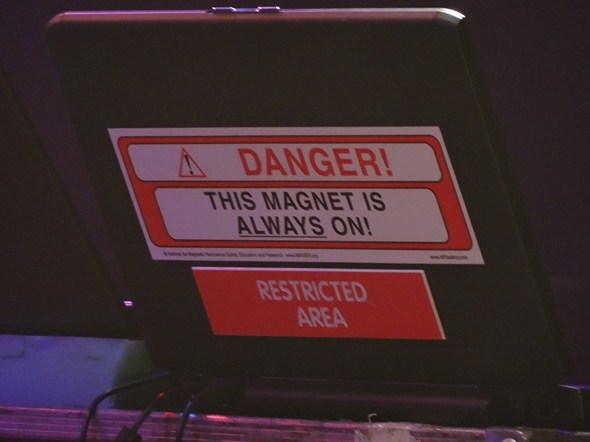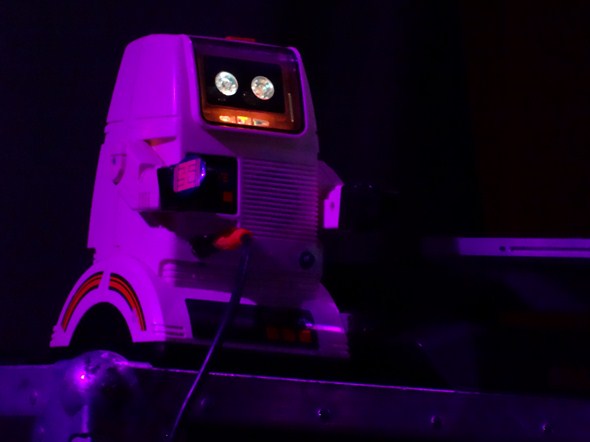 Jason DeBord