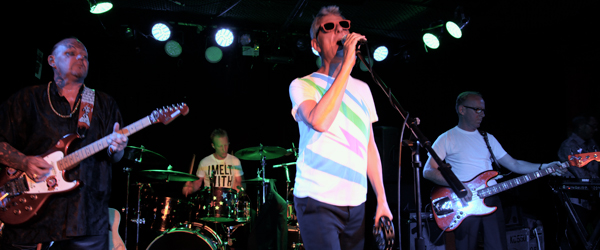 Last night Modern English played Harlow's in Sacramento as part of their U.S. West Coast tour, which begins and ends in the month of July.  For me, their biggest hit, "I Melt With You", was definitely among the best and most decade defining songs of the 80s – it is really ubiquitous with the vibe and culture and new direction in music that took hold in the early 80s.  As the band has a history and habit of disbanding (in '87 and '91), this was my first time seeing them live, so it was an extra thrill to see the band featuring all of its original members.  Of course, it was a matter of time until that seminal classic song would be played on stage, but the set list leading up to it was a fantastic voyage through their incredible catalog, and they sounded absolutely fantastic (and kudos to Harlow's for the really nicely tuned sound system).  It was both incredible and surreal to see this important band play live, just a few feet in front of me, but definitely worth the wait.
The day prior to the show, lead vocalist and front man Robbie Grey took time out of his very busy schedule to chat with me via phone, which is the basis of the "Rock Talk" podcast that was published Thursday.  The link below will take you to the article with the embedded player:
Alternately, you can download the podcast for free from iTunes HERE.
Who: Modern English
Venue: Harlow's Restaurant and Nightclub
Where: Sacramento, California
Supporting: The Generals
When: July 20, 2012
Seating: General Admission (I spent the concert in front of the stage, front row standing)
Supporting Act: The Generals
The one opening band for Modern English was indie/alternative band and Sacramento natives, The Generals.  I'd never heard their music before, but really enjoyed their set.  A two piece band with Matt Sertich on lead vocals and guitars and Kirk Janowiak on drums and vocals, with some prerecorded sounds for their live set-up, I was really impressed with their music.  Certain aspects of their work reminded me of other artists I really like (in a good way) though collectively I found their sound to be unique and rich with originality, while being hooky/catchy.  In fact, I was inspired to buy their two albums on CD after the show (and from reading their Facebook page, it sounds as though a new album will be coming soon).
Below are a few photos of The Generals performing on stage: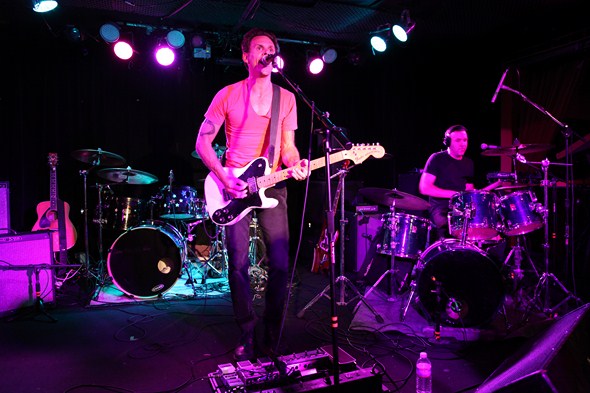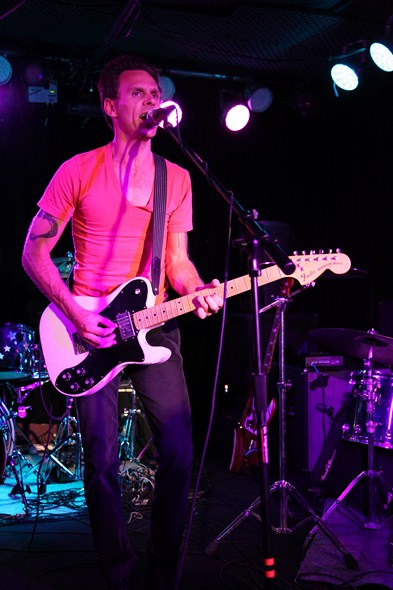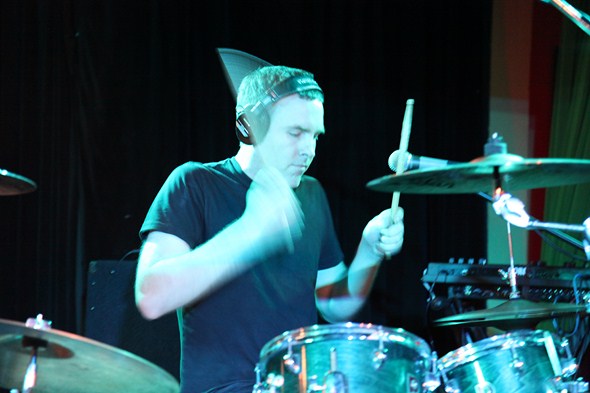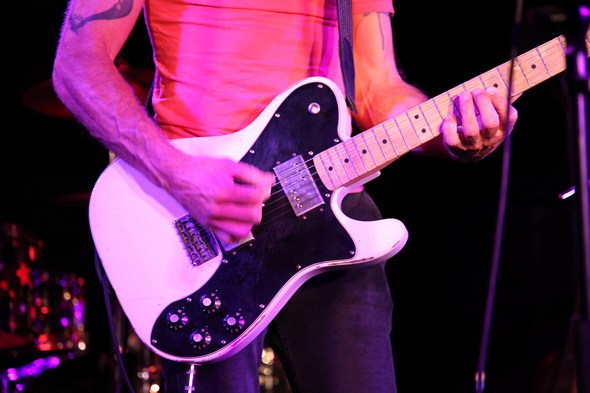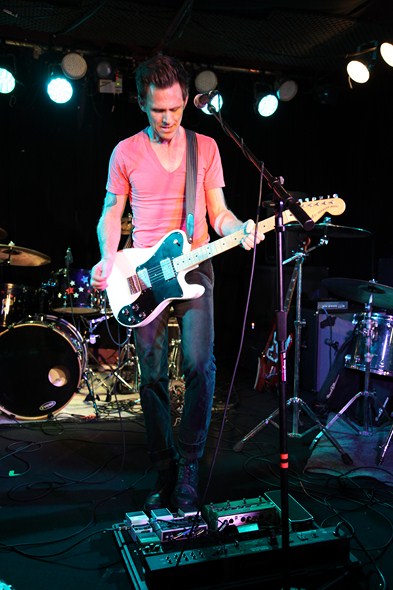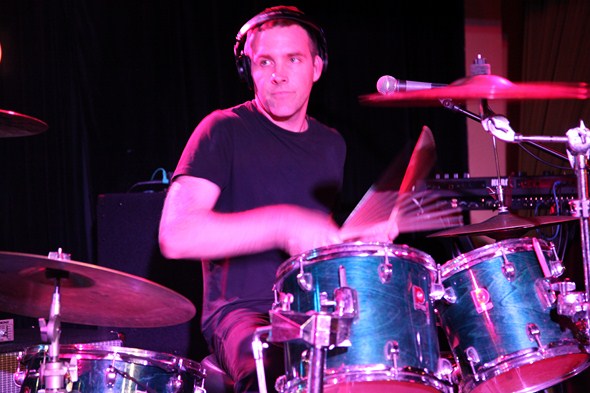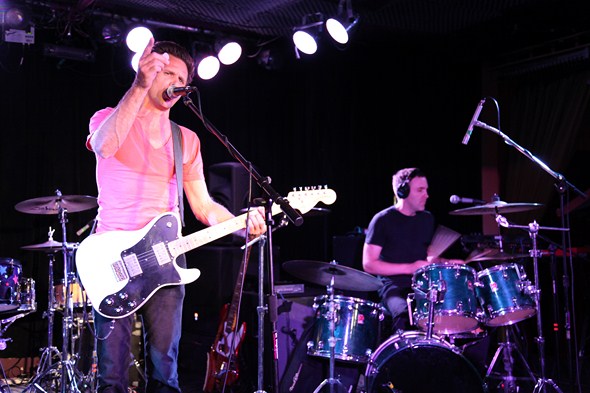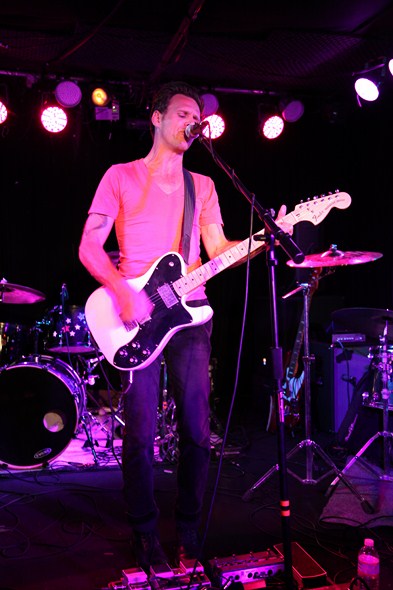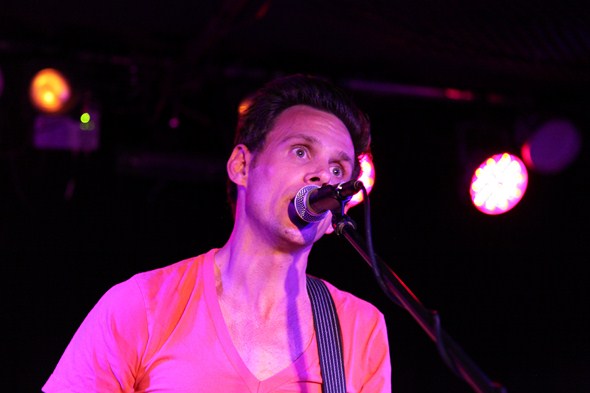 Below is one video I shot of The Generals, performing the song, "Thank You":
Modern English
Current Touring Members:
Robbie Grey (vocals)
Gary McDowell (guitar, vocals)
Michael Conroy (bass, vocals)
Richard Brown (drums)
Stephen Walker (keyboards)
Modern English has it's roots in a band called The Lepers, which was formed by Robbie Grey, Gary McDowell, and Michael Conroy in 1979, in Colchester, Essex, England.  Sometime thereafter, Richard Brown and Stephen Walker joined the group, which was then renamed Modern English, and this also marked a change in direction for the kind of music that they made.
There is a full and comprehensive biography about Modern English on their webpage with a thorough narrative about the history of the band:  LINK
My first recollection of the band and their music was finding them on regular rotation on MTV in the very early days, from their video for "I Melt With You" (per Robbie from my interview in recent days, the budget for the video was only 1,000 GBP).  Off their 1982 After The Snow album, in my opinion, it is that much more of a testament to the musical brilliance of the song that it still broke out as big as it did.  It was not released officially in the U.S. at the same time as the UK, yet play on college and indie radio stations helped it to capture the imagination of enough people to accelerate the official introduction of the band to the U.S.
While casual music listeners may consider Modern English a one hit band, they are missing out on their incredible body of work.  Having seen them live tonight, it really underscores what an awesome body of work that they have produced.
Getting to the actual concert event last night, it really couldn't have started out much better.
After parking, I was walking up the sidewalk toward the entrance of Harlow's, and who did I see?  Robbie Grey, front man for Modern English, and the gentleman who I interview just the day prior for the podcast.  He was not engaged in conversation with anyone, so I went up to introduce myself, and thank him for the time he took out of his busy traveling schedule to talk with me.  He was also kind enough to autograph my ticket: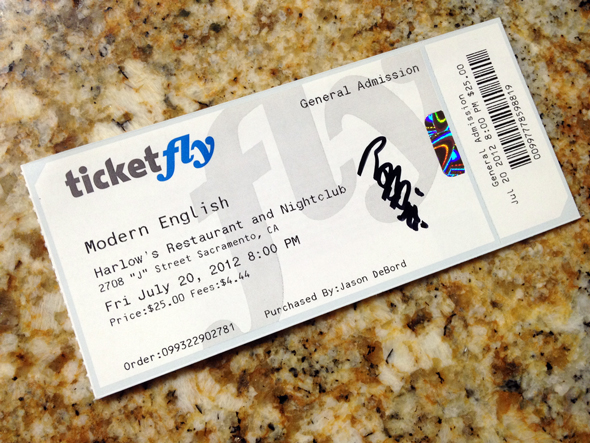 I followed him into the venue, and was also fortunate enough to watch the band set up and do sound checks and rehearse some bits from some of the songs in the set, which made me even more excited about the pending concert.
As the floor was wide open, I opted to stake a stop up front as other fans started to get admitted some time later.
As a kid and fan of the band, I never would have imagined watching them perform live, a few feet away from me.
It was cool to see them come on stage, still very stylish in clothes and swagger, and rip into their awesome music.  As noted in the opening, they sounded absolutely fantastic, and are really in top form.  They seemed to have it all dialed in, and there wasn't even a setlist anywhere on the stage.  They appeared genuinely happy to be playing together and with each other, and all this served the music as well.
They did play one new song in the middle of the set, which I did not record since it was not been published/released, but it was excellent.  While I feel their catalog hold up anyway, this new song is definitely consistent with the style and quality of their best work, yet feels very contemporary.  If this is a sign of new things to come on their forthcoming album (due in 2013), I'm really excited to hear more of their new work.
All in all, it was an awesome night, it was fantastic to see this group totally kill it on stage, and I know if I have another chance to see them in concert again in the future, I will be sure to check it out.
Below are videos I shot of Modern English performing on stage…
"Tables Turning":
"Swans on Glass":
"Life in the Gladhouse":
"Hands Across the Sea":
"I Melt With You":
Below are photos taken during the concert: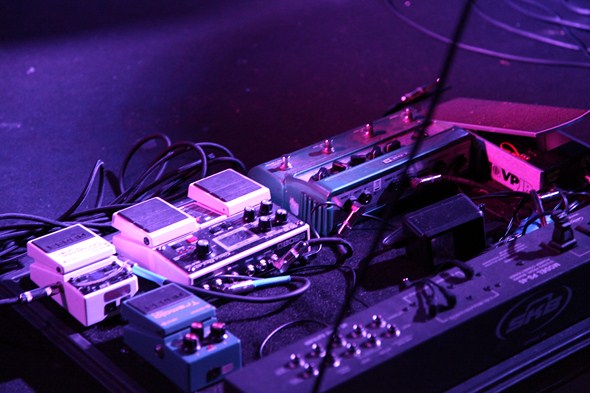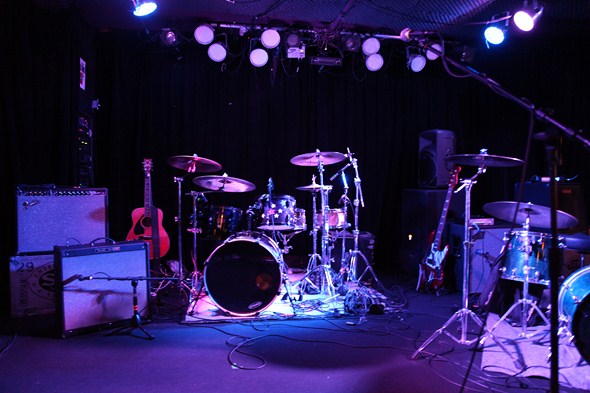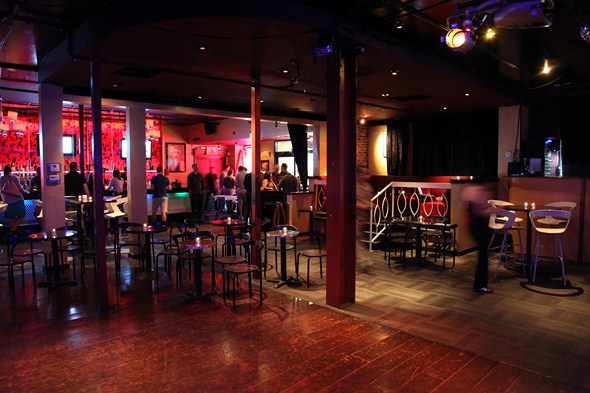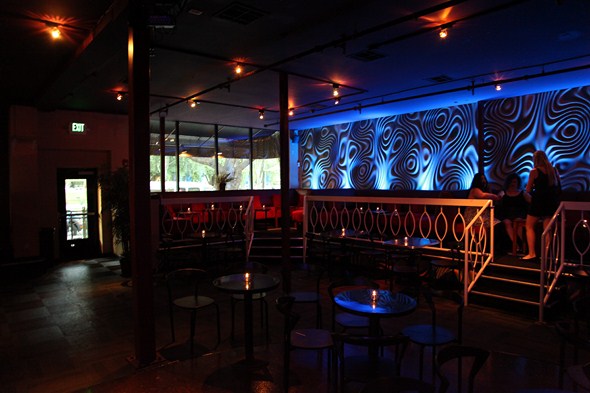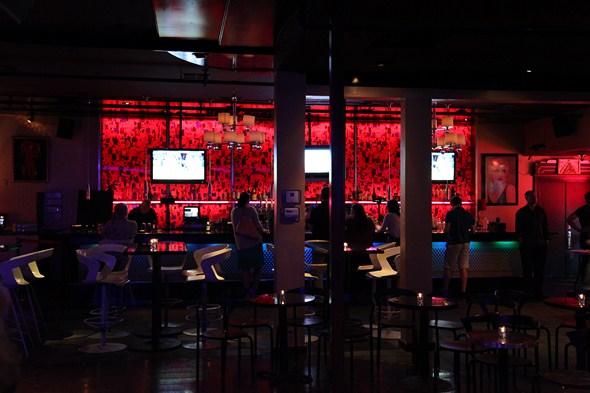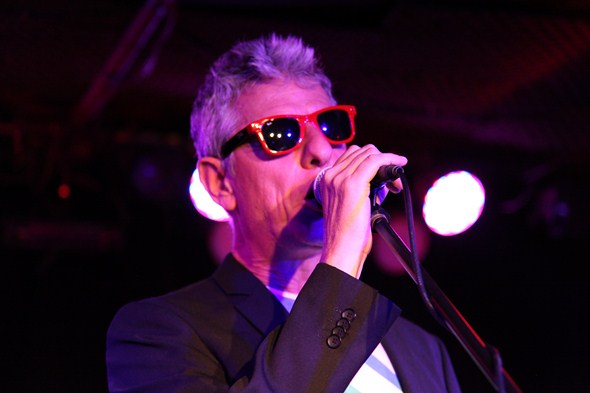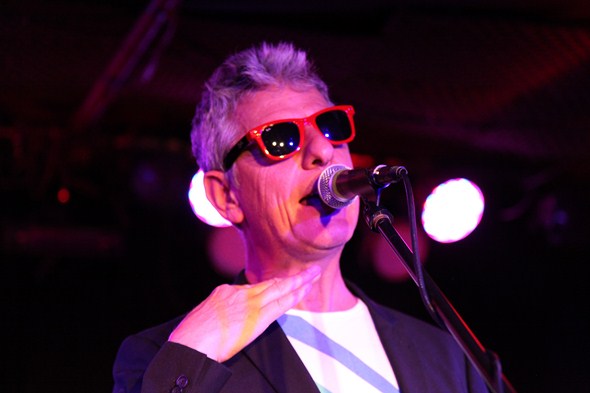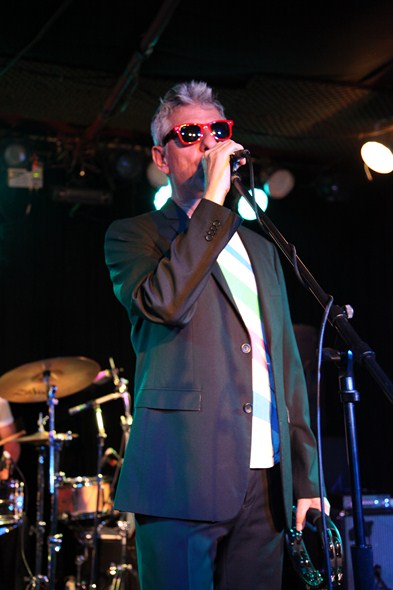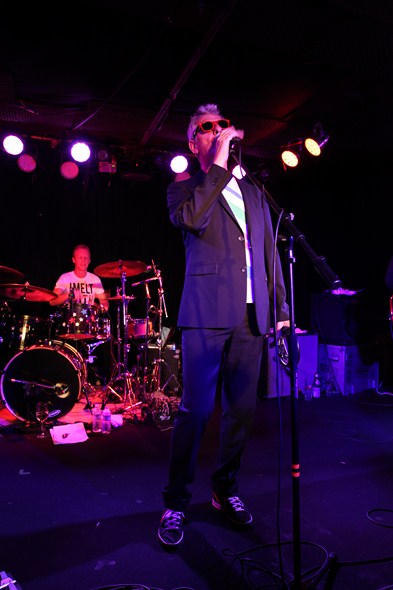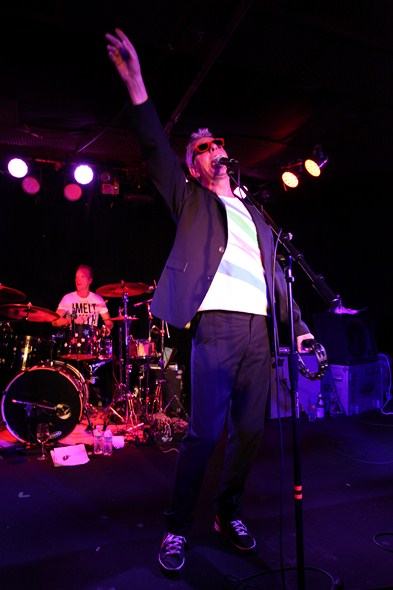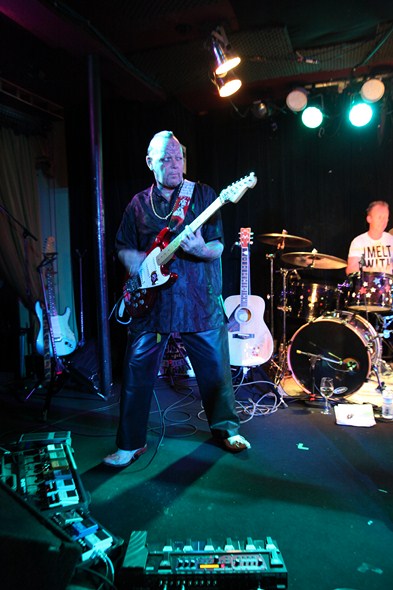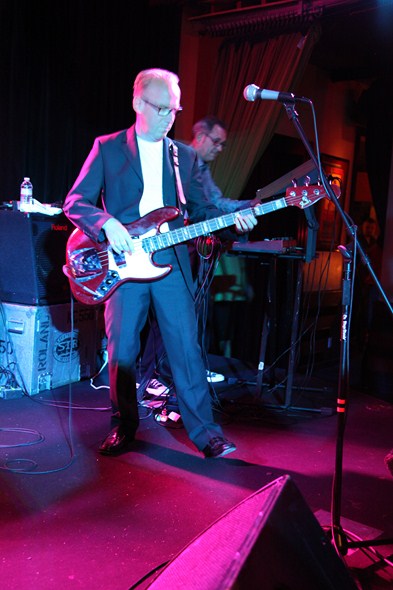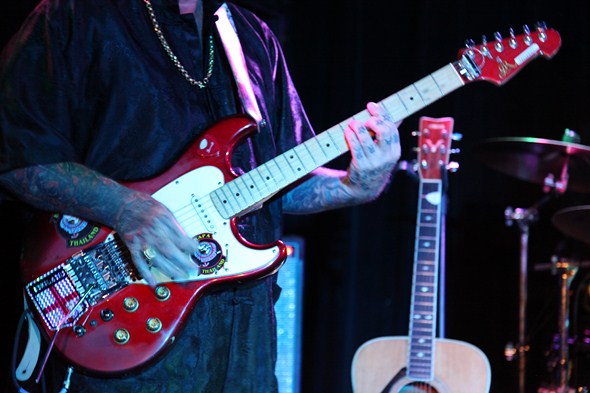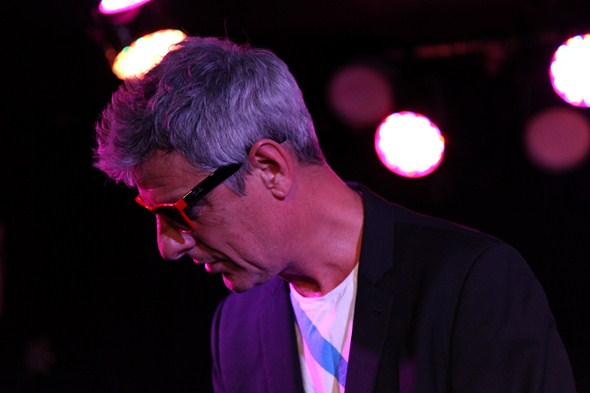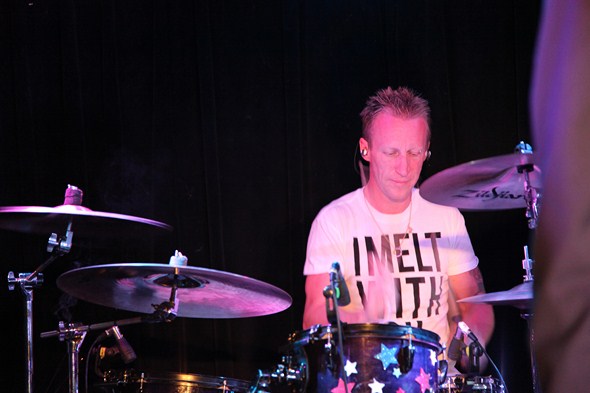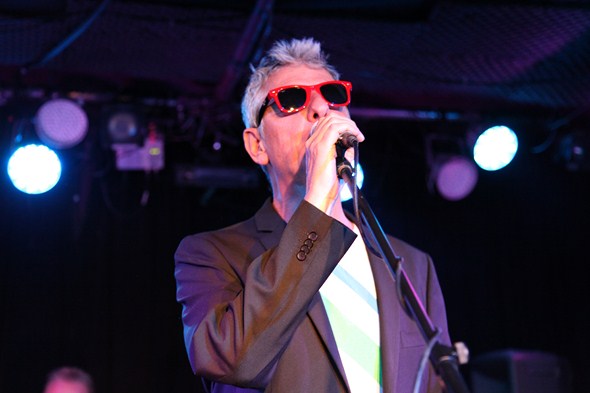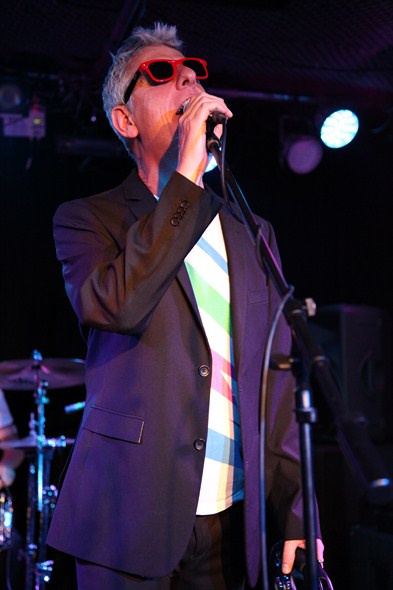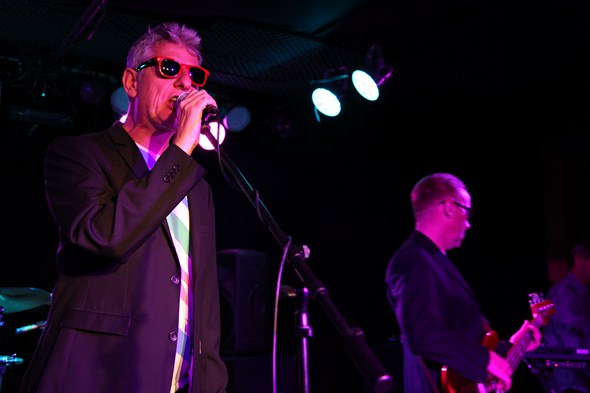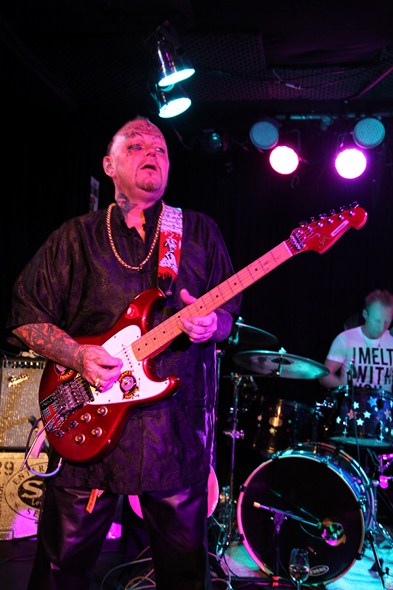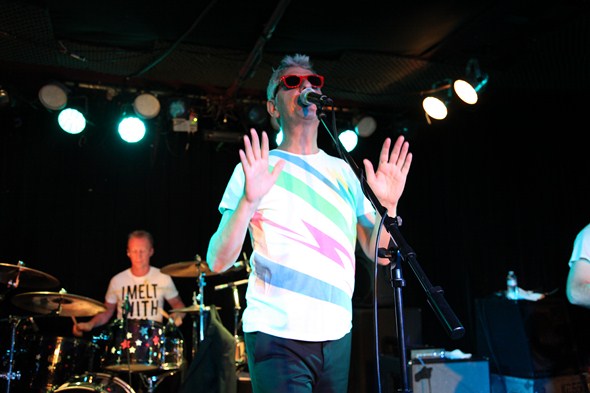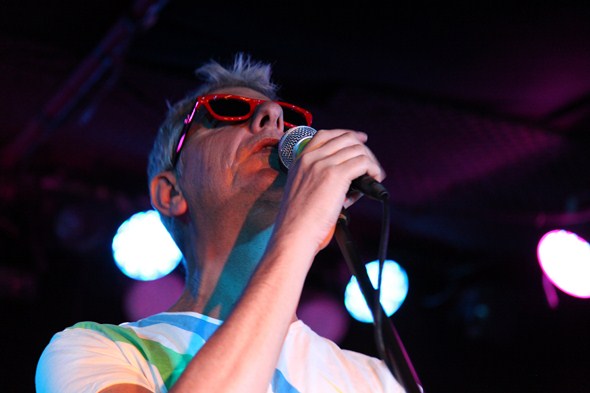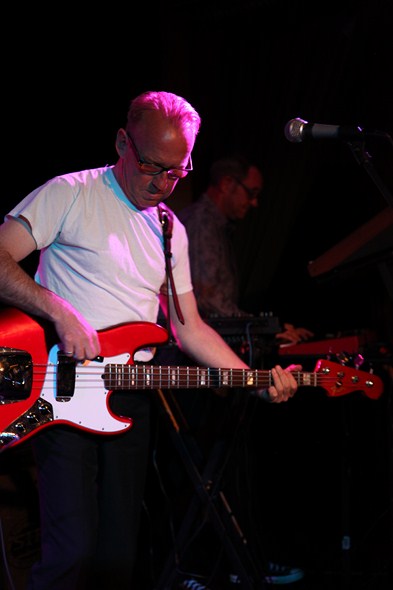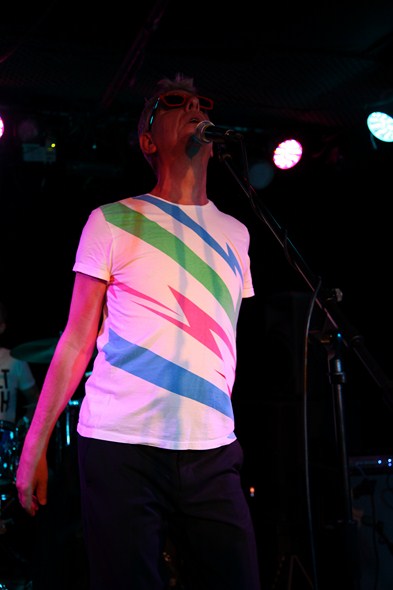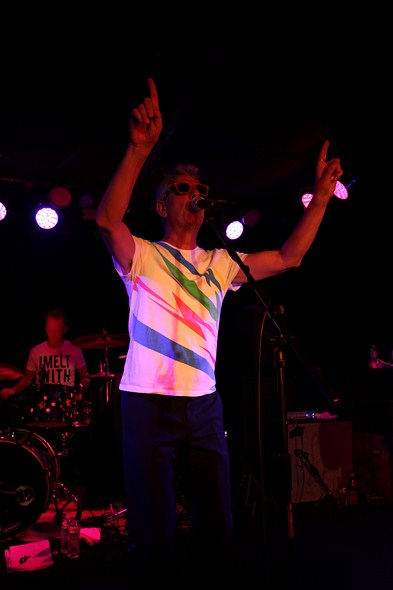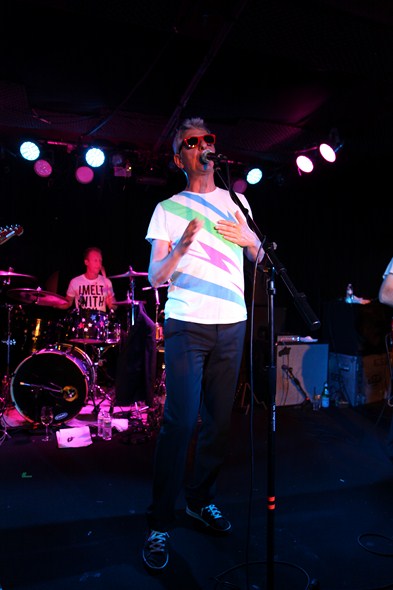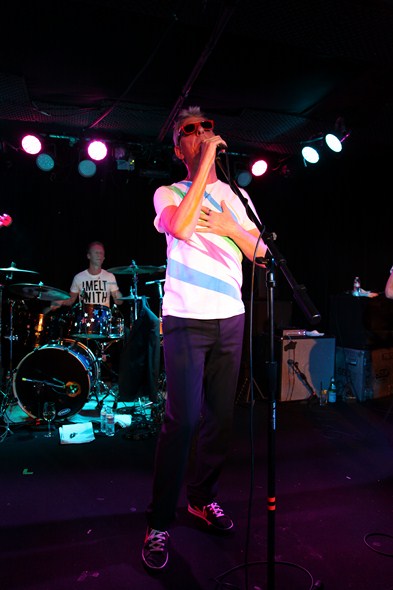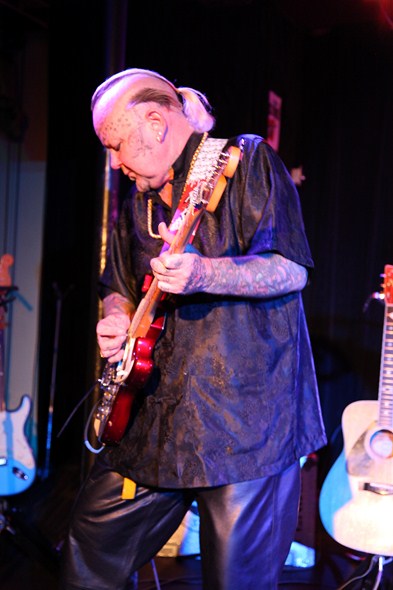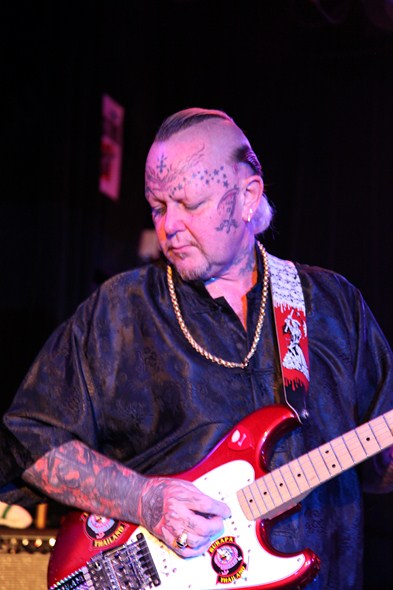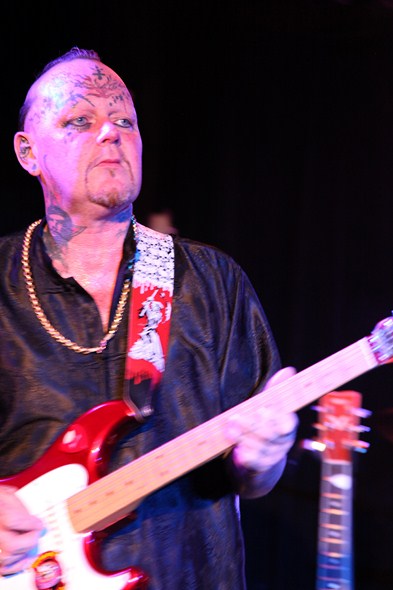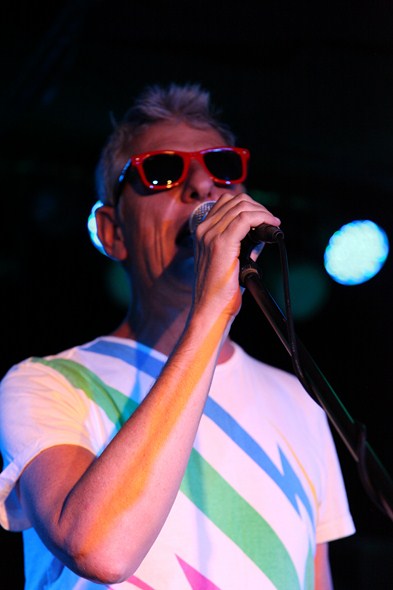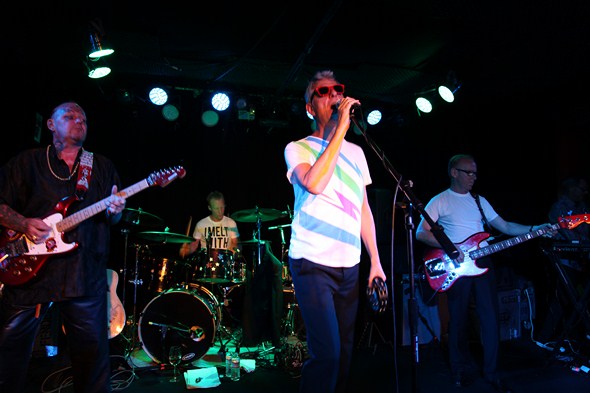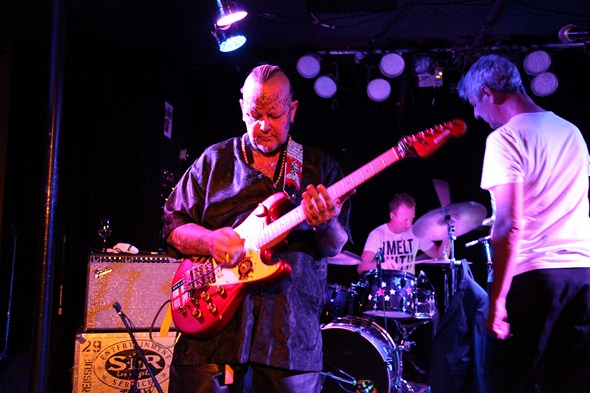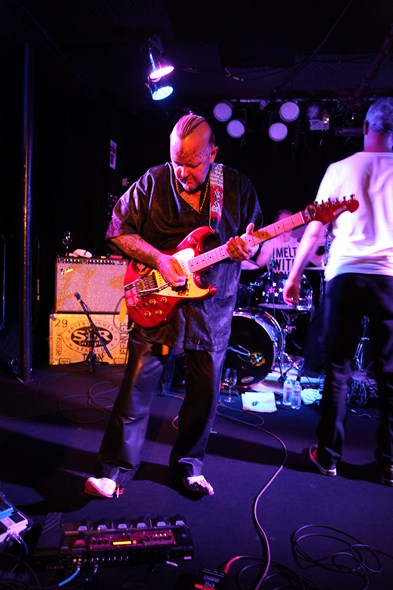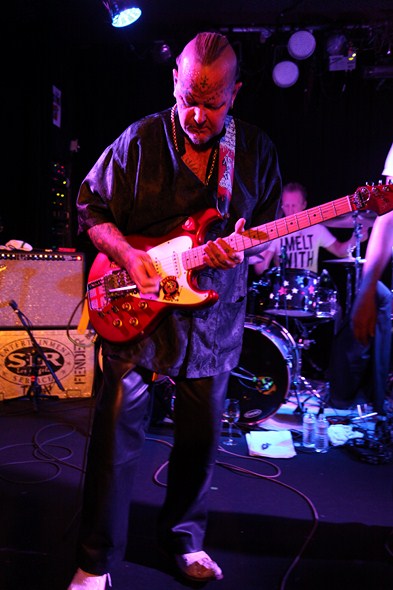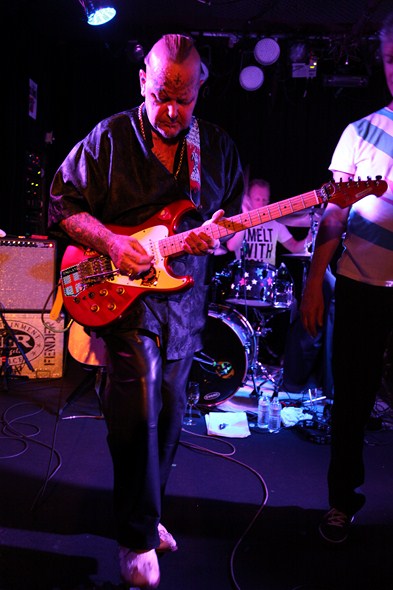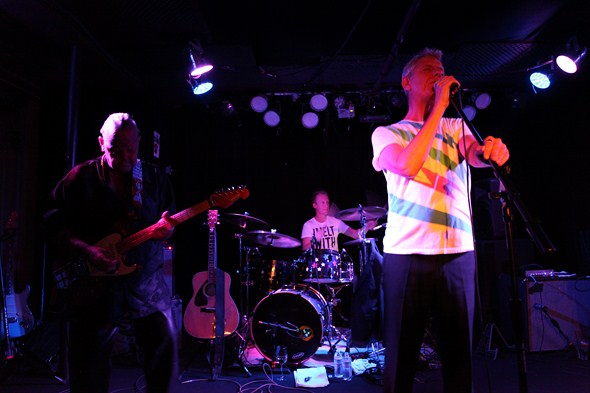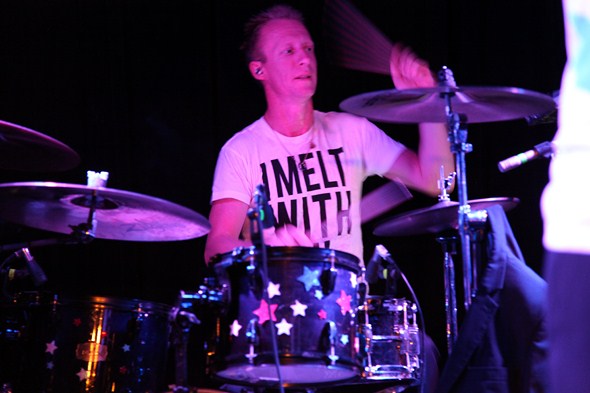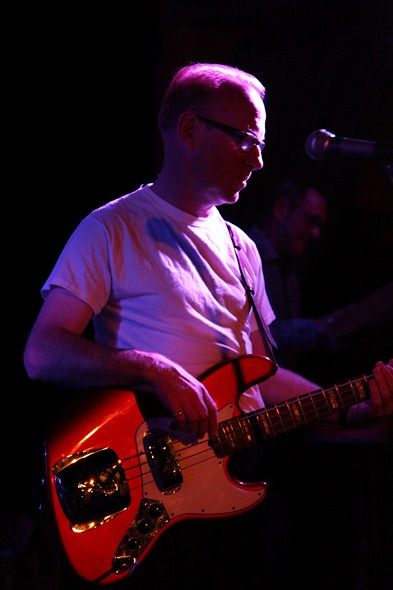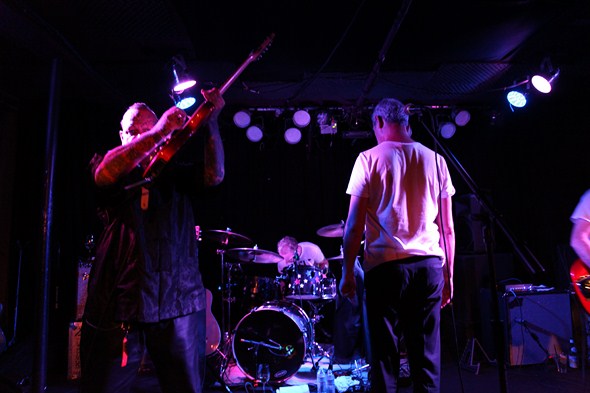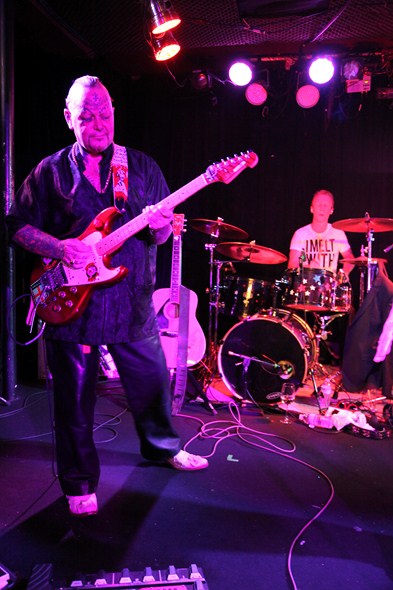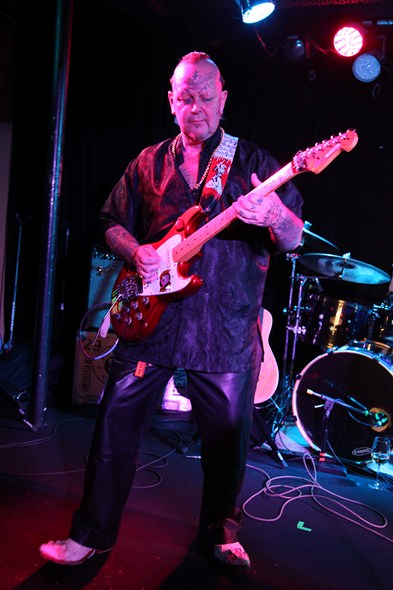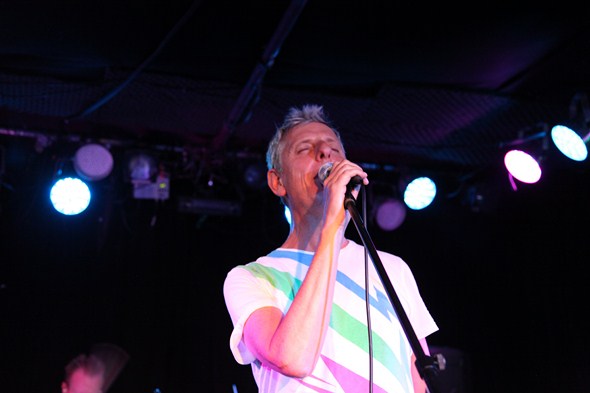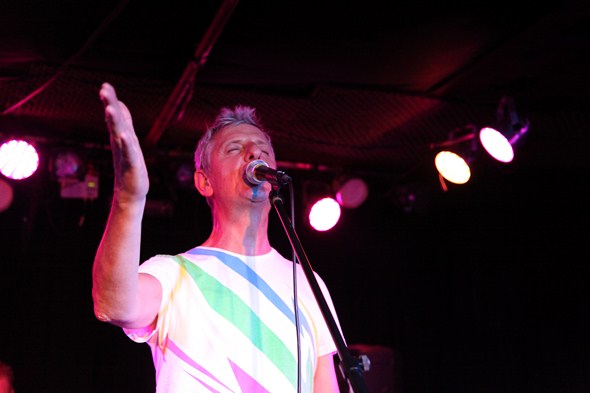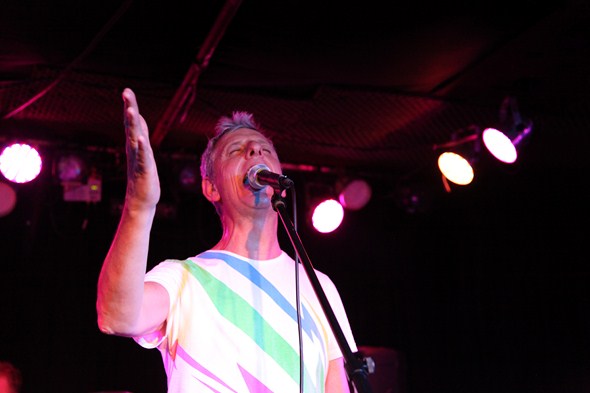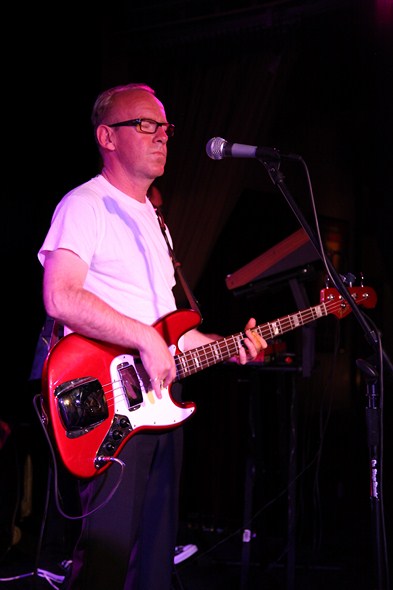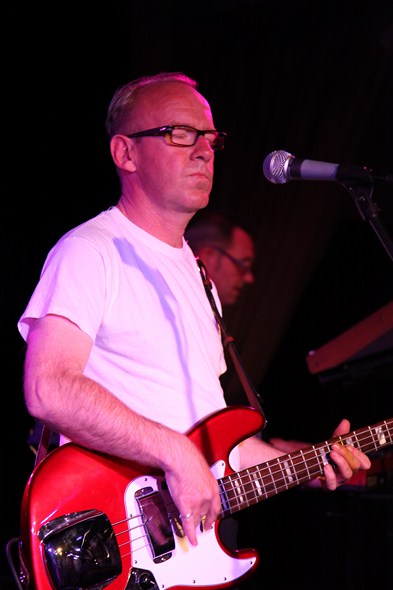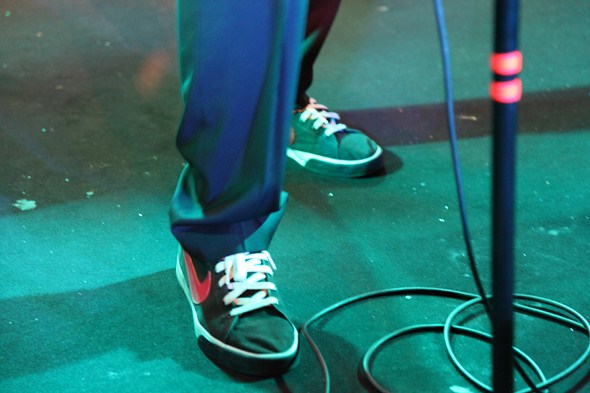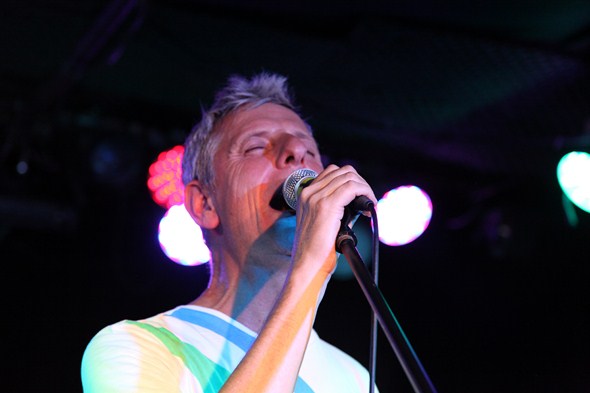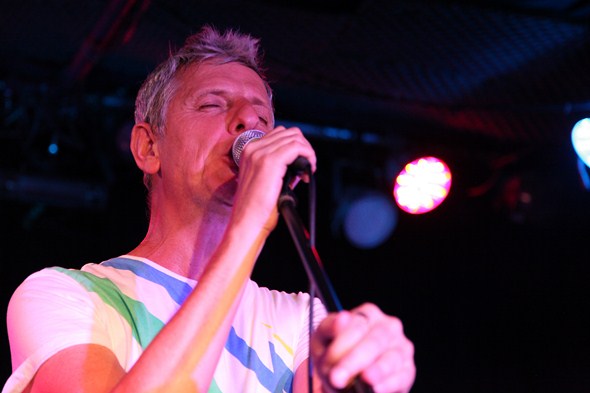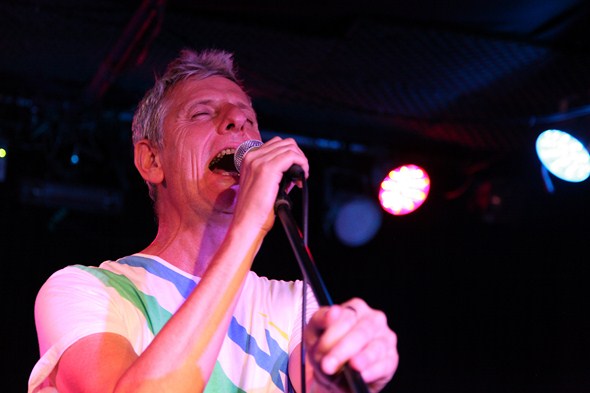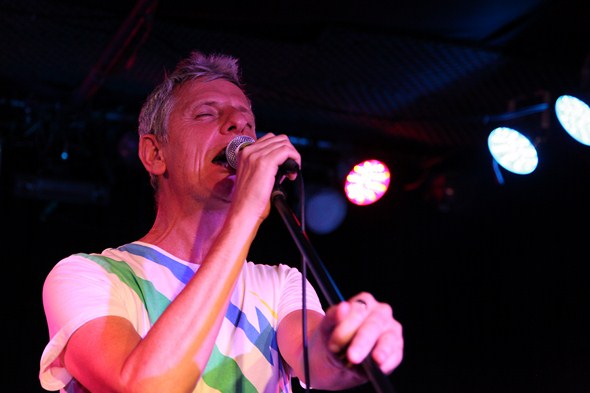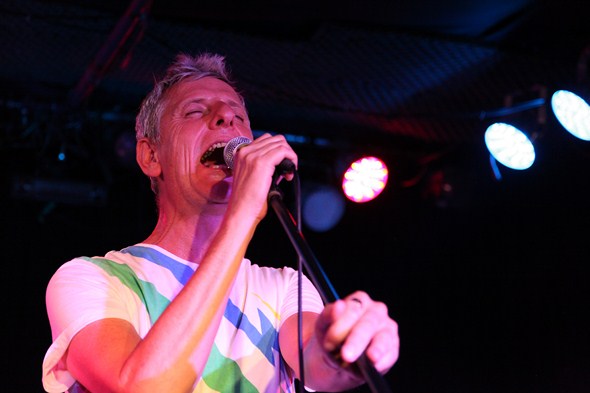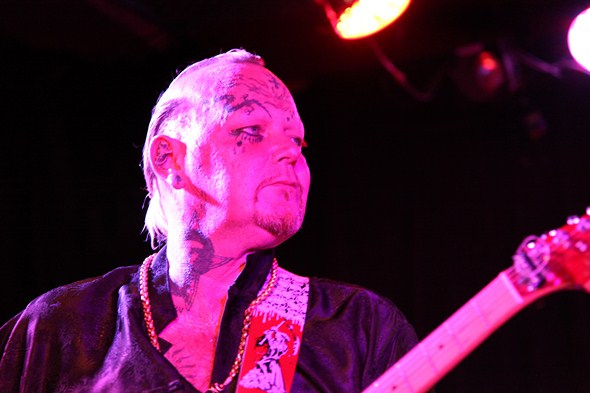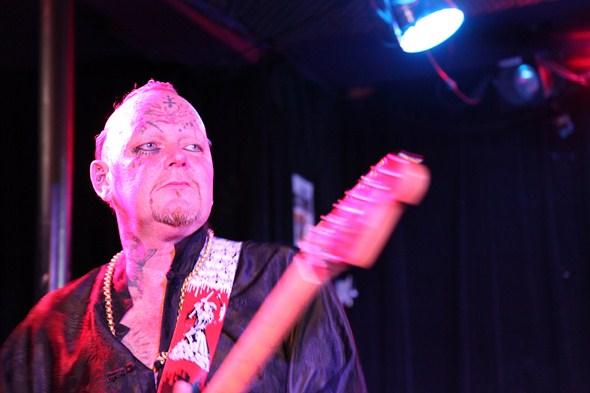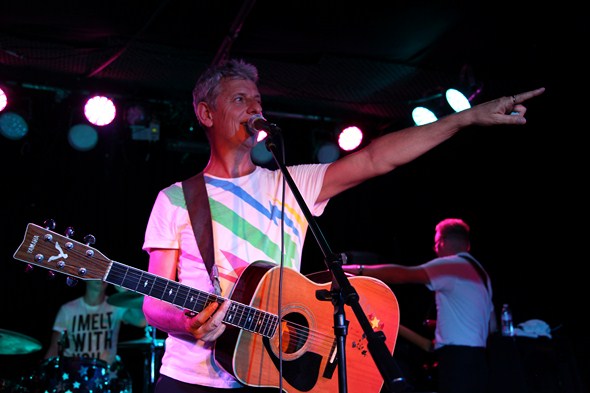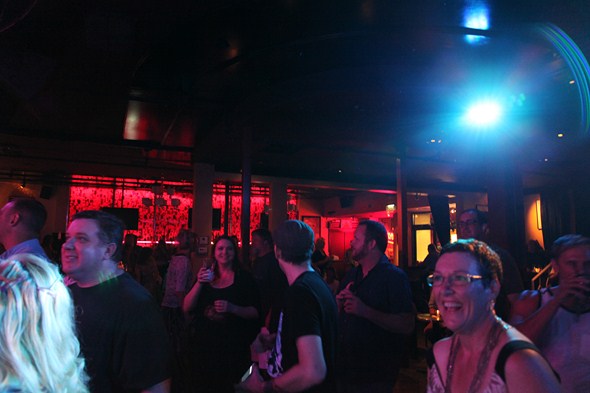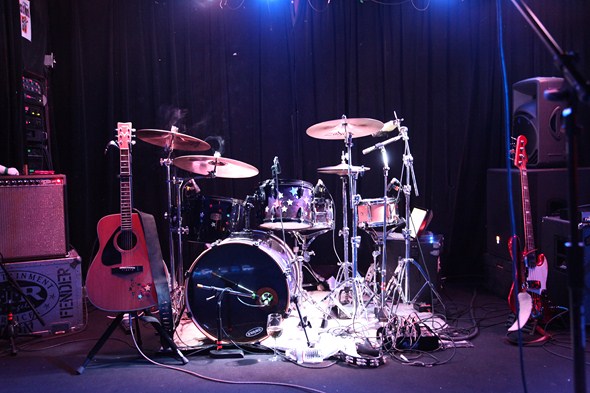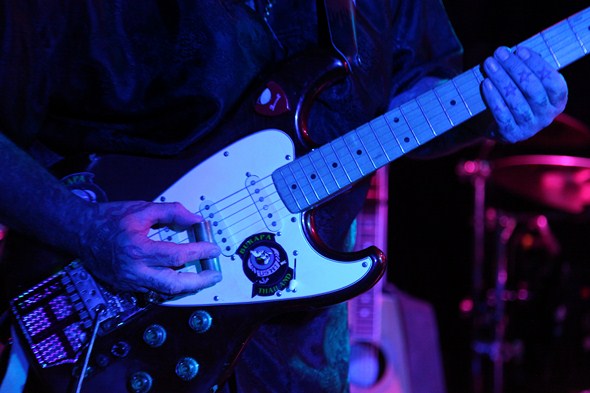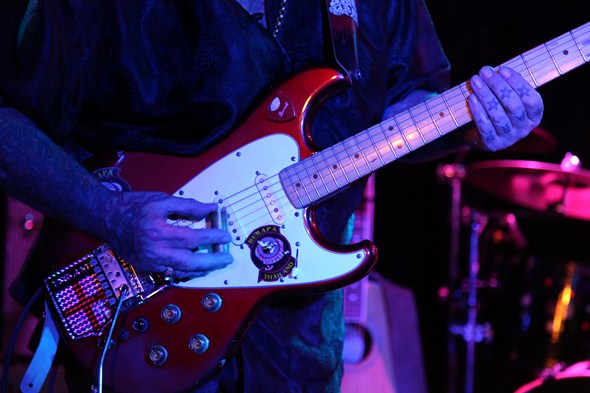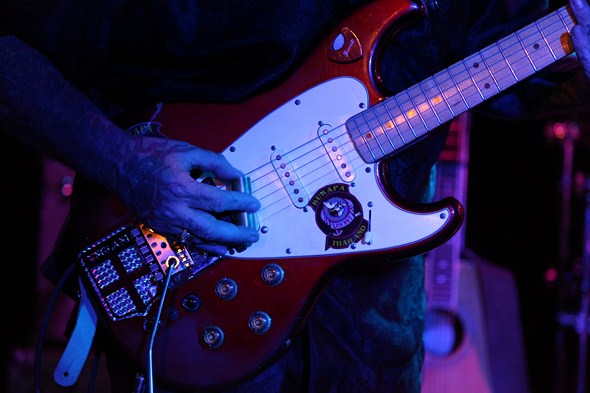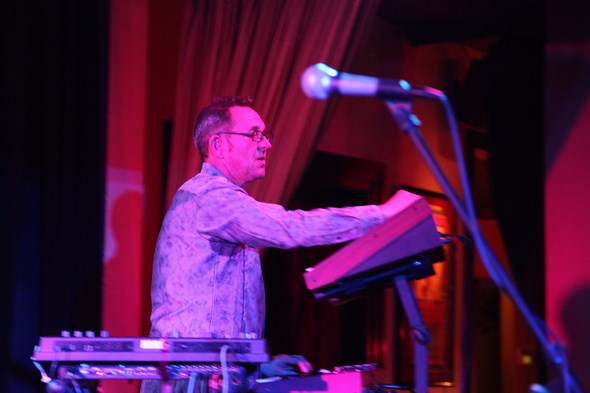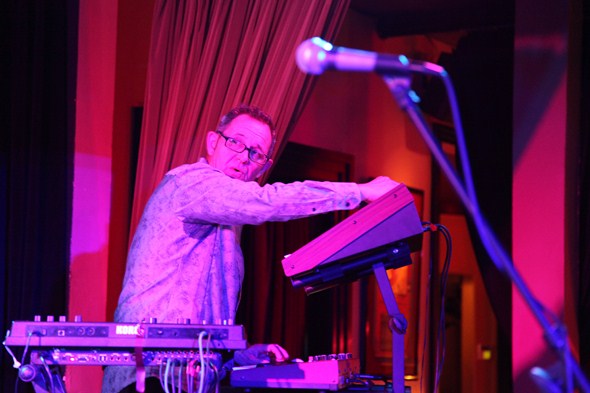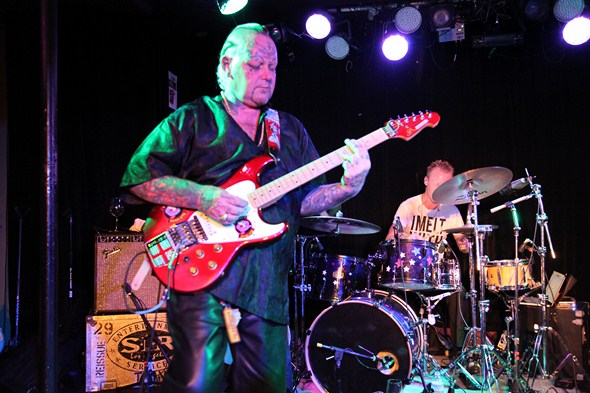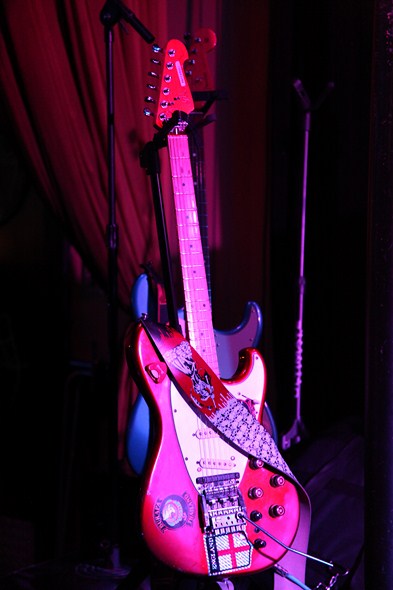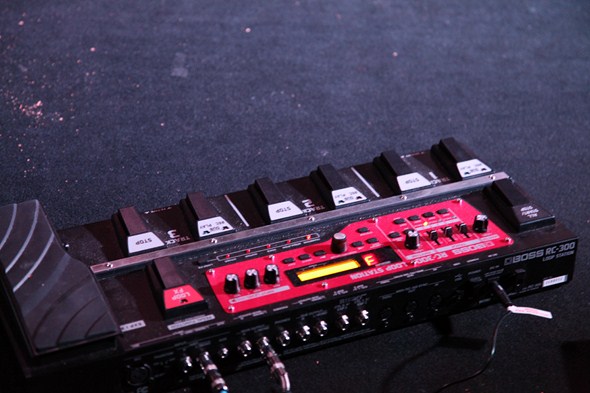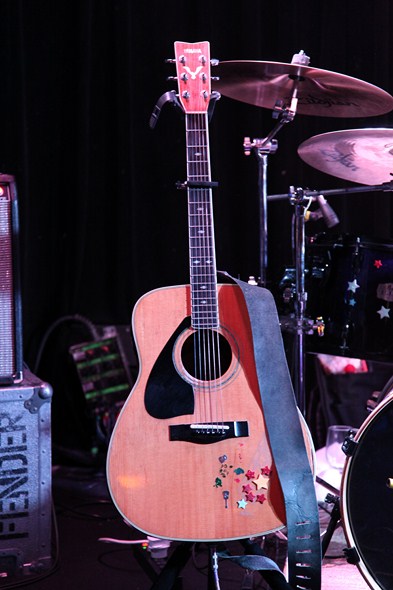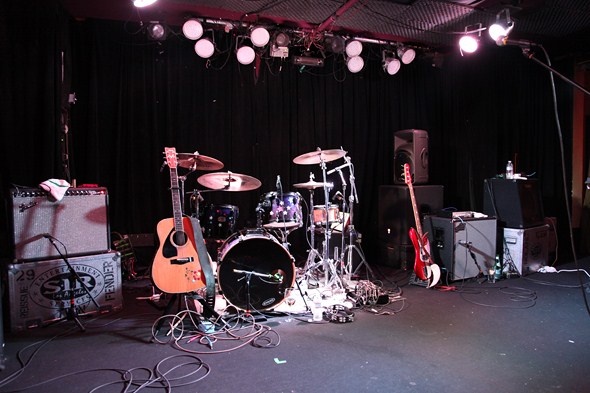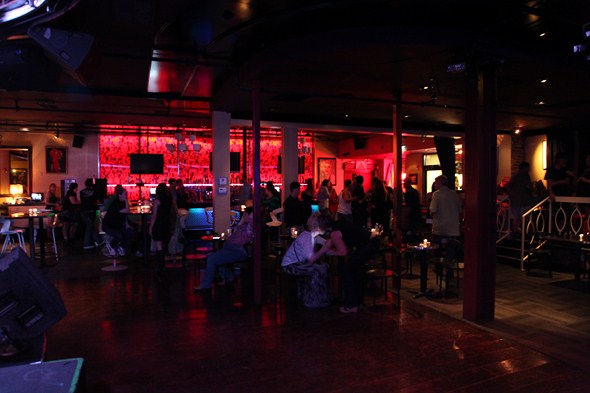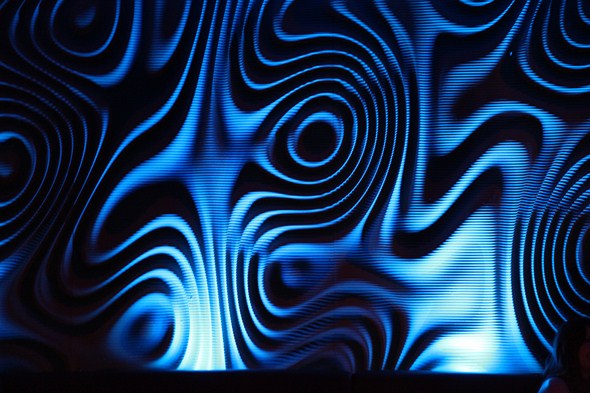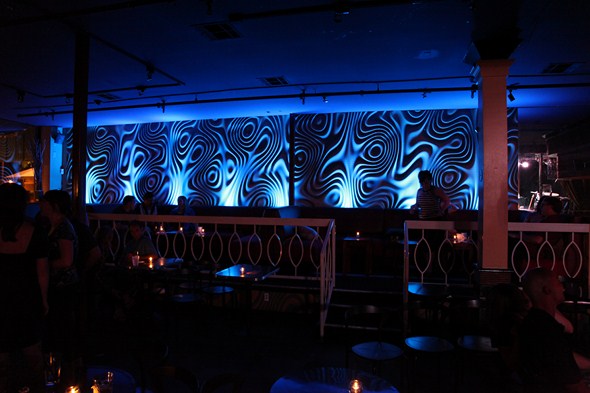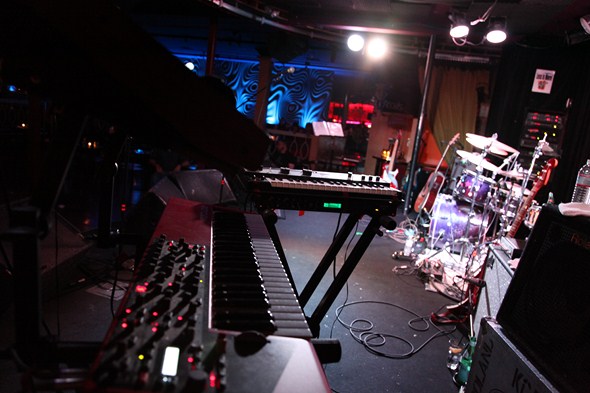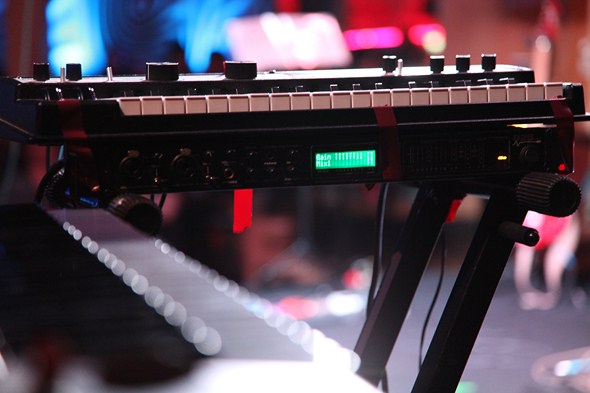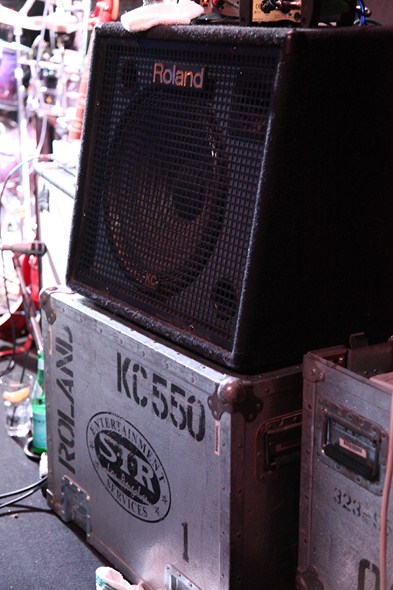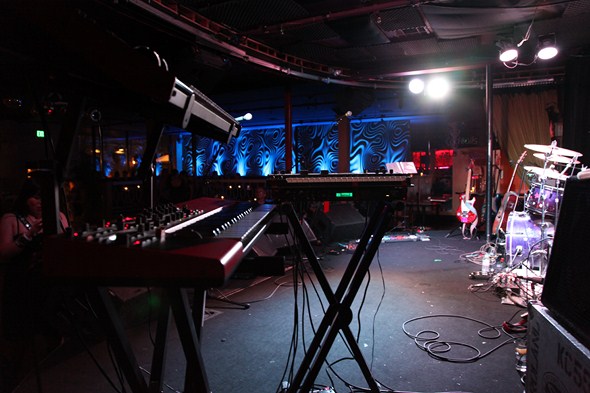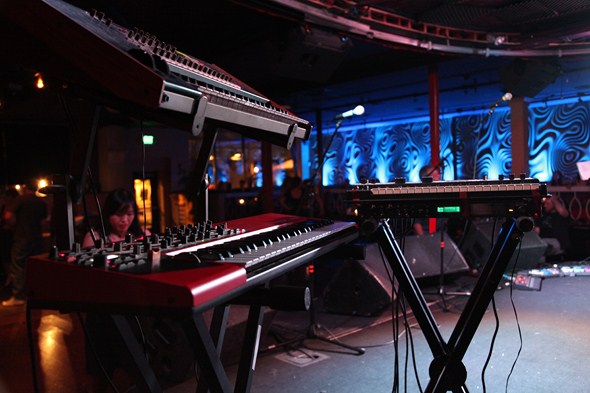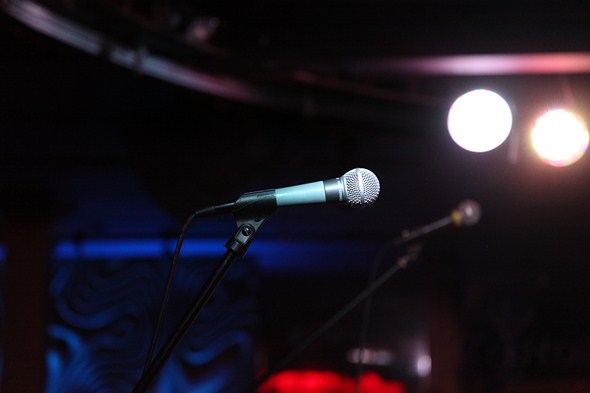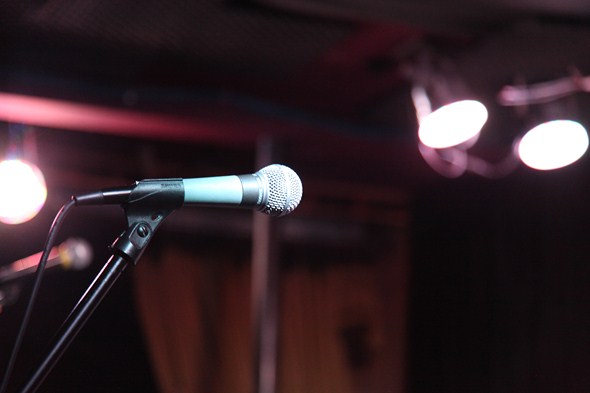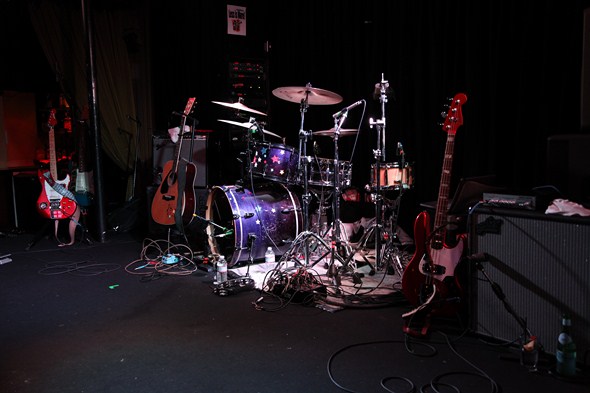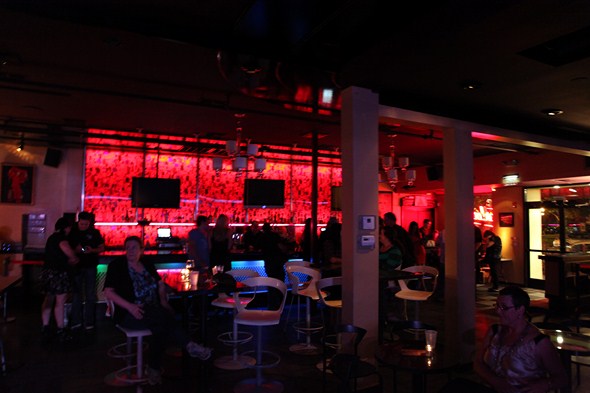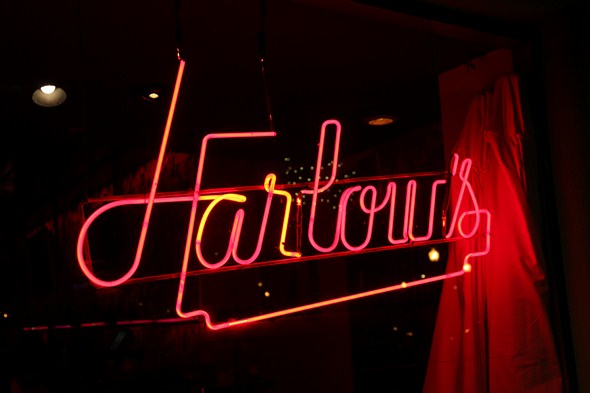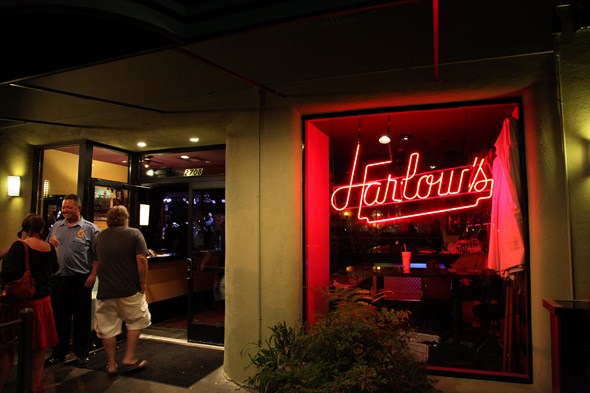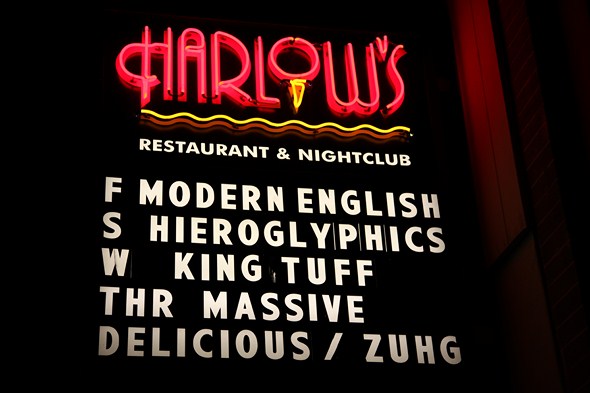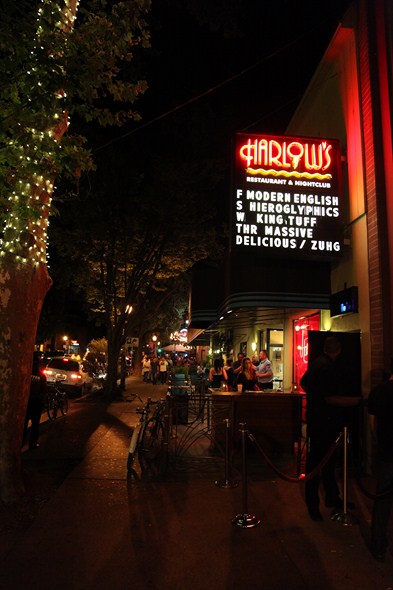 Jason DeBord