This is part of a continuing series of my impressions and experiences staying at various hotels and resorts while traveling to attend concerts worldwide. This review is for the MontBleu Resort Casino & Spa – for a stay in July 2012.
Property: MontBleu Resort Casino & Spa
Location: Stateline, Nevada (South Lake Tahoe)
Address: 55 Hwy 50, Stateline, NV 89449
Phone: (775) 588-3515
Website: www.montbleuresort.com
Room Type/Class: Spa 2 Queens, Deluxe 1 King
Date: July 21-23, 2012
TripAdvisor Page/Reviews: LINK
Booking Source: Night 1 (Direct via Web), Night 2 (Direct via Phone)
Overall Rating: 2.5/5 [Note: Score is totally subjective based on price, location, and comparison to "like" properties within same area and price range]

I generally plan my hotel and resort stays fairly far in advance, and for this trip, I did not, so my options were limited, and prices for hotels were increased substantially due to multiple events occurring in South Lake Tahoe over the same weekend.  I was going to be in town for concerts Saturday (Maroon 5) and Sunday (Journey, Pat Benatar, Loverboy) nights, but learned once I arrived in Tahoe that there was also a Robin Williams event that Friday and Saturday, as well as a celebrity golf tournament, so things were generally sold out; the majority of those that weren't priced remaining rooms at many times their going rates.
I ended up booking just Saturday night at the MontBleu online on their website a few days before, and then called the hotel as I was driving there and was able to book the Sunday night as well (for more money though).  My stay averaged to about $250 per night, which is quite high given that the hotel is an aging property.
Like comparable properties in South Lake Tahoe at Stateline, it has ample self parking, which is a plus (with no added cost).
At check-in, it seemed that booking one night on their own website and a consecutive second night via their reservations department over the phone posed a problem for the front desk.  The second night was more expensive, and a higher grade room, so they wanted me to stay in the lesser room the first night, check out the next morning, and then check in again later.  This seemed like a lot of effort for any differences, so I asked if I could just keep the lesser room both nights and not check out and check back in… and I was told I could keep the same room, but I would still need to come down to the front desk, check out, and check back into the same room.  Not very good customer service, obviously, but I agreed to it (both reservations were under my name only with the same credit card, by the way).
Upon checking into the room, it was fairly spacious (with two queen beds, even though I was traveling solo).  However, the hotel and the rooms are showing their age in both decor and condition, and it could have been cleaner.
One of the selling features of the room is the tub with jets – looking at it, I would have to imagine that there are some very old germs floating around in the jet system – I had no desire to test my theory.
The view was general unspectacular – overlooking the parking lot and a lower room with a noisy HVAC system.
I travel quite extensively, and this was the first time I've seen a tube television for as long as I can remember.  Obviously, the hotel needs refurbishing across the board, since putting in contemporary HDTV LCD/LED televisions would costless than a few hundred dollars a room (which could be recouped with one night's guest stay at the rates they are charging).
Behind the TV was a router and a mess of wires, which become an issue within an hour of my stay.
As I was staying there to cover several concerts, and decent Internet connectivity was key as I would be uploading high resolution photos and high definition videos, before I unpacked anything, I attempted to connect to their service to test their wired and/or wireless connections.
Long story short, after spending an hour attempting to get any connection, neither (additional pay) service worked.  I called the front desk, and asked to be changed to another room (even the higher grade one that I actually paid for, before settling for the lesser room as previously explained).  I was told that there were no other rooms.  He blamed the poor Internet service on their vendor that they outsource it to, and took no responsibility for anything.  Eventually, I was dumped off to the manager, abruptly, and had to start over again.  He said he would send a technician up to the room.
It took what felt like forever for the technician to arrive (and listening to his calls come on through his radio, the poor gentleman apparently wears many hats).  After rebooting the router and adjusting settings, we were eventually able to connect to the Internet.
As far as the Internet service goes, even wired, it is without a doubt the slowest Internet service I've used at a hotel or resort in the United States.
The next morning, in spite of the "Do Not Disturb" sign on my door, housekeeping came banging on the door at an early hour, telling me I had to check out…
When I checked out and checked in at the front desk that first morning, I asked the woman working that shift about the Internet service, and she blamed their vendor just like everyone else, and acknowledged that it "sucks".
The night after the second concert, one of the four guest room elevators was broken, and there was a line stretching into the casino of people waiting to get to their rooms.  It took about 20 minutes of waiting to finally squeeze into one of the elevators (and this was a good hour after the end of the concert).
Other than those issues and observations, the stay was generally unremarkable.  Based on my experience, I can't imagine staying there again unless there were few other options and the rate was well under $100 a night, as it is definitely not worth more, and there are many, many other options.  I would have scored the property higher if the price per night was lower (maybe a 3/5 if the rate was under $150 a night).
Below are photos I took of the MontBleu Resort Casino & Spa during my stay: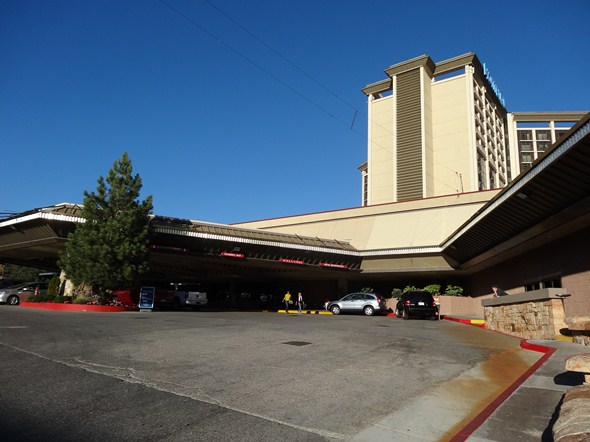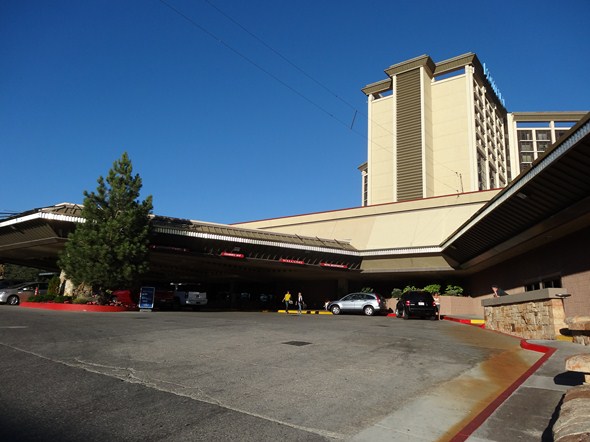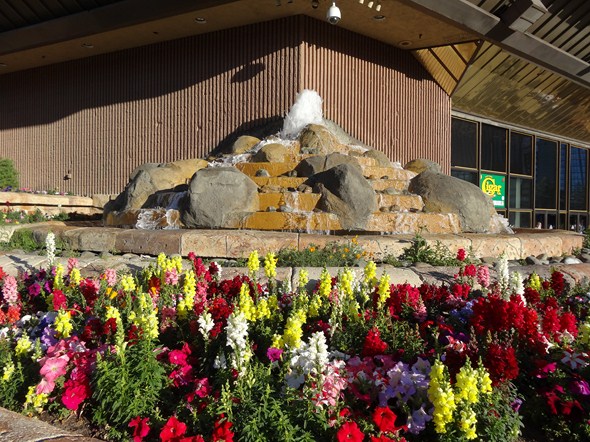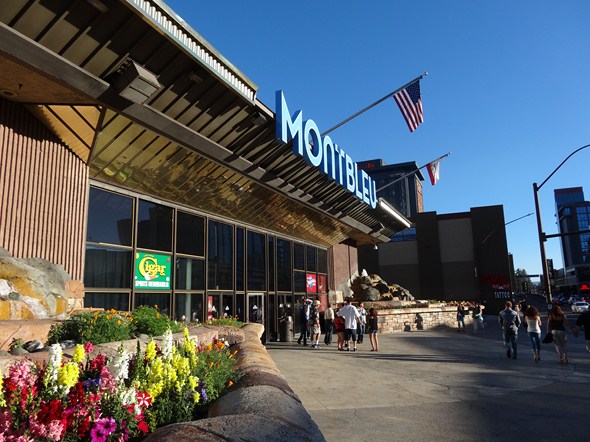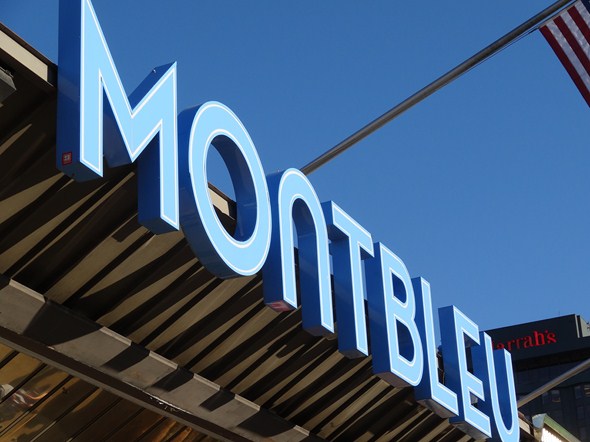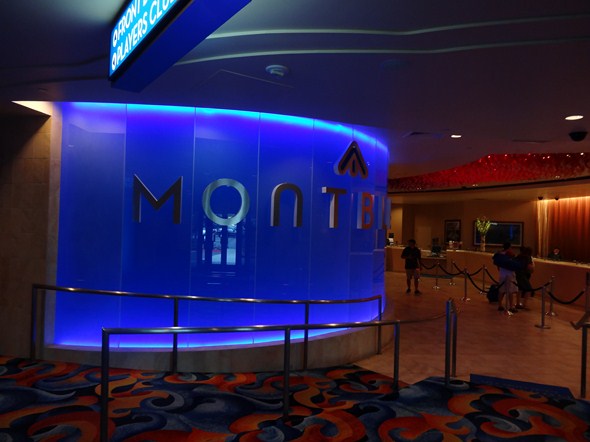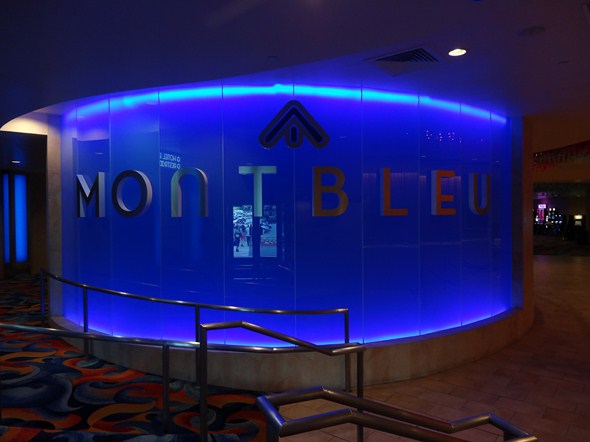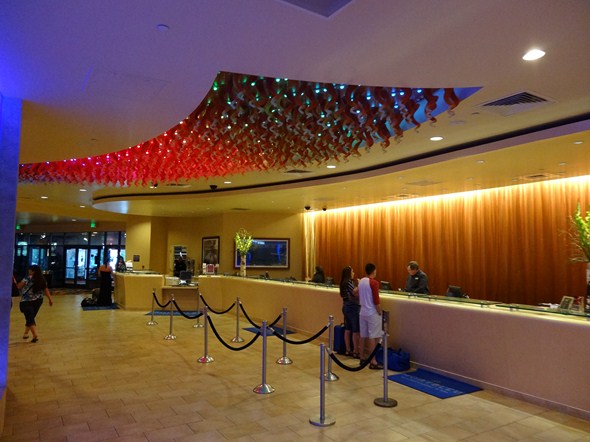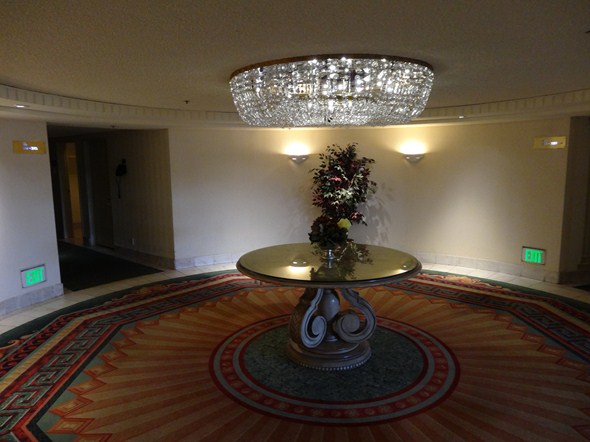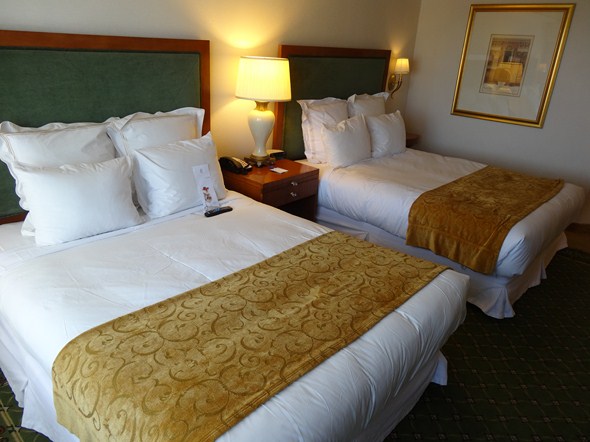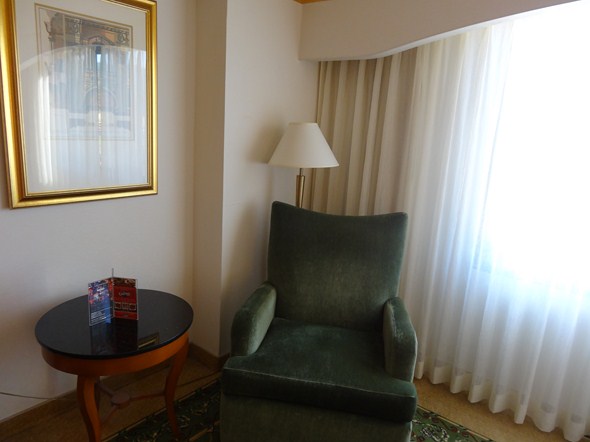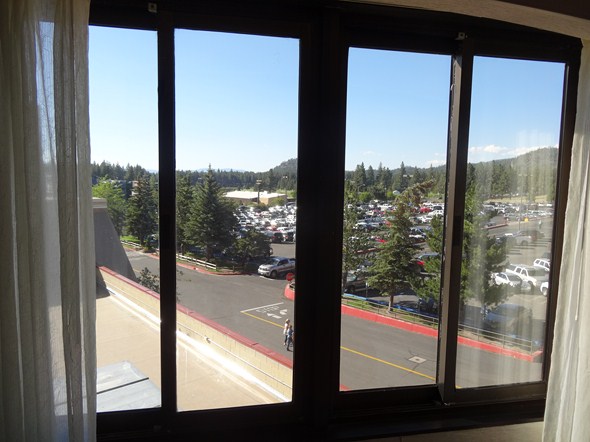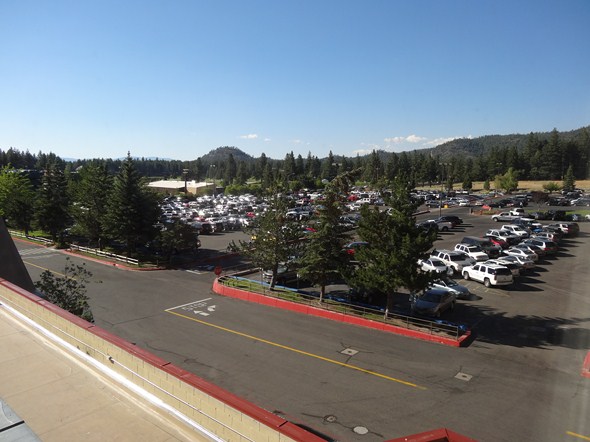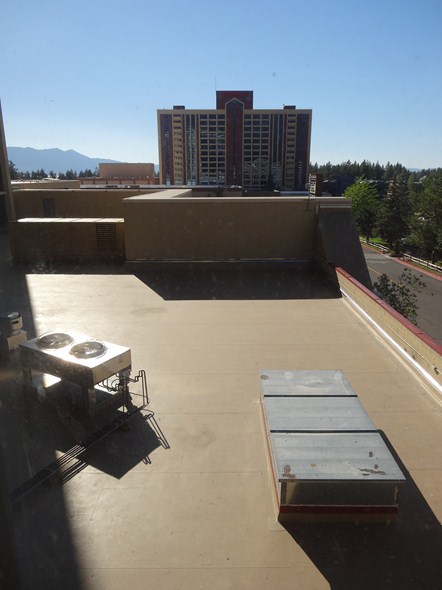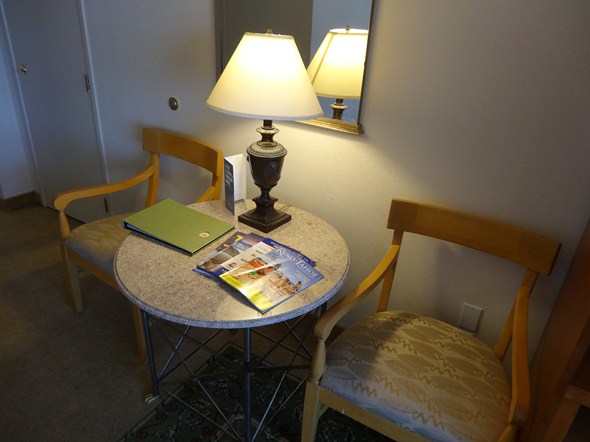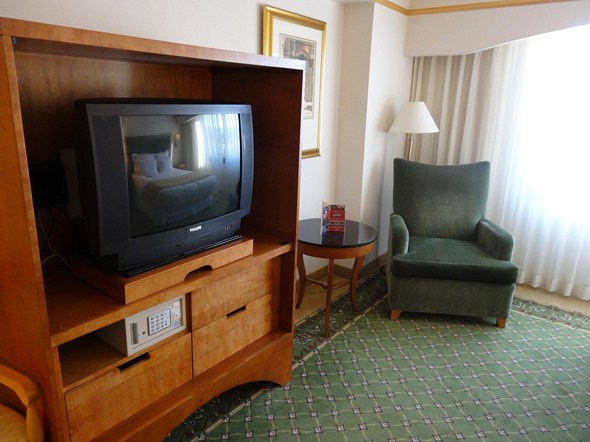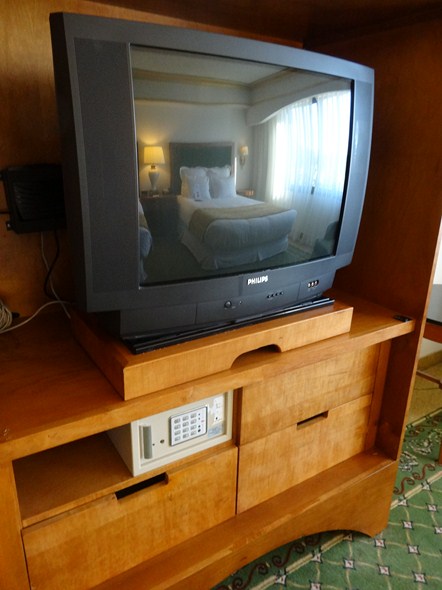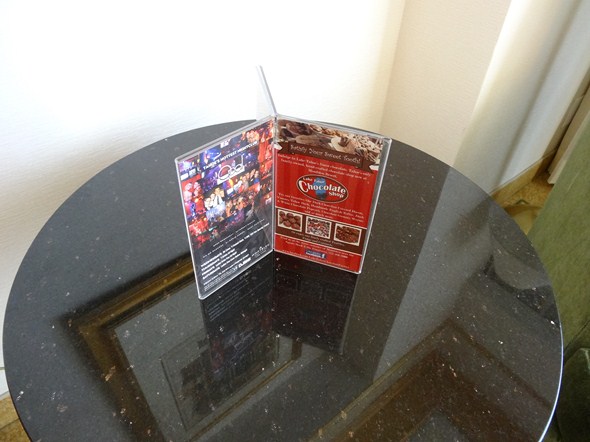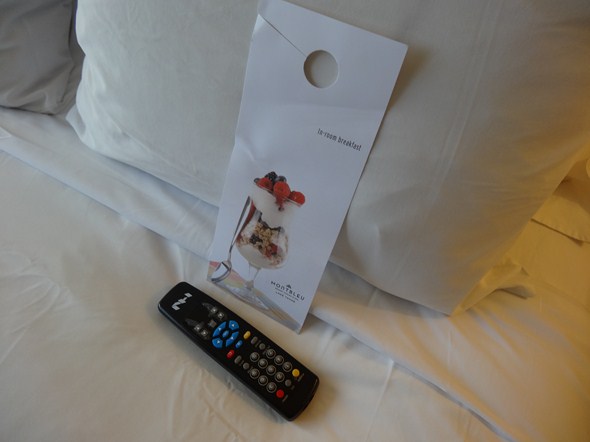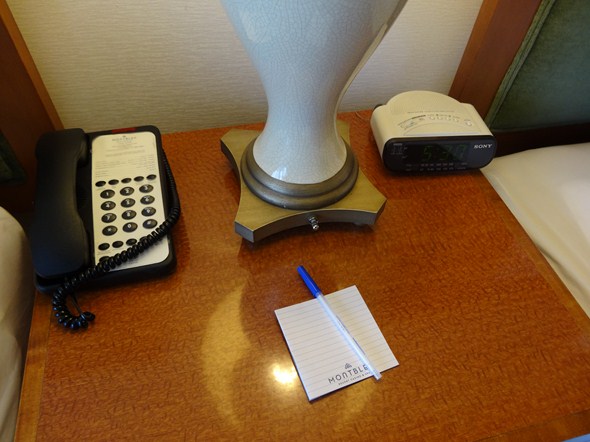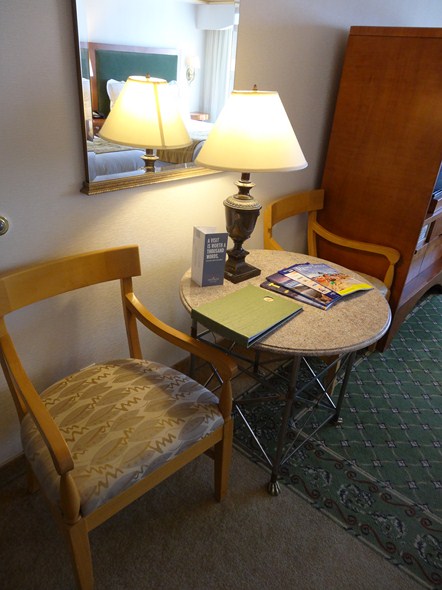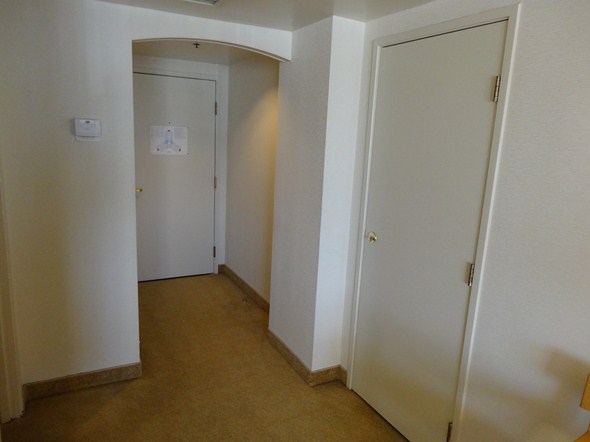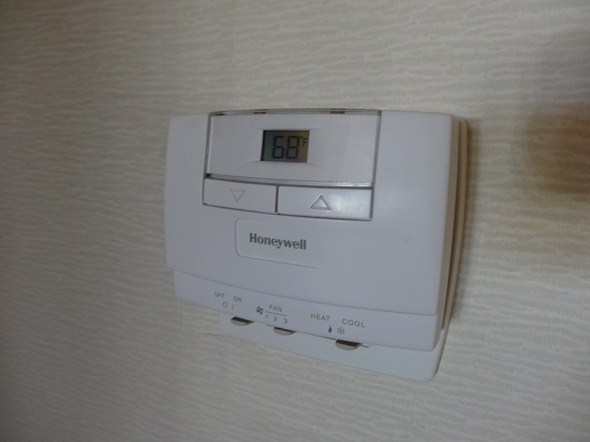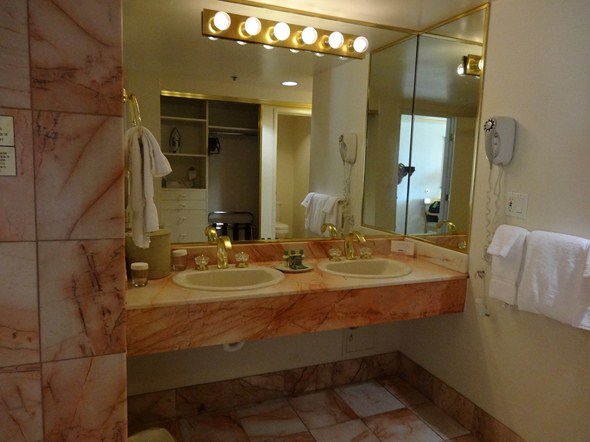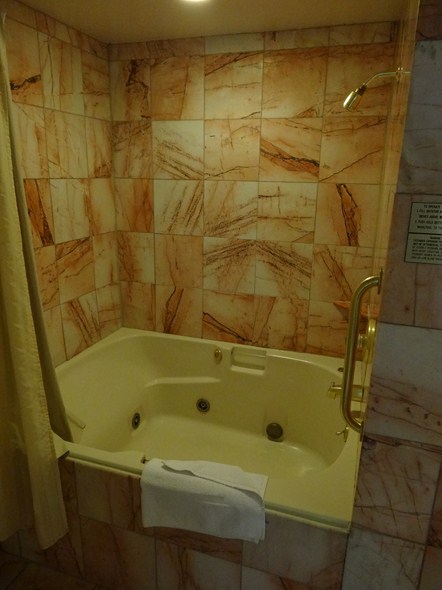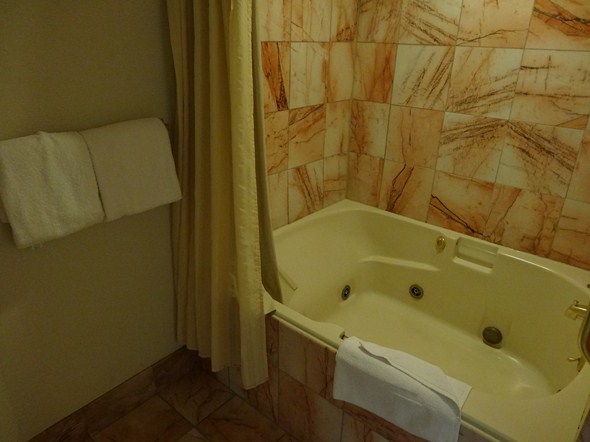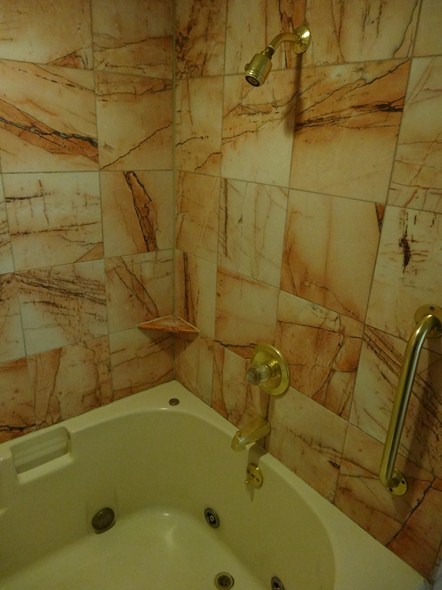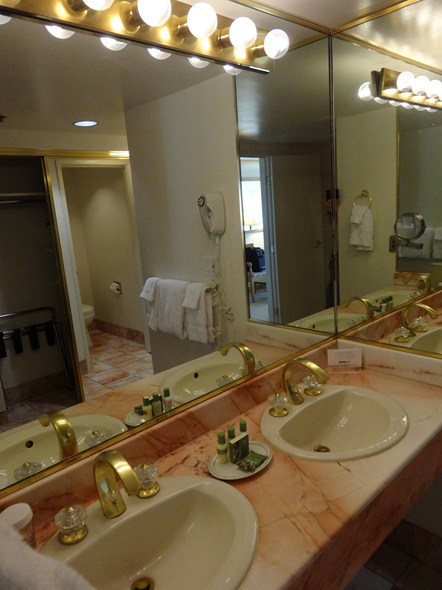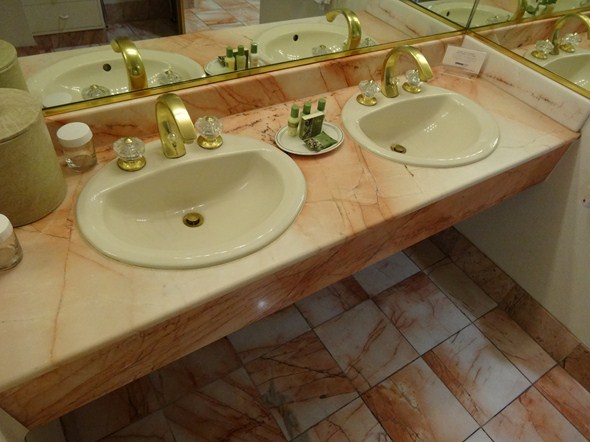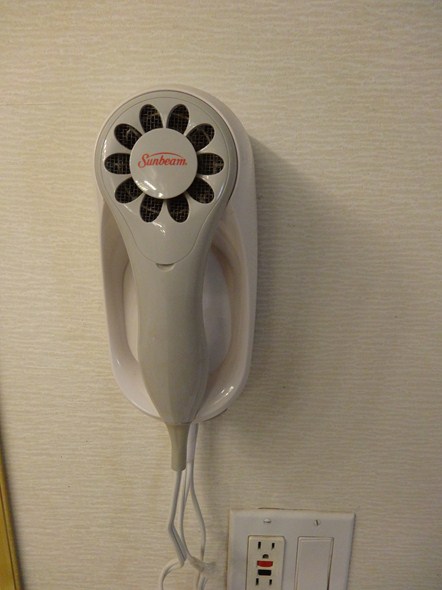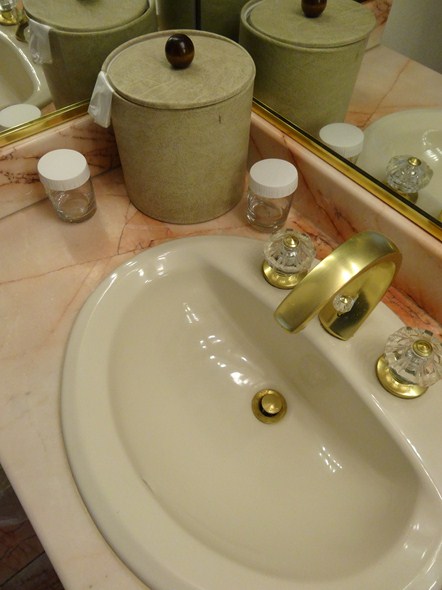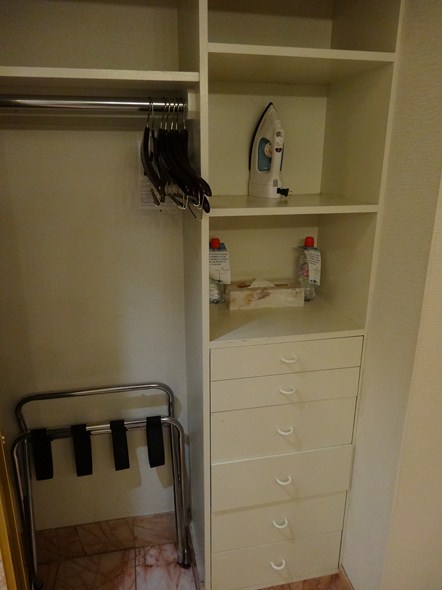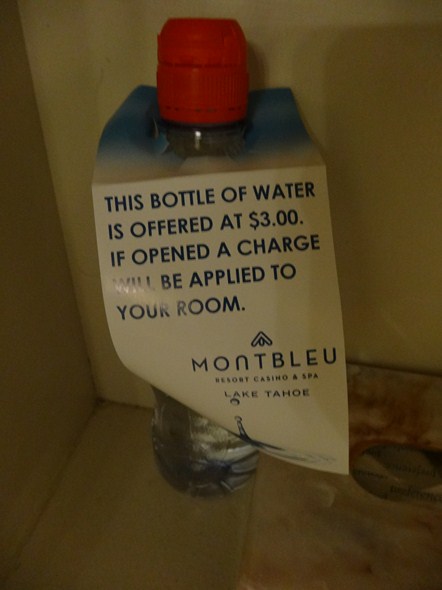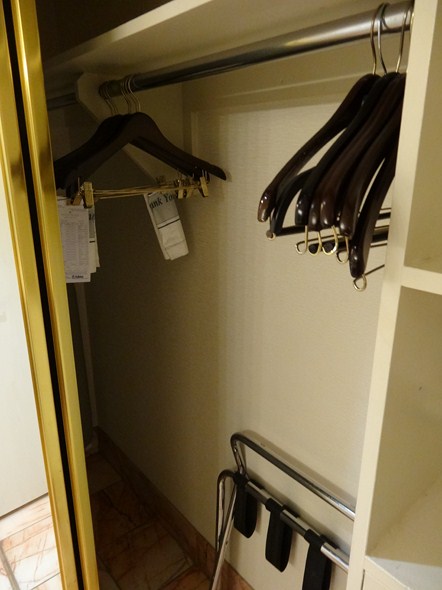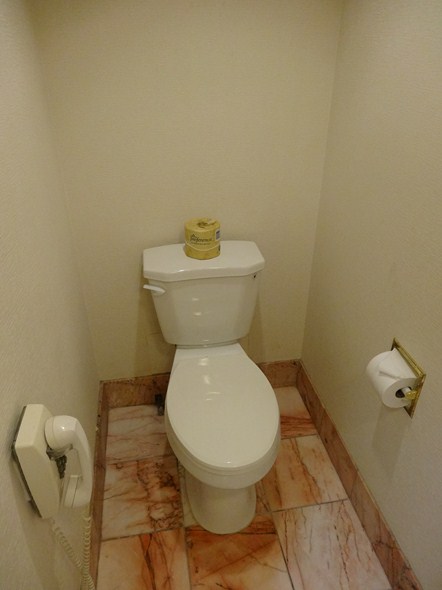 Jason DeBord