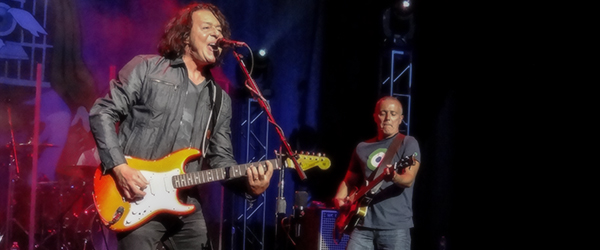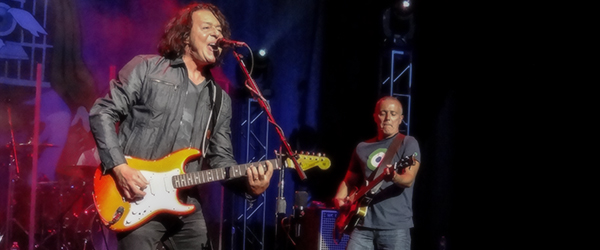 The Nob Hill Masonic Auditorium hosted last night's concert performance by Tears for Fears.  It doesn't get much better than a set that opens with "Everybody Wants To Rule The World", closes with "Head Over Heels", and finishes an encore with "Shout".  Some of the most classic songs of the 80s, and the band looks and sounds as great as ever.  It was a fantastic evening with an awesome set that spanned their catalog and reflected the real diversity of their work.  Truly one of best songwriting teams that helped define the 80s.  A fantastic evening and true thrill to see them perform live, and in top form.  The songs never sounded better.
Who: Tears for Fears
Supporting: Carina Round
Venue: Nob Hill Masonic Auditorium
Presented By: Live Nation
Where: San Francisco, California
When: August 2, 2012
Seating: Section 3 Main Floor, Row 1, Seat A (front row left of center mic)
Note: Though I had a press photo pass, and brought my DSLR, all shots except some exterior ones were shot with my non-professional camera, as the stage was low so photographers were asked to shoot from the rear of the venue, so I opted to shoot from my first row seat with my pocket cam instead)
Supporting Act: Carina Round
The opening act was Carina Round, who also performed with Tears for Fears for the main set (with backing vocals).  As a fan of many female singer songwriters, I am really impressed with her music and now, her performance as well.  Her set was fairly short but she did an excellent job of setting the mood and tone for the entire show – an awesome opportunity to share with the band and their music.  She has a new album out in the U.S. now, and the rest of the world next month. Her fourth album – Tigermending – I very much recommend checking out.  The latest album has some very impressive collaborators, including Brian Eno, Billy Corgan, and Dave Stewart.  You can also support her work on PledgeMusic and get some cool swag and other opportunities.
Tears for Fears
Touring Line-Up:
Roland Orzabal (vocals, guitar)
Curt Smith (vocals, bass guitar)
Charlton Pettus (lead guitar)
CJ Vanston (keyboards)
Jamie Wollam (drums)
The founding members of Tears for Fears (and essentially dual front men) are Roland Orzabal and Curt Smith.  Interestingly, they are each featured on lead vocals on their biggest hits, and I think it is fairly unique that a band can become known and successful with two different (alternating) vocalists.  I really love both their voices, and each as so well chosen for the songs that they respectively sing lead vocals.  Both have also worked on projects outside of Tears for Fears.
The band was formed in the UK in 1981 (after the pair were involved in a few bands prior to that) and achieved a lot of success before breaking up just ten years later, but that seems to be a common trajectory for bands that were successful in the 80s.
Interestingly, their first hit in the UK was "Mad World" from their album The Hurting circa 1983.  This song would lead to a resurgence of interest later in their career…
The second album, released in 1984, included arguably their biggest hits – "Shout", "Everybody Wants To Rule The World", and "Head Over Heels".
Following the first two works, rather than repeating what they'd accomplished, to my ear their music has evolved and changed quite a bit over the years, with some of it sounding more like it was influenced by The Beatles rather than more contemporary works.
Obviously, the duo have reunited and produced new work, and are in the midst of what appears to be a very successful tour.
As touched on above, the release of the film Donnie Darko in 2001 sparked a resurgent interest in Tears for Fears, as the song "Mad World" was re-imagined as a more somber song and performed by Michael Andrews, and became the signature song on the soundtrack and for the film overall.  The original studio version of "Head Over Heels" was also featured in the film, and was utilized in a very clever and stylized way in the film, serving as another highlight for this movie set in the 80s.  As my friends who follow me on my other site (the Original Prop Blog) well know, I actually used to own one of the "Frank" masks worn by James Duvall in the film (see my interview), so I am definitely a long-term fan of both Tears for Fears and the film, Donnie Darko.
I think what is interesting about the song, "Mad World", is that the re-imagining of the song in such a drastically different way – it was also an amazing song.  And I think it is a testament to how amazing the original song is, that it can transcend styles and mood and sound and still work.  Some music just doesn't sound right or work at all when tweaked even a little, and this song was completely redone in a totally different way – while remaining faithful to the spirit of the original – and it is an amazing song in its own right.  Though, if I had to pick, I would still choose the original (Tears for Fears) version hands down.
I definitely have my own associations with the music of the band – a lot of great memories to be sure, and some that simply make me laugh today in retrospect (like going to school dances in middle school and standing along the outskirts of the dance floor like the geeks in Sixteen Candles).
In any event, the concert performance by Tears for Fears tonight was amazing.  Also performing with the band was Charlton Pettus (lead guitar), CJ Vanston (keyboards), and Jamie Wollam (drums).
It was such an experience to hear all of this wonderful music played live on stage.  Below is a photo of Roland Orzabal's set list: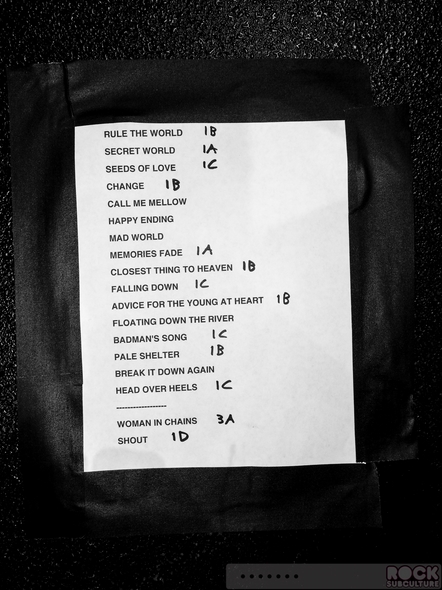 I loved the way the full set was played tonight.  I've heard some different renditions of some of the songs from other live performances, and I really feel this performance totally nailed all of them, and would love to see a live Blu-Ray of this set and tour produced some day – it was really that spectacular.  Also, Carina Round really added a tremendous amount to the song "Woman In Chains" with her added vocals – truly incredible rendition.
It was really just a fun night, and it was a privilege to have such a great seat from which to enjoy it (the benefit of F5ing Ticketmaster as they went on sale, buying just one ticket, and the front rows being composed of three seats – and a little luck).  The guys were really funny with some comments and stories in-between songs, and the audience was great and enthusiastic and genuine (and a little odd in a funny way – booing when Mr. Orzabal said that they were in Burbank the night before).
Really, I'm not sure what else to say about this one… it was such a thrill and joy to see them, and it's another one of those shows where you immediately want to see it all again.  I can't recommend enough catching this tour if you have the chance – just fantastic music by a talented band.  Even if you aren't familiar with all of their work, it is all great music and framed throughout by their many hits.  Truly a fantastic night.
Below are videos I shot of Tears for Fears performing on stage… Just watch Curt Smith throwing down "Mad World" – he is feeling it, every beat, every word. Phenomenal. And "Head Over Heels" is one of my all-time favorite songs – seeing it and hearing it being played live – being part of the audience just soaking it up – amazing.
"Mad World":
"Head Over Heels":
"Shout":
Below are photos taken during the concert (the number of photos that turned out well enough favored the left side of the stage (my left looking at the stage) based on my seat – would have loved to have gotten more shots on the other side, but just wasn't possible – click any image for higher resolution version of each photo):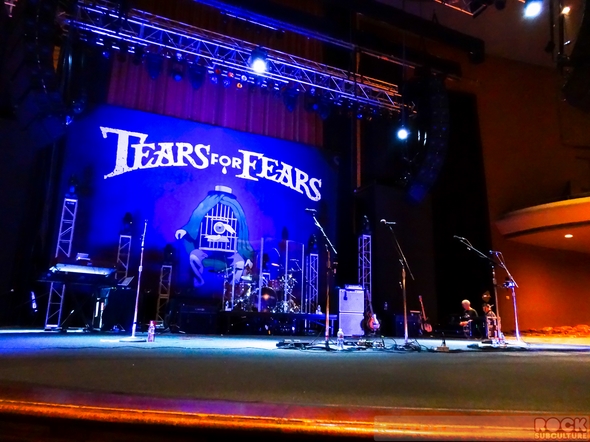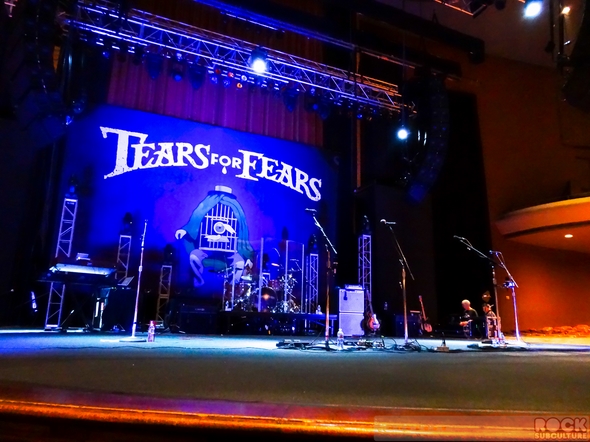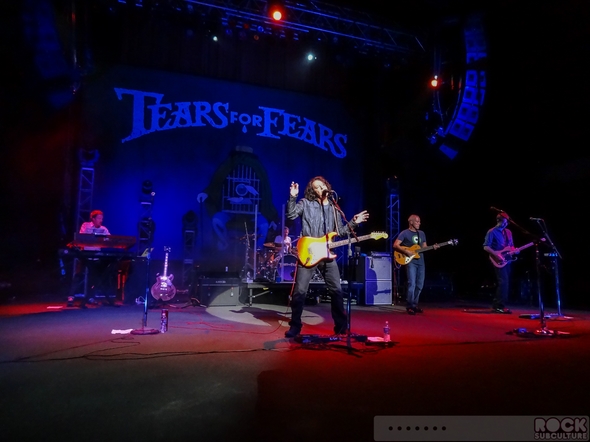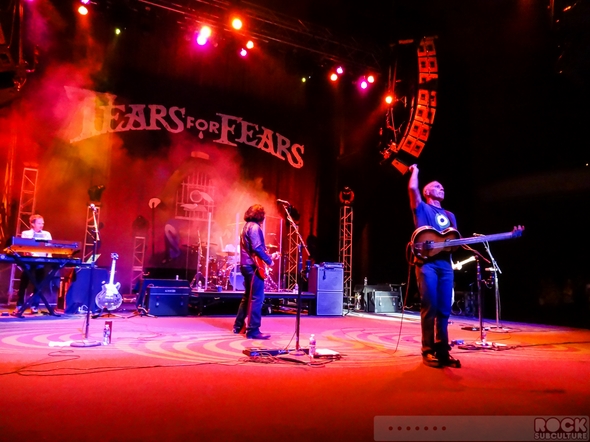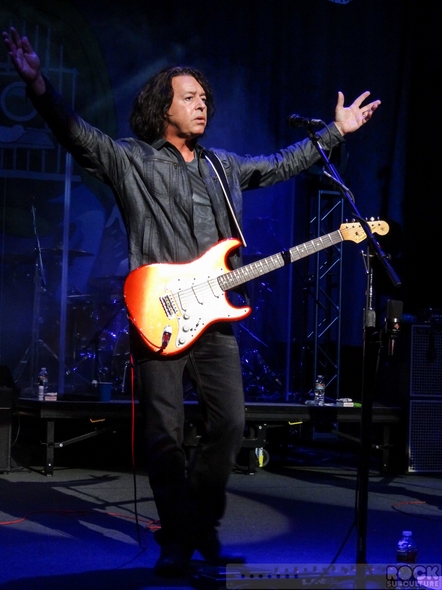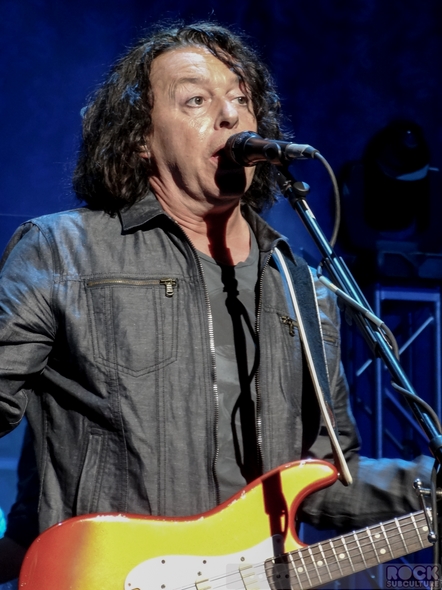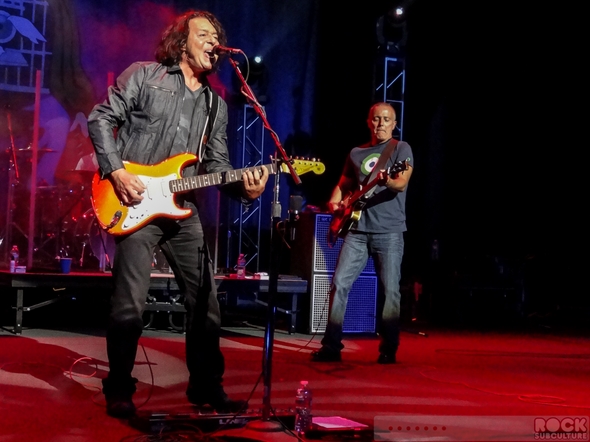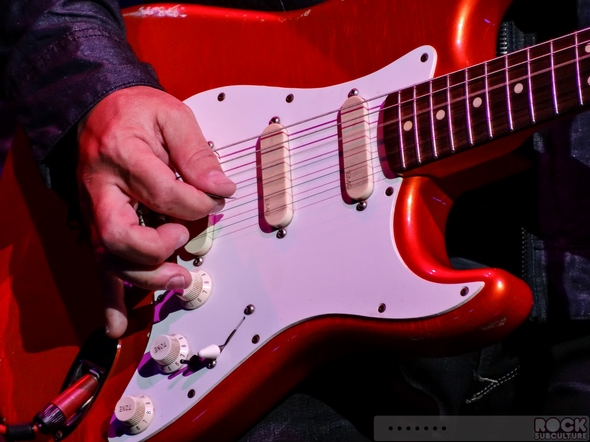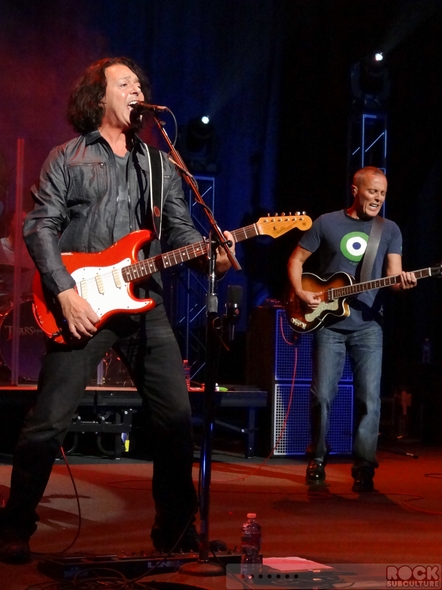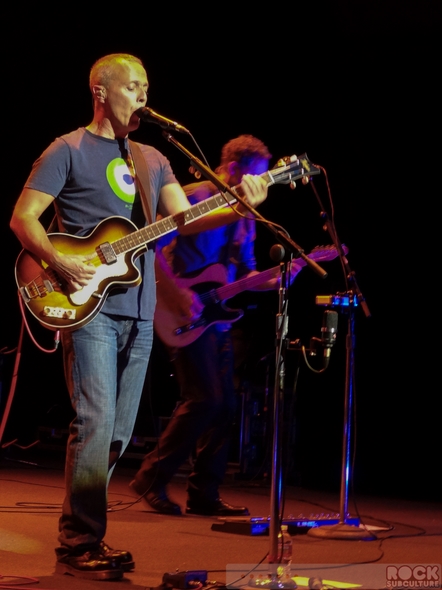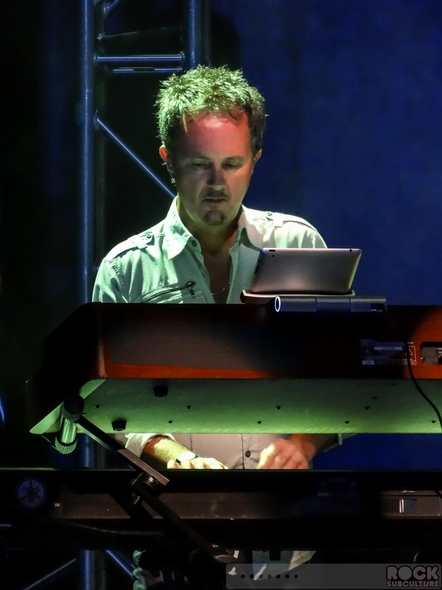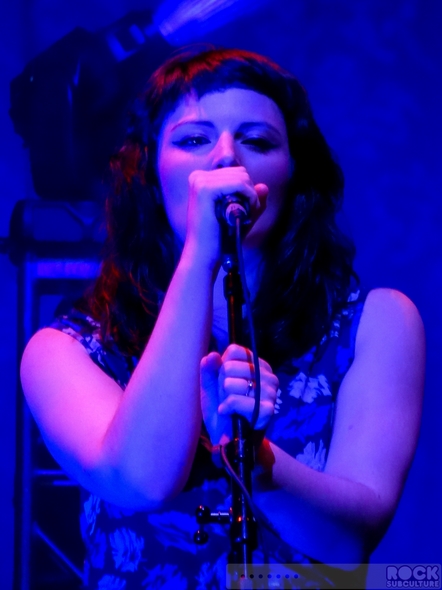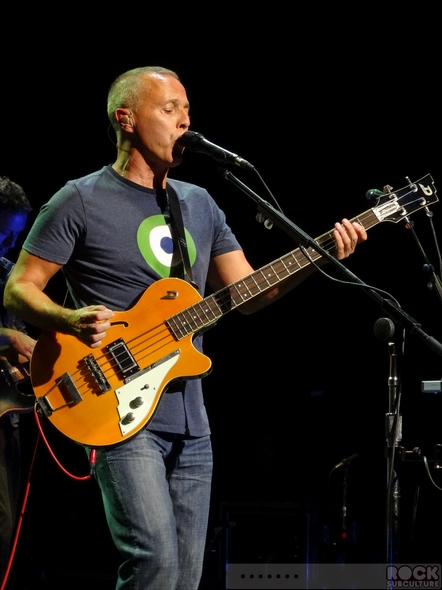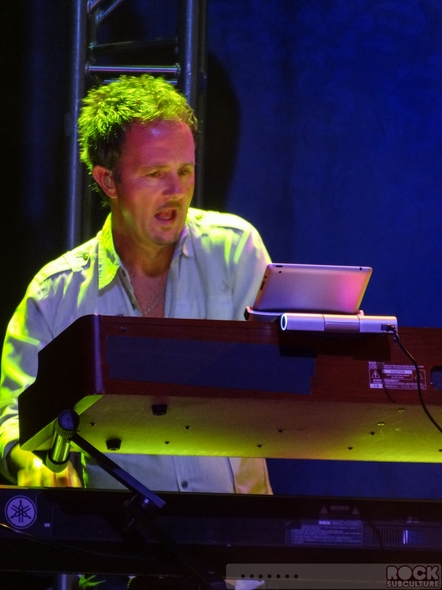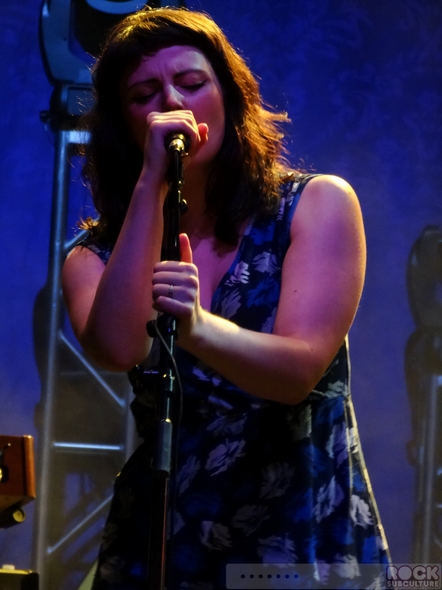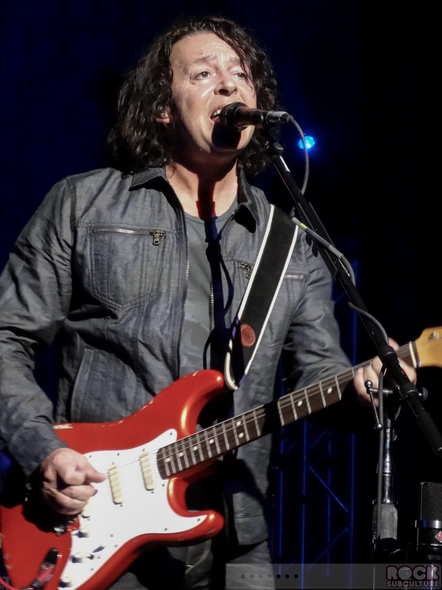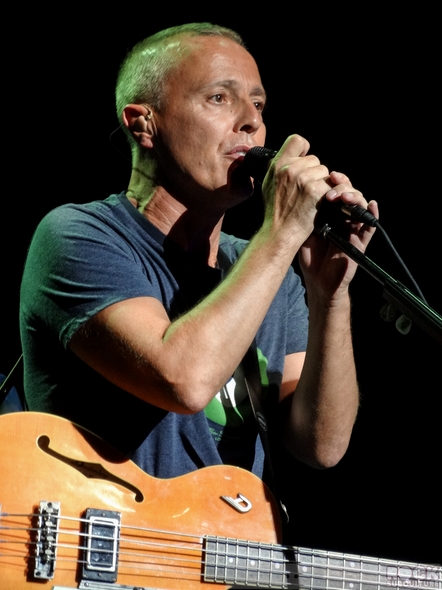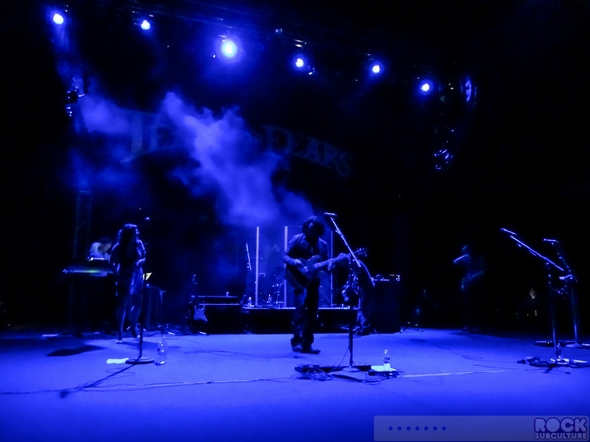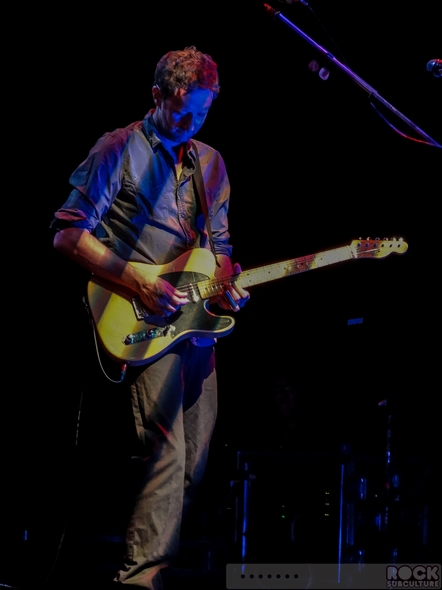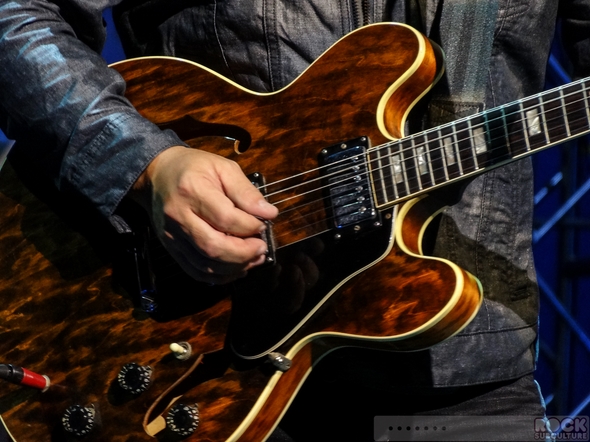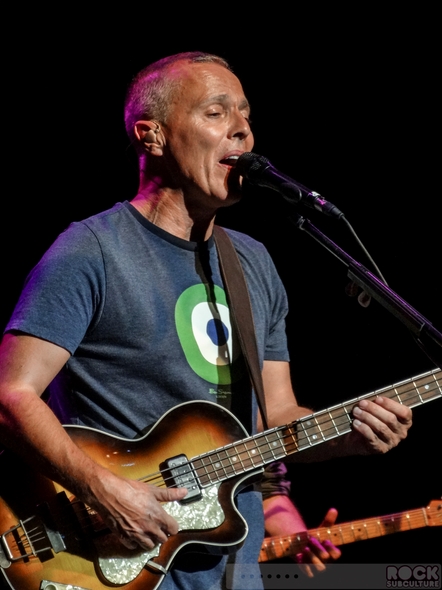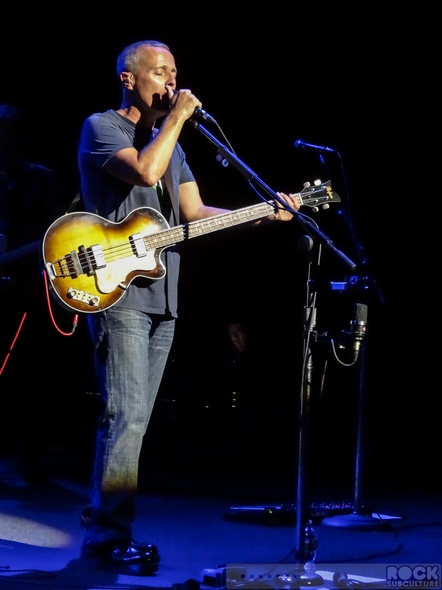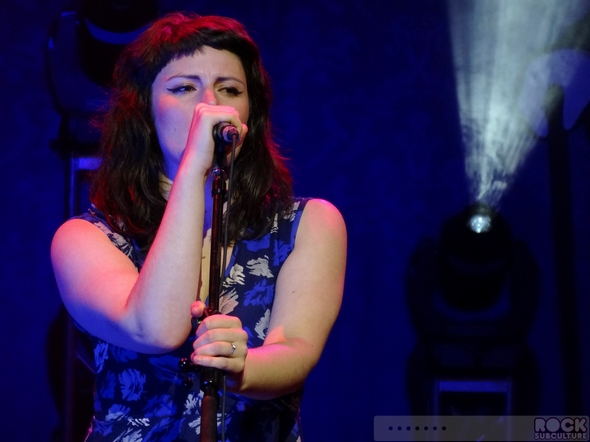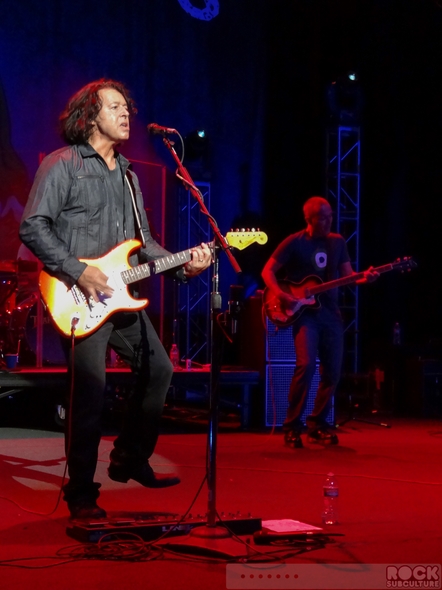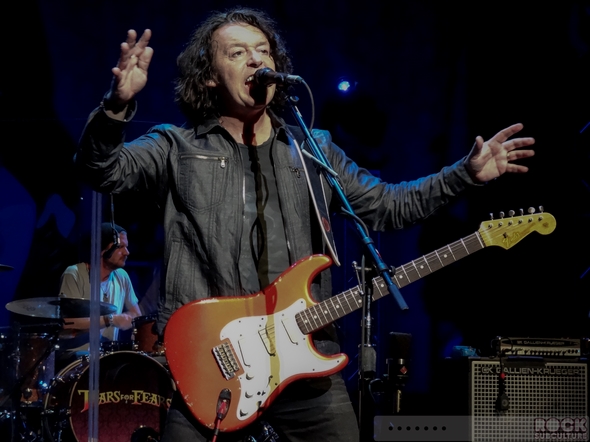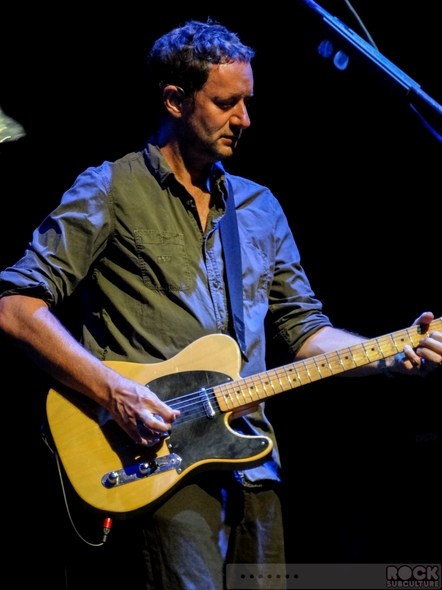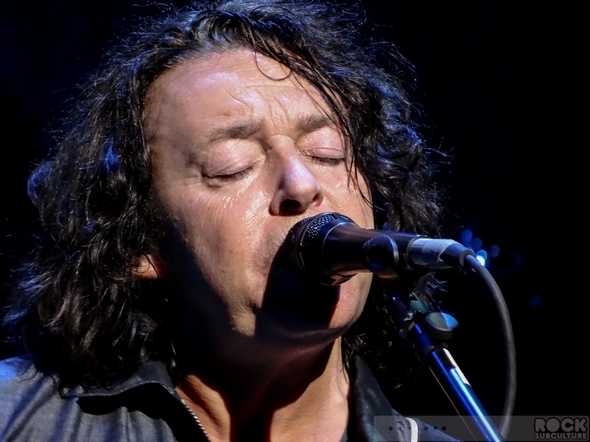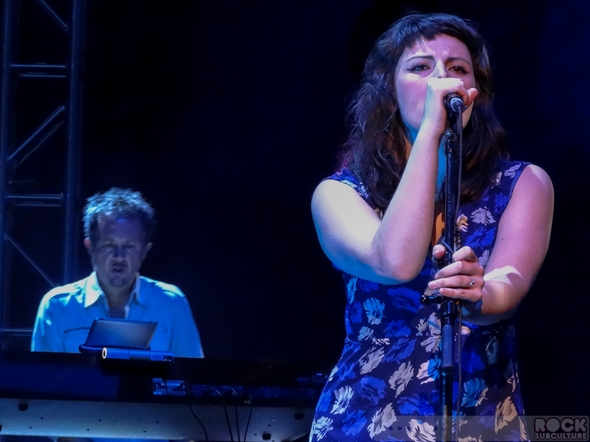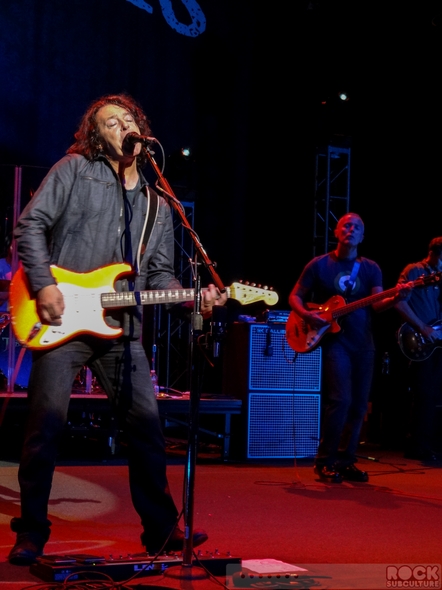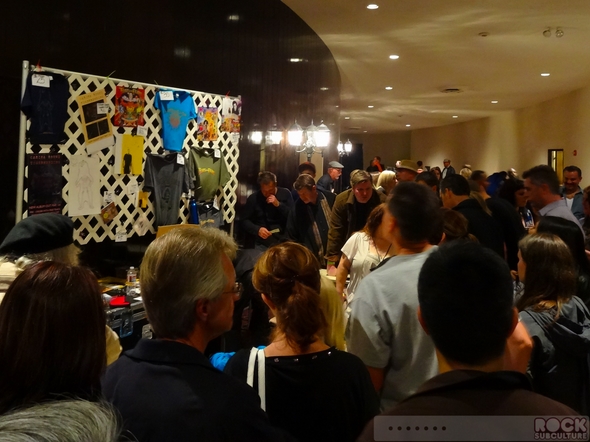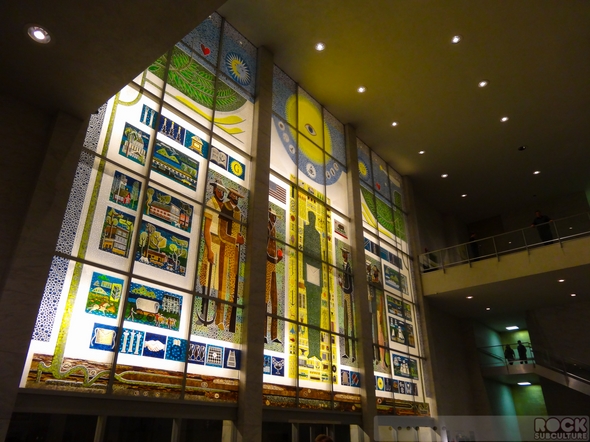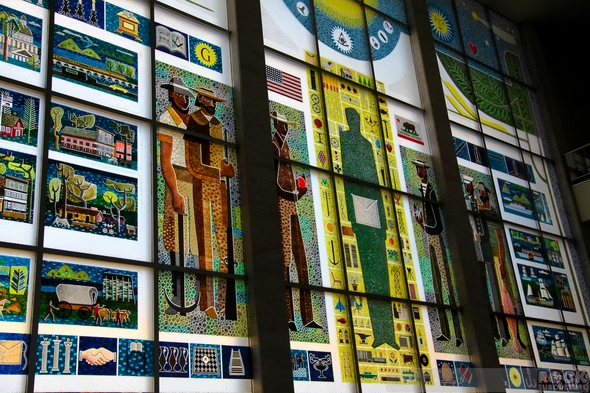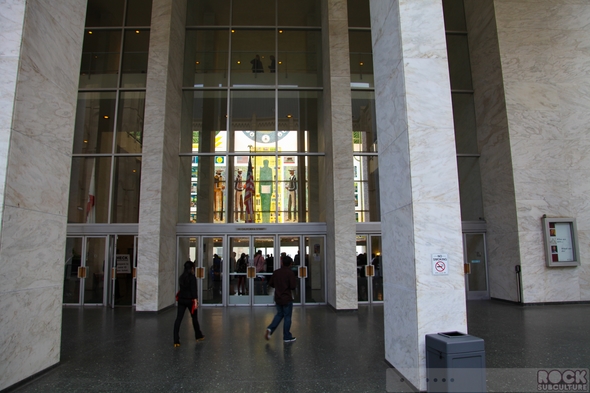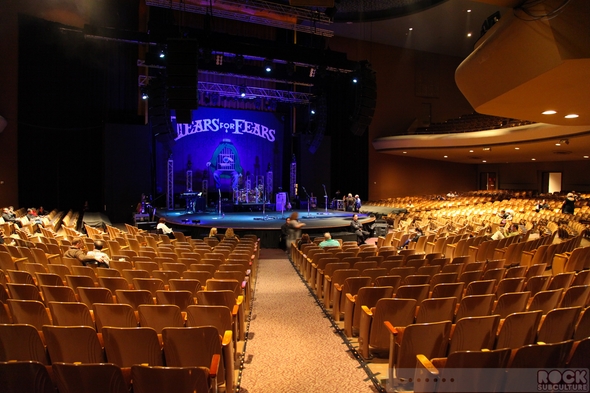 Jason DeBord