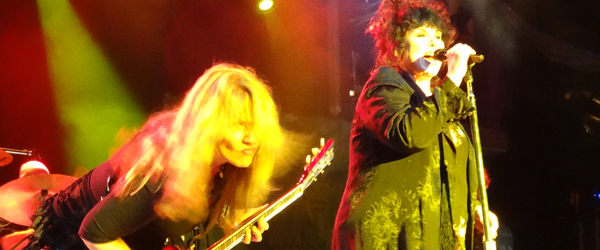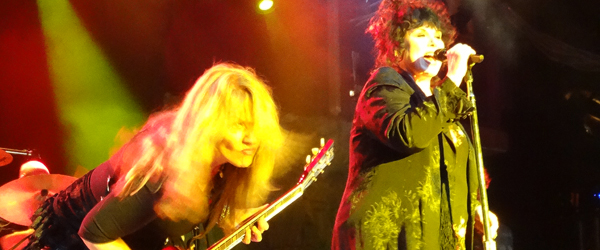 Heart launched their latest U.S. tour this past week, and played the Ironstone Amphitheater at Ironstone Vineyards and Winery last night.  They were an absolute force on stage, seamlessly moving from hard rocking songs to ballads, classic songs and newer material, they performed with power, style, emotion, and truly were magnificent.  They opened with the title track off their forthcoming Fanatic album, which shows that they still have the passion and ability to produce excellent music that represents their trademark style and incredible music ability.  But the most important thing I took away from this show is that this band really needs to be seen live to feel the full power of their music and gifts.  Really stellar event.
Who: Heart
Venue: Ironstone Amphitheater at Ironstone Vineyards and Winery
Where: Murphys, California
Supporting: Bachman & Turner (of Bachman-Turner Overdrive)
When: August 11, 2012
Seating: Section Platinum, Row A, Seat 14 [center floor section, first row, left of center]
Supporting: Bachman & Turner
Opening for Heart was special guests Bachman & Turner, of Bachman-Turner Overdrive, a Canadian group (as is Heart) that starting making rock and roll music in the early 70s.  The new band features Randy Bachman and Fred Turner playing classic hits and material from their new collaboration.  The group is best known for the huge hits "Takin' Care of Business" and "You Ain't Seen Nothing Yet".
I'd never seen this band live before, but came away from the show incredibly impressed.  These guys are the real deal – true rock and roll pioneers.  Their live performance was just amazing, and on the stage, it came across more like a free flowing jam session, as they'd throw down with the guitar playing equivalent of a pyrotechnics show.  There just aren't bands that are coming up today that are playing real hard rock with this ability anymore, though these guys have obviously had decades of experience, and really lived the rock and roll life.
Really an awesome opener, and would watch these guys play anytime, they were that good.
Below are some photos I took during their performance (with a photo of the set list at the end):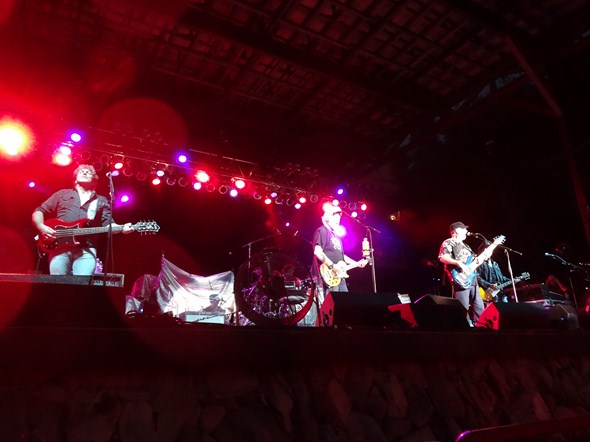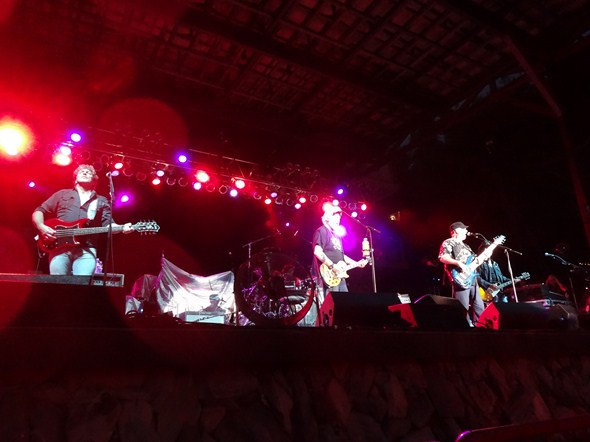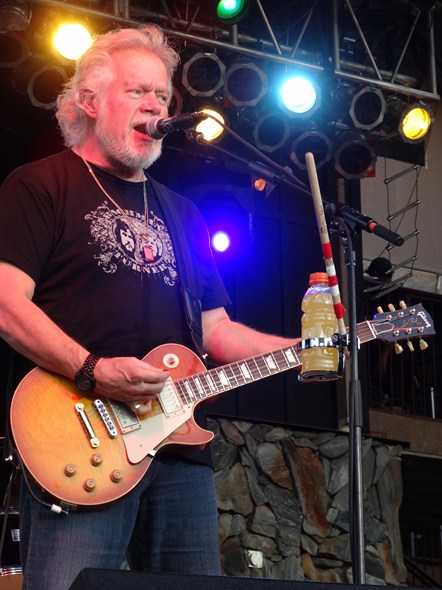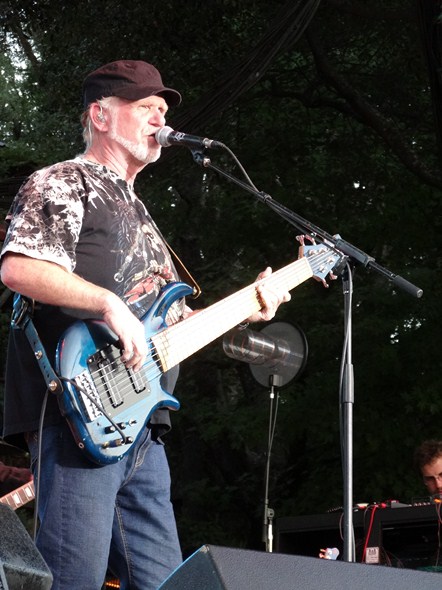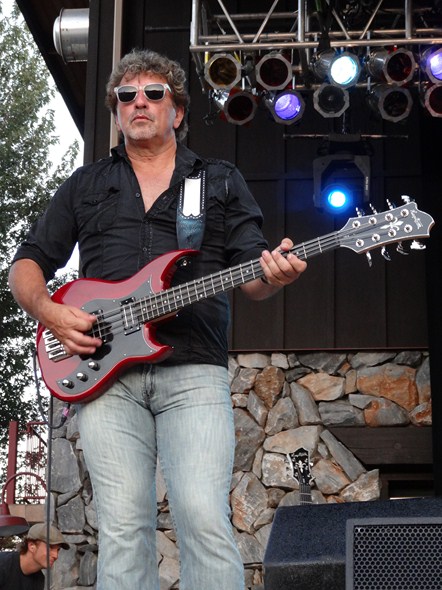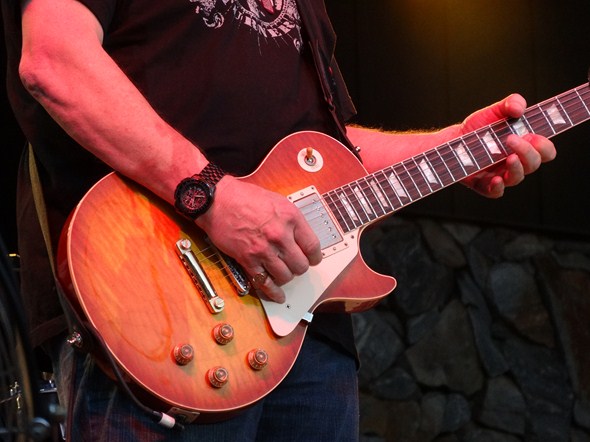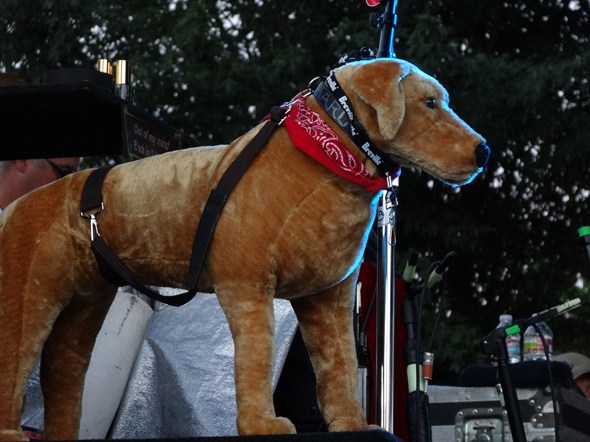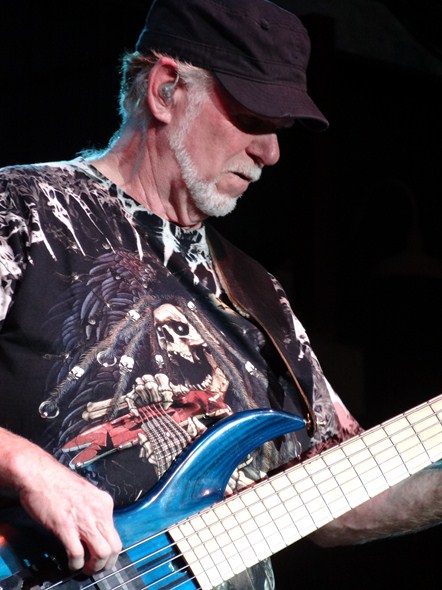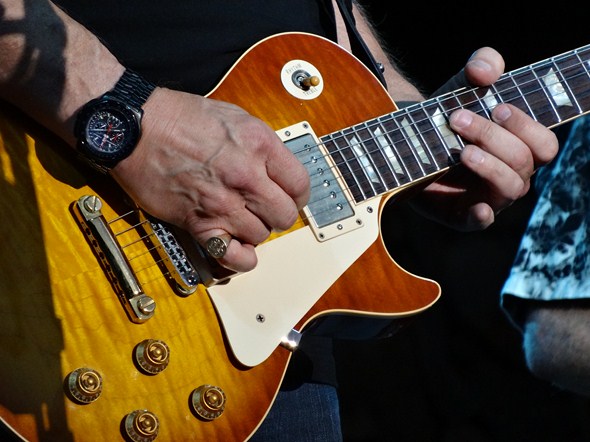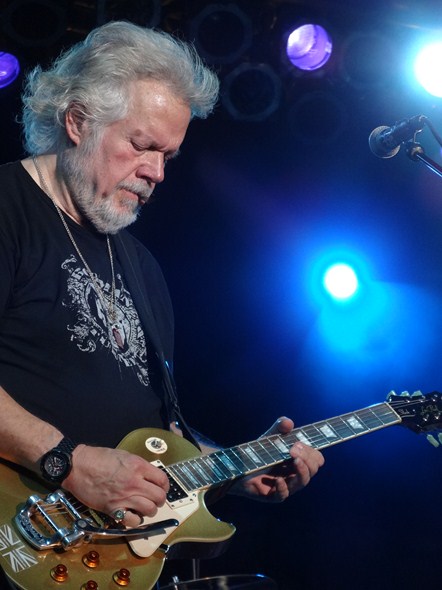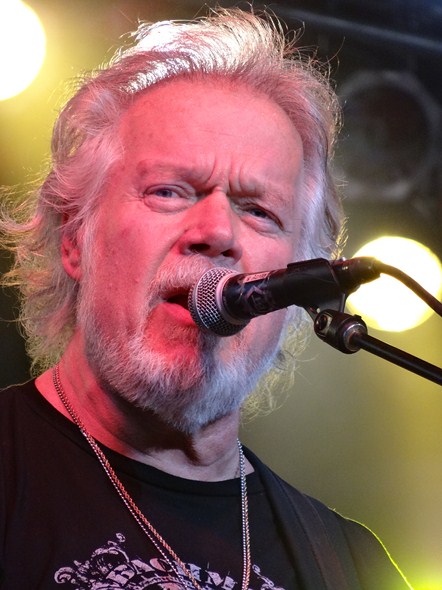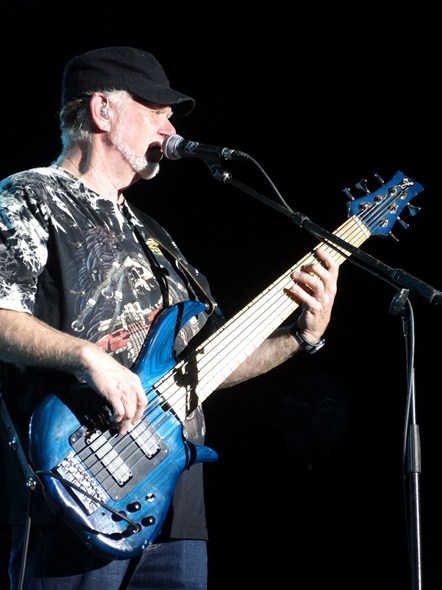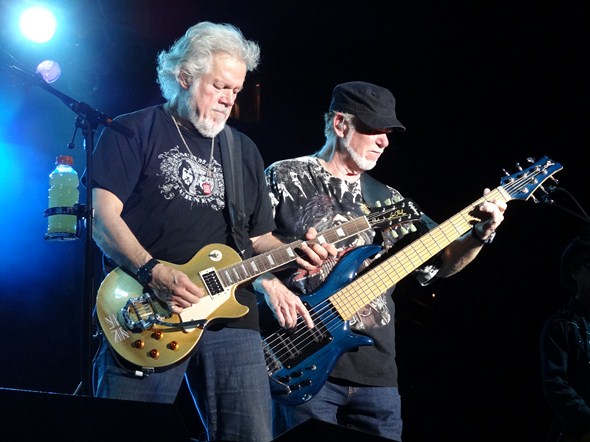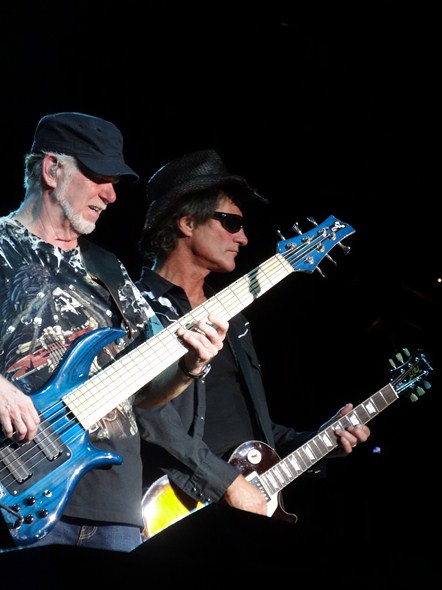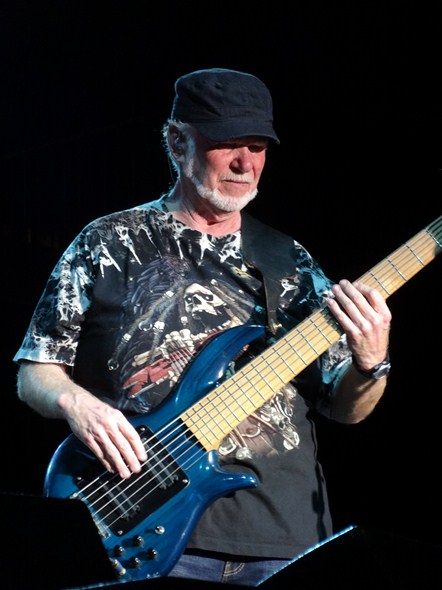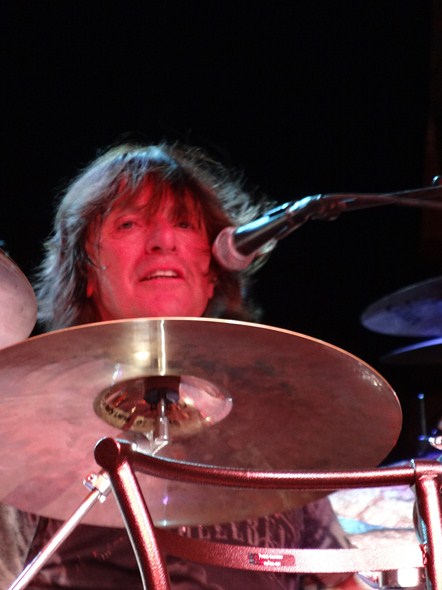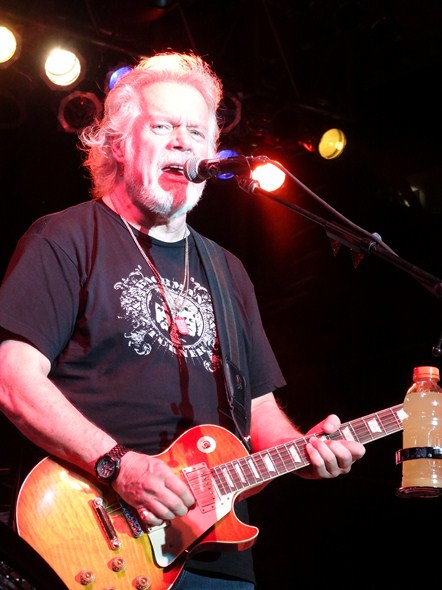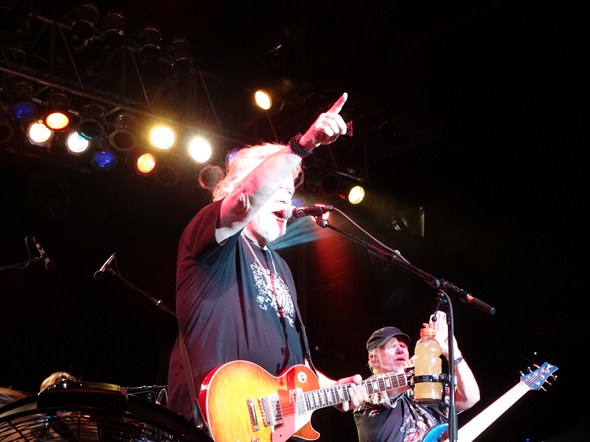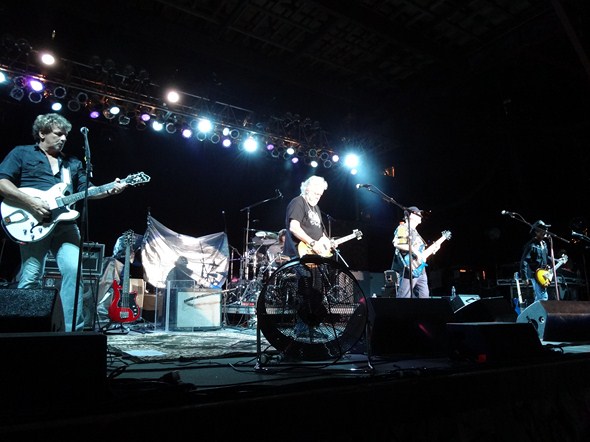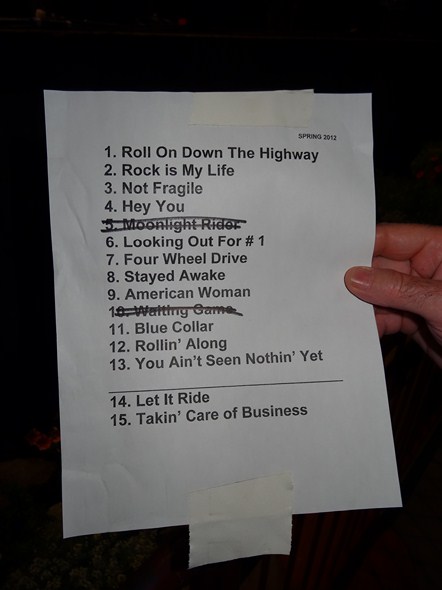 Heart
Current Members:
Ann Wilson (vocals, guitar, flute)
Nancy Wilson (vocals, guitar)
Ben Smith (drums)
Craig Bartock (guitar)
Debbie Shair (keyboards)
Kristian Attard (bass guitar)
Heart are real legends in rock and roll.  Which is all the more remarkable, in that I think because the two sisters – Ann and Nancy Wilson – are women, their pathway to success was all the more challenging, because rock and roll has been and really continues to be dominated almost entirely by men.  But these two are so incredibly gifted, not only are the among the best of the artists in this genre of music, they are truly at the very top.
With the sisters at the helm, the band has sold over 30 million records worldwide, with Top 10 albums charting on Billboard in the 70s, 80s, 90s, and in the current decade, as they've been quite prolific throughout their career and have consistently produced quality work.
Obviously a lot can be said of Heart and their history, but I will get right to my review of last night's concert.
This was my first time catching a show at the Ironstone Amphitheater at Ironstone Vineyards and Winery.  I really wanted a front row seat for Heart, so the only way to get that is as part of their "Platinum" package, which included a nice sit down dinner with wine and appetizers.  I went to this show solo, but ended up chatting with two couples who came to the show who were very nice, and I really enjoyed their company.
Having never been to the concert venue, which is part of the winery property, I wasn't too sure what to expect, so had the Mountain Winery venue in mind.  However, Ironstone is quite different (the only similarity being that both are wineries with outdoor venues).  Mountain Winery has quite a small stage, that is just a few feet off the ground, while Ironstone has a very large stage that is pretty high off the ground.  Also, Mountain Winery has a much smaller seating area that is more rounded and steps up and up and you go back into bleachers, whereas Ironstone is decidedly flat as you go back, and much, much bigger.  In any event, I really loved the venue and plan to check out more shows there in the future if I have the opportunity.
I didn't remember this until I actually went to my seat, as I'd bought the ticket for this show some time ago, but I remember when the went on sale, I had the option of going for left or right of center in the first row, and based on my research having watched videos of Heart performing, I opted for stage left (facing the stage), as I figured that was where Nancy Wilson would be playing, and luckily that held true foe tonight's show.
I did recently catch Ann and Nancy Wilson at a MusiCares event in Los Angeles a few months ago, but that was a special event in a small venue, and they did not perform with their full band, so I was beyond excited seeing them in full force for the first time last night.
So I really can't put into words (though I'll try) how amazing this band was last night – their performance just blew me away.  Being in the front row, a few feet in front of the row was a barricade, then a little space, and then the stage.  I was so excited I just stood their waiting for them to come out.  Then I never left the barricade, and just stood their in awe of their performance, kind of oblivious to whoever was around or behind me.  It wasn't until about halfway through the show, when they got into a slower song, that I looked behind me and realized that I was the only one still standing.  Apologies to whoever might have been behind me – I was just so into this show and watching them, it was impossible to resist not taking advantage of my proximity to the stage, and was really of the state of mind – "wow, that is them, right there!".  They were that good.  Oh, and I did sit down at that point, but they had a good number of fans (myself included) up on our feet again by the next song.
Ann Wilson was just incredible.  She looked fantastic, and her voice is just unparalleled.  She has such an amazing gift, and I think the fact that on singing shows like American Idol people choose Heart songs and find the songs completely kicking their ass shows how amazing Ann Wilson is, and that these songs that Heart has created are not only incredible songs, but really push the limits as to what is actually possible to pull of vocally.  She has such power in her voice, but it is drawn quite obviously from emotion and that is something that cannot be taught to someone – she was born with this ability to translate powerful feelings into music.
Nancy Wilson has such a stage presence, I was completely enthralled and fascinated watching her on stage.  It is so unusual for a woman to bring such a femininity to rock music, but still have rock and roll gravitas, but in a completely female form.  She is so singular in her on stage persona.  For me, she is so beautiful and graceful, it is almost like watching rock star performance art, and it all seems to flow from her so naturally, and so completely fits and suits their music, it is really something to behold.  Since I was standing right in front of her, I was able to take some really nice photos, but still images really don't capture her amazing on stage movements and energy.  The fact that she has such an amazing ability to play guitar (both with softer songs and the real hard rocking ones) as well as sing is just awesome.
How these two sisters were born with such talent is astounding, and I would speculate that their growing up together and working together as artists is what really lead to the tremendous growth of their raw ability, and that they learned to work together as collaborators and in this band to such a complimentary effect is awe-inspiring.
The set list for the show was really impressive, with a great mix of songs from their impressive catalog of material.  Below is a photo of the set list: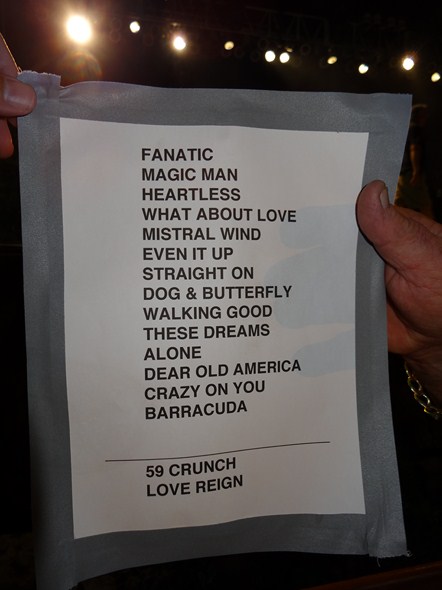 For me, growing up as a kid, it were two of their ballads in the 80s that really hooked me into their music – "Alone" and "These Dreams", both of which were performed last night.  In my opinion, these are two of the greatest pop/rock songs of all time, and on top of that, I have such a deep, nostalgic connection to them, I can't express how much it meant to me to see and hear them performed live right before me.  Being there, experiencing their softer live rendition of "Alone"…  I could feel the hairs standing up on the back of my neck, and that chill going down my spine.  Such power.  There's not much in life that has that immediate impact on you, on such a deep level, like music; and of all music, not much comes close to a song like "Alone".  Brilliant song, and just breathtaking performance by this band, lead by the vocal ability and delivery of Ann Wilson.
From the stage, Ann Wilson shared with the audience how they were talking back stage about how much they love to play live concerts, and it really showed on stage.  They obviously love to do it, and at the same time, have great fun doing it (I was laughing when Nancy was tossing guitar picks at her bandmates later in the set).
It was really a fantastic night, and one of those shows that left me with the immediate feeling that I can't wait to see them again.
I was also lucky enough to get a memento from the show – a stage used guitar pick used and autographed by Nancy Wilson: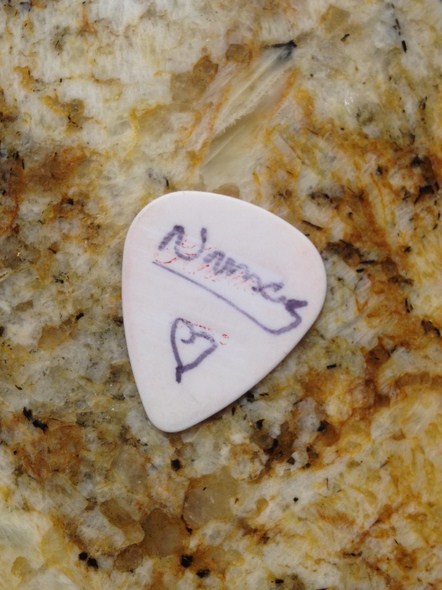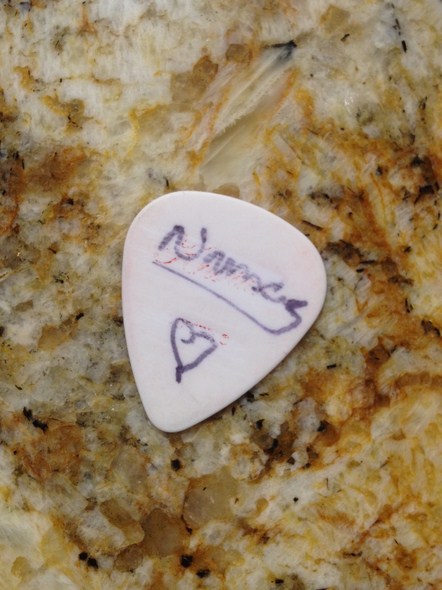 Last night's show was the start of quite an extensive tour of the U.S., which goes into November, and I cannot recommend enough trying to catch one of their concerts.  They were simply amazing.  You can check out a list of dates on their official site, www.heart-music.com.
Below are a few short videos I shot of the performance…
"What About Love":
"These Dreams":
"Alone":
Below are photos taken during and just after the show: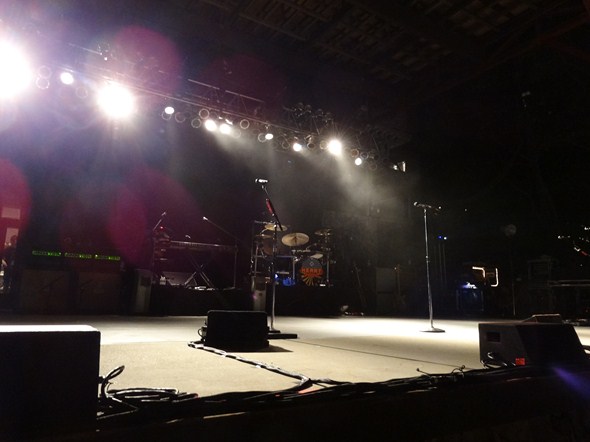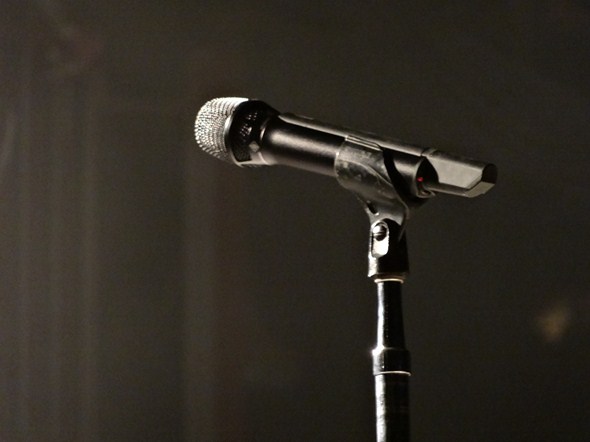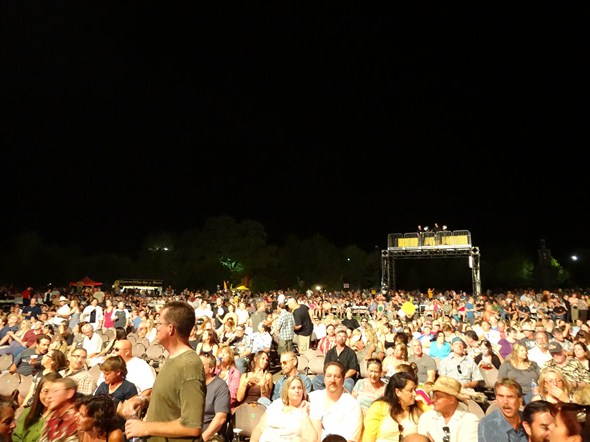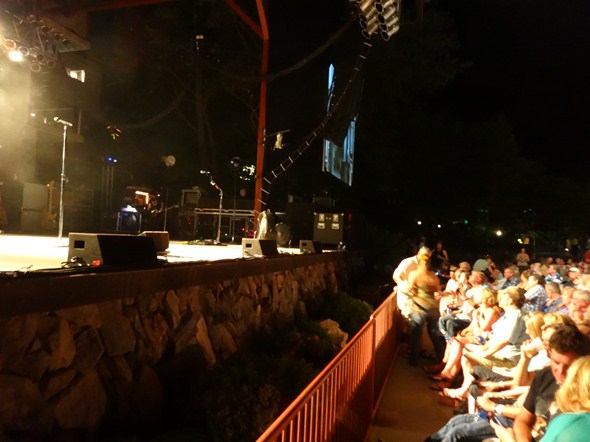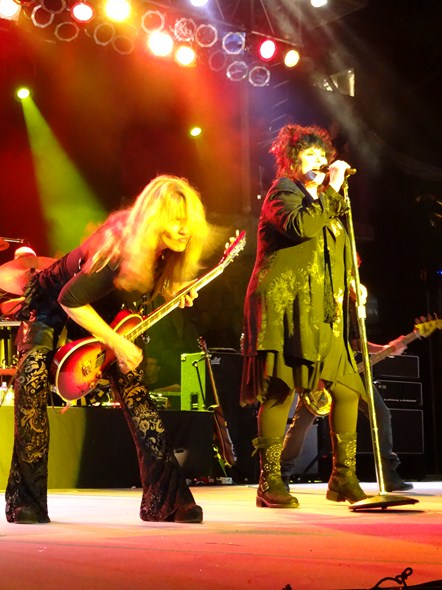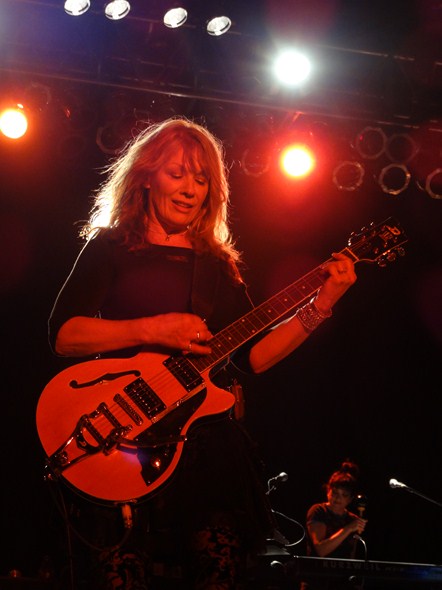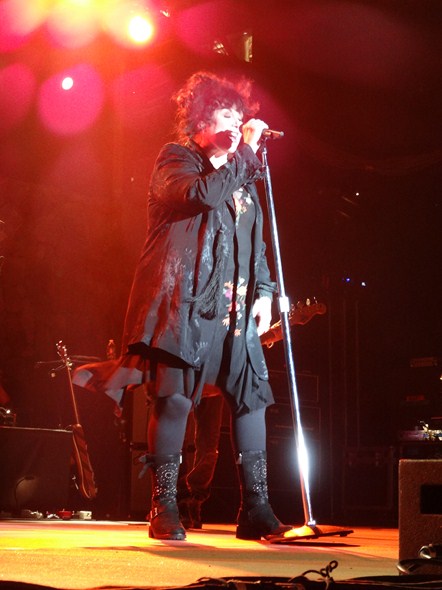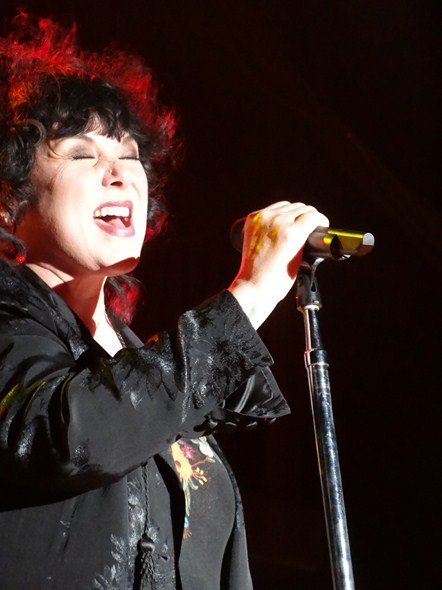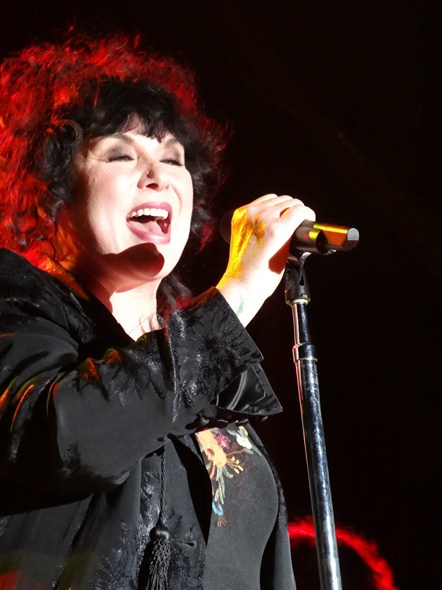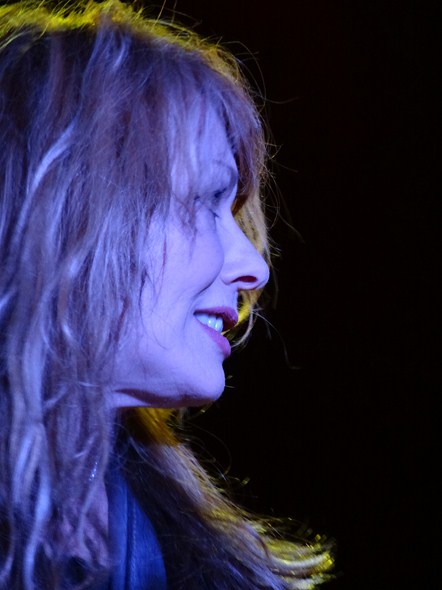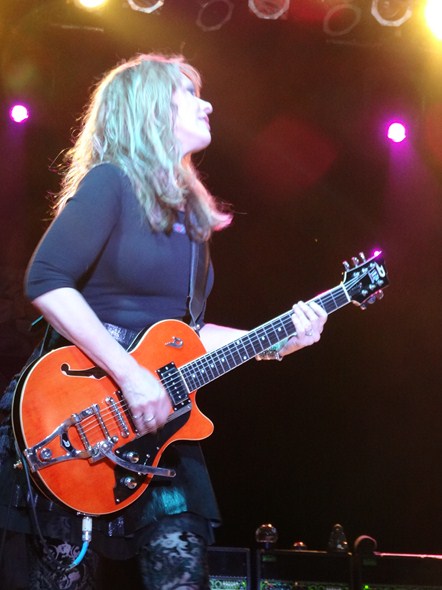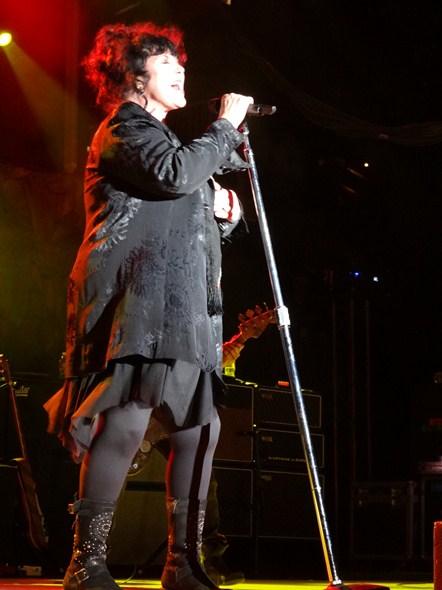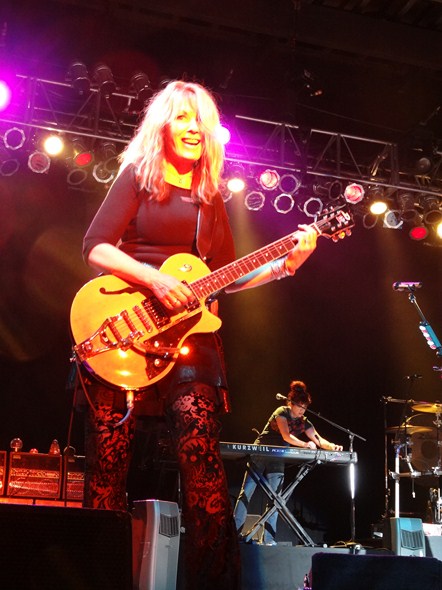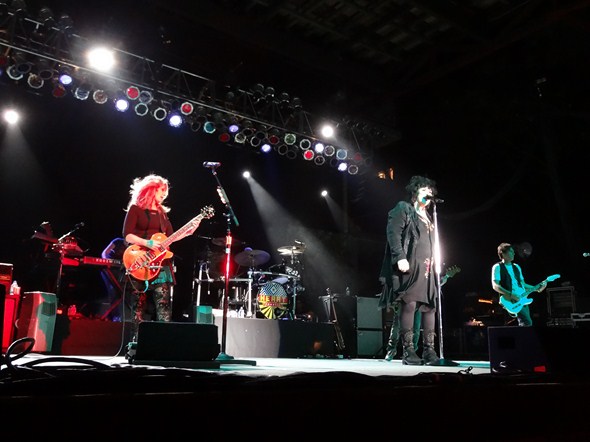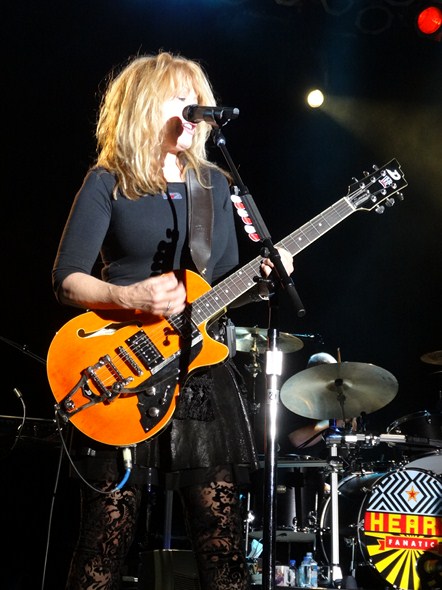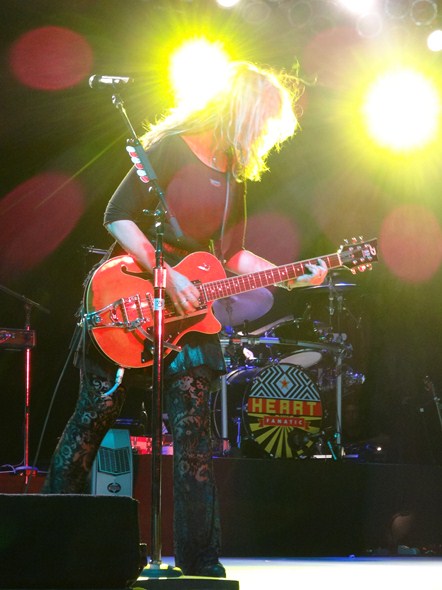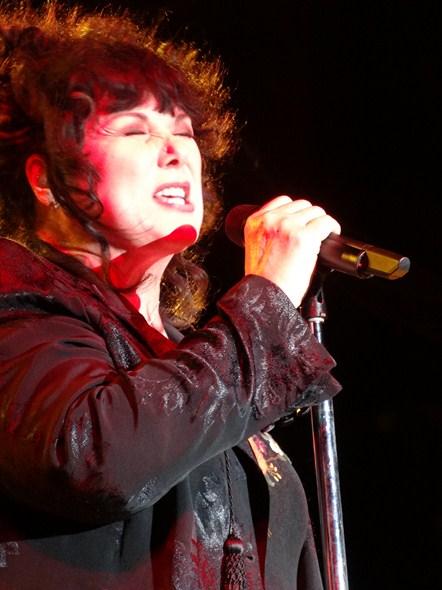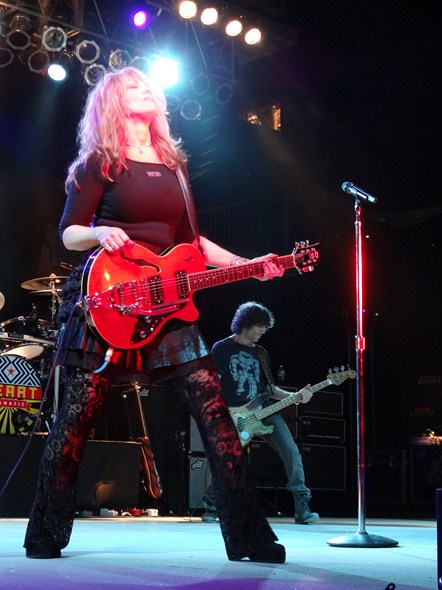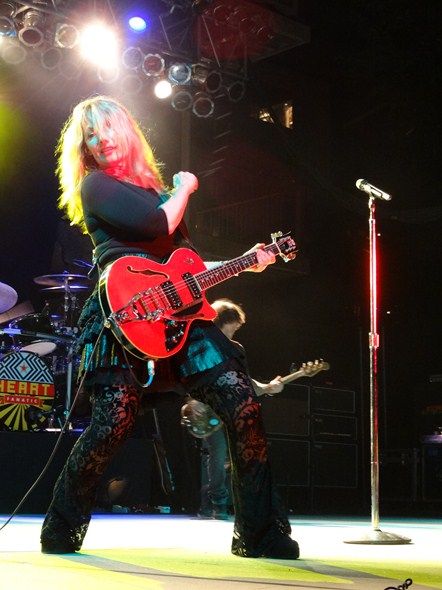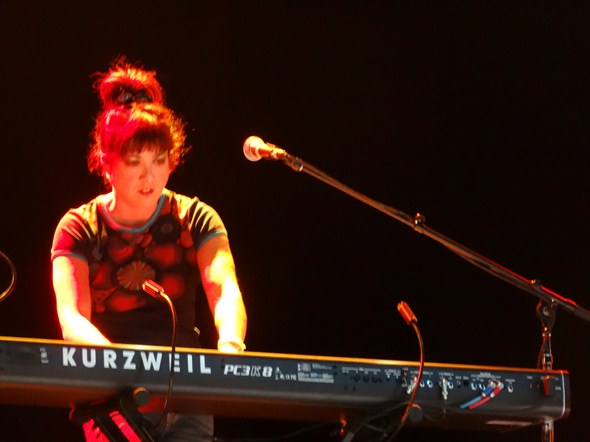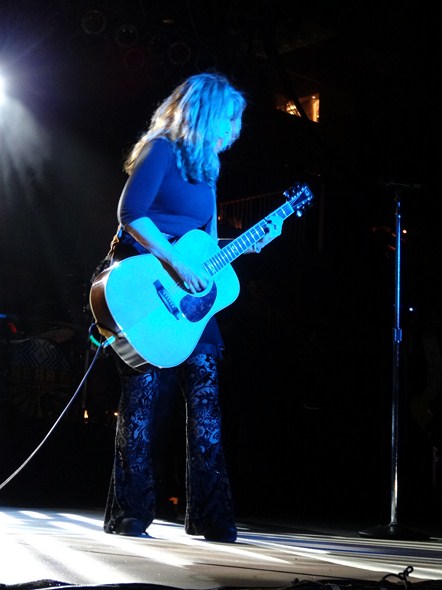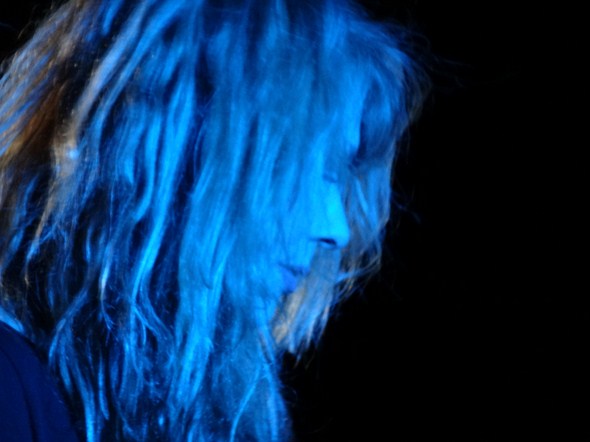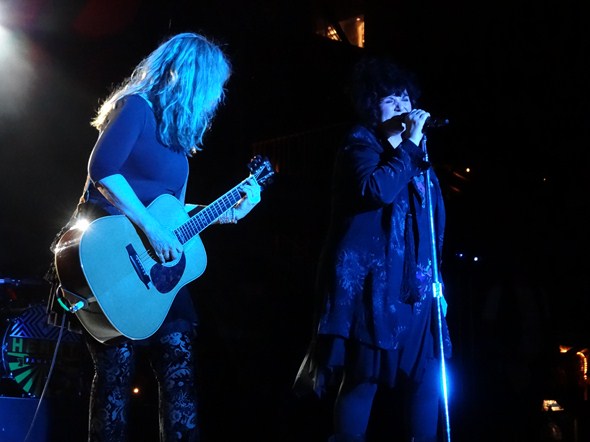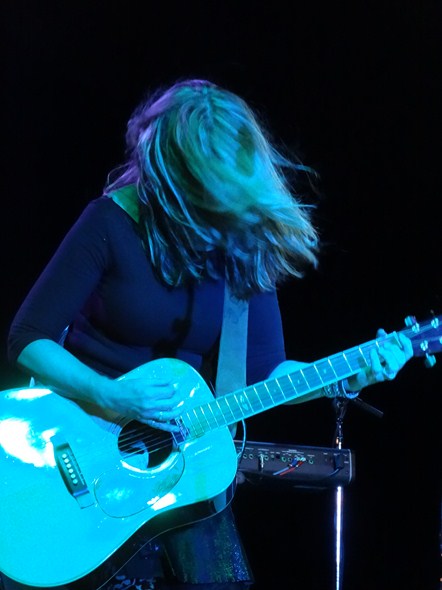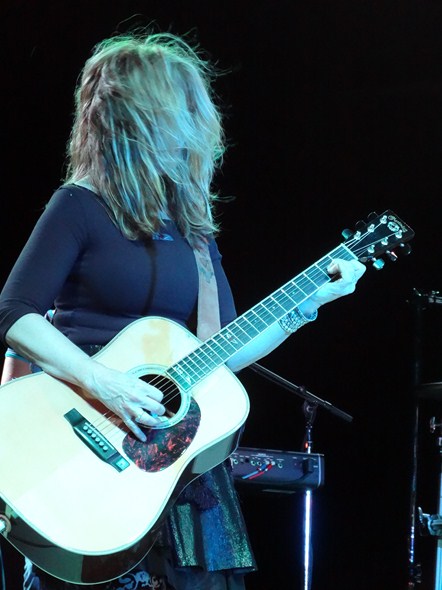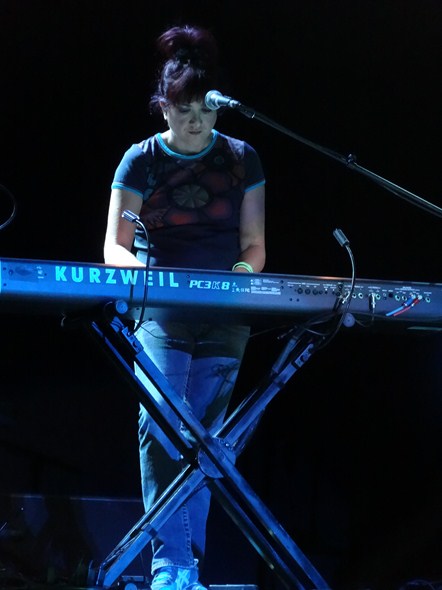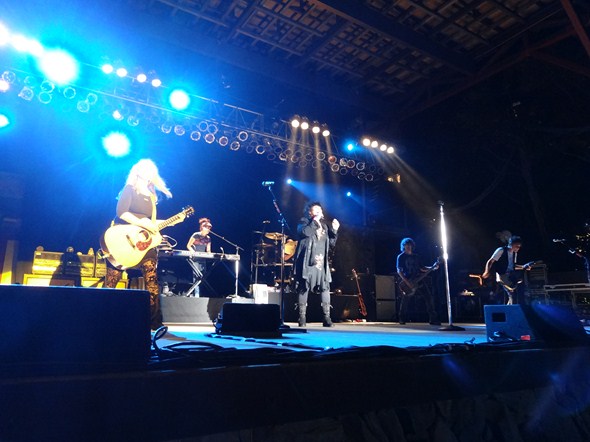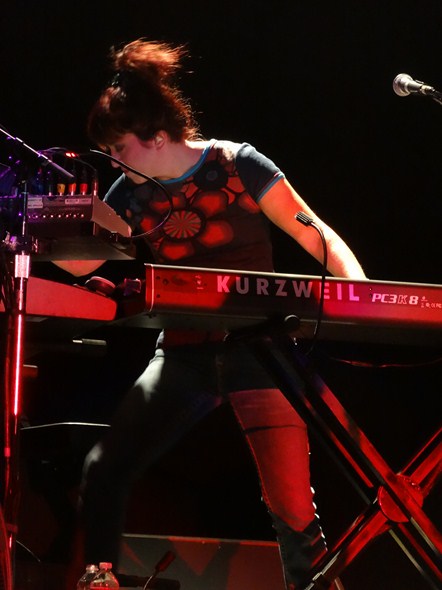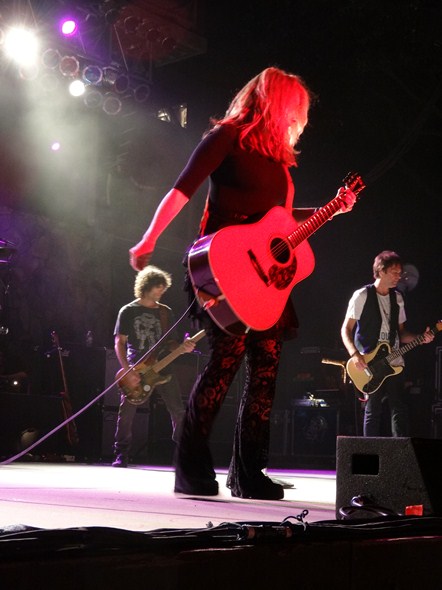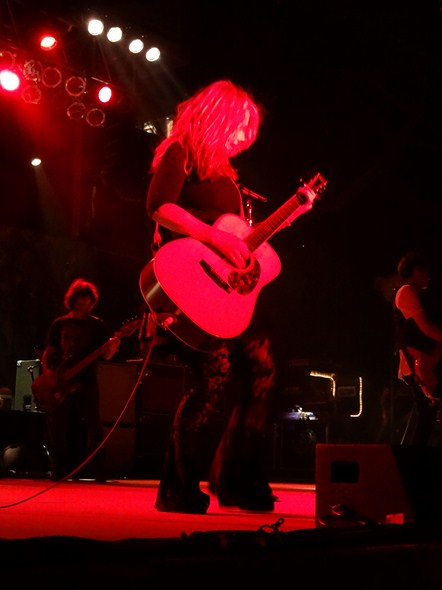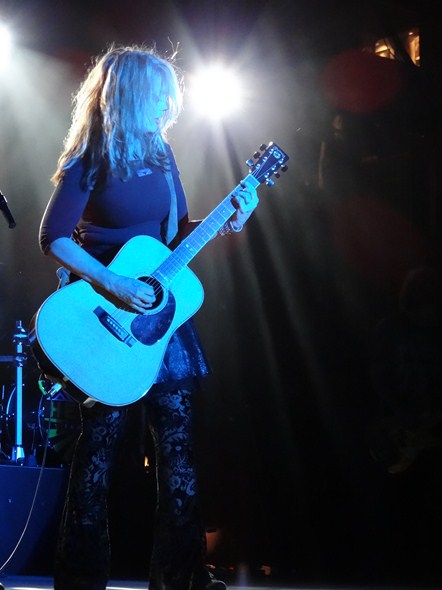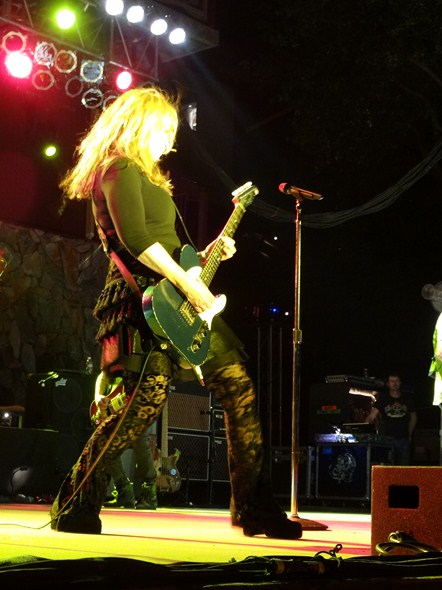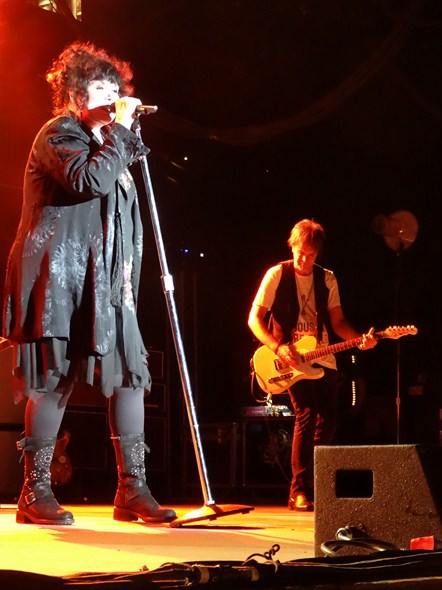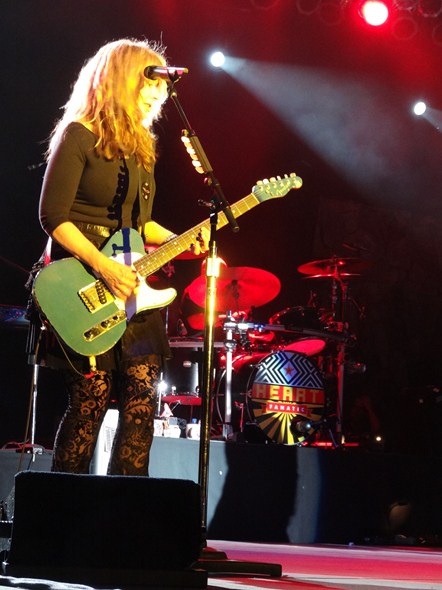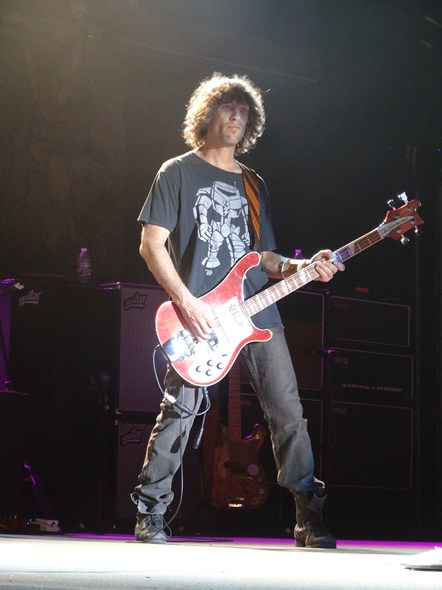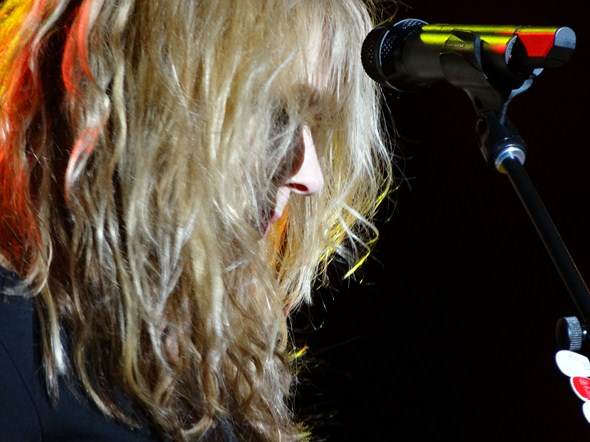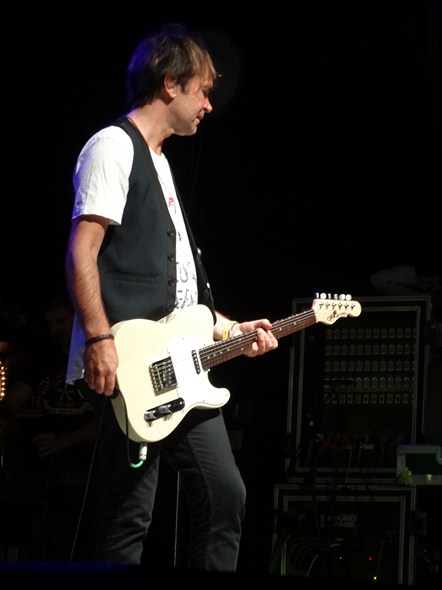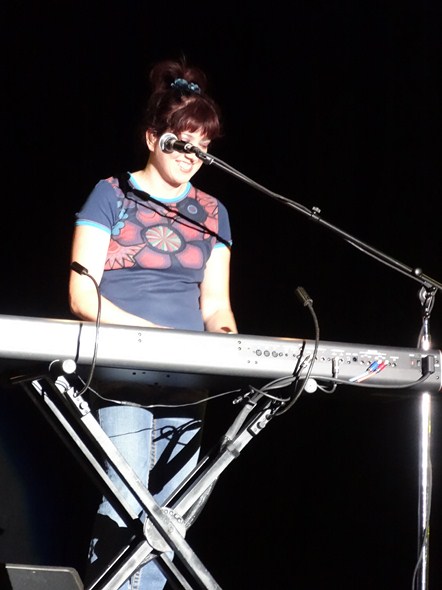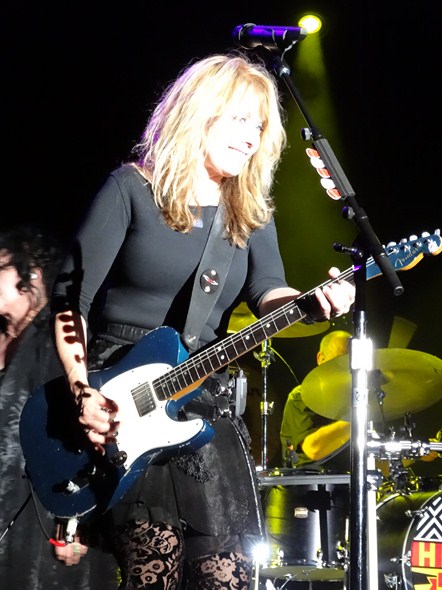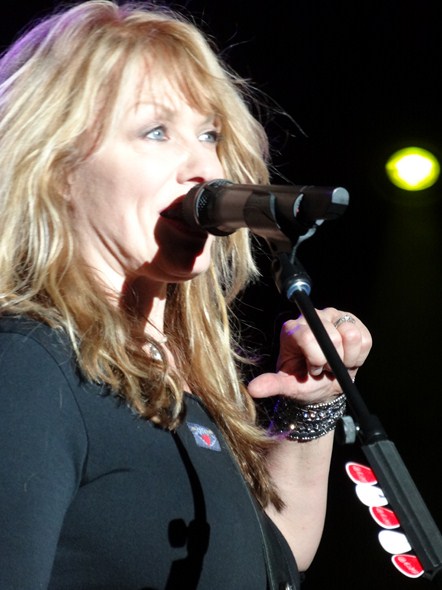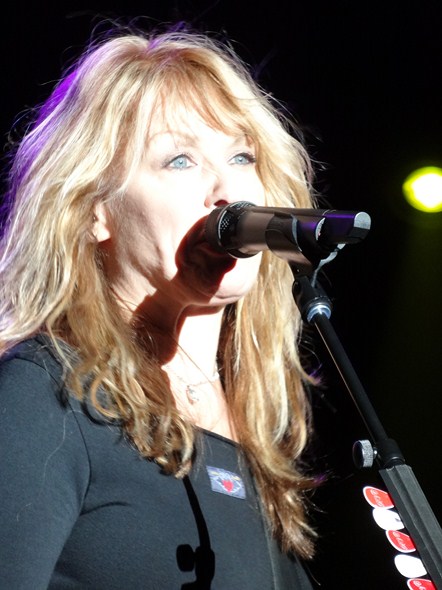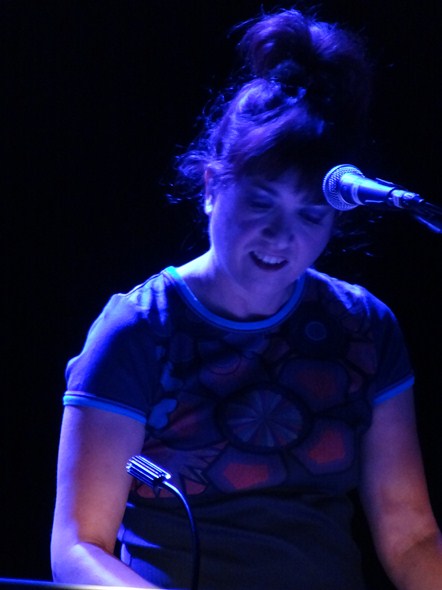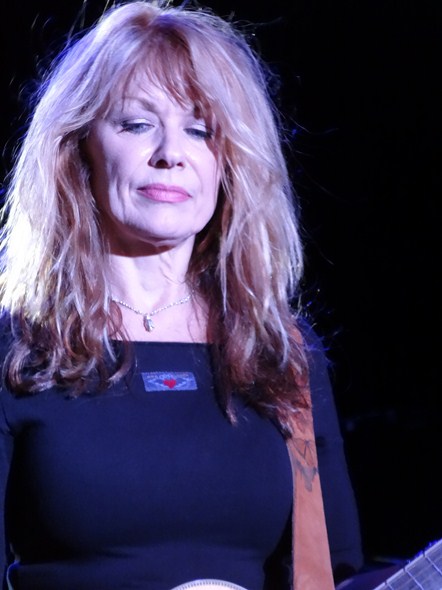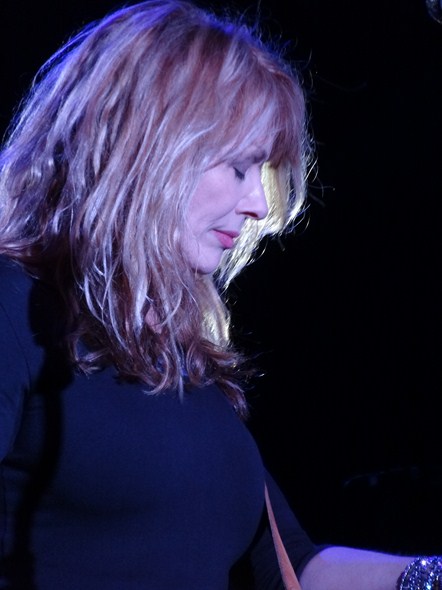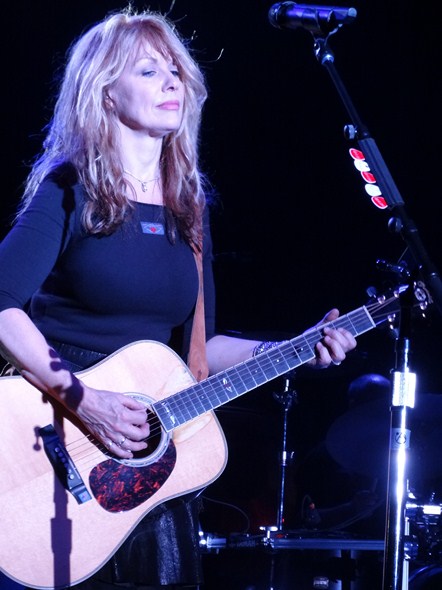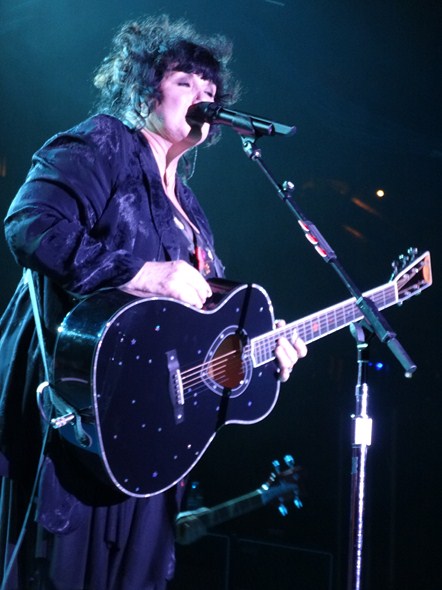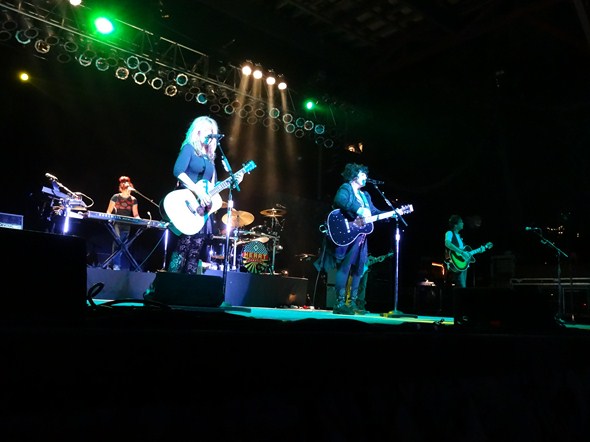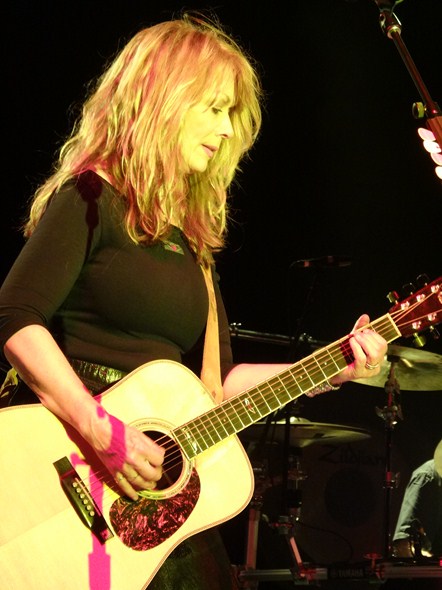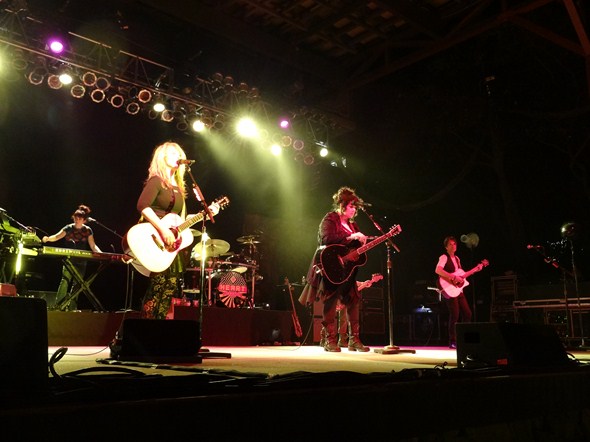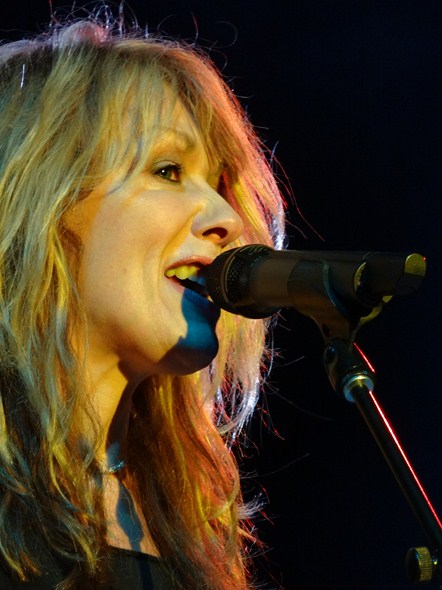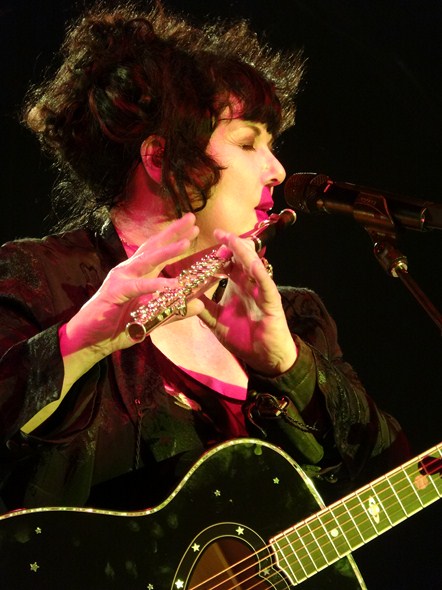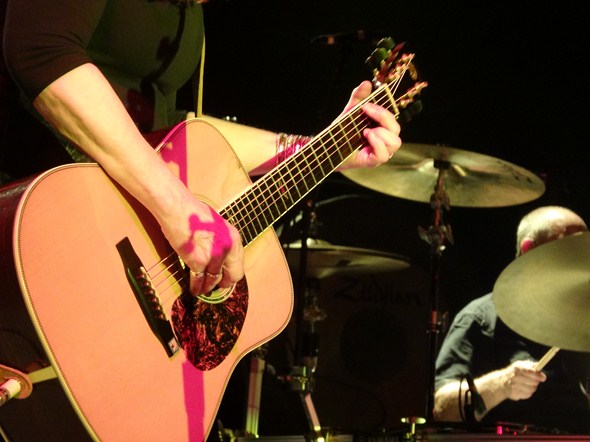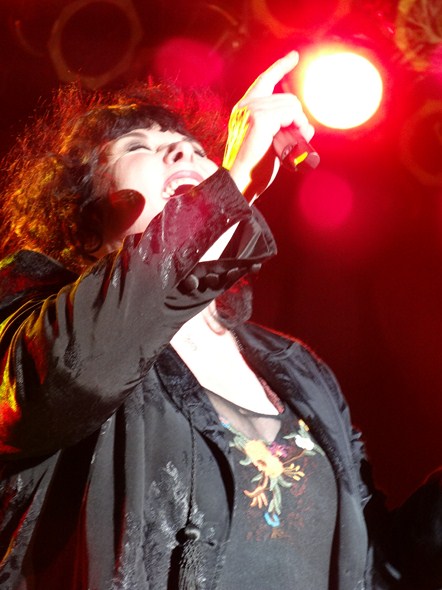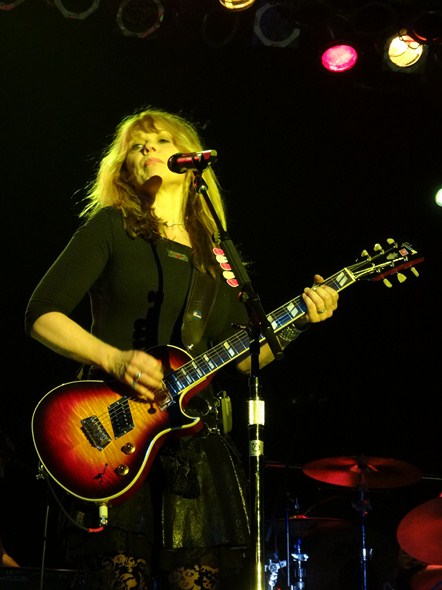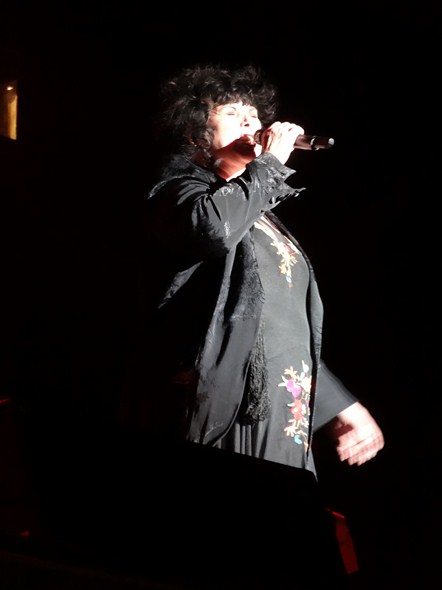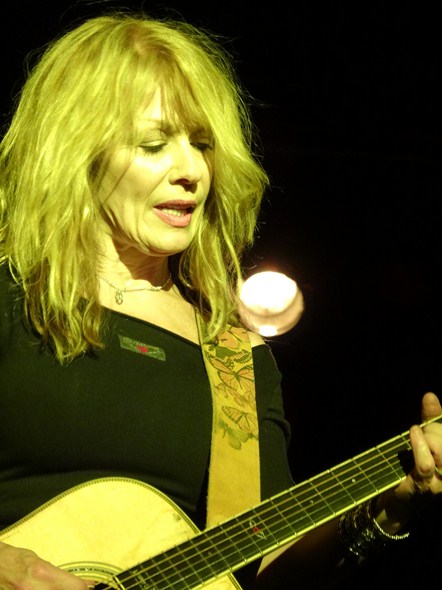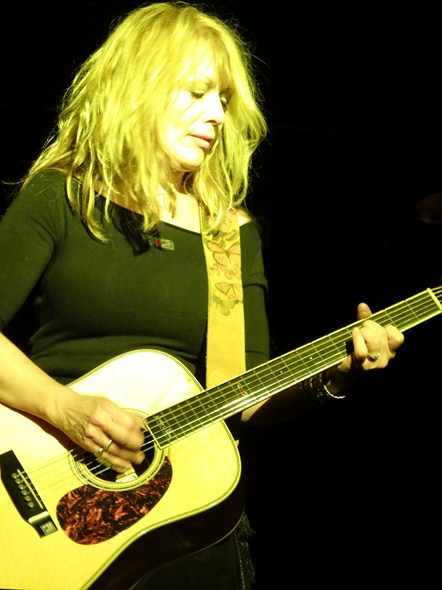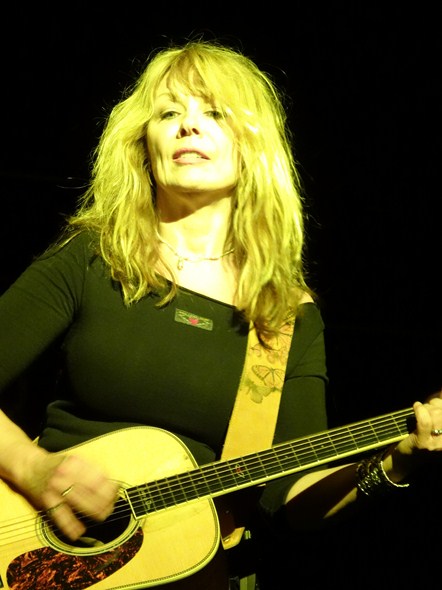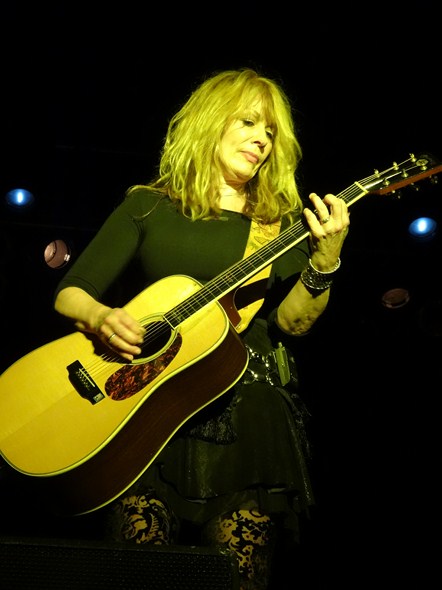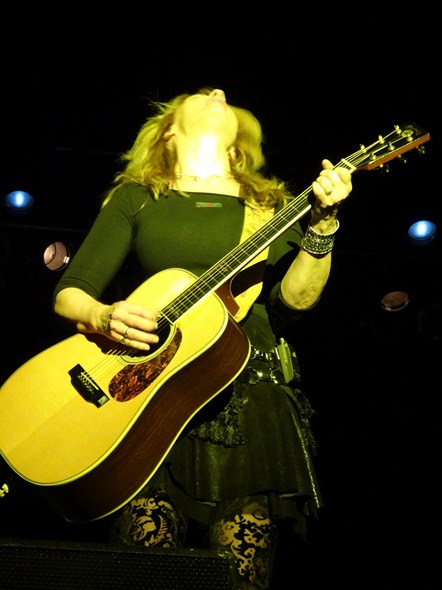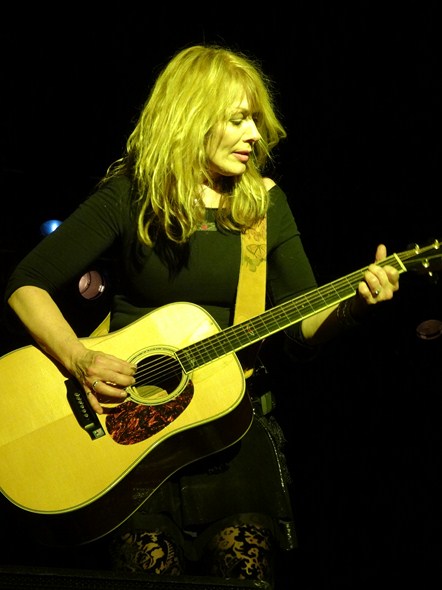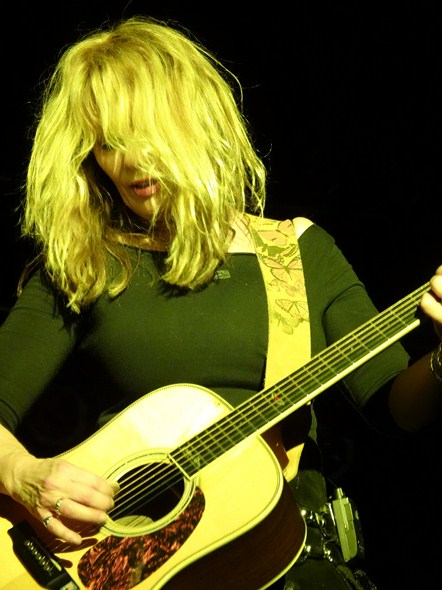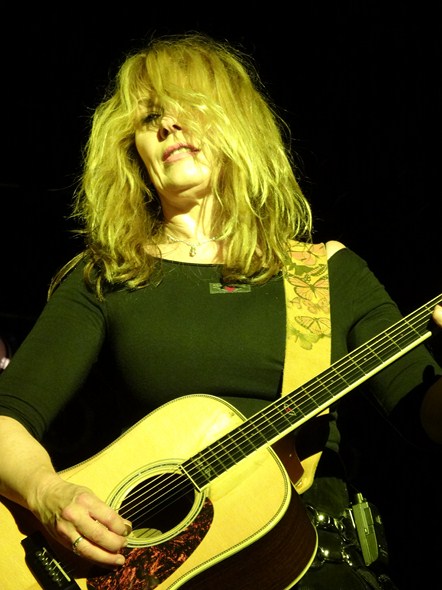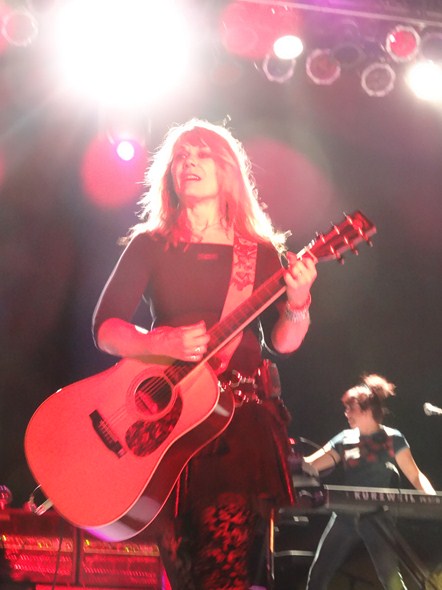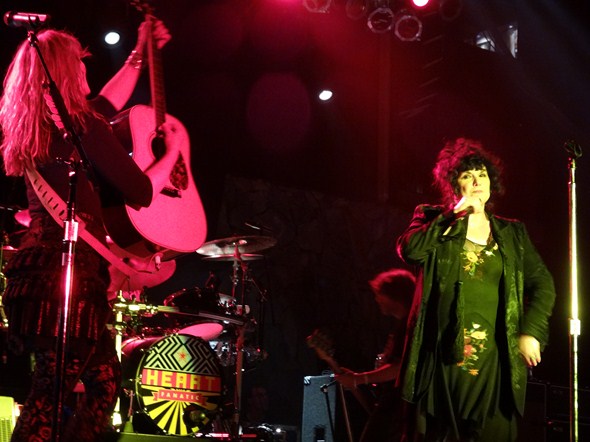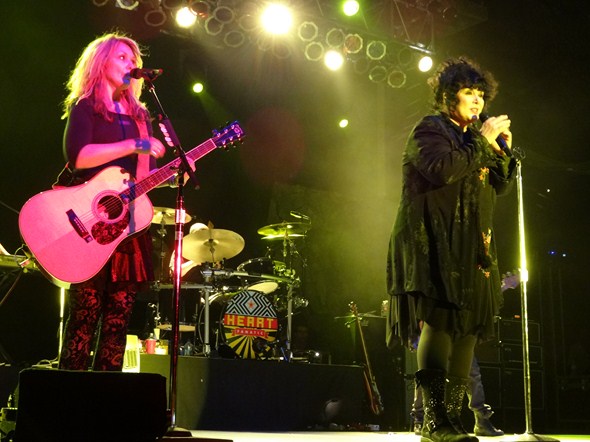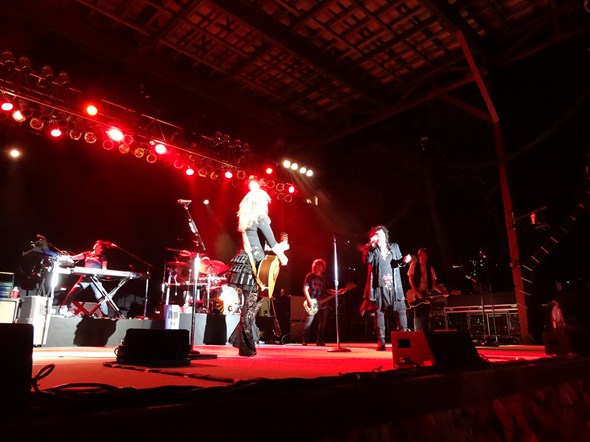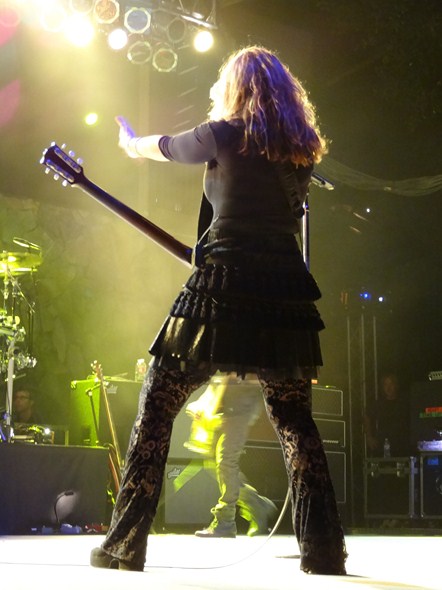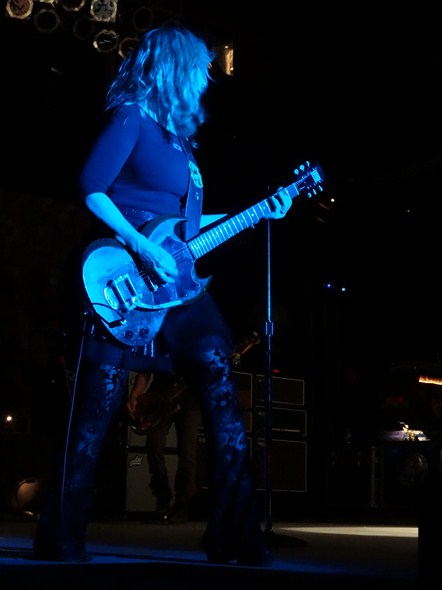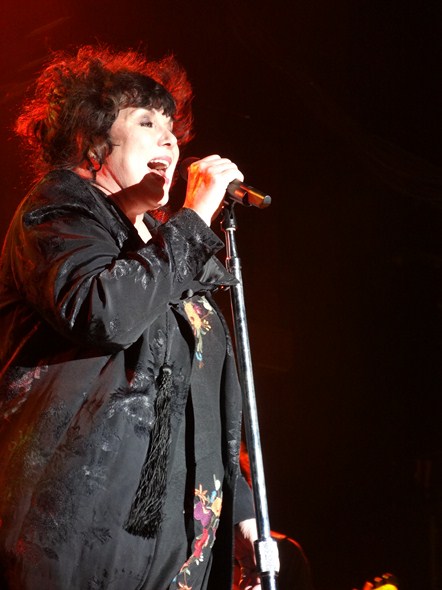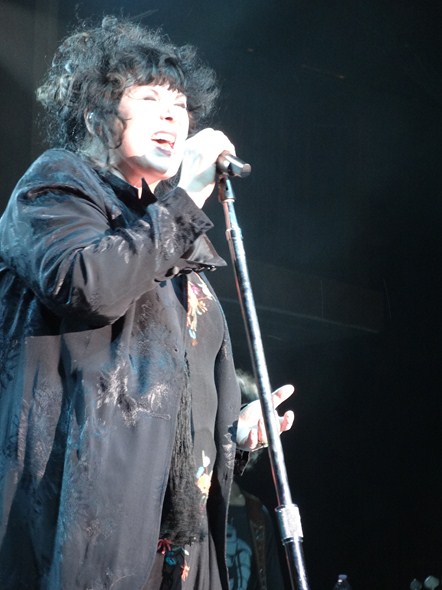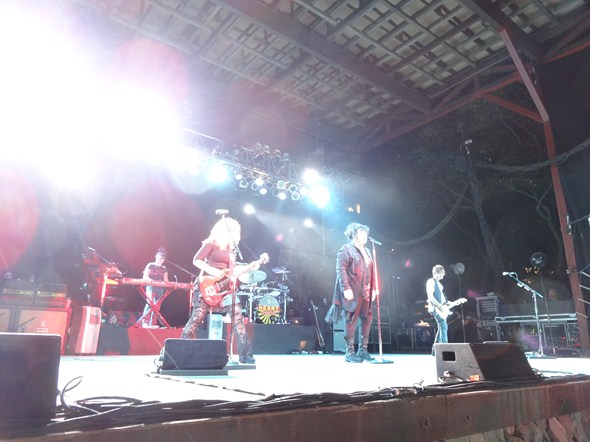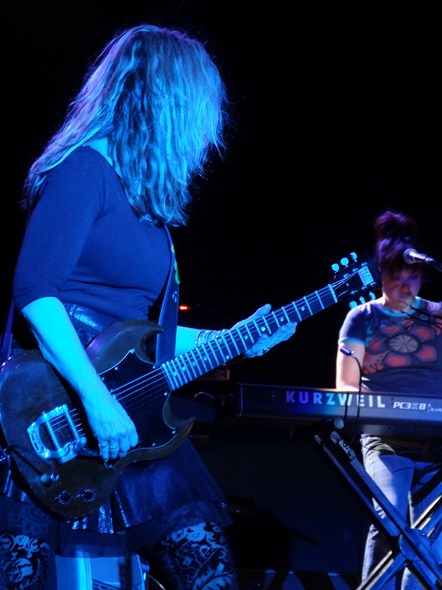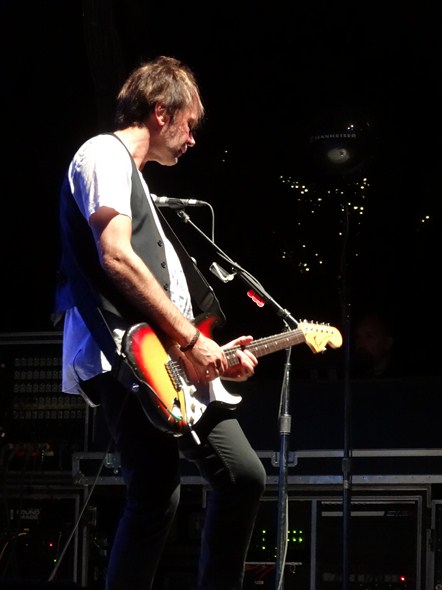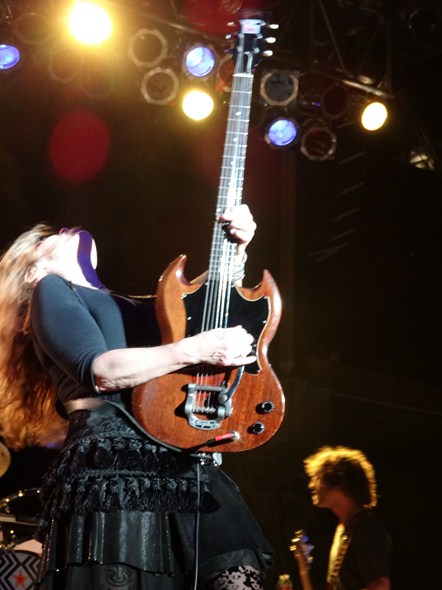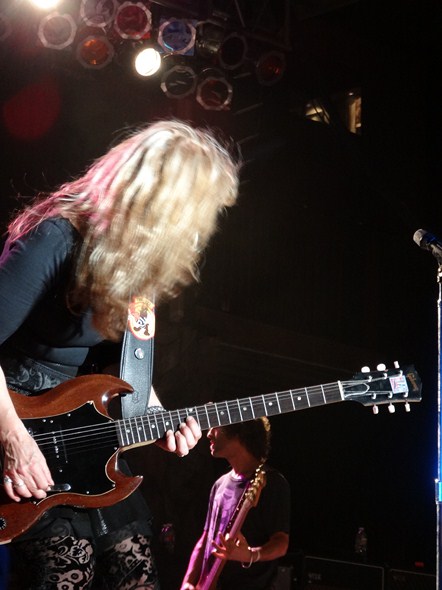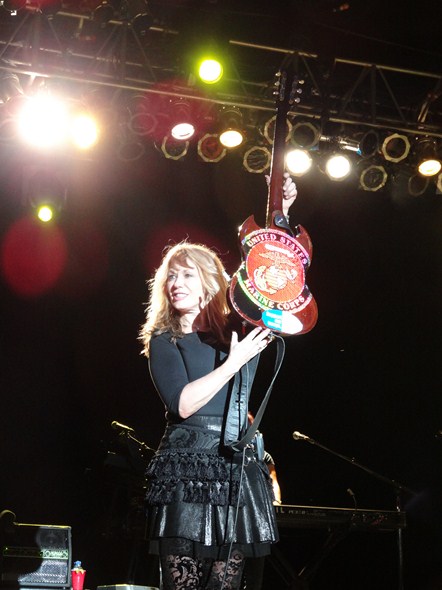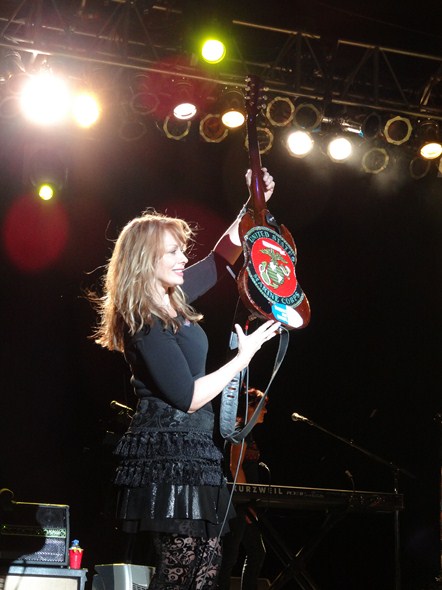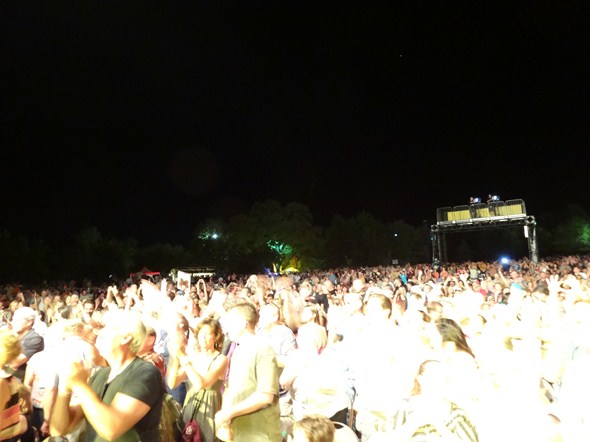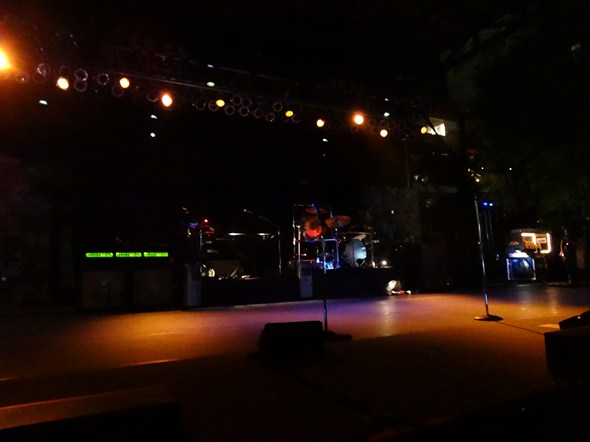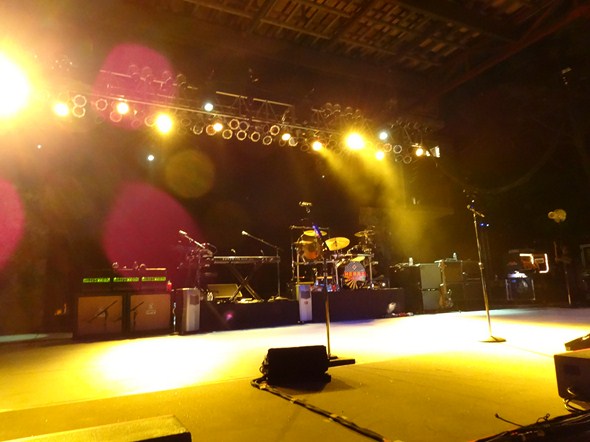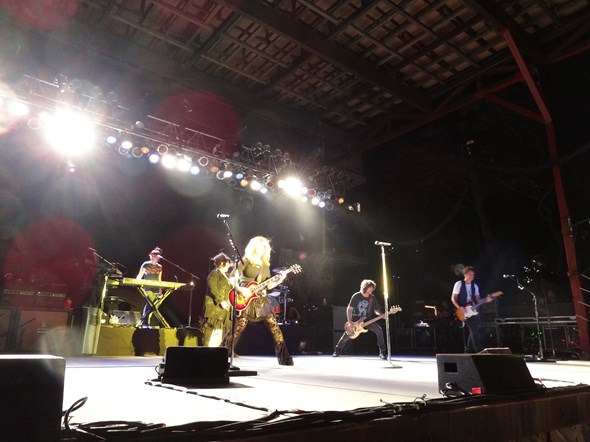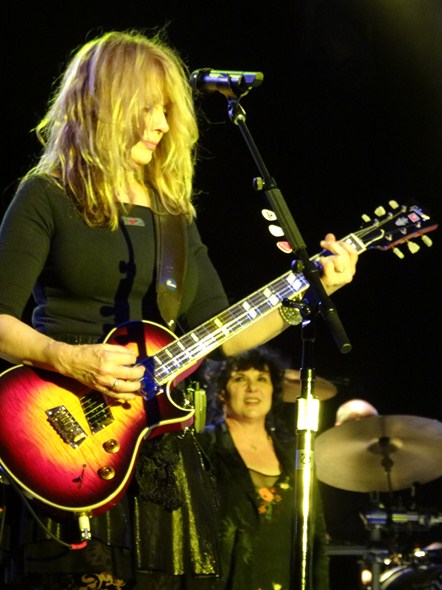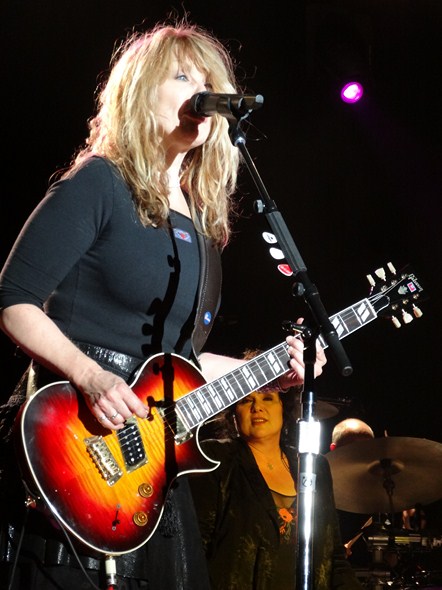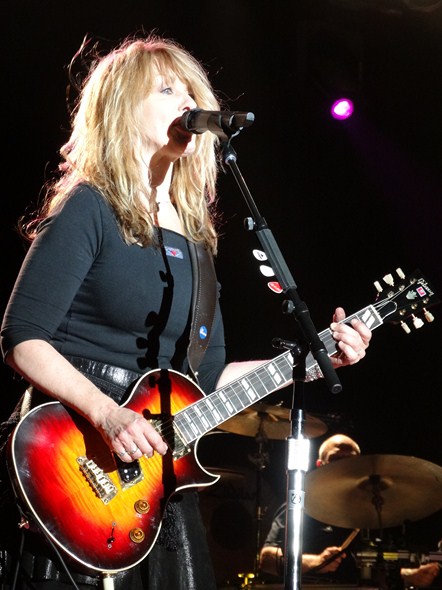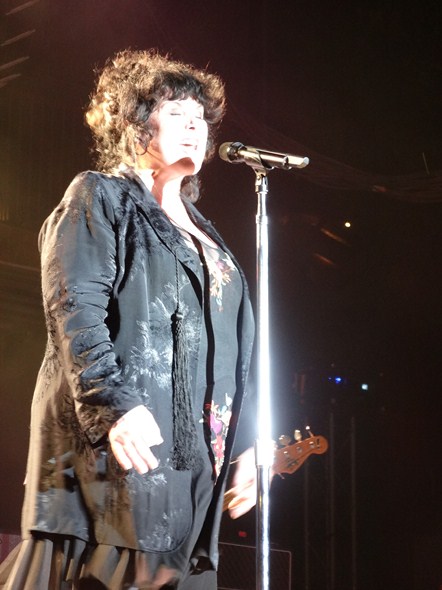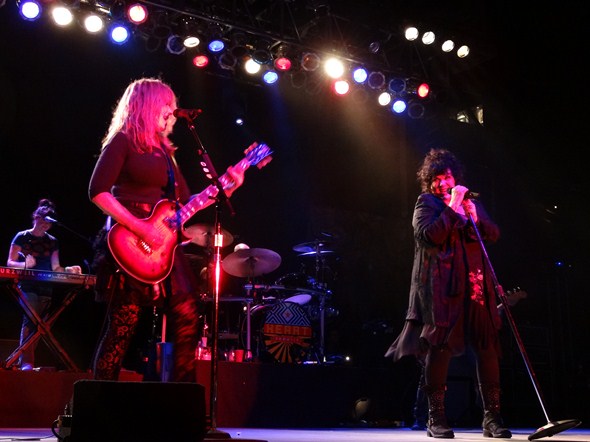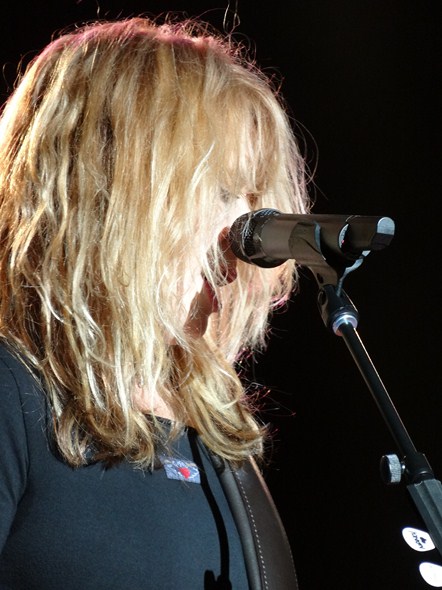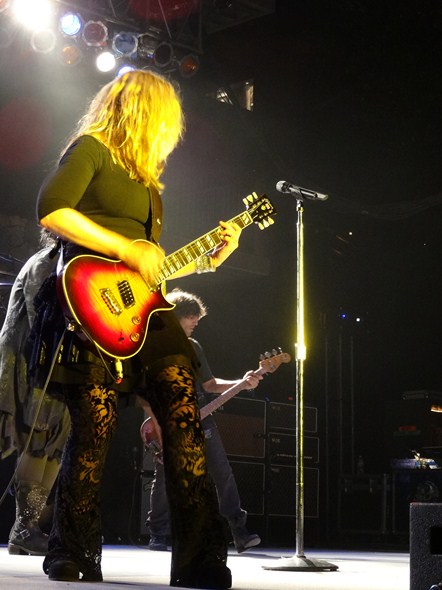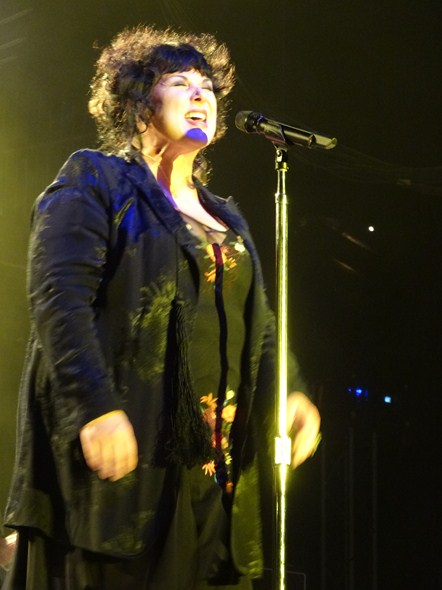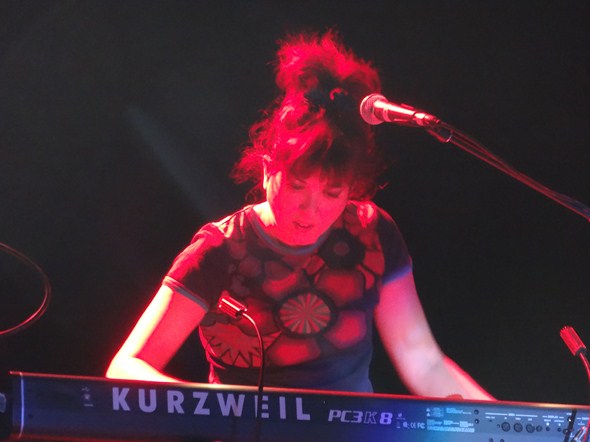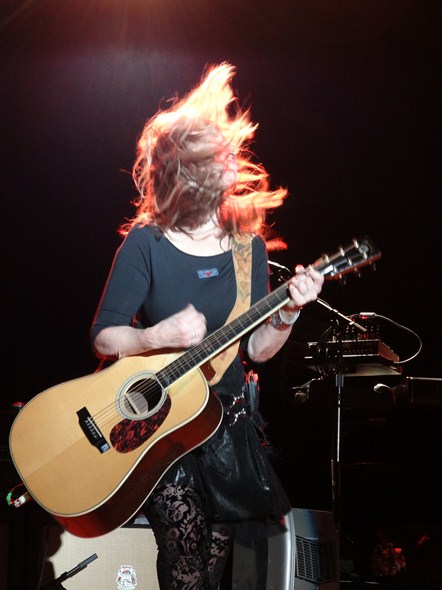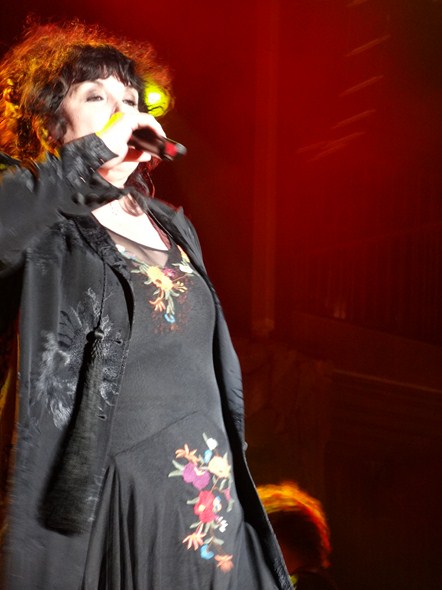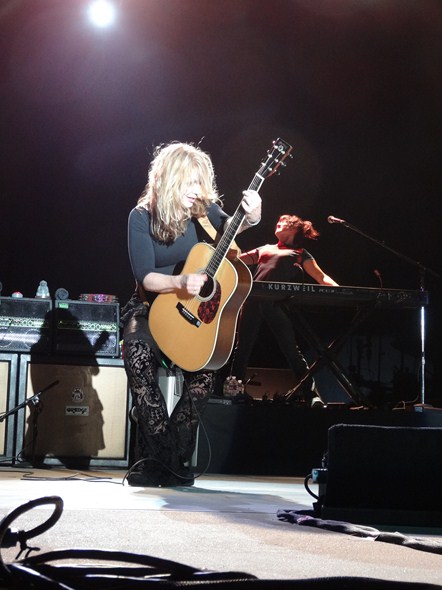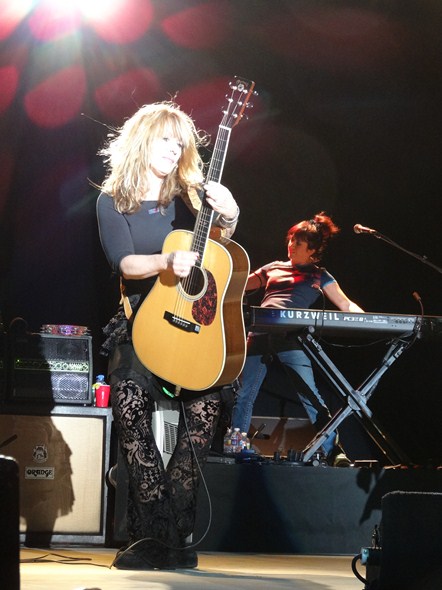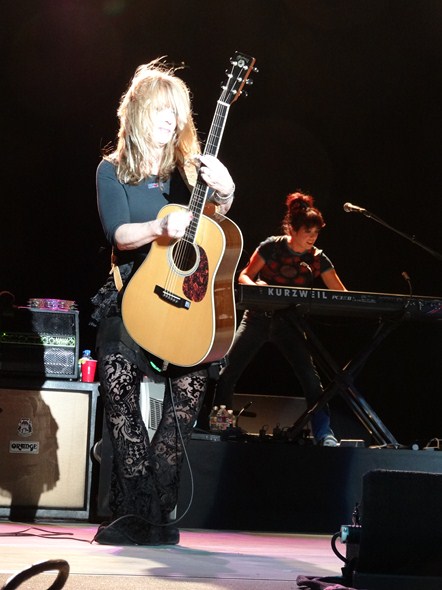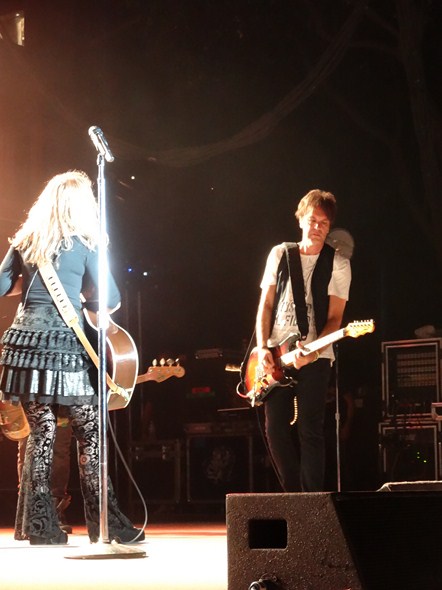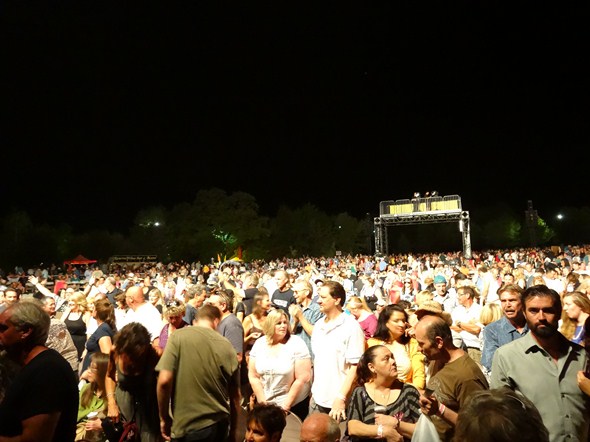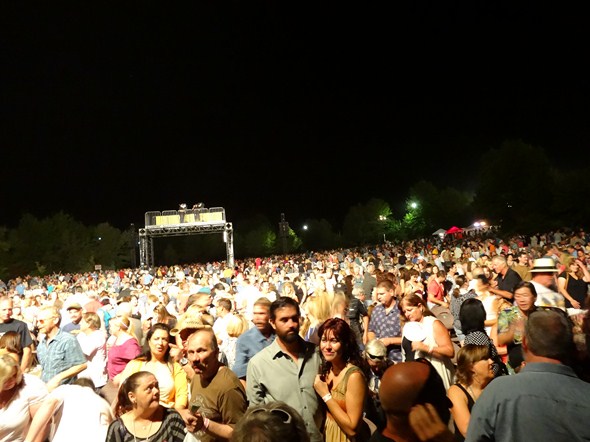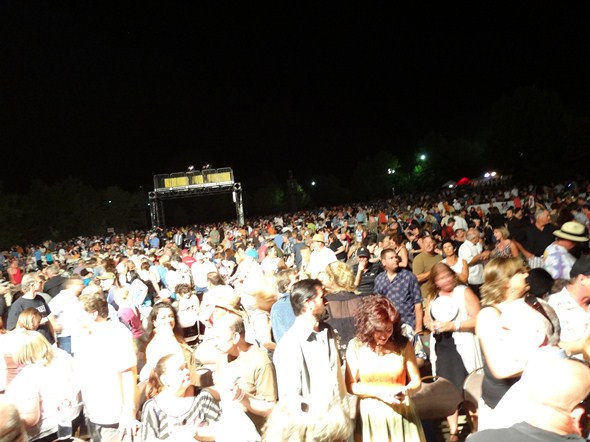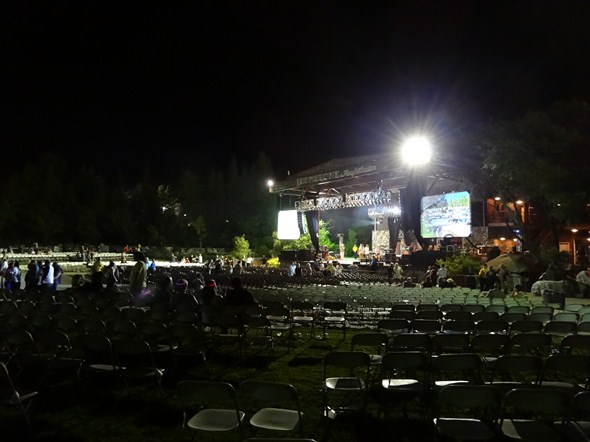 Jason DeBord