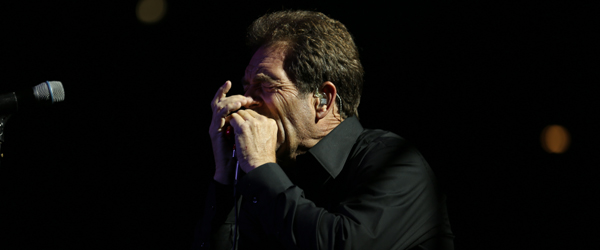 "I am not perfect.  But I'm perfect for you."  This was a sentiment expressed by Huey Lewis early on in his performance with Huey Lewis and the News at Mountain Winery last night, which was a reference to the fact that this was a make-up show for one that was canceled about a month ago.  A Bay Area native, the band certainly put in a lot of "heart and soul" into producing a very special concert last night, playing through many of their hits and going the extra mile to bring their special brand of rock and roll to the stage.  It was a great show put on by this classic band that helped to define the 80s while mostly defying the sound of their peers with a musical identity all their own.  As one might expect, they put on a classy, positive, high energy show in Saratoga last night.

Who: Huey Lewis and the News
Supporting: Brian Bergeron
Venue: Mountain Winery
Presented By: Goldenvoice / AEG and Canadian Solar
Where: Saratoga, California
When: September 28, 2012
Seating: Section 1, somewhere in Row I (someone else was in my seat, so after roaming with my photo pass first two songs, I grabbed an open seat in what I think was the same aisle at least – it was dark!)
Brian Bergeron
Local artist Brian Bergeron started the night with his solo performance, which was excellent.  He also plays with his band, Mr. Kind, who are doing their first tour in November.  Below are a few photos from Brian's set: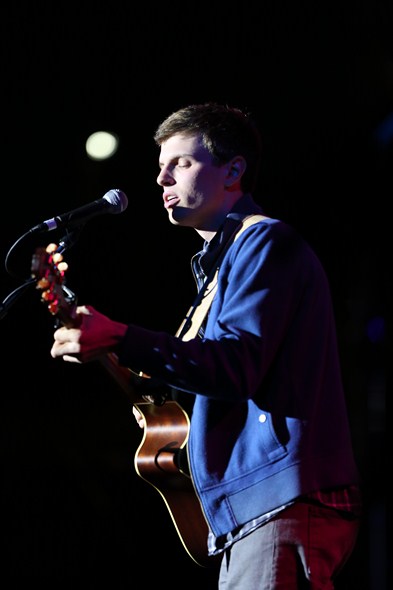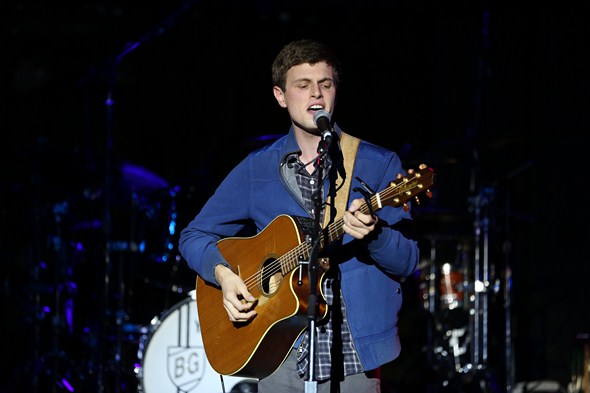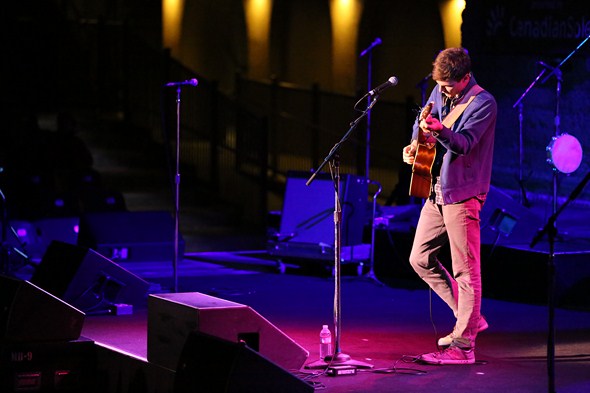 Huey Lewis and The News

Touring Members
Huey Lewis (lead vocals, harmonica)
Sean Hopper (keyboards, backing vocals)
Bill Gibson (drums, percussion, backing vocals)
Johnny Colla (guitar, backing vocals)
James Harrah (guitar, backing vocals)
John Pierce (bass)
Marvin McFadden (trumpet, percussion, backing vocals)
Rob Sudduth (saxophone, backing vocals)
Johnnie Bamont (saxophones)
Huey Lewis and The News are a world famous American band, with origins mostly in the San Francisco Bay Area, though Huey Lewis (born Hugh Anthony Cregg III) was born in New York City.  Last night was a special treat, in that I was the guest of two friends, Amy and Nick, who both have their own history with Huey Lewis and the band going back to the early days.  As such, I got to hear about some first hand history and anecdotes over dinner before the show, which was a lot of fun.  The take away for me is that the band had humble beginnings as artists and I also get the sense that they are still quite grounded in life.
The band is best known for the album Sports, and contributions to the soundtrack for the Back to the Future film franchise.
Huey Lewis and his own life is quite fascinating, even apart from and prior to the band, having spent time hitchhiking across the country with his harmonic, back to his birth city, as well as having stowed away on an airplane to Europe, exemplifying an adventurous youth.  He also studied at Cornell University, and later joined a band called Slippery Elm in the late 60s.  Upon returning the the Bay Area, he joined another band called clover, and the stage name "Hughie Louis" was born.  After publishing two albums with Clover, produced by "Mutt" Lange, "Huey Harp" played harmonica on Thin Lizzy's Live and Dangerous.  Later, he was signed with a new band, Huey Lewis and the American Express, which was later changed to Huey Lewis and The News.
Their first big hit came with their second album, Picture This, with their #7 hit, "Do You Believe in Love".
The third album, the aforementioned Sports, which was released in 1983, became one of the best-selling records of all time.   From that point forward, they found much success with hit after hit.  In total, they've had 19 top ten singles in their career.
Having grown up in the 80s myself, while I was at the time more narrowly oriented toward New Wave and "modern rock" bands, who could listen to the great music of Huey Lewis and The News and not find it infinitely catchy and infectious.  I have always been fascinated by how I have this significant personal association with their music with the 80s, yet their music does not sound like much of anything else released in the 80s.  For me, only "Heart and Soul" really sounds like an 80s song – in fact, for me, it sounds kind of like a Men At Work song with an additional Thomas Dolby vibe.  Funny enough, until I started writing this review, I never realized that "Heart and Soul" was a cover song of a band called Exile from their album of the same name released in 1981.  The Huey Lewis and The News version appeared on their Sports in 1983.  I think the song has a similar sounding guitar riff, beat, and vocal delivery to some of Men At Work's popular hits from Business As Usual, which was charting in the U.S. around the same time.
As an interesting anecdote, the band apparently found another popular and successful song in the 80s – Ray Parker Jr's "Ghostbusters" – sounded enough like their own hit, "I Want A New Drug", that they filed a lawsuit against him (which was ultimately settled out of court).
In any event, the work from Huey Lewis and The News, to me, on balance, sounds much more like traditional (i.e. timeless) rock and roll, as it did not really succumb to the trends at the time, and also employed a horn section and some more traditional backing vocals and harmonies.
Though in "semi-retirement", the band is still recording new material (as recently as 2010 with their Soulsville) and still maintain a heavy touring schedule.
As noted in the opening, last night's show was a make-up date for a show in late August which was canceled only ten minutes before the band was to have taken the stage, following a medical-related concern with Mr. Lewis.  This is a pretty rare occurrence, and I would imagine that most bands would simply issue refunds, so it is to their credit that they made the time and effort to return to the venue quite soon thereafter.
Mr. Lewis did have some fun with the audience talking about this… asking "when you knew that I'd gone to the hospital, and they announced that the gig was canceled, what was the reaction?  Let me guess…  was it a compassionate kind of, 'awwww…' Is that what followed the announcement?  Poor Huey, that was the first thing you thought, wasn't it?"  After some good-natured audience reaction, he asked, "Nobody booed, did they?", to which the audience shouted "noooo!"  He apologized and said "I don't know what to say", and was quite earnest and endearing about the whole thing.
Huey Lewis also asked the audience how many were seeing them perform live for the first time, and a good 25% or more raised their hands, which astonished him, but I think it is a testament to their music and their legacy.  They are also incredibly unique with where their music is coming from, it's orientation, it's spirit.  It is rare in music, and rock and roll, that a band produces a catalog of work that is so consistently happy and positive; music is often born out of negative emotions and experiences (loss, anger, rebellion, sorrow, etc.).  The music of Huey Lewis and The News is for the most part celebratory and happy.  Even their hit, "Workin For A Living", which is in some ways a protest song, comes across in a kind of jovial way, like the inevitable circumstances of having to accept work and all that comes with it…  it isn't going to bring me down.  Like we're all in it together.  There is an innate accessibility to their music; it is welcoming and catchy and doesn't seem directed or crafted for a certain group, but for anyone who might enjoy it.  And getting back to his question to the audience – who was their to experience them live for the first time – he quipped (to great laughter and applause), "I'm a little bit surprised, but I suppose I should be…  because let's be honest, we've only been around for 34 years… we've only played down here in South Bay, I'll bet no more than three or four hundred gigs…  I'll bet we haven't played here [at Mountain Winery] more than fifty times…"
The concert was awesome, and they played many of their biggest hits, opening with probably my favorite song of theirs, "The Heart of Rock & Roll", along with a good mix of other songs, including an acapella section.
I was lucky enough to have a chance to meet Huey Lewis after the show – very nice man, just as one might expect:

Huey Lewis and I
Below are some photos of Huey Lewis and The News performing on stage: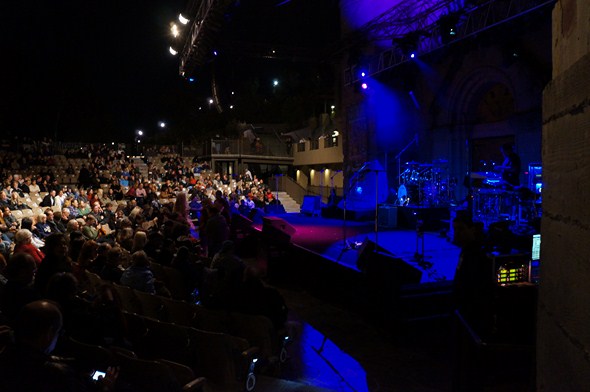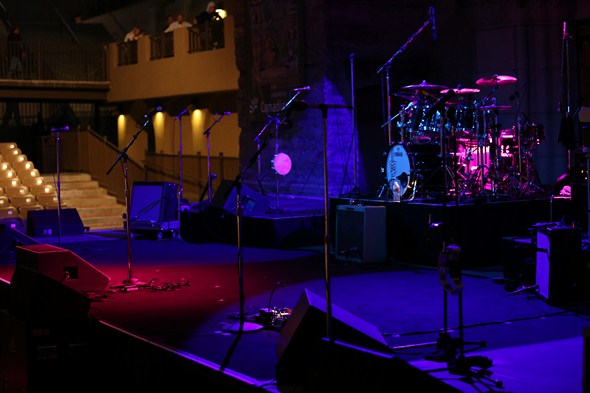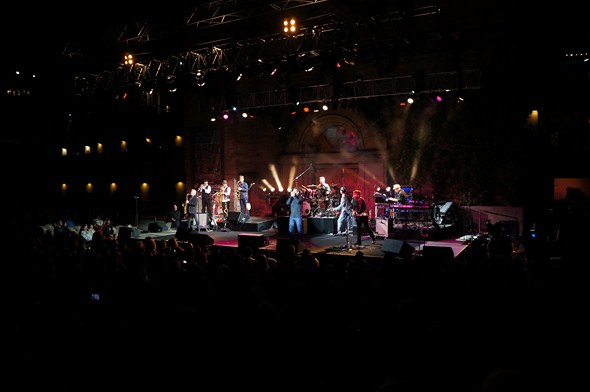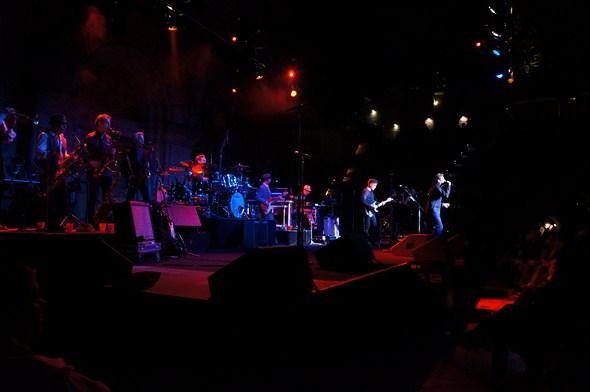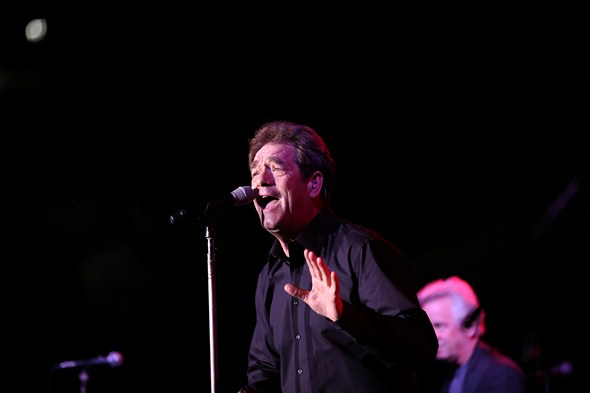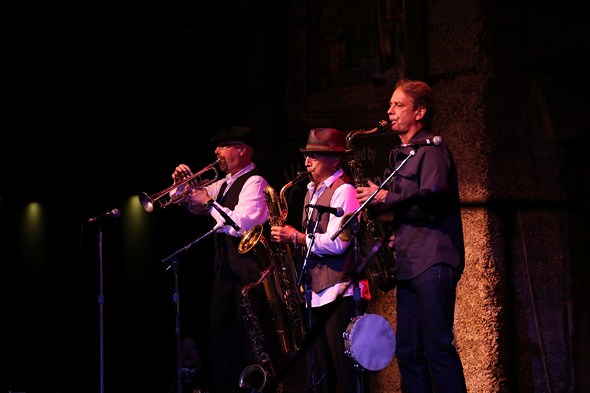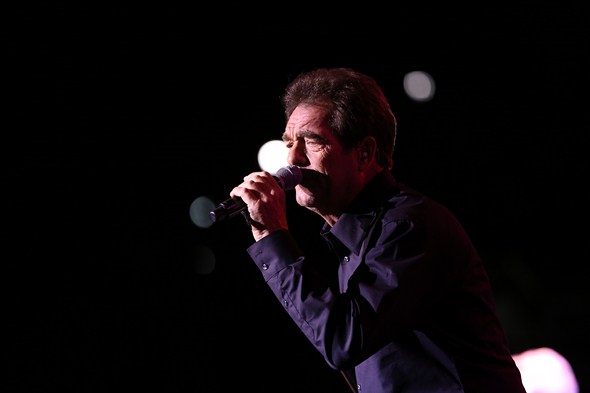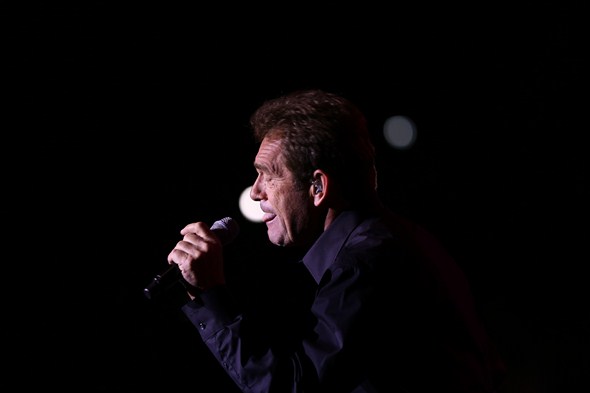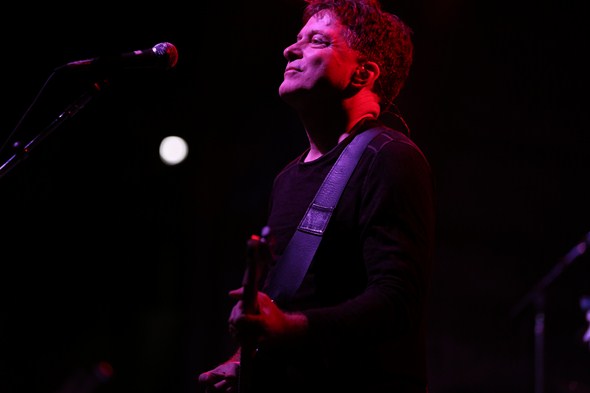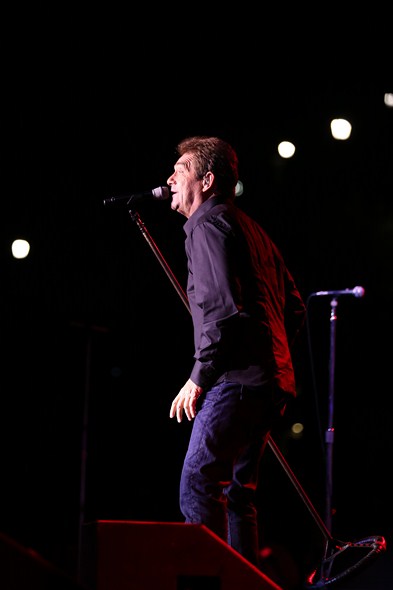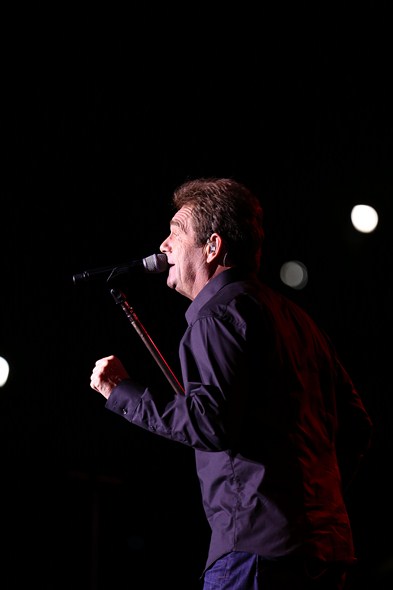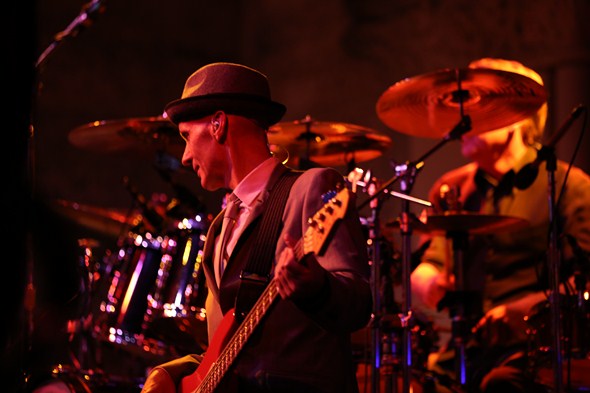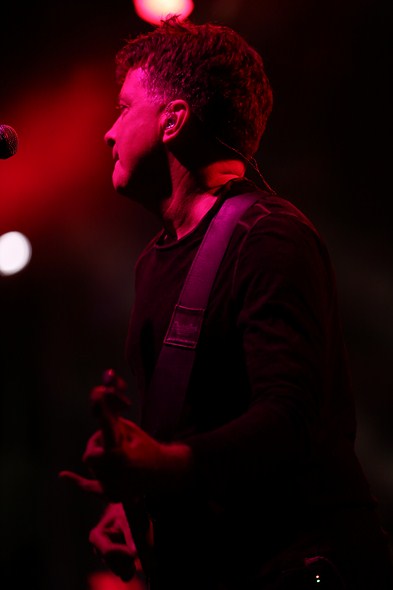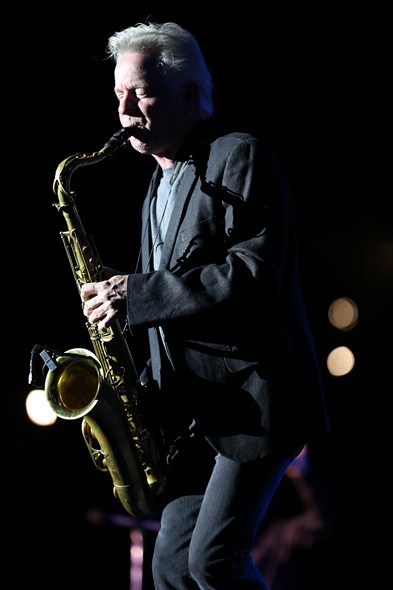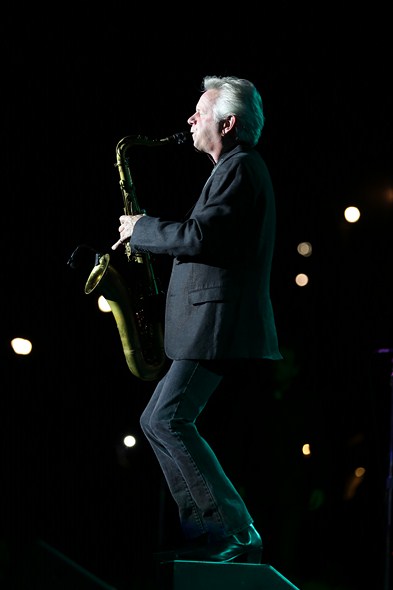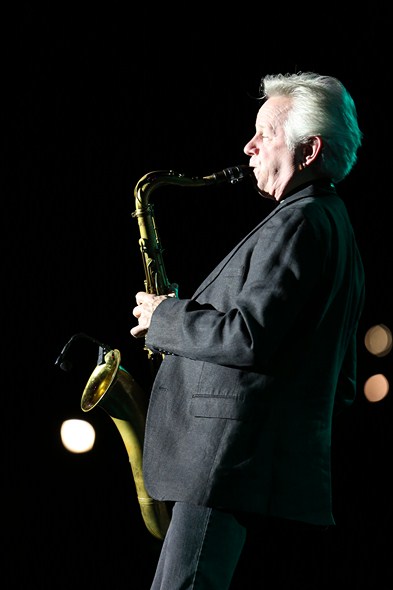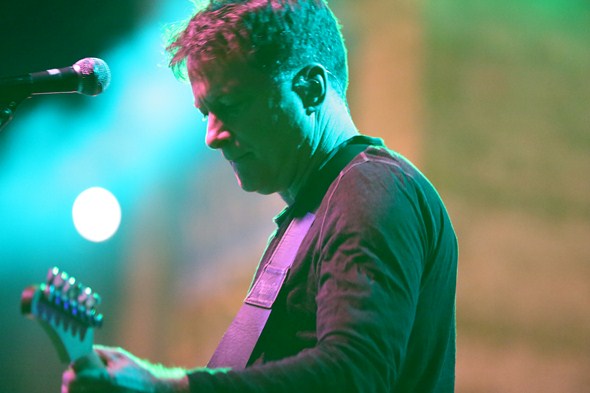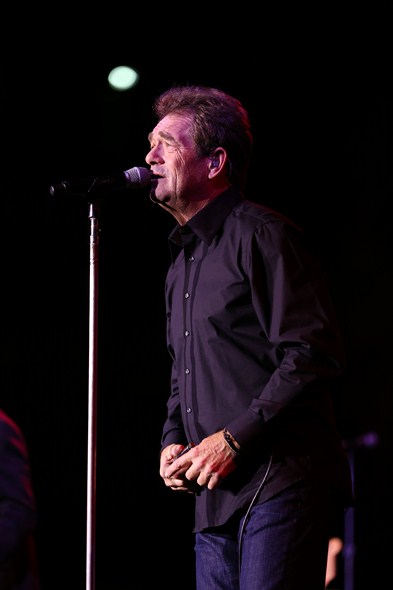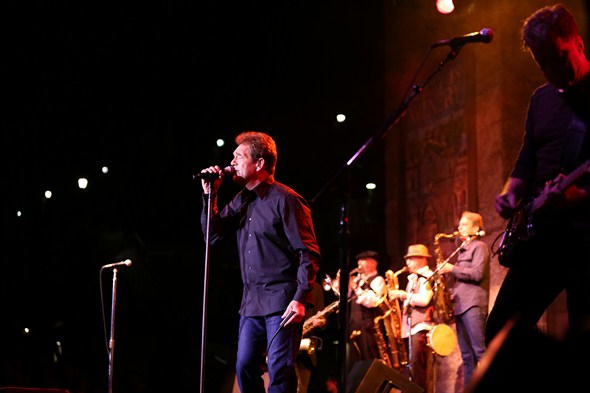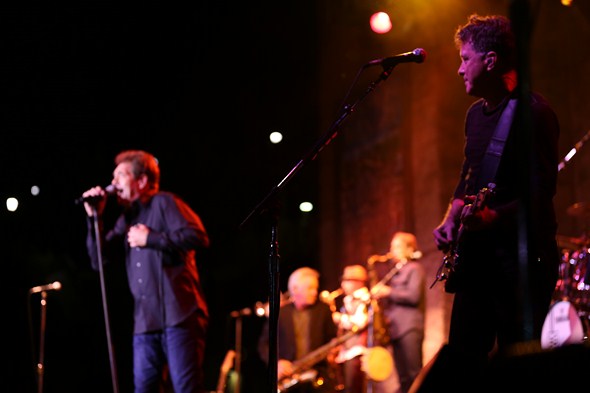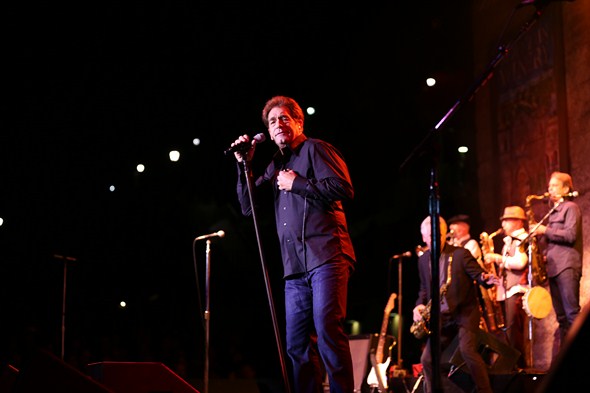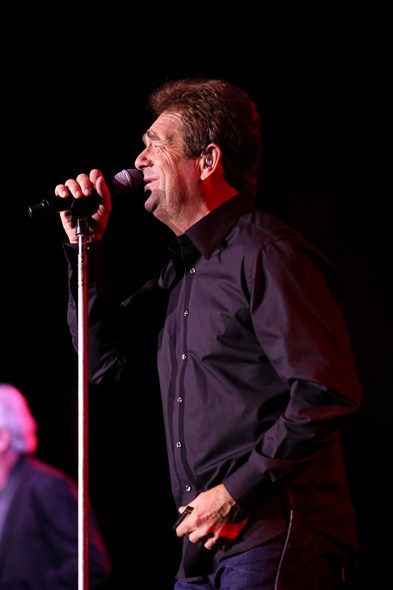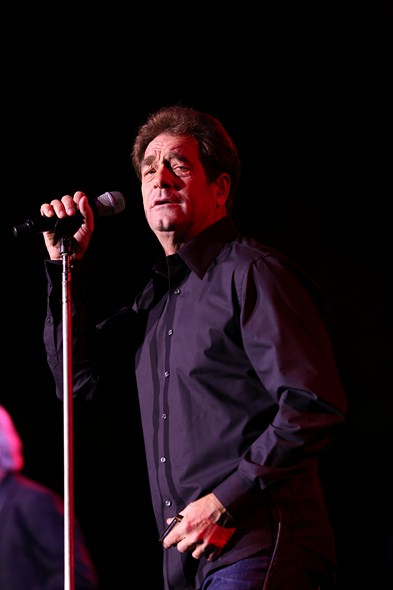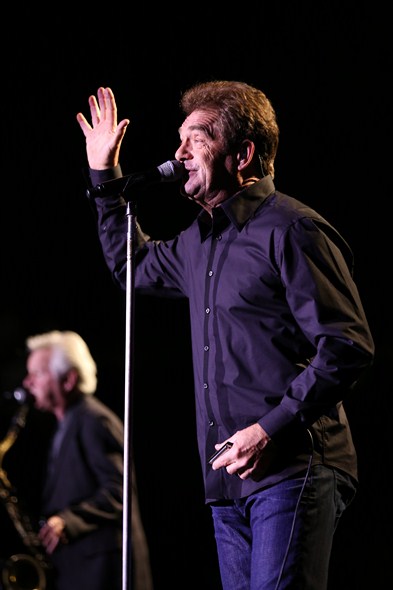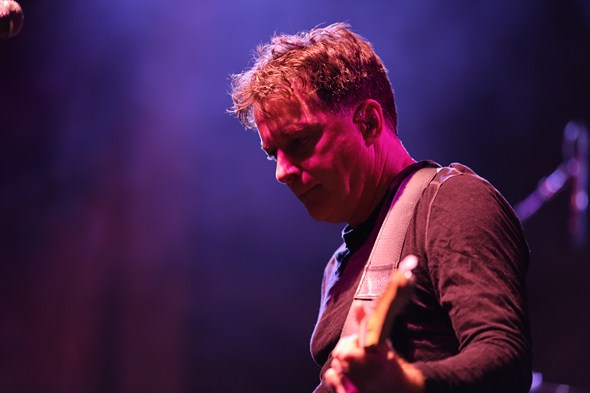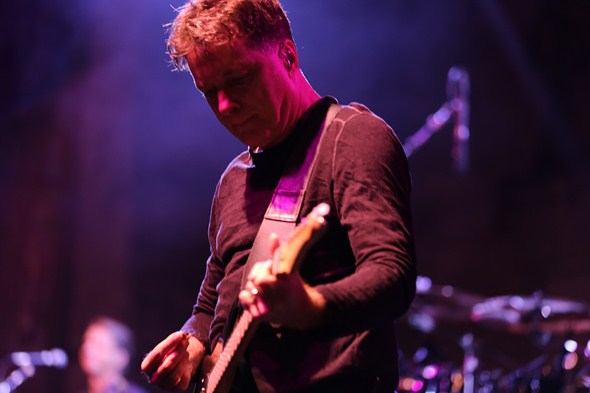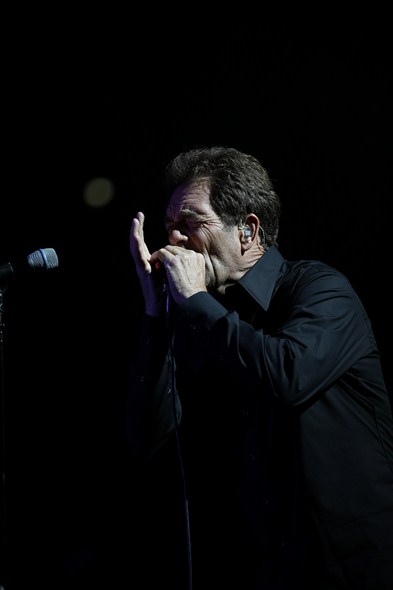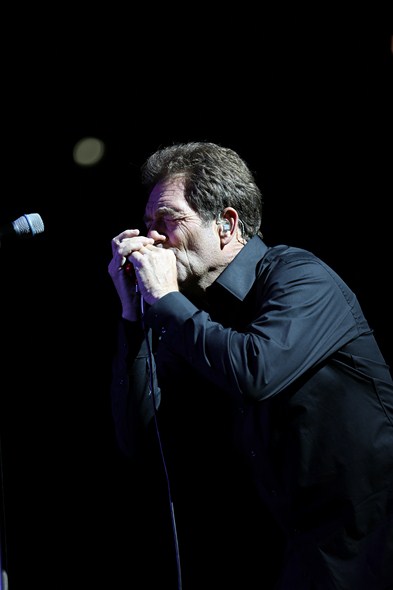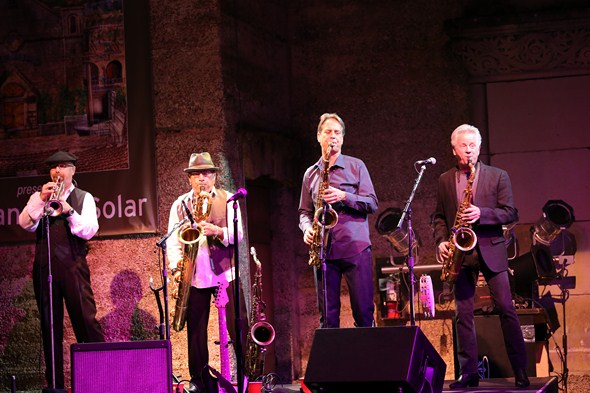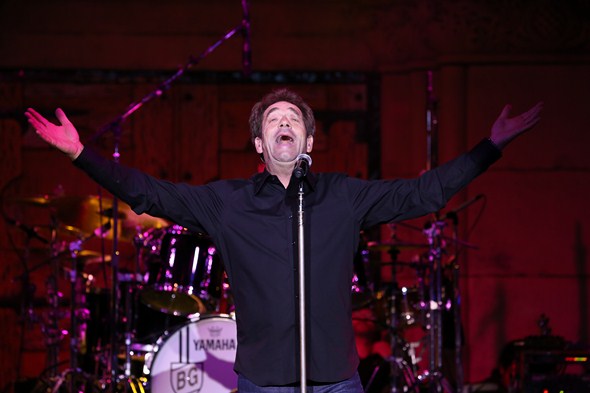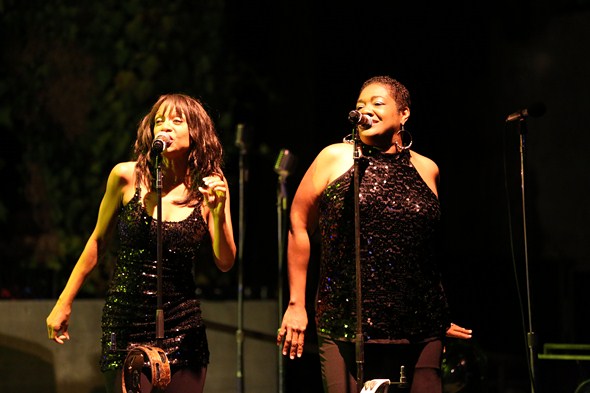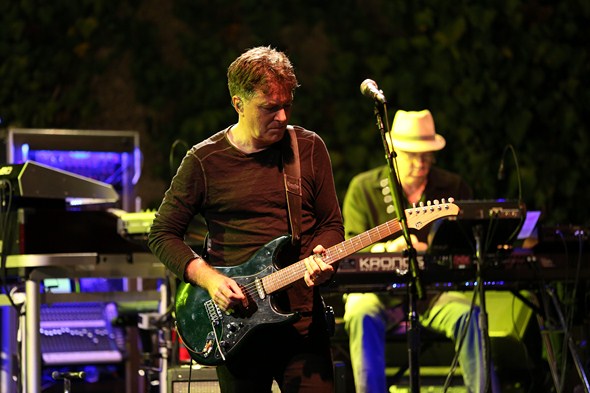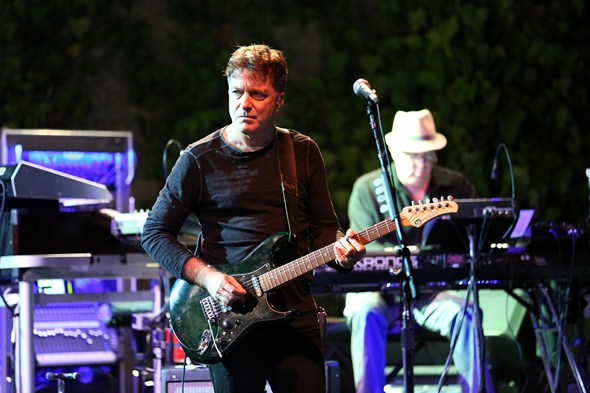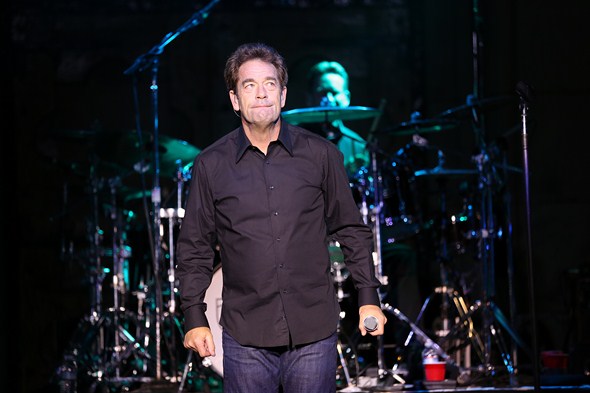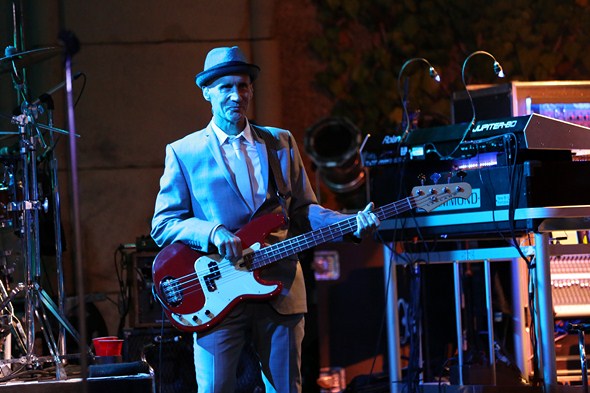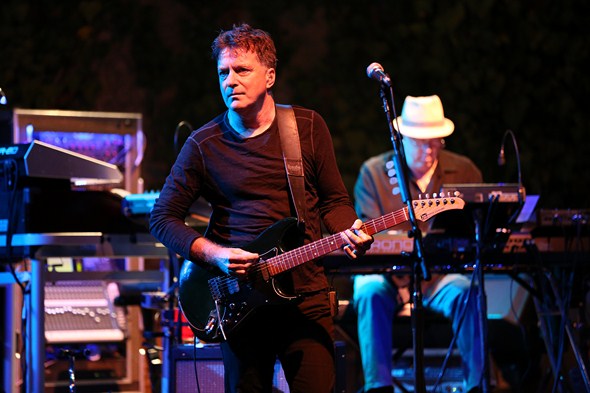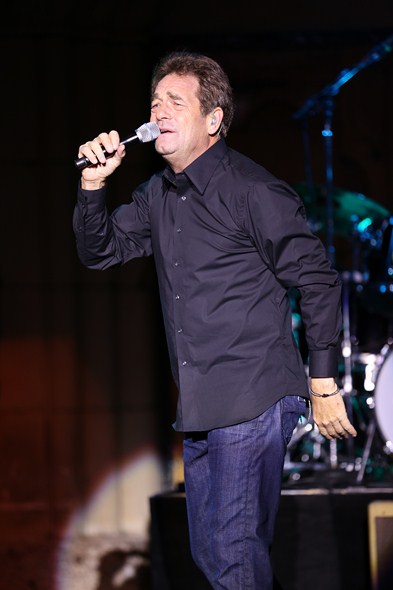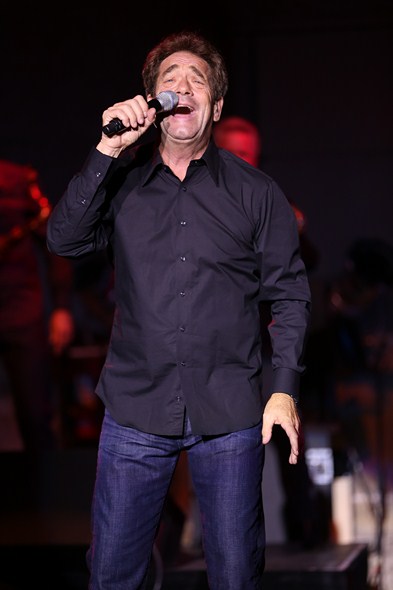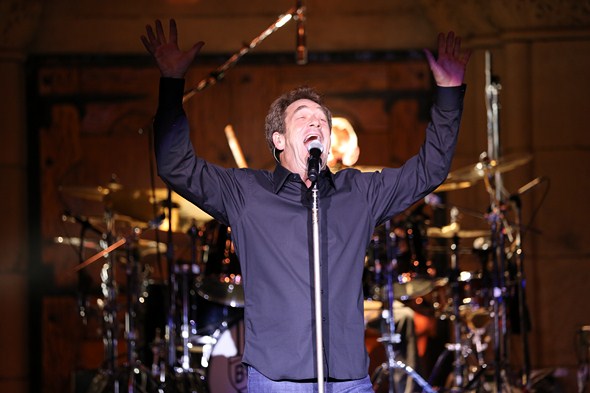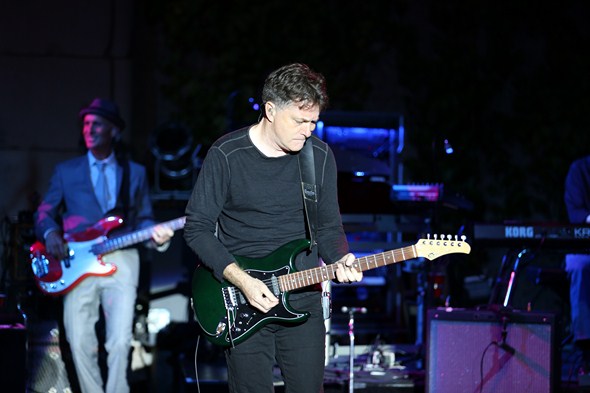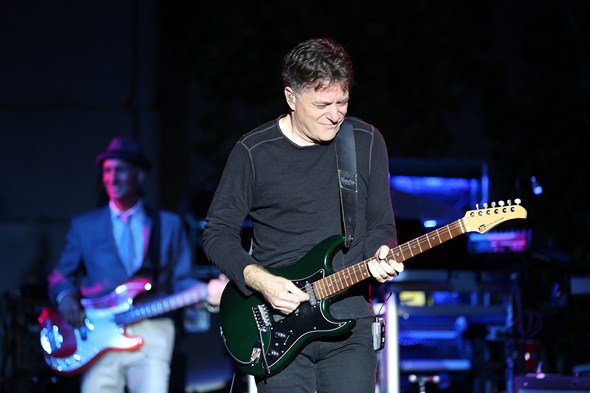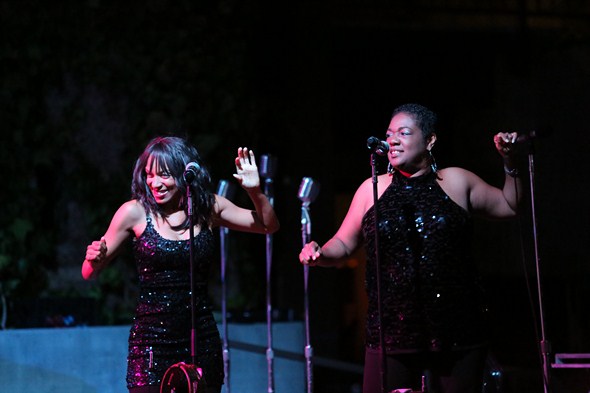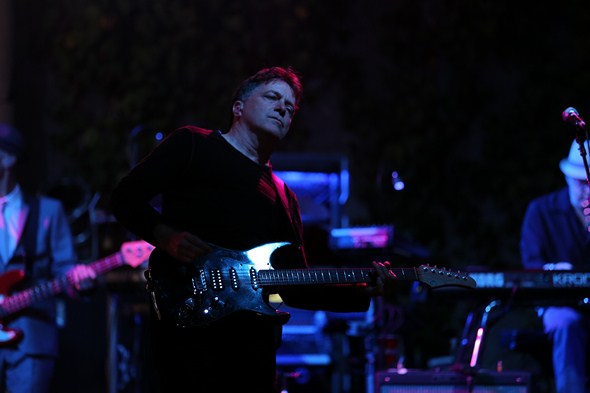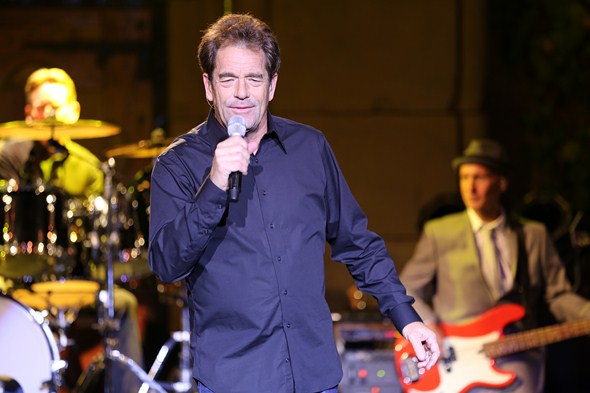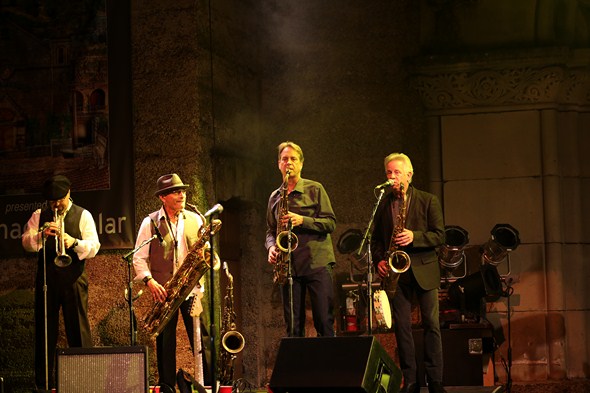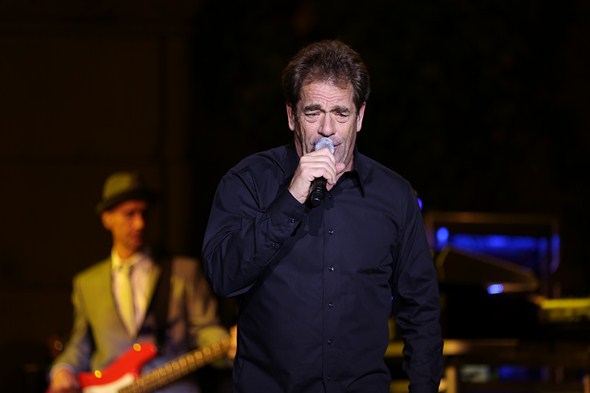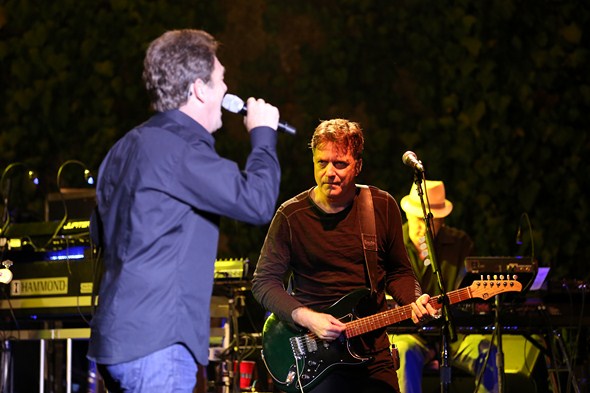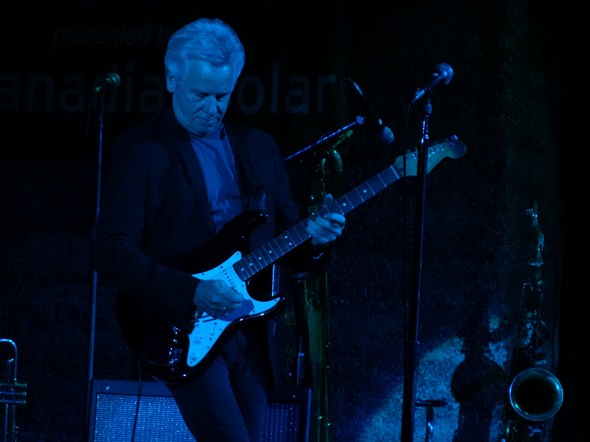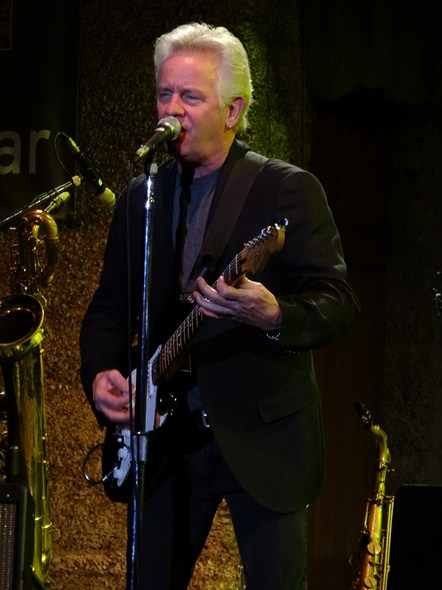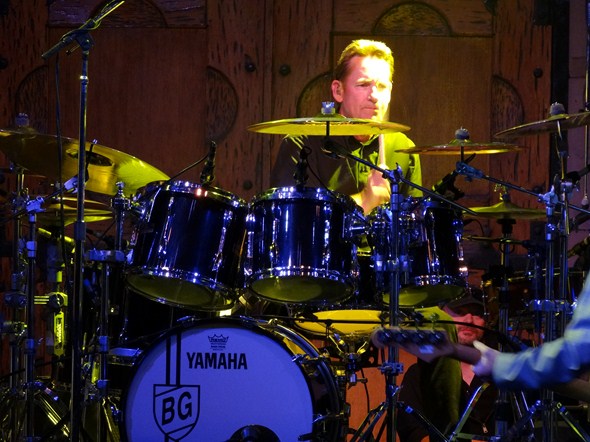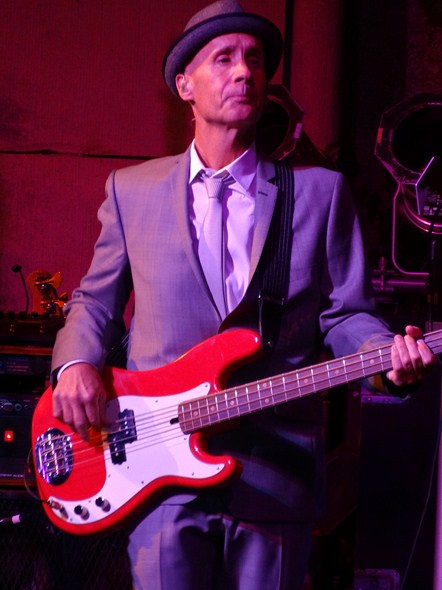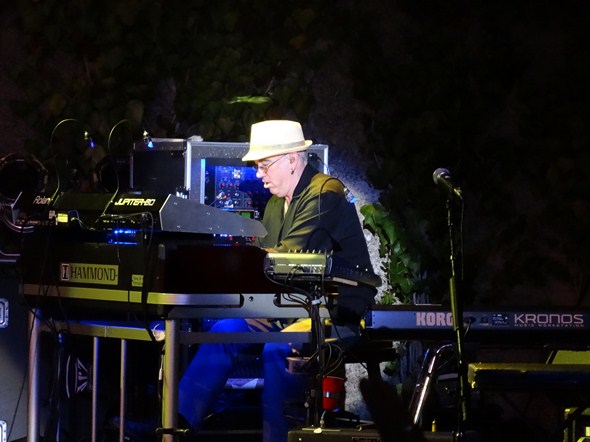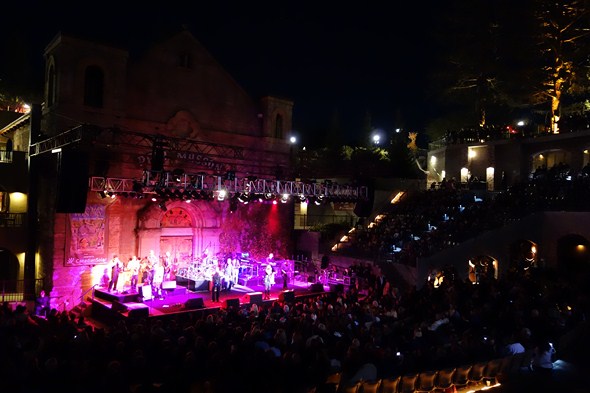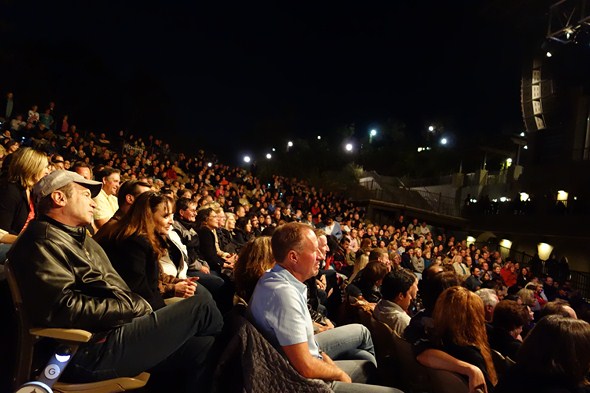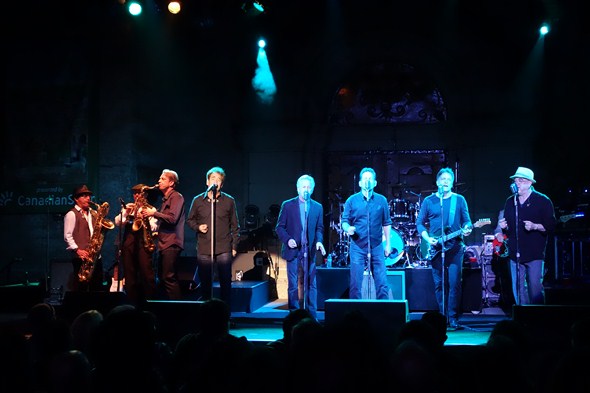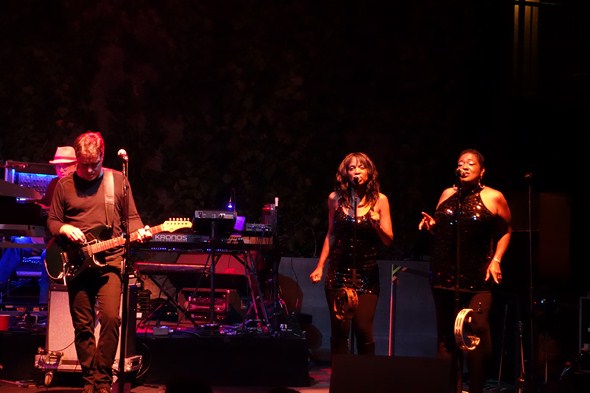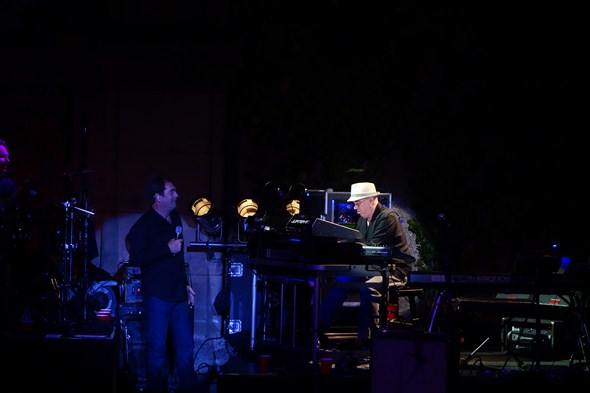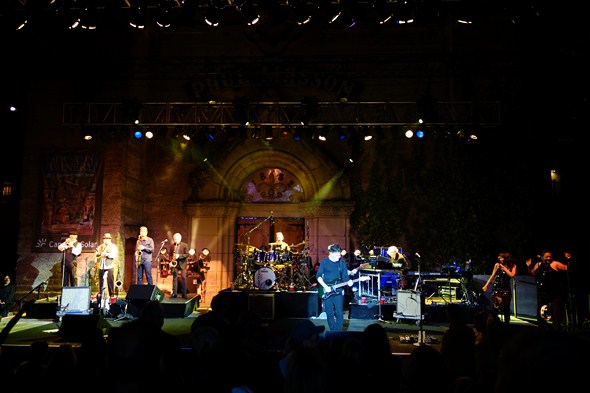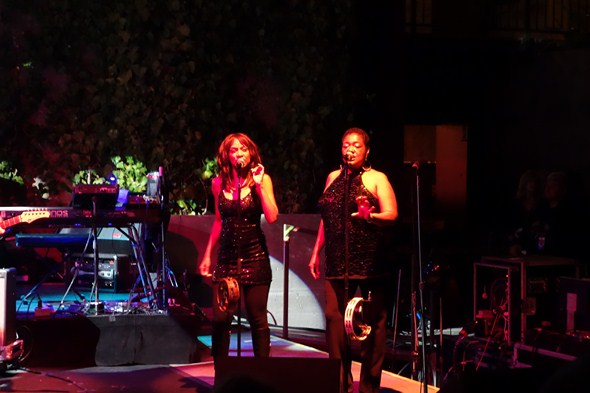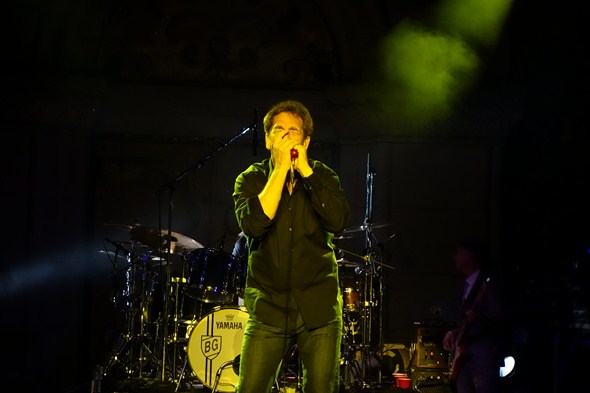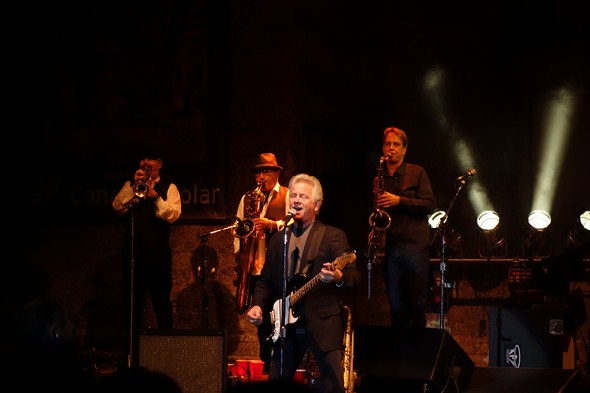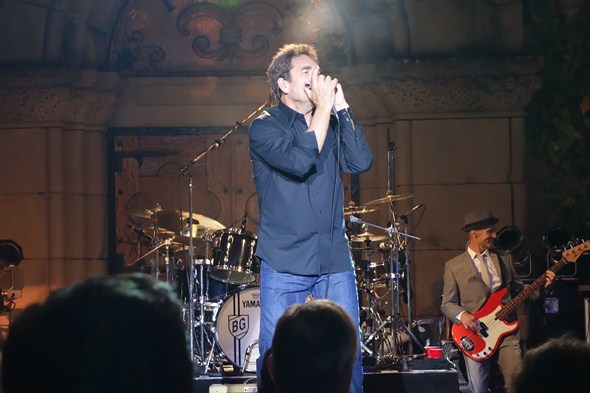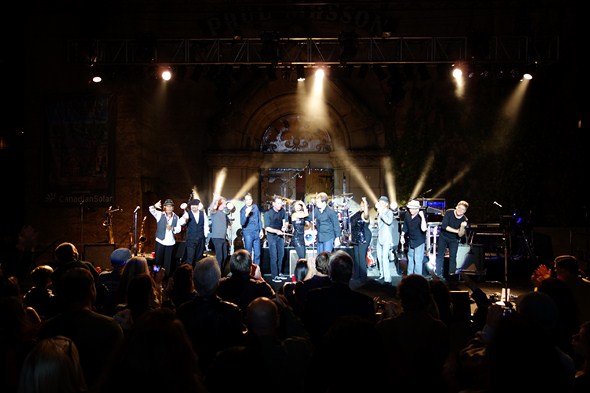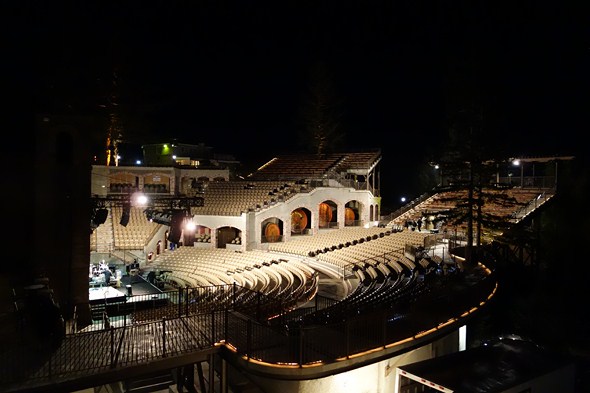 Jason DeBord