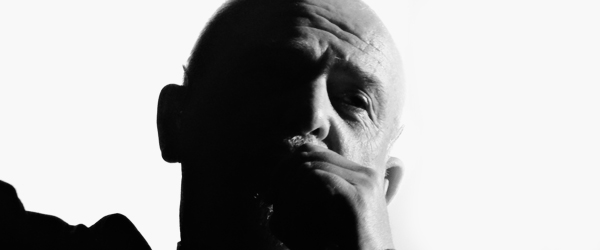 So.  A classic album with heart and soul.  Last night Peter Gabriel played the PH Live at Planet Hollywood Resort & Casino in Las Vegas to the nearly filled 7,000 seat venue as part of his 'Back to Front' tour, which celebrates the 25th anniversary of his classic album, So.  In fact, the full So album was played as the third part of a concert running well over two hours, with the first two parts comprising music from other works.  It was definitely a dream concert for fans of the legendary artist, and he did not disappoint; his voice, to my ears, sounded better than ever.  In this day and age when albums as a musical framework unfortunately means less and less, it was something special to be part of this show celebrating the album that gave Mr. Gabriel his real mainstream success and identity as an innovative and ground-breaking solo artist.

Who: Peter Gabriel
Supporting: Jennie Abrahamson with Linnea Olsson
Venue: PH Live at Planet Hollywood Resort & Casino
Presented By: Live Nation
Where: Las Vegas, Nevada
When: October 5, 2012
Seating: Section 104, Row A, Seat 5 (Front Row Stage Left Behind Pool Section)
A British musician, Peter Gabriel actually co-founded the band Genesis as its lead singer in the late 60s, which many people probably don't even remember or realize, since Phil Collins became the subsequent stand out figure in the band with their success in the 80s.  But it was with this band that Gabriel's interest in the visuals that accompany music first manifested itself, with some of the glam-style costumes he would wear on stage.  Gabriel left in the mid-70s.
Peter Gabriel's solo work was also marked by some non-mainstream ideas, such as refusing to name his first four albums (which were numbered and also referred to by the sleeve design as well – Car, Scratch, Melt… though the record company forced a title in the U.S. for the fourth – Security).  The fifth, sixth, and seventh all had two-letter titles, and the first in that series was… So.   And it was with So that he had some huge mainstream hits, which were further bolstered by the innovative music videos produced along with them that became hugely popular. 
Funny enough, when "Sledgehammer" hit #1, it forced his former band's hit "Invisible Touch" out of the top spot.  The video remains the most played video in the history of MTV and holds the record for winning the most number of MTV Video Music Awards (nine).  Both the "Sledgehammer" video and the video for "Big Time" employed the use of stop motion animation, and both feature stylized effects that still hold up today. 
Since Peter Gabriel himself features prominently in both videos, it made him an internationally recognized figure at the time.
Perhaps just as important, from a pop culture perspective, is the use of "In Your Eyes" (also from So) in the film Say Anything starring John Cusack.  While So was released in 1986, Cameron Crowe's film was not released until 1989.   Cusack's Lloyd Dobler, holding his boombox over his head while outside of Diane Court's bedroom is one of the most iconic film images of the 80s, and I can't imagine it working as well as it did with any other song.
I've always found much of Gabriel's work as a whole to in many ways be unlike his most popular hits, in that they sound more suited to movie soundtracks.  In other words, unlike much pop music, a lot of Peter Gabriel's work is not what you would categorize as "sing along", apart from the bigger hits, which very much are more anthemic.  Many of his songs, for me, are more about setting or reflecting a mood and are more serious than pop-oriented.
So it comes as no surprise that Peter Gabriel has done work in film scoring, having been awarded a Grammy Award for his soundtrack for Martin Scorsese's The Last Temptation of Christ.
Peter Gabriel has continued to lead a very busy and successful music career in film and producing new albums as well, and his work and genius has been recognized in the form of awards and critical acclaim.
I haven't personally followed Peter Gabriel's career too consistently since So, but when I heard about this tour, the framework sounded fantastic, as I am a huge fan of most 80s music.  The concert in Vegas last night was definitely an extremely well produced show – truly, on the level you might expect from a play or other more formal live event.  Unlike most concerts, everything happened like clockwork, in accordance to the itinerary provided to the venue staff.  At 8:00, Peter Gabriel came to the microphone, with no introduction or fanfare or pretense, and gave us an idea of what to expect from the evening.  The show kicked off with the opening duo of Jennie Abrahamson with Linnea Olsson (who came back with the full band as background singers), who did a wonderful and short set of about four songs.  After a quick stage adjustment, Peter Gabriel came out (circa 8:45) to give us an idea of what was going to happen on stage, in three parts – part one was an acoustic set, part two an electric set, and part three the entire So album.
Things began with Peter Gabriel on a piano and Tony Levin on an unusual-looking bass instrument.  The first song, Gabriel explained, was not finished, and had incomplete lyrics, but he said something about the journey of creating a song being just as interesting.  In fact, it was actually a really great song, finished or not (I wouldn't have imagined it "unfinished" if he had not prefaced it as such).  One of my favorite Peter Gabriel songs is the hit "Shock The Monkey", and they did a very cool version of that in this performance.
The concert included his original touring members from 1987, with Tony Levin on bass, David Rhodes on guitar, David Sancious on keyboards, and Manu Katche on drums.  It was a very tight set and performance, with all parts played spot on.
In addition to the music, there was a significant emphasis put on lighting, with many stage crew members in interesting costumes moving large, articulated cranes and other kinds of set decoration around the stage – so much, in fact, it was almost equal parts concert and performance art.  There was also a large screen behind the stage, though it was mostly used for atmospheric lighting effects; on either side of the stage were video screens playing back video captured on stage for the benefit of those seated in the back of the huge indoor auditorium, though I was so close to the stage I really could not see these at my angle (though I was close enough to the stage it didn't matter, apart from "Mercy Street" in which Gabriel spent the entire song laying on his back on the floor, looking up at a camera above him).
I'm a huge proponent of the concept of the album, and I would say that So, for me, always felt like an epic soundtrack to some movie that was never made or married to it.  I think with So, it's more that there are some huge hits on the album which catapulted Peter Gabriel to the success and opportunity that he has enjoyed since, but there are definitely some bits that are not mainstream pop-oriented as well, though absolutely consistent with the rest of the album.  It really does feel like a bit of a journey to somewhere, well… else…. that is quite interesting… but I think much of that is left to the imagination of the listener.  The way this concert was put together is really a perfect approach, as so much content was provided – even in addition to the full So album – that there was much to like no matter what your perspective.  All in all, the band (not even including the opening set) played for over two hours and fifteen minutes.  But, for me, it was as much "art" as it was concert, and maybe I am just superficial, but the highlights were most definitely "Shock the Monkey", "Sledgehammer", "Big Time", and "In Your Eyes".  In fact, I honestly would have come just for the live rendition of "In Your Eyes" and been completely satisfied – it's just one of those songs I'm quite sentimental about.
There was also the added bonus of Peter Gabriel introducing on of the members of his touring family and his new bride, as of last night.  That was quite touching.
Peter Gabriel closed out the encore by turning the microphone to the audience at the end of "Biko", letting the fans close things out as he left the stage as humbly as he came on at the start of the show.
Peter Gabriel definitely remains both cutting edge and relevant, and one added bonus with this tour, which is something I wish all artists would do, is that he records each concert directly from the soundboard and sells each concert in its entirety online, so fans can relive the exact concert that they enjoyed at their date and venue.  You can find details about how to purchase these at the official PeterGabriel.com site as well as at TheMusic.com.  While there are a few different options, the most economical one is $20 per show.  Peter Gabriel also just released the 25th Anniversary edition of So boxed set; you can also find details about this on the official site.
This was my first show at PH Live at Planet Hollywood Resort & Casino – it was an awesome venue, with incredible sound and acoustics…  one of those rare shows where ear plugs are not needed at all, as the sound was dialed in perfectly (which is obviously as a result of the hard work and expertise of the Peter Gabriel crew, but I imagine that the venue served as an excellent sound "palette").  Excellent staffers and very well organized.
Below are a few video excerpts I shot of the performance with my pocket camera to give some sense of the staging and audience participation and enthusiasm…
"Big Time"
"In Your Eyes"
Below are some photos of the venue and Peter Gabriel with band performing on stage: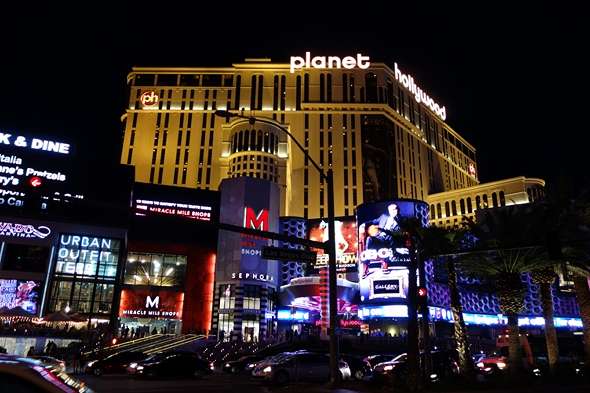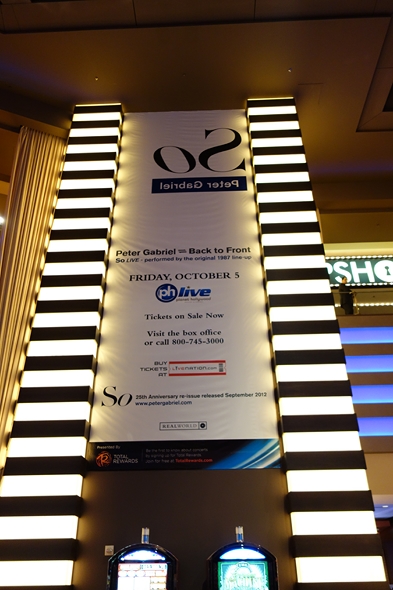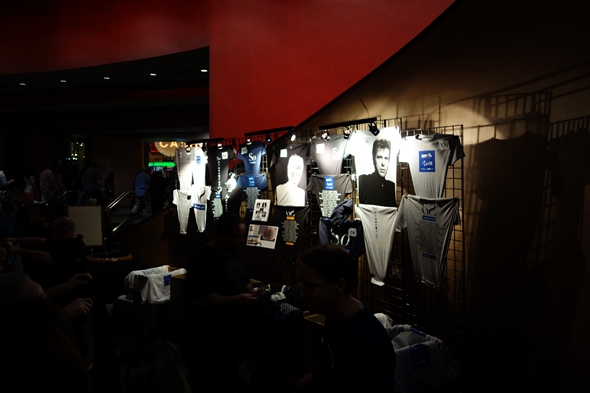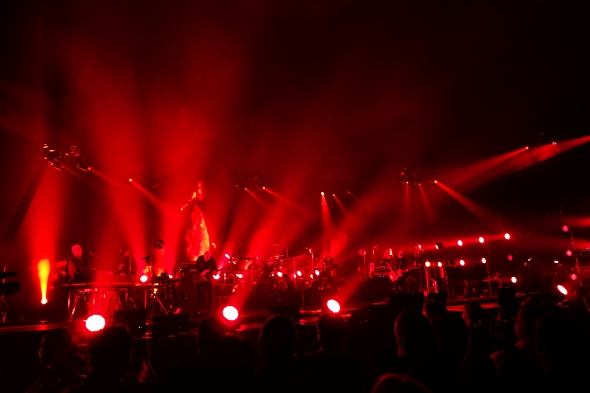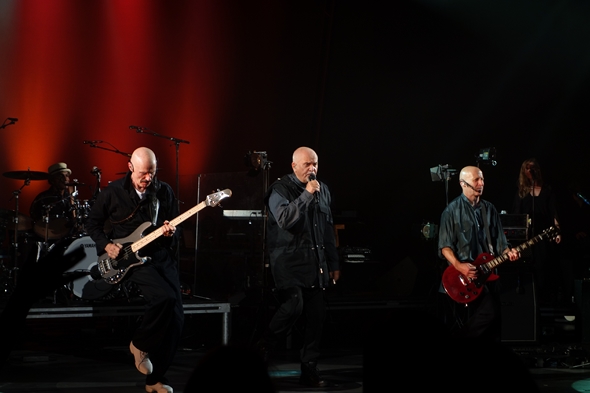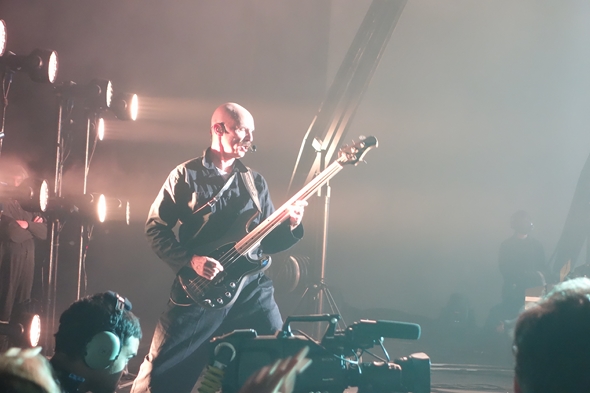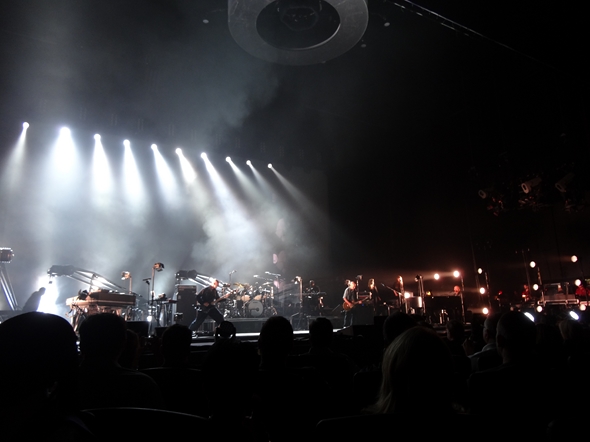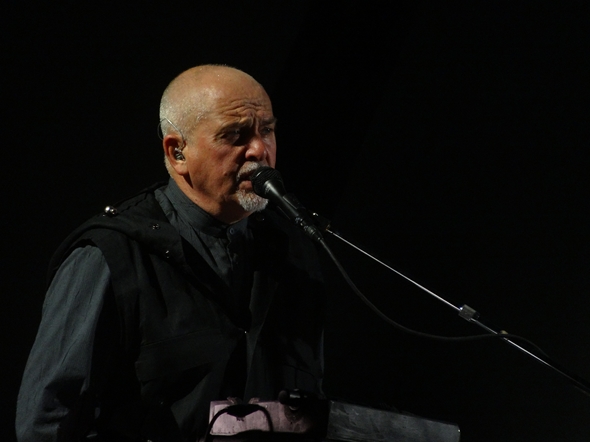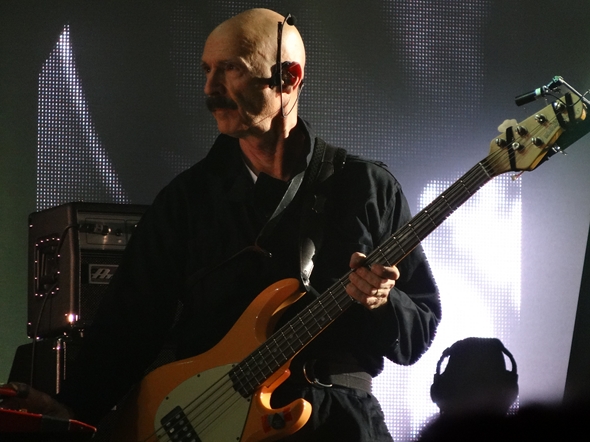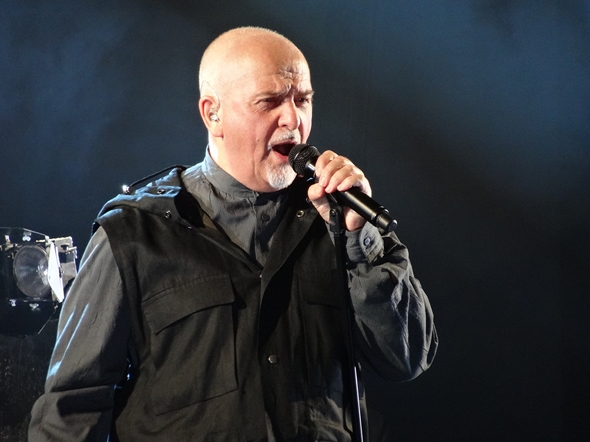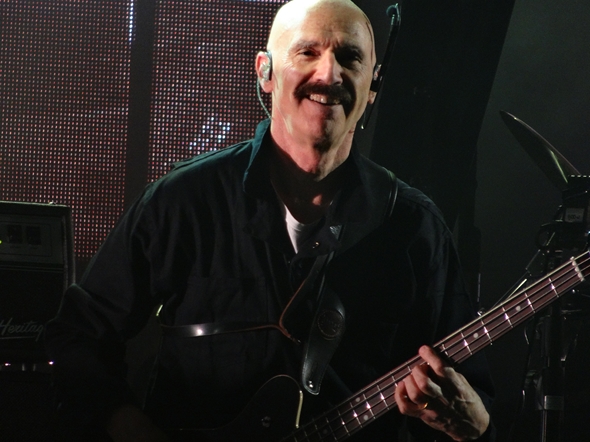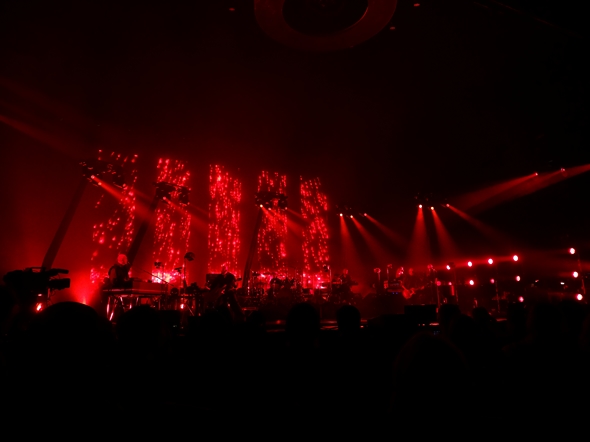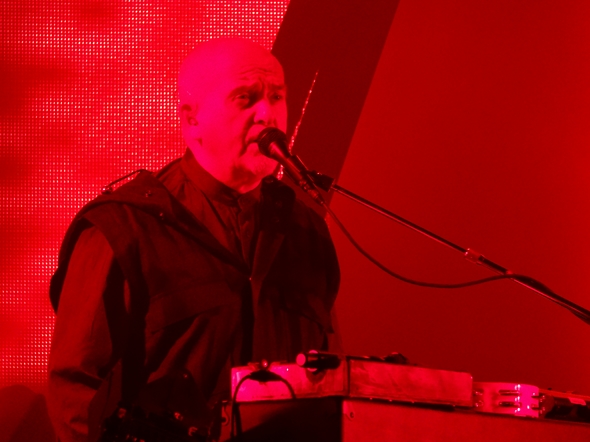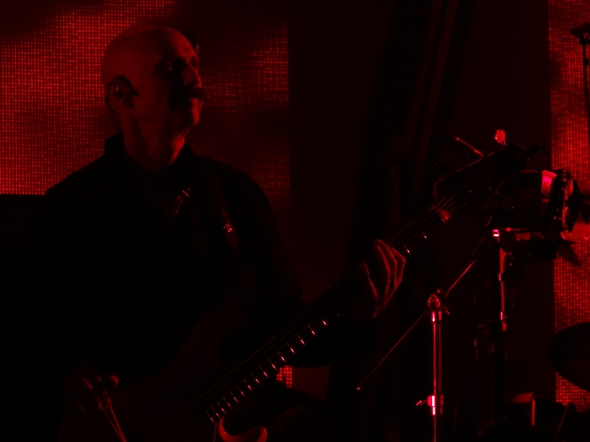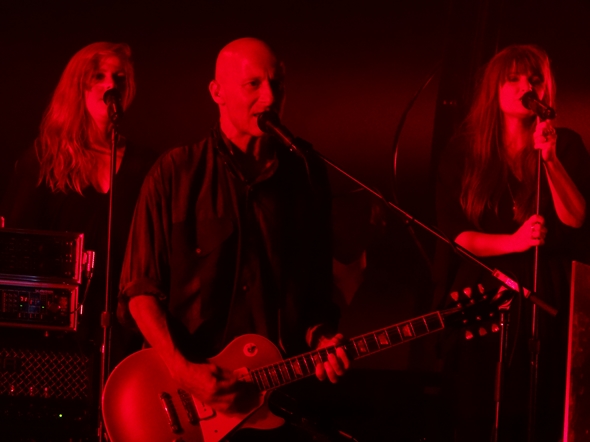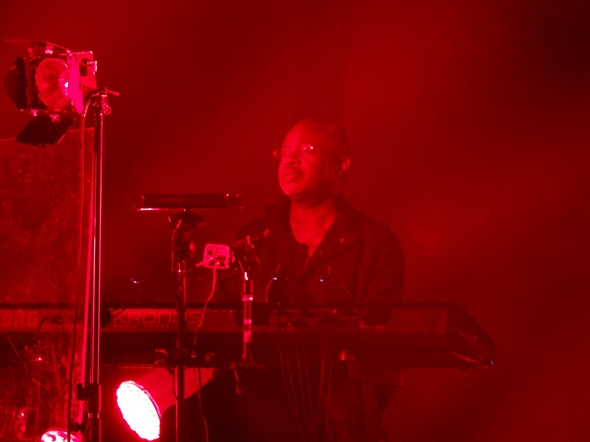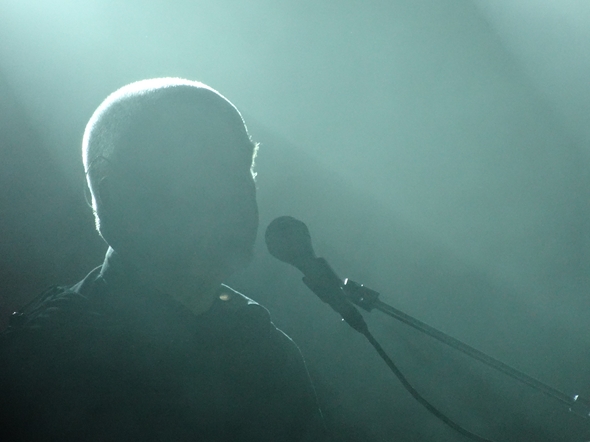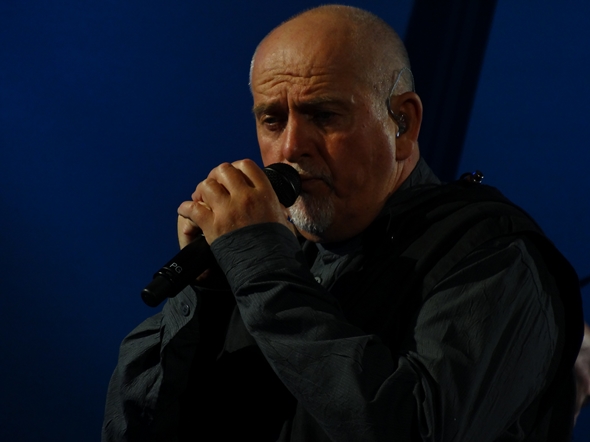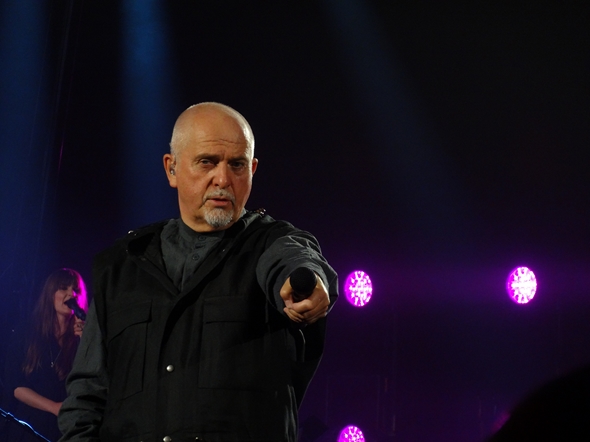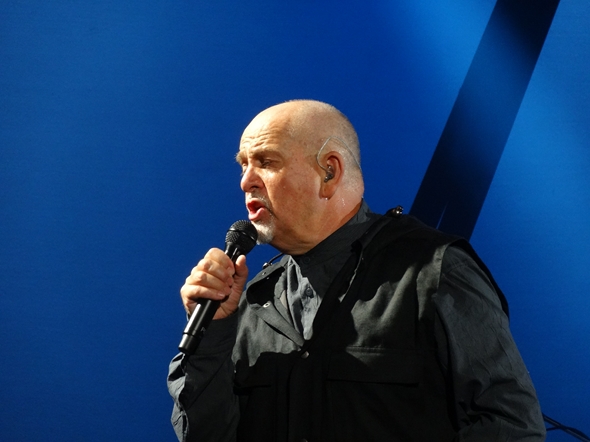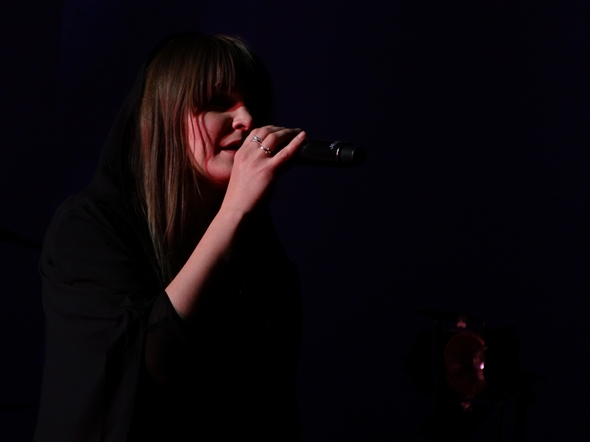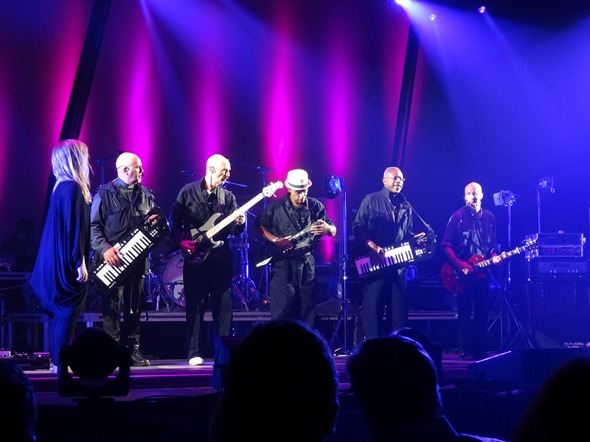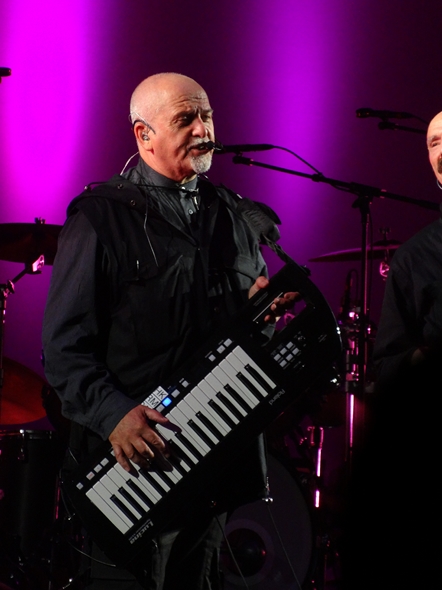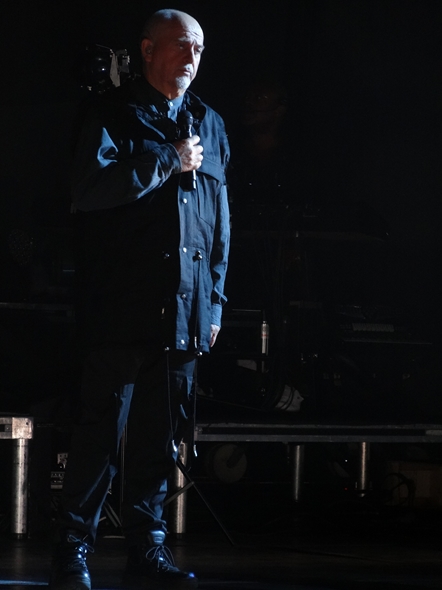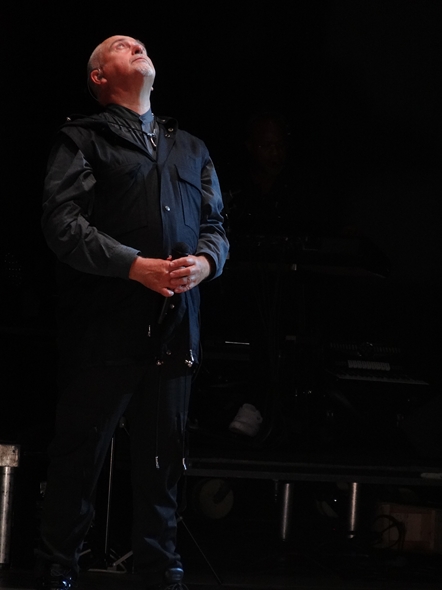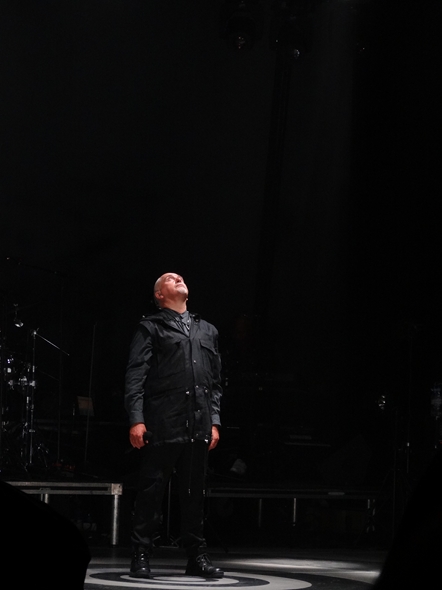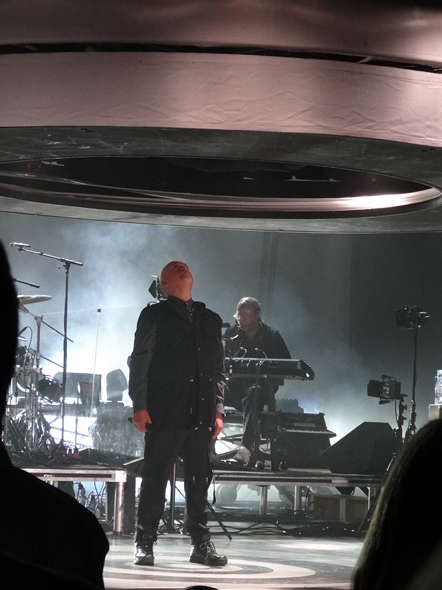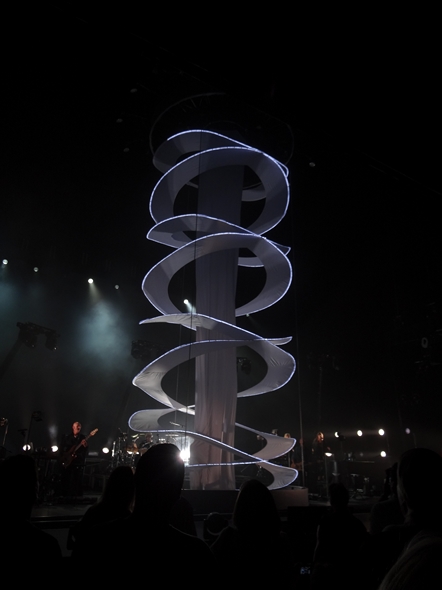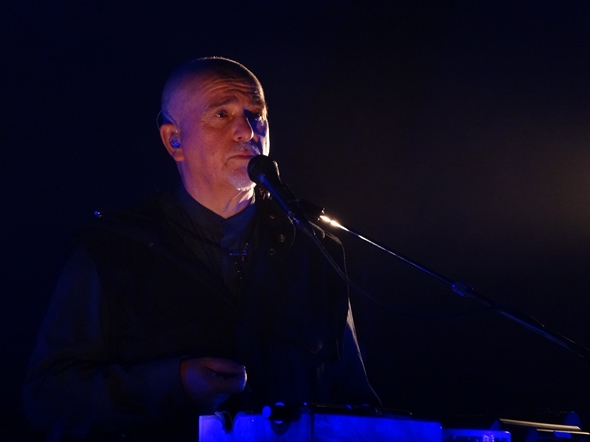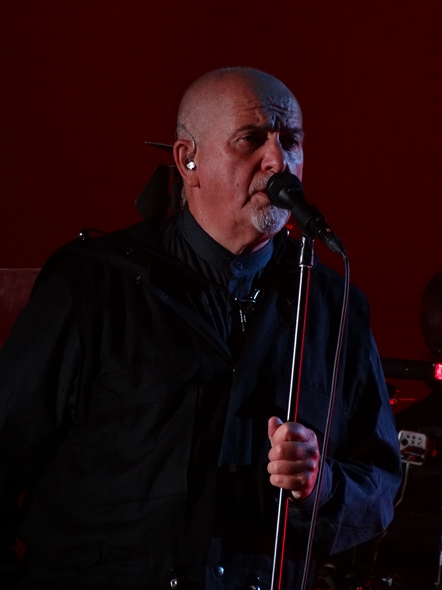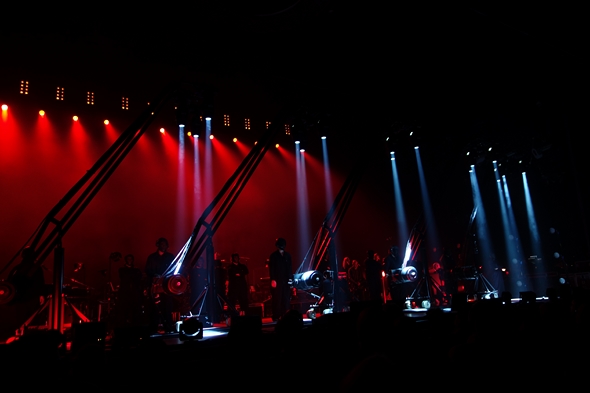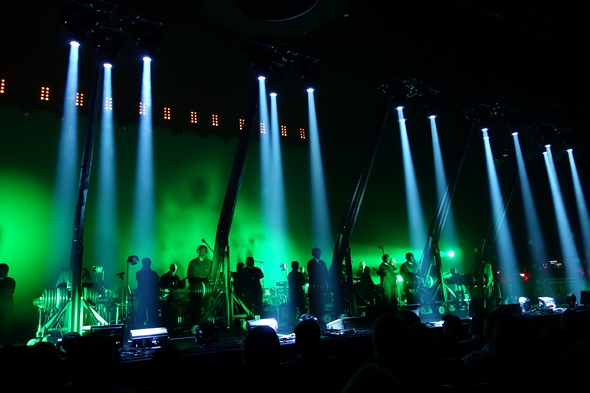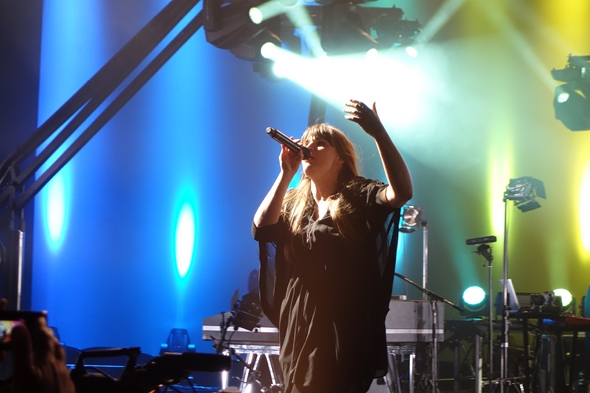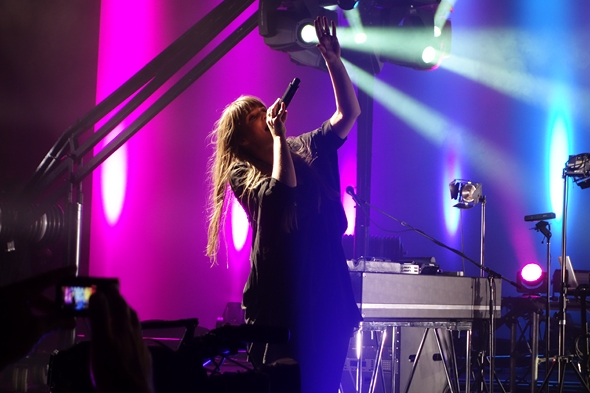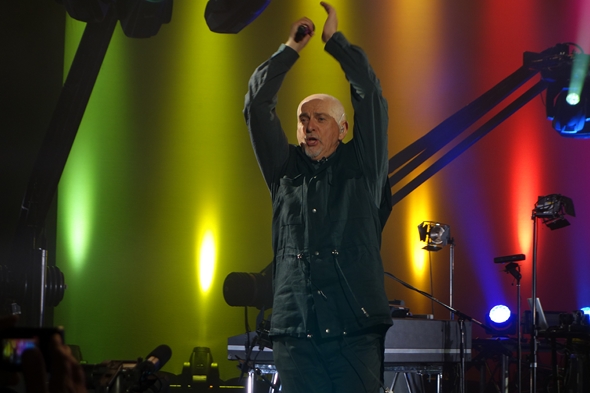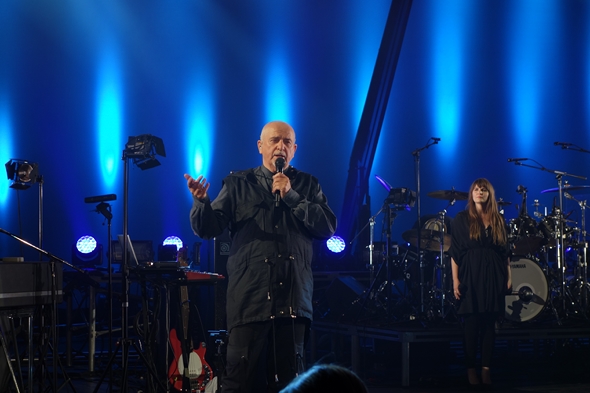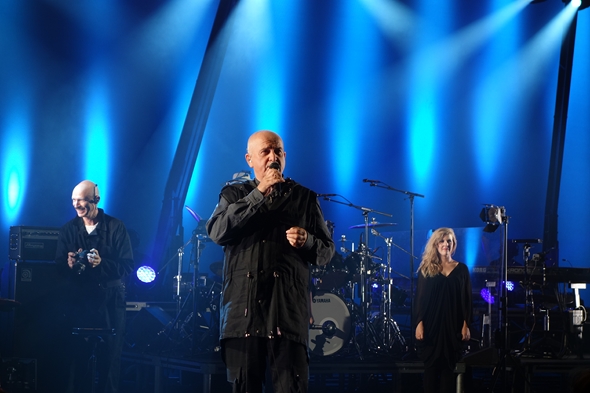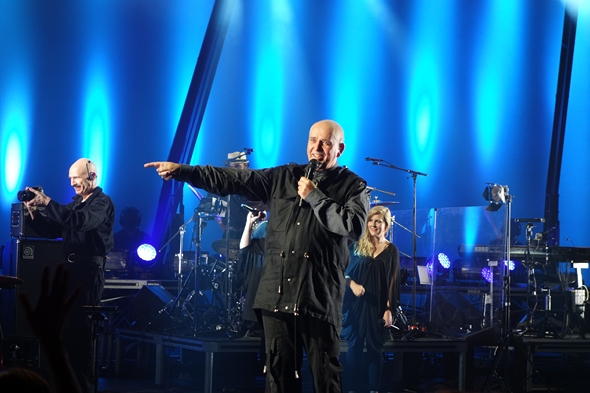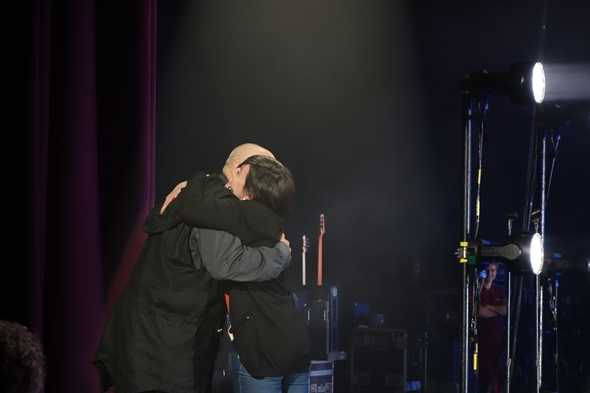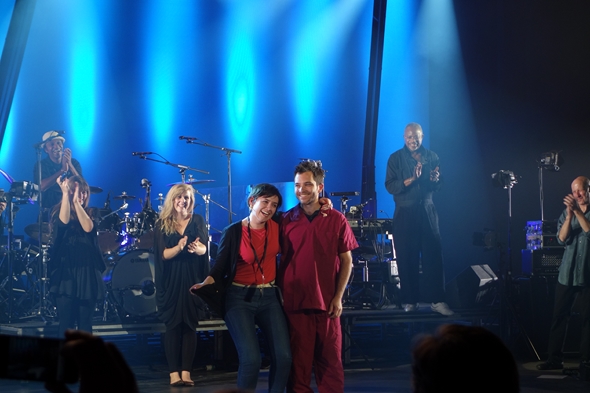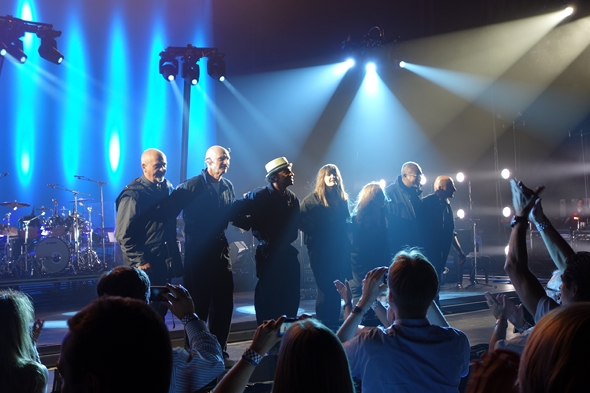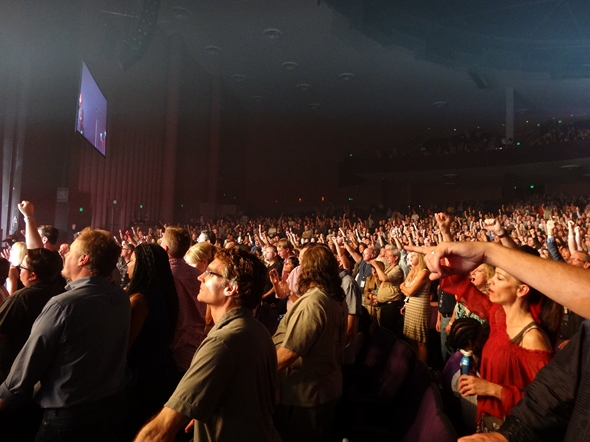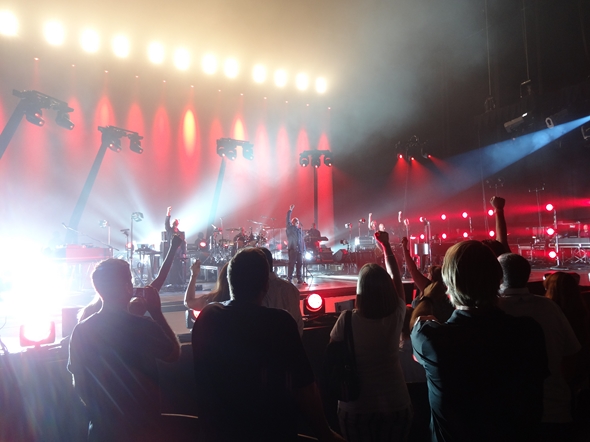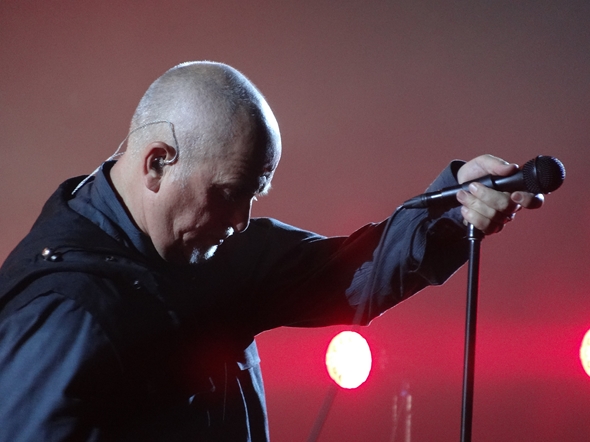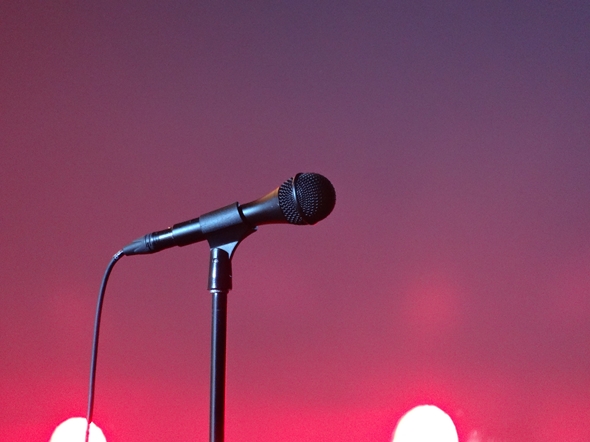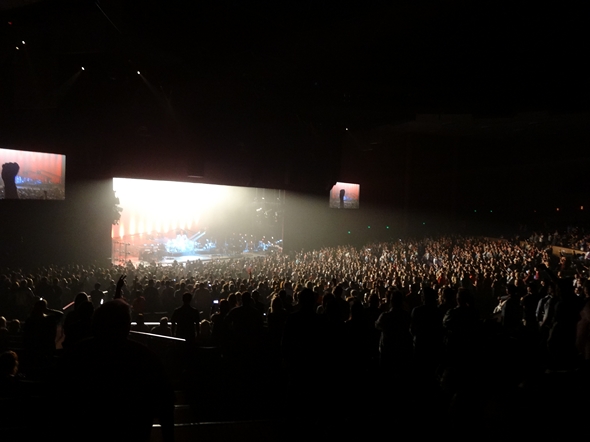 Jason DeBord