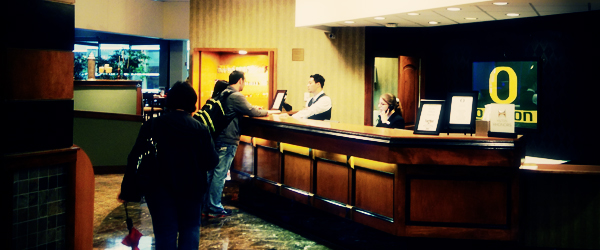 This is part of a continuing series of my impressions and experiences staying at various hotels and resorts while traveling to attend concerts worldwide. This review is for the Hilton Eugene & Conference Center Hotel.  A great stay for anyone attending an event at the Hult Center next door, with Hilton quality.
Property: Hilton Eugene & Conference Center
Location: Eugene, Oregon
Address: 66 East 6th Avenue, Eugene, Oregon 97401
Phone: (855) 271-3621
Website: www.hilton.com
Room Type/Class: Standard King
Date: October 28-29, 2012
TripAdvisor Page/Reviews: LINK
Booking Source: Direct
Overall Rating: 3.5/5 [Note: Score is totally subjective based on price, location, and comparison to "like" properties within same area and price range]

This stay was part of my recent trip to the Pacific Northwest for some concert reviews in Eugene, Oregon and Seattle, Washington.  This was my only stay in Eugene, for just one night.
Choosing this property for my stay was an easy choice, in that I generally prefer Hilton chain hotels, and it is adjacent to the venue hosting the concert that I was reviewing, right next to the Hult Center for the Performing Arts.  This made the hotel very, very convenient, as you literally just walk right next door and don't have to drive anywhere and then figure out parking, etc.
As such, I would give my highest recommendation if you are looking for a place to stay to attend an event at the Hult Center – this is certainly the best option.
Having said that, I was only there for one night, so did not have the time to fully evaluate the hotel and all that it had to offer.  There are eating and drinking options within the hotel that I did not have the time to check out.
One thing that I appreciate (which wasn't the case with the other two properties I stayed with on this trip) is that there is a parking garage, but you can take a ticket and park, and then check in, whereas with many other hotels you have to check in and parking is not always easy, and you are frequently blocked from parking until you check in, which isn't always convenient or optimal.
The front desk staff were very friendly and inviting, and made that process quick and easy.
The hotel itself is a bit aged, yet shows that it's been updated and upgraded from time to time.  The room was a fairly standard Hilton room, though the view was actually quite nice.  Overall, it was a very easy and comfortable stay, and I would recommend it.
I did not have time to do any sightseeing, so can't really speak to location, apart from being adjacent to the Hult Center.
Below are some photos taken during my stay: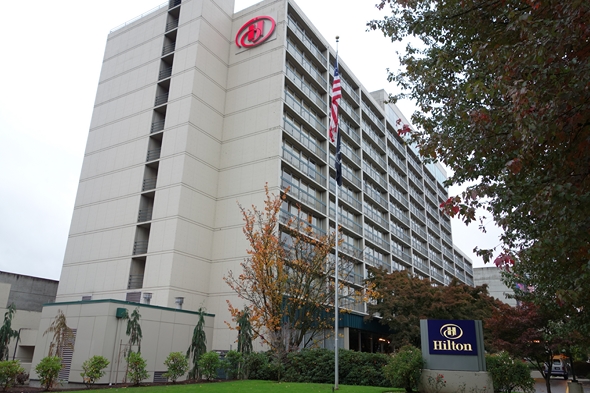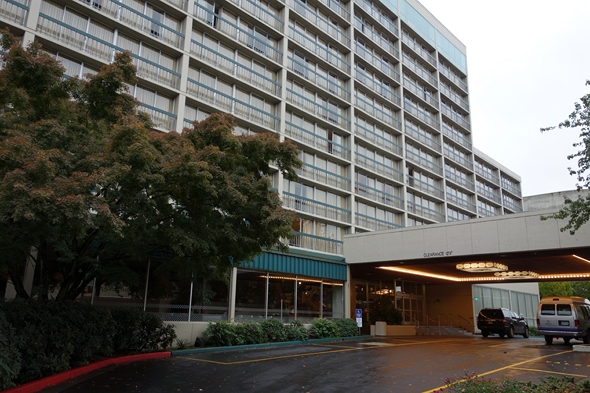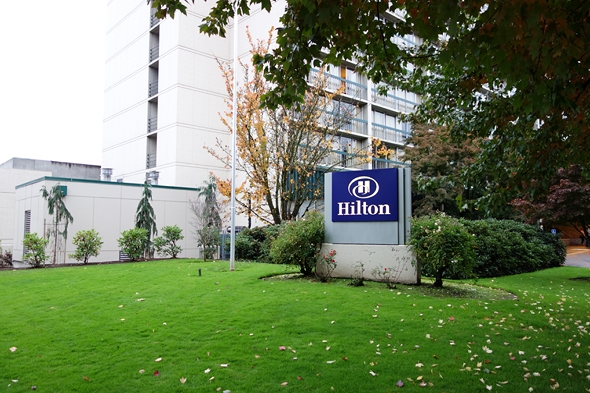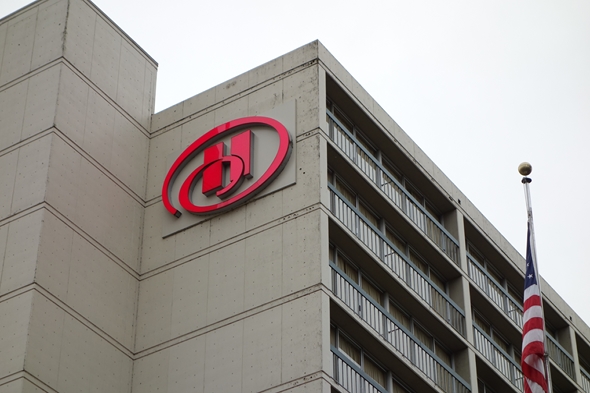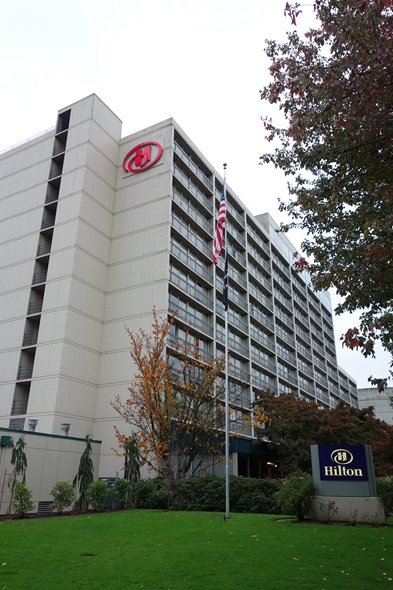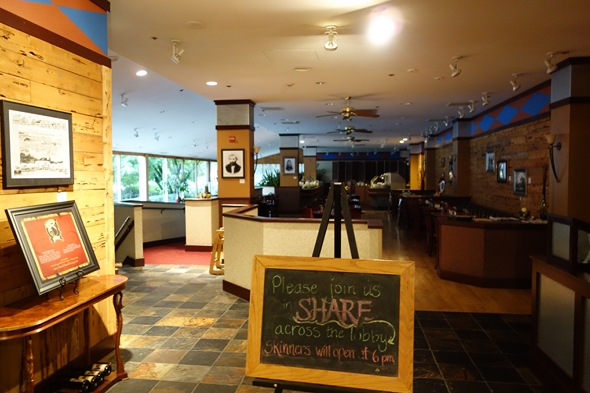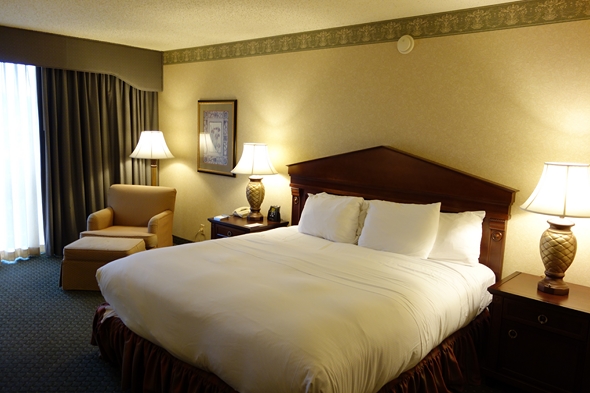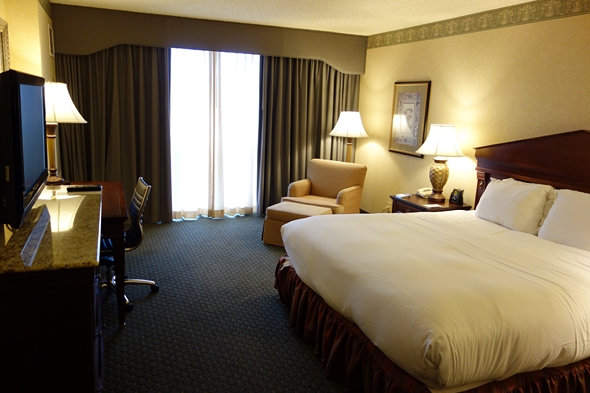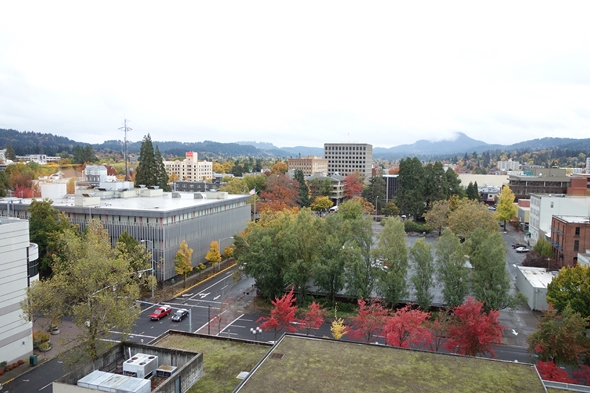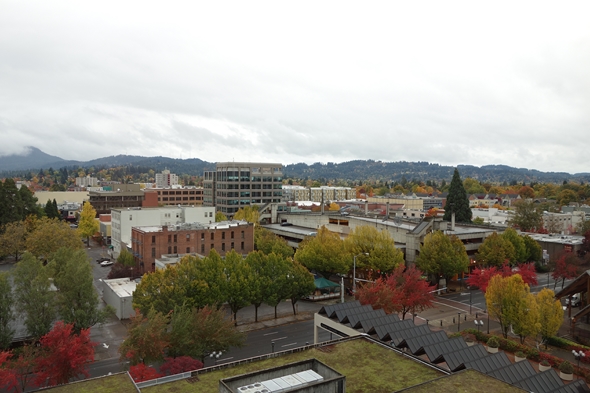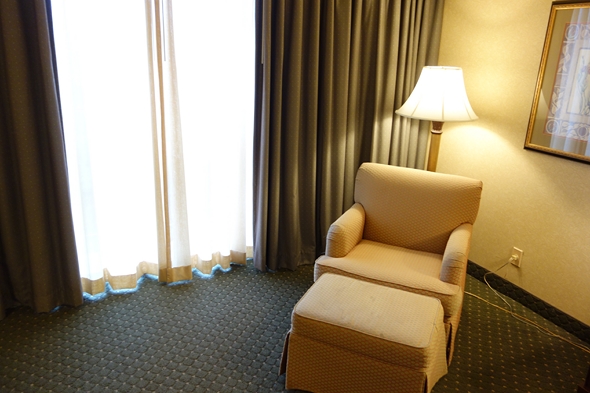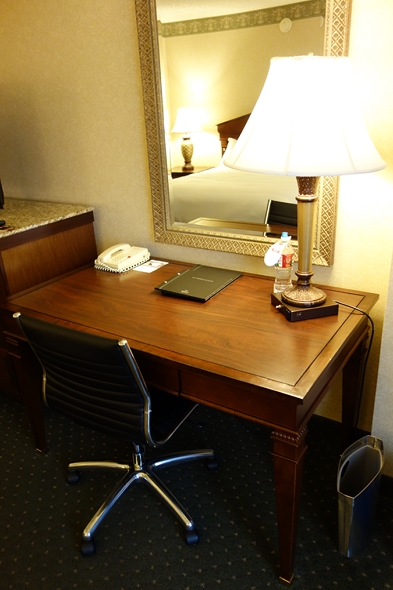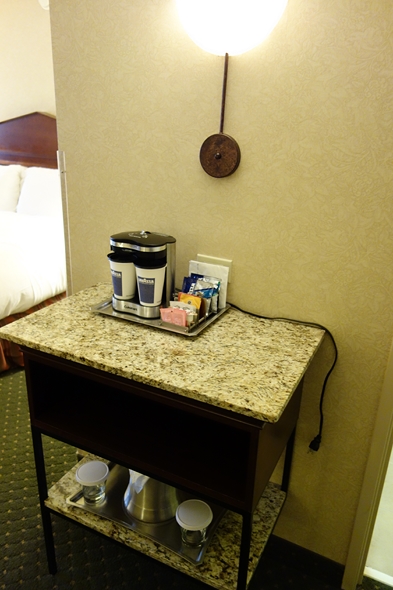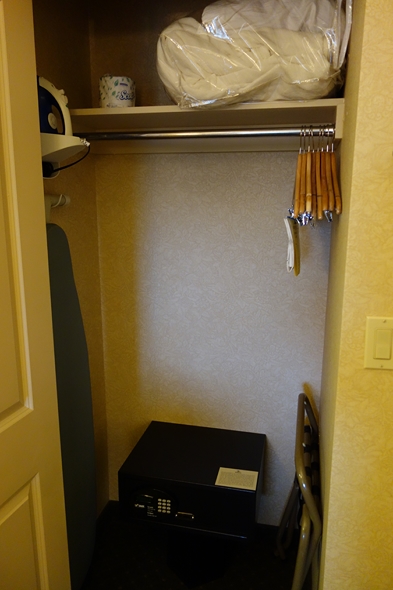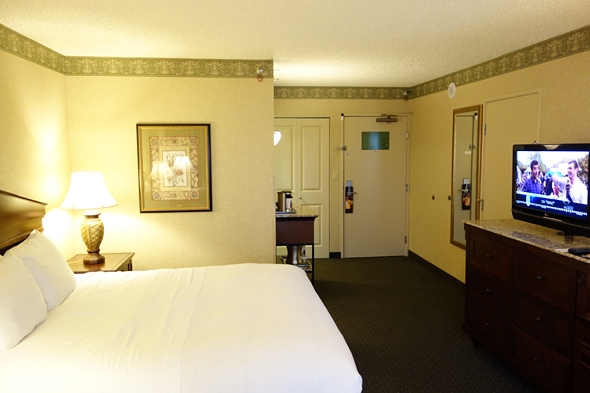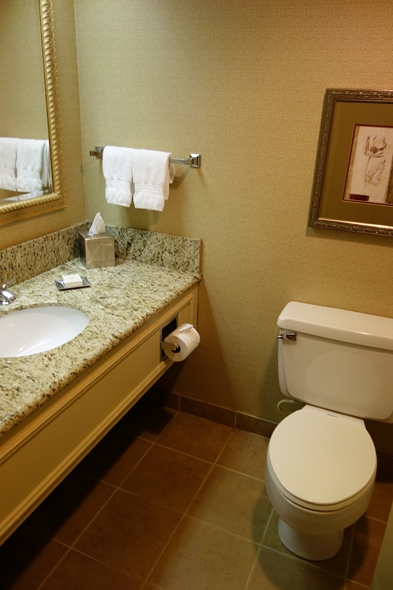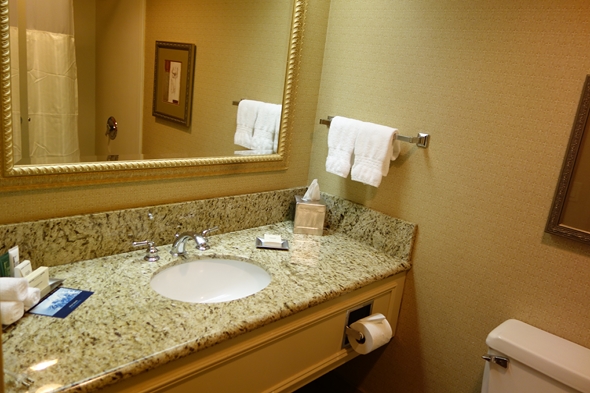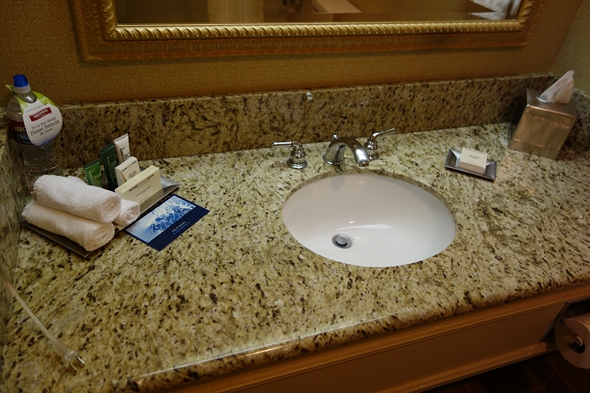 Jason DeBord