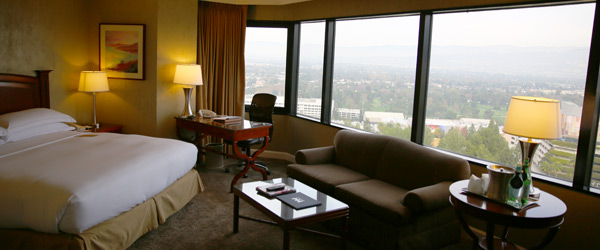 This is part of a continuing series of my impressions and experiences staying at various hotels and resorts while traveling to attend concerts worldwide. This review is for The Hilton Los Angeles / Universal City in Universal City, California. I would recommend this hotel based on my short one-night stay for an event at Gibson Amphitheatre, which is walking distance from the property.
Property: Hilton Los Angeles / Universal City
Location: Universal City, California
Address: 555 Universal Hollywood Dr, Los Angeles, CA 91608-1001
Phone: (855) 271-3621
Website: www.hilton.com
Room Type/Class: 1 King Bed
Date: December 4-5, 2012
TripAdvisor Page/Reviews: LINK
Booking Source: Direct
Overall Rating: 4/5 [Note: Score is totally subjective based on price, location, and comparison to "like" properties within same area and price range]

I choose my one-night stay with The Hilton Los Angeles / Universal City based on its proximity to an event I was flying in for at Gibson Amphitheatre, which was walking distance.
The hotel offers on-site parking in a parking garage (added cost), and check-in was fairly simple.
The property is a typical large scale Hilton, with many amenities on the ground floor, including a bar, restaurant, and shop.
The room was fairly standard, but large with awesome views of Universal Studios and CityWalk.
It is an older property and could use some updating, and without getting into details, the bathroom was not clean to my standards.
The room included a television with dresser, couch and coffee table, empty mini fridge, large closet with electronic safe, iron and ironing board, etc.
Wired Internet was not slow, but not as fast as I expected hardwired
I did have a chance to utilize room service late night after my event, and the food was surprisingly excellent – highly recommended.  I also did the continental breakfast the next morning, and it was impressive as well.
Given that my stay was limited to one night for a local event, I did not have much time to really explore the hotel or take advantage of any of its amenities.
This is an excellent location if you are spending time at Universal Studios, CityWalk, and/or Gibson Amphitheatre.  Just a 5-10 minute walk.
Below are some photos taken during my short stay: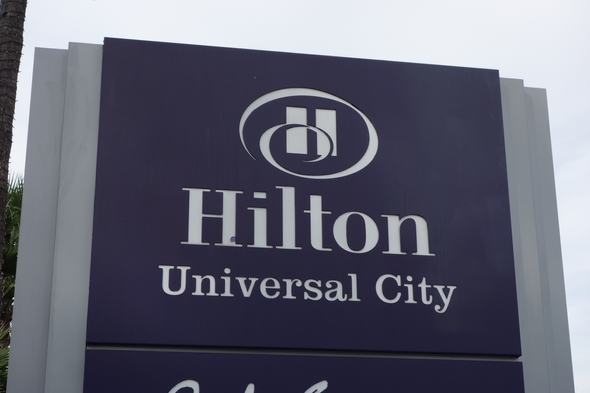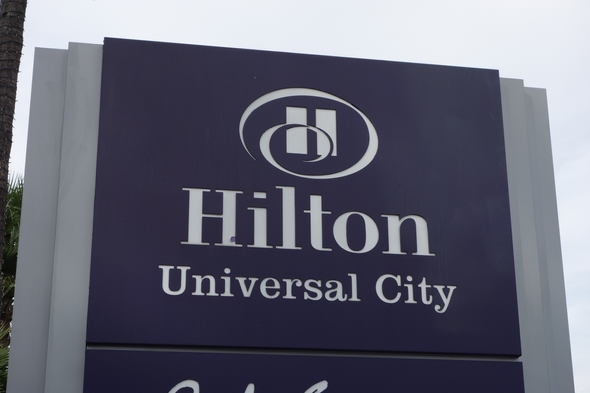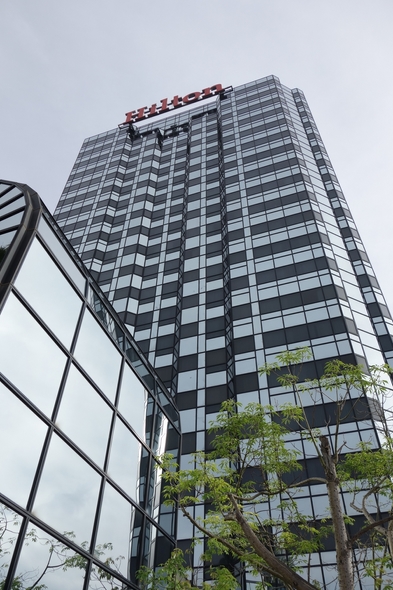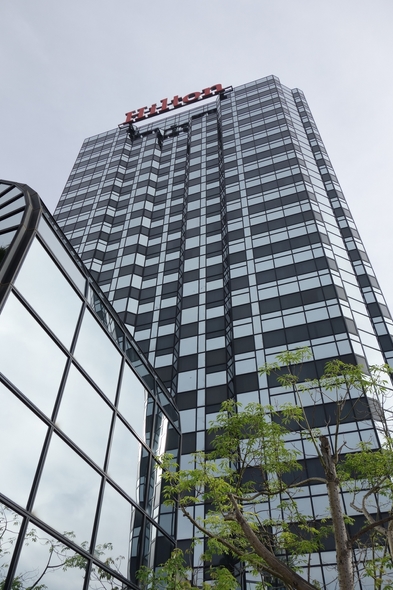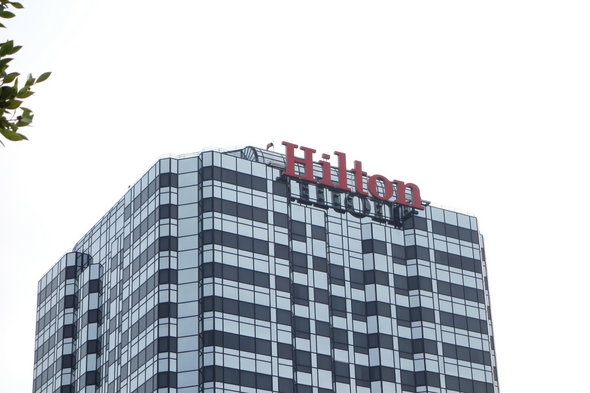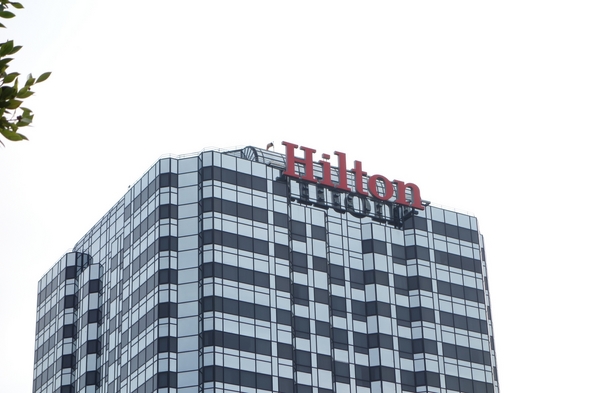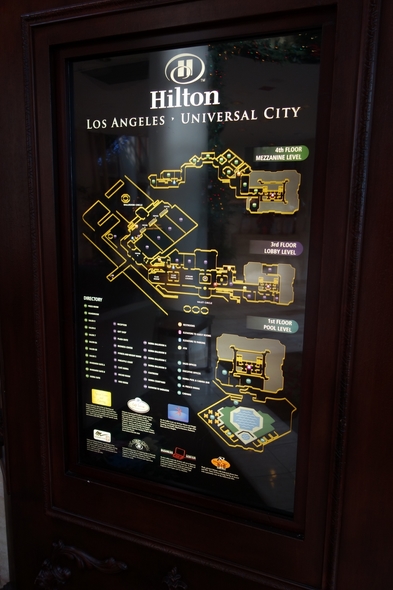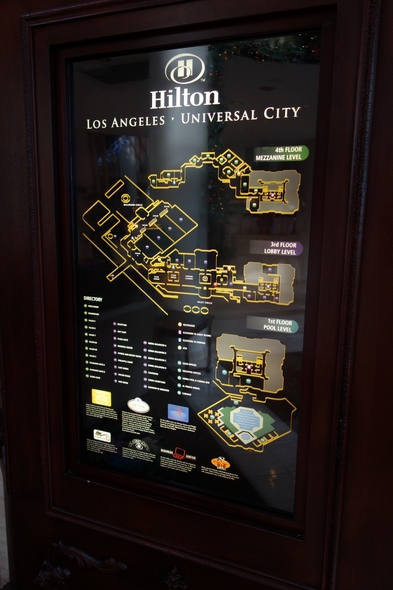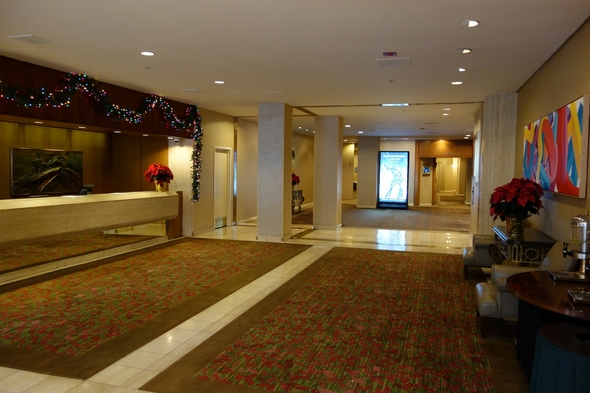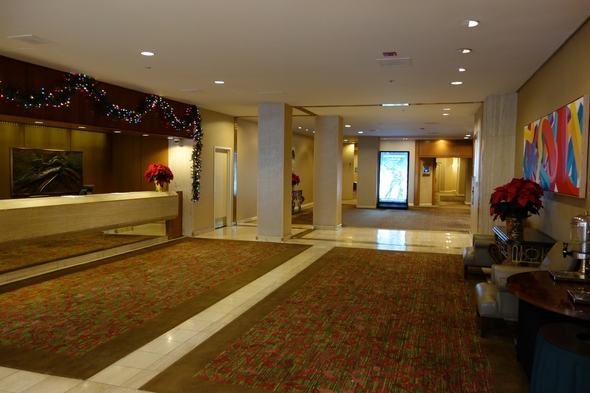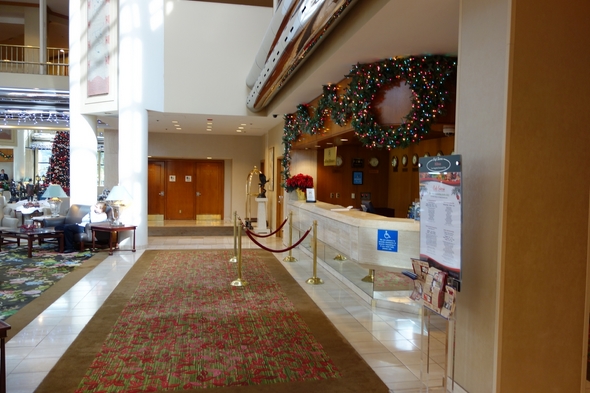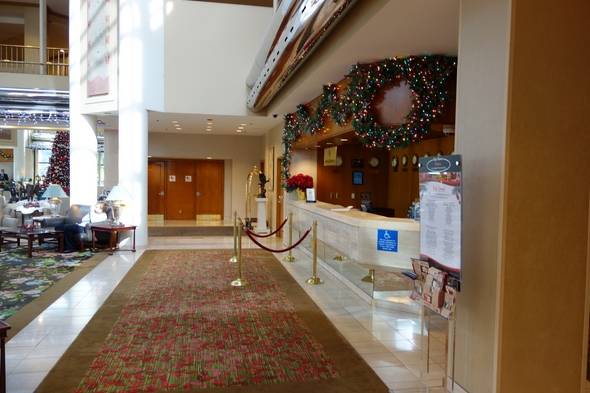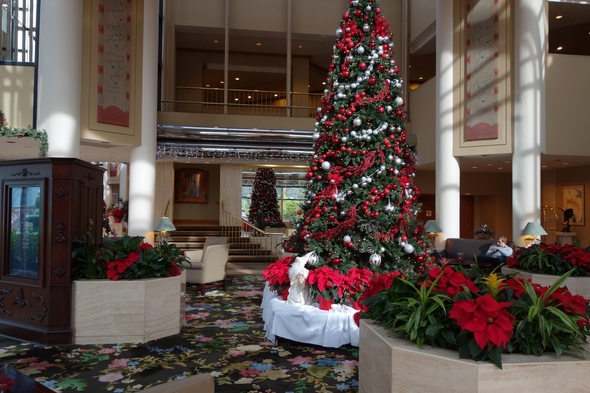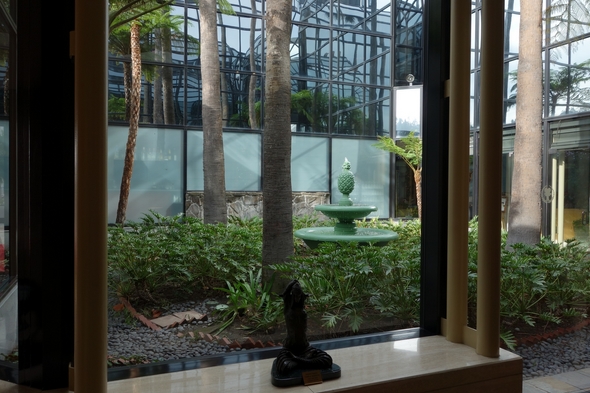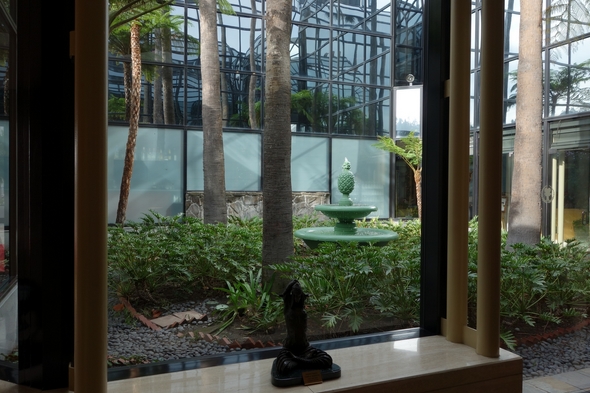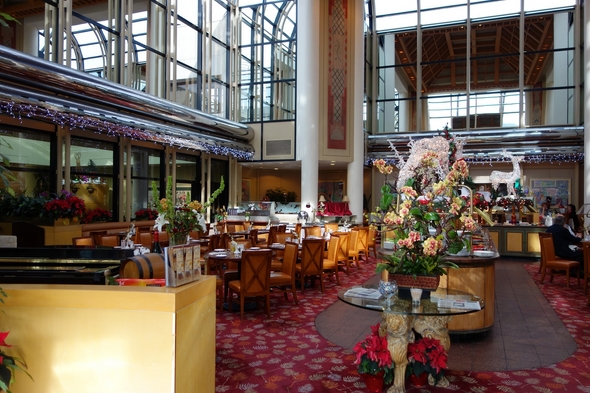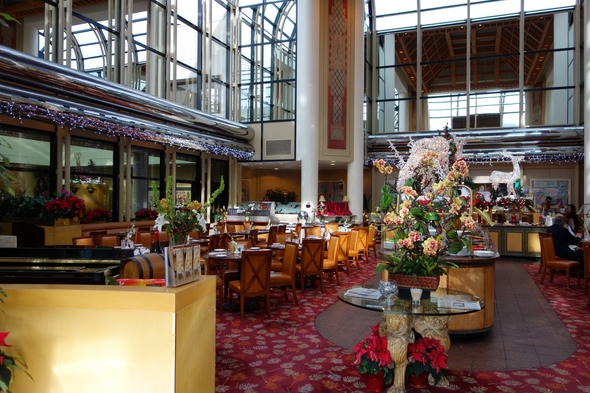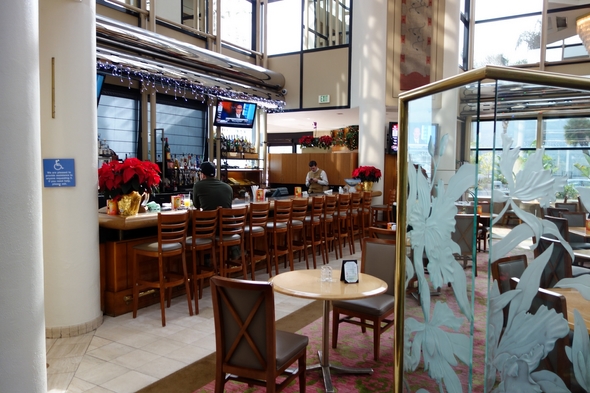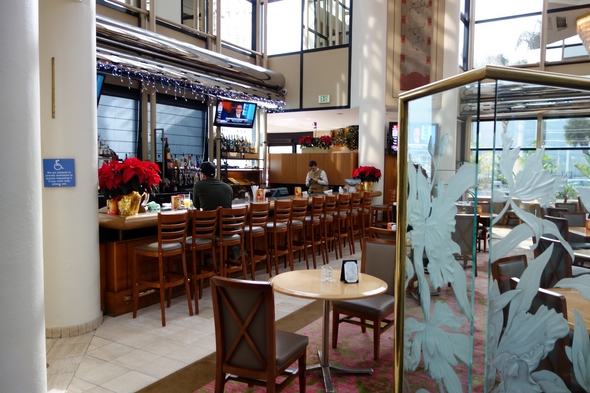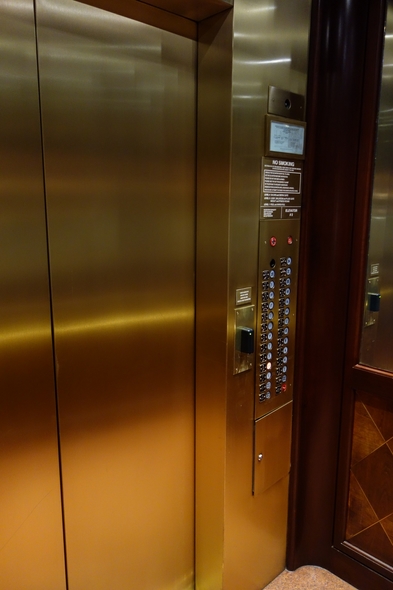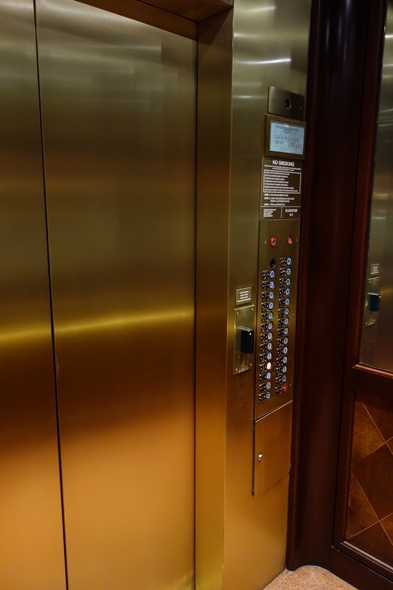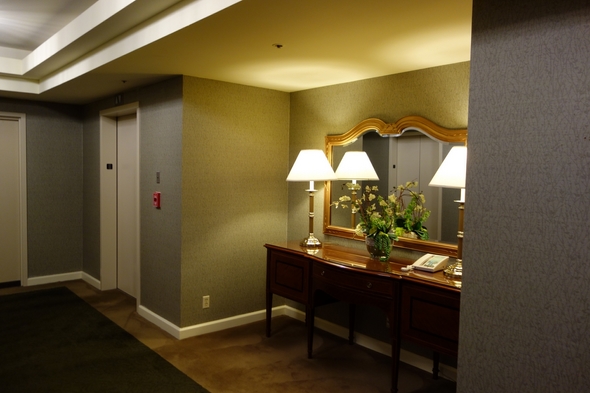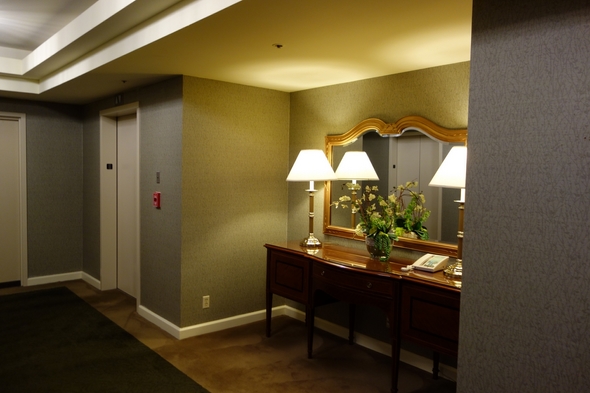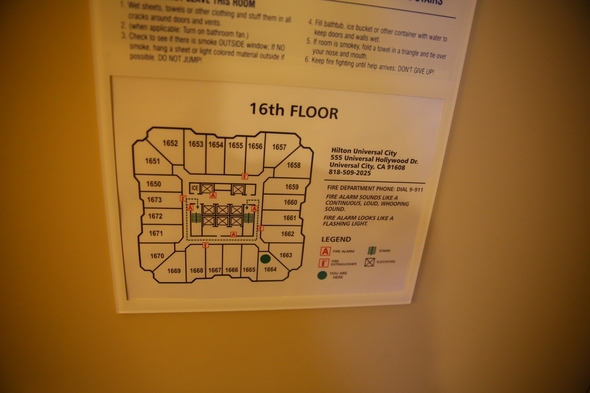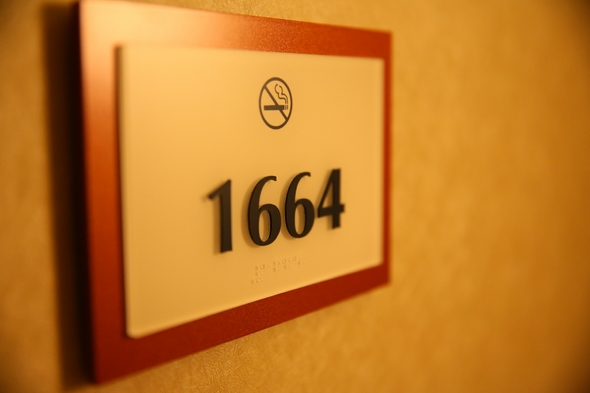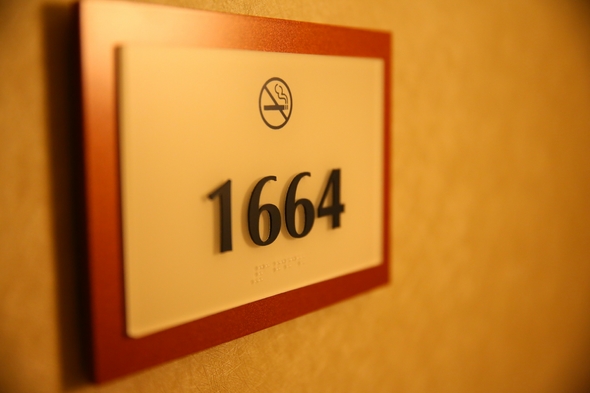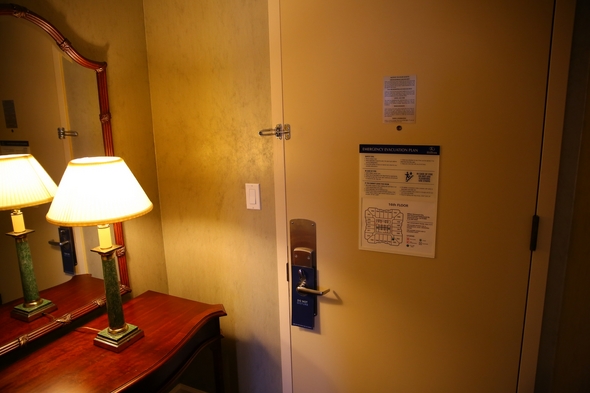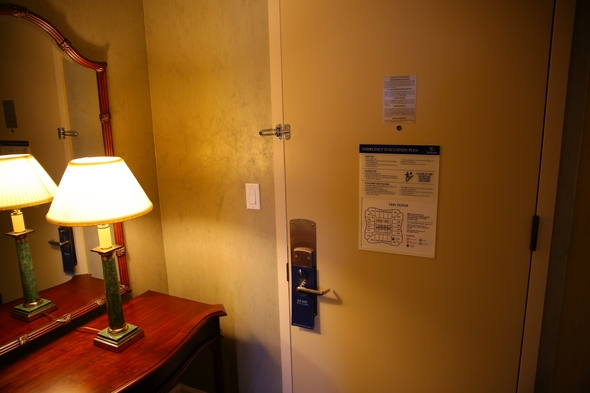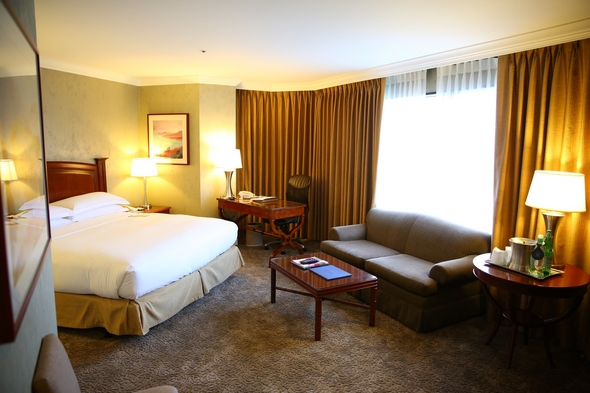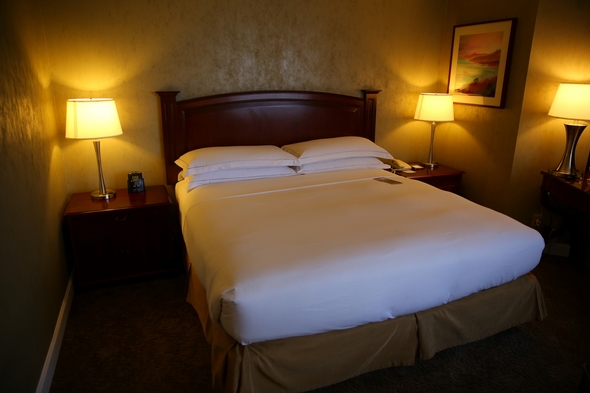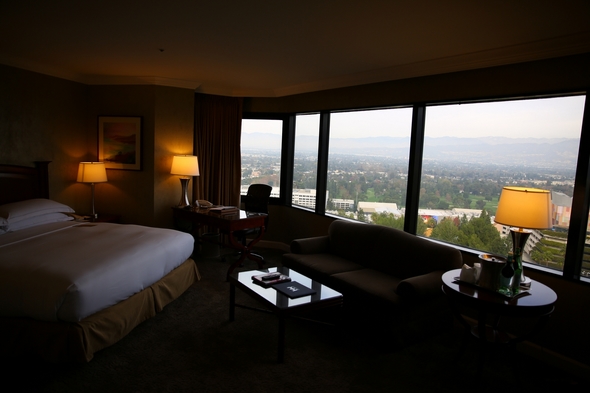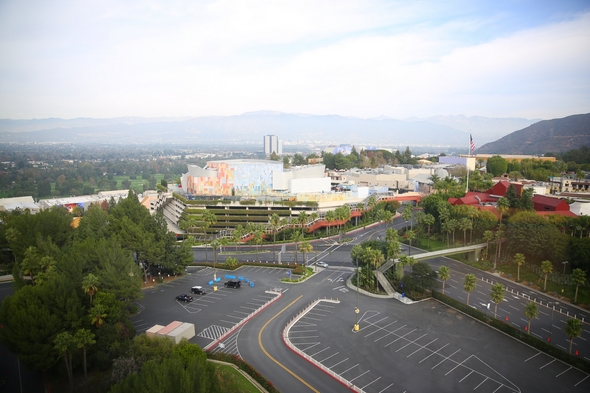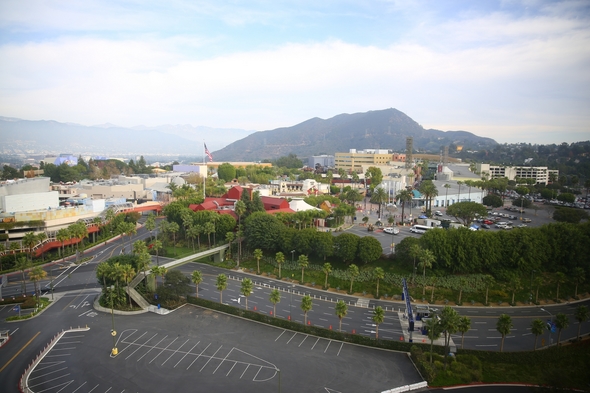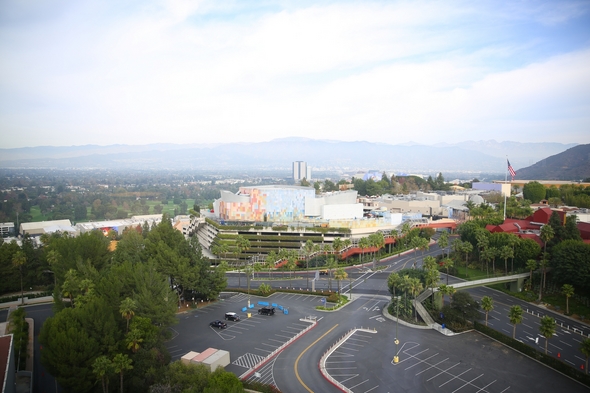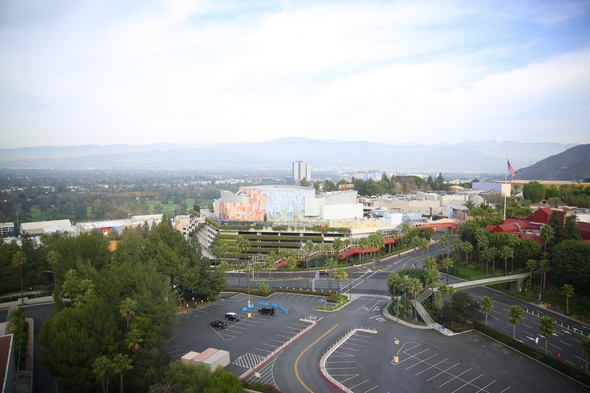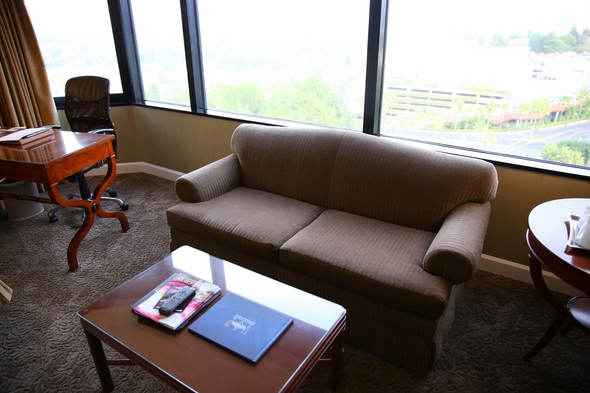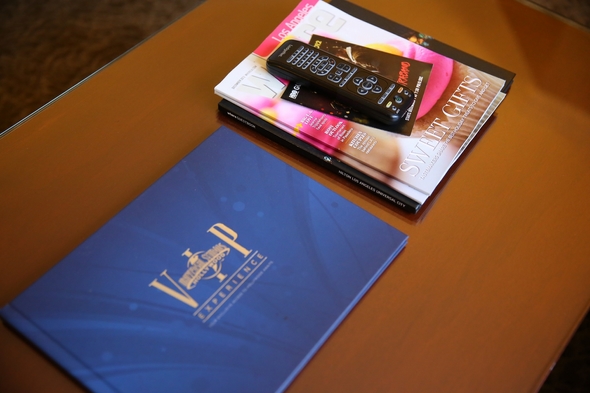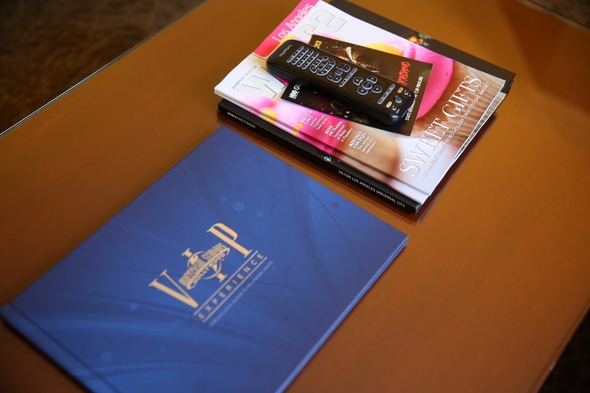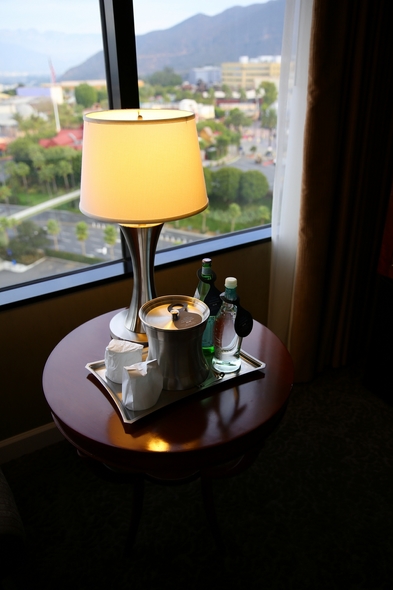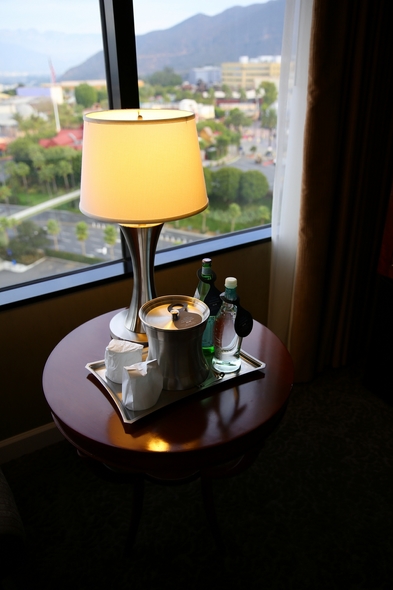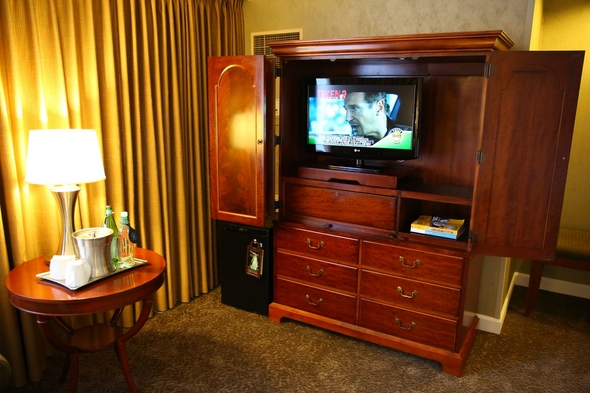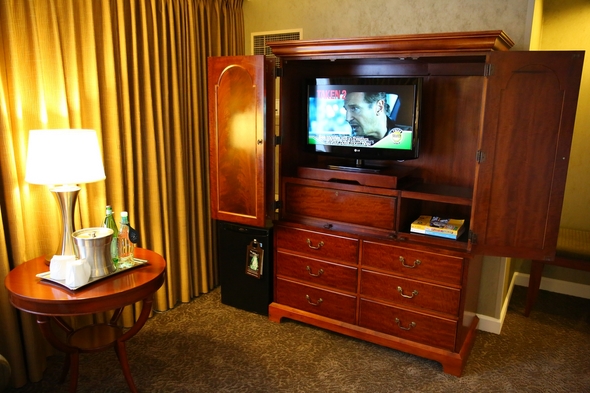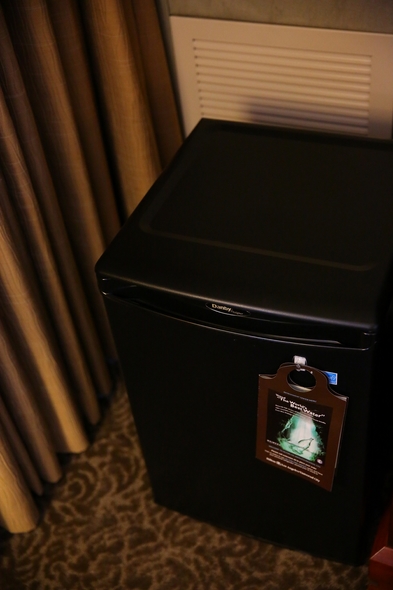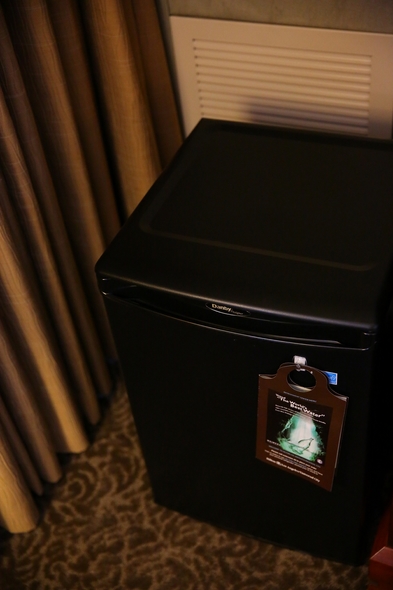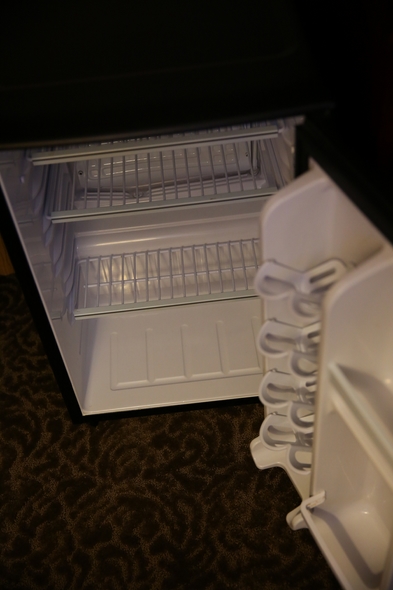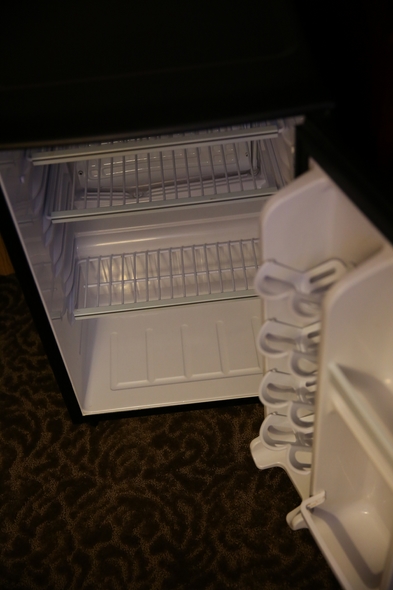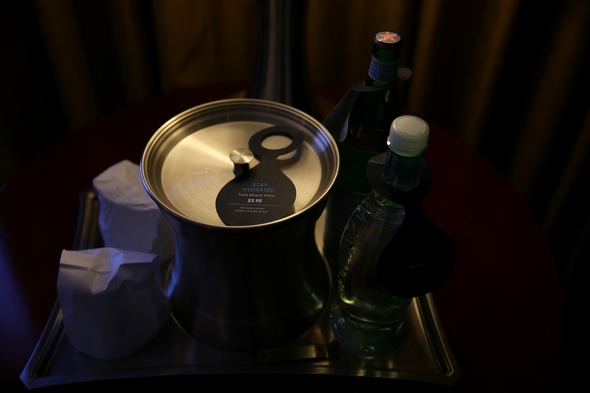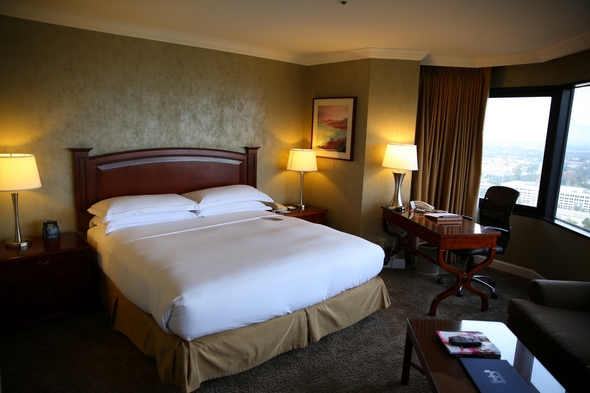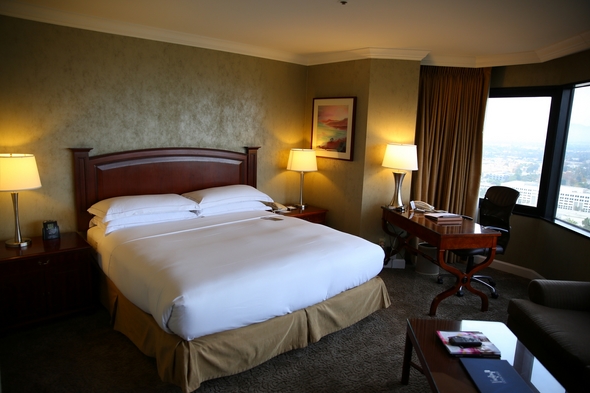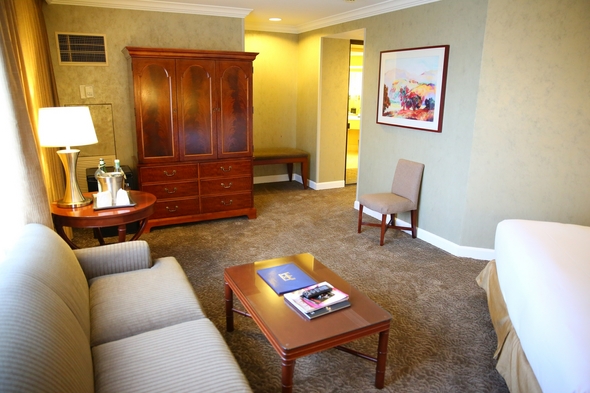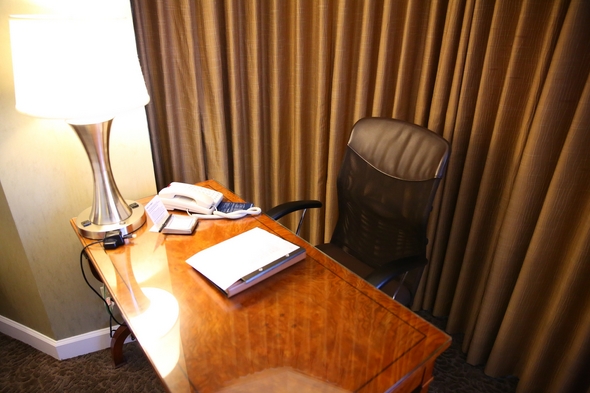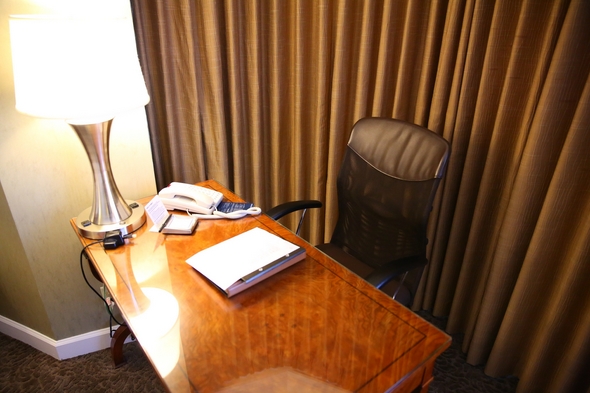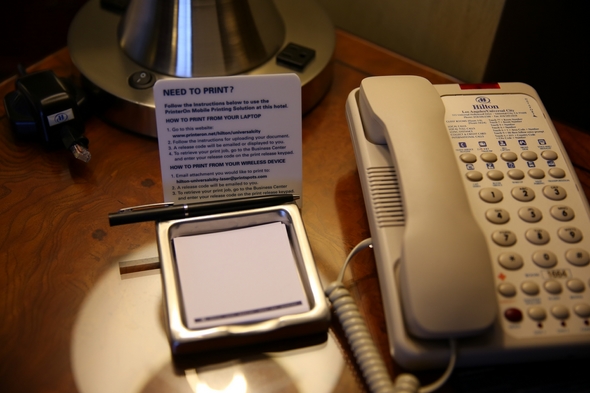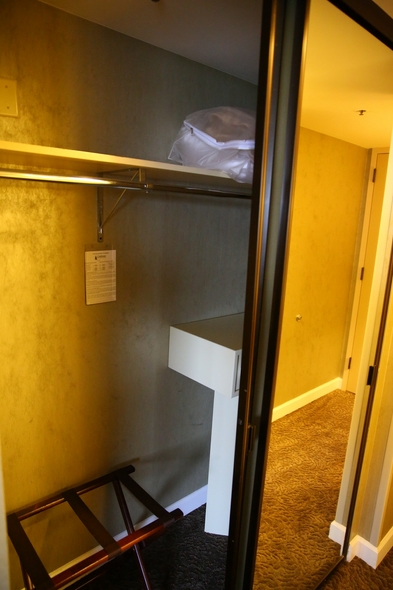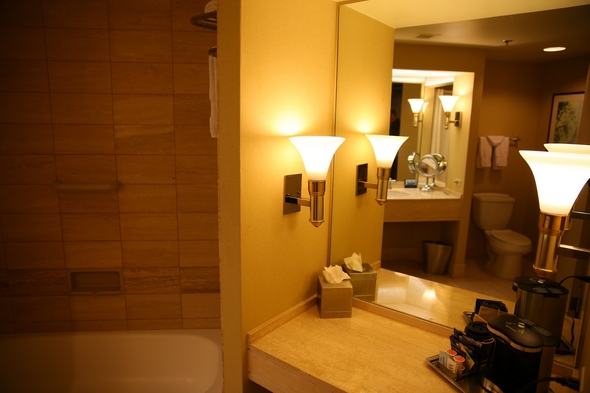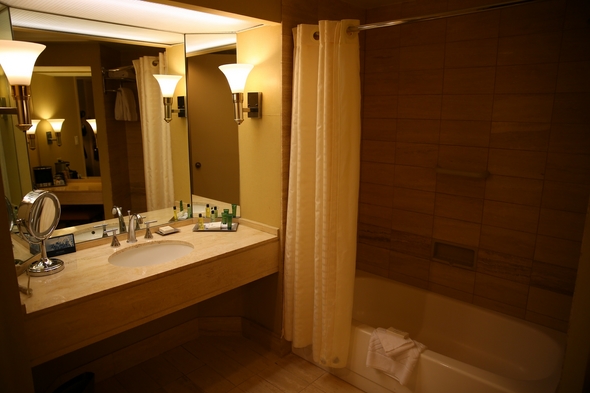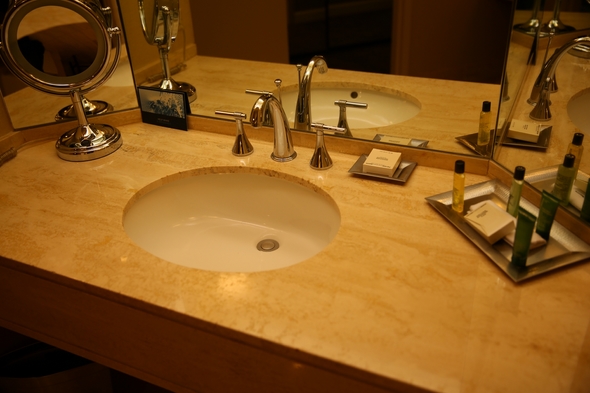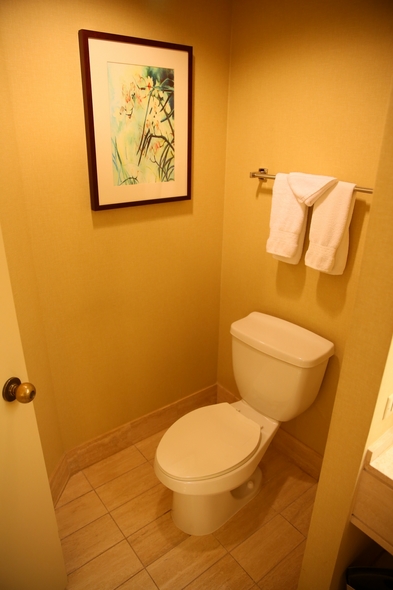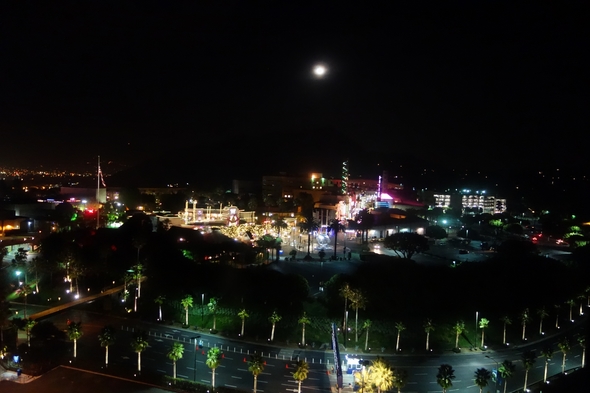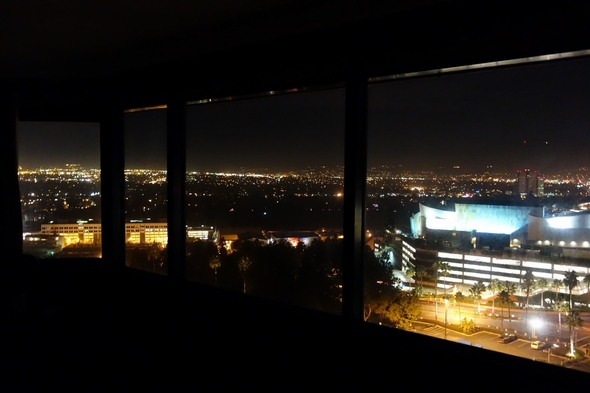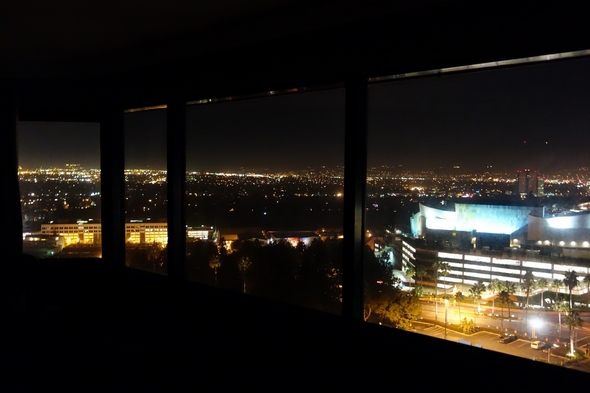 Jason DeBord