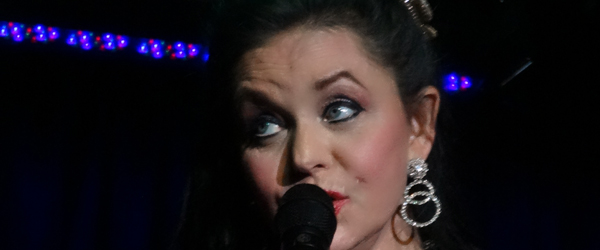 Last night Thunder Valley Resort & Casino played host to one of a short run of shows by music legend Crystal Gayle.  The award-winning singer, best known for her 1977 hit, "Don't It Make My Brown Eyes Blue"., put on an amazing show of her own songs as well as tributes to the works of others, with her own signature style.  It was incredible to have an opportunity to enjoy the show put on by her along with her sister Peggy Sue and the five-piece band led by Jay Patten.

Who: Crystal Gayle
Venue: Thunder Valley Resort & Casino
Where: Lincoln, California
When: February 22, 2013
Seating: Section 2, Row A, Seat 12 (front row, center section, center seat)
Members
Peggy Sue Wright (backing vocals)
Jay Patten (band leader, saxophone, guitar, vocals)
Duane Norman (drums)
John Kearns (guitar, vocals)
Rob Price (bass guitar, vocals)
Steve Willetts (piano, vocals)
Crystal Gayle has had a remarkable career, with twenty #1 hit songs in the 70s and 80s in country music.  She was a pioneer in forging real crossover appeal with music that was both pop and country (which has become a huge trend in music today, decades later).
Born Brenda Gail Webb, her career has been made under her stage name.  Crystal Gayle is the much younger sister of Loretta Lynn, who wrote Crystal's debut single, and from the concert last night, the strong family bond among her and her sisters remains today, as her other sister Peggy Sue joined her on stage and even took center stage for a bit.
Crystal Gayle has had a substantive and continuous career in music for over 40 years, and during the show last night mentioned upcoming work.  To date, she has published 22 studio album and 11 compilation albums.
She has also been recognized with a number of music industry awards, including favorite and top female artists from the Academy of Country Music Awards (four times), the American Music Awards (four times), and even won a Grammy Award for her "Don't It Make My Brown Eyes Blue".
At Thunder Valley last night, the evening opened with her five-piece band jamming on their own, lead by the versatile Jay Patten, who had quite a number of instruments on stage to work with throughout the night.
Eventually Crystal Gayle herself took to the stage, with her trademark near floor length hair and stunning eyes lighting up the room.
Her sister Peggy Sue began the night providing backing vocals from off to the side of the stage, but the set took on a completely different tone once she was introduced by her sister and brought up front.  They shared a lot of family history and anecdotes, with some jokes sprinkled in, and at times they had the audience laughing quite a bit.
Each player on stage was given time to shine throughout the night, and it was an impressive collection of real musicians who know their craft and how to put on a great show.
Crystal Gayle had at one point mentioned that they don't write songs like they used to, and I'm inclined to agree.  With both the music and the delivery of it on stage, they are keeping a special brand and era of music alive, and unfortunately there aren't many artists today stepping up to carry that torch.  It was quite a nostalgic experience for me personally, as I grew up listening to her music and it was awesome to finally have a chance to experience her and her art live on stage.
I'd really recommend coming out to one of her shows if you have an opportunity – a real legend who can still very much deliver with amazing vocals and charm.
Below is a video of Crystal Gayle's performance of her hit song, "Don't It Make My Brown Eyes Blue":
Below are some photos of Crystal Gayle and her band performing on stage (click on any image for higher resolution):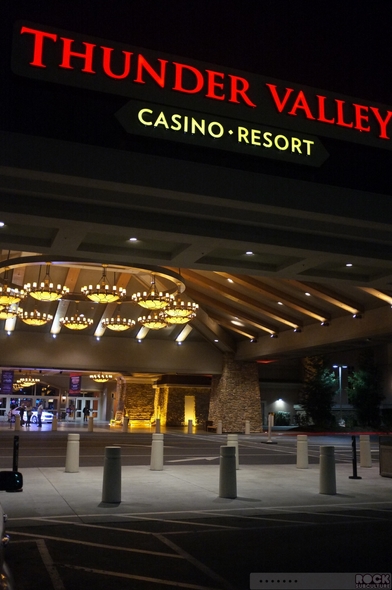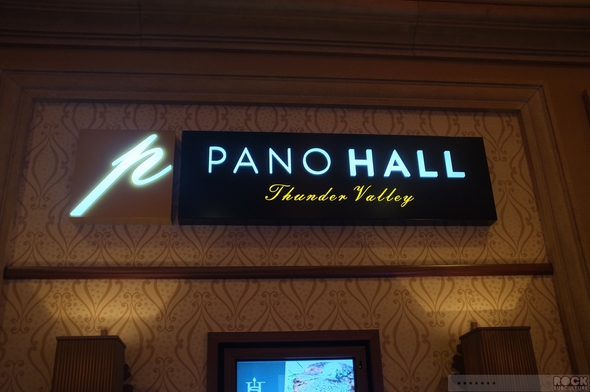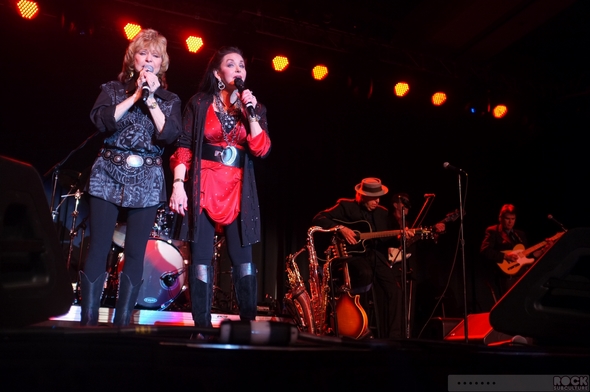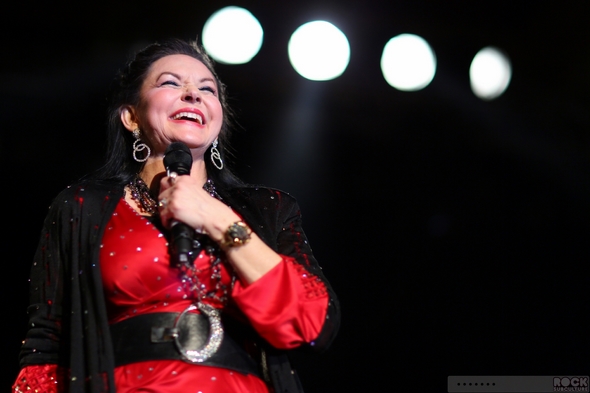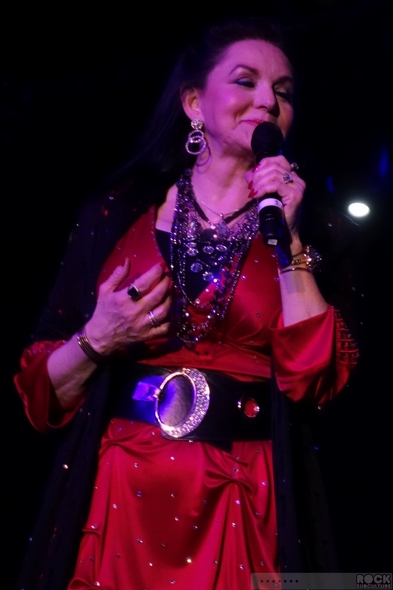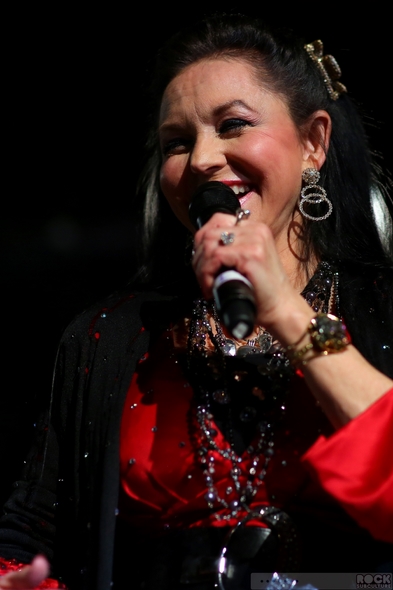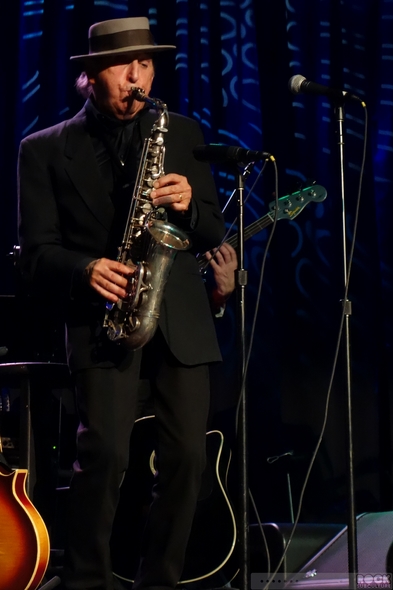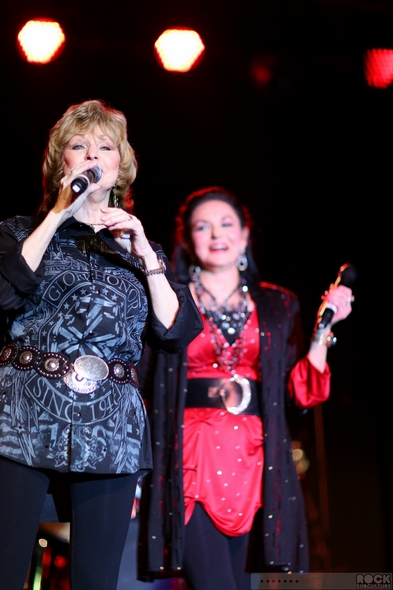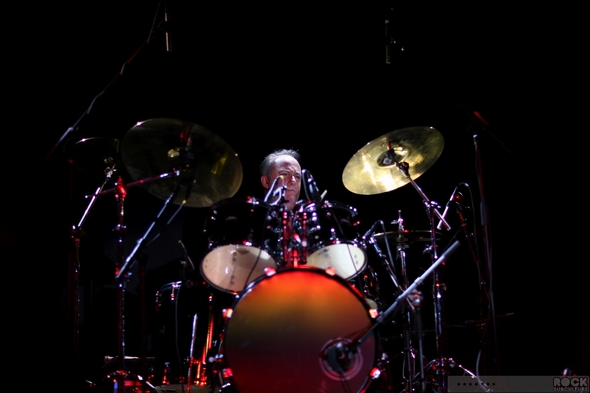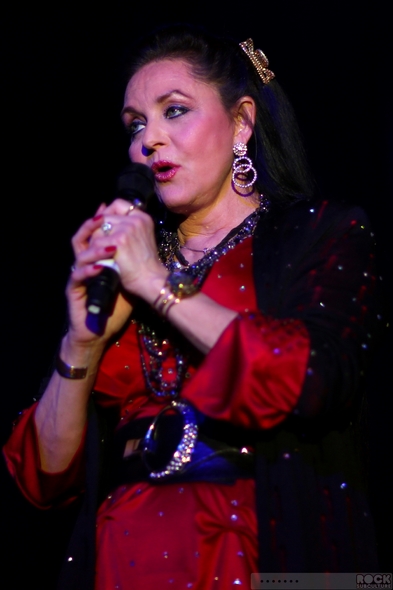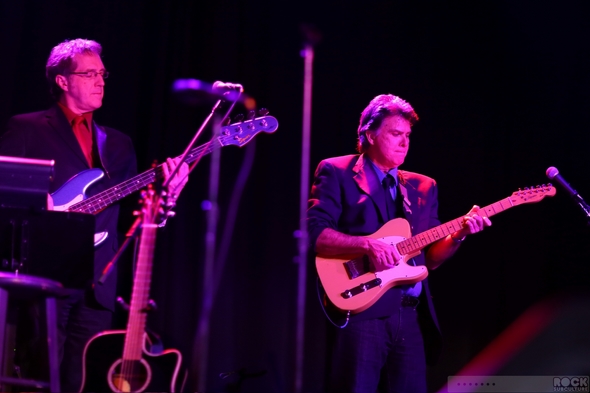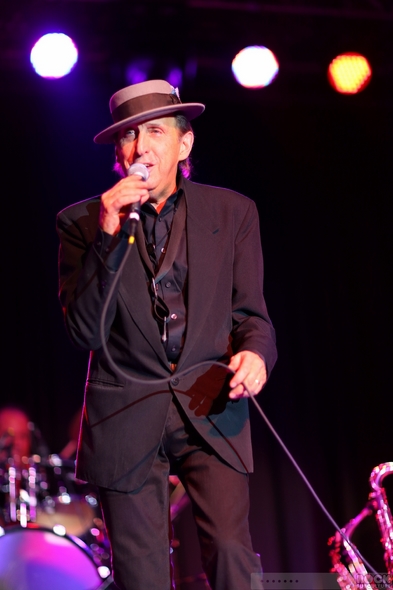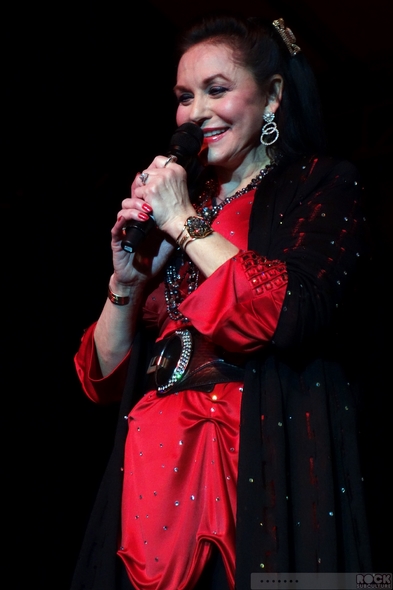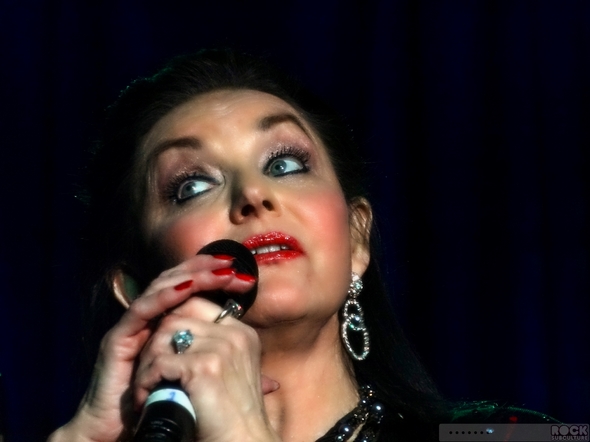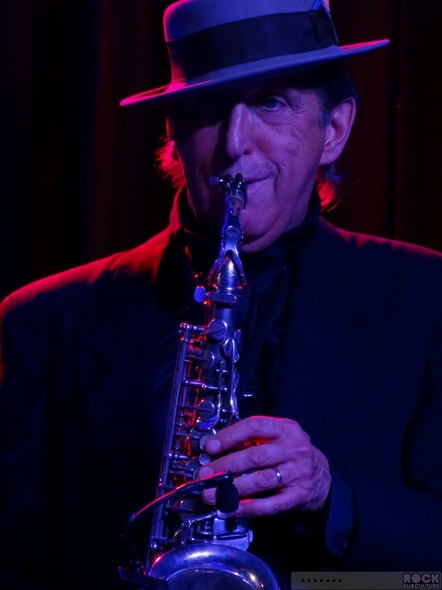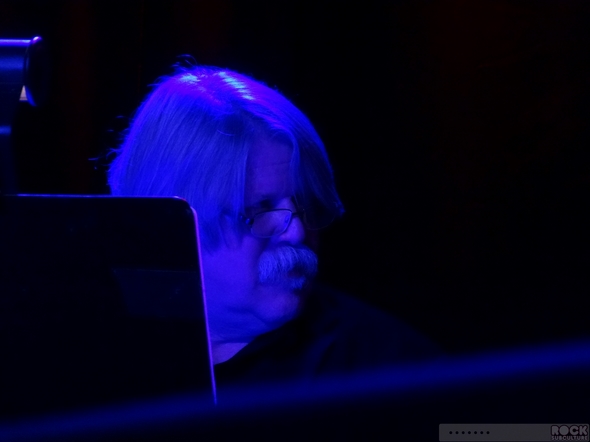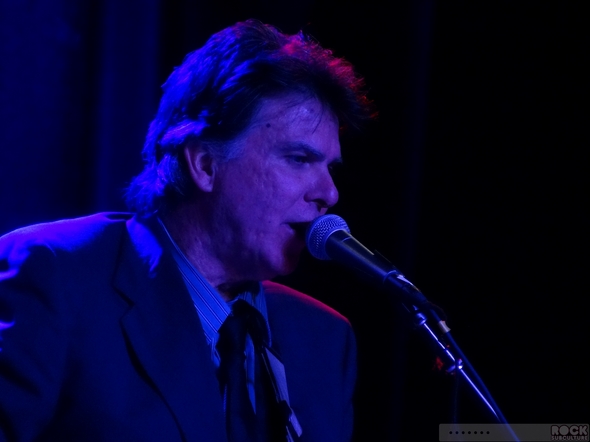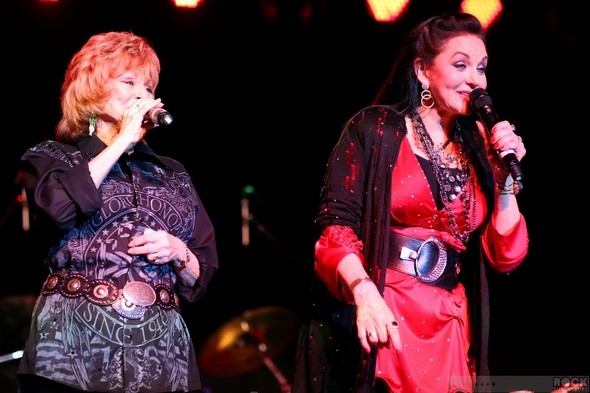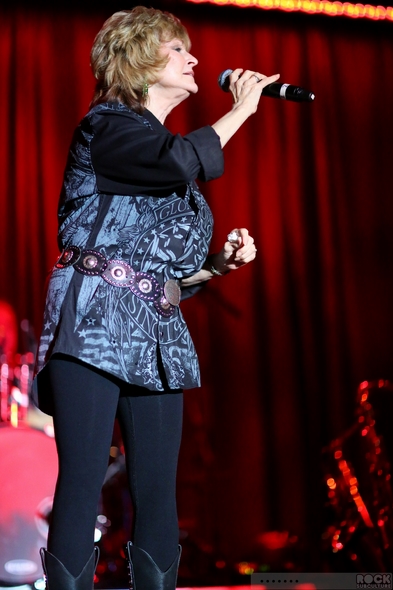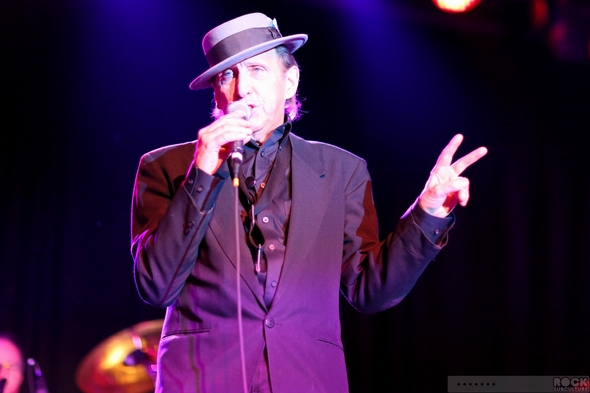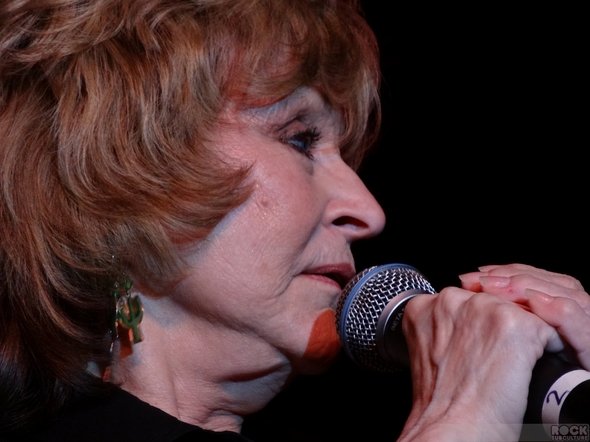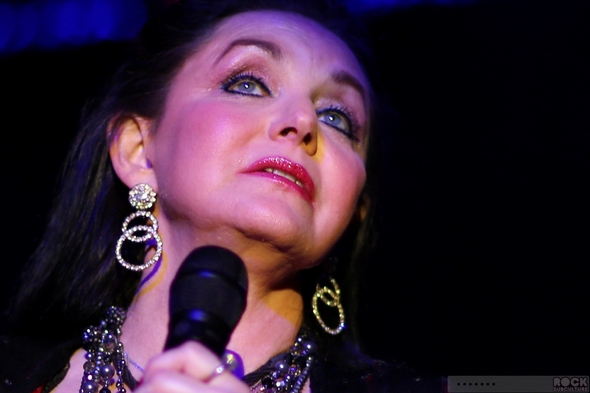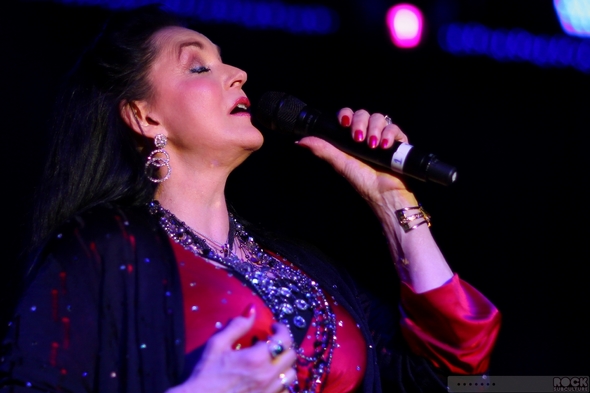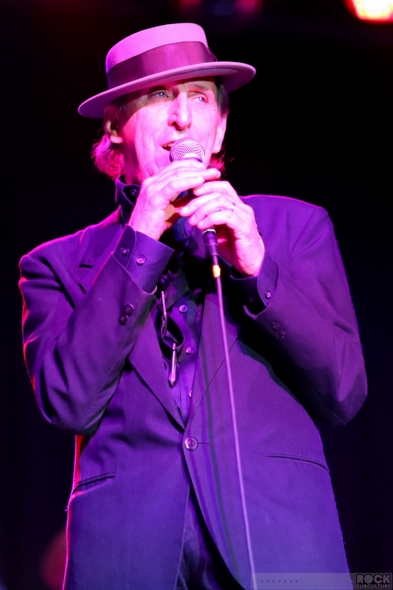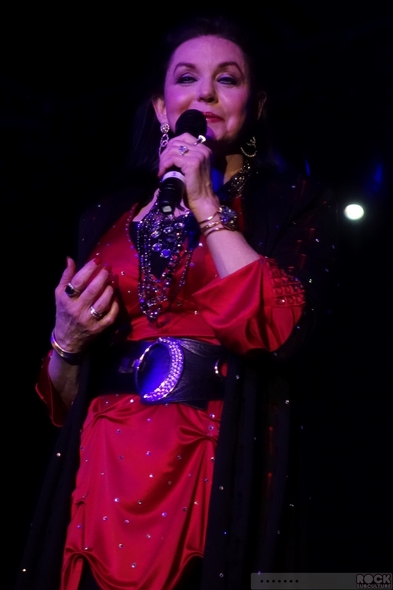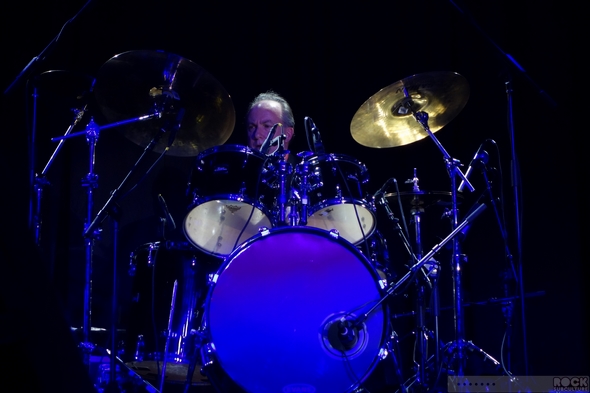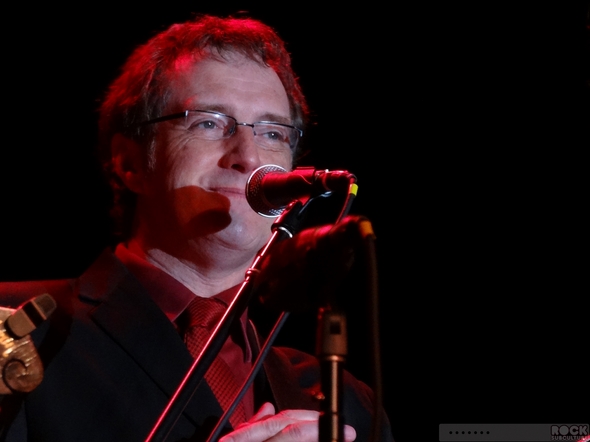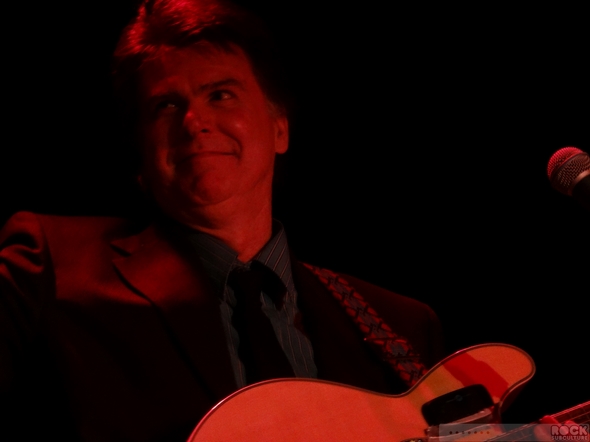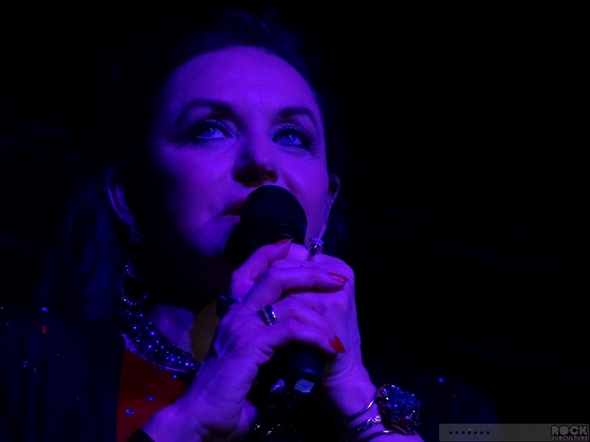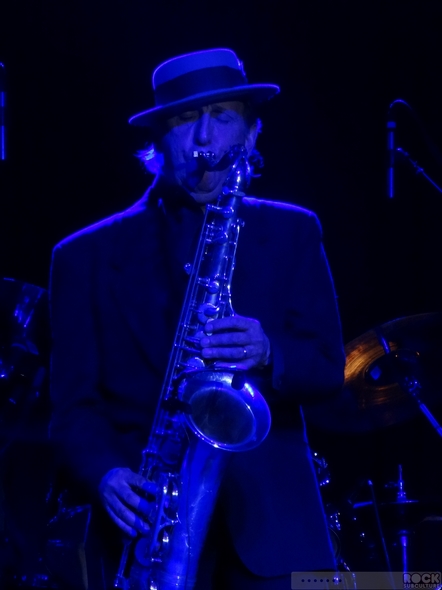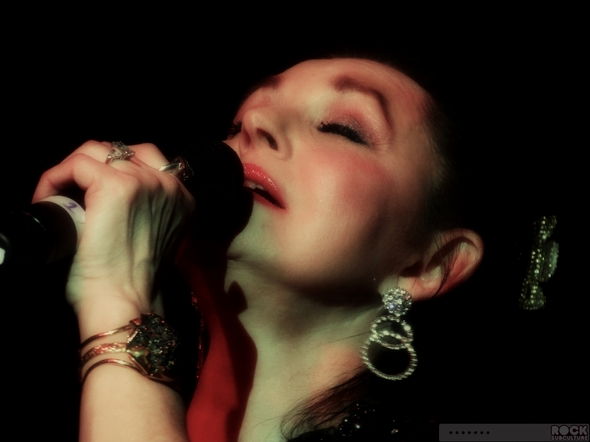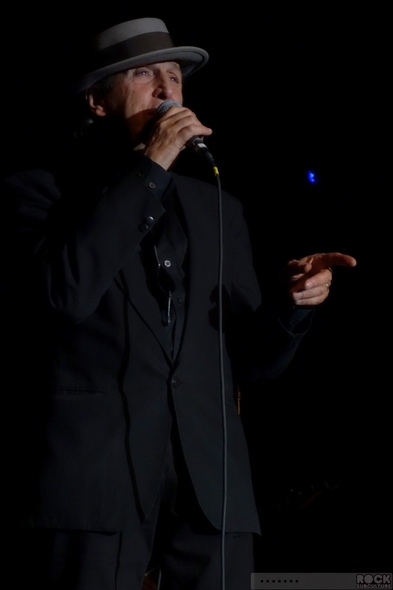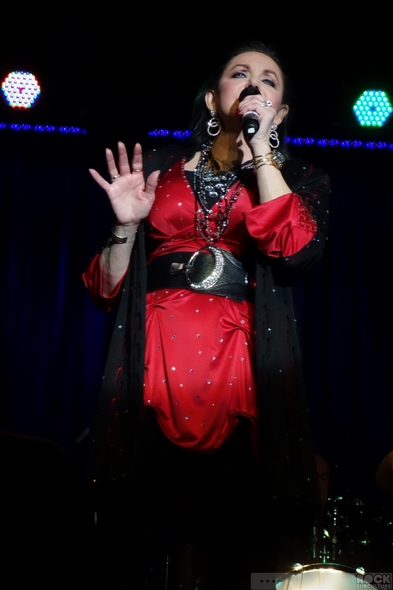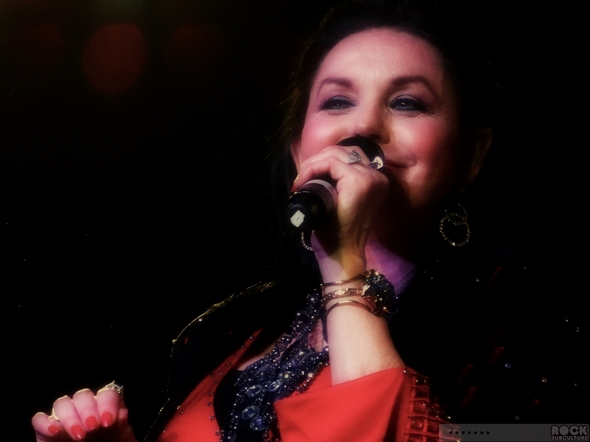 Jason DeBord