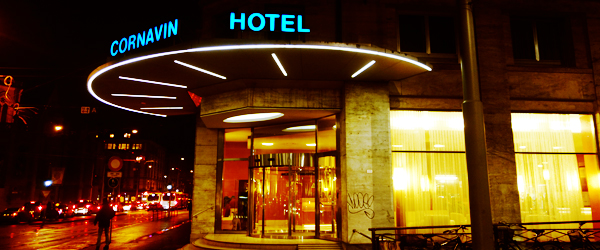 This is part of a continuing series of my impressions and experiences staying at various hotels and resorts while traveling to attend concerts worldwide. This review is for the Cornavin Hotel Geneva.
Property: Cornavin Hotel Geneva
Location: Geneva, Switzerland
Address: 23 Blvd James Fazy | Gare de Cornavin, Geneva 1201, Switzerland (James-Fazy)
Phone: 011 41 22 716 12 12
Website: www.fassbindhotels.com
Room Type/Class: Standard Non-Smoking
Date: March 17-18, 2013
TripAdvisor Page/Reviews: LINK
Booking Source: Direct at Front Desk
Overall Rating: 4/5 [Note: Score is totally subjective based on price, location, and comparison to "like" properties within same area and price range]

I choose this property due to it's proximity to the train station, as I was staying just one night and needed to take the train the following morning to the Geneva Airport stop about five minutes away.
This hotel is just outside of the train station, right across the street, so it is very convenient.
I did not make a reservation prior to my visit, so walked in an approached the front desk and they were able to accommodate me, as well as extend a reduced rate as I was a journalist who just covered a festival the week and a half prior.
The hotel includes a nice lobby area with lots of seating and is nice, clean, and contemporary, as is the rest of the hotel.
I was provided with a room on the second floor, right off the elevator (though I had no elevator noise or any noise penetrating the room).
The room is on the small side, but that is typical of Europe – it was really a great size for one person.
Everything was nice and clean.  The bathroom included a shower over tub.
There was a small TV, a small (partially stocked for a fee) refrigerator, a small electronic safe, and a closet.  There was also a bench and a chair by the door, as well as a small desk and chair by the window.
Wi-Fi was included and connection was quick and speed was pretty good.
The bed was small and featured one of those not really a mattress mattresses, but was comfortable enough for one night at least.
They collected full payment upon check-in, so checking out was quick and easy.  Breakfast was included, but I did not have the time to check that out in the morning.
They also included a voucher to take the train one-way from the Geneva train stop to the Geneva Airport train stop (though my ticket was never checked on the short 5-minute ride), so that was convenient.
I would definitely stay here again on my way in or out of Geneva.  The location is pretty good, as there was a lot to walk around and see in my one night stay.
Below are photos taken during my stay.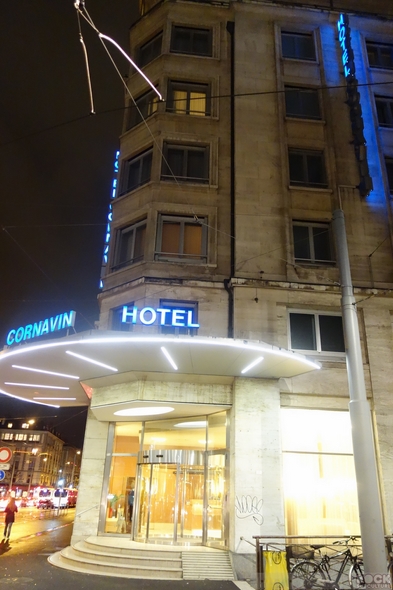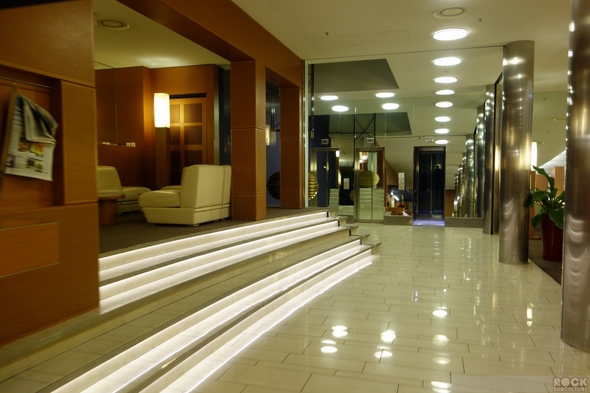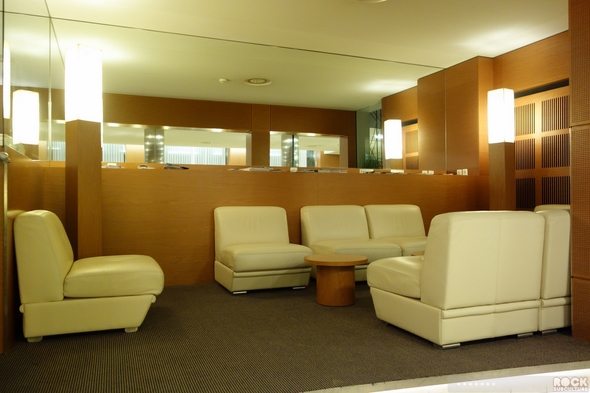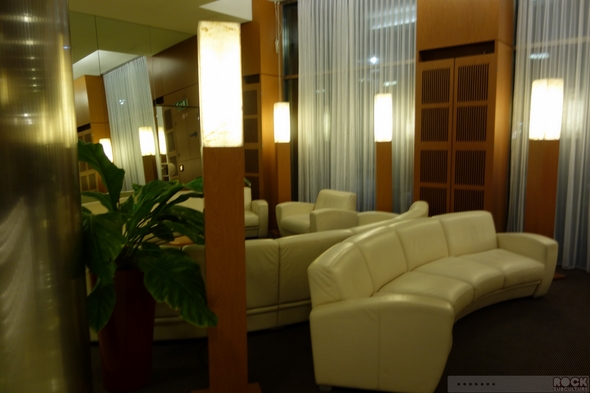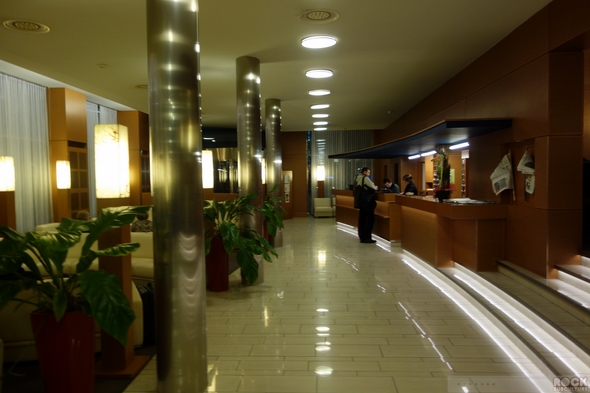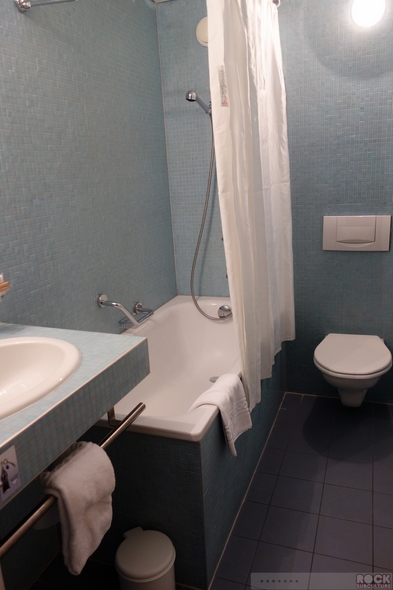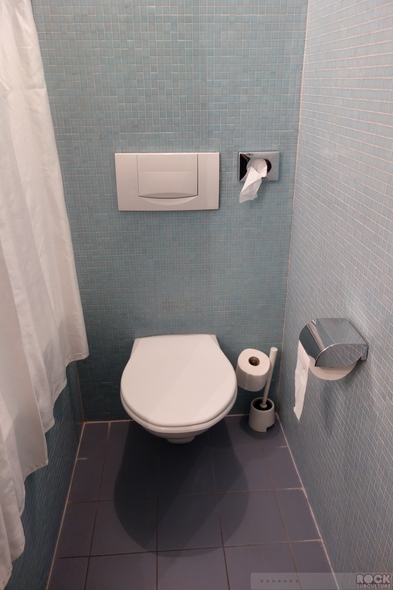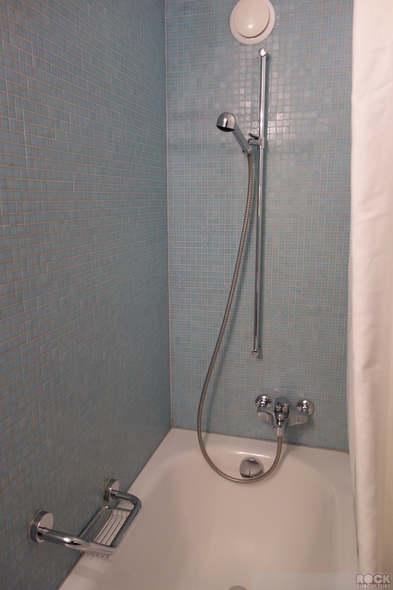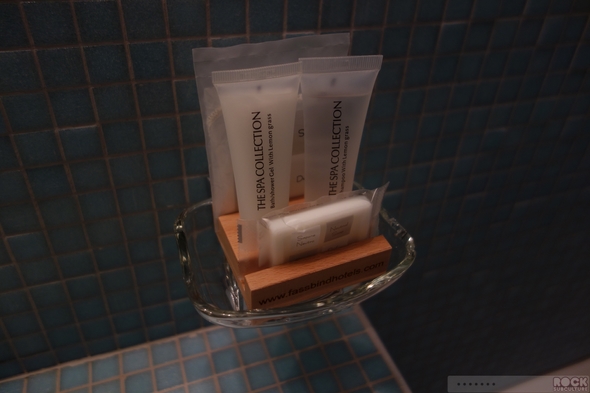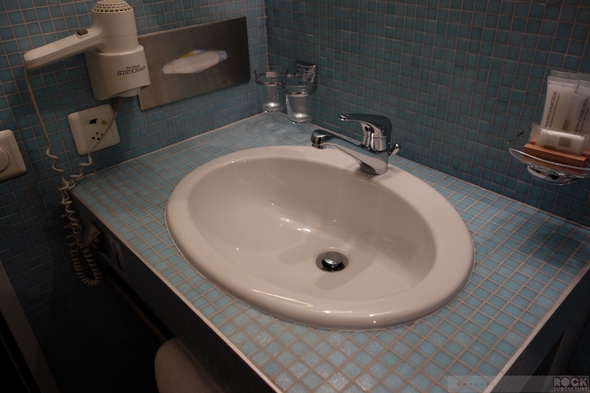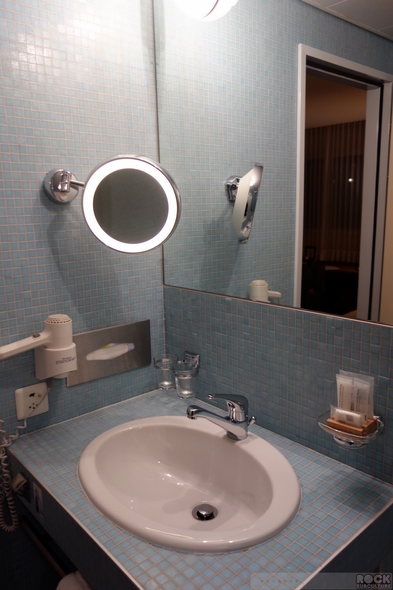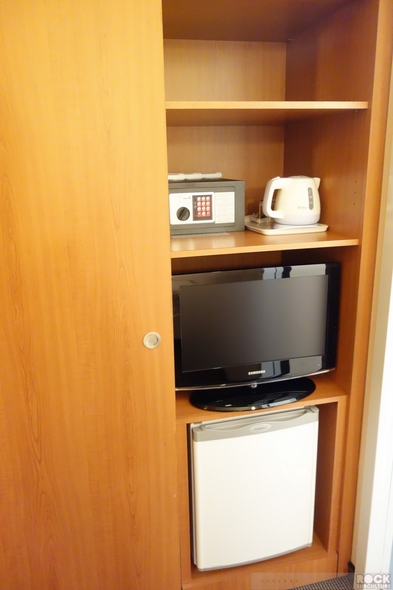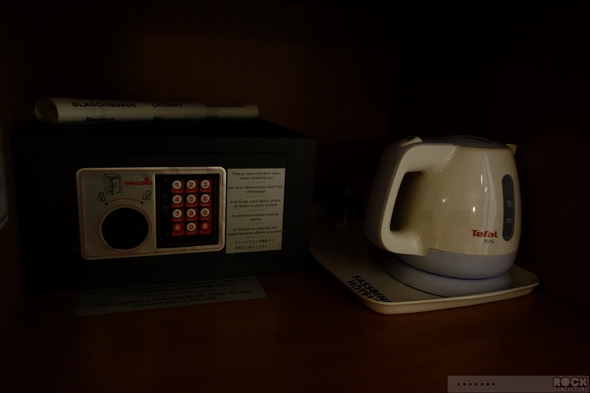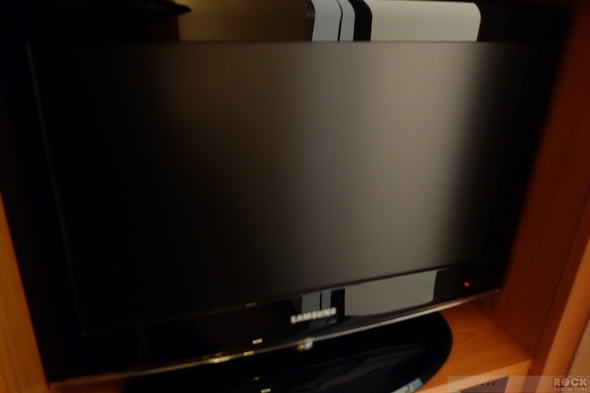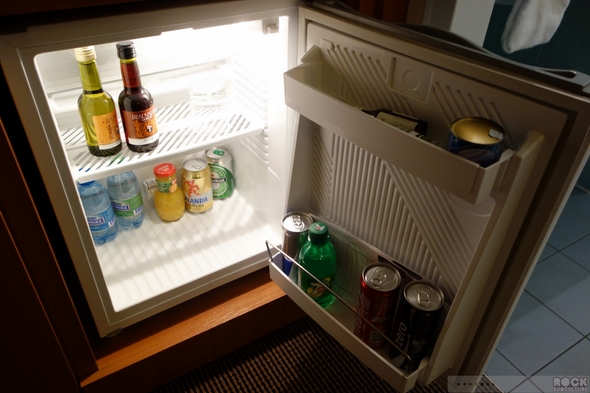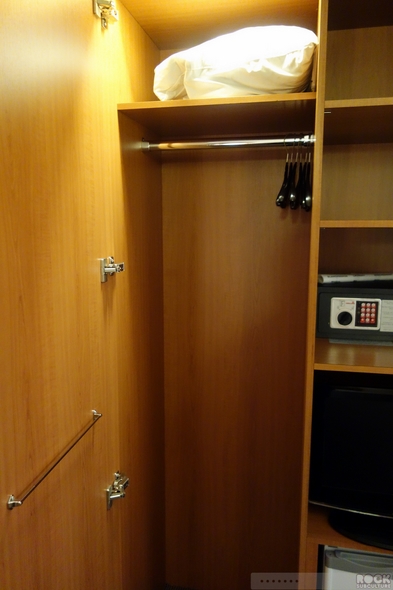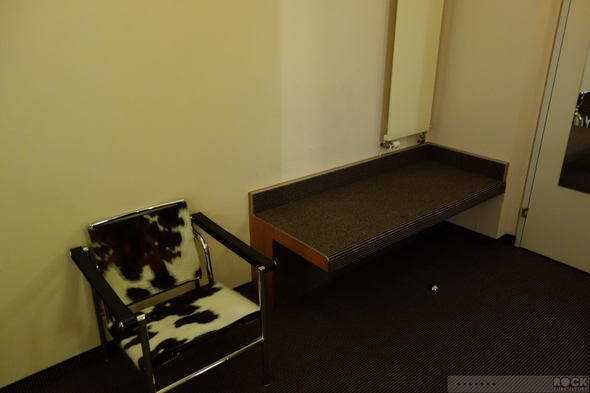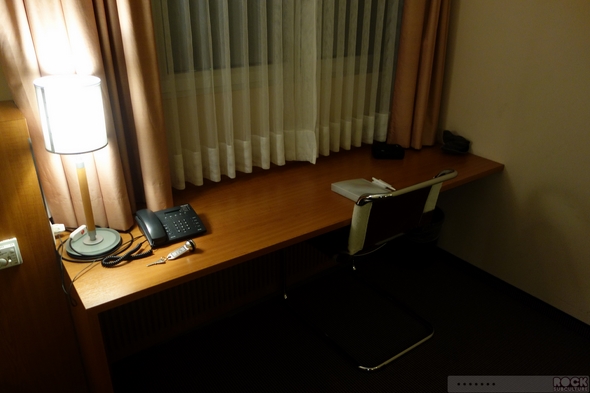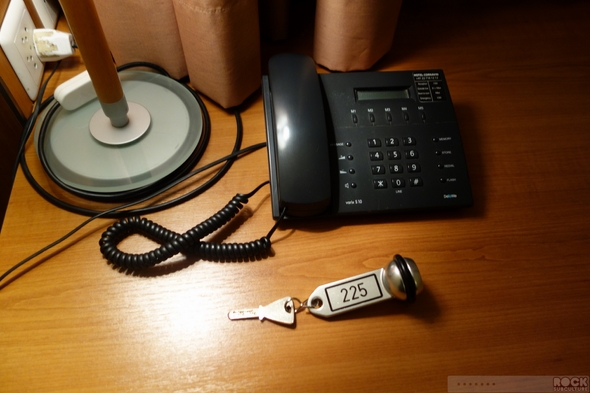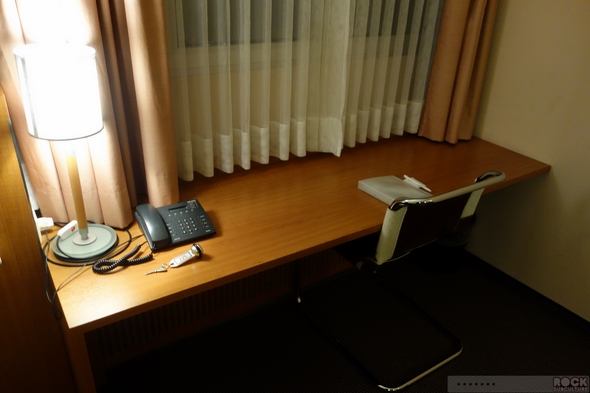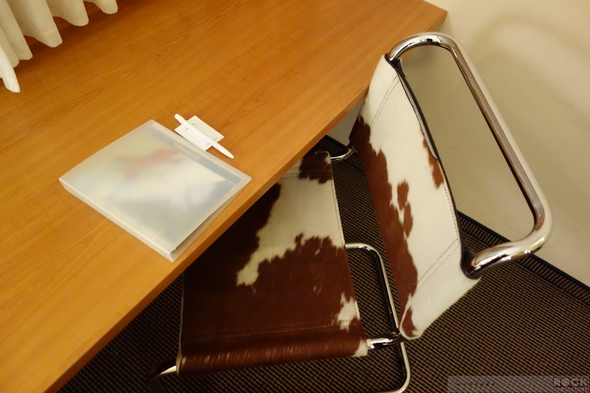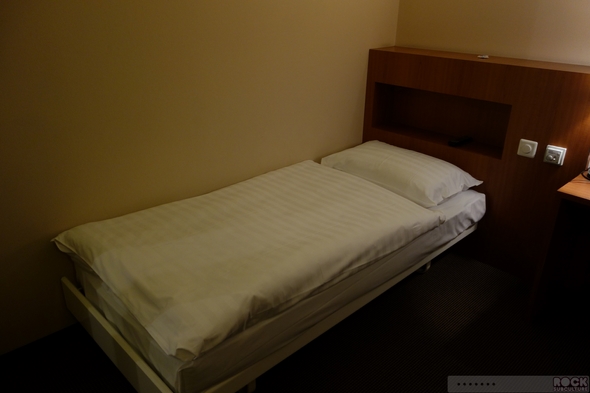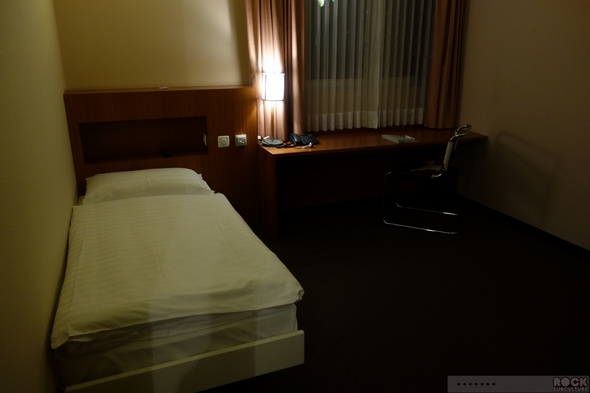 Jason DeBord