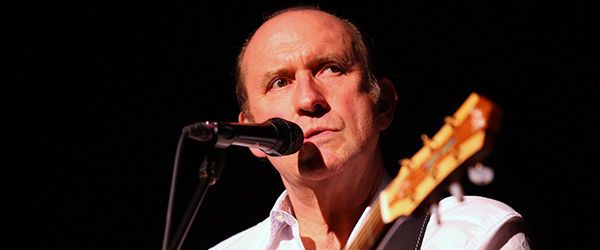 Early on during his "Finding My Dance" one man show, I got the sense that Colin Hay is often the smartest person in the room, no matter how large or small the venue.  More than a musician (and a great one at that), he is a philosopher, comedian, and genuinely kind man.  He is very funny, and not just prepared and rehearsed funny, but quick witted as well, and I've always operated under the idea that really funny people have to be highly intelligent in the most fundamental of ways, as you must have real keen self awareness and highly complex and contemplative observational abilities, as well as emotional depth and empathy.  I picked up on all of this with Colin Hay from my front row vantage point at The Center for the Arts in Grass Valley where he put on his amazing show for the sold out crowd.  That show – a hybrid of music and storytelling – was over two hours long and really captivating in every sense as he took us on both a narrative and musical journey of his life.  He talked about having an understanding of his place in the universe, and those who might expect him to be nothing more than the former front man of 80s band Men At Work are truly missing out at what he has to offer not just in terms of music and entertainment, but the wisdom (in the form of stories and anecdotes) from someone who has had experiences that none of us ever could.  He is a great musician but a wonderful storyteller as well, and I can't imagine a more fitting venue with which to enjoy it.
Who: Colin Hay
Venue: The Center for the Arts
Where: Grass Valley, CA
When: April 7, 2013
Seating: General Admission

Scottish born Colin Hay exploded onto the music scene with the first Men at Work album, Business as Usual, in 1982.  Having moved to Australia in his teenage years, given that it was an Australian band singing about Australian things to a substantial degree, many probably assumed he was an Aussie as well, but really that is just one facet of his multicultural journey (he lives in the Los Angeles area today, and remarked during last night's show that he feels at home wherever he goes).
Business as Usual was a huge success in the U.S., having owned the #1 spot on the album charts for 15 weeks, fueled by the hit songs "Who Can It Be Now?" and "Down Under".  It was one of the most successful albums during that era, selling over 15 million copies worldwide.  The group also earned a Grammy Award in 1983 for Best New Artist.  As an example of the humor during his show last night, he wondered if he might have to return his Grammy if powers that be found out about his use of marijuana at the time, in light of Lance Armstrong's recent troubles with doping and being stripped of his Olympic medals…
In any event, Men at Work were one of the rare non-U.S./UK New Wave bands, which probably contributed to their popularity in that they had an even more unique sound and a different perspective from their contemporaries with their subject matter and lyrics.  Their second album, Cargo, also did well, and included hits "Overkill" and "It's a Mistake".
The band really peaked with these first two albums and related tours, and then began to fragment as a different line-up, led by Hay, put out their third album Two Hearts, and subsequently the group disbanded.
Colin Hay, the heart of the group, has remained prolific; in addition to his solo career he has also toured with Ringo Starr & His All-Starr Band.
Hay has a self-deprecating sense of humor – about himself and his work, and how he and his work are received and perceived by the public – and shared many funny lines, anecdotes, and stories about this, but all in a way in which anyone can relate to his experiences in their own way.
I imagine it must be challenging to have had such immediate and huge success in the music business earlier in life and then have a more traditional music career path follow.
His solo work is excellent, and really in terms of style and substance, it is not all too different from what one who listened to Men at Work might expect.  Hay has a very easily identifiable voice and style that is uniquely his own, so no matter what he is singing, he very much sounds like Colin Hay.
As he explained his childhood and talked about his father during the show, it really underscored that music and performing was a big part of his upbringing and his experience growing up.
Fittingly, when he first came onto the stage to begin his show, he spotted a young girl sitting the front row, and immediately put aside what he was doing to hand deliver a guitar pick to her, and remarked "it's a family show tonight"…  fellow photographer John Taber captured this moment and graciously granted me permission to republish his photo (in my opinion the shot of the night) here as part of my article (photo below By John Taber ©LiveShots):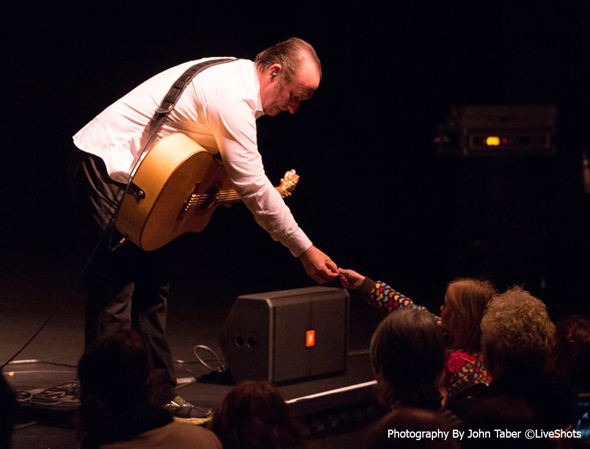 Fast forward post show, I was waiting with some other fans to meet him after the concert, and there was a family with a young boy in front of me, and Colin Hay stopped them before they walked away, remarking "I think this is the last one…" and reached into his pocket and gave the boy his last guitar pick.
The man just exudes sincere kindness, and it is awesome that he is especially motivated to connect with the younger generation and create these special moments for them, which I am sure that they will remember and keep with them.
A large part of his show was stories about his life, sprinkled with a lot of humor.  As noted in my opening, I've always felt that the best comedians among us – those who seem born to connect with people and make them laugh – are by default really smart people, and with the best of them (like Robin Williams) are real geniuses.  I think Robin Williams has an intellect on par with Stephen Hawkings, it is just a gift that manifests itself in a completely different manner.  But I do get this vibe from Colin Hay – he's an extremely sharp guy, and I think he is meant to take the stage and connect with people and make them think; to open their minds as well as to entertain them.
And I think all of this circles back to his childhood, and his efforts today to have a lasting impression on the younger generations as he encounters them.
All that being said, he did play music as well, of course, and put on an amazing one-man show.  He had four guitars on stage, though the main acoustic guitar was used through the majority of the show.
Two songs in, he played his first of three (if I remember correctly) Men at Work songs ("Who Can It Be Now?", "Down Under", and "Overkill").  He made some funny jokes about that as well…  but I think a lot of his humor is more of a soft delivery of some truths and conclusions he has come to from his real life experiences.
Most interesting were his stories about the songs from his solo catalog.  His songs are actually about things…  and it was meaningful to hear about the thoughts, ideas, and experiences about those songs, like "Looking for Jack".
Having experienced his entire show, it has been quite thought-provoking.  Fame and all that comes with it – especially in the music industry – can be fleeting, it can be derived from luck or timing, it can be bittersweet, it can be a lot of things.  And while his early 80s level of fame and success has not maintained throughout his career, his own art – his music – has arguably gotten better.  So it does not come down to merit and effort, but more just the realities of the music business.
But sitting in the audience and listening – understanding a bit more about his life – I came away feeling as though this path that Colin Hay has been on, while maybe not as rewarding to him in terms of fame and financial gain…  I absolutely believe that he is a better person for it, and a wiser person as well.  He truly has a fascinating perspective on life, and he takes his stories and revelations out on the road, city to city, and makes those real and direct connections with individuals who come out to his shows.
Watching him perform, I could see him make direct connections to individuals in the audience…  at times his eyes literally glimmering in the stage lights as he locked onto another fan, making each feel as though they were the only one in the room he was talking with.
I spent the night prior at HP Pavilion in San Jose, sitting in a sea of 14,500 concert goers, which makes for a stark contrast with the Colin Hay event at The Center for the Arts in its intimate setting, each seat of which in the venue was closer than nearly any seat in a sports stadium.
While there is a lot to be said for giant arena shows, when it comes down to it, the best shows are the ones where you can make that personal connection with the artist, and feel as though you are a part of the experience, and Colin Hay's show last night was certainly a textbook example of what the best concerts can be a should be about.  And really, who is playing a small theater and who is playing a giant sports arena has more to do with the passing interests and fickle nature of the masses more than it does the quality of the art or the degree to which an artists should be revered.
One of Colin Hay's fascinating (and at times funny) stories had to do with his personal experiences with music legend Paul McCartney.  Earlier in the show, he relayed a conversation between himself (when a child) and his father, when he asked if he could be a Beatle (and upon being told 'no', settled on a pony).  Fast forward decades, and he talked about his meeting one of his idols and being in awe of him.   I know speaking for myself, it was more meaningful for me to meet Colin Hay than it would Paul McCartney, as I started listening to Men at Work's first two albums as a kid, and at the time they had a bigger impression on me than the Beatles…  so it was quite an honor to get to say hello and shake his hand post-show (and thanks again to photographer John Taber for taking the photo to memorialize):
I know I came away feeling as though I literally know him a bit, understand him a little more, and he brought his music to life in a real and complete way for us in attendance.  His voice sounds better with age, and his music and delivery heartfelt.  That is a lot to accomplish in two hours, but he did it.  I can't recommend enough catching him on this tour if he makes his way to a city (or small town) near you.
Below are some of the photos I shot of the performance (click any image for higher resolution):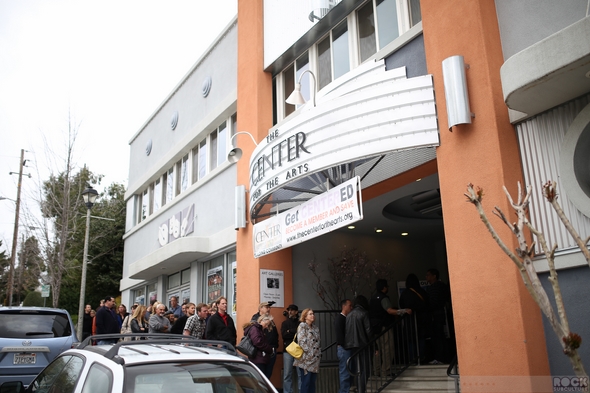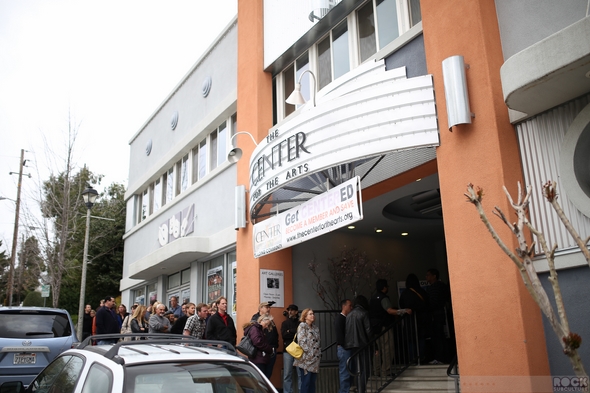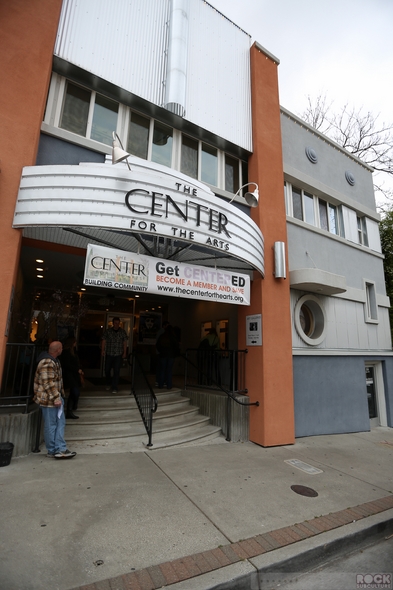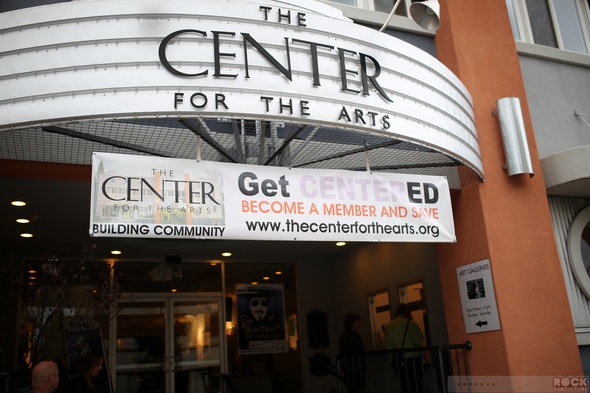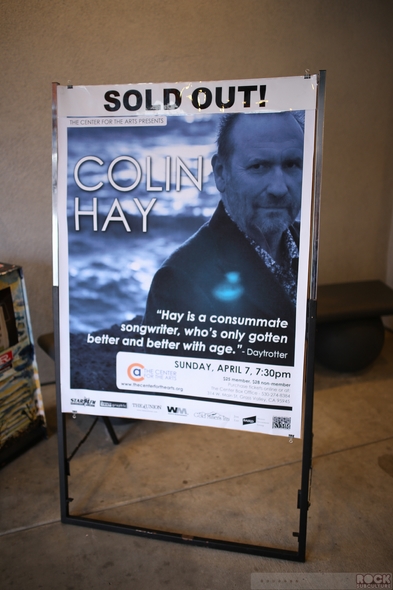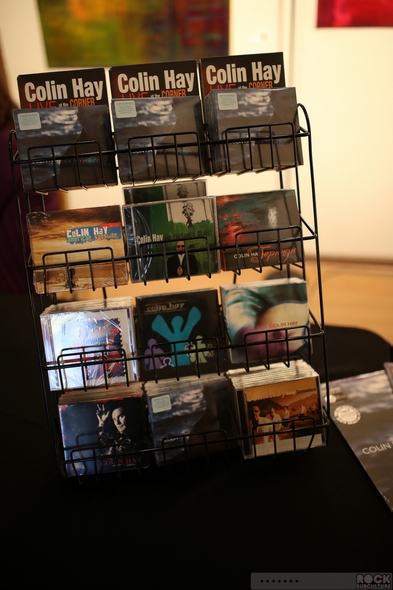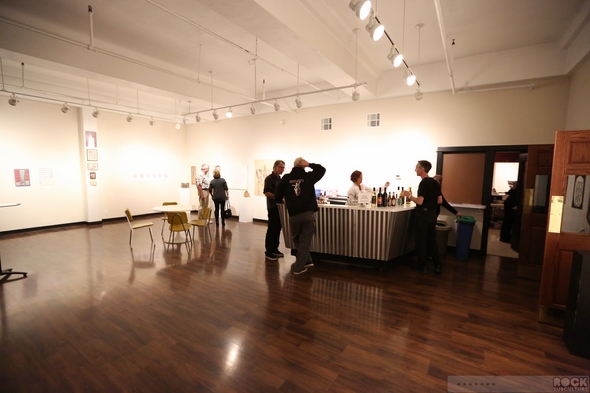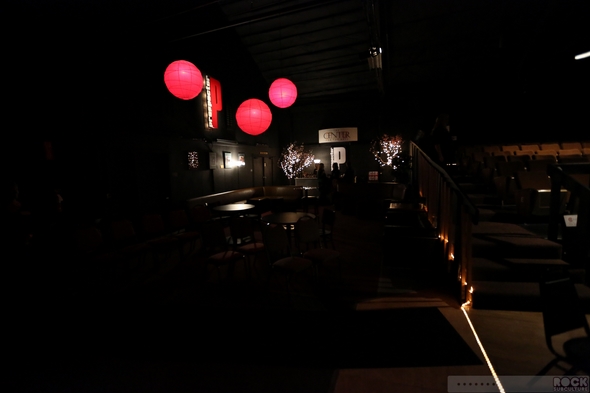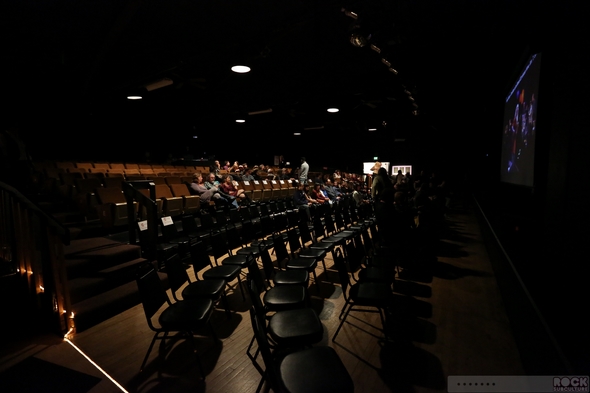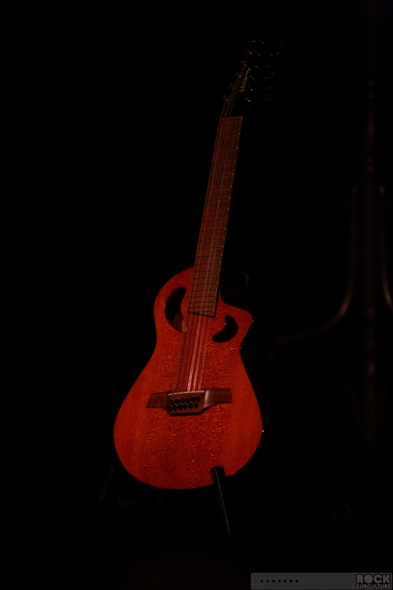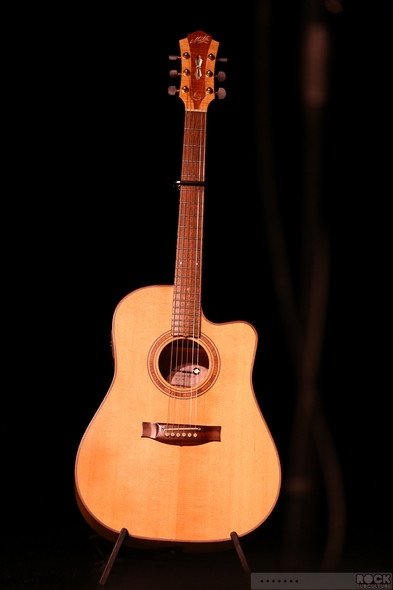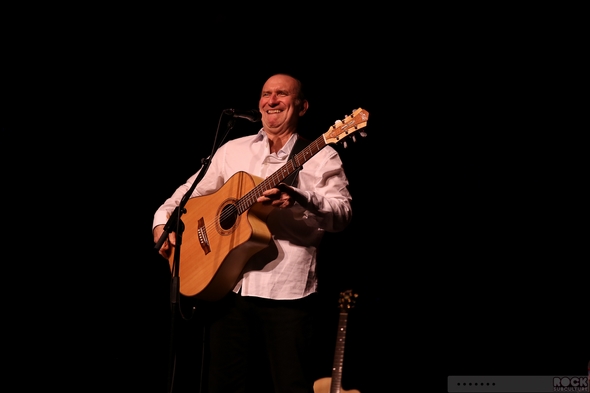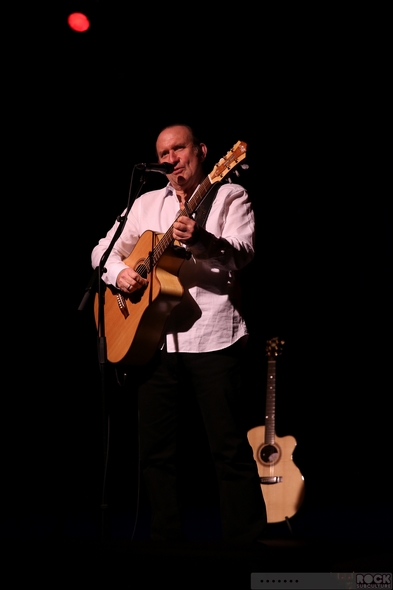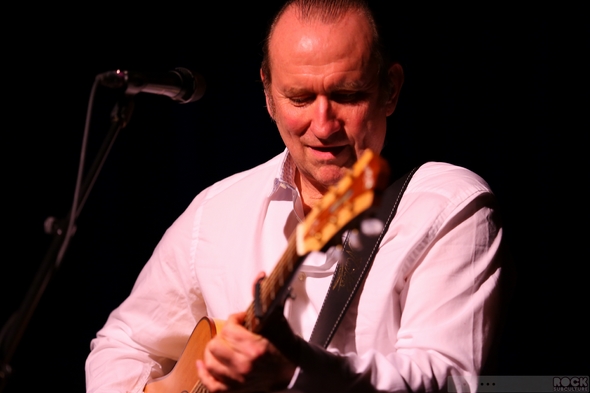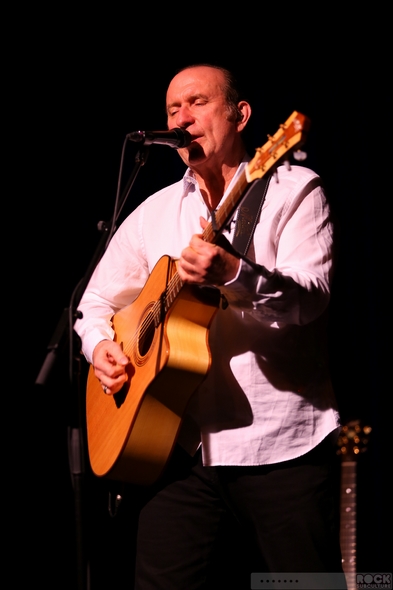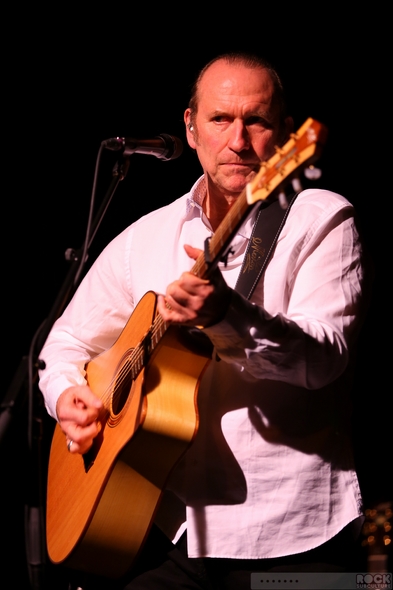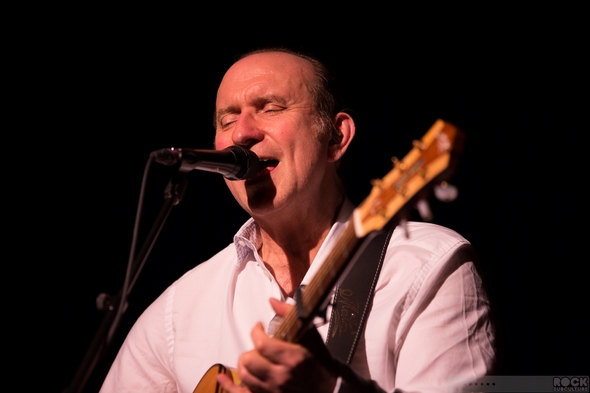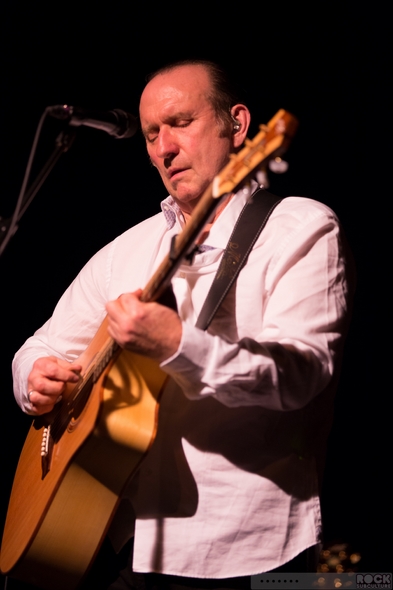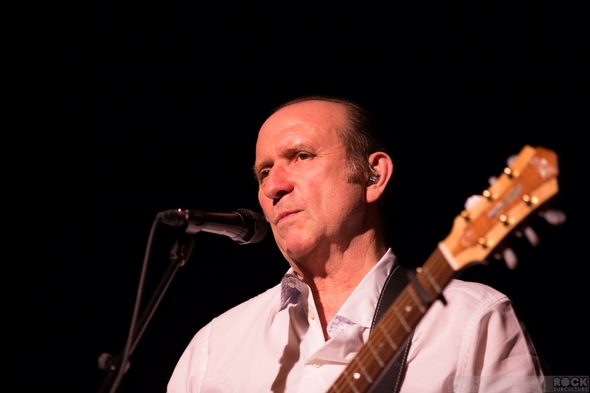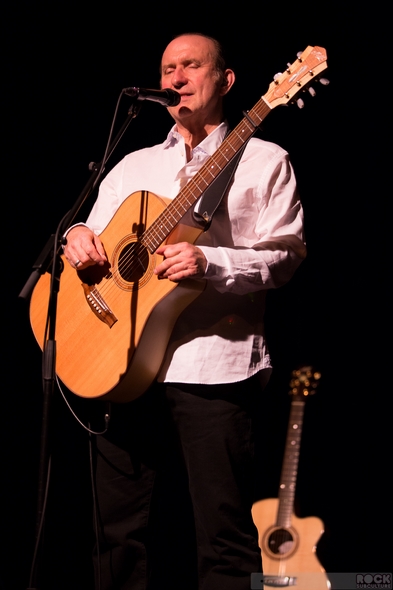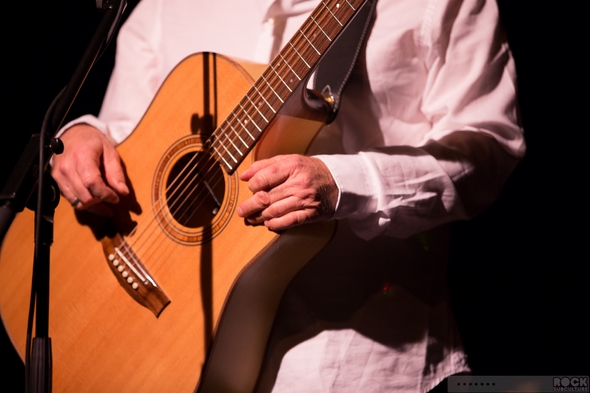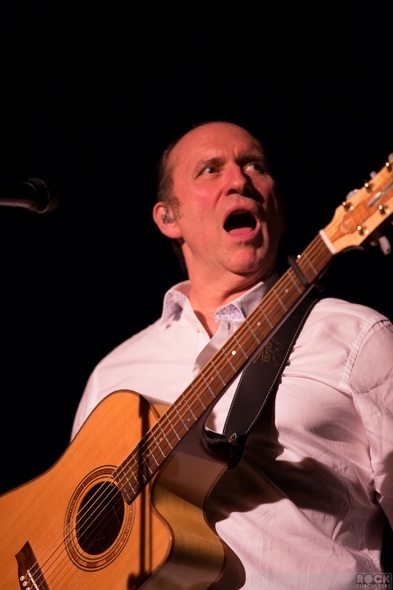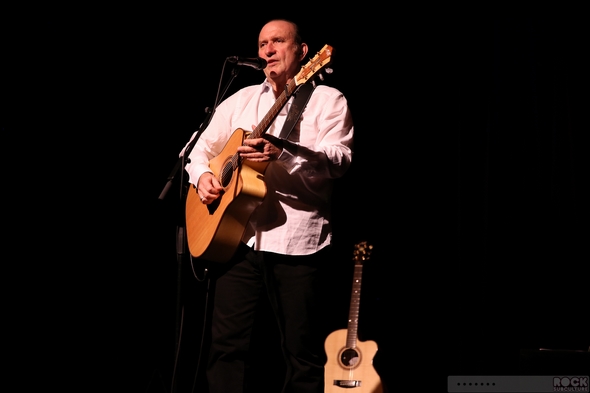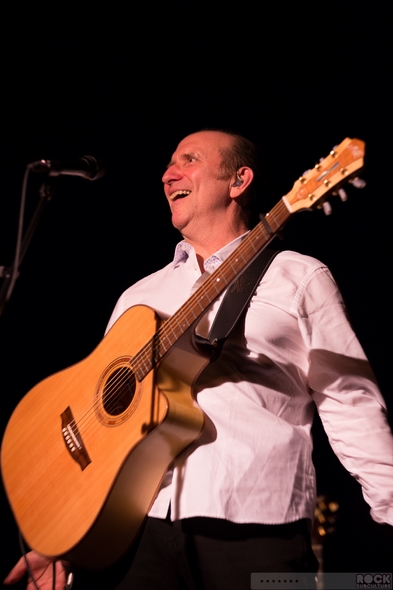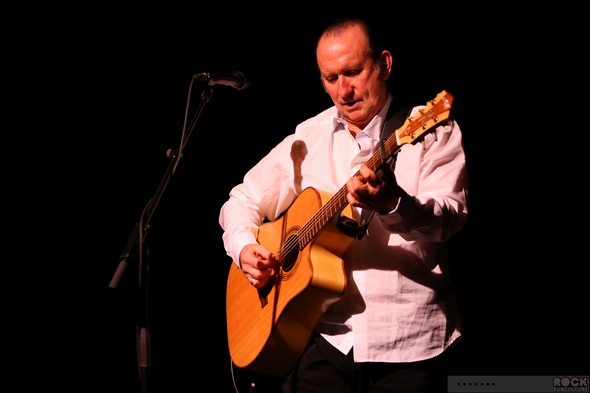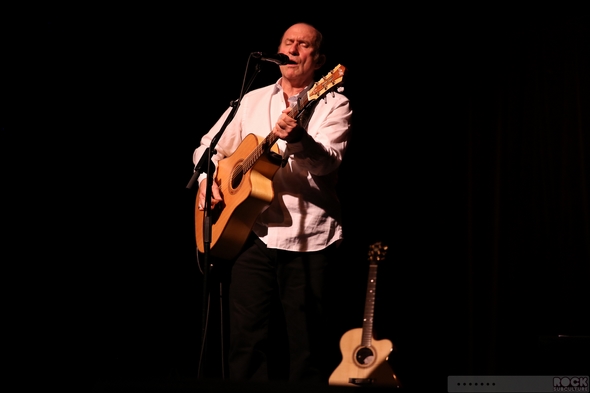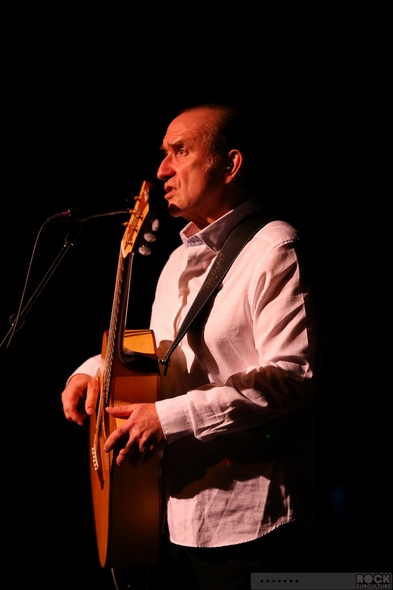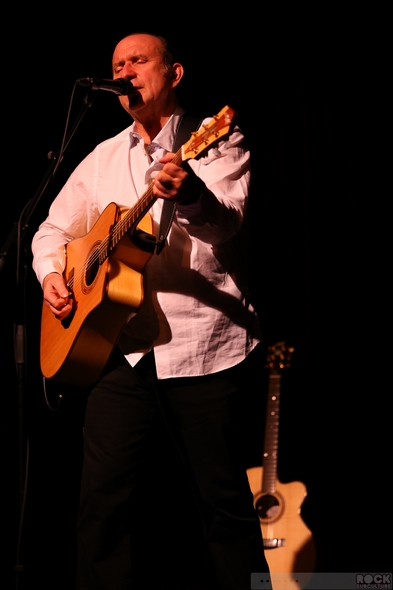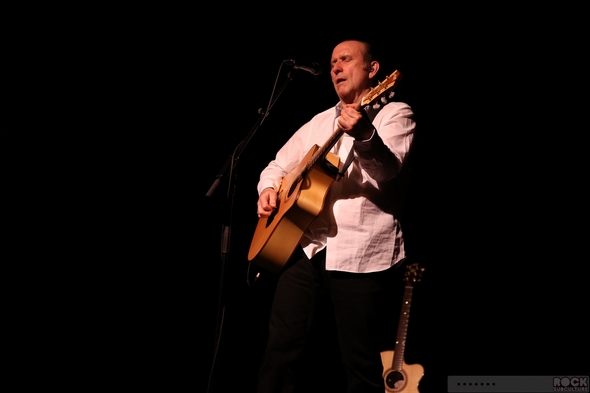 Jason DeBord