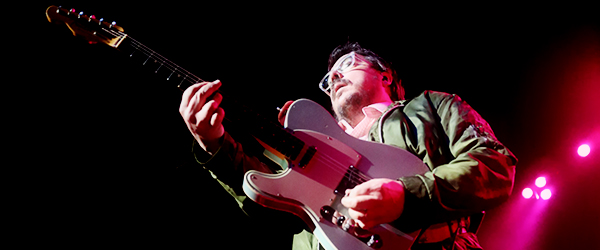 "We got in kind of late today, and everybody jumped off the bus, except me… I had to change my clothes… and I looked out the window, and there was a man in his underpants… directly across from the bus… and was just sort of walking around like, 'it's cold'.  And I felt like I was finally at home.  Which brings us to this next song, ladies and gentlemen, which is called 'We Live In A Dump'."  Preface to one of their uniquely They Might Be Giants songs, by one of the two founding members, John Flansburg, painting an accurate picture of the immediate area surrounding The Warfield in San Francisco in a uniquely perceptive and humorous TMBG way.  The Grammy Award-winning duo and backing band have long been pioneers in alternative and experimental music, breaking into the mainstream with their third studio album, Flood (1990), which included hits "Birdhouse in Your Soul" and "Istanbul (Not Constantinople)" and well known for their "Boss of Me" theme song to the television series, Malcolm in the Middle.  Last night's show included a great mix of old and new material, including songs from their 16th studio album, Nanobots, released just a few months ago.  The packed theater seemed to be filled with hardcore fans, which wasn't surprising given that their work is so unique and they have been so prolific over more than a quarter century that they've cultivated quite a following.

Who: They Might Be Giants
Supporting: Moon Hooch
Venue: The Warfield
Where: San Francisco, California
Promoter: Goldenvoice
When: June 14, 2013
Seating: General Admission (photo pass; starting up front and roaming thereafter)
Hosted by The Warfield in San Francisco, there was a huge line in front of the venue pre-doors.  Interestingly, ages ranged from kids to people older than my parents, so the band definitely appeals to all ages, and I heard that there was a 12-year old boy attending his first concert.  Some I spoke with prior to the show were huge fans, following the band all over the U.S., and one gentleman up front that I spoke with has been going to their concerts going back to the beginnings in 1986.
A first in my experience going to shows of late at The Warfield, the security barricade in front of the stage was removed, so the audience on the standing-only floor were right up against the stage.  As such, my closer photos are all from one perspective (front row to left of stage, looking at the stage), so not as much variety with angles, but it is what it is.
Moon Hooch
Members
Wenzl McGowen (Tenor Saxophone, Baritone Saxophone, Contrabass Clarinet, Tubes, EWI)
Mike Wilbur (Tenor Saxophone, Baritone Saxophone)
James Muschler (Drums)
Brooklyn-based Moon Hooch plays a genre of music I've never heard of before…  "Cave Music".  They even have their own definition of this published on their Bandcamp site:
Cave Music / ˈkāv myo͞ozik / It's like House, but its more wild, more jagged, more free, more natural to live in.
I read a little about them earlier in the day, but figured I would wait out the show and be surprised by the sound that they brought to the stage.
In short, I was blown away.  Very talented musicians, who have kind of created a genre all their own.  Not sure if I can describe it, but it was that rare kind of music that you can get fully into at first listen, and in a live environment that was quite exciting.  Very different music, but very catchy and somehow pop-oriented.
Some of it you don't know where one song ends and another begins, but at one point James was rocking some cowbell (yes, cowbell) on drums, and it eventually transitioned into an almost drumkit/wind instrument sort of techno song…  all played live, with "real" instruments.  I've been streaming their music as I've worked on this review, and I'm pretty sure it was "Low 4" from their upcoming album.  And this jam by Moon Hooch completely blew away and rendered irrelevant some acts I've seen as openers of late who arrive on a stage, in front of a table, with an Apple laptop…  playing the most basic of looping and non-musical messes of electronic music. I see this more and more as opening acts at concerts…  the guy (or two) standing behind an Apple laptop…  for all you know, he pressed "play" of something pre-recorded, and is standing there checking his Facebook and Twitter accounts for the next 30 minutes.  Not very compelling for live music.  Not Cave Music.
Moon Hooch and their unique music with a completely bizarre configuration of real instruments just completely blow away some of these contemporary DJ-type acts.  It shouldn't work, but it does, and it's brilliant.  Love live Cave Music, and their Earth-based ambassadors, Moon Hooch.  I'm a believer.
Their debut album is available for pre-order HERE and it appears it will be out on June 25th.
You can learn more about Moon Hooch on their official webpage (hosted by Bandcamp) and their Facebook page.
Below are some photos of Moon Hooch performing on stage (apologies for the lack of straight on drummer shots – was stuck in a fixed position and the cymbal was in the perfectly wrong spot):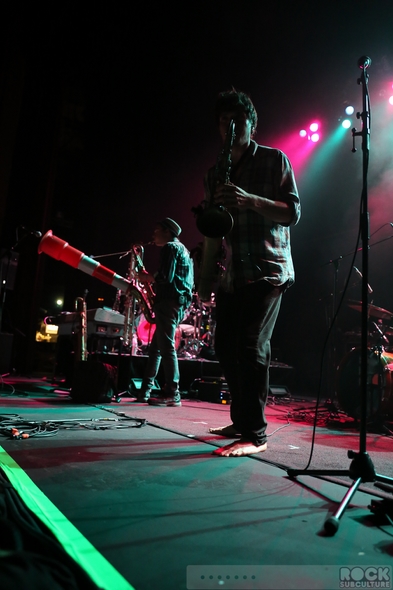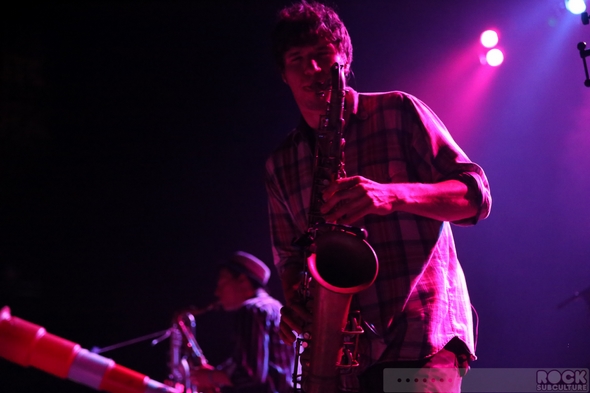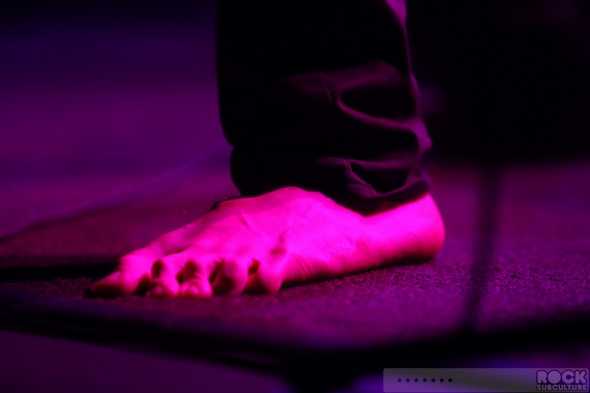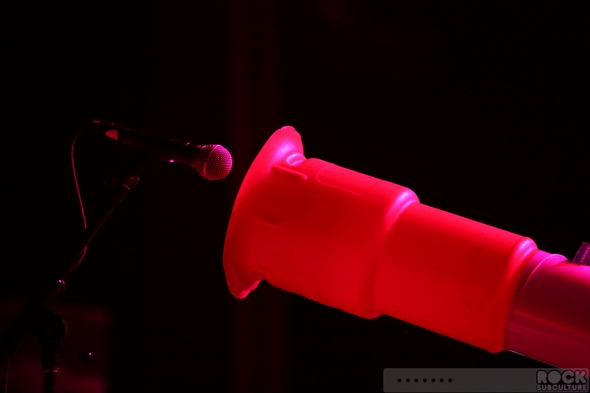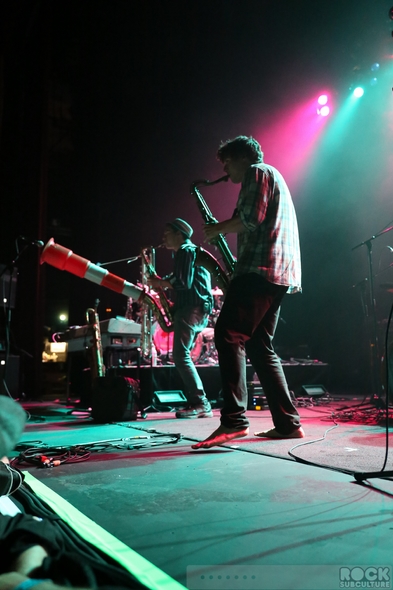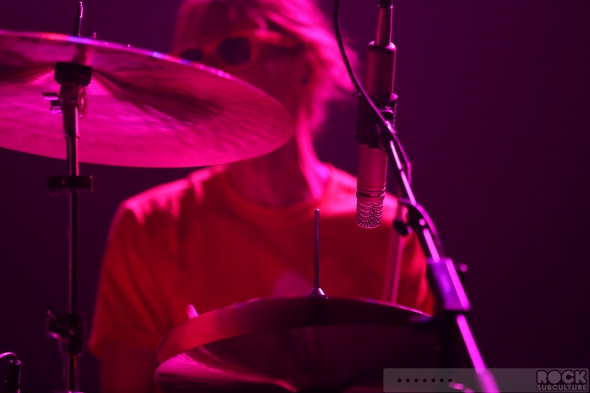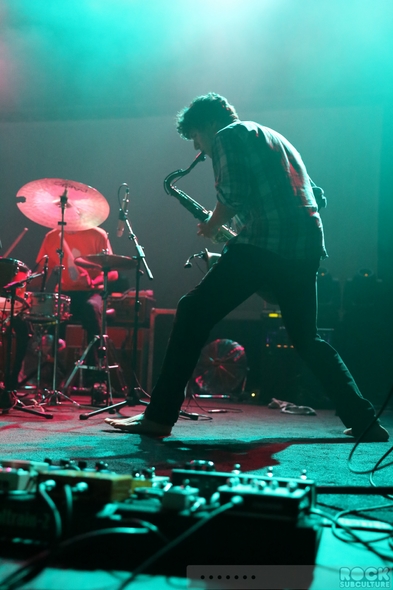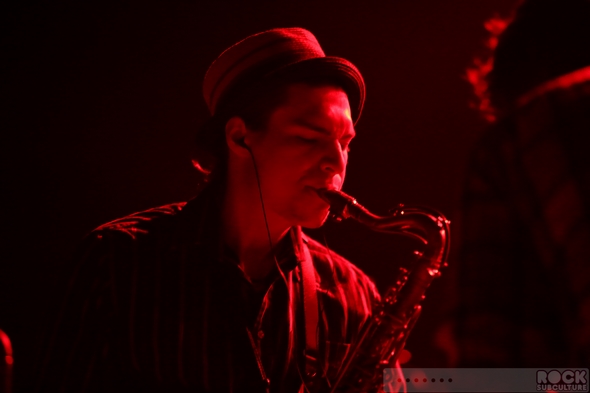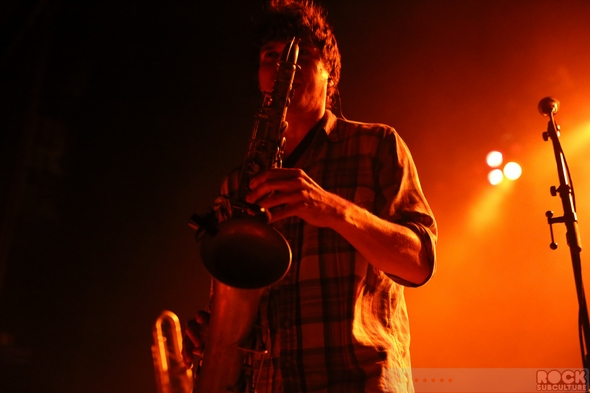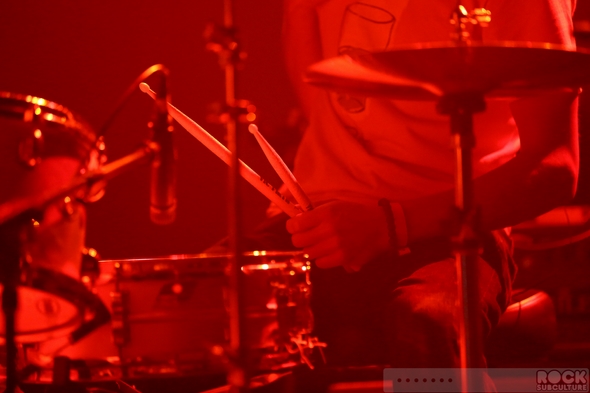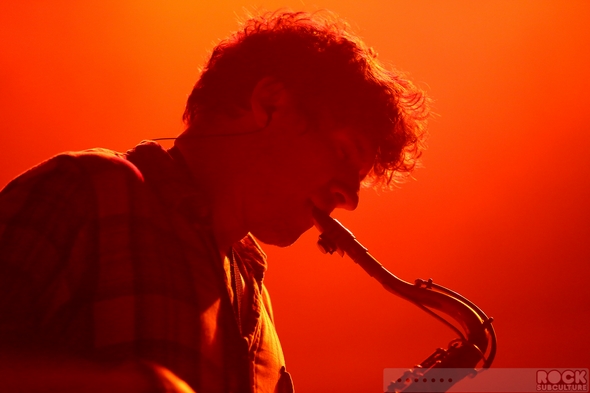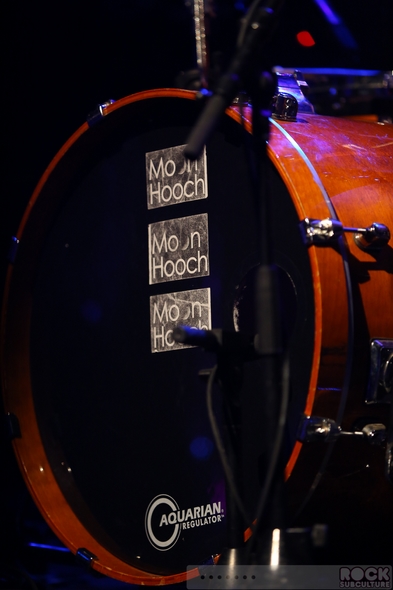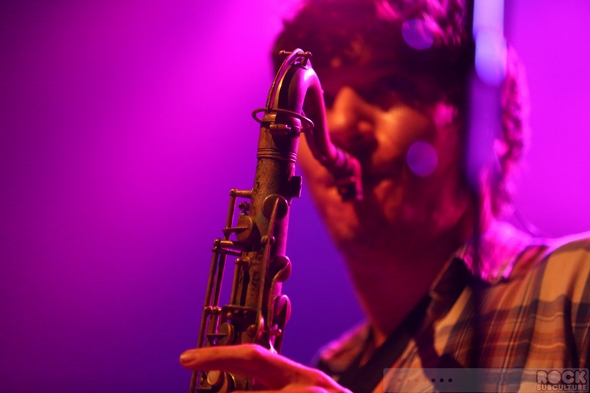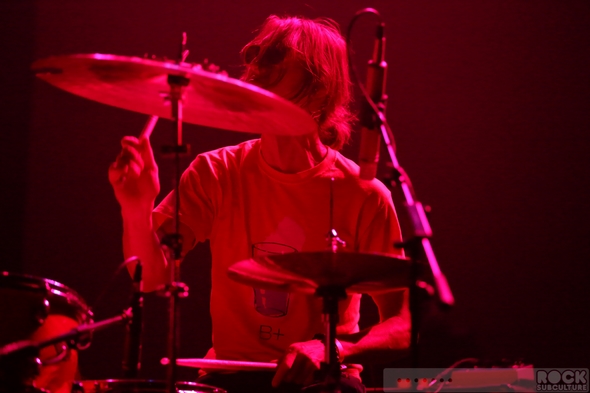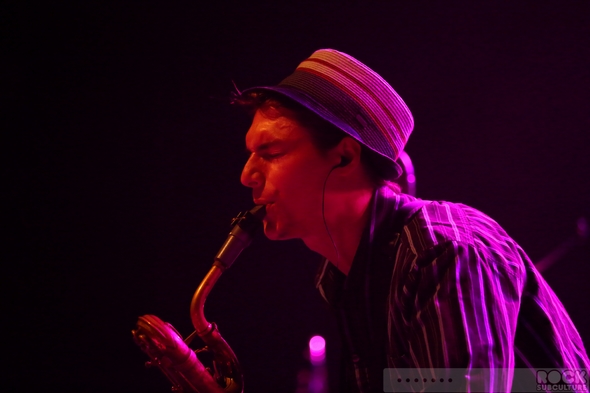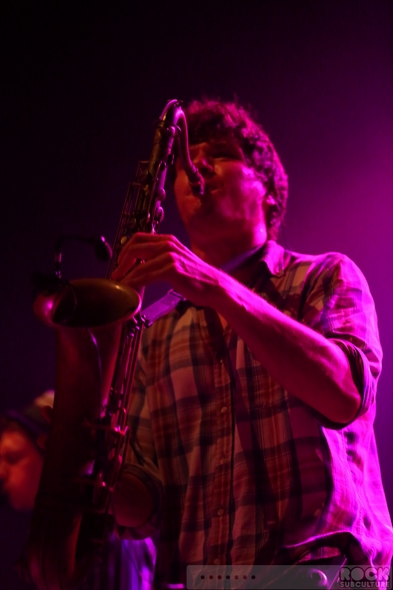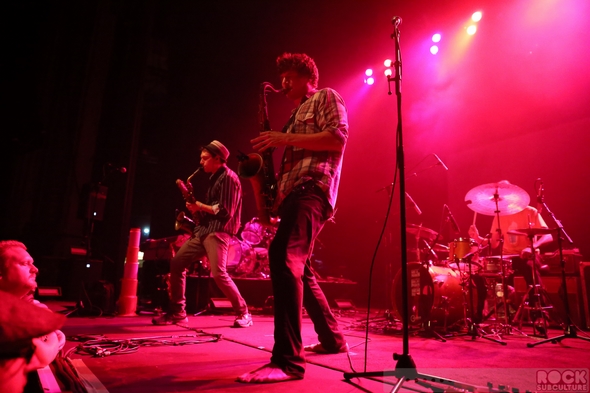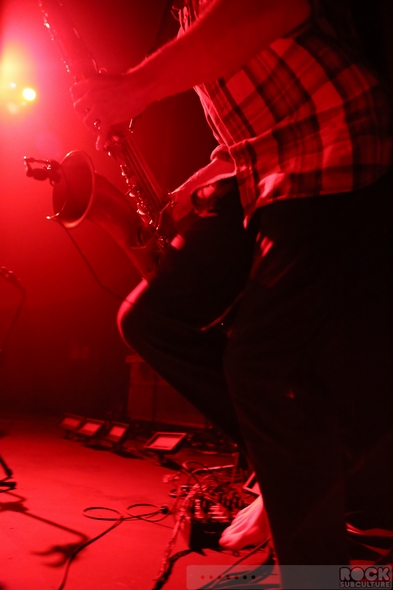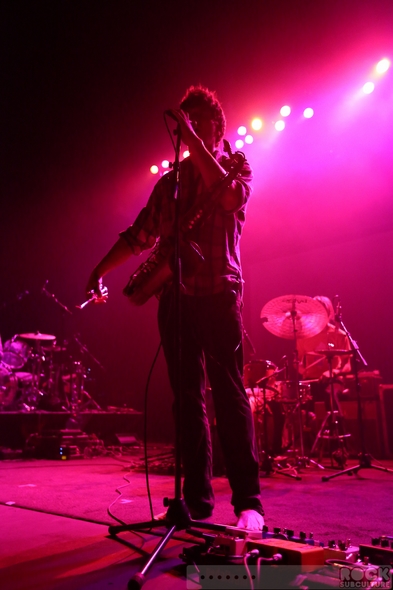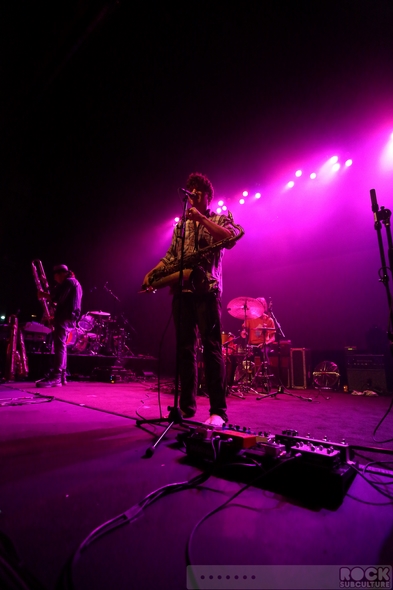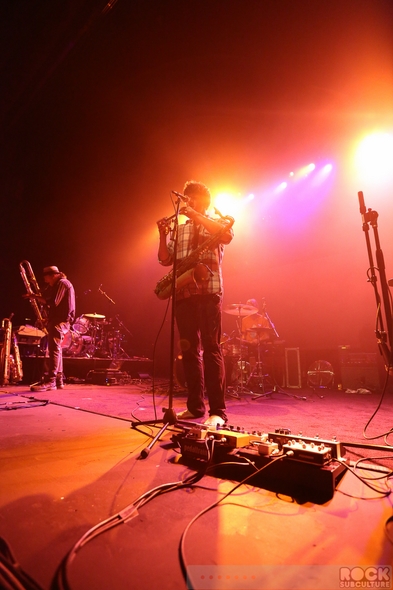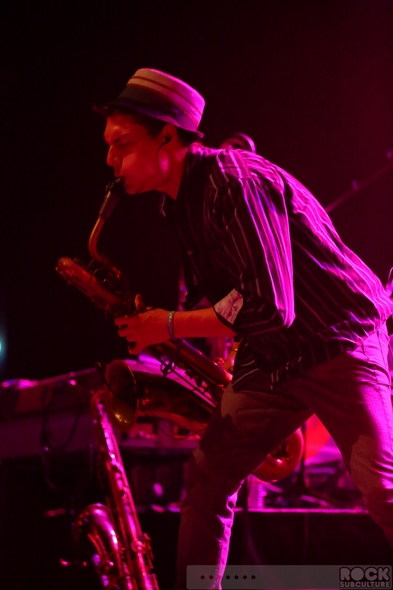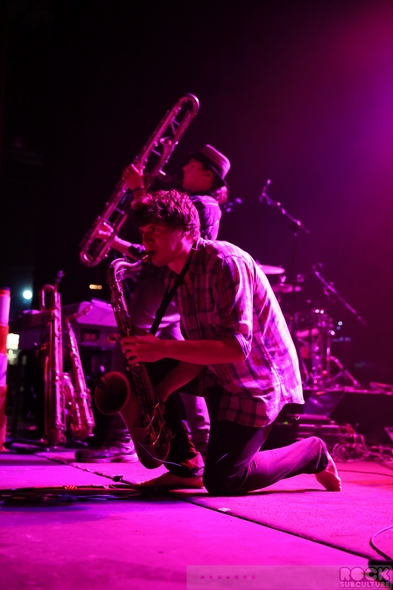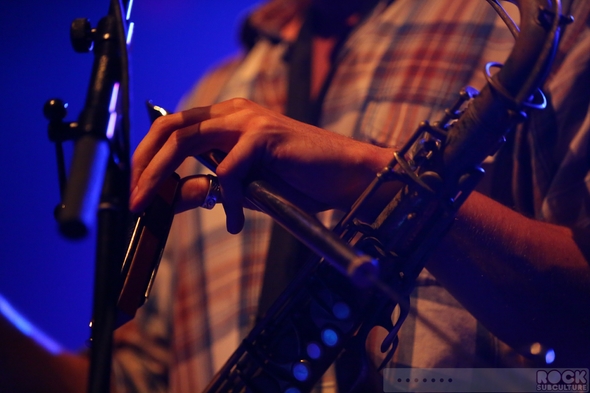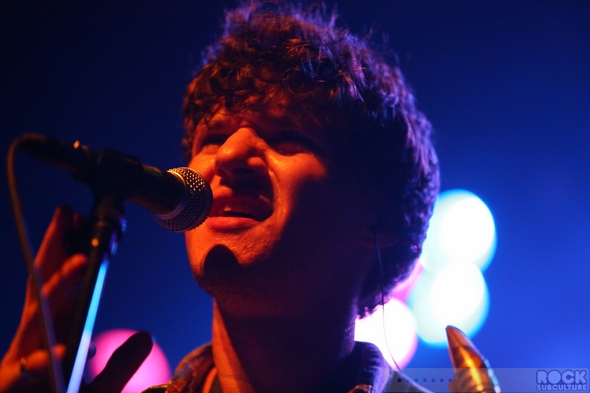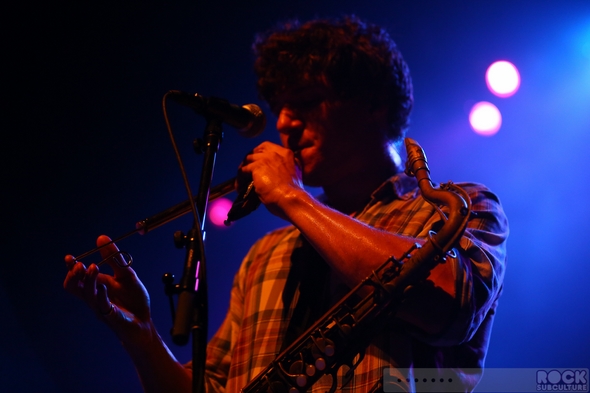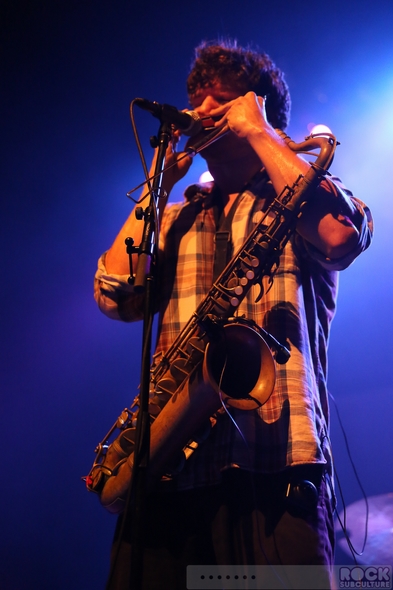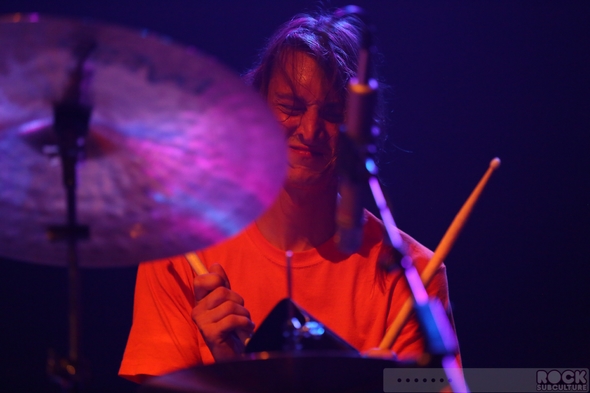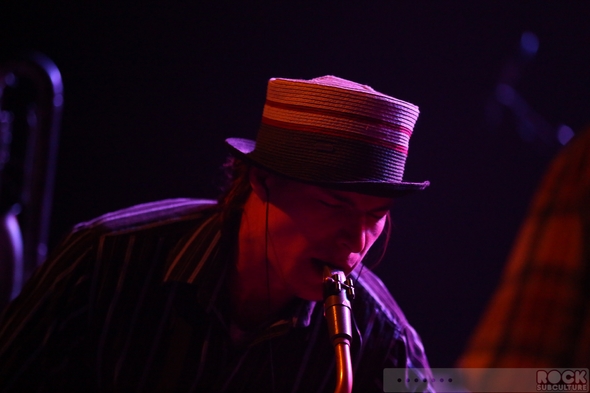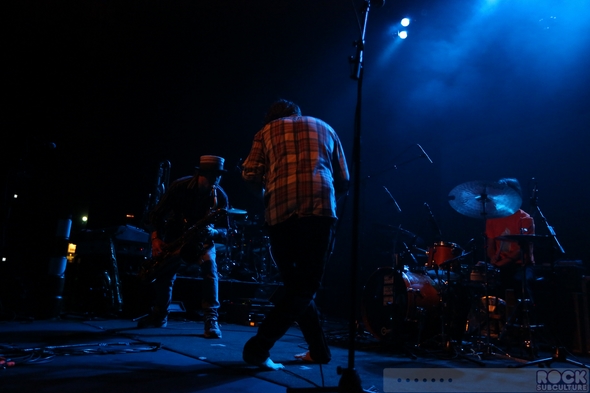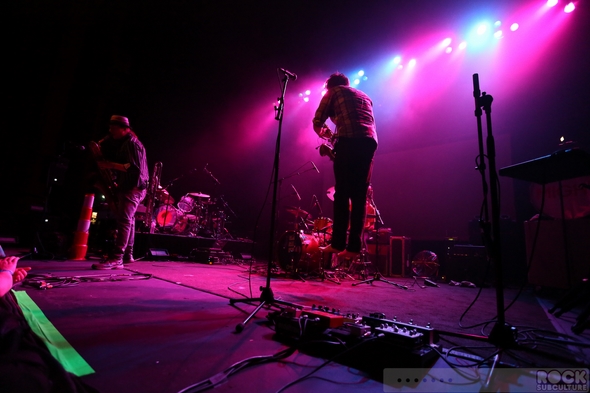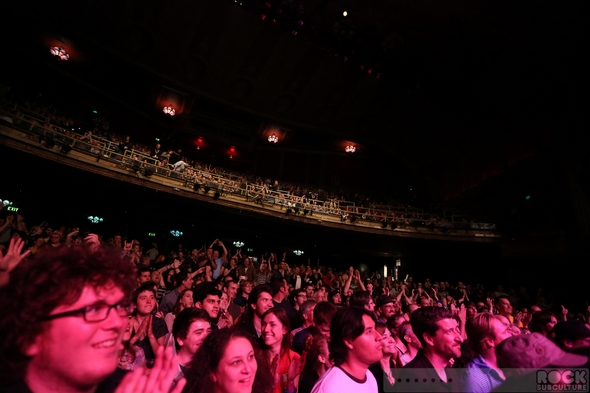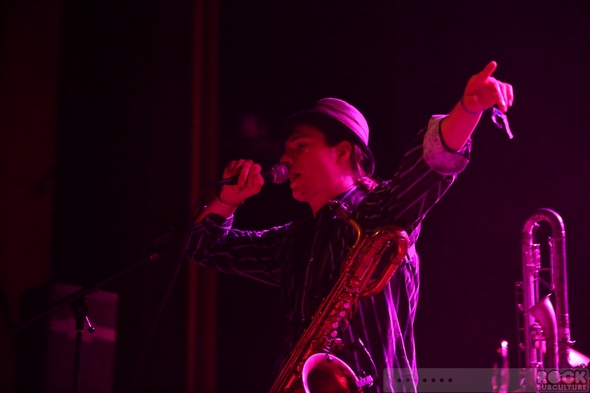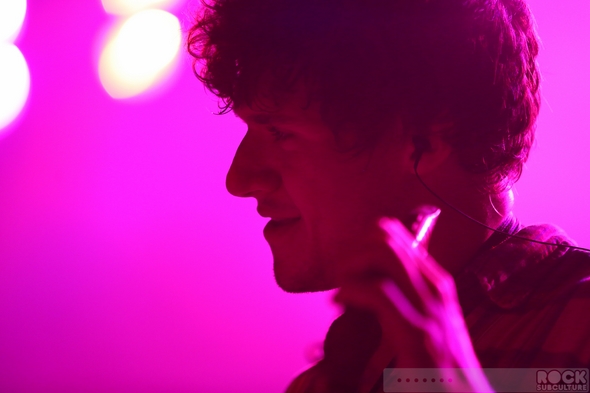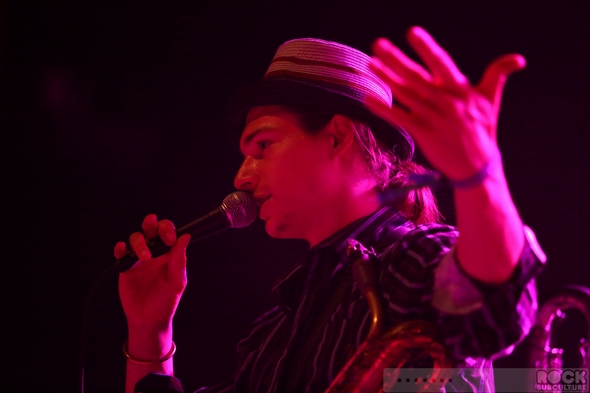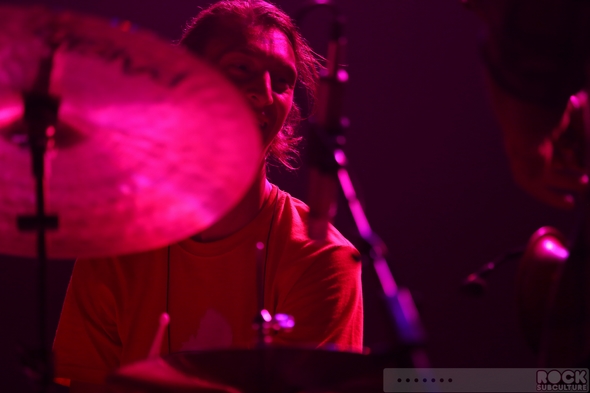 They Might Be Giants
Members
John Flansburgh
John Linnell
Dan Miller
Danny Weinkauf
Marty Beller
Hmm… yeah, I can't quite remember the last concert I attended with a sock puppet show intermission…
I've seen They Might Be Giants twice, but long ago…  the first show I attended was at The Crest Theatre in Sacramento on September 2, 1992 and then again at The Radisson Grove in Sacramento on May 16, 1994.  So it's been nearly 20 years.
They Might Be Giants were out of the closet geeks and irreverent about 20 years before that became cool and hip.  Yet they endured, and I think easily "spoke" to the sort of people that got there music, their lyrics, their humor.
Never short on ideas or enthusiasm, the band is touring their latest, Nanobots, which has the expected hooky, poppy, catchy riffs and choruses.  Unlike most bands though, half the fun is paying attention to the lyrics and figure out what is going on in their minds with their newest studio recording.  All of this, of course, translates into their live shows – even more – as panning the audience, it is one of the most smiling crowds you will ever encounter.  Sponges to whatever zaniness might project from the stage, either from the music or the dialogue in-between those songs.
While they have all the instruments and gear of a rock band spread across the stage, they don't come across that way at all.  Their casual demeanor and relaxed nature makes one in the audience feel like they are more at a party among familiar acquaintances more than what usually goes on at a venue like The Warfield.
But they do play their songs, and while the set list comes across a bit random, it covers all the eras and albums and hits one might expect.  And somehow, the humor in the songs endures and always feels fresh.  Like the first five seconds of "Minimum Wage" ("heeyah!"), which has the funniest lyrics website reader comments ever.
Overall, TMBG put on one of the most "fun" shows, and is definitely worth checking out.
Below are some photos of They Might Be Giants performing on stage (click any image for higher resolution photo):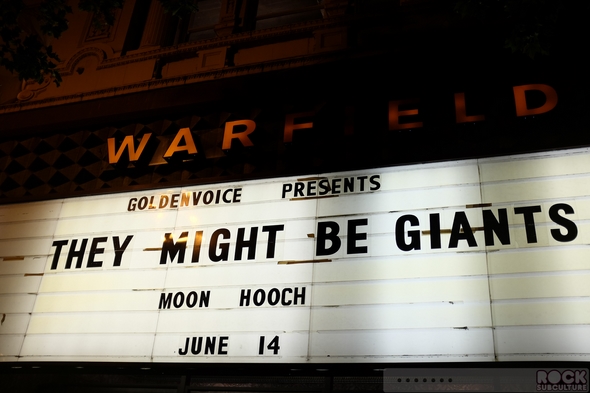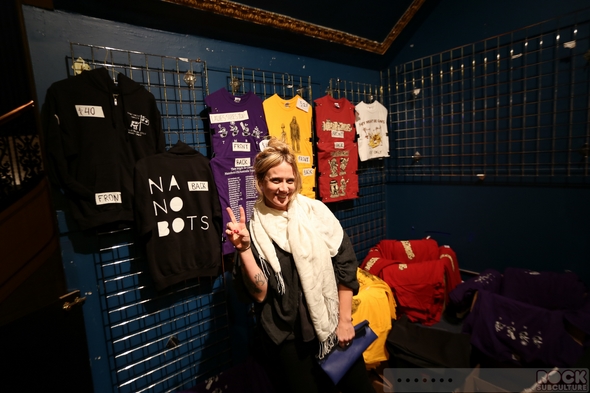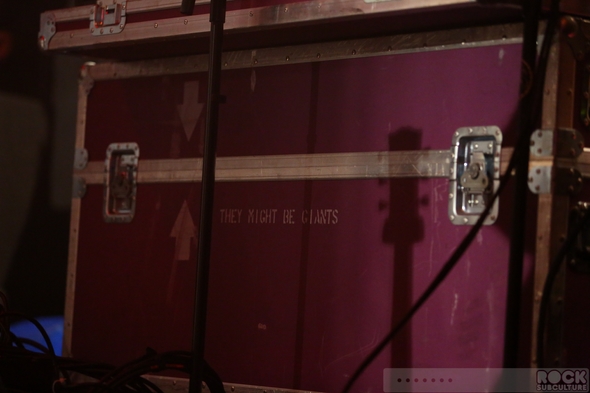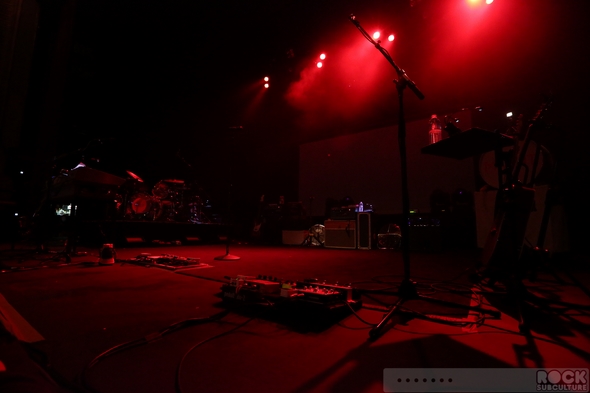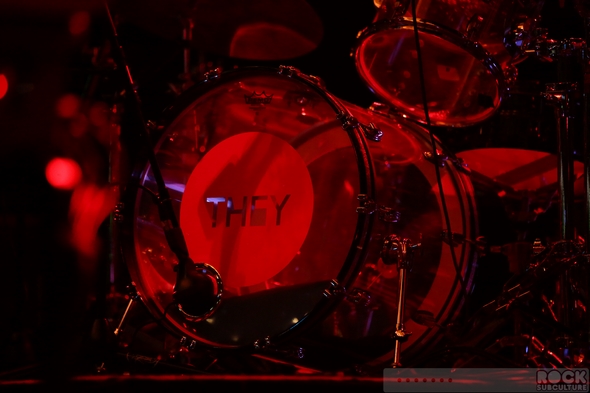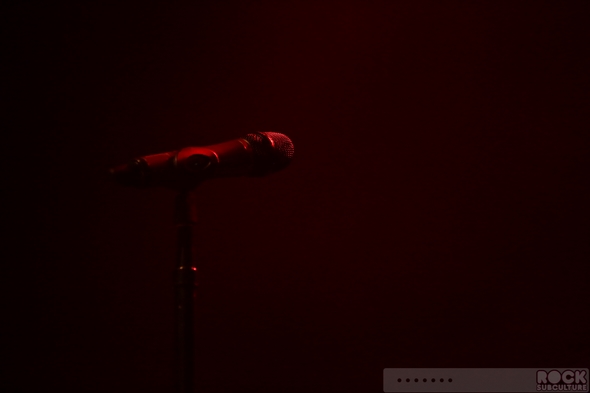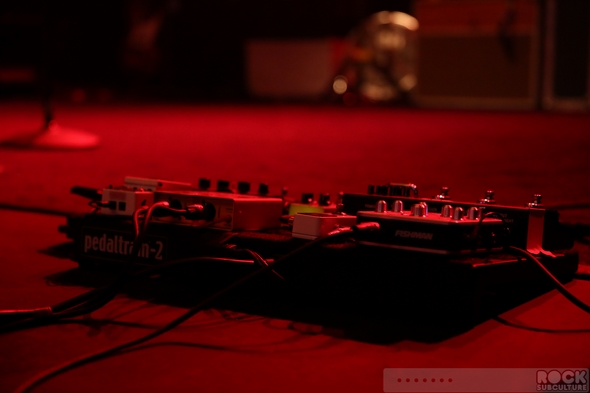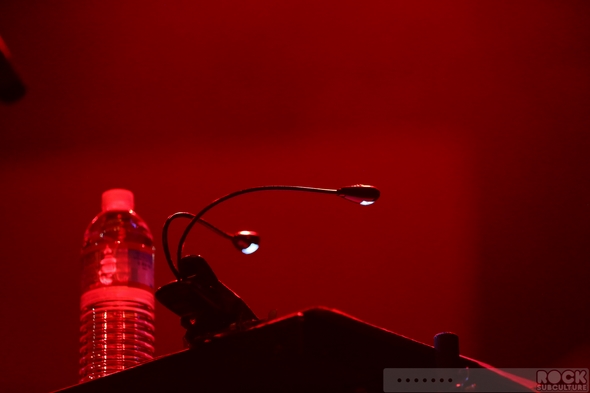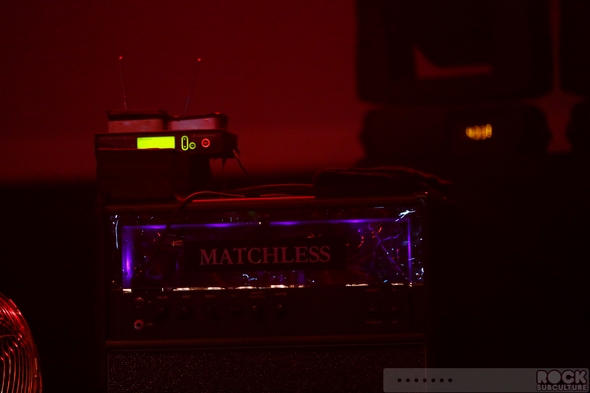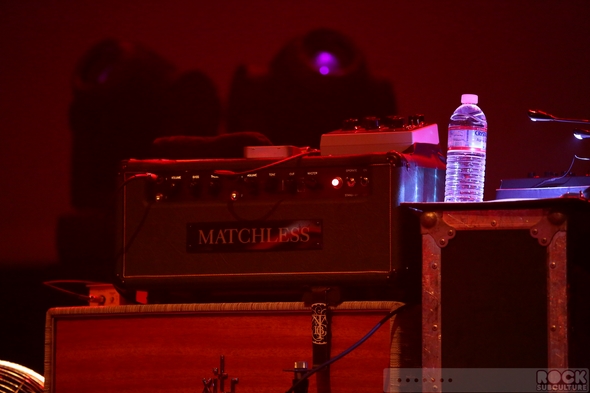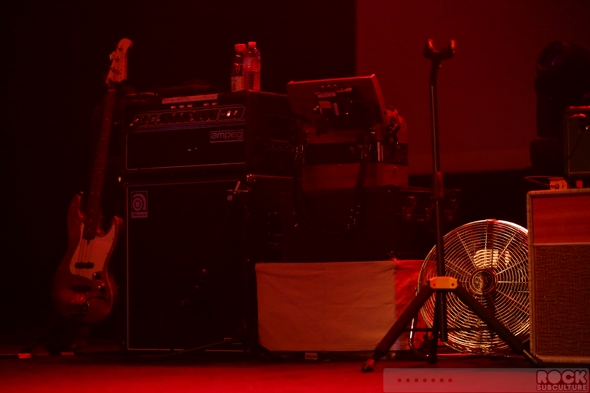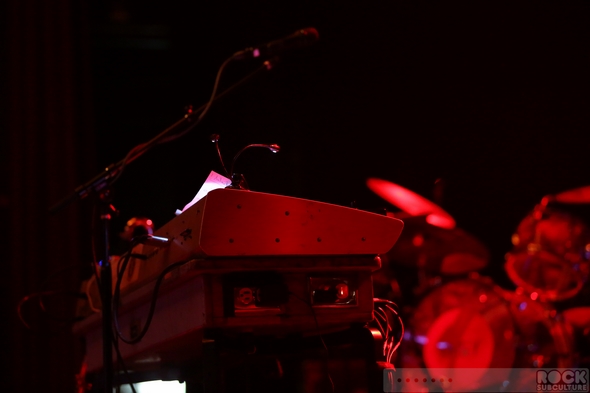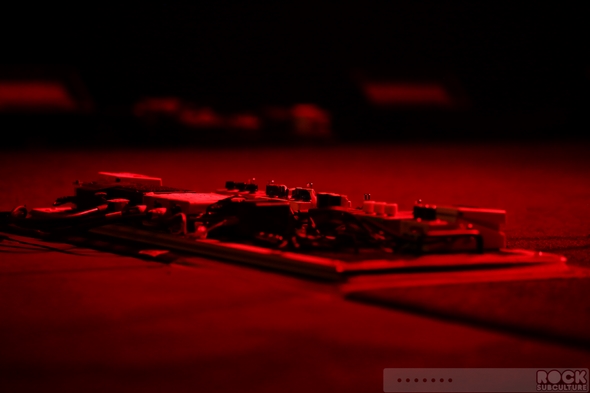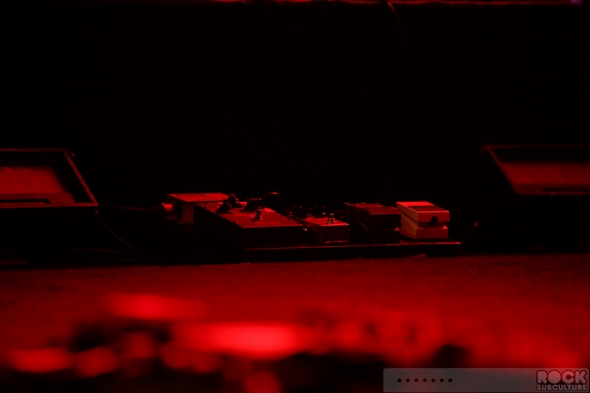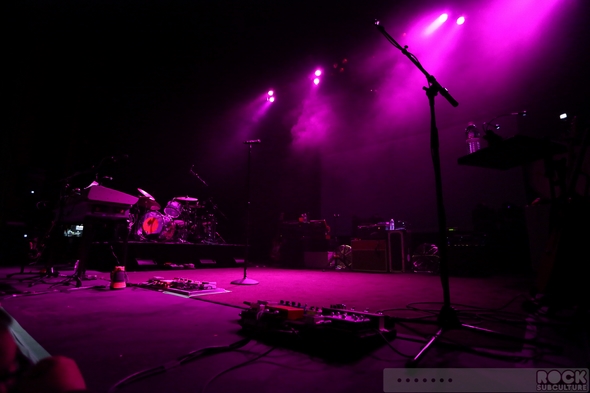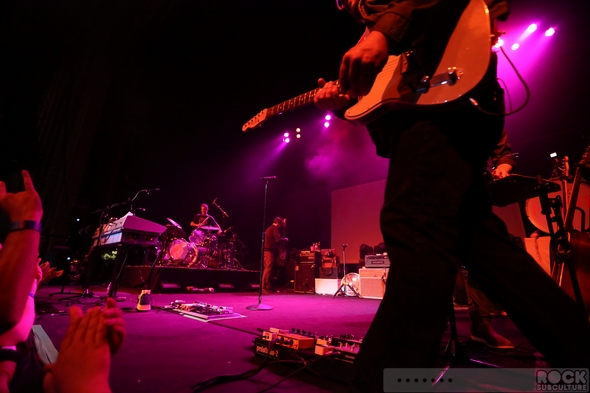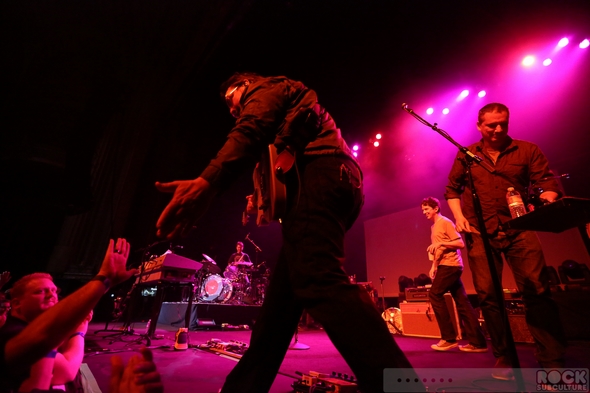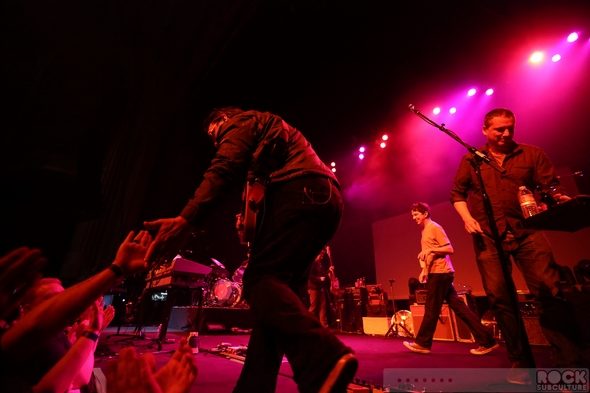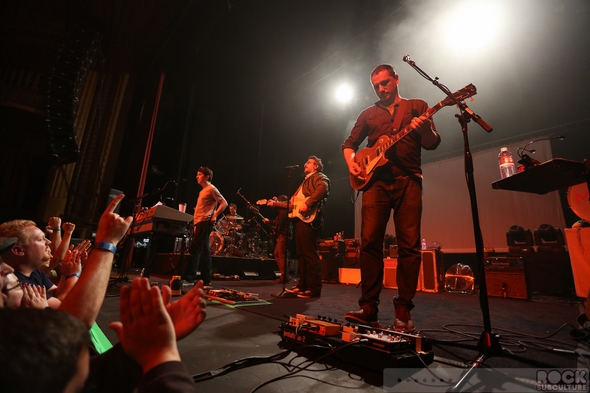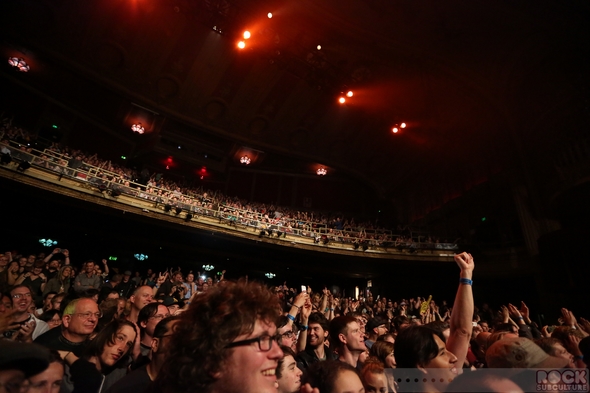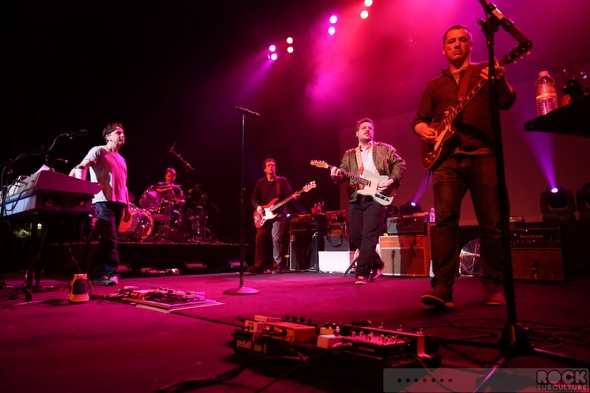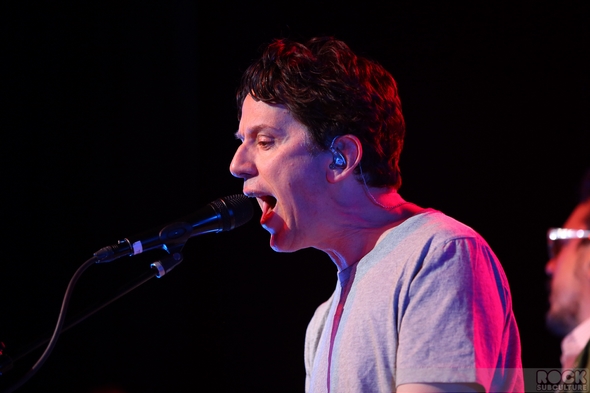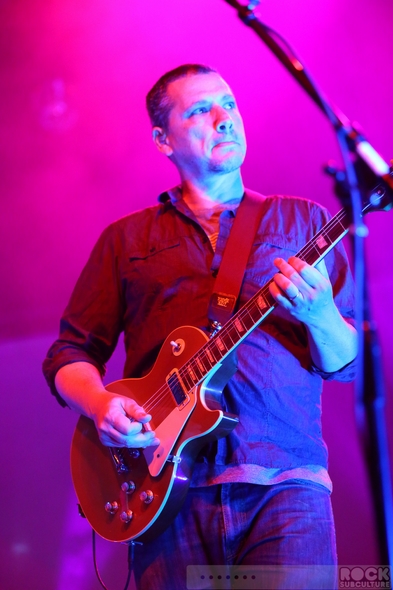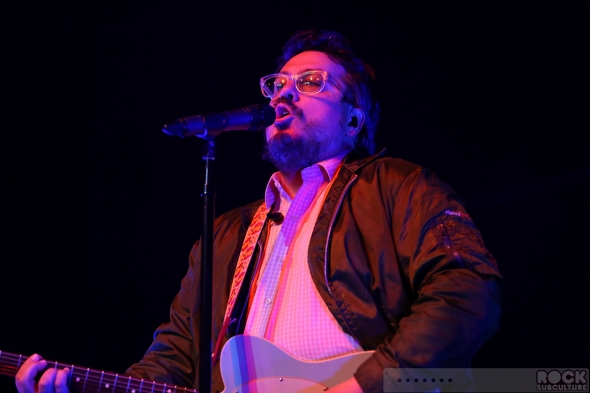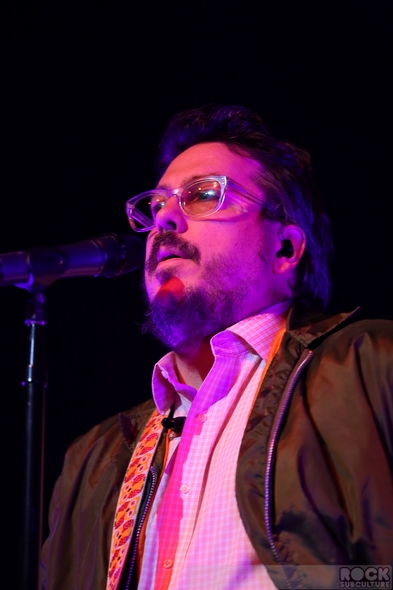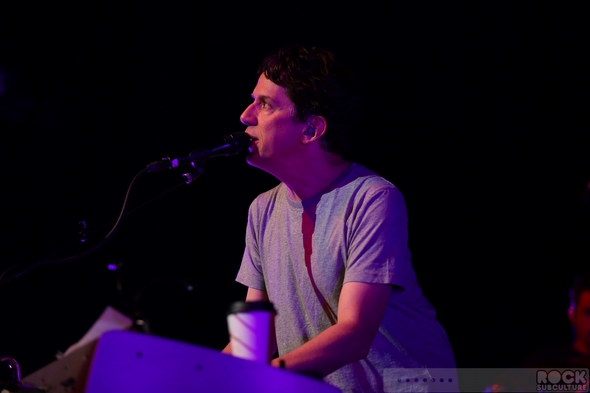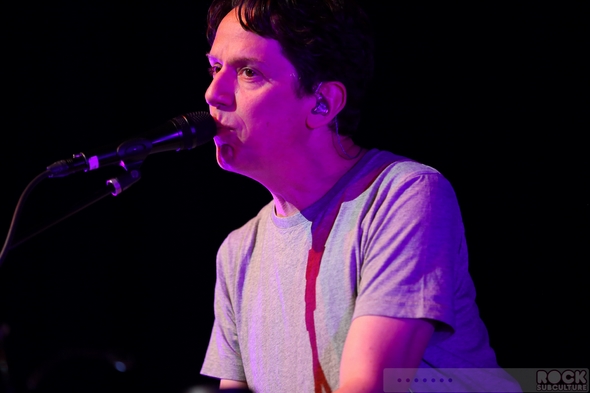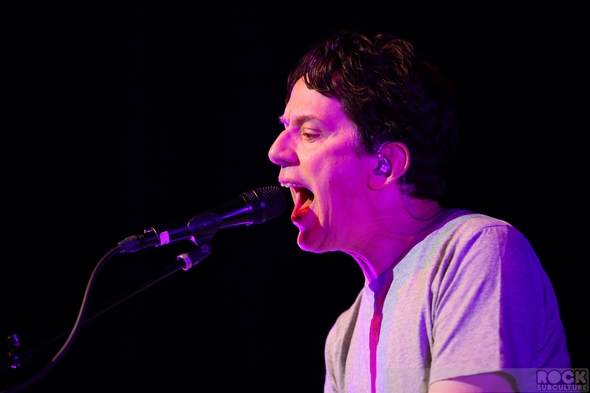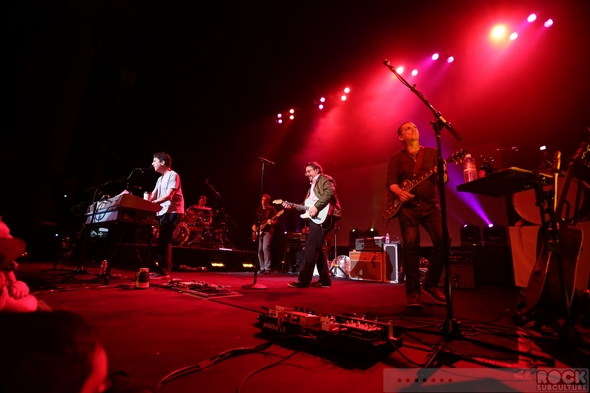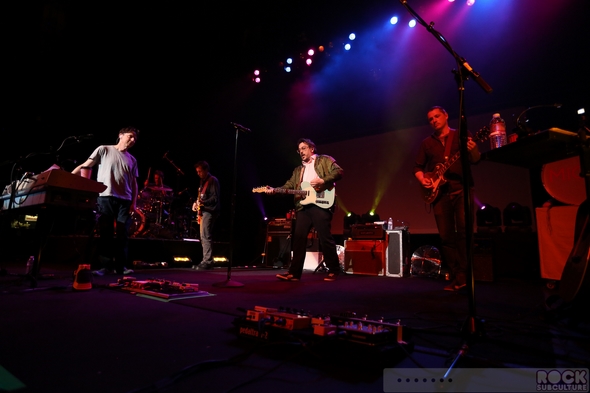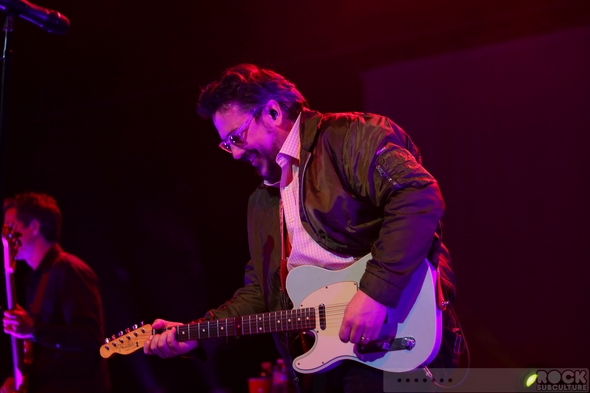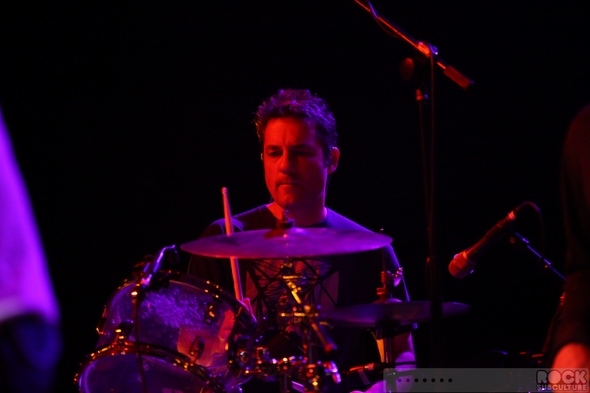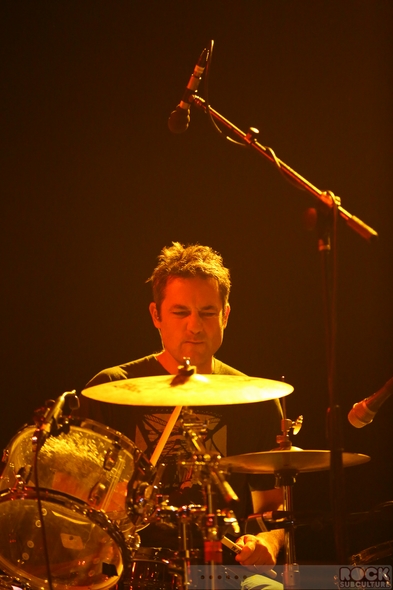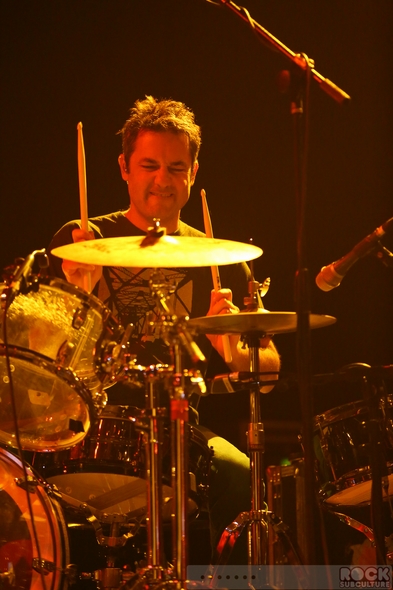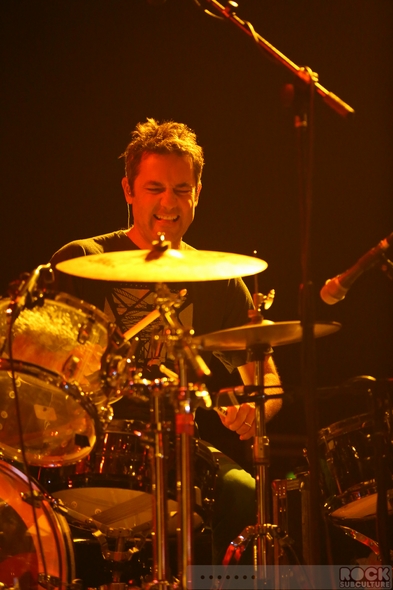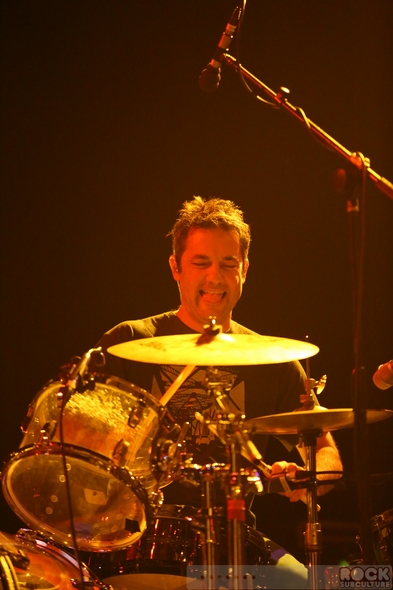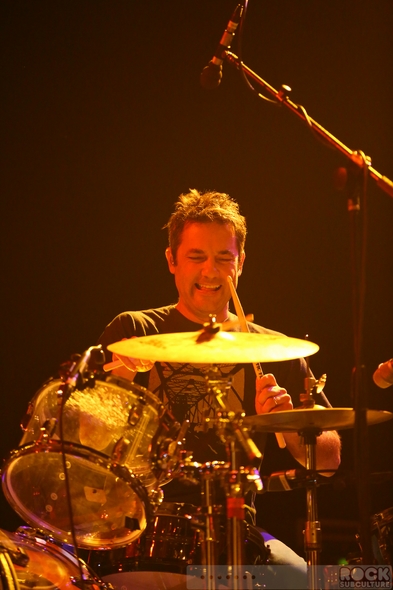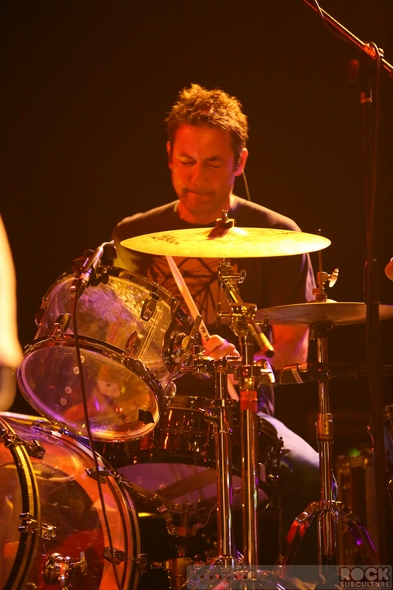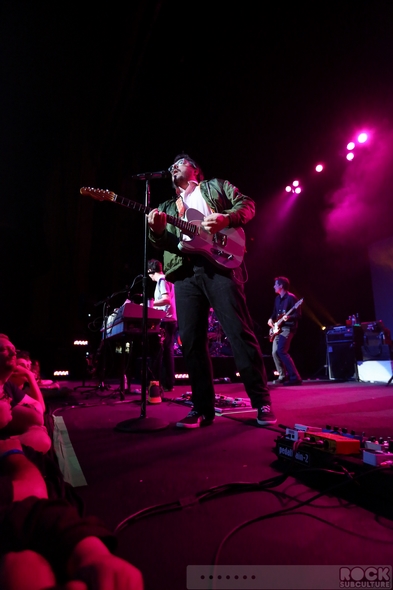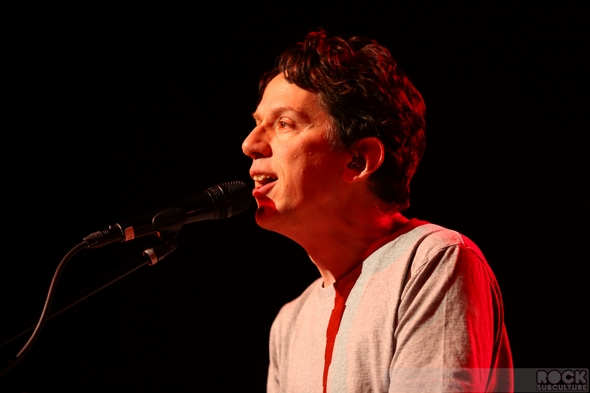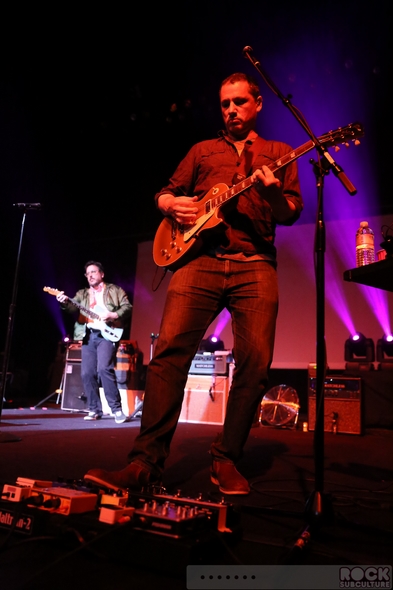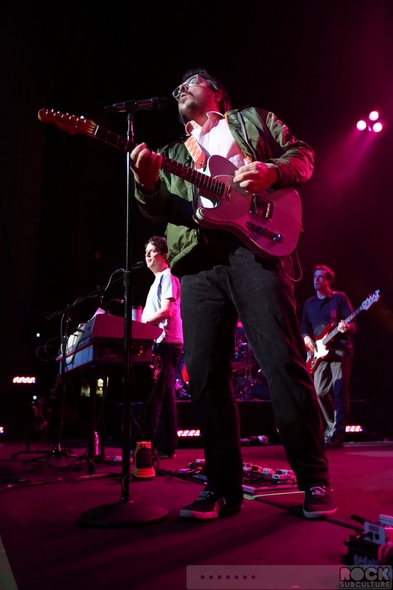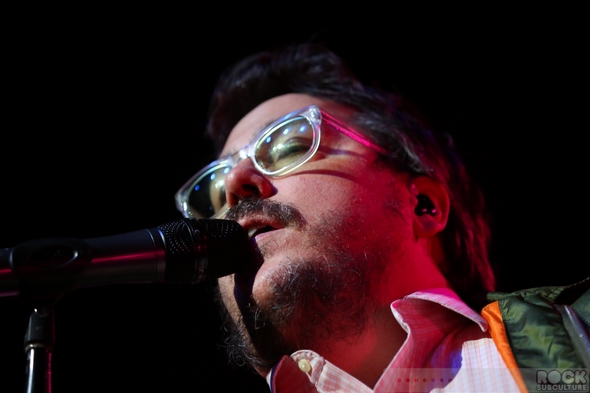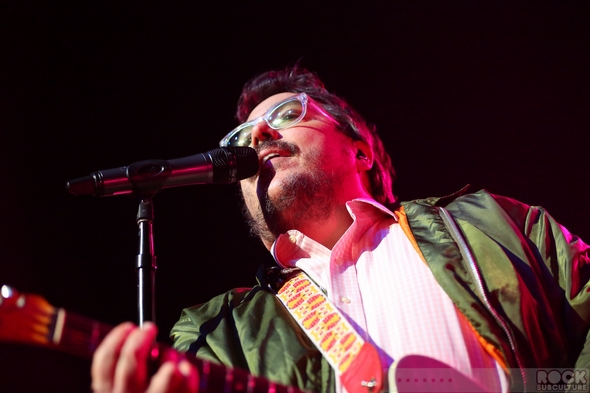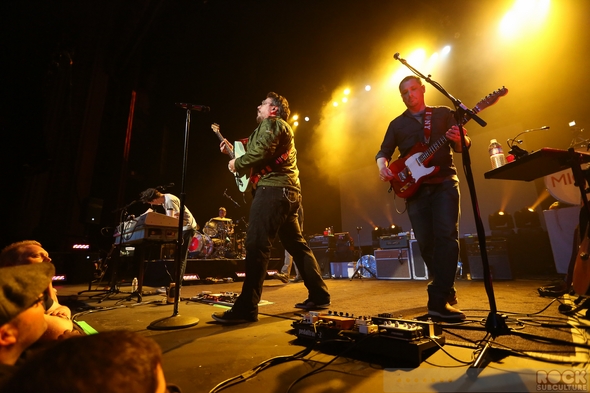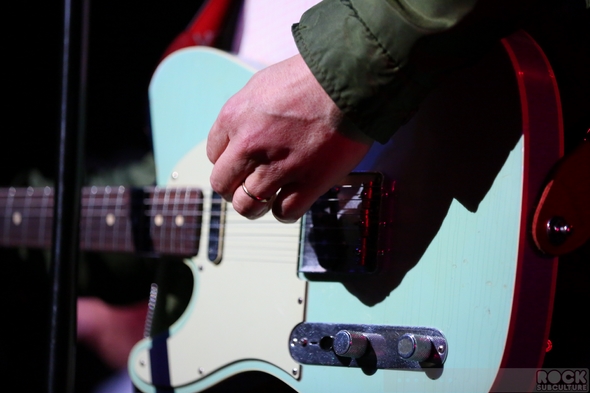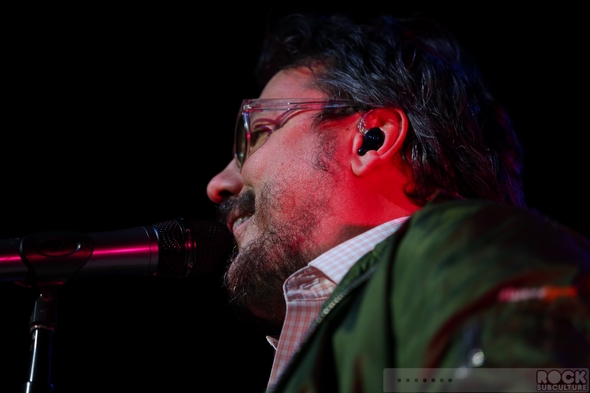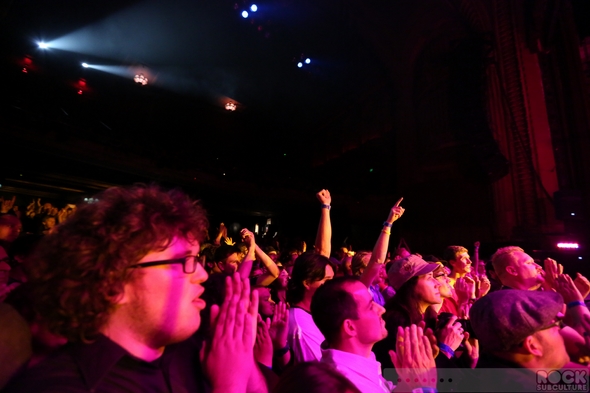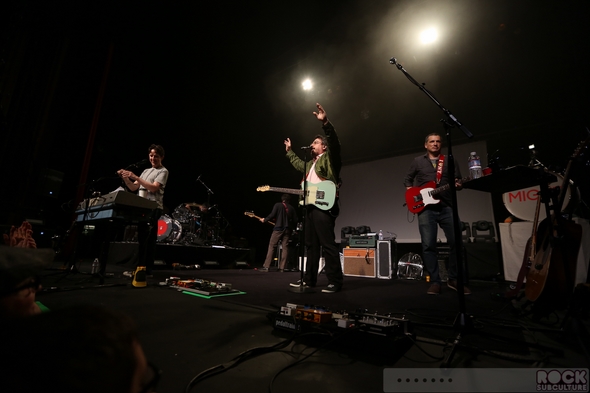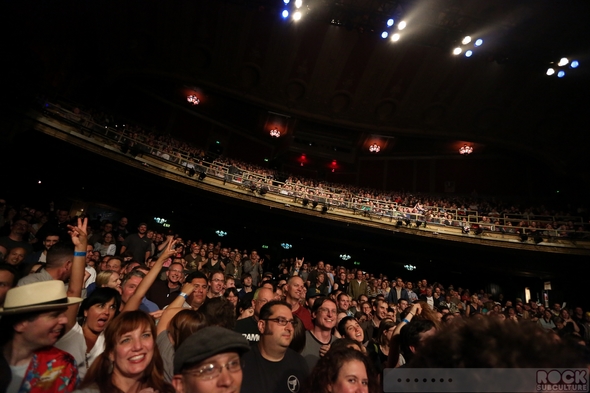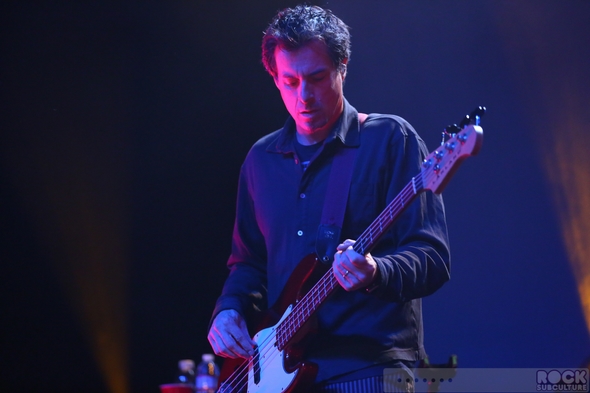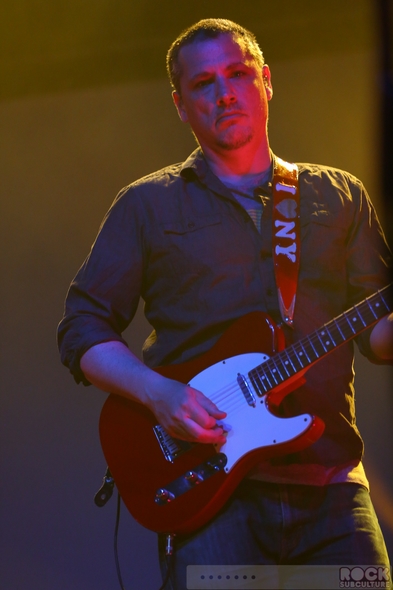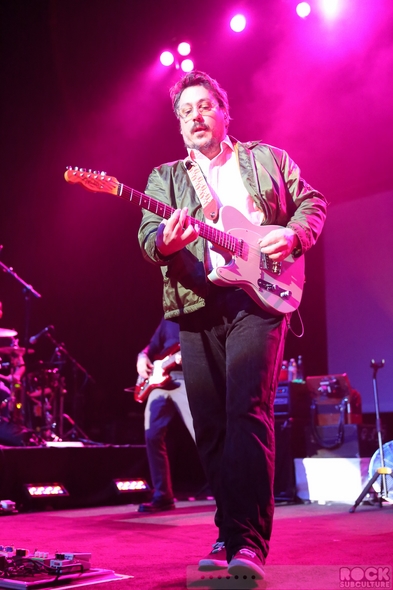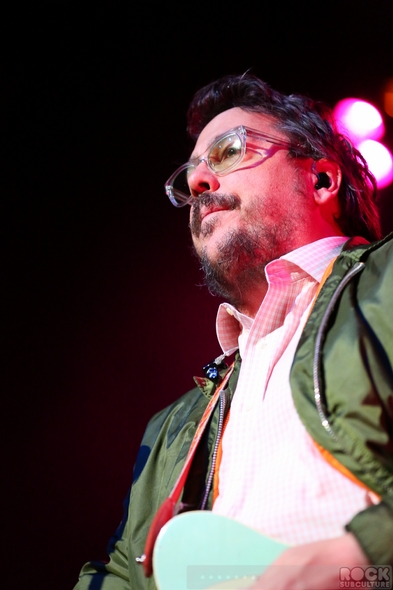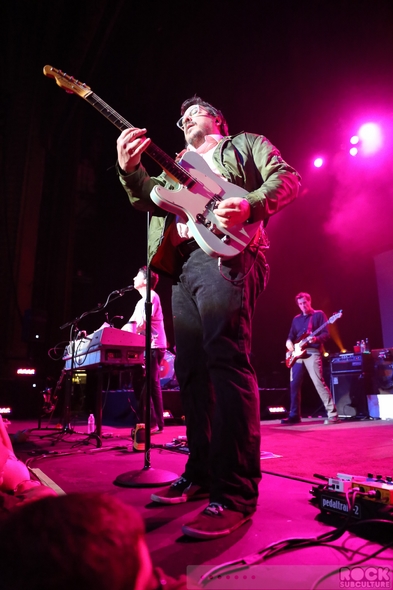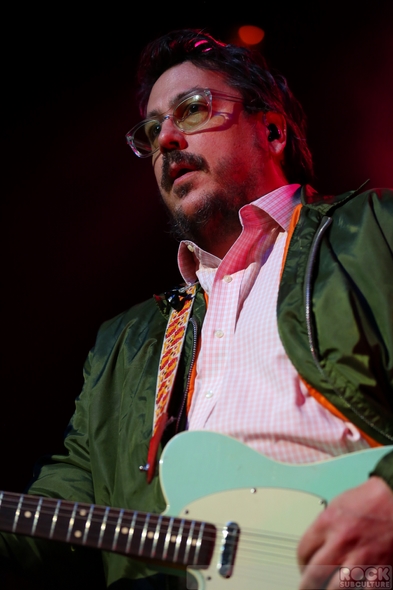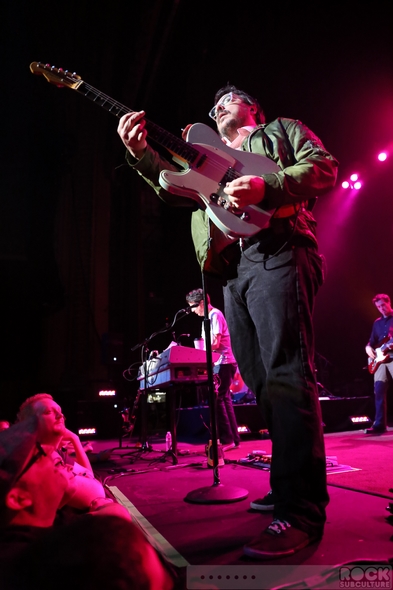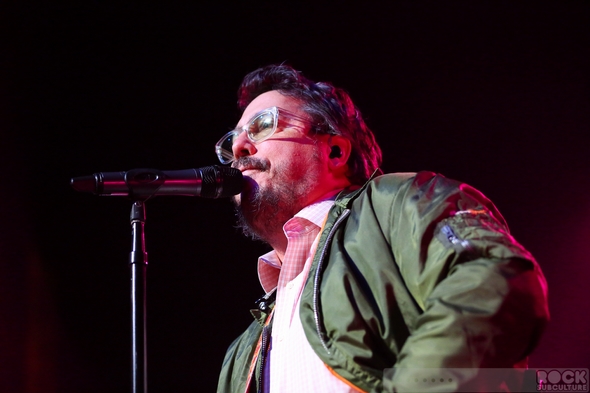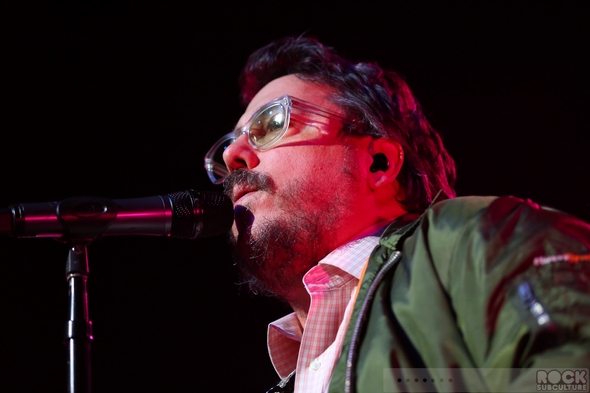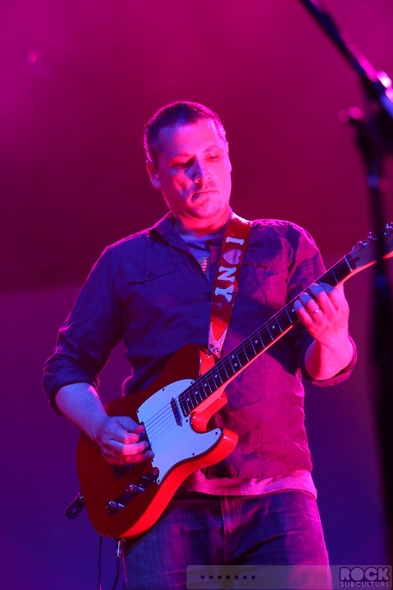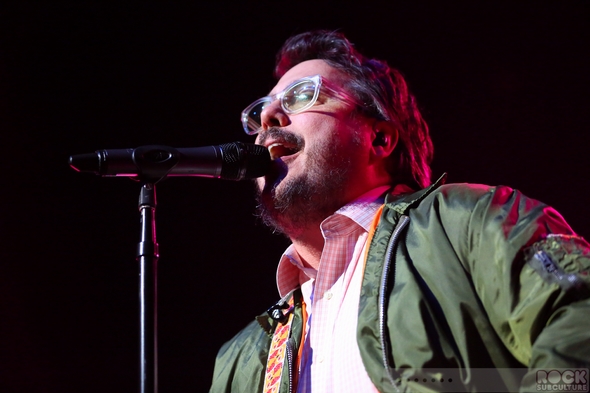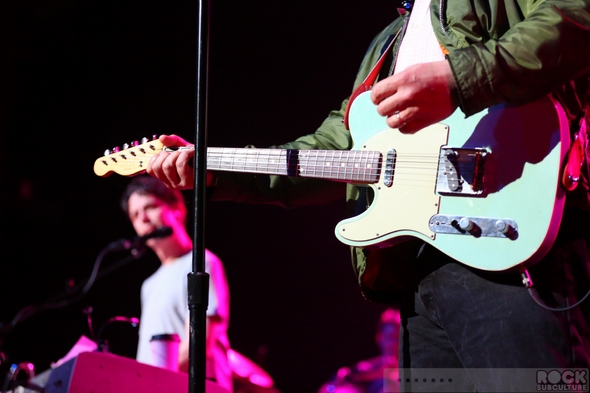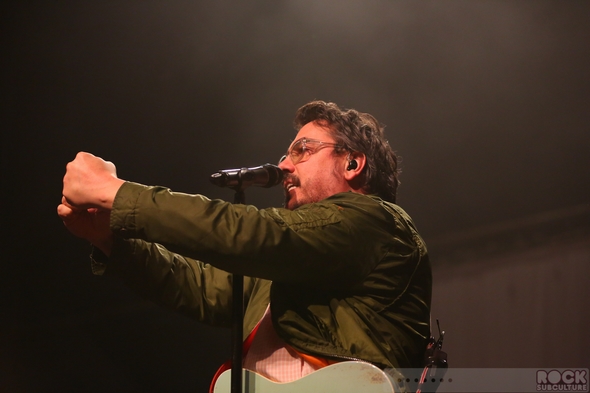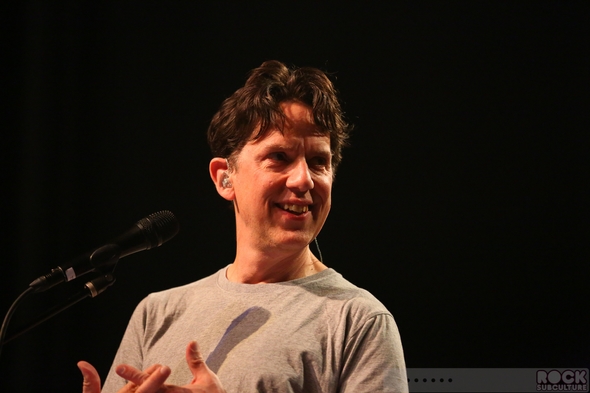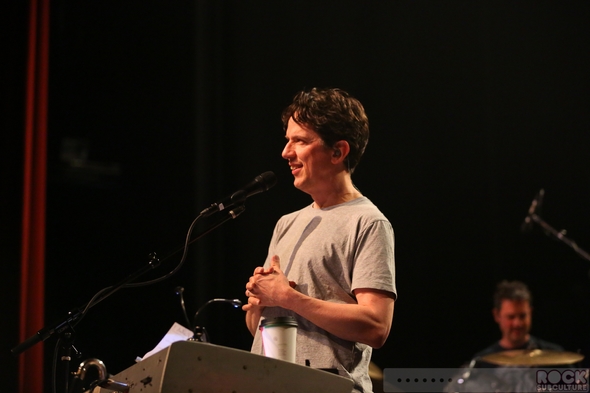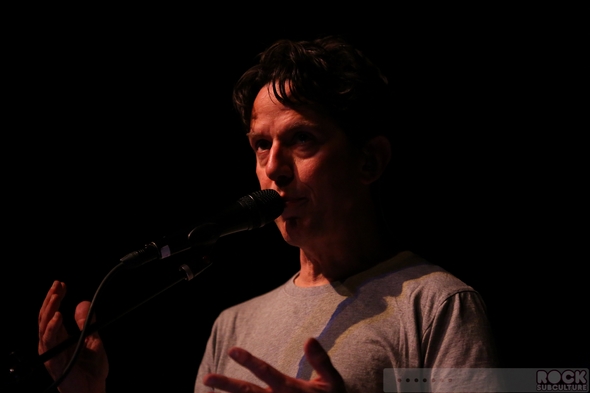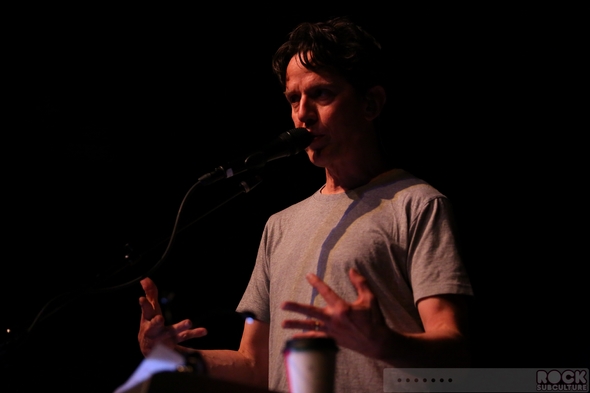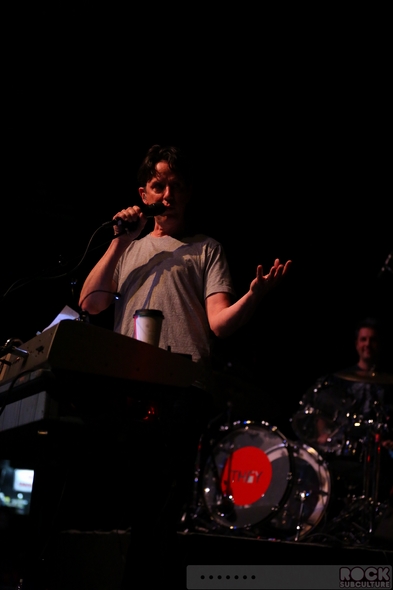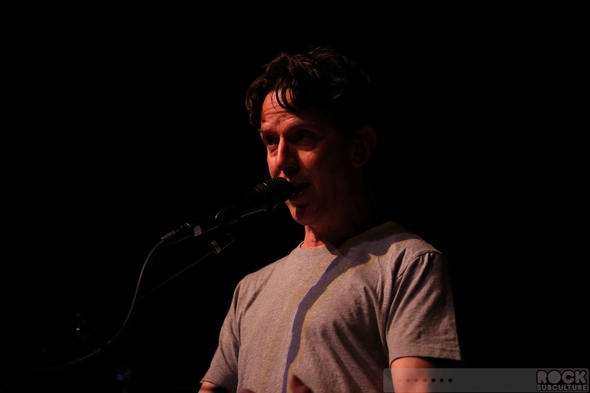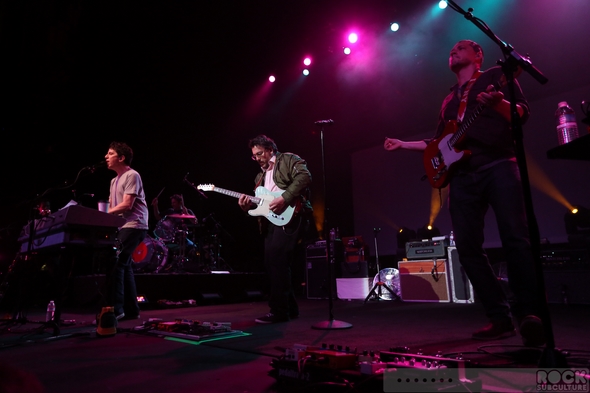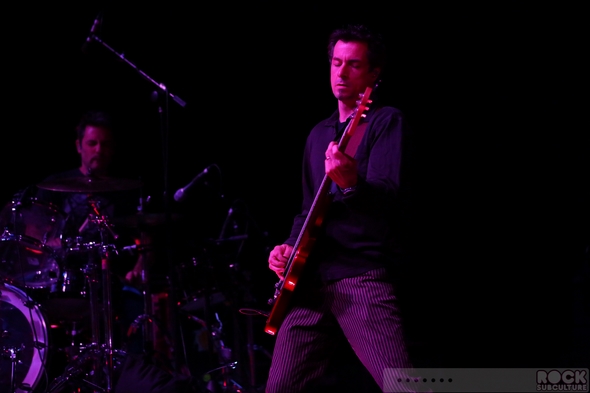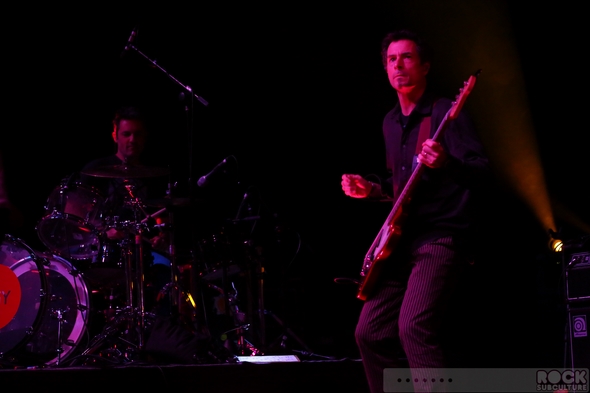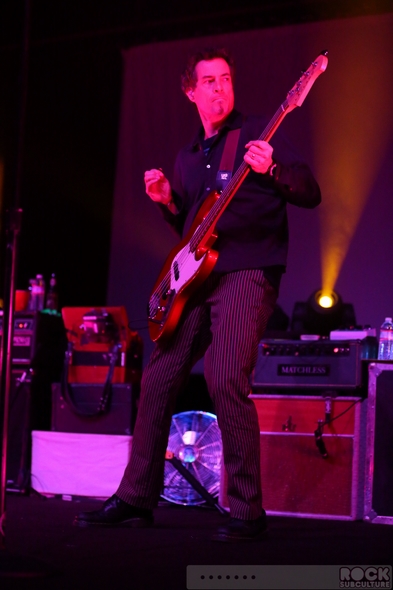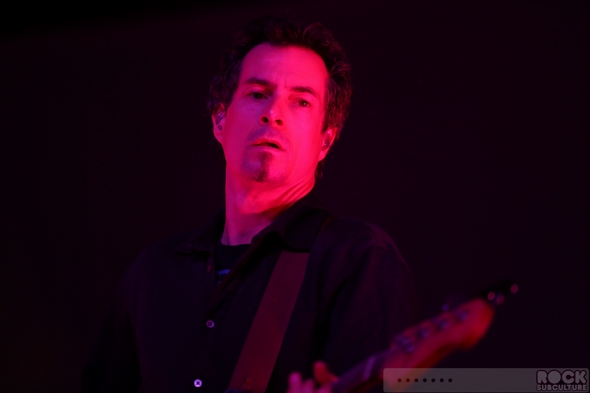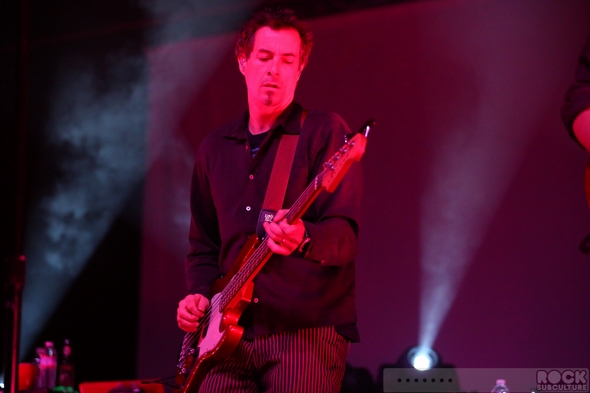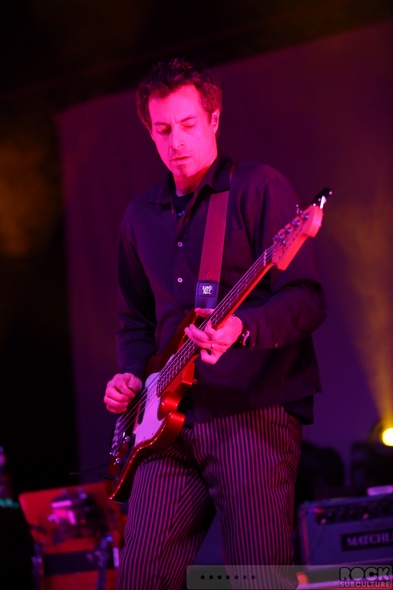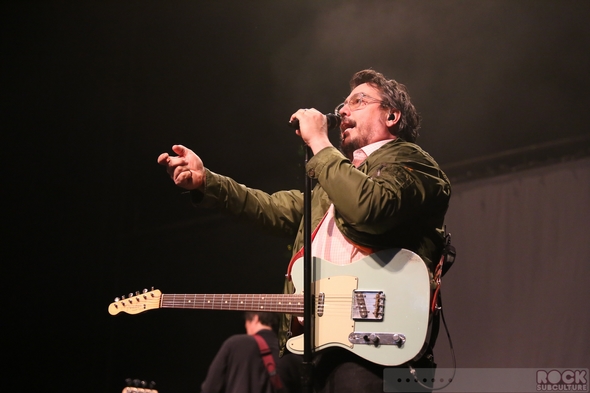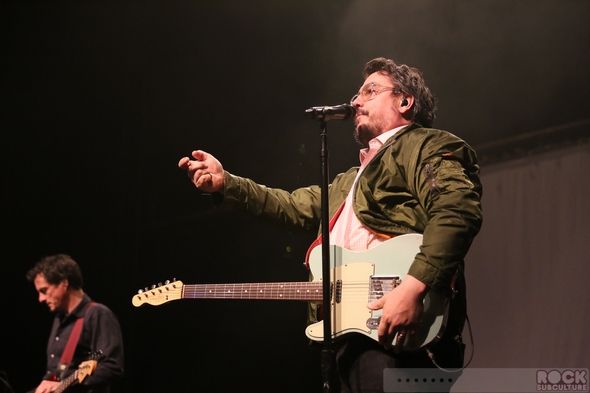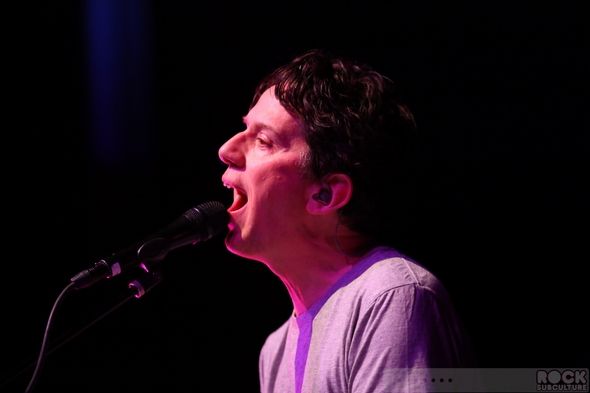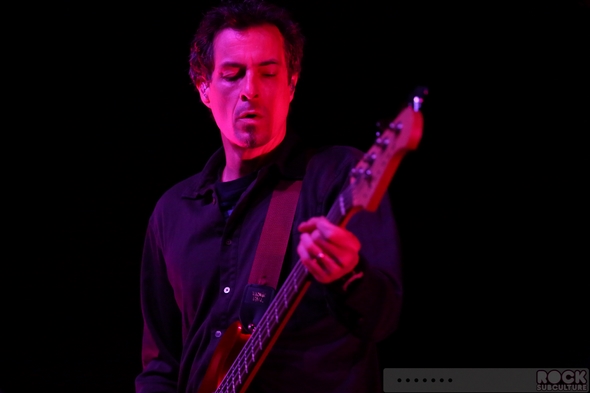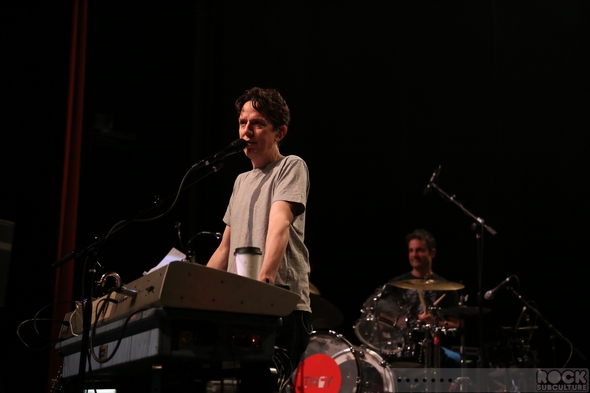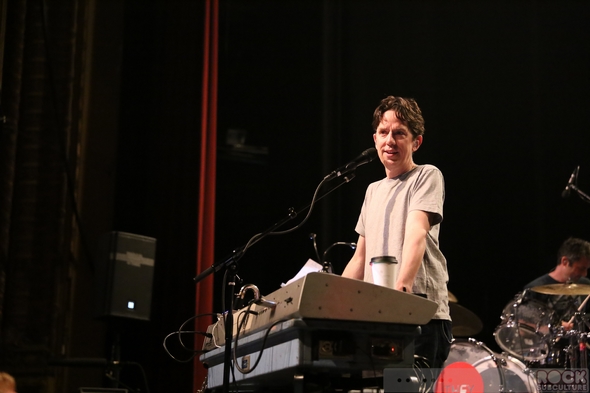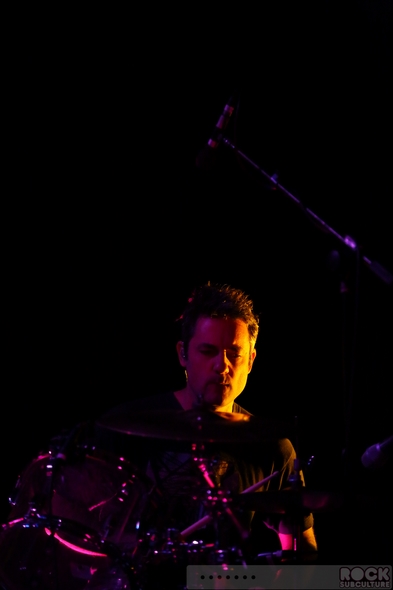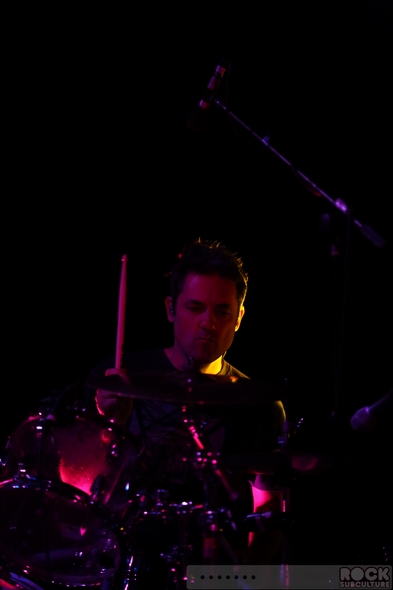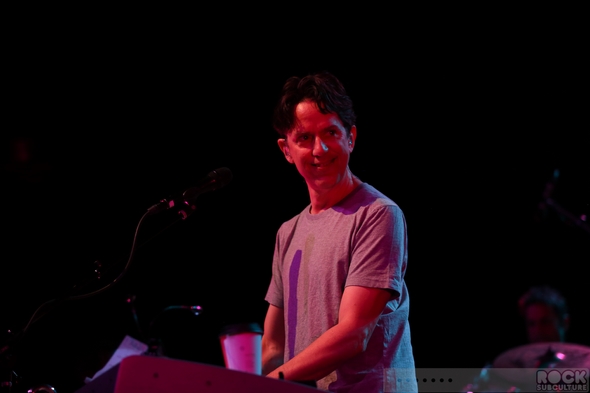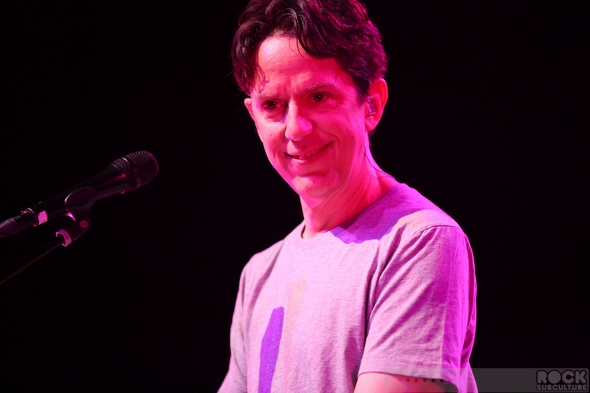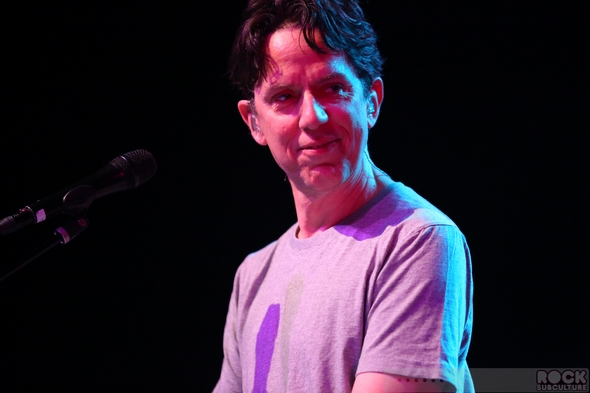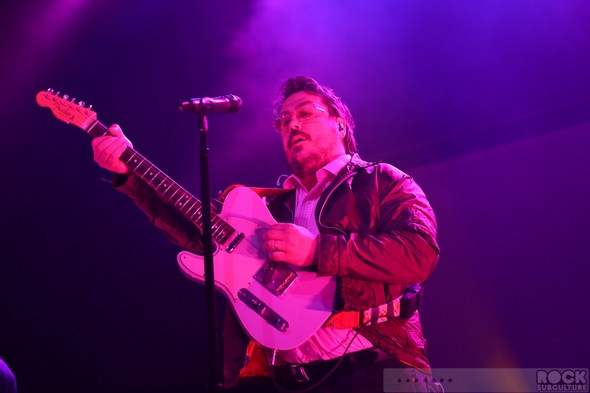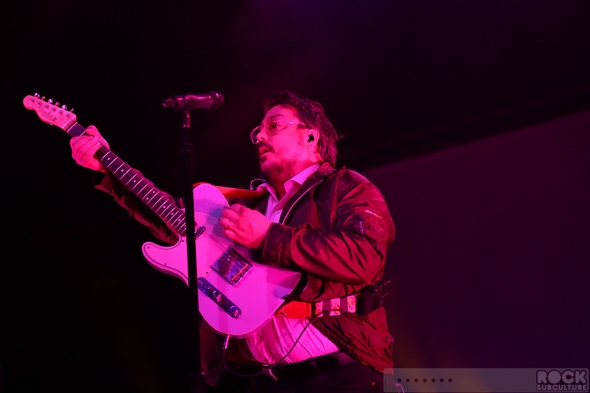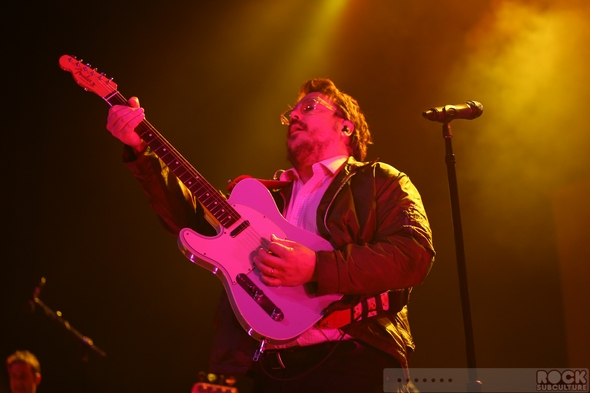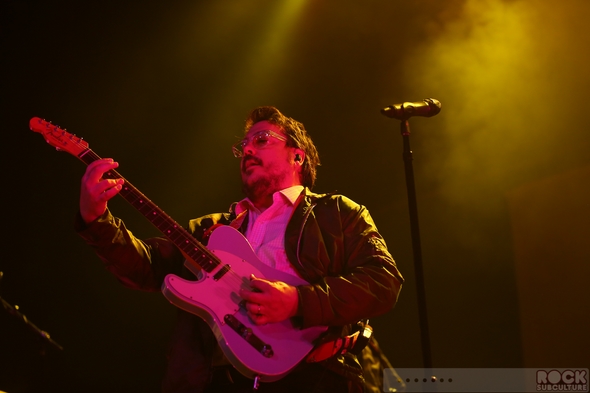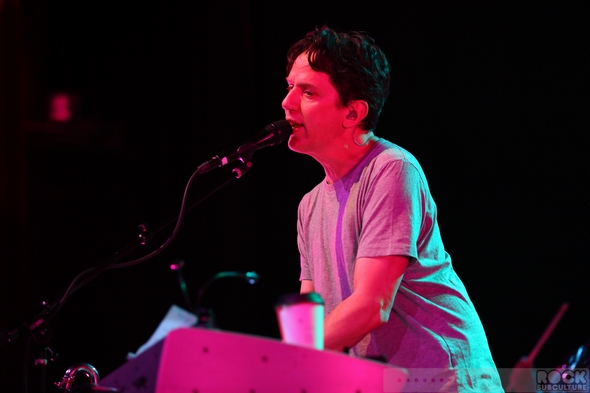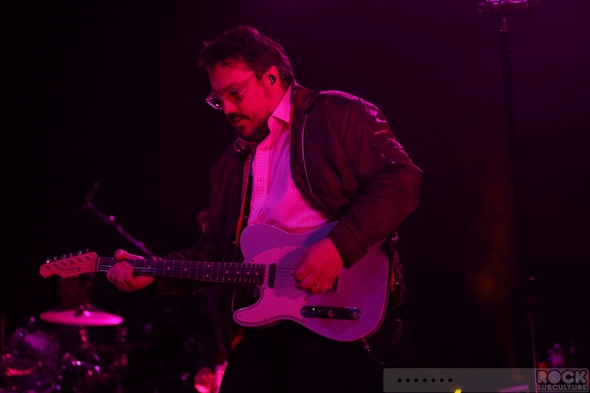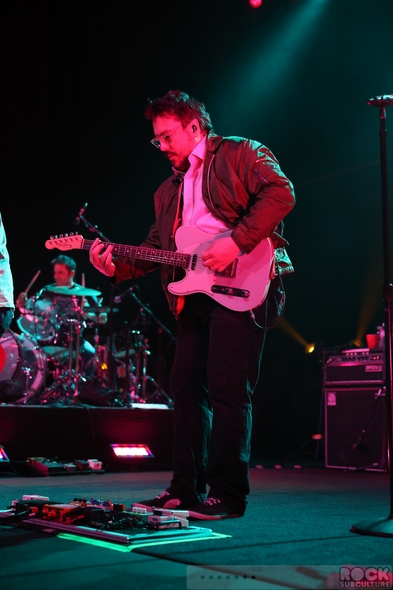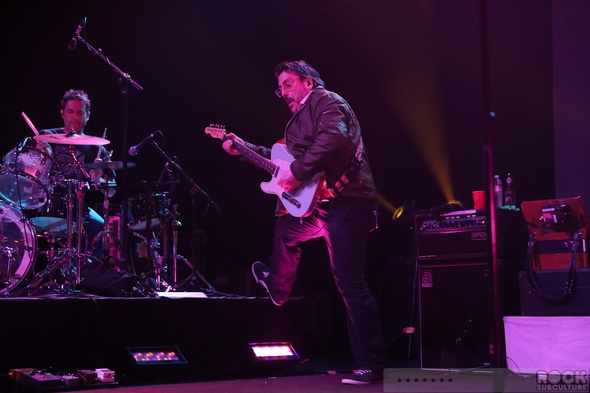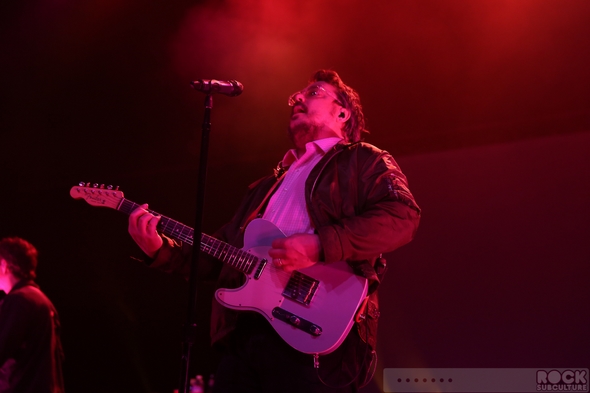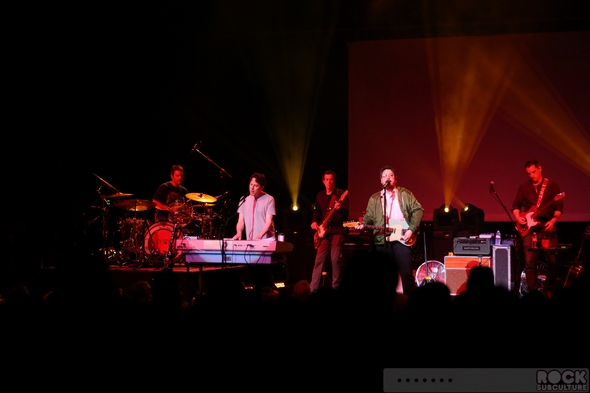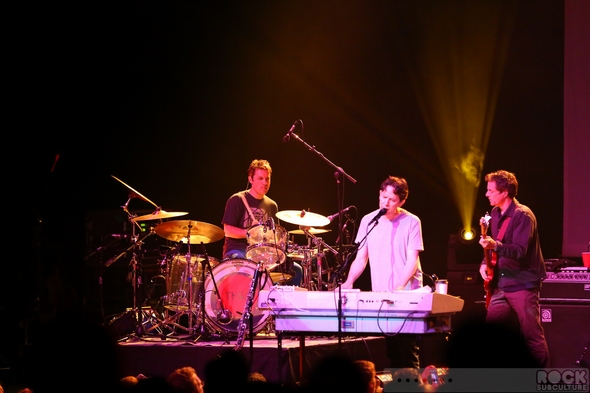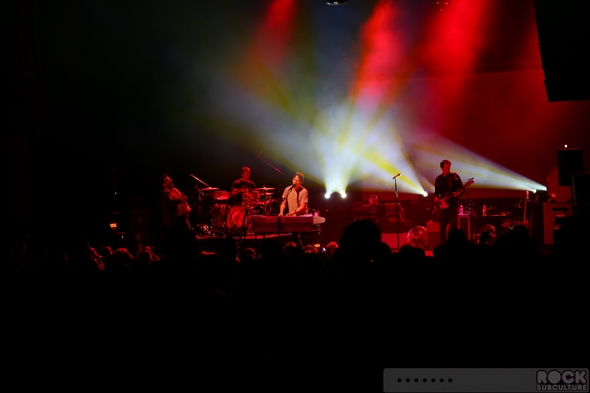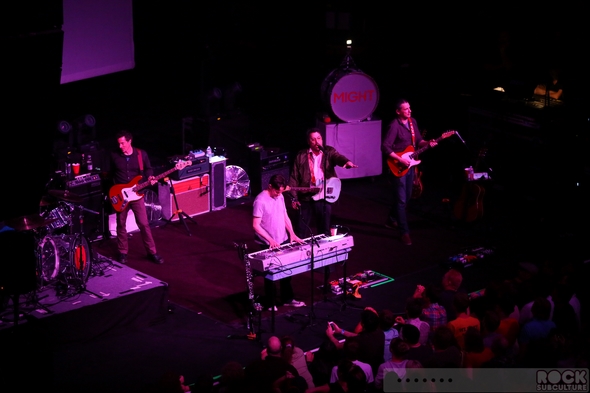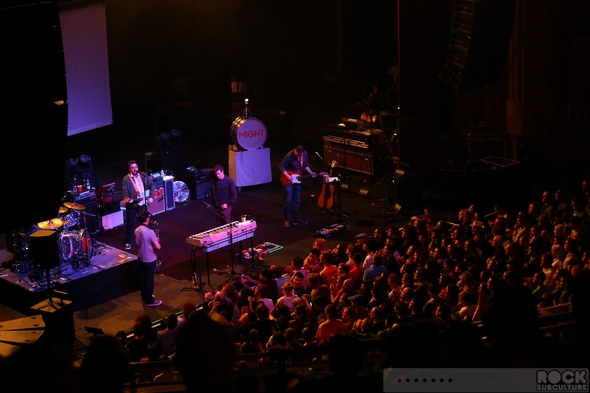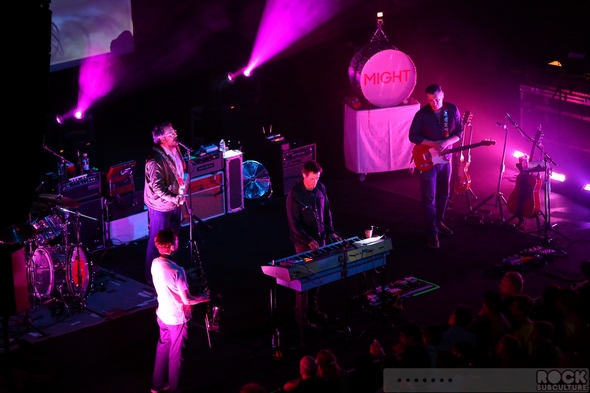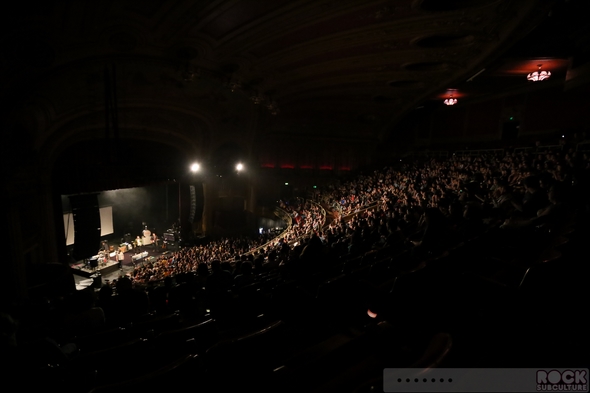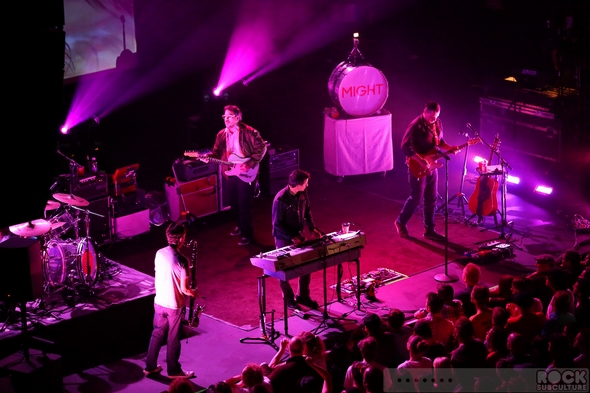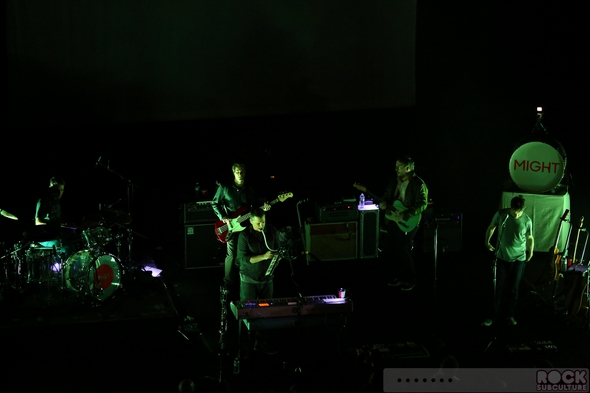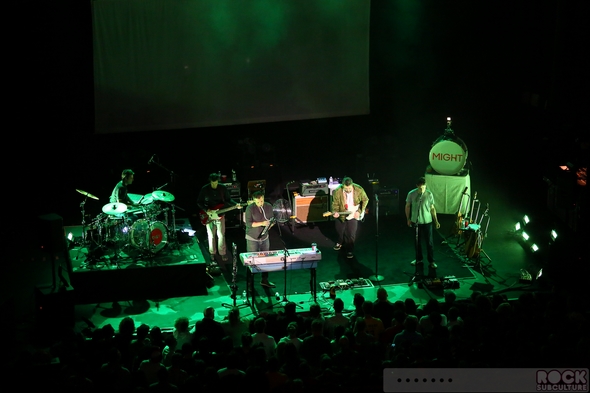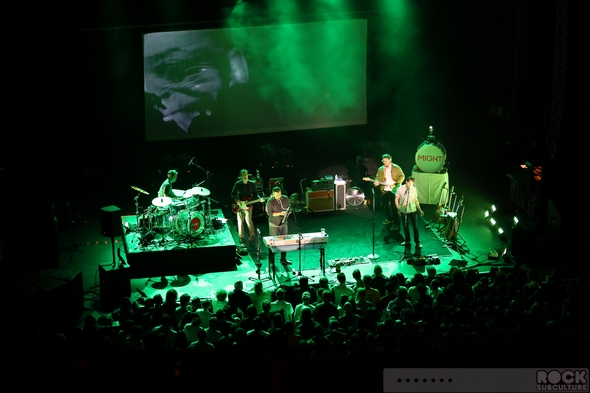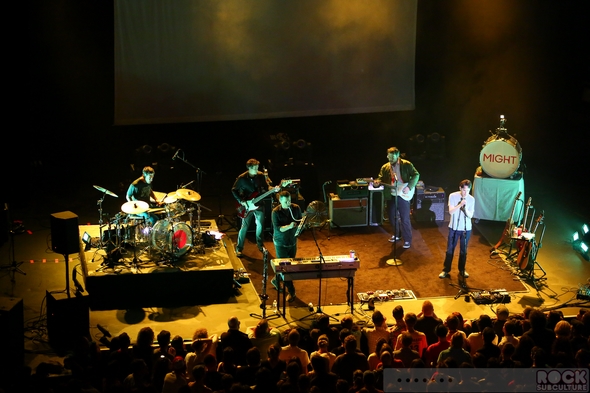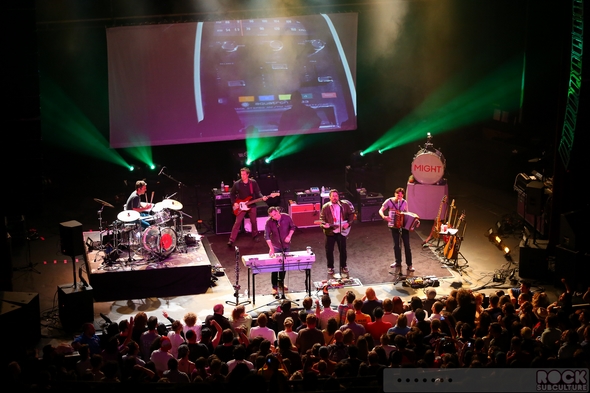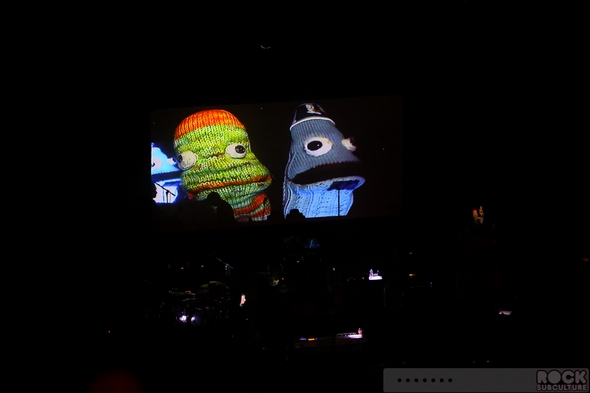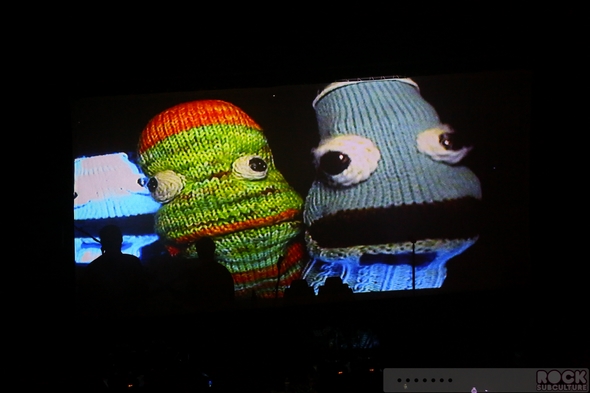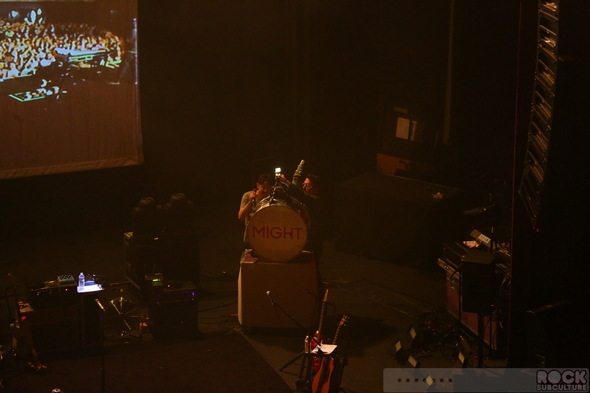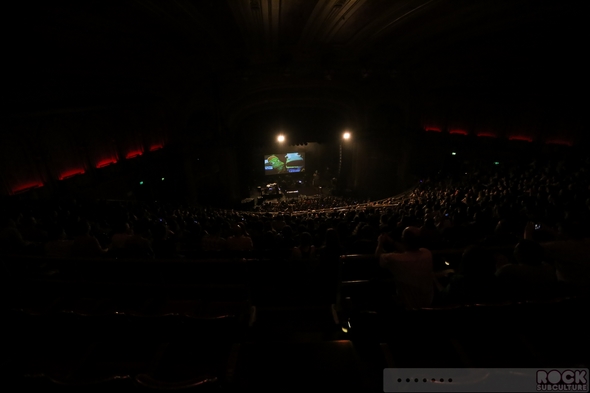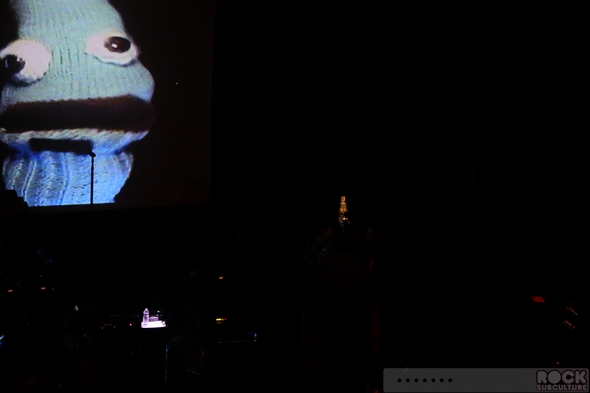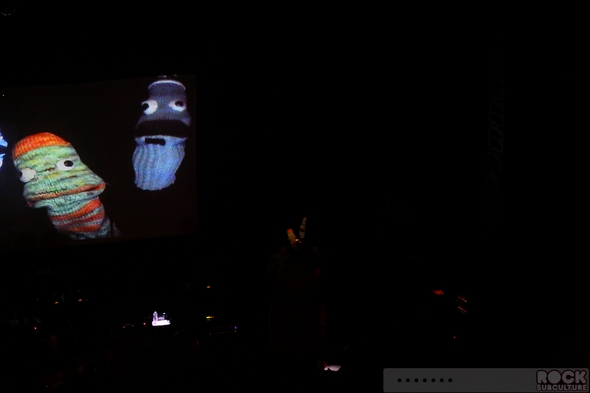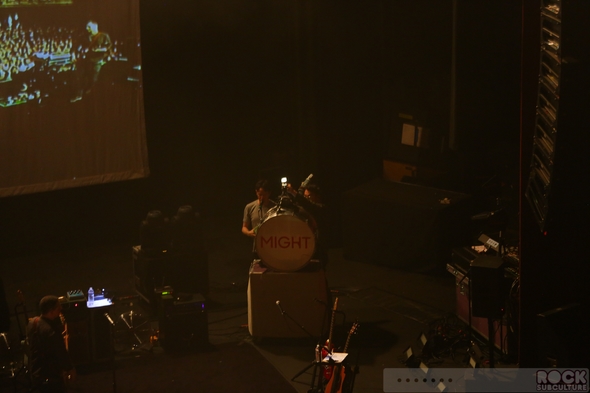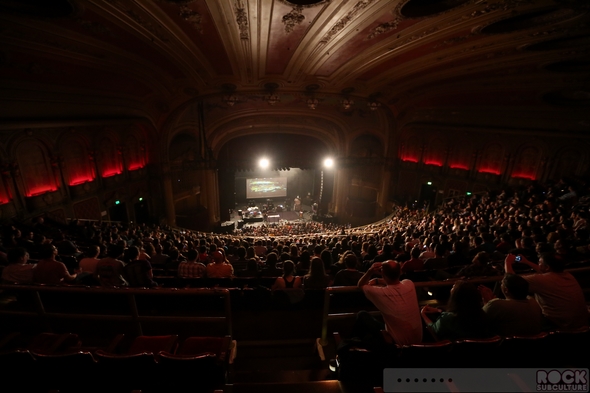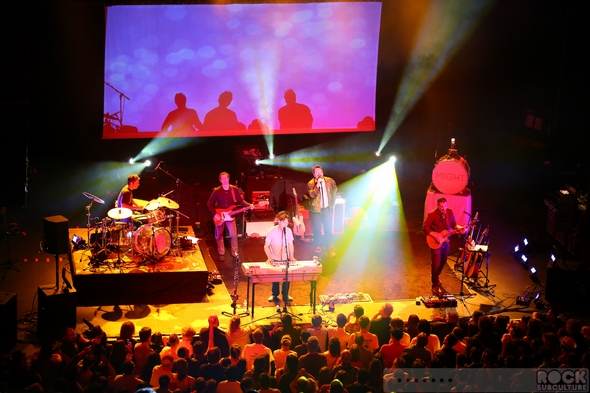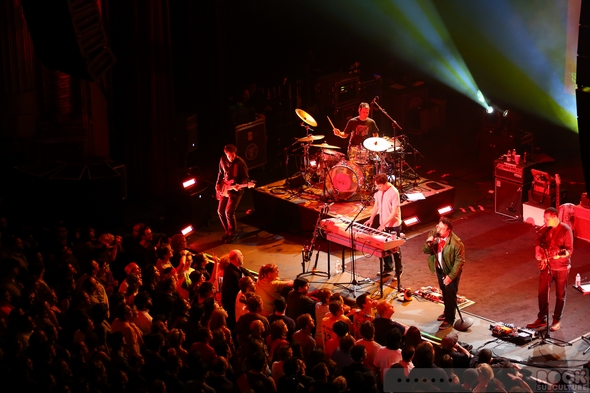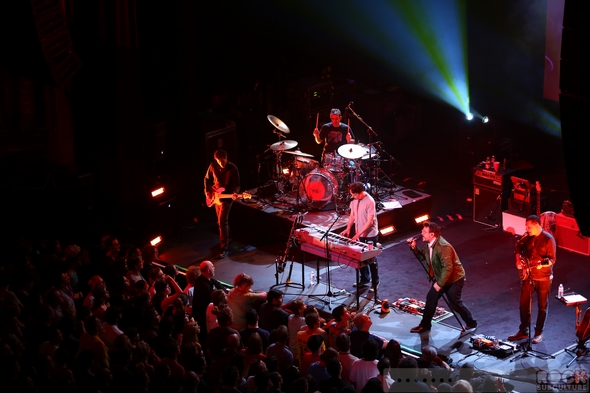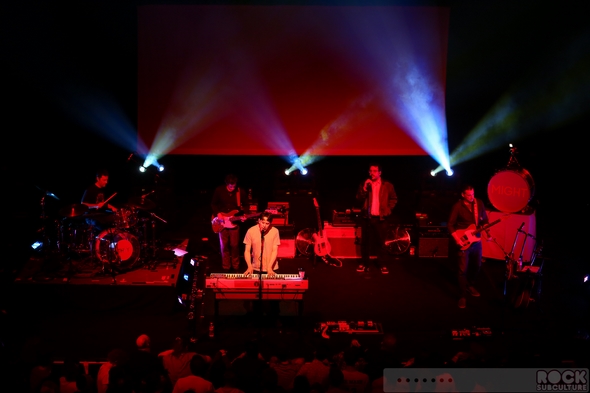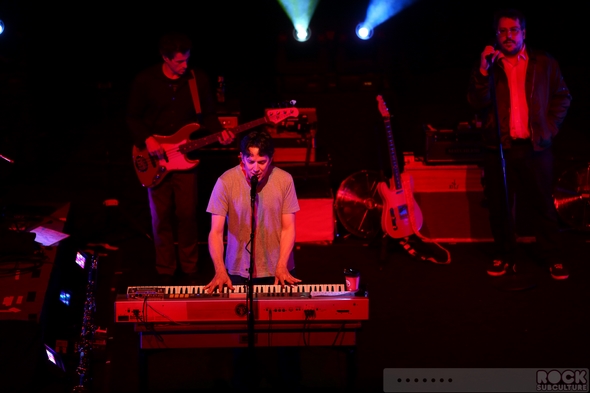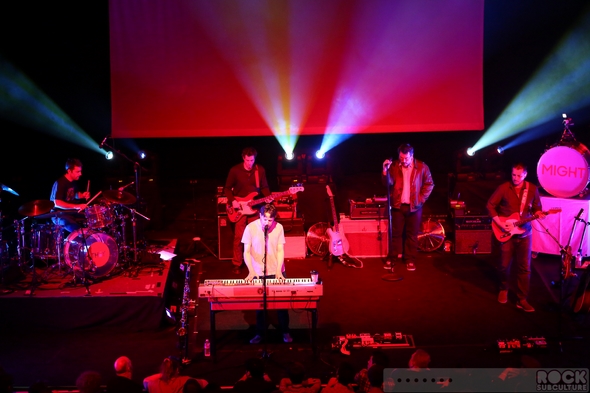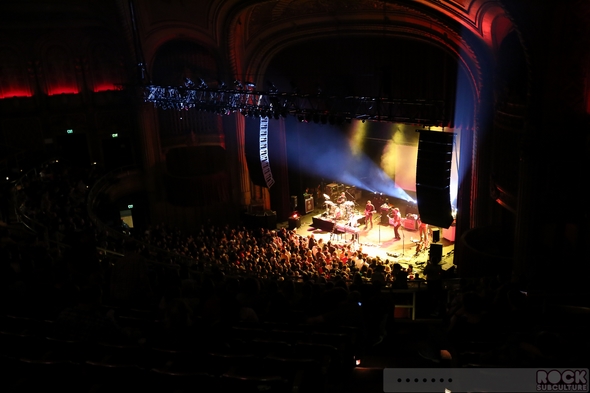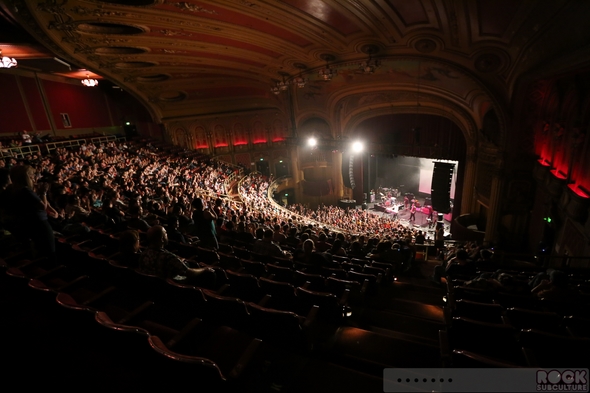 Jason DeBord