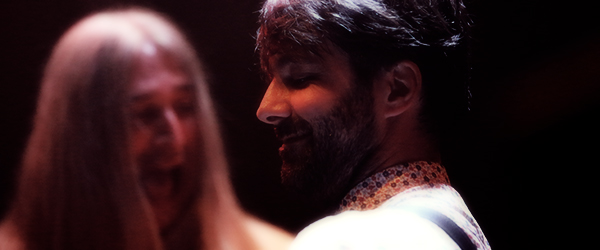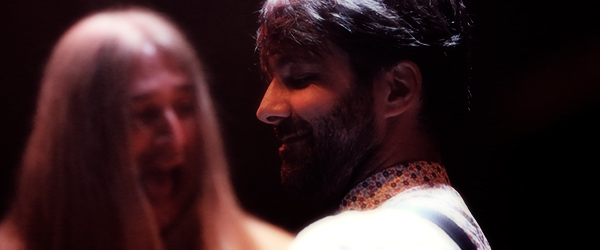 2013 is shaping up to be a great year for new music and exciting artists playing live dates, and AM & Shawn Lee are most definitely a part of both. With the release of their second collaborative studio album last month, La Musique Numberique, it is fueled by some amazing songs that translate brilliantly well in their live sets. The transatlantic writing and recording process (with AM in Los Angeles and Shawn Lee in London) produced an electronic and synth-driven collection of songs that fuse sounds from past decades (particularly the 70s and 80s) but sound as contemporary as anything else released in the past few years. As performers, both sides of the duo have a very relaxed style and great chemistry. As the climax to their "Sounds of Summer" touring album release party, it was a festive night at Rickshaw Stop in San Francisco last night, with a great crowd in an intimate venue.  If you've never checked out their music, you are missing out and you can preview over at SoundCloud… awesome stuff!

Who: AM & Shawn Lee | AM Official Site | Shawn Lee Official Site
Who or Supporting: Chicano Batman
Who or Supporting: Giggle Party
Venue: Rickshaw Stop
Where: San Francisco, California
When: June 26, 2013
Seating: General Admission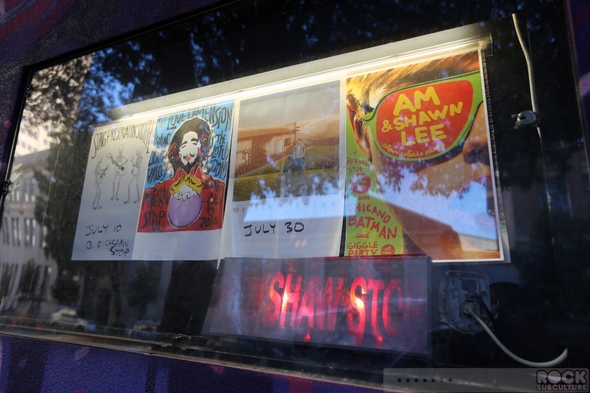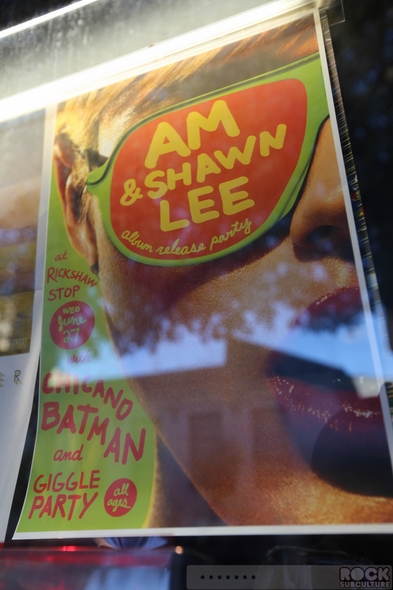 Waiting outside the venue for doors, I had one of those moments where my ears and my brain couldn't agree with one another… for a moment, with sound check bleeding out of the venue, I could swear I heard Kim Deal doing "Debaser"… but that made no sense. I did manage to sort it out later (further down the review). The Pixies? What?
In any event, it was an interesting mix of music, and just as interesting is that the front of stage area seemed to be a magnet for a different group of concert goers with each change of artist and each set. A real eclectic night of original music as conceived by a variety of artists.
Giggle Party
Members
Aaron (Guitar & Vocals)
Jason (Bass & Vocals)
Kat (Keyboards & Vocals)
Brent (Drums & Vocals)
Drum Machine (Mother fuckin' beats)
With a band name like Giggle Party, one would think that they are being irreverent and going against type… expecting maybe a death metal band or something not so… giggly and party-like. Instead, the name is pretty much descriptively dead on.
I was the person standing closest to the stage when they came out, and I was immediately recruited to help blow up some balloons. No, that's not a euphemism for something… I helped to blow up some balloons.
They are one of those bands who come on stage, and you wonder if they've ever played instruments before, let alone together. But hell, they do… they tear up the stage, quite frankly, with their own special blend of pop rock. Not imitators, but innovating with their "show" as much as the music, which doesn't seem to have any division line.
But the idea of stage and floor pretty quickly went away, as members of the band spent as much time in the crowd as on the stage, and the show was highly interactive with not just the balloons, but streamers and other party fare. Like I said, the name of the band is very much how they carry on – they were there to get the party started, facing a decidedly Wednesday night crowd, and managed to get people shaken out of their day to day world to escape into a world of music and fun.
Funny enough, it was the first time I've ever seen a band get an entire crowd down on their knees, prayer-like. And in San Francisco, no less!
They definitely brought the party, with a lot of upbeat music and enthusiasm.
When they got to their cover of Pixies classic, "Debaser", they had completely won me over (The Pixies are one of my very favorite bands). And, of course, I could reconcile my internal confusion over what I was hearing during their sound check.
A really cool and fun band who leave their egos at the door (though I doubt they have any ego at all); they are definitely worth checking out, and not just a novelty act. Their music was quite good, and they did a great job creating an atmosphere all their own in opening an evening of amazing music and genuine music artists.
After they left the stage, a roadie pulled their one set list off a monitor, crumpled it up, and tossed it into the audience, right in front of my feet, so I saved it and took the photo below to memorialize the songs played at the show last night:
Below are some photos of Giggle Party performing on stage (click any image for higher resolution version of each photo):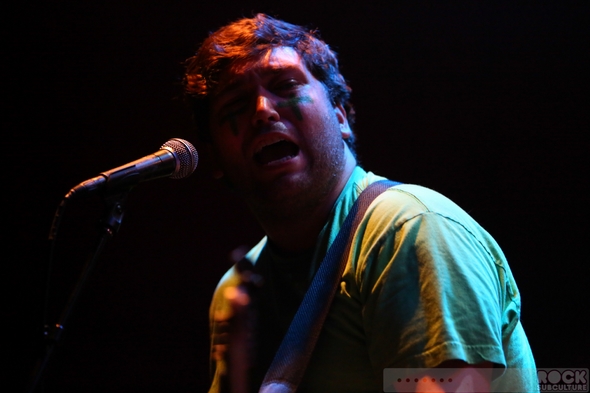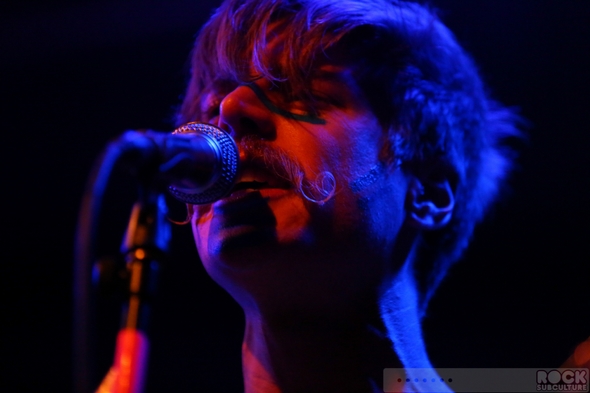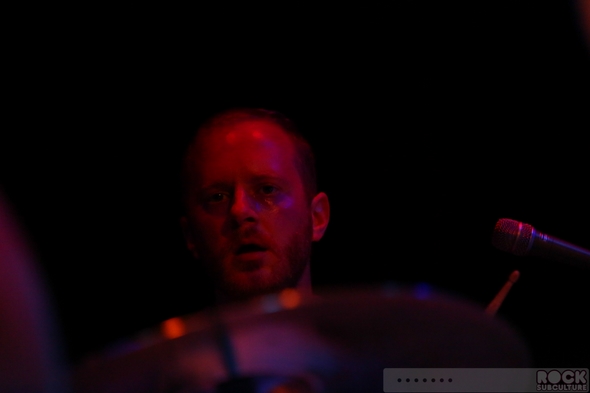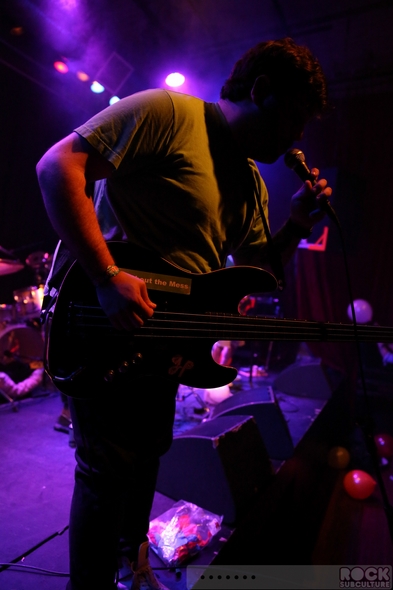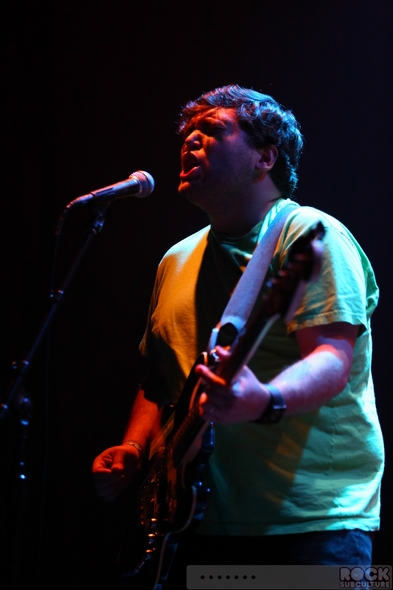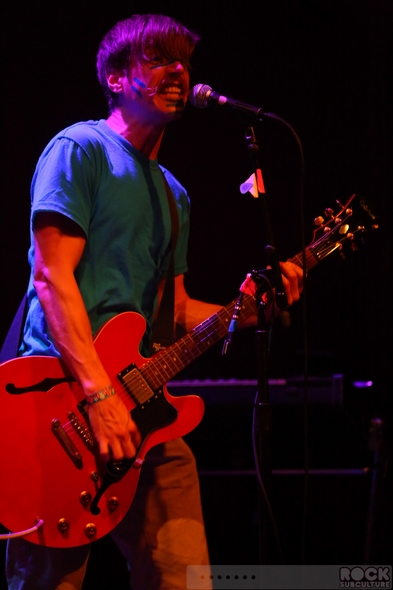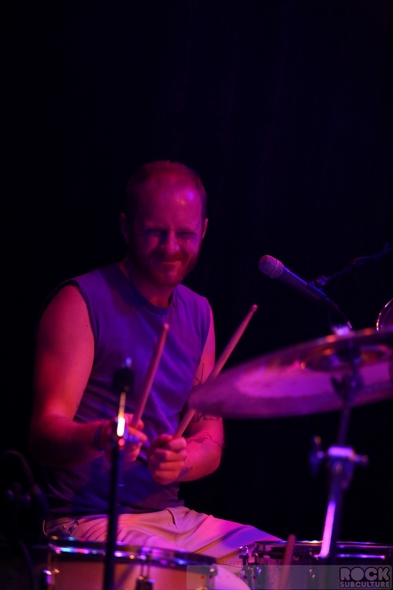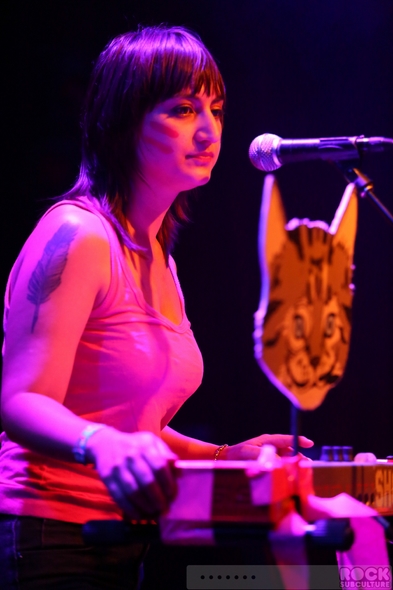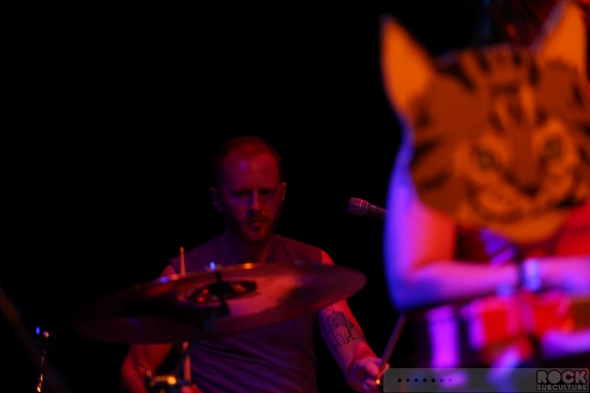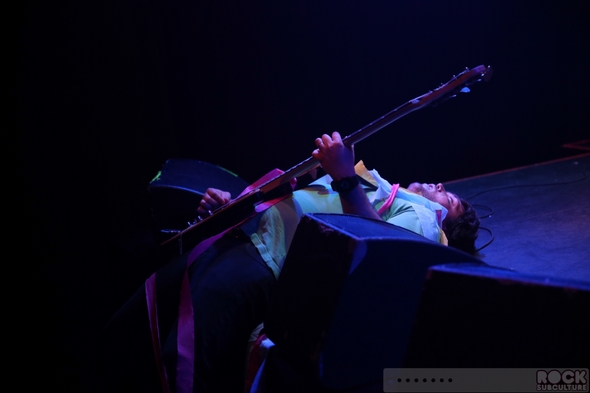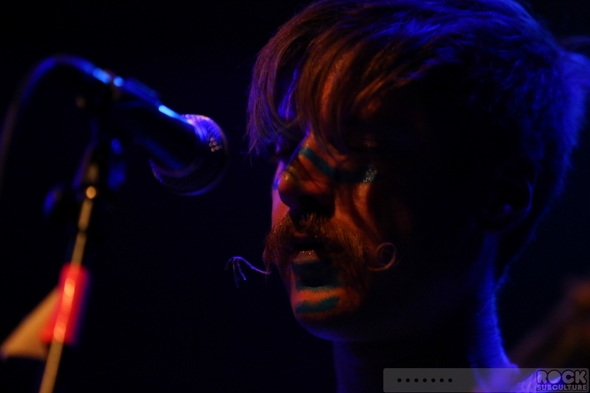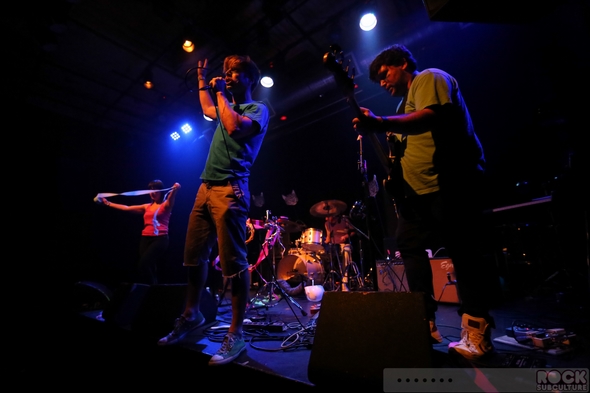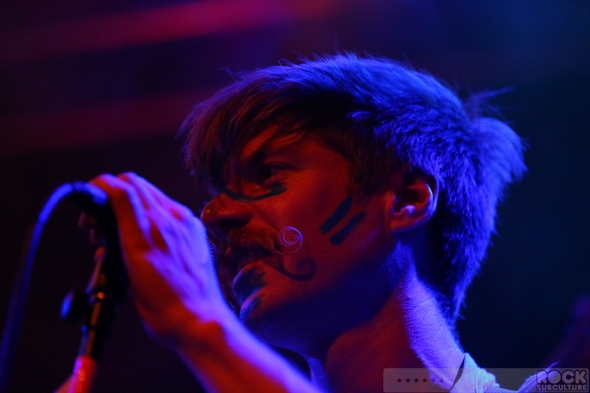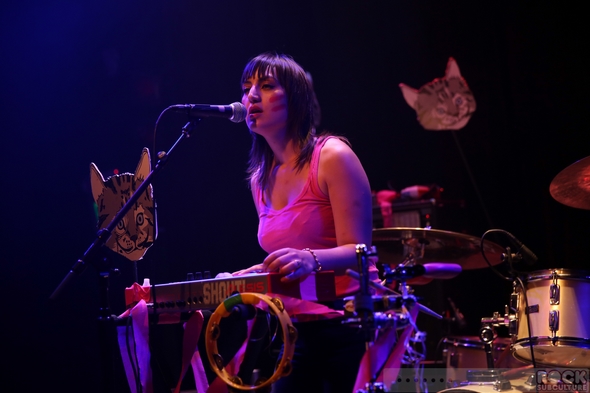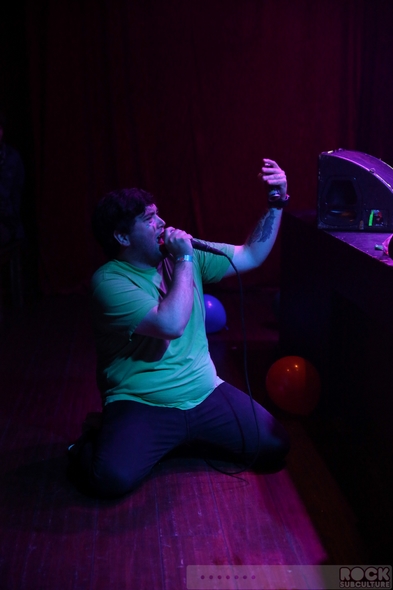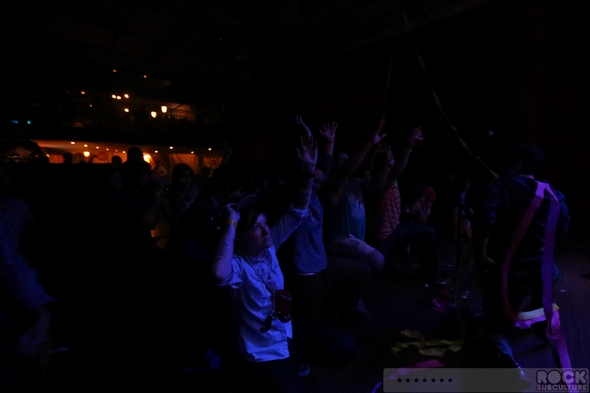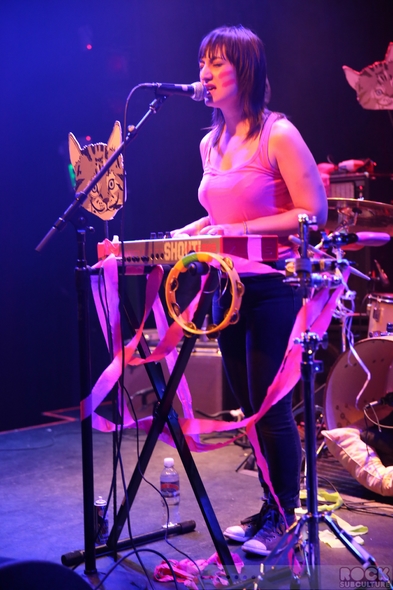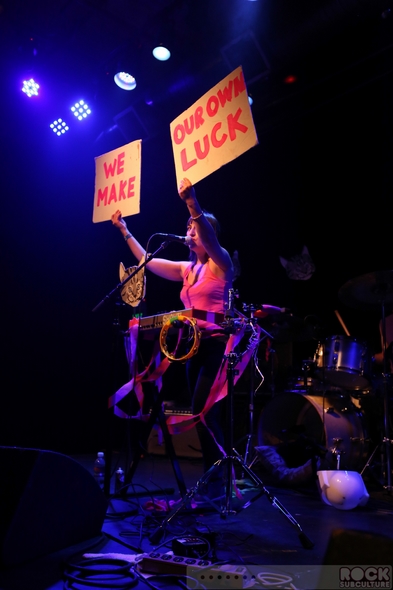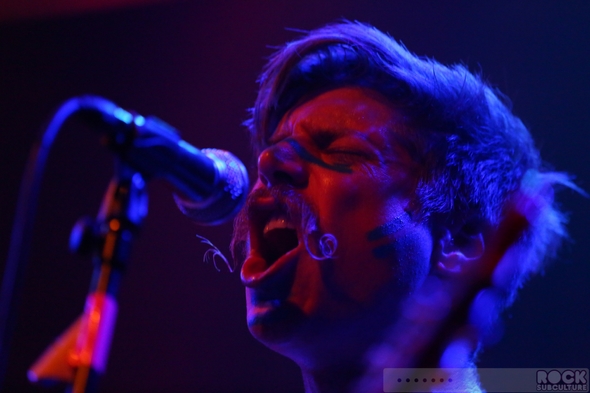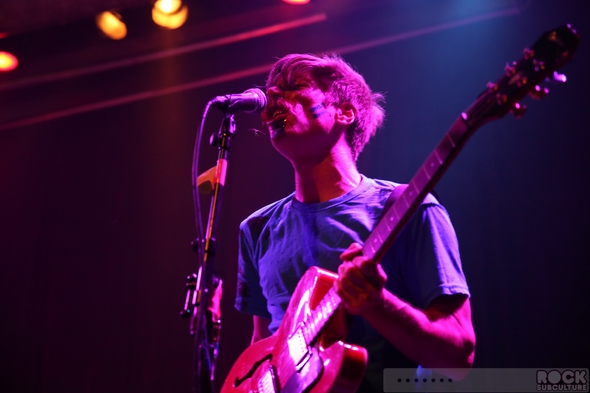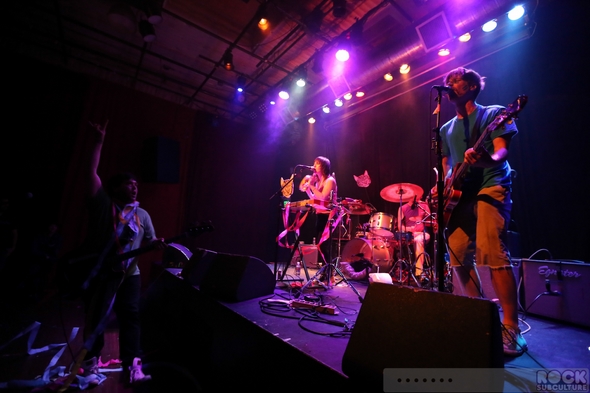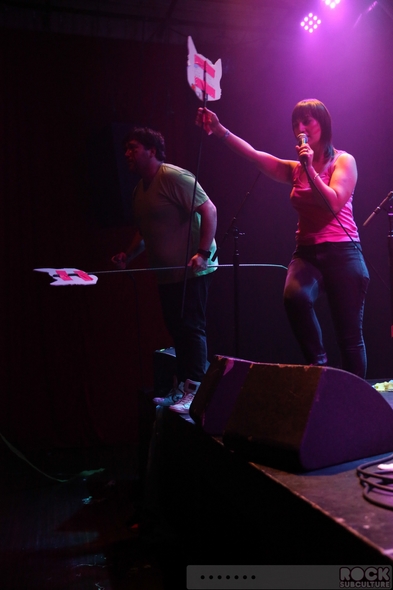 Chicano Batman
Members
Eduardo Arenas (Bass, Backing Vocal)
Bardo Martinez (Lead Vocal, Organ)
Carlos Arevalo (Guitar)
Gabriel Villa (Drums)
Chicano Batman are a tour de force of unrelenting rock, best described themselves as "[d]rawing from a broad range of 60s and early 70s Brazilian bossa nova and samba, spacey psychedelia, slow-jam soul with a pinch of surf-rock cumbia". They seamlessly both cut through and merge a variety of music genres and bend them to seem meant to be fused together.
With Bardo Martinez pushing the jams through his organ, the full set felt like a visit to some far off land, where maybe things are a bit more cool. Passion. That is what these guys are all about on stage, every wicked note coming from their instruments crossed their faces as it manifests itself as sound coming from the speakers.
Below are some photos of Chicano Batman performing on stage (click any image for higher resolution version of each photo):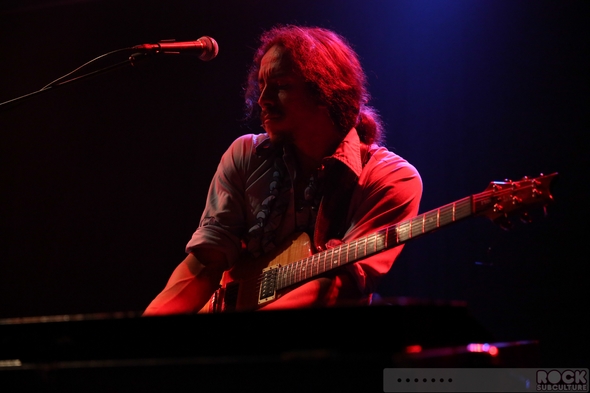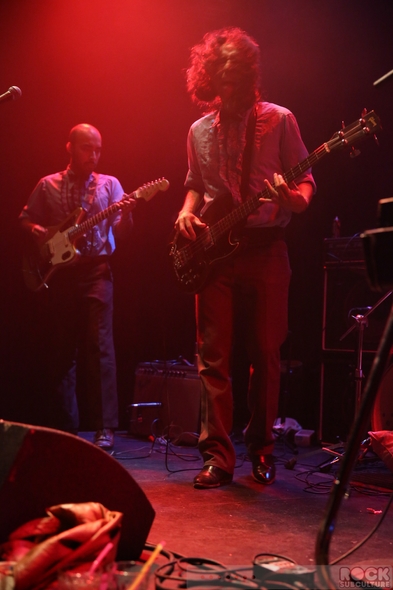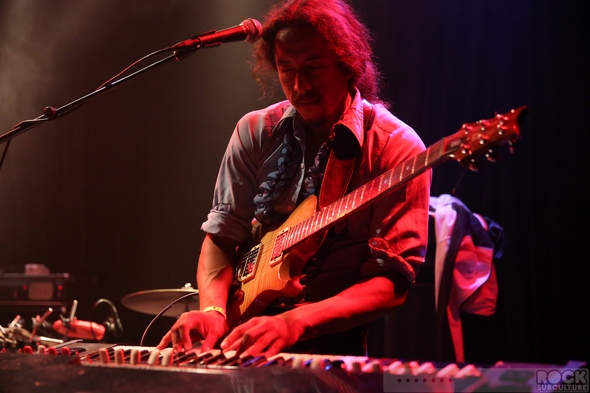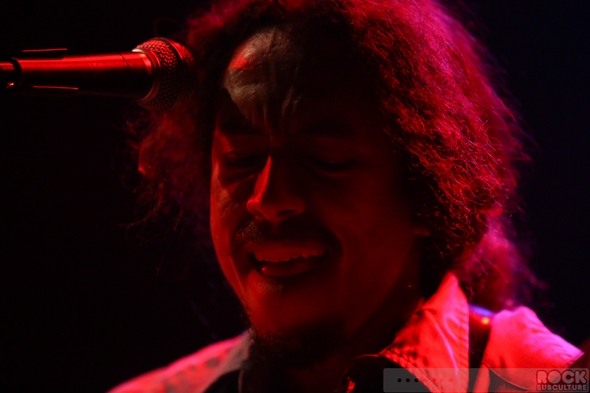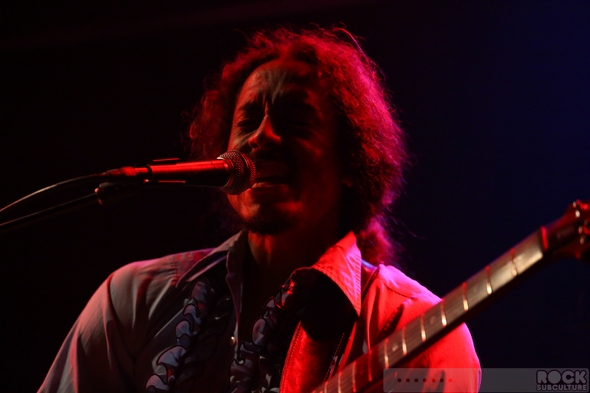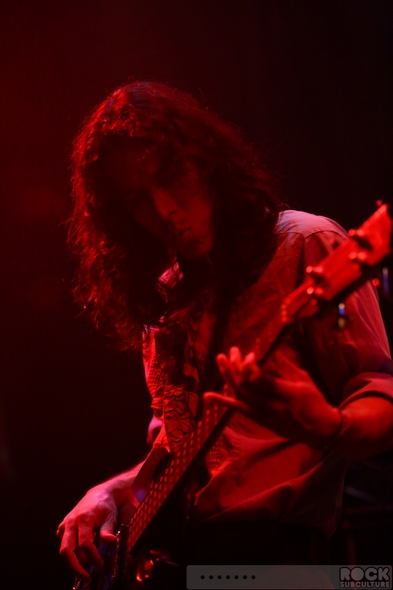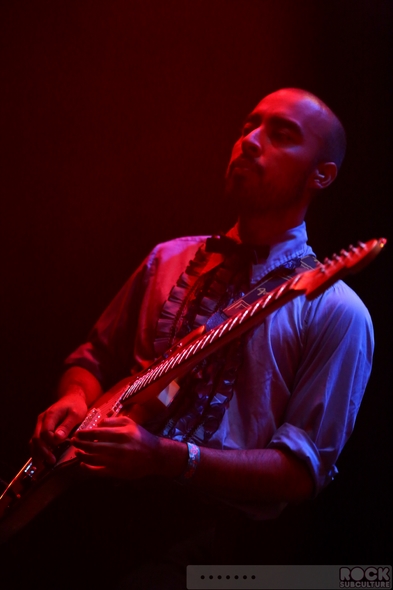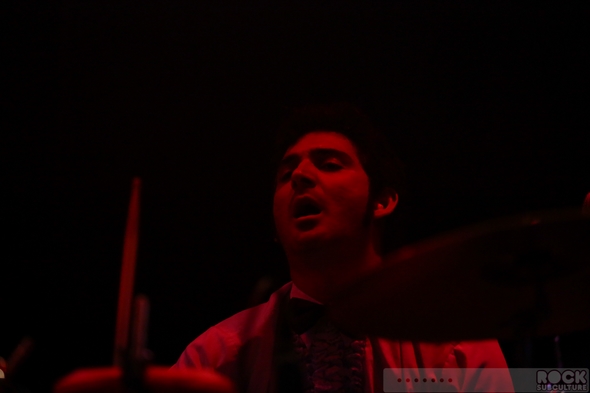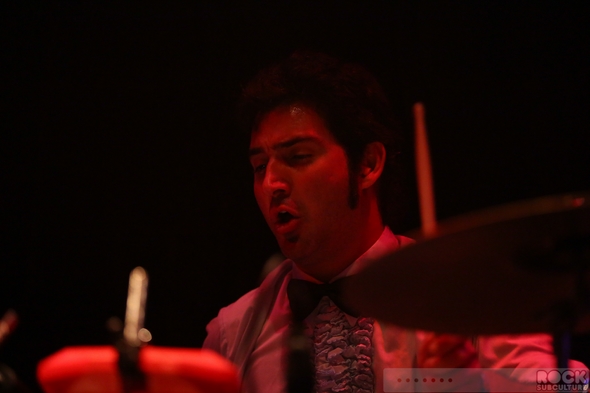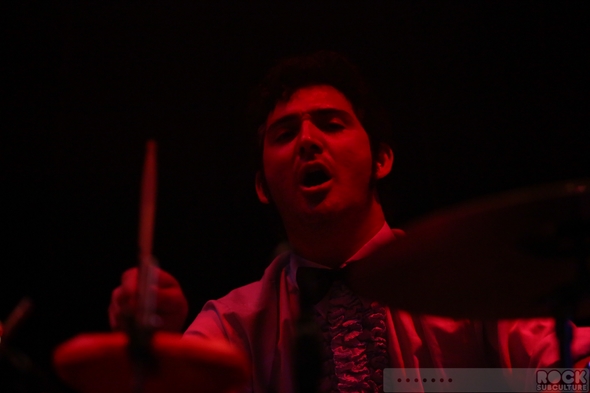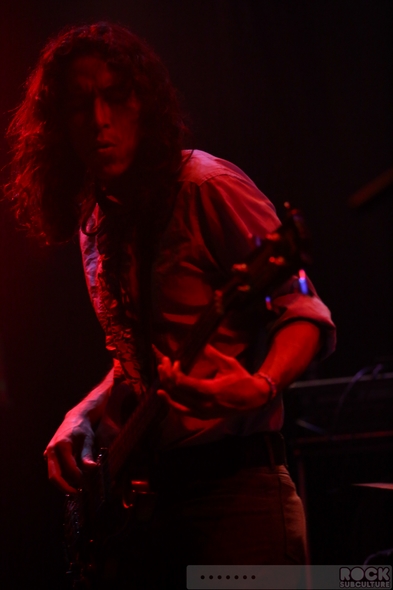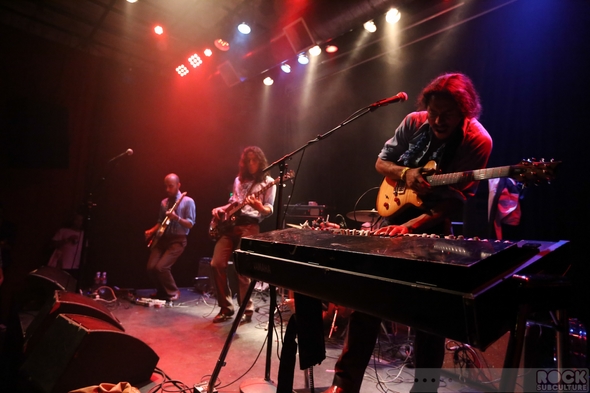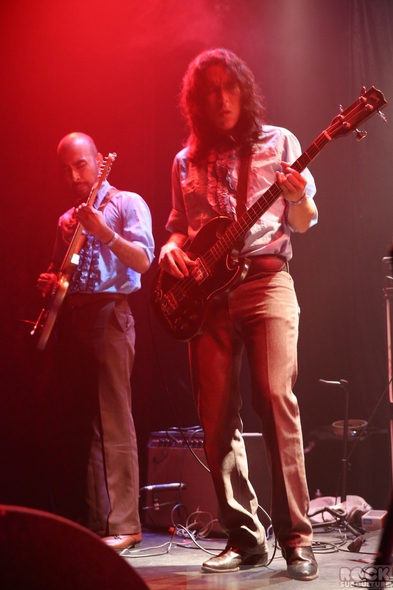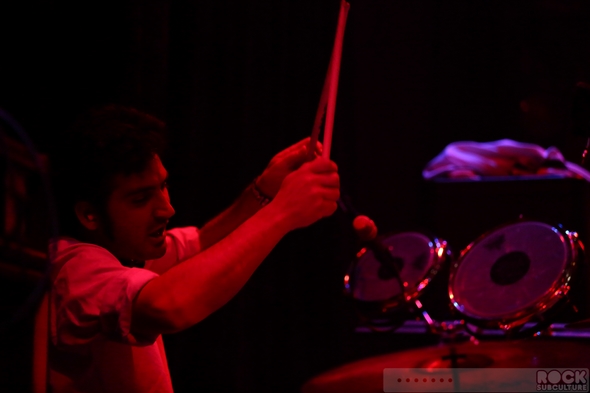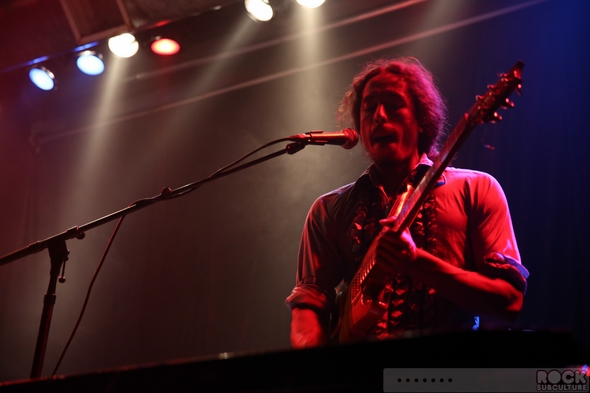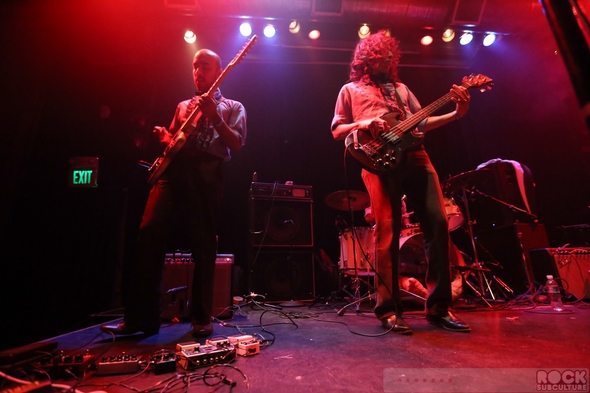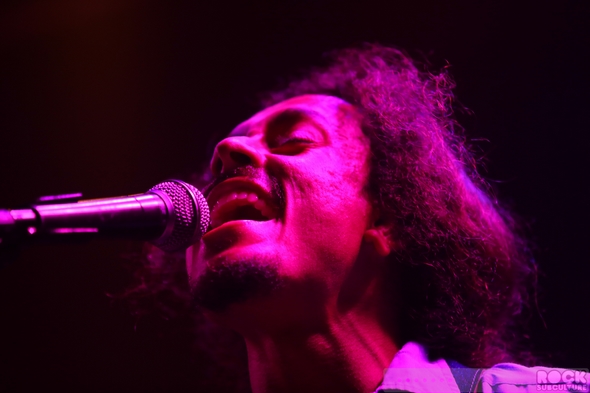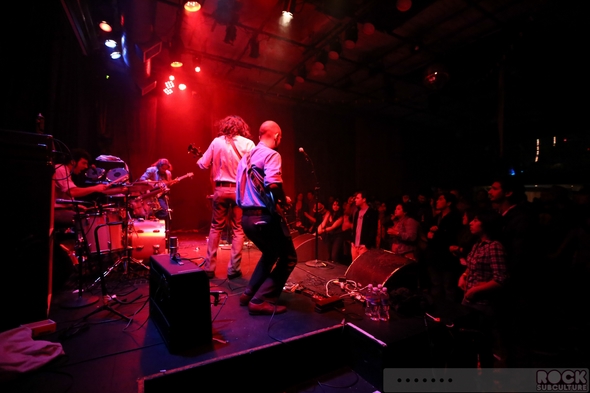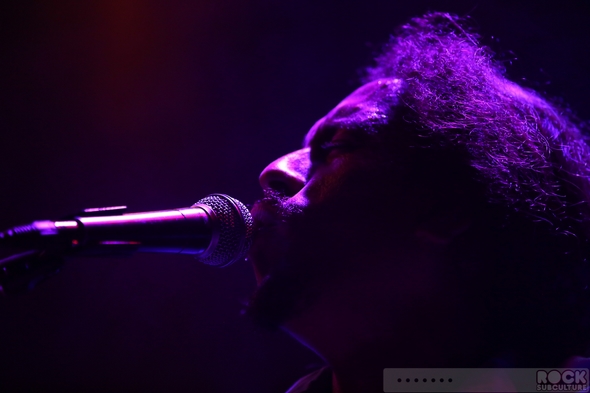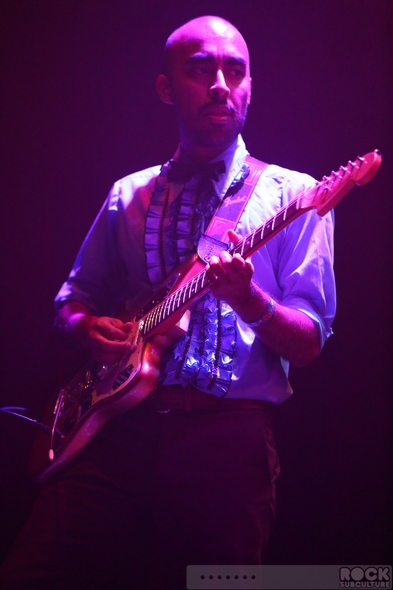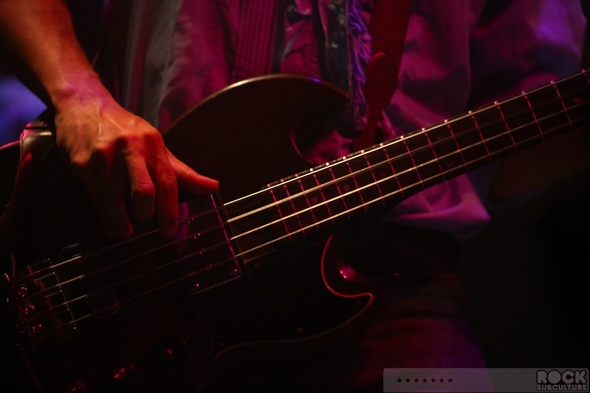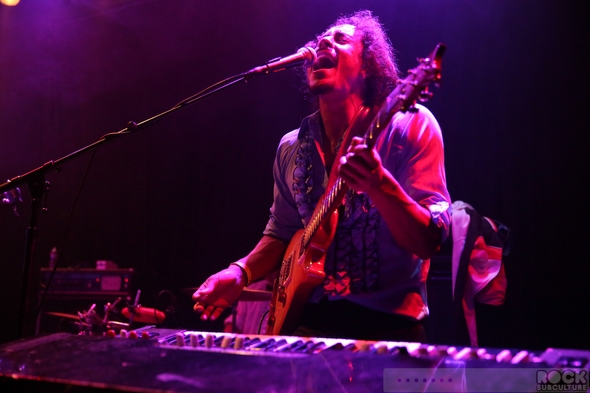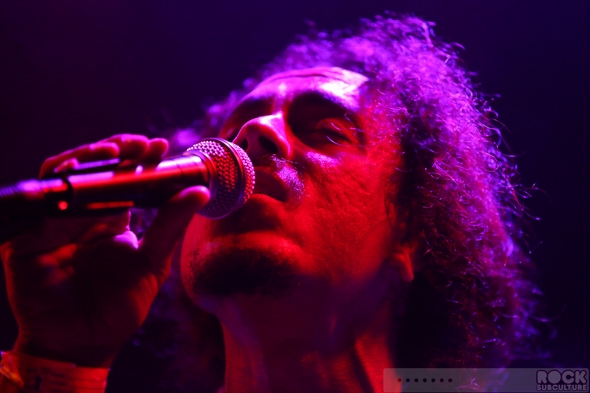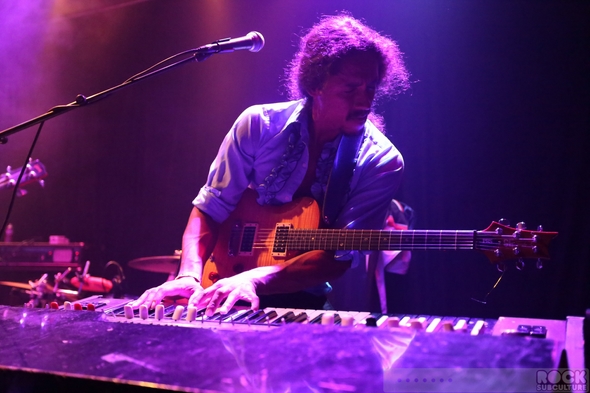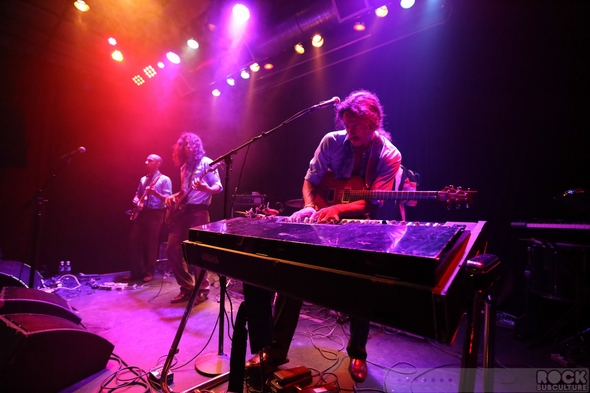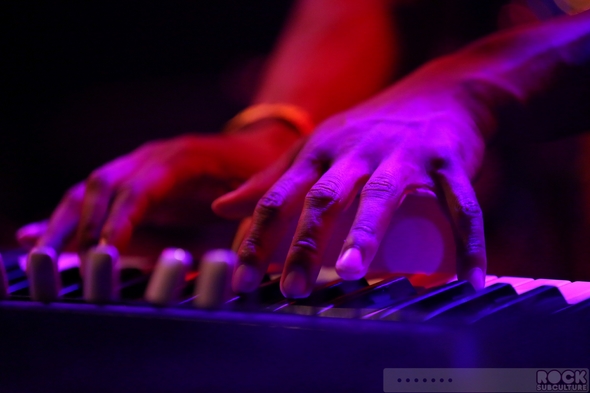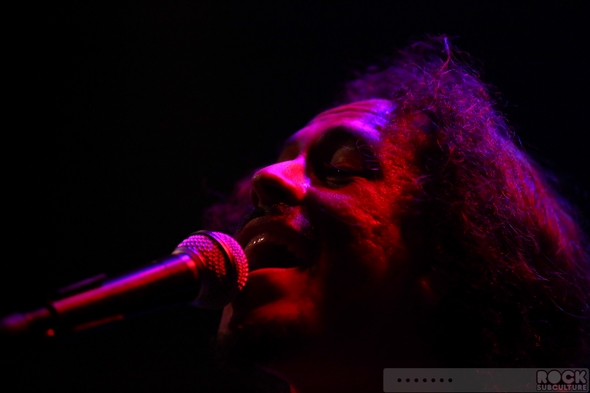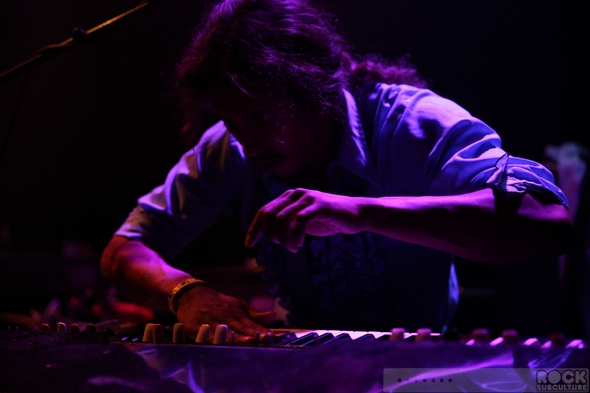 AM & Shawn Lee
So… who are these guys? What kind of a band name is AM & Shawn Lee?
Shawn Lee is an American musician, producer and composer currently residing in London. He's been highly collaborative and active going back to the late 80s, and has released 10 studio albums as Shawn Lee's Ping Pong Orchestra, and his work has been featured in many films, television programs and video games.
AM is also an American musician, producer and composer, though he calls Los Angeles home today. He also DJ's under the name George Ben Sun. AM's debut album, Troubled Time, ended up having all 10 tracks featured in film and television shows, though he has also been extremely collaborative with a wide range of other artists.
The two came together by way of AM contacting Shawn Lee after listening to his Music and Rhythm album. This year, they released their second album as AM & Shawn Lee, La Musique Numberique.
The concert in San Francisco last night was billed as their Sounds of Summer Tour, which is a set of dates marked as an album release party.
I just recently discovered them and their work, and I have become an instant fan. La Musique Numberique is definitely one of the best albums of the year thus far. Fantastic work.
I can see how both artists have found their work adopted for use in film and television, as their music is very rich and in many ways pulls from and reflects not just different moods but eras.
The opening track for La Musique Numberique, "Two Times", totally speaks to me in a way you might hear it and imagine that you missed come classic film in the past to which this song was instrumental… with this one, I imagine some kind of gritty, modest budget late 80s heist film starring James Woods and James Spader in which they are working together but as the film unfolds it ends up they are playing each other for the biggest financial payoff… and this song would be used in the key expository scene in which the audience is let in on the ruse… something like that.
The second song on the album, "All the Love", harkens back more to Disco days… though with a modern twist, and distinctly 70s soul. It should be the centerpiece on a 2013 Smooth Summer Sounds compilation CD along with Daft Punk's "Get Lucky". The songs come across as accidental cousins in the music world.
Another highlight of the album for me, personally, is their cover of Joe Jackson's "Stepping' Out" from 1982. Seriously, who today would cover Joe Jackson's "Steppin' Out"? And I've always loved this song… It just screams early 80s, yet doesn't really sound like anything else, as a whole, just elements of it. I wouldn't even know how to categorize it. Yet somehow it totally fits AM & Shawn Lee, and kind of reminds me of The Bird and The Bee and their album covering Hall & Oates hits – different, but totally works.
So when the duo came on stage, with Brett Bixby on keyboards and Pete McNeal on drums comprising their touring four-piece, I saw AM with a set of papers, though the one on top did not look like a setlist. Once it was placed on the floor, I saw that it was the lyrics to "Steppin' Out", so I knew it was going to be an epic show.
They all have great chemistry and timing on stage, and while their latest album sounds well produced and very clean with great separation and clarity, this is reproduced brilliantly in their live set as well, so I was incredibly impressed.
I was curious about the crowd, since it changed set to set, artist to artist, and AM & Shawn Lee seemed to bring the people who wanted to dance to the front, and fans really seemed to groove to the music.
Below is the set list from the show at Rickshaw Stop last night:
Replay
Promises Are Never Far From Lies
Different Forces
Automatic
Come Back to Me
Somebody Like You
Good Blood
All the Love
Two Times
Louna
Iron Leaf
Dark Into Light
The SignalEncore:
Steppin' Out
Twilight
Callahan
Really a fantastic live show and definitely worth catching one of the rare appearances of this duo and their band should they visit a city near you.
Below is the one video I shot with a pocket camera during the encore for their cover of "Steppin' Out":
Below are some photos of AM & Shawn Lee performing on stage (click any image for higher resolution version of each photo):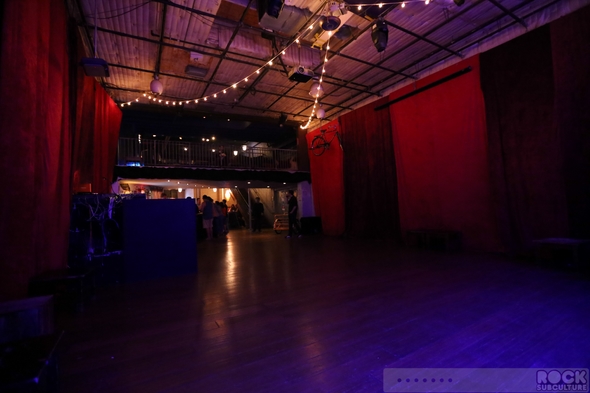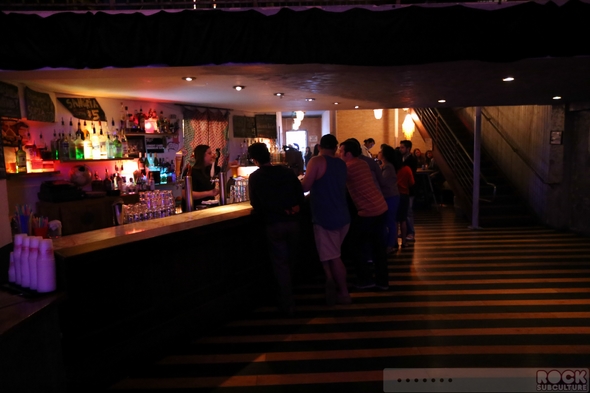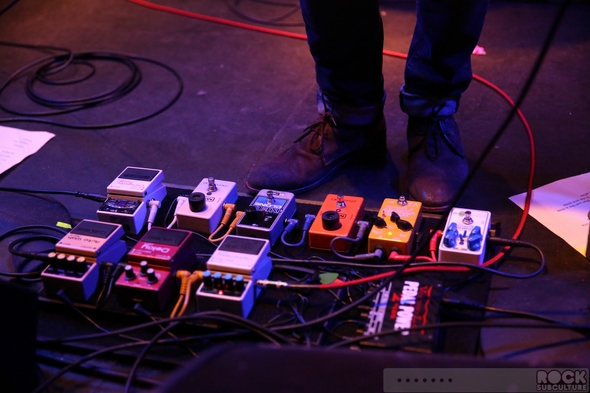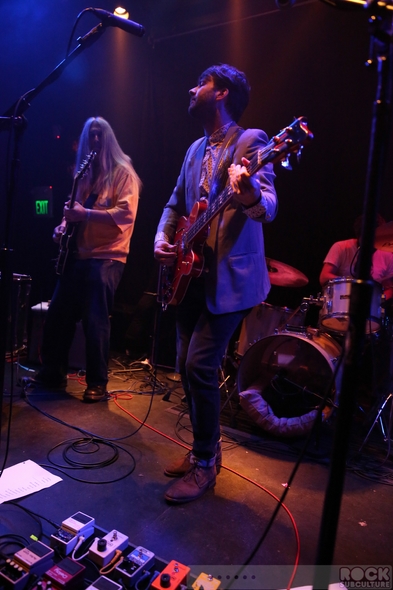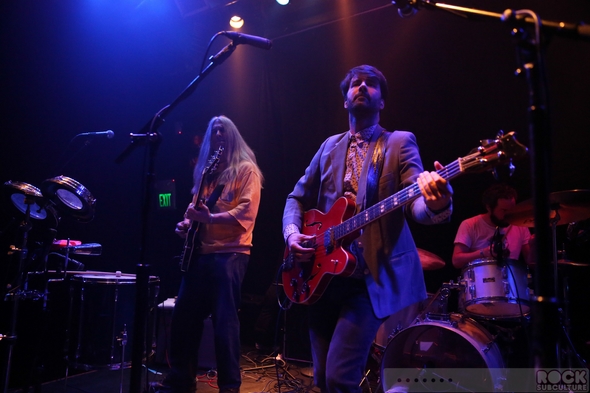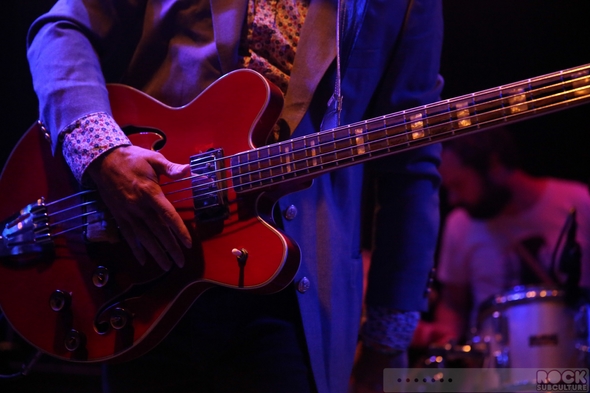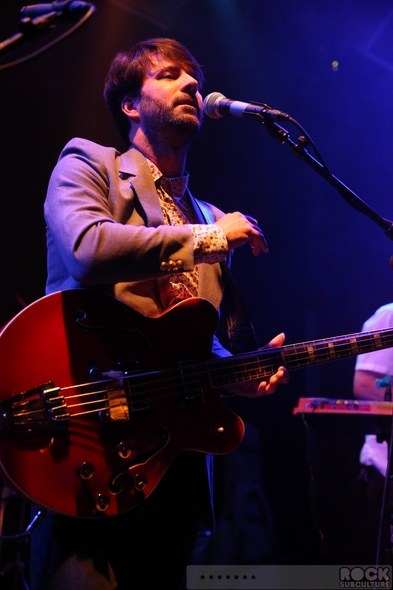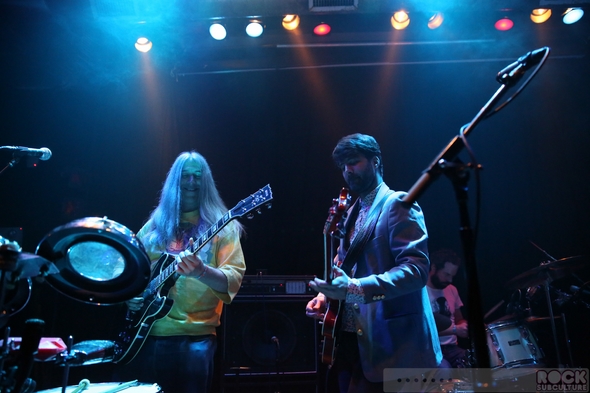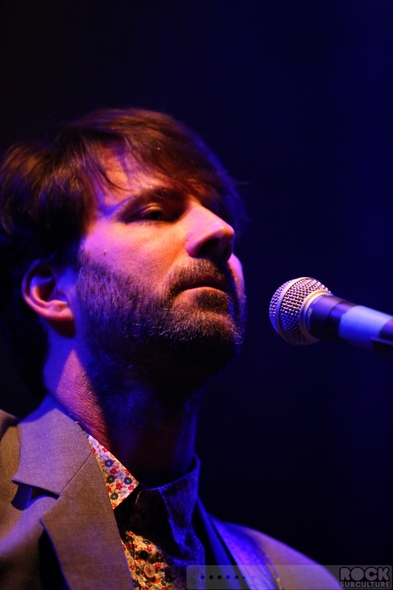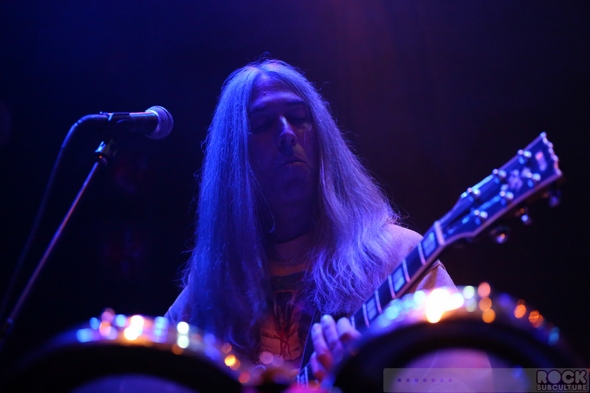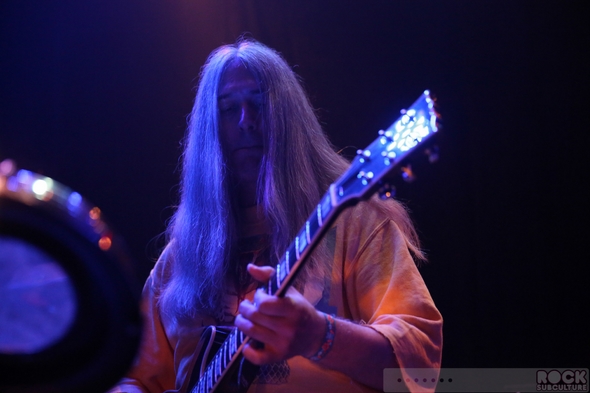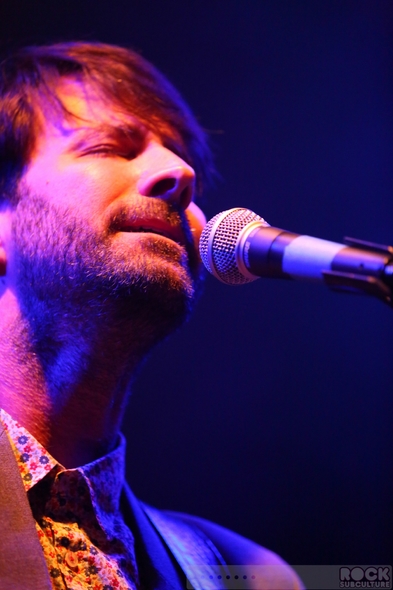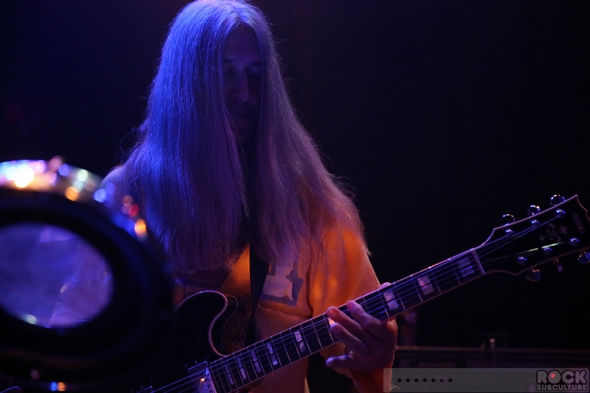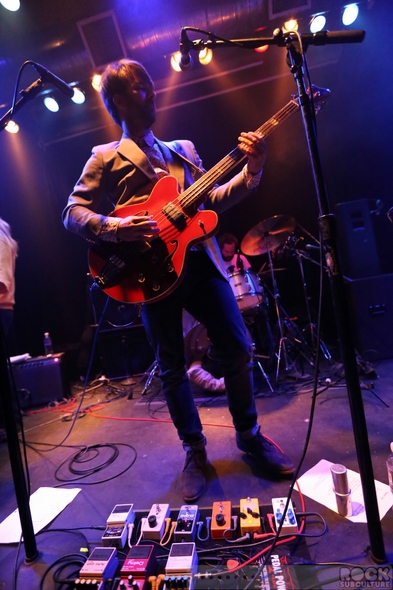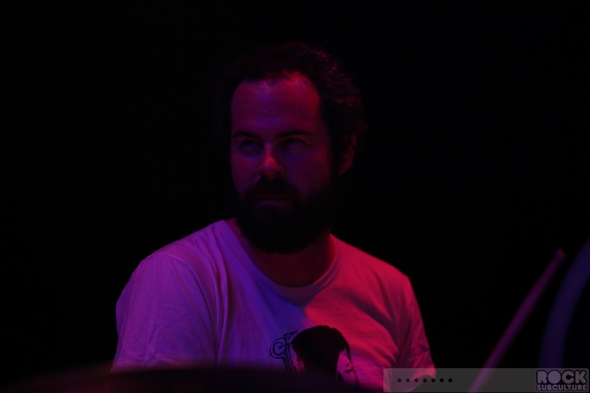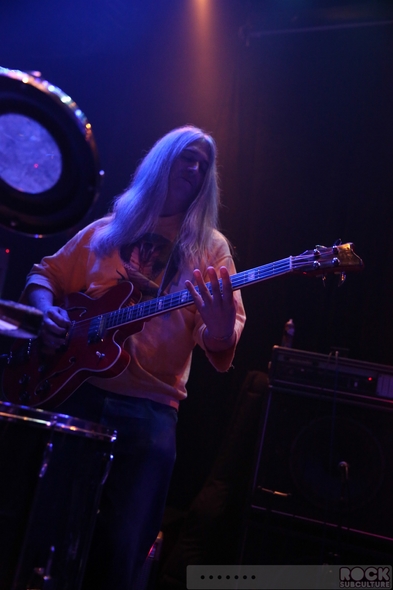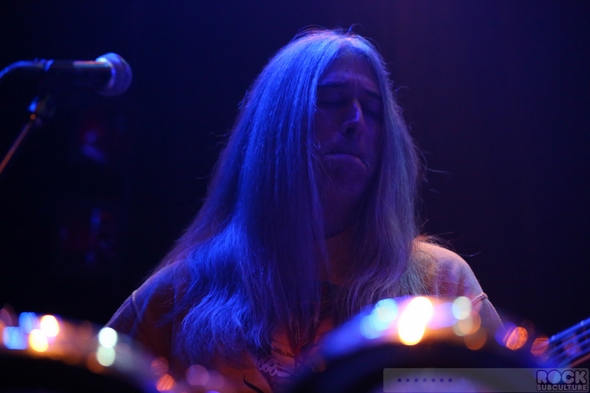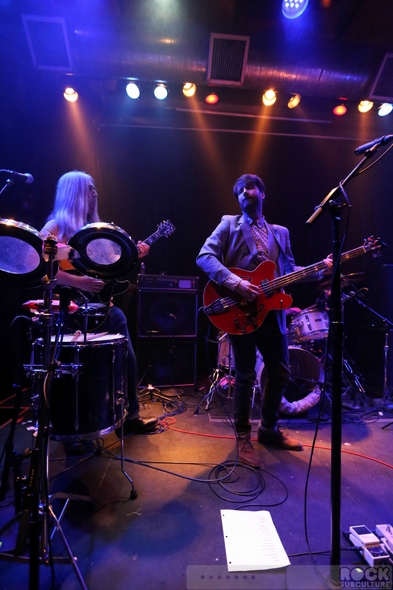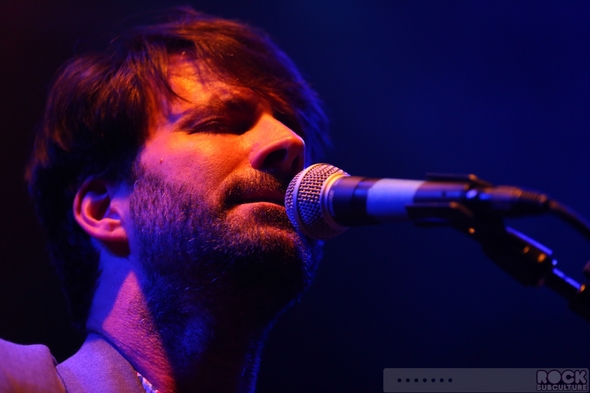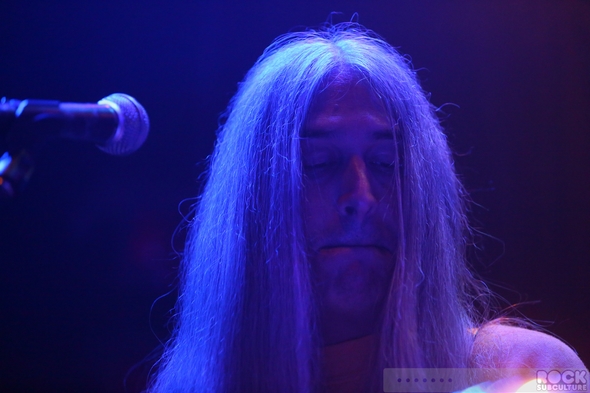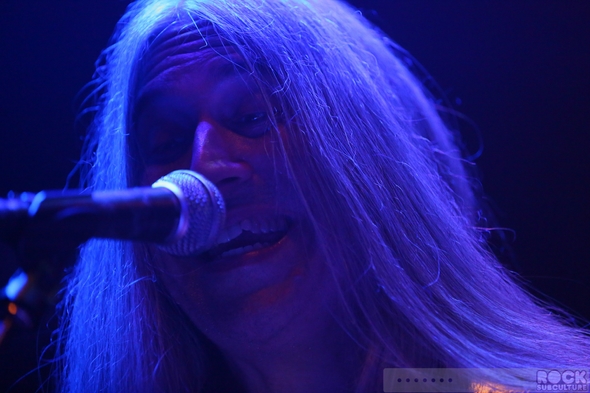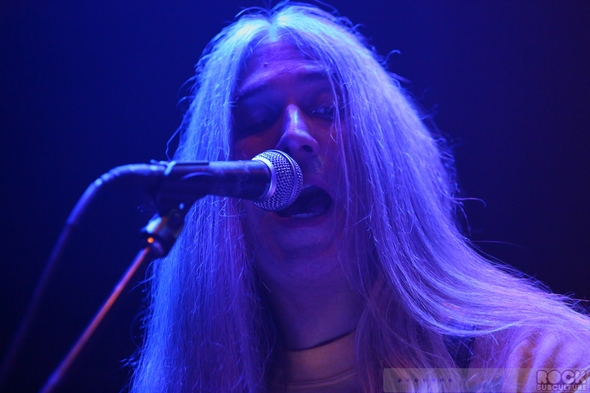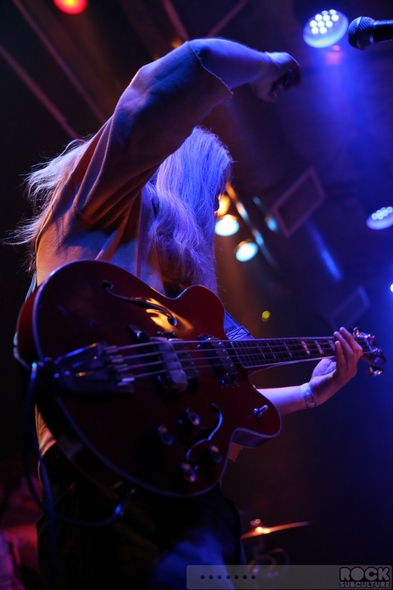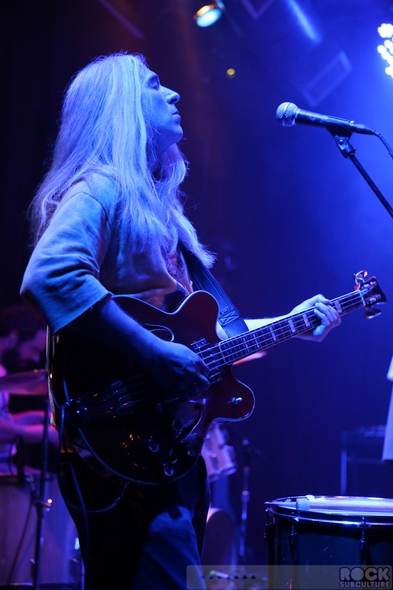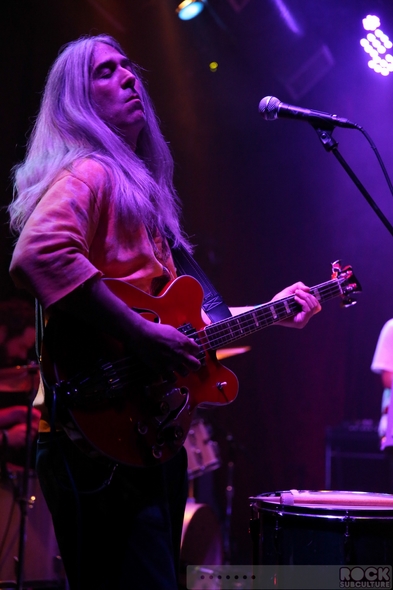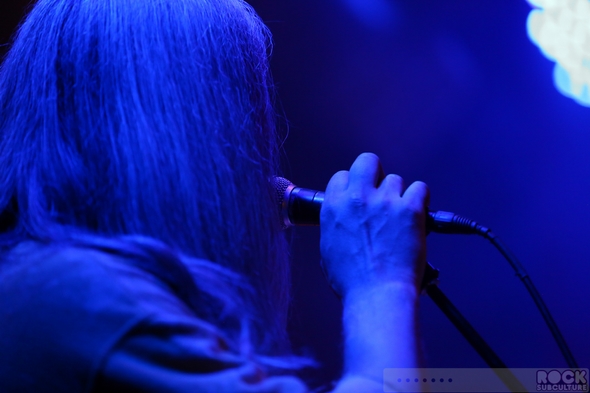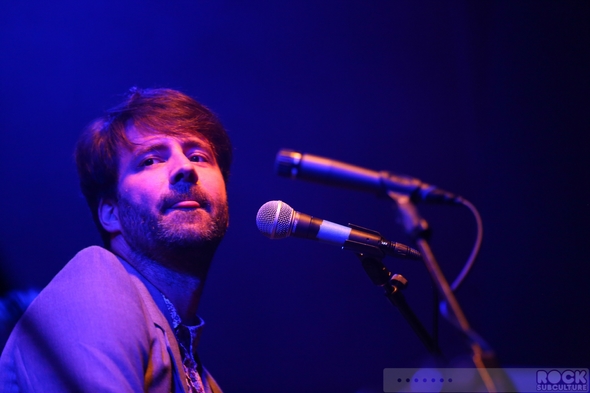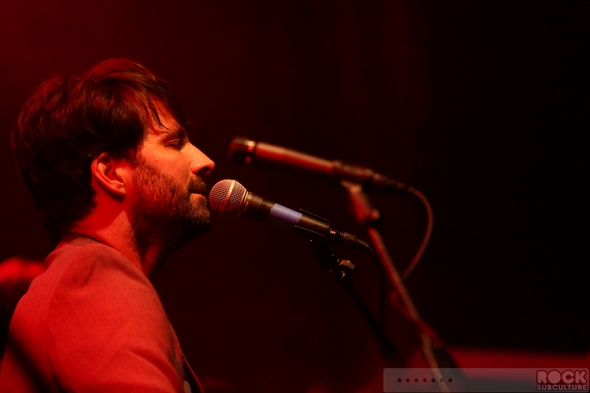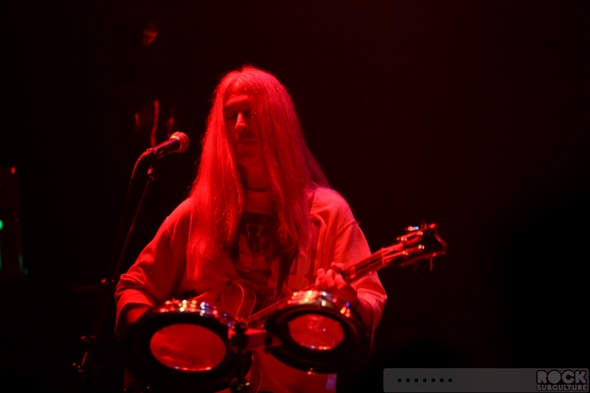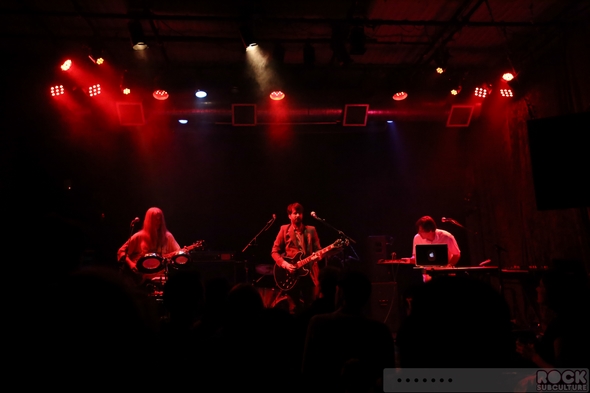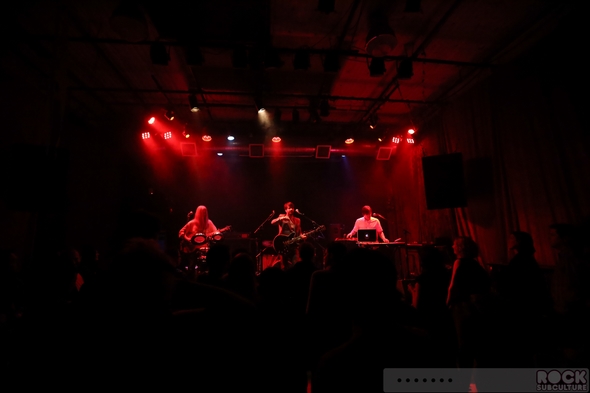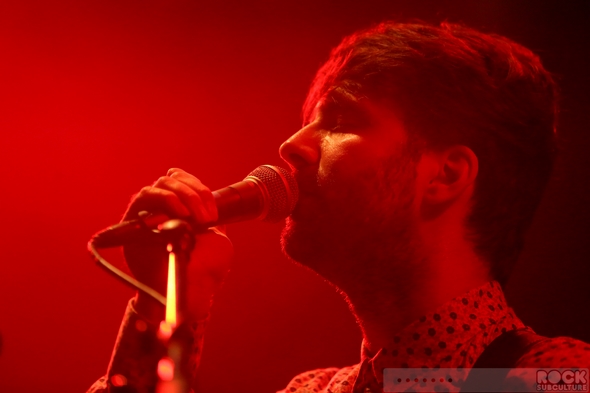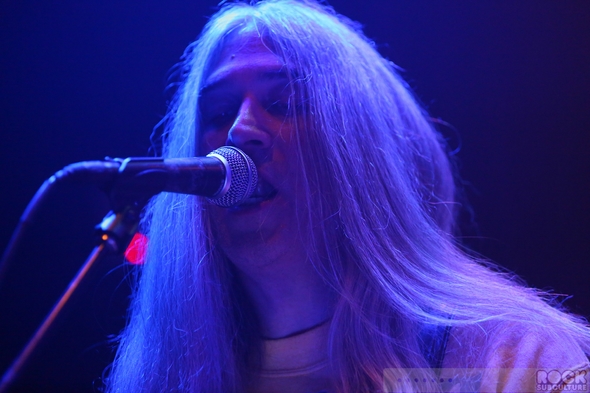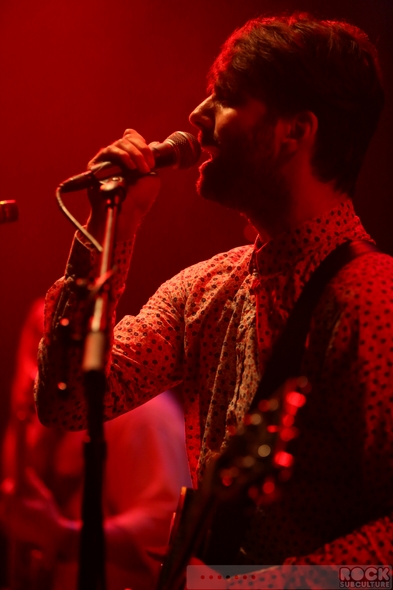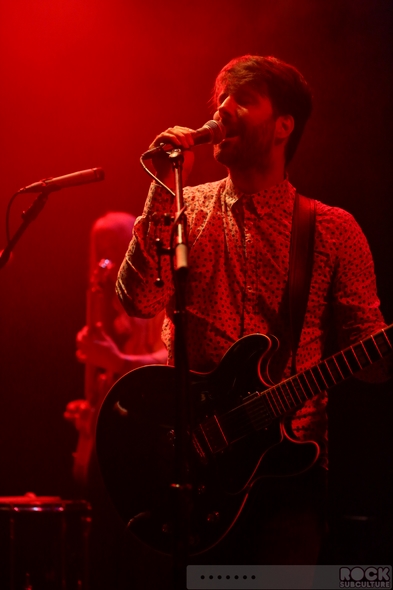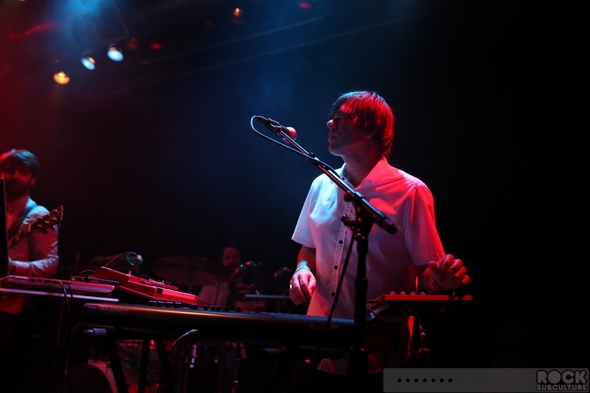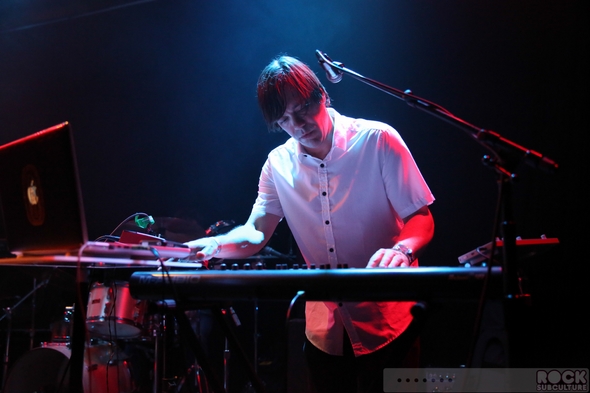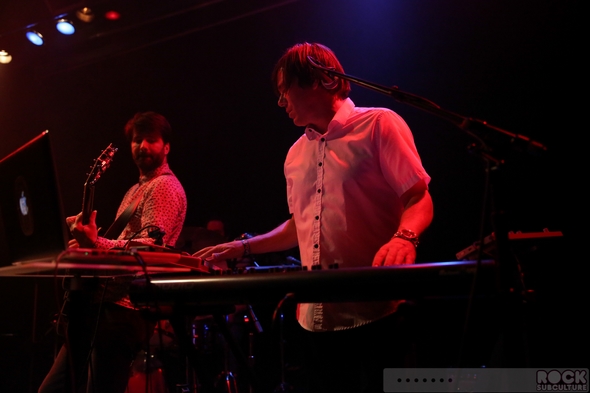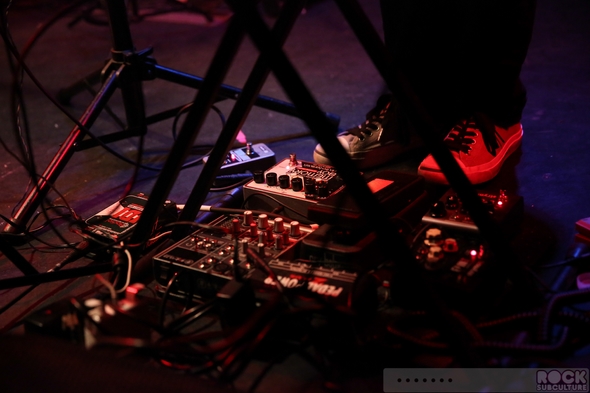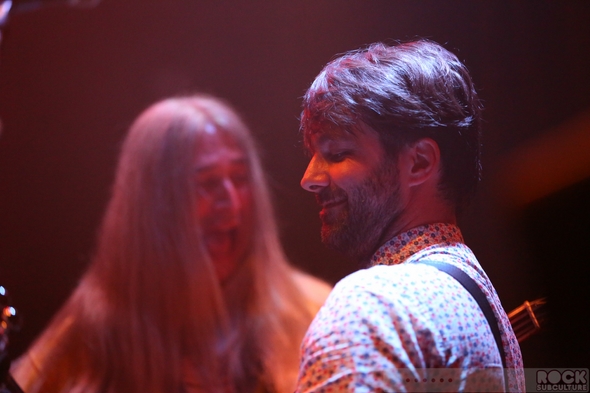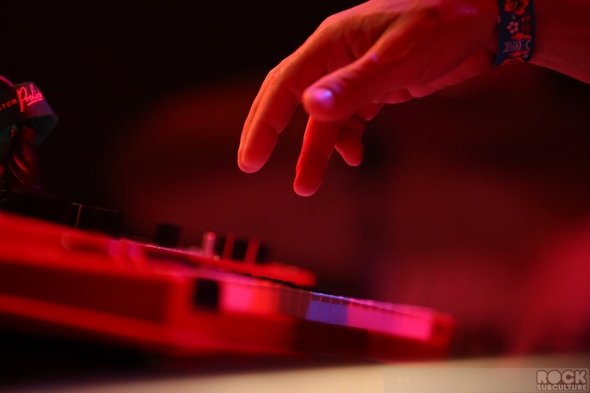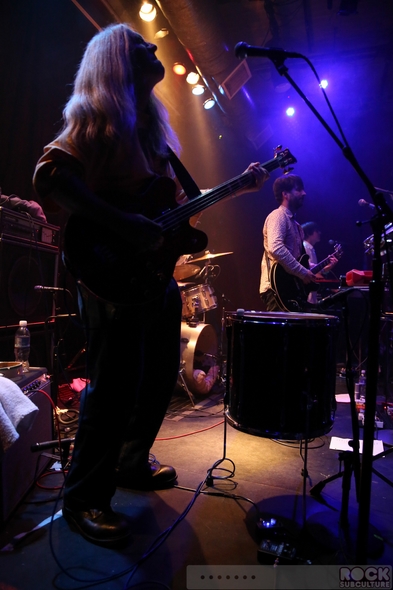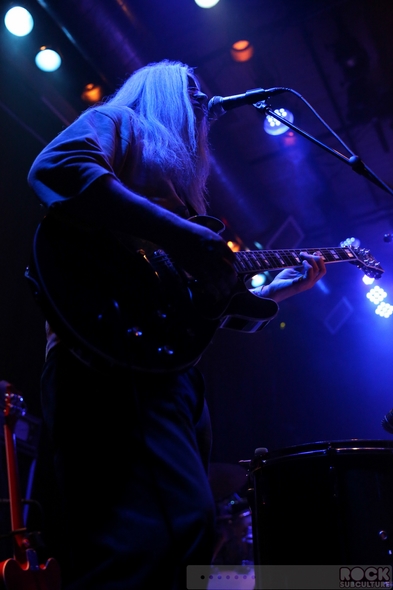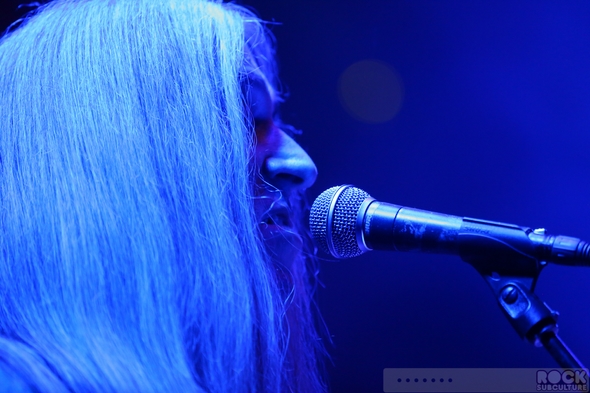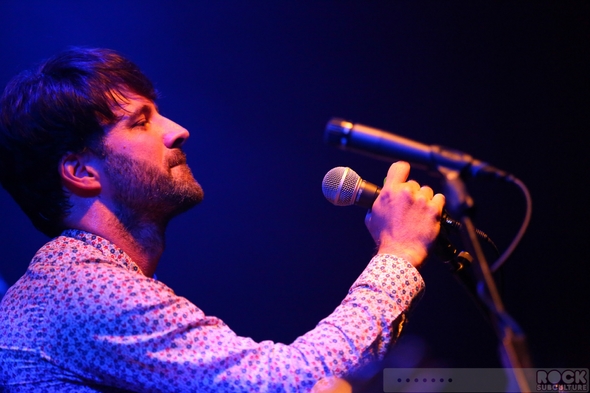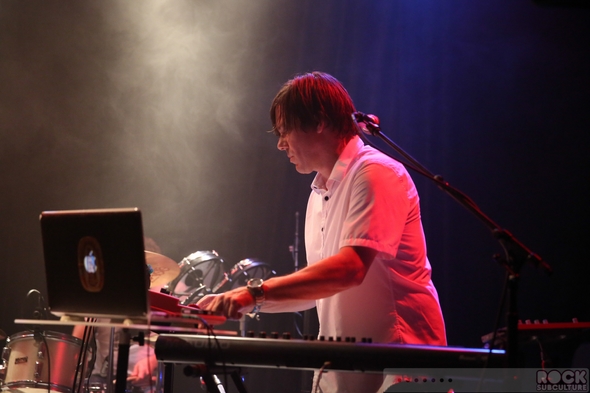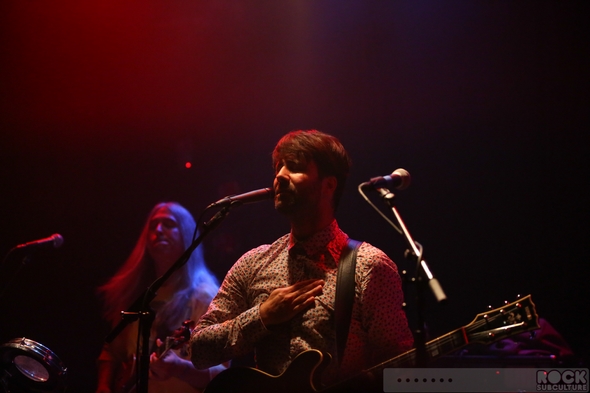 Jason DeBord