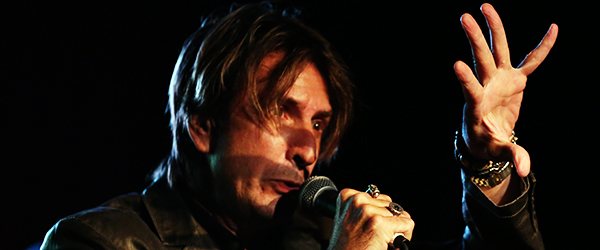 "Just warming up again… look darling, what a surprise!"  A wry comment from Cy Curnin, front man for English New Wave band The Fixx, in the middle of a rare second encore during their amazing show at Assembly Music Hall last night, about half way through their current U.S. tour supporting their latest studio album, Beautiful Friction.  The iconic band, best known for a string of 80s hits like "One Thing Leads To Another", "Saved By Zero", and "Red Skies", played a great mix of old and new, and the band certainly showed that they can still record great music as well as play it live.

Who: The Fixx
Who or Supporting: The Generals
Venue: Assembly Music Hall
Where: Sacramento, California
Promoter: SBL Entertainment
When: July 22, 2013
Seating: General Admission (photo pass)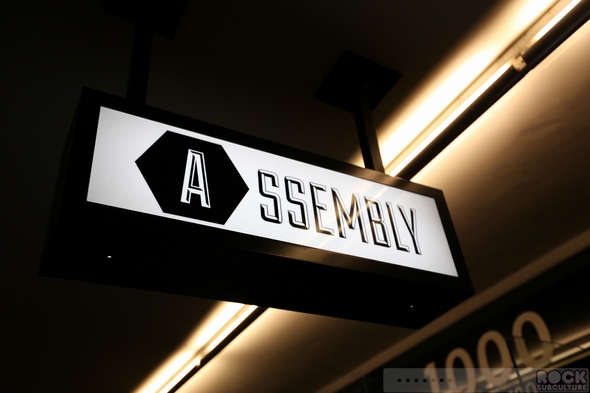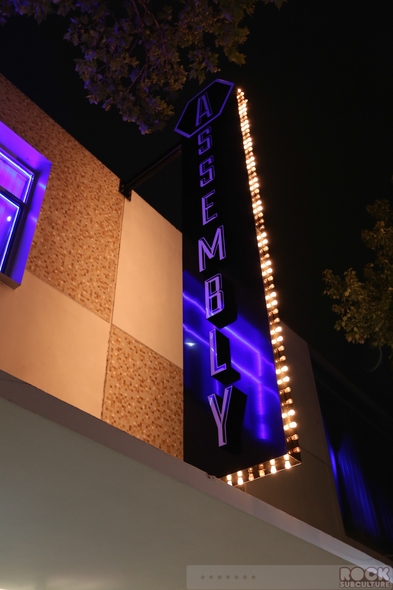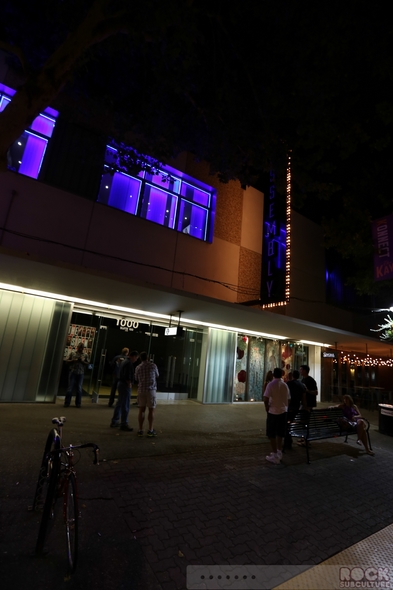 Readers of the Rock Subculture Journal know that the 80s is my favorite decade of music, so I was thrilled to finally have a chance to catch The Fixx live.  In addition, when The Generals were added on as support, that was another indication that this would be an awesome night of music.
I'd never been to The Assembly in Sacramento before, which is directly across from The Crest, and I was extremely impressed with the venue.  It has a very modern look, very nice staff, and has a great multi-level layout with bar in the back, as well as options to stand or sit.  A relaxed and intimate atmosphere suited the show perfectly, and it was an awesome audience as well (which likely inspired the unexpected double encore).
The Generals
Members
Mathew Sertich (Vocals, Guitars, Piano)
Kirk Janowiak (Drums, Programming, Keyboards)
Sacramento natives The Generals are a duo with music that builds on their influences (some of my favorite bands), so when I first encountered them last year opening for Modern English (nearly a year to the day), I was immediately hooked on their unique sound and hooky music.
You can check out their latest album, Keep Your Light On, over at bandcamp.com:  LINK
I actually helped them a little with their video for their lead single "Keep Your Light On" by filming the live performance parts seen in the official video:
Below is a video of The Generals performing "Thank You" at The Assembly in Sacramento last night:
Below are some photos of The Generals performing on stage: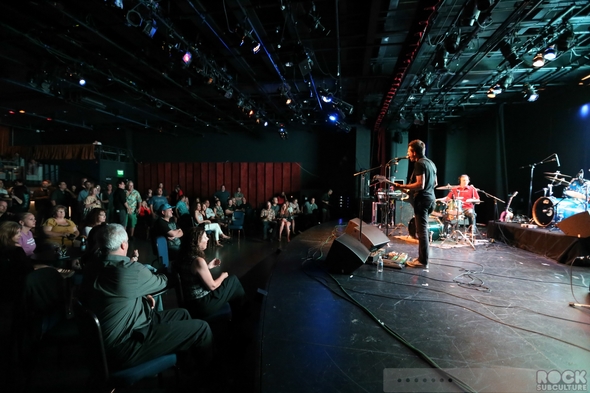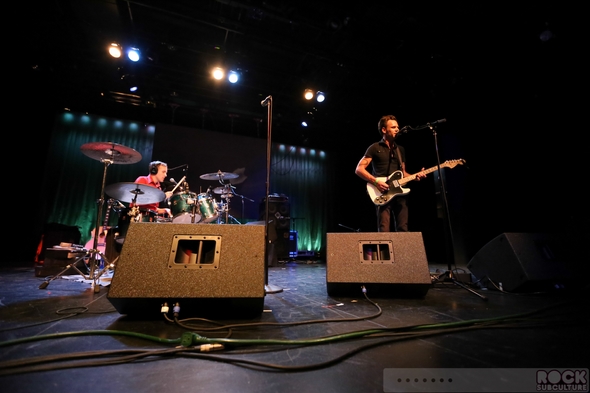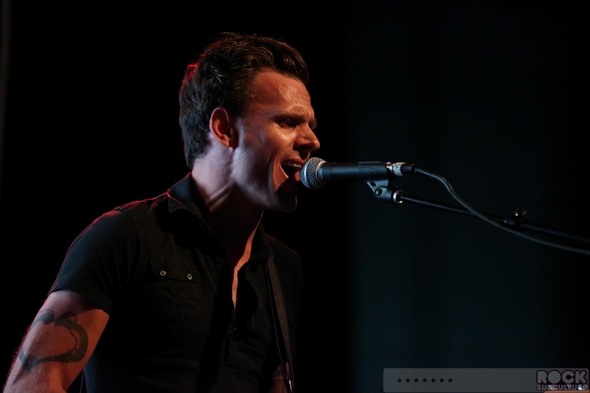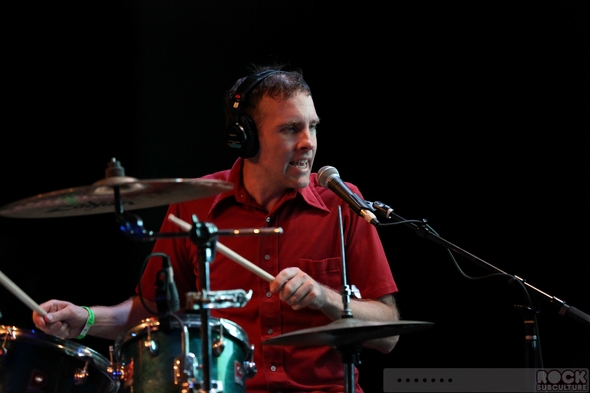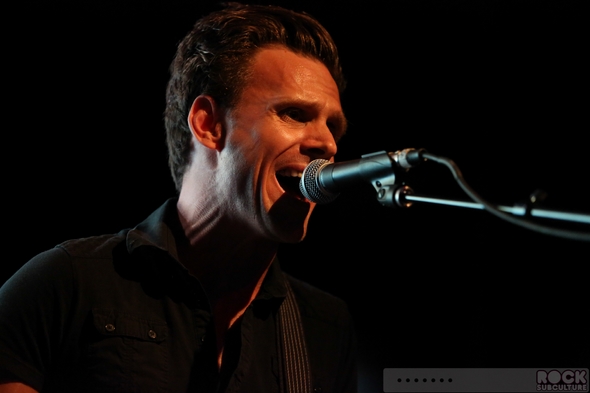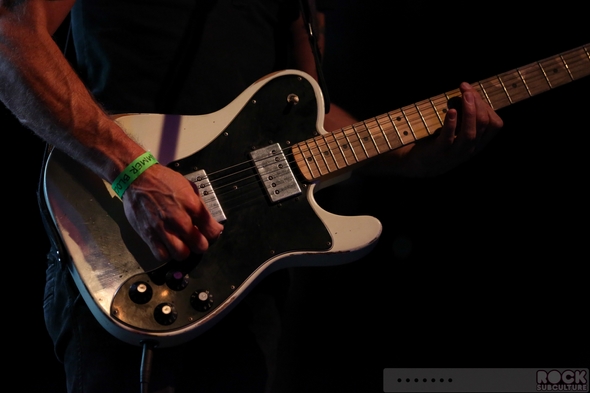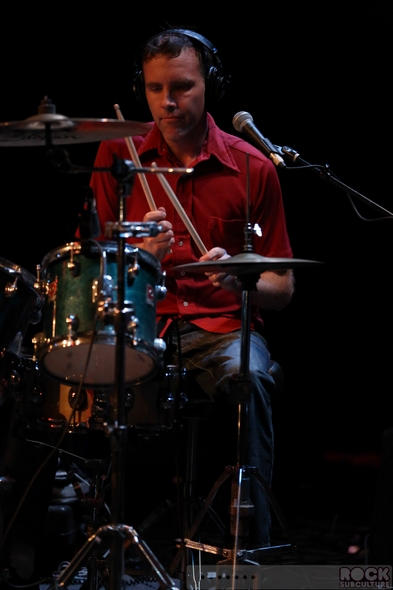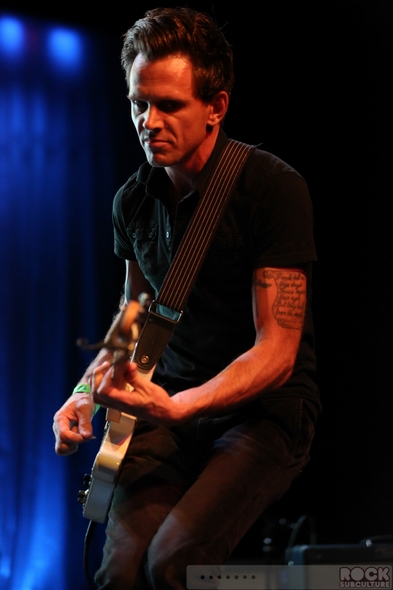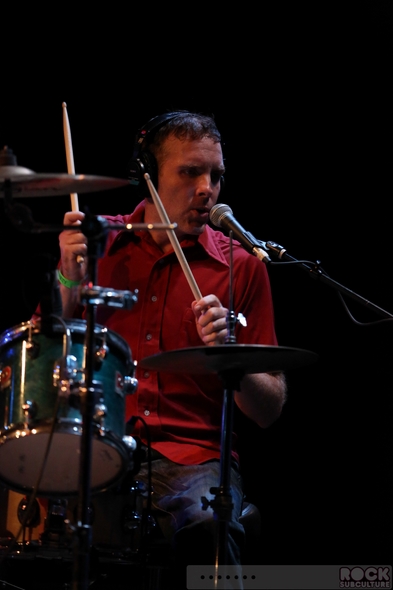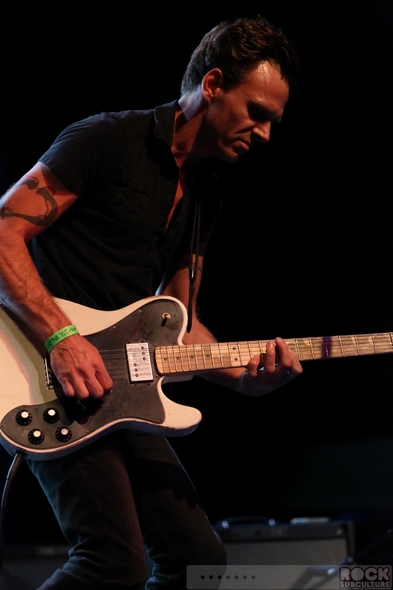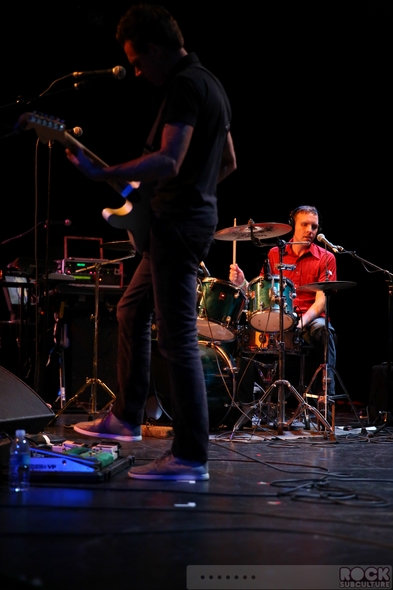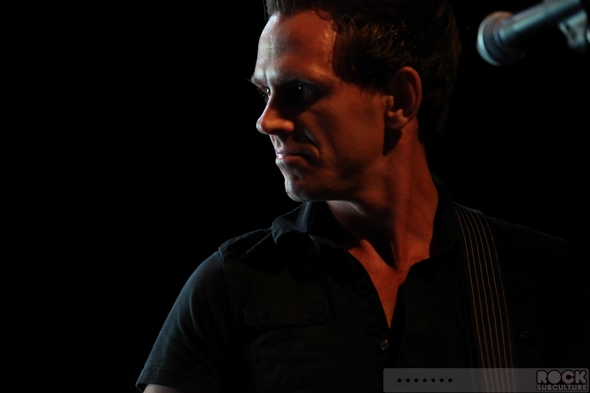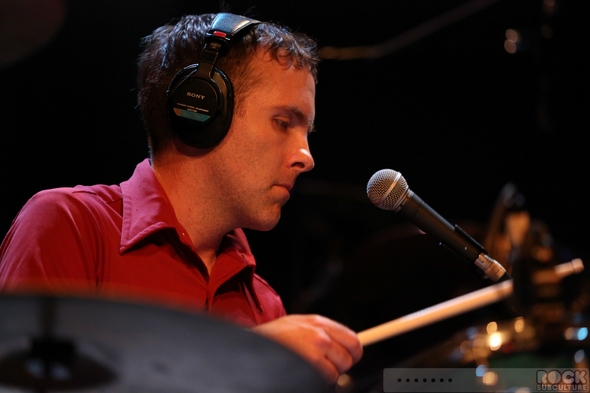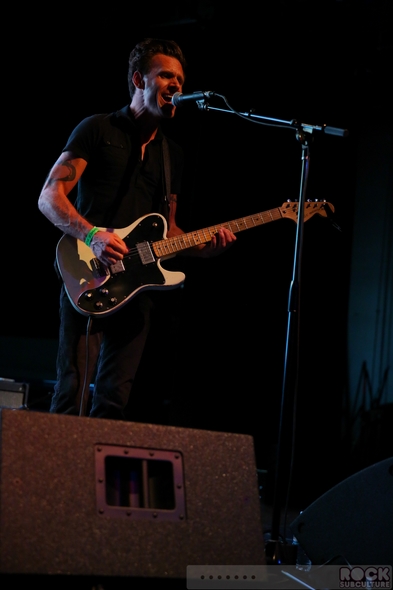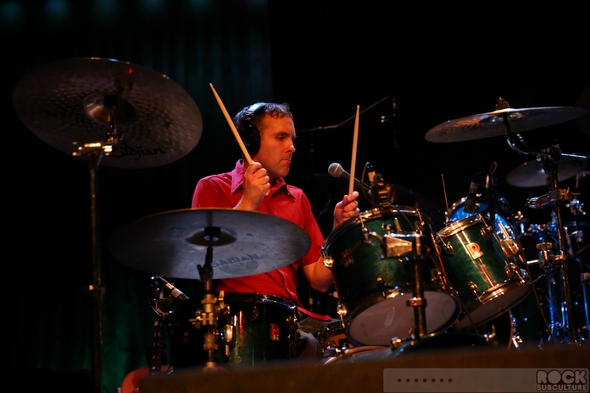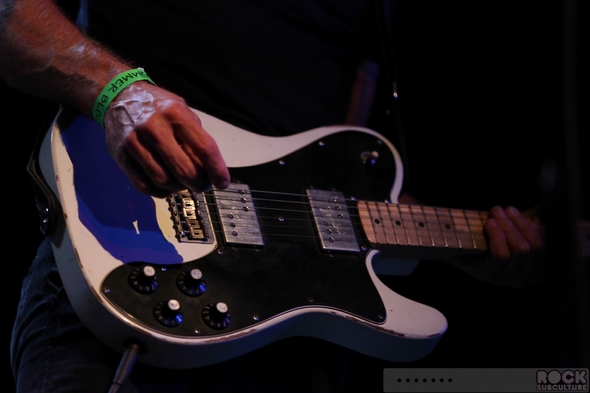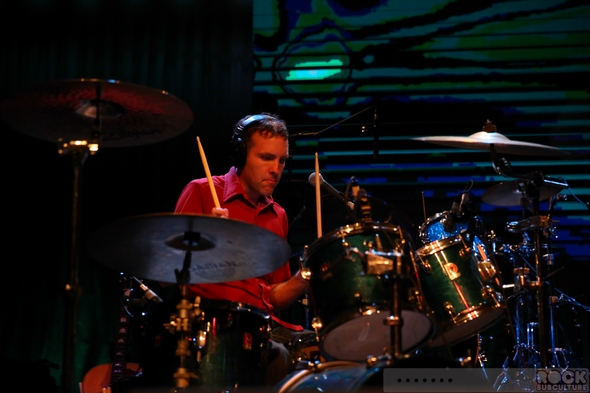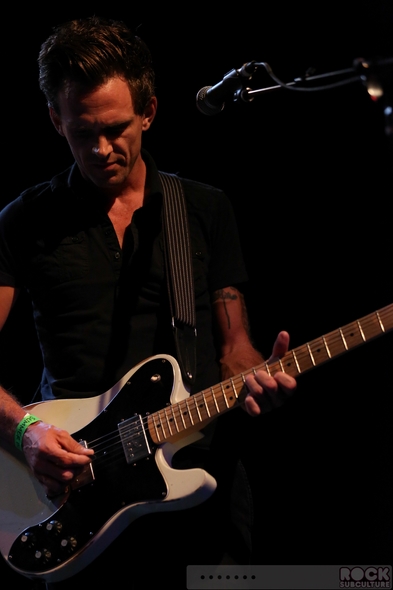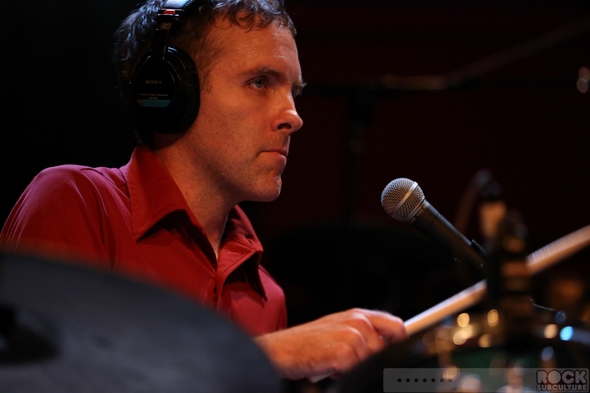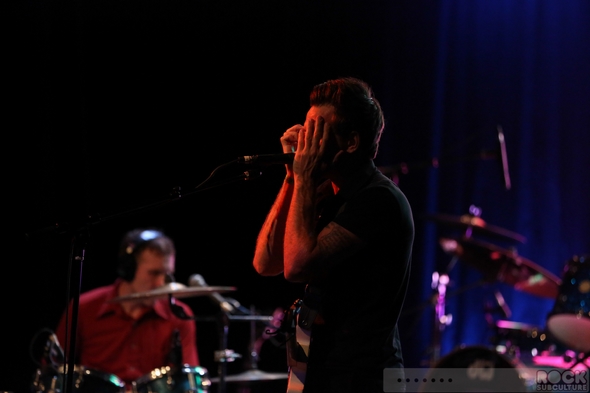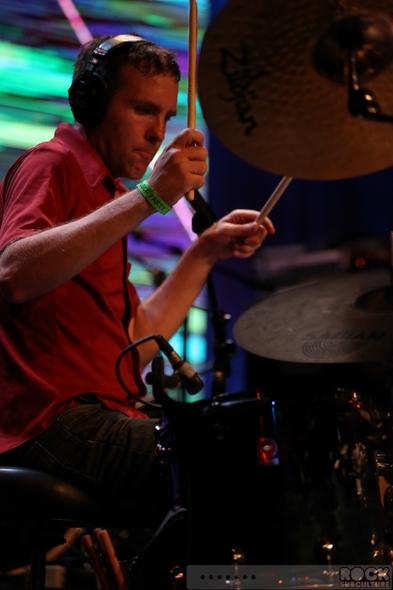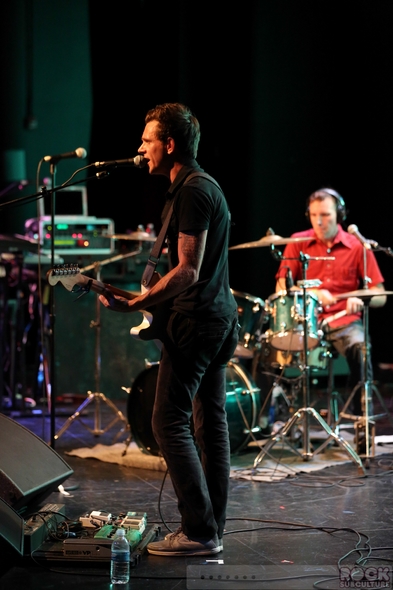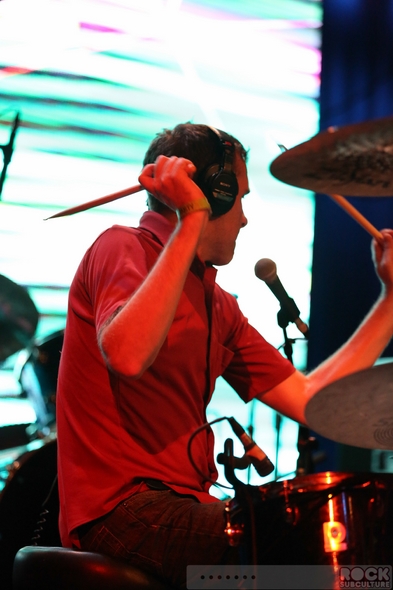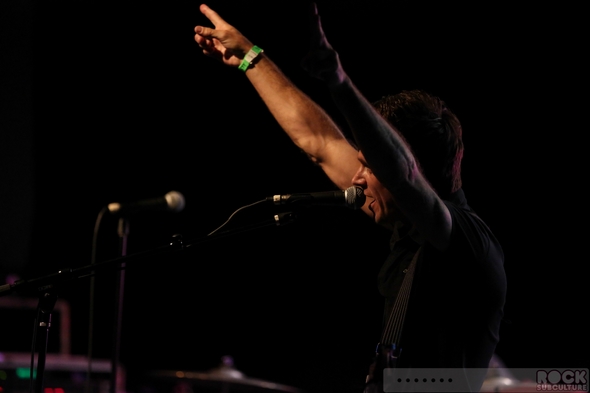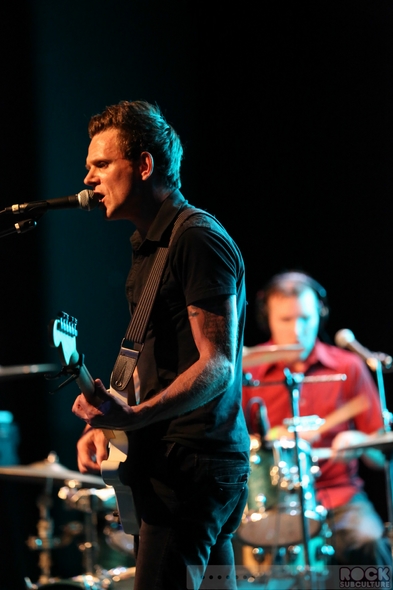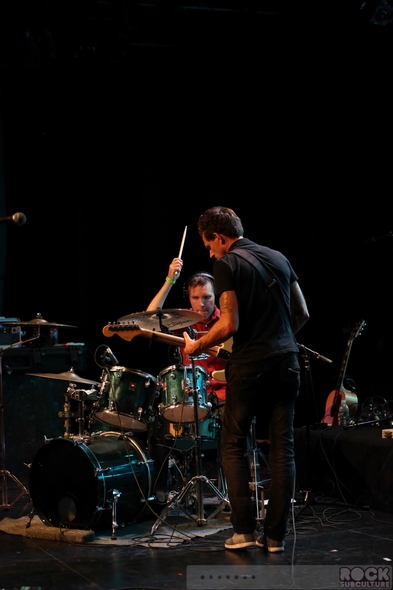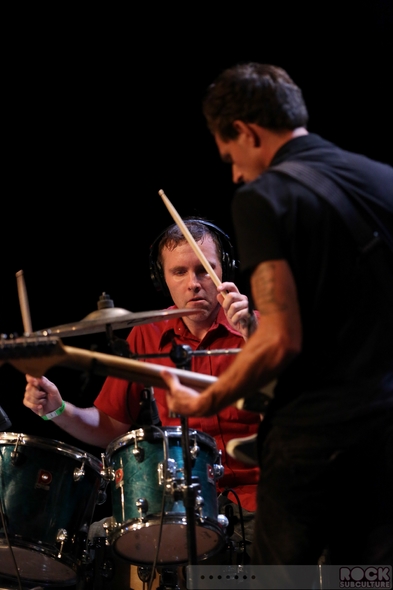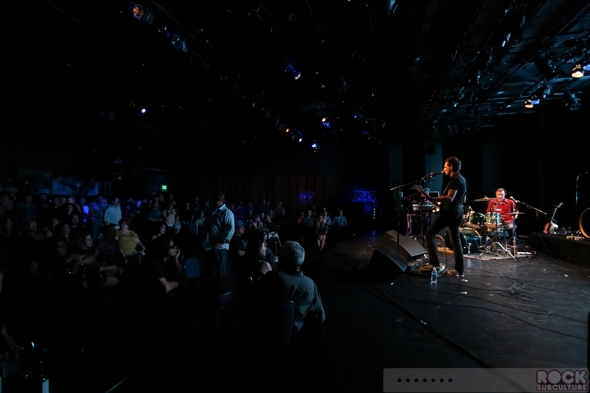 The Fixx
Members
Cy Curnin (Vocals, Guitar)
Jamie West-Oram (Lead Guitar)
Rupert Greenall (Keyboards)
Adam Woods (Drums)
Dan K. Brown (Bass Guitar)
The Fixx were formed, in part, back in 1979 as The Portraits, and following a name change and some line-up alterations, that band as it was circa 1982 is essentially the same as it is recording and touring today.
Their two most well-known hits, "Saved By Zero" and "One Thing Leads To Another", were the two lead singles off of Reach the Beach in 1983.  While they were most prolific in the 80s with five studio albums, they released three more in the 90s, then just one about ten years ago, and then Beautiful Friction about one year ago, so the latter was their first new recordings in about a decade.  In spite of the long break, it is a really great album that has been well-received by fans and press.
Their work has been embraced by film and television and become a part of pop culture at large as a variety of songs have been features in movies and TV shows.
With last night's show, I could see the audience excitement build as they took the stage, and it was obvious that the bulk of those who turned out were genuine fans of the band, not so much casual "80s music fans", as I could see and hear that many were familiar with the lyrics and songs both old and new.
Cy Curnin sounds fantastic (another one of those vocalists who maybe even gets better with age) and the band all seemed to be spot on with their timing and recreating their clean and sharp studio sound on stage in the live environment.  Cy also has a nice stage presence and I definitely felt like I was seeing "pure" The Fixx, as everything sounded amazing and some of the between songs banter was quite fun and contributed to the intimate atmosphere of the show.
I have always felt that maybe The Fixx were in some ways victims of their own success…  there were so many artists in the 80s with one or a handful of hits which resulted in some ways of this expectation that maybe that is what artists in that era did…  so maybe when The Fixx hit it big with a few songs, people didn't pay attention to their other songs and it didn't get the recognition that was warranted, at least by the masses.  Because truly they have a great body of work spanning decades, and I think you really need to turn out to see and hear them live to fully appreciate it.  I'd really recommend catching them on one of their tours if you get the opportunity.  They really have a unique sound and some of the best guitar riffs around, and are part of that New Wave subgenre of bands that were "real" bands, not relying to great extent on electronics.
Below is an image of Rupert's setlist.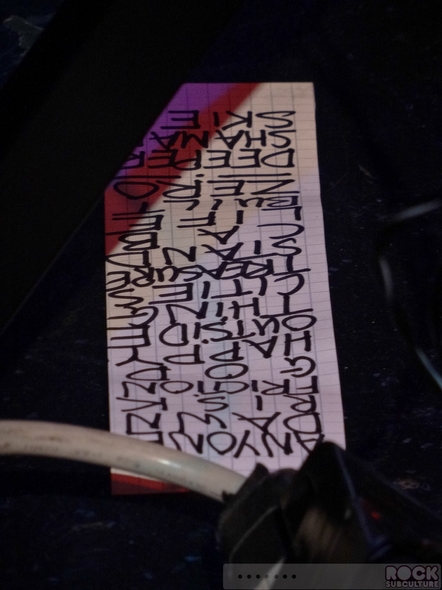 Below is the set list from the show last night at The Assembly:
Setlist
Anyone Else
Just Before Dawn
Take a Risk
Beautiful Friction
What God?
Happy Landings
Outside
One Thing Leads to Another
Less Cities, More Moving People
The Fool
Stand or Fall
Follow That Cab
I'm Life
Built for the Future
Saved by Zero
Encore:
Deeper and Deeper
Shaman
Red Skies
Encore:
Fatal Shore
Secret Separation
Below is one video I shot of the performance to give a sense of the sound (and how closely it recreates the studio recordings) and the staging and quality of the performance:
Below are some photos of The Fixx performing on stage at The Assembly last night: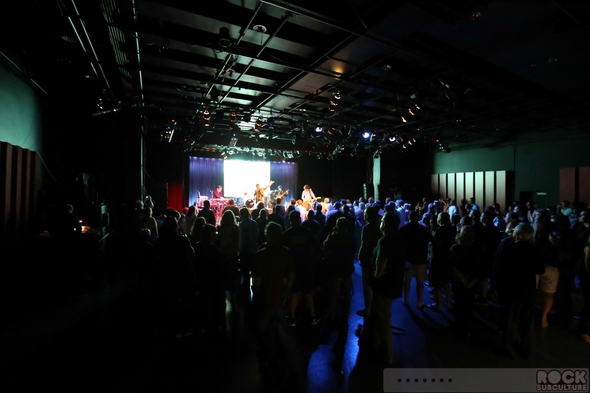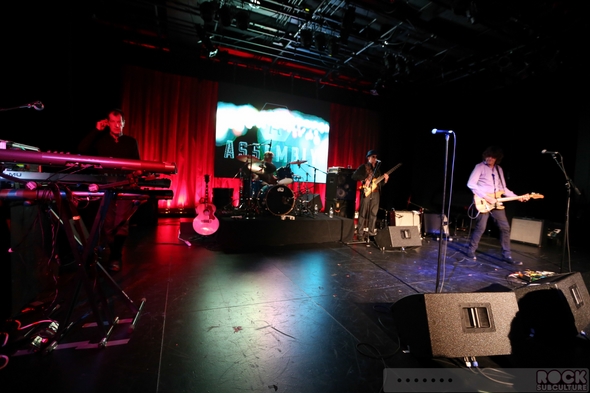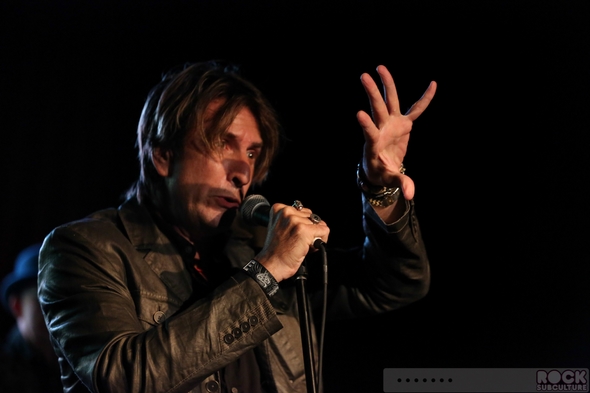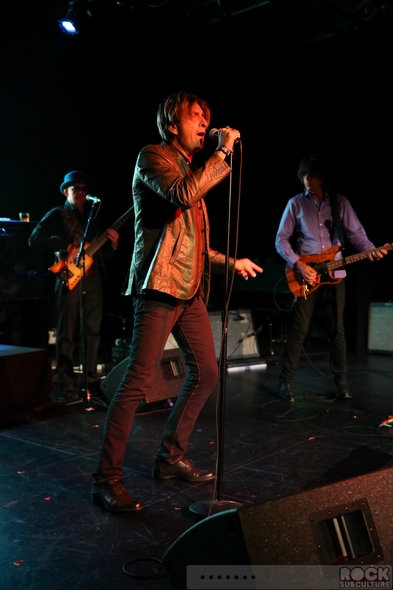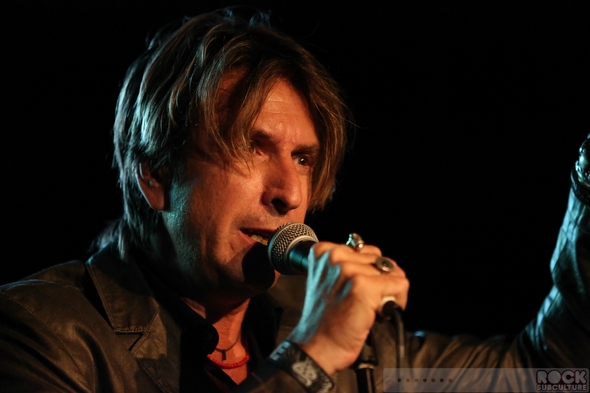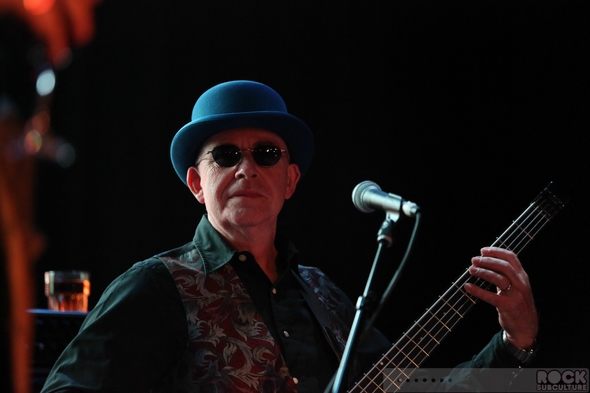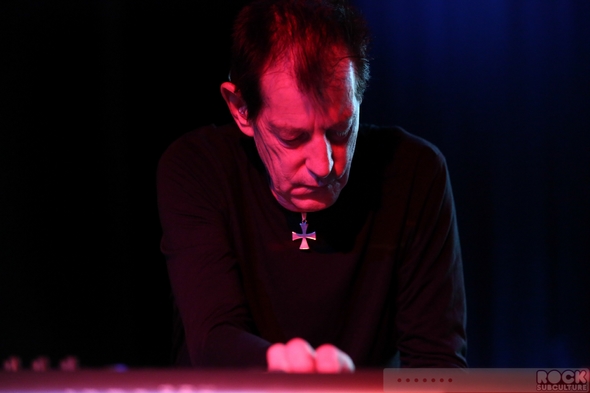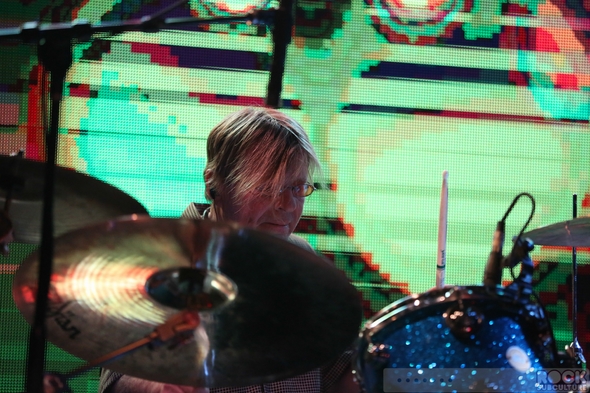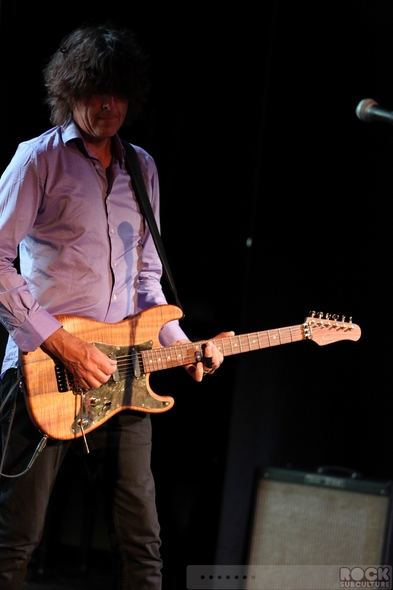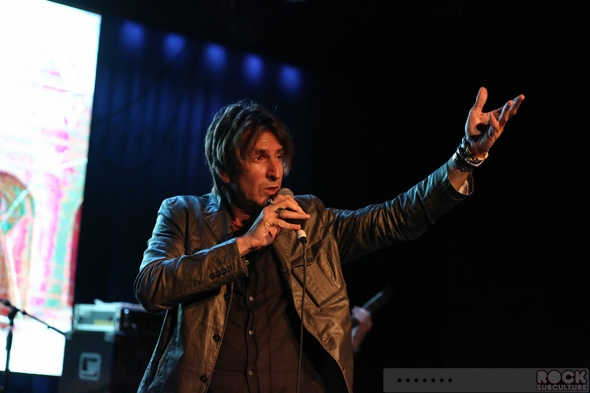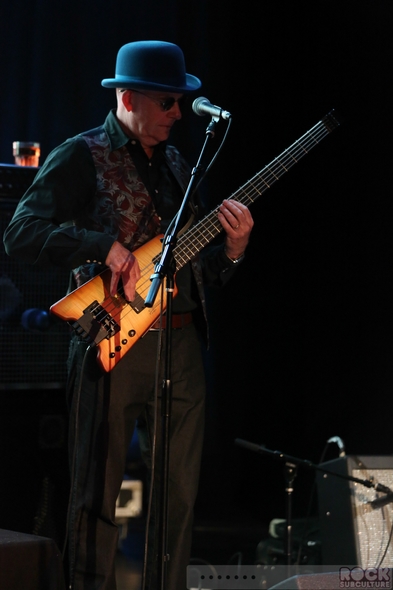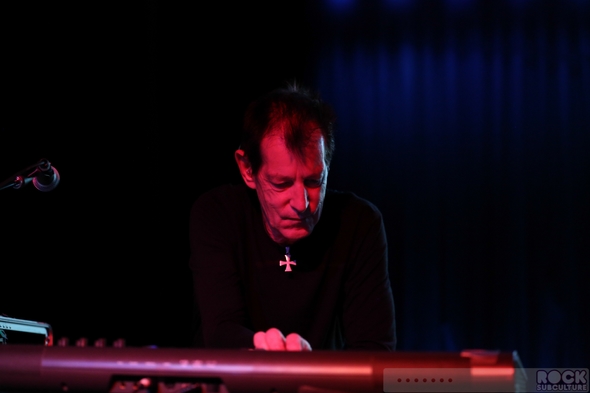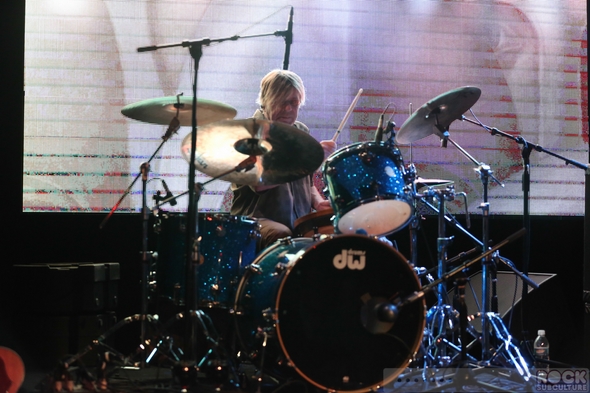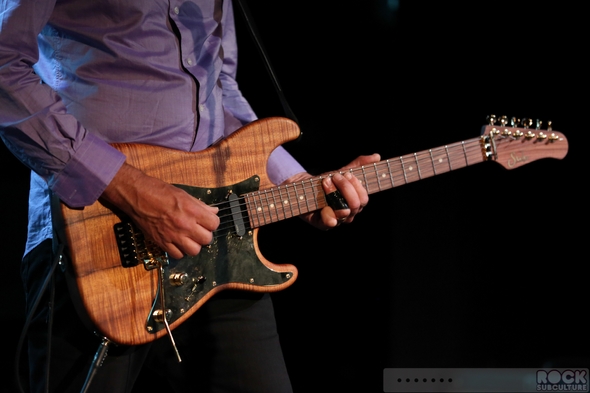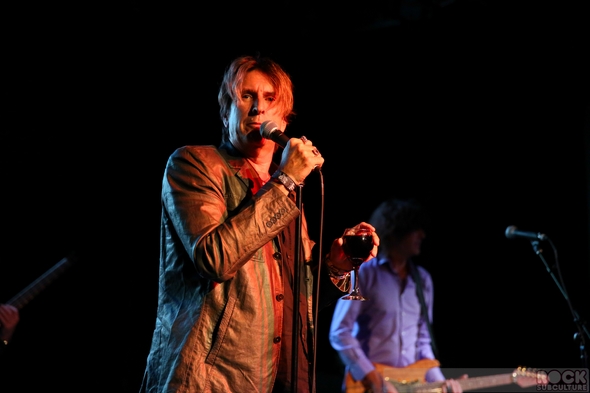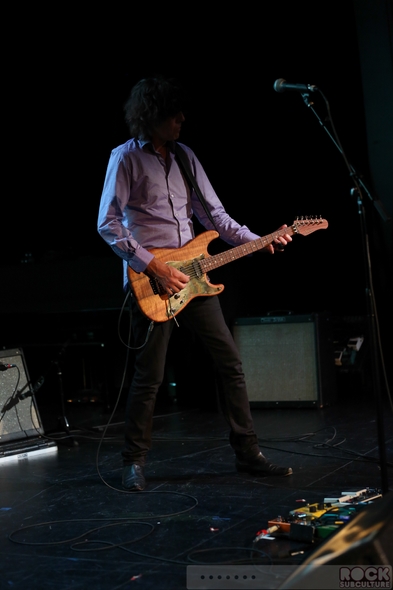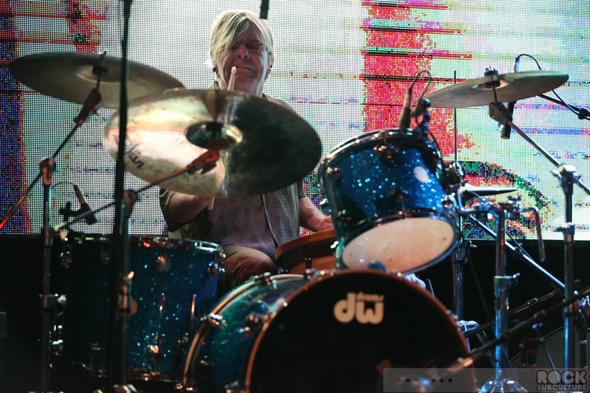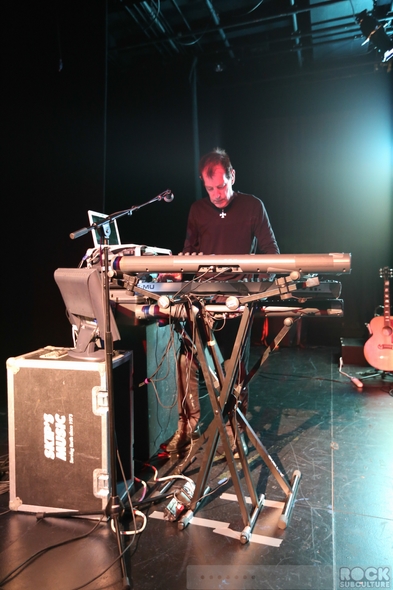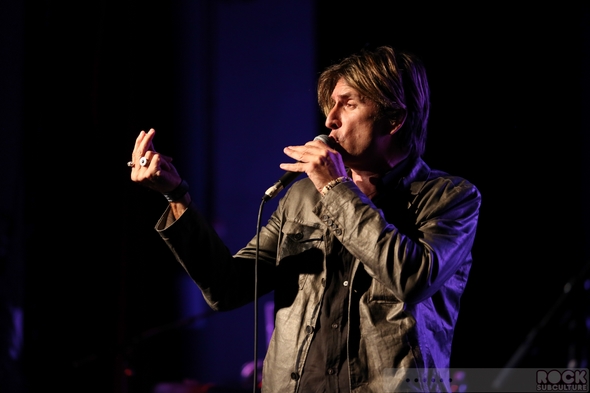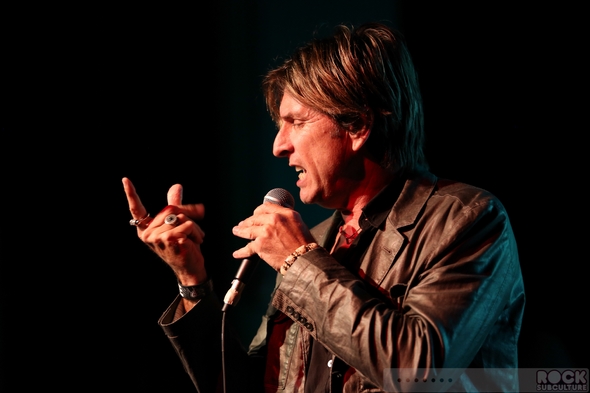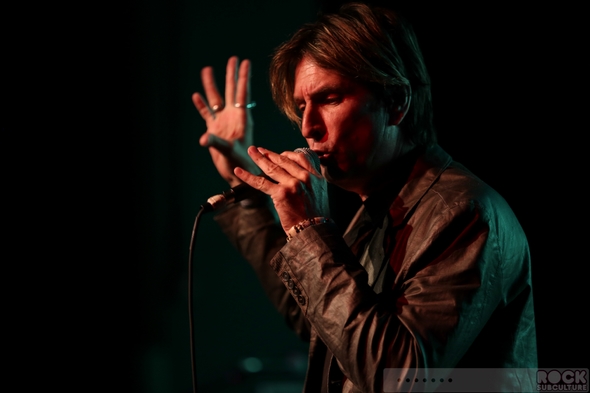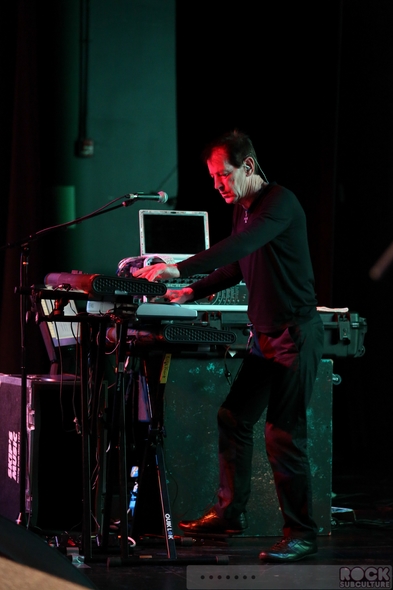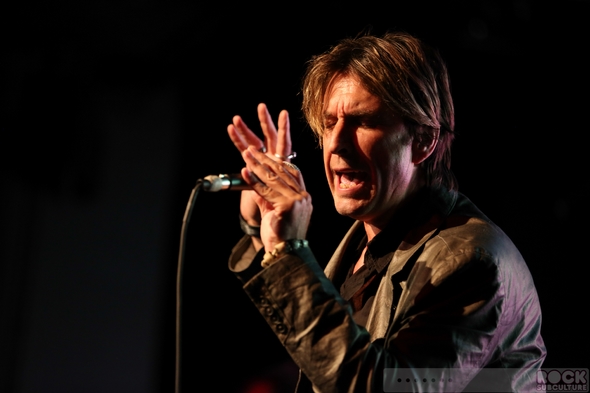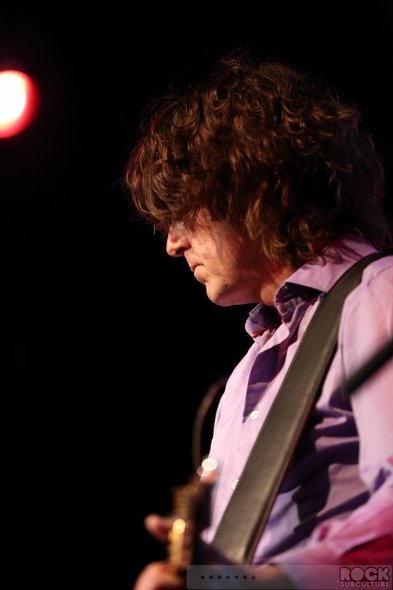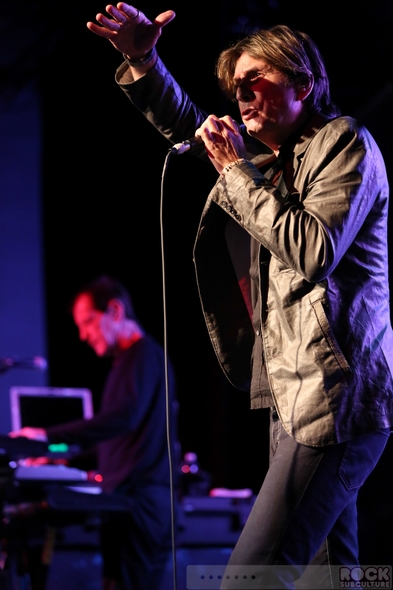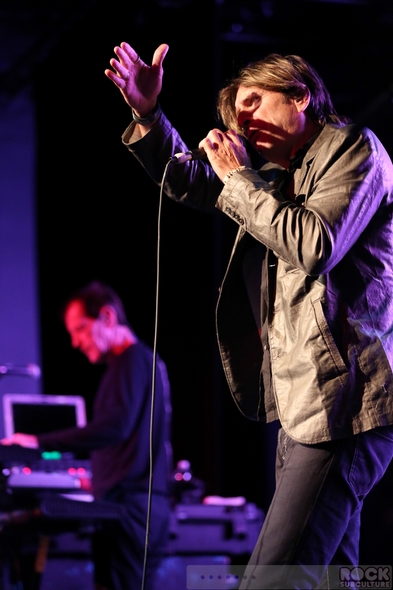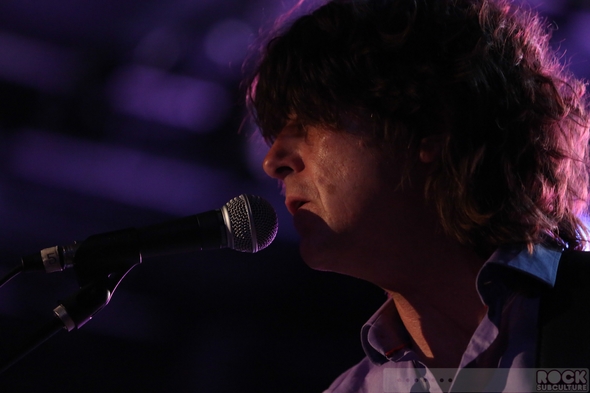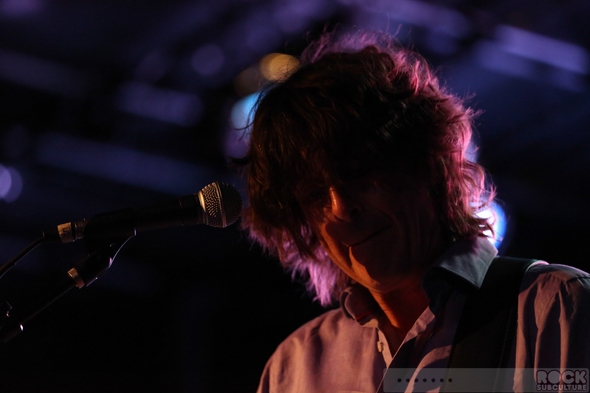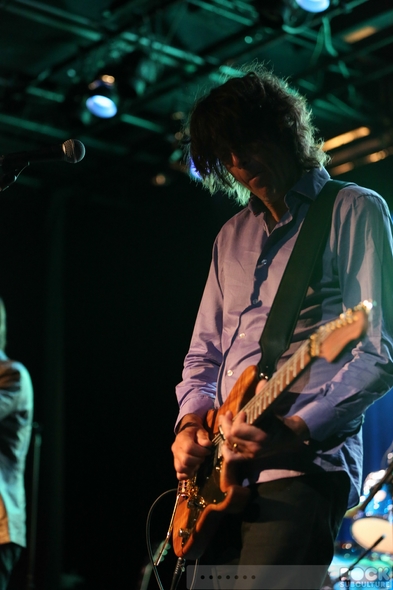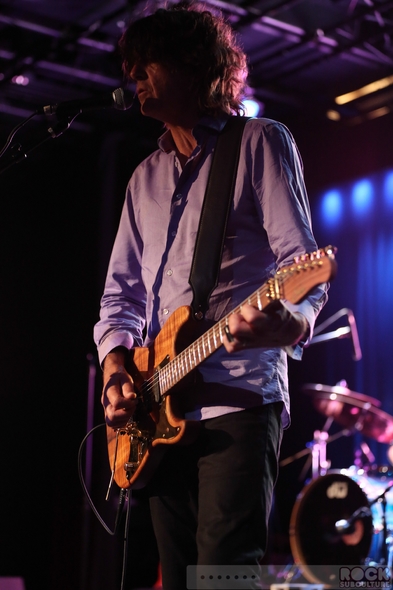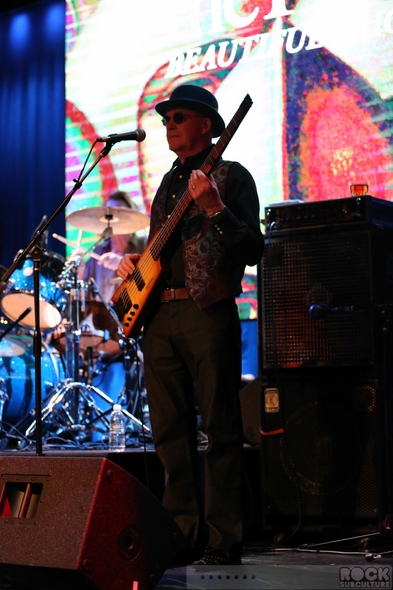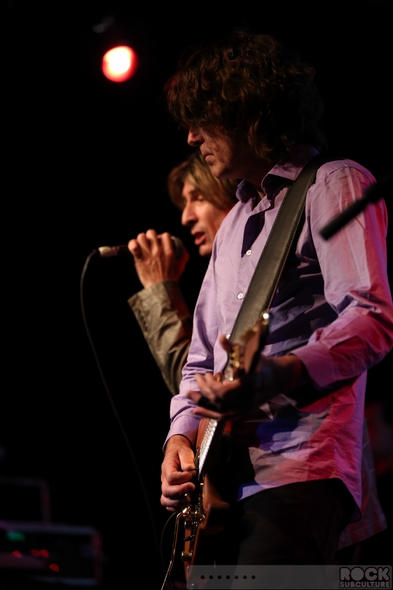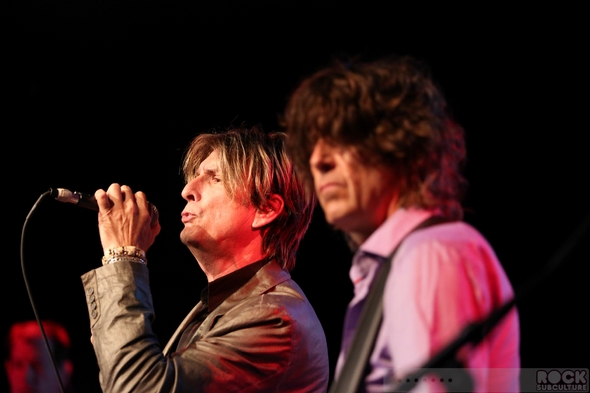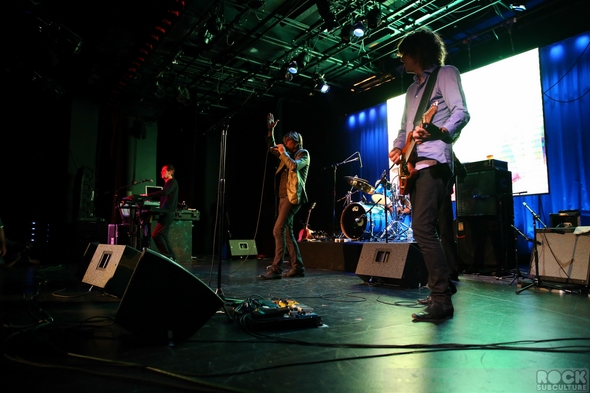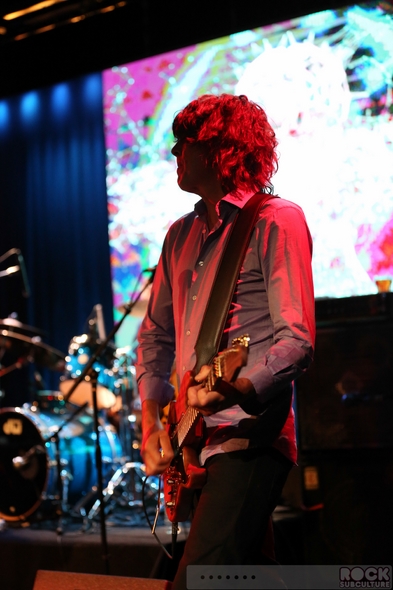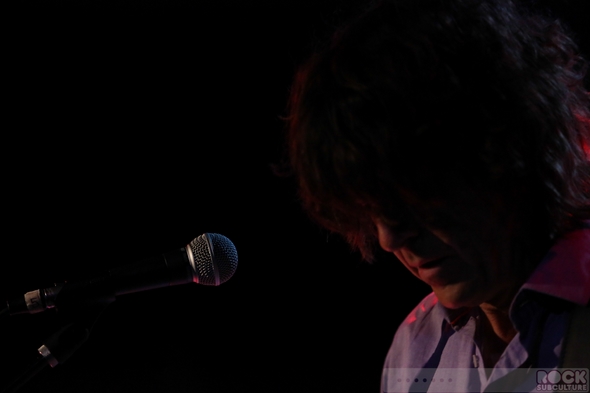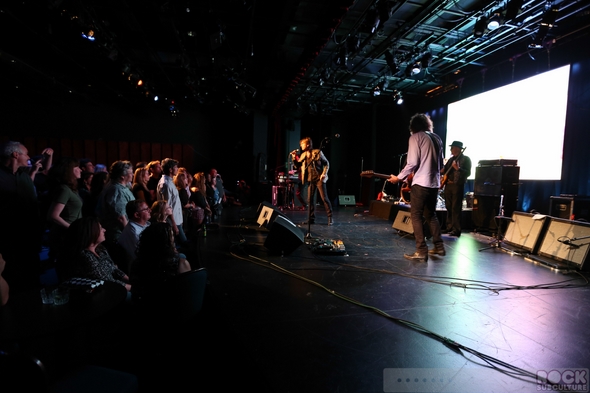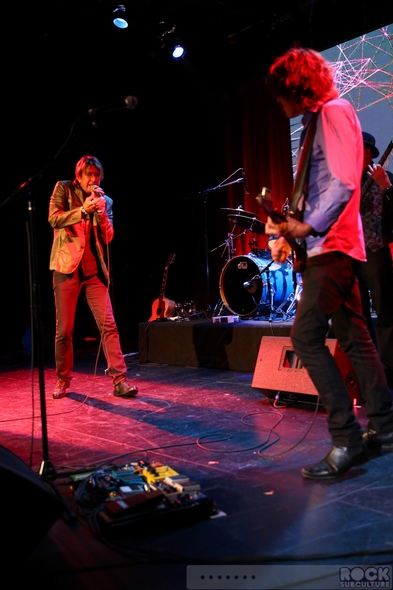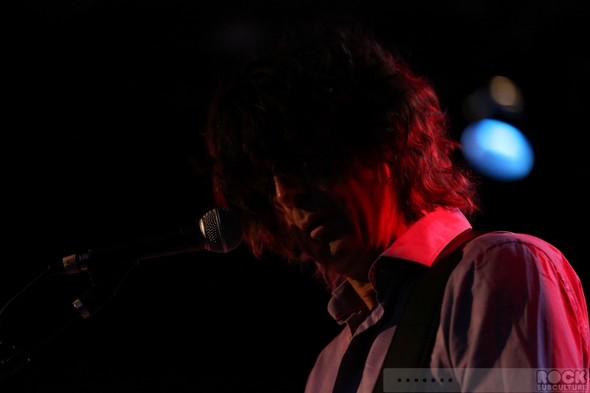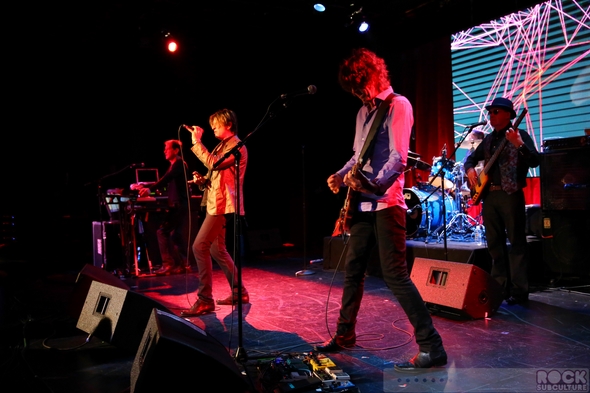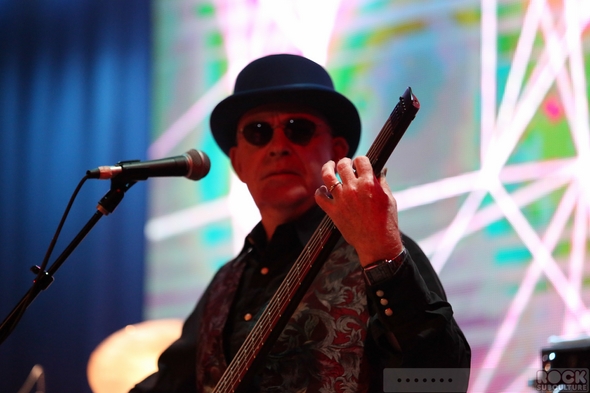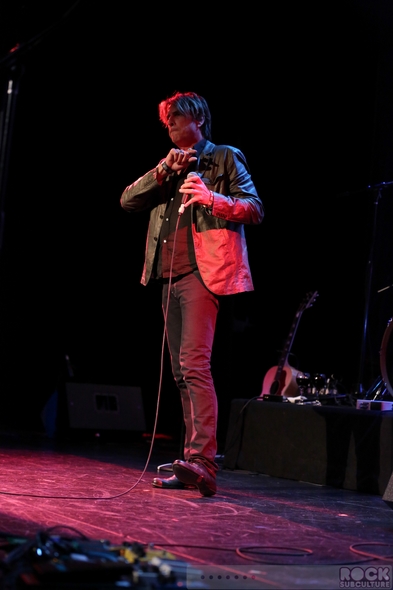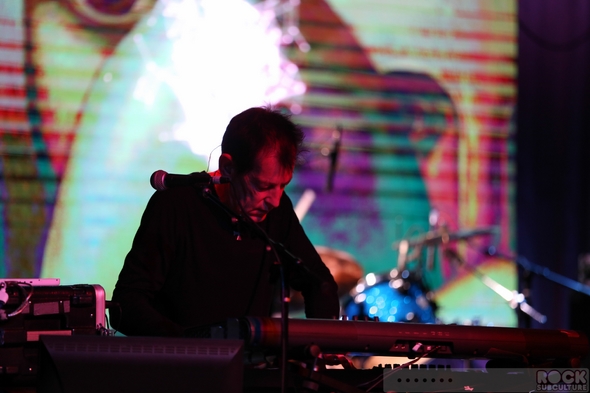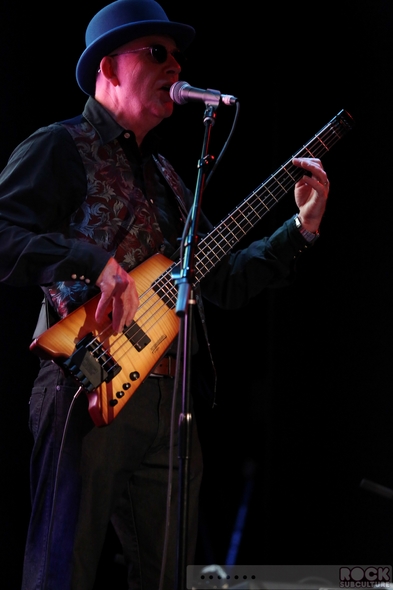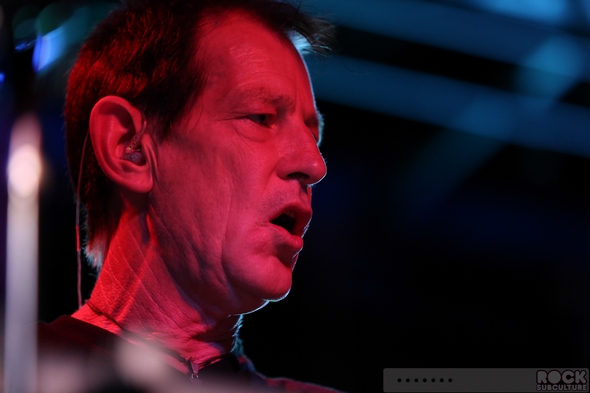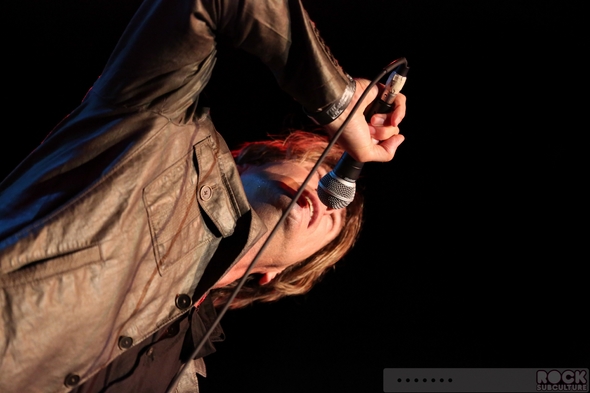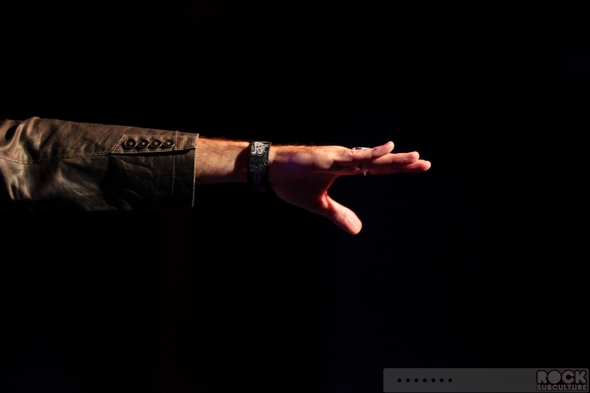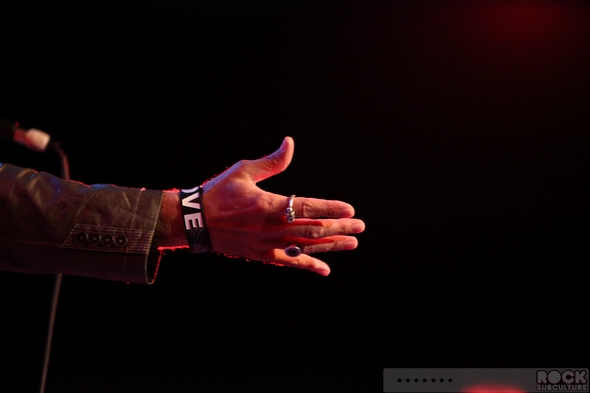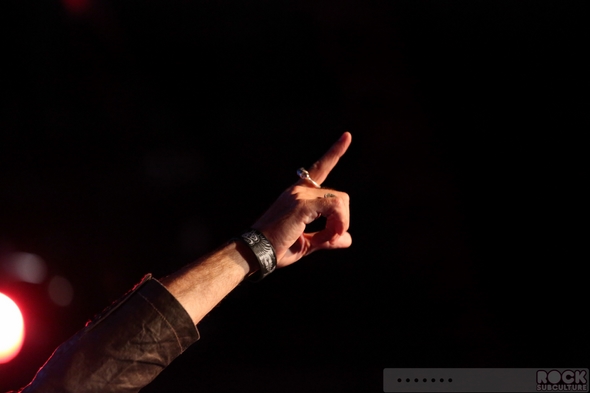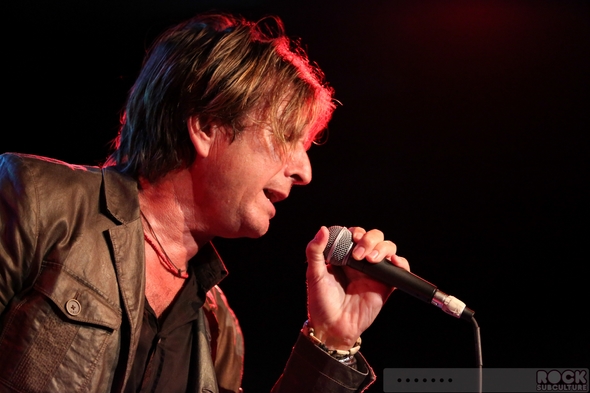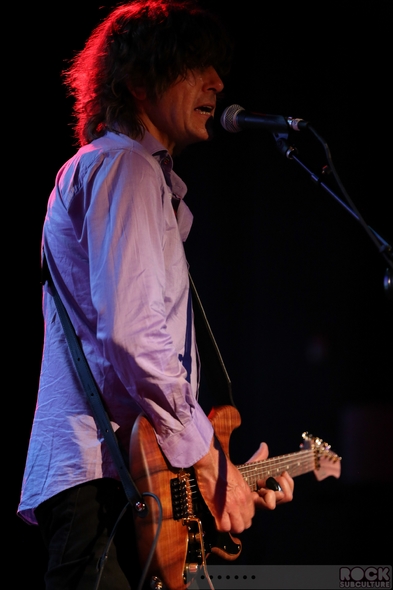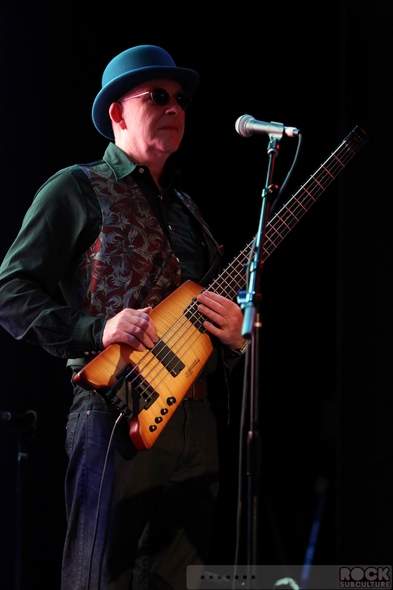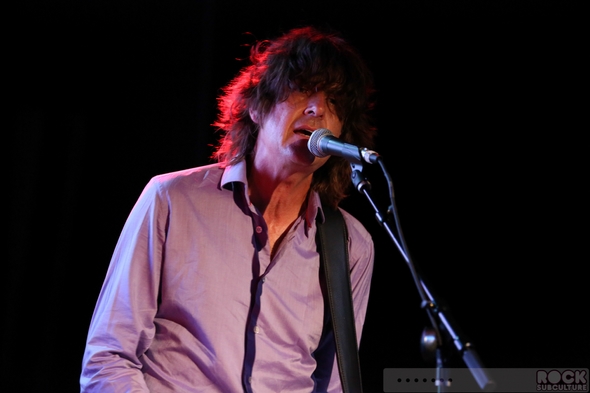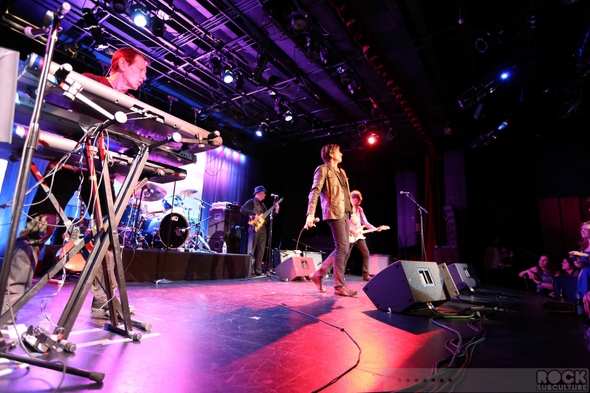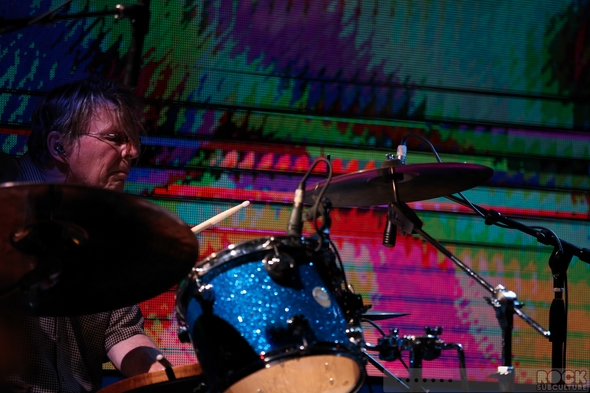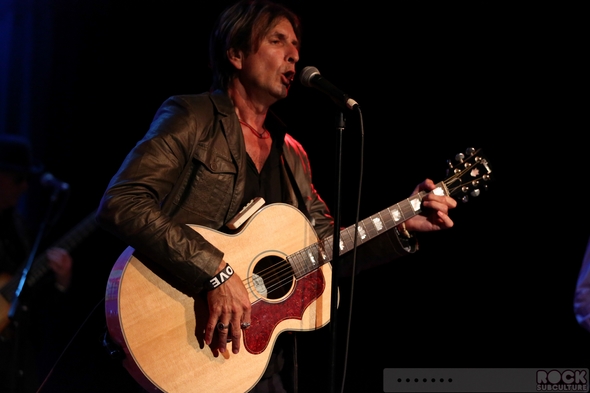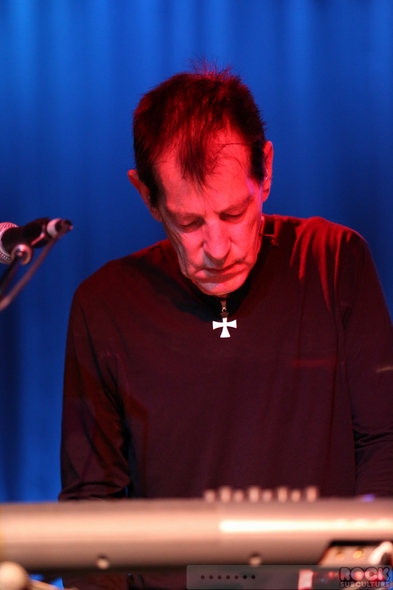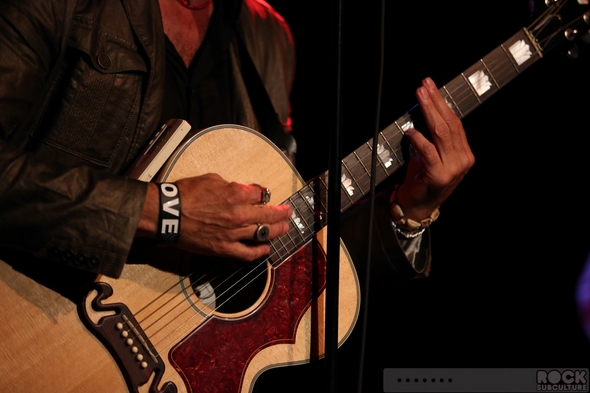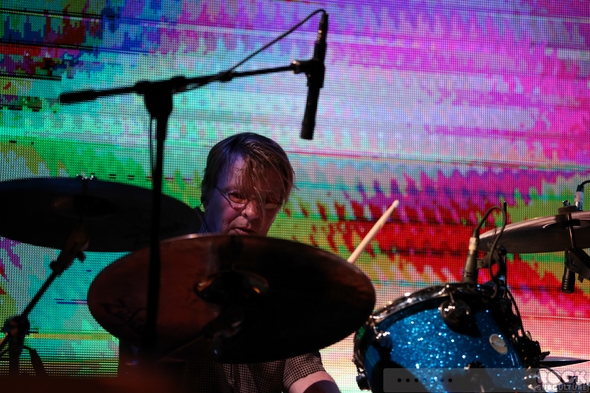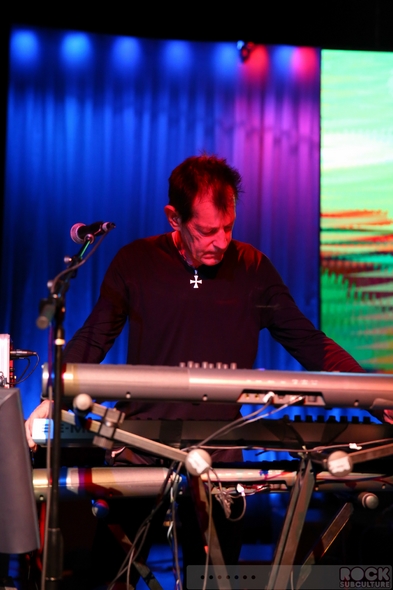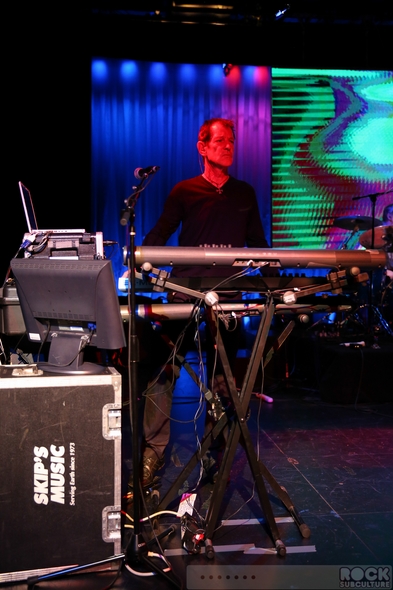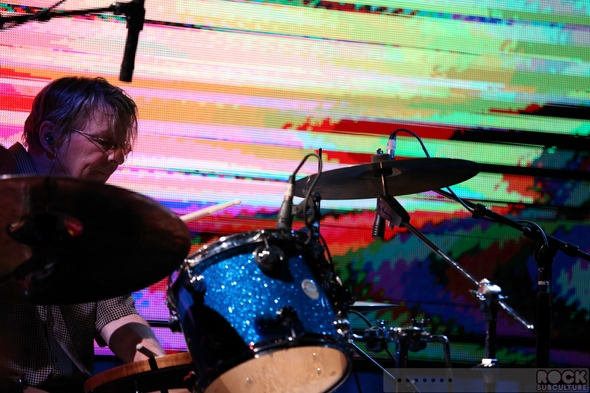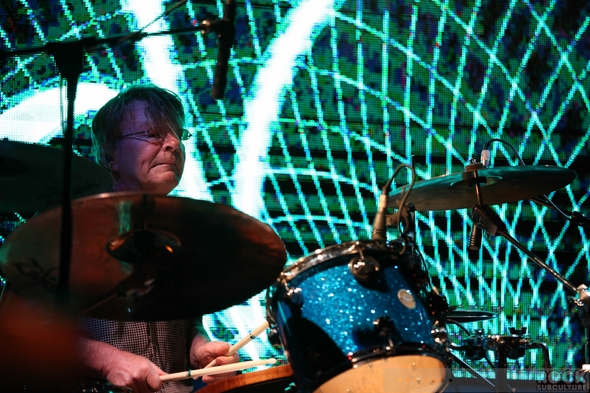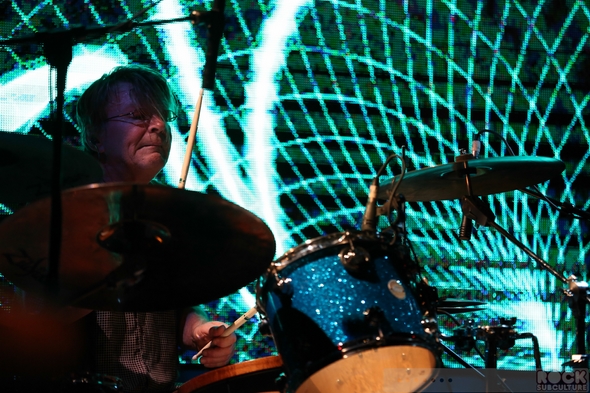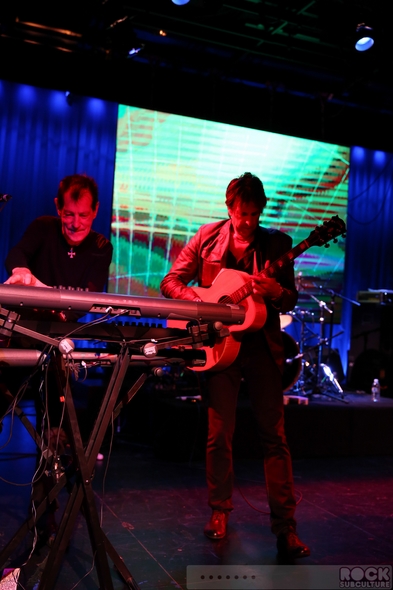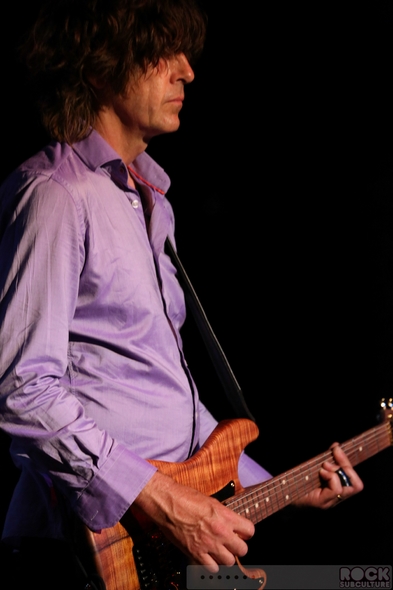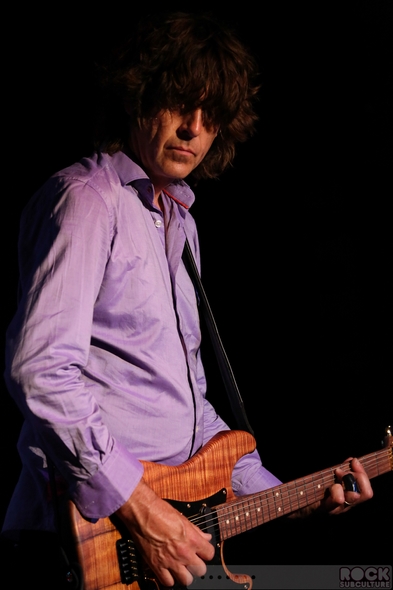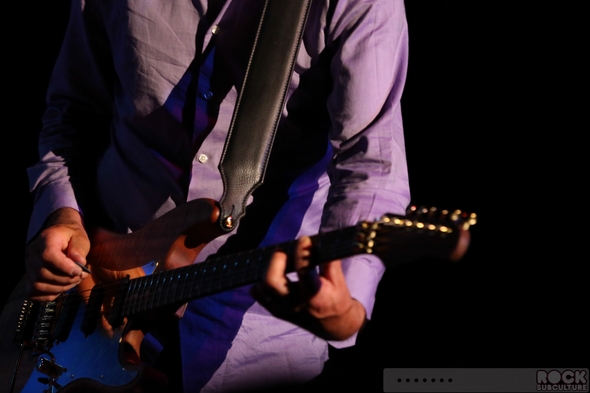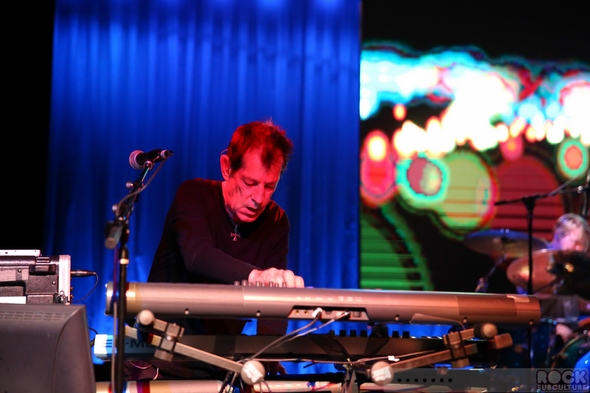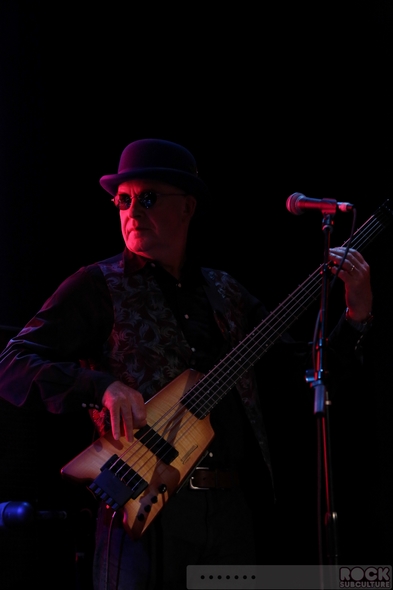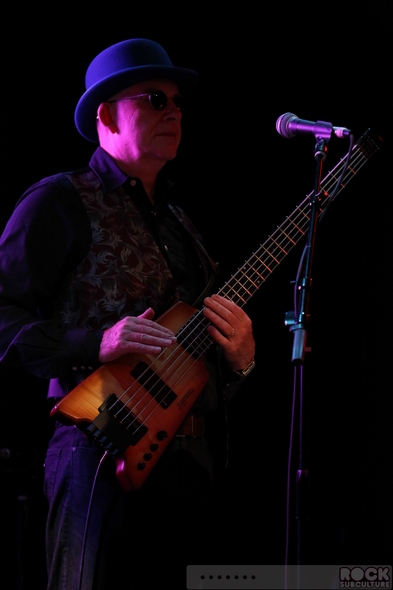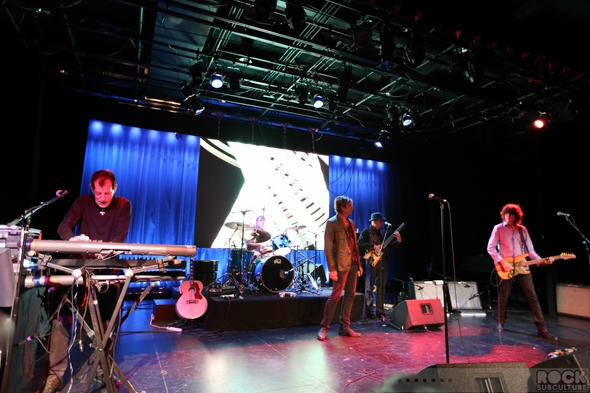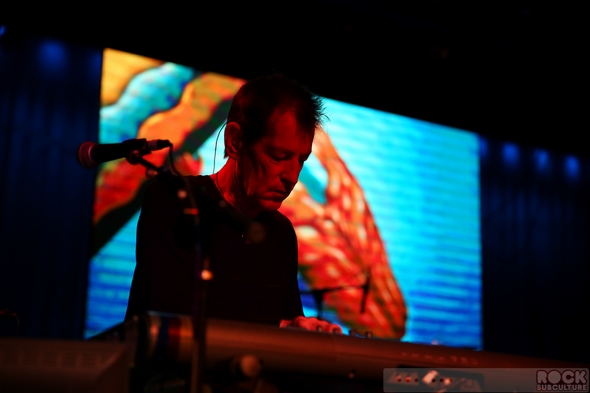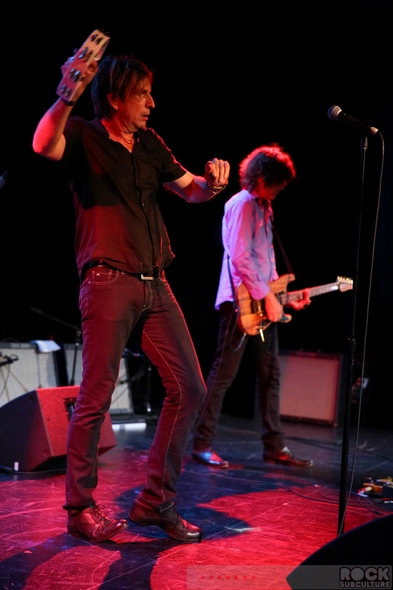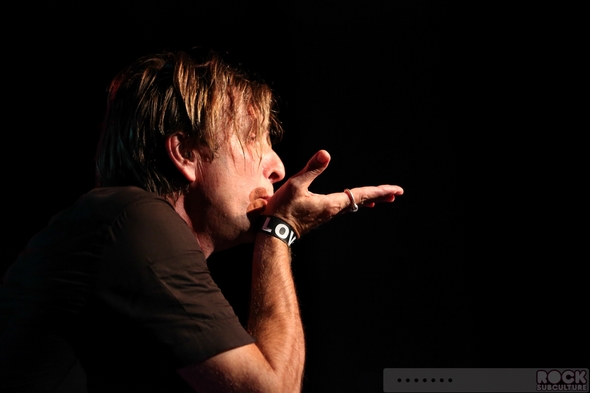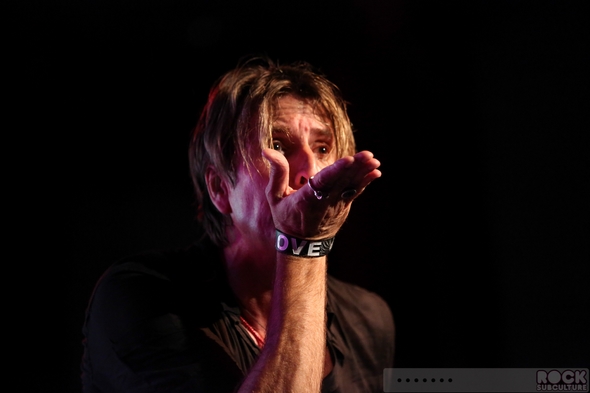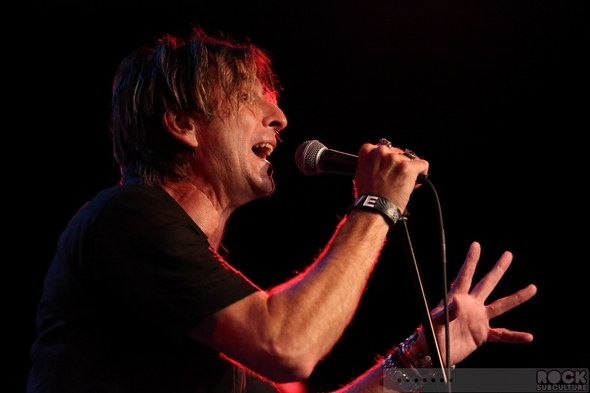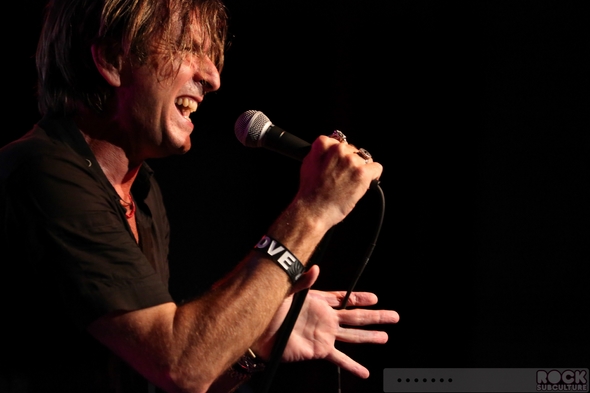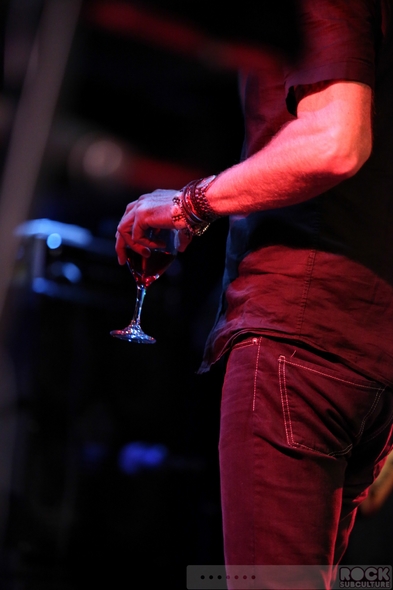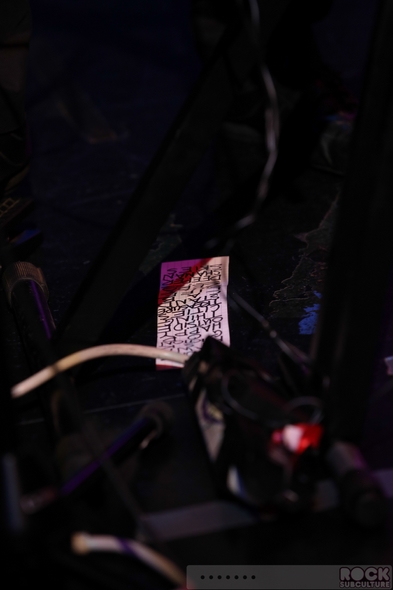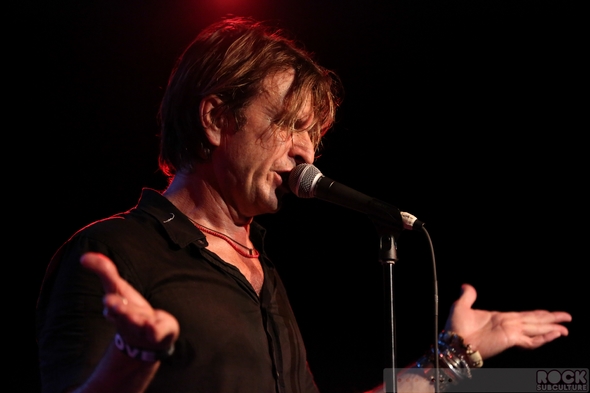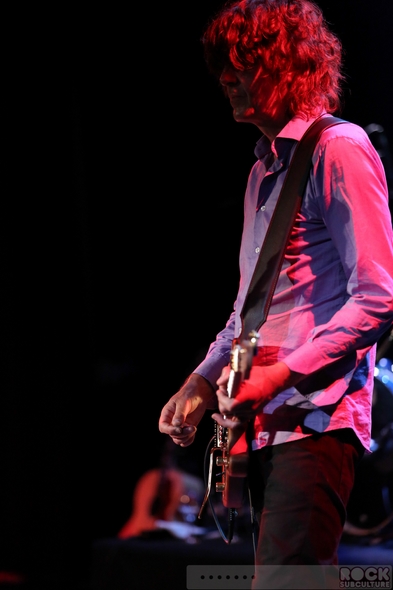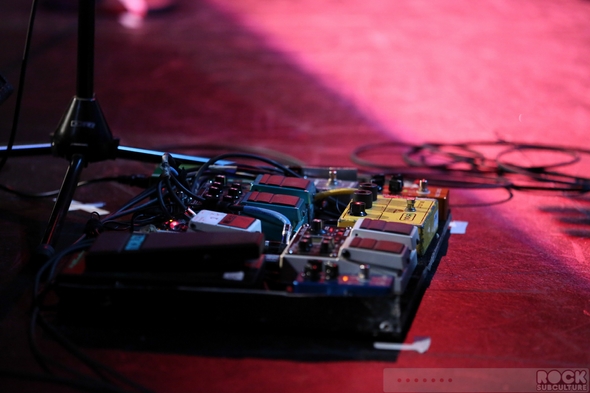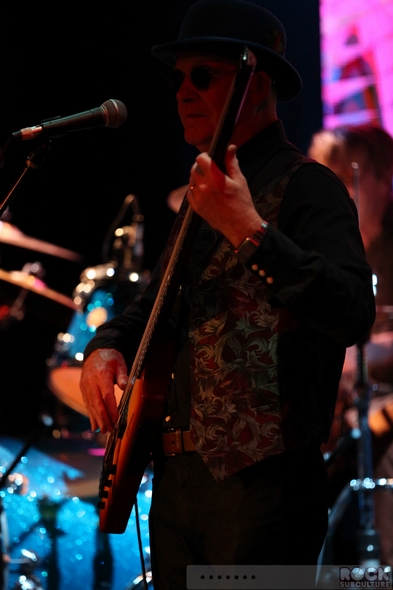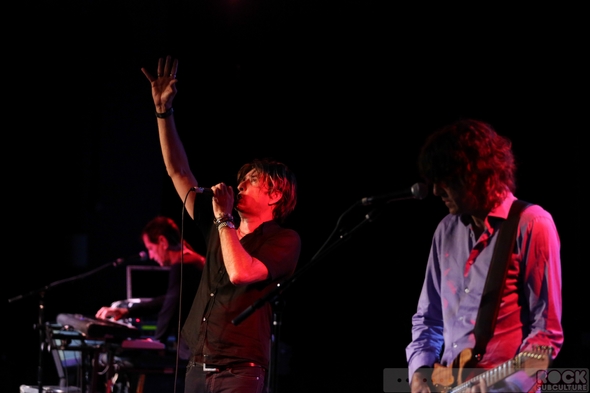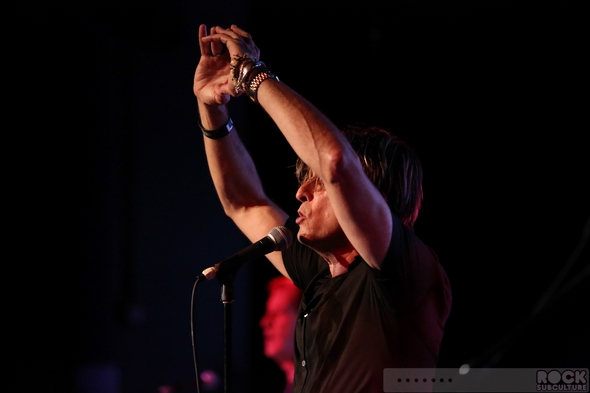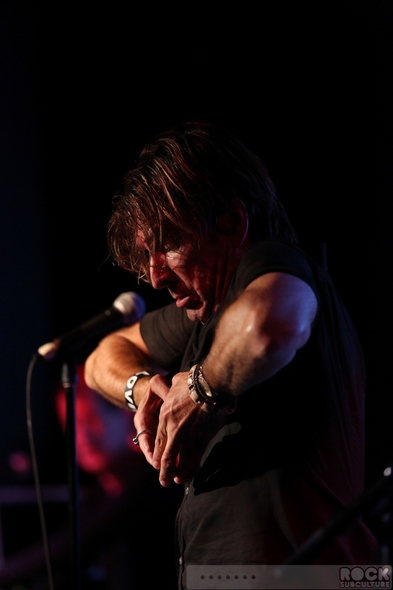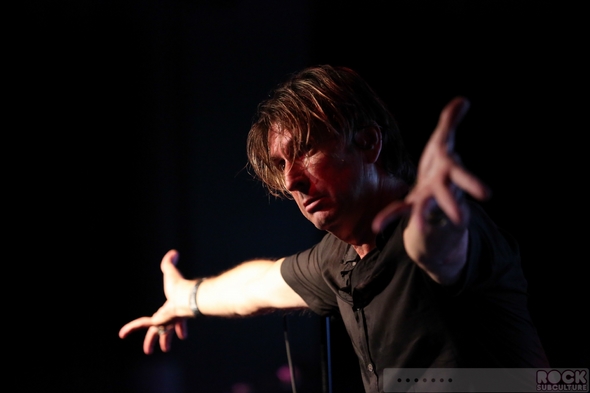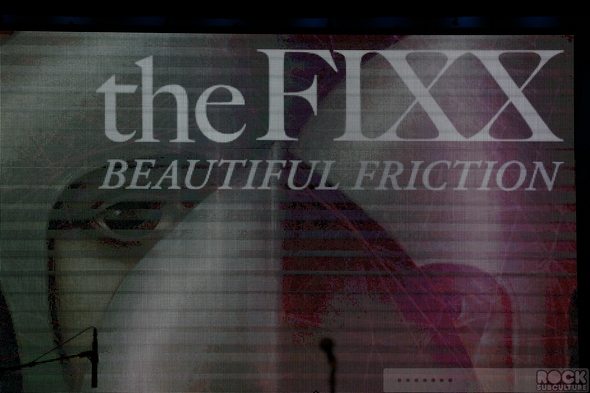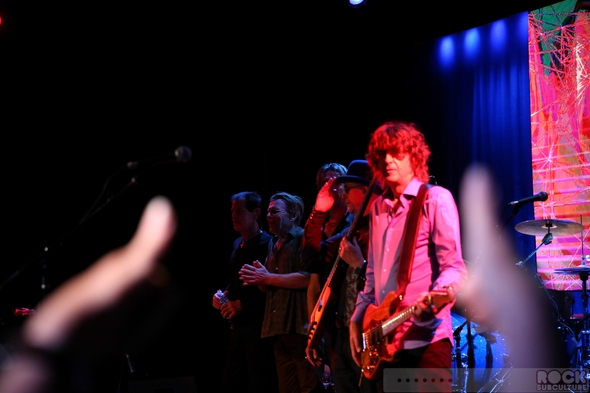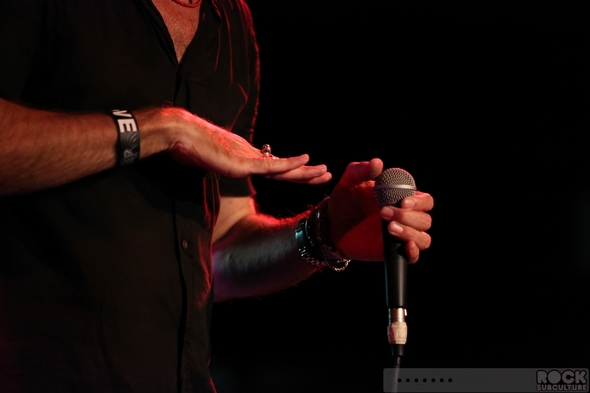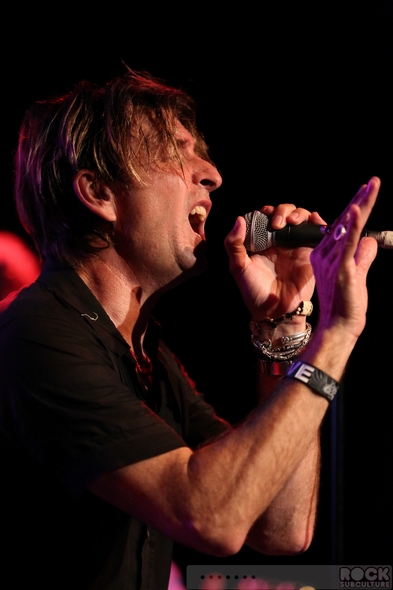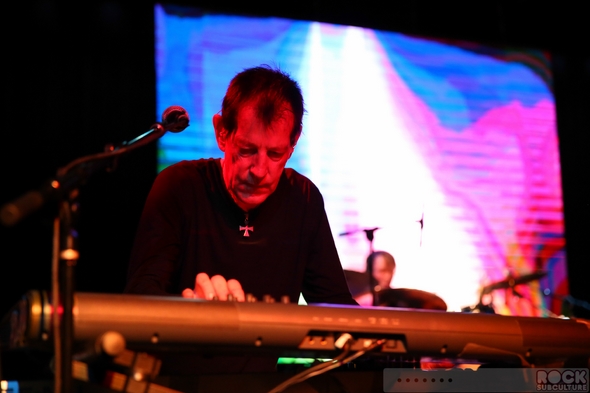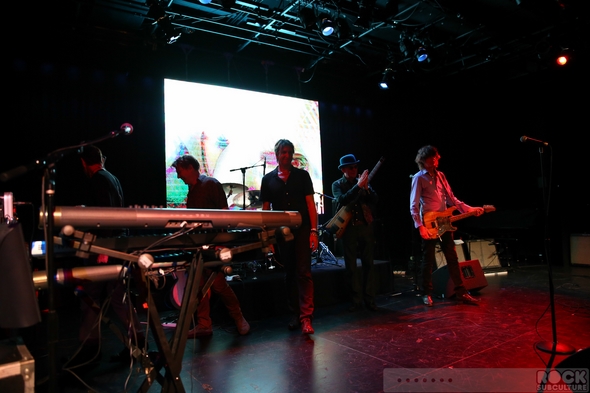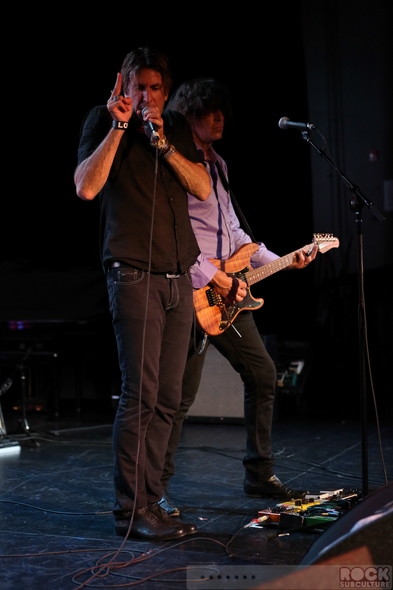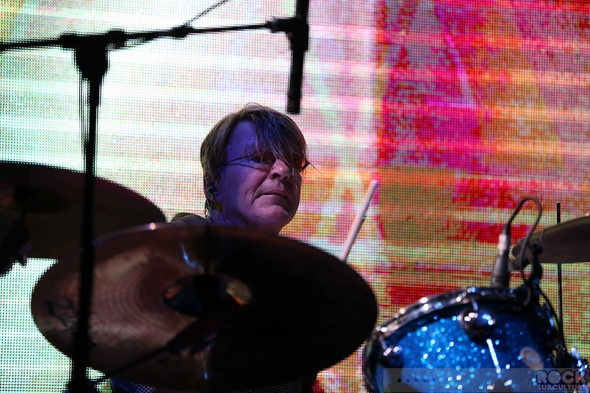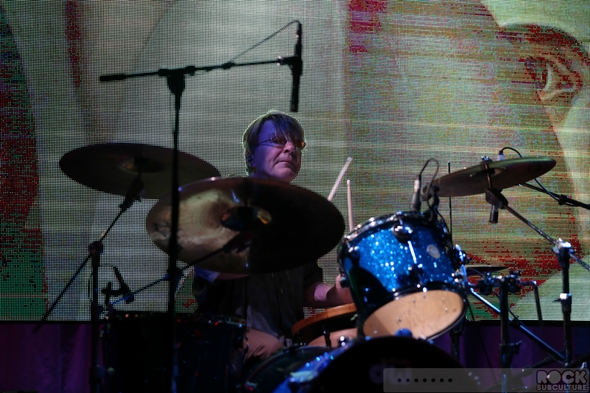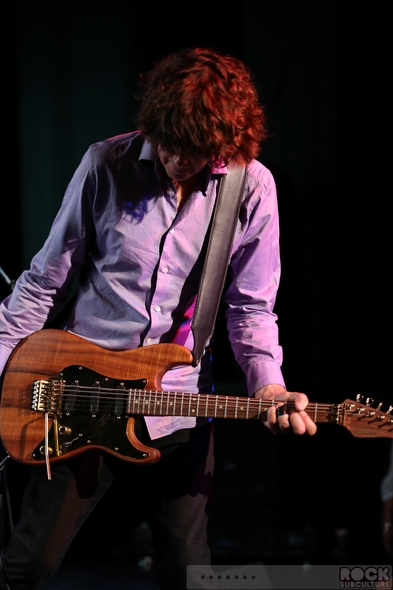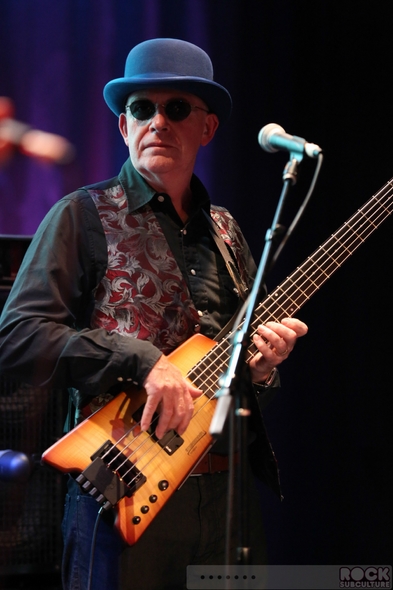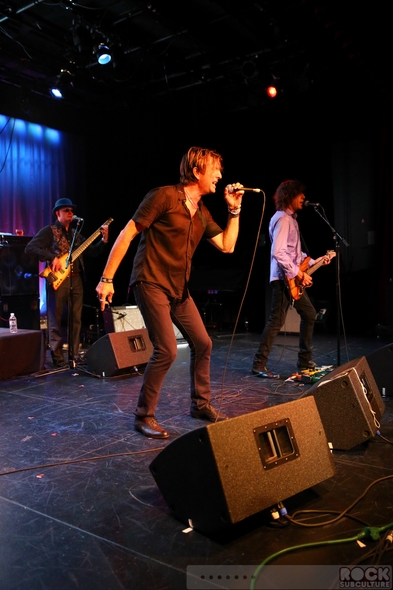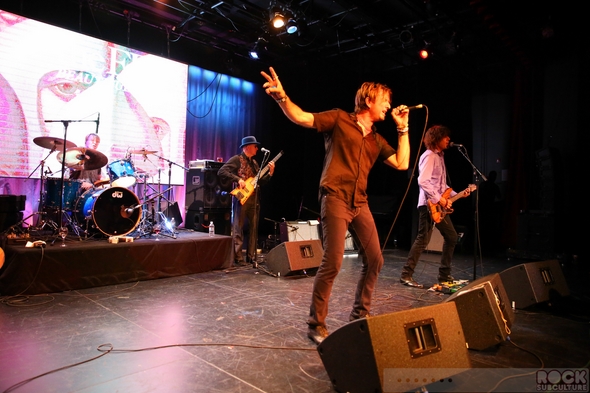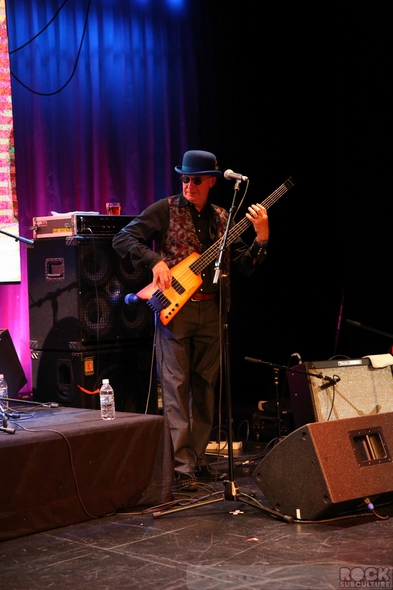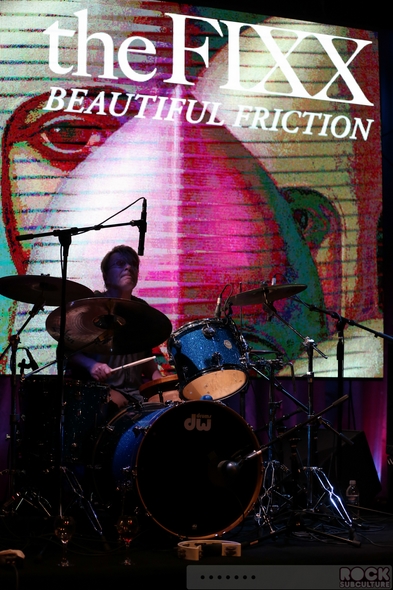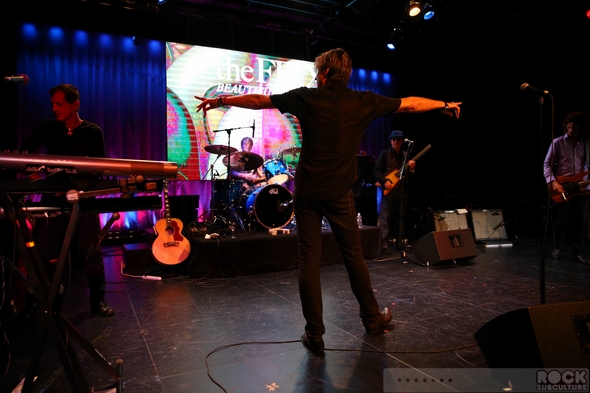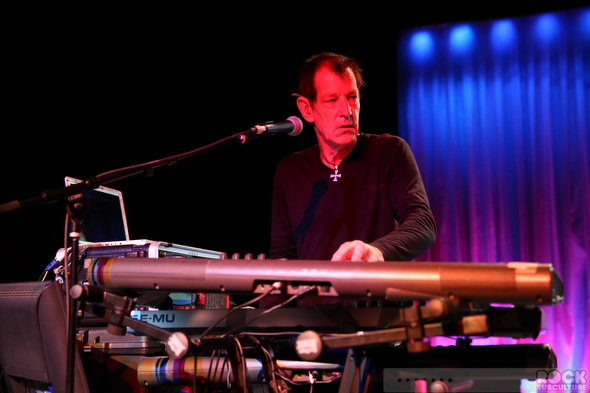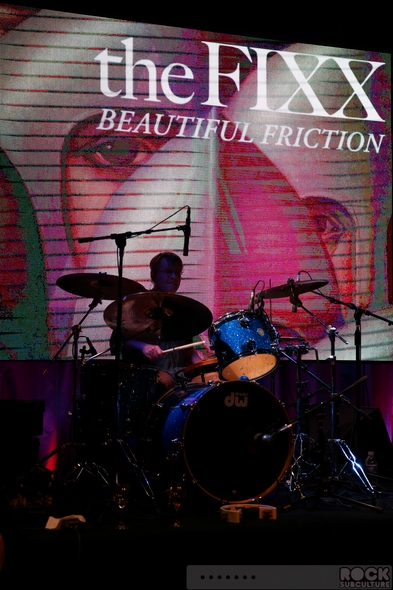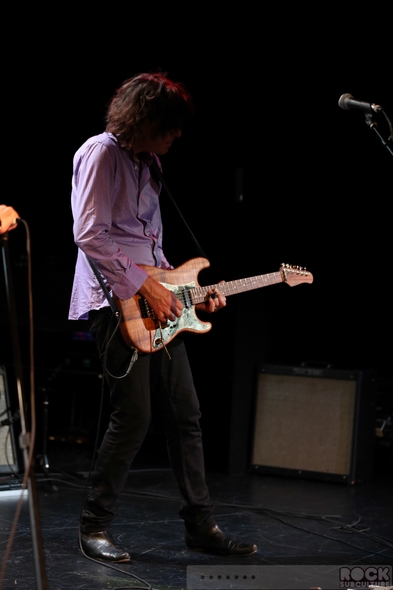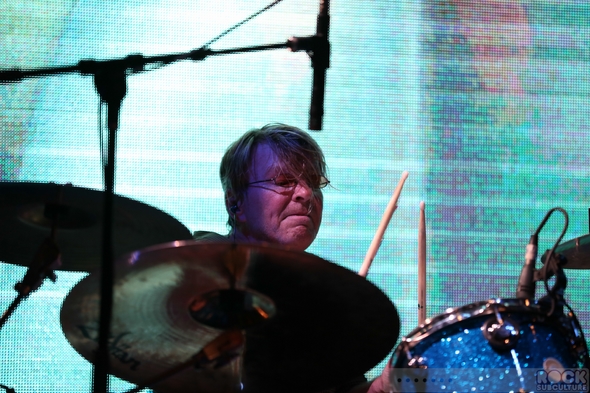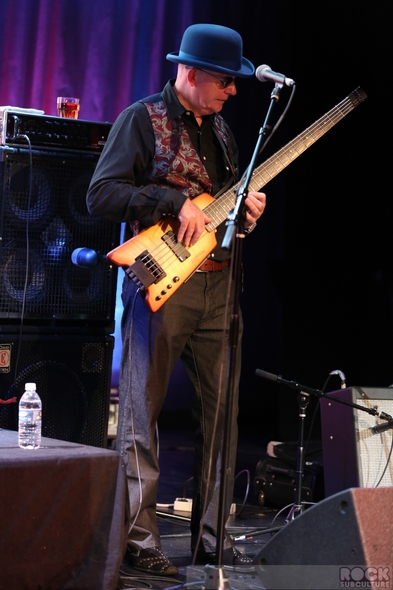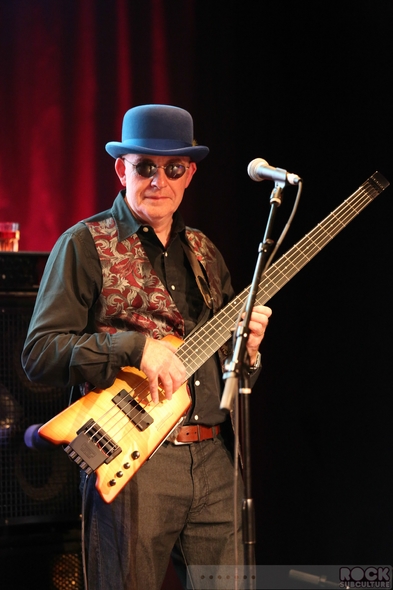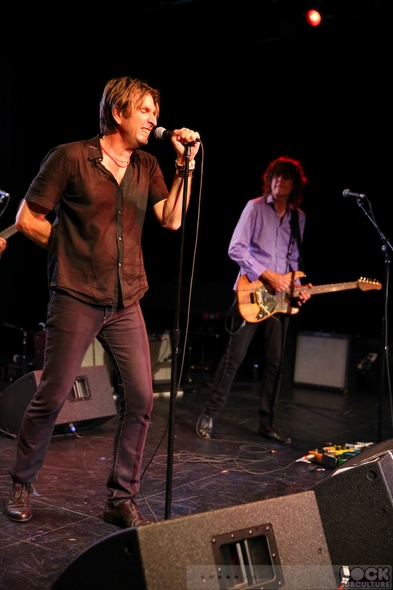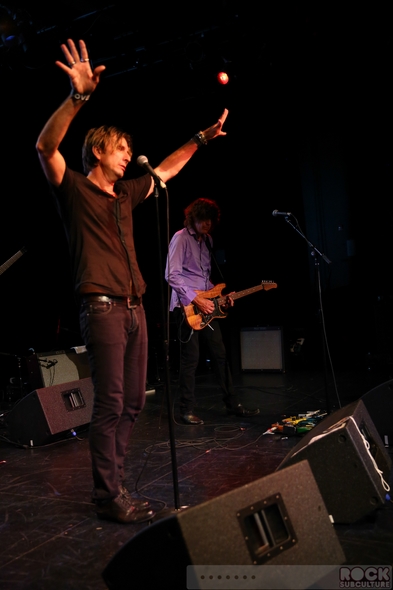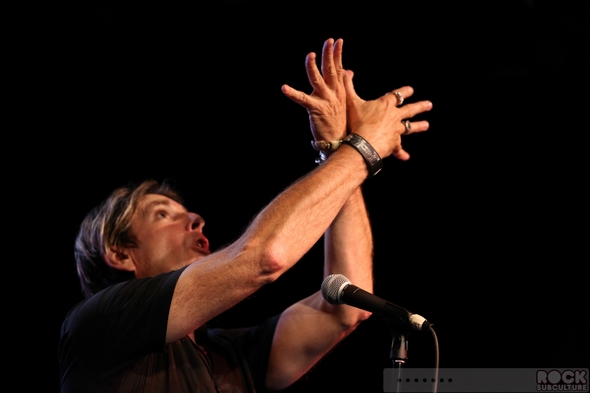 Jason DeBord