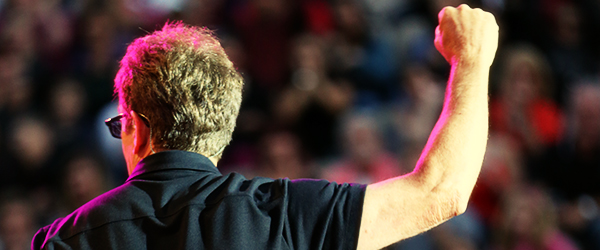 "30 years is a long time.  Think back 30 years ago… no cell phones… no Internet… no CDs… no reading glasses…  Those were the days.  And in case you guys haven't figured it out yet, we're going to play the Sports album.  From the beginning to the very end.  And that… was Side 1.  That was the 'video' side, if you will.  And now we're going to take the record, and we're going to turn it over…  because that's what we did, kids.  We took the record, and we turned it over.  Right? "  Part of a pretty entertaining monologue by Huey Lewis of Huey Lewis and the News at Mountain Winery last night, half way through their #1, septuple platinum 1983 album, which had four Top 10 hits ("Heart and Soul", "I Want a New Drug", "The Heart of Rock & Roll", and "If This Is It").  Playing the classic album front to back – side to side – in honor of the "Sports 30th Anniversary Tour", they did not end with that, as the concert continued on beyond with a new song as well as more non-Sports classics and covers.  It was really a phenomenal show, and Huey and the band were in top form playing in their Bay Area home at Mountain Winery in Saratoga, which Huey Lewis characterized as "the scene of so many of our youthful indiscretions".  The sold out venue was filled with an awesome crowd of fans, and I think this was the first time I checked StubHub before a show at this venue and found that there was only a single ticket for sale, which I illustrates that it was the hottest ticket for the night in Northern California on the beautiful Saturday evening overlooking the lights of Silicon Valley.

Who: Huey Lewis and the News
Supporting: Drew Harrison
Venue: Mountain Winery
Where: Saratoga, California
Promoter: Mountain Winery & AEG Live/Axs, Presented By Silicon Valley Bank
When: July 27, 2013
Seating: Section 1, Row A, Seat 7 (front row center; also photo pass first two songs)
Of course, this tour is primarily about Huey Lewis and the News and their seminal album, Sports, and out this year is their 30th Anniversary Edition with all remastered tracks and choice selected live recordings of each of the songs on a second disc (if purchased as a CD; also available as "Mastered for iTunes" on the popular music service).
Drew Harrison
Bay Area native and singer-songwriter Drew Harrison opened the night with a fantastic acoustic set.  Front man for The Sun Kings, a Beatles tribute band, Drew played mostly his own solo material, which fit the mood of the night well.

Below are a few photos from Drew Harrison's set: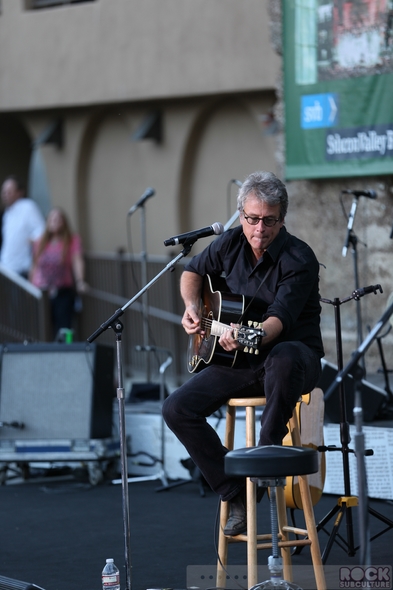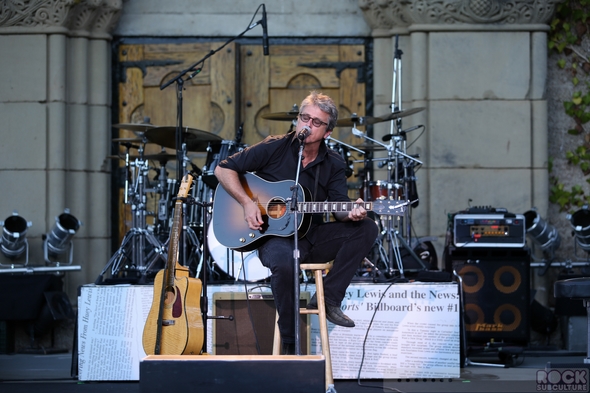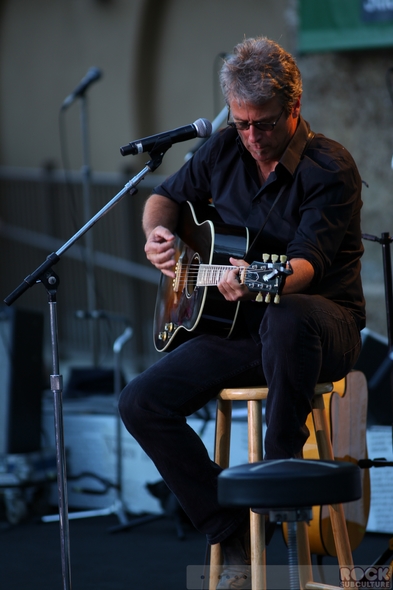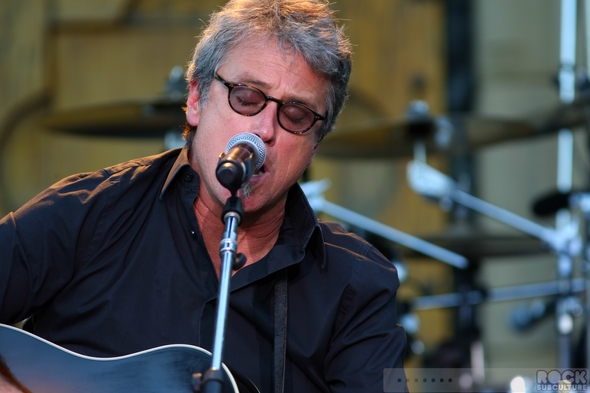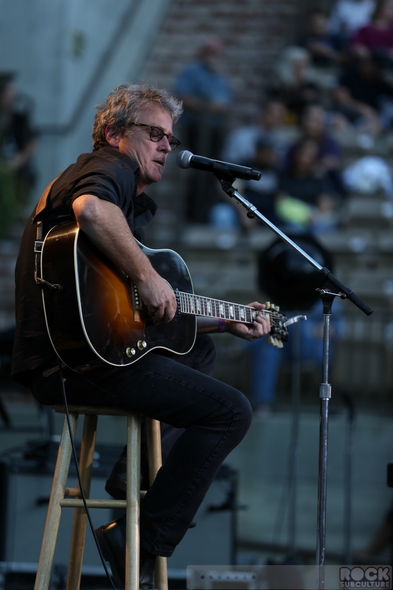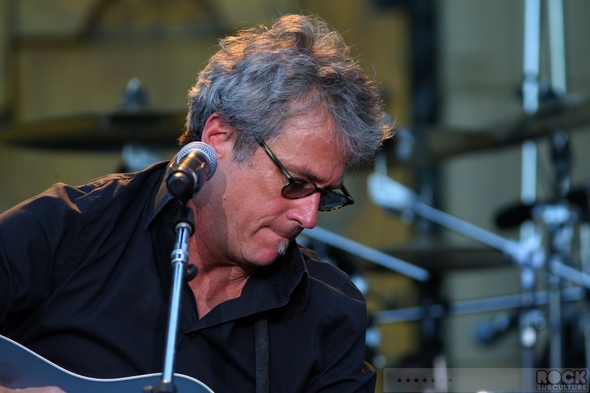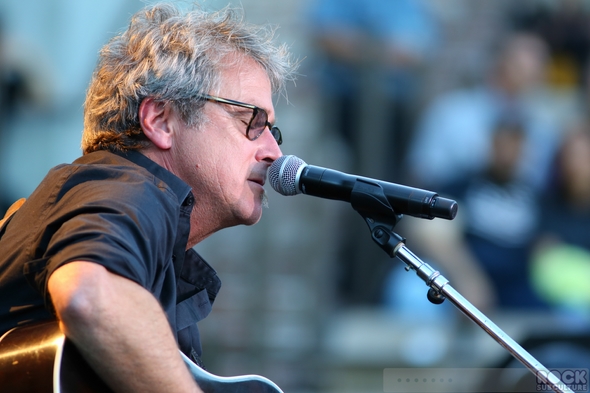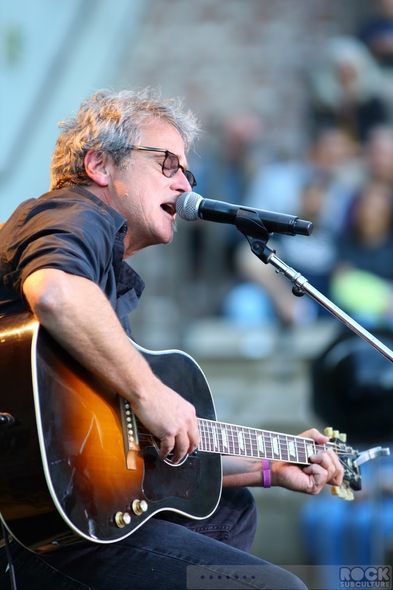 Huey Lewis and The News

Touring Members
Huey Lewis (lead vocals, harmonica)
Johnny Colla (saxophone, guitar, backing vocals)
Bill Gibson (drums, percussion, backing vocals)
Sean Hopper (keyboards, backing vocals)
Stef Burns (guitar, backing vocals)
John Pierce (bass)
Marvin McFadden (trumpet, percussion, backing vocals)
Rob Sudduth (teno saxophone, backing vocals)
Johnnie Bamont (baritone saxophones)
As I covered the Huey Lewis and The News concert at Mountain Winery last year, I am borrowing some of my background thoughts on the band from the prior article.
Huey Lewis and The News are a world famous American band, with origins mostly in the San Francisco Bay Area, though Huey Lewis (born Hugh Anthony Cregg III) was born in New York City. The band had humble beginnings as artists and I also get the sense that they are still quite grounded in life.
The band is best known for the album Sports, and contributions to the soundtrack for the Back to the Future film franchise.
Huey Lewis' own life is quite fascinating, even apart from and prior to the formation of band, having spent time hitchhiking across the country with his harmonic, back to his birth city, as well as having stowed away on an airplane to Europe, exemplifying an adventurous youth. He also studied at Cornell University, and later joined a band called Slippery Elm in the late 60s. Upon returning the the Bay Area, he joined another band called clover, and the stage name "Hughie Louis" was born. After publishing two albums with Clover, produced by "Mutt" Lange, "Huey Harp" played harmonica on Thin Lizzy's Live and Dangerous. Later, he was signed with a new band, Huey Lewis and the American Express, which was later changed to Huey Lewis and The News.
Their first big hit came with their second album, Picture This, with their #7 hit, "Do You Believe in Love".
The third album, the aforementioned Sports, which was released in 1983, became one of the best-selling records of all time. From that point forward, they found much success with hit after hit. In total, they've had 19 top ten singles in their career.
Having grown up in the 80s myself, while I was at the time more narrowly oriented toward New Wave and "modern rock" bands, who could listen to the great music of Huey Lewis and The News and not find it infinitely catchy and infectious. I have always been fascinated by how I have this significant personal association with their music with the 80s, yet their music does not sound like much of anything else released in the 80s. For me, only "Heart and Soul" really sounds like an 80s song – in fact, for me, it sounds kind of like a Men At Work song with an additional Thomas Dolby vibe. Funny enough, until last year, I never realized that "Heart and Soul" was a cover song of a band called Exile from their album of the same name released in 1981. The Huey Lewis and The News version appeared on their Sports in 1983. I think the song has a similar sounding guitar riff, beat, and vocal delivery to some of Men At Work's popular hits from Business As Usual, which was charting in the U.S. around the same time.
As an interesting anecdote, the band apparently found another popular and successful song in the 80s – Ray Parker Jr's "Ghostbusters" – sounded enough like their own hit, "I Want A New Drug", that they filed a lawsuit against him (which was ultimately settled out of court).
In any event, the work from Huey Lewis and The News, to me, on balance, sounds much more like traditional (i.e. timeless) rock and roll, as it did not really succumb to the trends at the time, and also employed a horn section and some more traditional backing vocals and harmonies.
Though in "semi-retirement", the band is still recording new material and still maintain a heavy touring schedule, and have garnered significant mainstream media coverage this year with this special "Sports" tour.
Since this was the "Sports 30th Anniversary Tour", it was completely different from the show I saw at the same venue last year.  Framing the concert, of course, was the setlist, as depicted by a friend below: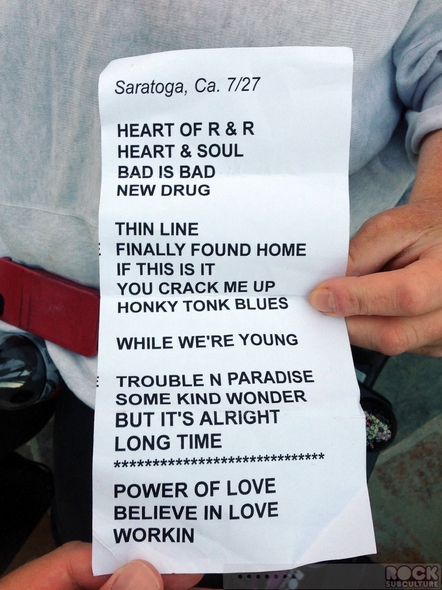 Setlist:
Sports Side 1
The Heart of Rock & Roll
Heart & Soul
Bad Is Bad
I Want a New Drug
Sports Side 2
Walking on a Thin Line
Finally Found a Home
If This Is It
You Crack Me Up
Honky Tonk Blues (Hank Williams cover)
Non-"Sports" Segment:
While We're Young (Brand New Song)
Trouble in Paradise (from eponymous debut album in 1980)
(She's) Some Kind of Wonderful (Soul Brothers Six cover)
But It's Alright (J.J. Jackson cover)
We're Not Here for a Long Time (We're Here for a Good Time)
Encore:
The Power of Love
Do You Believe in Love (Supercharge cover)
Workin' for a Livin'
So it was a really interesting selection of music (and the show started at about 8:30 and ended close to 10:00, clocking in at around an hour and a half long).
Once they finished up Sports ("42 minutes of American music" per Huey), he then took a moment to ask "How many people, here tonight, have seen us perform before?", which results in hands in the air, cheers, and a piece of a woman's wardrobe being tossed in front of his feet.  Huey's reaction…  "Wow.  I could have sworn I said, 'how many people have seen us play before?'…  not 'throw your clothes on stage', but if that's what it said to you…" 
He then asked how many were seeing them for the first time, and surprisingly, a much more thunderous cheering and applause erupted within the outdoor arena.   Huey reacted…  "I gotta tell you that's a little surprising…  it probably shouldn't be, because let's be honest, we've only been around for 35 years…  we've only played here, I don't think we've played here 50 times?"
They then debuted a new song that he said wasn't 30 years old, but more like "30 days old".  The new song, "While We're Young", was actually awesome.  It really sounded as good as the classic, vintage Huey Lewis and The News, so it's amazing that they've still got the ability to create great new music.
Their performance end to end was strong, and most of the audience in the all seated venue were up and standing most of the show, clapping along, and having a great time.
I love these anniversary tours of classic 80s albums, and I think the popularity of them is really a testament of a special era of music.  Much like the Cyndi Lauper "She's So Unusual" tour (also celebrating 30 years in 2013), it is a great time to catch up with these amazing artists and celebrate great music.
Below are some photos of Huey Lewis and The News performing on stage: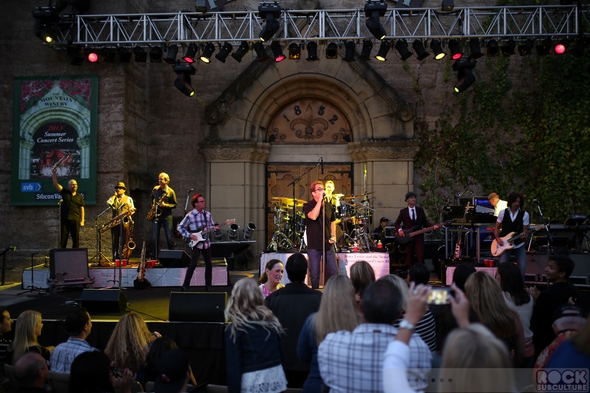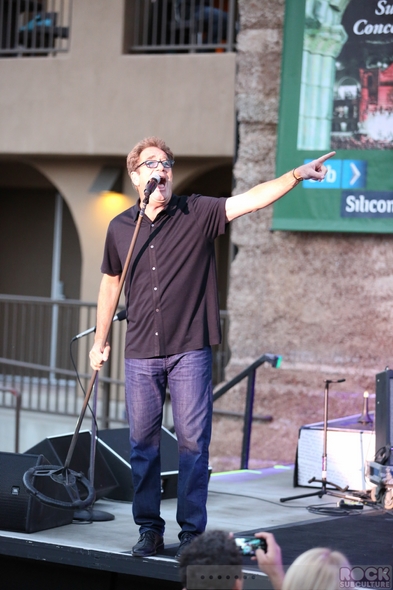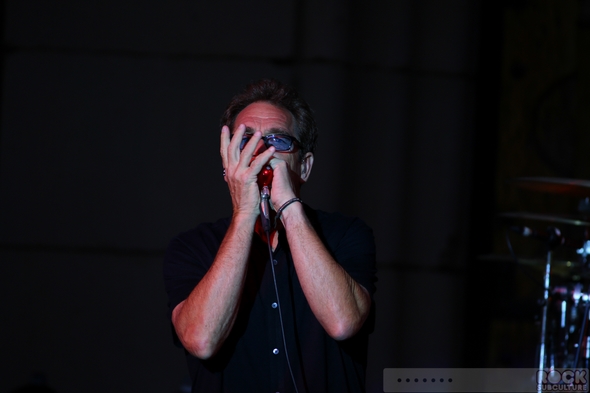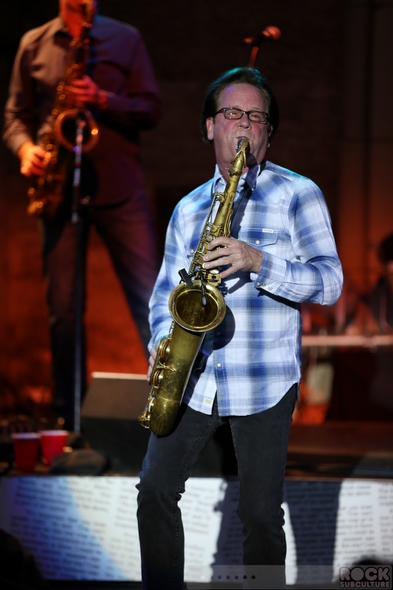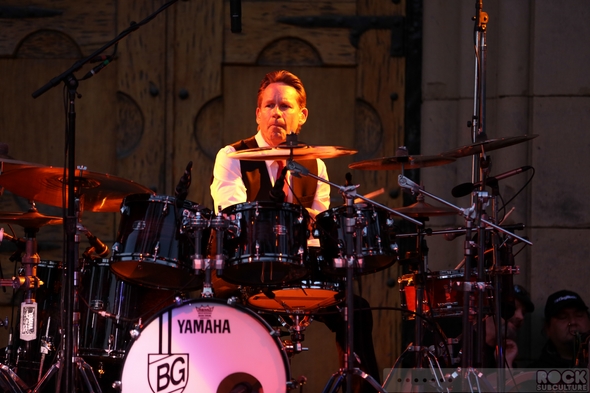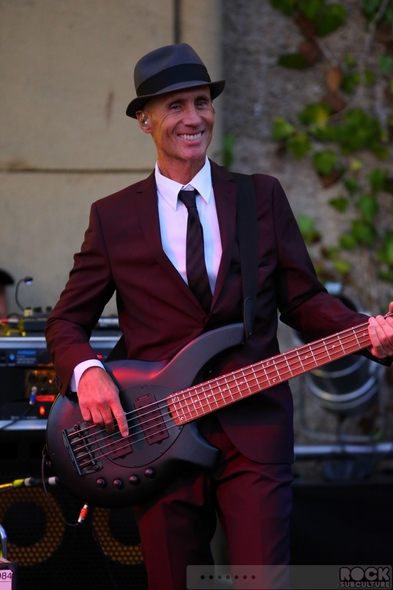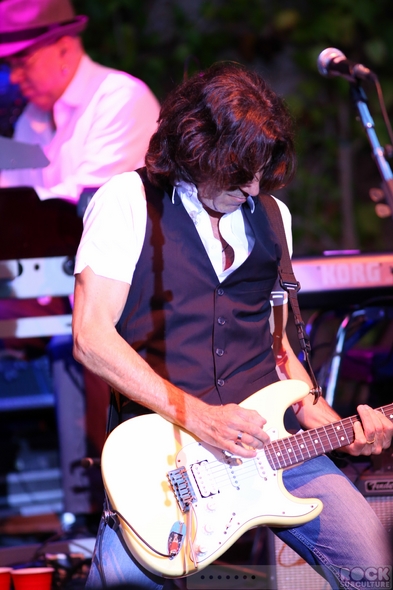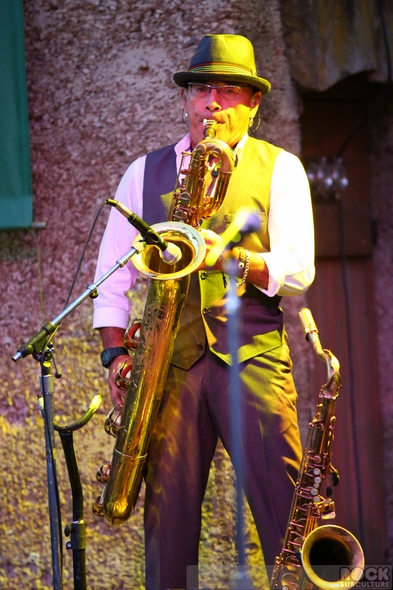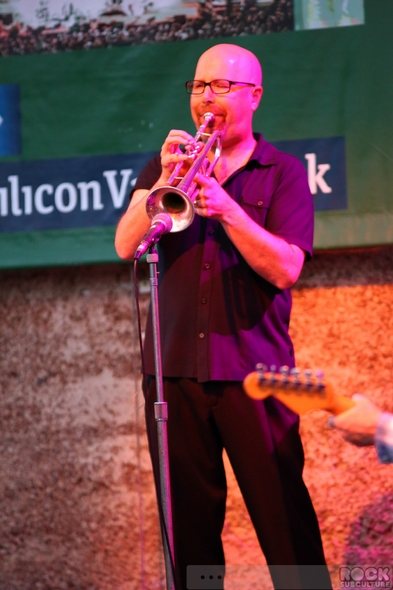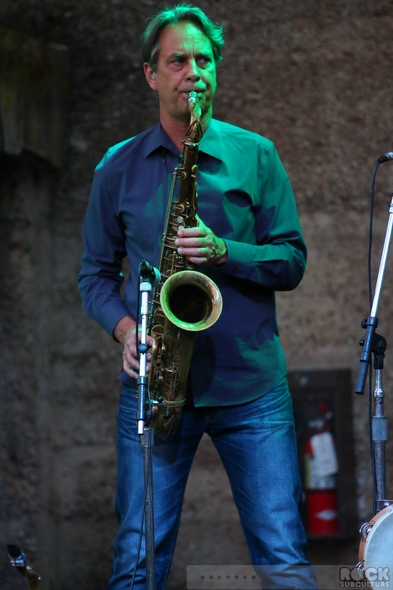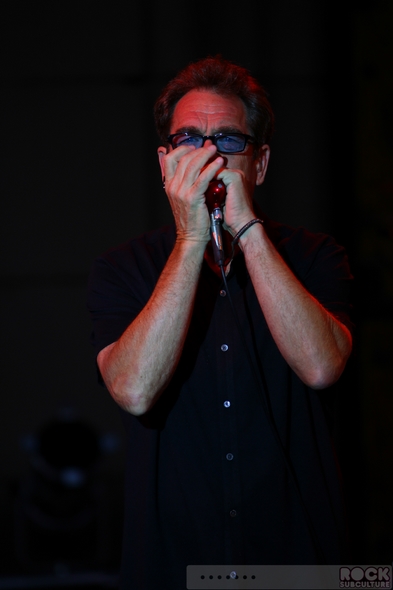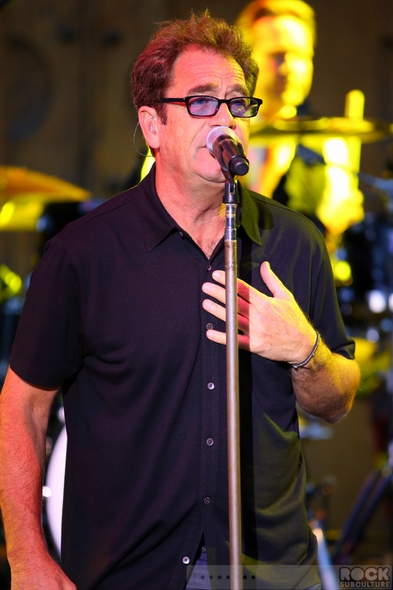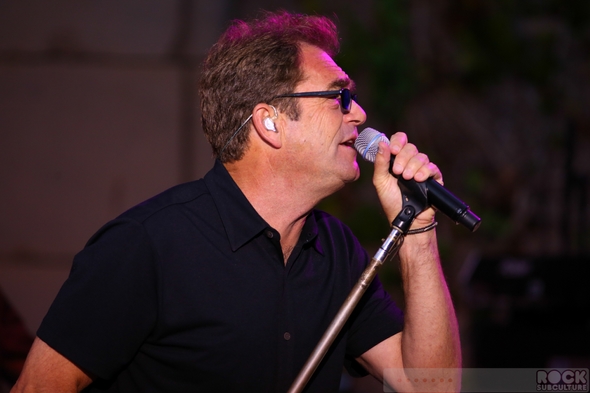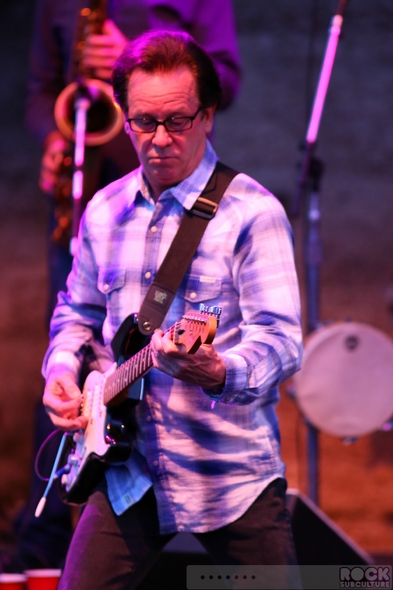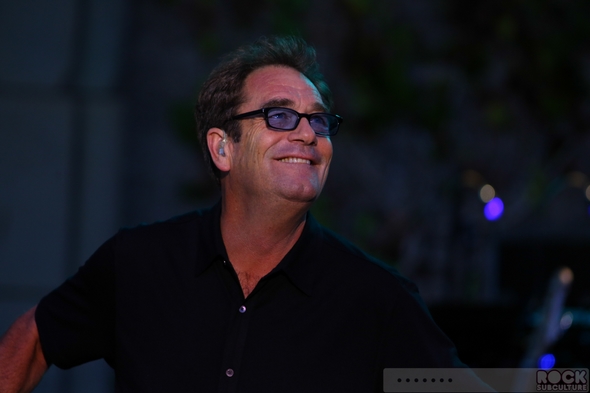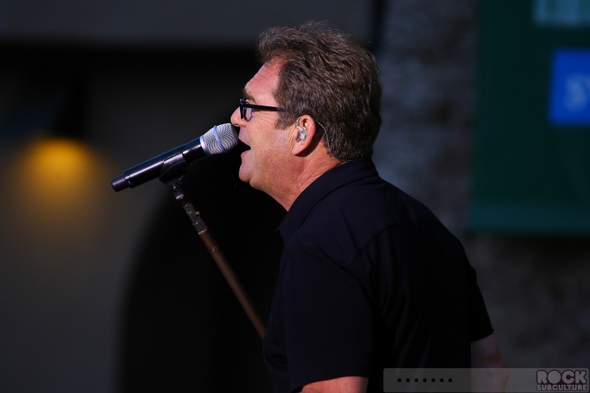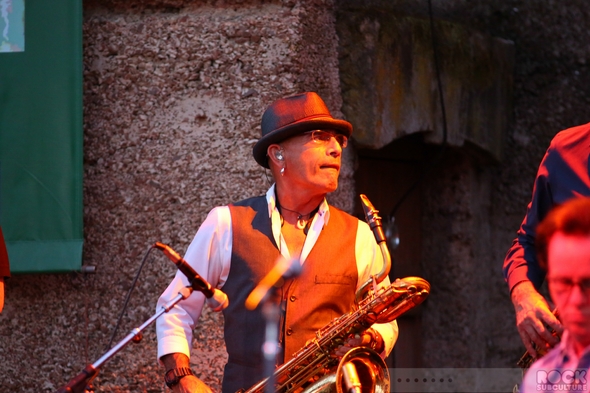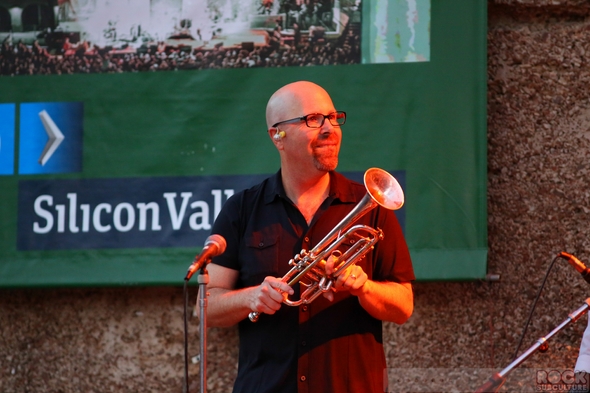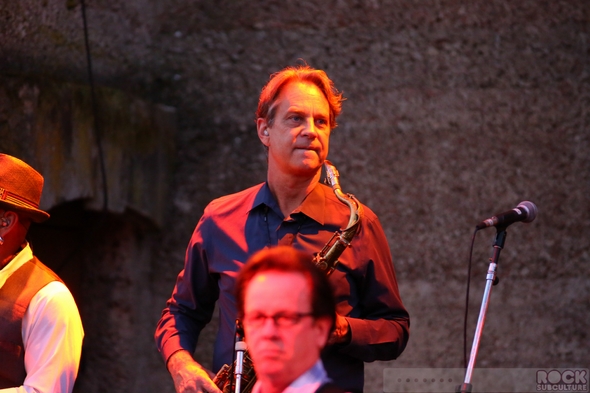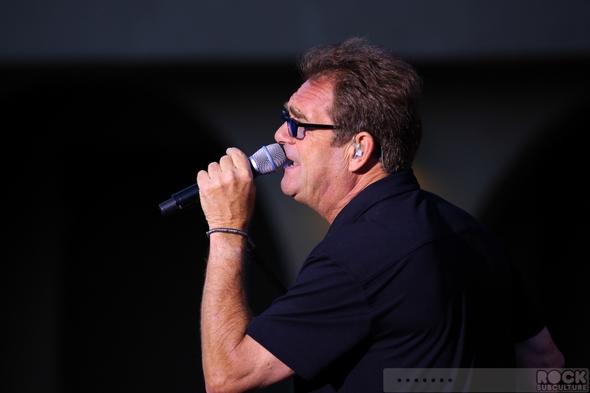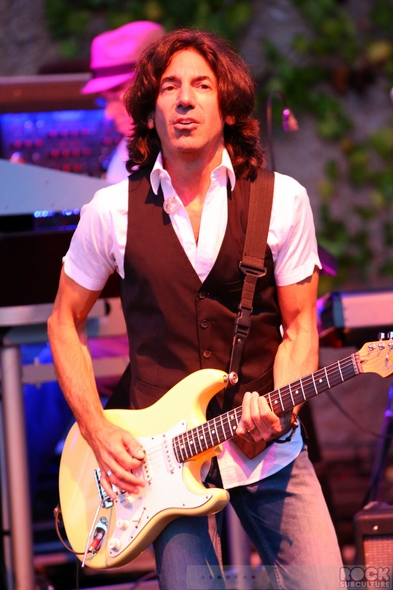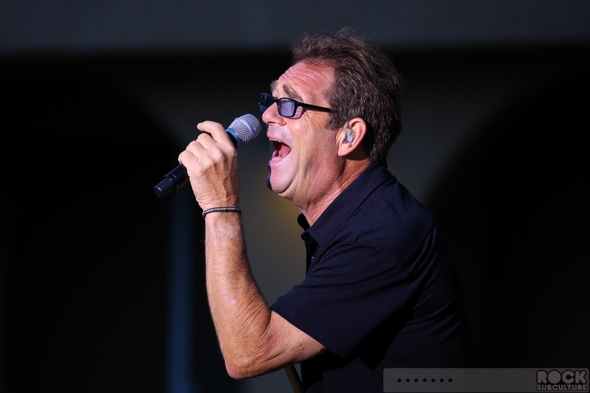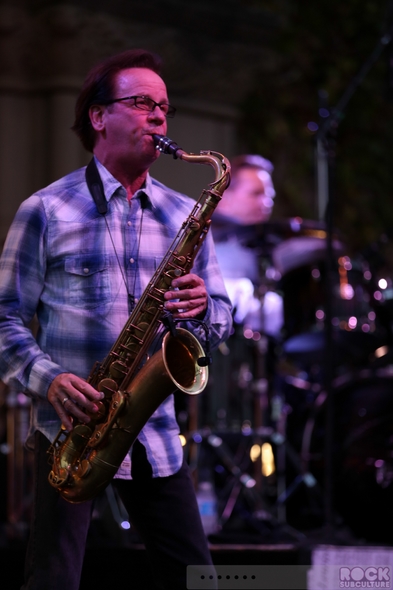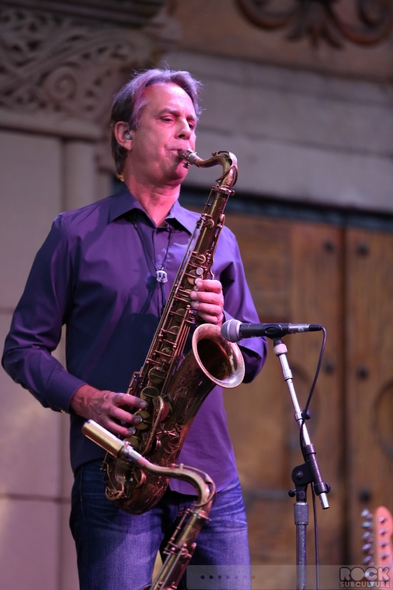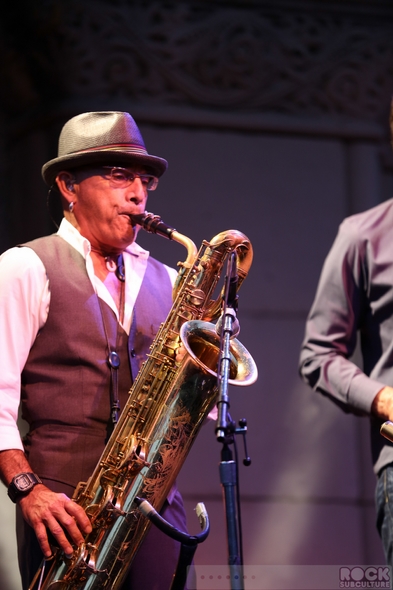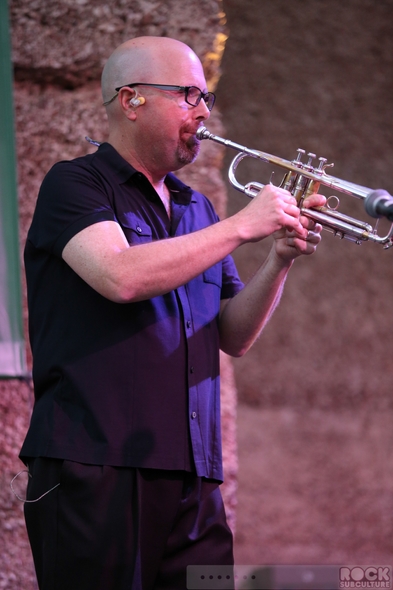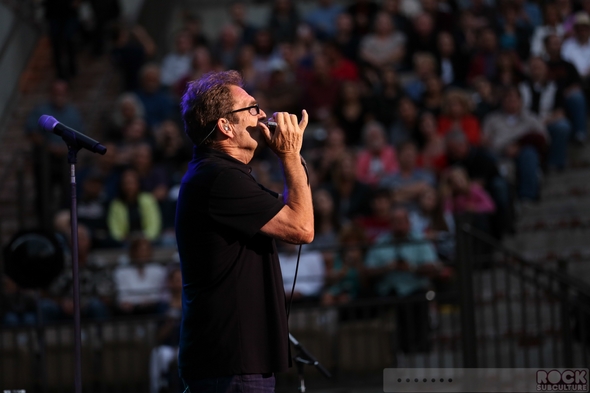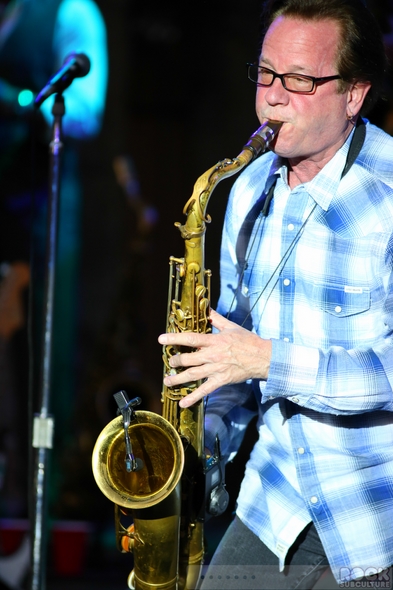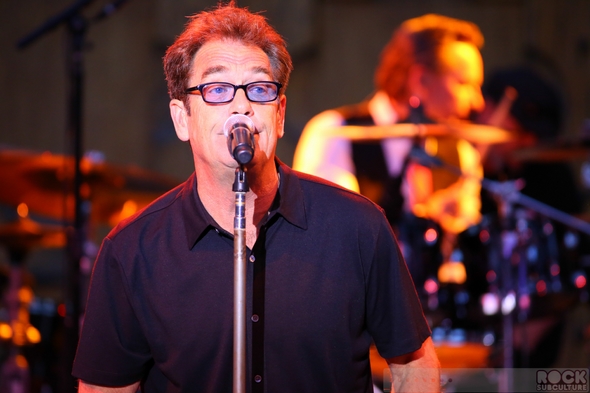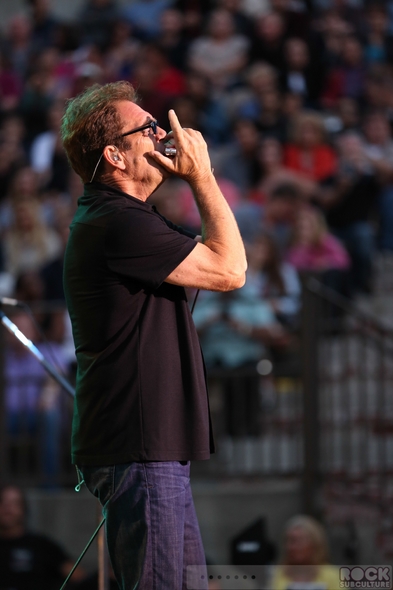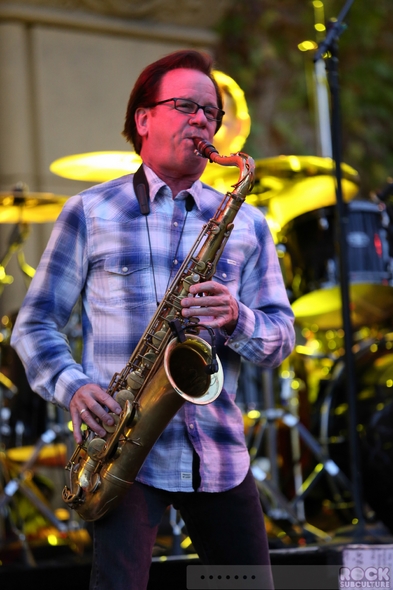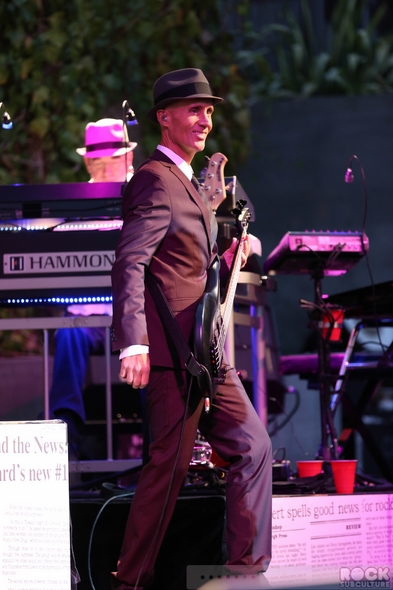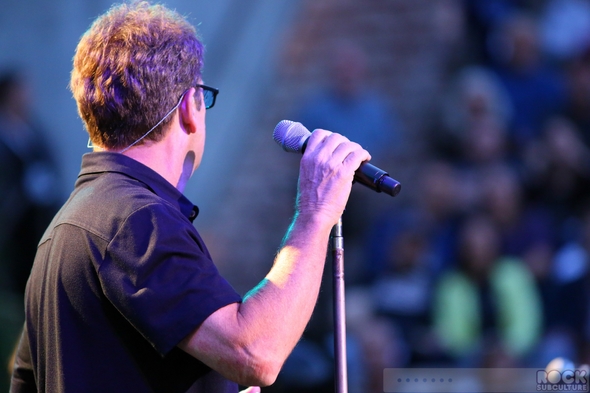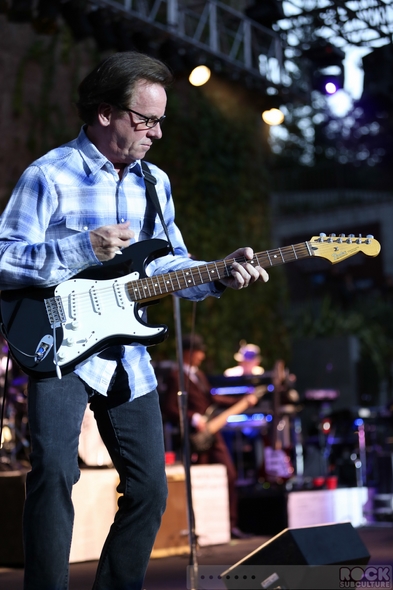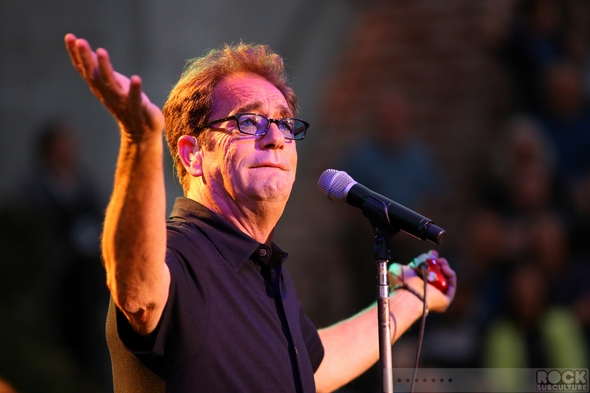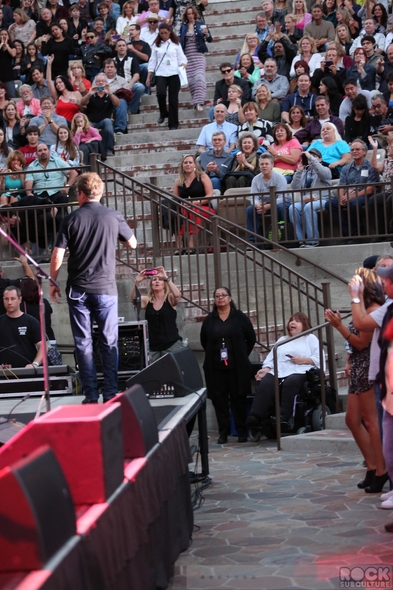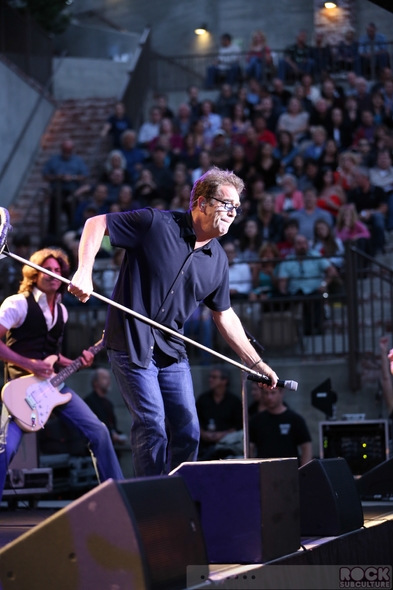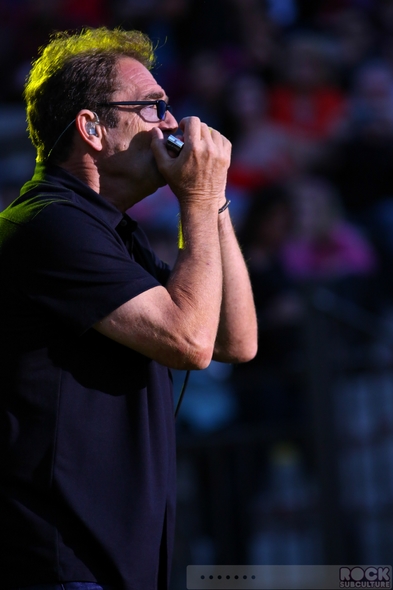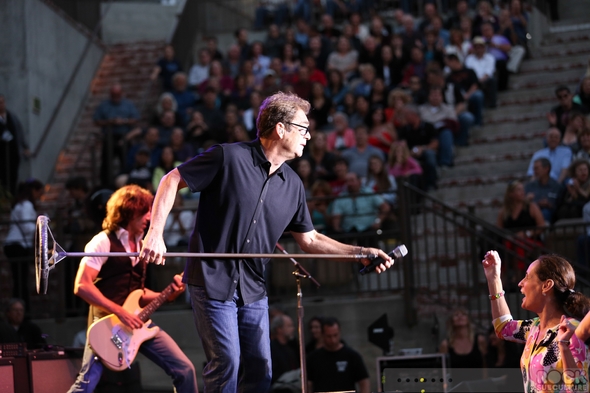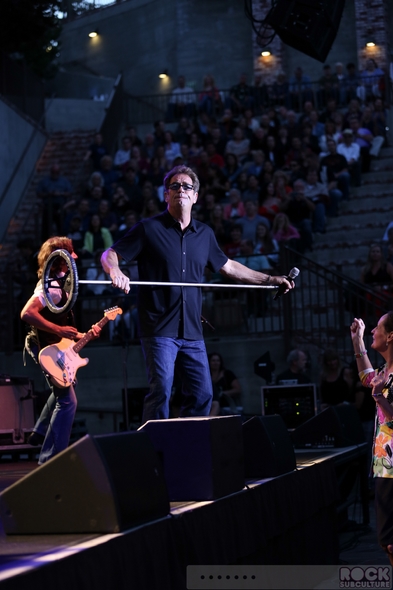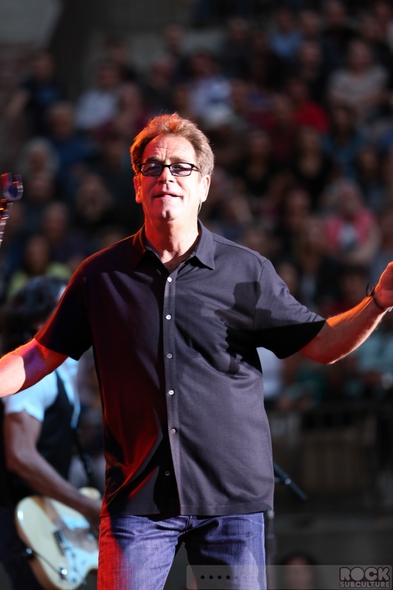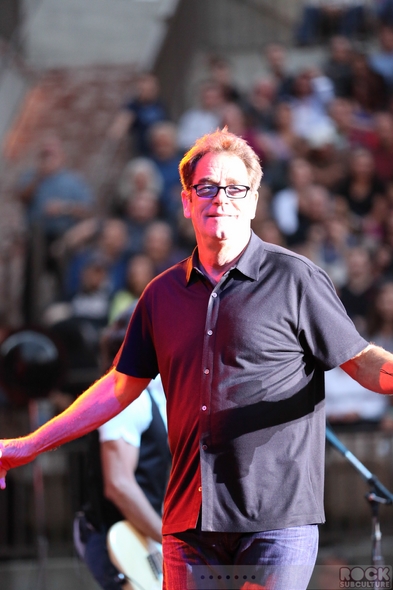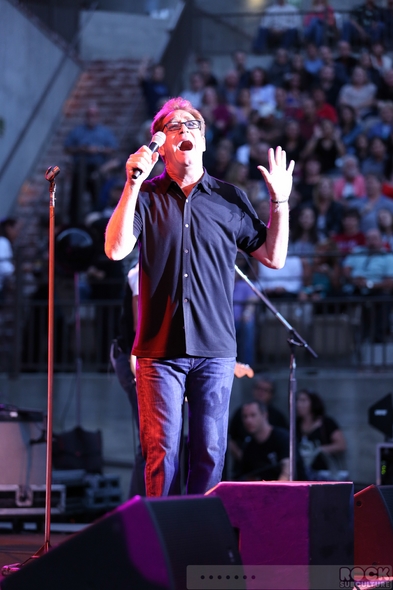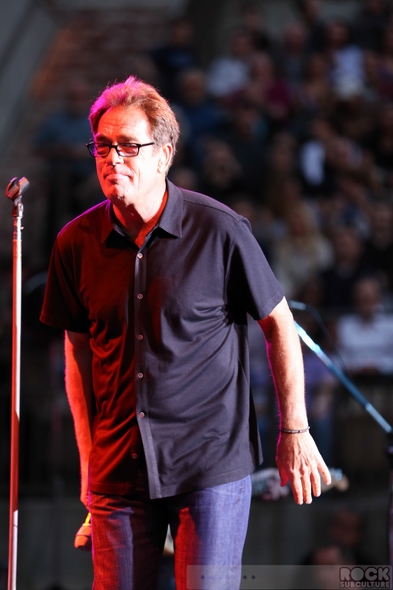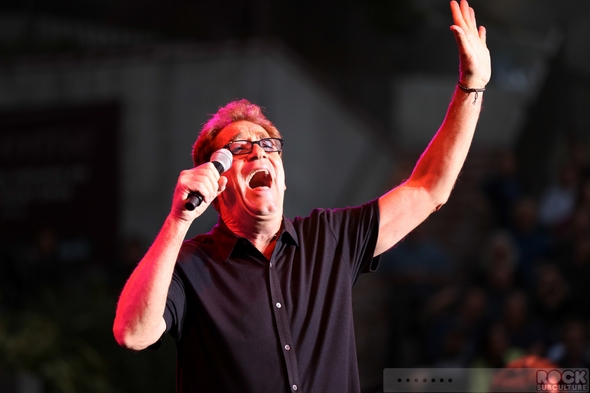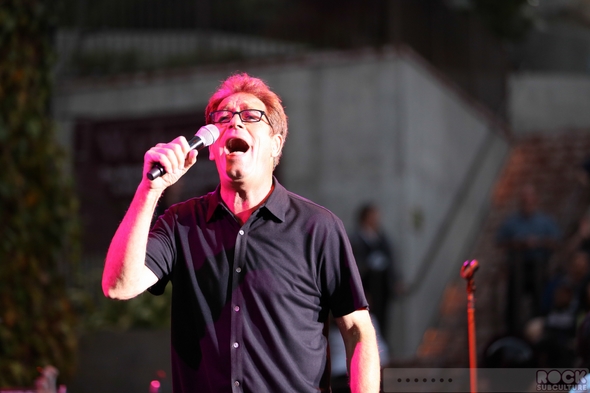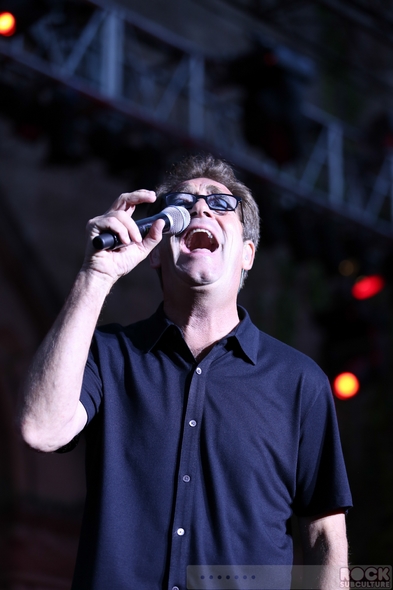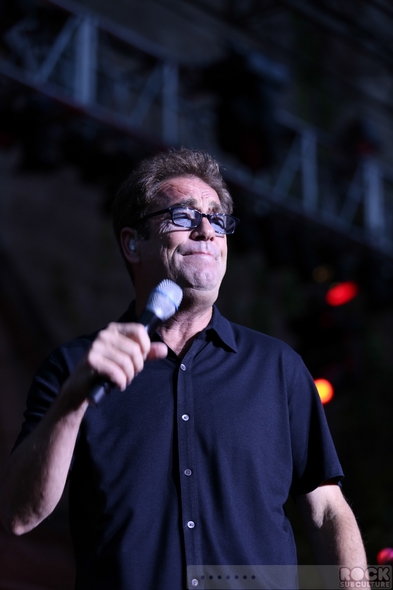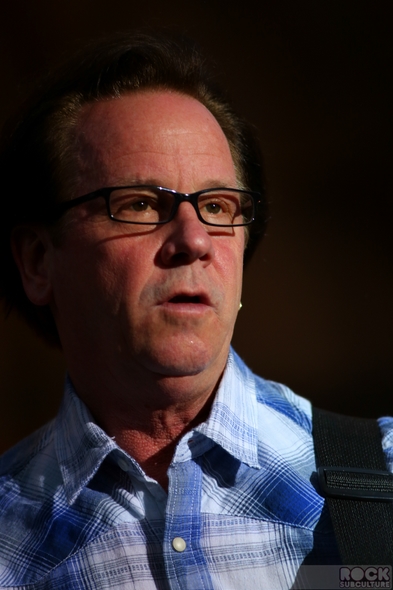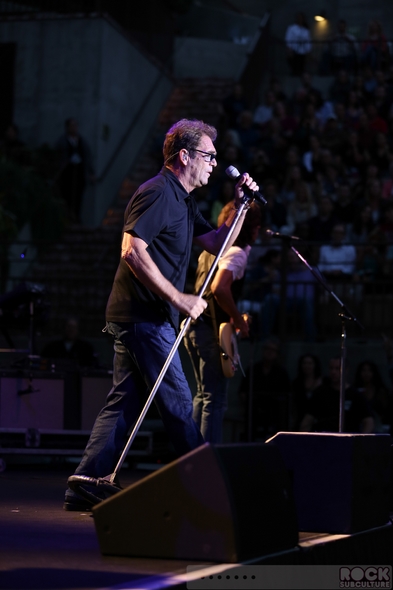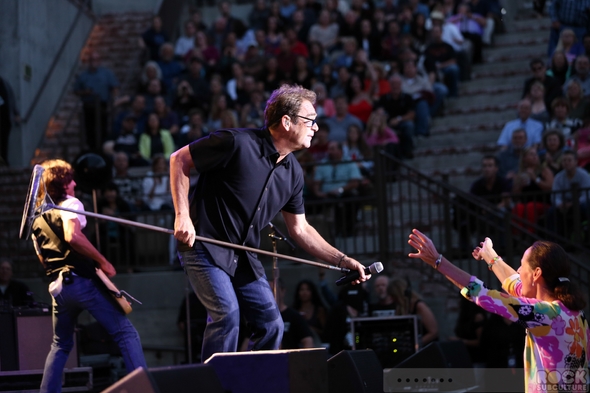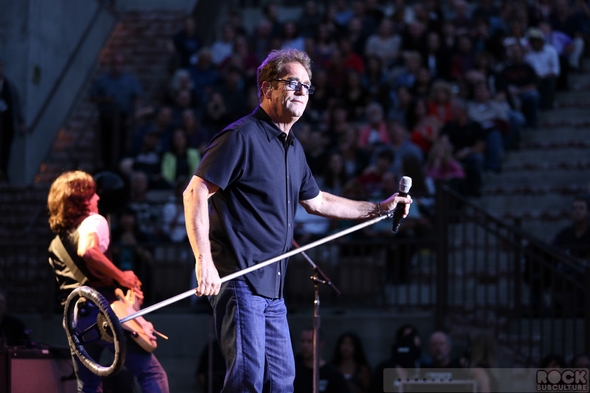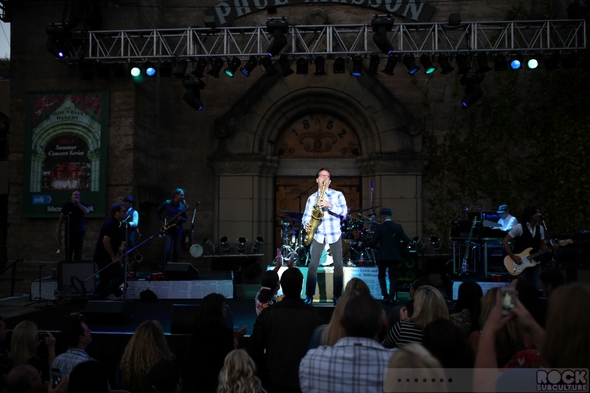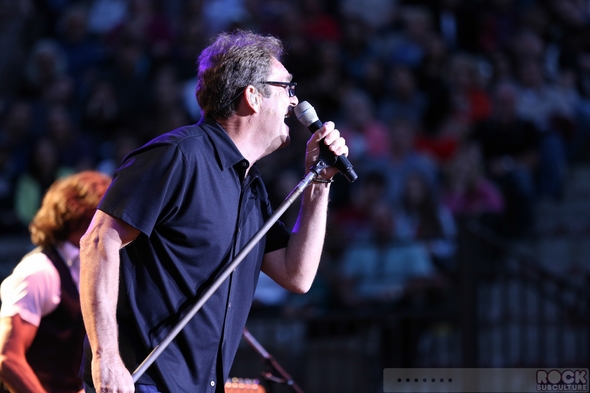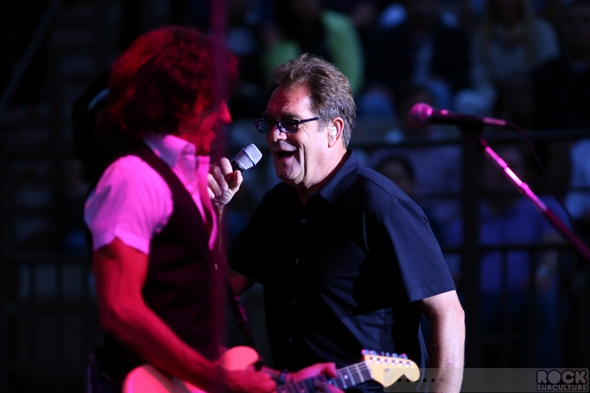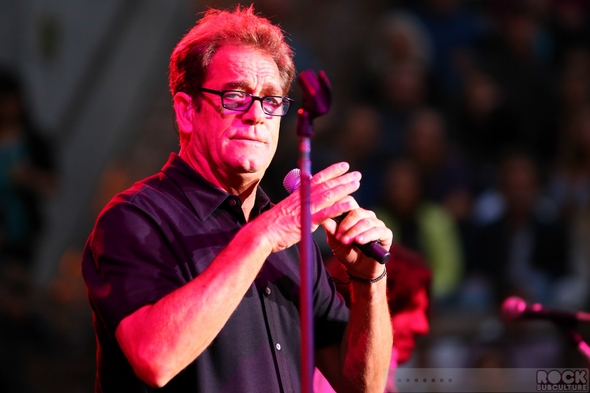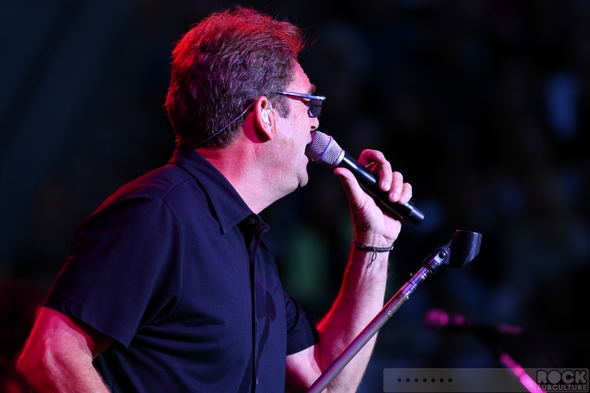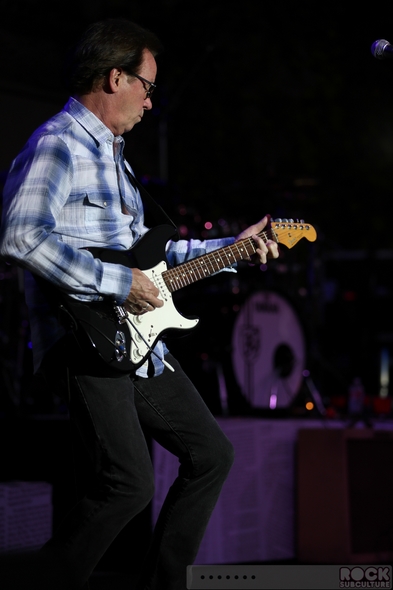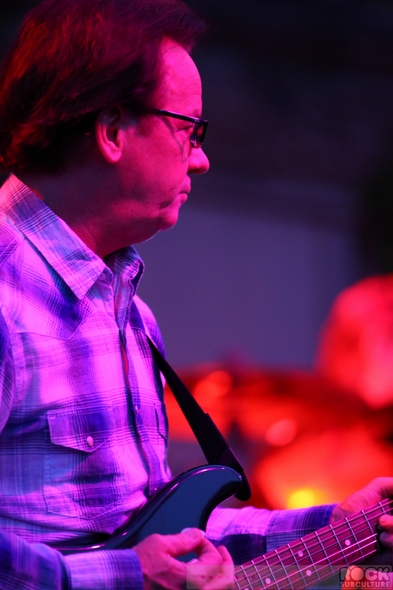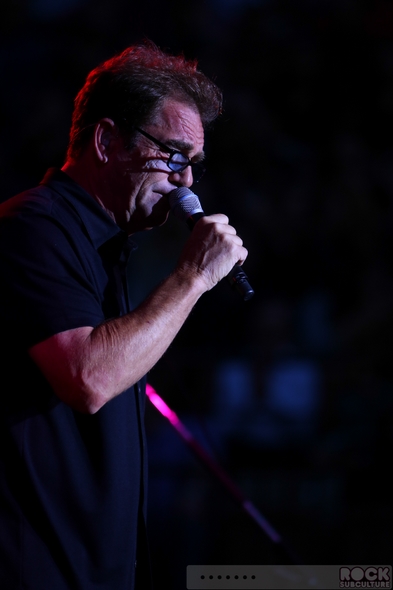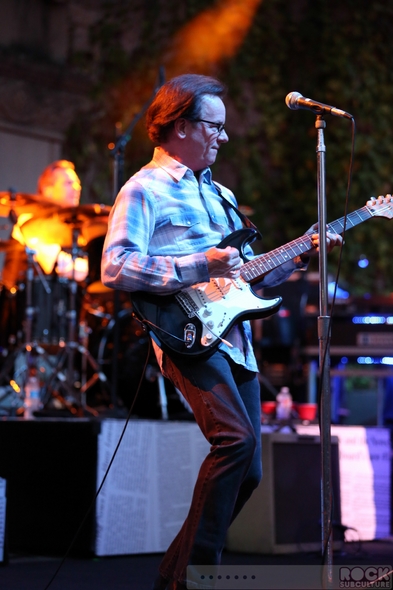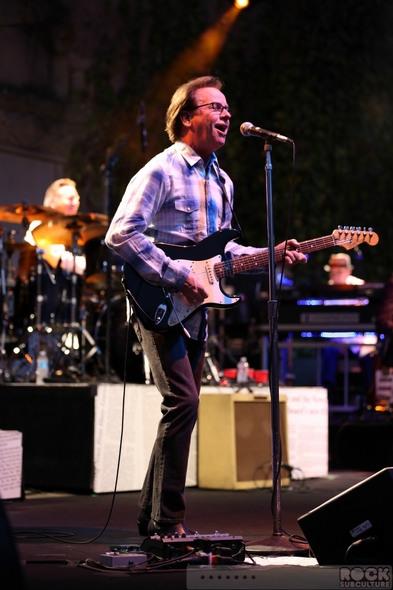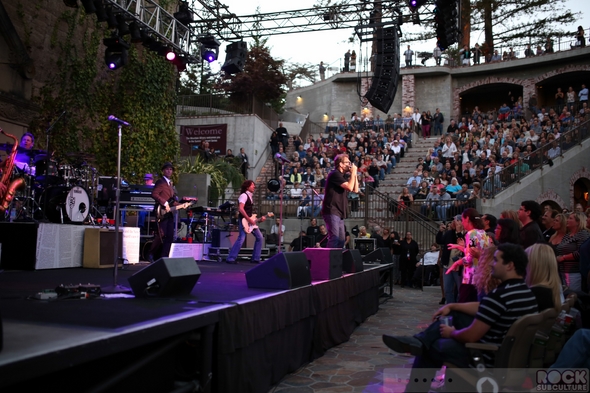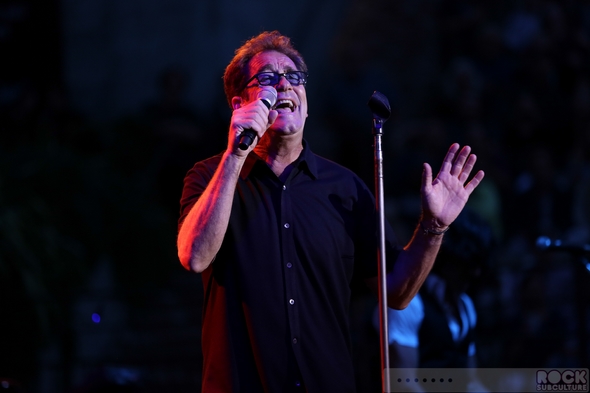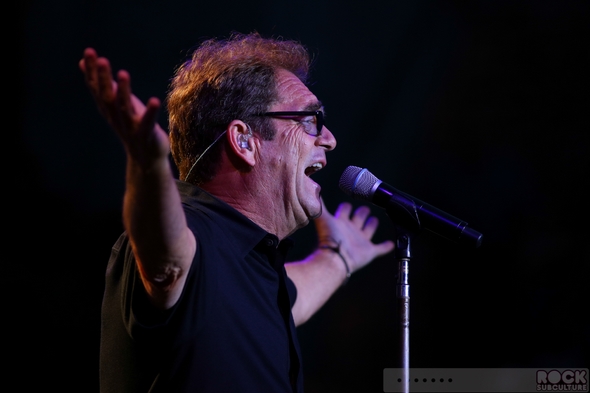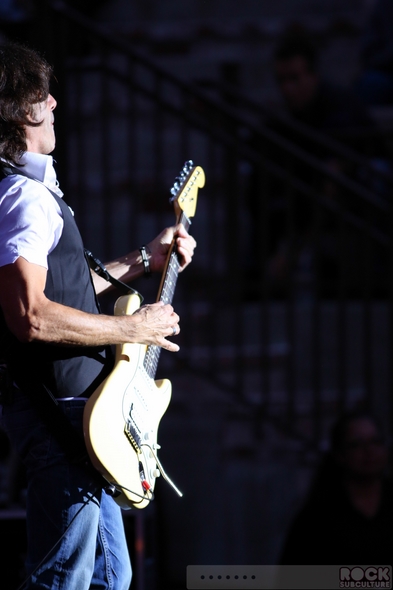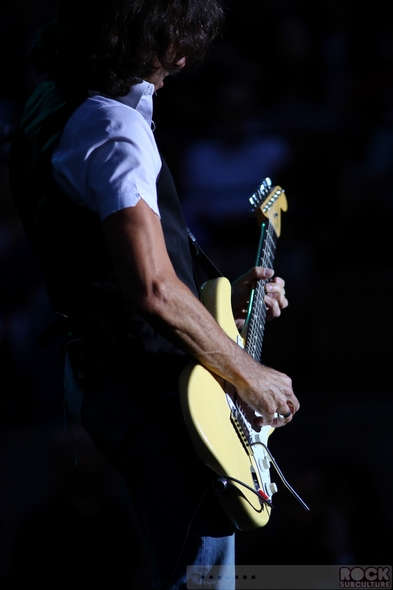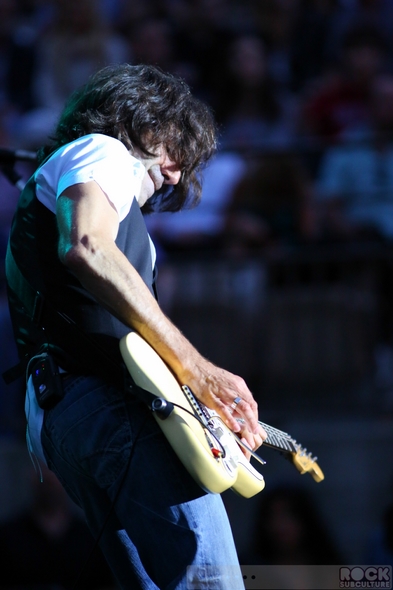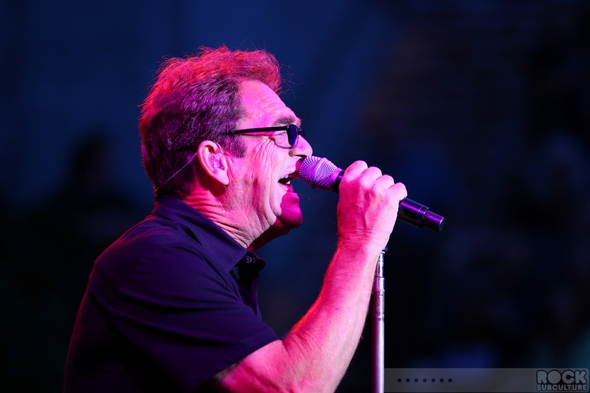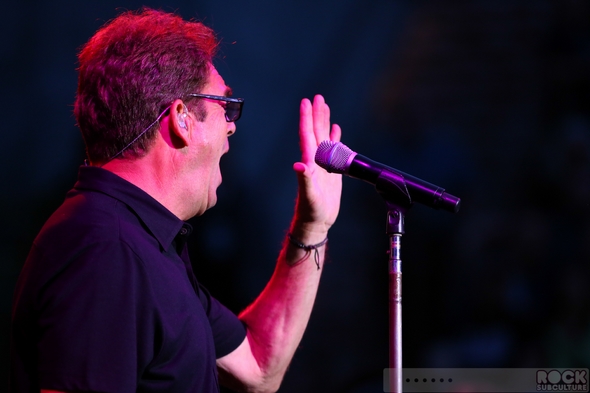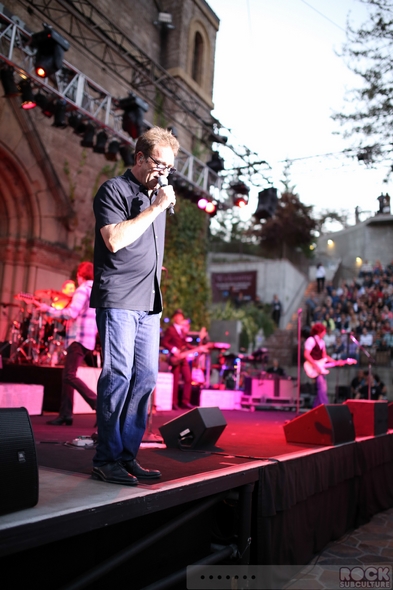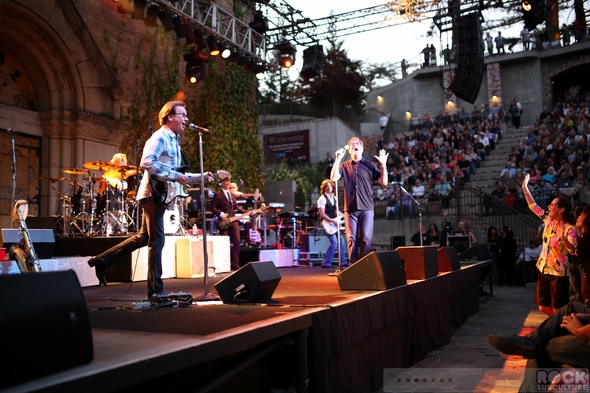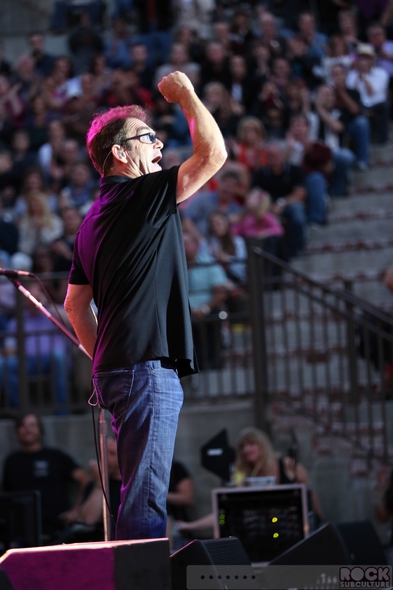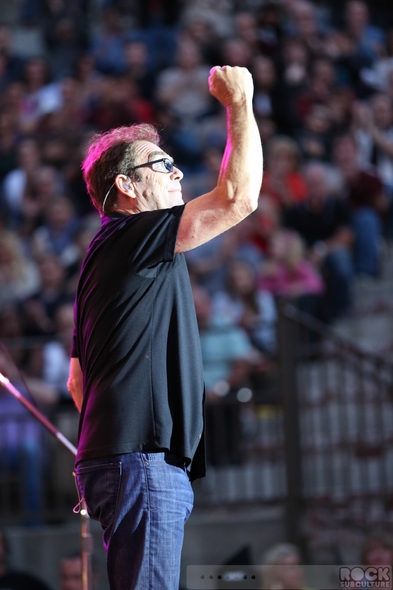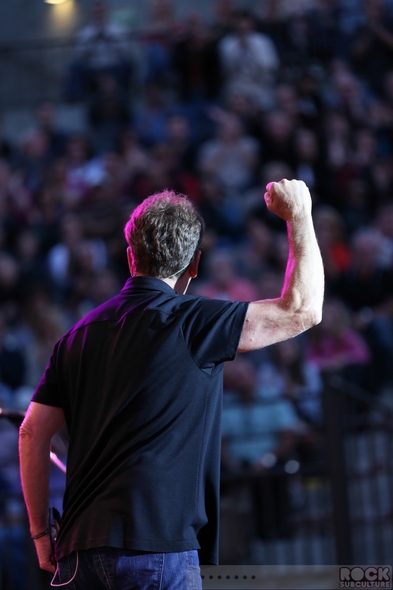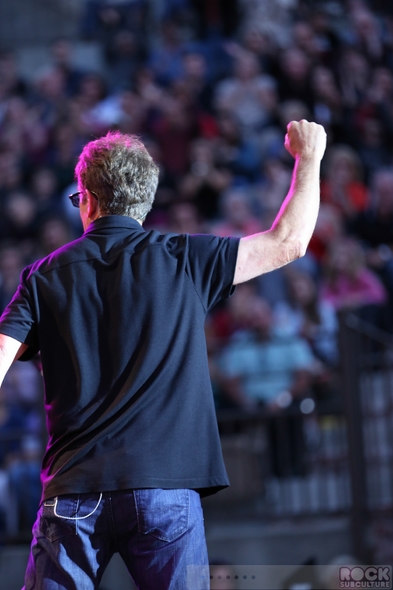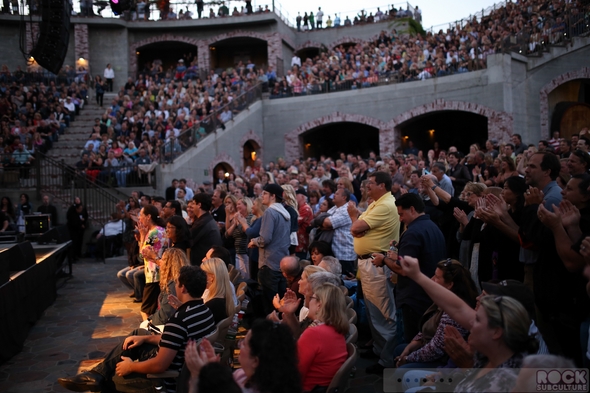 Jason DeBord