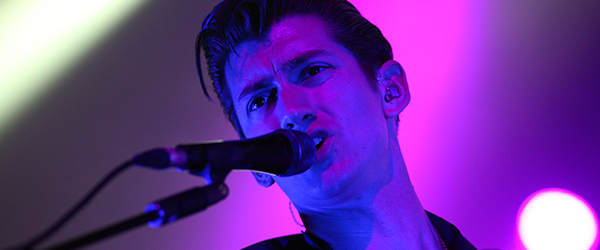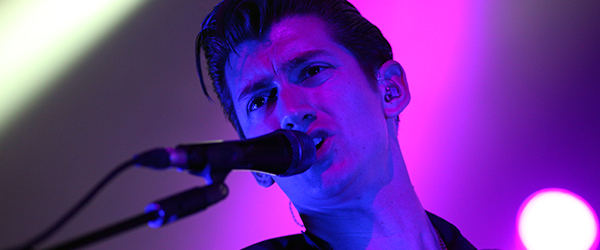 "As it so happens, this one goes out to all the ladies!"  A song intro by Alex Turner, front man for Arctic Monkeys, one of the coolest and most charismatic bands on the planet.  Dispensing with too much in-between song chit chat, the band kept building upon the frenzy within the audience throughout their hour and a half set.  The fans in attendance, who started lining up a 6 am in morning to ultimately bask in the stunning lights of pure and unfiltered cool glowing from the stage, made the first of two back-to-back Arctic Monkeys shows at the Fox Theater in Oakland a tough one to best.  The band is in the midst of their world tour in support of their fifth studio album, AM, which was released earlier this month.  Showing confidence in the future, the band closed out the show with an encored that ended with their new hit single, "R U Mine?", which might just be their best song yet.

Who: Arctic Monkeys
Supporting: Mini Mansions
Venue: Fox Theater
Where: Oakland, California
Promoter: Another Planet Entertainment
When: September 26, 2013
Seating: General Admission (also photo pass first three songs)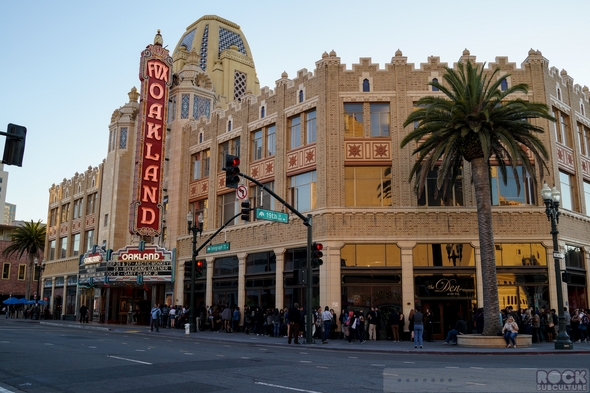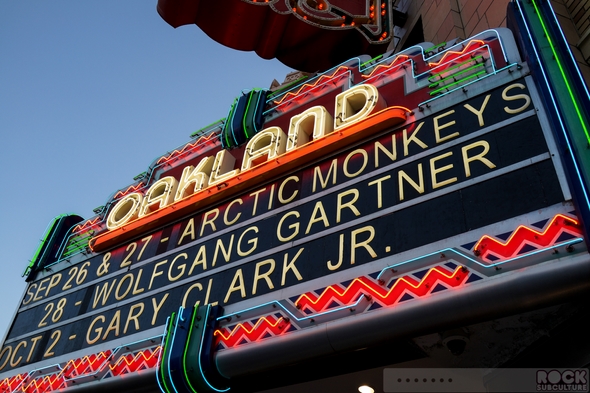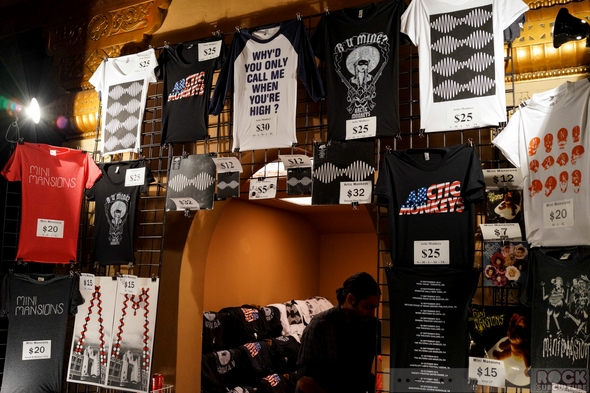 With booking and promotion by Another Planet Entertainment, Fox Theater is probably the best venue of its size in the Bay Area, with a capacity of about 2,800, it features an all general admission standing floor and a fairly expansive balcony area above that is all seated.
That Arctic Monkeys are playing two back-to-back shows there this week underscores their growing popularity, a little more than a decade into their music career.
Mini Mansions
Members
Michael Shuman (vocals, keyboards, guitar, drums)
Zach Dawes (vocals, bass, keyboards)
Tyler Parkford (vocals, keyboard, guitar)
Mini Mansions is a Los Angeles band that features Queens of the Stone Age bass player Michael Shuman front and center on drums and much of the lead vocals, along with Zach Dawes on keyboards and vocals and Tyler Packford on guitar.
Arctic Monkeys have a variety of supporting acts on tour with them, and Mini Mansions are part of the California leg of the U.S. tour, having already hit Montana, Idaho, Colorado, New Mexico, and Texas.
Musically, they have a lot of range and cross over and blend a lot of different genres.  Their eponymous debut studio album was released in 2010, which you can preview on their official site.  You can check out a recent live performance of their song "Fiona", which actually has a bit of a Beatles vibe for me
One of their more interesting songs played at Fox Theater last night was a slowed down, Leonard Cohen-esque cover of Blondie's "Heart of Glass" (which you can check out on SoundCloud).
Below are some photos of Mini Mansions performing on stage (click any image for higher resolution version of each photo):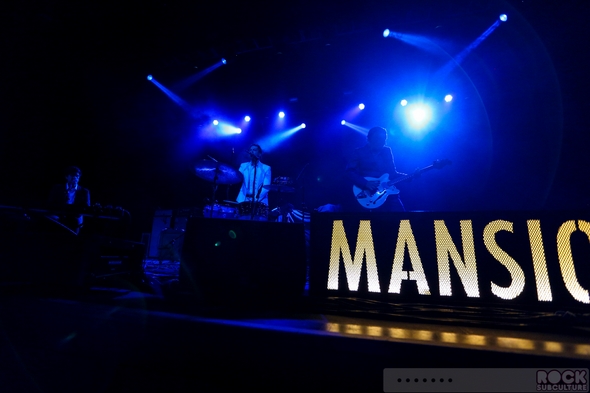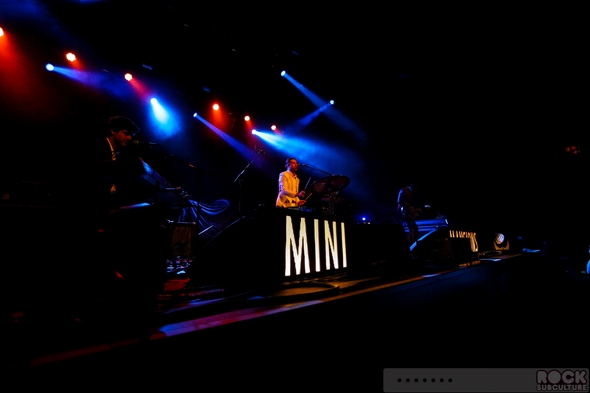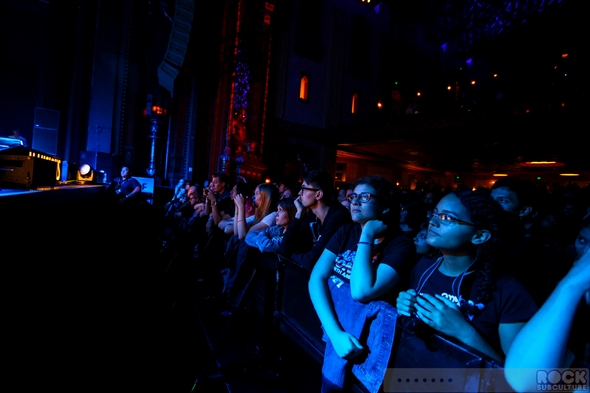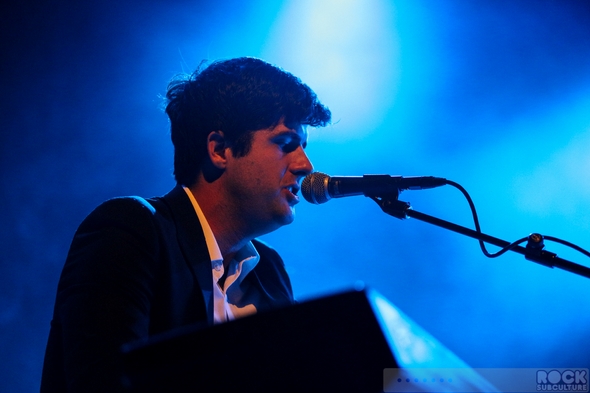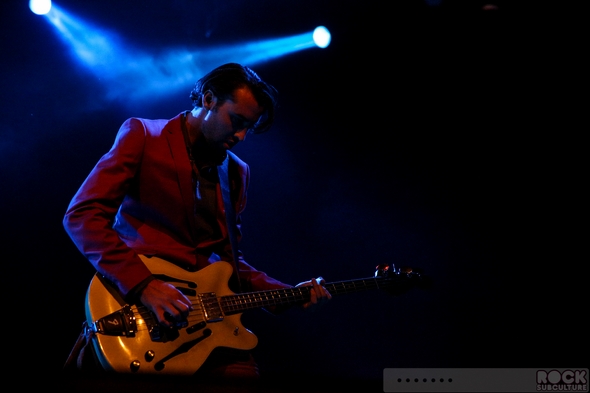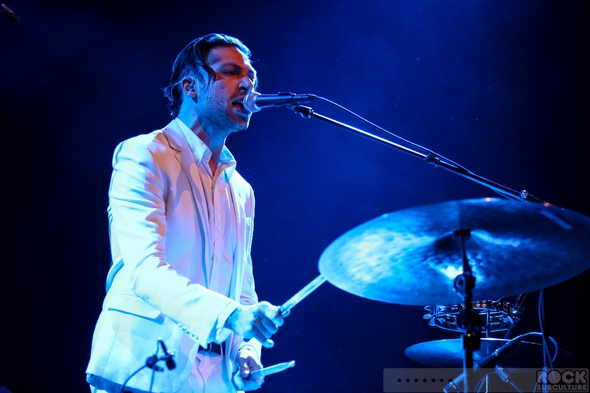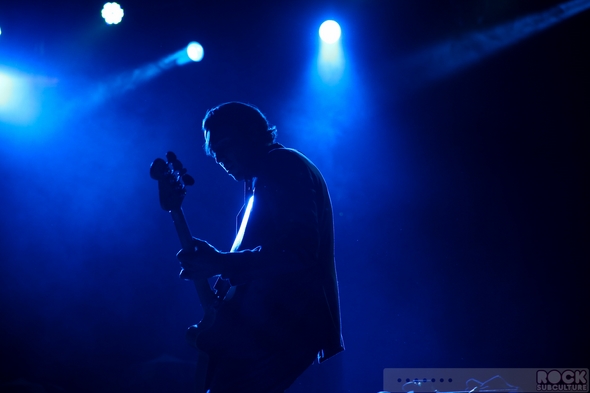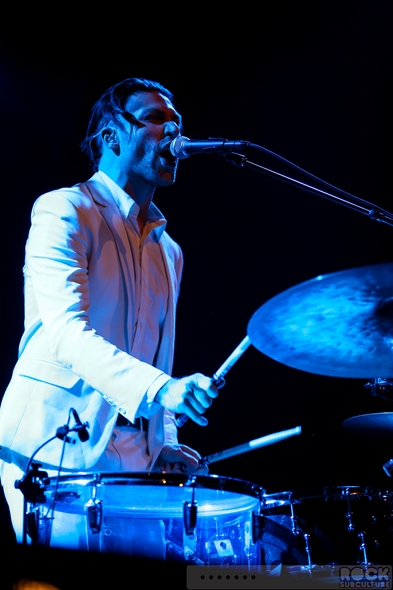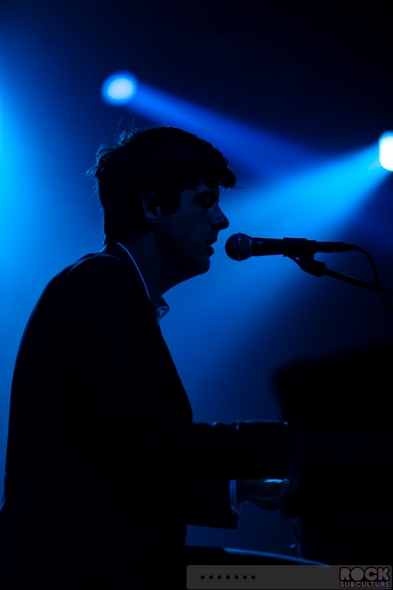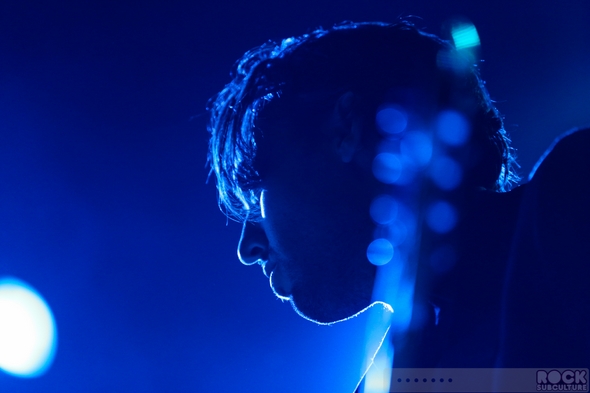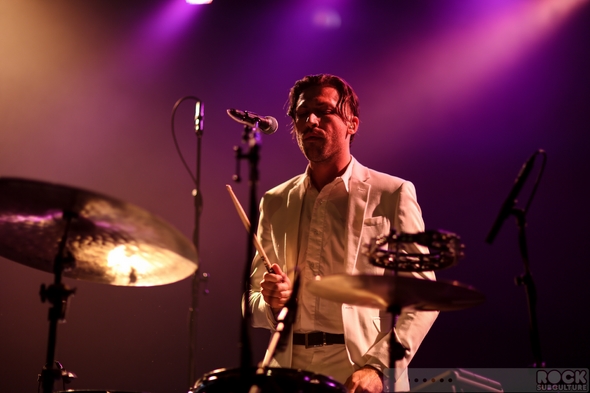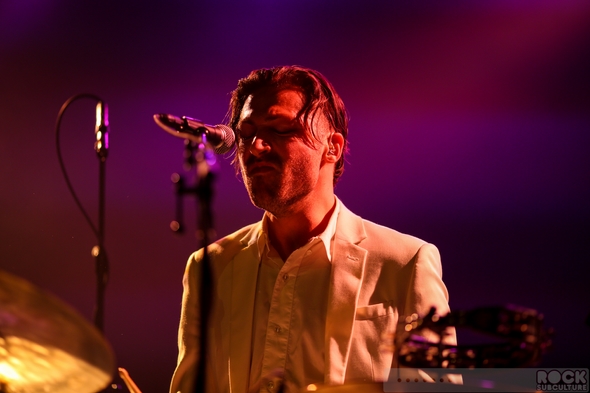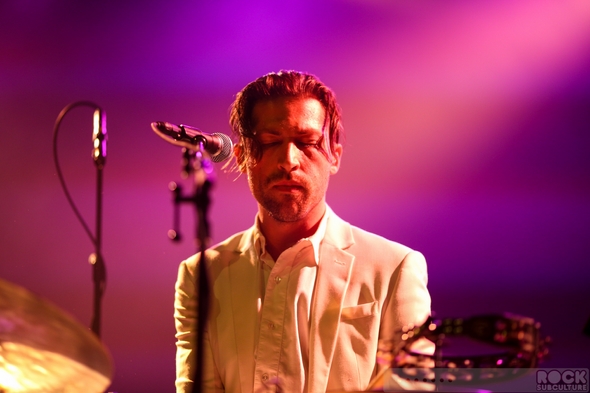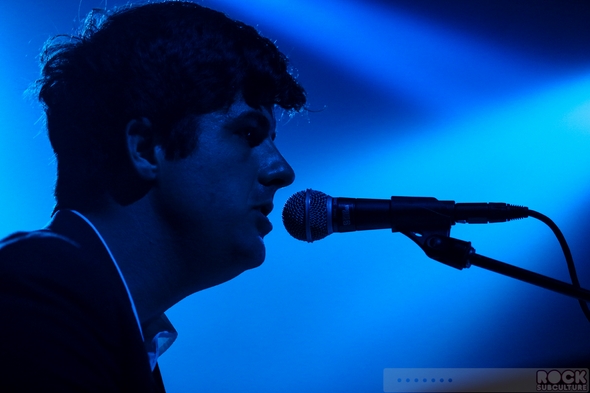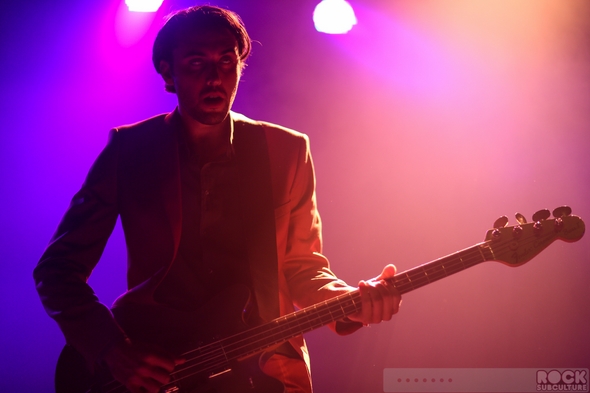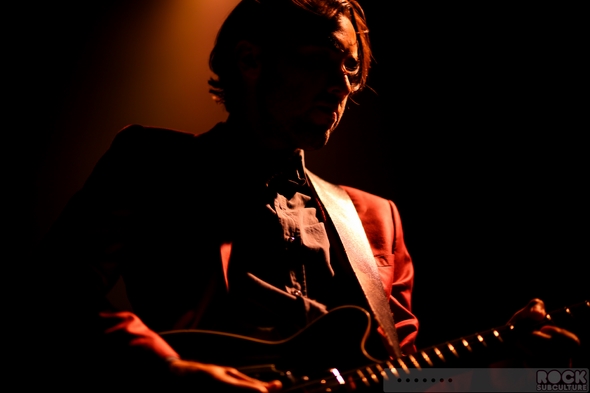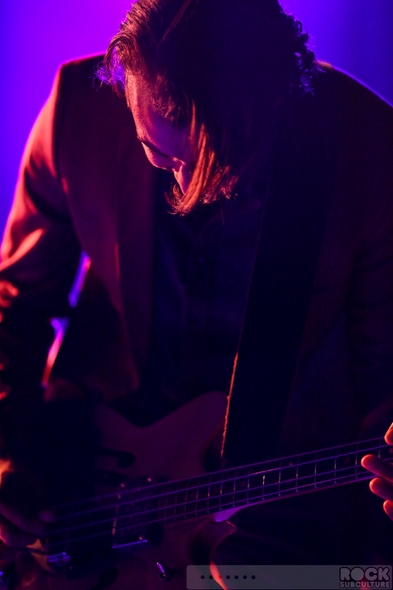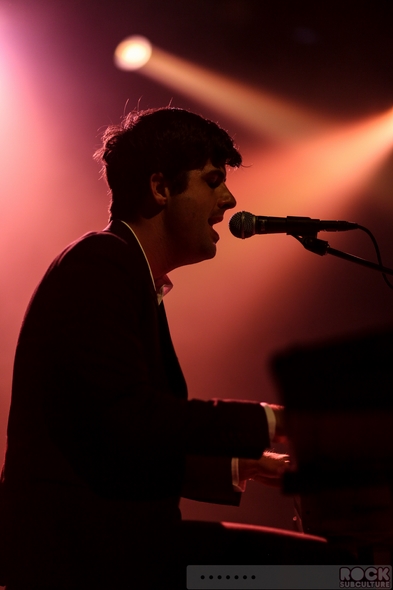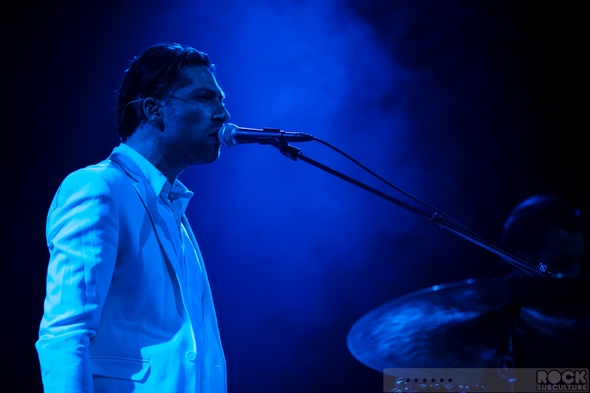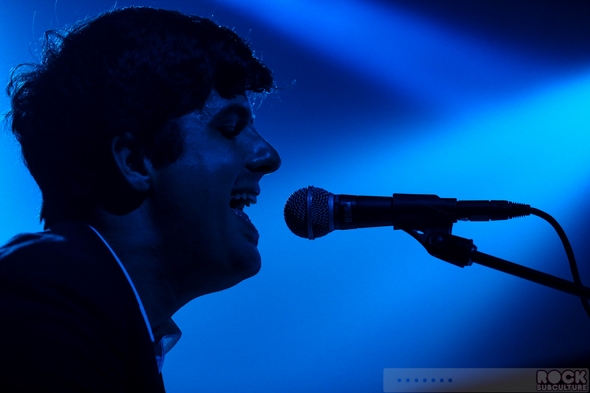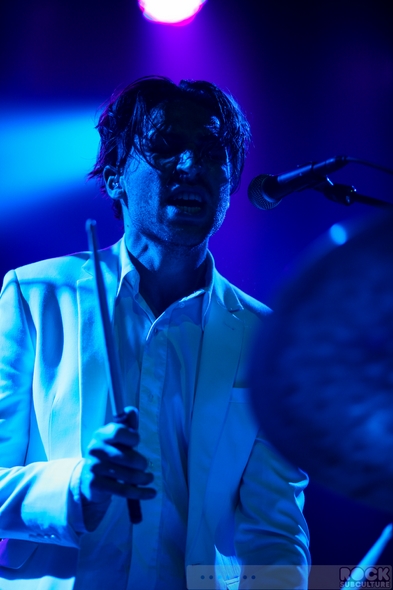 Arctic Monkeys
Members
Alex Turner (lead vocals, lead/rhythm guitar)
Jamie Cook (rhythm/lead guitar)
Nick O'Malley (bass guitar, backing vocals)
Matt Helders (drums, backing vocals)
Tom Rowley (keyboards, guitar)
Formed in Sheffield, England in 2002, the indie band's debut studio album, Whatever People Say I Am, That's What I'm Not (2006), was the fastest-selling debut album in British music history, and are recognizes as one of the first bands to leverage the power of the Internet to cultivate a fan base and garner substantive mainstream attention based on the merits of their work.
They had a huge early hit with "I Bet You Look Good on the Dancefloor" and have continued to build on their very unique sound and style and haven't looked back since.
The band has been steady and prolific building their library of music, with a new studio album coming out about every two years (Whatever People Say I Am, That's What I'm Not (2006), Favourite Worst Nightmare (2007), Humbug (2009), Suck It and See (2011), AM (2013)).
Arctic Monkeys exude confidence and style on stage, with wardrobe that carries the torch for maybe a classier approach to music from a classic time, which is counter to their alternative, post-punk style of music with inventive and sometimes irreverent and tongue in cheek lyrics.
Alex looks the rock and roll part, but his natural way of pouring swagger onto the stage quite liberally seems to attract and inspire in ways that his contemporaries could only dream about.
I first saw Arctic Monkeys last year, touring with probably the other coolest band on the planet (though in completely different ways), The Black Keys.
Interestingly, though this was only my second time seeing them live, Alex seemed to have a different kind of approach to the show, with less of the guitar-centric persona than last time, which is consistent, given his recent interview with NME, in which he suggested he might not play guitar at all on this tour.
Apart from the online critical acclaim over the new album, the reception of those songs in the live set cement it as a likely classic in their cannon.  It reveals some maturity and evolution while retaining their rebellious roots.
Overall, it was a fantastic show and one of the best concert crowds I've seen all year.  The feeling that you are in the presence of greatness (i.e. the band) and left wondering what the future holds for them.  They are one of those bands that seem born to play live.  If you have the chance to check out this tour, I highly recommend it.
Below is the set list from the first of two Arctic Monkeys concerts at Fox Theater in Oakland (thanks to my friend Anna):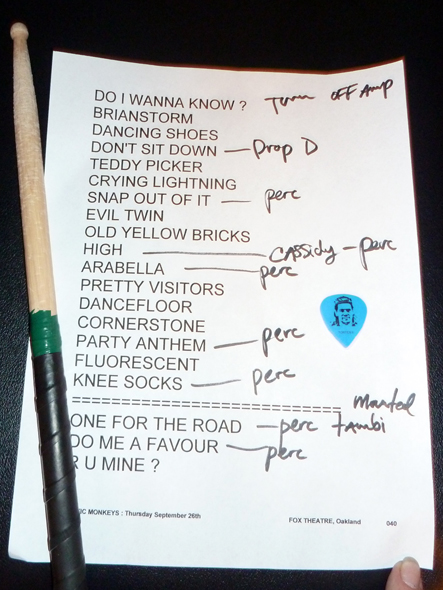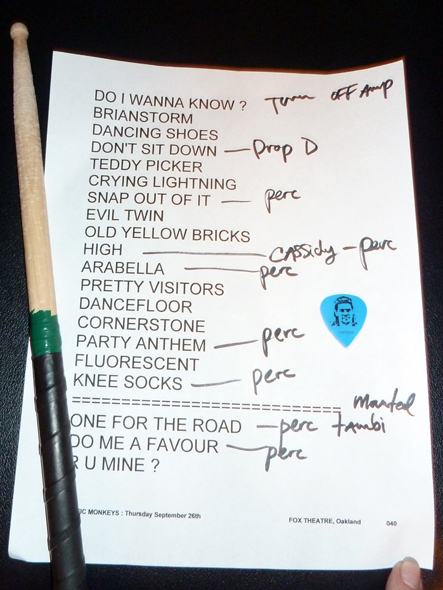 Setlist
Do I Wanna Know?
Brianstorm
Dancing Shoes
Don't Sit Down 'Cause I've Moved Your Chair
Teddy Picker
Crying Lightning
Snap Out of It
Evil Twin
Old Yellow Bricks
Why'd You Only Call Me When You're High?
Arabella
Pretty Visitors
I Bet You Look Good on the Dancefloor
Cornerstone
No. 1 Party Anthem
Fluorescent Adolescent
Knee Socks
Encore:
One for the Road
Do Me a Favour
R U Mine?
Below are some photos of Arctic Monkeys performing on stage (click any image for higher resolution version of each photo):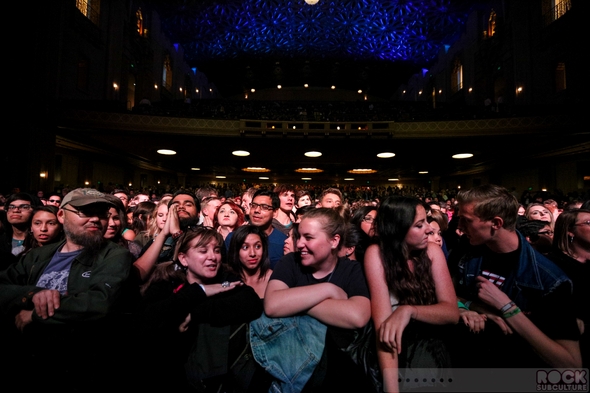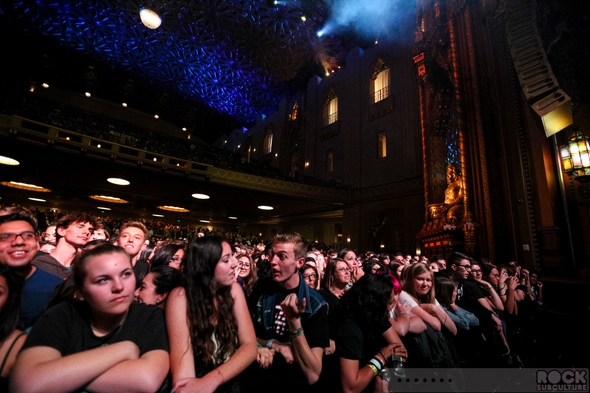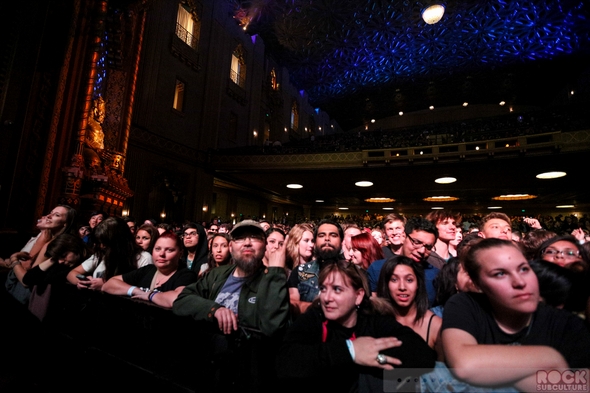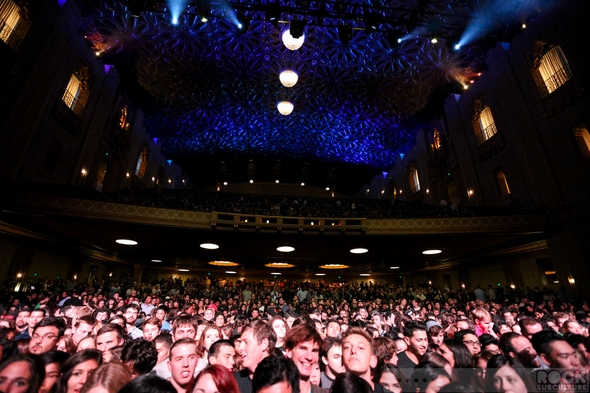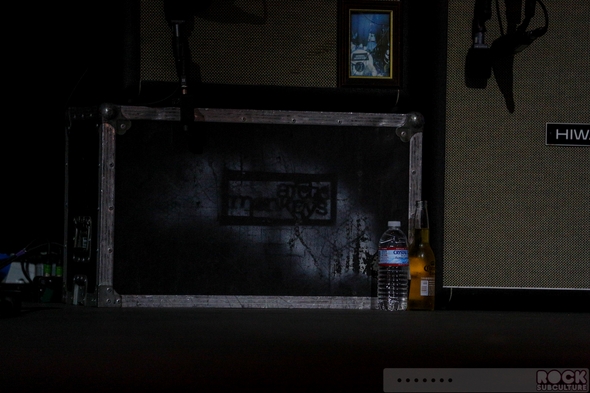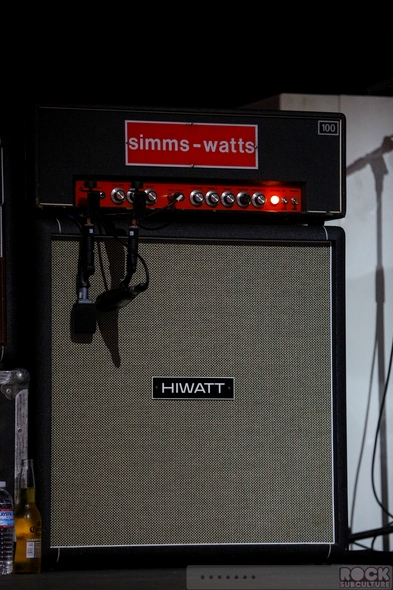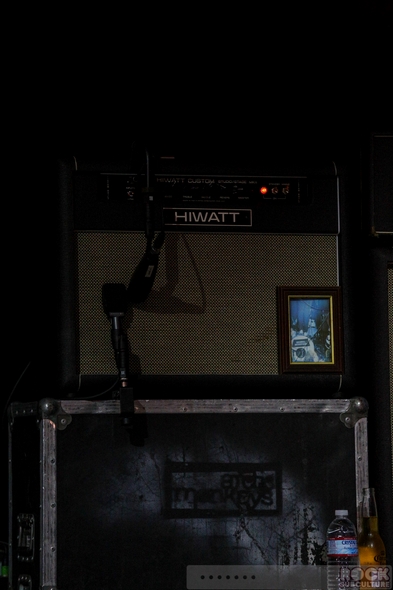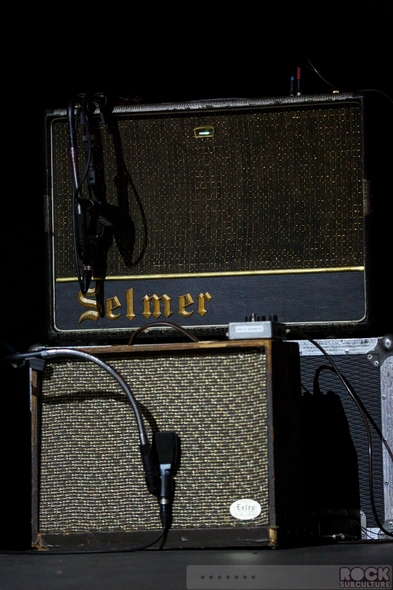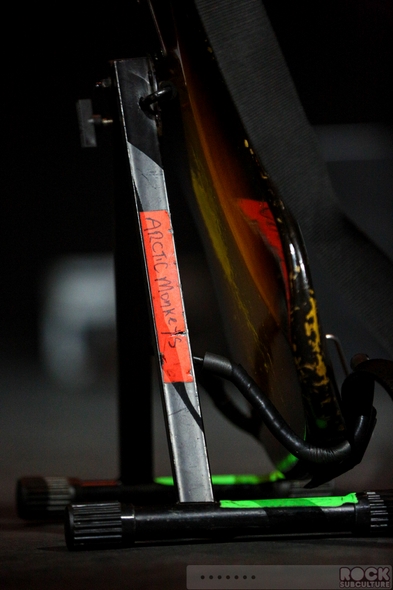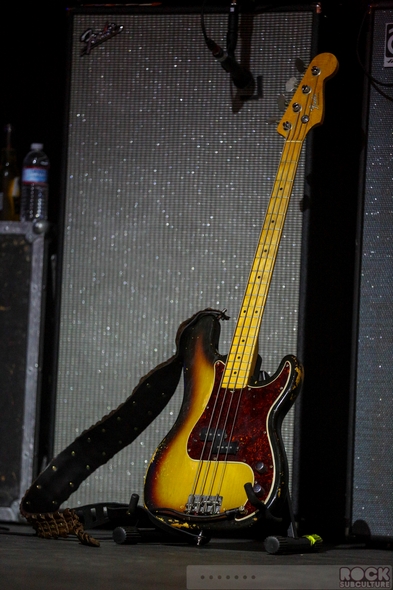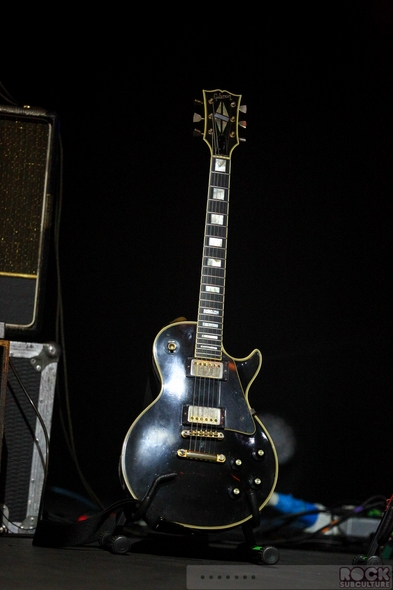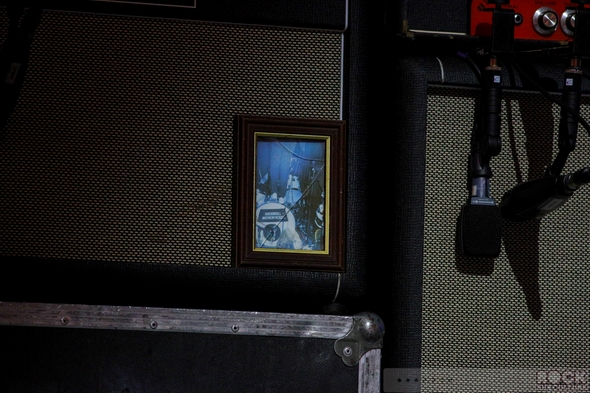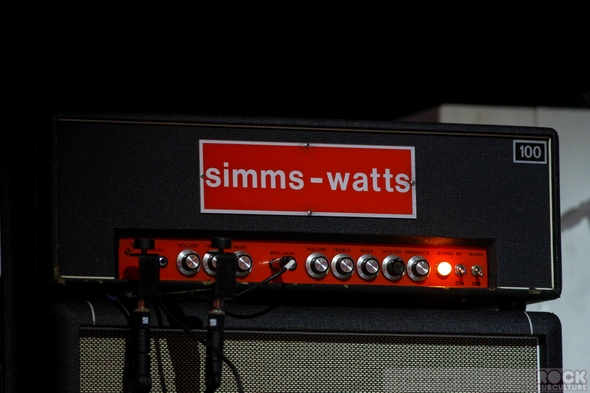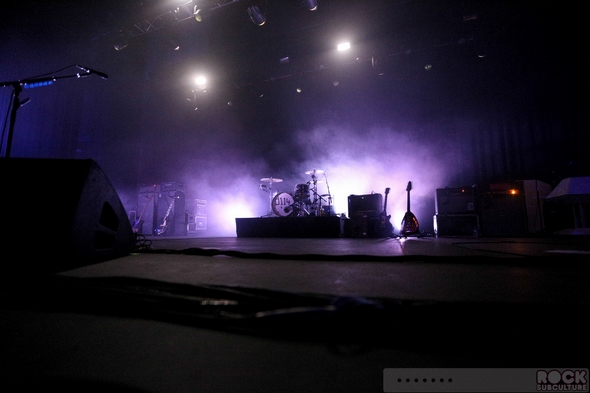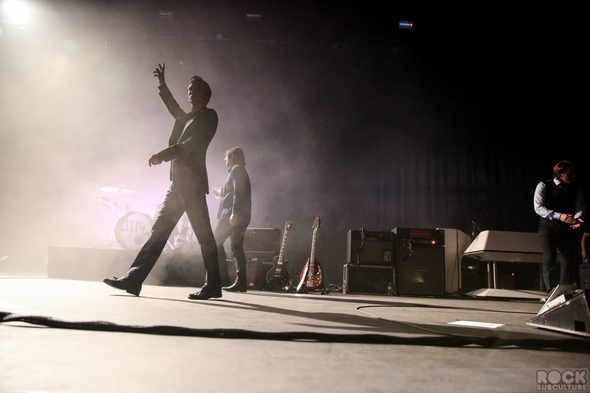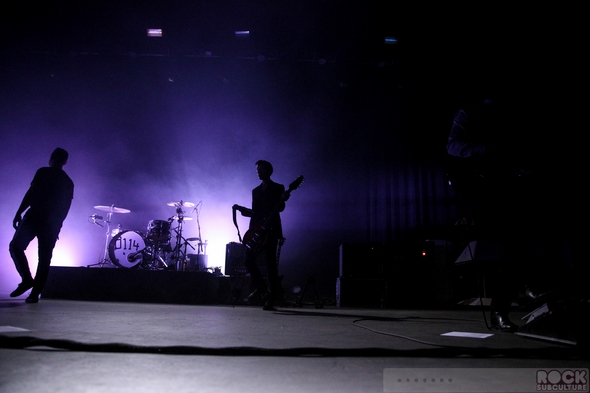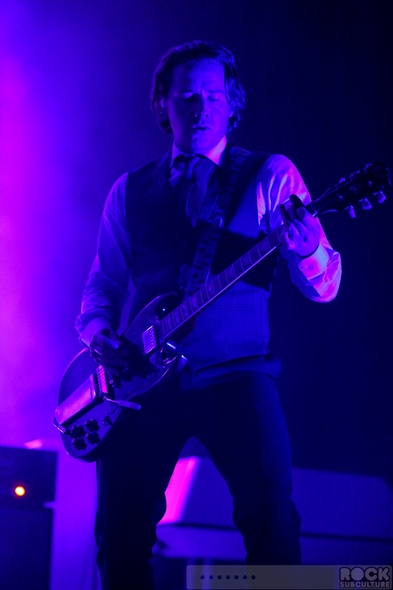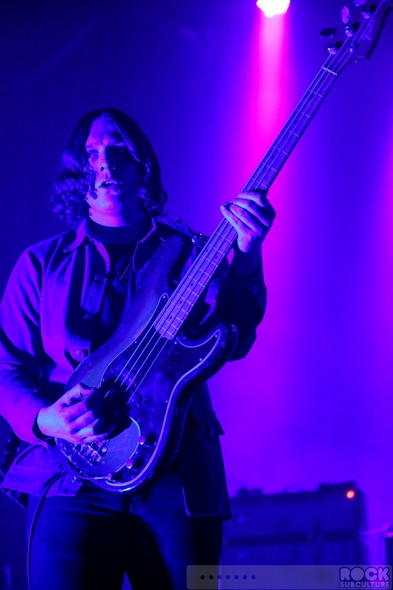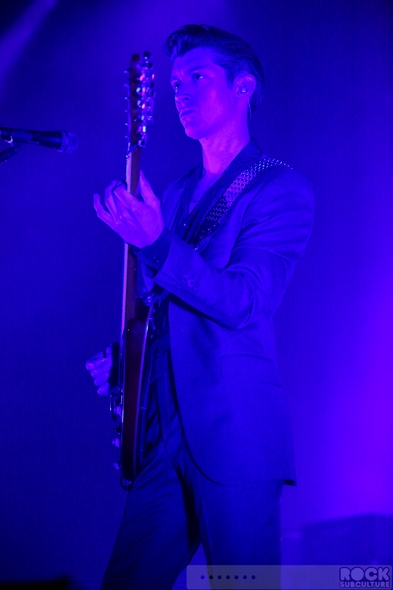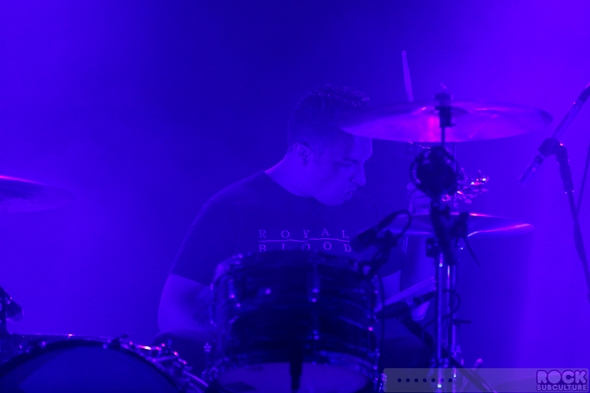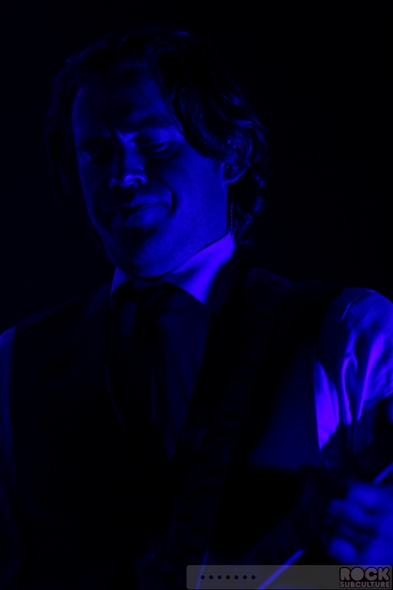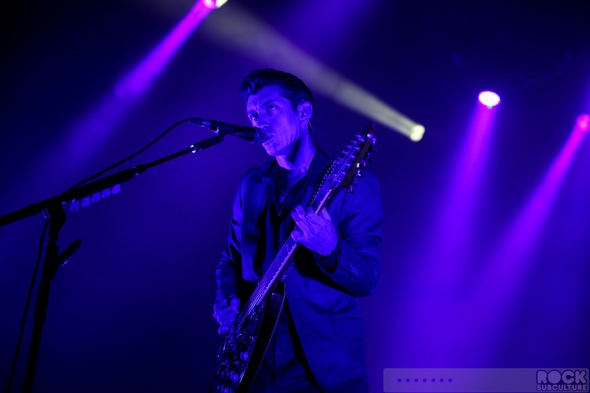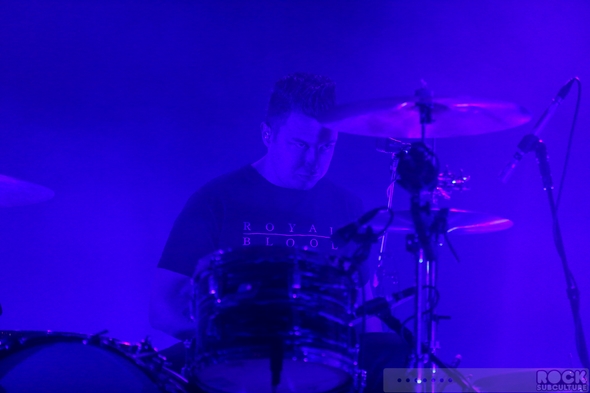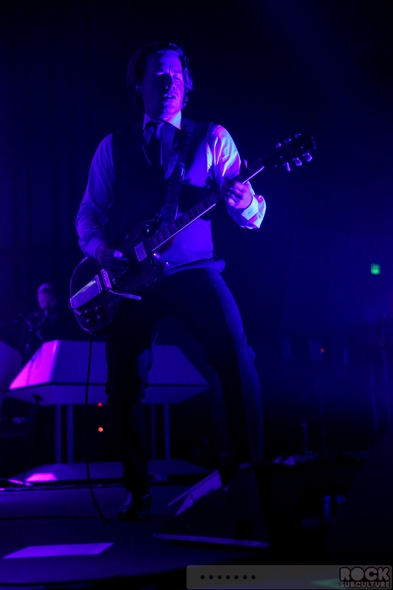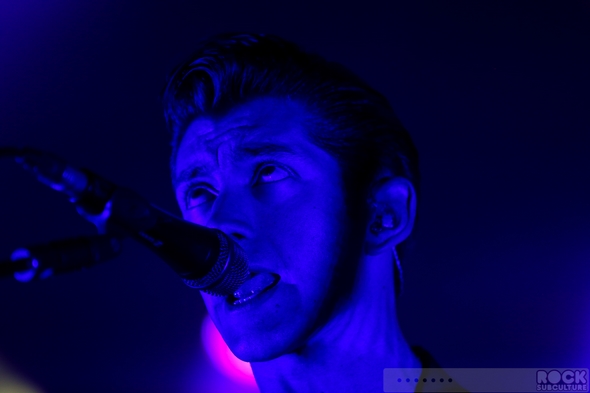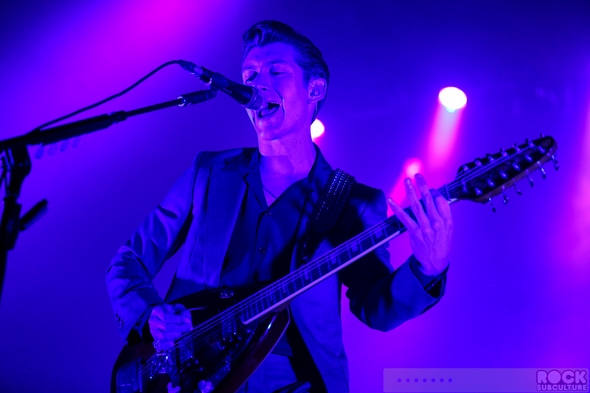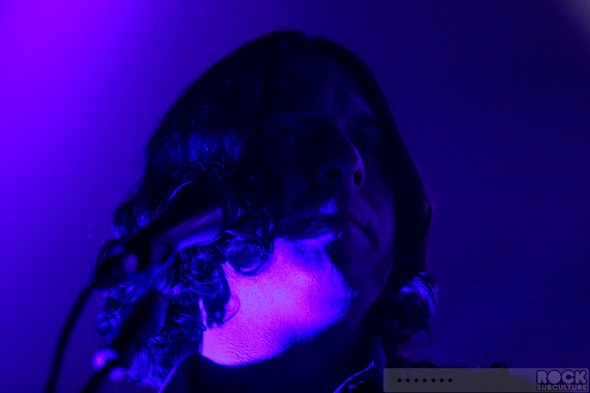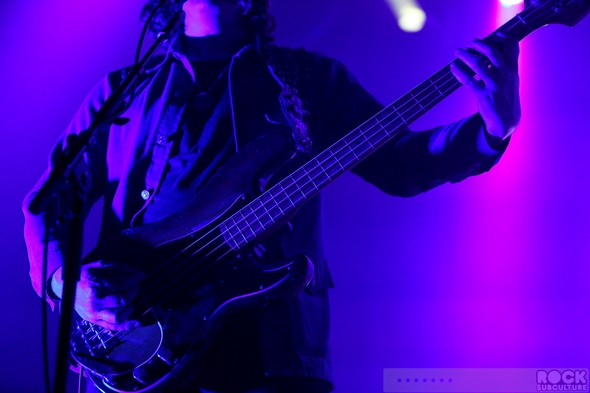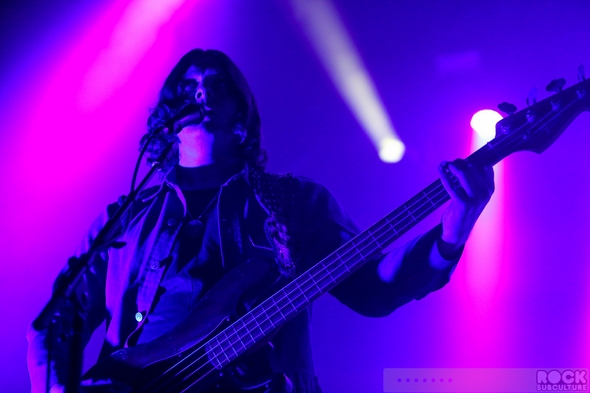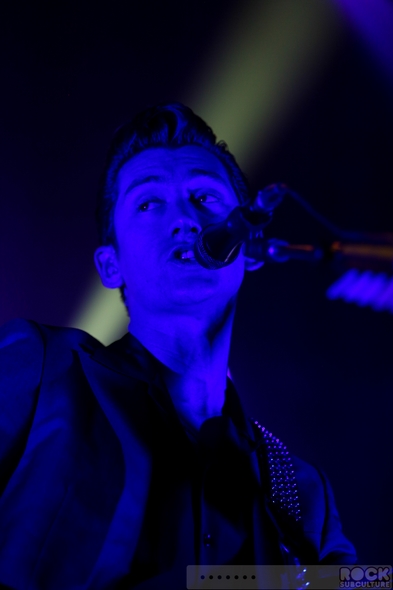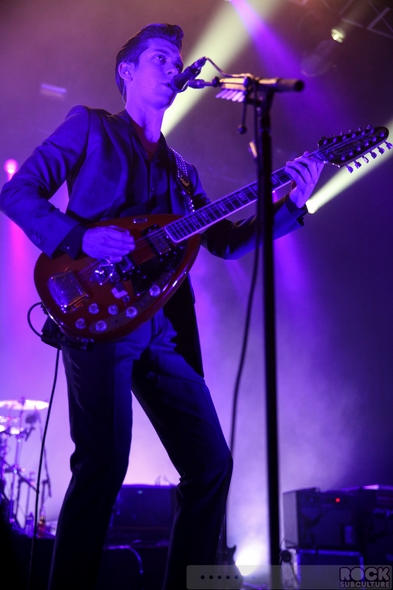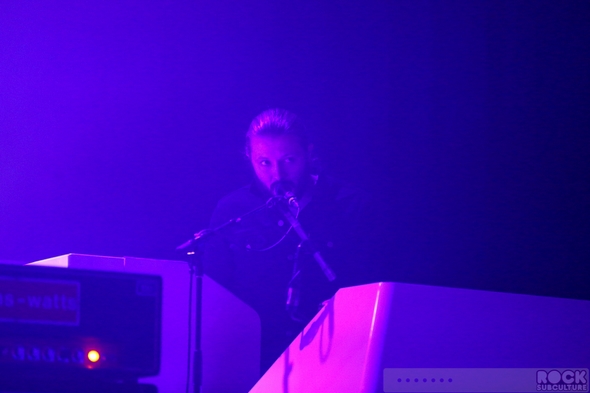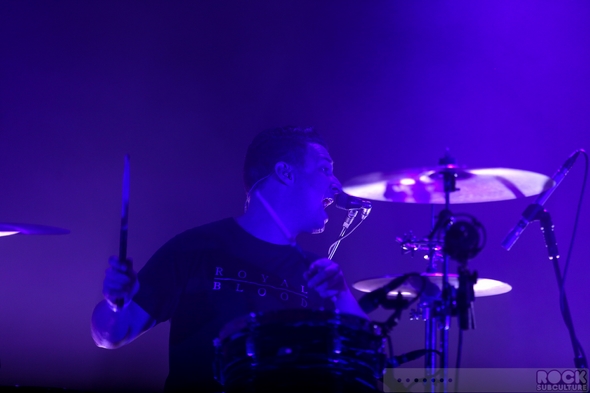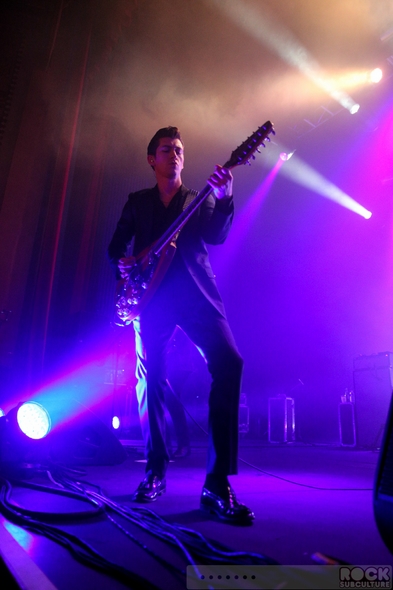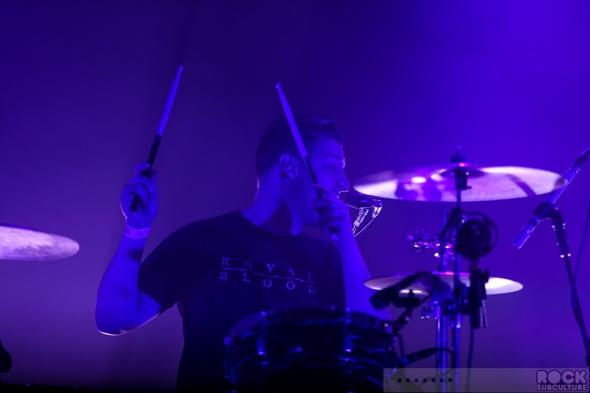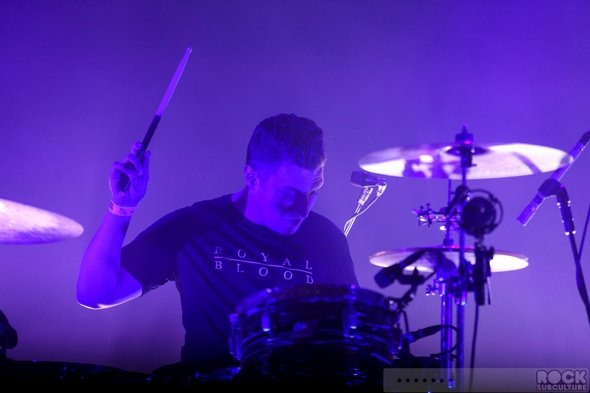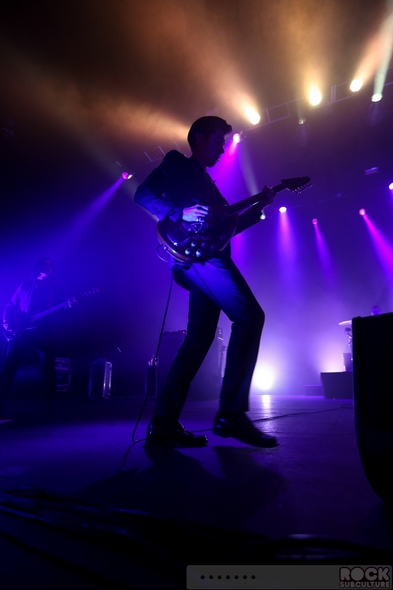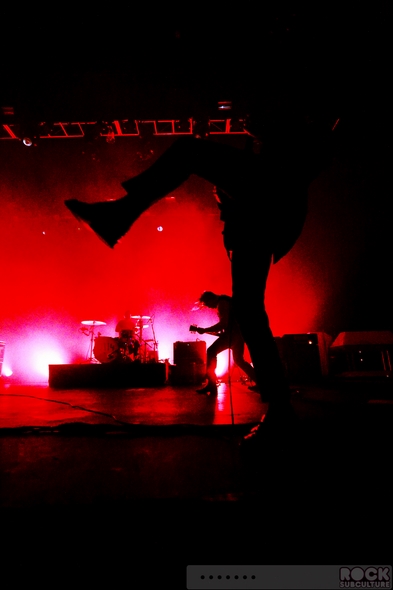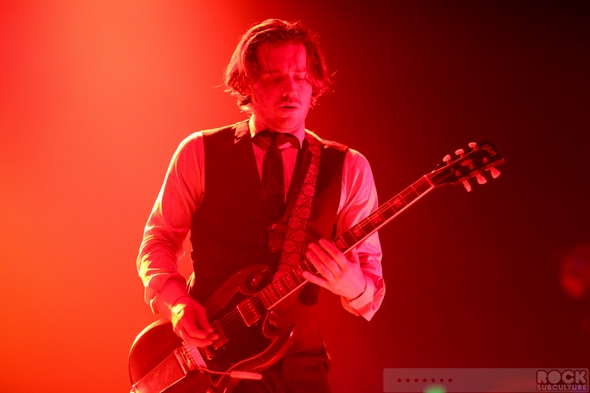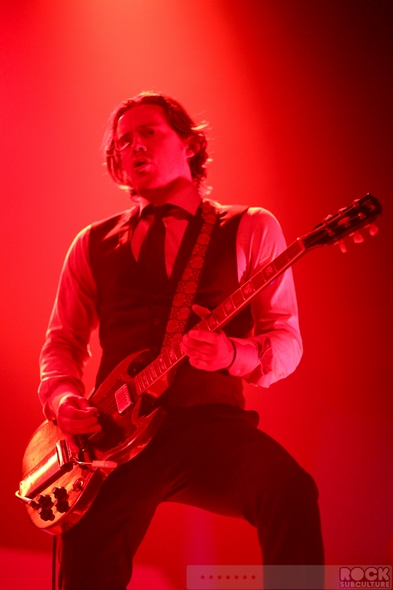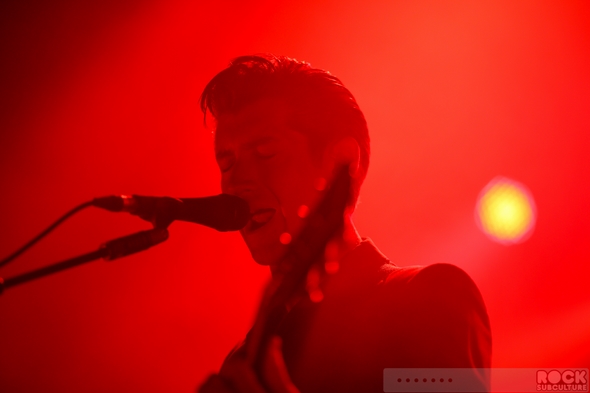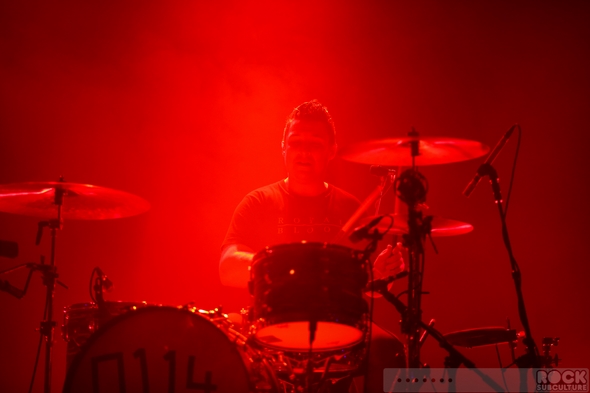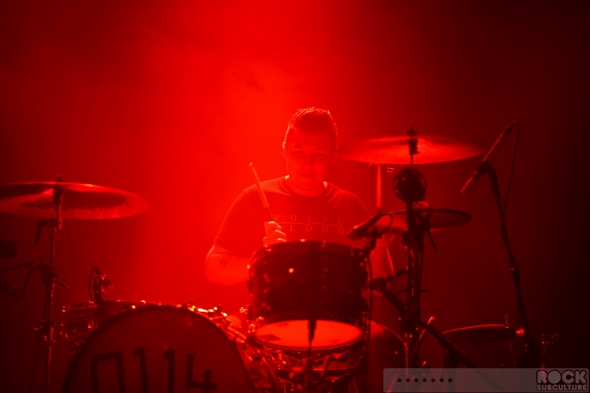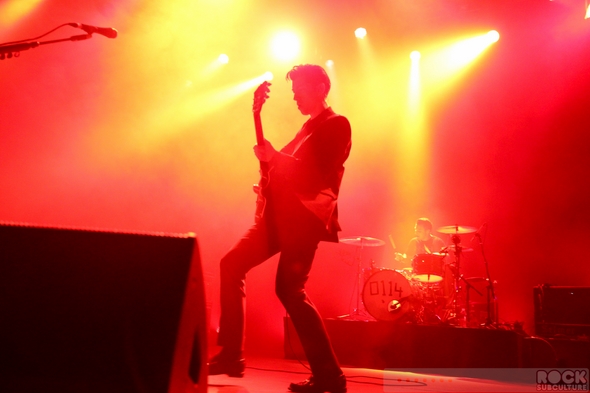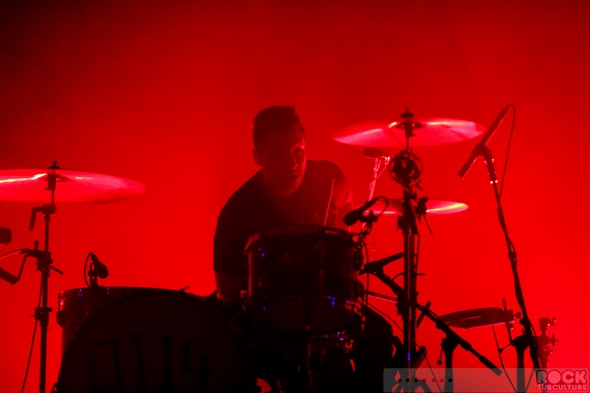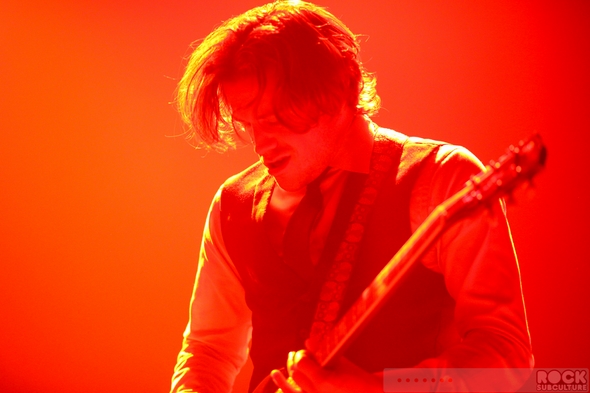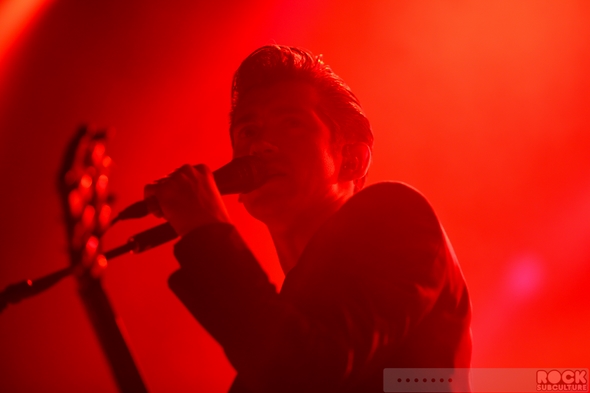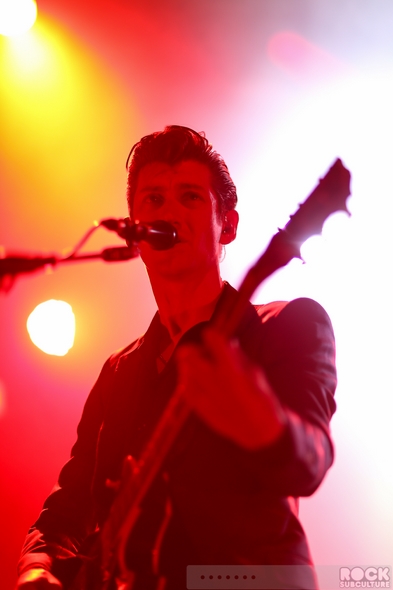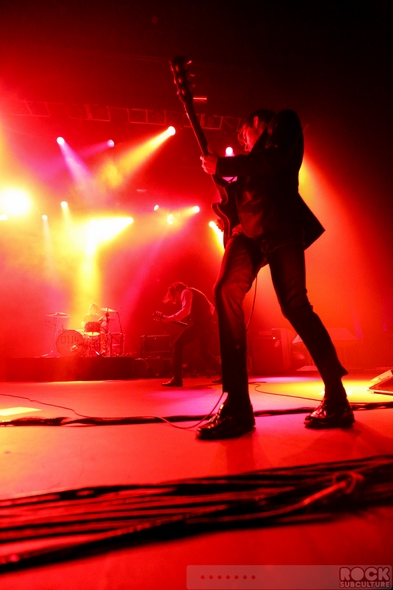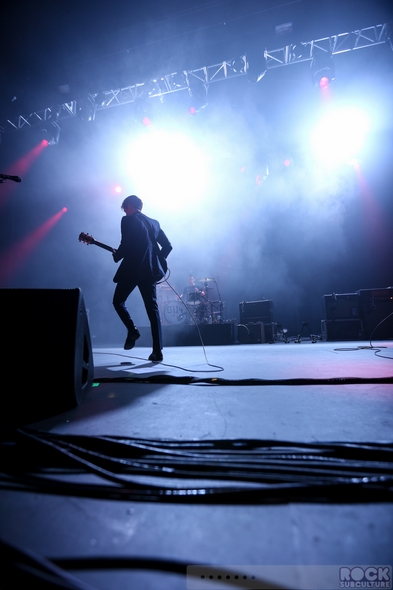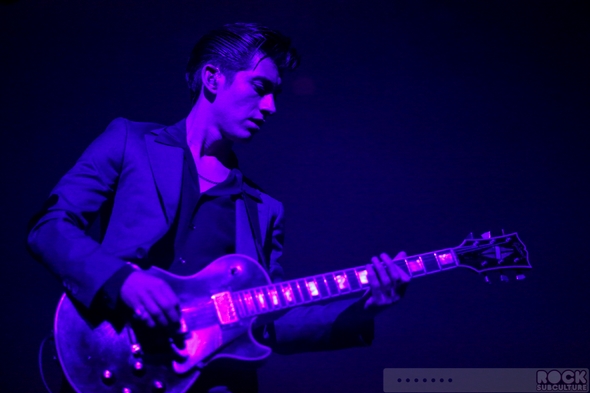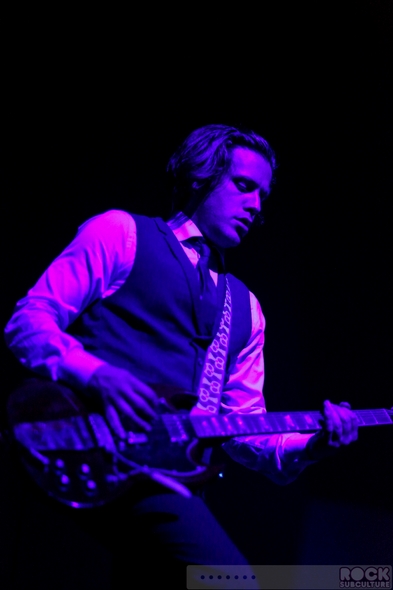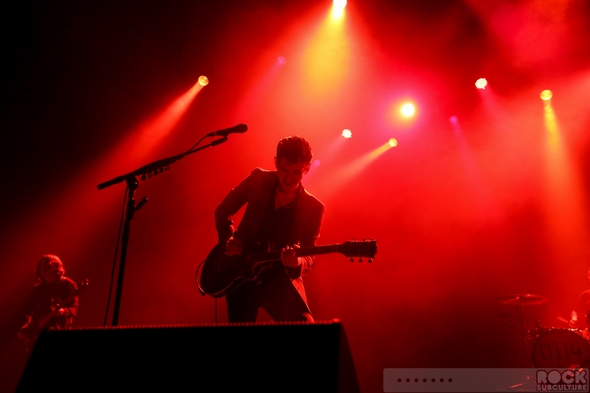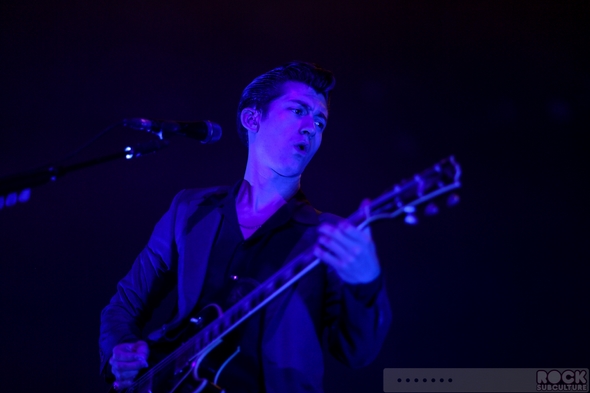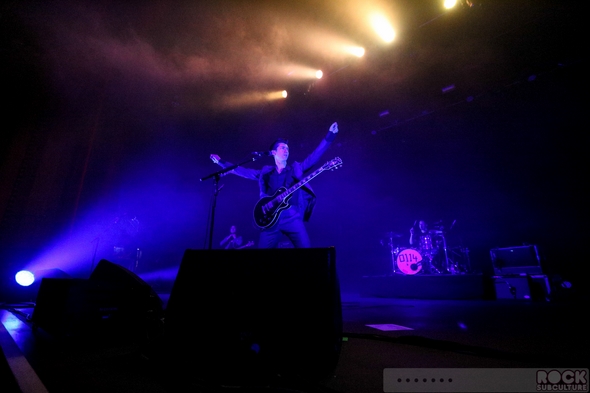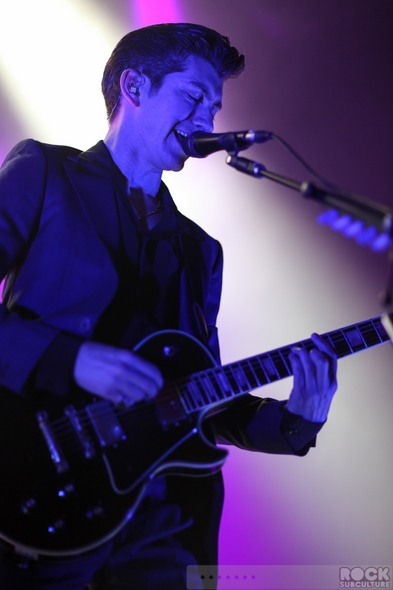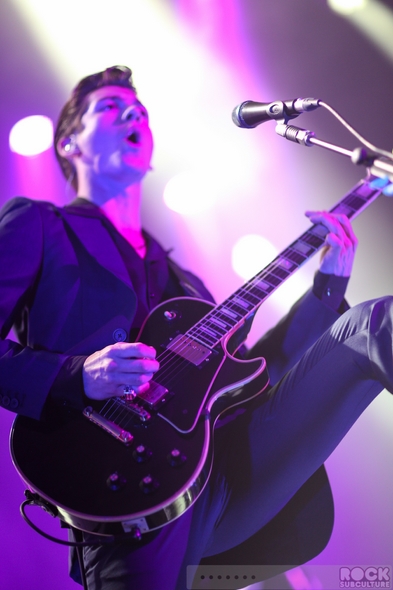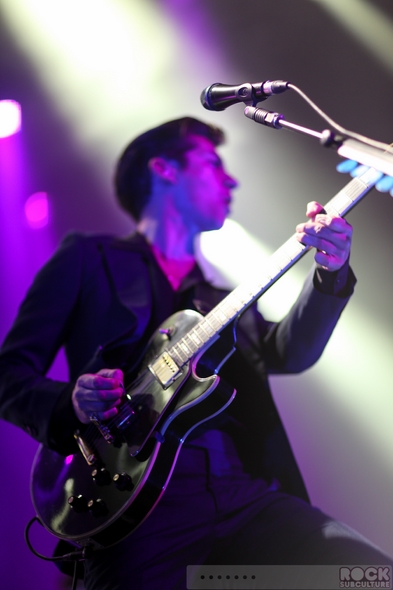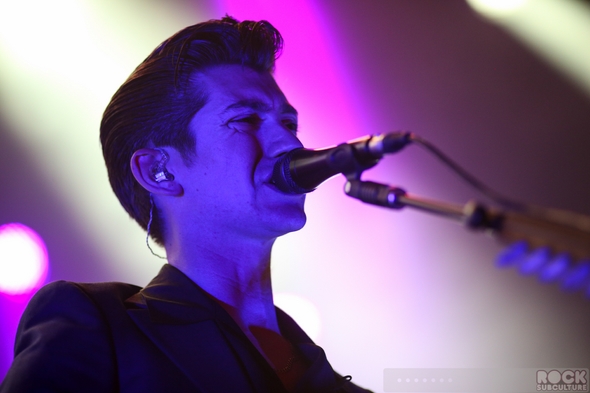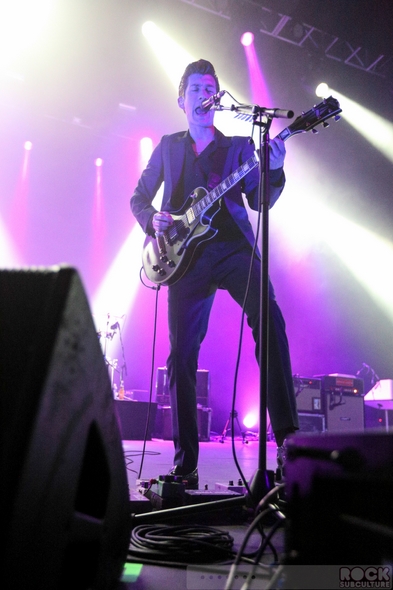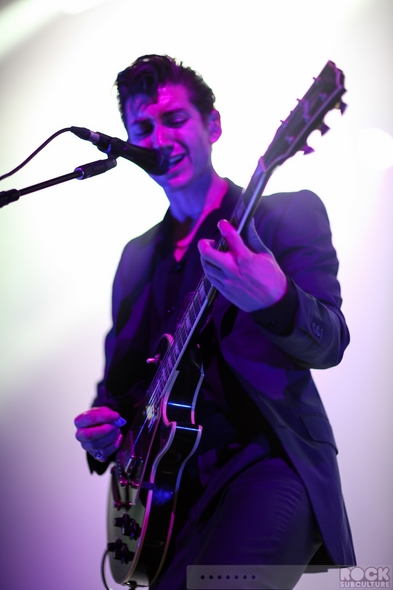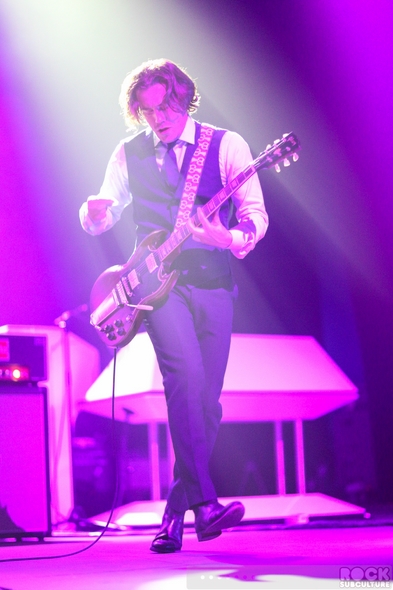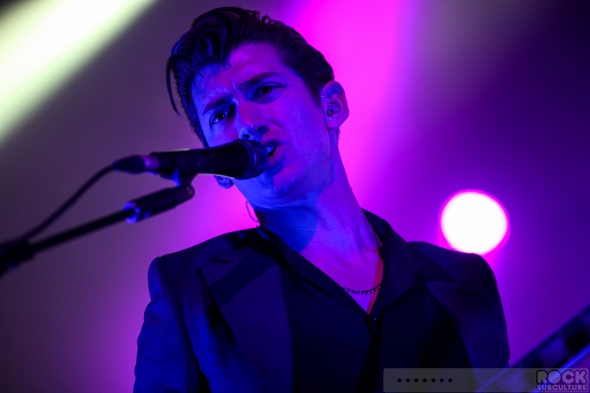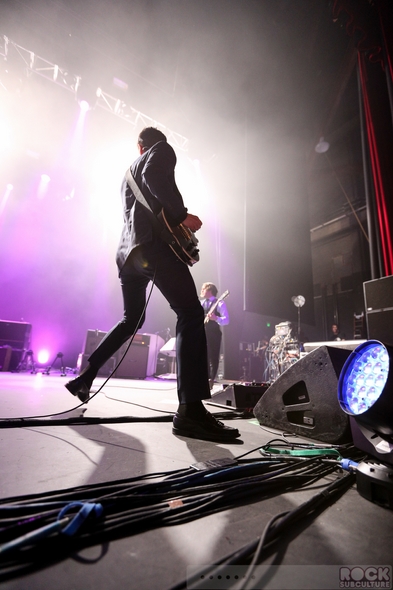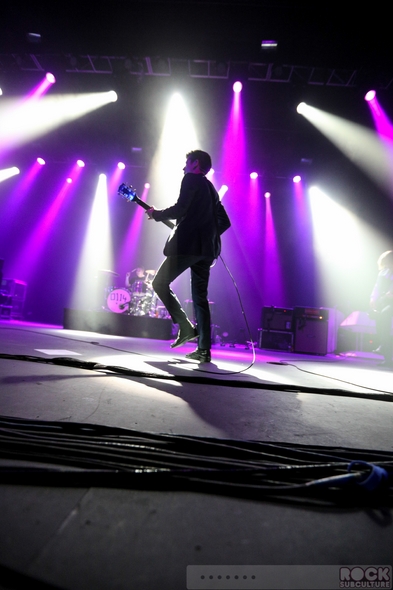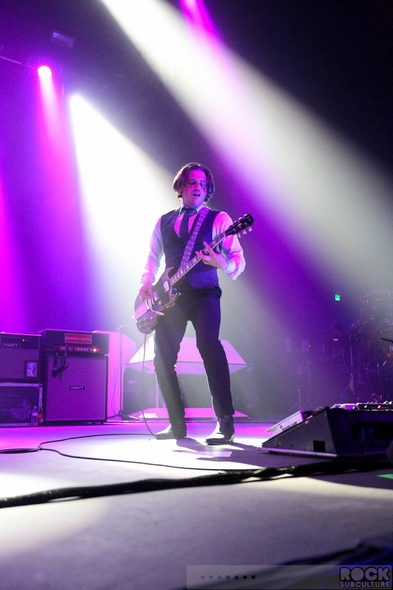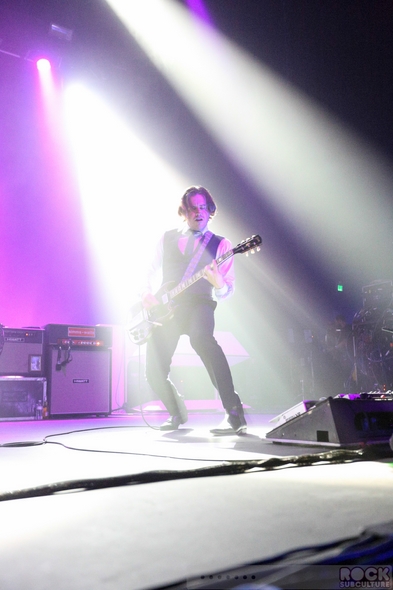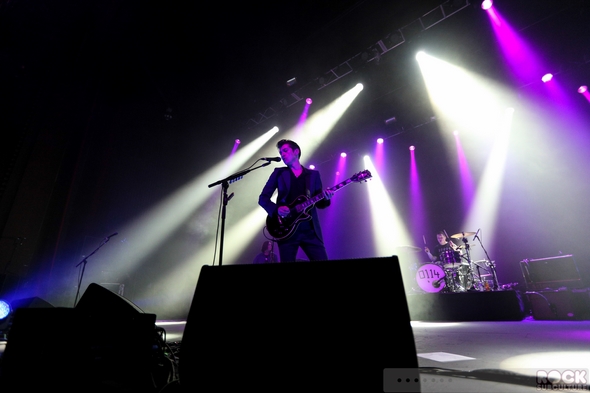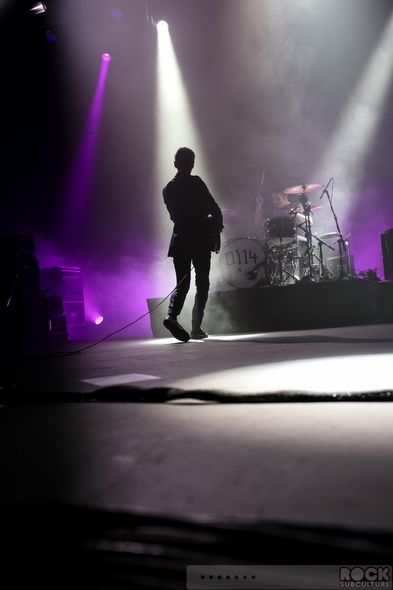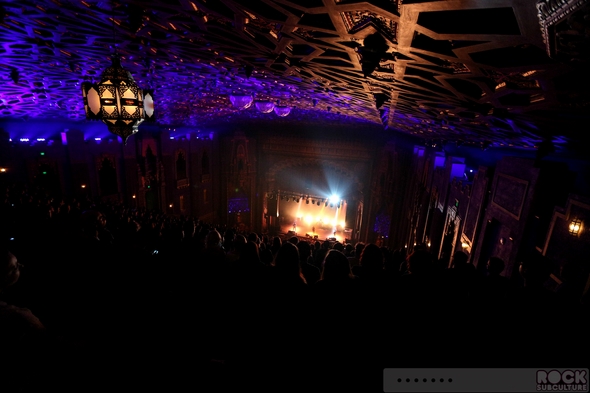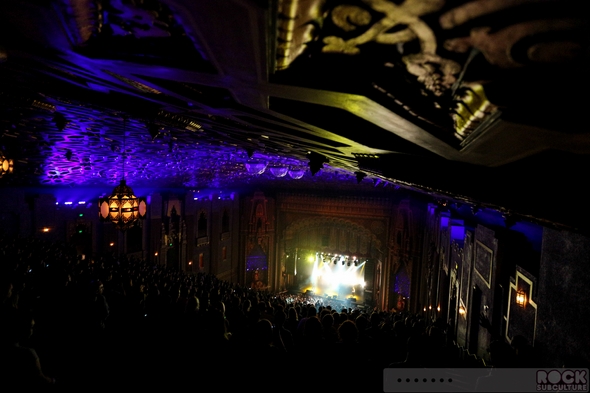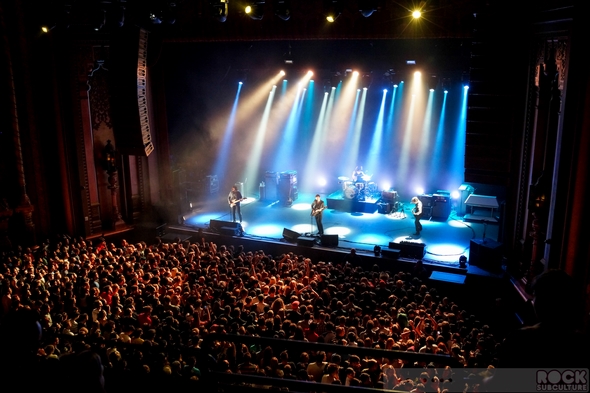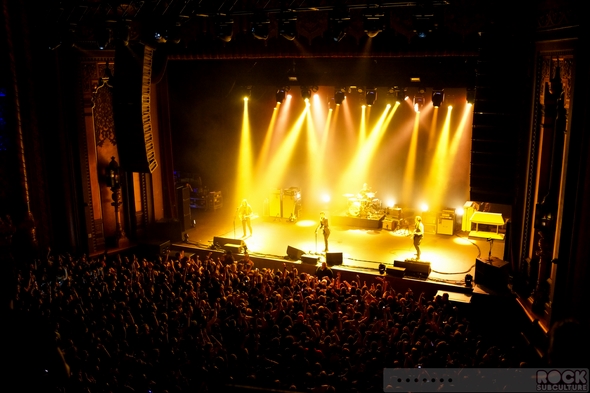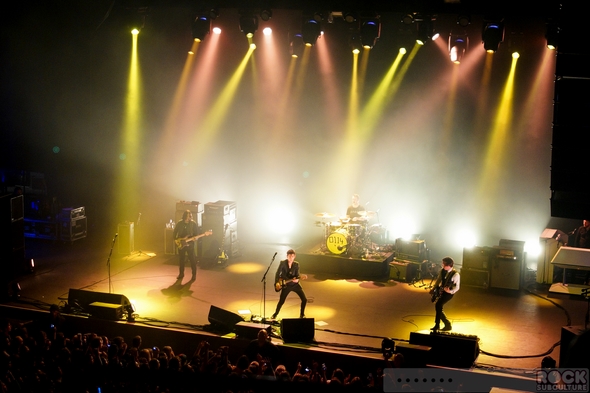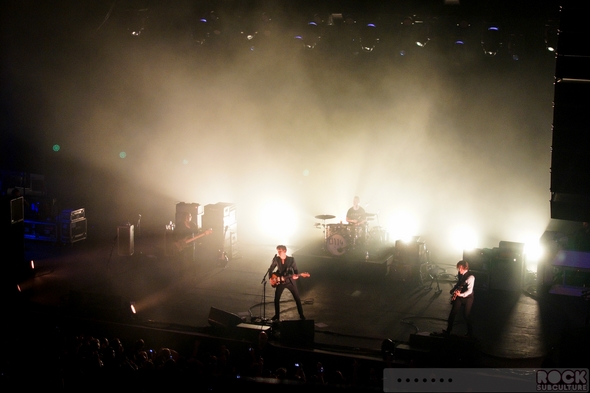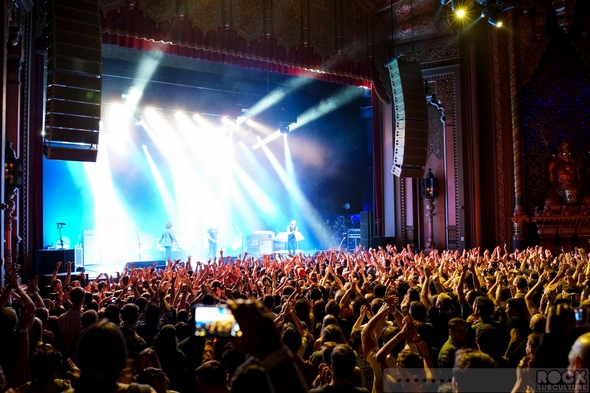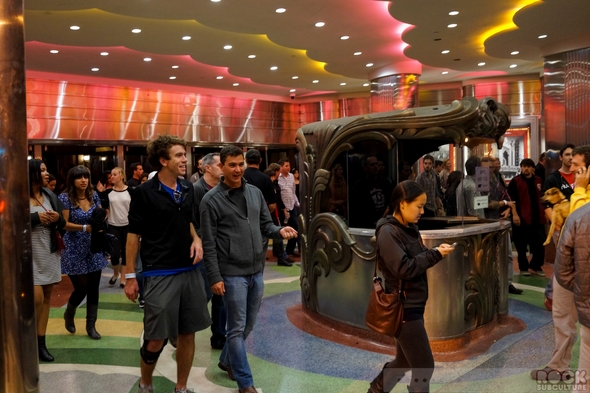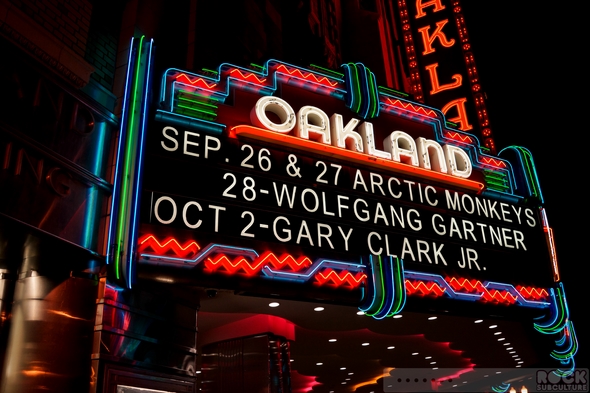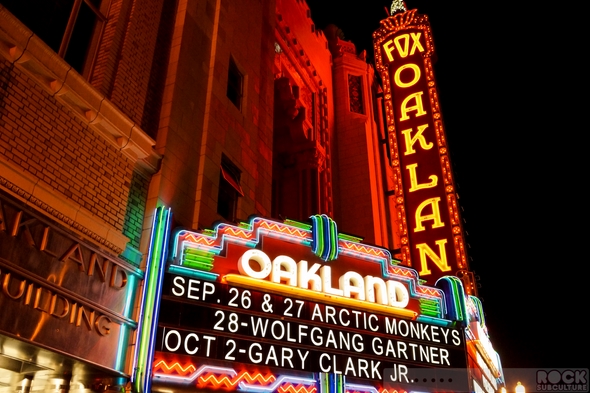 Jason DeBord