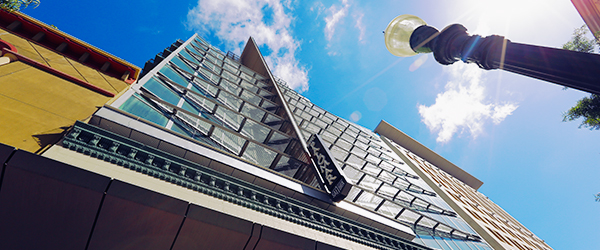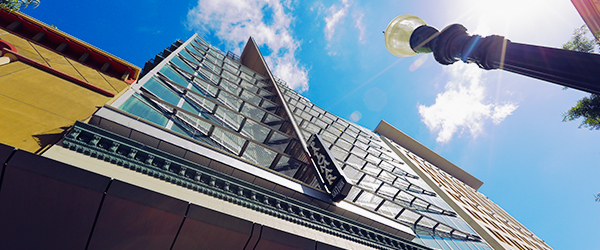 This is part of a continuing series of my impressions and experiences staying at various hotels and resorts while traveling to attend concerts worldwide. This stay was during my recent trip to San Diego in October 2013. This review is for Palomar, San Diego, A Kimpton Hotel, in San Diego, California.
Property: Palomar San Diego, A Kimpton Hotel
Location: San Diego, California
Address: 1047 5th Avenue, San Diego, California 92101 (Downtown)
Phone: (619) 515-3000
Website: www.hotelpalomar-sandiego.com
Room Type/Class: Standard (Room 907)
Date: October 8 – September 9, 2013
TripAdvisor Page/Reviews: LINK
Booking Source: Hotwire
Overall Rating: 4/5 [Note: Score is totally subjective based on price, location, and comparison to "like" properties within same area and price range]
I have stayed at Palomar/Kimpton properties in the past, but have not stayed at the Palomar San Diego previously.  I chose this hotel for my stay as I was shooting and reviewing a Pet Shop Boys concert at the Copley Symphony Hall a few blocks away.
I was coming in from the airport, and though I rented a car, had I thought about it more, it would have made more sense for me to hail a taxi or take a shuttle, since I did not need my car apart from getting to the hotel and back to the airport the next day.
There were some public parking options, but I opted to simply use the valet service.  The valet gives you a card with a phone number on it, so you can text them the number on your tag and they can have the car available by the time you get down to the street.
Check in was easy and the front desk staff were very helpful and friendly.
The style and quality of the hotel is consistent with my previous stays in this chain.
The room was contemporary, clean, and large enough.
The bathroom was all tile and featured a standing stall shower.
The bedroom featured a comfortable bed with desk area.
There is a stocked minifridge with food above as well, as pay to use, though if you are a Kimpton member they give you a $10 credit.
The hotel has a nice pool area, exercise room, restaurant, and other features and amenities, but I did not have time to use any of it with my short one-night stay.
As is the case with Downtown San Diego, there is a large proportion of homeless around the hotel, so that is something to be aware of in terms of walking around, especially later at night.
The hotel definitely served my needs, and I would stay there again given similar circumstances.
Below are some photos I took during my stay: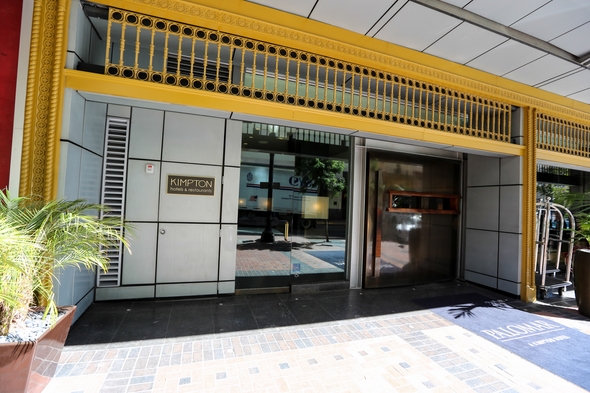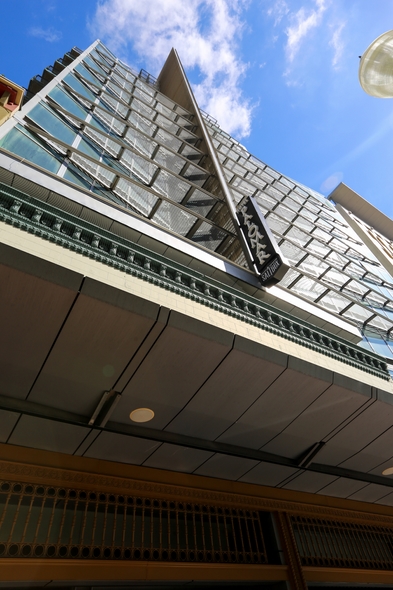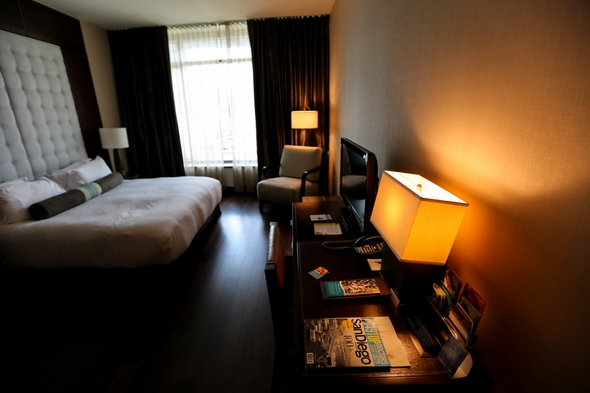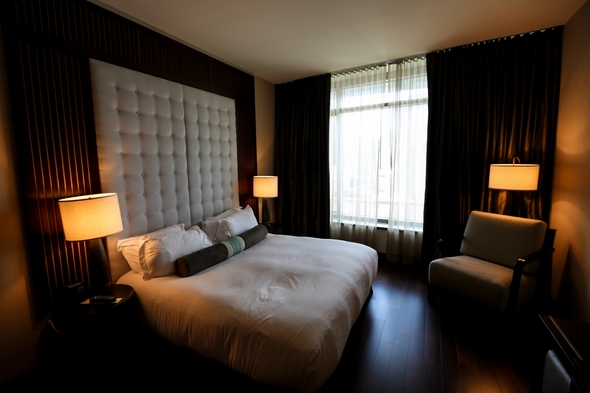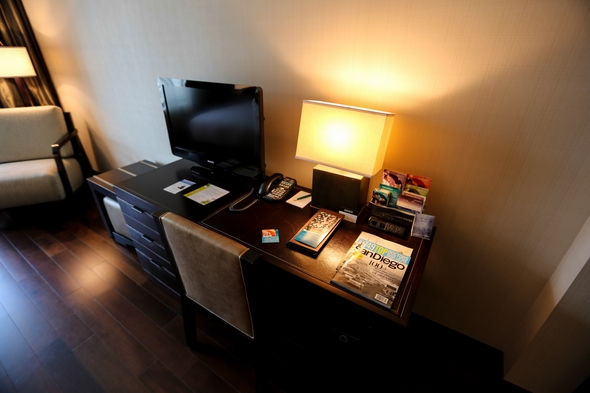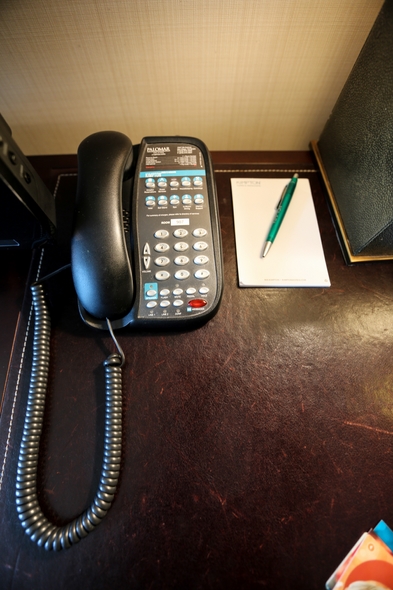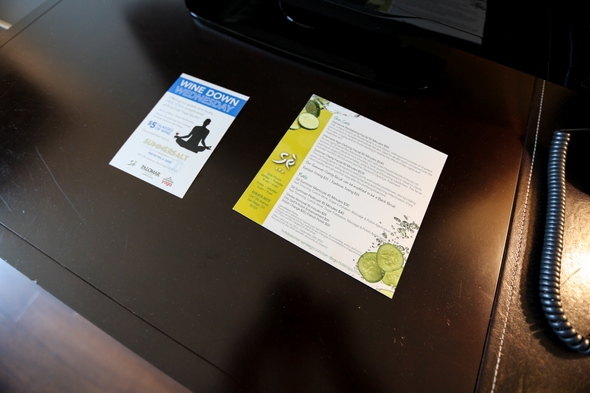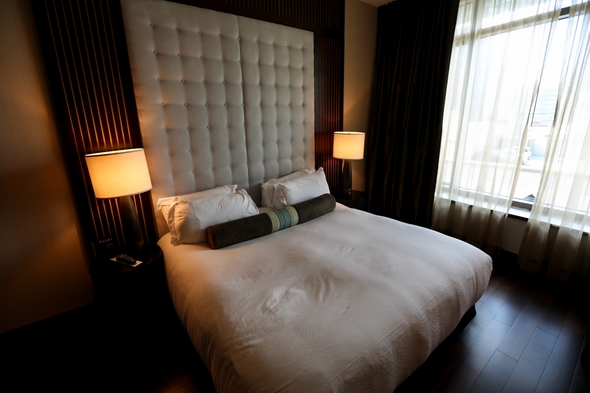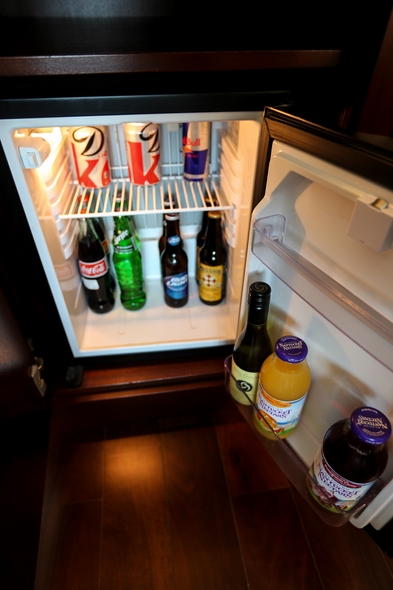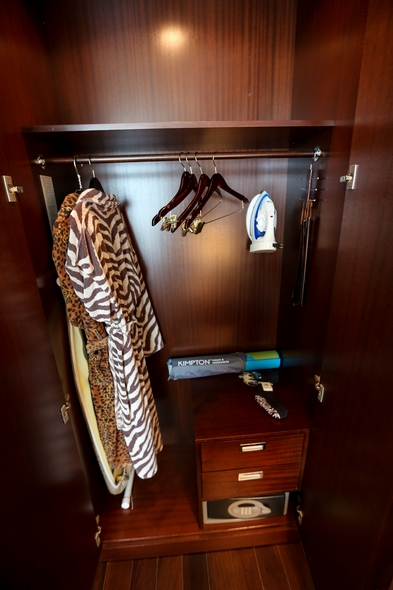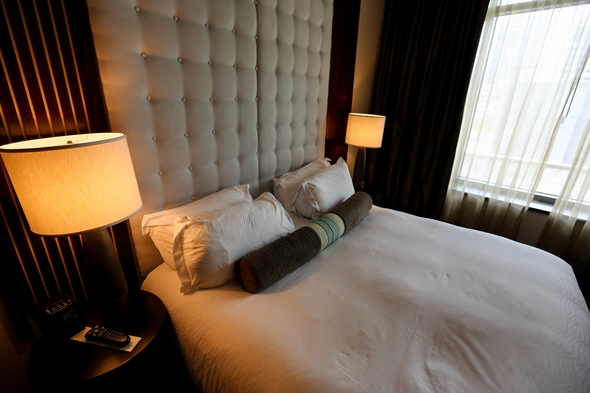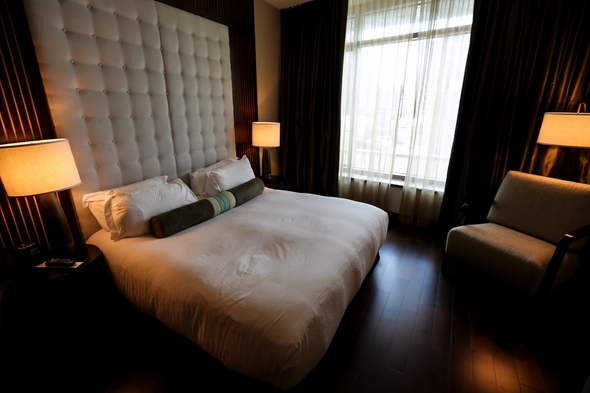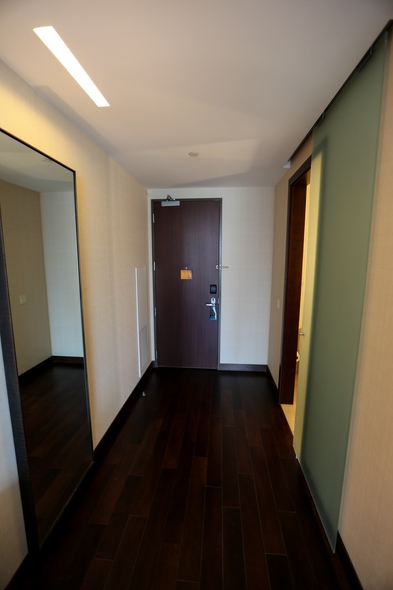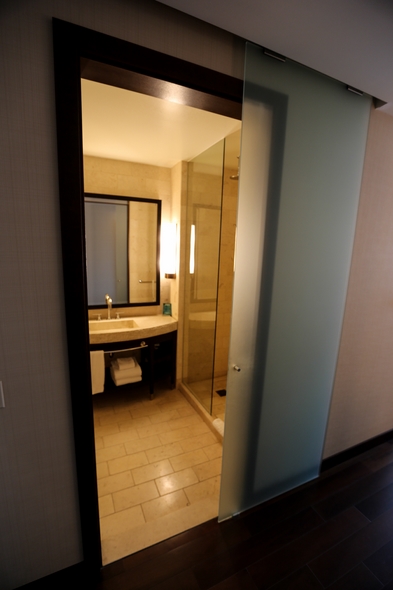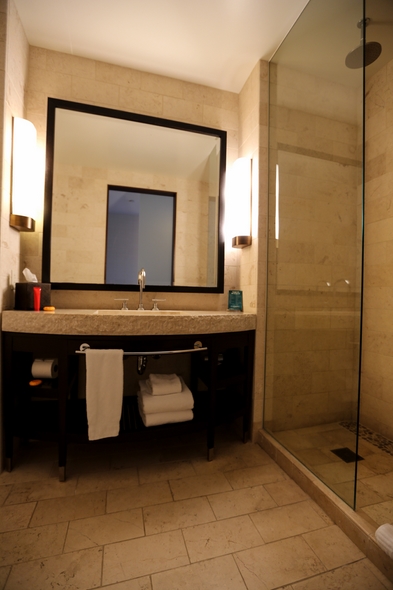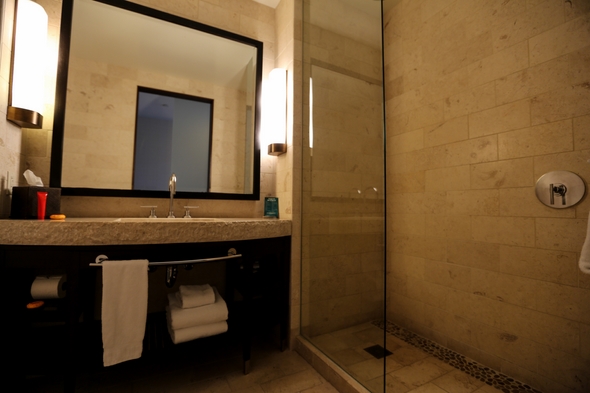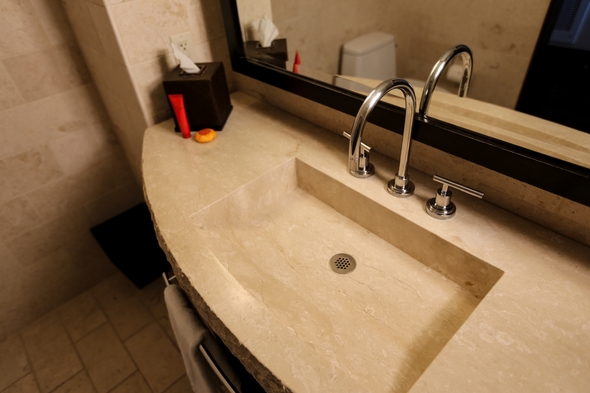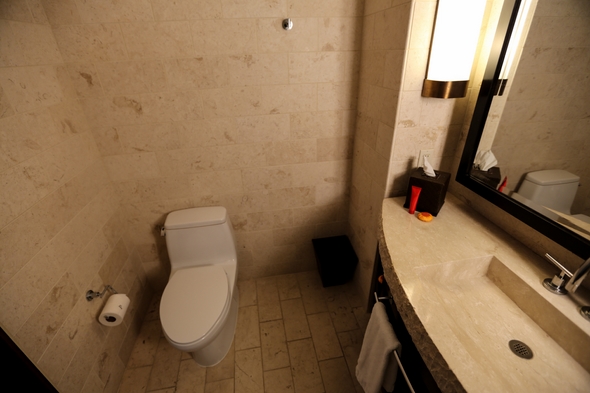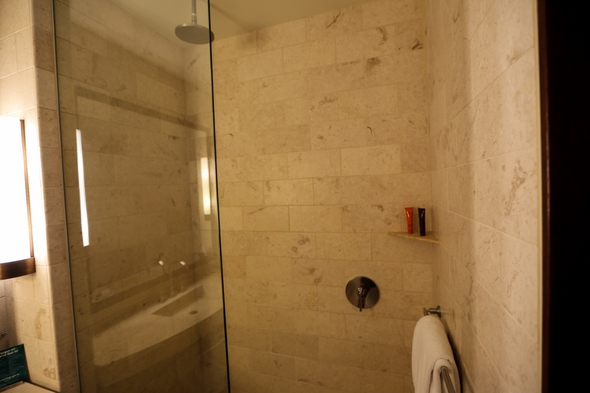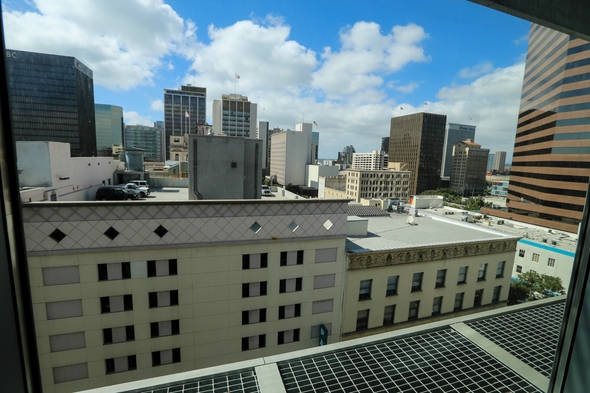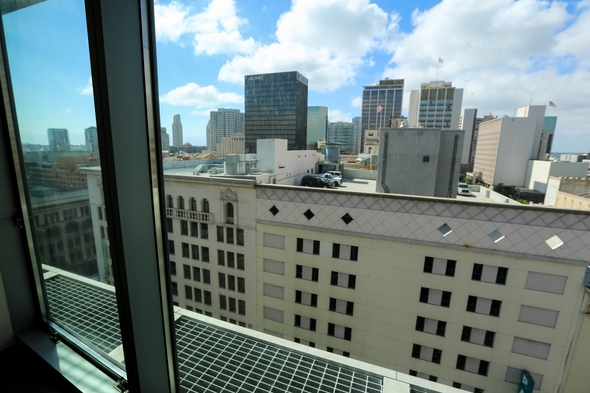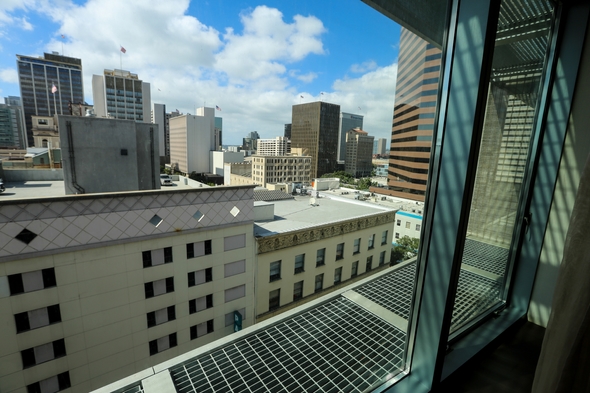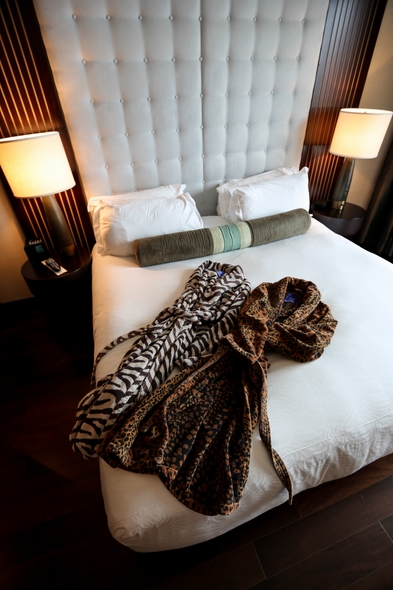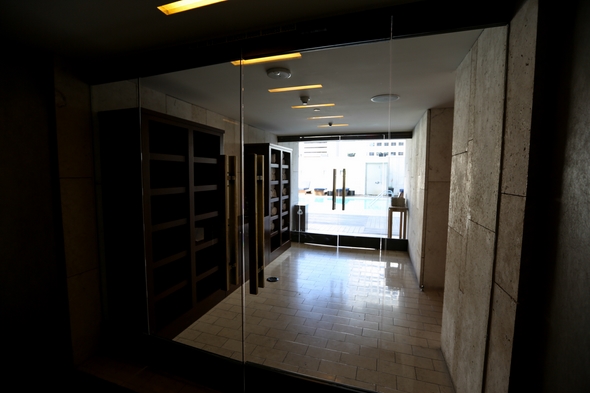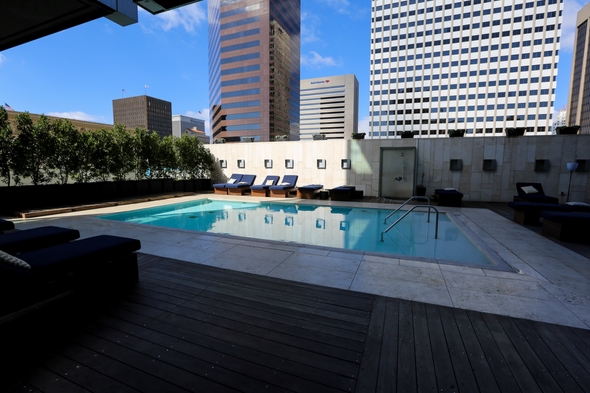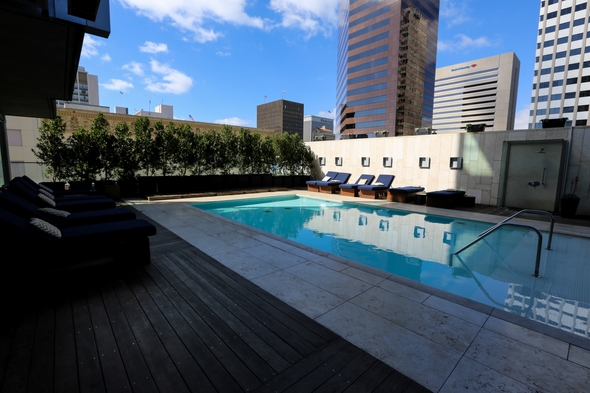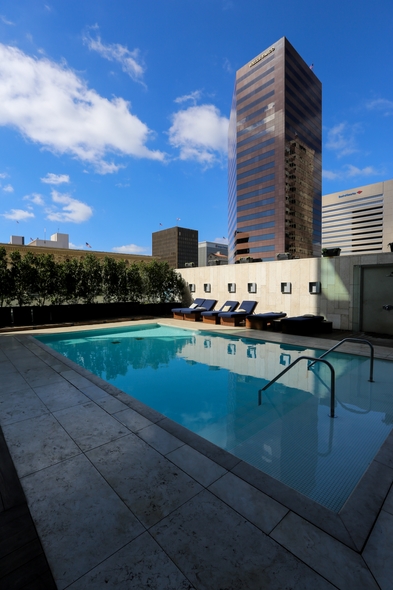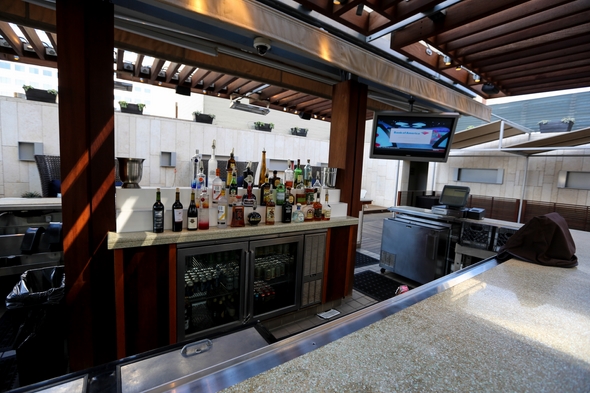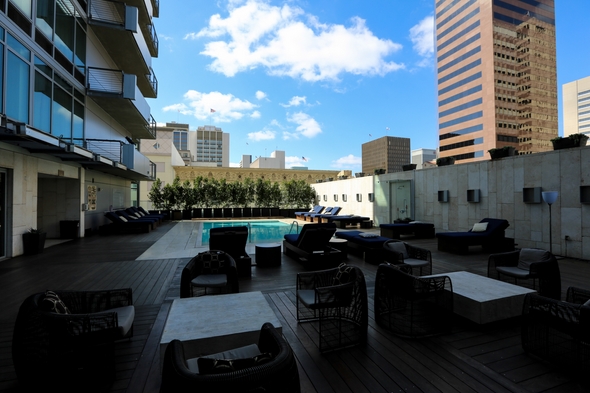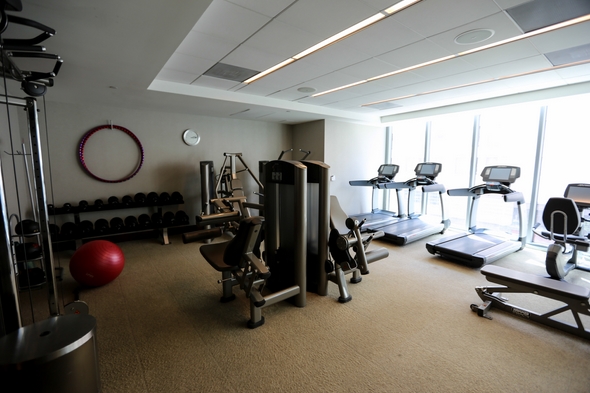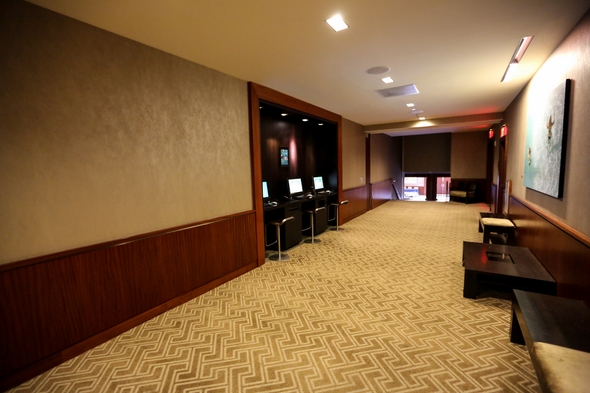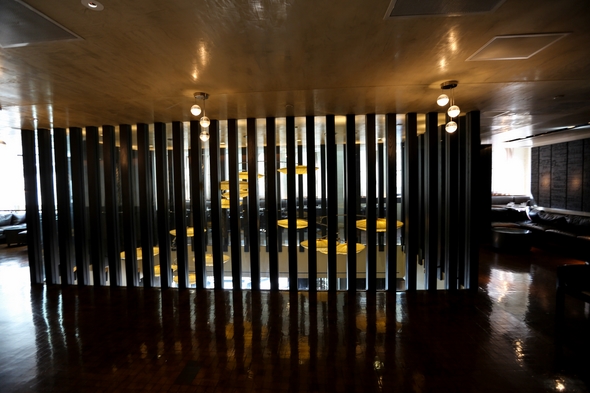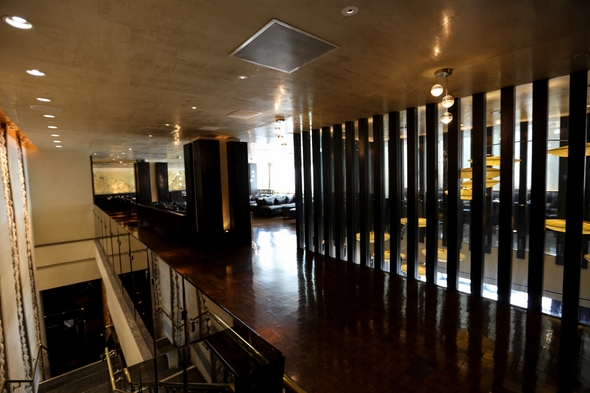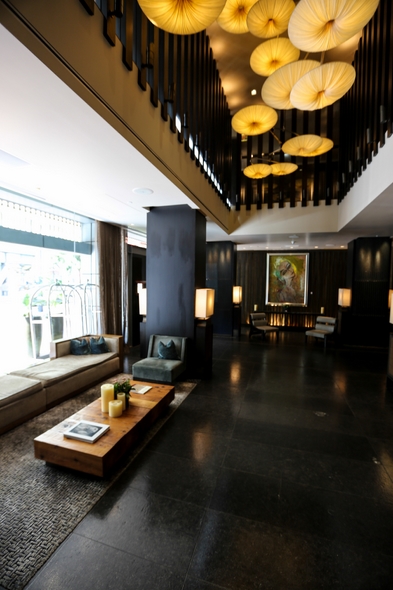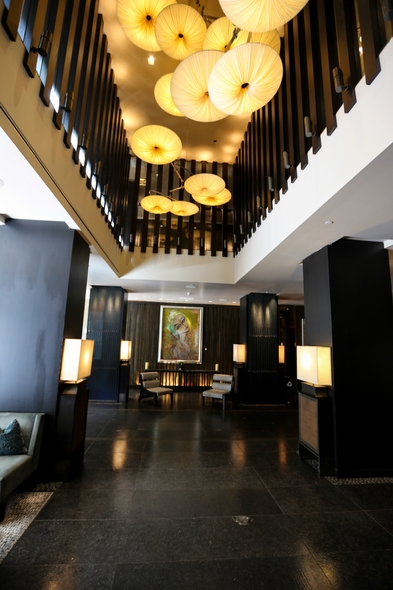 Jason DeBord