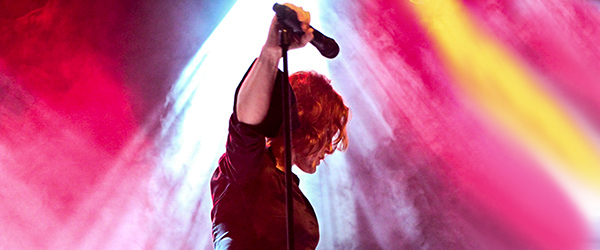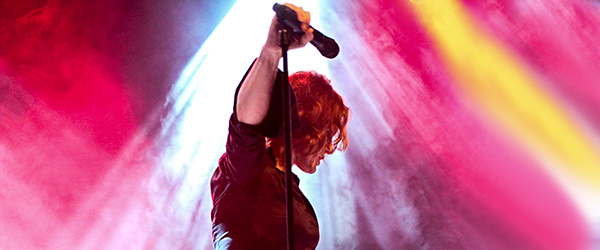 "Joy is not supposed to… it's never meant to be this seamless stream of happiness, you know?  Joy happens in moments, in little minutes, in little capsules of time…"  Alison Moyet, talking about the ideas and themes and inspiration behind her latest studio album, The Minutes.  As I gushed about in my preview last month of this very special three date, three city stop in the United States by New Wave icon Alison Moyet, she has been one of my all-time favorite vocalists, so I had really high expectations for this concert.  I expected it to be a highlight among the approximate 100 concerts I'll have attended by the end of the year.  Remarkably, my expectations were exceeded in every way.  Truly a fantastic concert and I know from being within the crowd of fans that I am not alone in my assessment.  She was joined on stage by band members John Garden and Sean McGhee, and there were ample songs from her latest album (in my opinion maybe her best solo record of her career) as well as favorites going all the way back to her beginnings with Vince Clarke with whom she partnered with for Yazoo (Yaz in the U.S.).  It is too bad for the masses here in the States that this must-see show is limited to just San Francisco, Los Angeles, and New York, but if you have a chance to catch one of the other two upcoming dates, it is well worth it.  A phenomenal and unforgettable show by one of the most gifted singer-songwriters of my generation.

Who: Alison Moyet
Venue: The Fillmore
Where: San Francisco, California
Promoter: Live Nation
When: November 11, 2013
Seating: General Admission Standing (front row, slightly to left of center facing the stage)
I was attending this show as a regular concertgoer (no photo pass/press pass, as I never heard back from her publicist), and as such showed up quite early, as I definitely wanted to be in the front row.  I left my house at about 2:30 and arrived at The Fillmore a little after 5:00 for a show advertised as 7:00 doors. 
UPDATE 11/19:  I was told today by the publicist that I was actually approved to shoot this show, but I never received any communication/confirmation, so unfortunately it was a missed opportunity – hopefully next time!
Though usually you can get to The Fillmore around an hour before and be first in line, there was about half a dozen fans already lined up when I got there, including two friends that arrived just before I did.

Those in front arrived around 3:00, and Alison Moyet came over to greet them and sign autographs – they described it as a wonderful experience.
Live Nation hosts a lot of awesome shows at The Fillmore every year, but I think this was maybe the best in 2013.  Nearly sold out to it's approximately 1,200 capacity, we were all treated to one of the traditional free posters at the end of the show, with beautiful original artwork by Frank Wiedemann: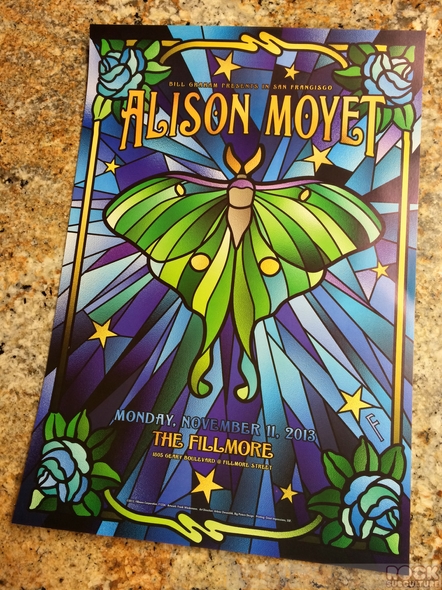 There was also a tour program available for sale at the merch table, which is awesome and highly recommended (and a crazy bargain at just $10, full of great photos and information):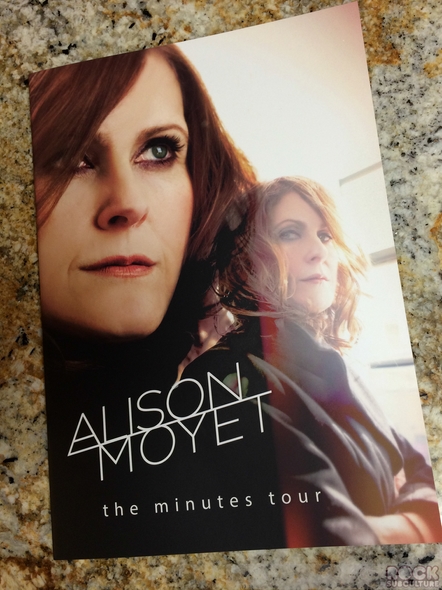 Myself and some of my friends were lucky enough to make it to the front row, just a bit left of center.  The show seemed to draw a large crowd from out of state, as the couple next to me flew in from Utah, and next to them a gentleman from Ohio.
The custom staging put each of the three players on raised platforms, with John Garden up to the left (looking at the stage) on keyboards and guitar, Alison Moyet a bit left of center on vocals, and Sean McGhee to the right with backing vocals and synthesizer as well as guitar.
DJM3 played music leading up to the start of the show, right after 9:00 (and it ran to about 10:40).
Before getting into the show, I should probably give some background on Alison Moyet and my own relationship with her music, going back to 1982/1983 (when I was around 10 years old).
I don't remember exactly when I got that first cassette tape, Upstairs at Eric's, which was originally released in 1982.  It might be been that year, or early 1983 (I know their second and last original studio album, You and Me Both, was not yet out).  Either my sister or her friend had bought it, and after hearing it and being drawn into the music, I quickly (and permanently) borrowed it.
As I've mentioned in other reviews this year, Depeche Mode is my all-time favorite band…  but in 1982 and 1983 and a bit beyond, it was most definitely Yazoo.  Ultimately, I had acquired both albums on cassette tape and played them over and over and over.  Every song was magnificent.  Loved that music, and that along with Duran Duran provided the foundation of the soundtrack of my life in that window of my youth.
For those unfamiliar with Yazoo, it was the next music project by Vince Clarke after he parted ways with Depeche Mode, which he founded with Martin L. Gore, Dave Gahan, and Andy Fletcher, following their debut album, Speak and Spell.  Funny enough, Speak and Spell is my least favorite of the Depeche Mode albums in the first decade of their career, yet I love everything Vince Clarke did after (and apart from Depeche Mode).
To me Speak and Spell is more of a prototype of music for Yazoo and Erasure more than Depeche Mode.  Don't get me wrong – I love it dearly – but it's more like a Yazoo/Erasure side project with Depeche Mode, before the former ever existed (if that makes any sense at all).
As I discussed in my review of the Andy Bell portion of my Regeneration Tour review, for whatever reason Vince left Depeche Mode, I've always felt that it somehow resulted in more great (and very different) music than if he had stayed.  Alan Wilder later joining Depeche Mode and Martin Gore taking over much of what Vince did originally took them in a completely different (and darker) direction, while Vince's work seems much better suited to the joy and positivity that I presume Andy Bell brought to their own collaboration with Erasure, though the music by Yazoo was something else entirely.  I mark Upstairs at Eric's in particular among my all-time favorite albums to this day.
Even with just two albums, Yazoo covered a lot of territory in terms of themes, tone, styles…  yet it all sounded so distinctly Yazoo.  And much of that is attributed to Alison Moyet's unparalleled voice (in terms of the songwriter) and vocals (her sound and delivery).
Unfortunately, I was much too young (and generally on the wrong continent) to have ever seen Yazoo back in the day, though I did have an opportunity to see them down in Southern California in 2008, as part of the Reconnected Tour, which was a dream come true.
However, I have long been a fan of Alison Moyet's solo work, so I always wondered if I would have a chance to see and hear her perform some of those songs.
The funny thing is that I didn't discover her solo work until it had been out for some time.  Kind of a reflection of the pre-Internet days of music, where you couldn't really "search" anything, other than record stores (the U.S. has always had lame music magazines).
In fact, one of my concert friends at the show last night commented to me about looking for that non-existent third Yazoo album back in the 80s, which I always checked for as well.
The first Alison Moyet album I bought was Hoodoo, and it was kind of a surprising find.
Long before Tower Records went out of business, in the very late 80s/early 90s, they had a store in Sacramento called Tower Outlet.  They would sell significantly discounted tapes and CDs, as well as previously rented VHS tapes (back before that became a common thing).  I was working for Proctor and Gamble at the time, and one of the stores I was assigned to was next door, so I used to drop in at Tower Outlet one or two times a week to see what they had.  I discovered many bands by way of discounted CDs (which were always punched in the corner so they couldn't be resold as new), including bands like Cocteau Twins and others.
Well, one day I came across Alison Moyet's Hoodoo, and immediately recognized her name.  It was a crazy mix of emotions…  I felt as though I'd found that elusive third Yazoo album…  It certainly sounded like her, but didn't quite sound like Yazoo.  In any event, I loved it, and loved that it was kind of an evolution from what I knew and loved and something new and fresh at the same time.
To date, it is my favorite of her solo works, and not really because it was the first I was exposed to and the nostalgia factor, but because I feel it just really hits on all cylinders, and showcased what she could do above and beyond Yazoo.  And that voice…
So with all of that preface out of the way, I'm not even sure how to describe last night's concert at The Fillmore.
Of course, the new album, The Minutes, is what prompted this tour, and I do feel it is the best of her solo albums, outside of Hoodoo (which I have a special bond with, as already explained).  But The Minutes is a great, great album, front to back.  I've listened to it quite a bit leading up to this concert, and not only is it one of those albums with which you immediately connect to the songs, but they get better and better with more plays.
I particularly love "Horizon Flame", "Changeling", "When I Was Your Girl", and "Right As Rain" (with the latter being my very favorite).
At one point during her concert, Alison Moyet remarked that this was her "return to electronica", and that is exactly what the new album (and this tour) represents.
When I saw her as part of the Reconnected Tour, I was very far back from the stage, so this was a new experience in an intimate setting to enjoy her charming ways close up.
She took time to talk with and engage the audience in-between songs, and had a very modest air about her.
During one of the songs, she stopped, and confessed she forgot one of the lyrics, and had her band restart it from the beginning.
Also funny was how Alison would frame up the set by telling us how many songs were left to play of the new material, and confessing the structure of the encore up front… no surprises.  A candid artist.
With some inspired spontaneity a bit into the set, she had an aside with the band and decided to change the setlist with the addition of a song they warmed up with backstage before coming on, a cover version of "Will The Circle Be Unbroken".
She brought a lot of humor and grace to the stage, and her band was amazing with some different takes on some of the classic songs, and excellent backing vocals by Sean McGhee.
Performance highlights for me were the four Yazoo songs ("Nobody's Diary", "Only You", "Situation", and "Don't Go"), the new songs I especially love ("Horizon Flame", "Changeling", "When I Was Your Girl", and "Right As Rain"), and certain classics ("This House", "Falling", "Whispering Your Name").
Of course, there are many songs I would have loved to have heard, including a lot more from Hoodoo (like "Footsteps", "It Won't Be Long", "Rise", and most especially "Back Where I Belong", which is maybe my all-time favorite of her solo songs) and many Yazoo songs (top three not played would be "Goodbye Seventies", "Ode To Boy", and "Midnight").
One of my favorite songs of all-time is "Situation", which is a song that they played last night to close out the main set, pre-encore.  Amazing.  I feel so, so fortunate to have had a chance to see and hear original artists play some of my favorite songs this year.  In addition to Alison Moyet performing "Situation", other highlights include Depeche Mode performing "Never Let Me Down Again", both New Order and Peter Hook and the Light with their respective takes on "Blue Monday", and Morrissey and Johnny Marr each doing their own versions of "How Soon Is Now?" at their independent shows.  For me on a personal level, 2013 has been one of the best years for concerts ever, and now this Alison Moyet concert is a part of that…
Outside of the music, the highlight of the concert last night was actually Alison Moyet talking about her inspiration for this new album, which I found poignant.
It's refreshing when artists create work that is actually about something.  She talked about how she went to Amsterdam and went to the movies to see an art house film and was "looking not to be challenged, whatsoever" [Note: my friend Nick who was with me last night said, "I think the movie she referred to was "Tree Of Life", the highly impressionistic work of Terence Malick starring Brad Pitt"].   She shared with us how as the movie went on, and apparently was not very good, people walked out…  but she stayed.
Toward the end of the film, she explained that there was a five minute segment that was breathtaking, and she had a significant emotional reaction – and an unexpected one.  She said:
"It was at that point that it struck me, how often it is that we jump too soon.  How we leave our relationships, a project that we're working on, our jobs, our lives…  When just around the corner, something really, really brilliant happens.
In addition to providing a great evening of amazing music, Alison Moyet also wanted to connect with her fans with her own revelations and share in them.
With music new and old, from this year and going back three decades, The Fillmore itself hosted a kind of timeless evening for all of us, filled with nostalgia as well as new experiences.  And I think for many, Alison delivered many special "moments", like what she described, to each of us.
In any event, I can't imagine Alison Moyet ever looking or sounding better than she did at The Fillmore last night – simply amazing.
Below is a photo of the setlist from the night: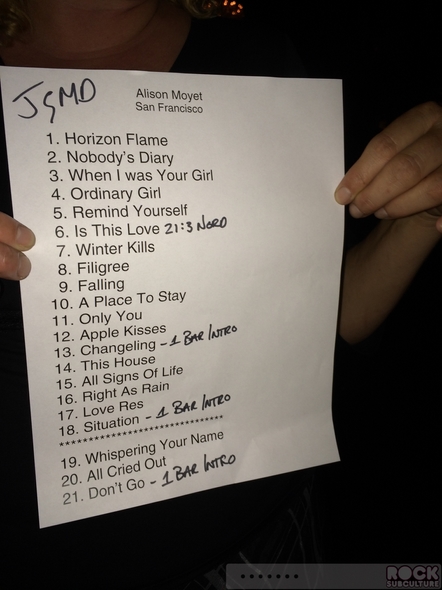 Below is the setlist as it was actually performed (to the best of my recollection – please let me know in the Reader Comments below if I've made an error…
Setlist:
Horizon Flame
Nobody's Diary (Yazoo cover)
When I Was Your Girl
Ordinary Girl
Remind Yourself
Is This Love
Will The Circle Be Unbroken (a popular Christian hymn written by Ada R. Habershon with music by Charles H. Gabriel)
Filigree
Falling
A Place to Stay
Only You (Yazoo cover)
Apple Kisses
Changeling
This House
All Signs Of Life
Right as Rain
Love Resurrection
Situation (Yazoo cover)
Encore:
Whispering Your Name (Jules Shear cover)
All Cried Out
Don't Go (Yazoo cover)
Below are a few videos I shot of the performance to give a sense of the brilliance of the show…
"This House":
"Changeling":
"Right As Rain":
"Only You":
"Situation":
"Don't Go":
Below are some photos of Alison Moyet and her band performing on stage (again, with no photo pass these were shot from a stationary point from the crowd with non-pro cameras, so the quality reflects those circumstances) – click any image for higher resolution versions of each photo: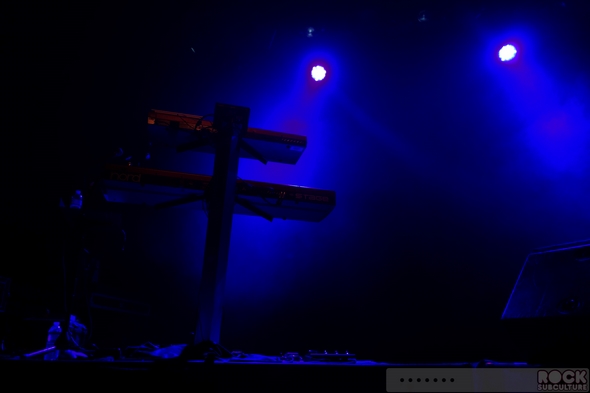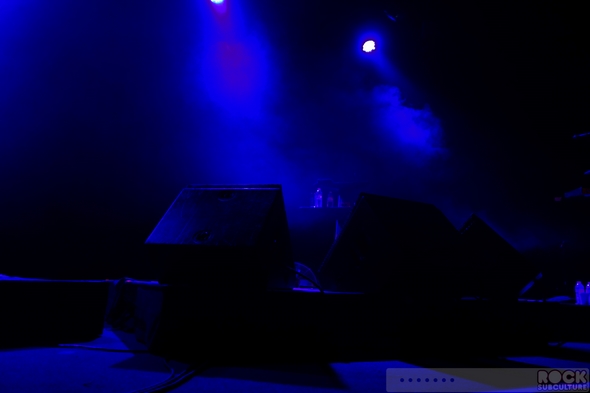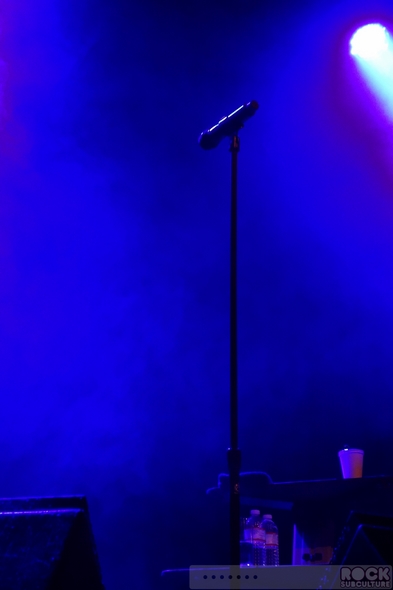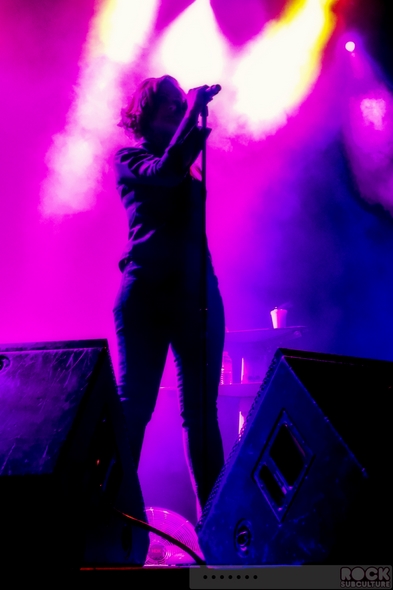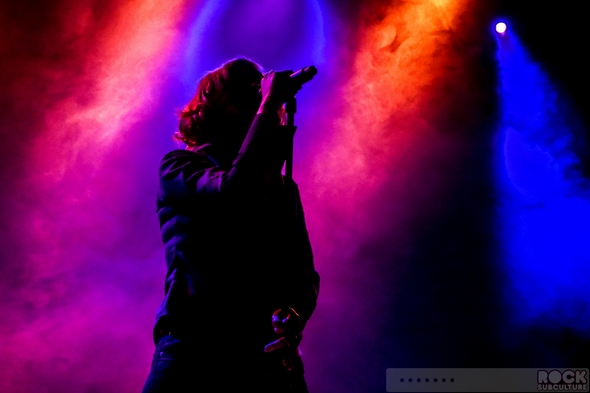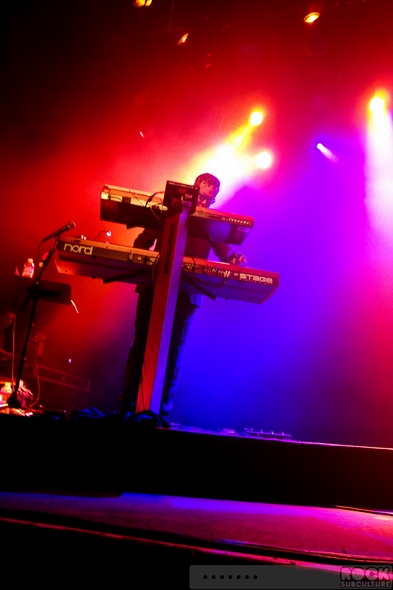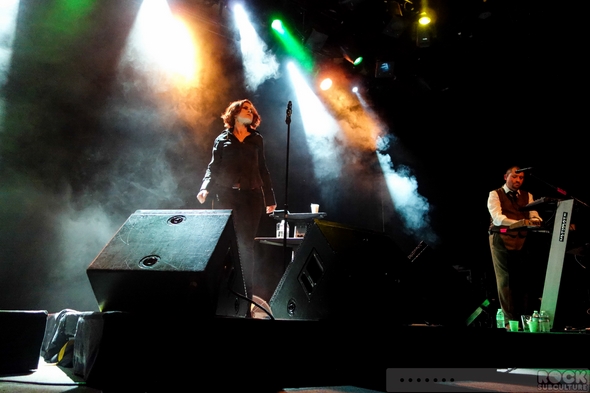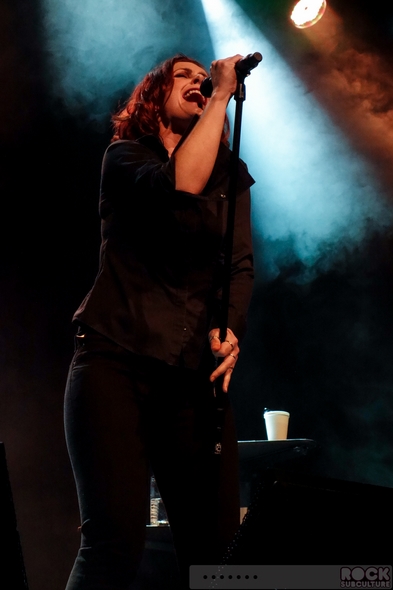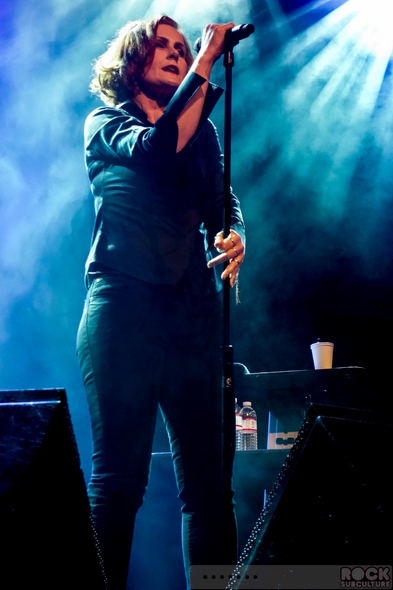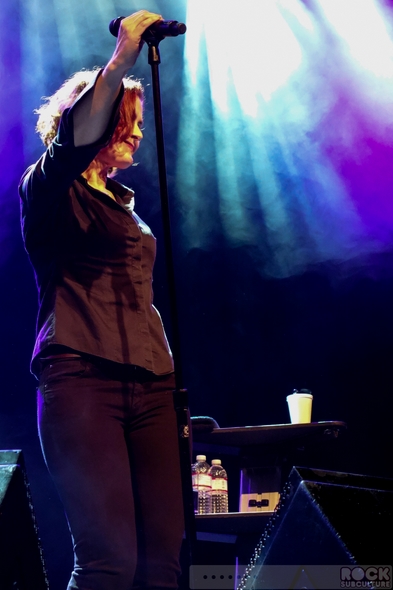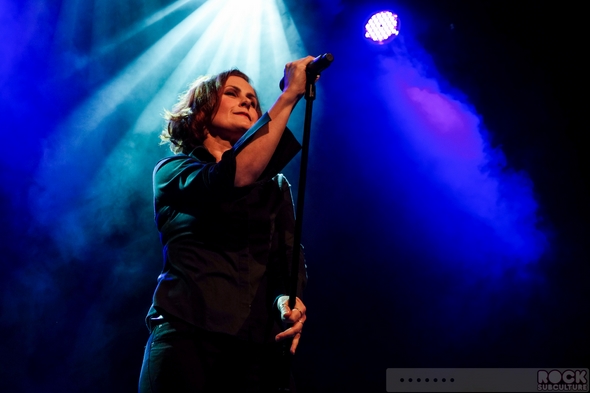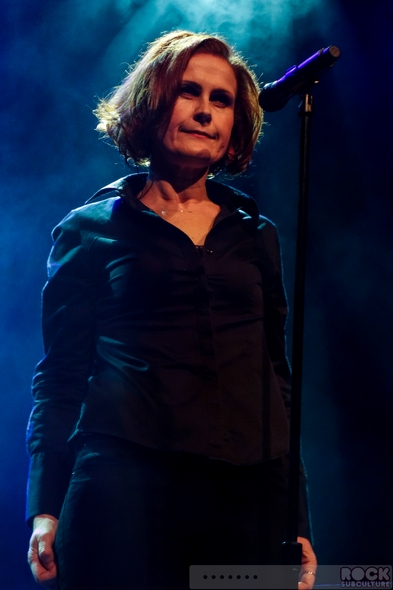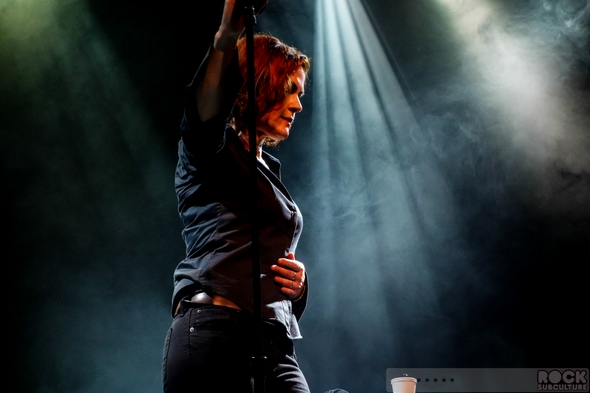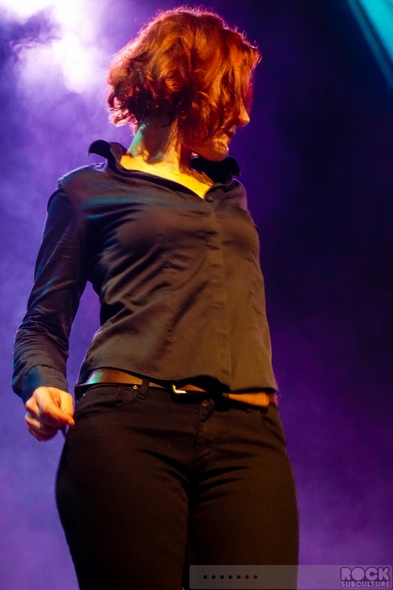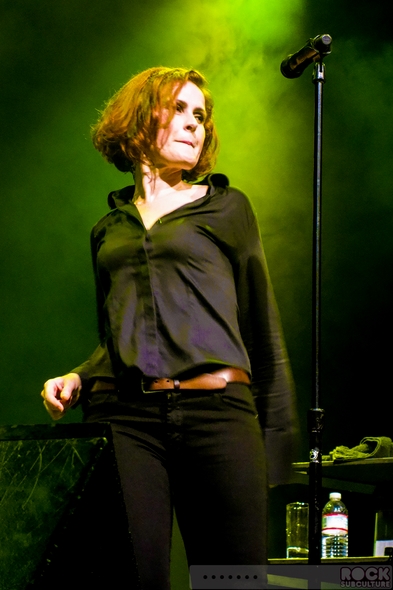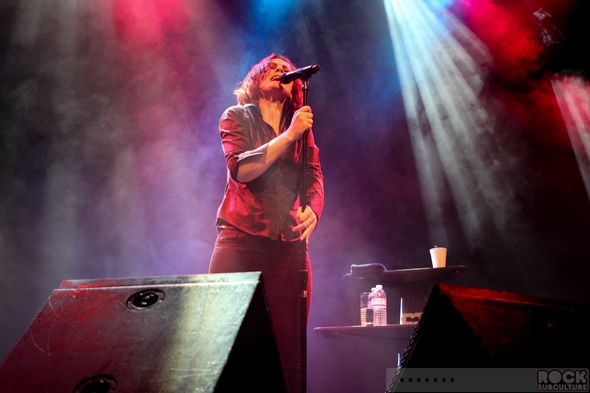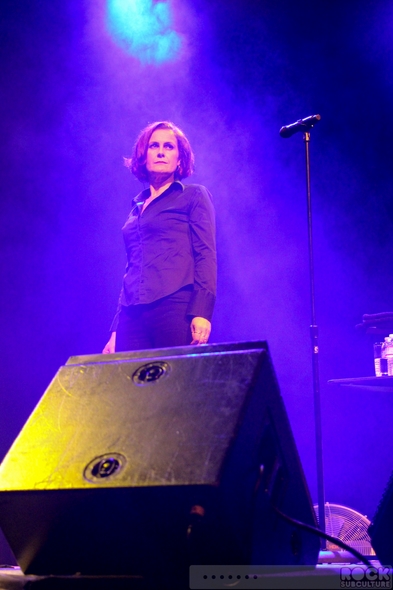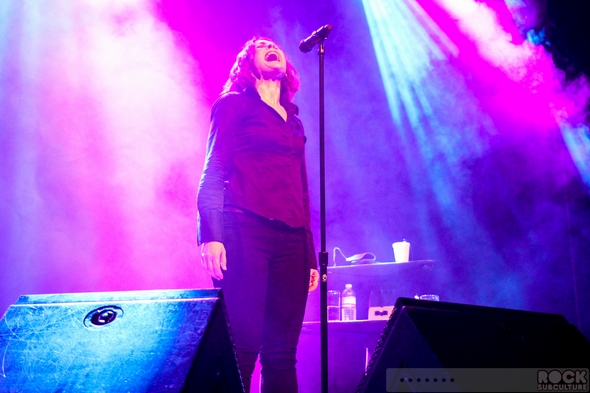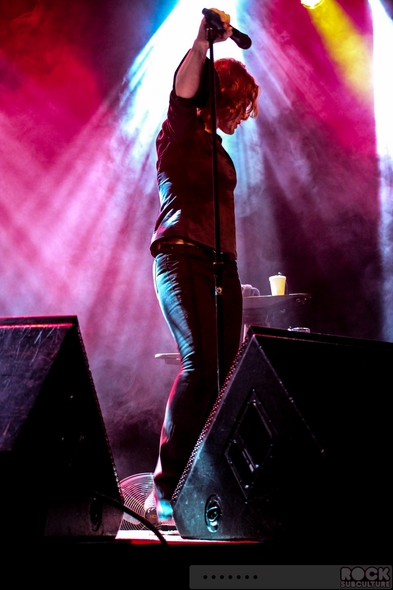 Jason DeBord