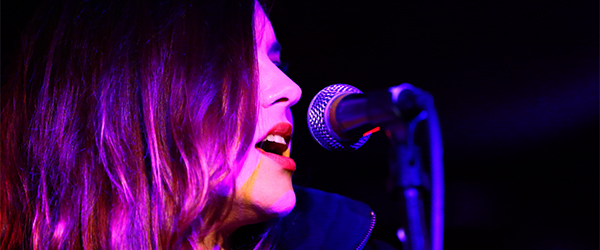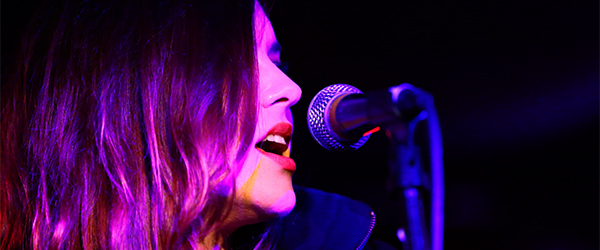 "I know I got that Adult Top 40 reputation, but don't let that fool you… I'm wearing leather pants.  And I will put foot on the amp and show you what's what."  Anna Nalick definitely showed the packed crowd inside Harlow's in Sacramento last night what was what, and then some.  The genre defying singer-songwriter kicked off her mini tour of the West Coast, with shows in Oakland, Grant's Pass, Spokane, and Seattle to follow through the end of this month.  Best known for her triple Platinum hit, "Breathe (2 AM)", from her debut album Wreck of the Day, she is on a two week break from starring in Scott Caan's play, 100 Days of Yesterday at Playhouse West.  This set of concerts presents a rare opportunity to see a truly gifted musical talent perform her original music as well as a number of new songs she's crafted since 2011's Broken Doll & Odds & Ends.  I definitely have a lot of thoughts about the show…  in short, I can't recommend enough turning out to catch this special tour if you can.  Brilliant, brilliant artist and performance, and a fascinating woman.

Who: Anna Nalick
Supporting: Dan Godlin
Supporting: The Reel
Venue: Harlow's Restaurant and Nightclub
Where: Sacramento, California
Promoter: SBL Entertainment
When: November 20, 2013
Seating: Front Row Table Left of Mic (also photo pass)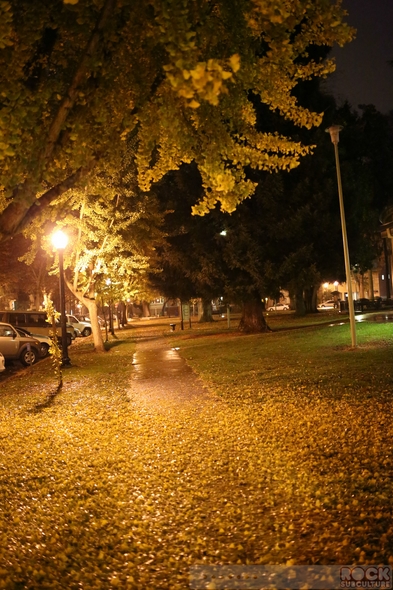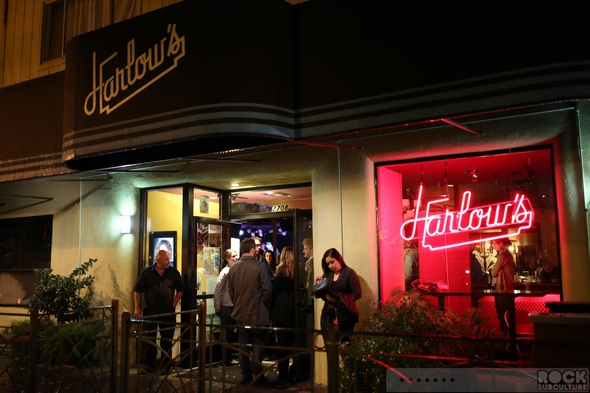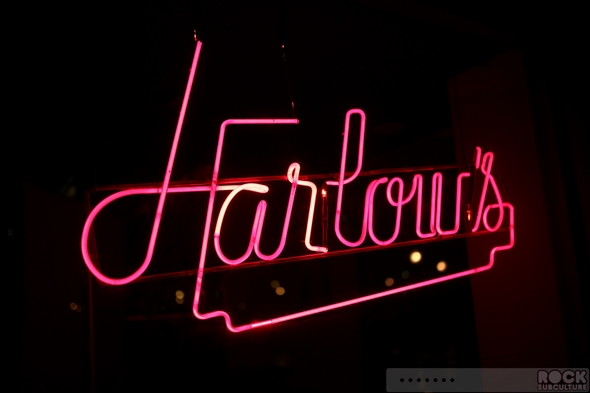 Last night's show was at Harlow's Restaurant and Nightclub in Sacramento, which is an awesome, intimate little venue with a full bar and restaurant.  Great people and stellar staff – definitely one of the best places to catch shows like this in the Sacramento area.
There is a variety of seating options, generally first come, first served.  And unlike other venues of this type, chairs and tables aren't crammed in, but are nicely spaced to create a more relaxing environment.
The stage is relatively large and low to the floor, which contributes to the vibe they've established.  A very cool concert venue.
With this show, doors were at 7:00 and things kicked off at 8:00.  Overall, it ran past 11:30, with Anna herself doing a set that ran nearly two hours.  I was lucky enough to be there at doors to secure a table right up front, which helps with taking photos a bit more discreetly.
For all three artists, the sound was superb.  Very clear, lots of separation, and the perfect volume (a rare show where I didn't have to wear ear plugs – that says a lot!).
The lighting was awesome for the show, but is always a challenge there for photography, as the red backlighting at the bar and opposing wall on the side of the stage always shows up in photos to a much stronger degree than what you see with the naked eye, and red tends to kill detail and is not the most flattering color.  But I'm sure out of the packed house, I'm the only one who would notice this!
The Reel
Members
Cameron Stymeist (vocals, acoustic guitar)
Curtis Van Winkle (electric guitar, backing vocals)
Kevin Balzer (electric guitar, backing vocals)
Christian Midthun (drums)
Jacob Ricketts (bass)
When I first read about this band, I was really thrilled to learn that they are from Placerville, as I grew up in the foothills of Sacramento since I was around five years old.
The alternative pop/rock band began as a duo, which resulted in their debut album, Come Alive and their Stars EP, though they currently are a five-piece though they had a keyboardist on stage last night as well.
Charismatic front man Cameron is a natural, and having seen Imagine Dragons a few times, he has a bit of a Dan Reynolds quality.
Their music is excellent, reminding me a little bit of Imagine Dragons and OneRepublic – alternative but with strong pop sensibilities and clear vocals with great range and emotion coming through.
They put on a high energy show but slowed things down for one touching tribute to a family member.
Since the show I've purchased their work on iTunes, which is excellent.  I would love to see them again, as they definitely are a great live act.
Below is a photo of their set list, which included a nice cover of "Stand By Me":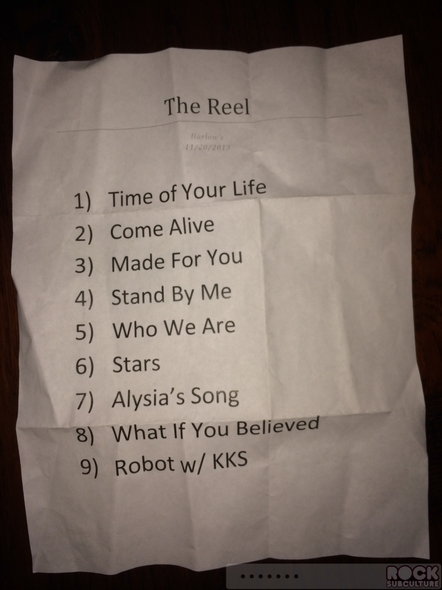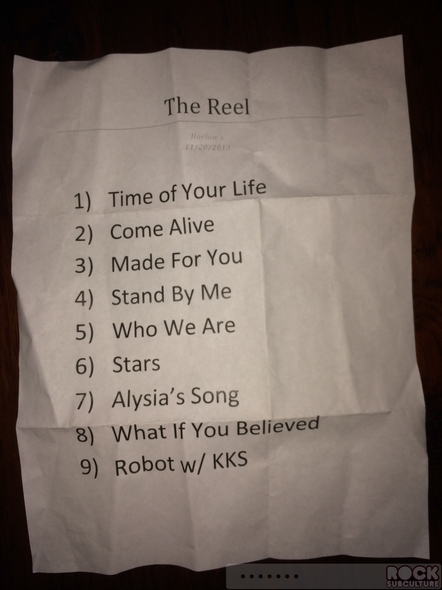 Below are some photos of The Reel performing on stage: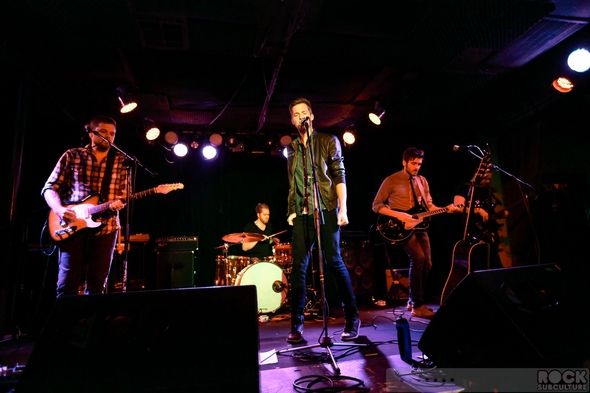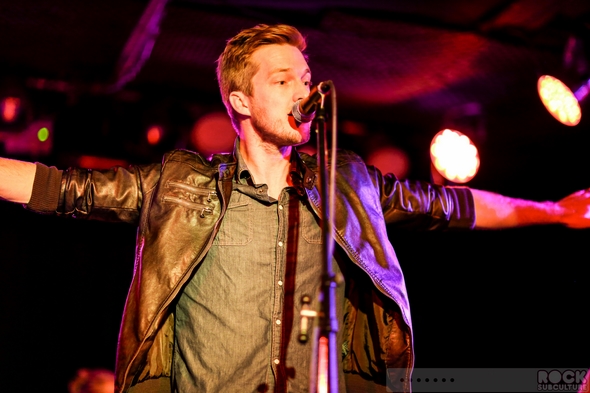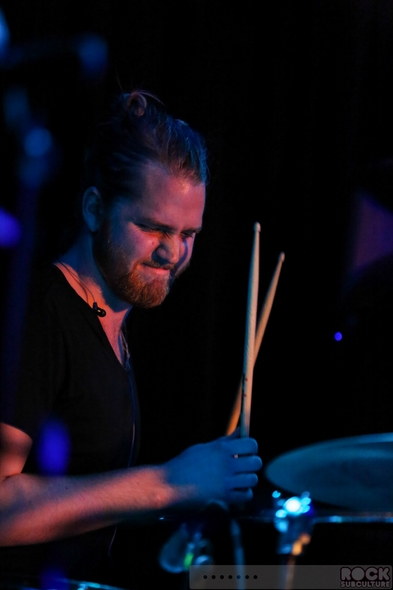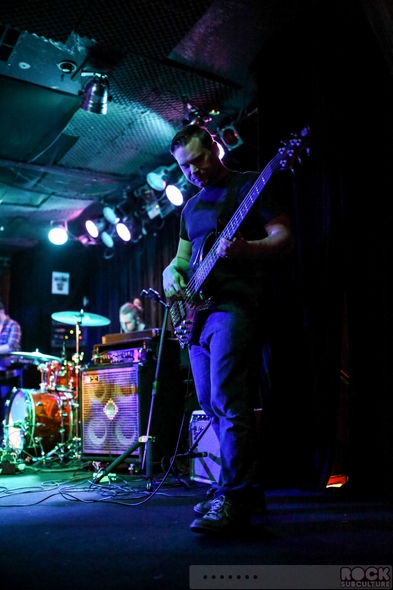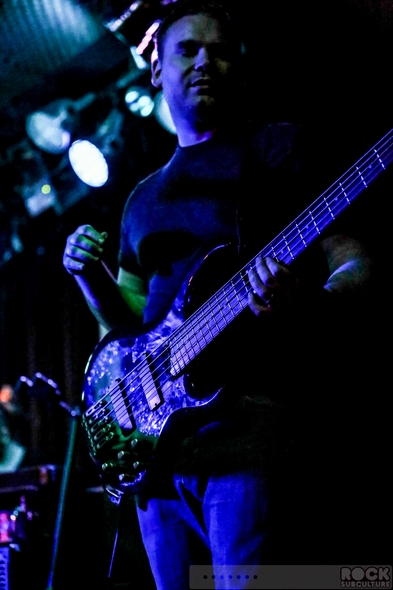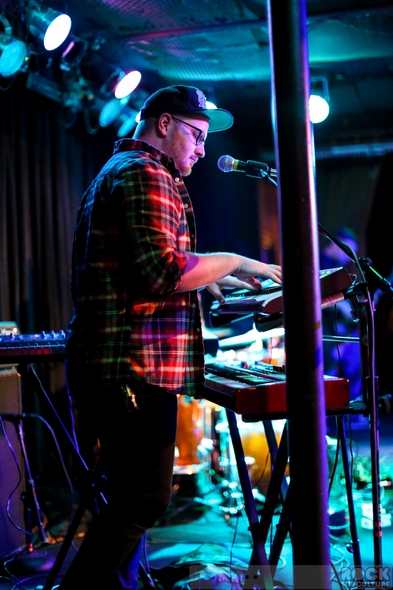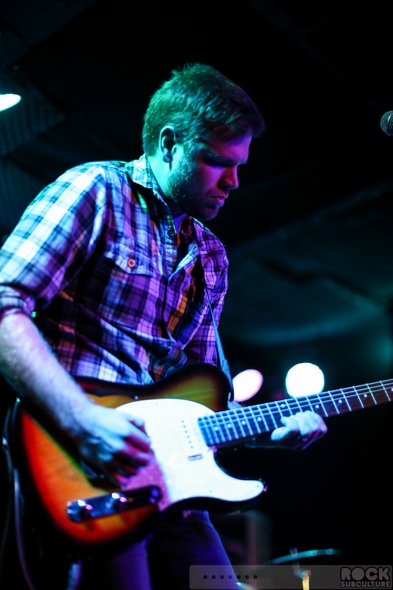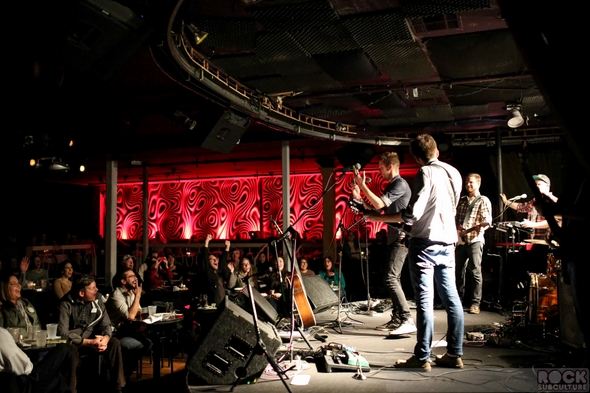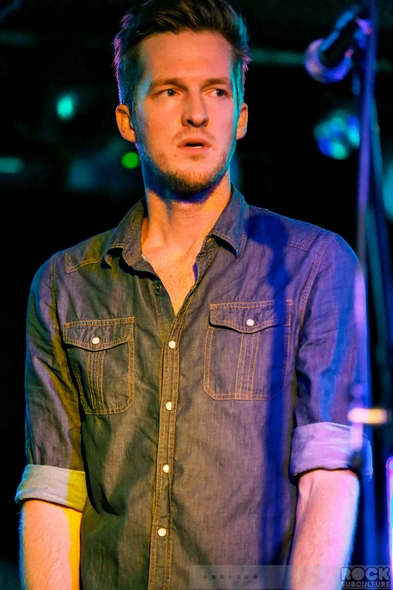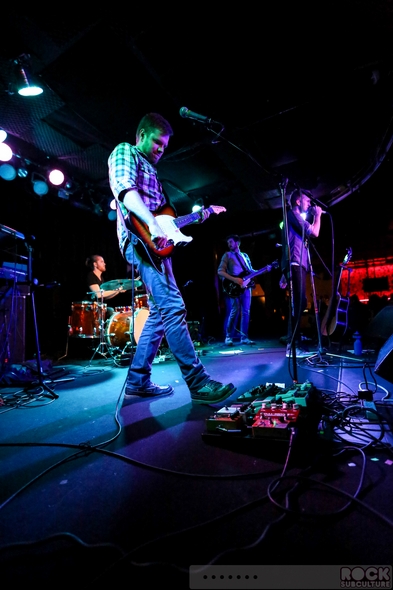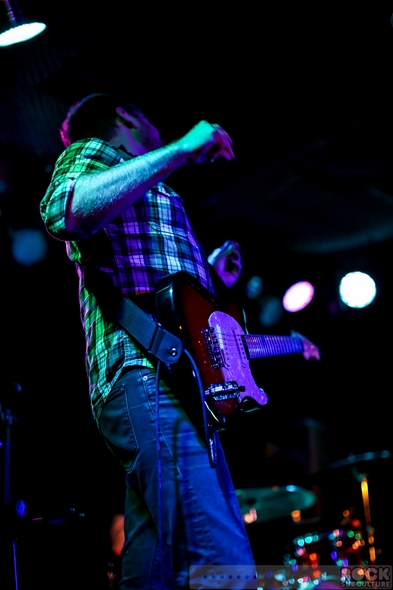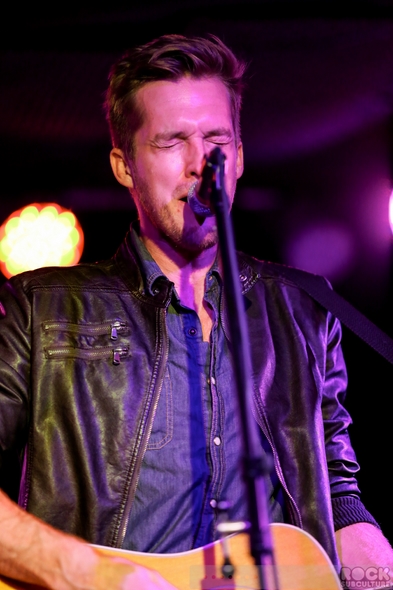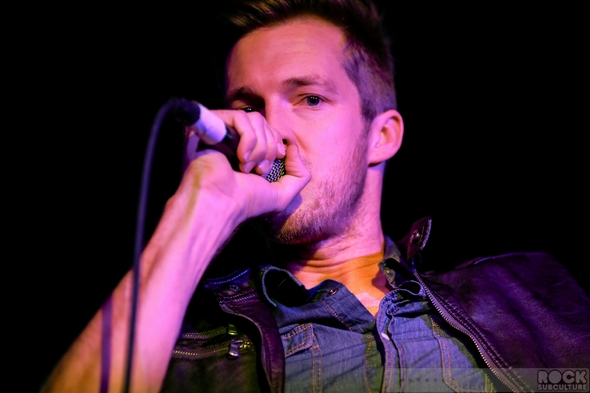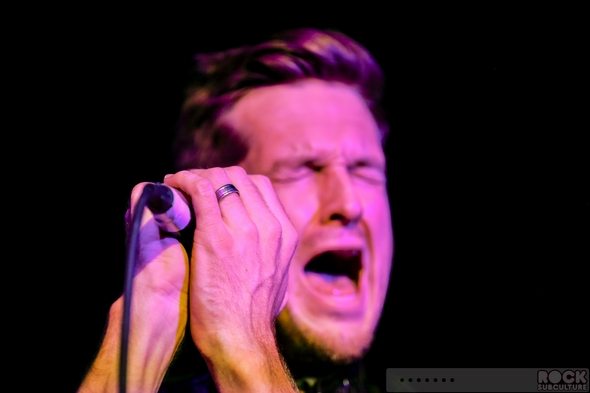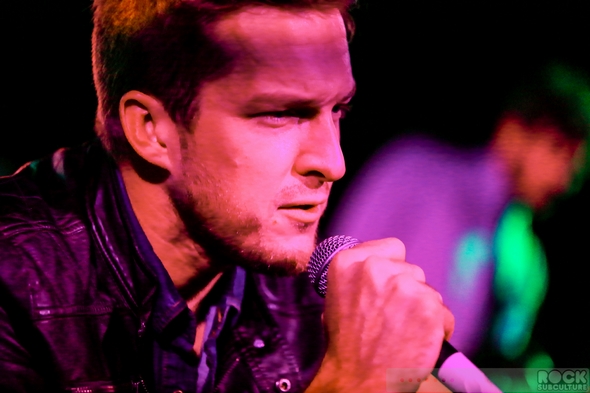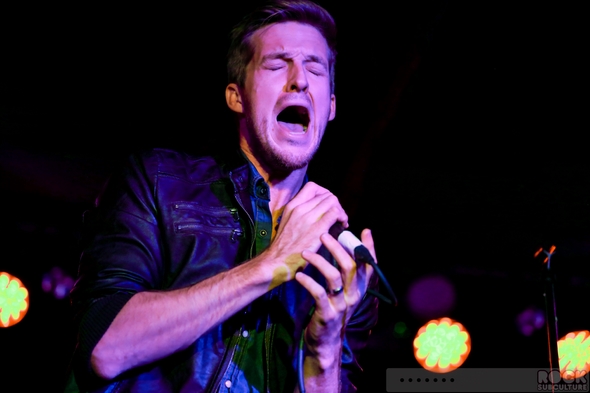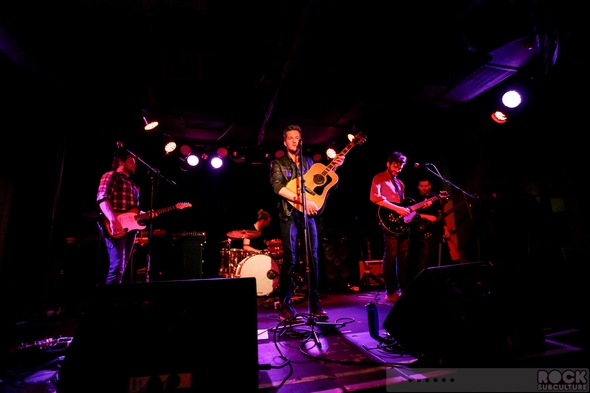 Dan Godlin
Dan is one of those guys who immediately strikes you as one of those people who are just so likeable.  He has that certain aura of "what a good guy" beaming from his smile.
He did a set with his acoustic guitar that was really impressive and enjoyable.
The "Houston born, Boston raised" singer-songwriter had a set of feel good music, and managed to recruit the audience into filling backing vocals on his "Summer Roads" single released in August.
Following his 2012 debut, Loving on Empty, he's had a busy 2013 with a 6-song EP (In-Between) and "Close Enough", another single released just last month.
A natural performer, he had a great stage presence and is one of those artists who excels at putting on a captivating show with just his guitar.
One of the highlights for me was his cover of Rihanna's "Stay", which as I mentioned in my review of her latest tour earlier this year, is maybe my all-time favorite song from her catalog.
All in all, a great pairing with Anna for this tour, and certainly someone to watch, who I'd definitely enjoy seeing live in concert again.  You can check out his music on his official YouTube channel.
Below is a photo of his set list: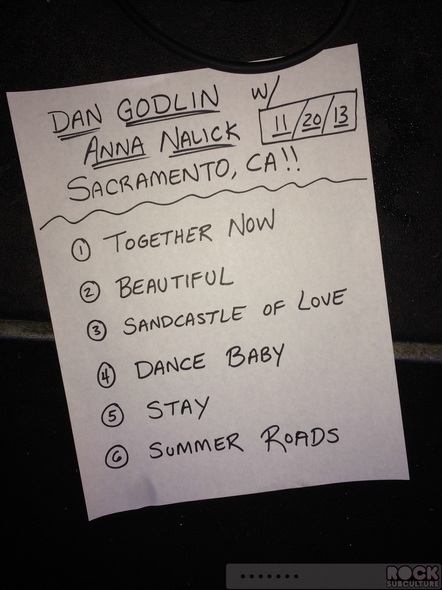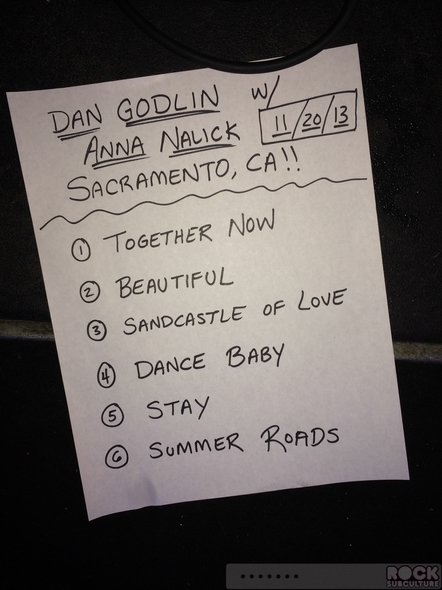 Below are some photos of Dan Godlin performing on stage: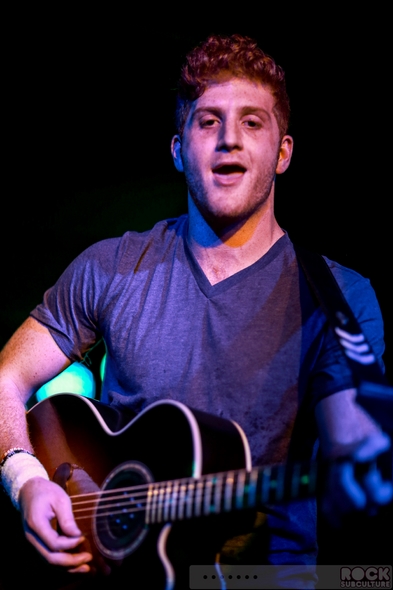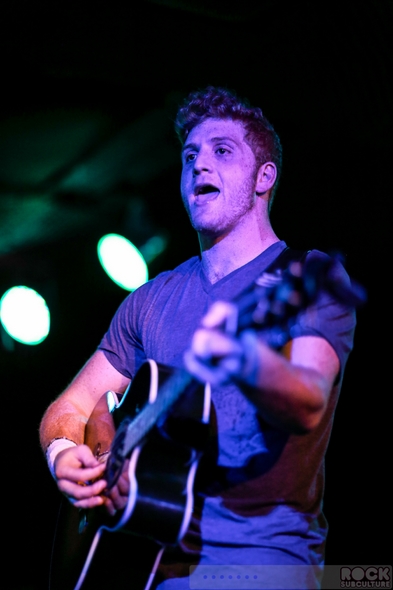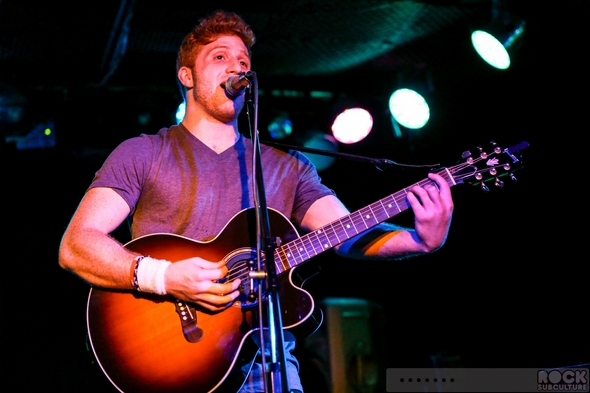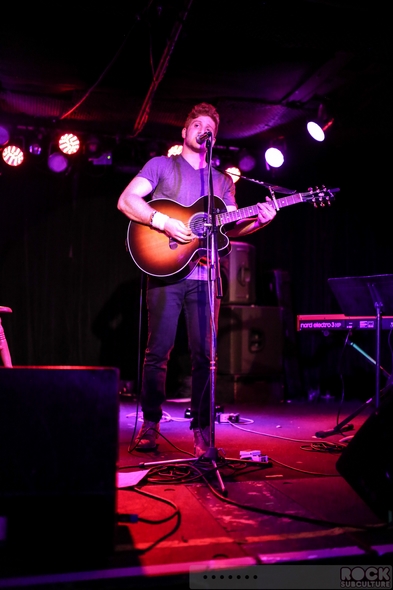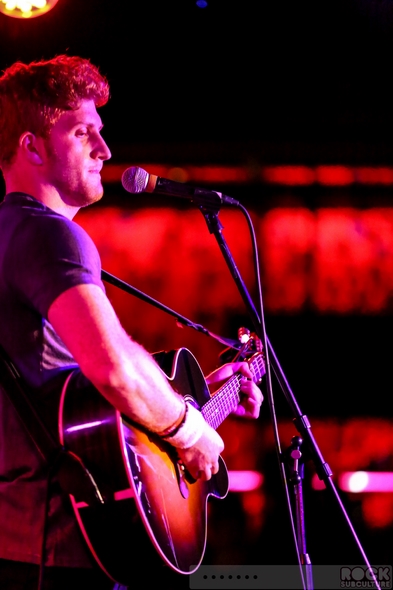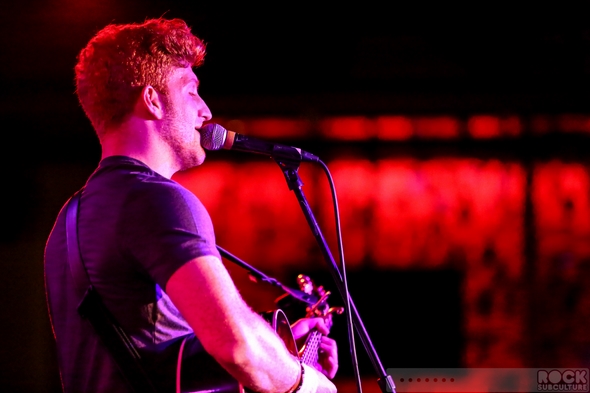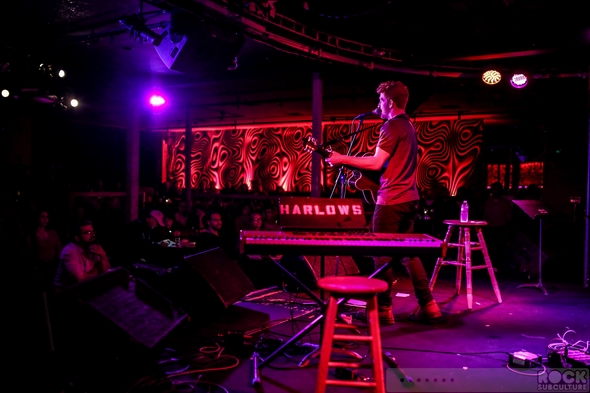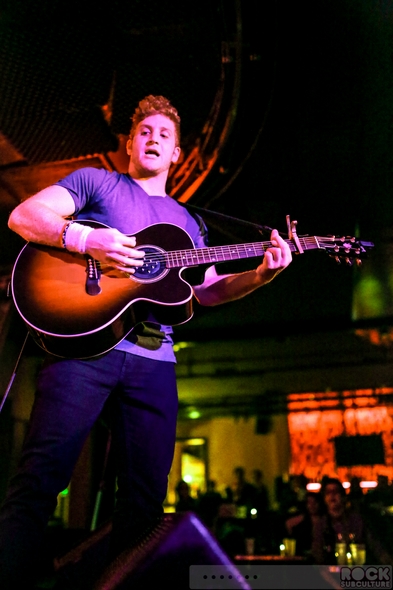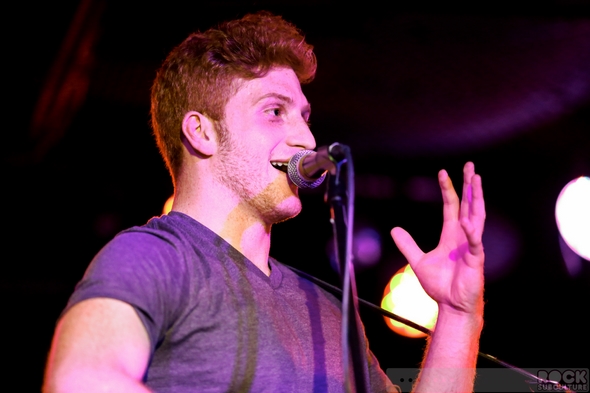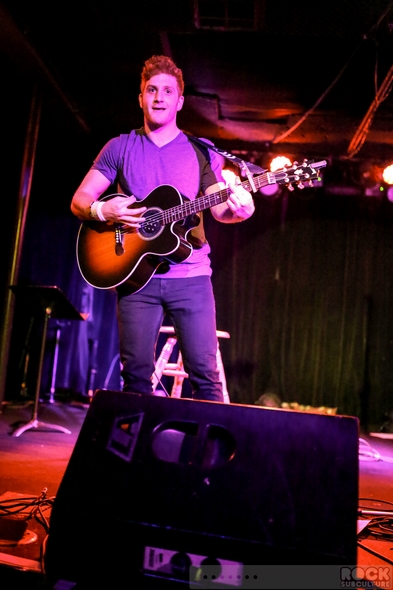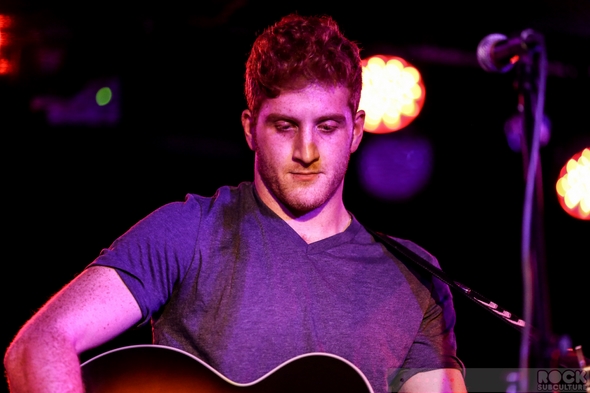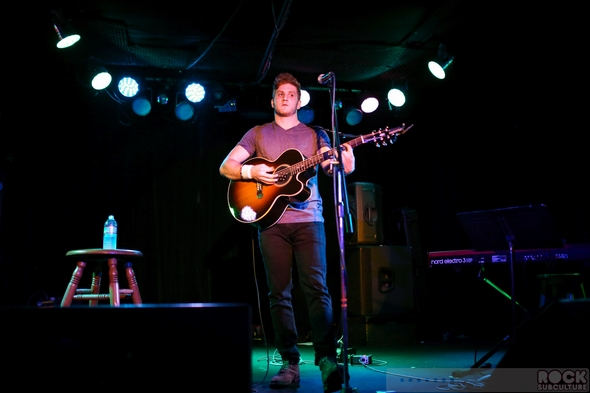 Anna Nalick
"But this can't be it…"
In addition to performing her songs on stage, Anna brought the audience into some of the events that inspired her music, including a near death experience with a car accident, being ejected from the driver's seat from a flipped car.  She "felt arms" around her, and the song playing on the radio was "Calling All Angels" from Train.
Hearing her tell the story, it would seem that she has a strong passion for life, and all of the challenges and rewards that it has to offer; and she has great purpose in playing it out.  Fascinatingly, she ended up touring with Train, who wrote that song that was serving as the soundtrack to her life at that fateful moment, and the line "don't send to me your angels" from her own "Forever Love (Dígame)" speaks to that experience.

I've always felt that there is a relationship between very high intelligence and having a keen insight into one's own emotions, especially those who are able to tap into those complex and diverse feelings and somehow translate them into art.  And, with her music, her art is actually about real, substantive things.
Having experienced Anna Nalick's nearly two hour set last night, I definitely view her as one of those really special people.
I thought that might be the case from listening to her studio recordings, but I'd never seen her perform live prior to last night's show at Harlow's in Sacramento.  It was a raw and fascinating glimpse into her life, some experiences, and a bit of her creative process, as she took time to talk about songs – which is just as much talking about herself and impactful moments in her life.
While listening to her music, one might venture a guess that she could be a sort of dark and brooding person, when in fact she seems quite happy as well as very, very funny.
She came out wearing a jacket and fingerless knit gloves and made some jokes about how much colder it is in Sacramento, compared with Los Angeles and Southern California, where she is from.
She also seemed maybe a little self-conscious, a little shy…  though clearly an extravert (or maybe a brave introvert).
As she warmed up to the audience, she literally warmed up, and by the time she took off her layers a few songs in, I think those walls came down a bit more as well, and her personality could no longer be fully contained.  She employed Dan Godlin as somewhat of a sounding board to make little asides to as she got chatty between songs; kind of in the role of sidekick on a late night talk show.  It was all pretty endearing and fun.
I don't remember how exactly I found her music (I'm usually really good about that), except that somehow I found "Wreck of the Day" (first just the song, not the album) on iTunes – I think one of those recommendations based on something else purchased.  This was a few years after the album hit.  As I've explained before, I never listen to the radio or anything streaming, so unless I find something and buy it, it may as well not exist in my self-imposed music bubble.
But I loved that song – I thought it was amazing, and eventually discovered the rest of her catalog.
Truly though, she can't really be categorized, other than maybe by other artists that she reminds me of in one way or another… yet she really stands alone in her style and sound, and approach to music.
People are often perplexed at my tastes in music, which may seem kind of boundless to some but really I'm quite picky, though open to giving most anything a listen to see if it speaks to me.
Someone was laughing with me that my last show before Anna Nalick's was KMFDM – kind of world's apart.  And that is true.  But I think comparing and contrasting gives so much more insight into what each artist does.
As I mentioned in the KMFDM review, I think that Industrial style of music serves as a communal release of sorts for the followers of their music.  It seems to be an opportunity for fans to expend some negativity and get lost in the music, which is a bit of an escape from the world and their problems and frustrations.  Which is maybe why I get it, but don't really get into it, if that makes any sense.  But always have been curious to check them out, and I enjoyed seeing it all live.
With Anna Nalick, my experience with her concert was that I was on the receiving end of substantive positivity.  A totally different thing, to be sure, and much more in my wheelhouse.
Though her music contains drama and conflict by way of what she expresses in terms of feelings and perspective, even examining and reliving painful moments, somehow it mostly accomplishes this with such musical bliss that it's inspiring and soothing and empowering.
She's one of those rare artists with such an ear for what makes pop music work.  There is such complexity in how she recites and delivers her lyrics.  Such rhythm.  Each song is completely carried by the vocals, and with everything stripped away leaving an acapella rendering… well, that is the heart of her music.
And it's really all about heart.  At her core, Anna is expressing her feelings in a deeply meaningful and artful way.
Of course, some people have wondered where she has been for the past few years, and fascinatingly, she went to college, which I think speaks to her character and motivations in life.  Putting aside the obvious success to continue to build on her own innate gifts and abilities and to get as much out of life as possible.
Last night's show included just her partnership with her keyboardist, William Gramling, on stage.  He did a magnificent job, so it was a bit of a lo-fi show sans the full band.  Personally, I loved this, as it provided an opportunity to showcase her voice, which was sublime.  I can't say enough about the power and gift of her voice and how she renders her music for this kind of show.  Just amazing.
She was also kind enough to meet with fans after the show.
Brilliant, brilliant artist and fantastic show – I left wanting to relive the whole thing again – it was that good.
All of the new songs were incredible, and I eagerly anticipate them being memorialized in the studio at some point.
Below is a photo of her set list, though at the pleading of the audience she added in "Shine" at the encore, though they had not rehearsed it: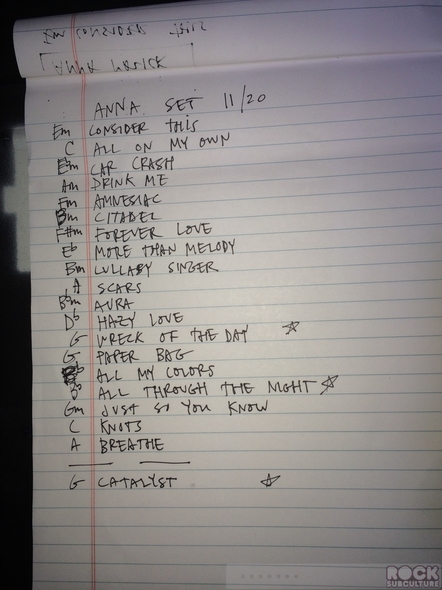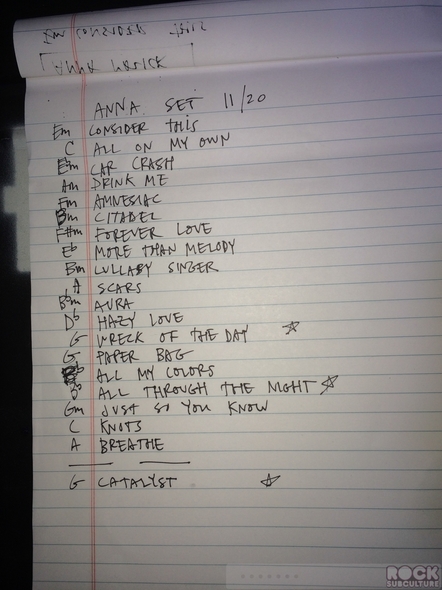 Below is the one video I shot during her performance, of the song "Wreck of the Day":
Below are some photos of Anna Nalick performing on stage: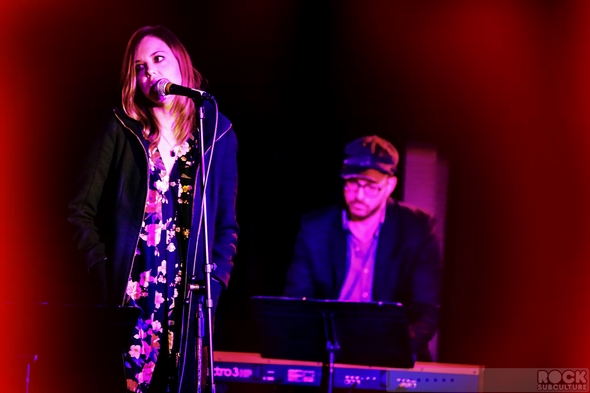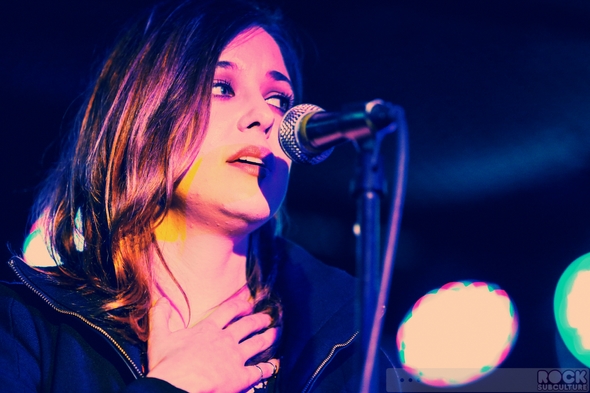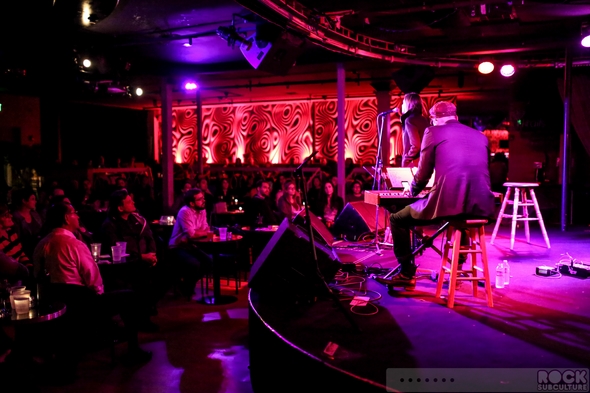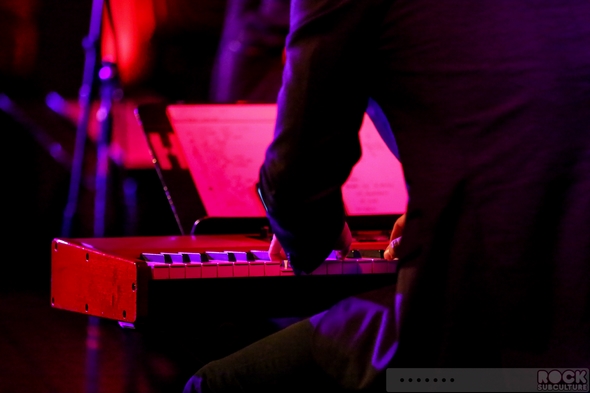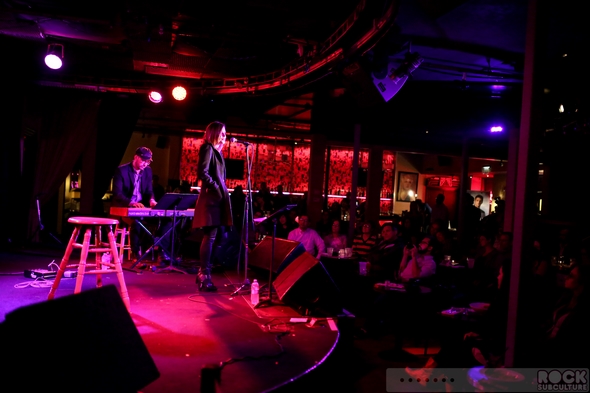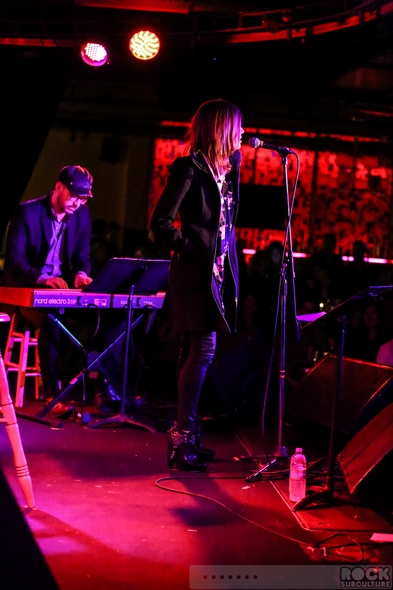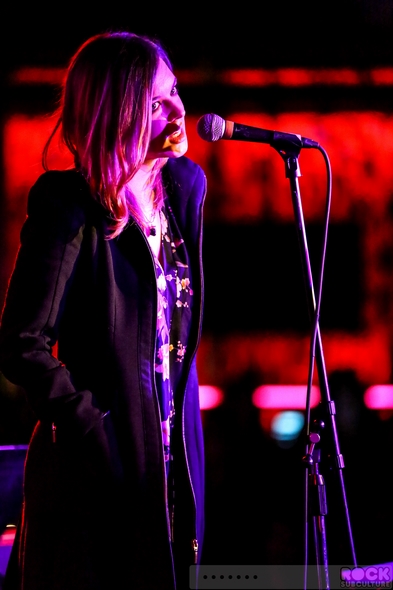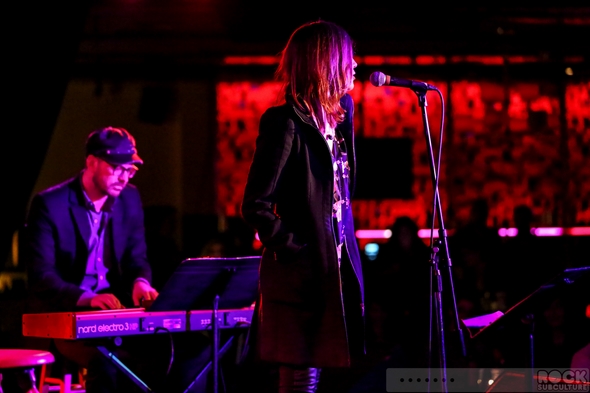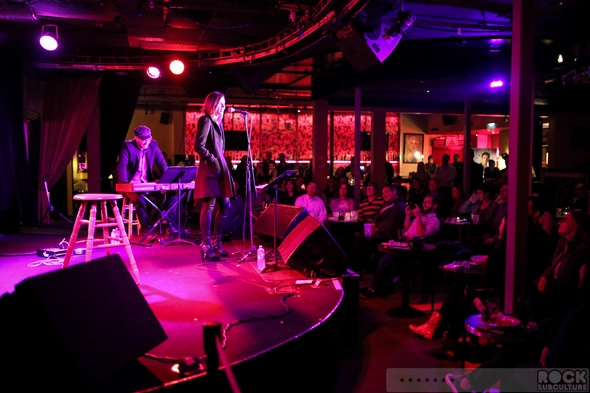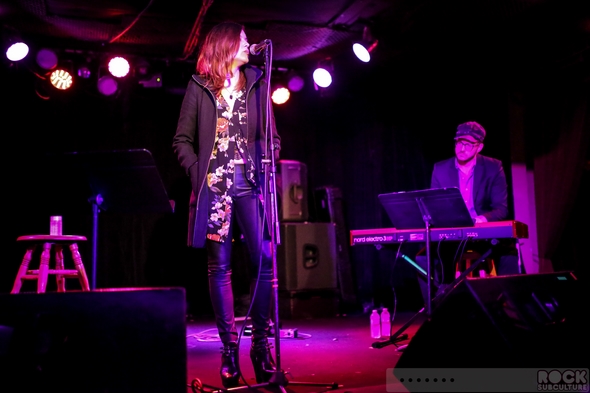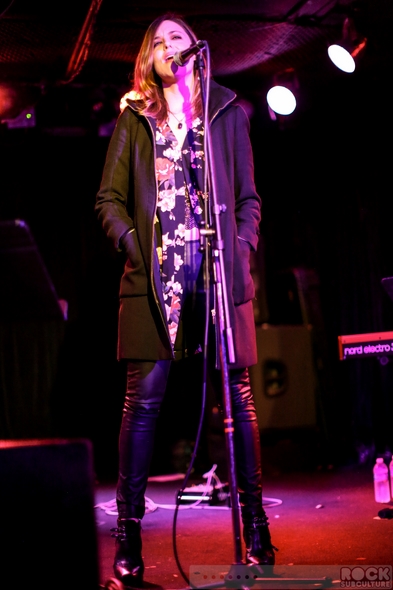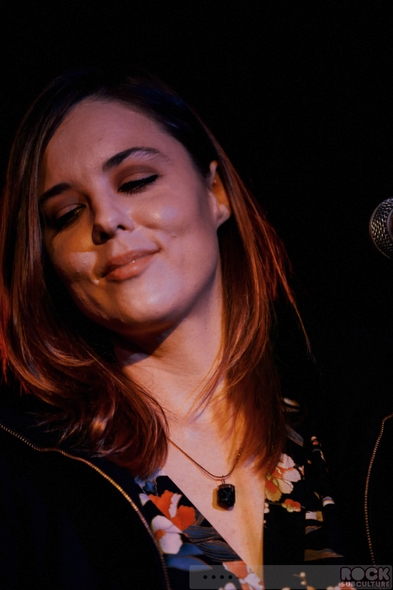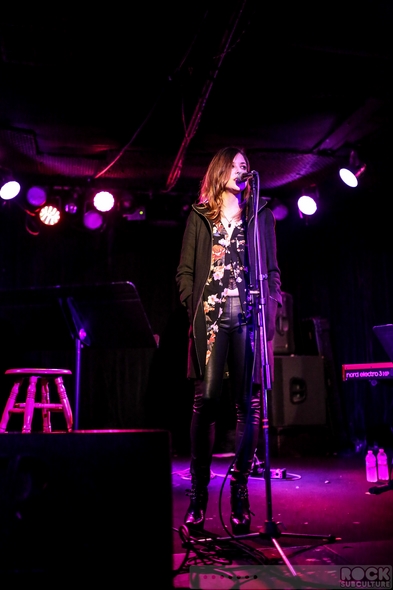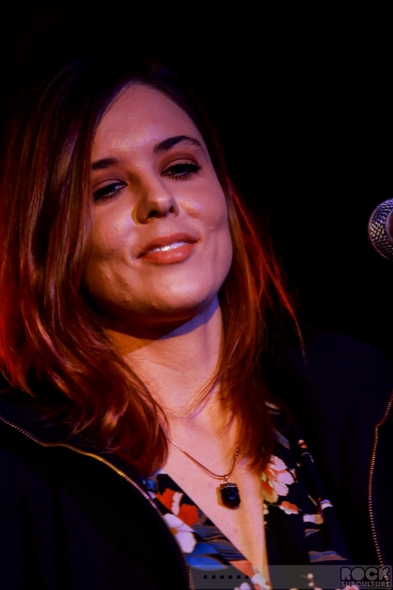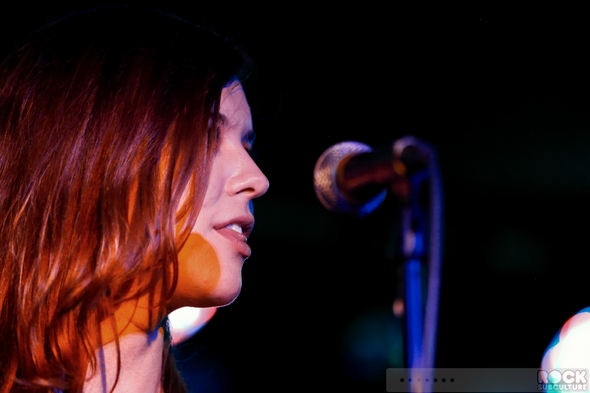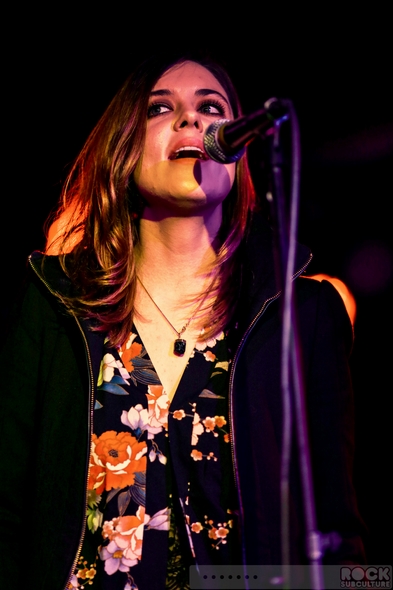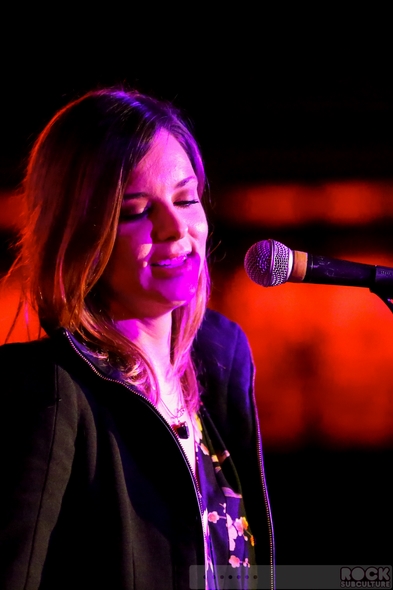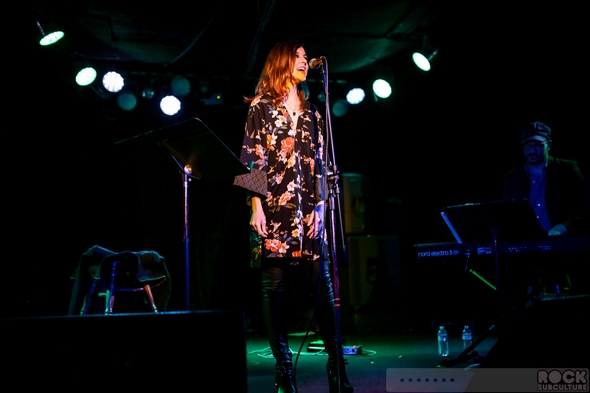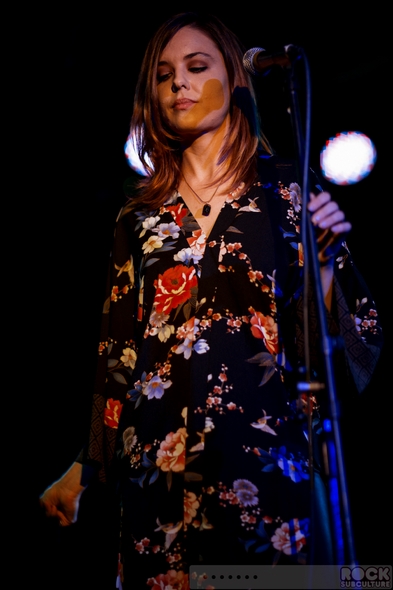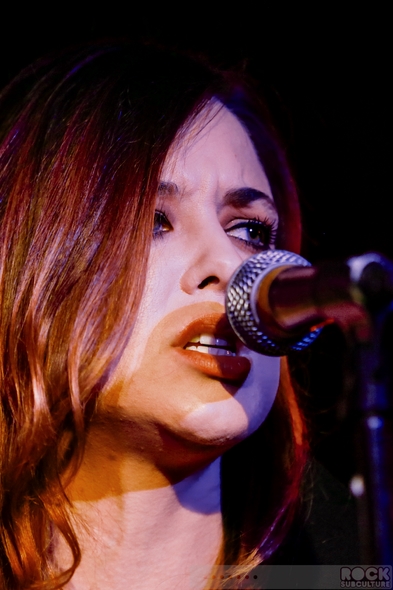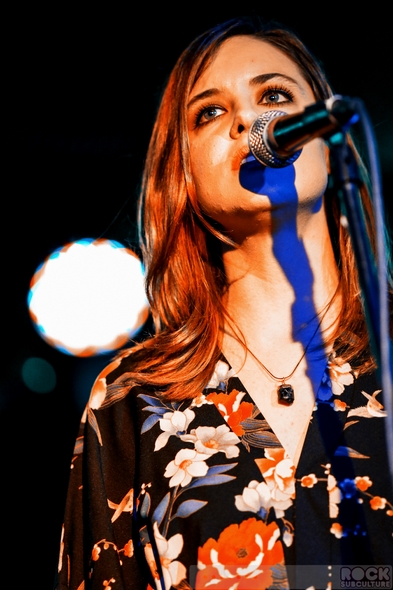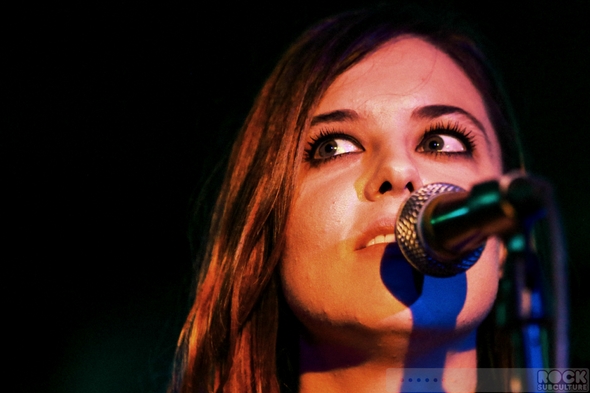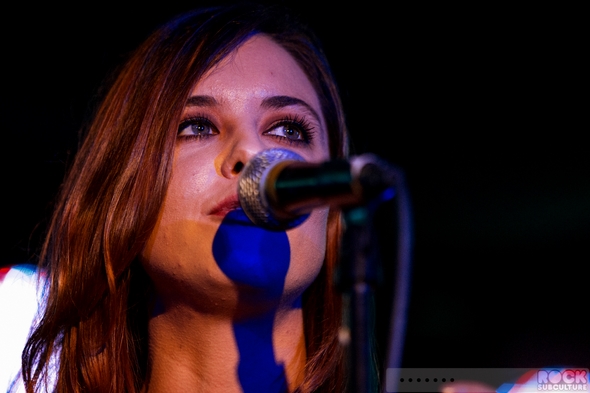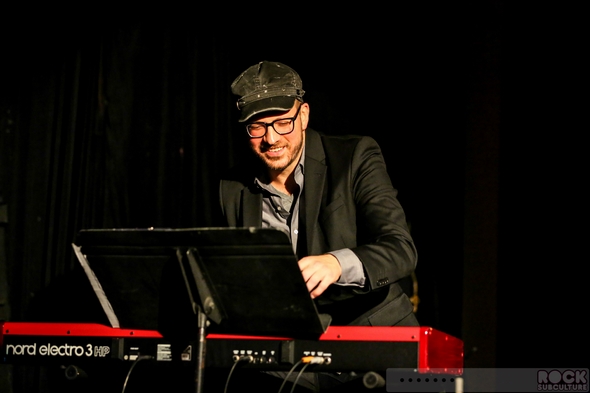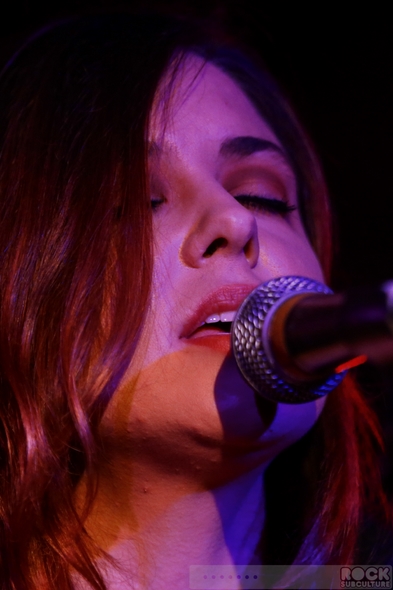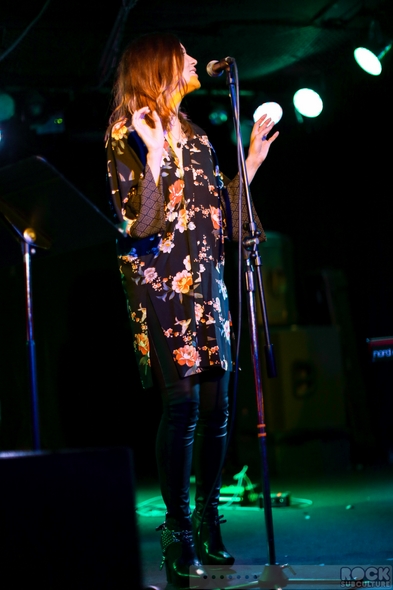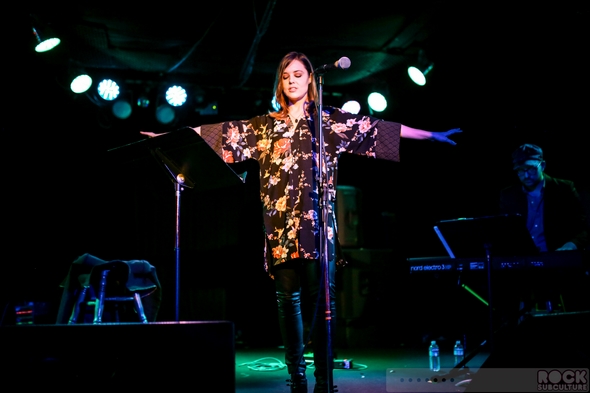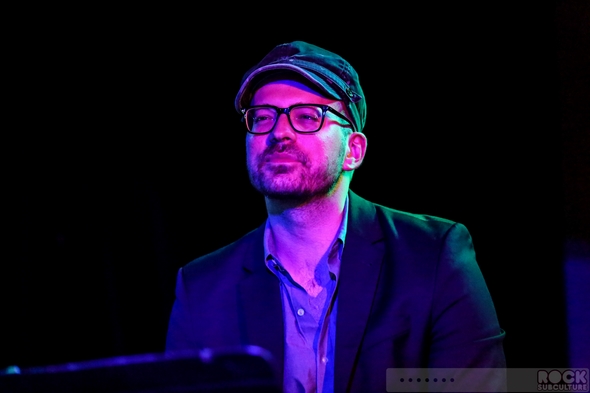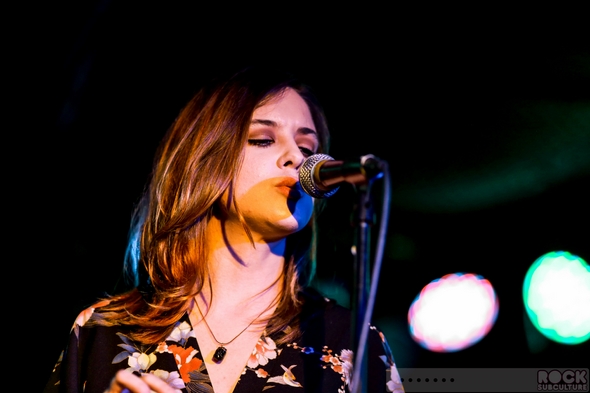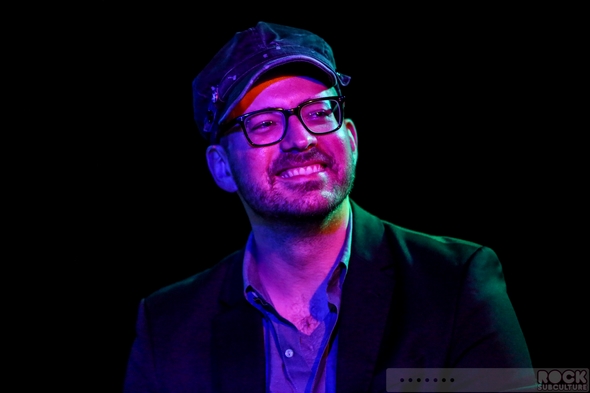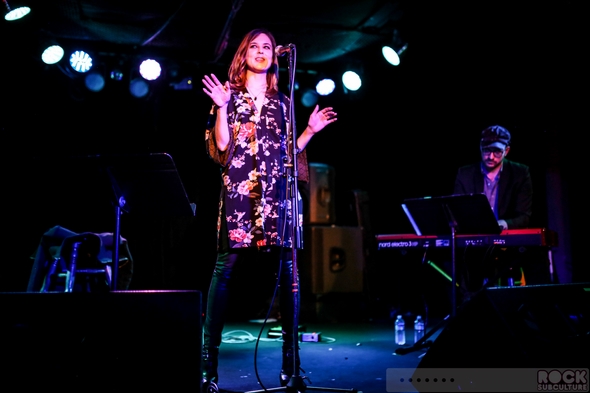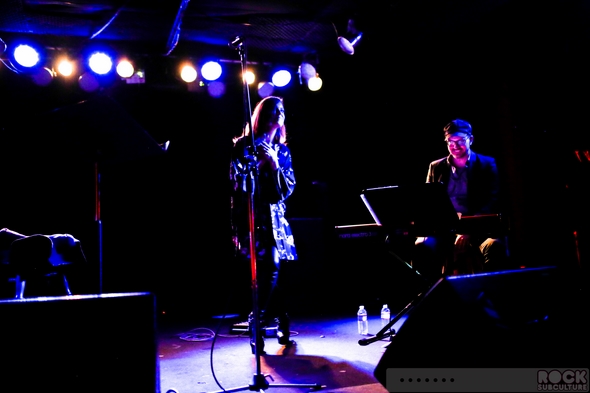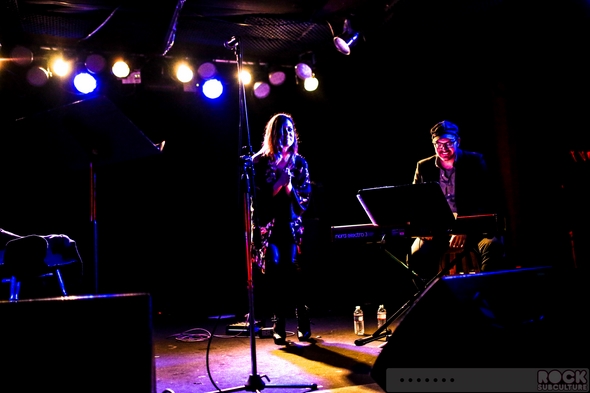 Jason DeBord