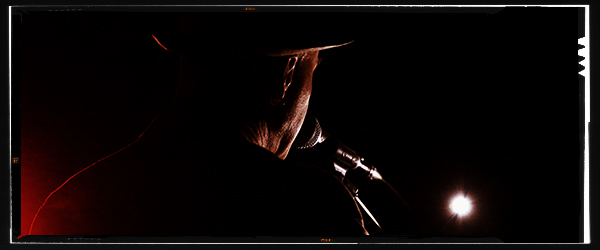 "It's a happy and a sad occasion…"  Thomas Dolby talking about his last stop at Creat Theatre in Sacramento last night, in his preface to "performing" his very personal documentary film, The Invisible Lighthouse Tour.  Really a film unlike any I've ever experienced, it was just that – an experience.  Dolby has been a pioneer in pop culture from his very beginnings, well known for his 1982 New Wave hit, "She Blinded Me With Science" among a number of other accomplishments in and out of music.  Dolby's partner on the stage, Blake Leyh, produced some amazing "analog", impressionistic sound effects during the film, which Dolby scored and narrated, which made it clear that each performance of his film has been quite unique and different.  A real pioneer in the arts, Dolby certainly has consistently blazed his own path, and after hearing his candid thoughts throughout the event, it would seem that he operates in a bit of a pop culture bubble, and looks to technology to find new ways in which to create meaningful art and vehicles for expression, and currently he is inspired by the ability today to make powerful films, sans Hollywood budgets and crews.  The result is something that literally has to be experienced in a theater, and hopefully this event is truly not the last for The Invisible Lighthouse.

Who: Thomas Dolby
Event: The Invisible Lighthouse – A Film and Live Performance by Thomas Dolby
Co-Featured and Q&A Session Guest: Blake Leyh
Venue: Crest Theatre
Where: Sacramento, California
Promoter: Promoter
When: November 23, 2013
Seating: Section VIP, Row C, Seat 108 (second row; also photo pass)
This was a completely unique concert-going event for me, so I will have a different approach in discussing it.  The show itself was broken into several parts, first with the playing of the documentary film itself, followed by an interview between Thomas Dolby and his partner on stage (his "evil twin brother") Blake Leyh (which concluded with a Q&A with the audience), and then there was a mini concert of sorts, with Dolby and Leyh performing some of Thomas Dolby's music.  For those who purchased VIP tickets (which I did myself), there was a post show, more intimate Q&A with Dolby, and then he signed autographs and posed for photos with the 20 or so who participated.

As explained in my preview article, following a successful run in the UK in September and October, Thomas Dolby has brought his special theatrical experience to the United States this month.
"The Invisible Lighthouse – Film and Live Performance by Thomas Dolby" is a screening of his documentary along with his live "transmedia" performance of the accompanying soundtrack. The film is about the closure of a lighthouse on an island off the East Anglian coast that served as an airfield, testing ground for experimental weapons, and home to the main transmission network for the BBC World Service.
Below is the official trailer for the UK run of this tour:
Last night's show in Sacramento represented the last stop on the 14-date visit to the U.S.
Thomas Dolby was born Thomas Morgan Robertson in London in 1958, though today you probably couldn't guess his age, and he looks fantastic and has a very youthful energy about him.  Dolby was a nickname he earned and eventually Thomas Dolby became his stage name.
His first studio album, The Golden Age of Wireless, actually didn't originally include the song most closely associated with the album, "She Blinded Me With Science".  That was released after, circa 1982, on a five song EP, and following it's massive success, it was added on in subsequent releases of the album.
Though (intentionally or not) Dobly was a pioneer in the New Wave movement, he really broke boundaries in many different musical genres throughout his career, always kind of doing his own thing.
He's released five studio albums in total, with a long break in-between 1992's Astronauts and Heretics and 2011's A Map of the Floating City.  The latter was another example of Dolby and his innovations in pop culture, as it included a related online videogame (which included involvement by J.J. Abrhams) wherein the group that won the social networking game received a private Dolby concert.
During that break in recording new studio albums, Dolby was involved in more technologically-oriented entrepreneurial pursuits, founding Headspace (later Beatnik Inc.), which was involved in music formats and synthesizer software for mobile phones, and is responsible for a great number of digital polyphonic ringtones.
He is also Musical Director for The TED Conference.
Dolby's partner on stage for this special Invisible Lighthouse Tour is Blake Leyh, who has an amazing career in film and music.   Leyh has an incredible list of film and television credits, and has worked with some of the greatest filmmakers of our time as a sound editor and designer.  He's also responsible for the closing credits song ("The Fall") on my all-time favorite television series, HBO's The Wire.  So it was really a special treat for me to see him performing on stage last night (not something I ever would have imagined).
The Invisible Lighthouse – Film and Live Performance by Thomas Dolby
As Thomas Dolby explained in the Q&A following the film performance, he used GoPro cameras to film (and film himself) to great (and economical) effect.  Dolby recruited Leyh to help him transform the sound of his amateur shot footage to sound more film-like, which resulted in the idea of touring and performing the film live, in front of audiences.
He tells the very personal story about his childhood, and the fixture of the now decommissioned Orford Ness Lighthouse.  The foundation of the lighthouse – hundreds of years old – is being eroded by the sea.  Adding to the intrigue, the place where Dolby grew up is former military island off of the East Coast of England in the Suffolk area.
With the film projected on screen, center stage, Thomas Dolby was set up stage right (left, looking at the stage from the audience) with his keyboards and synthesizers, with Blake Leyh on the other side of the stage with the most unique set of sound equipment I've ever seen on stage for a "concert".
During the film, Dolby would narrate as well as play music and effects, was well as including "Windpower" from The Golden Age of Wireless and "Oceana", "Love is a Loaded Pistol", and "To The Lifeboats" from A Map of the Floating City.
Leyh provided all kinds of "real" sound effects, like the flapping of birds wings to the sound of water (provided by sloshing his hand in a container of water adjacent to mics) and walking through leaves (by literally walking through a box of leaves, also mic'd up).
In essence, the presentation was all about storytelling, and doing so in a personal and effective way, with no regard for how movies are supposed to be made and provided to an audience for consumption.  Dolby refers to this as "transmedia".
The film itself had some elements of an old radio show as well as some intrigue and mystery, as it did not have the traditional sort of narrative.
All in all, Dolby seems most motivated in memorializing history, and sharing his part with his children, which is a pretty universal desire that I think anyone can relate with.
It was also interesting, as a fan of his work, learning about some inspirations and intersections with his work and popular songs, with a virtual visit to Rendelsham Forest.
In many ways, we are products of our environments, and this is Dobly's effort to keep his alive in some manner, even in the face of a rising ocean and other challenges.  As he opens, "I live at the edge of the world…"  Funny enough, it would seem to be a metaphor for his life in general.
On Stage Discussion with Blake Leyh and Audience Q&A
With this, section of the event, Thomas Dolby provided some background and insights into his filmmaking process, which involved getting footage shot using cheap technology available to everyone – an iPhone, GoPro, a quadracopter…
His recording studio was built inside of a 1930's lifeboat, "the Nutmeg", which is powered by renewable energy and set in the garden of his beach house.
He explained that he started the project when he first heard that the lighthouse was going to be closed – that "something had to be done about it".  He said he hadn't realize how important it was to him until he heard the news.
Dolby said that it could not be moved and saved, because the coast is very "liquid".  That they lost 200 yards of beach in front of the lighthouse in a single night during a storm a few years ago.  Funny enough, he said that where he lives, they actually have more beach now than they did 25 years ago.  However, he said that they outlook is not very good, and that they are generally "doomed".
Dolby said that he will be there "till the bitter end".
With the movie, he explained that he originally was shooting the lighthouse with his iPhone, and would periodically turn it on himself to say whatever came to mind, but his originally intention was to replace it all with professionally-shot footage.  And that as one point he brought out a professional, but playing it back, it lost the confessional quality he captured via his amateur equipment.  His son, Graham ("a keen skateboarder") was the one who turned him onto the GoPro, to upgrade his quality and capabilities (including the "GoPro on a stick").
Blake Leyh provided some insights into his work with this project and filmmaking abroad, which was really interesting.
Thomas Dolby Music Concert
At this portion of the show, Thomas Dolby and Blake Leyh returned to their stations at either end of the stage and performed some of Dolby's hits, which was awesome.
Dolby provided some interesting and funny backstory about "She Blinded Me With Science", including his meeting with Buzz Aldrin and recording the Magnus Pyke bits with him.
For the last two songs, Dolby left his spot to take to center stage with a portable keyboard.  It was fascinating to see him make it all come alive some perfectly in a live setting.
I was a huge fan of that song when it came out in the early 80s, and I remember every week I would listen to Casey Kasem's "American Top 40" (circa 1983) and try to get the perfect cassette recording of the song, so I could have it at the start of a cassette tape and play and rewind it constantly, start to finish, without having to search for it amongst other songs.  I couldn't get enough of it.
Going from memory, I think this was the setlist from this portion of the concert…
Evil Twin Brother (A Map of the Floating City)
One of Our Submarines (The Golden Age of Wireless)
Europa and the Pirate Twins (The Golden Age of Wireless)
Airhead (Aliens Ate My Buick)
She Blinded Me with Science (The Golden Age of Wireless)
Hyperactive! (The Flat Earth)
VIP Q&A and Meet and Greet
So after the event ended, the theater cleared out apart from the 20 or so fans with VIP tickets, and after a short wait, Mr. Dolby came out and pulled up a chair in front of us and we had a very relaxed and even more intimate chat with him, and he opened things up to questions.
I had a chance to ask two questions.  I was literally sitting right in front of him, so it felt like having my own private chat with him, which was pretty surreal since I've been a fan since I was about 10 years old.  I recorded this, so I took the time to transcribe it below…
Question:  Do you ever go to concerts and see other artists?
Rarely.  I see my friends.  I went to see Ryuichi Sakamoto recently…  when they come around, I go to see them.  I see…  I saw the Beach Boys when they were last in the UK. 

Who have I seen recently?  I don't go out all that much.  I've never been to a festival, except when I am playing.  When I was a kid I went to Knebworth and places like that, but as a grown up I've never been to festivals.  

So no I don't see very much music, and I don't buy music or download it.  I'm not a big consumer of music. 

I tend to be quite reclusive and I like the sound of silence… nature.
Question:  What do you think of the whole New Wave movement, looking back now, what do you make of it?
When you say New Wave, you mean sort of late seventies, early eighties; so punk through 80s stuff…  well, it was very exciting. 

I was in London as a teenage punk rocker, when the Sex Pistols and The Clash were playing, and I used to go and see all of those… spiky hair and torn trousers. 

Nobody really knew what punk was, you know, at the beginning.  Elvis Costello was punk.  The Police were punks.  Anybody that didn't have long hair and flares, were basically a punk.  And then it became a bit more fragmented. 

But it didn't musically, particularly, until people sort of upped the IQ a little bit, like XTC… Talking Heads… Television…  Siouxsie and the Banshees…  Just sort of slightly more thoughtful stuff with more interesting chords and textures and things.  I liked that.

But parallel to that, there was this sort of underground electronic movement going on.  People like Throbbing Gristle and Cabaret Voltaire and up North you had Human League and Soft Cell and various other relate…  Depeche…  and I felt more of an affinity with that, really.

I think a lot of us… I think a lot of that generation had sort of grown up with Bowie.  And then when Bowie went to Berlin with Eno and did Low and Heroes, that was sort of the trigger.  And Gary Numan was the first sort of DIY pop star that just sort of got up there and did it.  Put on some eyeliner and got up there and did it on Top of the Pops, and that was a trigger also.

But it was very unpopular.  Both the indie bands in the UK – the sort of Joy Division type bands – were pretty snooty about any band that used electronics.  And over here, forget it.  If you came over here and went to a radio station, it was all big hair and drums and guitars.  It wasn't real music if it was played on synths, you know? 

But then somewhere along the line, it became trendy.  And there were some quite surprising things to me, like when the remains of Joy Division became New Order and did electronic music.  That was a turning point, really.  That was a point where electronic music became cool, in a widespread sense.
Talking with Thomas Dolby was really quite interesting.  He is very thoughtful, straight forward, and candid, and I was really impressed with how down to Earth the man is, but really, having seen the film as prelude, it makes perfect sense, as that is what came through in his documentary as well.
Hopefully this special tour will continue on into 2014, though no dates are planned.  He did mention the possibility of doing a one off show at the site of the lighthouse, projecting the film onto the lighthouse itself, which would be quite the event.
He also talked about the possibility of more "maverick" filmmaking on his part, but focusing on other subjects (not himself), as well as the idea of bringing a different show to the same theaters on an annual basis.  Exciting stuff.
Below are photos from all sections of the event…  (click any image for higher resolution versions of each photo):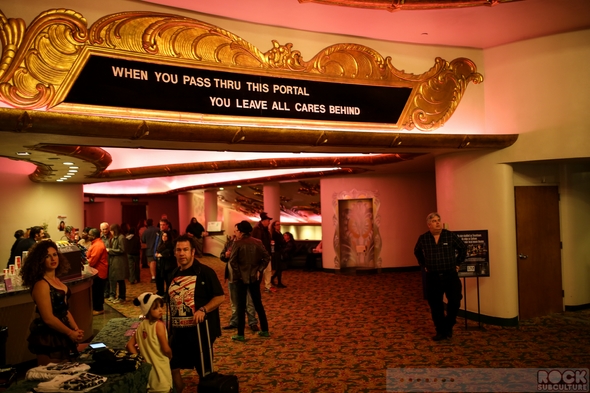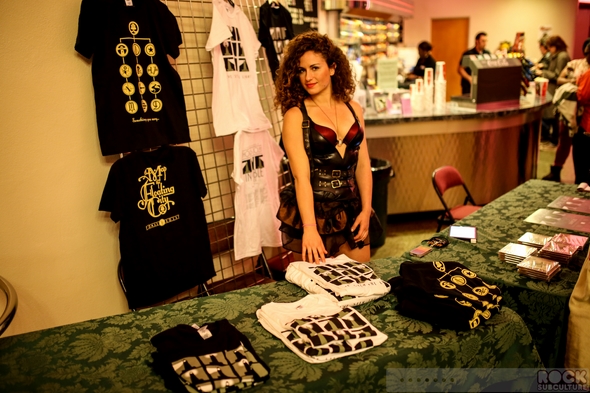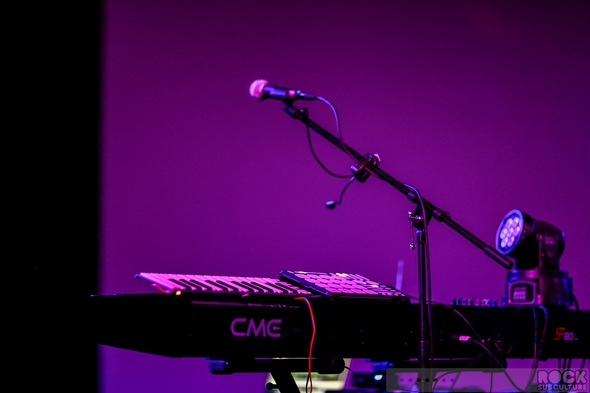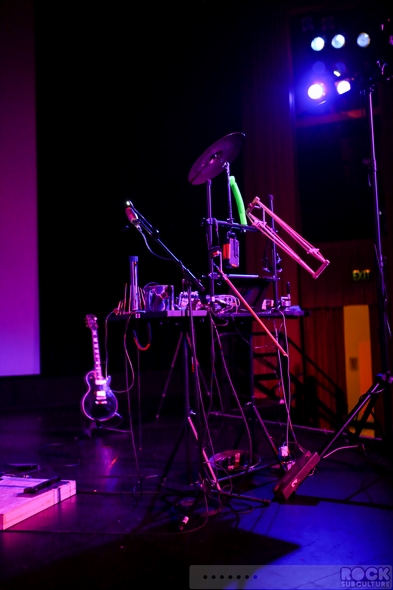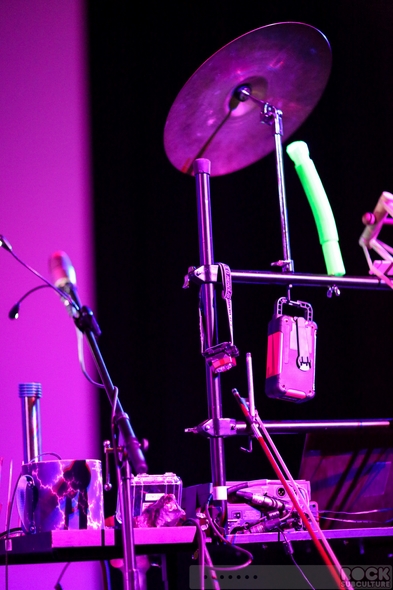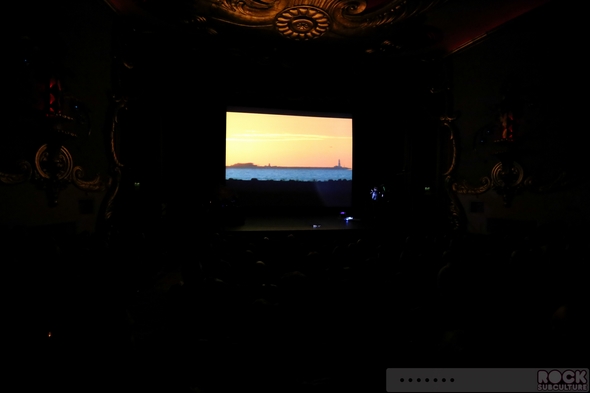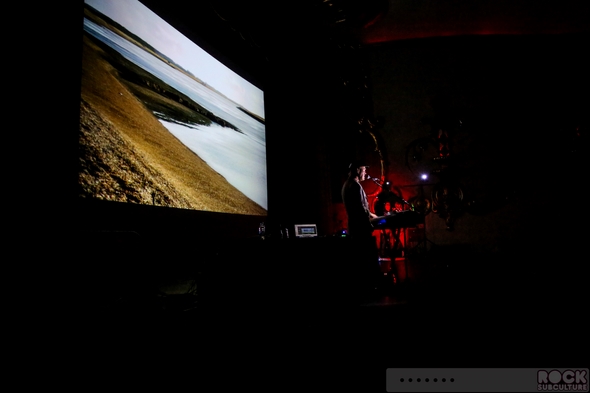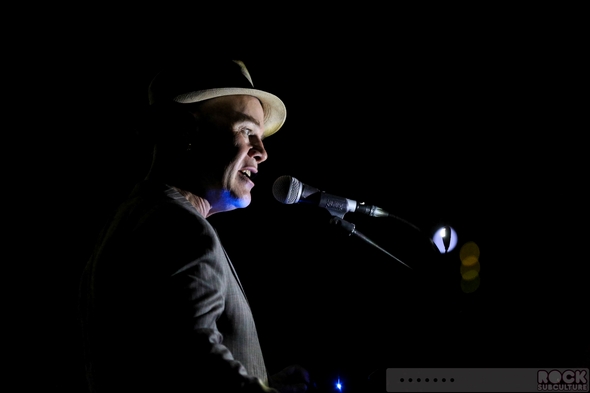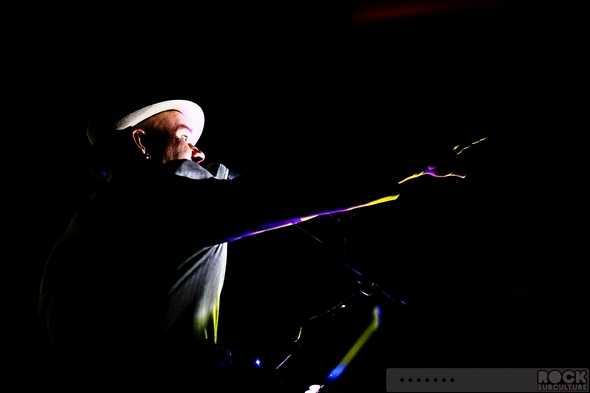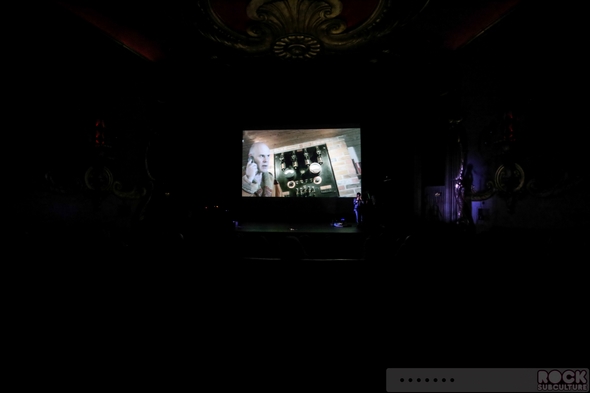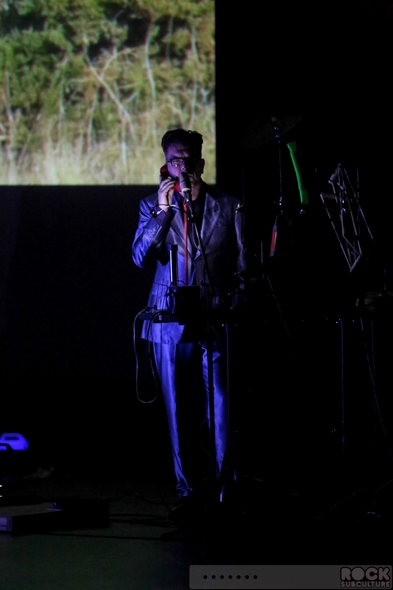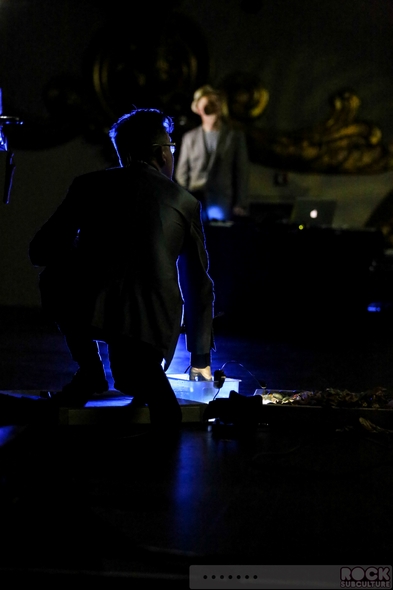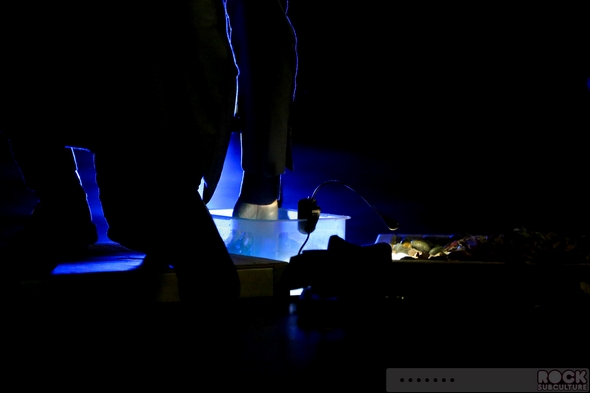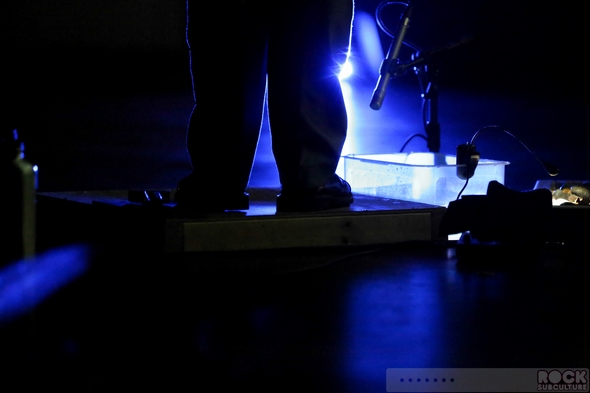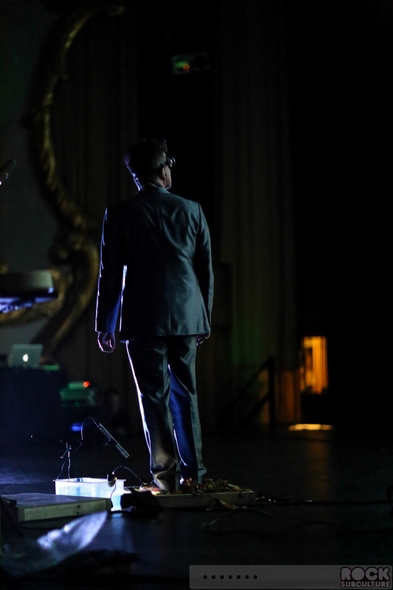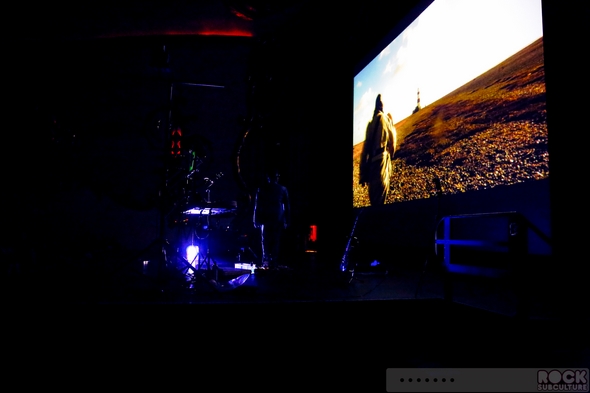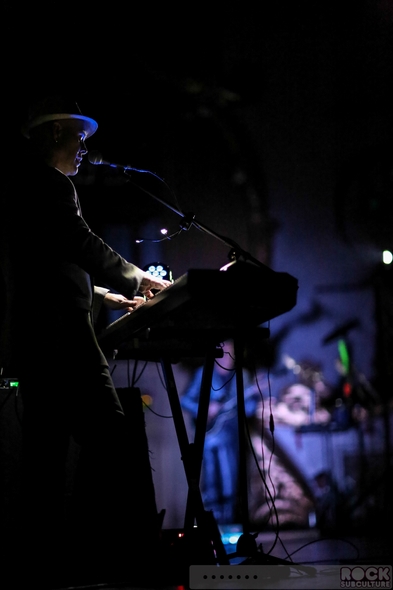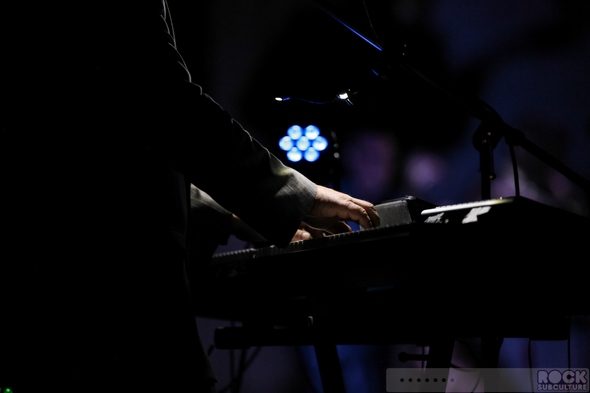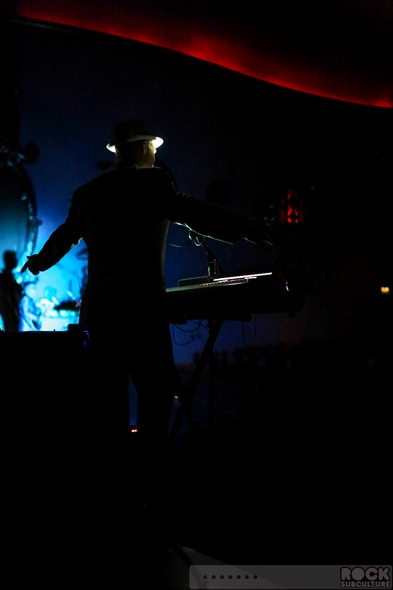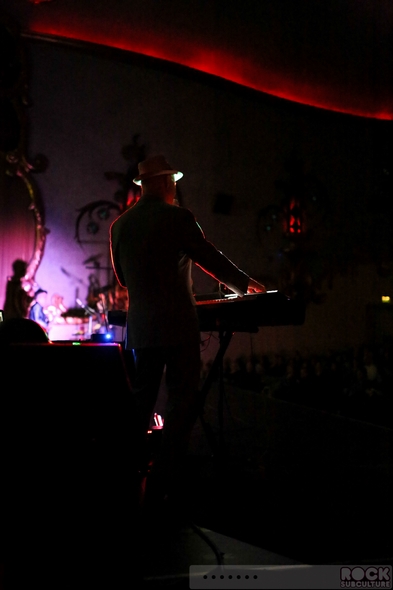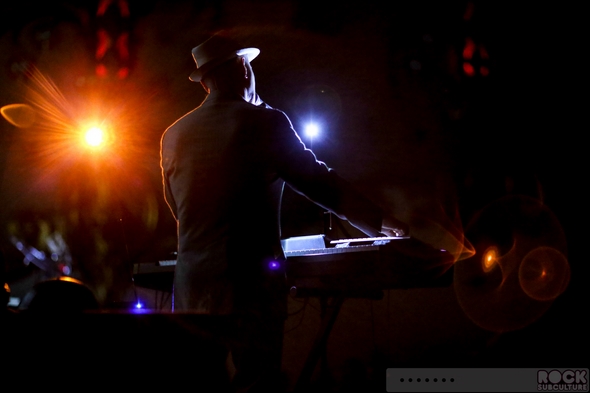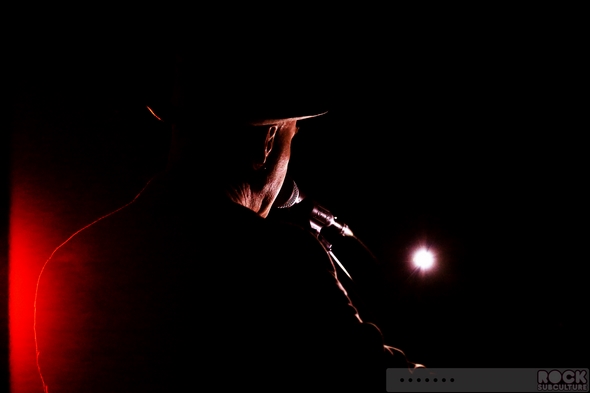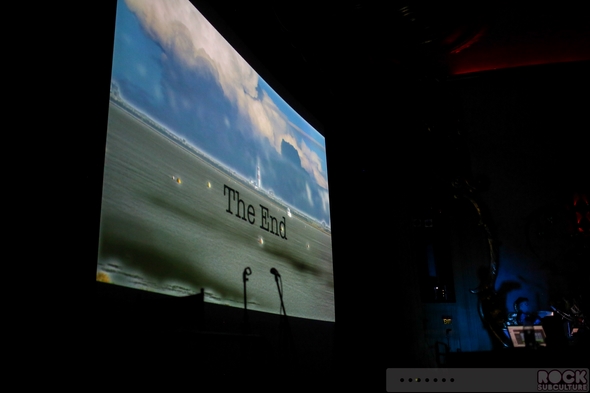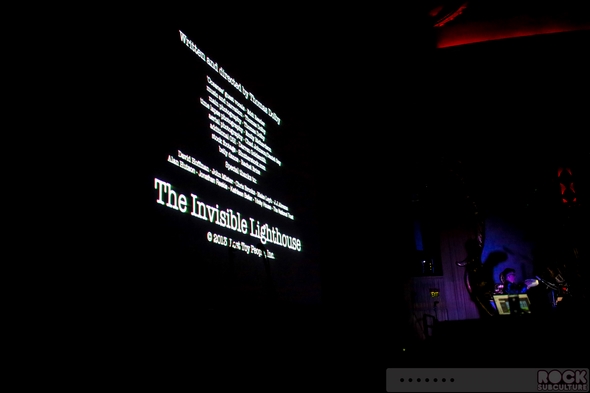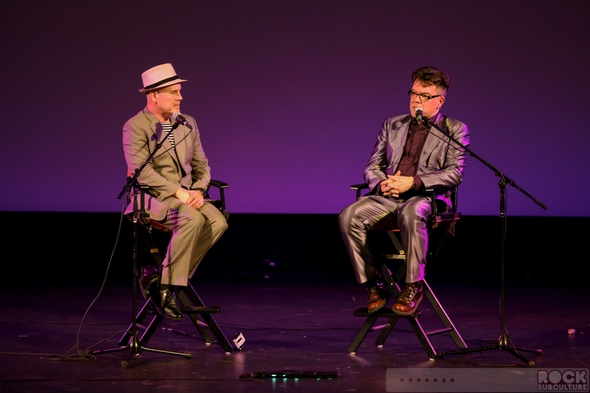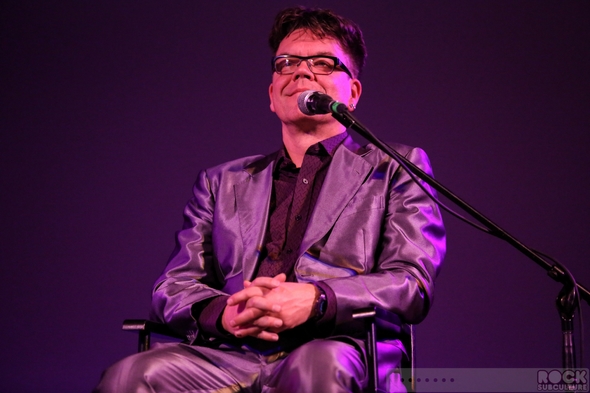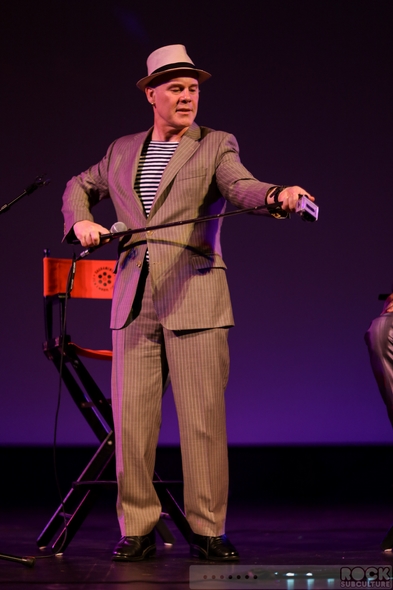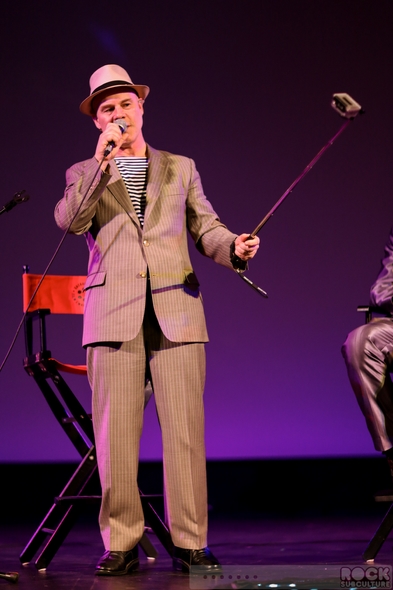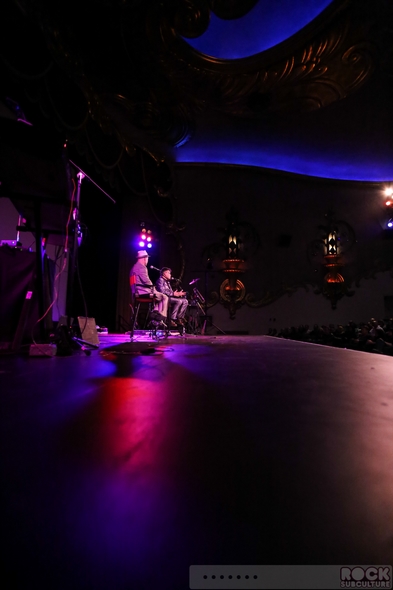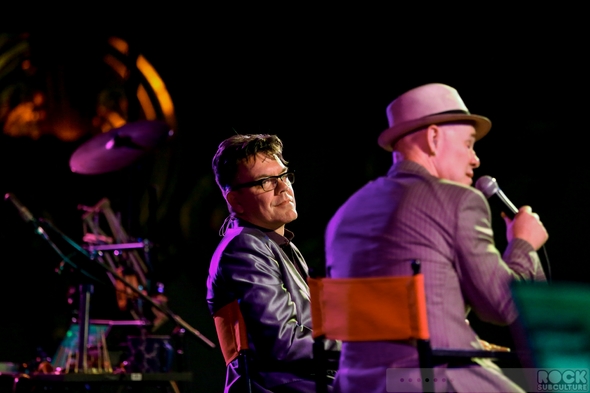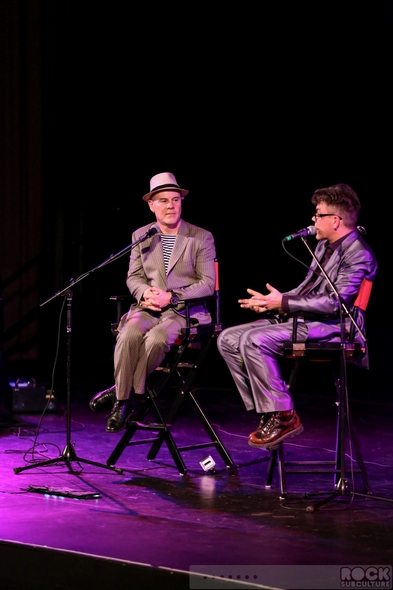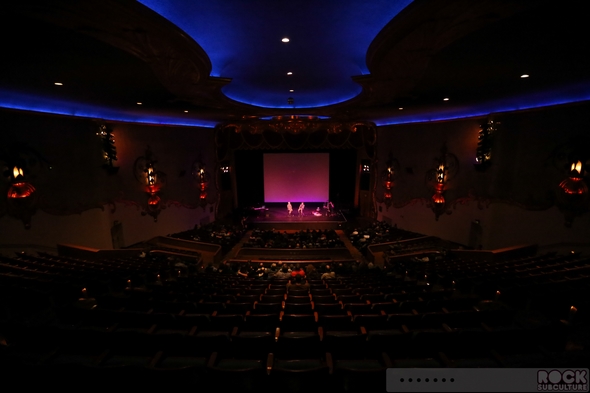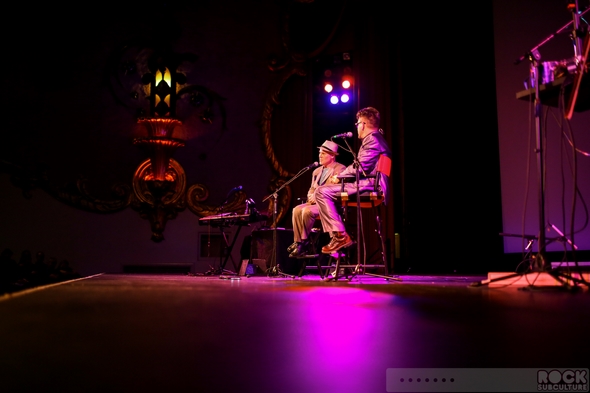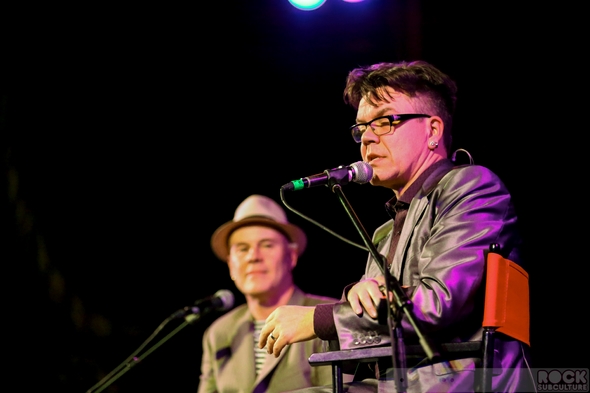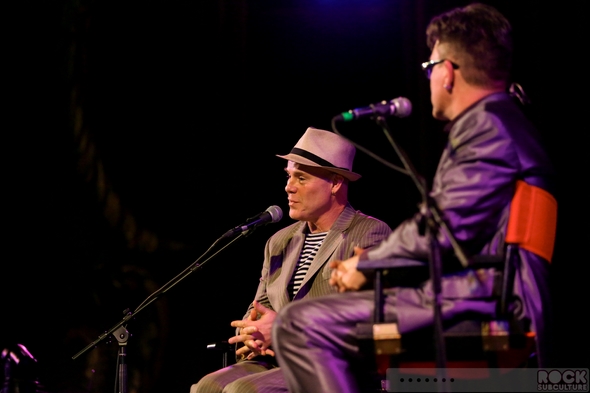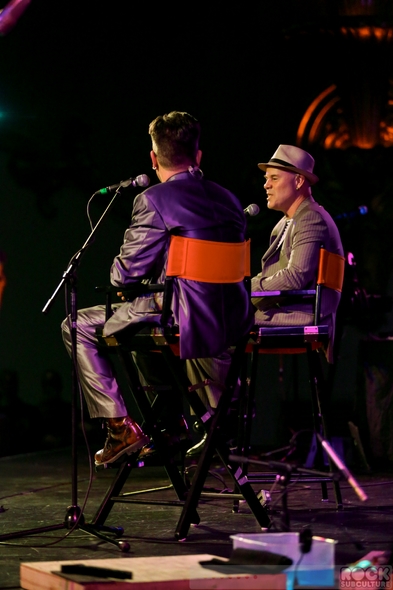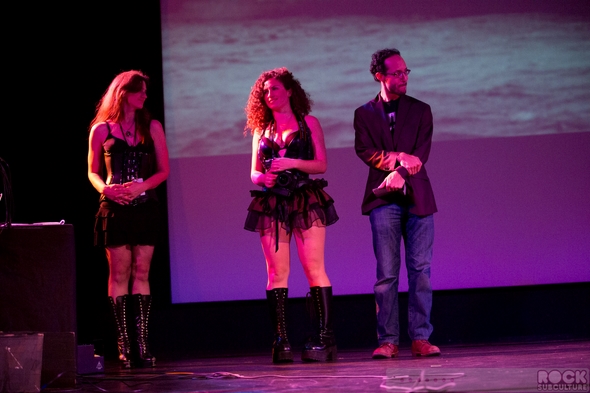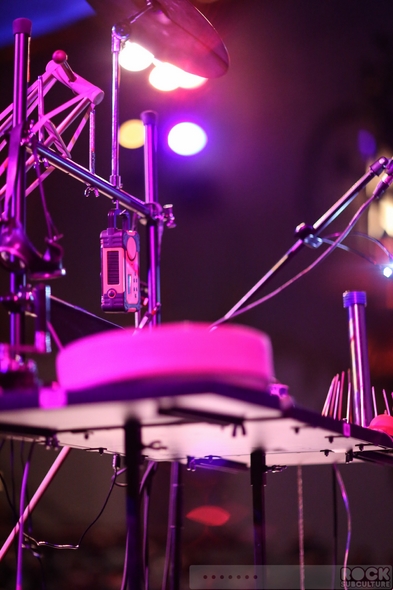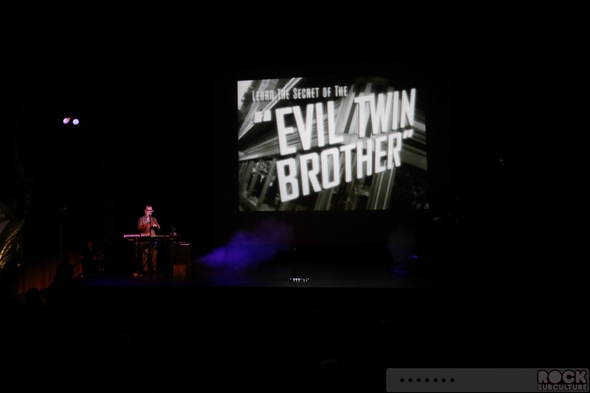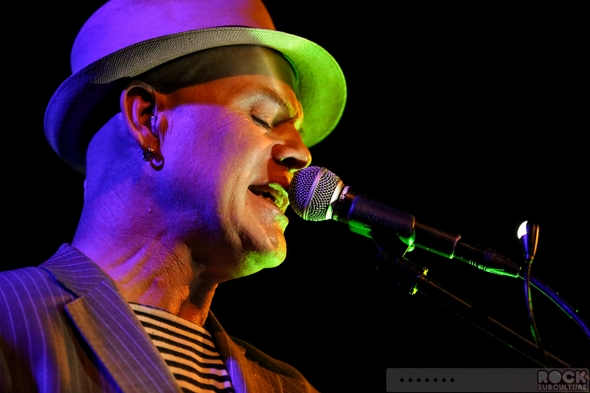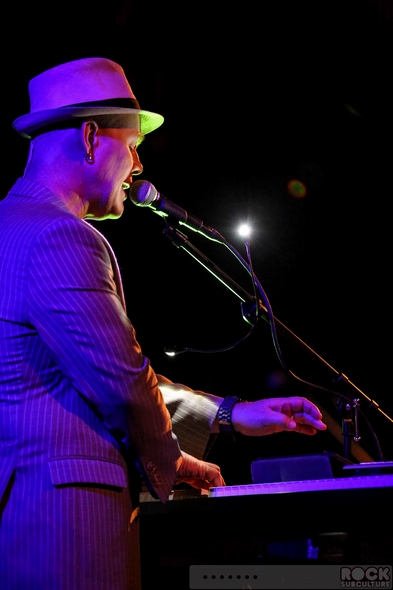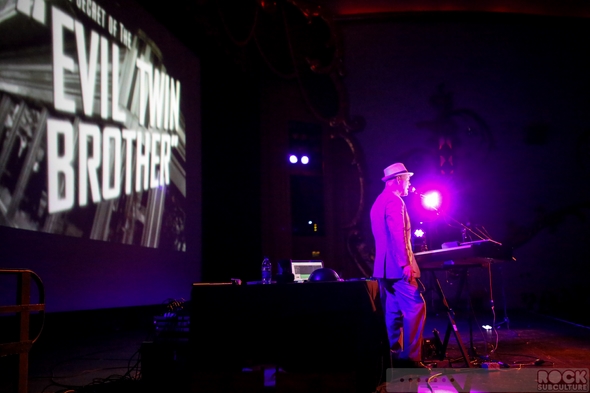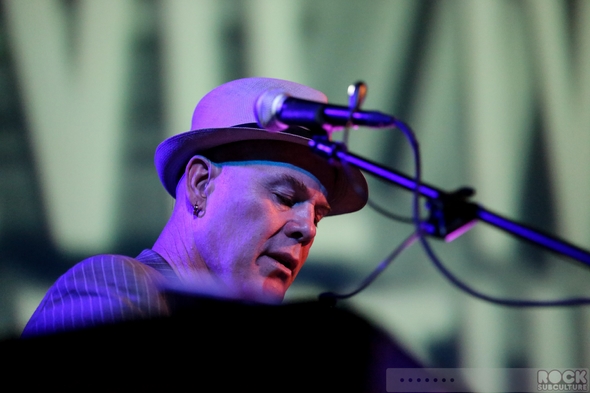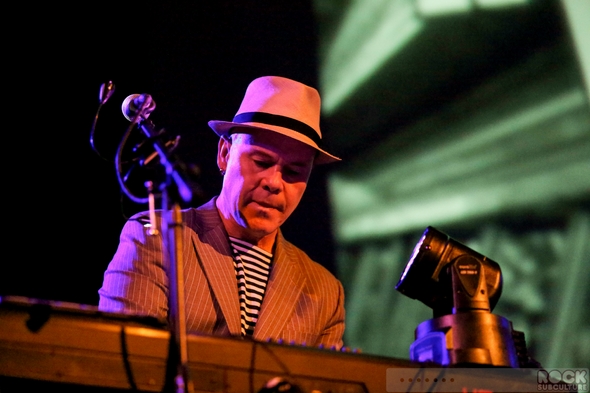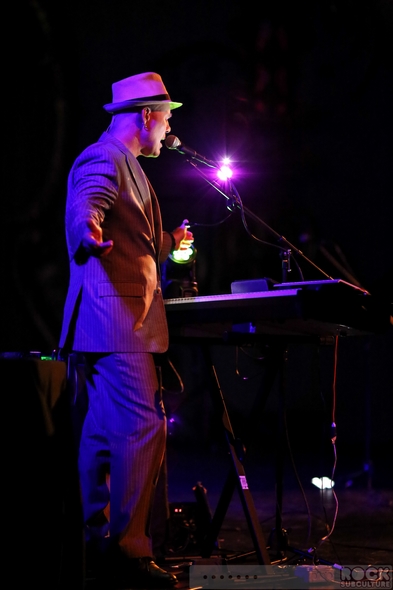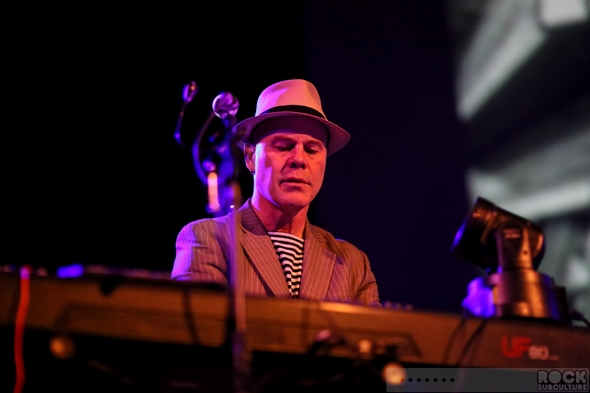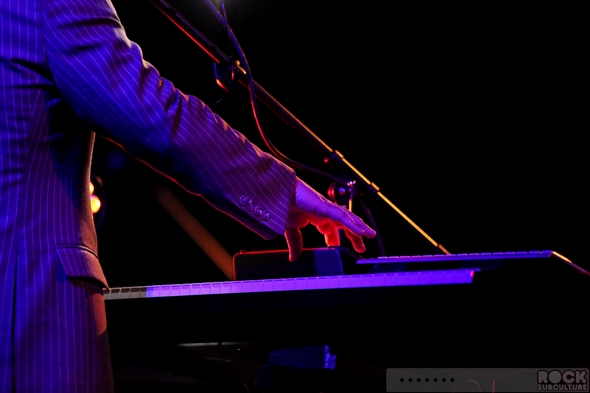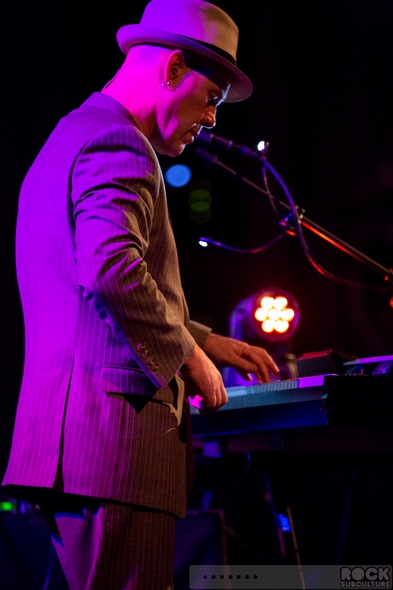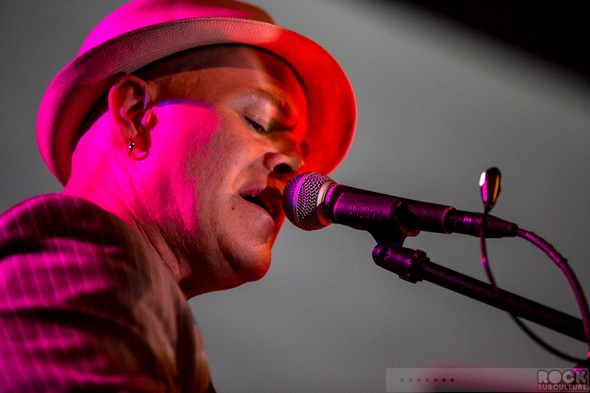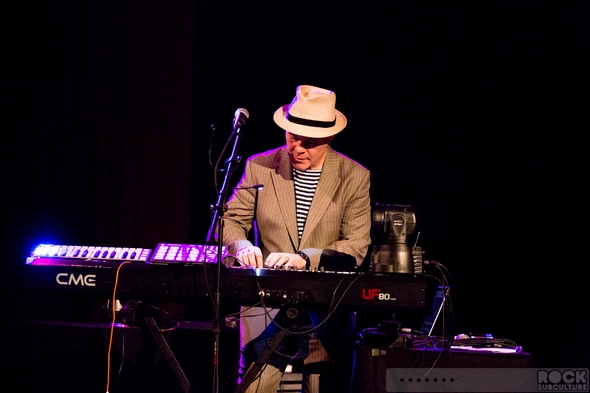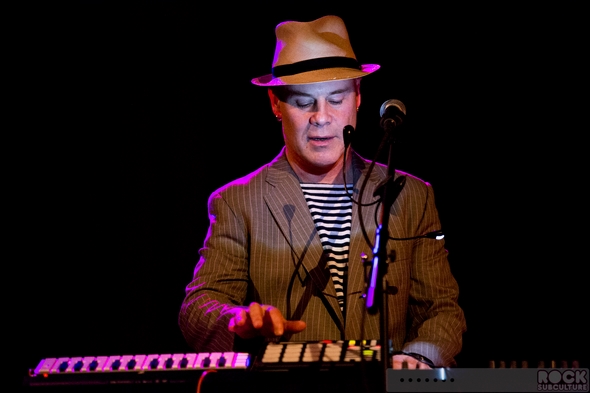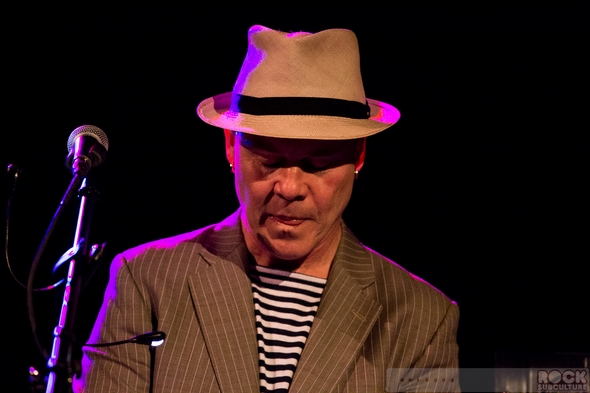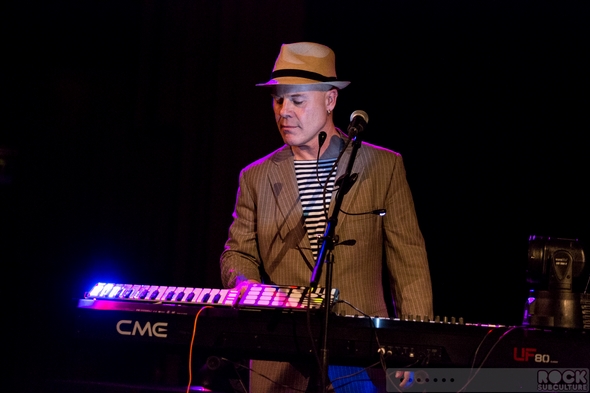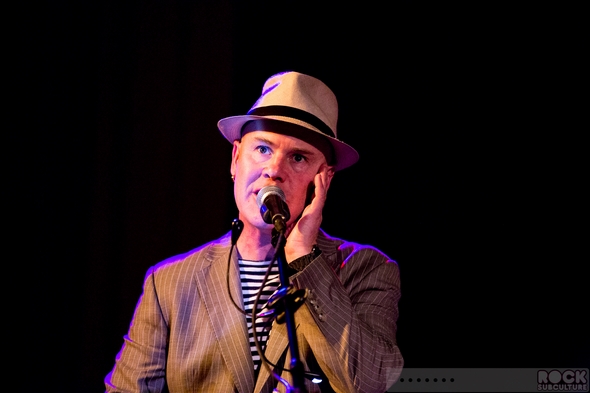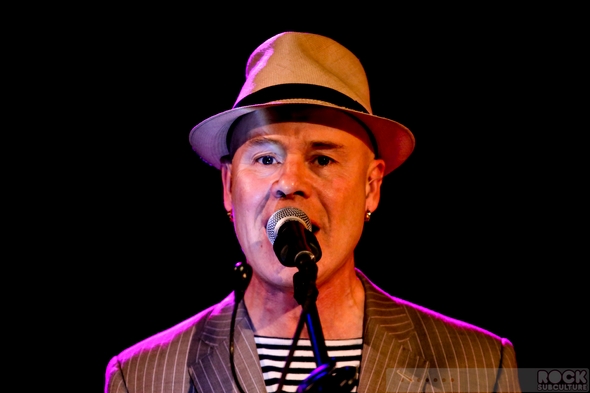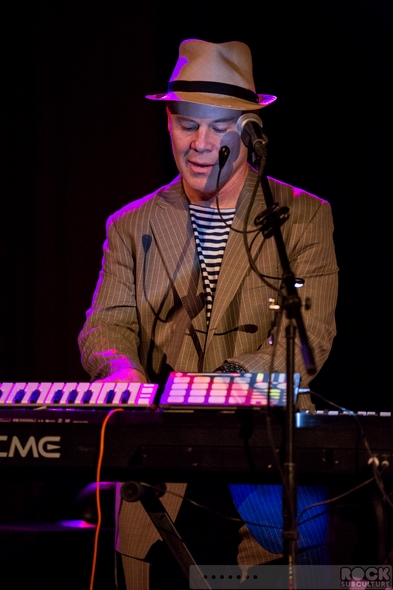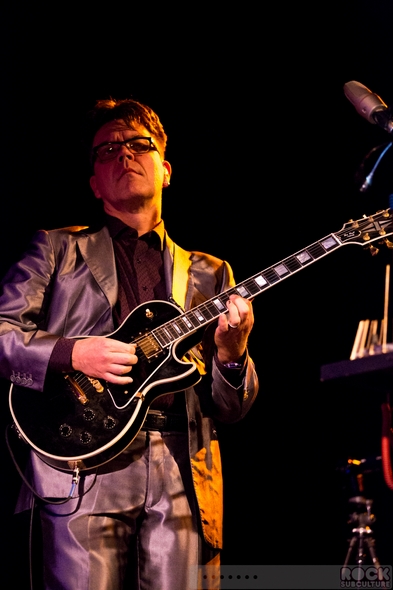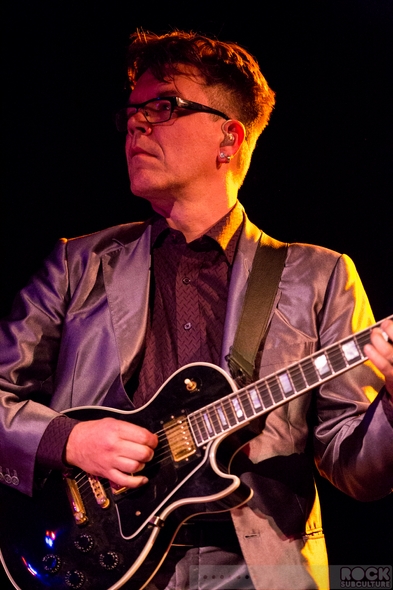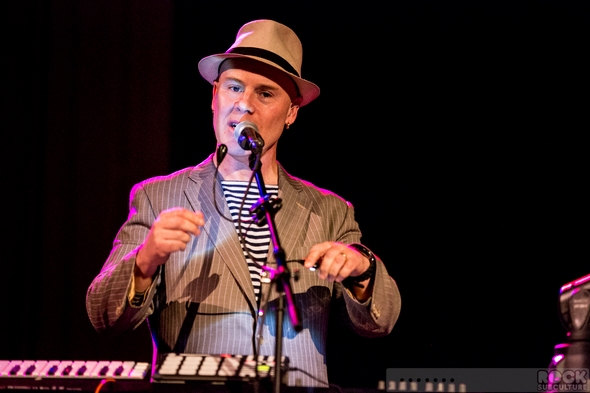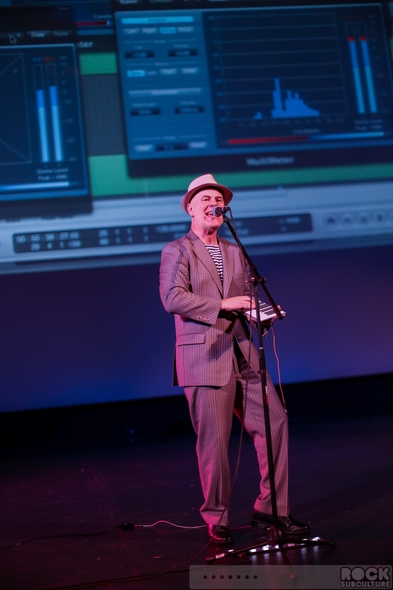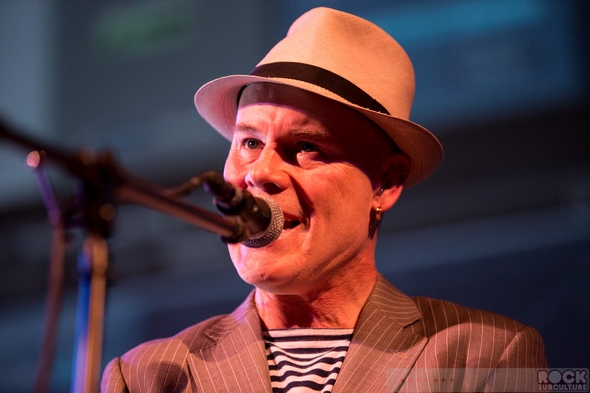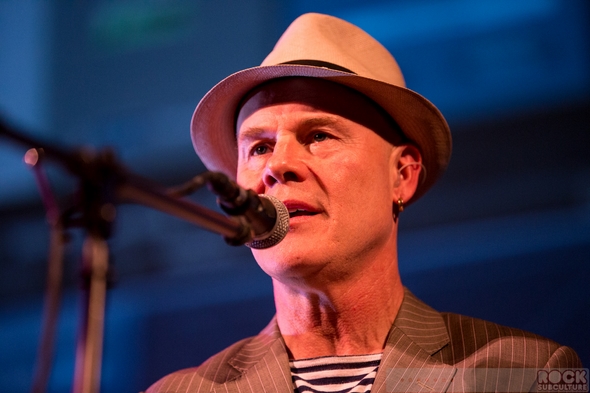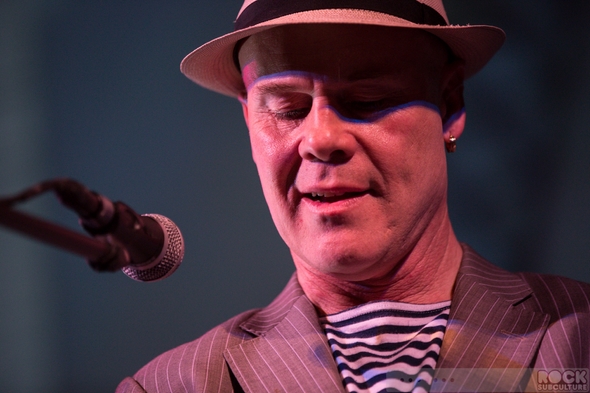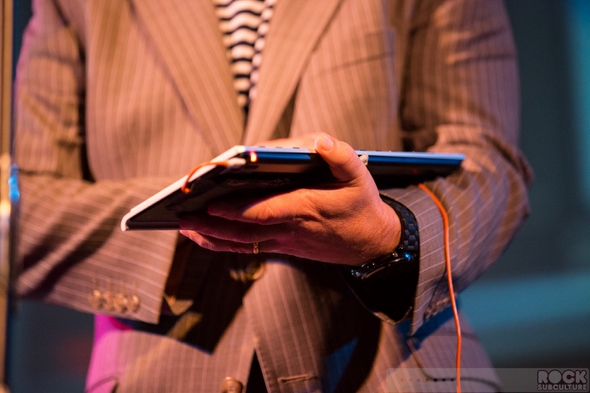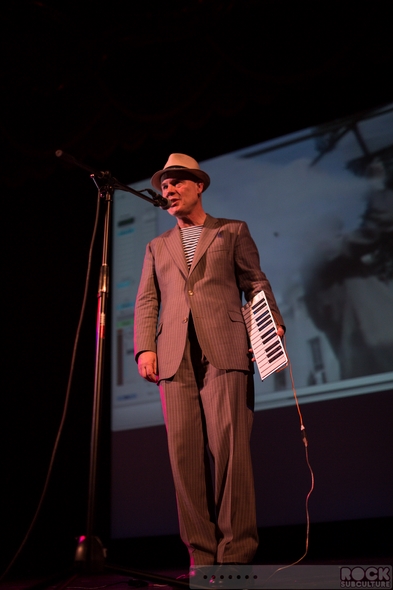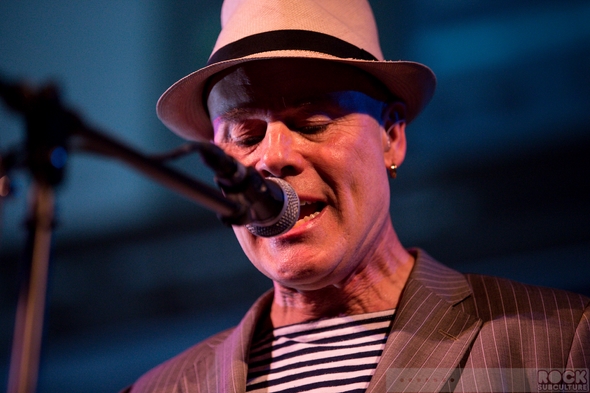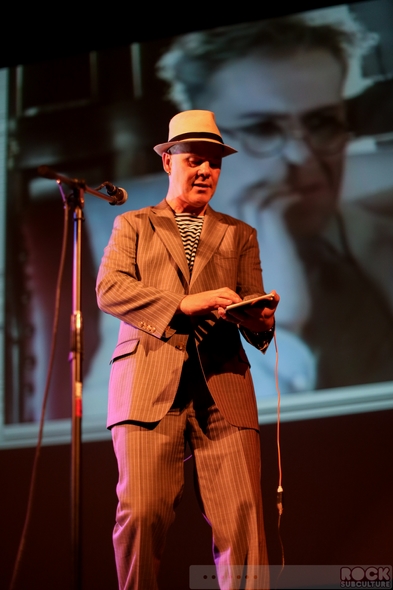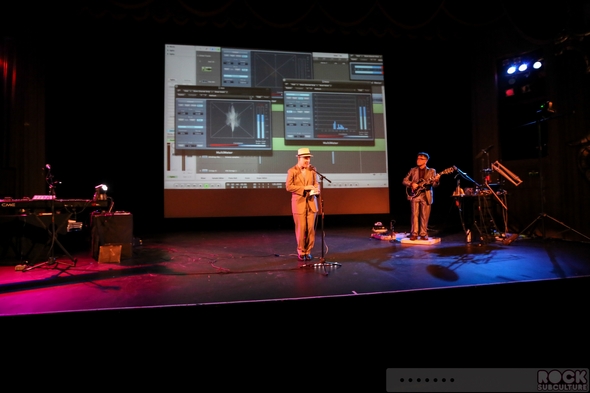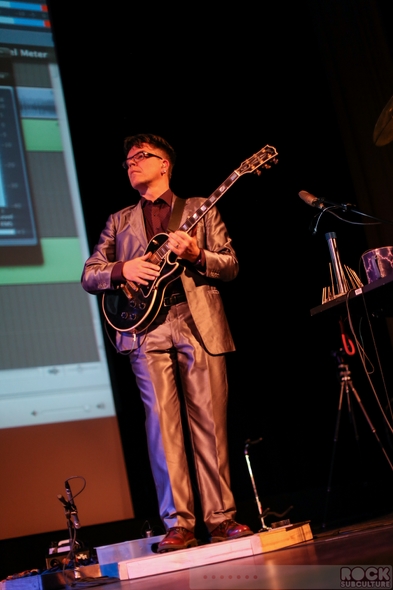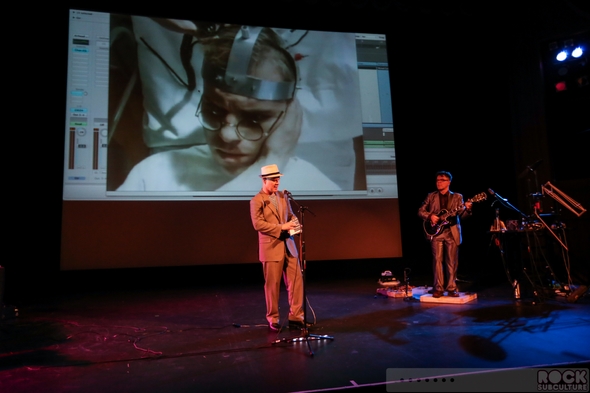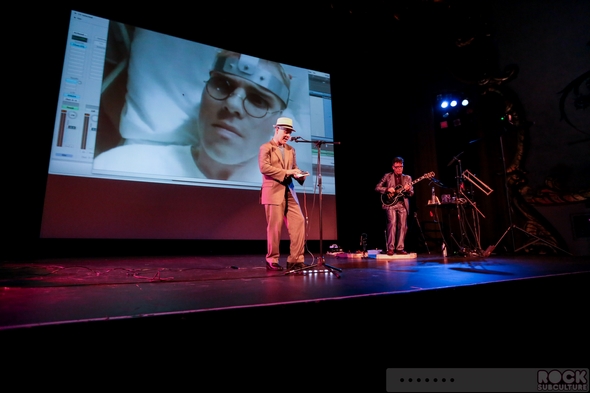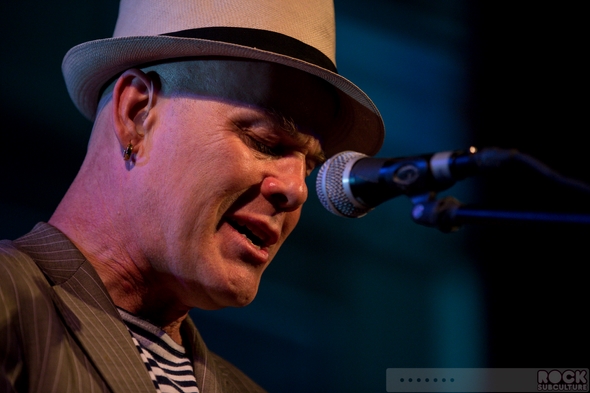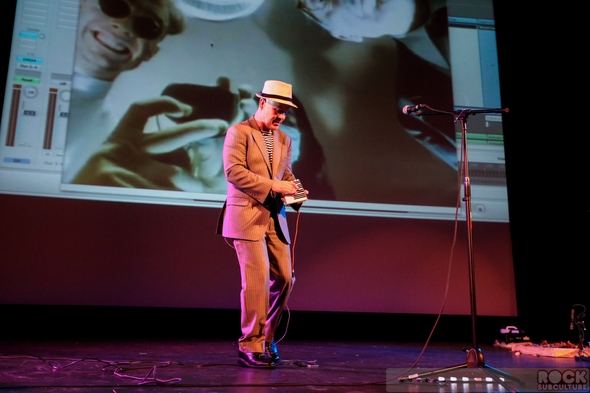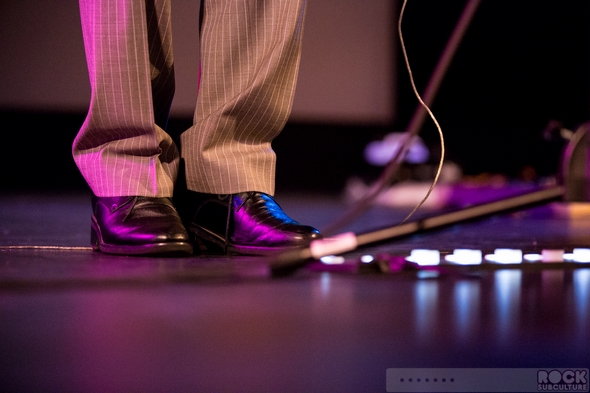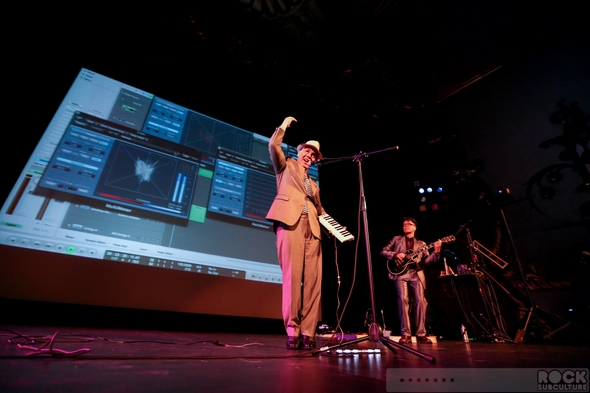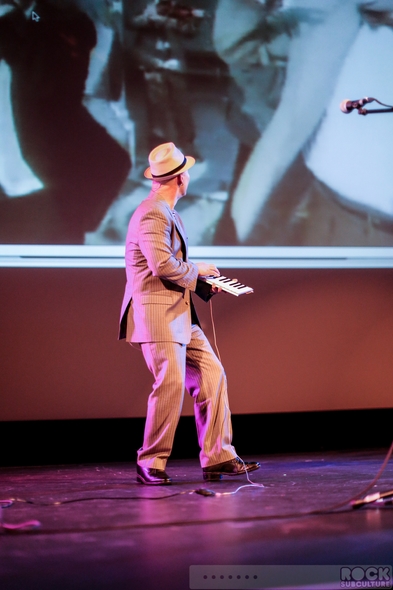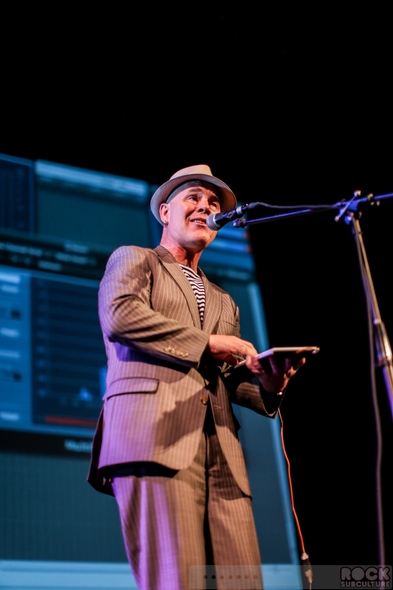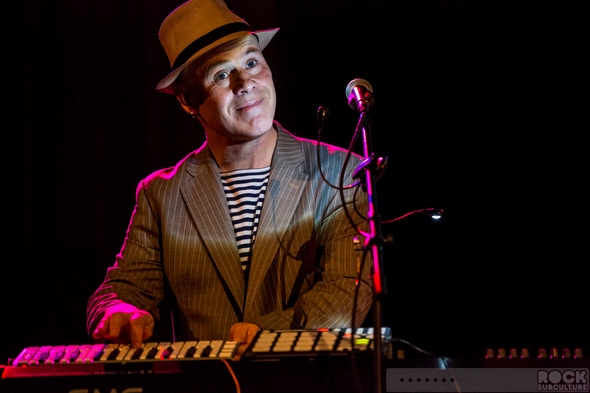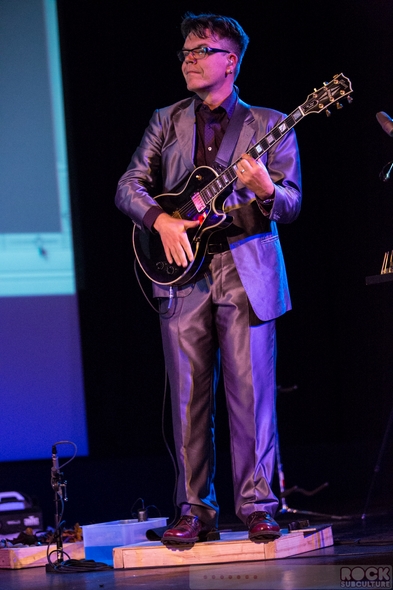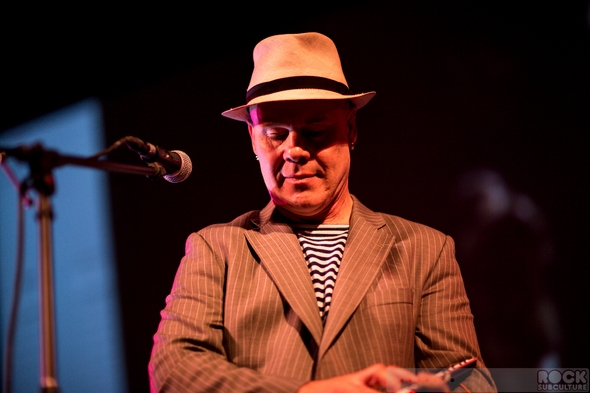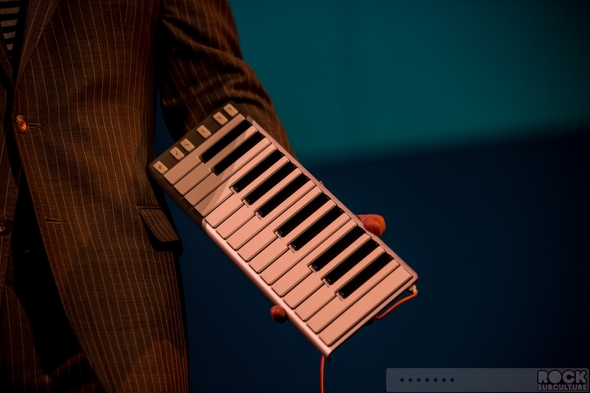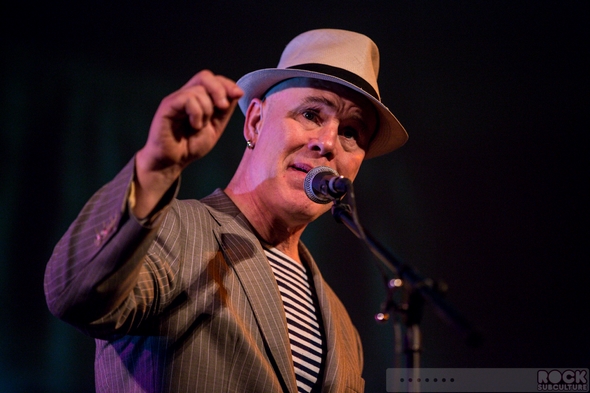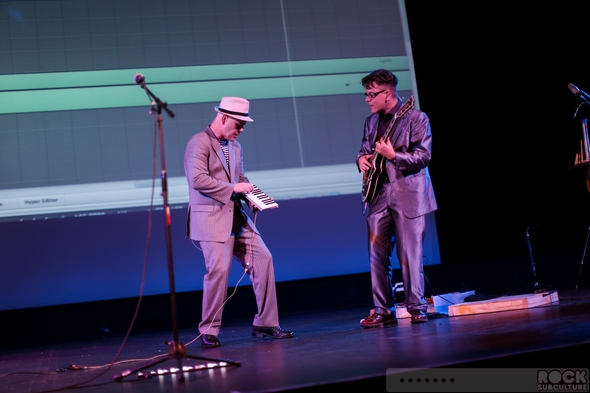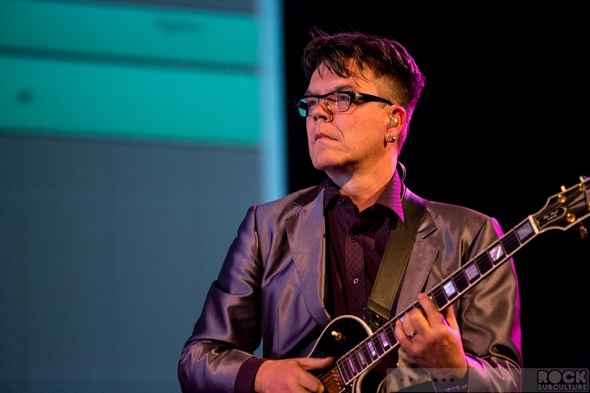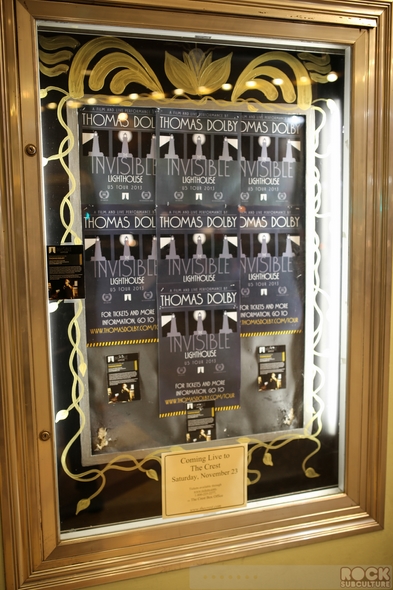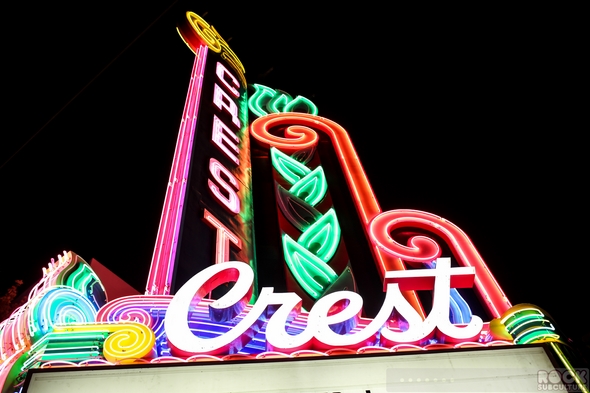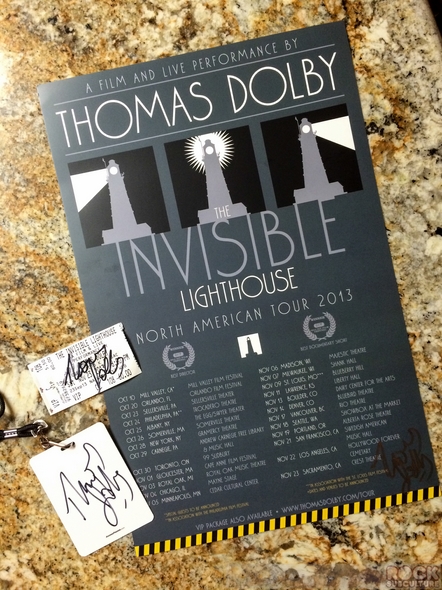 Jason DeBord