This is part of a continuing series of my impressions and experiences staying at various hotels and resorts while traveling to attend concerts worldwide. This stay was during my recent trip to the beach cities in Los Angeles in January 2014. This review is for Ayres Hotel Manhattan Beach / Hawthorne in Los Angeles, California.
Property: Ayres Hotel Manhattan Beach / Hawthorne
Location: Hawthorne
Address: 14400 Hindry Avenue, Hawthorne, CA 90250
Phone: (800) 675-3550
Website:  www.ayreshotels.com
Room Type/Class: (Room 422)
Date: January 23 – January 25, 2014
TripAdvisor Page/Reviews: LINK
Booking Source: Hotwire
Overall Rating: 4/5 [Note: Score is totally subjective based on price, location, and comparison to "like" properties within same area and price range]
So the most curious thing about Ayres Hotel Manhattan Beach / Hawthorne is the "Manhattan Beach / Hawthorne" aspect of the name.  I did not look at a map, but having lived in that area many years ago for grad school, it "felt" more like Hawthorne, though Manhattan Beach is of course the more desirable of the two.
It had been some time since I'd been in that precise area, and it has sure built up with retail, restaurants and the like (which is more of a positive for adjacency to a hotel, depending on what you are looking for.
Parking is easy as it is self-parking with more than enough spaces all around the hotel, all a short walk to the entrance.
The lobby area is actually pretty impressive (though the decor felt a bit out of place for the "beach cities", as it's quite formal, though that is neither here nor there).  Quite grand, and with a raging fire in the fireplace as well.
There is a nice looking restaurant on site, but I did not have time to check it out.
Check-in was smooth and simple, and the front desk staff were very helpful and courteous.
There is a nice pool and spa area as well, but being January, it was obviously too cold, even for Los Angeles.
One nice amenity I noted walking to my room is that there is a clothes washer and dryer on each floor, adjacent to a drink vending machine and ice machine.
I had an interior view room, overlooking the pool area below.
The room itself was very comfortable with a nice bed, a dresser with built-in television, and desk with chair.  There was also a couch and table as well as closet with iron and ironing board.
The bathroom featured a single sink and shower over tub.  Also included was a mini-fridge and microwave, as well as a coffee maker and associated supplies.
All in all a nice, clean, comfortable hotel with easy freeway access.
Below are some photos taken during my stay: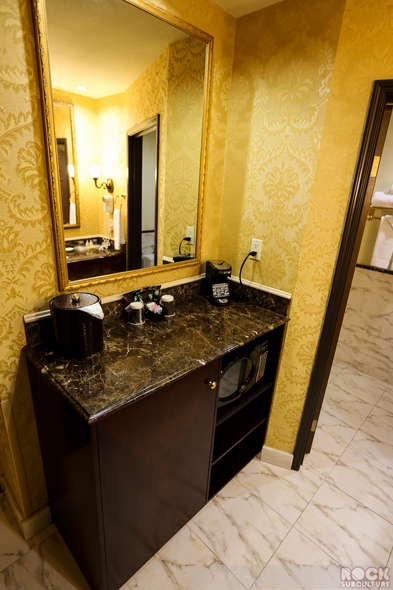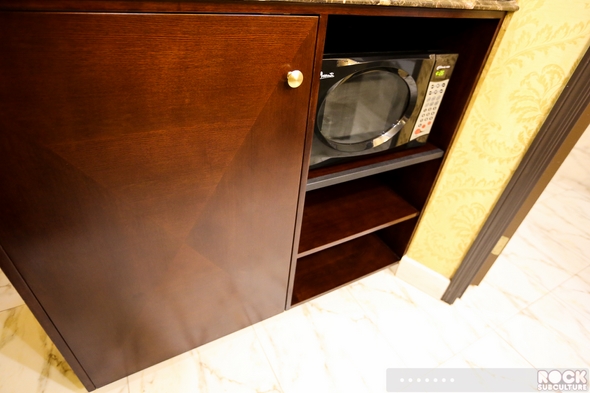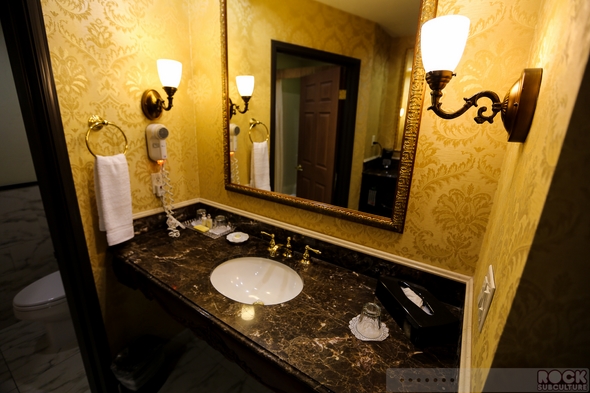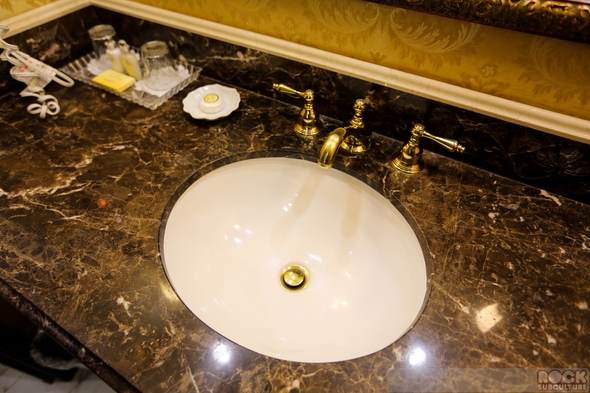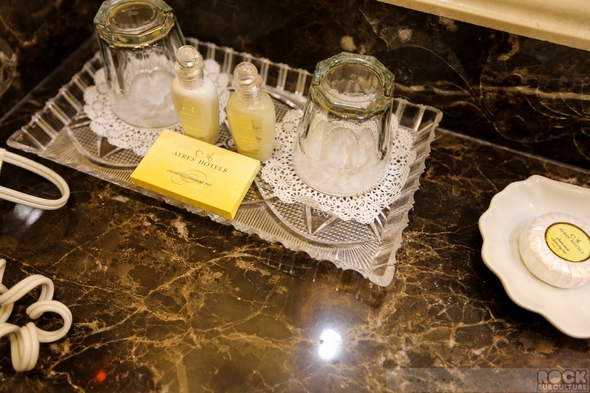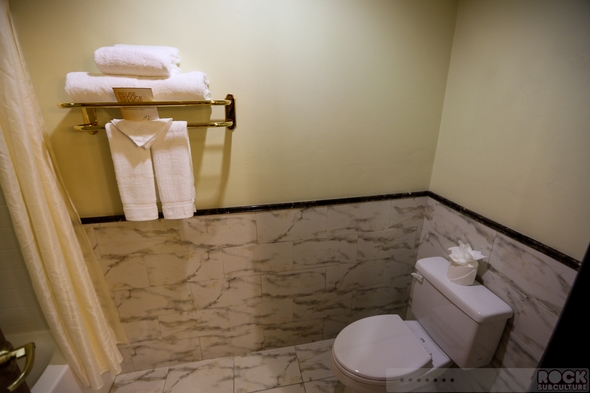 Jason DeBord