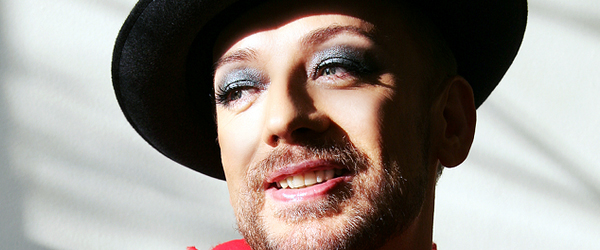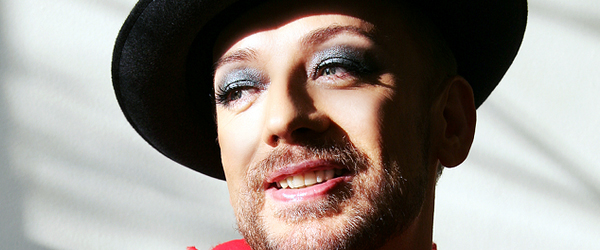 Boy George, best known for fronting 80s New Wave pioneer Culture Club, will be playing 18 cities in North America this month following the release of his new single, "King of Everything", from last year's studio album, This Is What I Do.  The tour will include a 9-piece band with brass section, promising to tap into his brand of fusing together many different genres, including gospel, reggae, pop, rock, and soul.
Full details about the tour and latest album can be found on his official site at www.boygeorgeuk.com: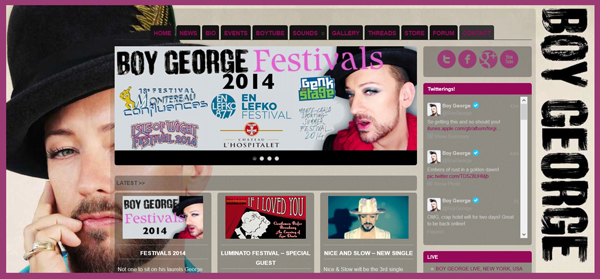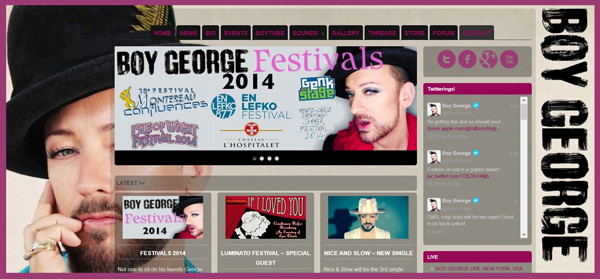 Below is the list of the North American dates, as well as follow-up festival dates overseas:
April 18 – The Theater of the Living Arts – Philadelphia
April 19 – Royale Nightclub – Boston
April 21 – 9:30 Club – Washington, D.C.
April 22 – Irving Plaza – New York City
April 24 – Danforth Music Hall – Toronto
April 26 – House of Blues – Chicago
April 28 – The Fillmore – San Francisco
April 29 – The Belasco – Los Angeles
June 7 – Montereau, France Parc Des Noues (Appearing at "Festival Montereau Confluences")
June 12 – Newport, United Kingdom (Appearing at "Isle Of Wight Festival")
Rock Subculture Journal will be covering the event at The Fillmore in San Francisco.
Click on the image below for the latest and up to date full Rock Subculture Journal schedule of pop and rock music concerts/tours coming up for review (2014 Rock Subculture Schedule):


Jason DeBord