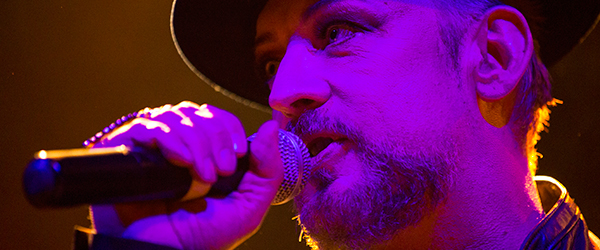 "It's all about the attitude, right?  Intention and context are everything.  What's next?  Oh, sometimes I surprise myself!"  80s pop culture icon Boy George, before launching into "Church of the Poison Mind" with his amazing band, one of a handful of songs performed to the sold out crowd at The Fillmore in San Francisco last night.  He had a lot to say to those who turned out for his show, and it marked his first visit to the city since 1999*.  He was beaming with joy throughout their lengthy set, that ran about two hours and fifteen minutes, with interesting anecdotes, and witty and self-deprecating humor (at one point describing himself as an emerging UK artist).  Culture Club's albums were some of the first I bought as a kid, but in their prime years of '83-'84, I was around 10-11 years old, so had no chance to see them live.  This was one of the tours I've most anticipated this year, and with uncertain expectations, in my wildest dreams I couldn't have imagined it would be, or even could be as stellar as it was.  It was truly magnificent on every level, and I'm an even bigger fan than ever after experiencing the show last night.  Definitely one of the best shows of the year.

Who: Boy George
Venue: The Fillmore
Where: San Francisco, California
Promoter: Live Nation
When: April 28, 2014
Seating: General Admission (also photo pass first three songs)
*NOTE: 1995 was cited during the show as the last visit to San Francisco for Boy George, but my friend Dina pointed out today that there was a Culture Club show at Bill Graham Civic Auditorium on January 8, 1999 (see www.setlist.fm); the last time he played The Fillmore was 1995.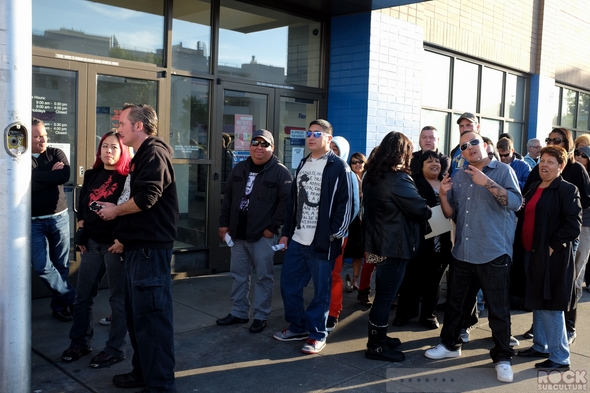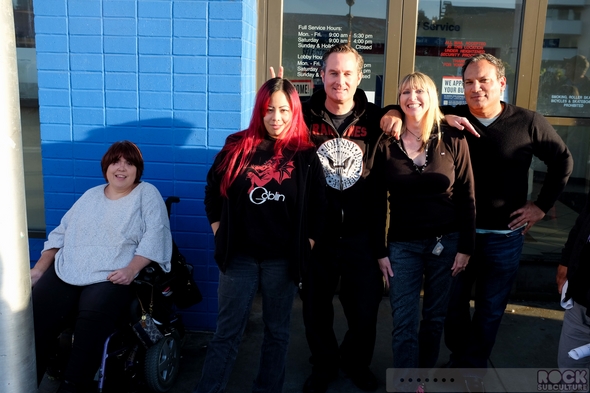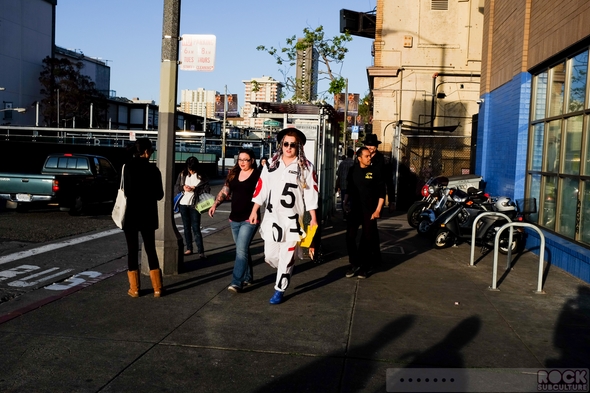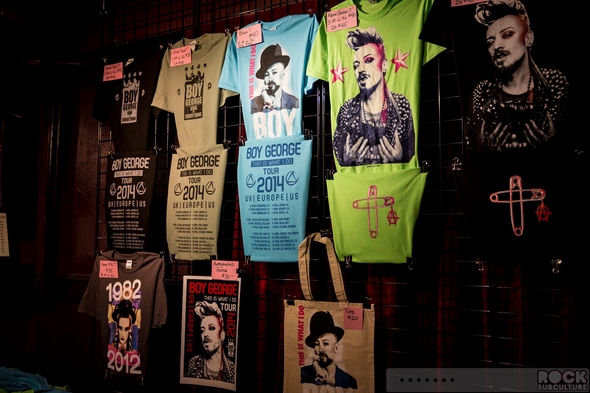 UPDATE: Join The Discussion on Twitter:
— Boy George (@BoyGeorge) April 30, 2014
There was no opening/supporting artist, marking this as "An Evening With…" style performance.

As Boy George had not performed with a band in San Francisco for so many years, the venue sold out at it's 1,150 capacity general admission tickets fairly quickly.
I had a number of friends show up very early – starting at about 3:30 for the 7:00 doors show, and they were at the very front of the line.  In fact, this was the longest line-up I've ever seen at The Fillmore pre-doors.  The show started right on time at 8:30 and ran until around 10:45 or so…
It was a very festive group, with many dressed for the occasion (leading to my quote at the start of this article, as Boy George interacted with one of those dressed as he did in the 80s and was quizzing about how much time was spent getting the look just right).
There was also a line of people with hopes of scoring a ticket at the box office (there ended up being just six available).
I was personally really excited to see Boy George, as he was among the last of my true childhood pop idols and icons I've never seen live (in that category, I would also include Billy Idol, Cyndi Lauper, Duran Duran, Terri Nunn, Adam Ant, etc.).
I remember circa 1983, at about 10 years old, buying cassettes at Gemco for Kissing to be Clever and Colour By Numbers, after having seen videos for the hit songs from each in heavy rotation on MTV and on the charts via Casey Kasem's American Top 40.  So while I go to a lot of concerts, this was one of those really rare special ones for me personally, filled with nostalgia and an overall surreal, dream-like kind of state of mind.
Boy George
Members
Boy George (vocals, harmonica)
Zee Asha (vocals)
Dave Liddell (trombone)
Reuben Fowler (trumpet)
James Vargas (saxophone)
Mike Gorman (piano, keyboards)
Kevan Frost (bass guitar, vocals)
Richie Stevens (drums, percussion)
John Themis (guitar)
Obviously, those who are old enough associate Boy George with Culture Club, and the majority probably imagine them to be synonymous, as he was the front man and except for those really into music, wouldn't have any lasting impression of the other members.
Boy George (born George Alan O'Dowd) was truly one of the most unique individuals of the early 80s, and that is saying quite a bit, as it was a time in which there was a lot going on in music, fashion, and politics.
Culture Club found significant critical and popular success with its first two albums, which served to fuse a lot of different musical styles including pop, reggae, soul, blues, and more…  and it was imported from England into the U.S. along with the broader New Wave movement, though it was kind of in a class all it's own, with a very unique style and sensibility.
Of course, all of it was famously intertwined with Boy George and his persona, which was given even more of a showcase with the explosion of popularity with music videos, thanks to MTV.
Prior to the formation of Culture Club, Boy George performed with Bow Wow Wow (who were former members of Adam and the Ants and a creation of Malcolm McLaren), but he was not a member of that band.
After early success, Culture Club fell apart for a variety of reasons, and the band came to an end circa 1986.
Boy George has been releasing solo material since 1987, and his most recent work, This Is What I Do, which came out last year, is excellent.
I had read a couple of reviews coming into the show Monday night, and what little I found seemed to be seeking out a negative take on his tour, so I wasn't sure if that was just the typical thing we find these days with music journalism in general or if there was something to it.
Regardless, I have absolutely nothing to say about the show at The Fillmore – it was truly stunning.
The band is just amazing. a group of truly skilled and proficient musicians, each bringing unique style and sound to the stage.  And each were given many moments to shine throughout the set, and Boy George seemed thrilled to give them all opportunities to have showcases of their own.  And with the collaboration was a real familiarity and intuitiveness that made me believe that they've played together a lot of maybe even enjoy bringing music alive on stage more than we could ever appreciate or understand.
The foundation for the night was music from the new album.  Of the 21 songs performed, 13 were from This Is What I Do (only missing "Make You Feel My Love" and "Video Games" from the bonus tracks).
Below is a photo of Boy George's set list as it laid on the stage throughout the performance: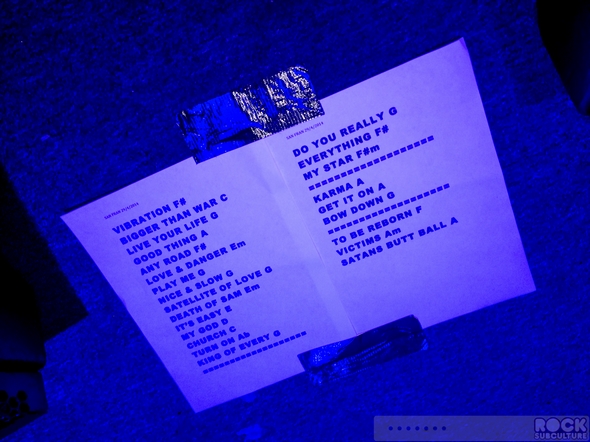 Below is the set list from the concert at The Fillmore in San Francisco on April 28th:
Feel the Vibration
Bigger Than War
Live Your Life
You'll Lose a Good Thing (Barbara Lynn cover)
Any Road
Love and Danger
Play Me
Nice and Slow
Satellite Of Love (Lou Reed cover)
Death of Samantha (Yoko Ono cover)
It's Easy
My God
Church of the Poison Mind (Culture Club song)
Turn On a Little Light for Me
King of Everything
Encore #1
Do You Really Want to Hurt Me? (Culture Club song)
Everything I Own (Bread cover)
My Star
Encore #2
Karma Chameleon (Culture Club song)
Get It On (T. Rex cover)
Bow Down Mister (Jesus Loves You song)
Encore #3
To Be Reborn
It Ain't Me Babe (Bob Dylan cover) [in place of Victims (Culture Club song) listed on set list]
Satan's Butterfly Ball
Highlights for me include the three Culture Club songs – "Do You Really Want To Hurt Me?", "Church of the Poison Mind", and "Karma Chameleon".  The latter I always felt was a catchy song but of the hits, never quite felt completely finished to me.  The reworked version played last night was the song that it always could have been – vastly superior to the original Culture Club studio recording – and really showcased how an imperfect song can be made perfect years later.  When I was researching the prior setlists for this tour and saw "Karma Chameleon" was a staple and "Time (Clock of the Heart)" was left off, I had thought that they should be swapped, and I'm so glad to have had an opportunity to have heard this contemporary version.
One of the biggest surprises is how amazing Boy George both looks and sounds.  He just exudes style and class, and his stage outfit (with borrowed hat) was contemporary yet true to his look.  He also had a certain way of moving on stage, and rarely stood still.
I suspect that movement has a lot to do with the music, in it's celebration of different genres.  Overall, the music was very celebratory, and have a very "island" vibe to it.
I loved how everything seemed to be designed to maximize the live setting, and the audience of fans.  There were fair amounts of opportunity for some audience participation, but overall it was a showcase on how a contemporary pop music concert can transcend those trappings, and elevate the entire concert into something truly special and "real", for lack of a better word.
I can imagine people who don't listen to ANY pop music but are maybe into classical or other non-pop styles coming to this show and being just as blown away as I was, as it is REAL MUSIC that touches the soul and has meaning, and is so expertly crafted that it all just comes together in harmony.
In any event, the show was amazing, and I would definitely catch it again if I have the opportunity.  It was truly brilliant, and I actually came away from it all with a mix of joy and sadness; joy for the obvious reasons but some sadness that Boy George is not widely recognized for the amazing, mature, and versatile artist that he has become.
Below are some photos of Boy George and his band performing on stage: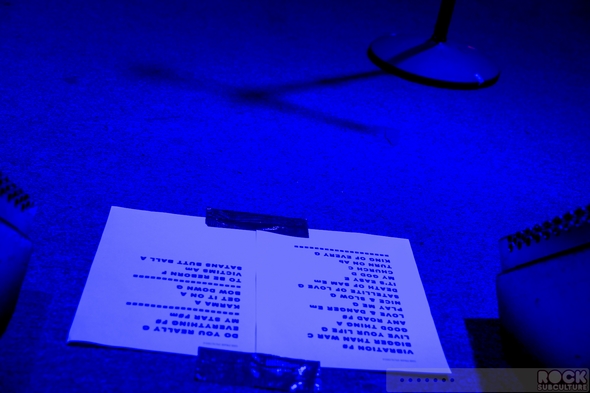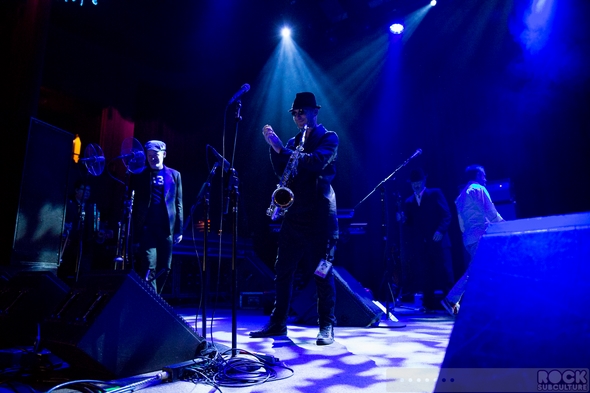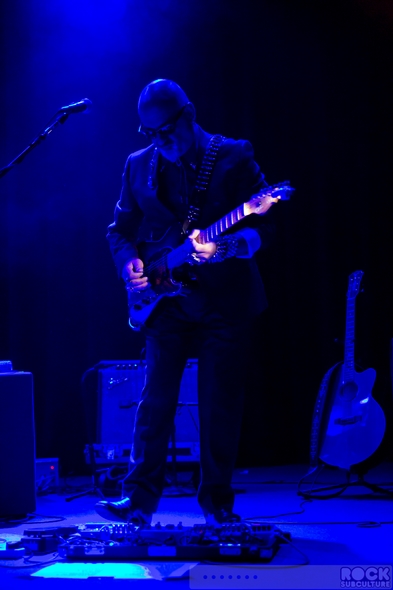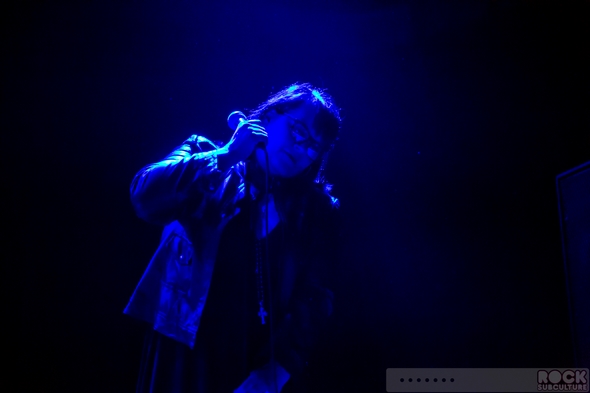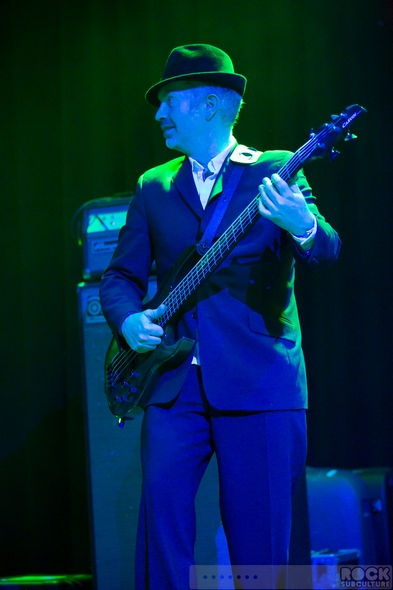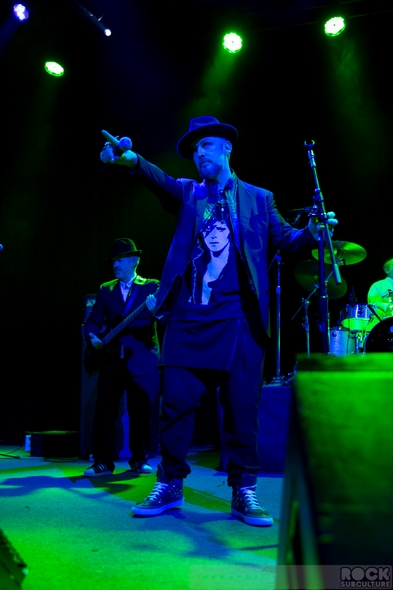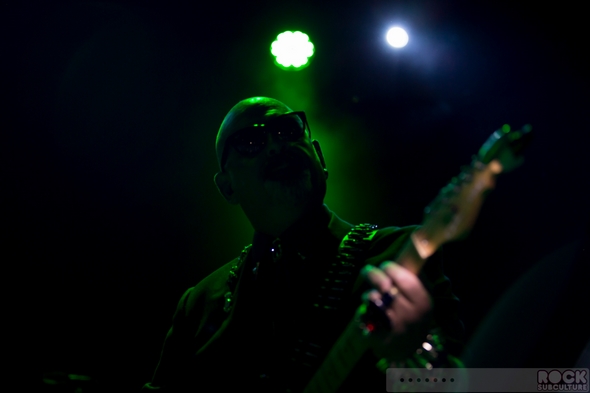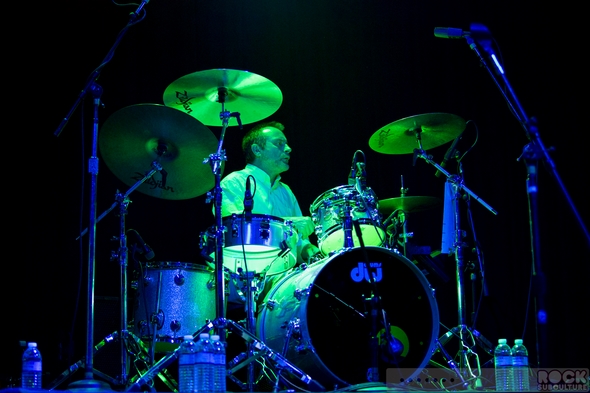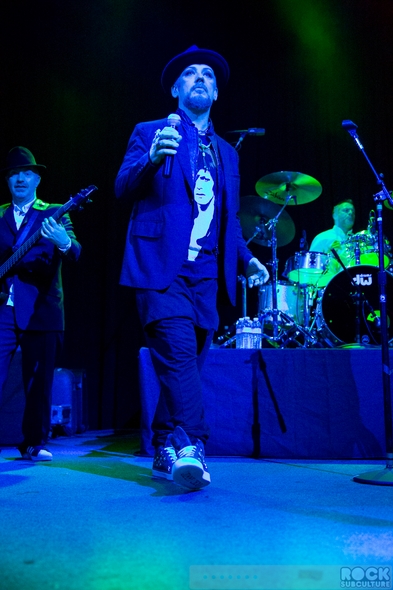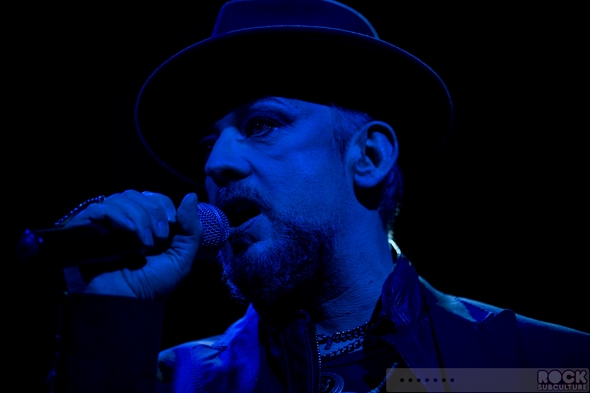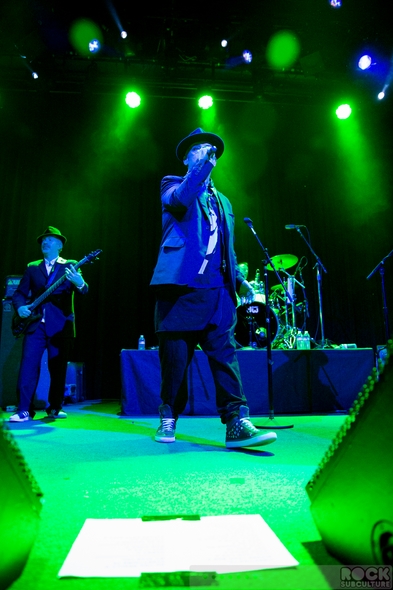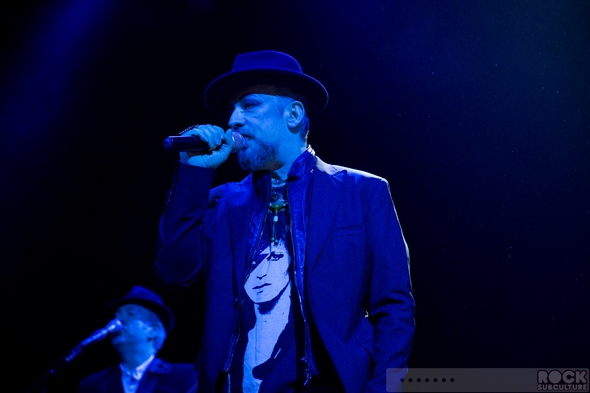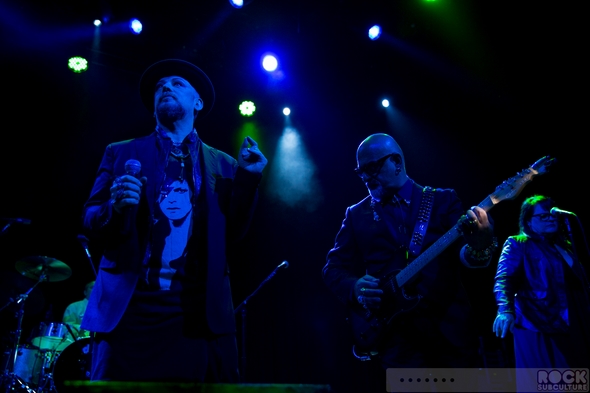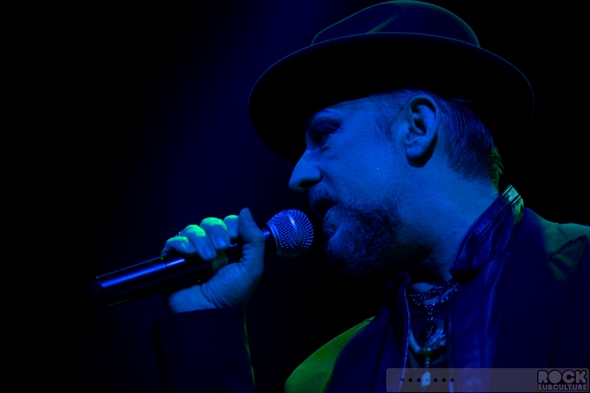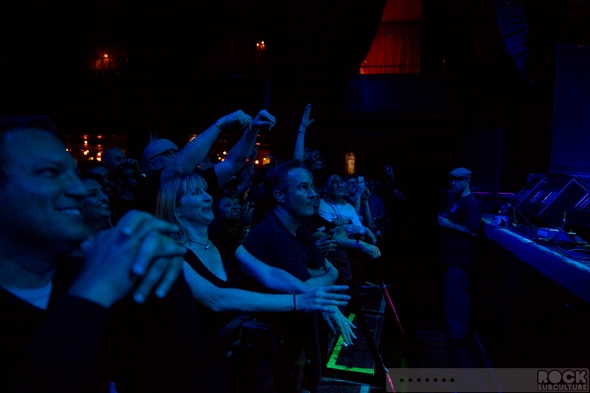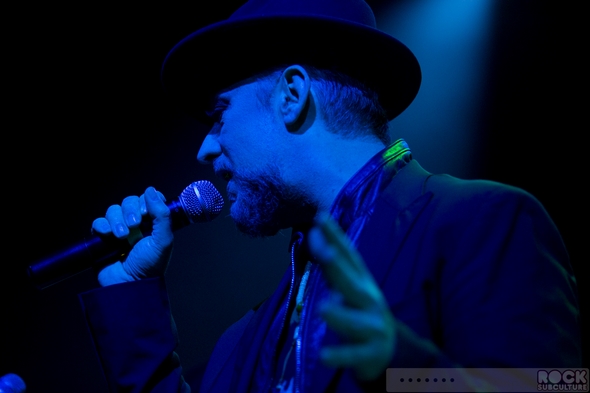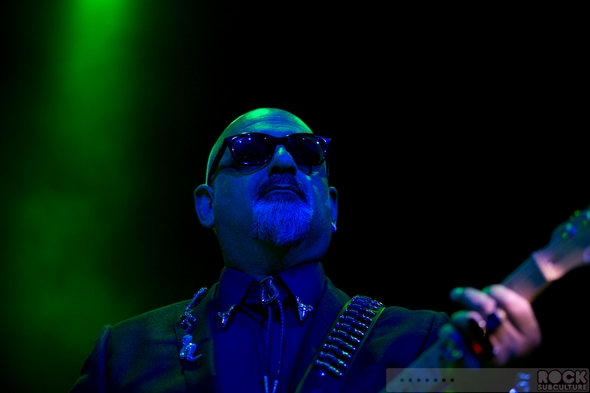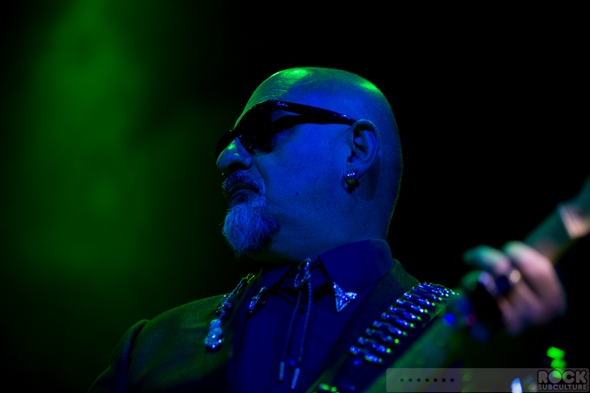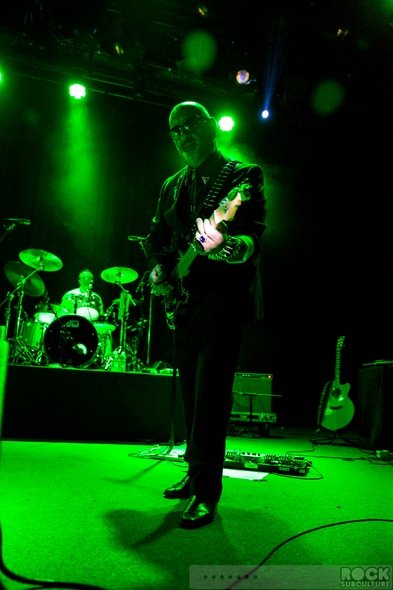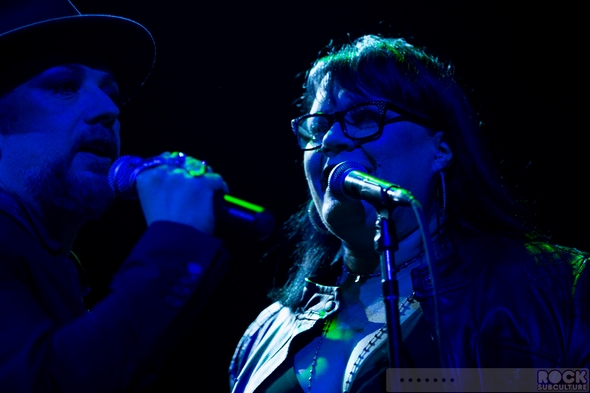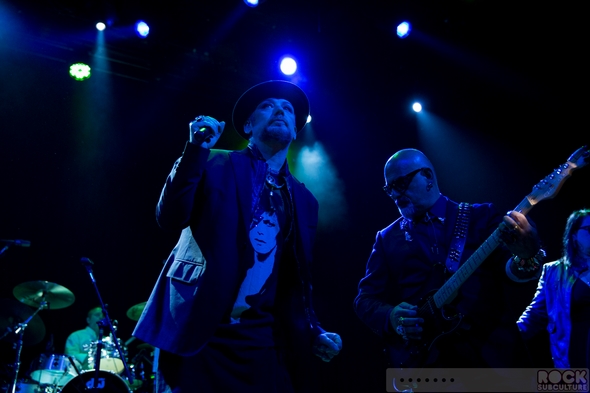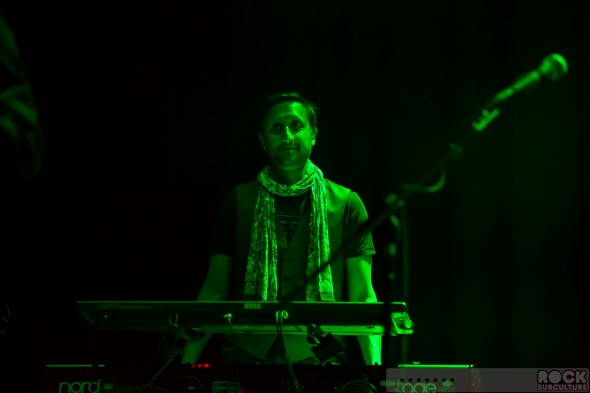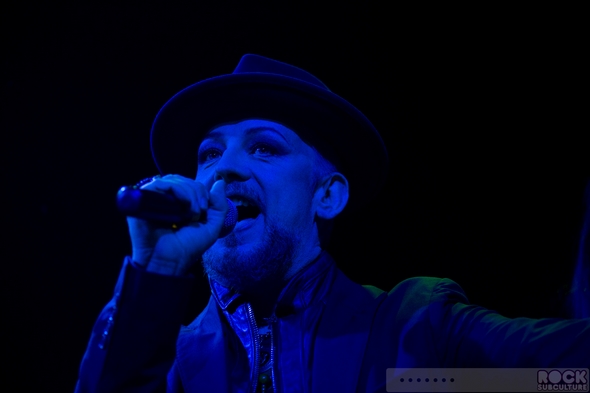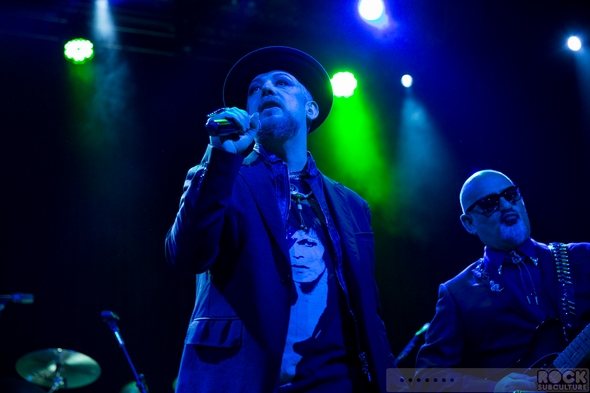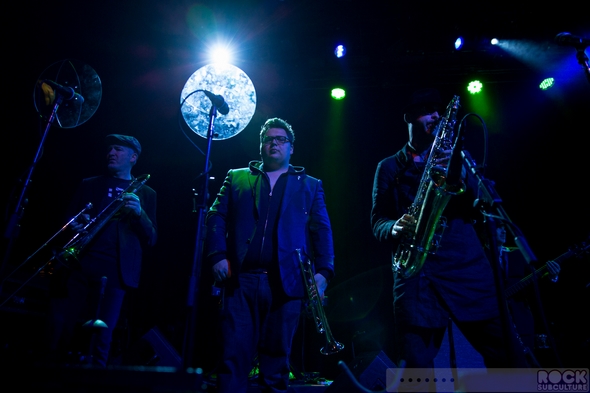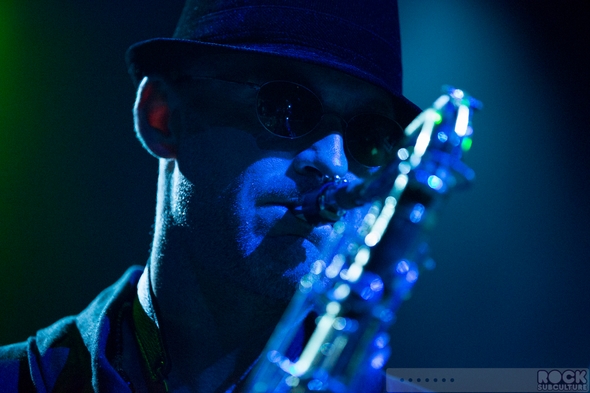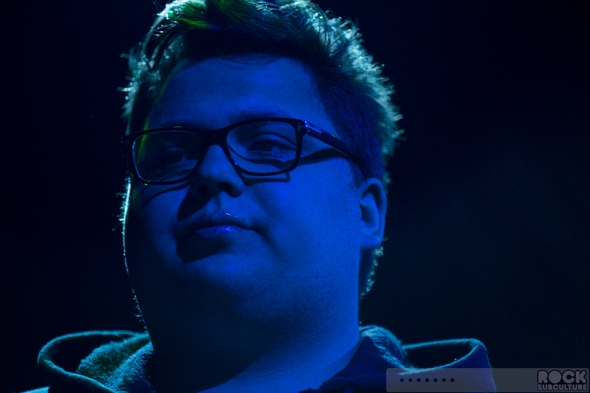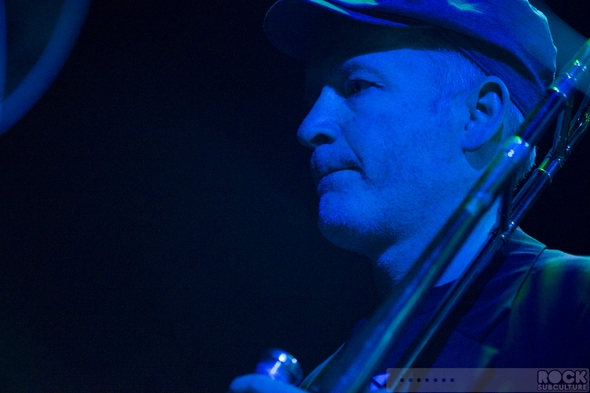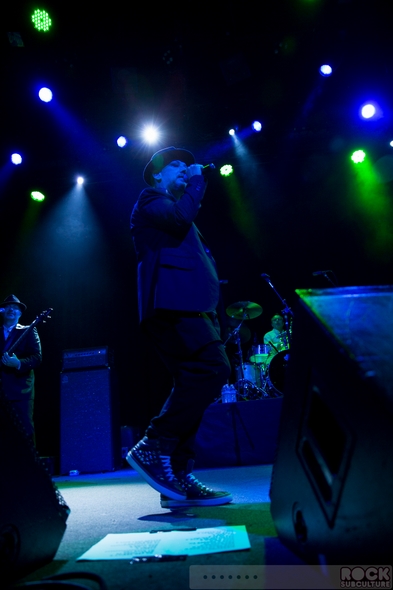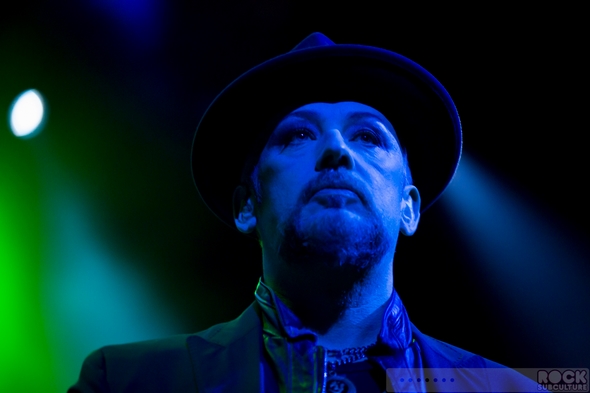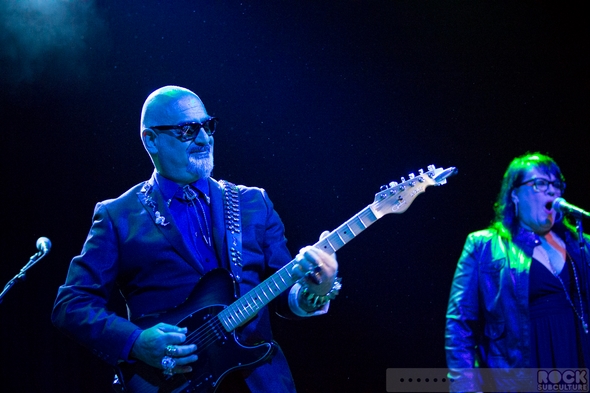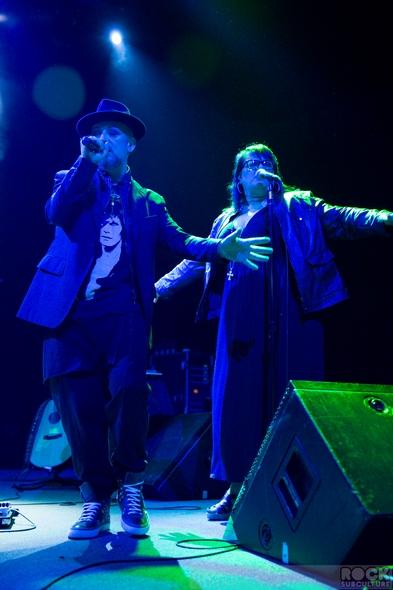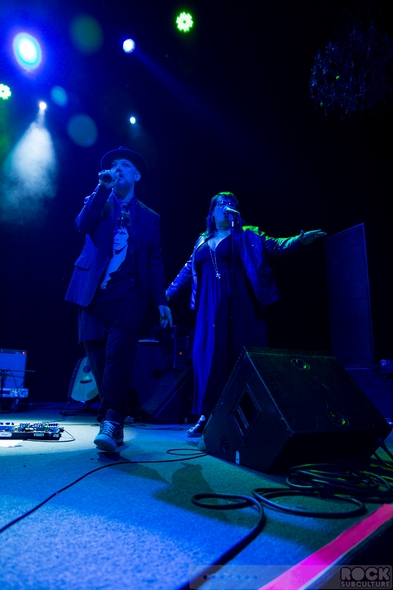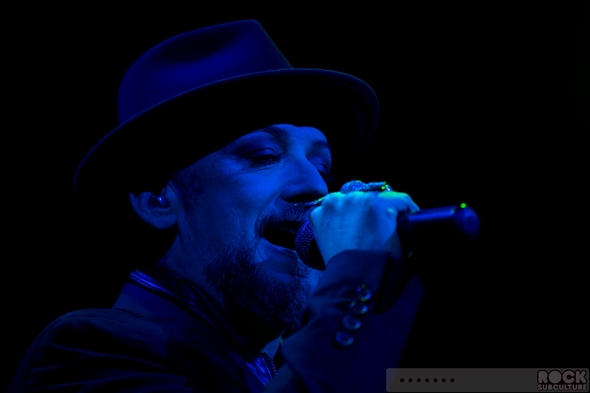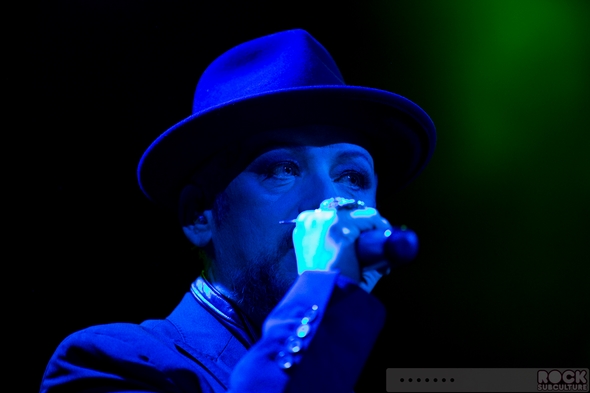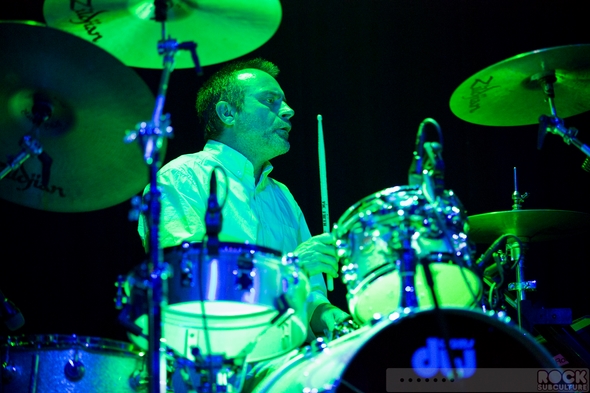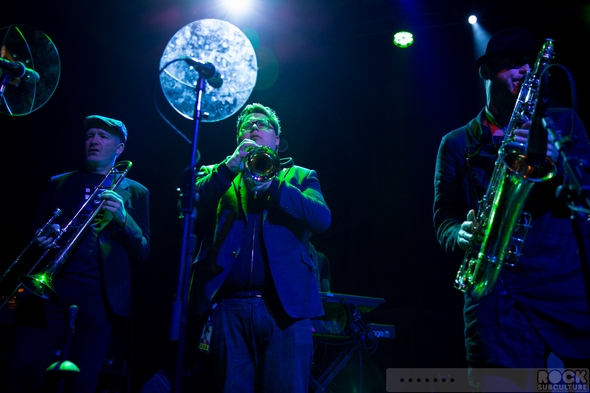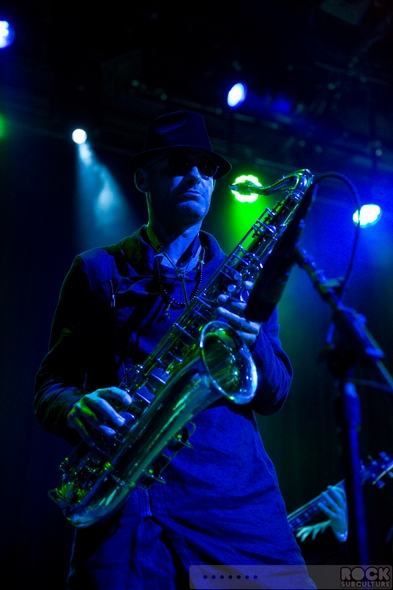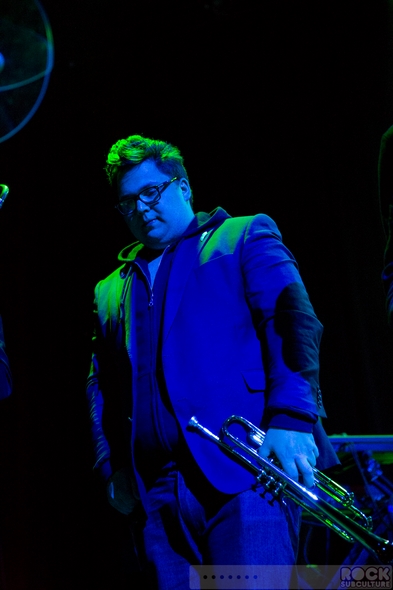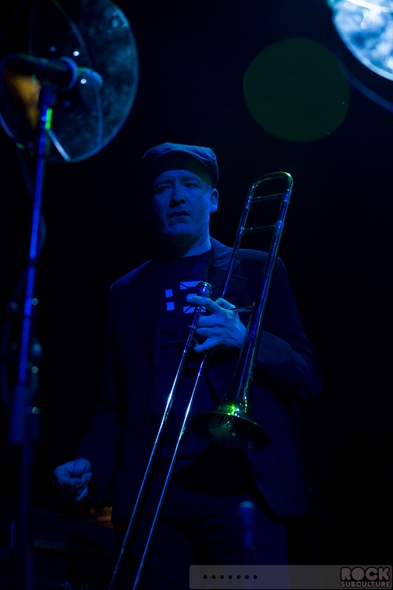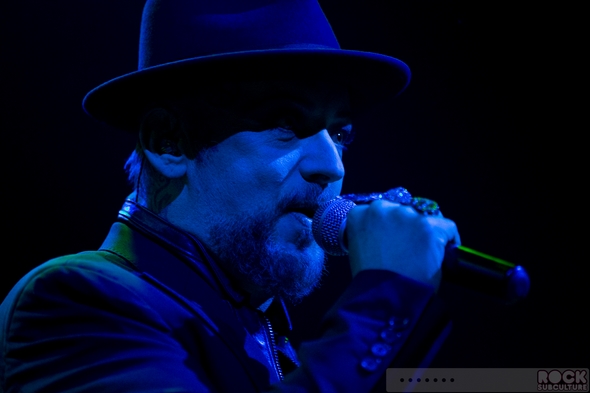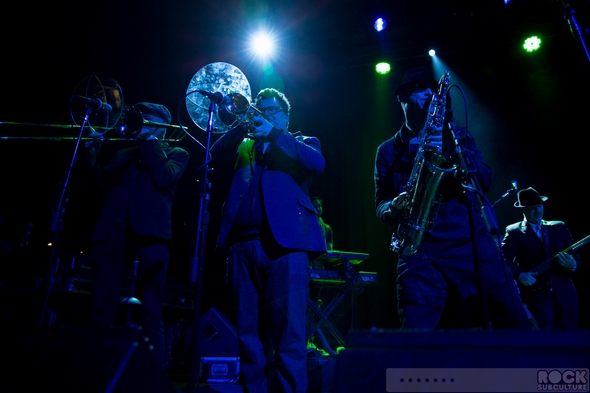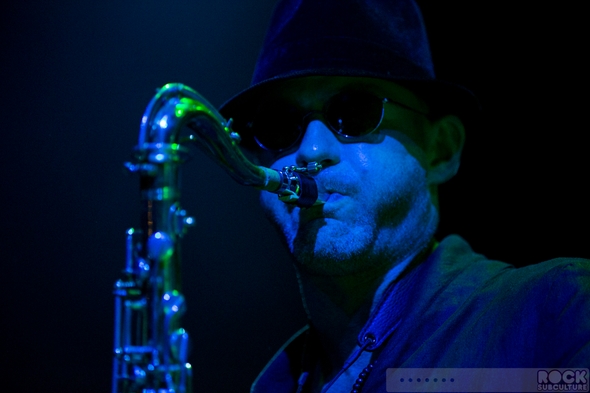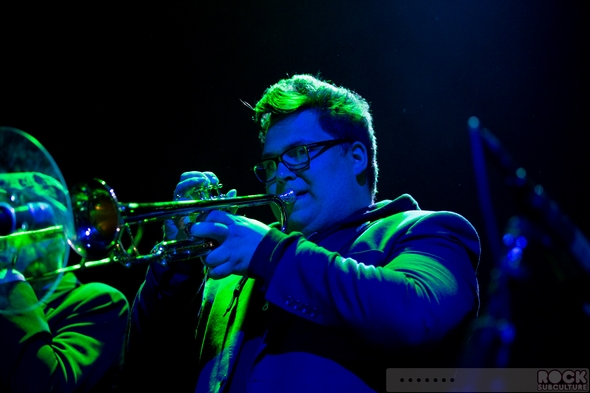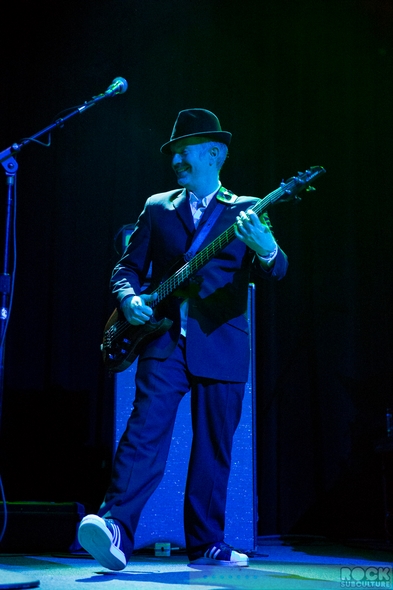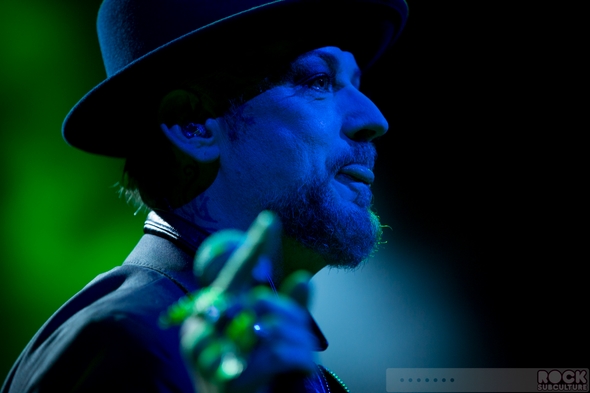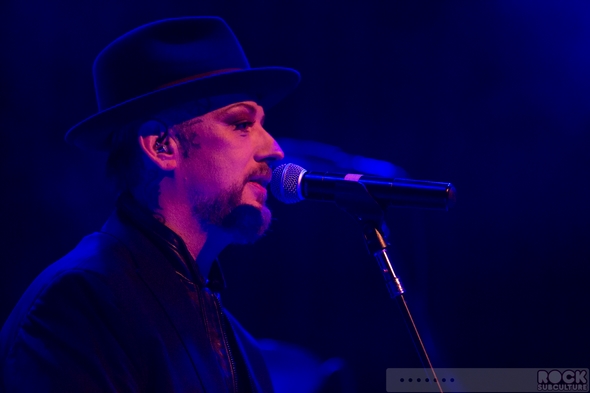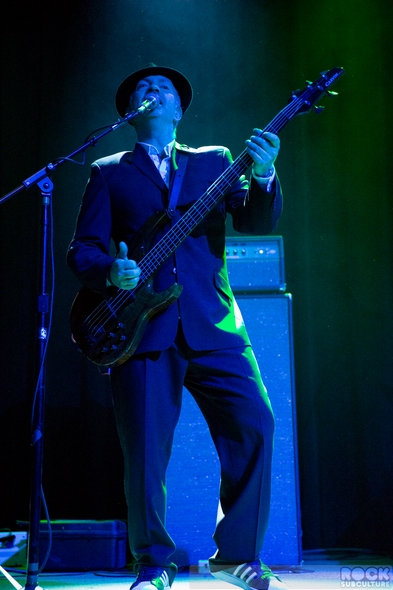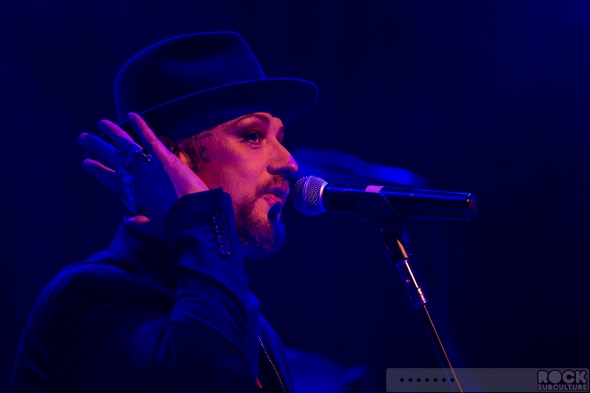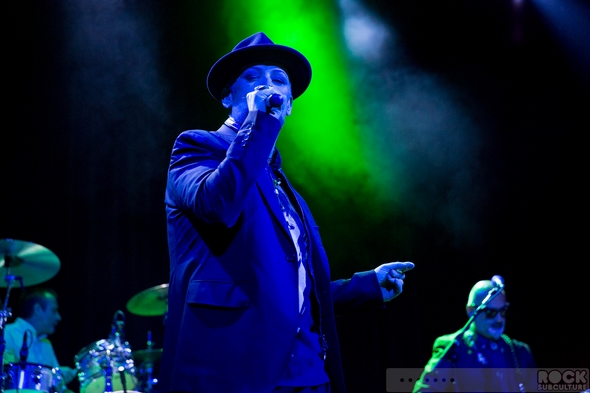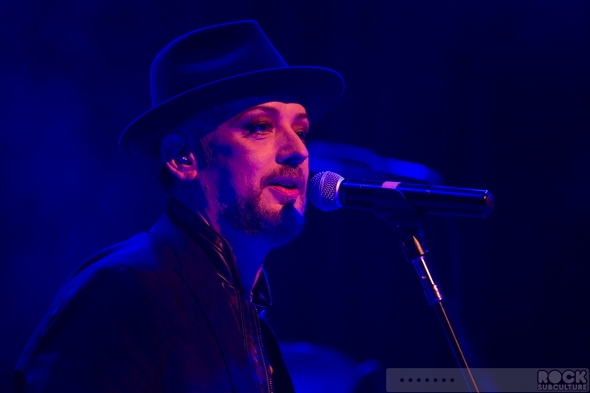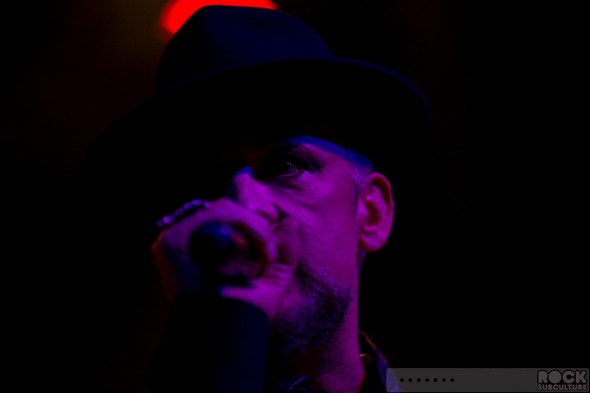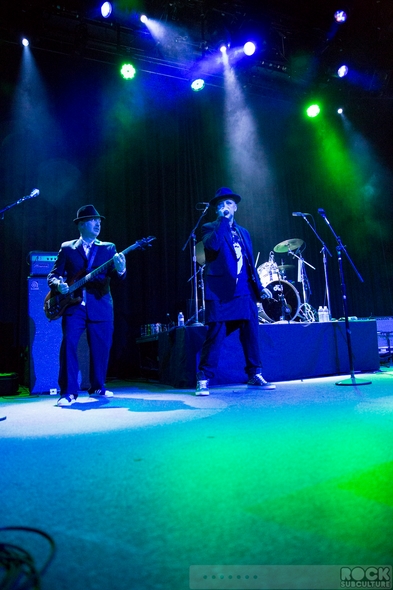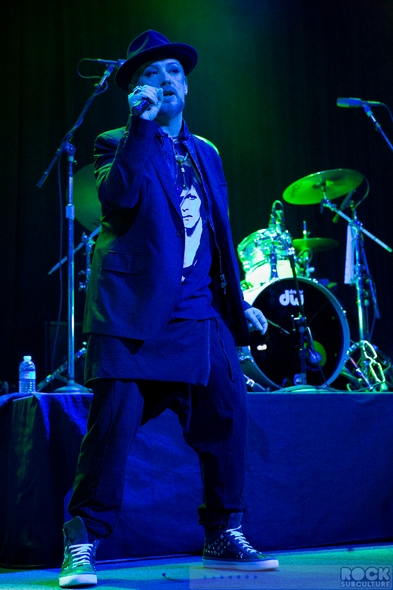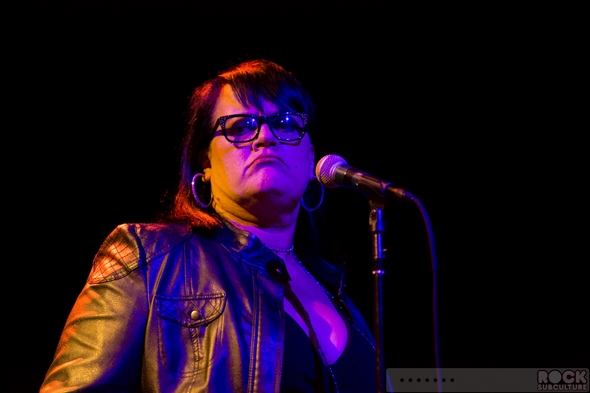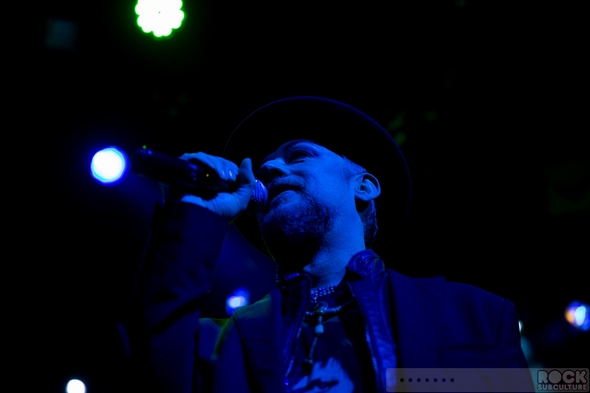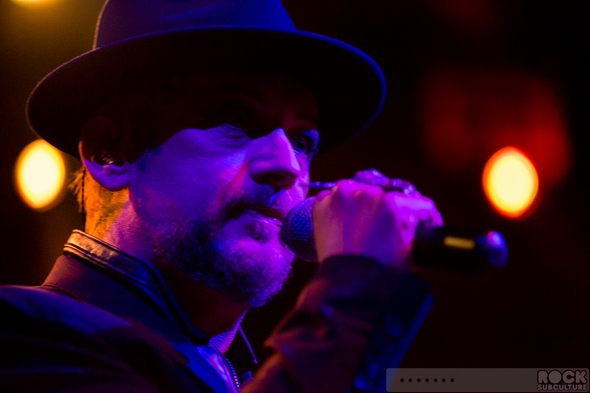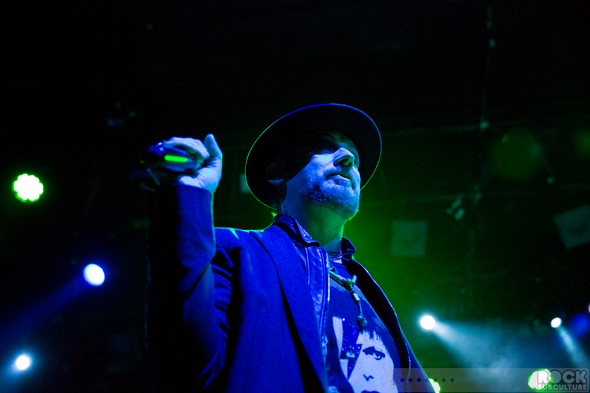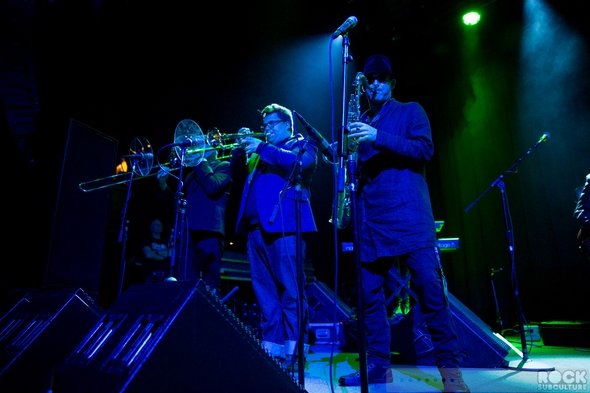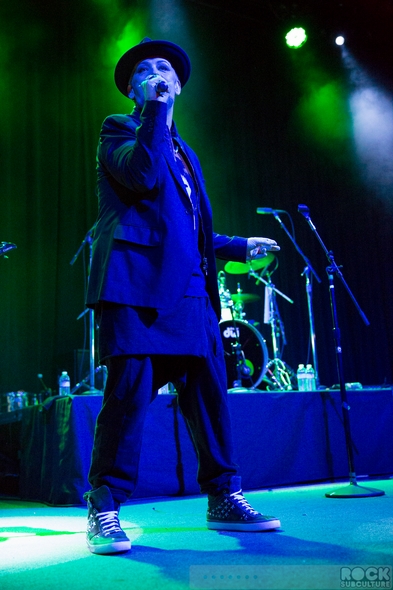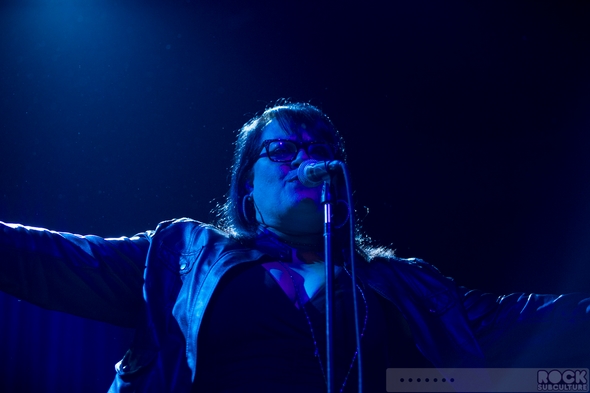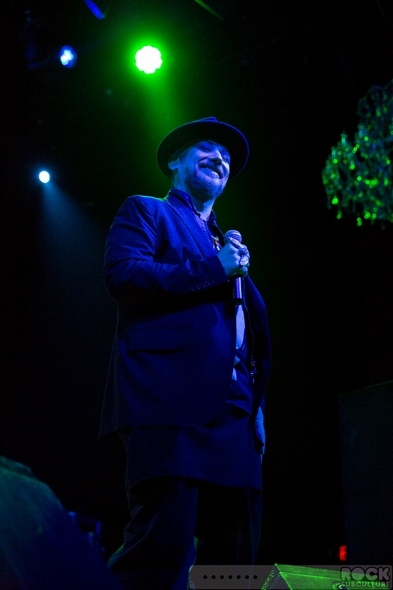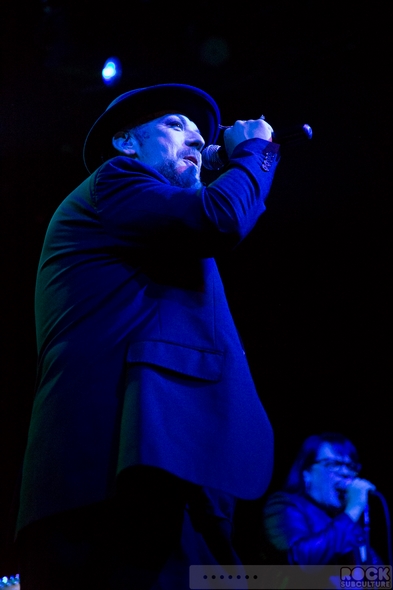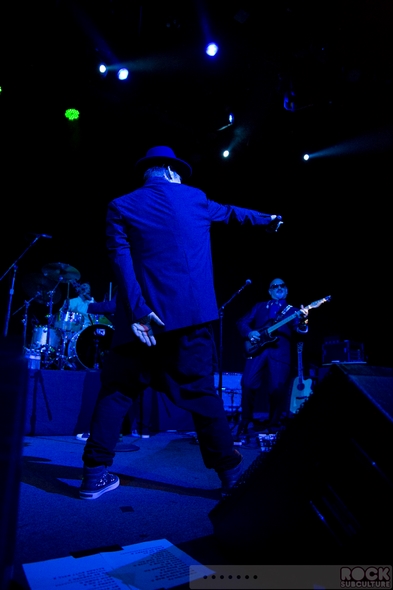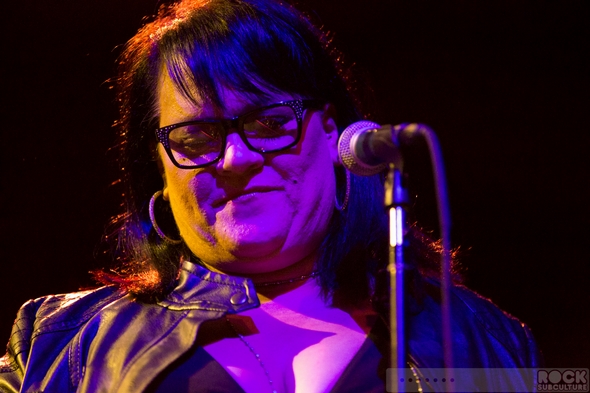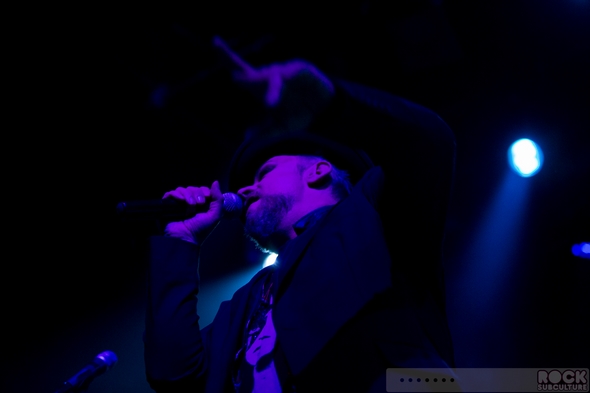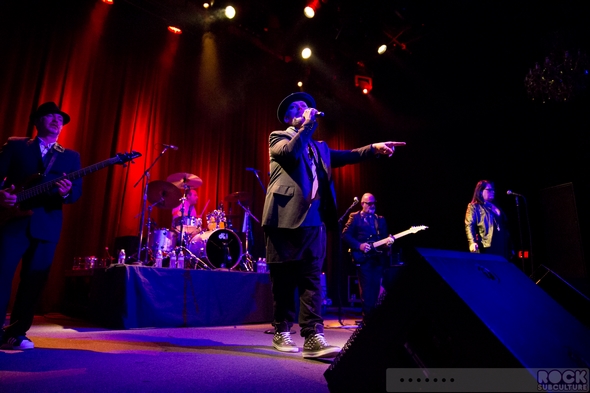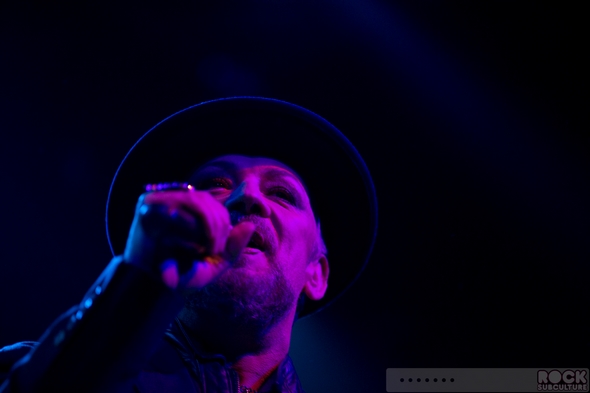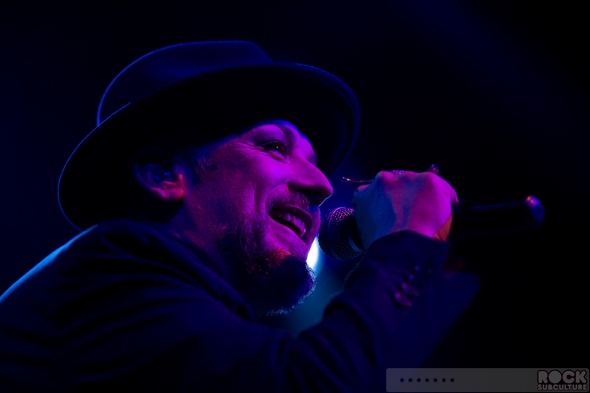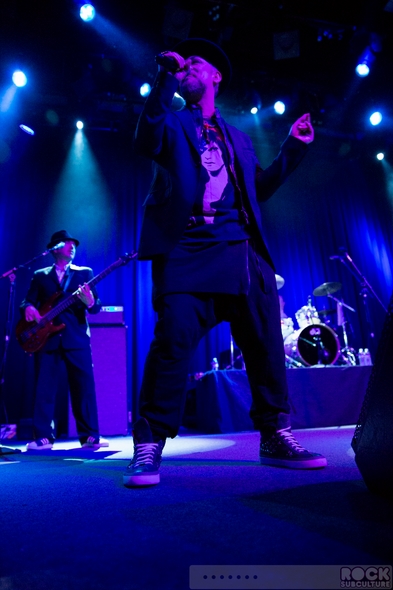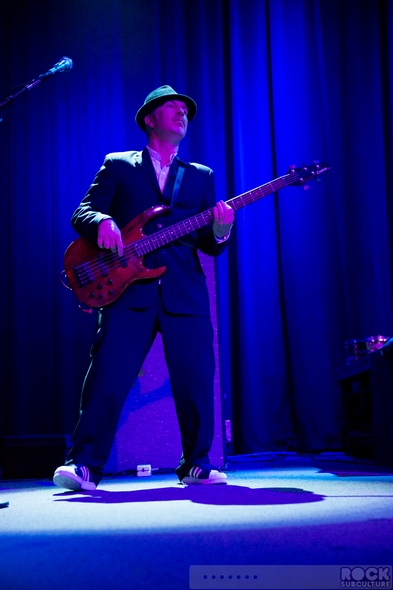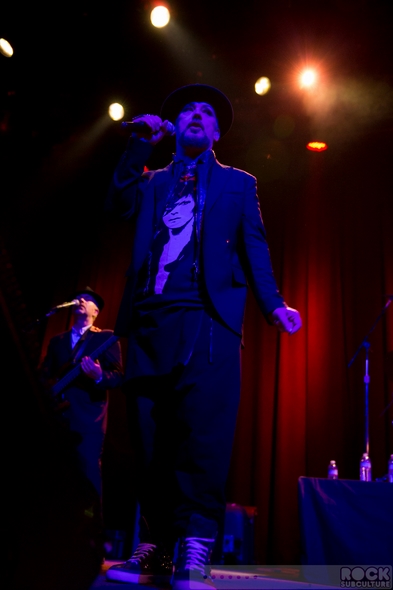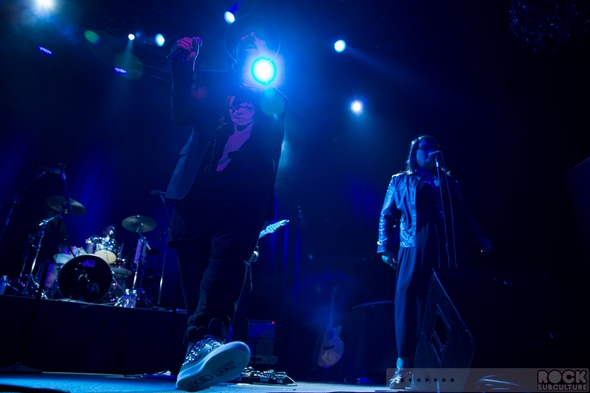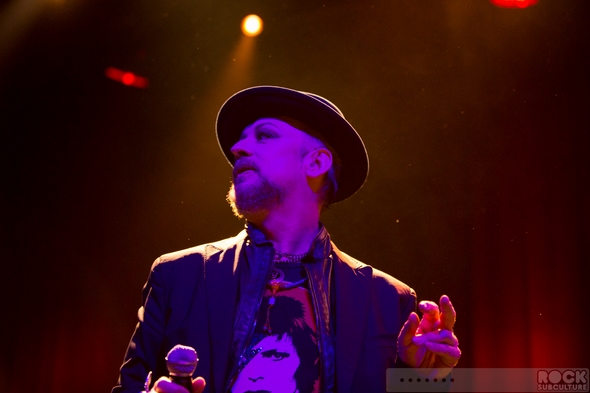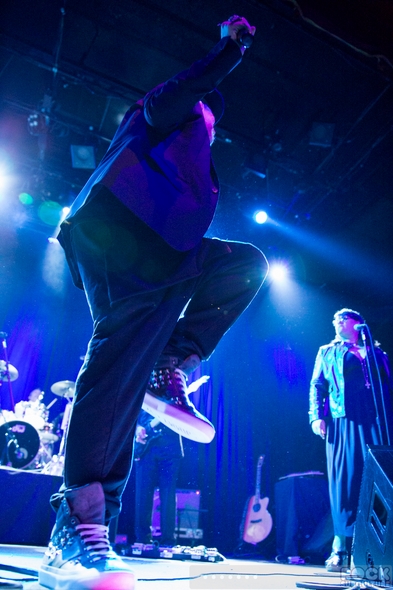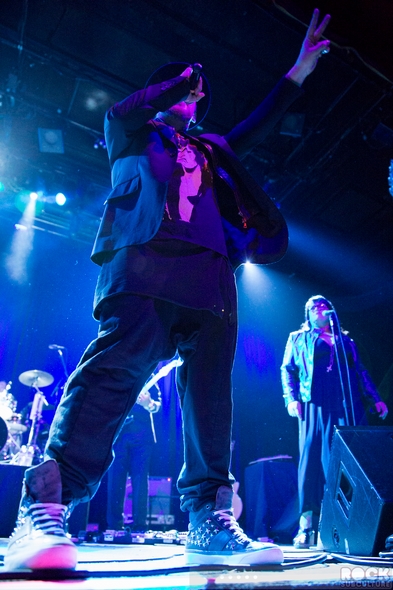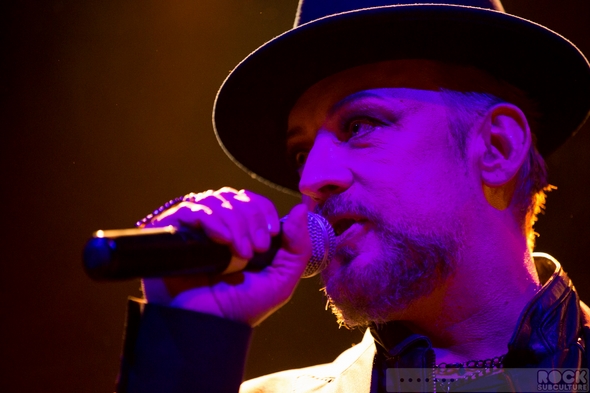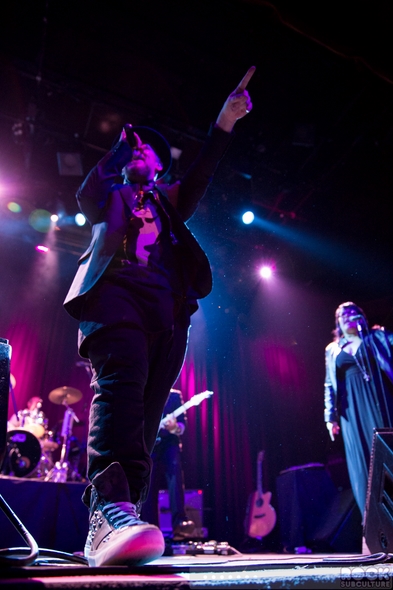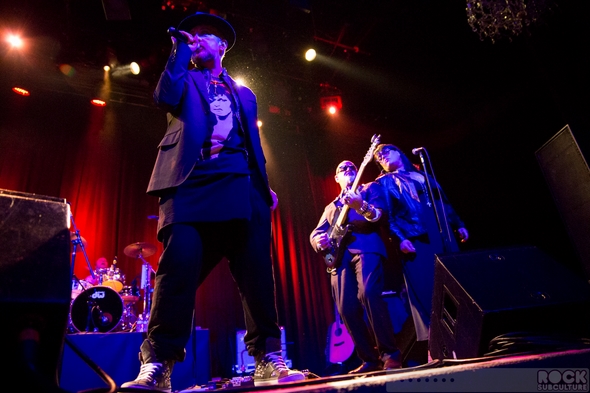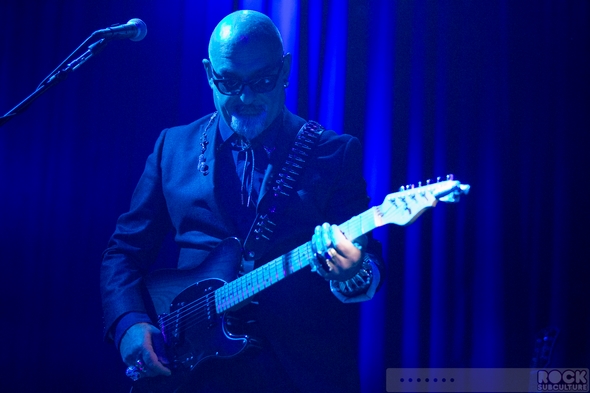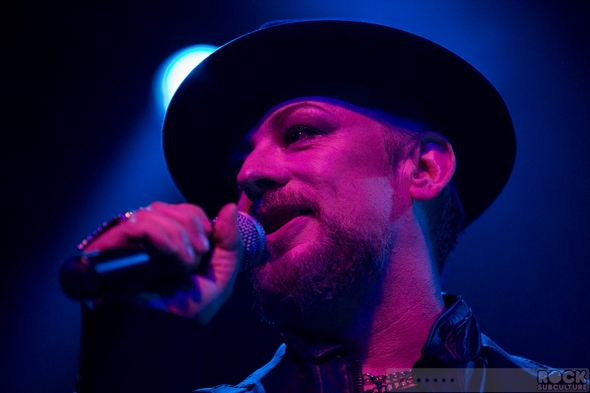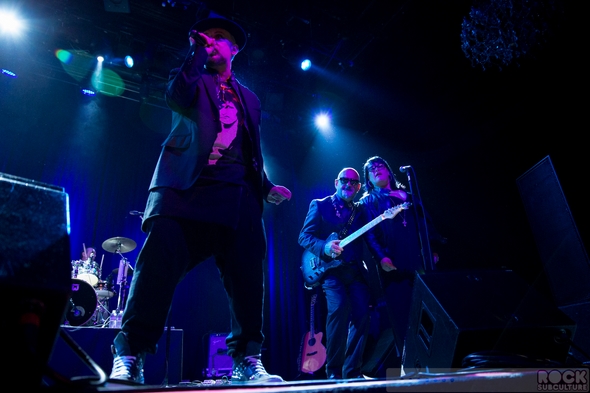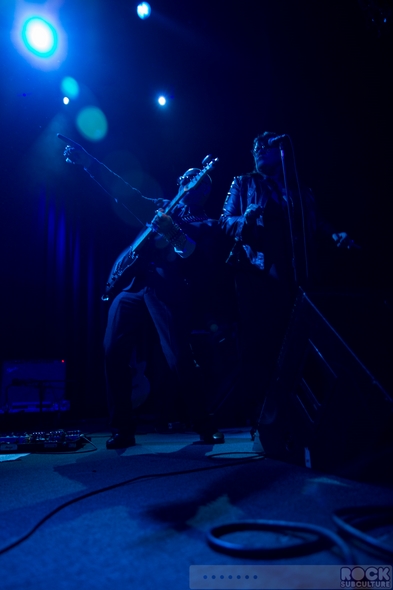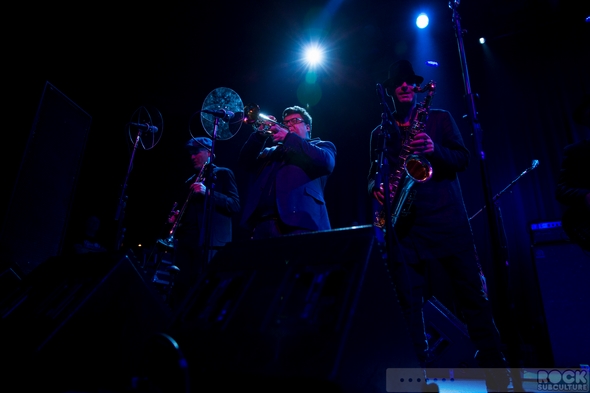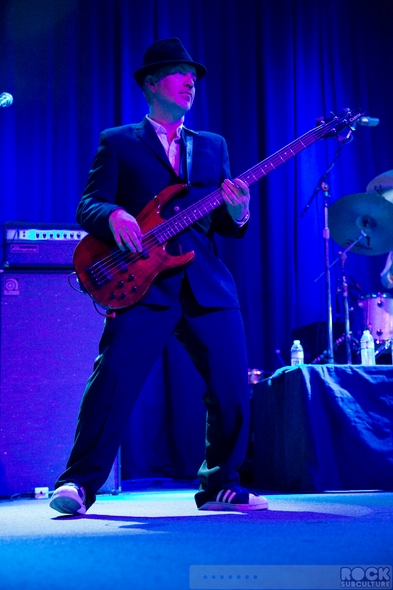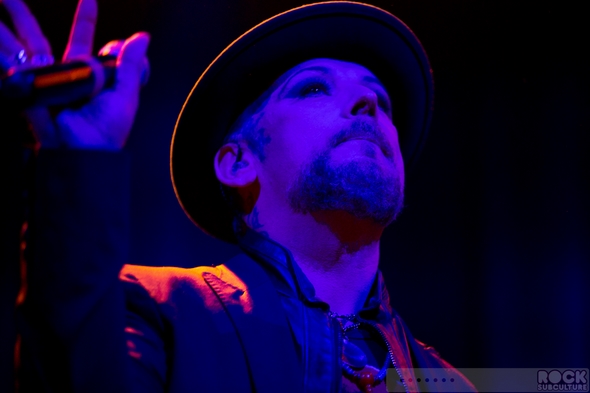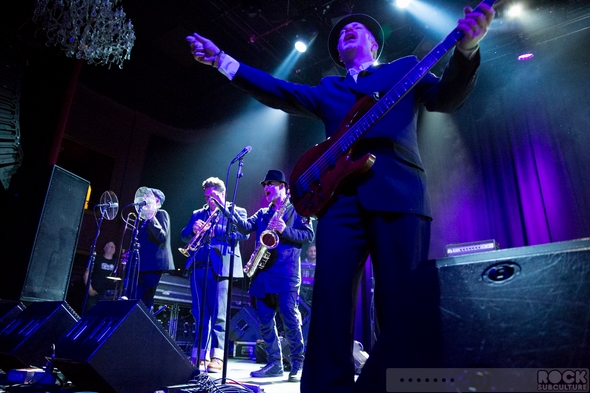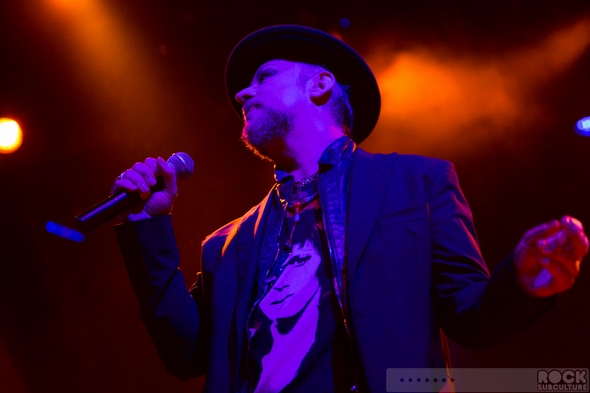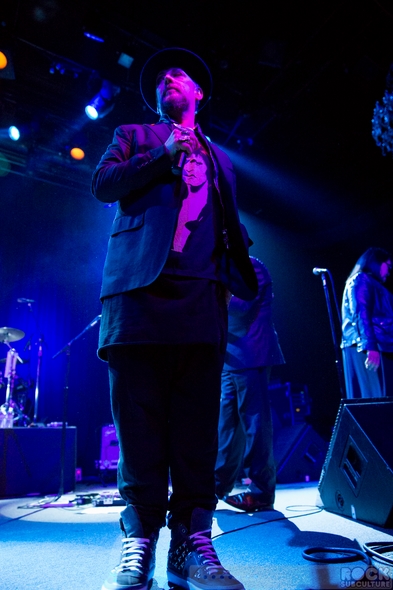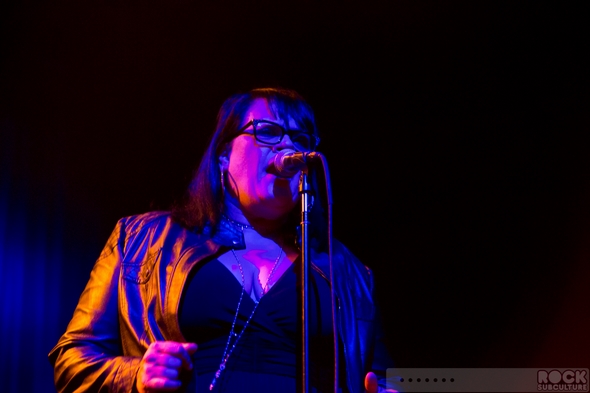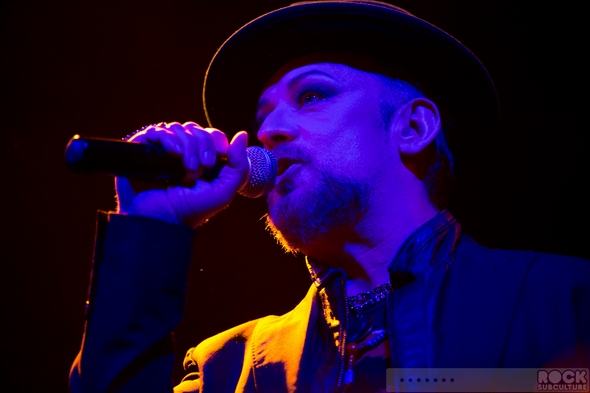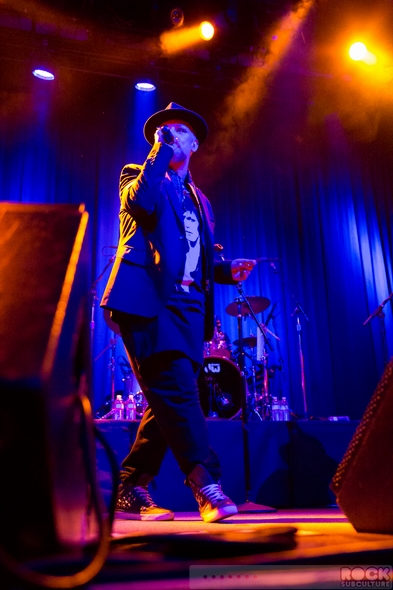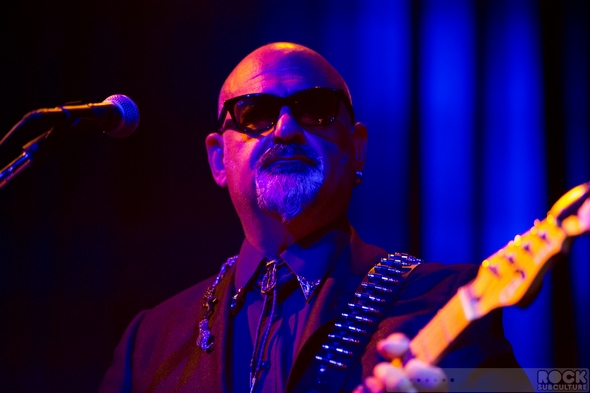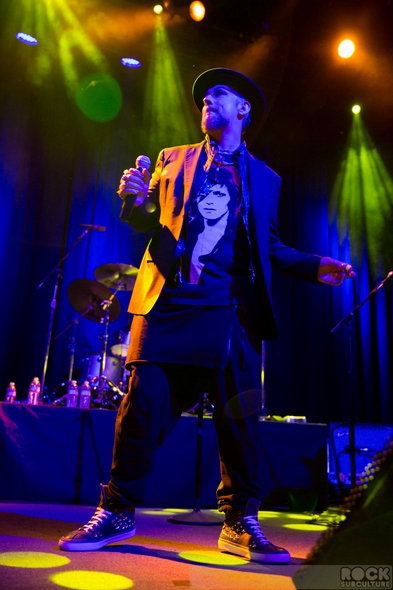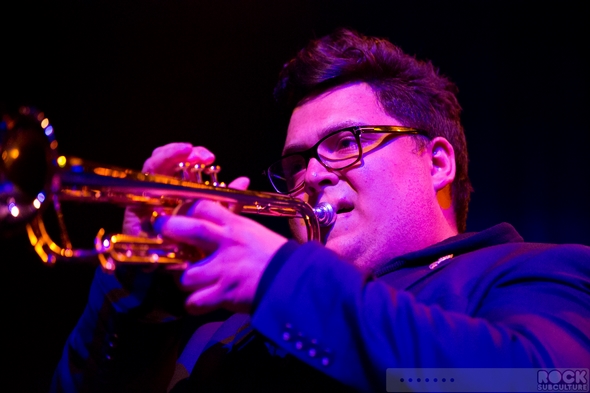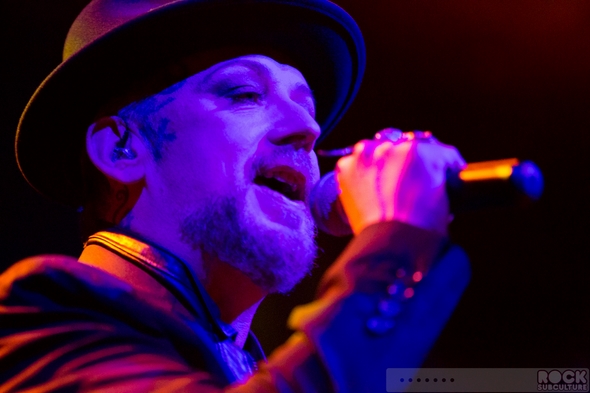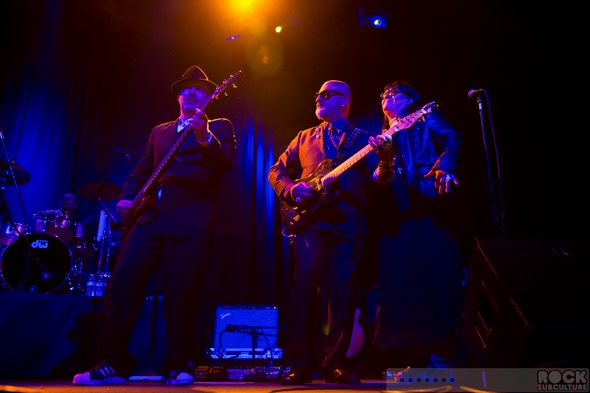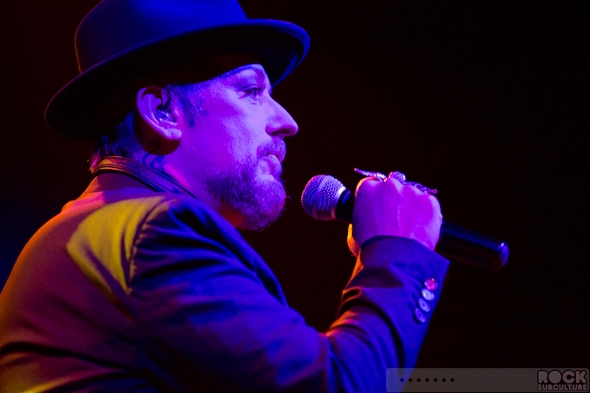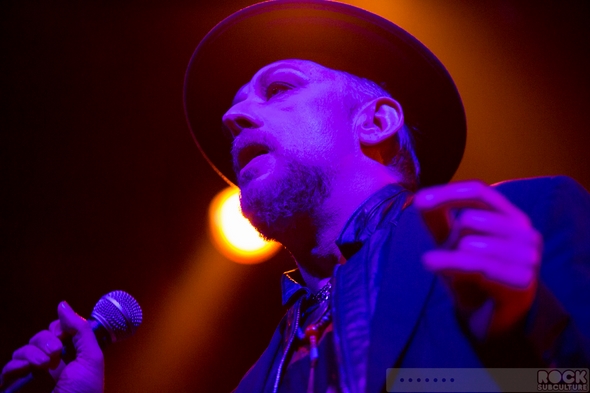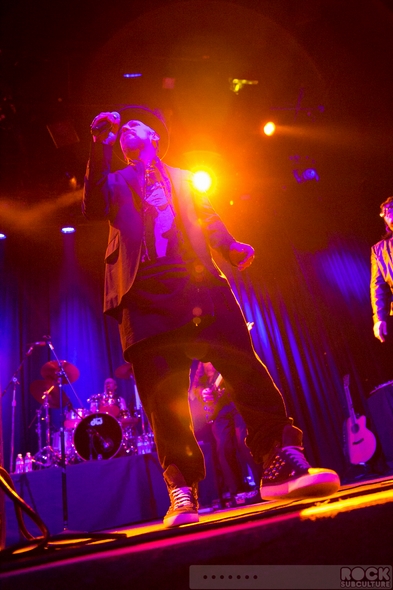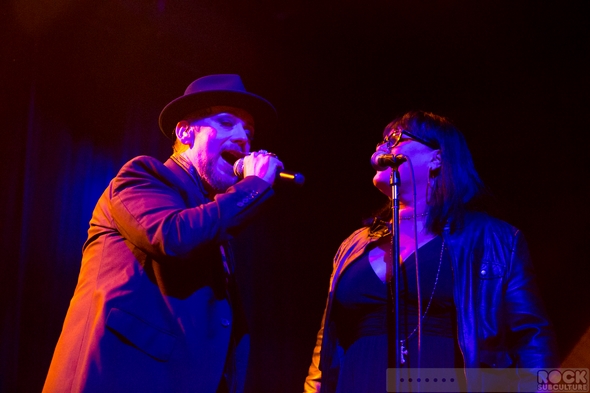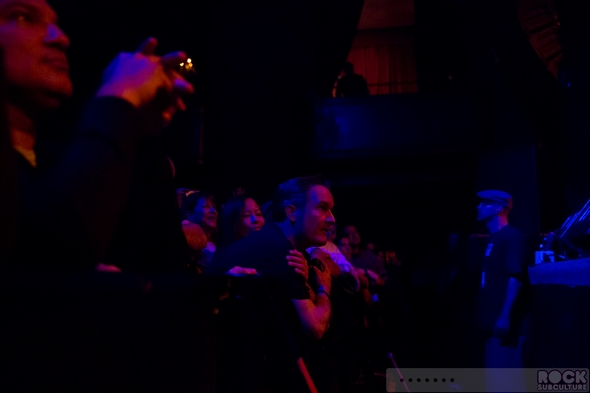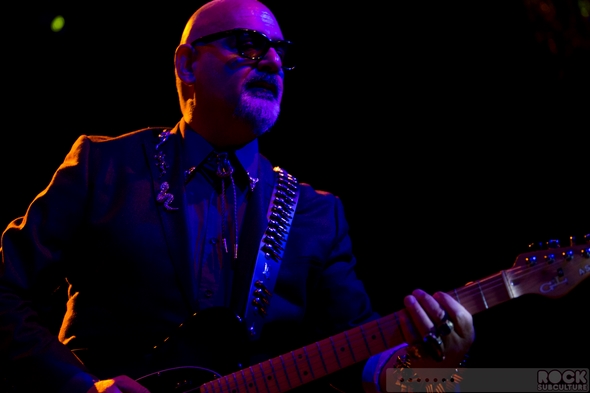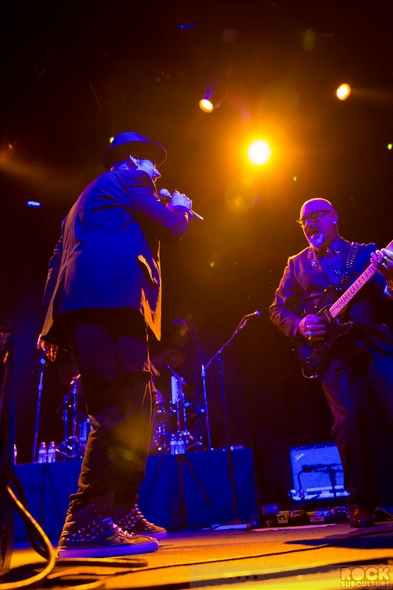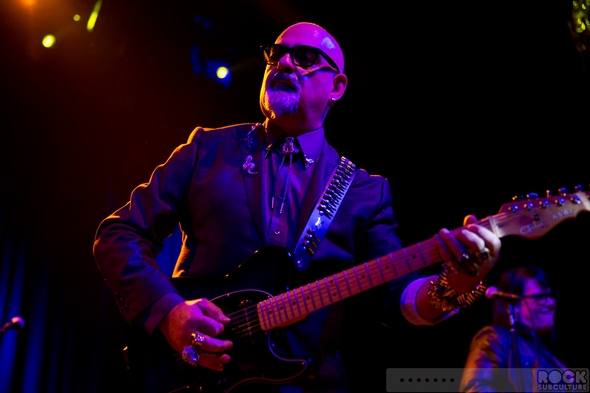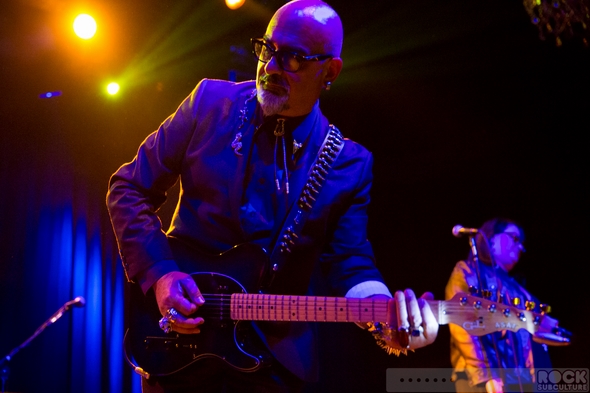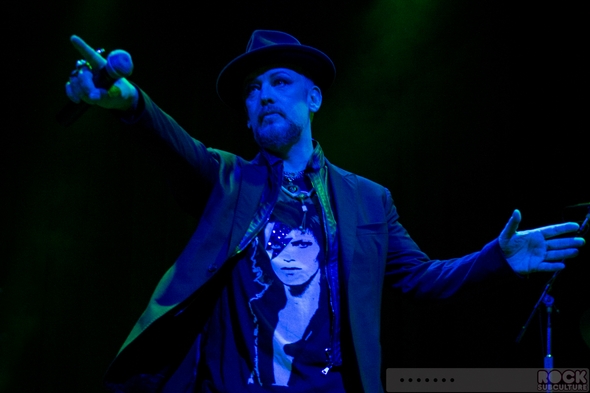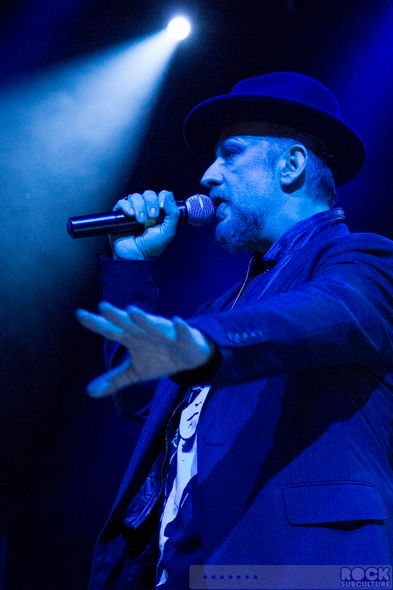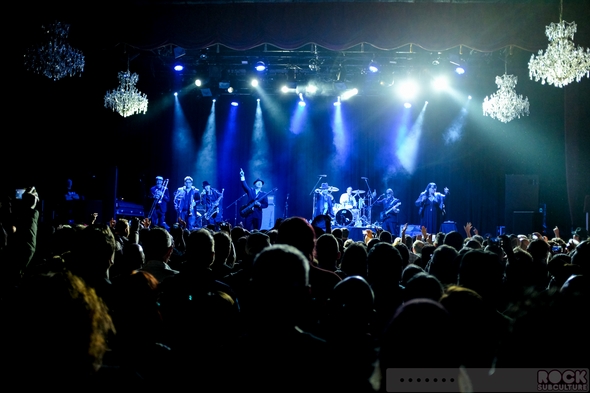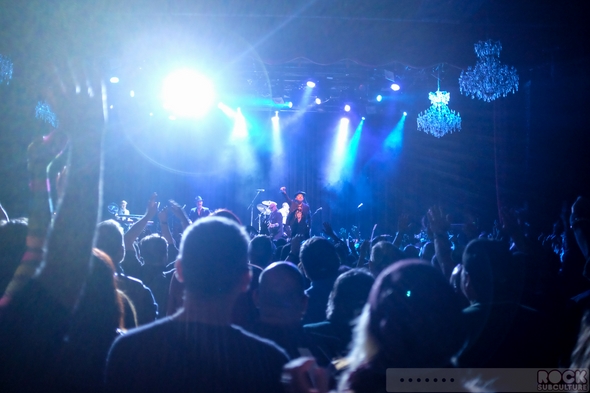 Jason DeBord