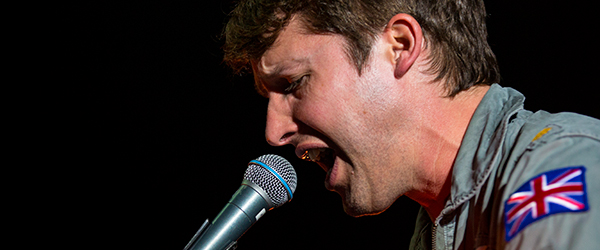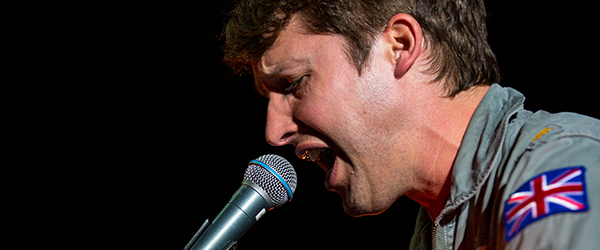 "Before the night is over, I'm going to be in with these guys…"  At some point into the sprawling one hour, forty five minute set put on by (an at times plain goofy) James Blunt and his band, the singer-songwriter looked up at the small section of balcony seats in the sold out show at The Fillmore in San Francisco, then glanced at the standing crowd right below, and made those up front feel that something special might happen toward the end of the show.  Keeping his promise, a sweaty James Blunt did indeed end up surfing the crowd – not what one might expect of the emotional crooner, best known for his kind of dark, break out hit song "You're Beautiful".  Full of energy and great humor (much of it self-deprecating, which wasn't surprising coming from an Englishman), James Blunt seemed like a born entertainer, feeding off the crowd and giving it all back in spades.  At times it seemed like a bit of an odd affair all around; kind of like what might come about from making cookies without a cookie cutter…  the audience certainly didn't fit any particular profile or stereotype, and his music seemed to draw what you might call "people who don't dance at concerts" (and funny enough, I would classify myself as one of those), so there was a sort non-traditional connection between artist and fan – not so much seen, but felt.  It seems that the James Blunt fan might be more of a devotee – quizzing the crowd up front, people started a line at 2:30 for the 7:00 doors show.  With four studio albums under his belt (with the latest, last year's Moon Landing serving as the theme for this tour), he seems to be doing well, and enjoying himself along the way.

Who: James Blunt
Who or Supporting: Oh Honey
Venue: The Fillmore
Where: San Francisco, California
Promoter: Live Nation
When: May 14, 2014
Seating: General Admission (also photo pass first three songs)
This was the first show for which I arrived after doors for as long as I can remember (had a bad car battery cable on what would have otherwise been a two and a half hour drive into San Francisco), so I didn't get a chance to size up the vibe of the crowd until I got inside.  For The Fillmore, it filled more quickly than usual, so that would indicate some real enthusiasm for James Blunt and his rare appearance in the U.S.

It was a very organized affair, with everything sticking to schedule (supporting Oh Honey on at 8:00, and James Blunt and band going from 9:00 to 10:45).  At one point during his own set, James Blunt joked, "I'm a military man… I'm more rigid", but who knows if his unlikely military experience carries over in such a fashion, or he was using it as a point of reference for one of a few jokes regarding his manhood (in another quip, he talked about taking his mini guitar to the bedroom to make himself look bigger!).
Below is the traditional free "sold out" poster handed out by The Fillmore at the end of the concert:
Oh Honey
Members
Mitchy Collins (vocals/guitar)
Danielle Bouchard (vocals)
I was not at all familiar with Oh Honey going into this show, but they quickly won me over.  Even before they started performing, they had a real earnestness about them.
Fronted by a male-female duo of Danielle and Mitchy (also on guitar), they create a real unique sound and contagious energy that reminded me quickly of Iceland's Of Monsters and Men, except Oh Honey are a folf-pop duo from Brooklyn.
For me, their music is more akin to a ride – starting up quickly, you want to jump on and see where it goes before it pass right by you.  High energy and building, they were a great compliment to James Blunt and made the front end of the show well worth turning out for to enjoy.
Unlike a lot of supporting acts, Mitchy seemed comfortable engaging the crowd, disclosing that his whole family is from San Francisco and that he'd been coming there since he was four years old.  He pointed out that his mom was in the audience and he'd dreamed of playing The Fillmore some day, so it was cool to be able to share his moment vicariously.
Both Mitchy and Danielle have amazing vocal gifts, so that and the unique style and tempo of their music really inspired me to buy their EP, With Love, which was released this year.
You can preview their music over on their official site…
Below are some photos of Oh Honey performing on stage: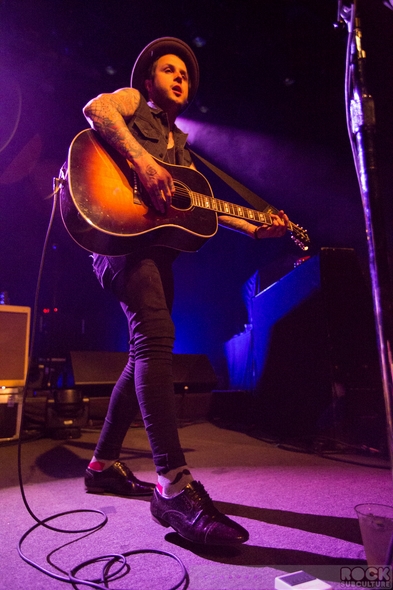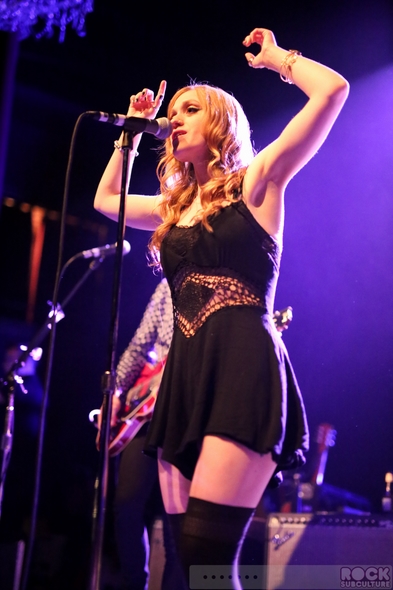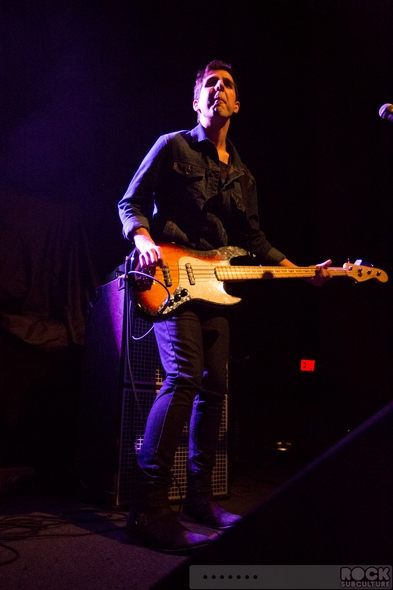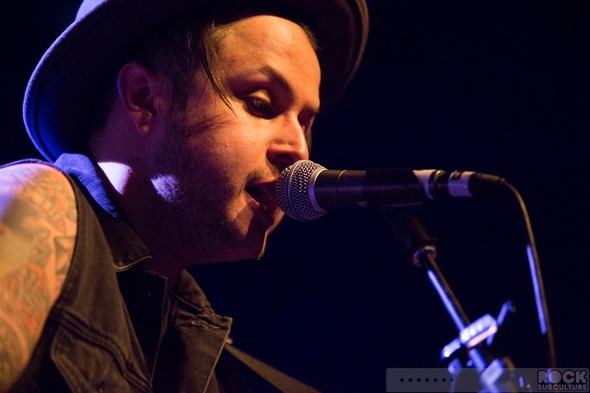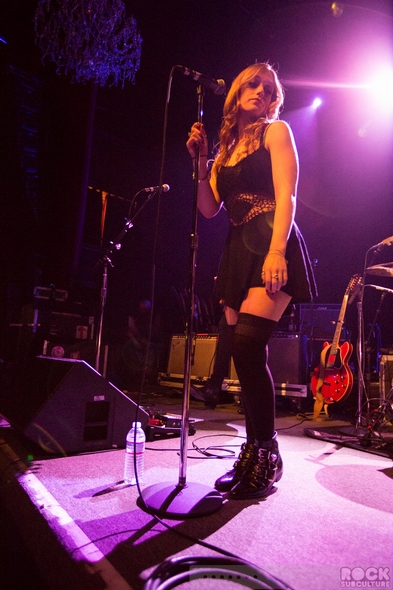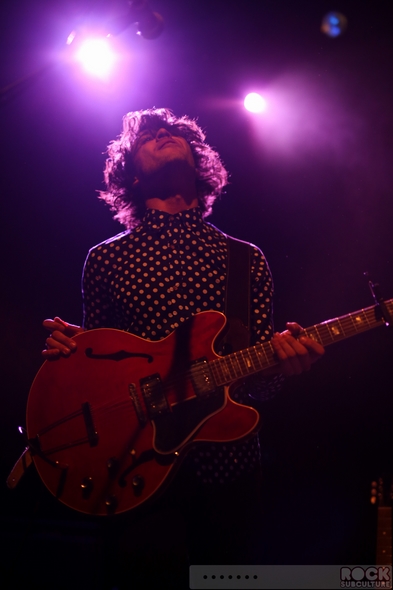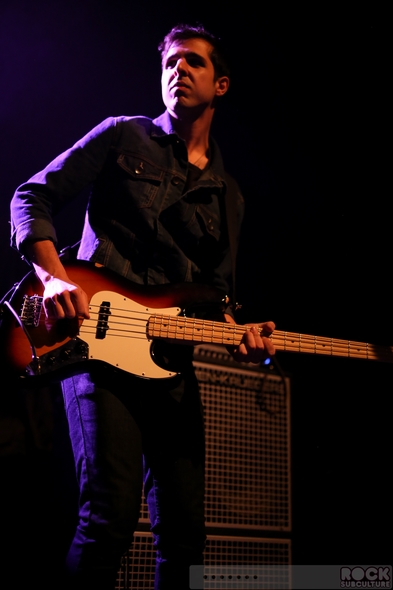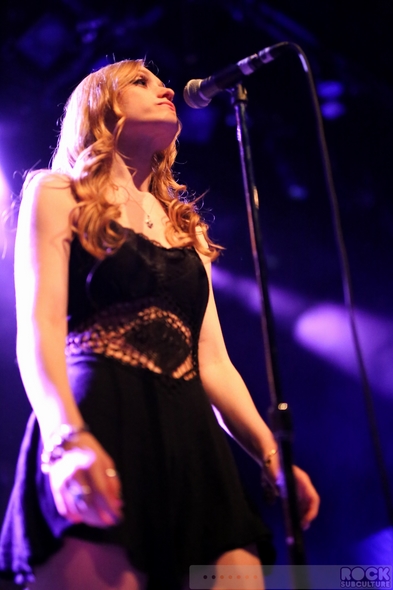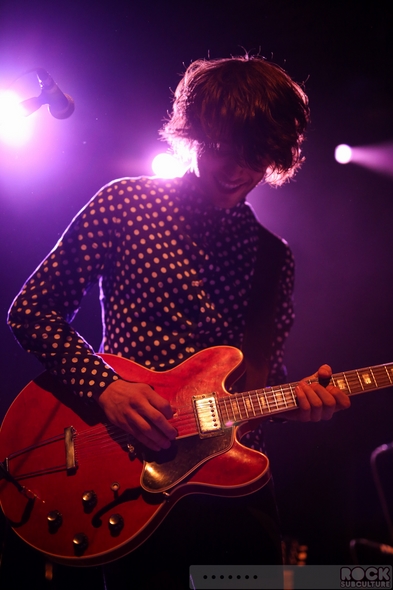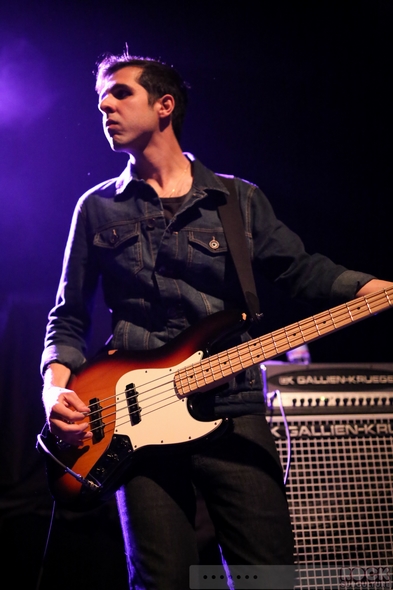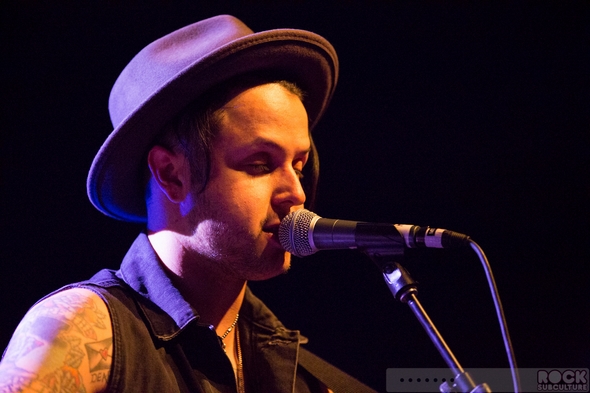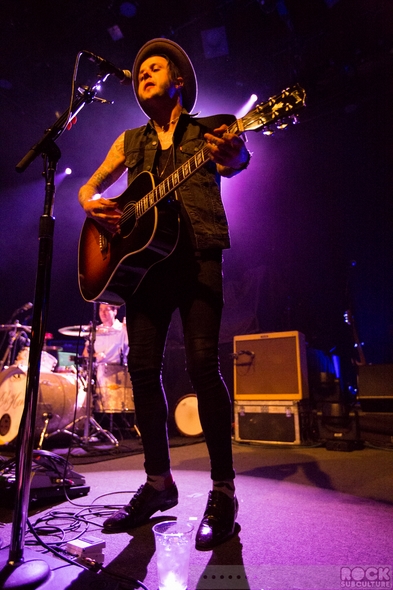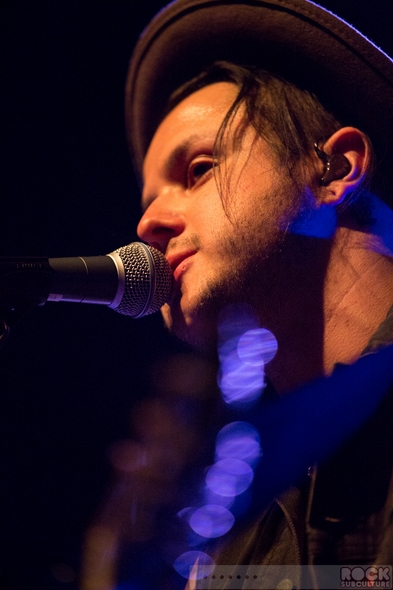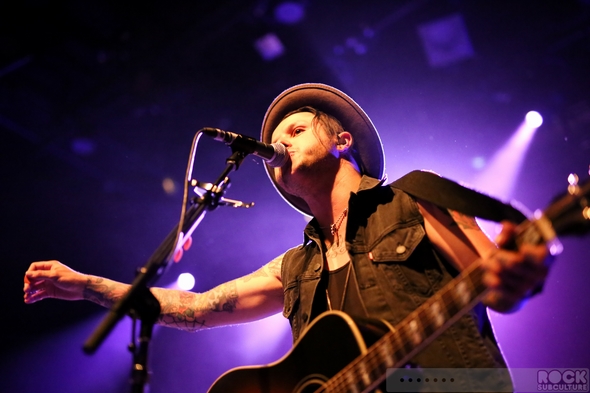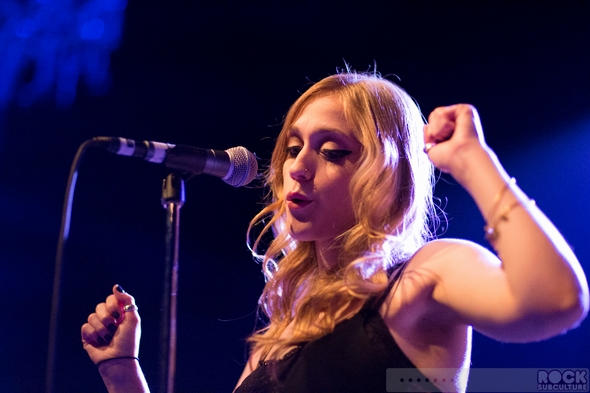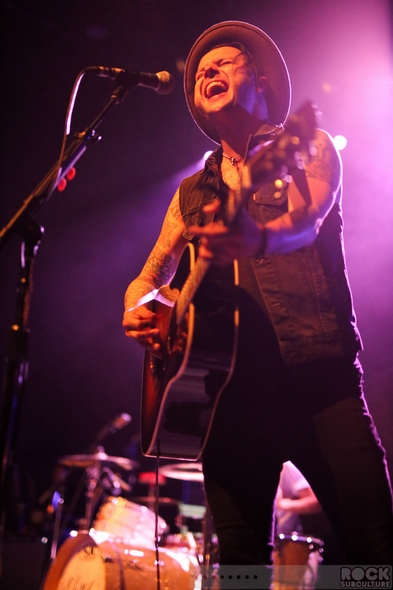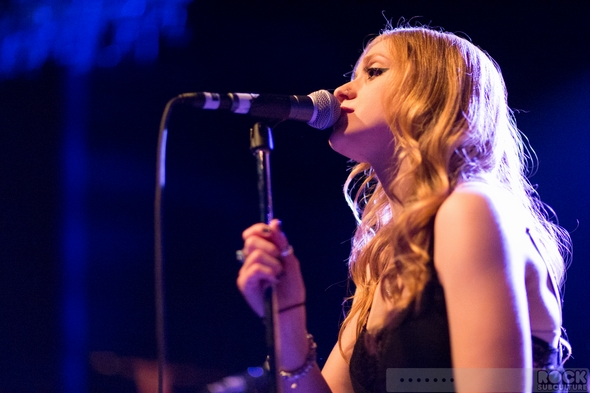 James Blunt
Members
James Blunt (vocals, guitar, keyboards)james
Ben Castle (lead guitar, backing vocals)
John Garrison (bass, guitar, backing vocals)
Simon Lea (drums)
Christopher Pemberton (keyboards, backing vocals)
I became a fan of James Blunt with his initial hit album, Back to Bedlum, which came out a decade ago (how time flies).  For me, it was one of those rare debut albums that was so very different from everything that came before, and also did not have any "filler" – all the songs were amazing.  I remember he also put out some live versions of many of the songs too, and I was really impressed at how well his music translated over into live shows, yet this is the first time I'd ever had a chance to find out myself at one of his shows.
He's certainly an interesting character… and part of it is just that – he just oozes "character".   Some of his music is dark, and deals with pain, yet in person (on stage, anyway), he is a genuinely beaming sort of optimistic guy.  He would be an interesting subject to feature in a documentary, to see how his music and his experiences and the man himself all connect and intersect, on and off stage.
In any event, he and his awesome band came onto the stage with a lot of fanfare, walking out in NASA-inspired jumpsuits (consistent with his latest album, Moon Landing, and those themes and motifs) to the sound of Richard Strauss' "Also Sprach Zarathust"…  The man must be fearless in setting expectations in such a way!
James Blunt went to work on the piano first, opening with "Face the Sun" and then I'll Take Everything", but for most of the show he was center stage.  As part of his comedy bit, he remarked that his band is set back from the front of the stage to make him look bigger (and he does come across as notably short in stature, which he seems to make up for in personality).
His music translates into live form very well.  A rare show in which I dispensed with worrying about earplugs – everything sounded fantastic.
Starting quiet and with little movement, as he warmed up, he used a ton of energy running around the stage, and started sweating through that jumpsuit thereafter.  He did make one costume change for the encore, coming back on stage with a more alien-looking outfit (only with a Top Gun-like fighter pilot helmet).
Overall, he put on a great show with a lot of amazing music and some entertaining humor.  I enjoyed it a lot.  The only negative was that he skipped "Out Of My Mind", which is one of my favorites of his songs (and according to iTunes, the one I've played the most).
Below is the set list from the James Blunt concert at The Fillmore on May 14th…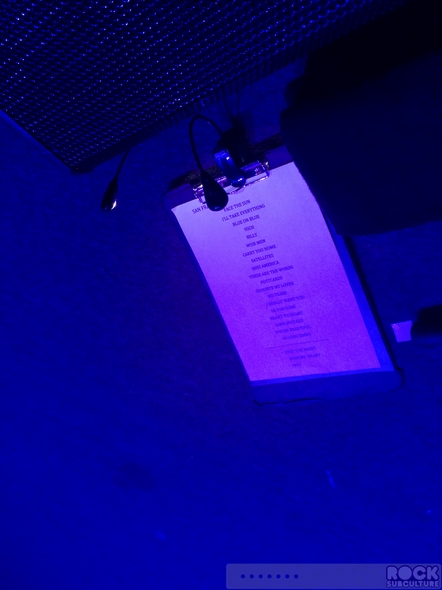 Setlist:
Also Sprach Zarathust (opening… Richard Strauss)
Face the Sun
I'll Take Everything
Blue on Blue
High
Billy
Wisemen
Carry You Home
Miss America
Satellites
These Are the Words
Postcards
Goodbye My Lover
No Tears
I Really Want You
So Far Gone
Heart to Heart
Same Mistake
You're Beautiful
So Long, Jimmy
Encore:
Stay the Night
Bonfire Heart
1973
Below are some photos of James Blunt performing on stage: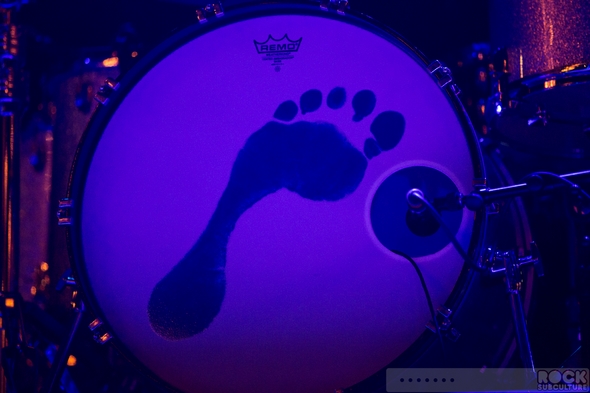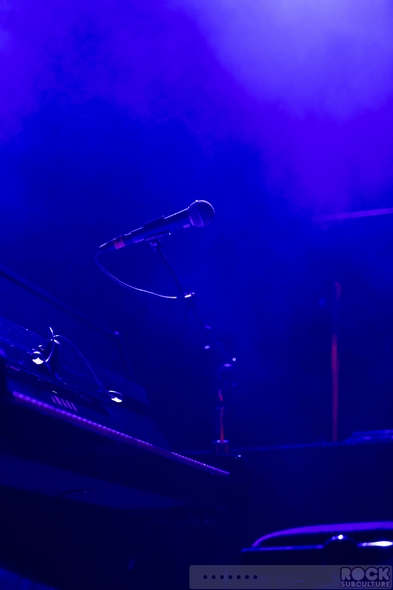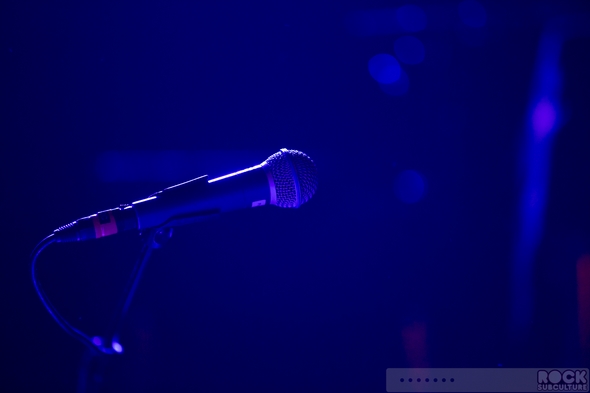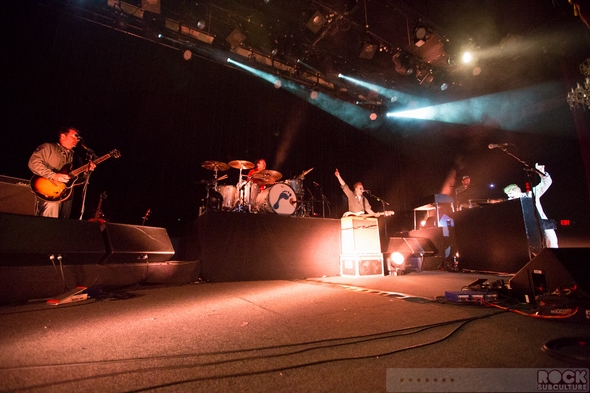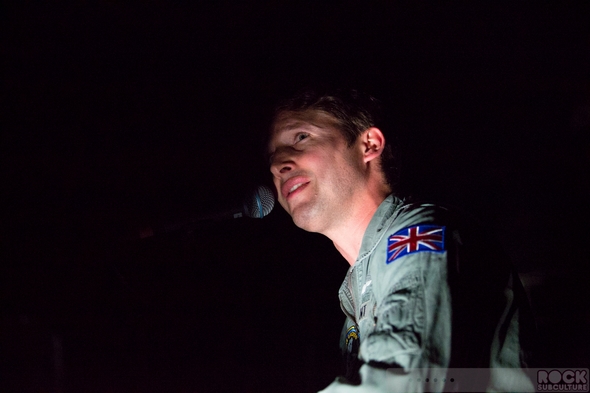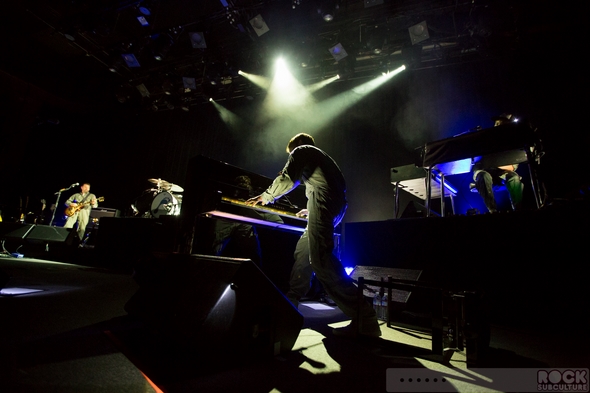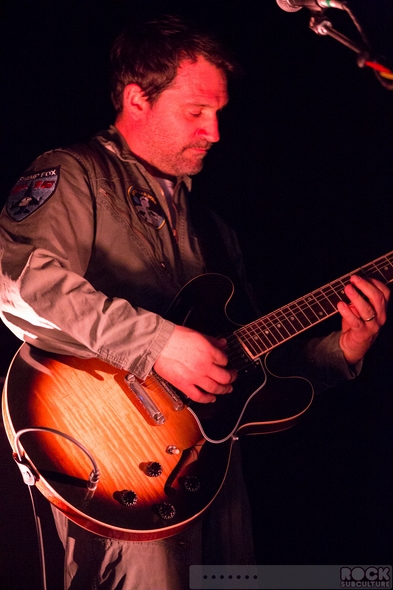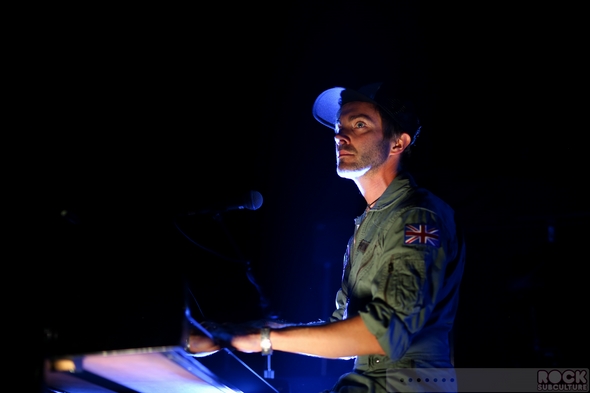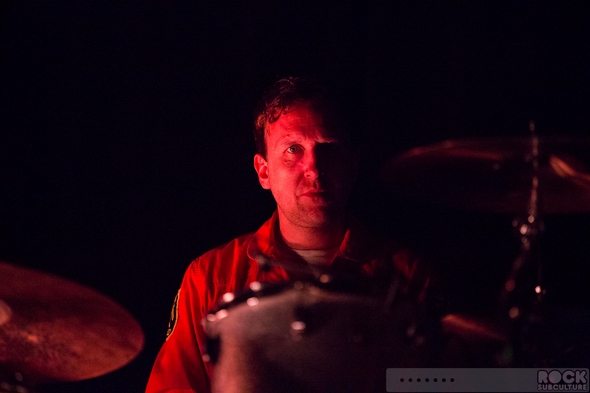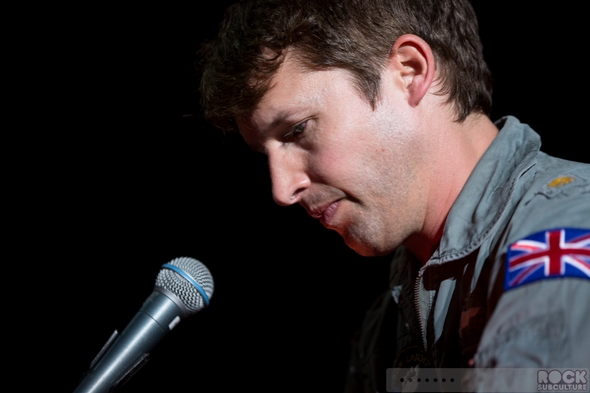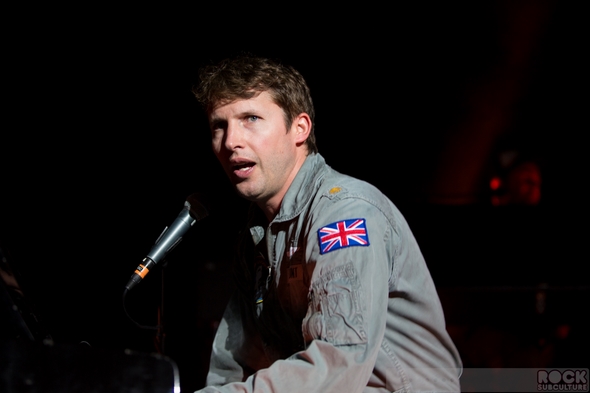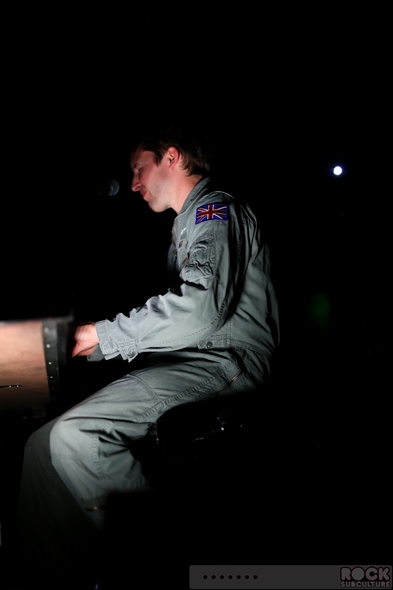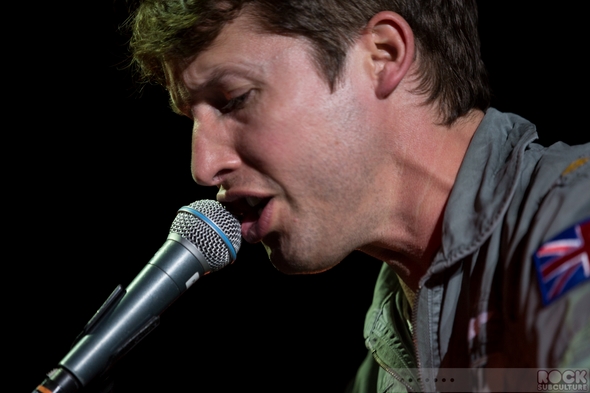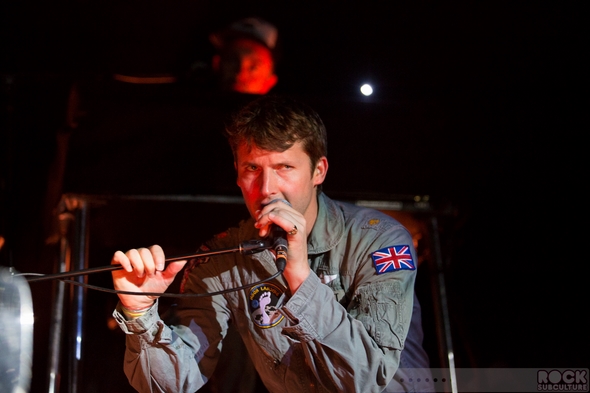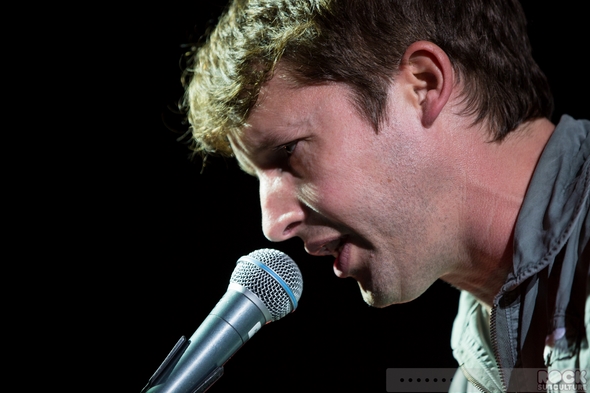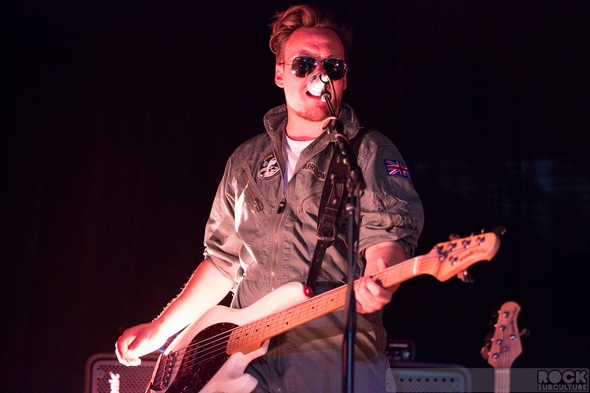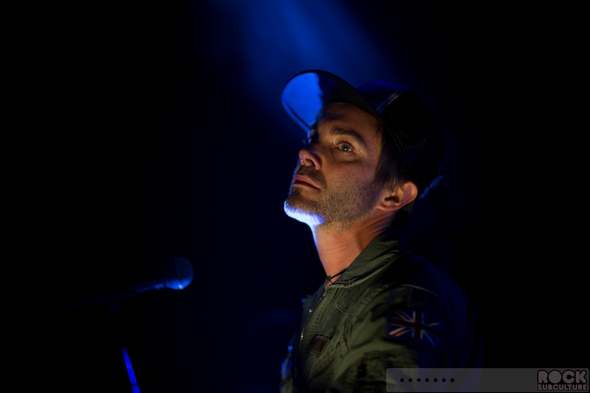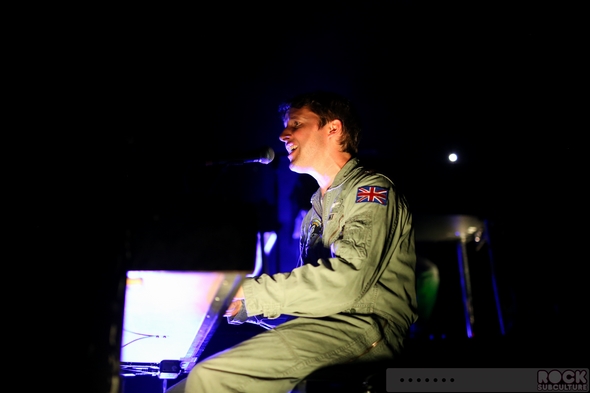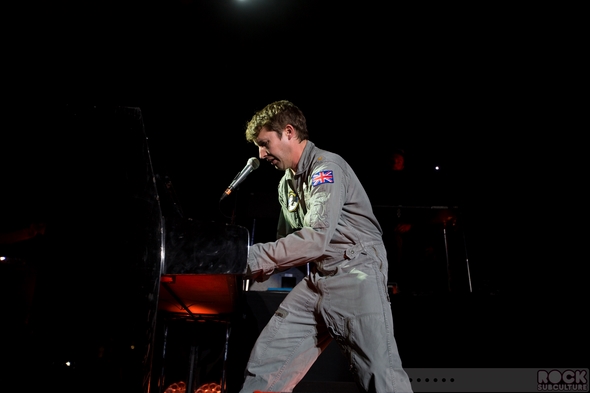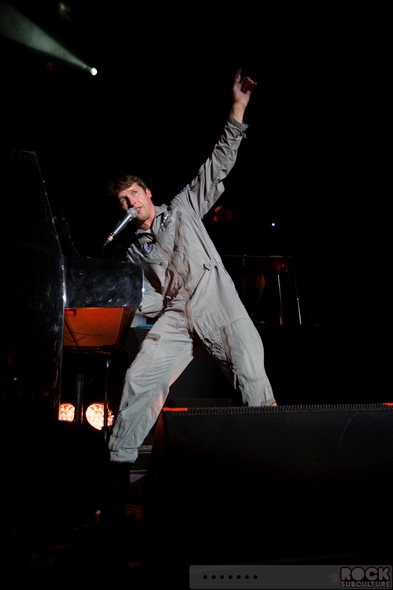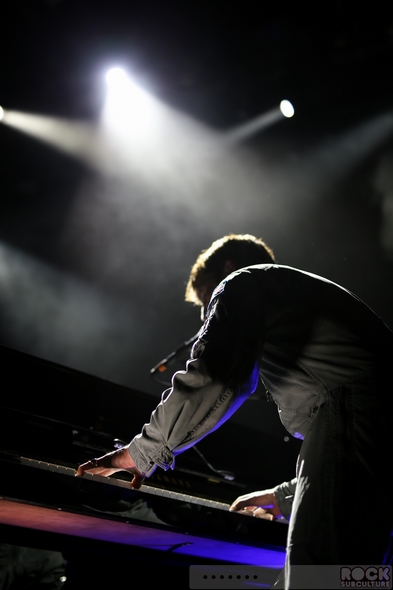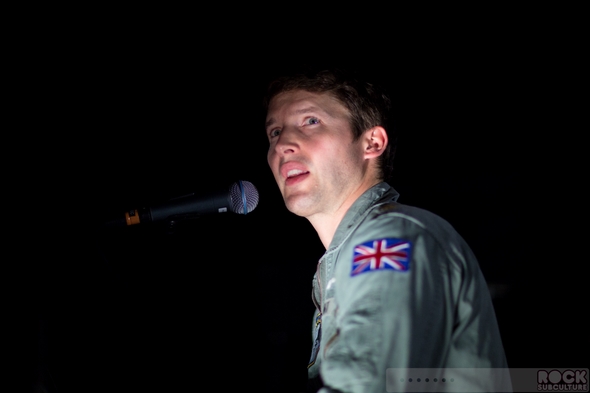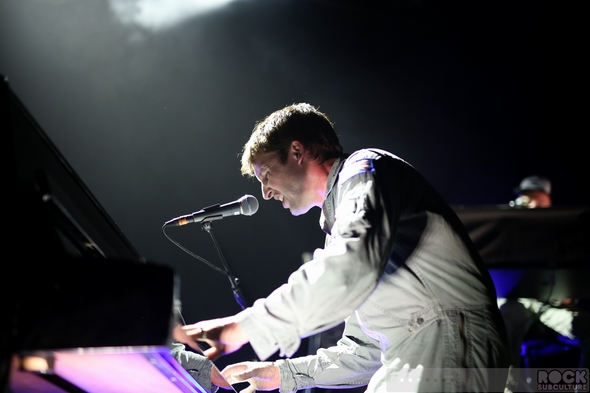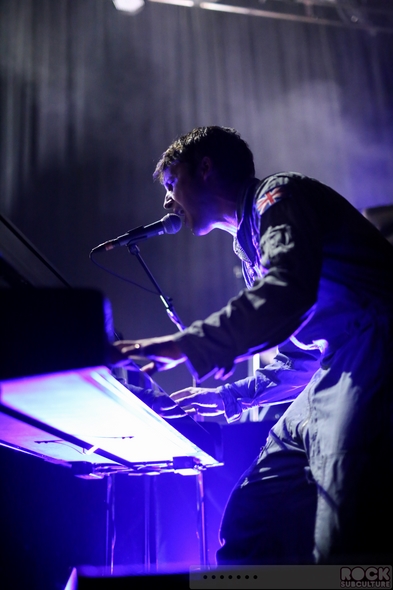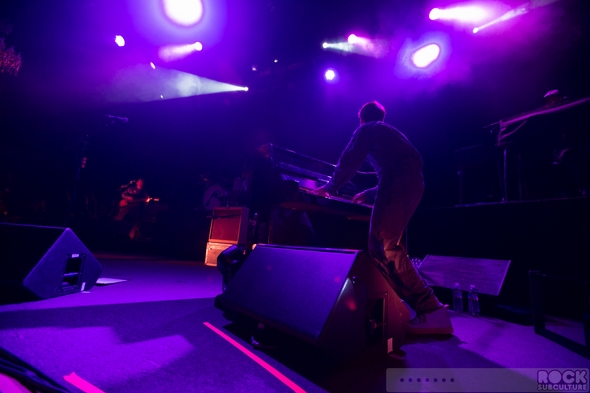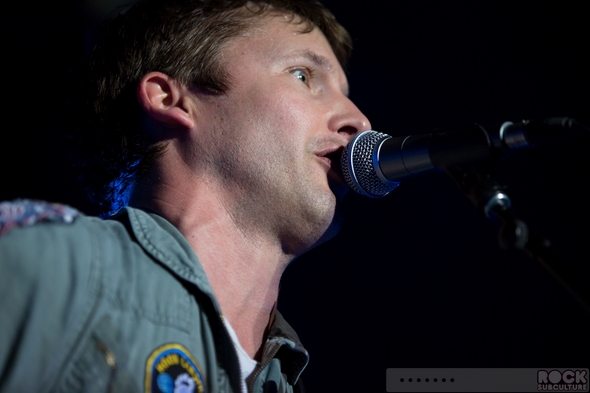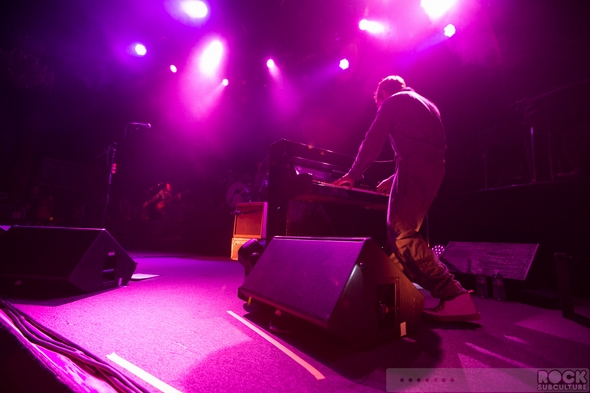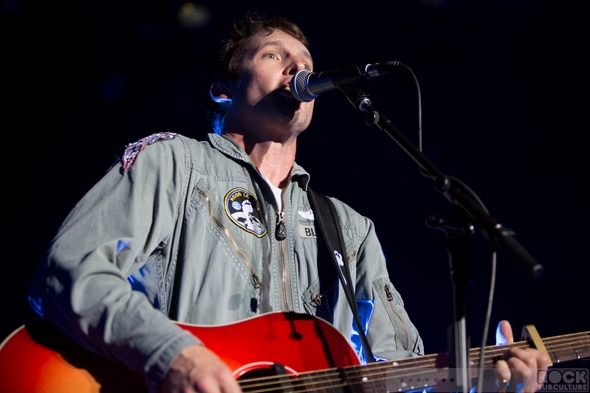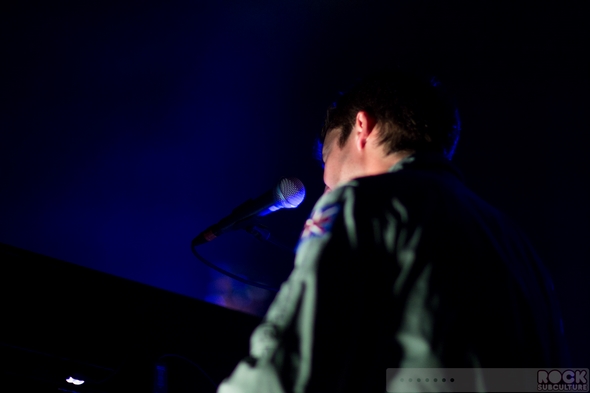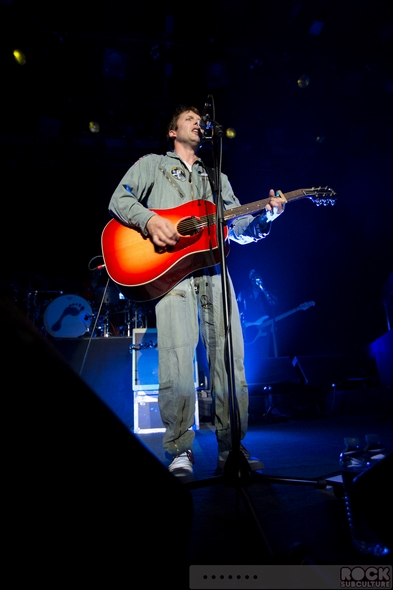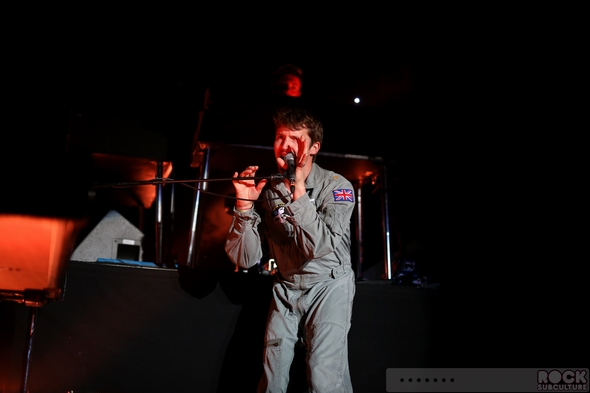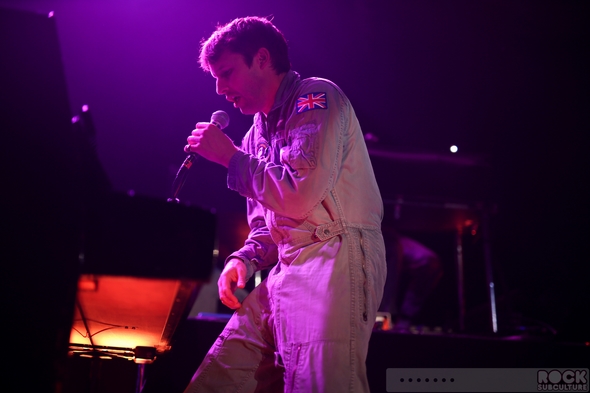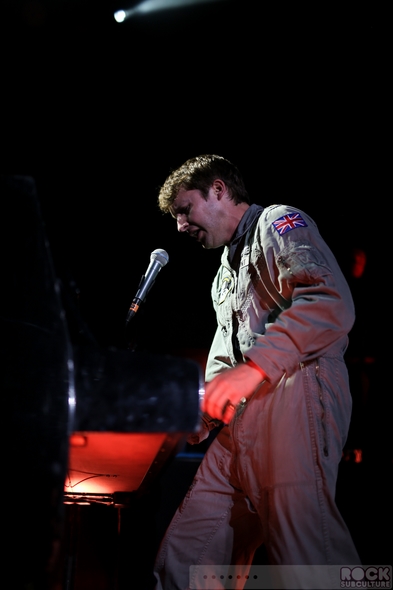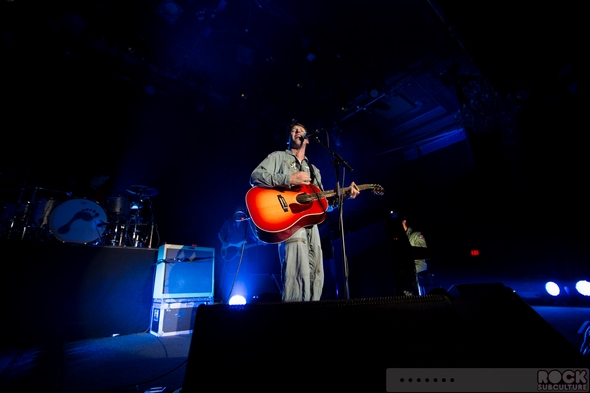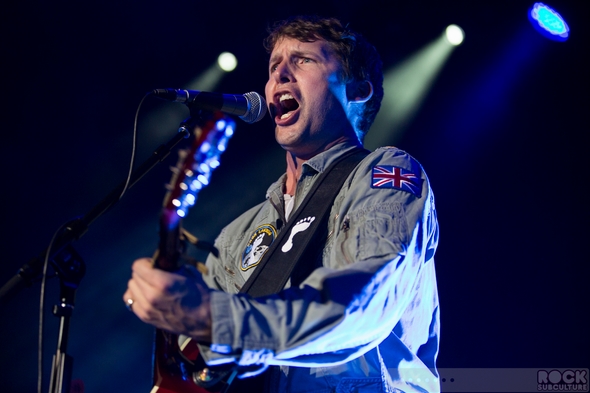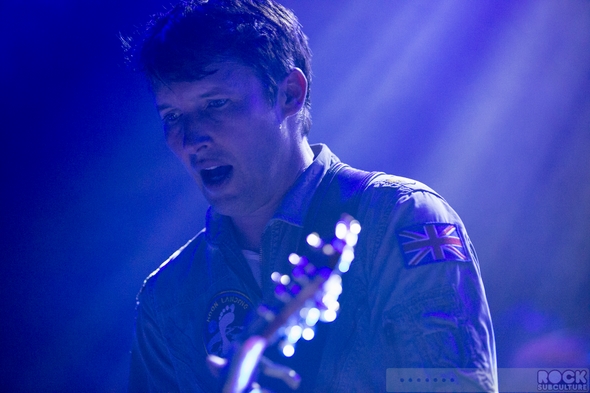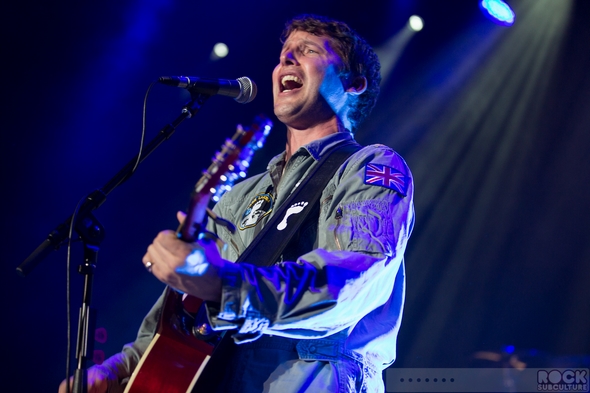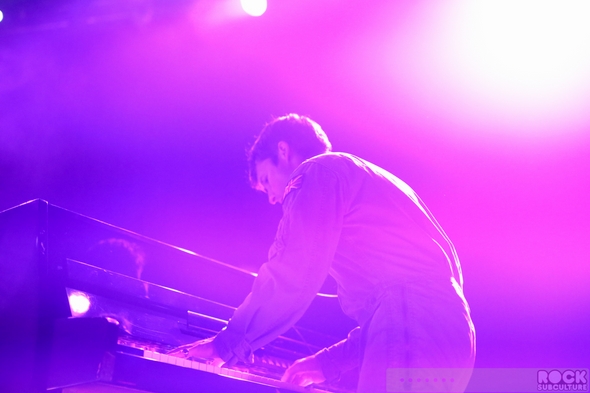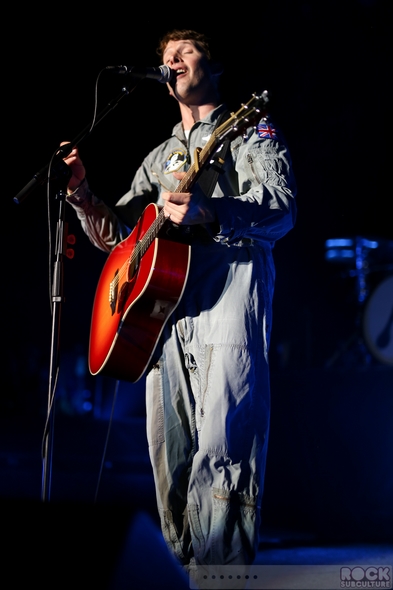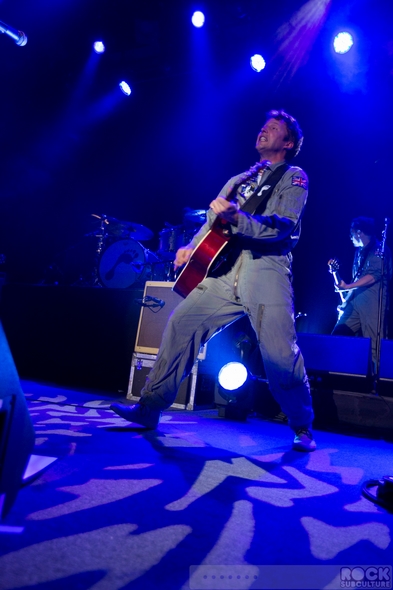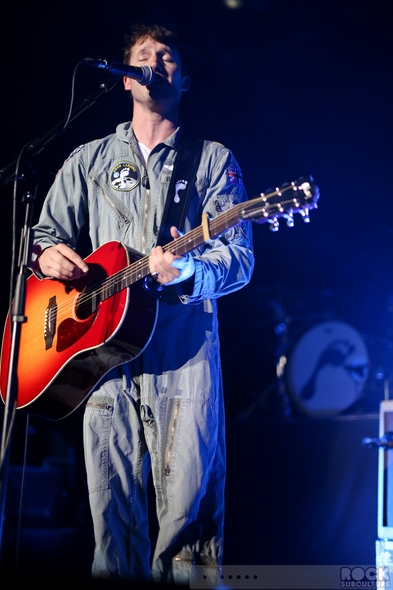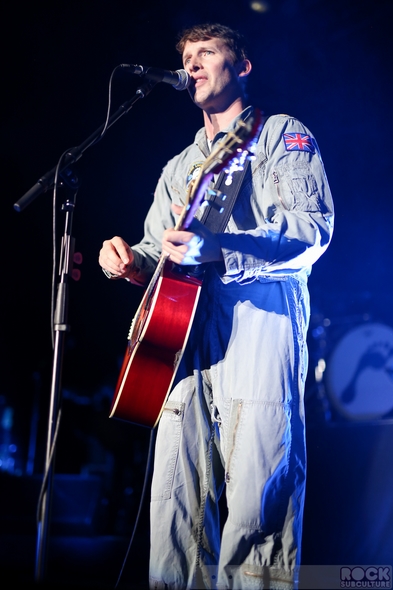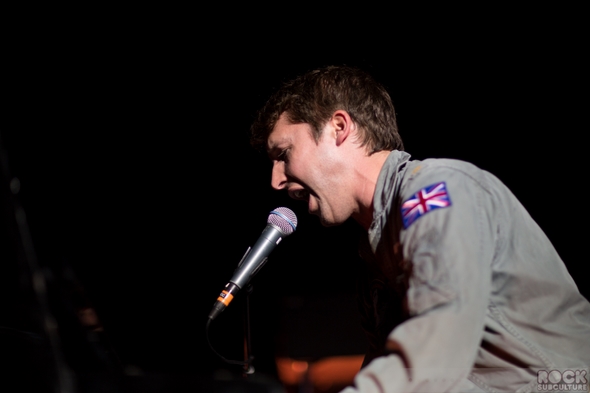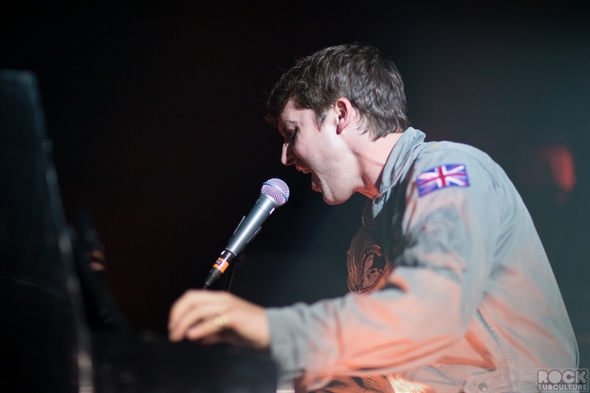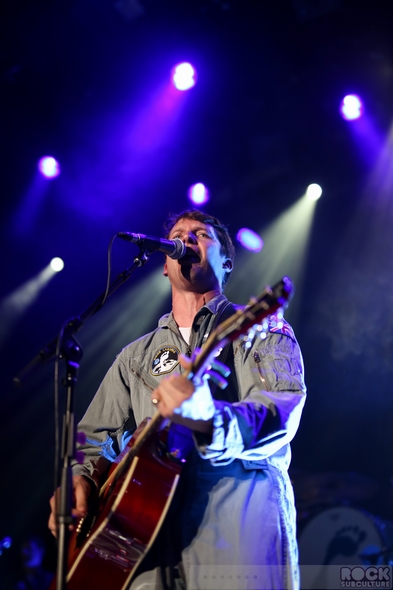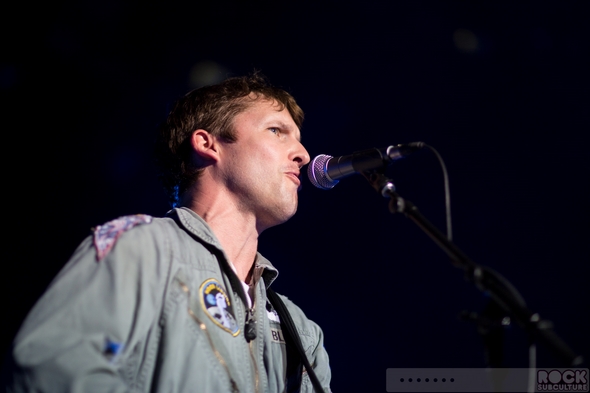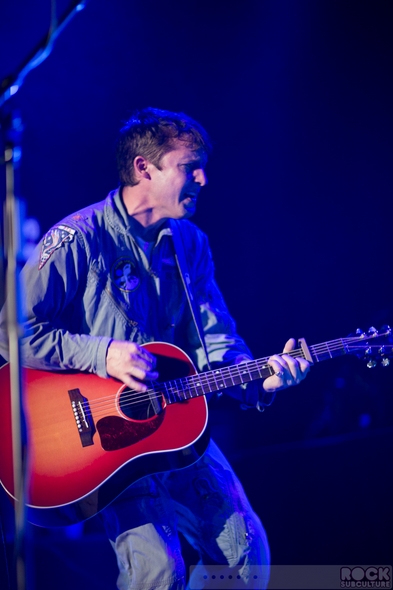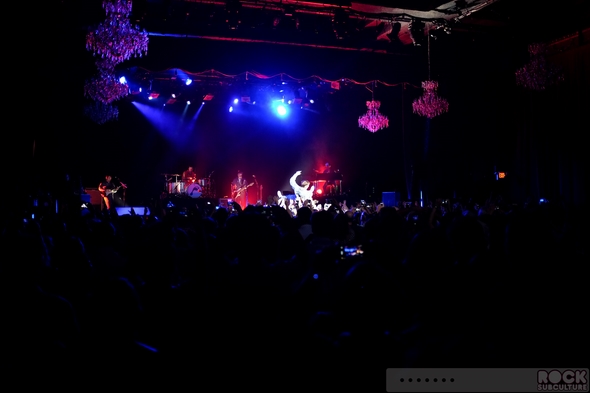 Jason DeBord