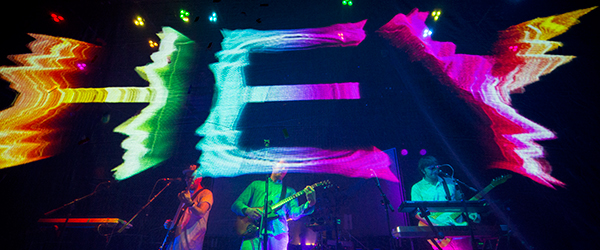 "But the problem is, it's a piece of shit… so things like the little thing, that goes on here… the plastic thing that keeps you from slicing your fucking finger in half?  That fell off in the middle of that song…" A post song, play by play recap by Damien Kulash of OK Go, talking about how part of his favorite guitar (purchased at a pawn shop in New Orleans) fell off and how he waited for the right break in singing to pick it up amid a floor covered in confetti… and for some reason decided to put it in his mouth for the rest of the song.  Quirky, funny, and entertaining…  an OK Go show would probably be worth the price of admission even if they didn't play any music at all, as the between-song banter was all quite amusing on its own.  But they did put on an impressive showcase of music at Assembly Music Hall in Sacramento… kicking off their 2014 tour that culminates in the release of Hungry Ghosts, their fourth studio album in October.

Who: OK Go
Supporting: Myles Hendrik
Venue: Assembly Music Hall
Where: Sacramento, California
Promoter: Abstract Entertainment
When: July 15, 2014
Seating: General Admission (photo pass – shooting almost the entire show from in front of the barricade)
The fact that this show took place in Sacramento is a treat for me, as I was born in Sacramento and currently live in the foothills outside of Sacramento, so this event entailed much less travel time that is usually the case.  And the fact that OK Go are kicking off this tour in Sacramento is pretty amazing for the city.

The Assembly Music Hall is a great little venue on K Street, with contemporary styling.  I've only attended a few shows here, but the staff are always top notch.
The last show I saw there was The Fixx, and the layout entailed tables and chairs and an open floor.   I was brought in pre-doors to take a look around for this show last night, and it was set up completely different.  What initially threw me was the barricade down the center of the room, bisecting it.  This was done to create a drinking/21+ side and a non-drinking (under 21) side.  This was actually pretty cool – I'd never seen this before, but funny enough, leading up to this show, I saw a forum thread the other day from younger fans feeling locked out of the tour in certain cities as they were being held at 21+ venues.  This was a pretty creative solution.
Things were running about 30 minutes late for this show, but since I was watching the set up myself, it was easy to see why as they were employing a lot of cool and innovative technology on this tour, and this was the first show, so they were working hard to make sure everything came off without a hitch once the concert began (and that is exactly how things ran – smoothly – once the gig was underway).
Starting things off for the evening was Myles Hendrik, who put on a blazing DJ set that ran upwards of an hour and a half.  I see many DJ sets opening shows, and I would rank his among the best – he did a fantastic job getting the OK Go fans prepped for the concert to follow.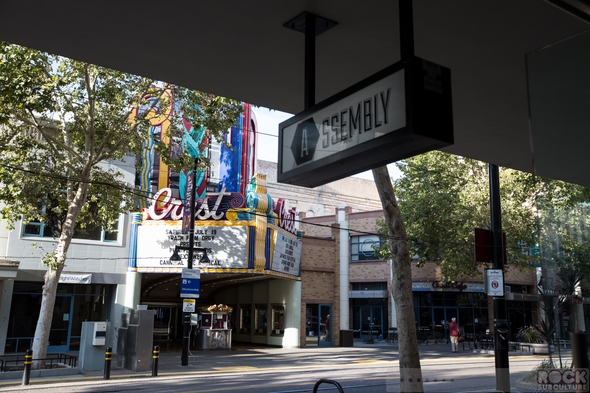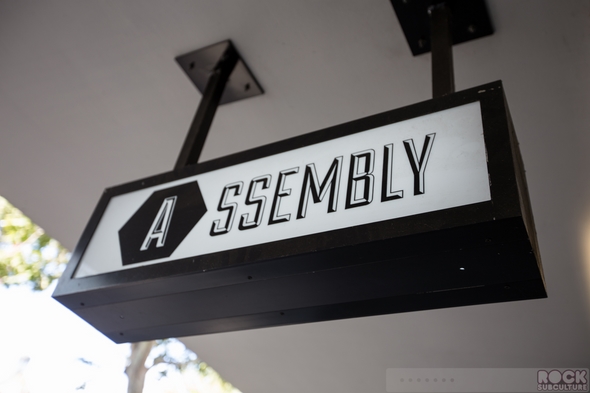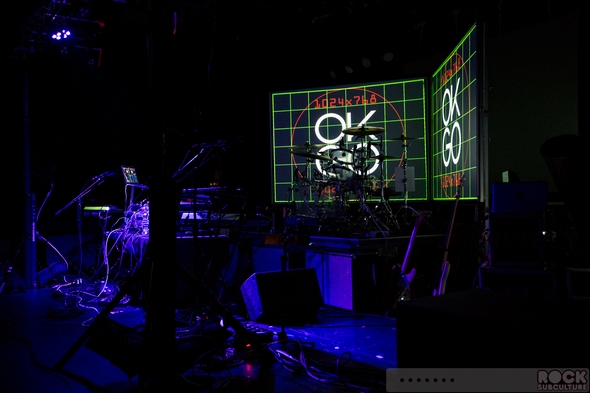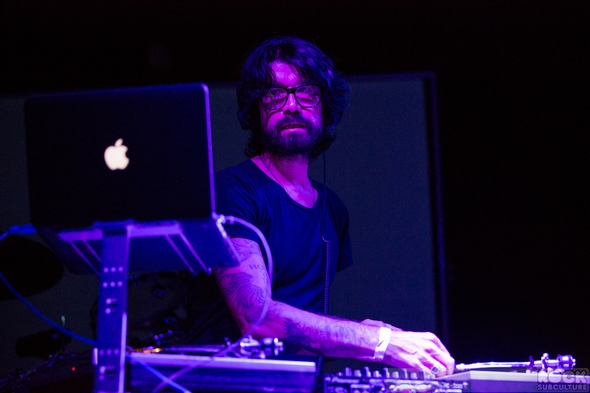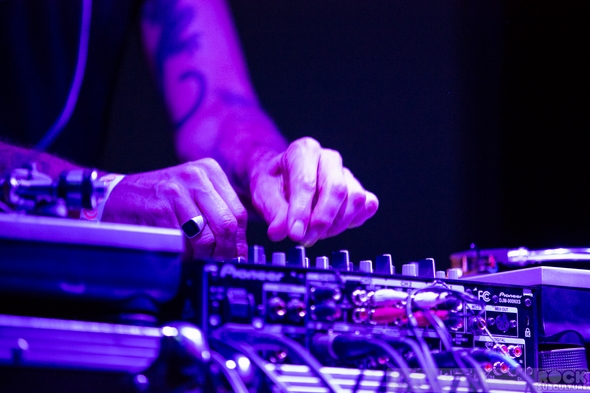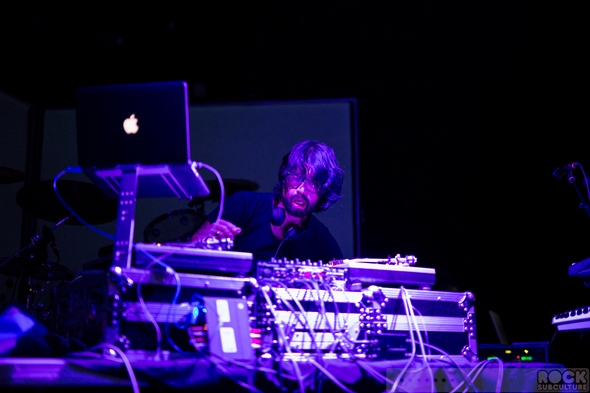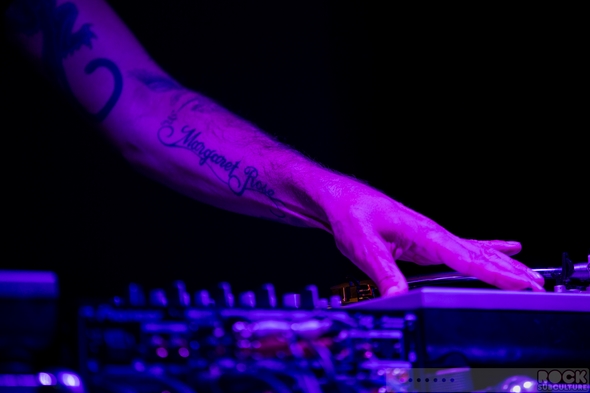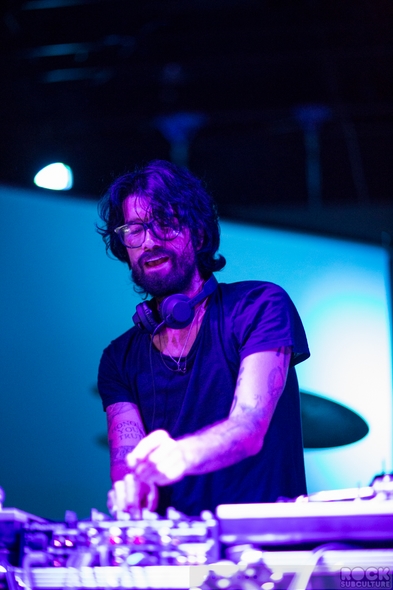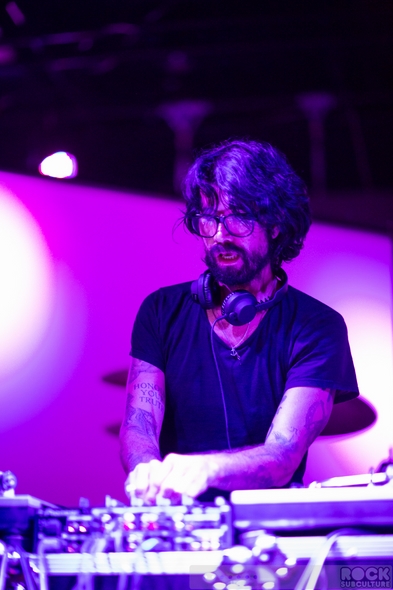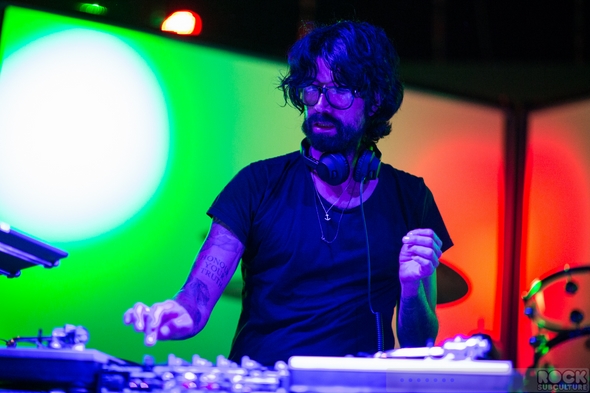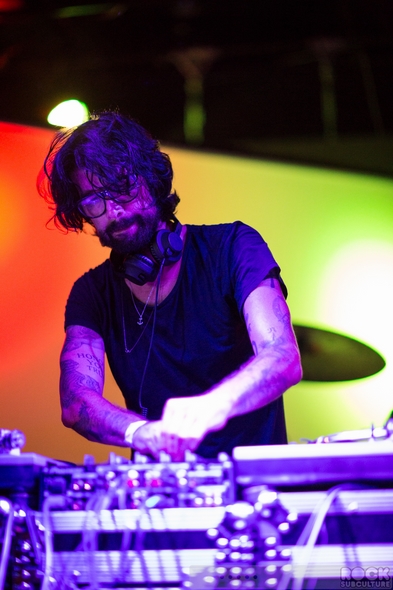 OK Go
Members
Damian Kulash (lead vocals, guitar)
Tim Nordwind (bass guitar, vocals)
Dan Konopka (drums and percussion)
Andy Ross (guitar, keyboards, vocals)
Leading up to this show, I would classify myself as a "casual fan" of the band, so that is kind of the perspective of this review.  I know from talking with others in the audience that many who turn out for their shows are deeply into them and/or count them among or even as their favorite band.  As such, I am sure that there are some nuances and developments within the show that were completely lost on me, so I'm sure turning out for this tour would be an even more spectacular experience than I have painted here with these thoughts…
OK Go were formed in Chicago, but currently call Los Angeles home.  They began in 1998 (which strangely seems to be a time when a lot of popular bands were formed) and are probably best known (by the public at large and more casual fans like myself) for their quirky, inventive and fun music videos (which is interesting, because the music video as an art form had become pretty stale around the time that they came together as a band).  They have even won a Grammy Award for one of their videos ("Here It Goes Again" in 2007).
Unsurprisingly, front man Damian Kulash was interested in graphic design at a young age, when he met Tim Nordwind as children (and the name of the band goes back to that time, when their art teacher would say, "OK… Go!".
As a band, in the early years, they toured with They Might Be Giants, which seems like a perfect pairing, as both bands have a sort of intelligent and geeky, rebellious sort of foundation that seems to inspire a lot of their work.
Their self-titled debut in 2002 was very successful, and by the time the second, Oh No, was released, they'd developed some really unique ways of marketing themselves and building on their identity as a band that pushes the boundaries of art and music and collaborating across different art forms.
The band has been quite prolific over the years, and their fourth studio album, Hungry Ghosts, is due in October of this year, around the time this current tour wraps up with an appearance at the Life Is Beautiful festival in Las Vegas.
With last night's show at The Assembly Music Hall, the first two songs were played behind a white screen draped across the front of the stage, upon which videos and images were projected in front of the band members.
As a quartet, Tim and Andy are on either side of Damian in the front center, with Dan also center, raised slightly behind him.
The initial video presentation included clips from iconic pop culture fiction, such as Breakfast Club and The Shining.
With the third song, the white scrim dropped to reveal the band in full, naked light and they kicked into their latest, "The Writing's on the Wall" (which has a brilliant music video). This was also the first of many blasts of graffiti across the stage and into the audience (see photo of set list below for which songs feature this effect).
As a four piece, the band plays pretty close together, and the sound was excellent throughout the show.  As visualists, their prowess on display in their music videos carries over into their live show, with neat little tricks here and there and a great deal of thought into the overall presentation.
Funny enough though, you might expect them to be detached from the audience or kind of stiff, but that wasn't the case at all.  Damien in particular makes it an interactive experience, by partaking in casual and candid chit chat between songs as well as reaching out to the audience and, a few times, jumping the barricade to be part of the audience.
The two interactive sort of highlights would be Damien's acoustic rendition of "Last Leaf" (played on the aforementioned barricade splitting the over and under 21 crowd) and the creation of a song on stage by prompting the crowd to make certain noises, capturing the audio, and looping it for playback in a song.
It was certainly unlike any concert I've ever experienced before, and I came away impressed on many levels – by the performance, the music, the "show", and the band's ability to created that unique experience for their fans and connect with them on a substantive level.
Below is an image of the set list from the concert at Assembly Music Hall last night ("x's" indicate confetti launches into the crowd):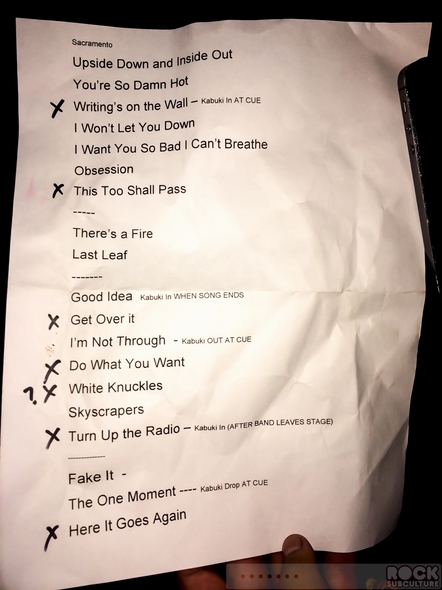 Below is the set list from the show:
Setlist:
Upside Down and Inside Out
You're So Damn Hot
The Writing's on the Wall
I Won't Let You Down
I Want You So Bad I Can't Breathe
Obsession
This Too Shall Pass
There's a Fire
Last Leaf (Damian Kulash acoustic solo, played in center of crowd)
A Good Idea at the Time
Get Over It
I'm Not Through
Do What You Want
White Knuckles
Skyscrappers
Turn Up The Radio
Encore:
Fake It
This One Moment
Here It Goes Again
This was definitely a very impressive concert, and even for a casual fan like myself, I would say it is a must see tour for 2014 – this is a band that can create new fans with their show.  I am also really looking forward to the new album, based on the new material I heard during this show.
Below are some photos of OK Go performing on stage: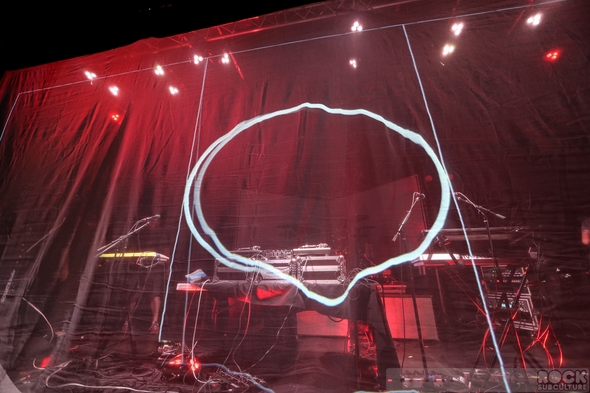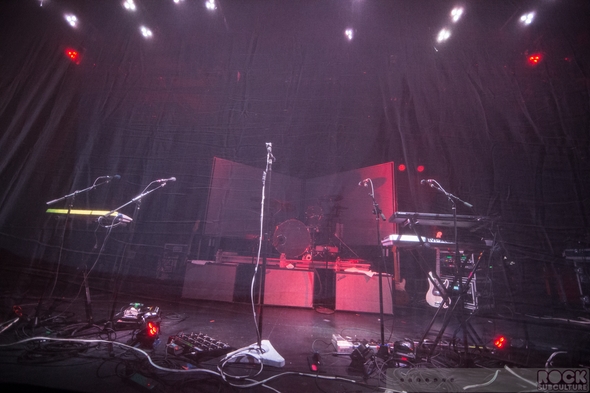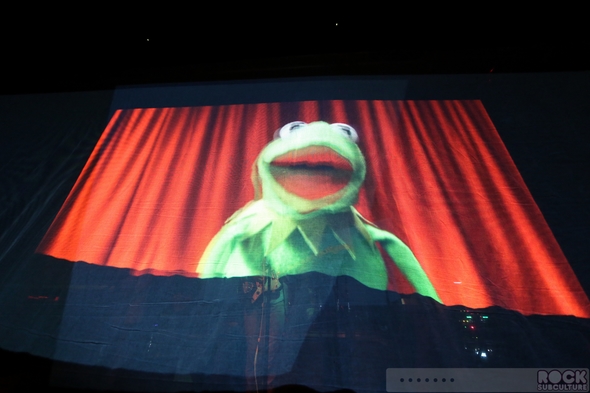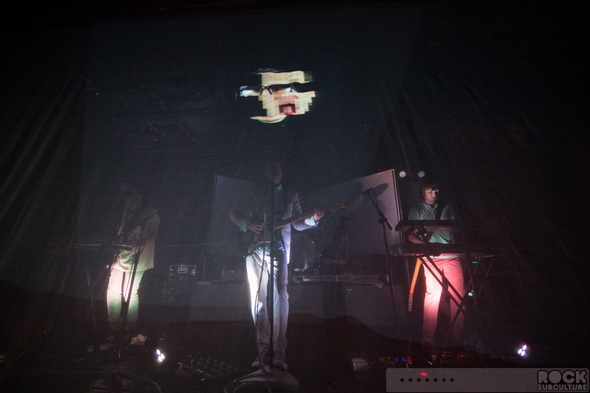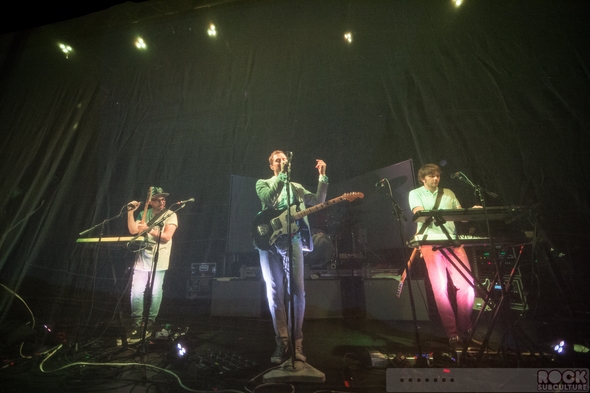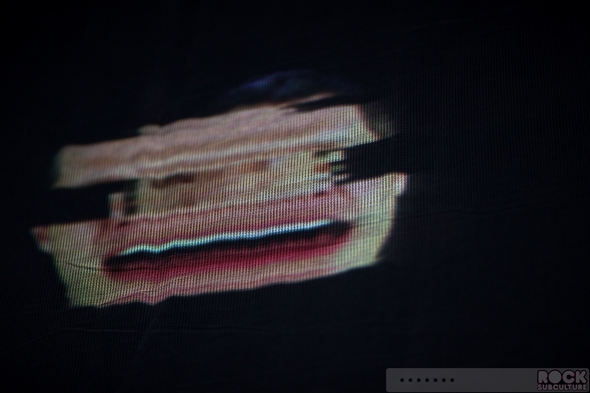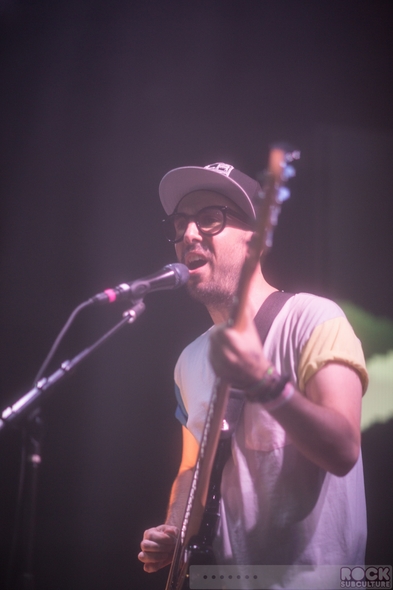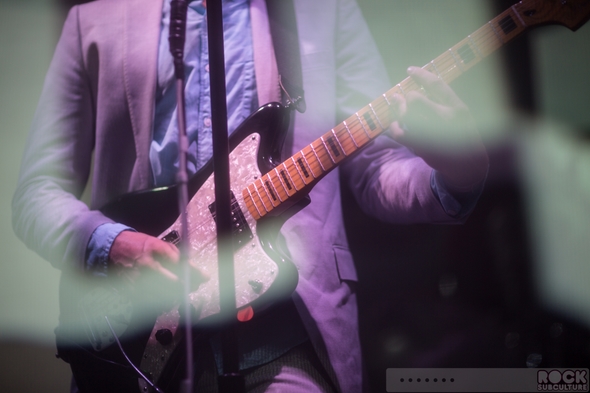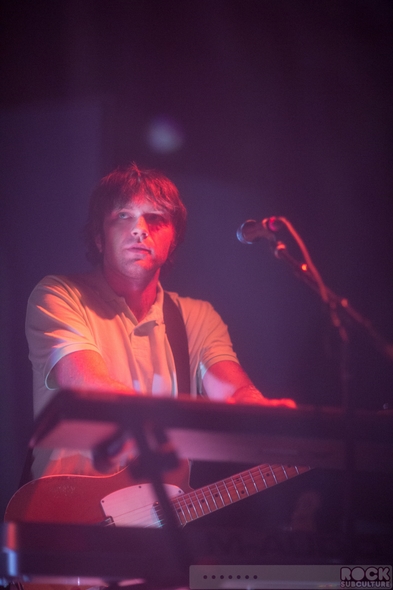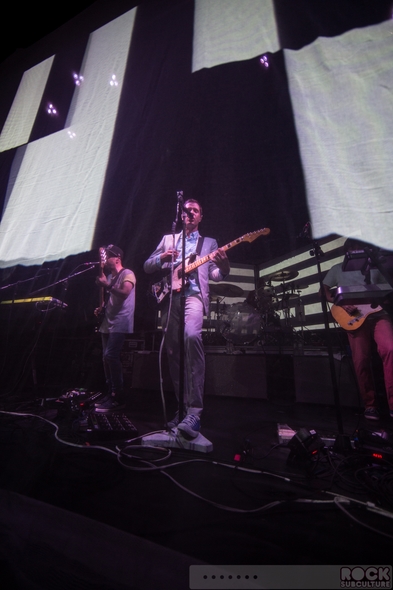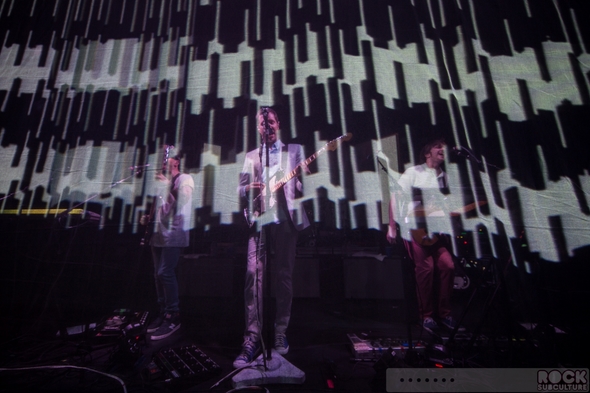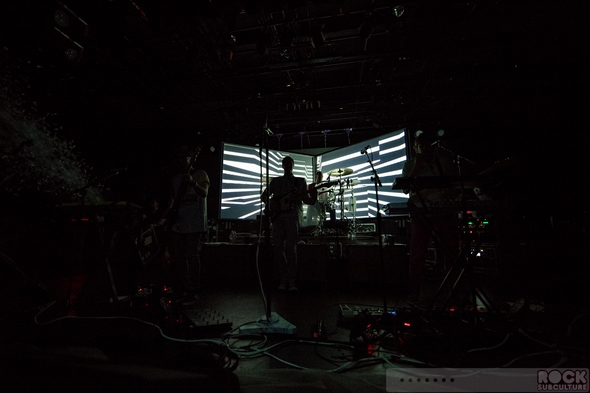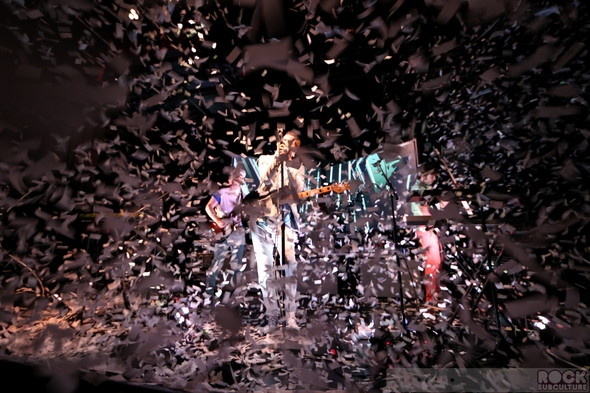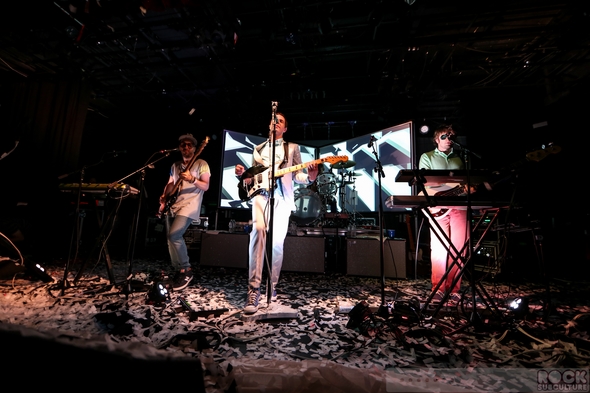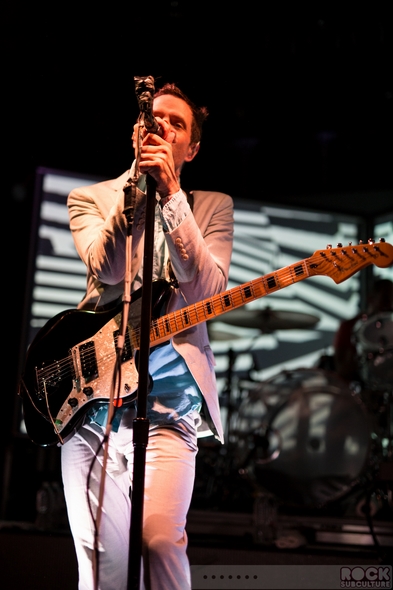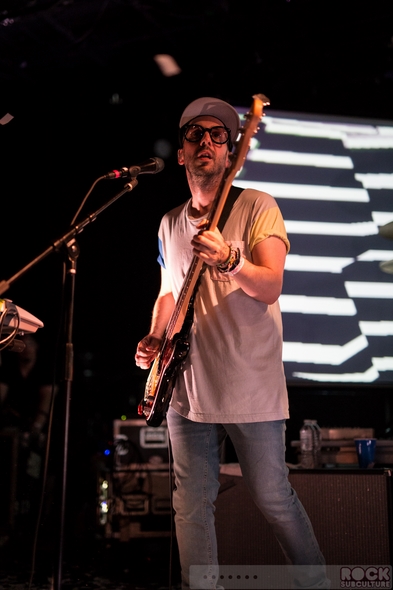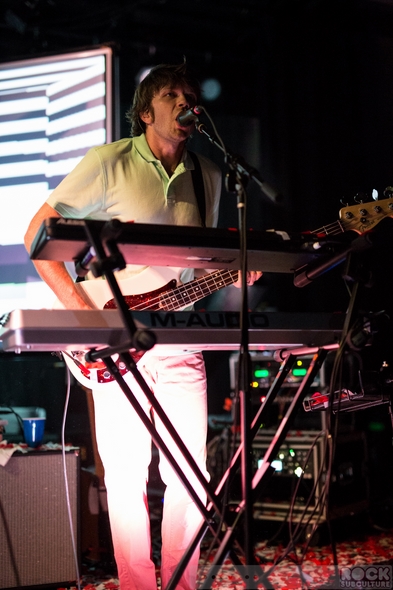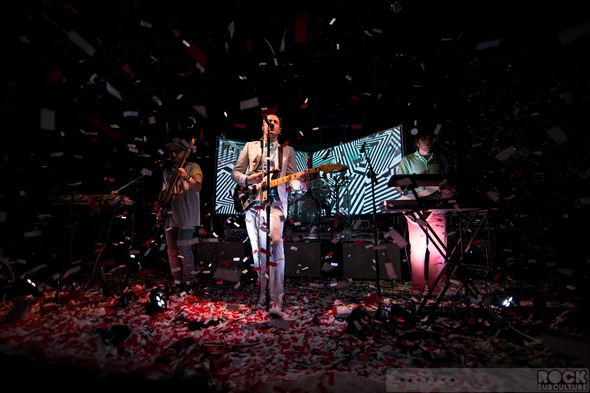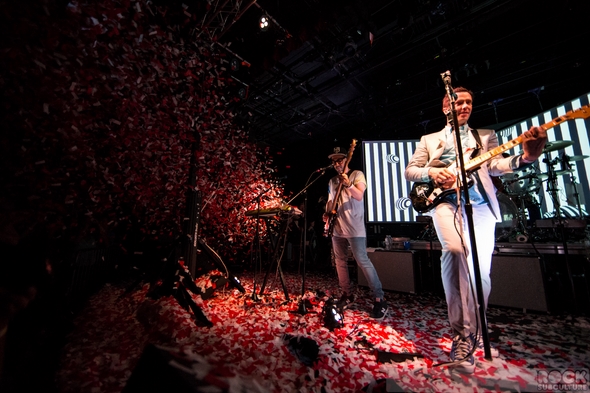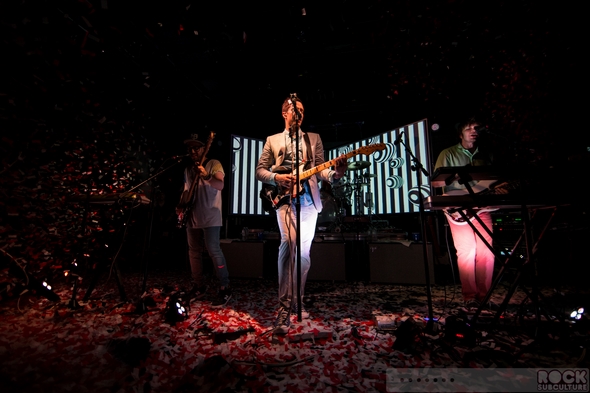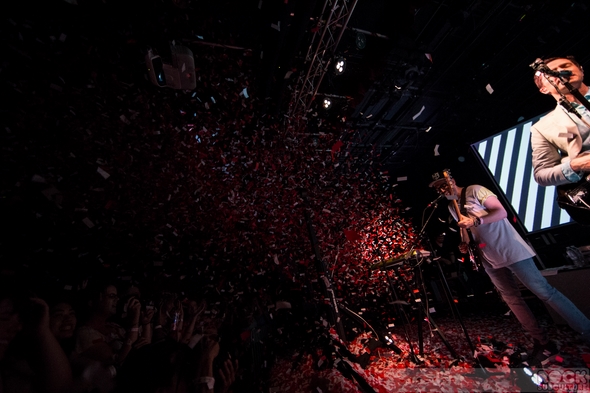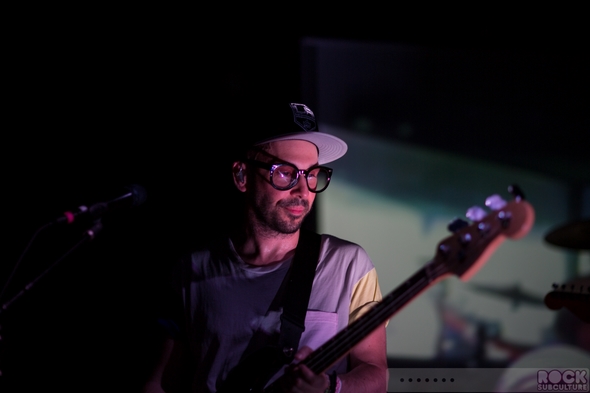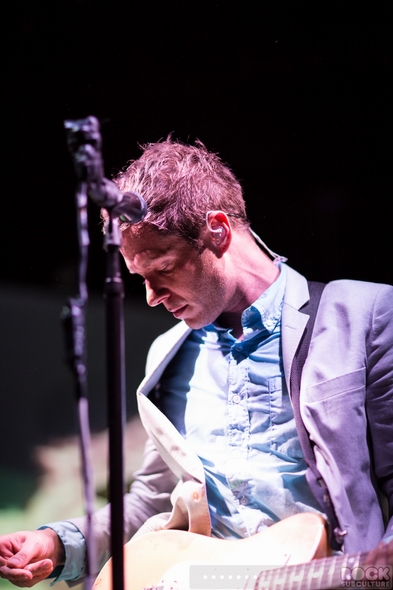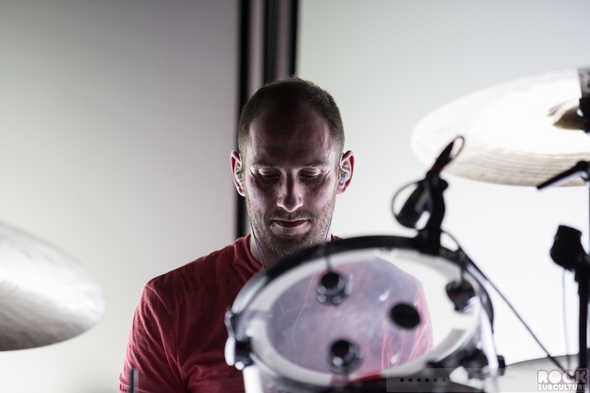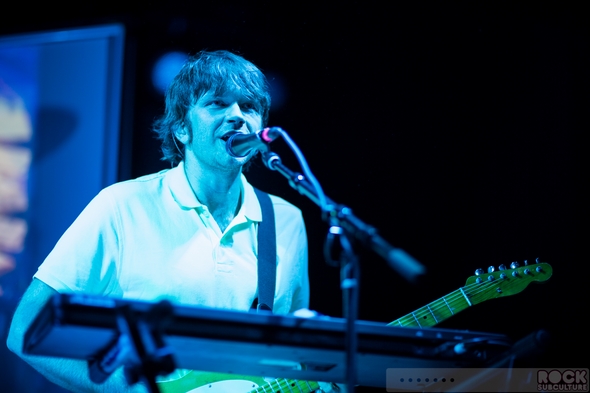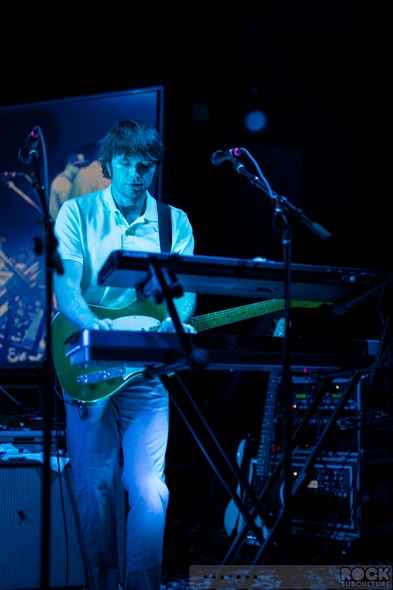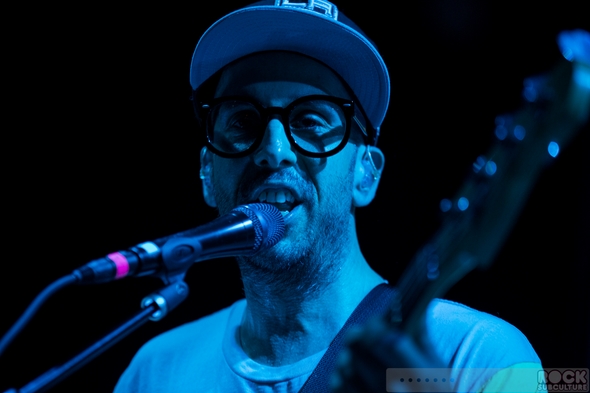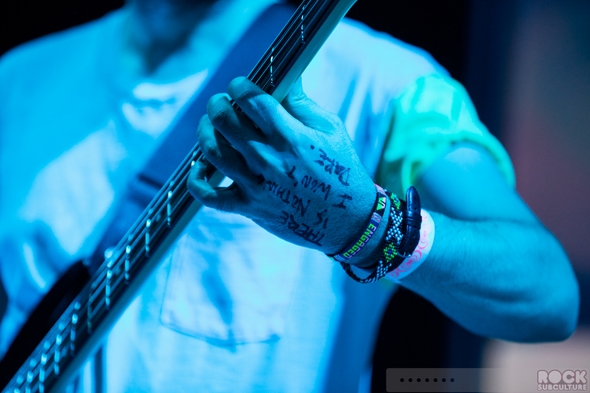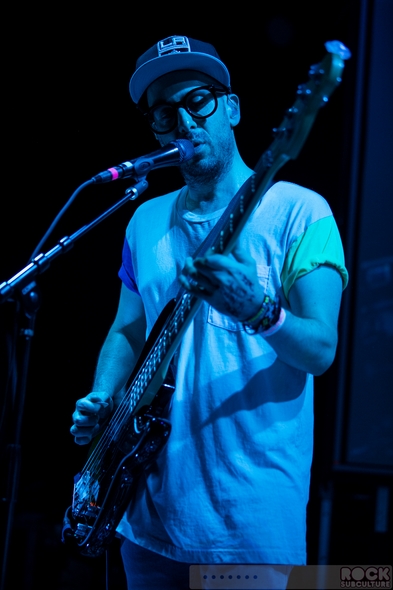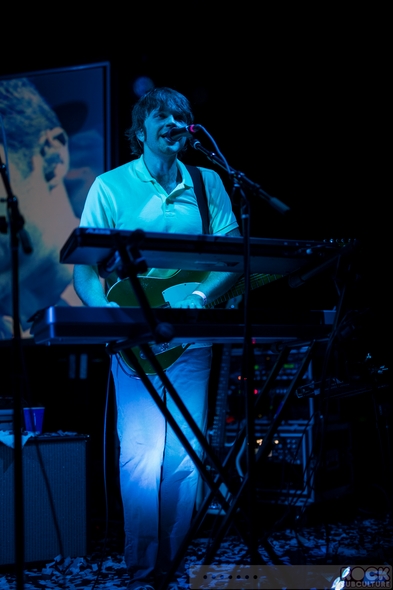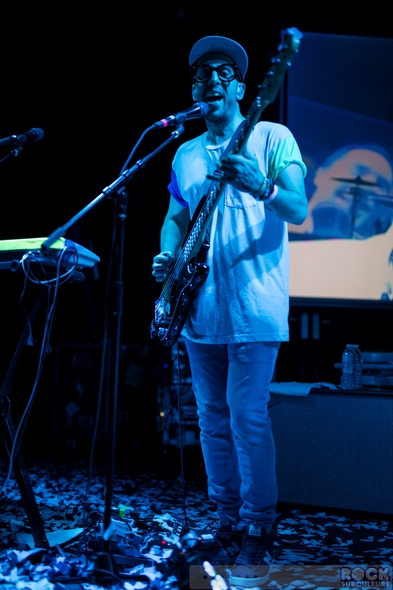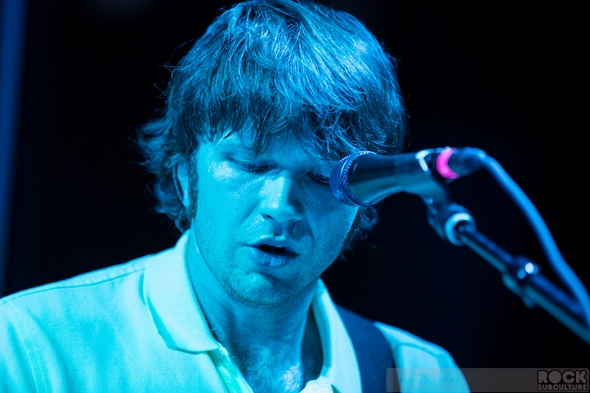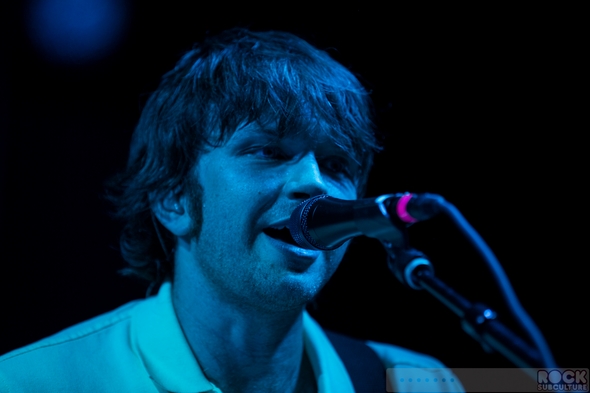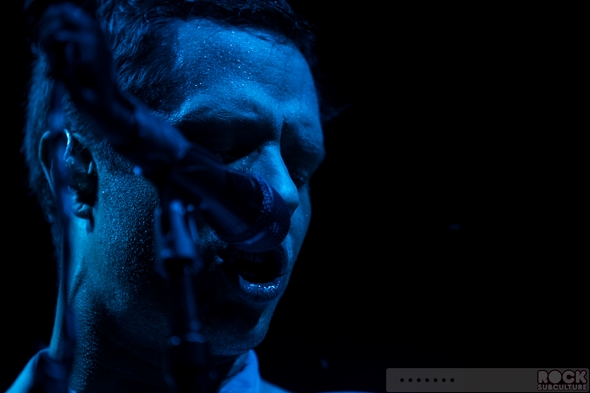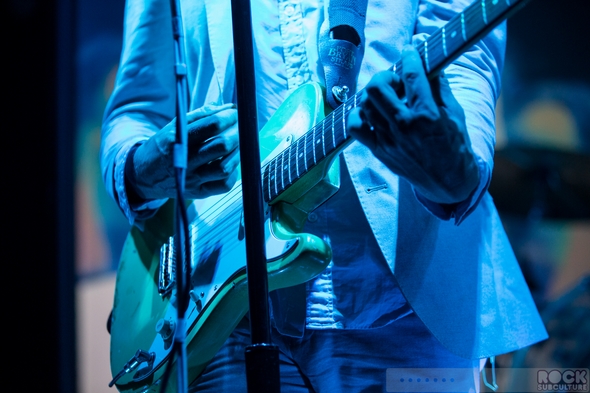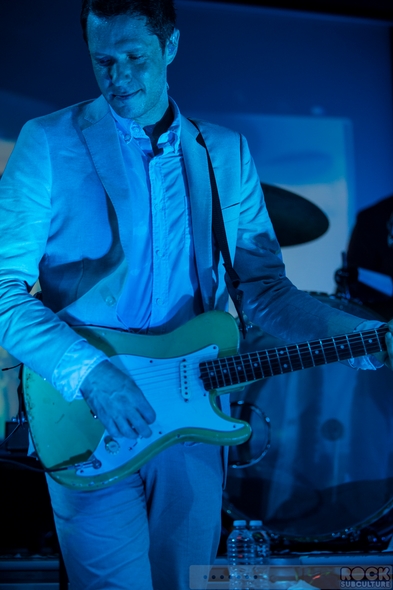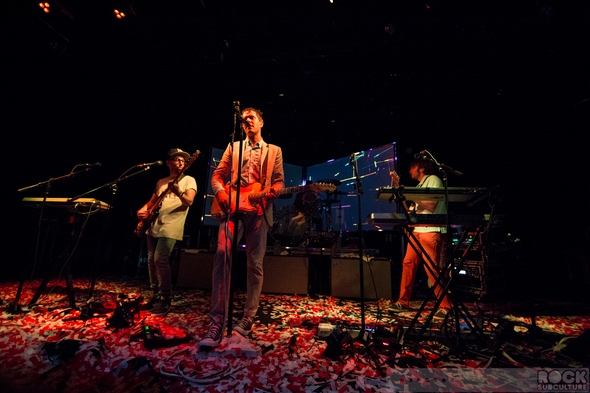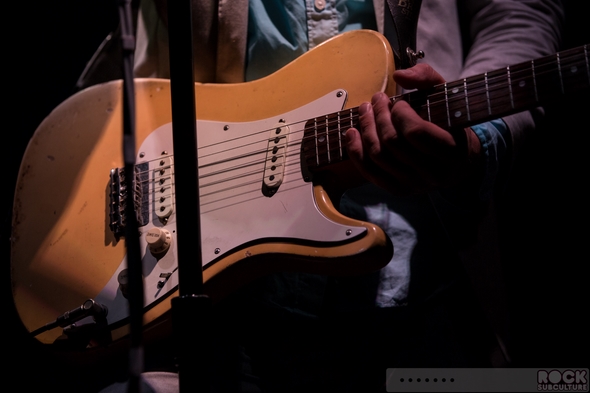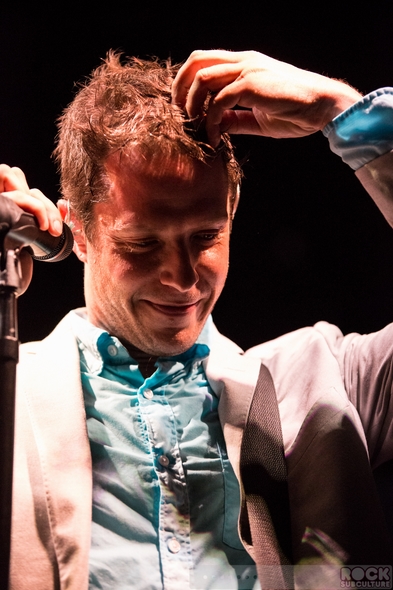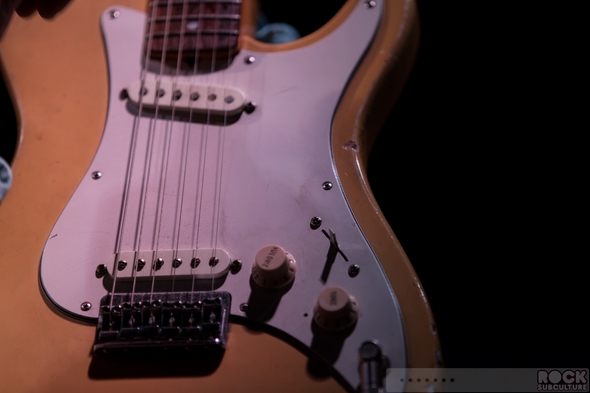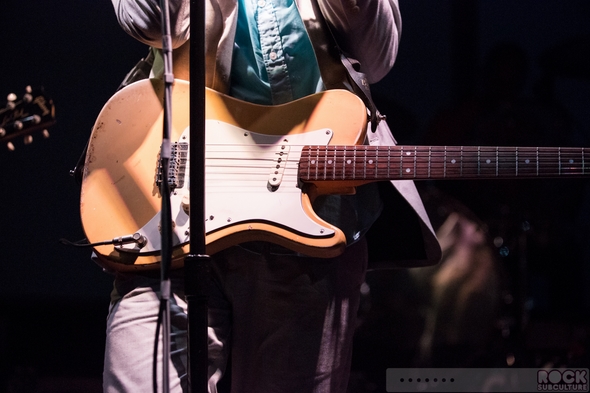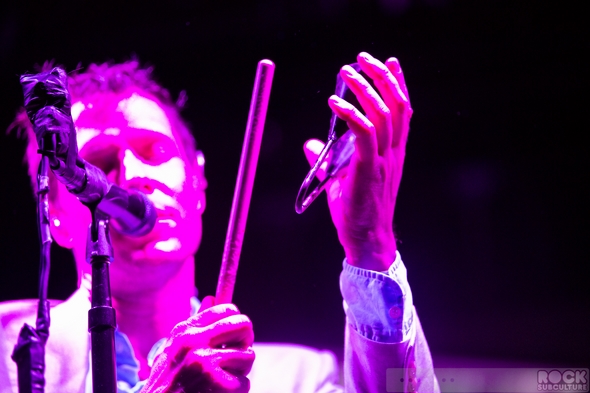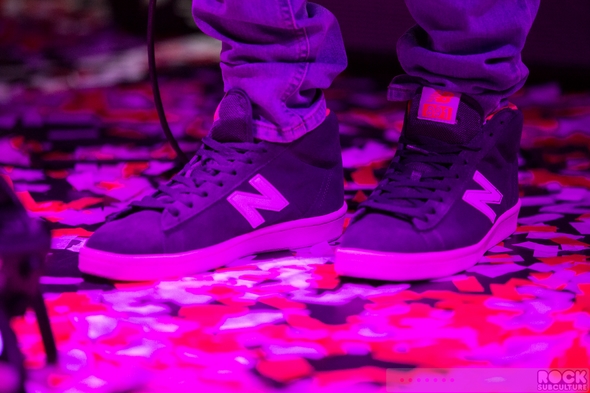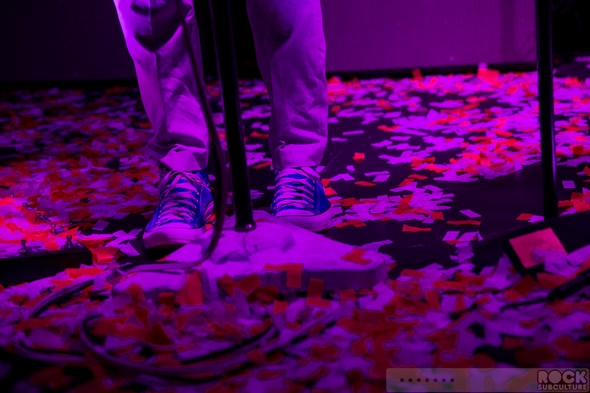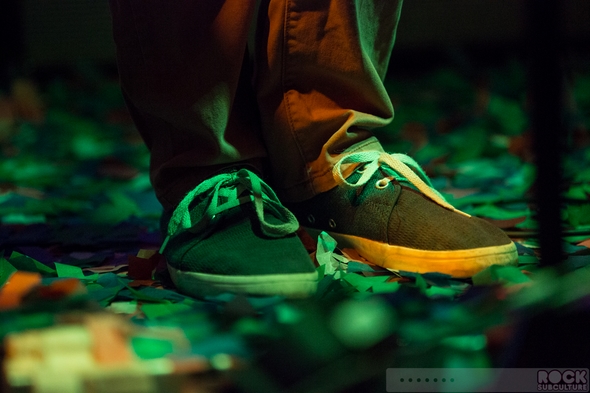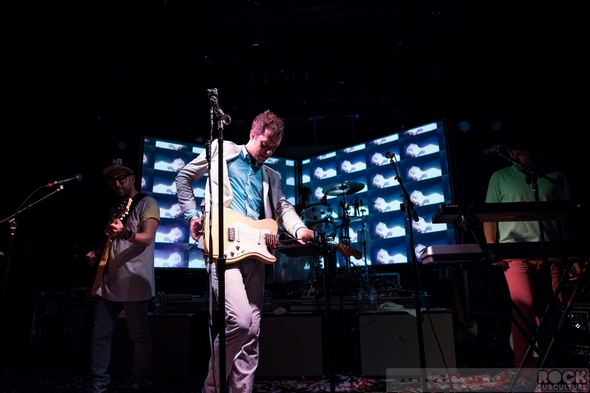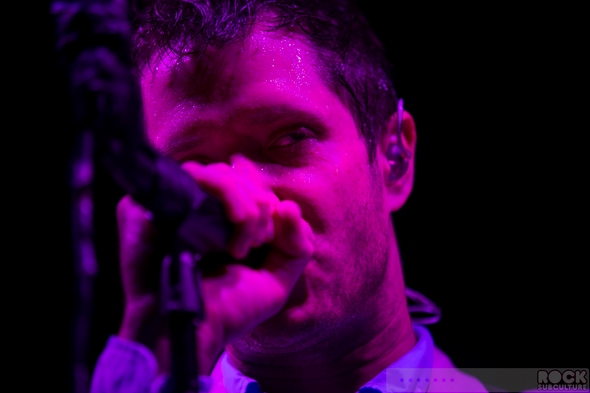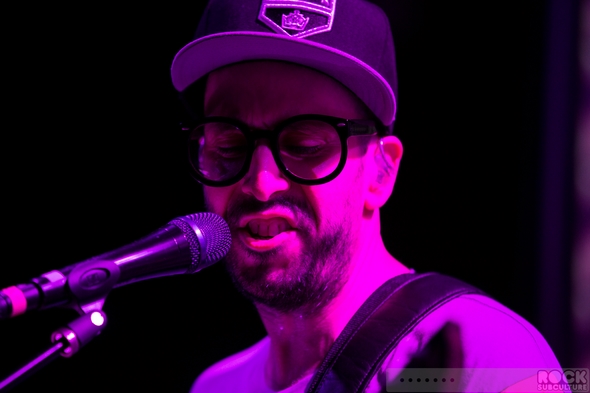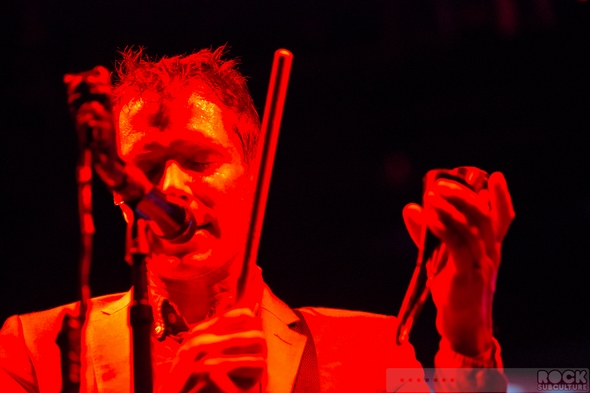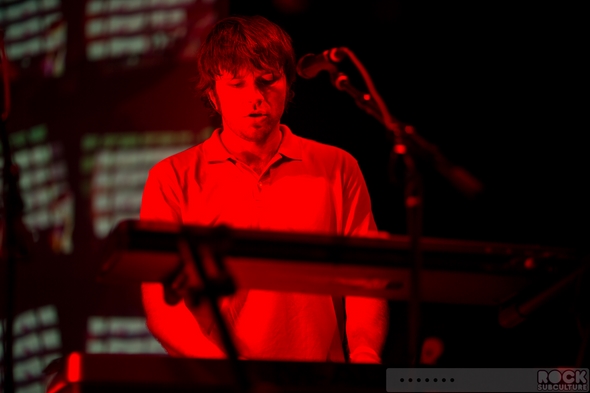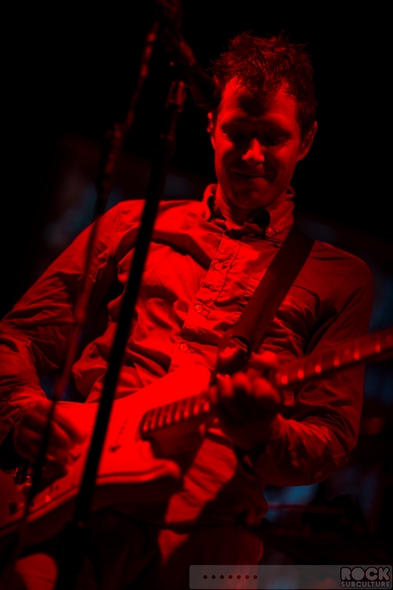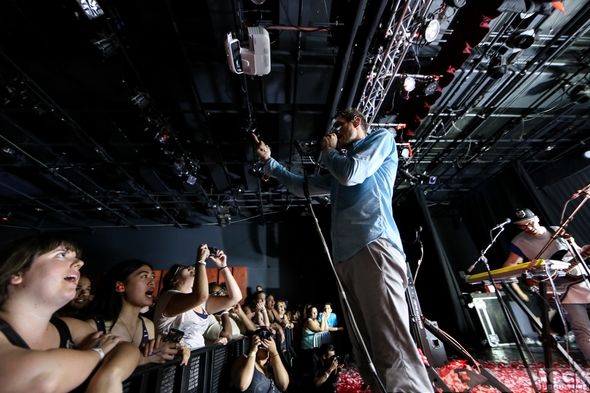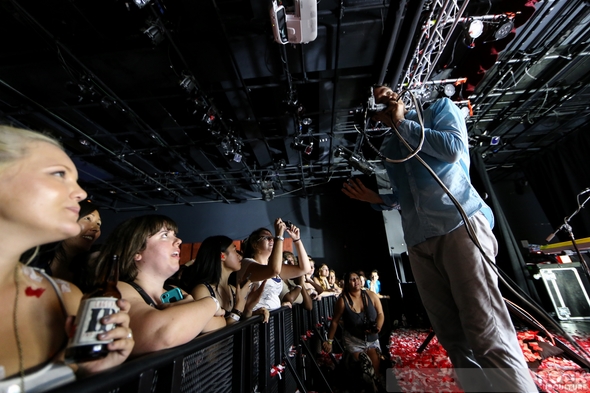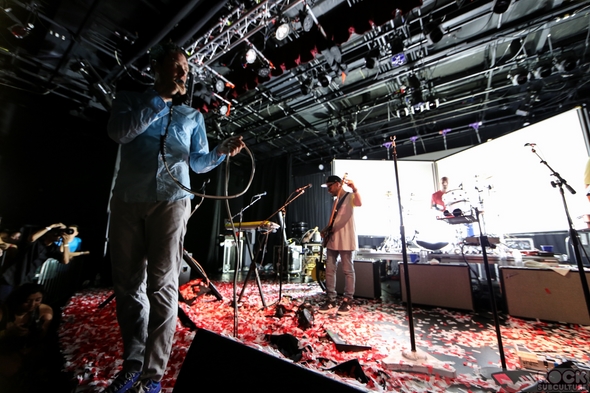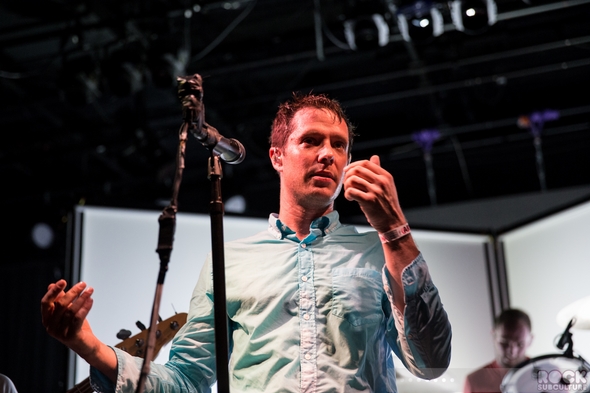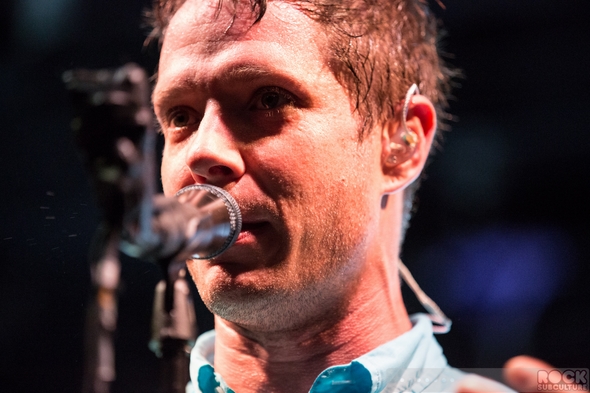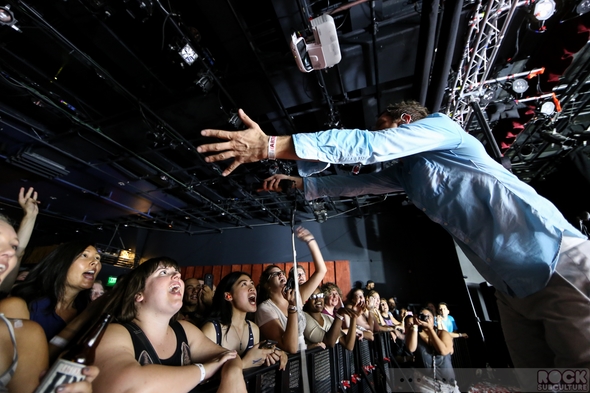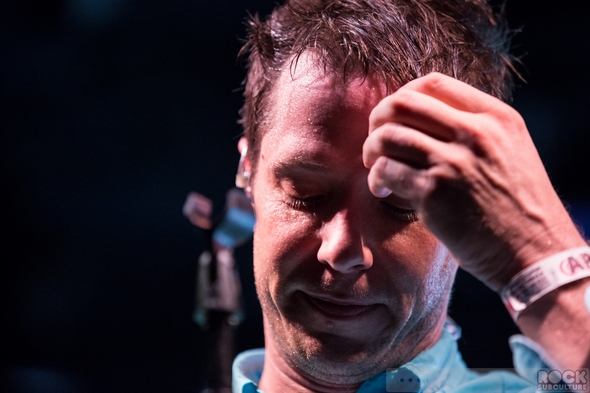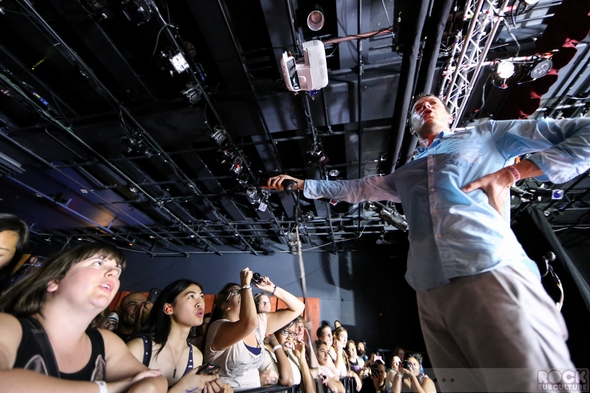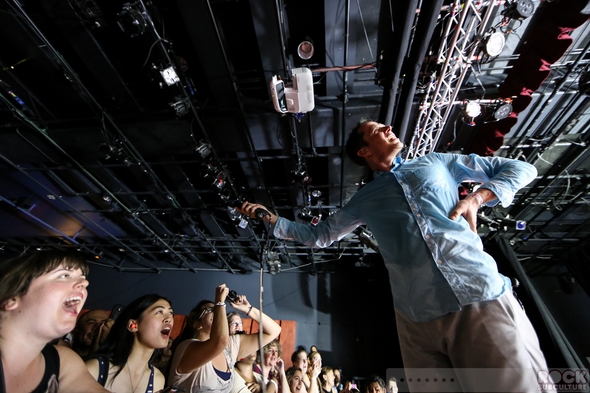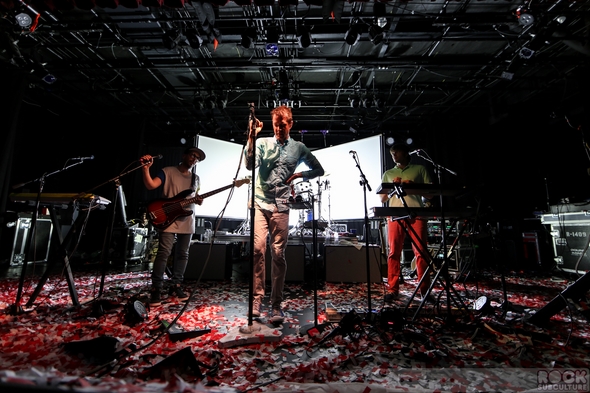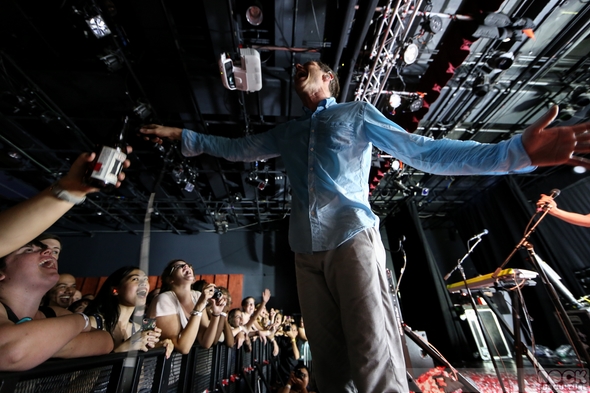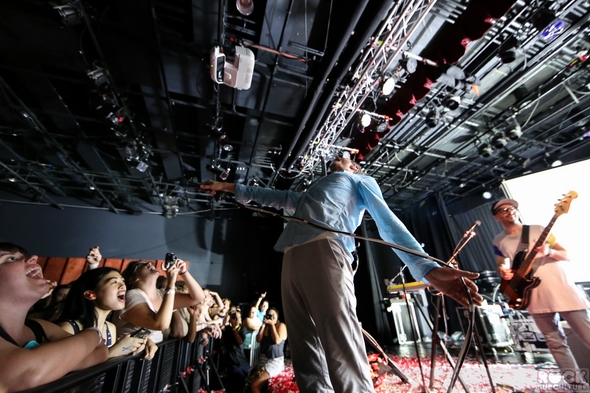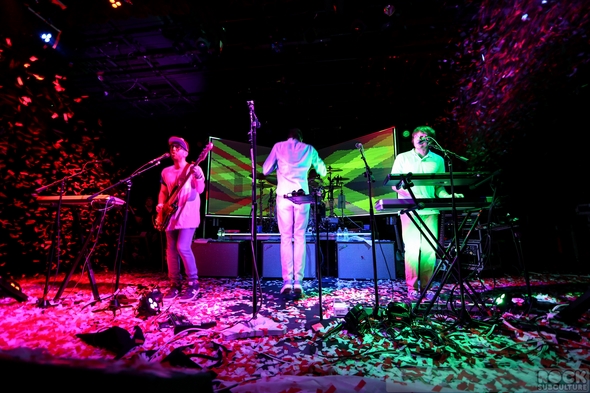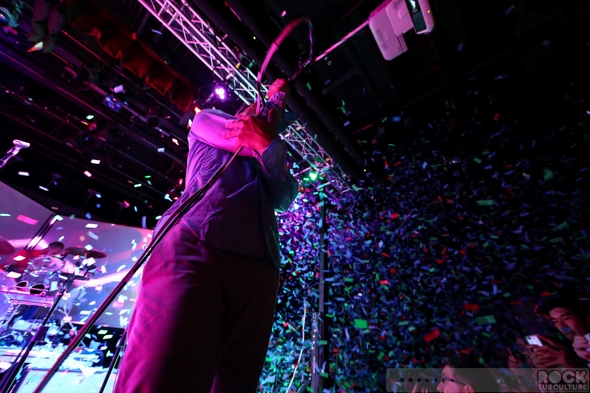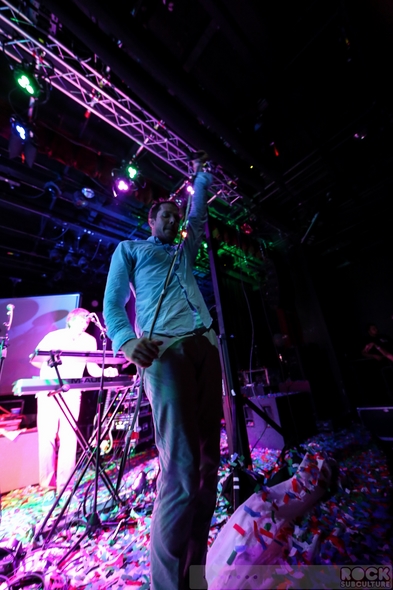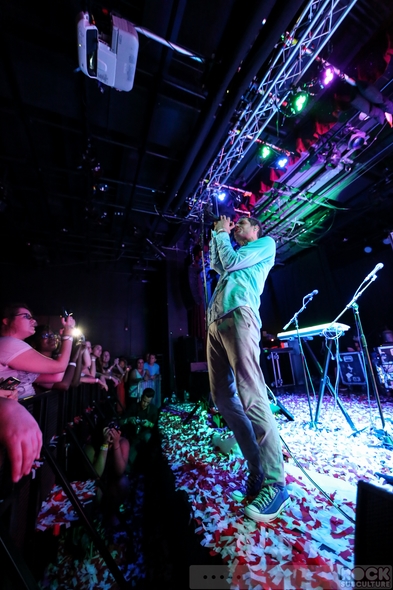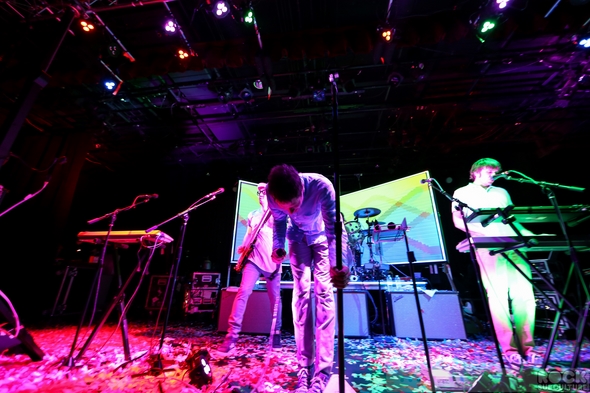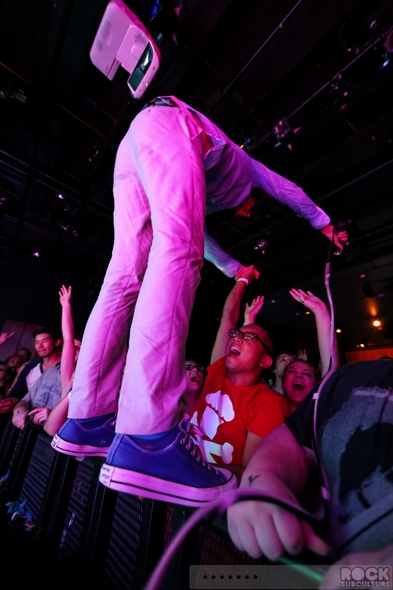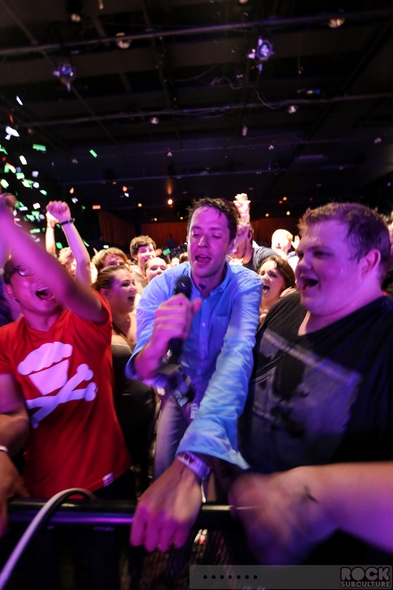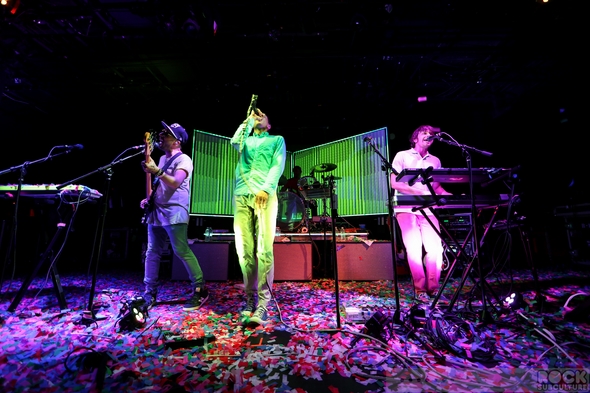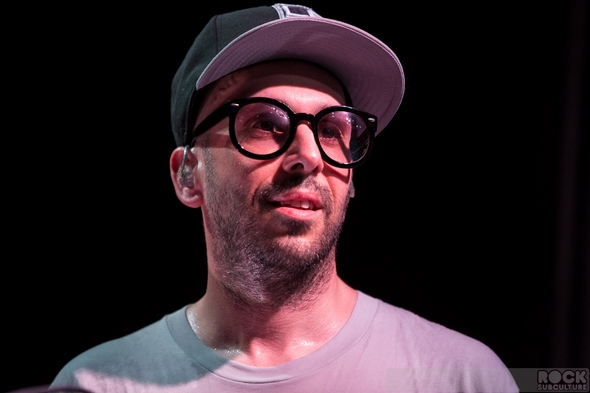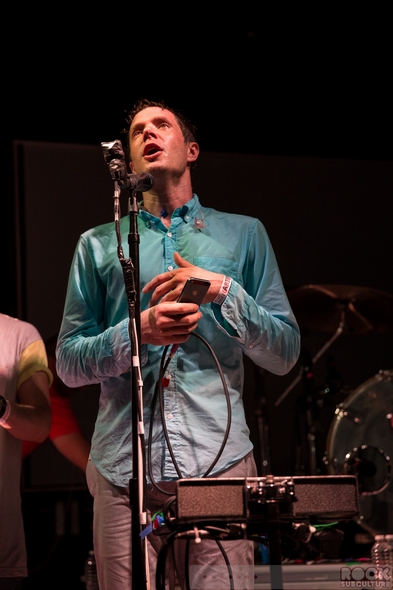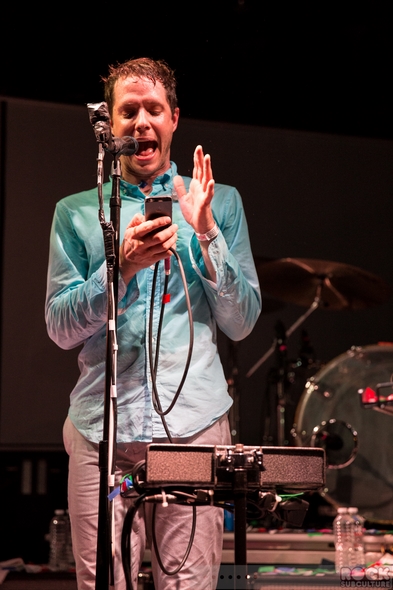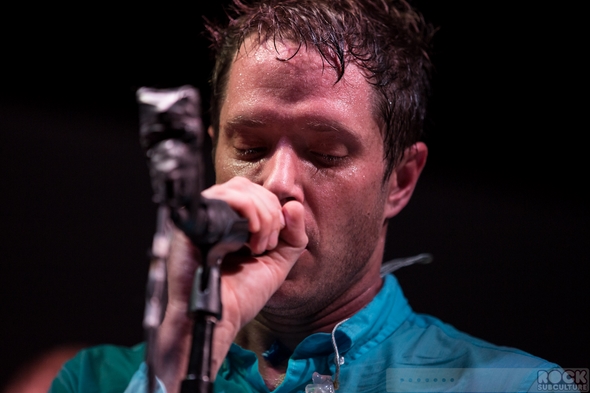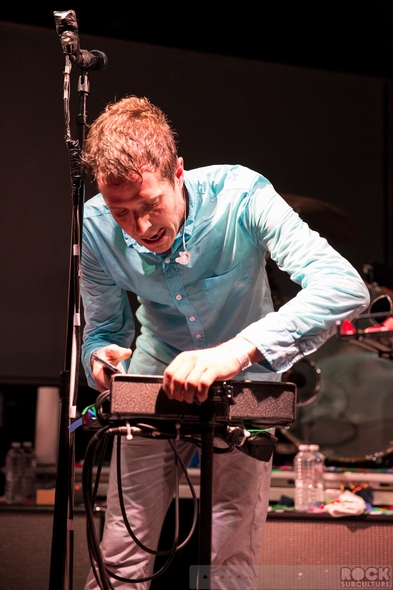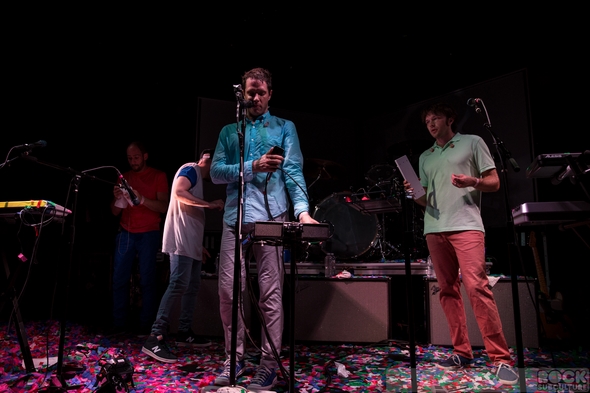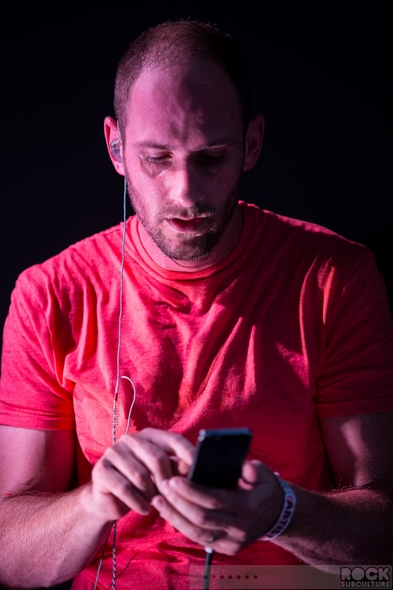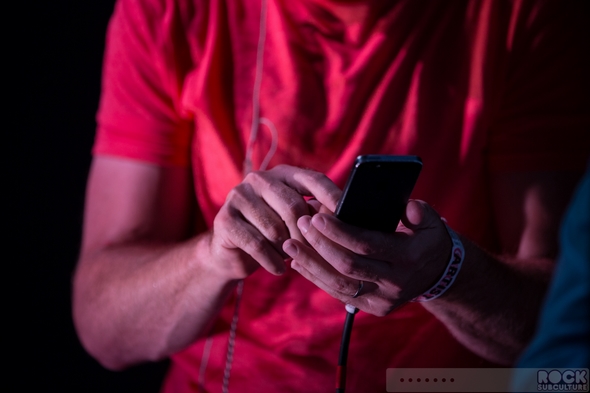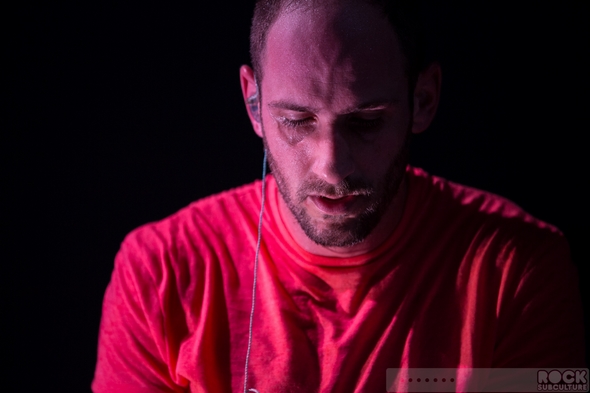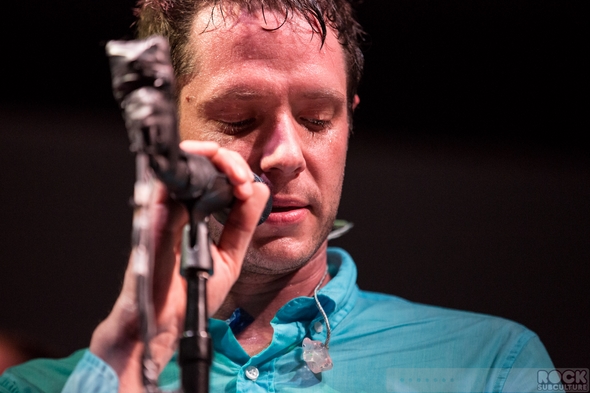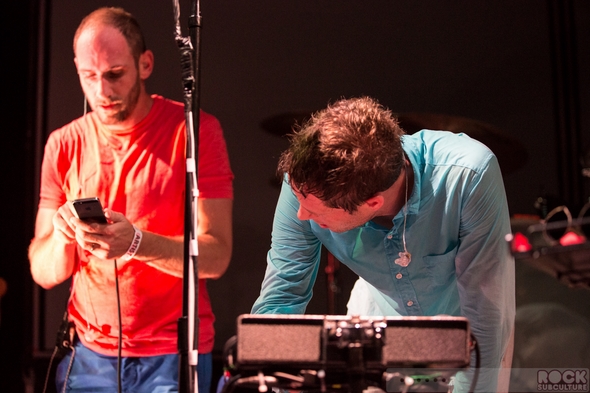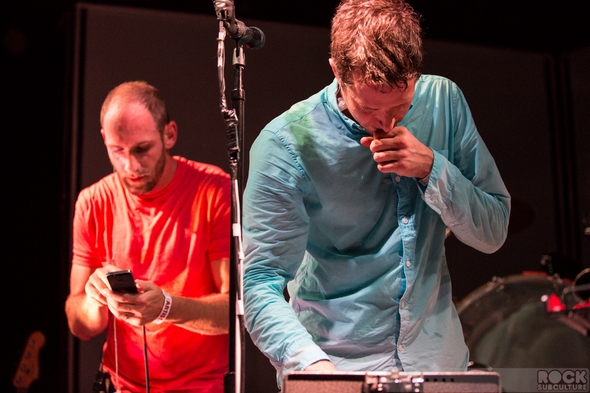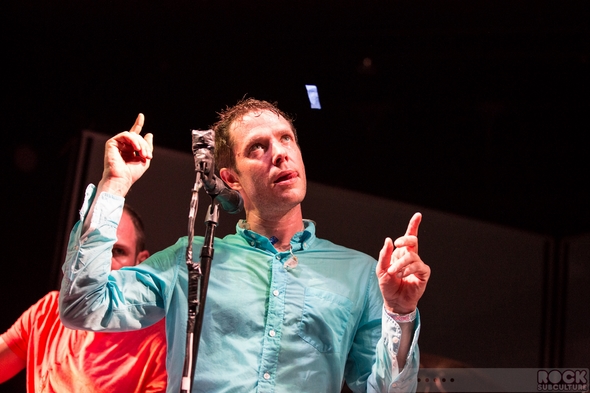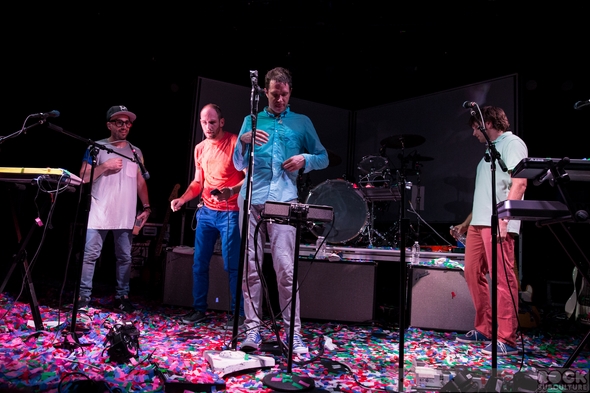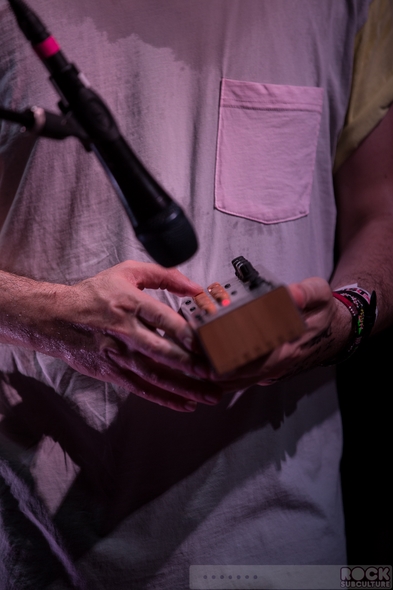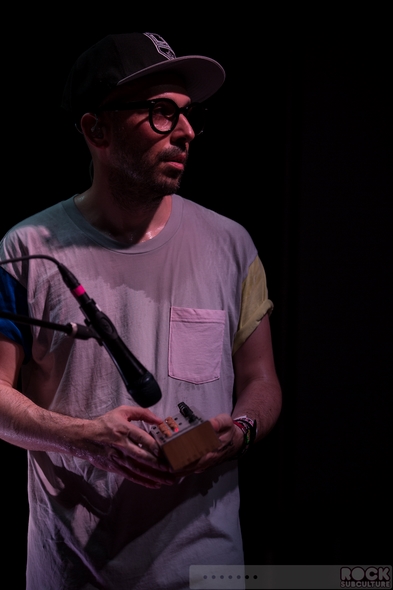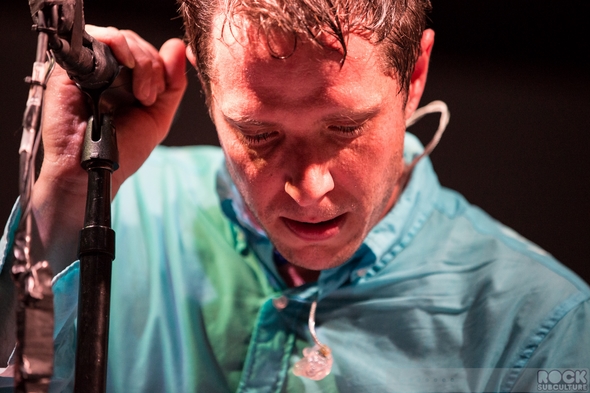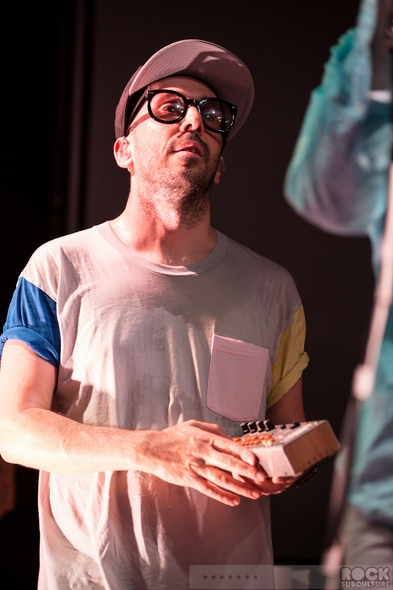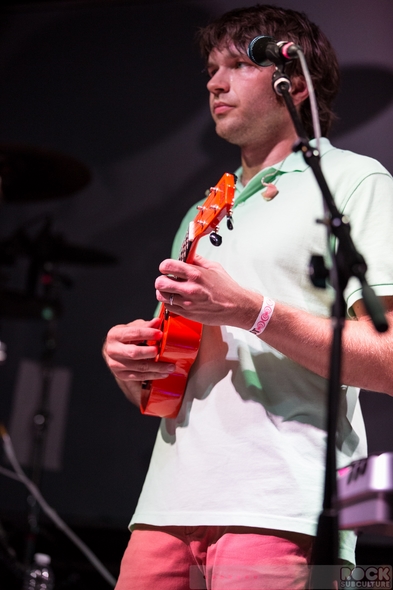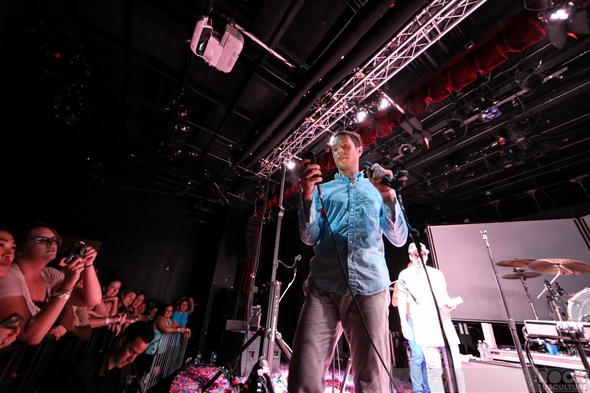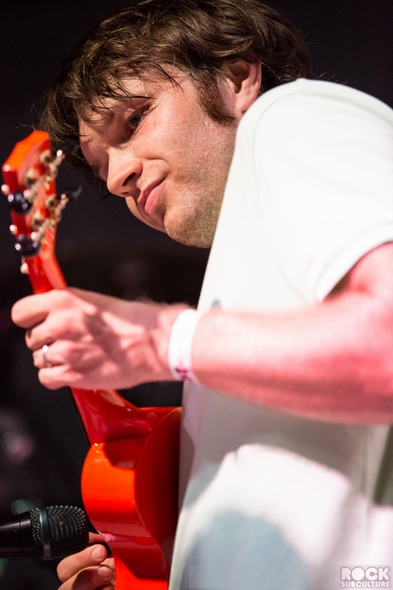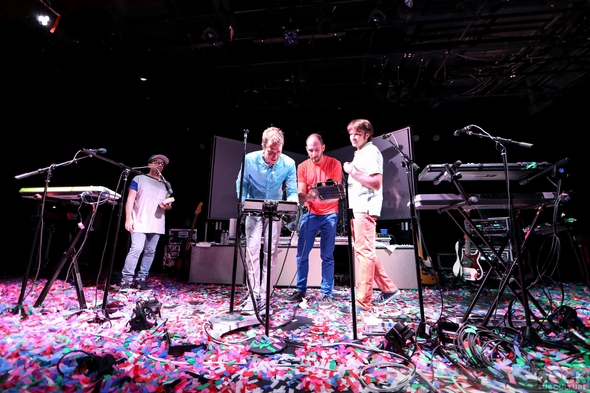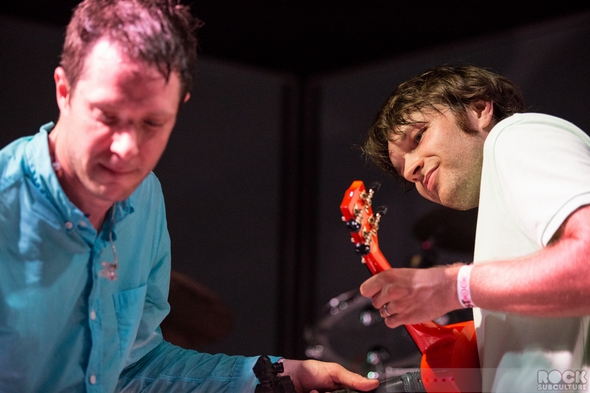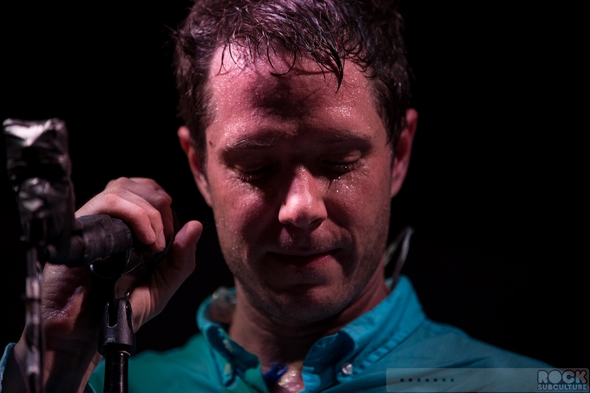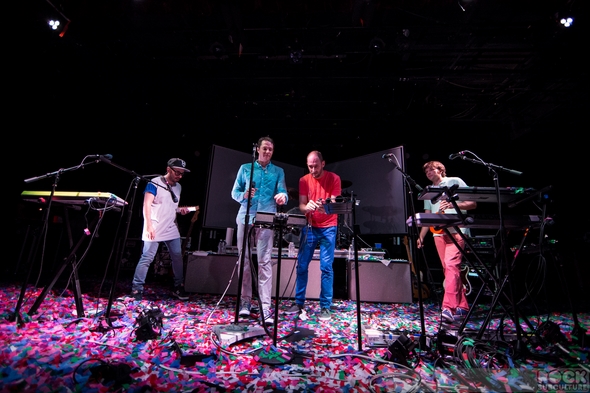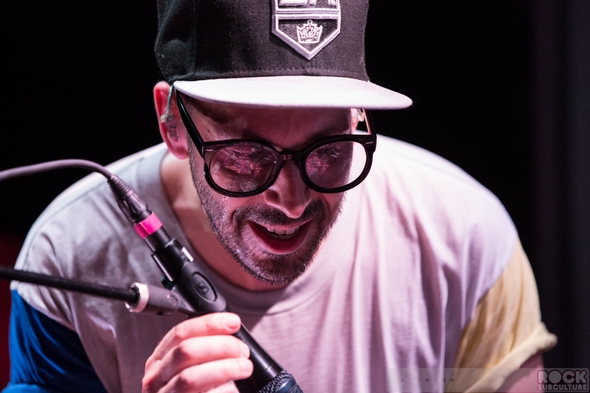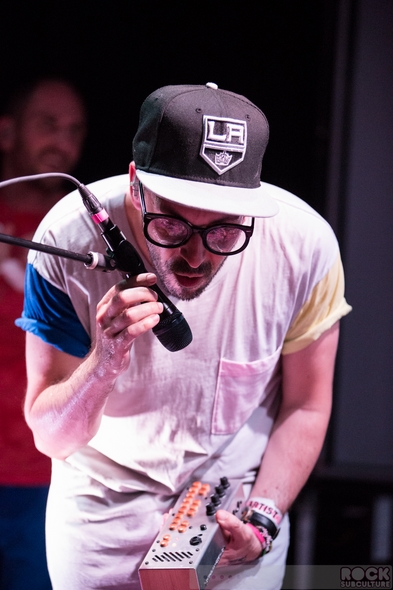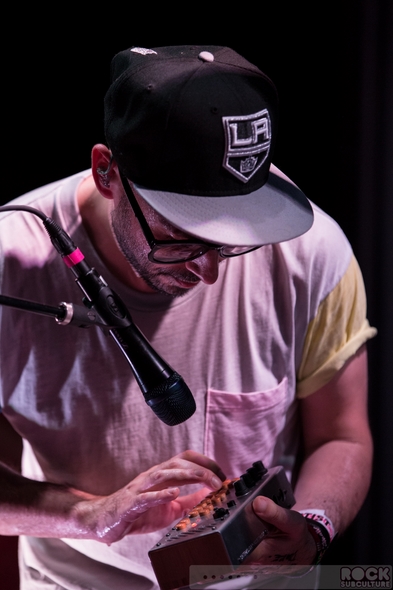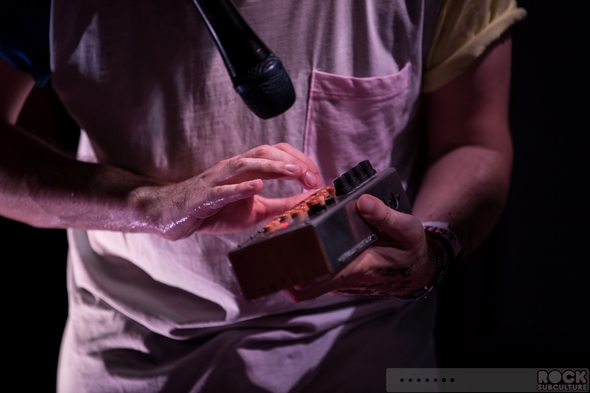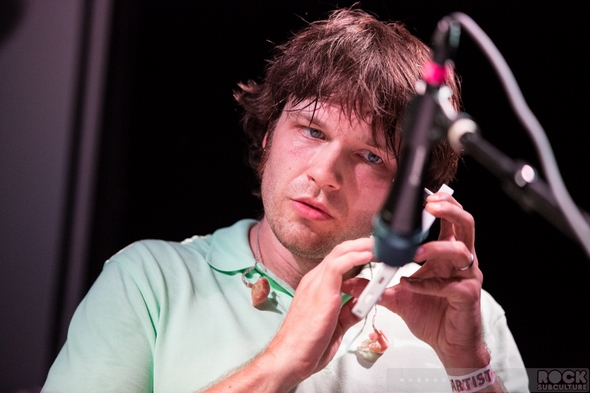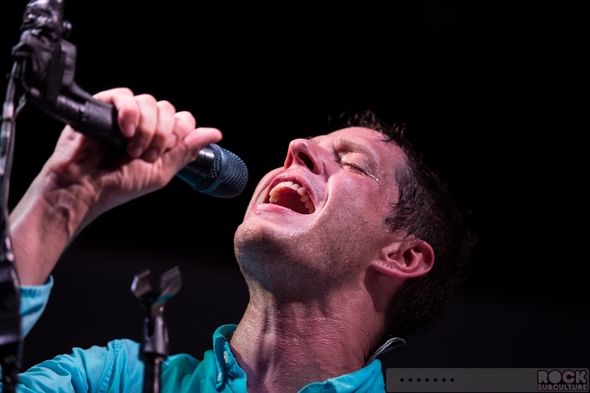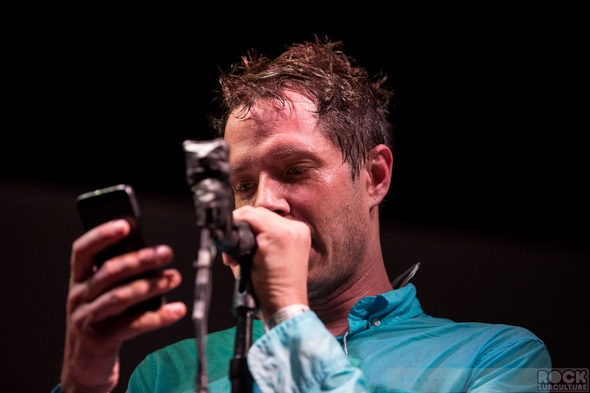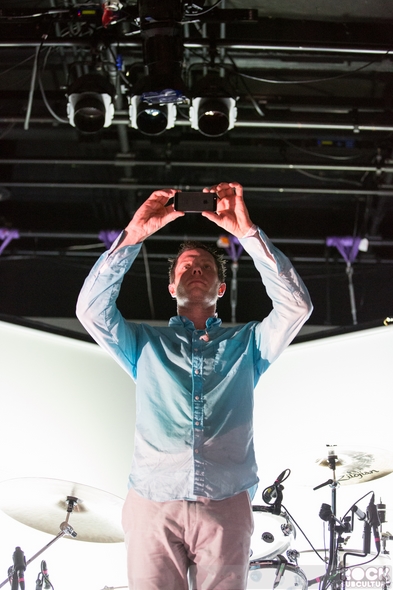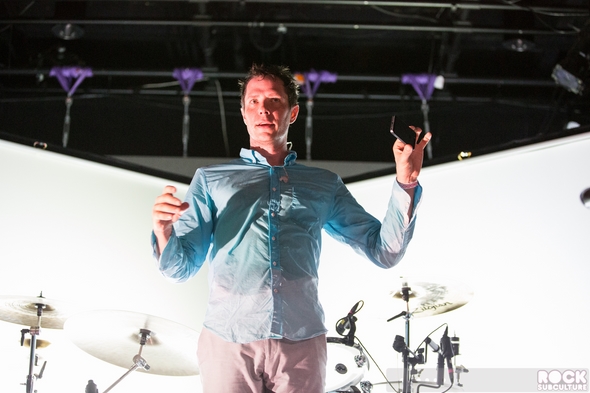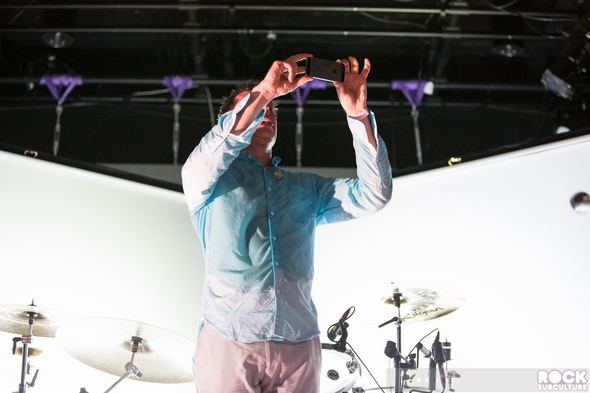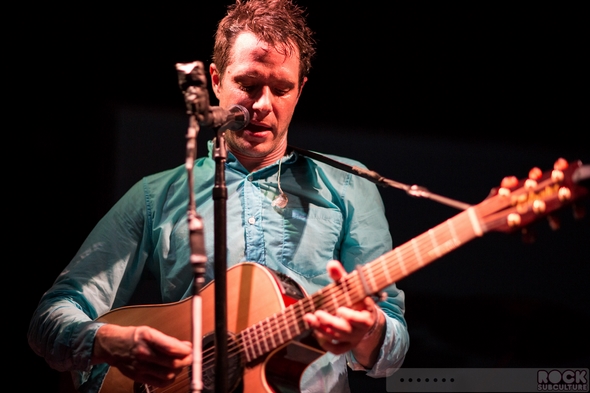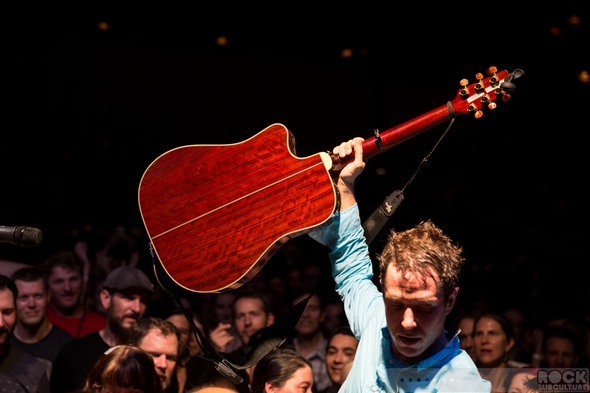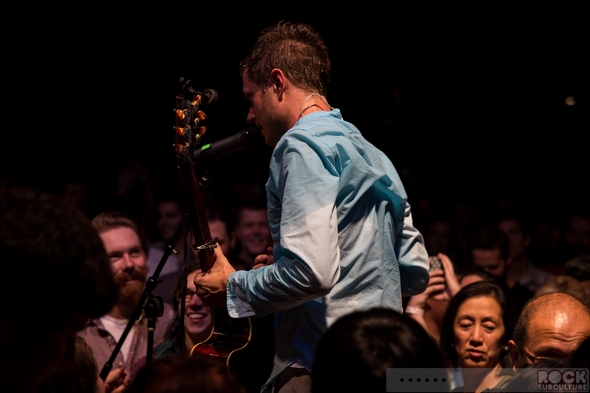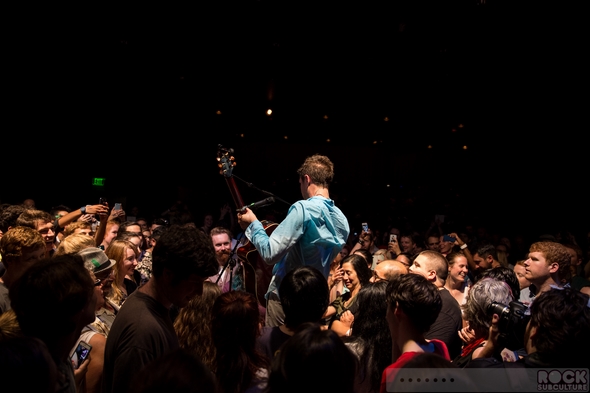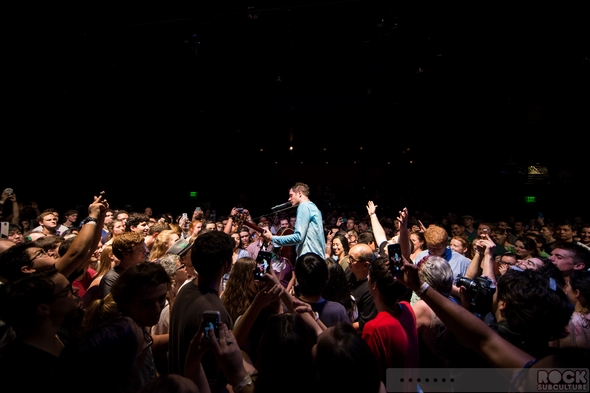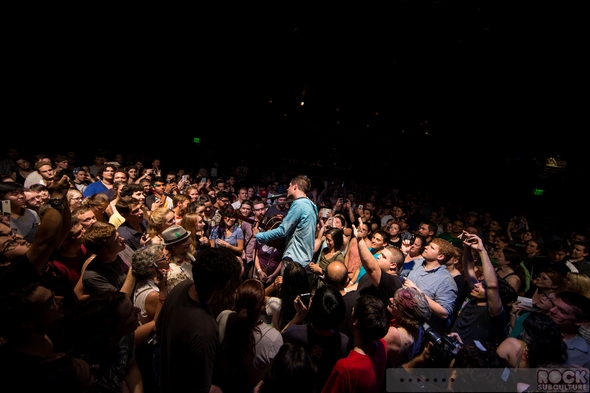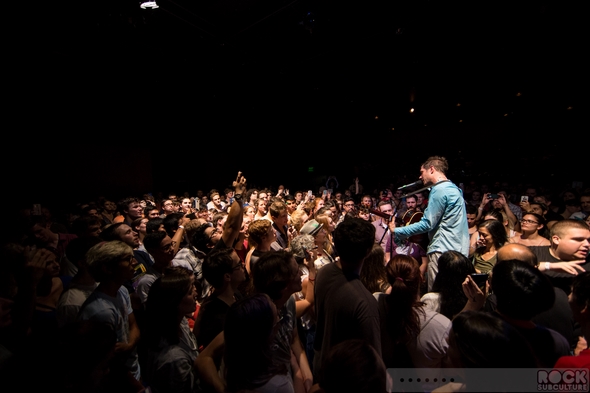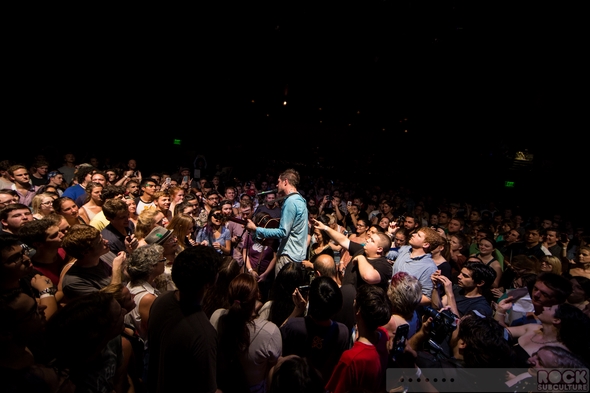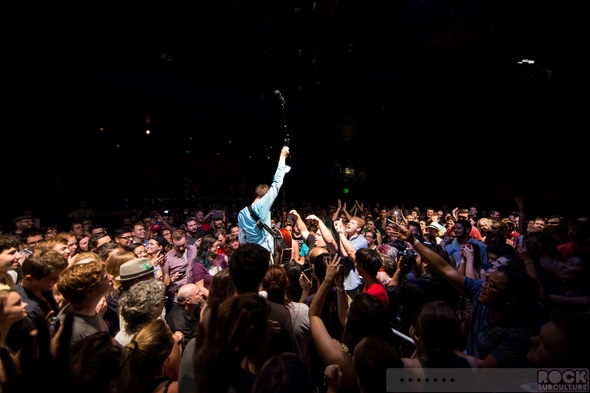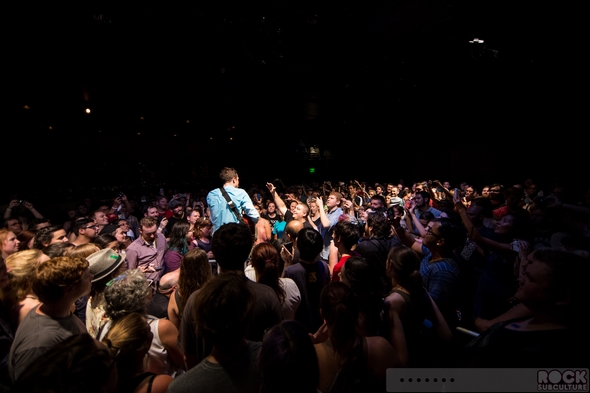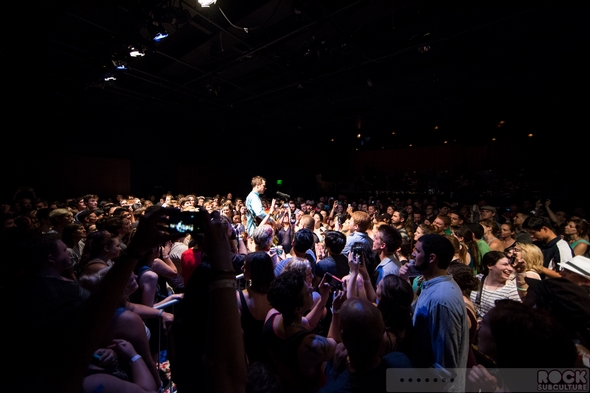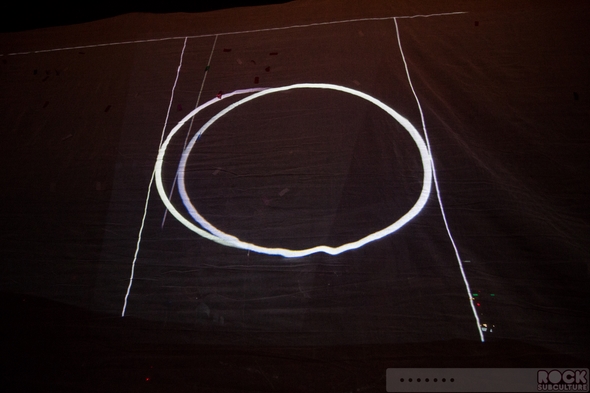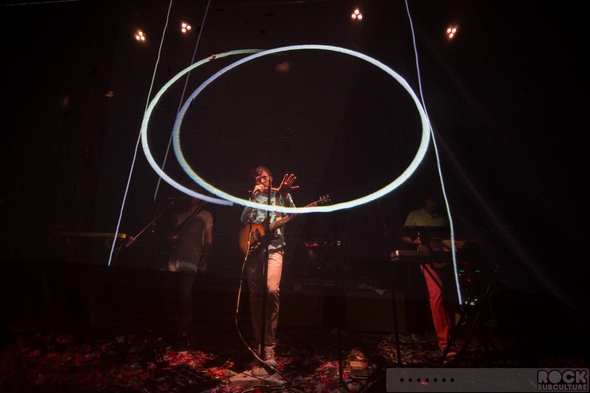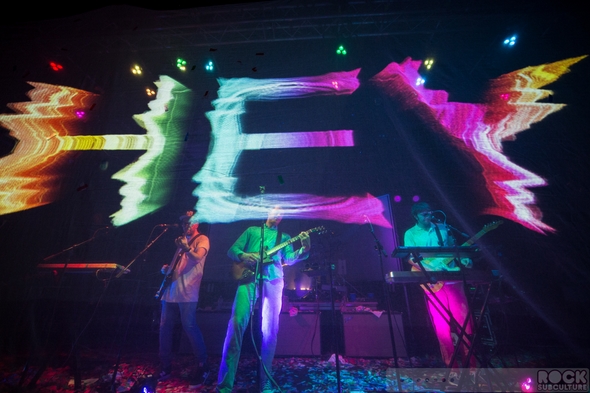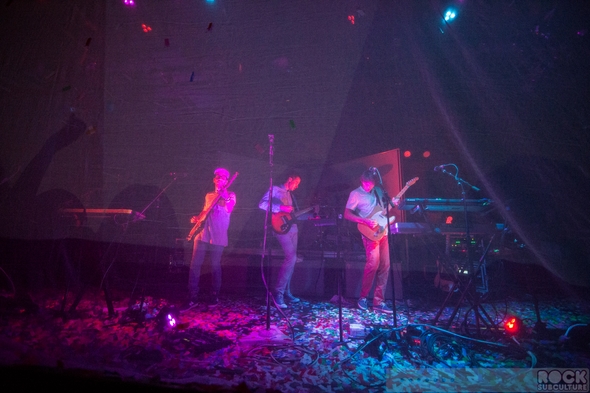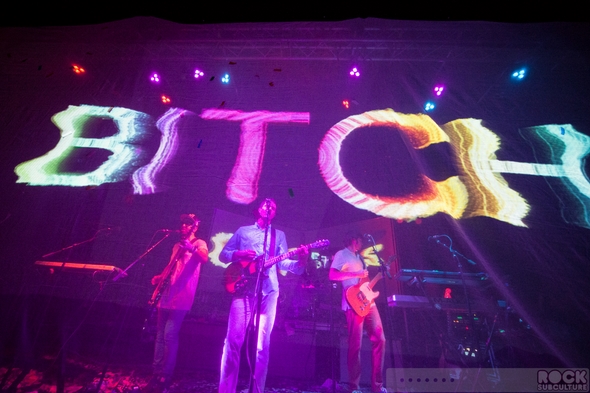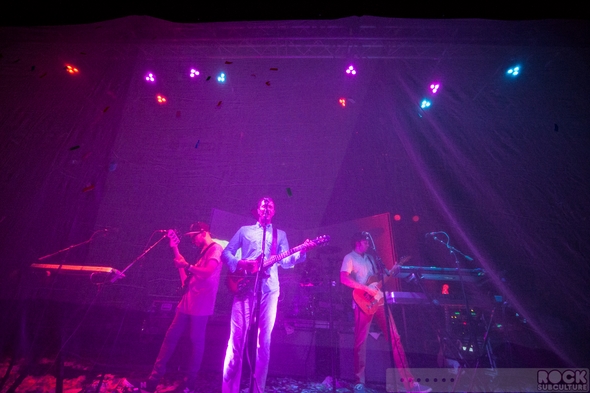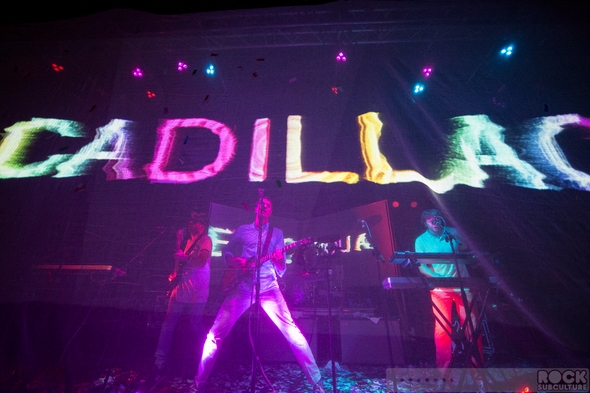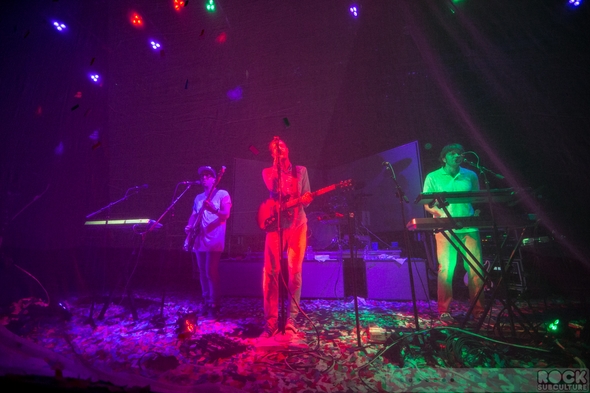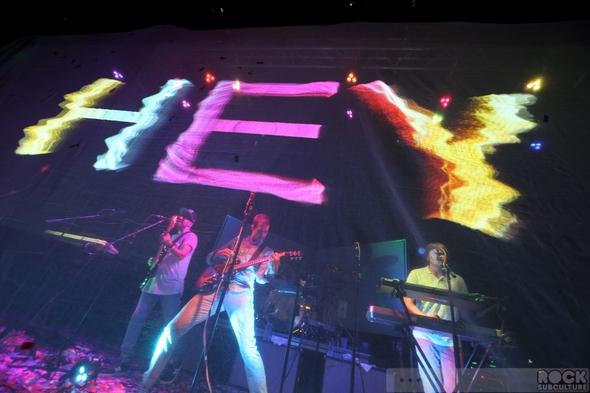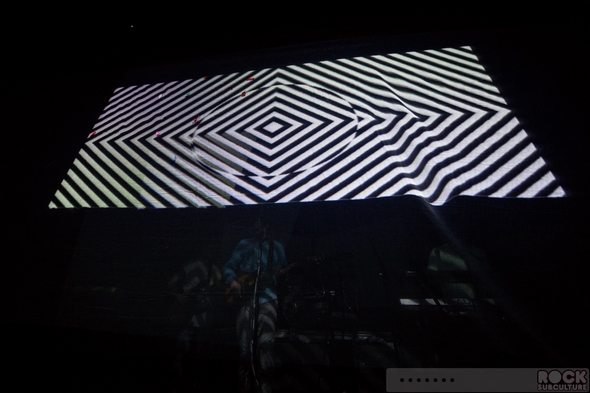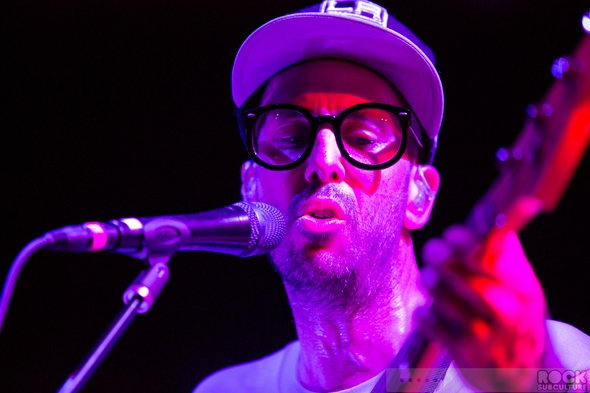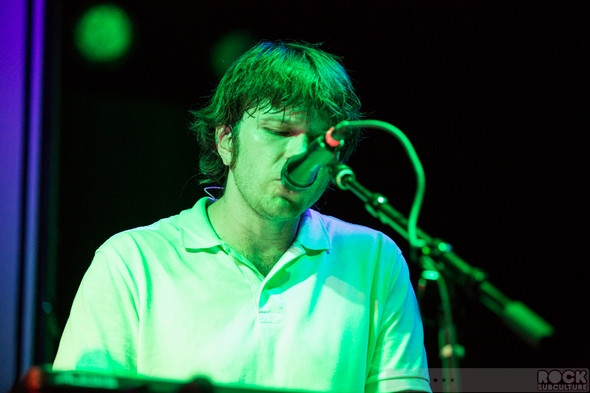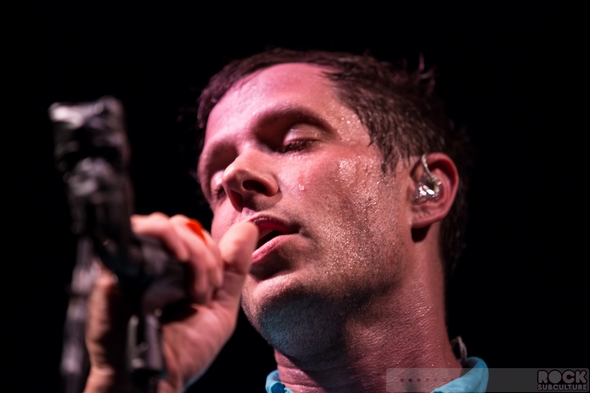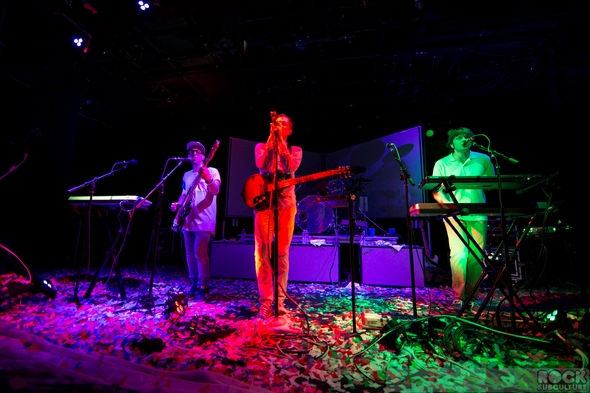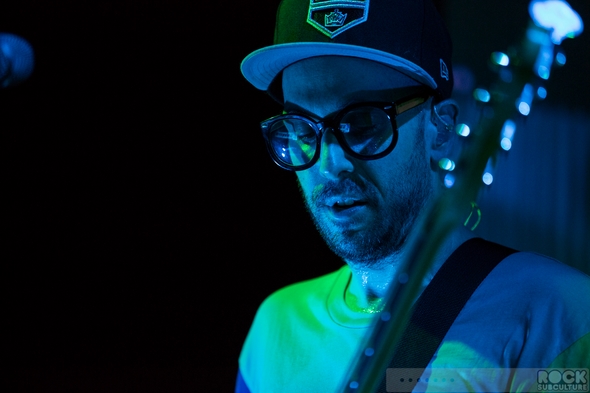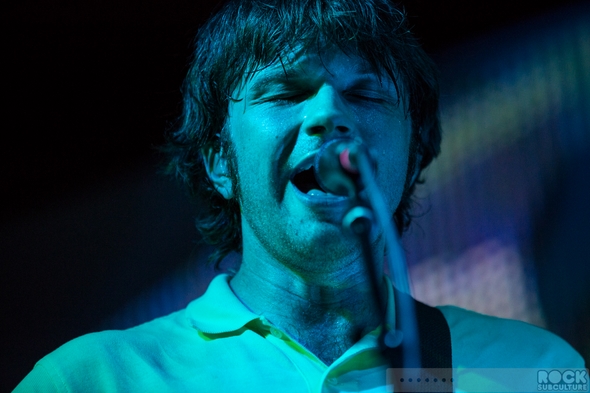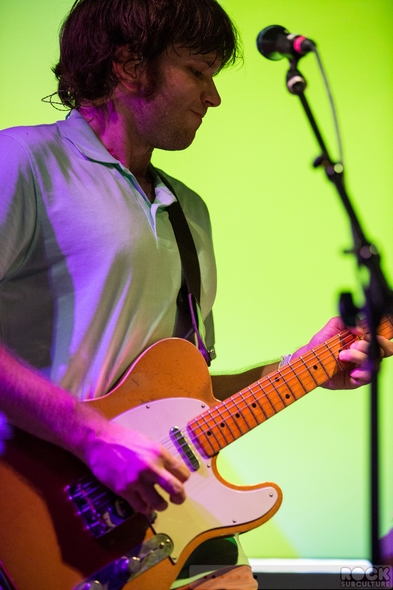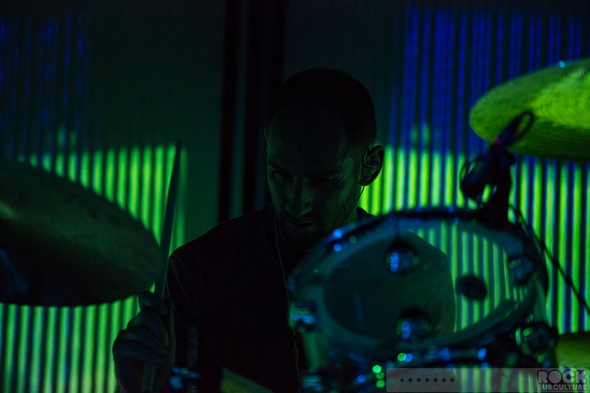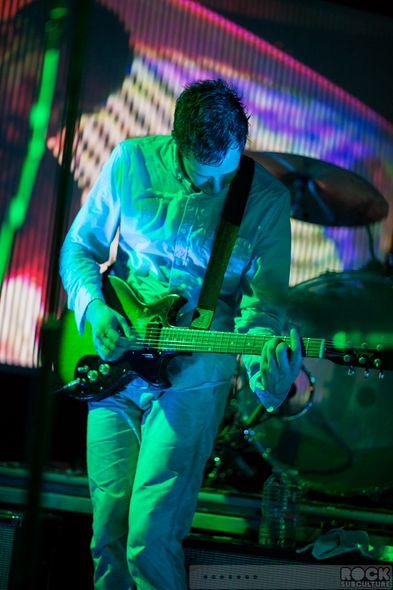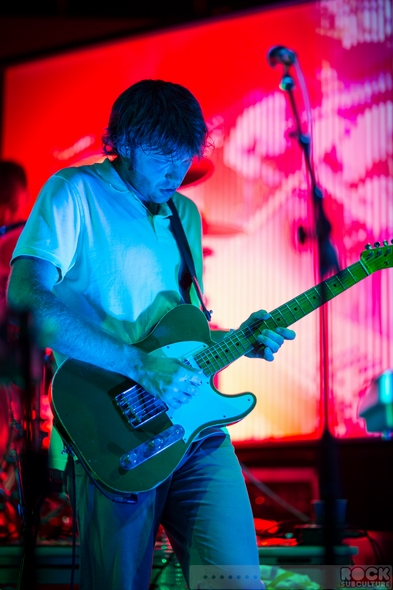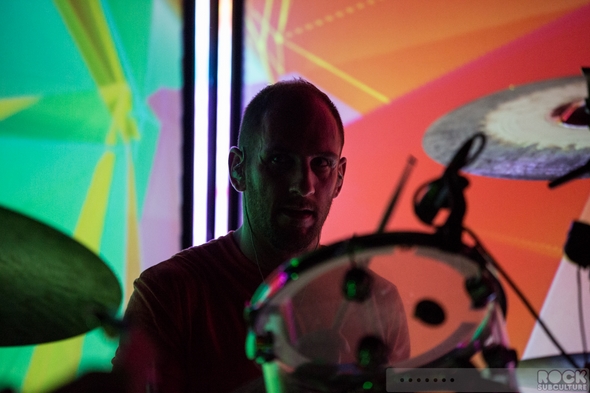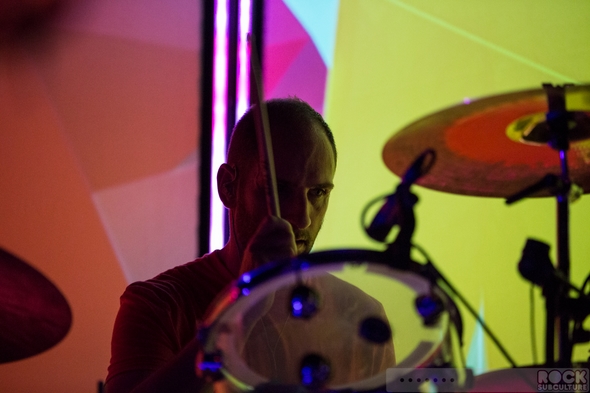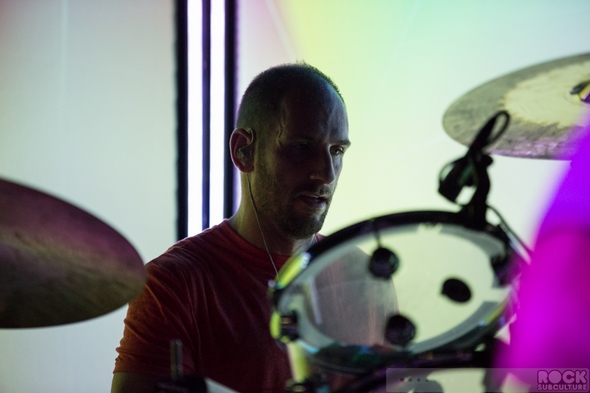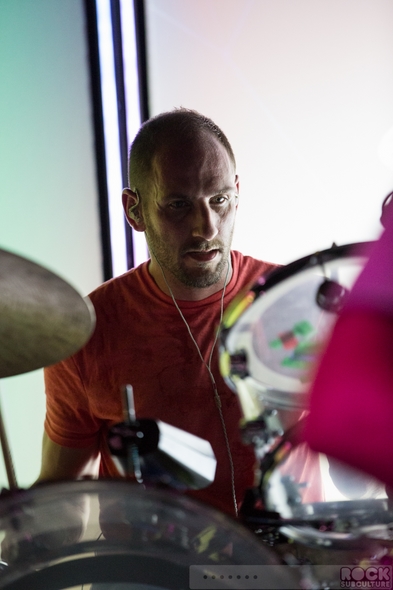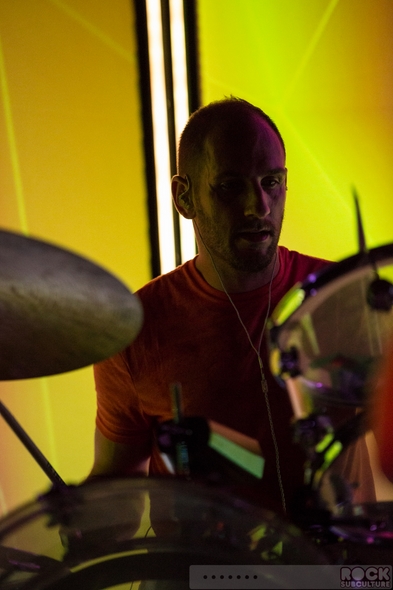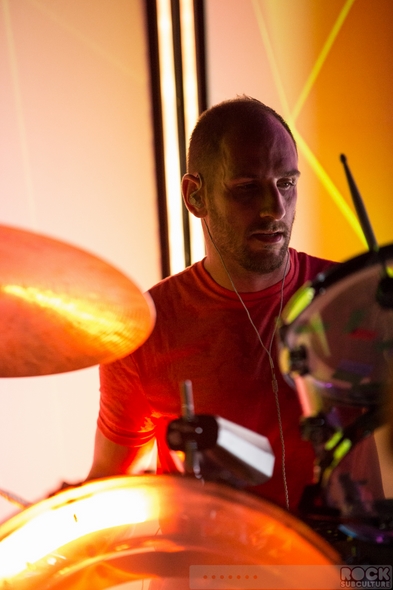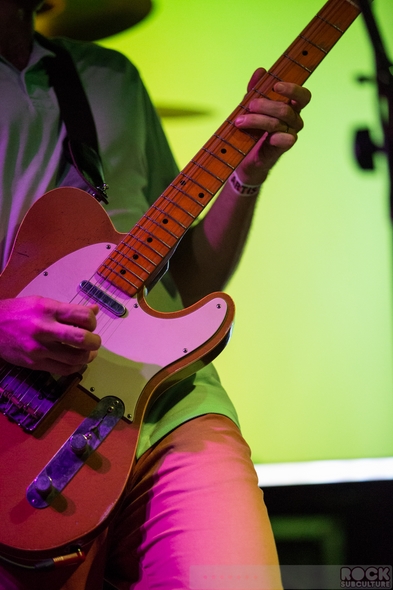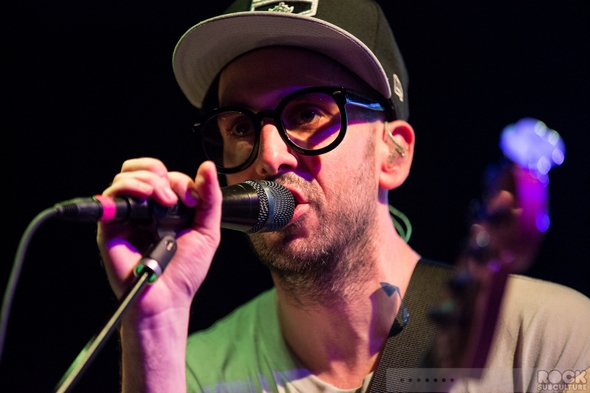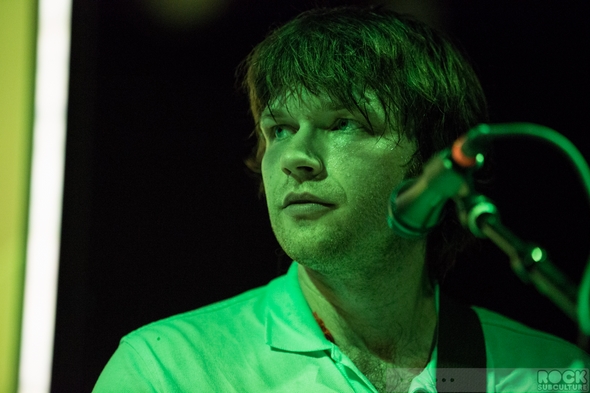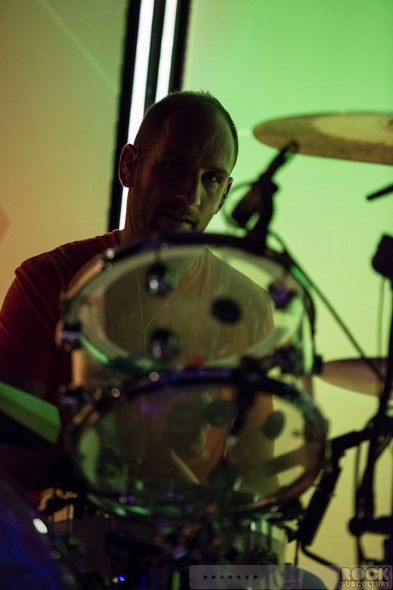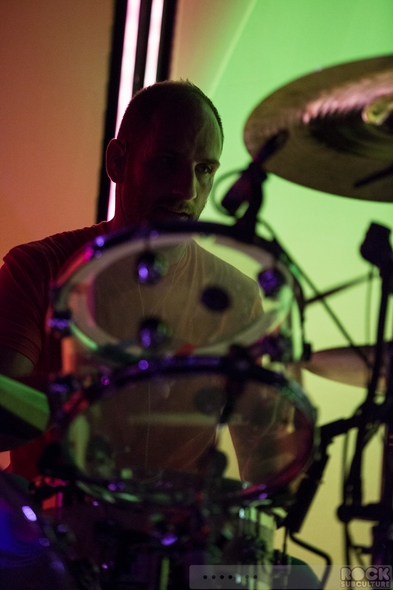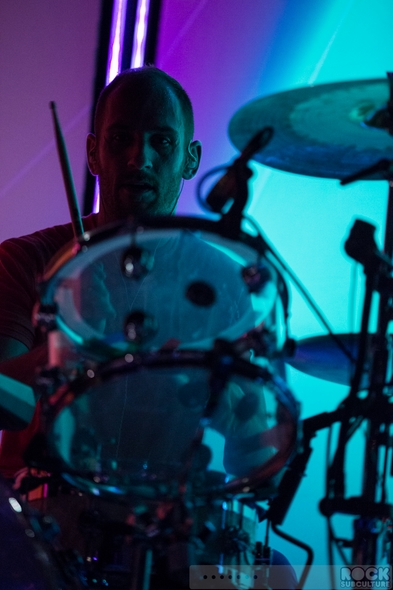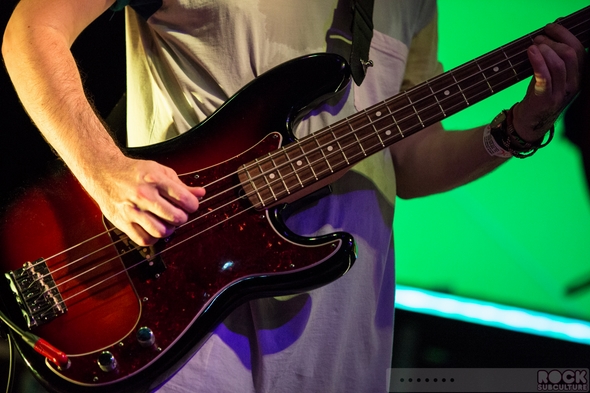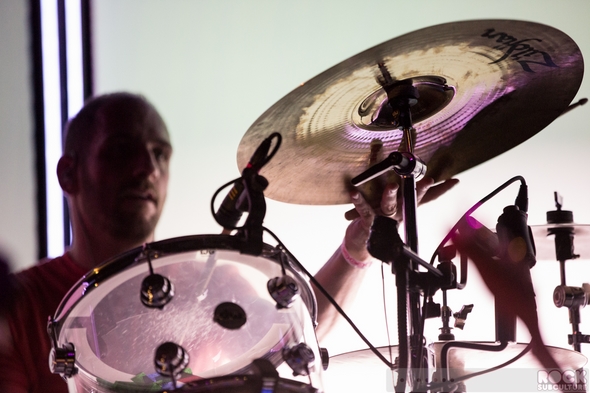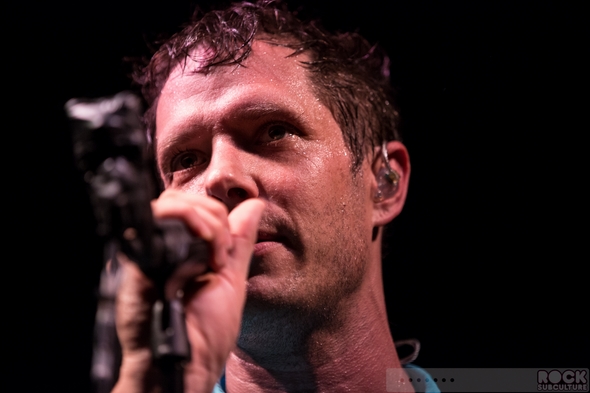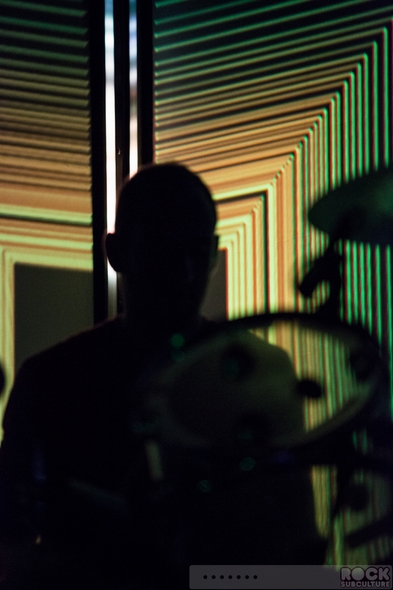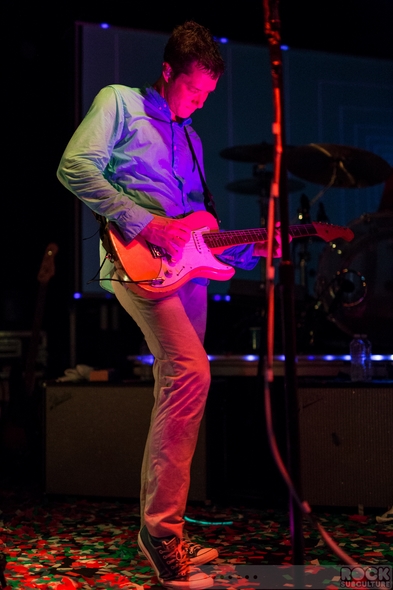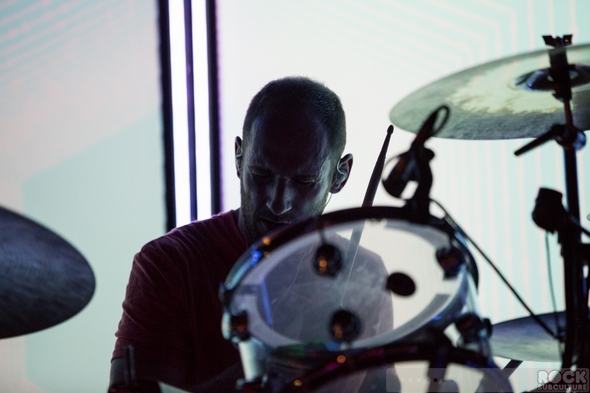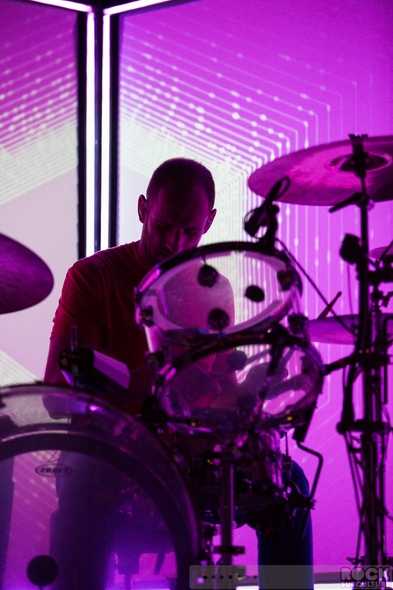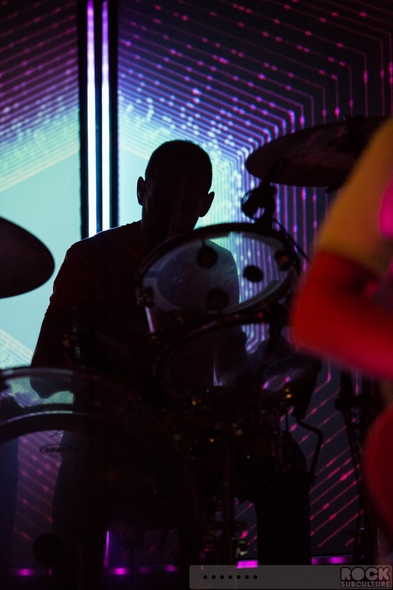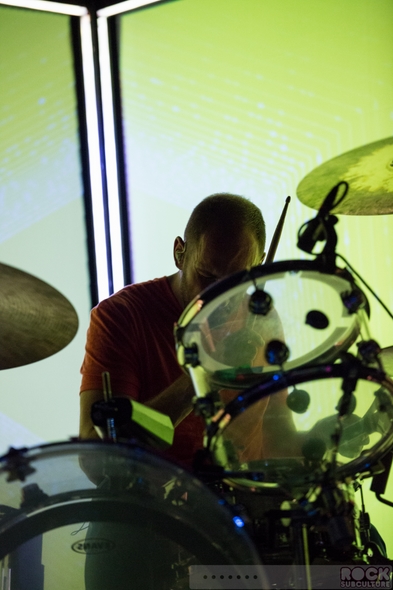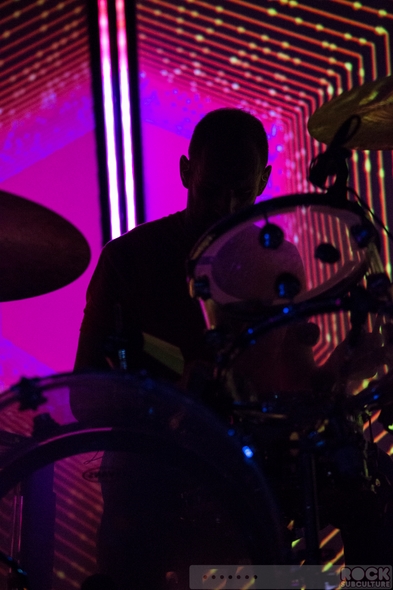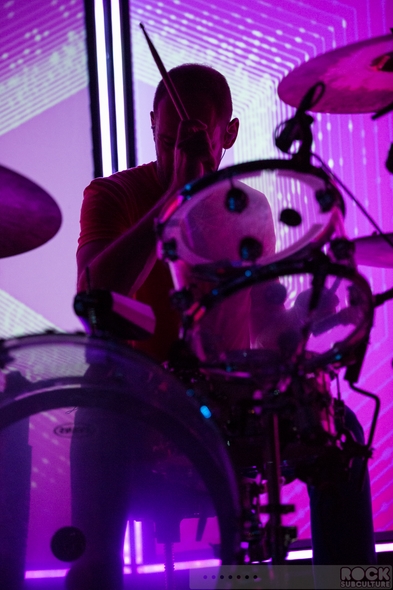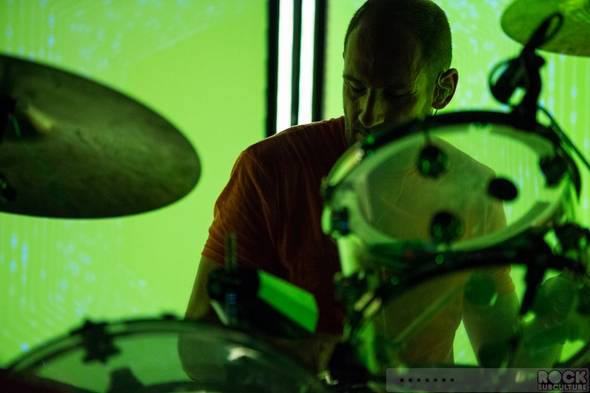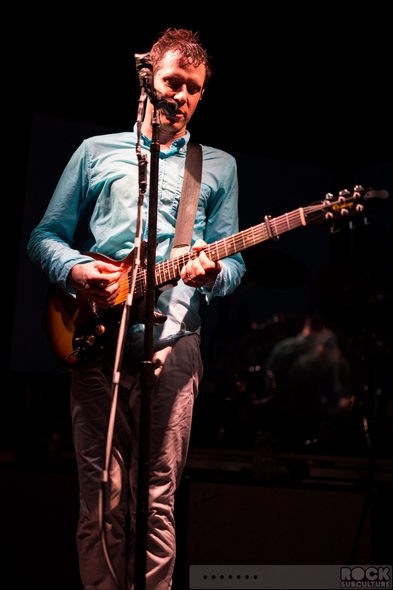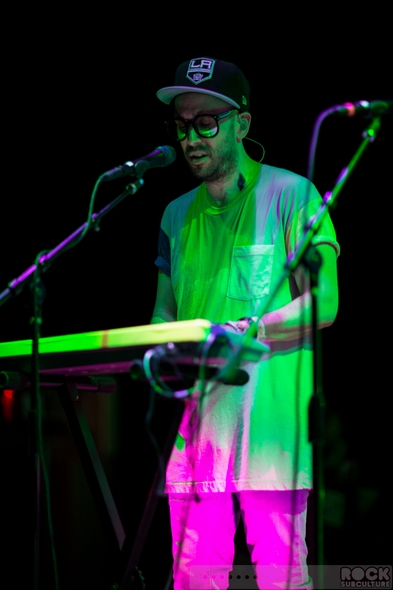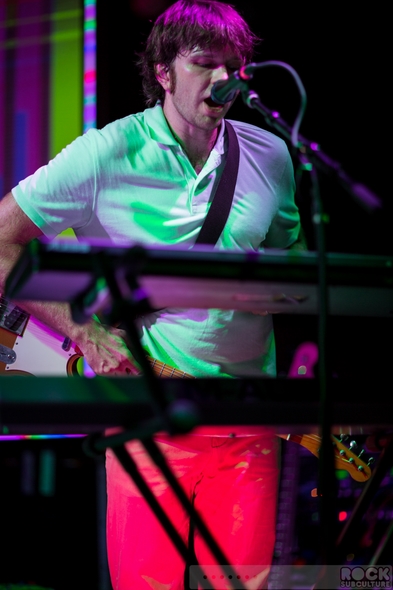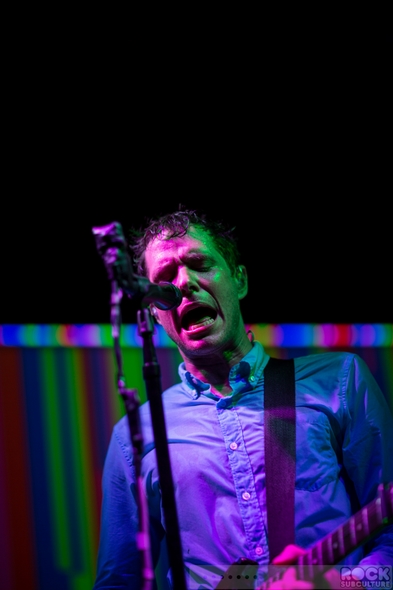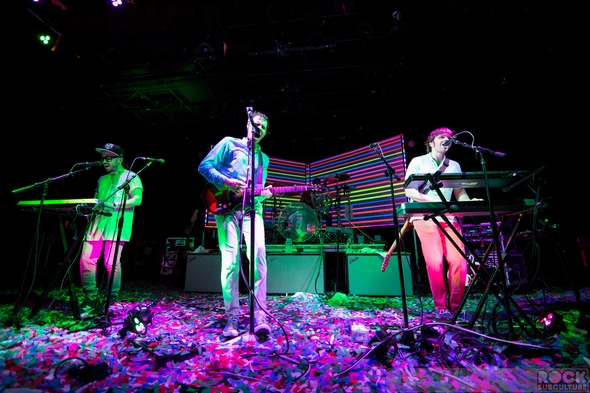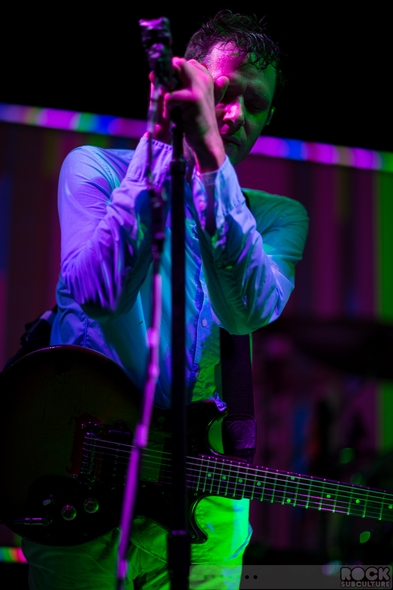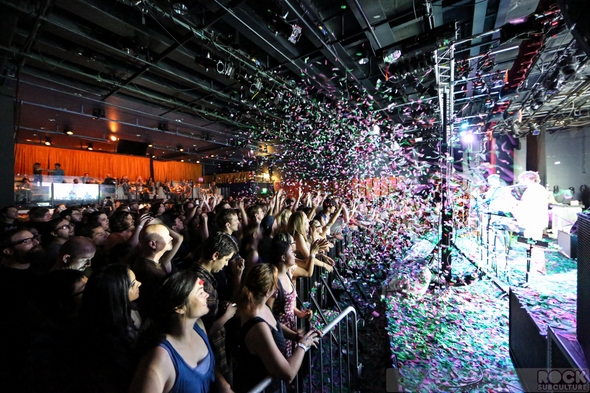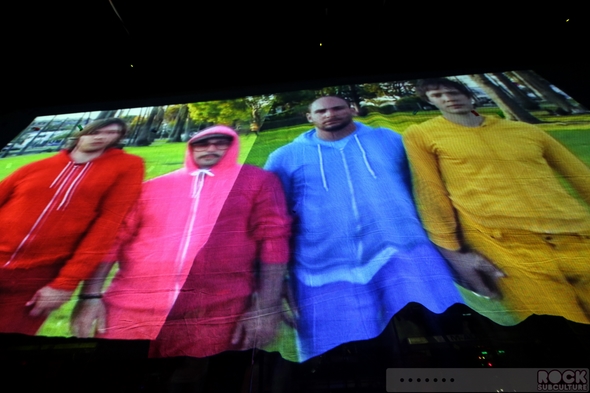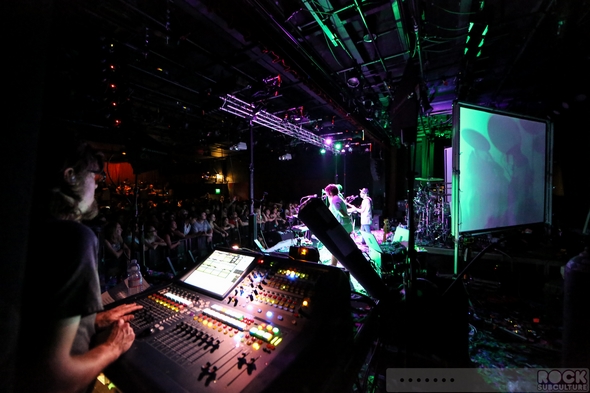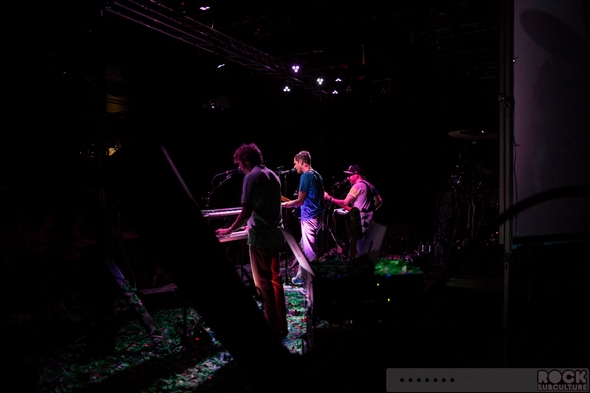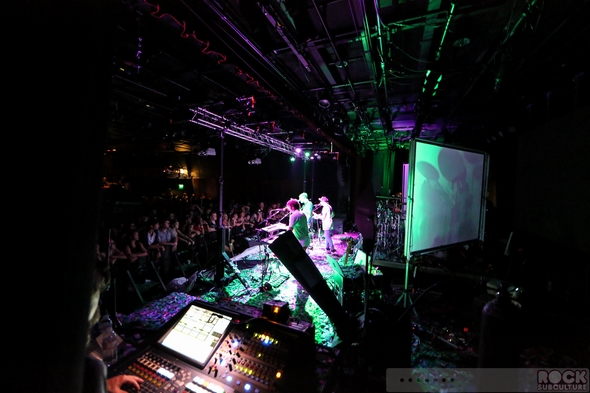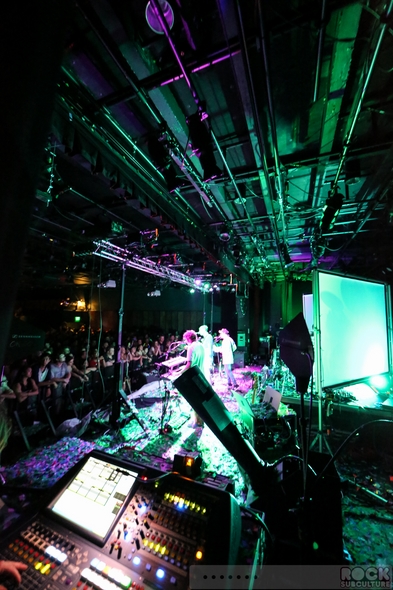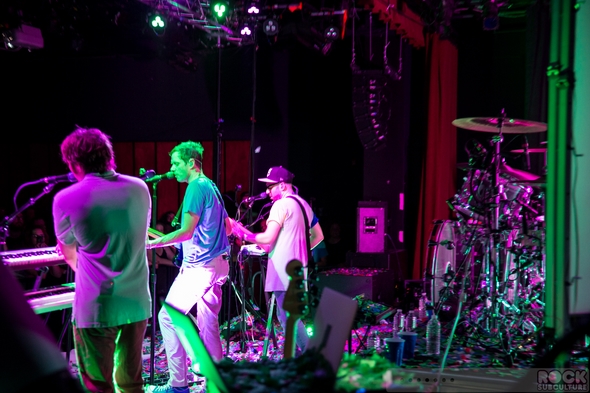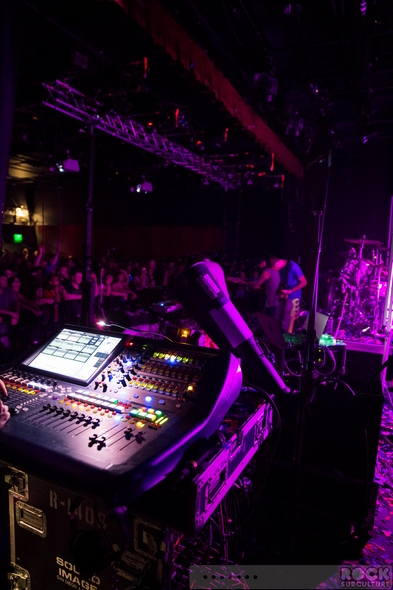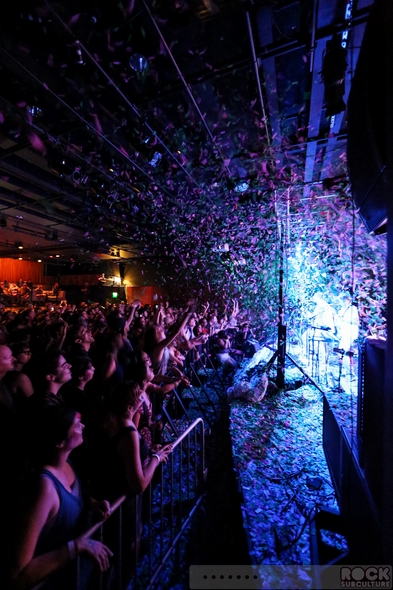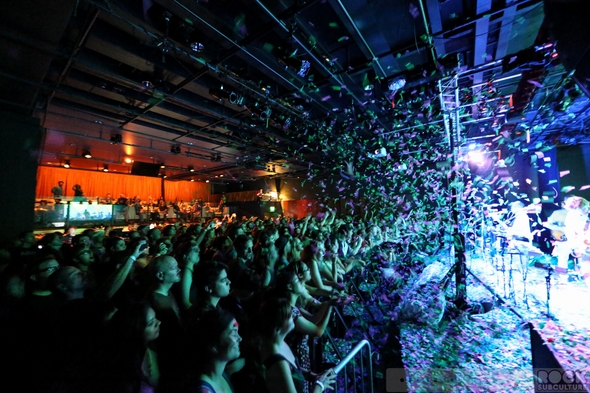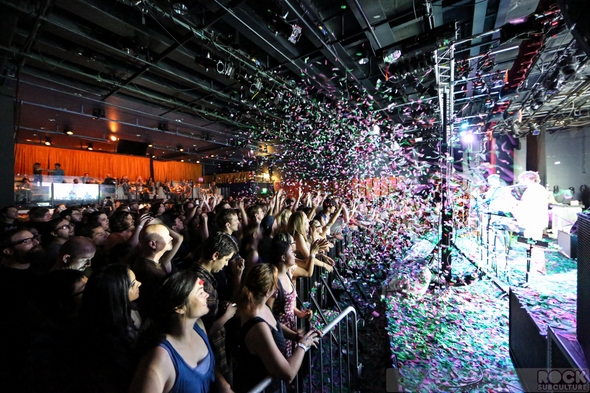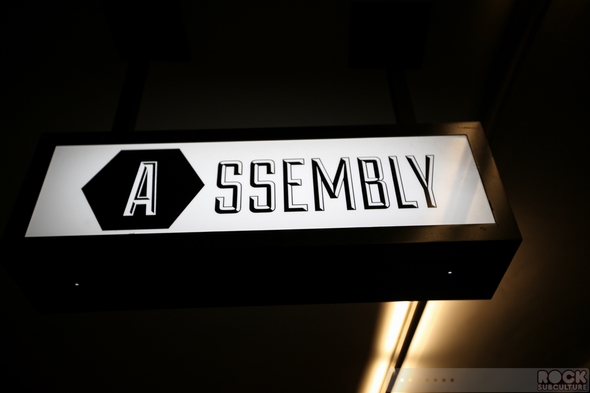 Jason DeBord