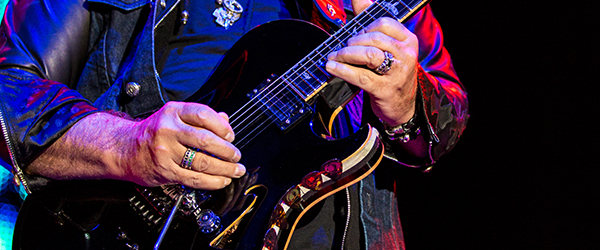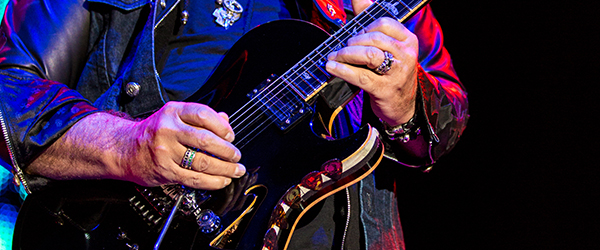 "We'd like to play something off a very old record, but a very good record… it's called Infinity.  This was not the beginning with Mr. Perry…  this was one of the first songs I wrote with him… actually the second song.  We wrote it sitting downstairs in Gregg Rolie's house… and then the song came out of nowhere – it wasn't about L.A., it was about San Francisco!  I don't think they have a bay there…  Is there a bay in L.A.?  There's one in San Francisco!"  Neal Schon of Journey reminiscing about creating some of the best rock and roll songs of all-time, as intro to "Lights".  Journey and Steve Miller Band are just closing out a 41-date tour with Tower of Power that kicked off in mid-May, though this special one off show at the Lake Tahoe Outdoor Arena at Harvey's did not include the third band playing on the larger tour.  The two classic rock bands provided plenty of music and energy on their own, playing to what appeared to be a sold out crowd.  With many hits spanning decades, it was a great show with a lot of music history on display – both the songs and the people that made them.  I've seen Journey a few times in the past couple of years, but I have to say that they've really cranked things up with this tour, and look and sound better than ever.  It was my first time seeing Steve Miller Band, and while I'm not as familiar with them compared with Journey, I really loved that set as well.  Both bands were in top form and put on amazing shows.  One of the best tours of the Summer to be sure.

Who: Journey
Who: Steve Miller Band
Who: Matthew Curry
Venue: Lake Tahoe Outdoor Arena at Harvey's
Where: Stateline, Nevada (South Lake Tahoe)
Promoter: Another Planet Entertainment
When: July 30, 2014
Seating: (photo pass for SMB with last three songs from soundboard; photo pass for Journey with first three songs from pit)
This was a special show to the Lake Tahoe Outdoor Arena at Harvey's – part of their Summer concert series.  Situated in picturesque South Lake Tahoe (on the Stateline, Nevada side), it was a nice retreat from the heat of surrounding areas like Sacramento.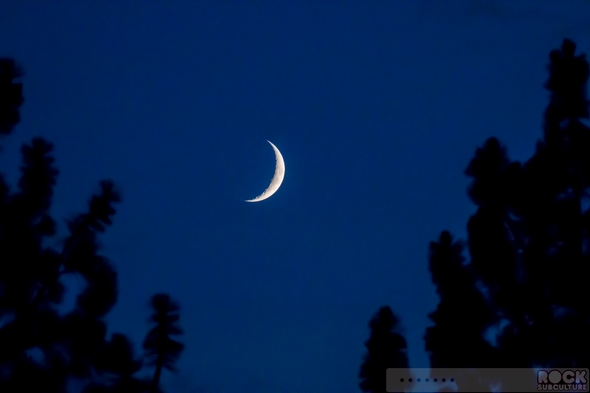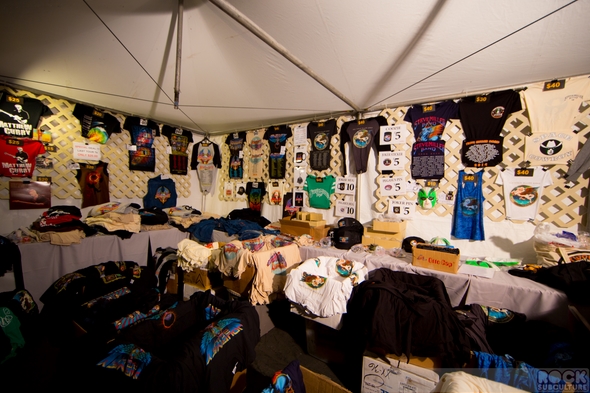 Matthew Curry
Members:
Matthew Curry (lead guitar, vocals)
Tim Kramp (drums)
Tim Brickner (bass, vocals)
Mike Nellas (keyboard, vocals)
I didn't realize that there was a third band on the bill until they came out onto the stage last night, and thud did not get permission for photography for their set, so I do not have any photos from their performance.
Matthew Curry and his band did an excellent job kicking things off with their guitar-heavy music that is a fusion of blues and rock.
As much as they might have impressed the crowd, it would seem that Steve Miller is their biggest fan, as he brought them up a few times in-between songs, singing their praises, and even brought Matthew Curry out for one of his own songs.
Steve Miller Band
Members:
Steve Miller (vocals, guitar)
Kenny Lee Lewis (bass, vocals)
Gordy Knudtson (drums)
Joseph Wooten (keyboards, vocals)
Sonny Charles (backing vocals)
Jacob Petersen (guitar, vocals)
"You know, the time went by fast…"  Steve Miller talking about the 40 years that have passed since the release of The Joker in 1973.  Steve Miller did a great job of putting his music into historical context, and one element of the tour is celebrating the 40th anniversary of his band's hit album (and single of the same name), The Joker.  Funny enough, in one of his references it hit home for me that this album came out the same year in which I was born, so the man has been making music for a very long time.
Steve Miller Band was of course founded by singer/guitarist Steve Miller, which occurred in the mid-60's in San Francisco.  With a number of huge hits spanning not just decades but entire music movements, Steve Miller Band has stood the test of time, and, indeed, become a pillar of what is rock and roll today.  He talked about playing The Fillmore in San Francisco more than any other artist – 120 times!
Live on stage, he had a natural style and ease which made it feel like a jam session among pros, even though the outdoor arena is quite large and spacious.
Steve Miller was also willing to share the spotlight, putting Sonny Charles on lead vocals on the Jessie Hill song, "Ooh Poo Pah Doo", as well as bringing opener Matthew Curry and Ross Valory from Journey out to perform on  He gave some of his history with Ross going back to the late 60s, praising him for his vocal abilities.
Being a fan of everything 80s, the highlight for me was "Abracadabra", and I was particularly impressed with Steve Miller's natural guitar effects on the song, and his delivery on vocals that was a slight twist on the familiar studio version.
Setlist:
Jungle Love
Take the Money and Run
Abracadabra
Sugar Babe
Space Cowboy
Serenade
The Stake
Ooh Poo Pah Doo (Jessie Hill cover)
Shu Ba Da Du Ma Ma Ma Ma
Stranger Blues (Elmore James cover)
Dance Dance Dance
Wild Mountain Honey
True Fine Love
The Joker
Swingtown
Rock'n Me
Jet Airliner
Encore:
Space Intro
Fly Like an Eagle
Below are photos from the Steve Miller Band set (shot from soundboard at back of venue) – click any image for higher resolution version of each photo: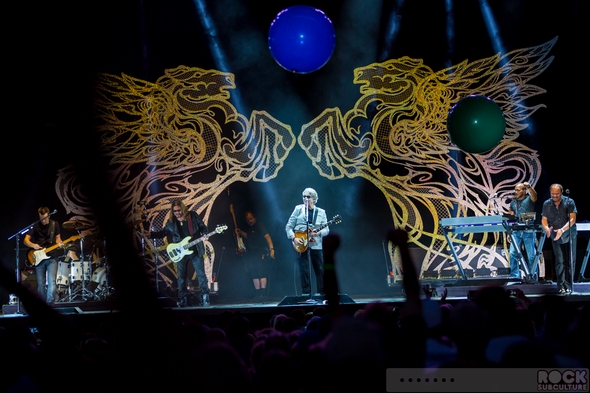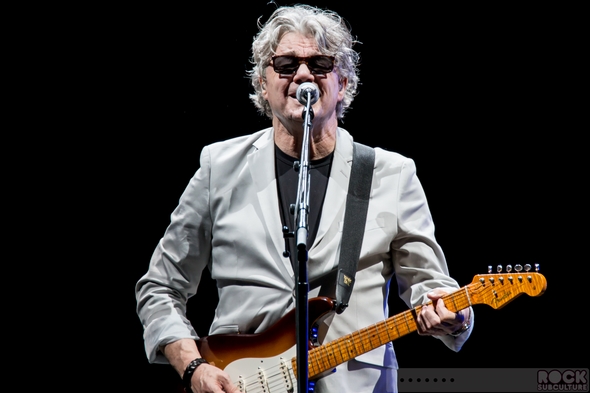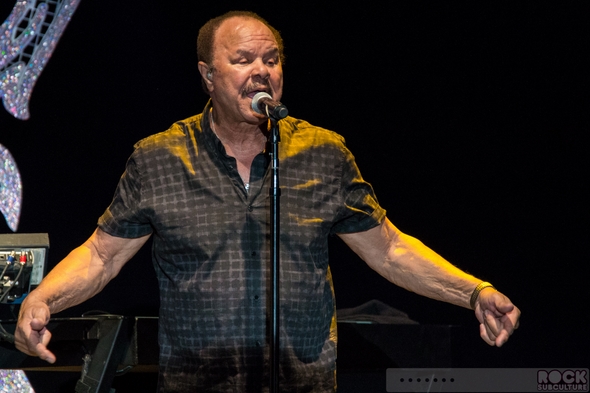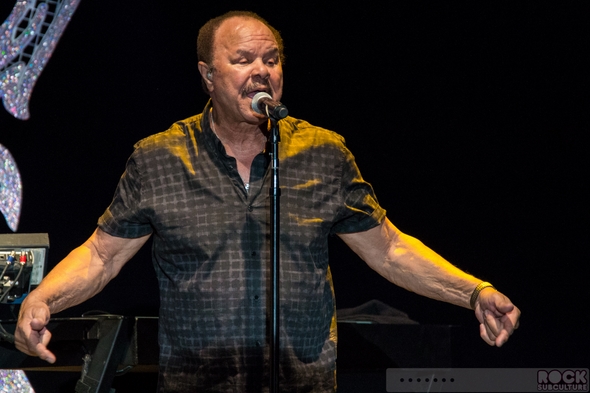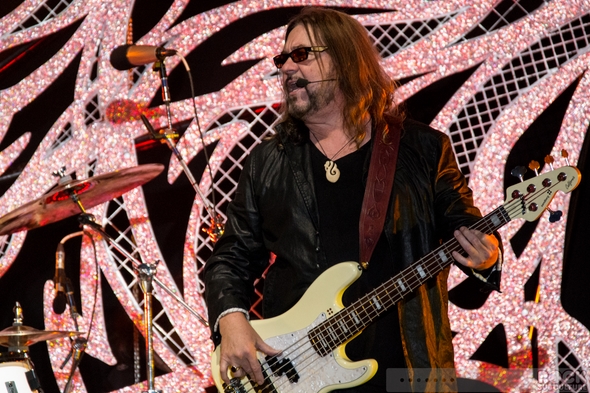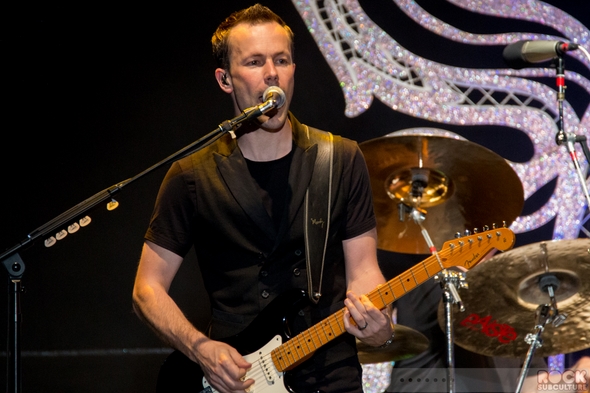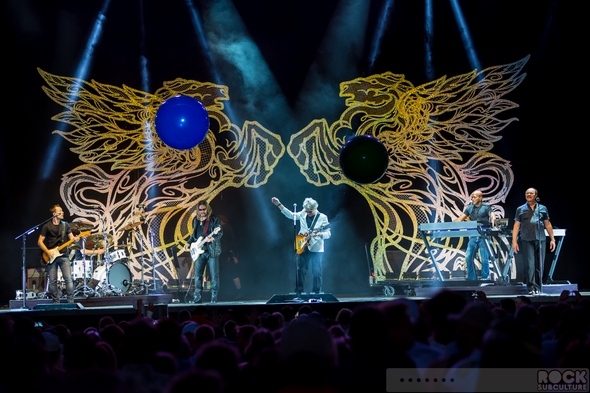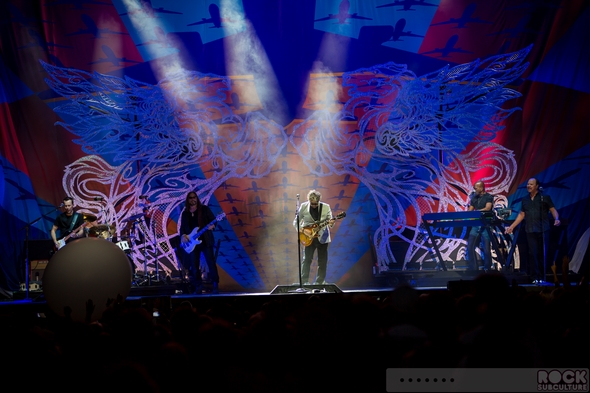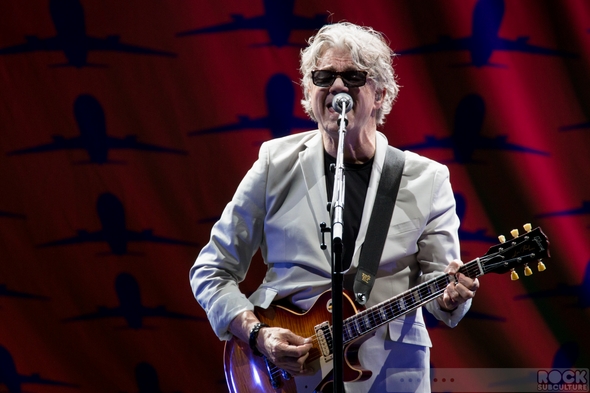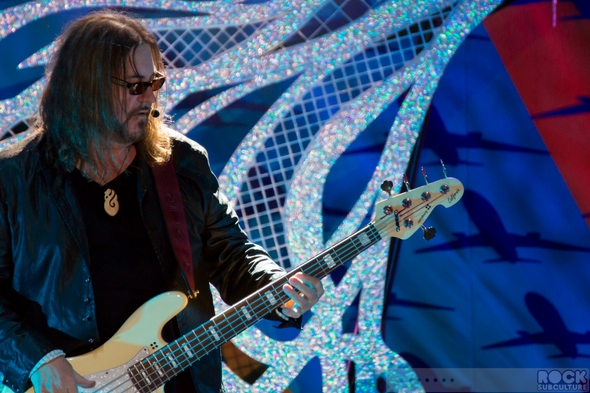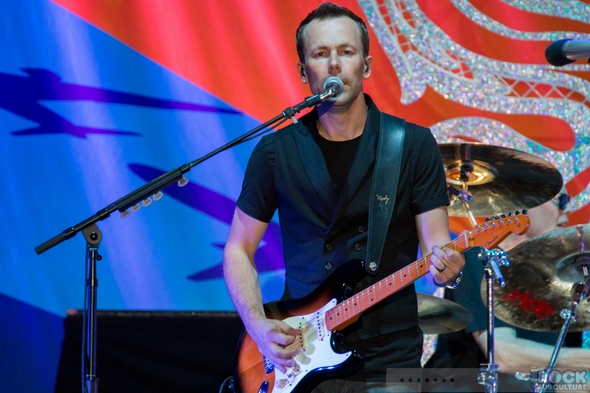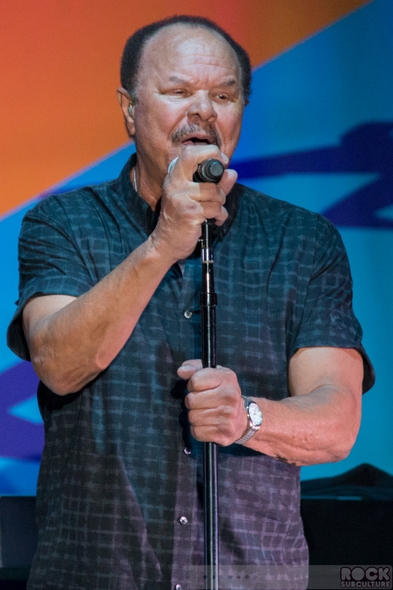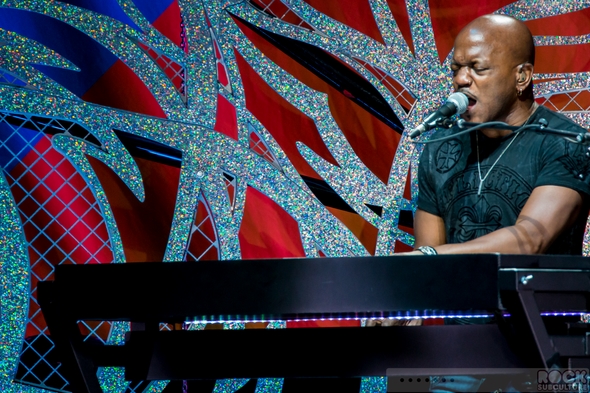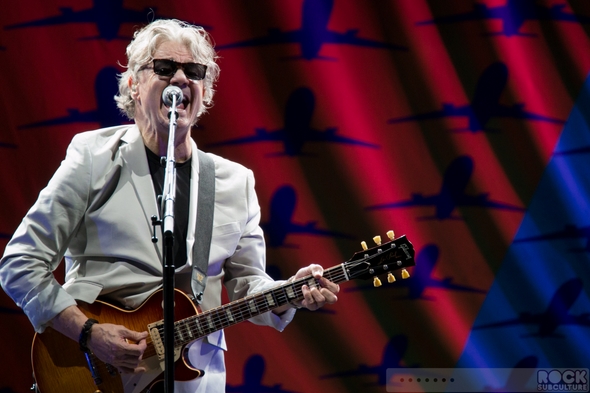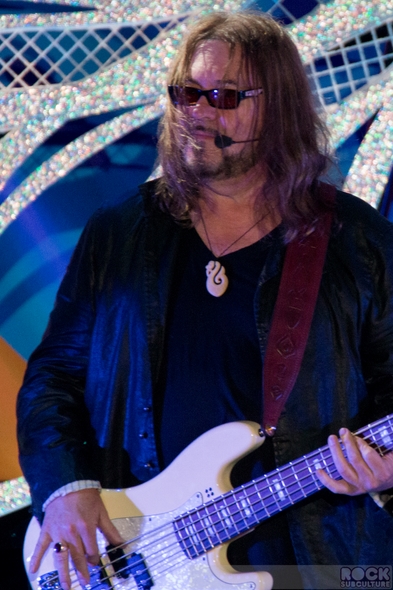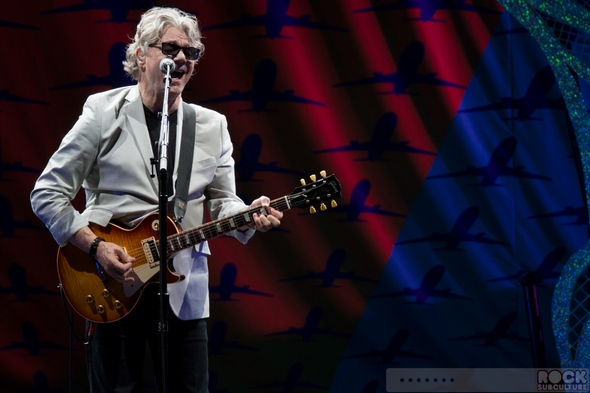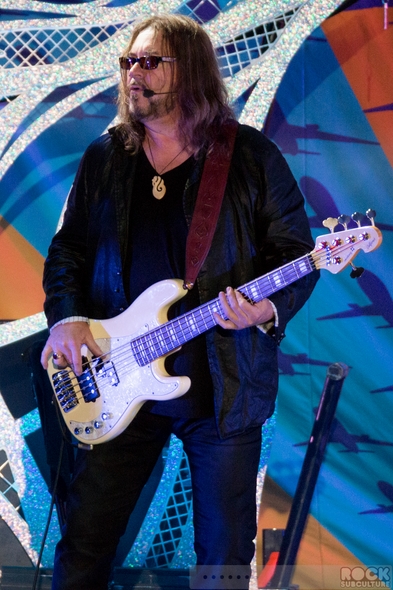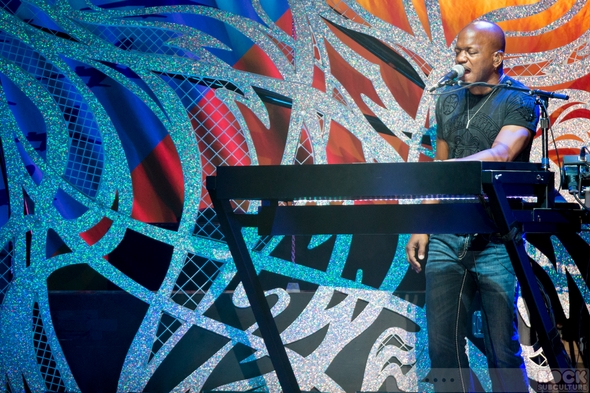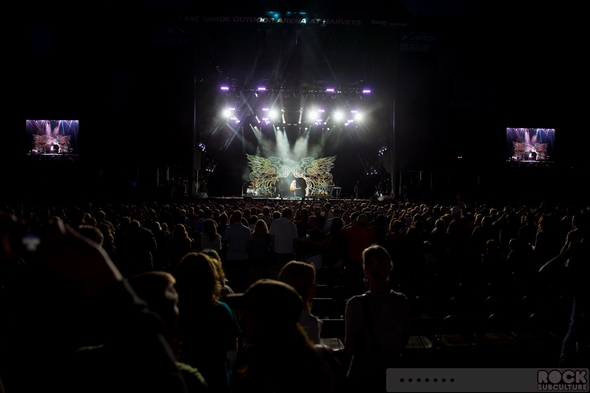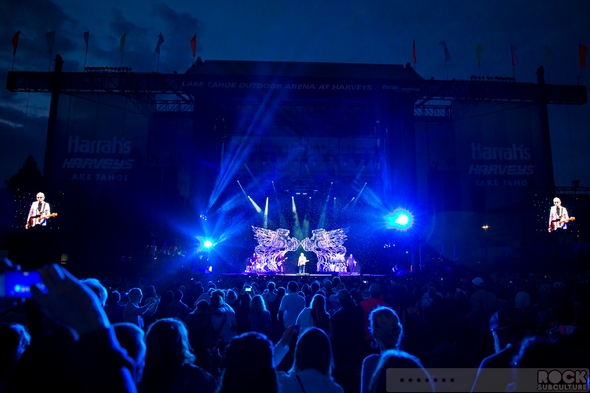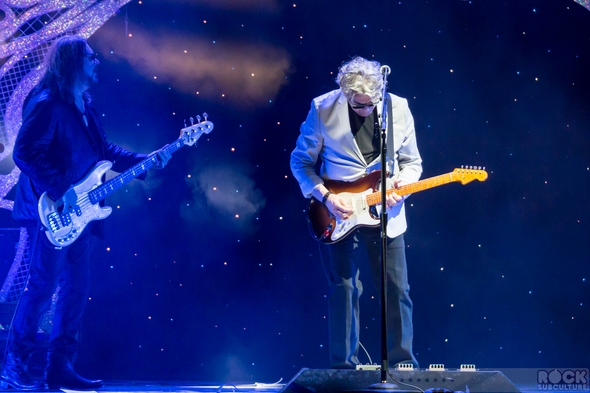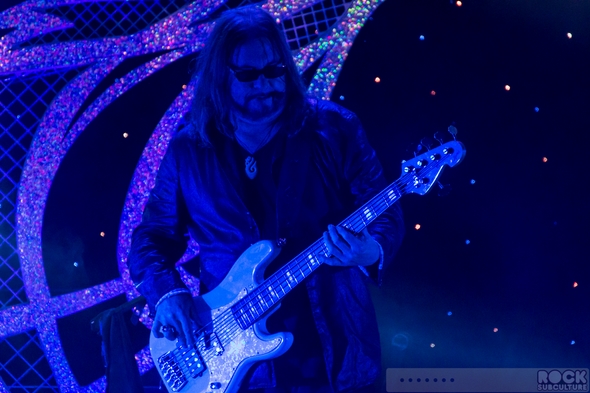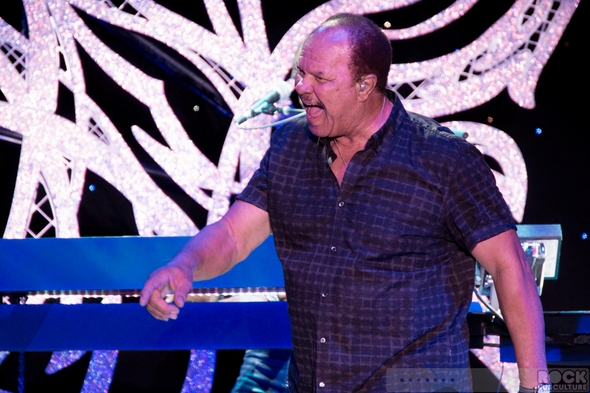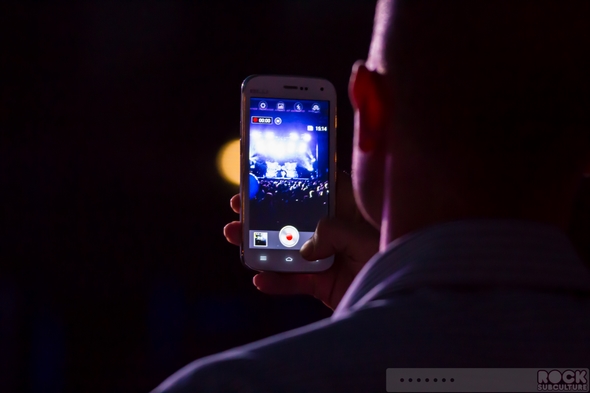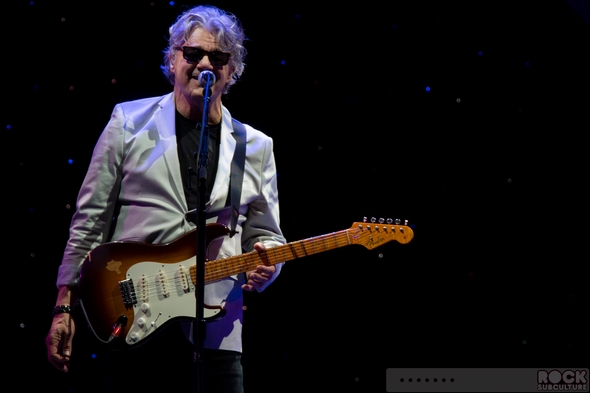 Journey
Members:
Neal Schon (lead guitar, vocals – 1973-present)
Jonathan Cain (keyboards, rhythm guitar, vocals – 1980-present)
Ross Valory (bass guitar, vocals – 1973-1985, 1995-present)
Deen Castronovo (drums, vocals – 1998-present)
Arnel Pineda (lead vocals – 2007-present)
I was lucky enough to see Journey two times in 2012, as they started their tour that year at this same venue in South Lake Tahoe at Harvey's, and then as they wrapped things up at the end of that year in Honolulu, Hawaii.  Seeing them now, a few years later, I can see how they've further refined their show to deliver the maximum Journey experience to their fans.
As I've provided some background and thoughts on the band previously in my prior reviews, some of that is borrow below for this feature.
For the past few years, you mention "Journey" and "concert" in the same sentence to someone, and 5 out of 10 times the first thing to come out of their mouths is something akin to "there can't be a Journey without Steve Perry".
And, there is always talk about Steve Perry someday playing again with the band.
Funny enough, Steve Perry actually performed during an encore at an Eels concert in St. Paul back in May.  Somewhere around 11 minutes of WTF?  There is not any real public connection between Steve Perry and the Eels on any level, and if you watch the amateur video, even the audience doesn't quite believe it until they see and hear him on stage with their own eyes and ears.
There have been overtures back and forth over the years, but given the reverence with which Neal Schon spoke of Perry at the concert Wednesday night, and that Perry is in a place where he has some desire to put himself out there again, I'm guessing it is just a matter of time until something happens to bring everyone back together again.
Having said all that, I personally view Arnel as the singer of Journey now, and as a legitimate member of the band that has given it a lot of life and vibrancy today.
In a perfect world, I'd love to see Journey do something like GROUPLOVE did last year with their "Seesaw" tour – playing two consecutive nights per city, one "light" (acoustic) and one "heavy" (electric) at two different venues.  Steve Perry could front the acoustic shows and Arnel Pineda could do the electric ones (like the current tour).  Listening to the Eels video, Perry's voice has matured over the years and has more of a bluesy sort of quality that I think would lend itself better to an old fashioned, stripped down sort of show.
But, alas, I digress…
Backing up a little, the first time I learned of the current lead singer for Journey was one of those double take moments… A few years ago, I had seen that there was a Journey concert on Palladia, so I set my TiVo to record it, and on one of those days where you do a lot of multitasking, I put it on in the background, as I worked on various things… so I'm listening and enjoying it, and a bit into the first song or so, I look up at the screen, and I hear what I think is Steve Perry's voice, but I see a young Filipino man singing. I stop all my multitaking, and of course Google "Journey"… then I read the account about Steve Perry leaving the band some time ago, some replacement efforts that did not prove out, and then read about Neal Schon (founding member of Journey and lead guitarist) discovering current singer Arnel Pineda on YouTube, singing covers of Journey songs. Really a wild story, and the replacement of Steve Perry (1977-1987, 1995-1998) continues to be a point of discussion resulting in a variety of opinions among fans.
I had a number of thoughts and feelings about this myself. Steve Perry was always the voice and frontman for Journey in their most popular years (77-87), though when I researched the band further some years ago, found it interesting just how many musicians have been a member of this band, and how many have come and gone.
Steve Perry was and is an incredible vocalist. Not only does he possess an obviously natural ability, but he can convey real emotion in his voice, tone, and delivery like almost no one else in pop music today. More, people associate some of Journey's most popular songs with him, his voice, and Steve Perry performing them (compounded by the fact that he was also the recording artist who's voice is heard on the albums).
For me personally, Steve Perry has few peers in the vocal department, but he is not one to have a really unique sense of style, or run all over the stage during a show (and I'm not saying that is good or bad, but everyone takes this all in differently – what entertains and inspires and excites each of us is purely subjective).
I went into my first Journey concert back in 2013 with some skepticism (having not seen them live previously), though also with an open mind about Arnel Pineda as lead vocalist, performing truly iconic songs.
With what I'd seen in concert videos, I felt that Pineda had incredible vocal ability, and sounded a lot like Steve Perry, but I could tell the difference, in that I felt (with these older performances on video) that Pineda maybe "oversang" the vocals (in range and dynamics) maybe a bit too much for my tastes (equivalent to maybe an electric guitar solo that goes a bit too much and over the top), and also I didn't feel the raw – very raw – emotion that I got from Steve Perry singing these songs.
With the concert I saw in Lake Tahoe in 2012 – watching Pineda live – and listening to him – I really felt as though he had grown leaps and bounds into his role with Journey. I didn't feel with that live show that he "oversang" even one note – he had incredible control, but really his voice is more powerful and persuasive when he is actually holding back a little bit, and more importantly, with that show, with their songs, I felt real emotion. Maybe not quite as "raw" as with Steve Perry, but Pineda is a different person with his own experiences, and it all felt real and genuine, and that is what is most important. And this also made his voice stand out as unique, and while he can sing the songs in a similar manner to how we expect to hear them from the studio recordings, I think he has found – and is comfortable with – his own unique (and incredibly impressive) voice.
Additionally, he brings such energy and joy to the stage, it is just awesome to watch him and come along for the ride, and I think in that regard, he brings something entirely new to Journey that is his own. He brings real youth and excitement and optimism to the band, and I think it comes across as quite contagious to those of us lucky enough to watch these live shows and see the band members having fun and really enjoying each other and themselves, and I think Pineda really helps the band to connect with the audience in a unique and personal way. And maybe becoming part of this band will keep it and it's music alive longer than it would have otherwise.
So in my own meandering and non-linear way, the point I am getting to is that, in spite of my instincts to the contrary (from an abstract point of view), I actually accept Arnel Pineda as the lead singer of Journey, and I think he is a choice that is so unlikely, it actually makes complete sense as well.
I had come across a video on YouTube that is a teaser for a movie that is actually all about Pineda and his personal "journey" and story about becoming a member of this legendary American band: VIDEO LINK
I mean seriously, what an unbelievably inspiring story. This man is not just singing the song, "Don't Stop Believin'", he's lived it. I'd find it impossible not to get behind this guy and cheer on his success.
And getting back to the point, Journey is such a legendary band, it's really an institution – a band with incredible works that has proven over time to withstand members coming and going. So it is really a question of whether you want this band – something that's become bigger than each of it's members to continue on, to continue making new music, and in my opinion more importantly, to continue performing these classic songs live, so that people can come and experience them live. These are experiences which can be infinitely inspiring and unforgettable, and this is what I found with the concert in Lake Tahoe and again in Honolulu in 2012, and again back in Lake Tahoe this week – epic live concert experiences.
The band has really refined their live show over the past few years.  The biggest change since 2012 is the use of the amazing video screens that serve as backdrop to the stage (with both live feeds and pre-recorded content).
When they first came onto the stage Wednesday night, Arnel himself was holding one of the video cameras used by the technicians to grab live video feeds of the band and audience throughout the show, and Arnel pointed out into the crowd, with the associated video feed playing up behind him.
Though they come with a lot of equipment, they keep a clean and tidy sort of stage, that gives them ample room to run around and interact with one another.
As always, Arnel takes the lead in engaging the audience and it remains one of the things that this band does best… it is a joy to watch Arnel perform, as he constantly feeds off of the energy and admiration of the fans, constantly reaching out to each member of the audience with his eyes and creating special, personal moments with each by locking on with them, smiling, nodding, and literally reaching out by pointing, and the other band members follow his lead. All in all, they make fans feel as though the band is there to play for them, and are just as excited as we are to be part of the celebratory experience of this great music.
Below is the set list from the show at the Lake Tahoe Outdoor Arena at Harvey's from Wednesday night…
Setlist:
Be Good to Yourself
Separate Ways (Worlds Apart)
Any Way You Want It
Only the Young
The Star-Spangled Banner (John Stafford Smith cover)
Stone in Love
Mother, Father
She's a Mystery
Lights
Piano Solo
Open Arms
Escape
Ritual
Anytime
Guitar Solo
Wheel in the Sky
Faithfully
Don't Stop Believin'
Encore:
Lovin', Touchin', Squeezin'
A great setlist with good pacing, giving each member moments to shine and others a bit of time to take a rest.  Great musicians all around, I'd rank them at the very top of classic bands touring today – a perfect line-up.
Below are photos taken during the Journey set at the concert at Harvey's on Wednesday night (click any image for higher resolution versions of each photo):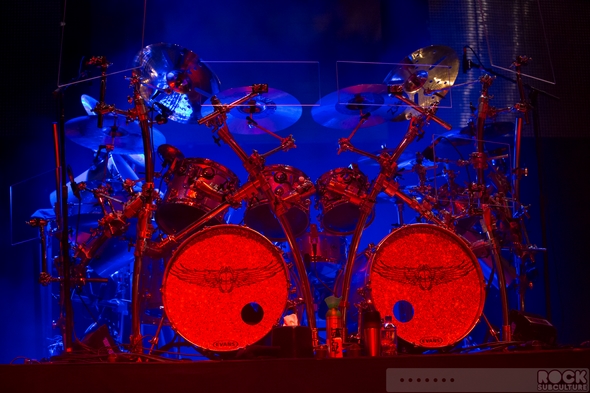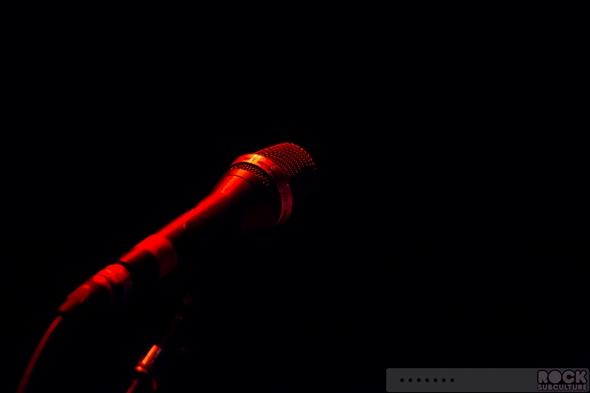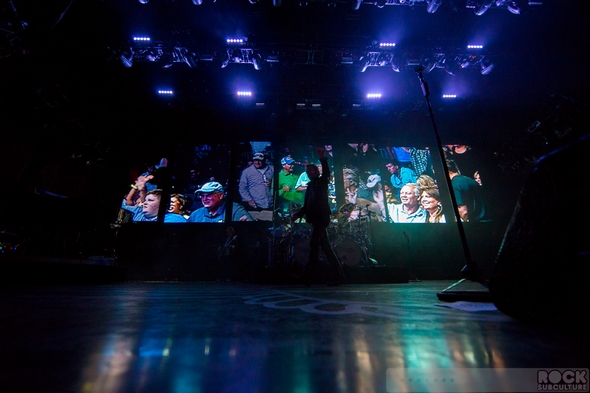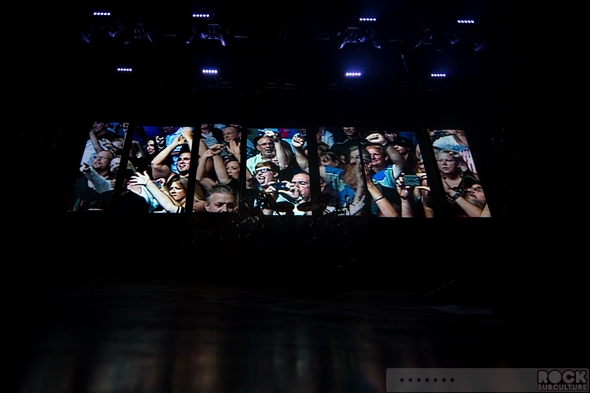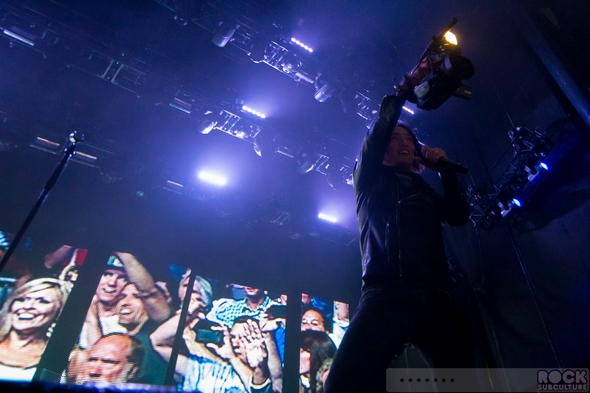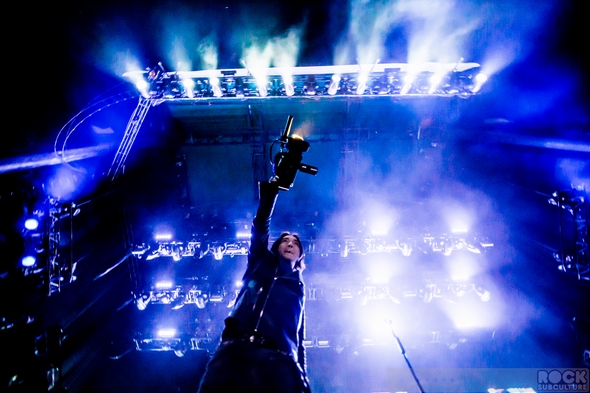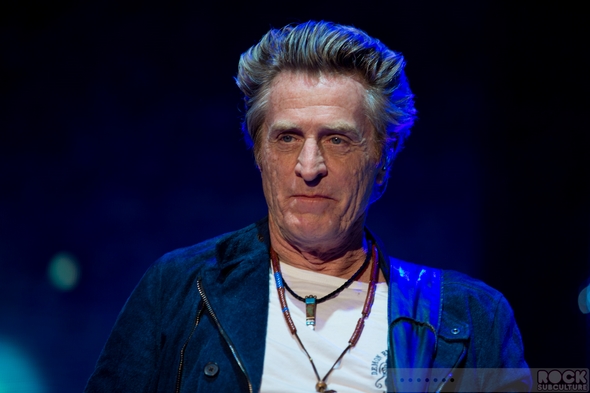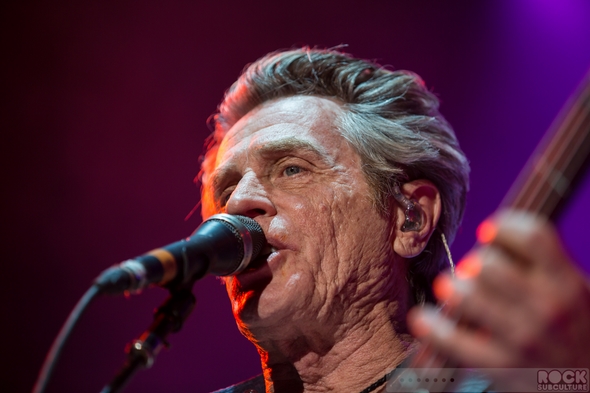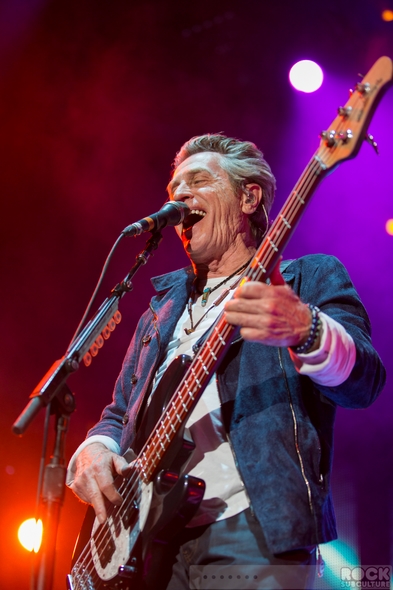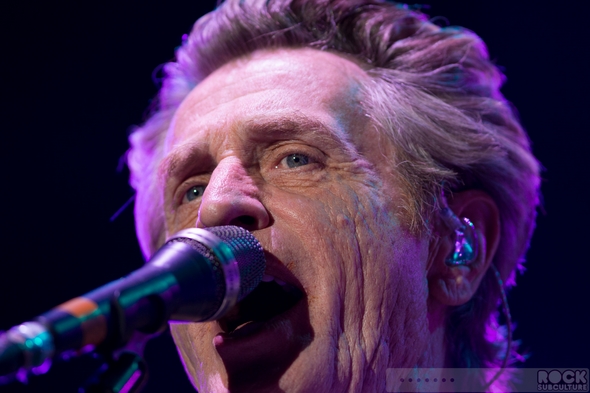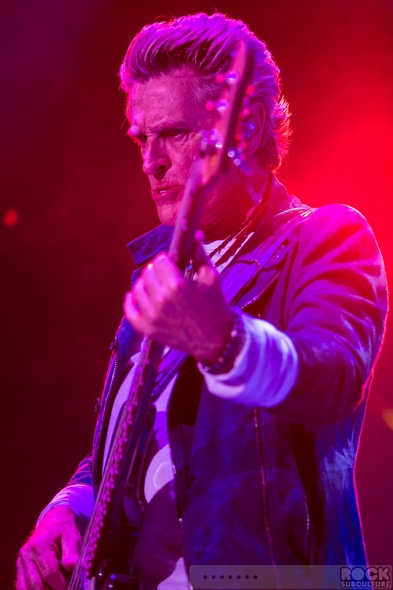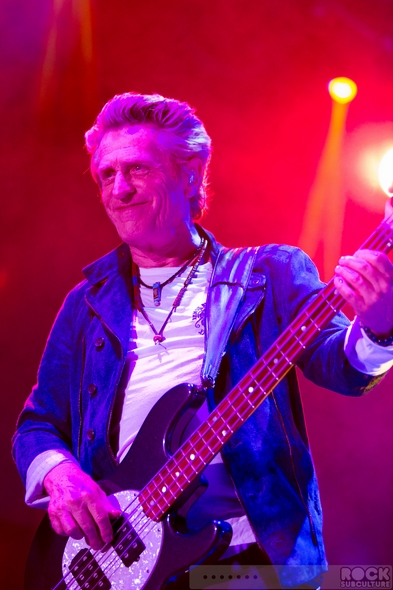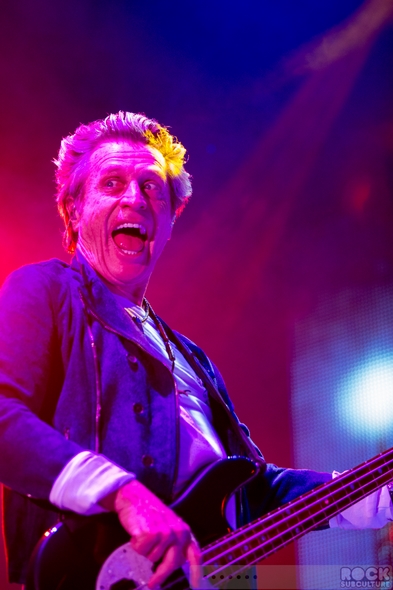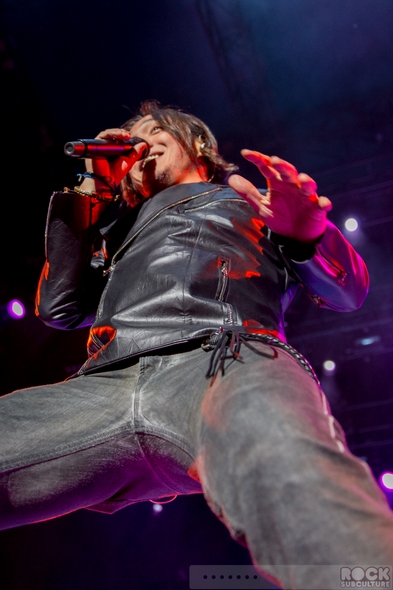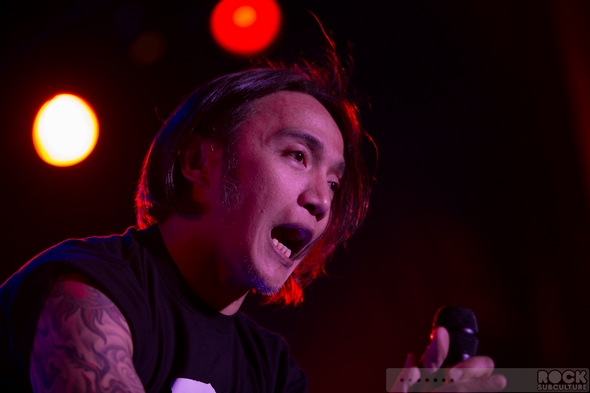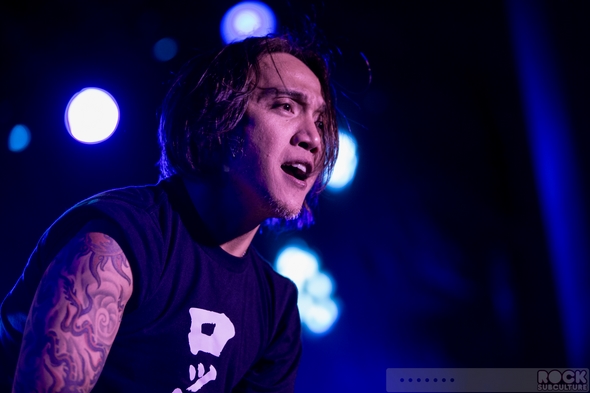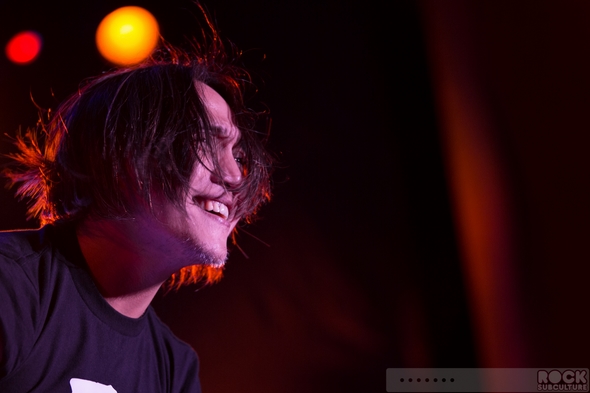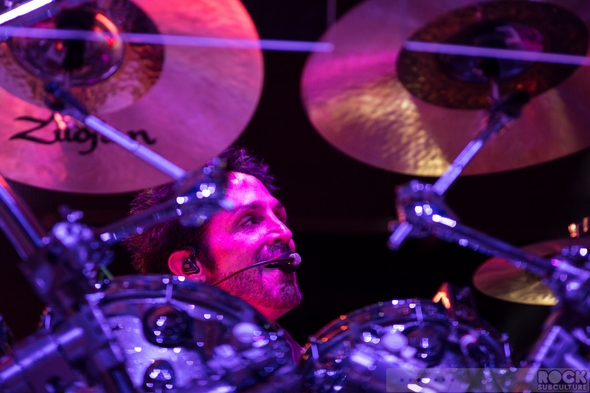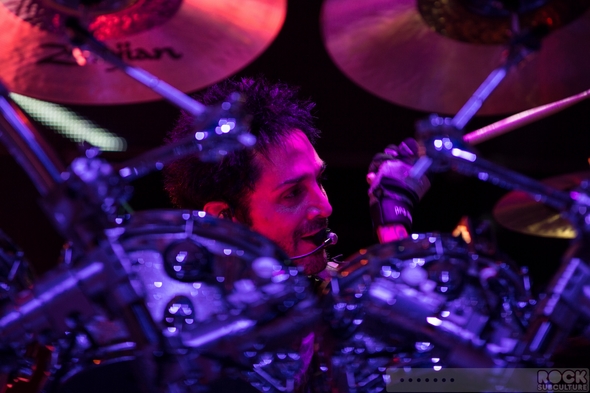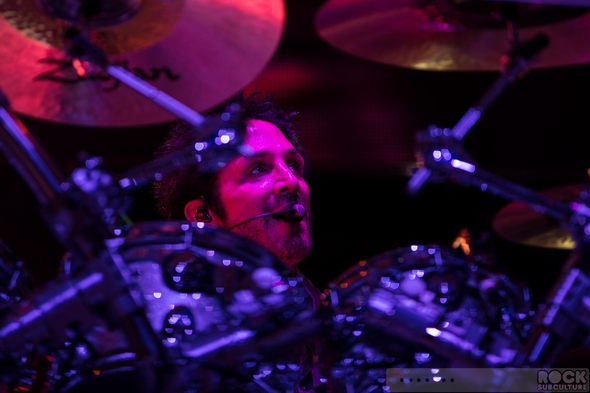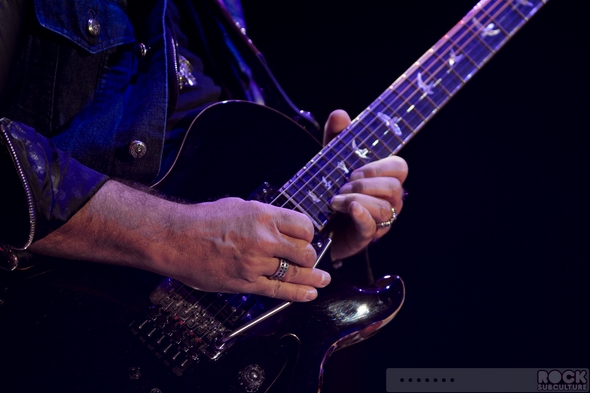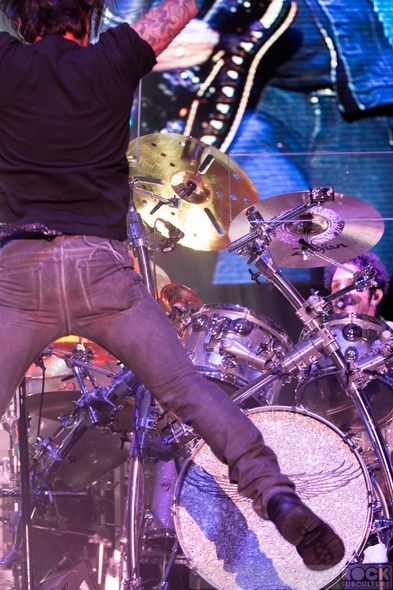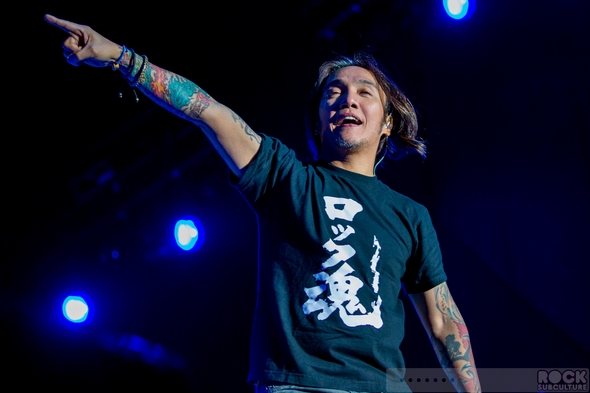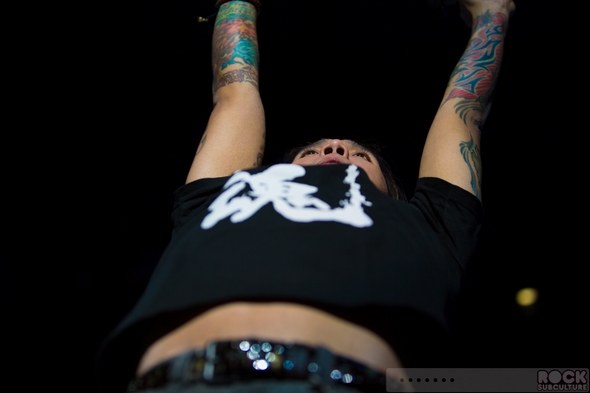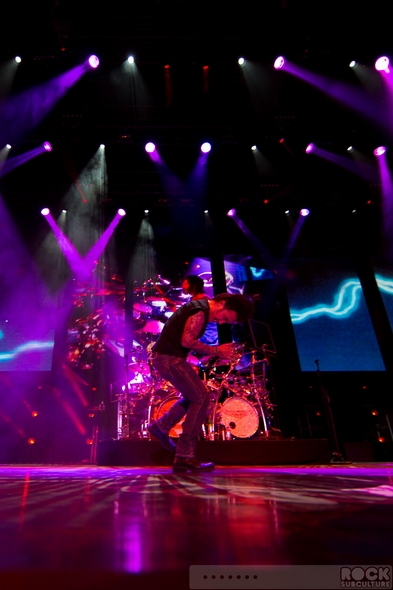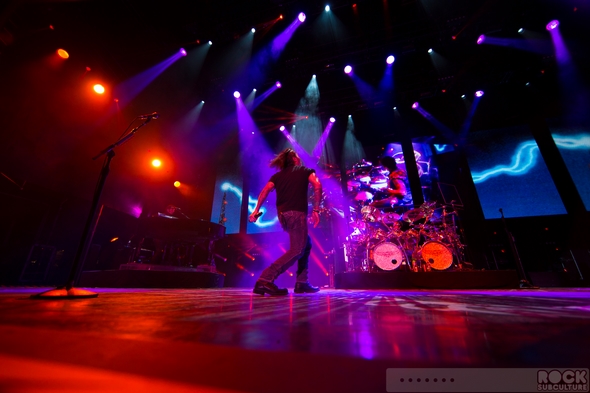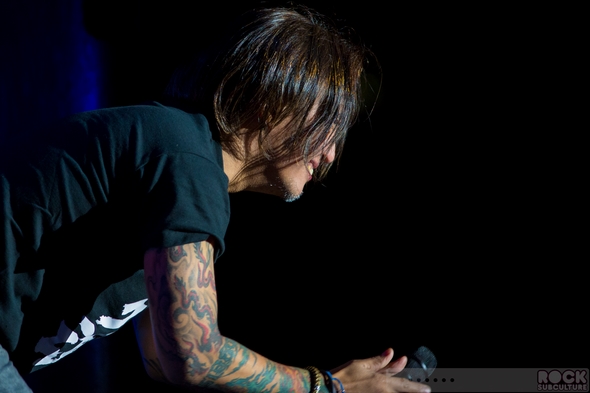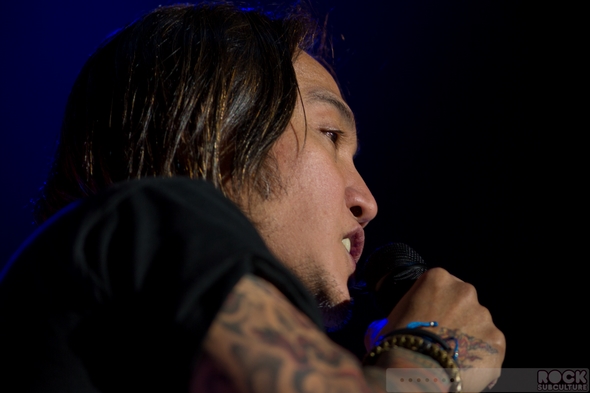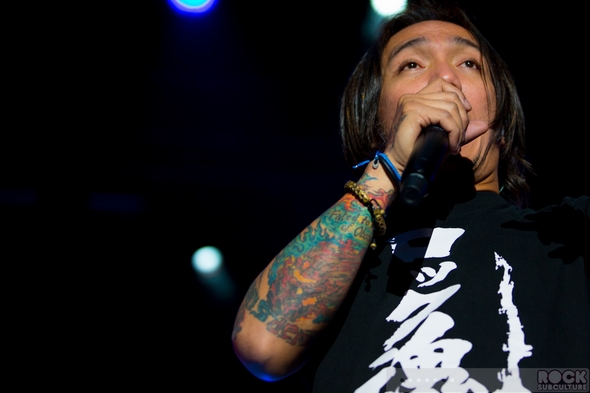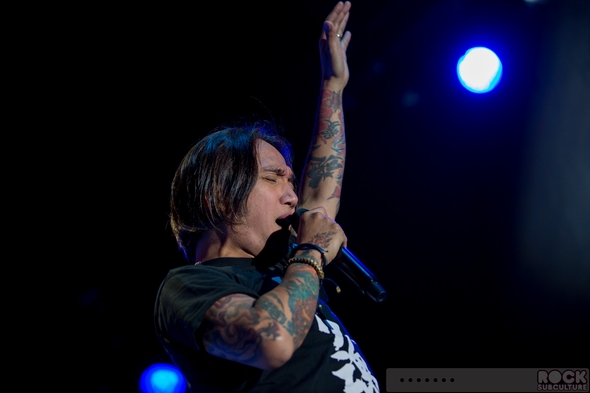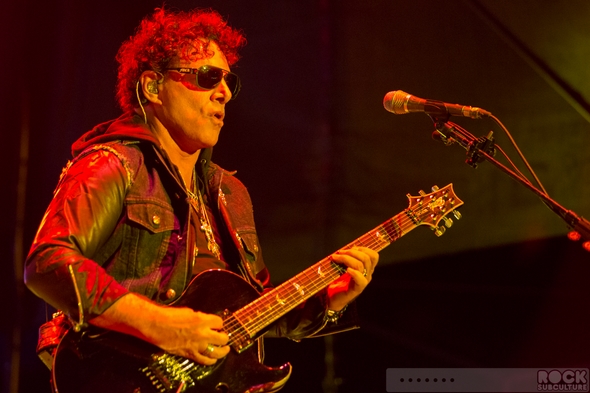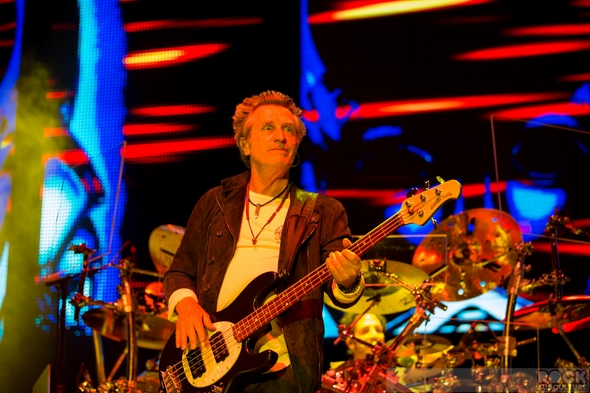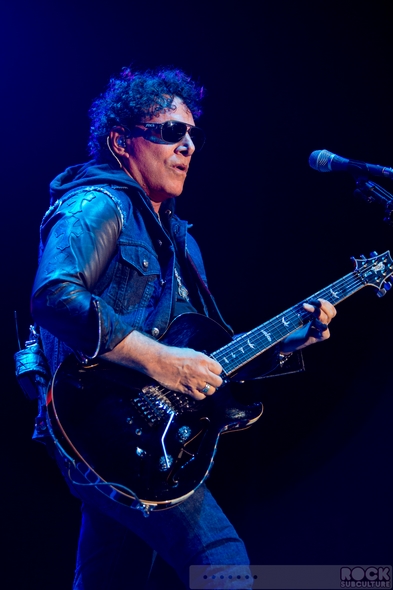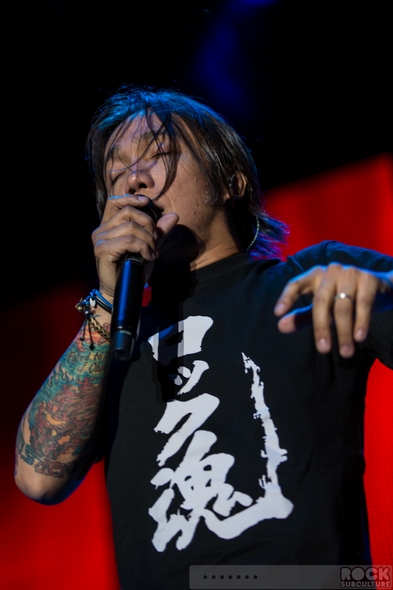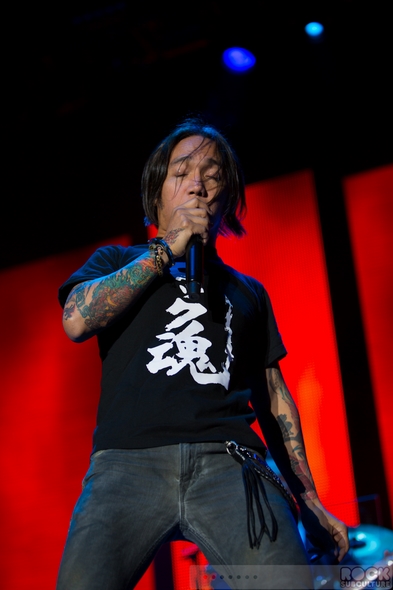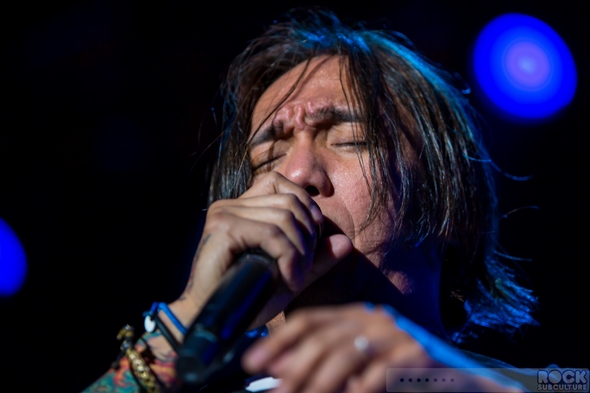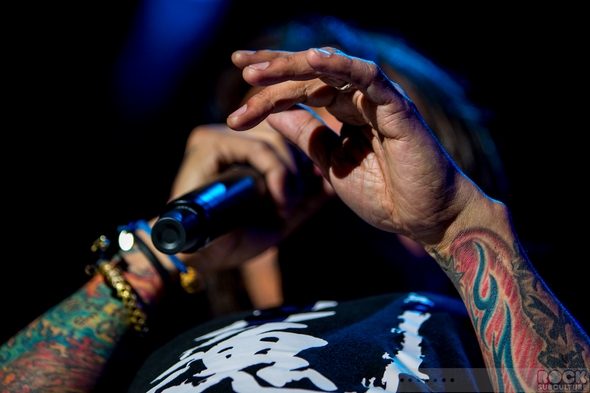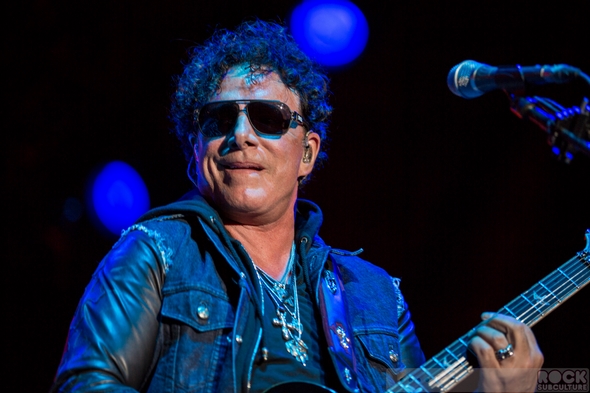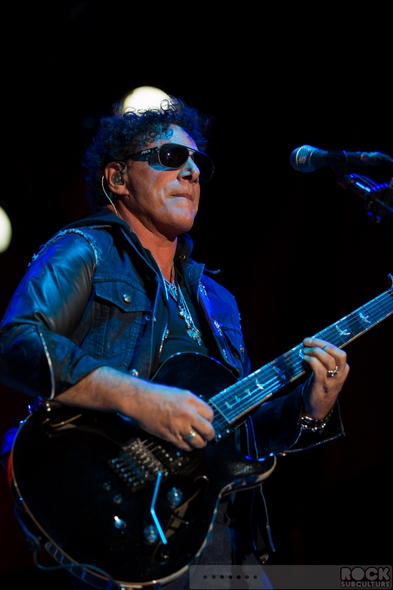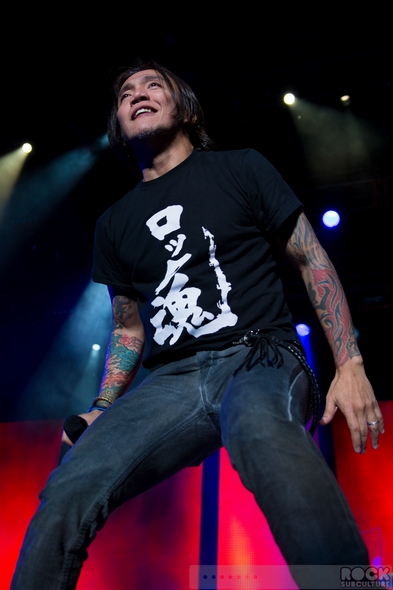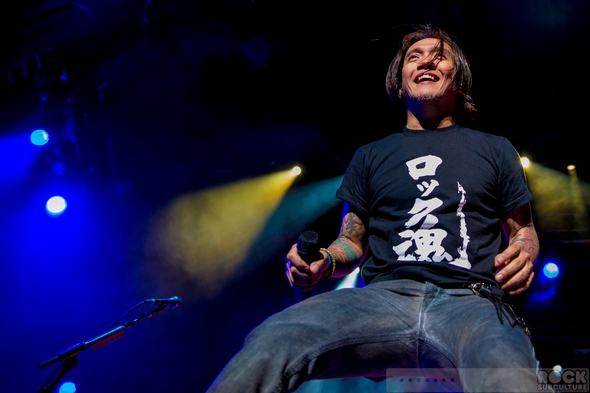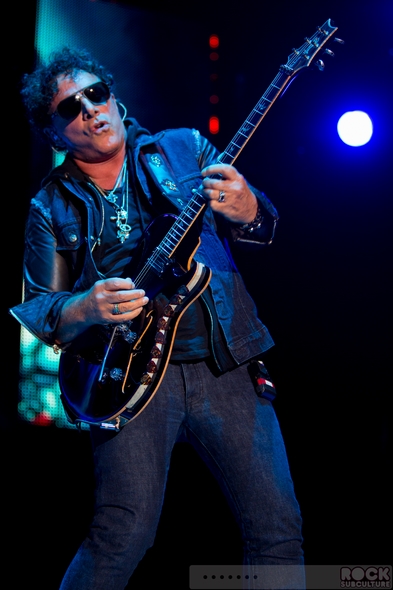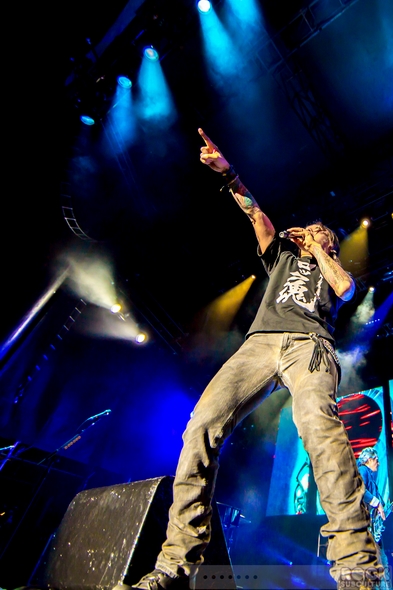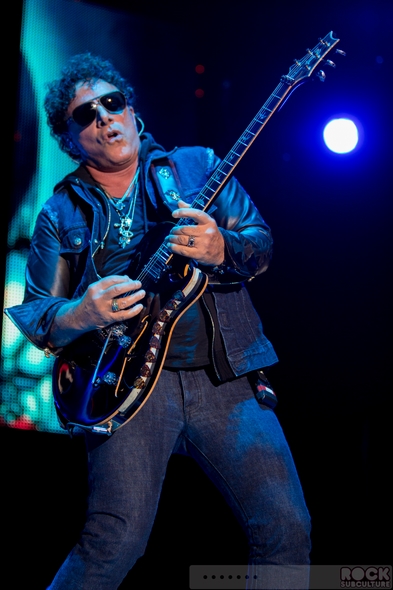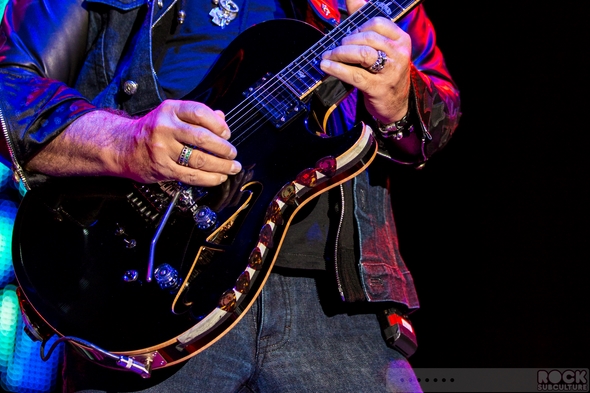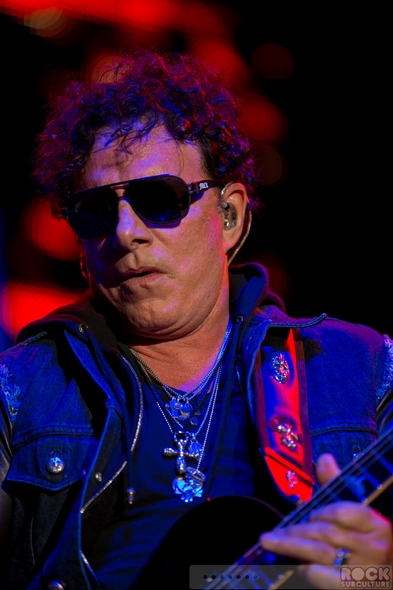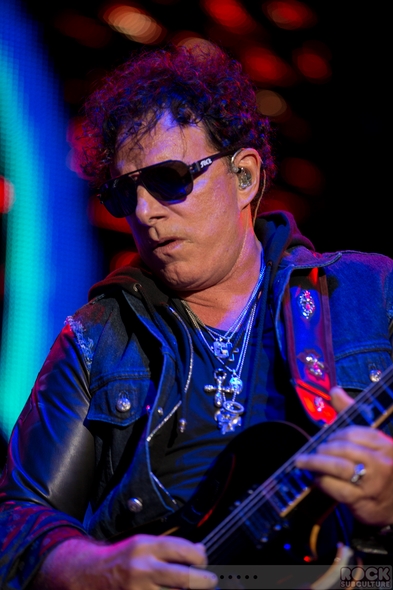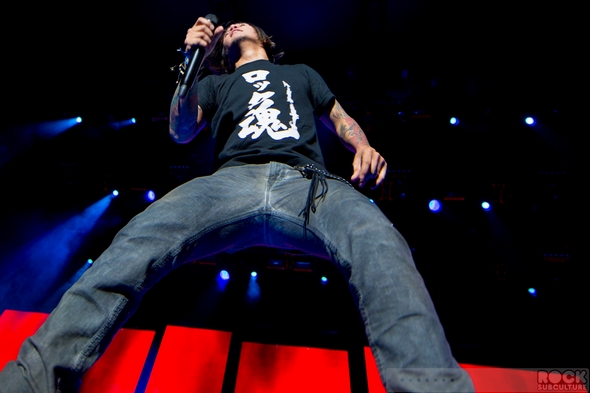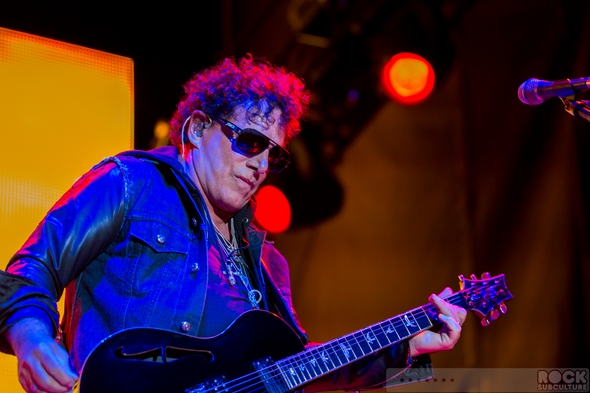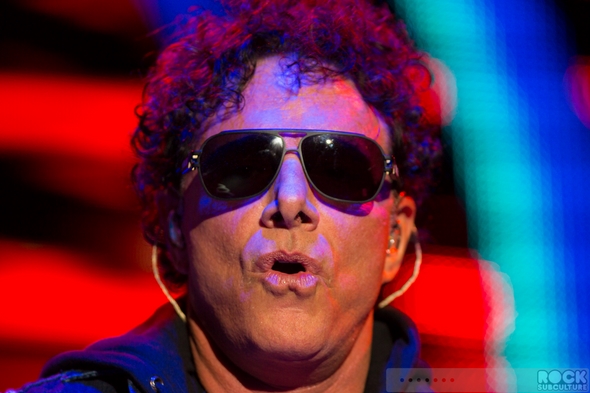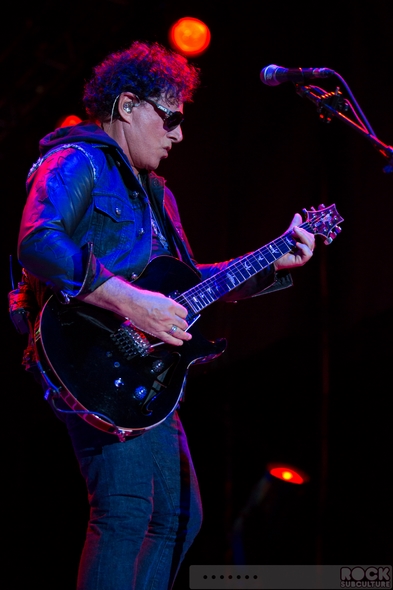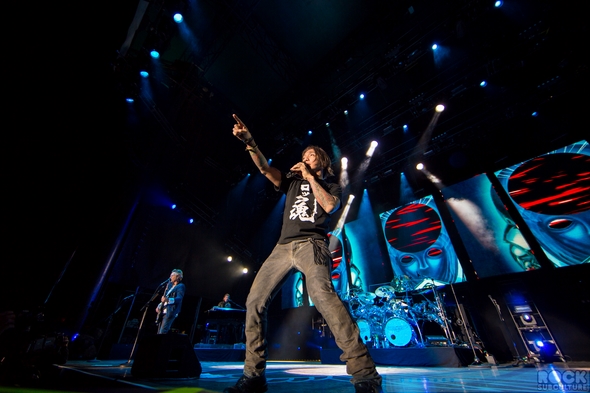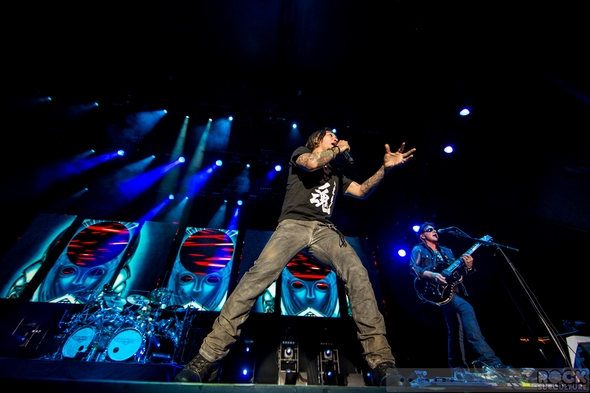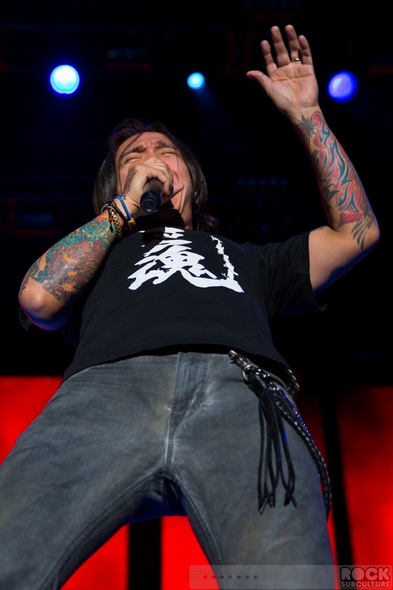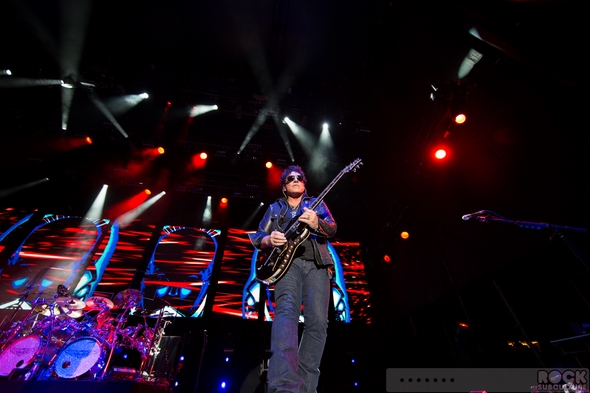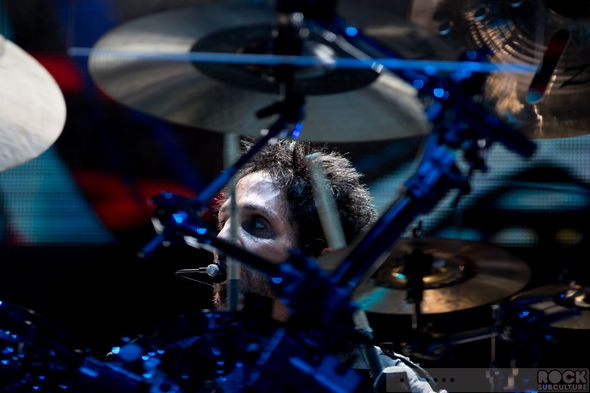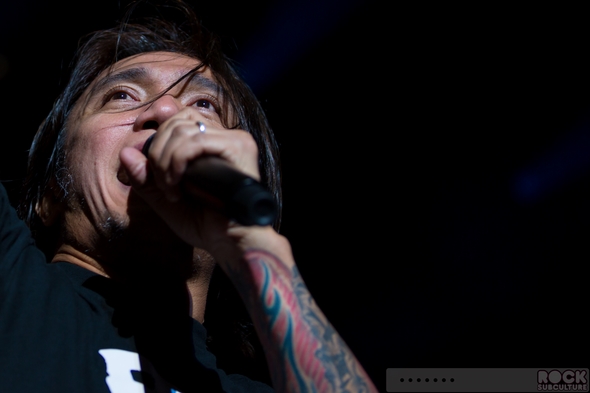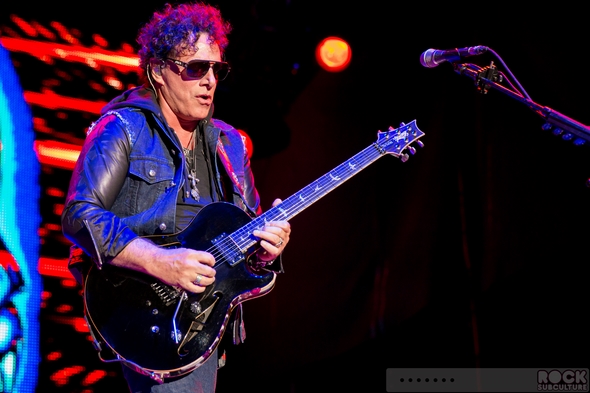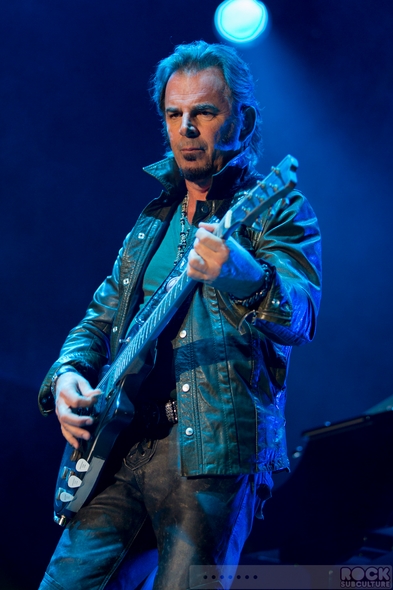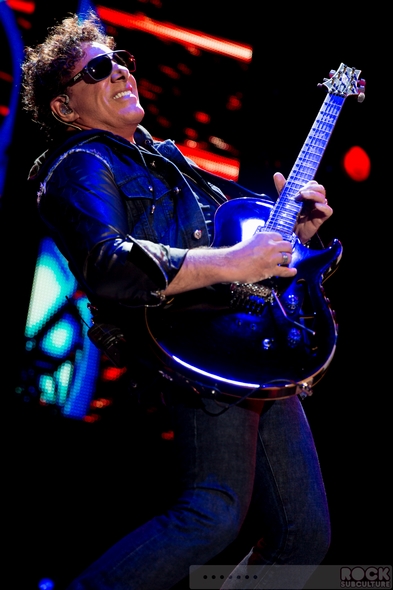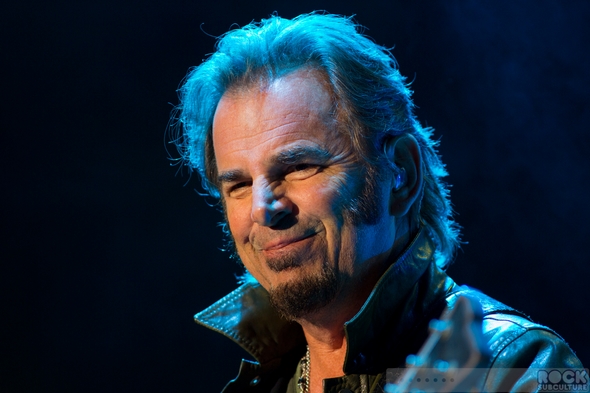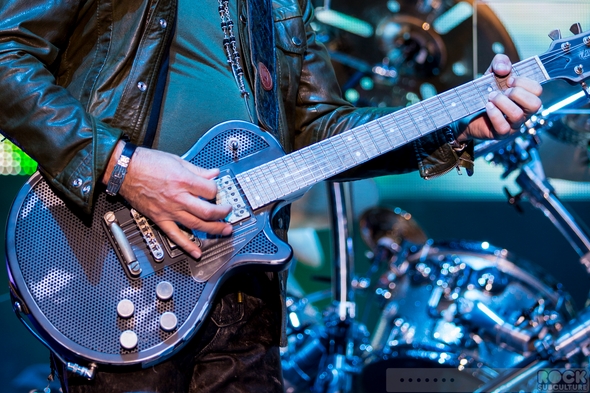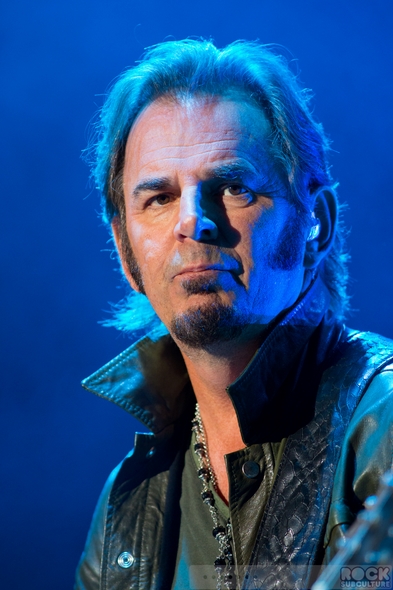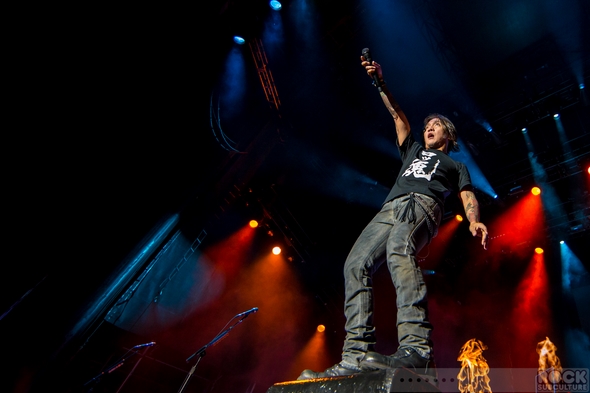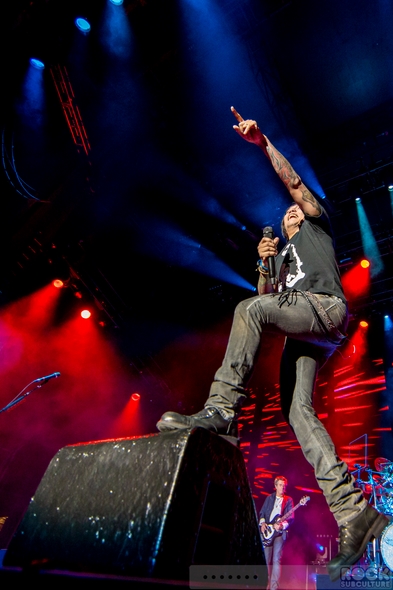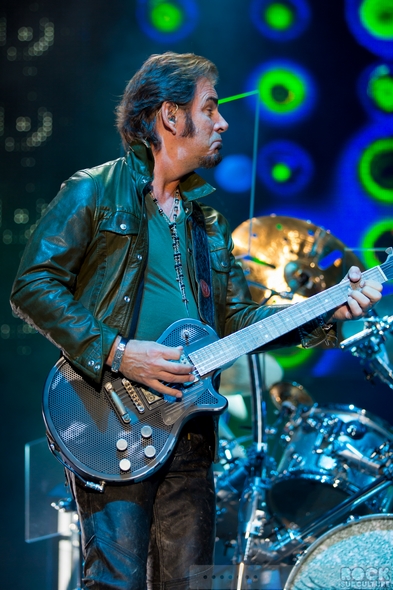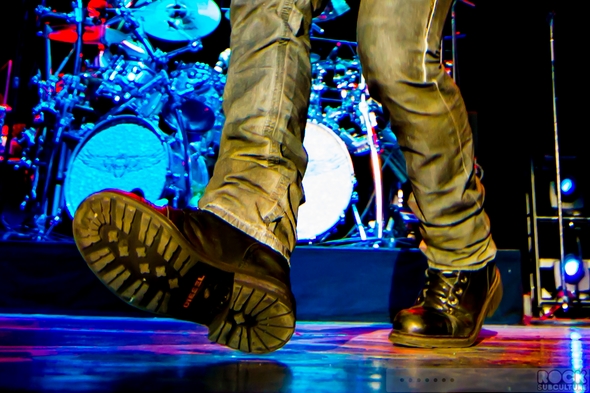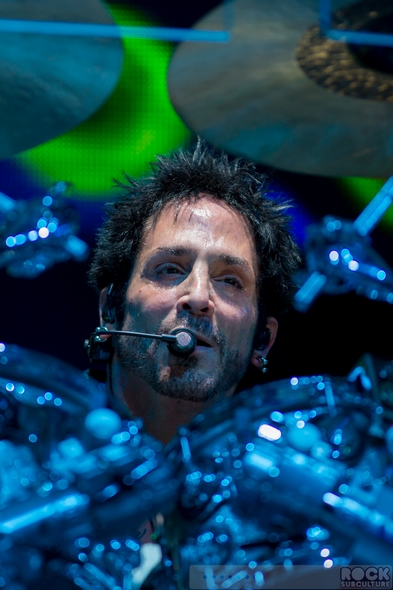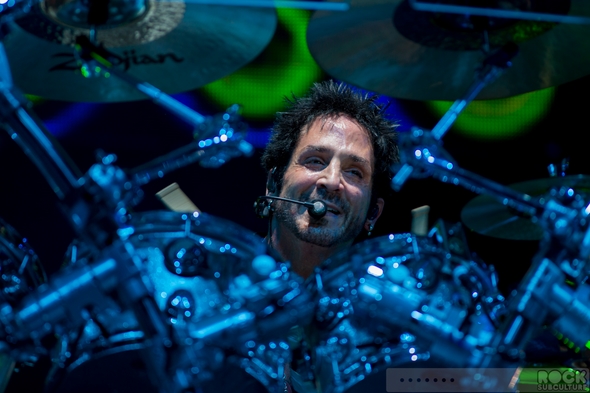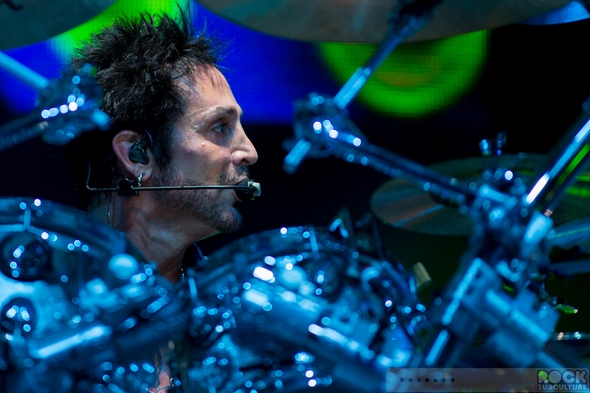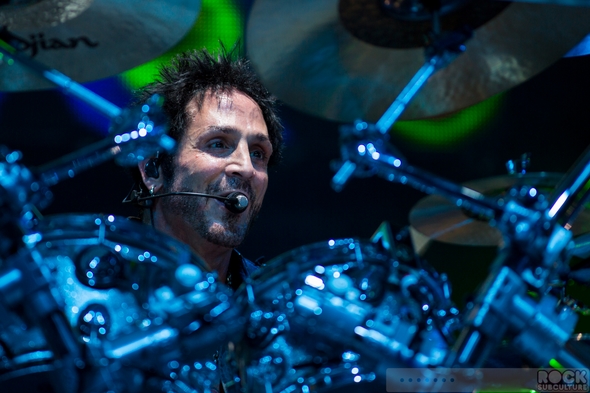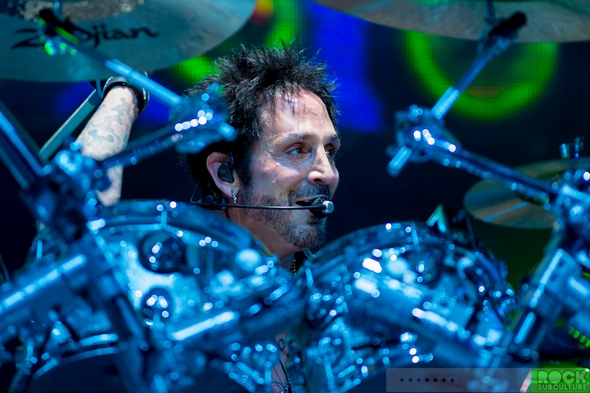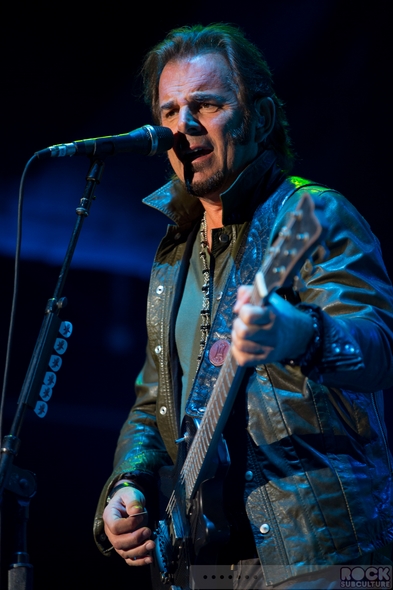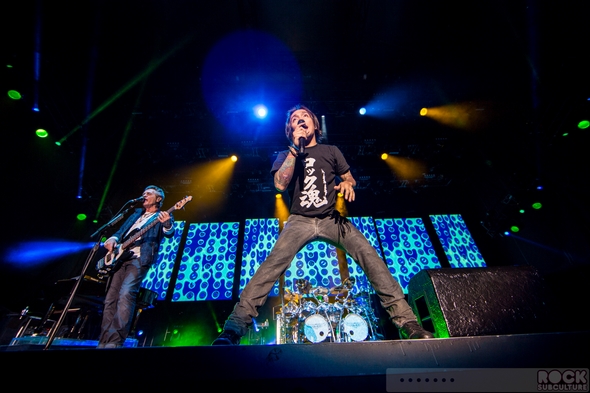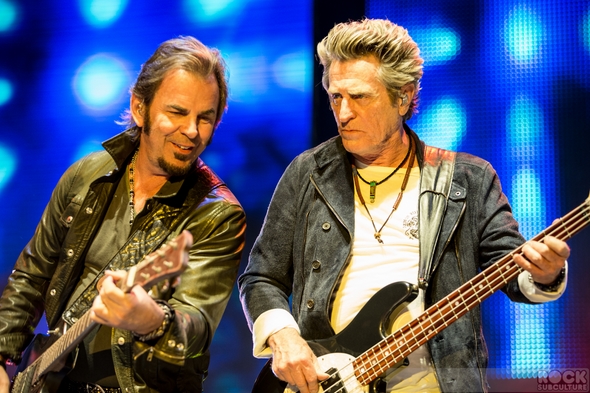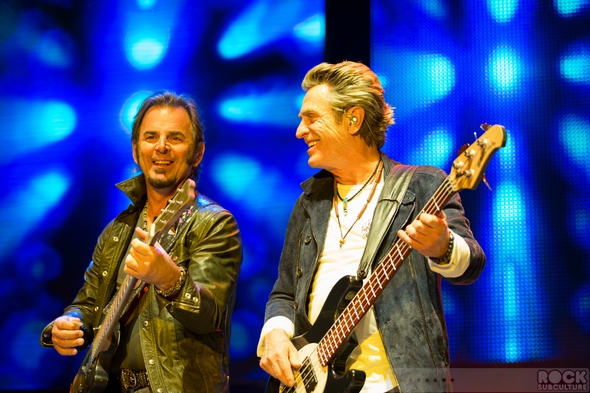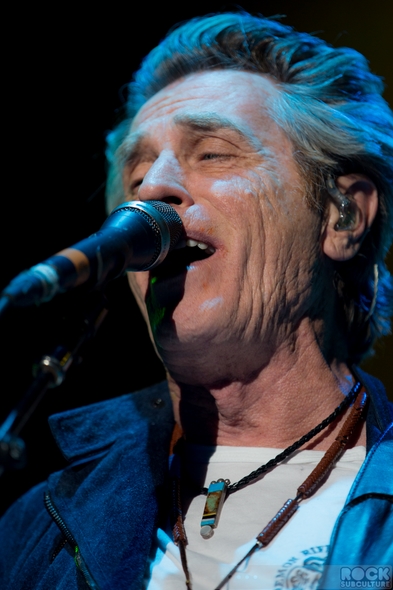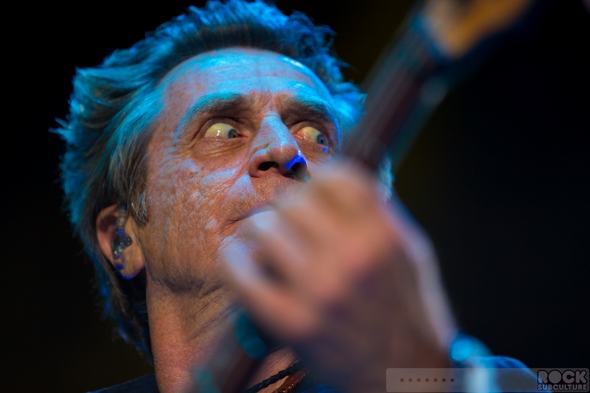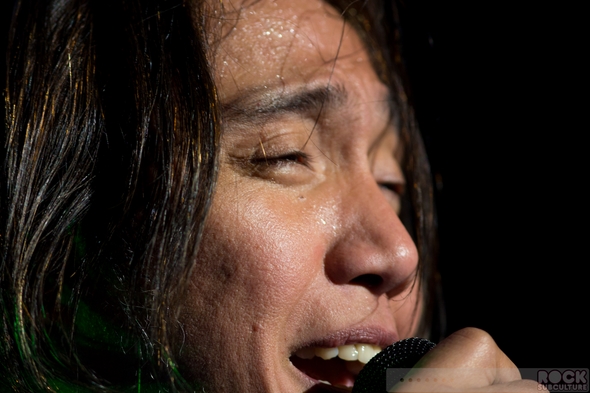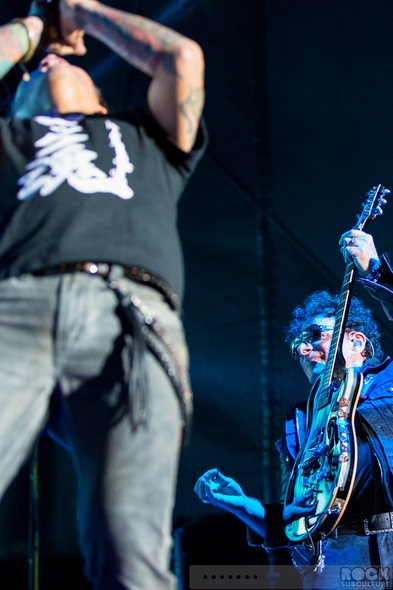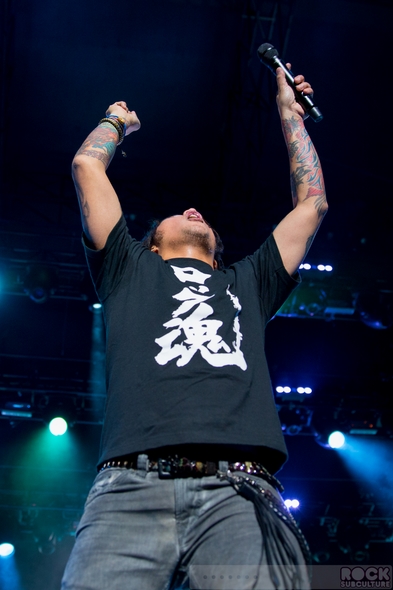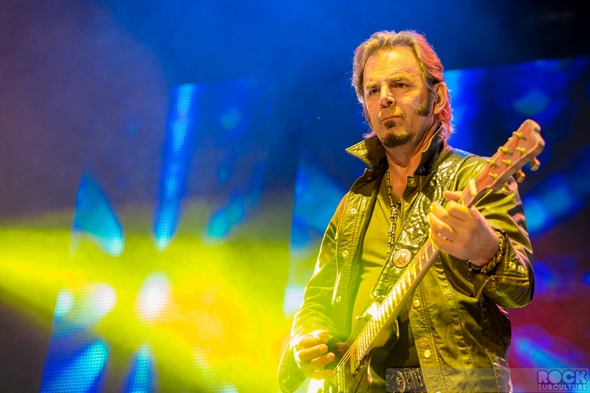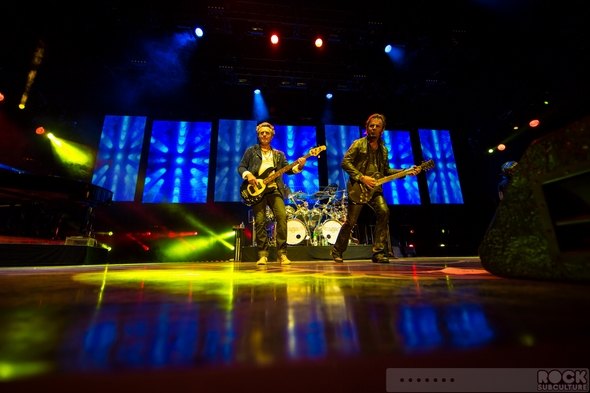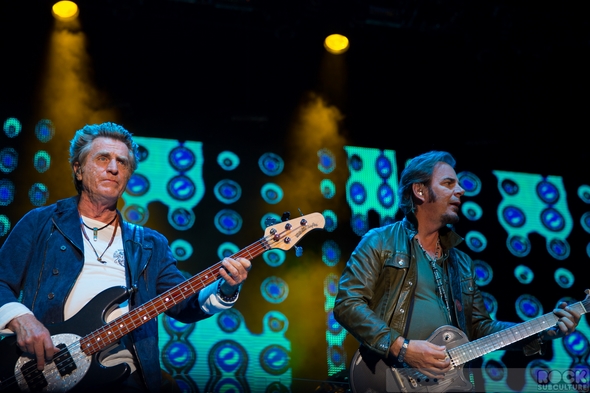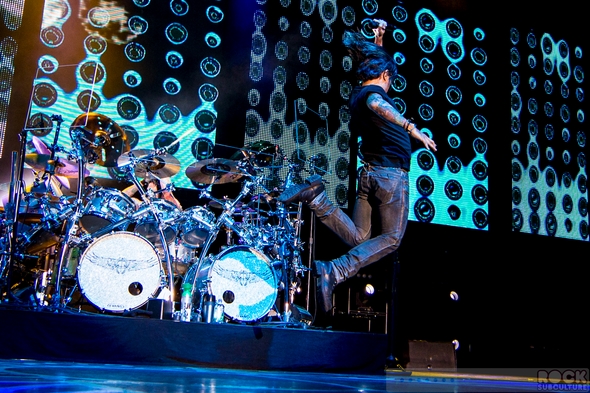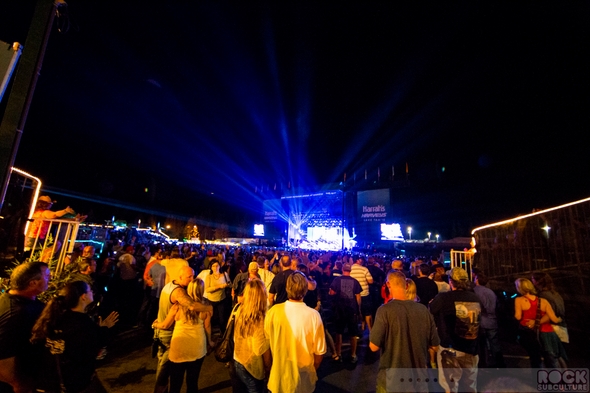 Jason DeBord