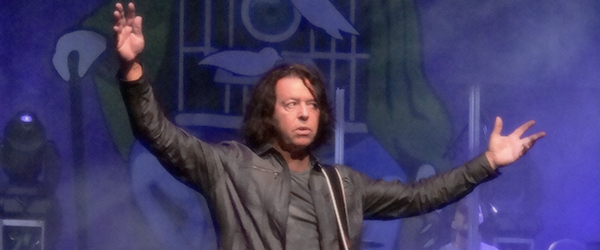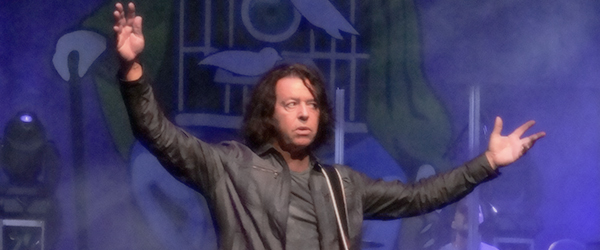 Roland Orzabal and Curt Smith's English New Wave band Tears for Fears will be playing a select number of concert dates in the U.S. this month, which has caused quite a buzz among fans and anyone with a fondness for their many hit songs.  They celebrated the 30th anniversary of their classic album, The Hurting, last year, and also recorded a cover of Arcade Fire's "Ready To Start".  Tears for Fears will be kicking off this tour in Austin next week, following by a show in Oklahoma, a pair of shows in California (Northern and Southern), and a three-night showing at Project Pabst in Portland.  Rock Subculture Journal last reviewed Tears for Fears back in 2012.
You can keep apprised of the latest with the band via their official site at www.TearsForFears.com as well as on their Facebook page: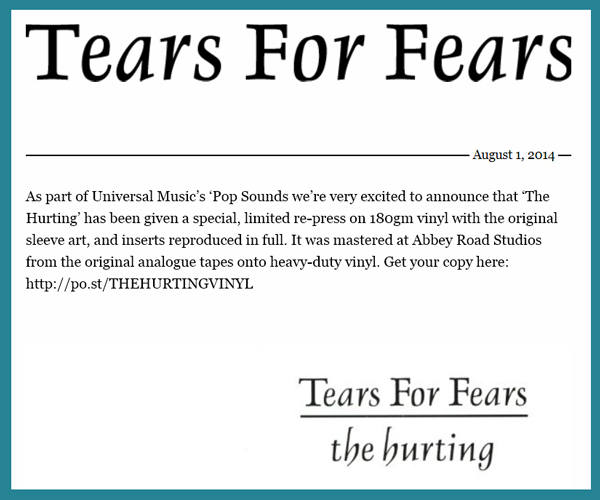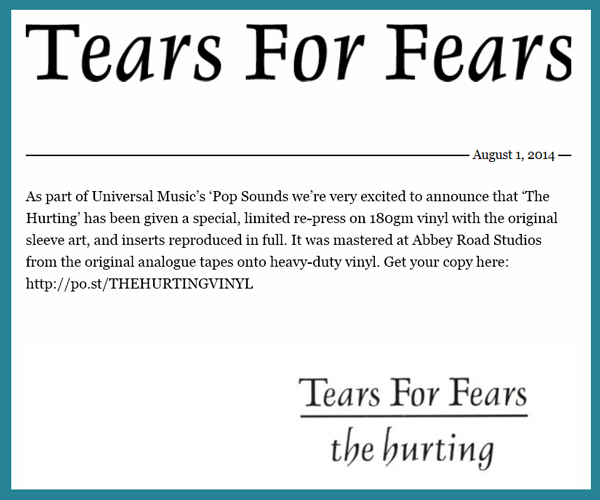 Below is the list of concert dates announced:
Sep 17    Austin Music Hall    Austin, TX
Sep 20    Global Event Center at WinStar World Casino and Resort    Thackerville, OK
Sep 23    The Wiltern    Los Angeles, CA
Sep 24    Fox Theater    Oakland, CA
Sep 26    Project Pabst    Portland, OR
Sep 27    Project Pabst    Portland, OR
Sep 28    Project Pabst    Portland, OR
The Rock Subculture Journal plans to cover the show in Oakland and perhaps the show in Los Angeles as well.
Click on the image below for the latest and up to date full Rock Subculture Journal schedule of pop and rock music concerts/tours coming up for review (2014 Rock Subculture Schedule):


Jason DeBord