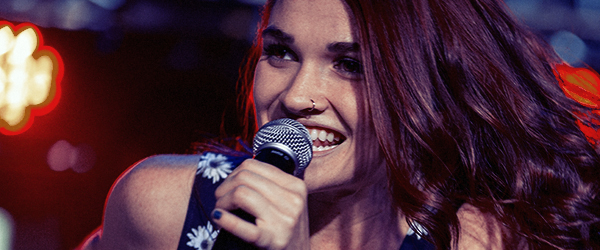 "Those guys really rocked their faces off, so it was an honor to share the stage with those incredible bands."  Mandy Lee of MisterWives, talking about the three awesome bands that took the stage leading up to their set: Crash Kings, The Soft White Sixties, and Moondog Matinee.  A quadruple headliner show, each act served as unique showcases of up and coming artists, with each being featured early next year in their own respective episodes of the PBS member station's KNPB television series, Cargo Live at Whitney Peak Hotel, due to start airing early next year.  This concert, which ran for about five hours Friday night at Cargo in Reno, Nevada, boasted a fantastic collective of artists and the venue provided a great setting for really exciting and electric shows.

Who: MisterWives
Who: Crash Kings
Who: The Soft White Sixties
Who: Moondog Matinee
Venue: Cargo at the Whitney Peak Hotel
Where: Reno, Nevada
In Association With: KNPB
When: October 24, 2014
Seating: General Admission (with photo pass)
As with the special "Cargo Live" show I reviewed last month, this event took place at Cargo, the new concert venue at the newly renovated Whitney Peak Hotel in Downtown Reno, Nevada.
Whitney Peak Hotel is Reno's only full-service, non-gaming and non-smoking hotel, and within is Cargo, their state-of-the-art concert venue, which has a 1,000 person capacity. Previously, the property was Fitzgeralds Hotel Casino & Hotel. It is in a prime location in downtown Reno, right next to the famous "Biggest Little City in the World" sign. Whitney Peak Hotel opened in May of this year.
This concert was taped by Northern Nevada/Northeaster California PBS Member Station KNPB for their upcoming television series "Cargo Live at the Whitney Peak Hotel". The series will feature 13 artists, and each will have their own 30-minute episode. It is expected that this will begin airing early next year. It will also be available via their website, KNPB.org.
Cargo is a very impressive concert venue.  It features a modern-industrial decor and is high quality in every aspect.   The inviting venue has an open layout with beautiful lighting throughout and comfortable seating back away from the stage as well as GA standing for the concerts.
The stage is wide, deep, and low, giving a great experience for the fans. The sound system is top notch – probably the best sound I've ever heard in a venue of this size and scale.
As with the last show I attended, Dan Bishop with Cargo did an awesome job managing the show as well as introducing the bands onto the stage.
As I mentioned before, is is most definitely my favorite new concert venue of 2014, and I will look for any excuse to come back for future concerts (at least before it starts snowing). People should definitely check it out; you will not be disappointed.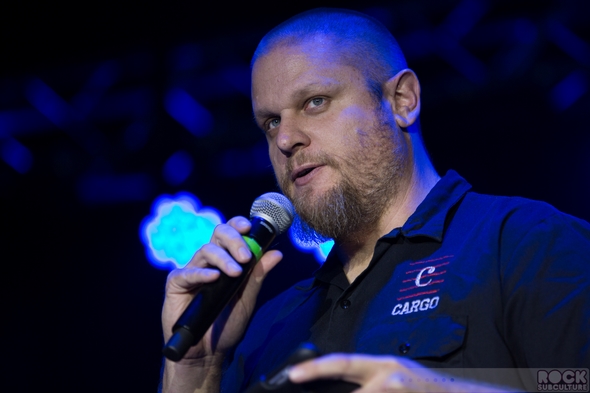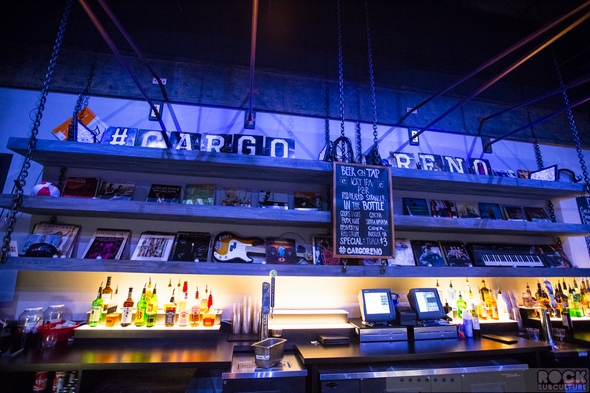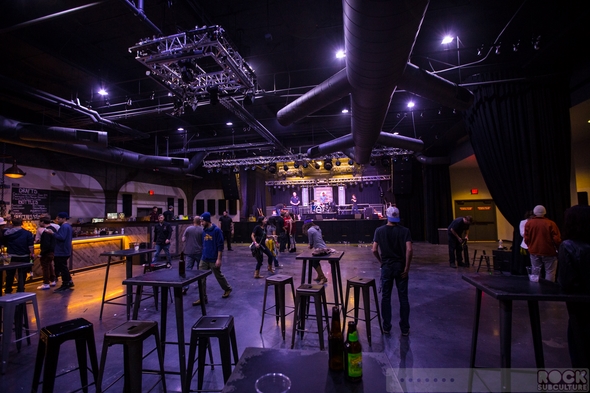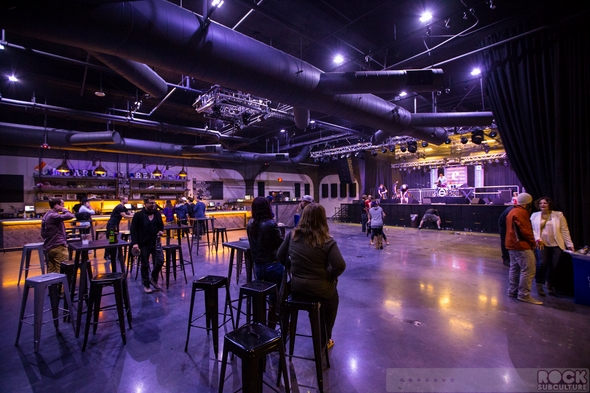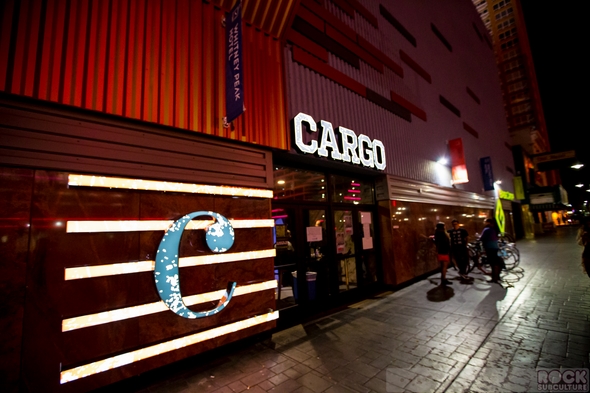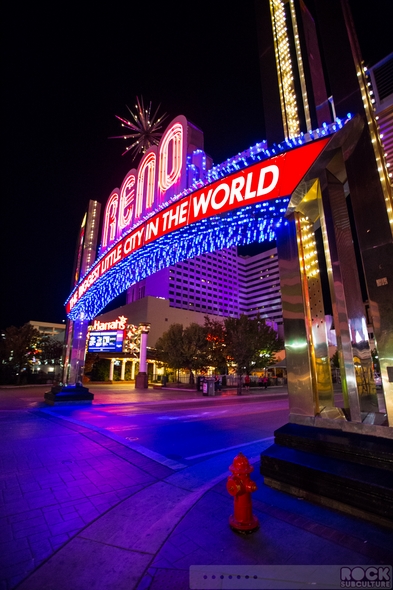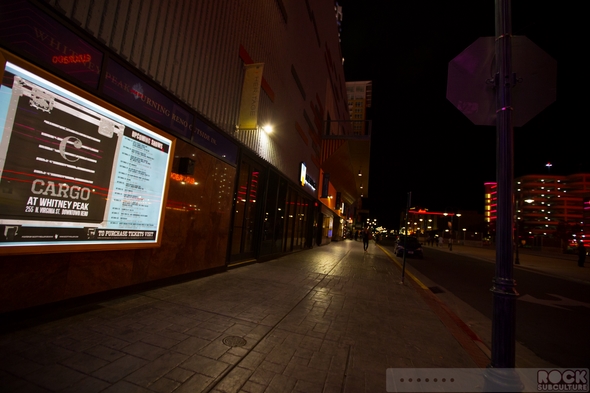 Moondog Matinee
Members
Pete Barnato (vocals)
Adam Carpenter
Steve Widmer
Ben Ingle
Drea Ballard (guitar)
Moondog Matinee is the only band local to Reno that is being featured in the "Cargo Live" television series.
The self-released their first album, Vacancy At The Wonder Lodge, in 2011.  Their second album, Carry Me Rosie, is due this year.
You can check them out in this new music video for their song, "Ghost Dime".
As you can see and hear, they have a really authentic, soulful, rocking and bluesy sound.  Front man Pete has a fantastic, gravel sort of quality to his voice, but he can also throw down with some higher notes.  But even with that talent, they take the time in their songs to showcase all the great jamming on the instruments.  A perfect balance.
Below are photos of Moondog Matinee live in concert; click any image for higher resolution versions of each photo: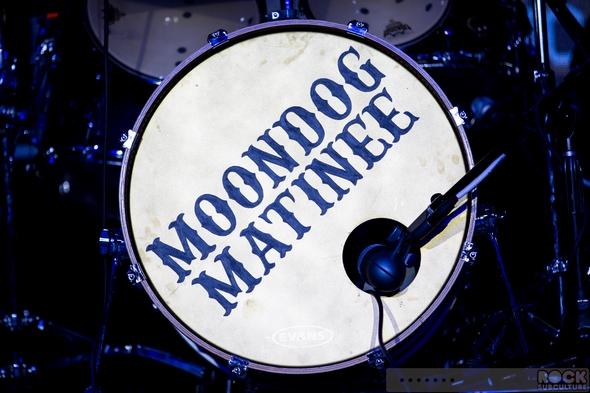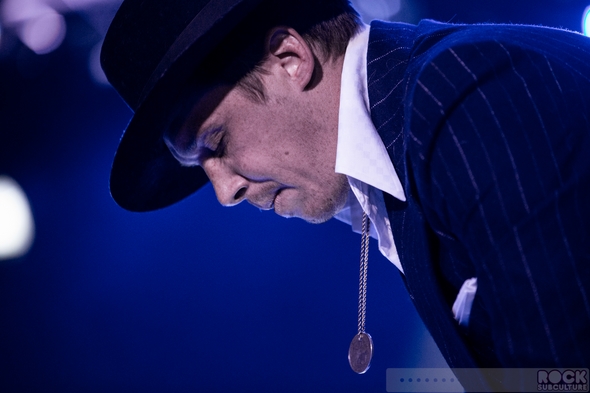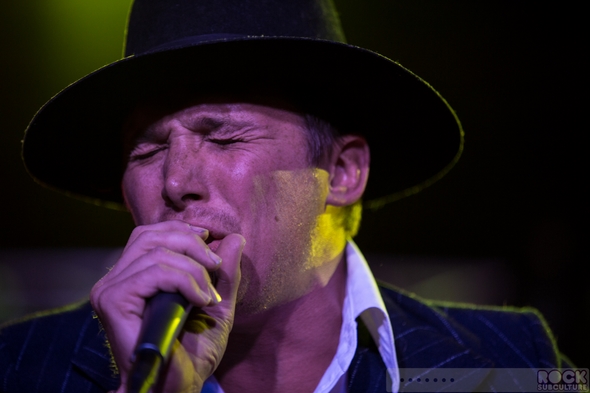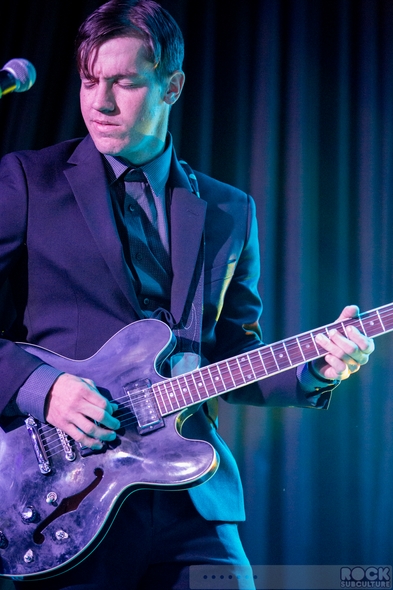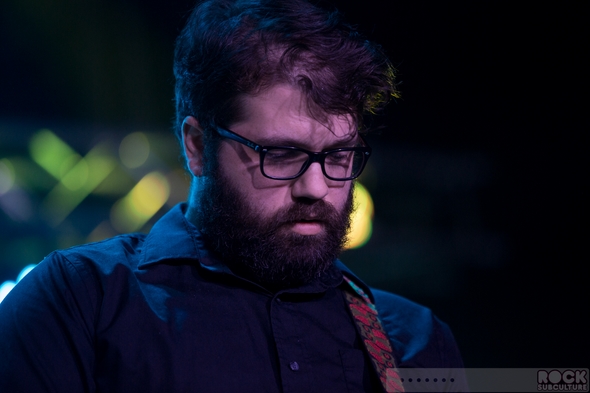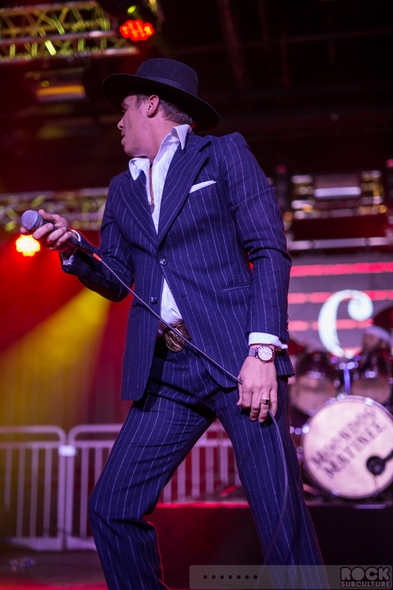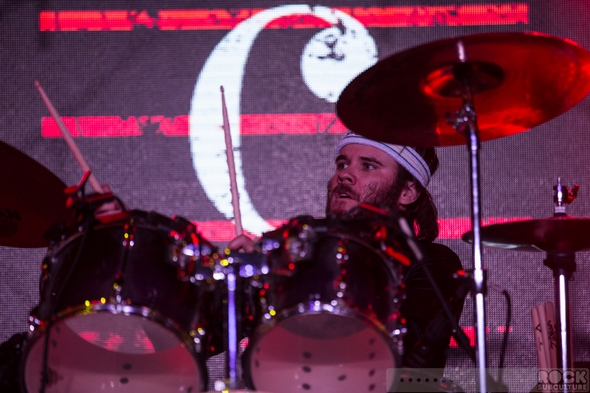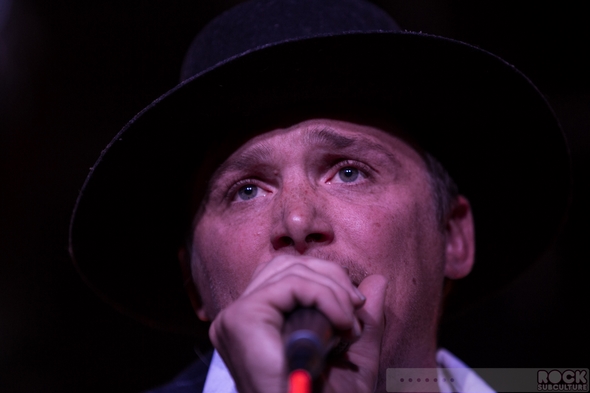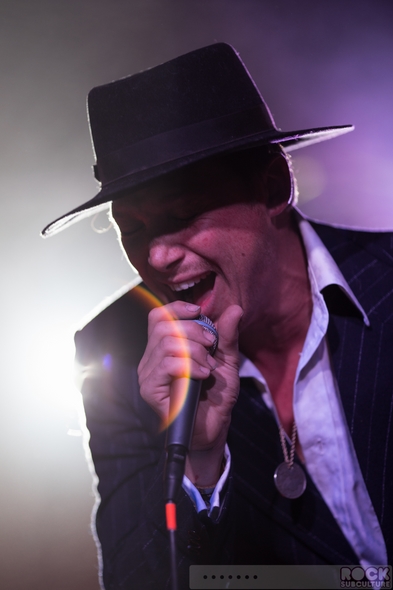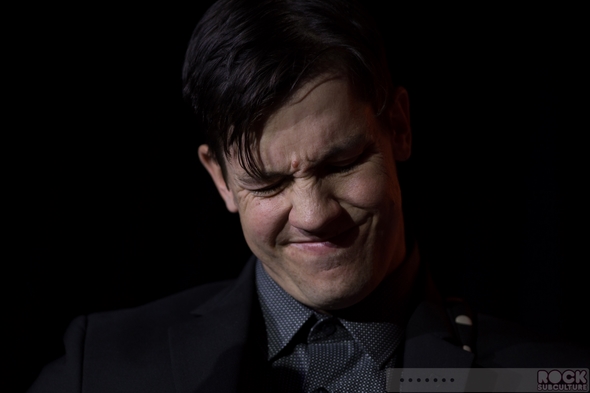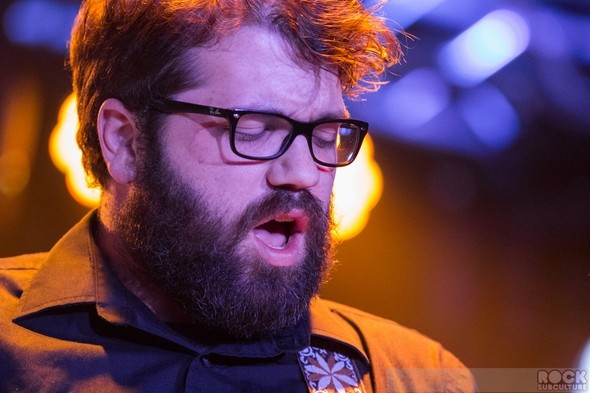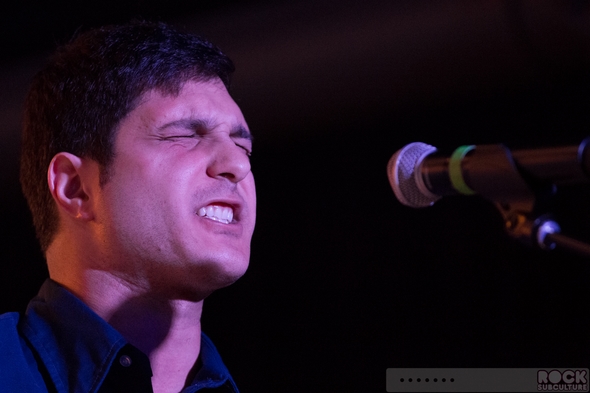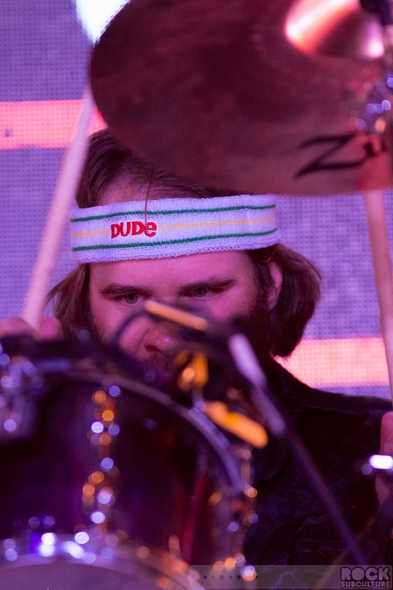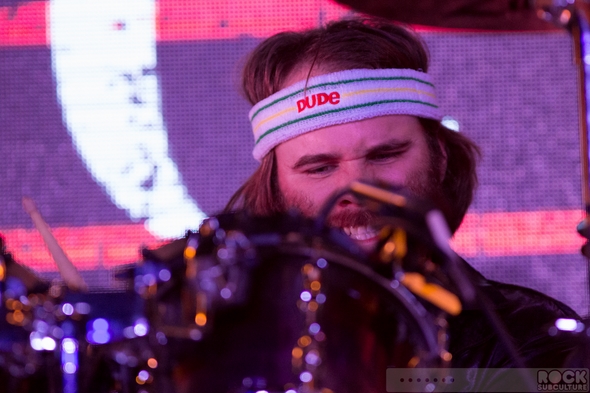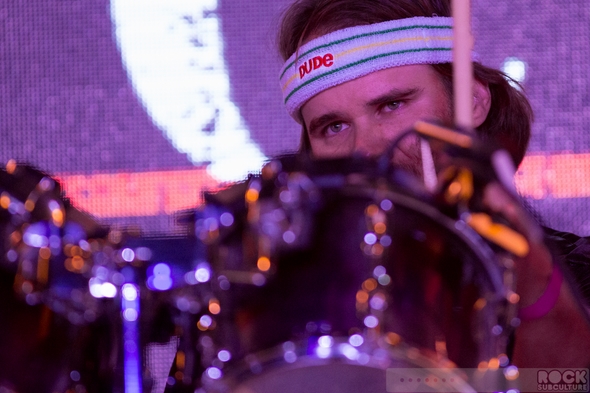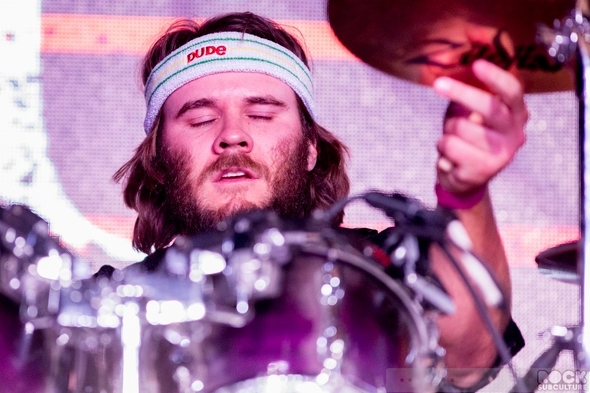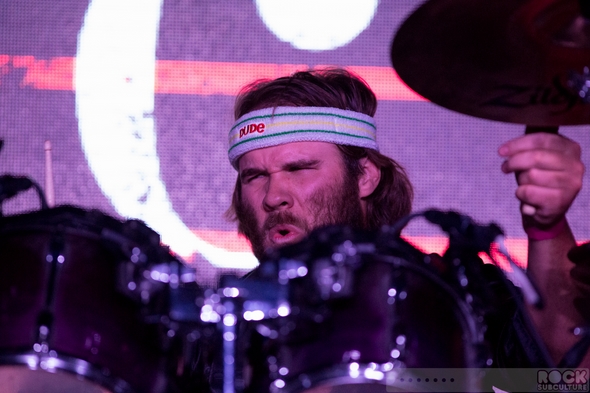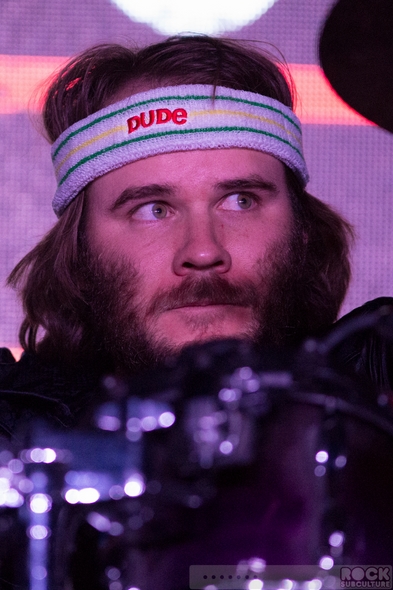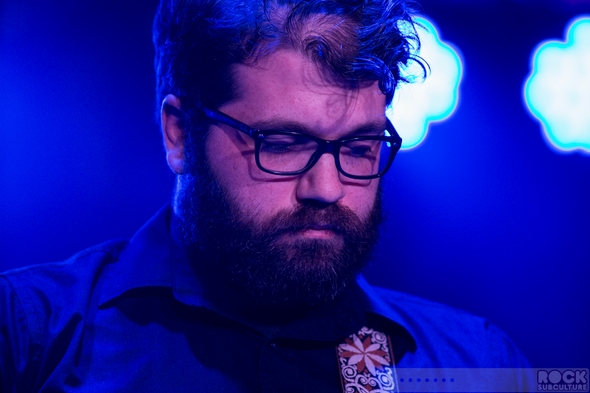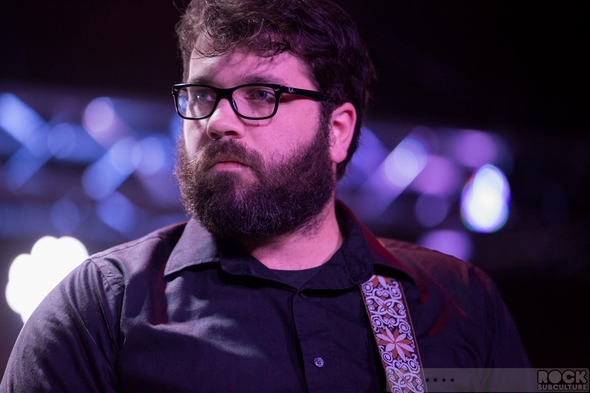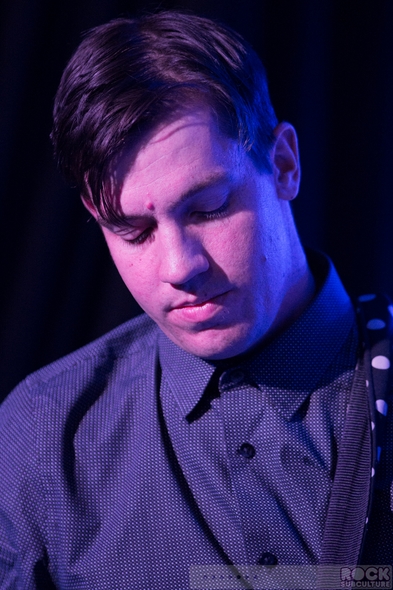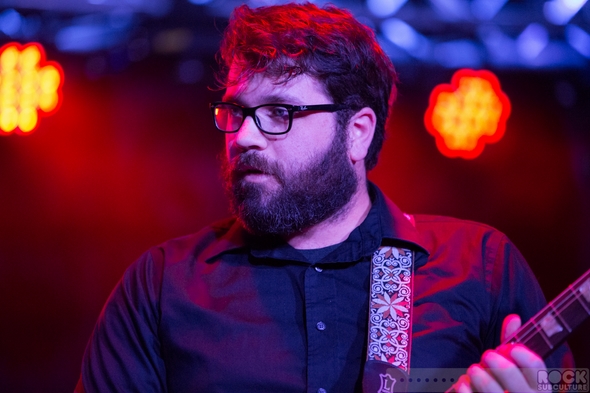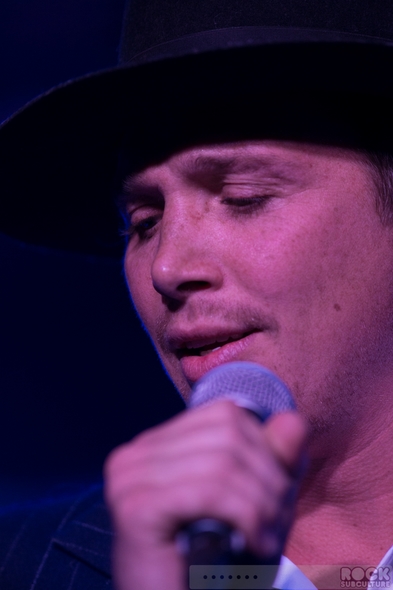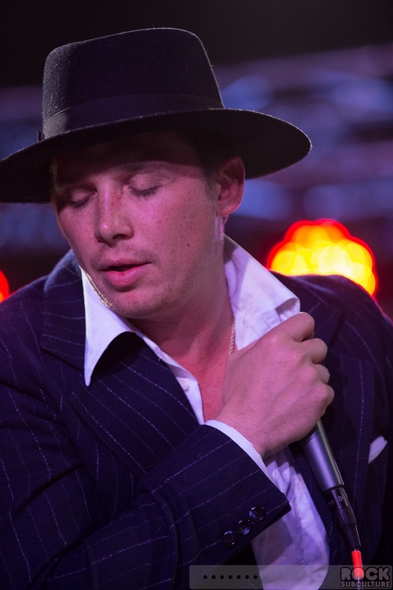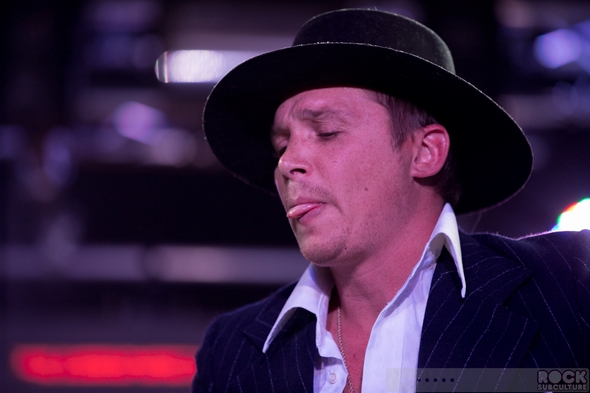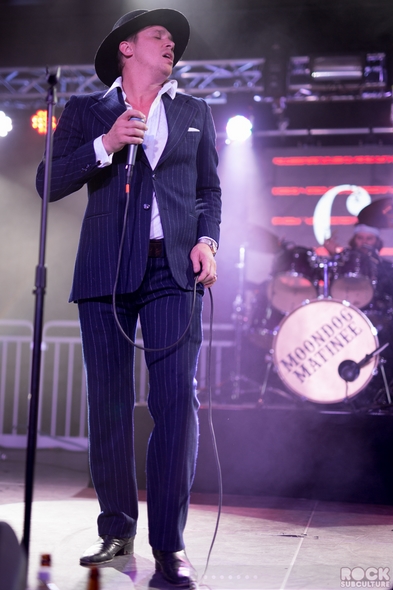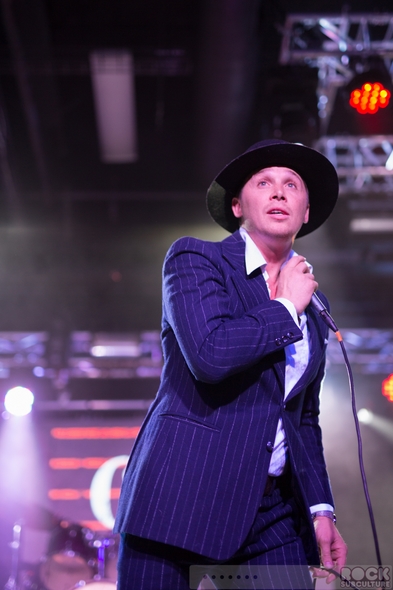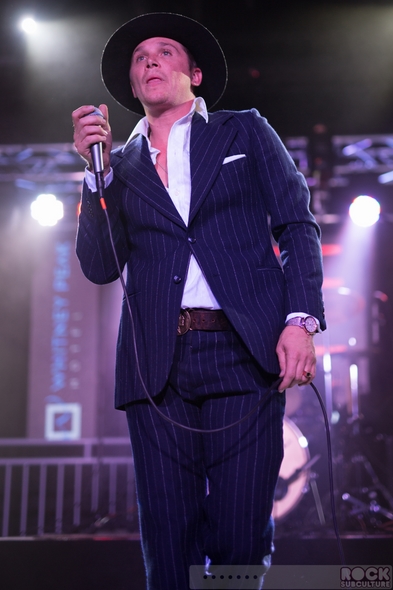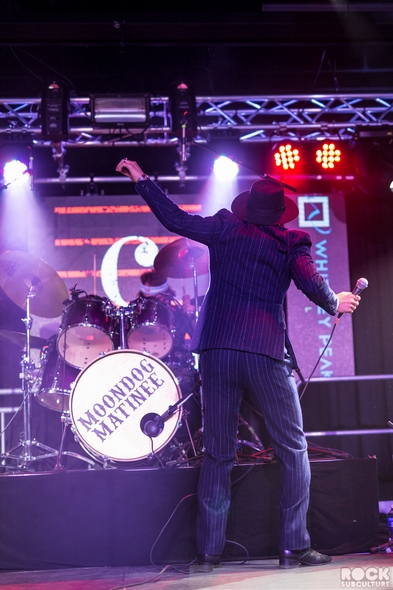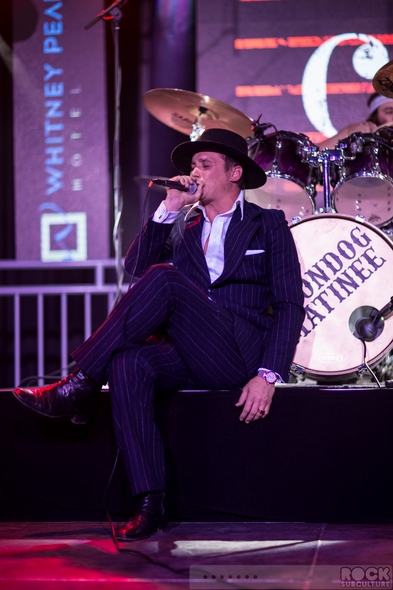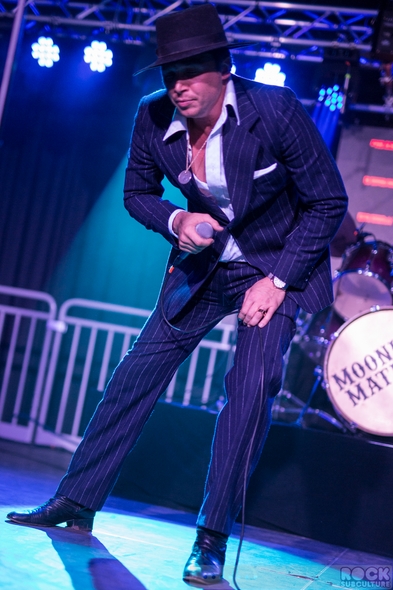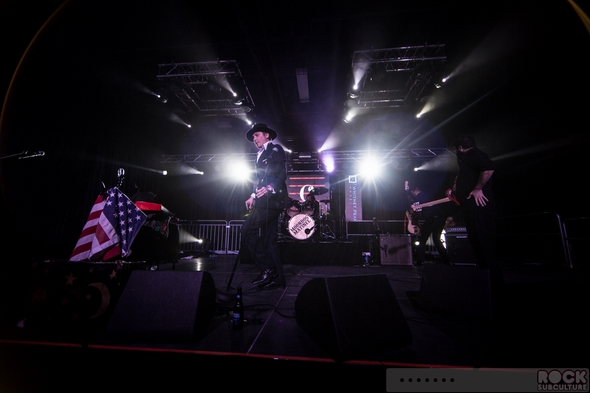 The Soft White Sixties
Members
Octavio Genera (vocals)
Aaron Eisenberg (guitar, keyboards)
Joey Bustos (drums)
Ryan Noble (bass)
The Soft White Sixties are a San Francisco band, and though I go to a lot of shows in the Bay Area, this was my first time seeing them.  I didn't have any time to preview their music leading up to the show, so really had zero expectations.
As it happens, of the four excellent bands on the bill, they ended up putting on my favorite set.
I love their music.  Live, the band has the same sort of kinetic energy as The Black Keys, but with four players jamming along.  Except that there are four of them.
Front man Octavio reminded me of some other singer/performers, but as I was watching I couldn't really place it.  He was certainly born to front a band with a style that crosses over different genres.  He has some moves like Prince (and Jagger), but a kind of intensity that made me think of Pele Almqvist from The Hives.
So imagine my mind kind of blown when I Googled the band after the show to find that my friend Roman did an interview with them earlier this year for The Bay Bridged and mentioned Jagger and Almqvist in his feature.  So I guess it's not just my imagination (a great article – I recommend checking it out).
As they played through their set, it continued to build and build.  I definitely came away a fan and I believe the band is definitely destined for greatness.
You can get of sense of them in this video for "Up To The Light":
Below are photos of Soft White Sixties live in concert; click any image for higher resolution versions of each photo: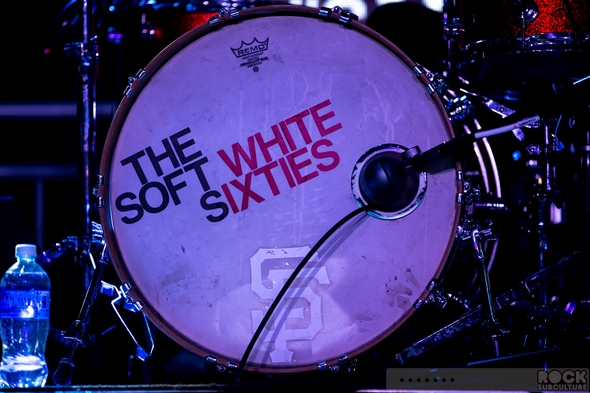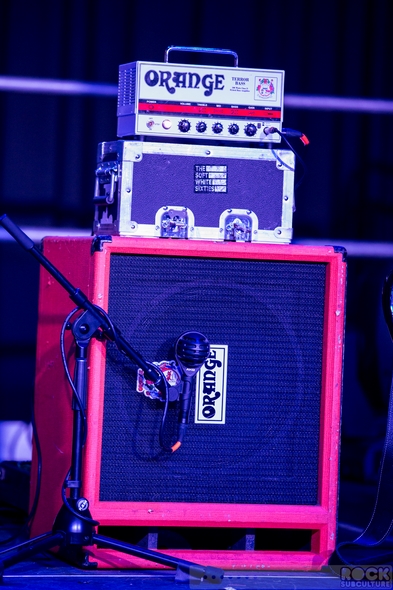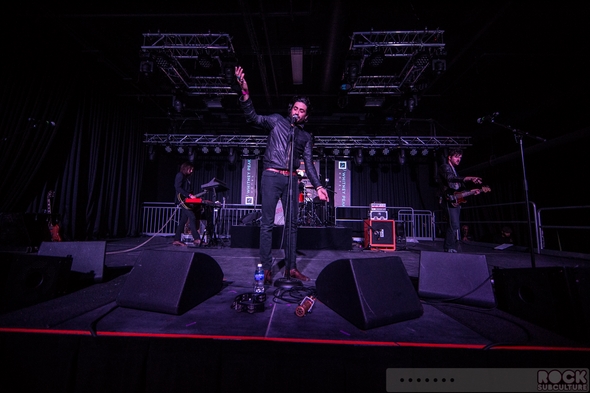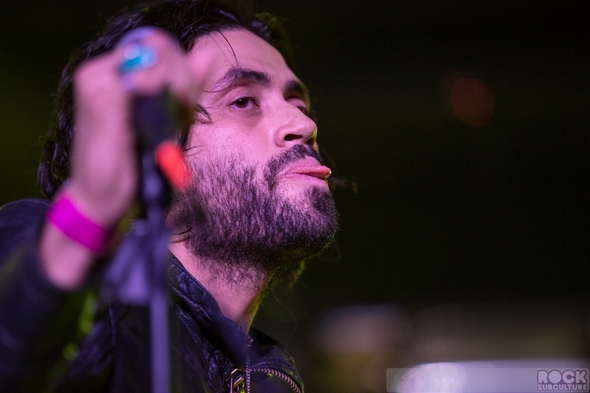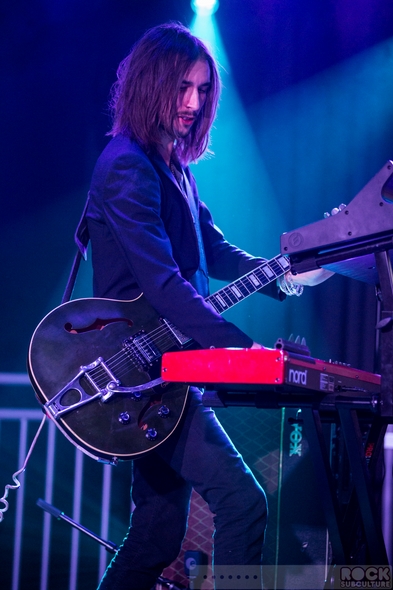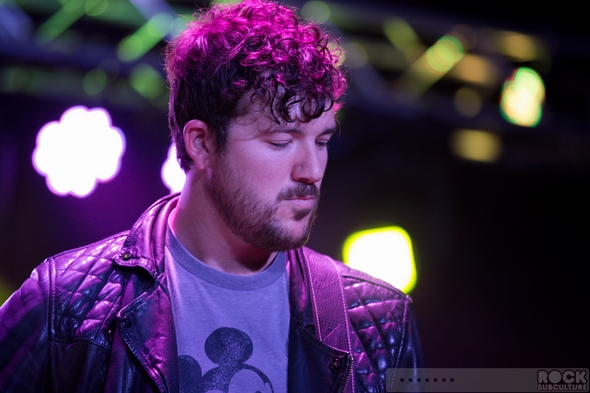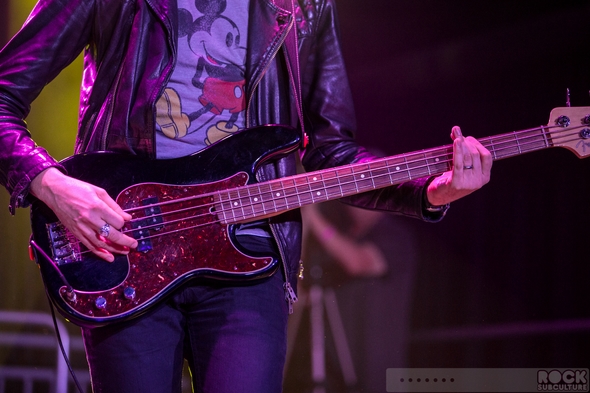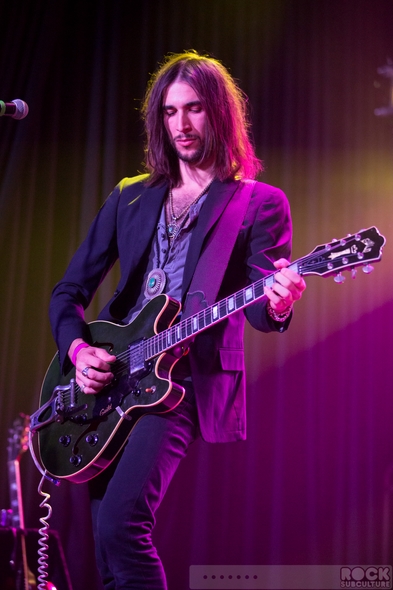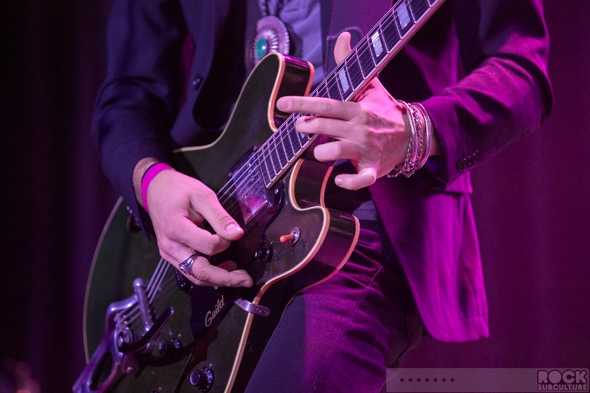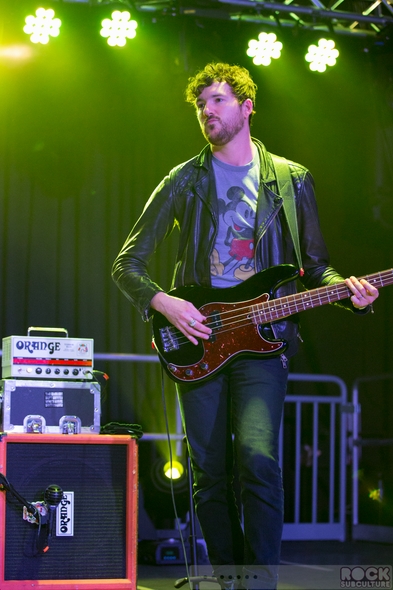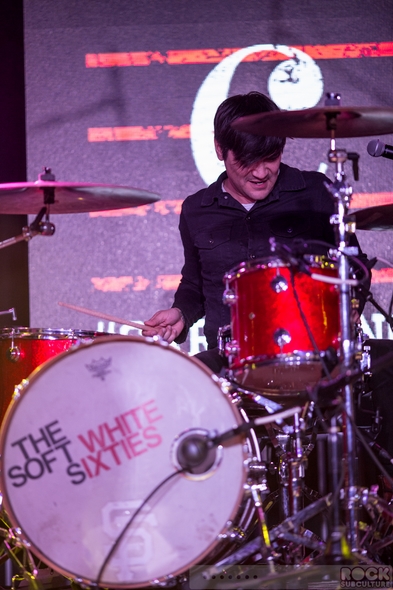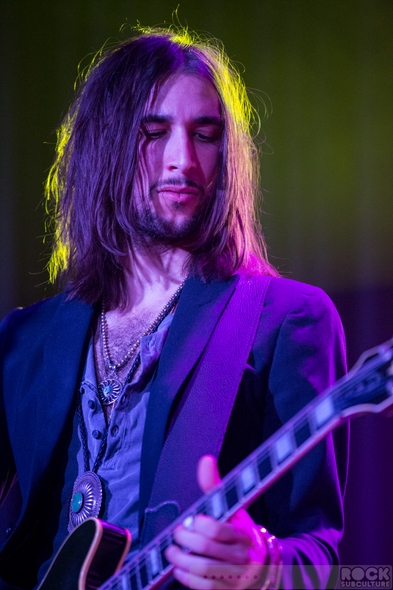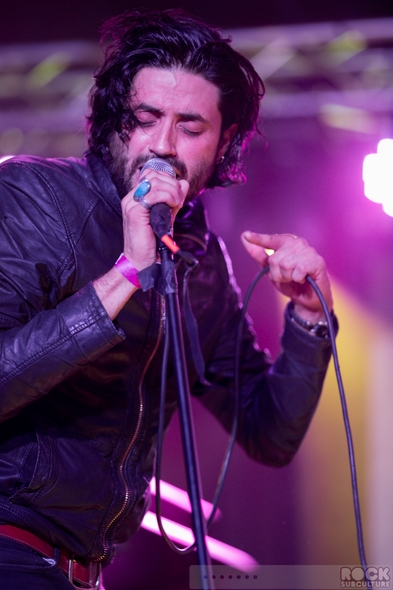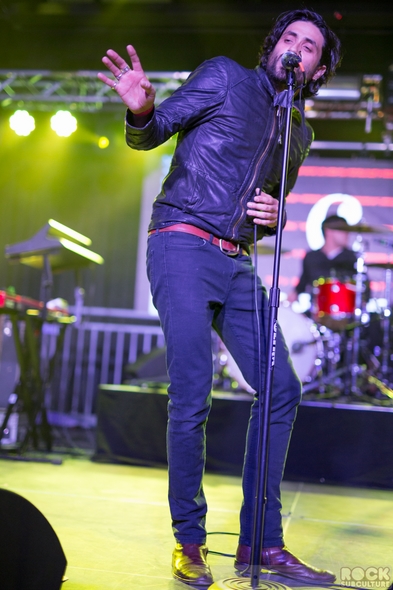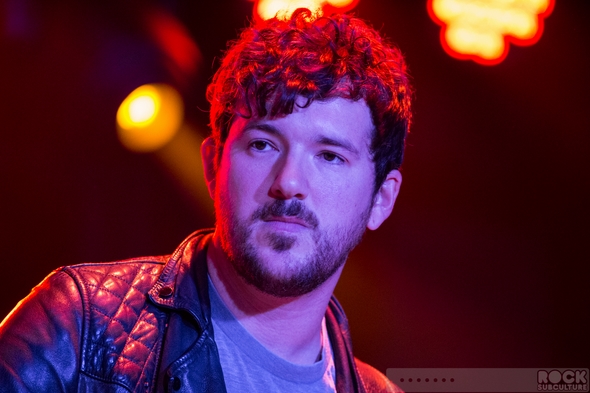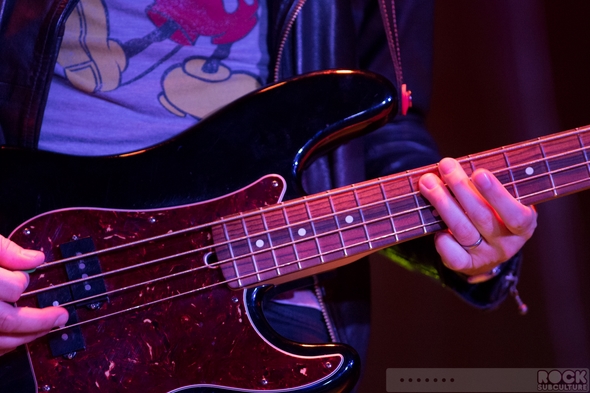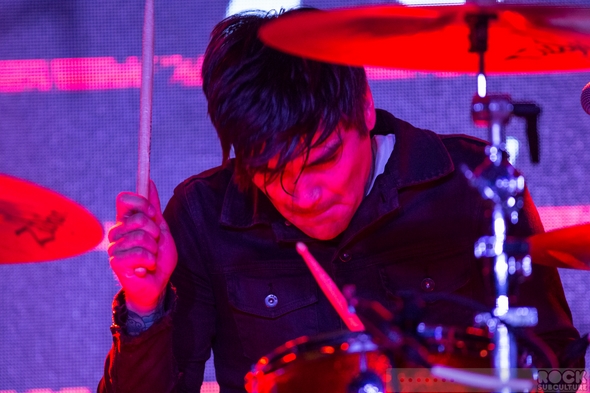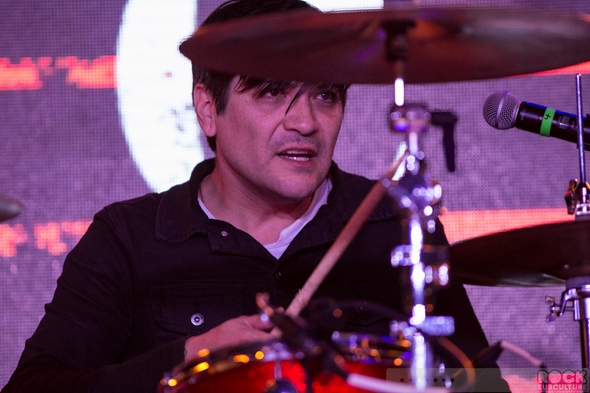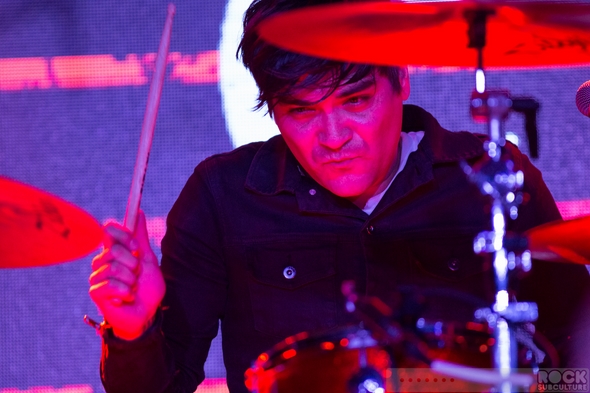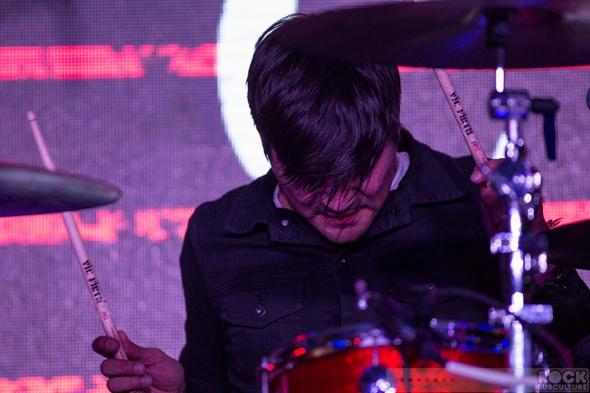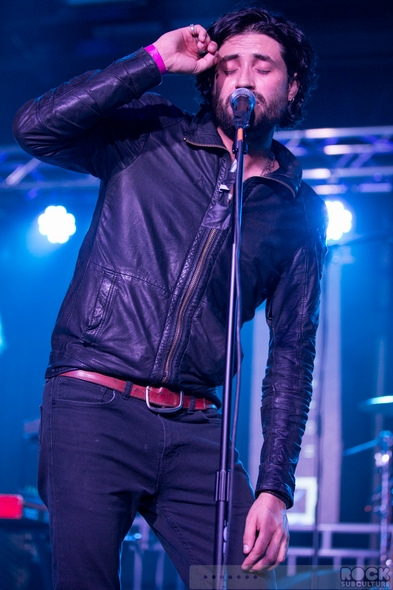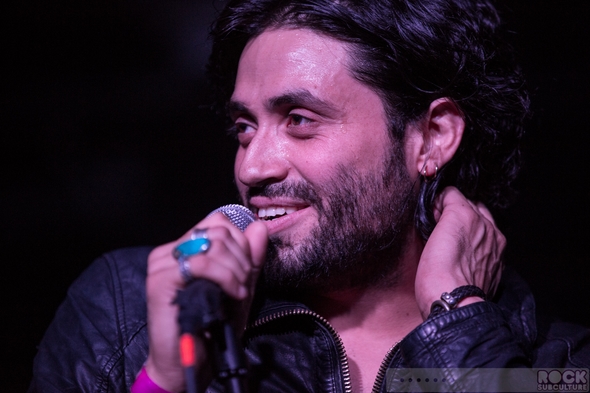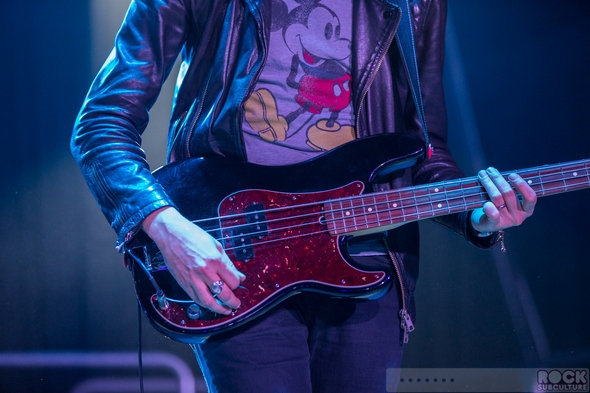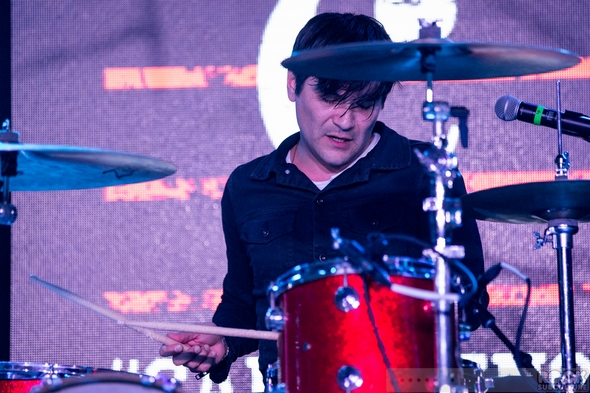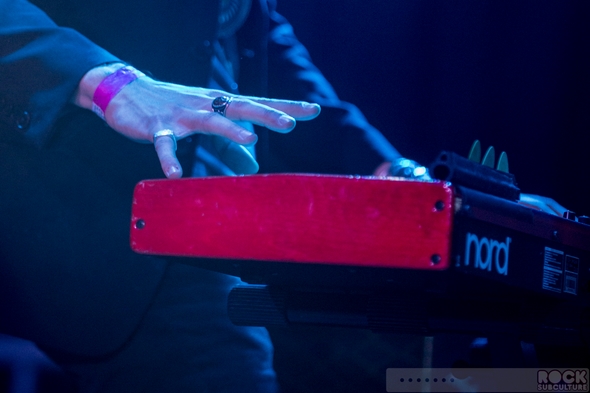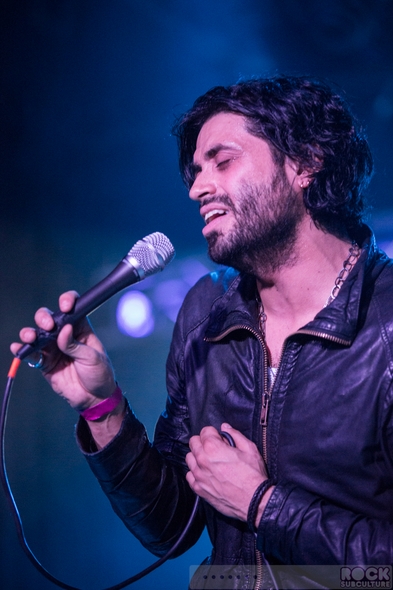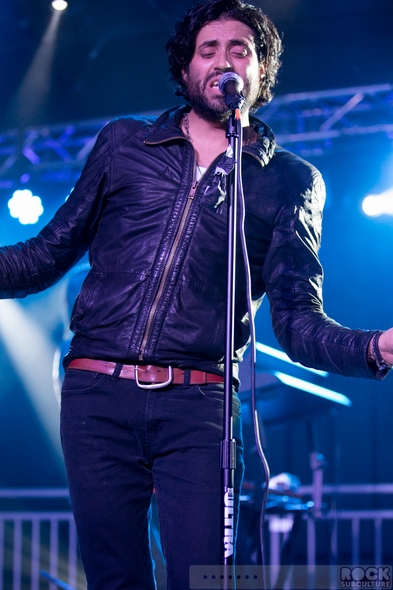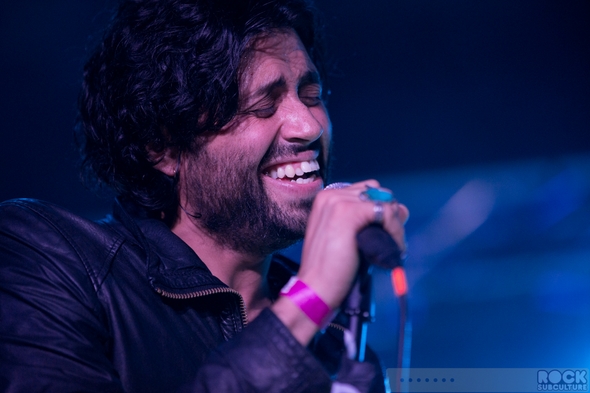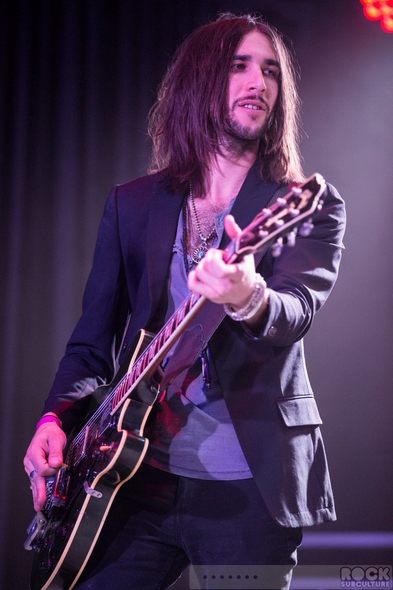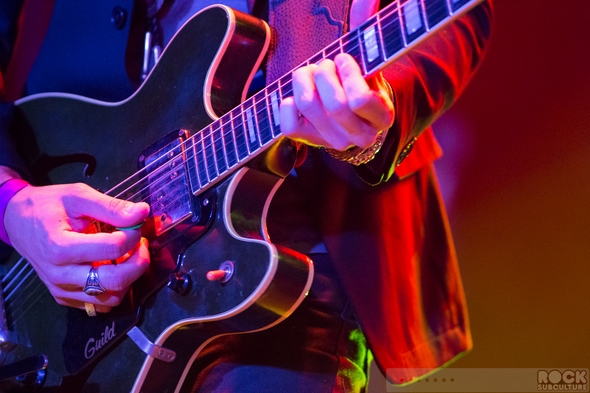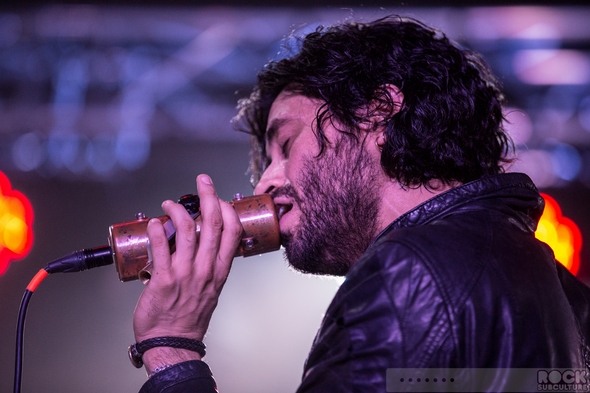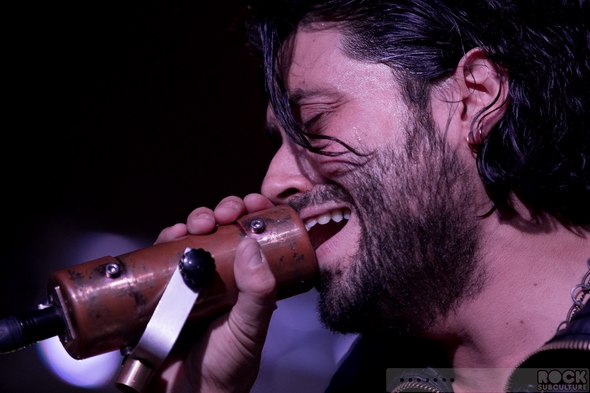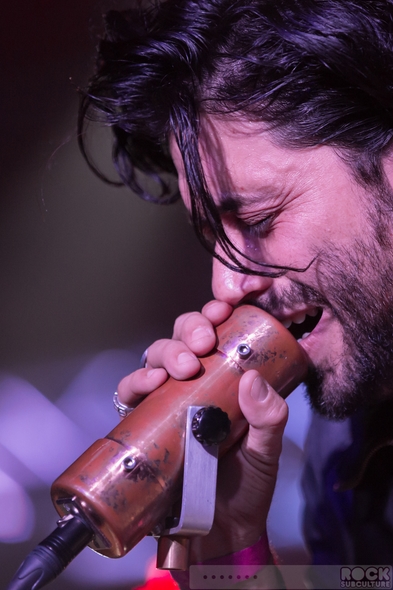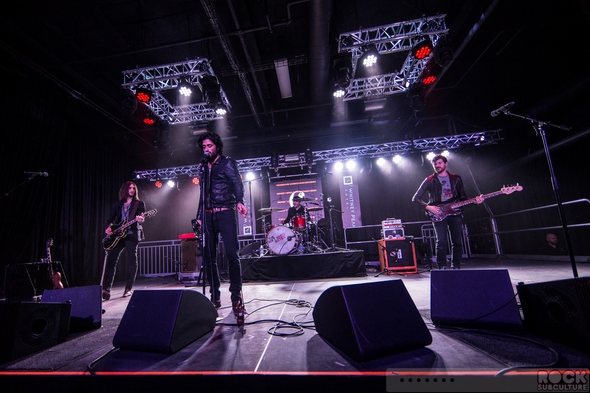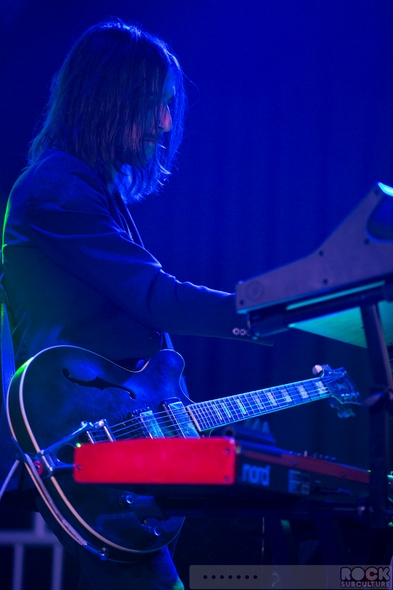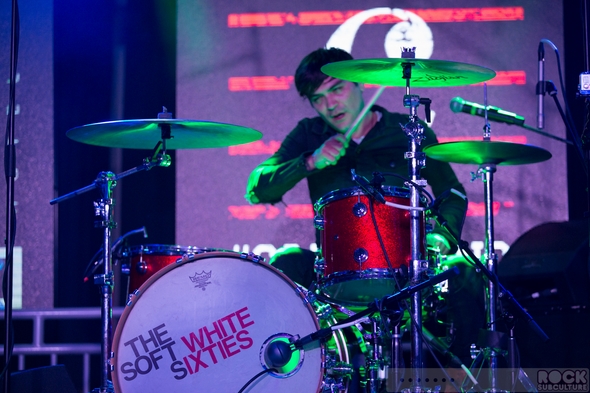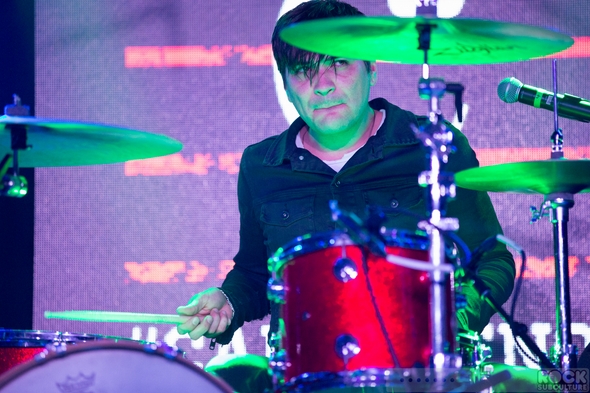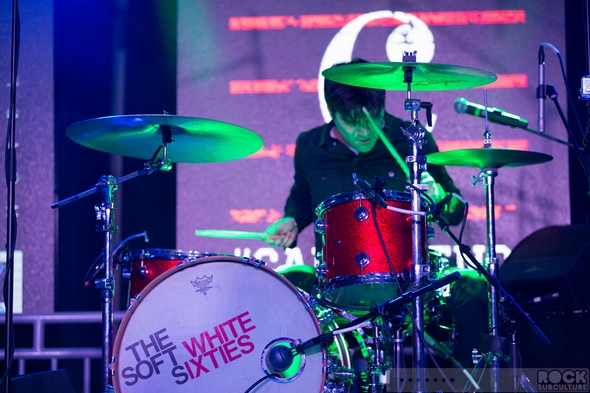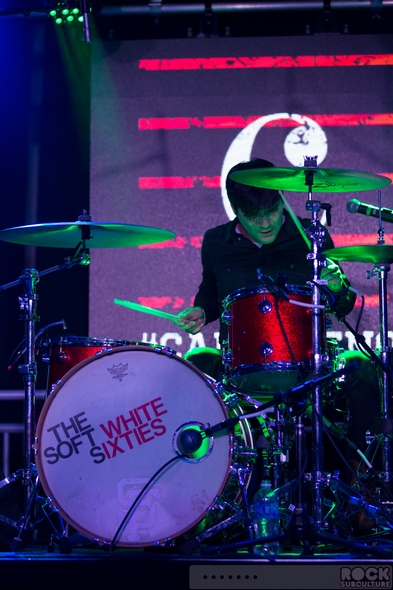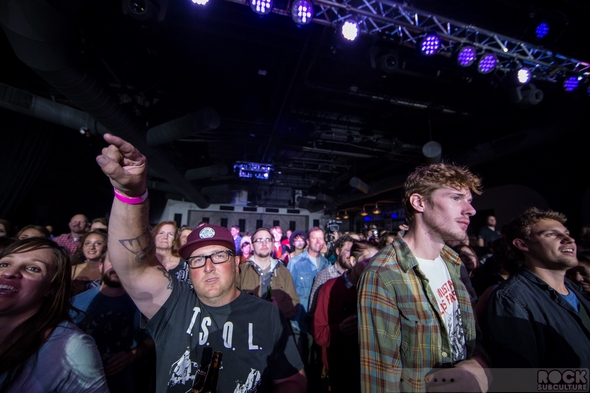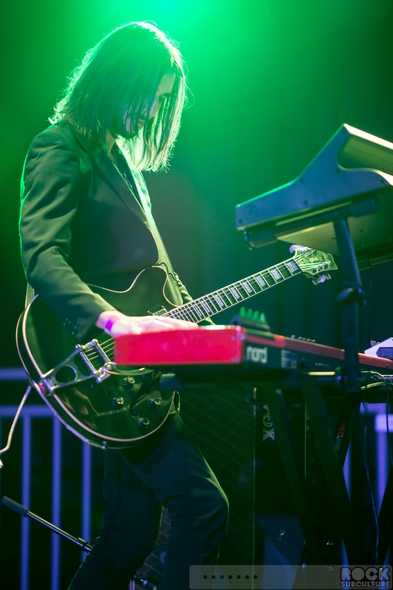 Crash Kings
Members
Antonio Beliveau (vocals, piano/keyboards)

Michael Beliveau (bass)

Tommy Rose (drums)
Accolades for the Crash Kings was my primary reason for adding this show to my calendar, in that with my prior visit to Cargo in Reno, the people associated with the venue (who hosted the previously) raved about the band, so my curiosity was piqued.
The L.A. rock band formed in 2006, and what most immediately makes them stand apart from other rock bands is the compete lack of guitar in their line-up.
Vocalist Antonio spends his entire time behind keyboards and piano, holding down the front corner of stage right, with his brother Mike on bass on the opposite side of the stage, and Tom set back center stage on drums.
Music and performance aside, it is an interesting stage configuration, just from a technical standpoint, in that people in the audiences are getting very different experiences based on their perspective of Antonio on keyboards.
I was personally trying to stay out of the way of the KNPB crew who were shooting video, so I was in the crowd front row center.  I could see Antonio's head raised slightly above the top of his standing piano, but the majority of the time it was "Kilroy was here" style (if you are reading this and have no idea what I am talking about, Google it and you'd see the 60s style graffiti art I'm referencing).  There were moments where he raised his head fully above, but it was a unique sort of dilemma for a live concert environment.  Most expect the front man to be front and center and visible, but this was a more democratic sort of staging that might be perplexing for some.
A fan of the band had come out from Colorado for the show, and she was kind enough to hold my spot (and watch over my equipment) as I made my way stage right to grab a few "behind the keyboard" shots, as well as to quell my own curiosity as to what was going on behind the curtain, so to speak.
So it was all quite curious to investigate what was going on with this band, and how their music was coming together.  In short, the guitar was not missed, and if not for the visual absence of it, it probably wouldn't have even come to mind.
The bands eponymous first studio album was released in 2009.
Doing a little research, it seems that Antonio plays a "Clavinet" (an instrument I've never heard of previously), which is characterized as "an electronically amplified mechanical instrument" with 60 keys and a five octave span that covers the range of an electric guitar and electric bass.  Apparently these can employ a "whammy bar" and other distortion effects, which is what I witnessed during the show.  Very interesting stuff!  His is a Hohner Clavinet D6.
Their second album, Dark of the Daylight, was completed last year and funded via Kickstarter, though you can now also get via iTunes and other retailers.
In terms of their sounds, they remind me a bit of Jack White / The White Stripes.  Again, even with no guitar, you still "hear" guitar in their music.  But they also have a rocking, 70s-style sound as well.  But it all sounds very unique to them.  Very original.
I really love their sound, and they sounded great live, but I think the staging of it left me feeling like something was held back.  It was as if they all had a strong aversion to the center of the stage, which somehow conflicted with the rocking nature of their sound and performance.  A paradox I couldn't quite wrap my head around, but I did love the show.
You can sample their sound via their music video for "Hot Fire" below
Below is a photo of the setlist for Crash Kings for this appearance: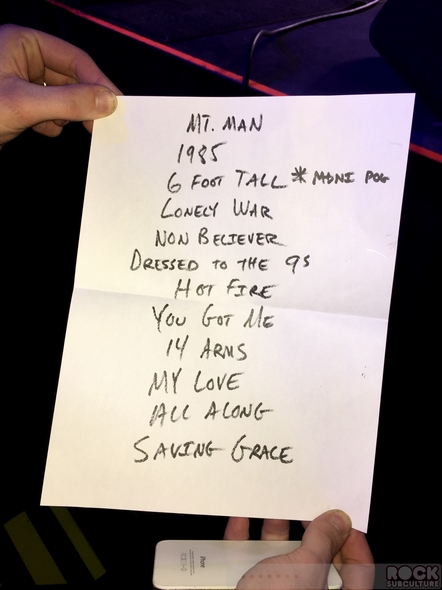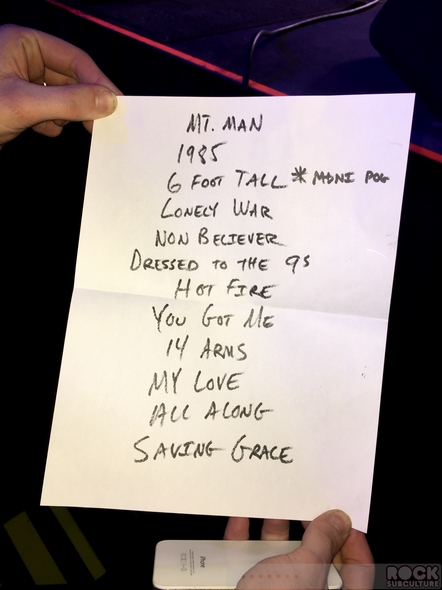 Below are photos of Crash Kings live in concert; click any image for higher resolution versions of each photo: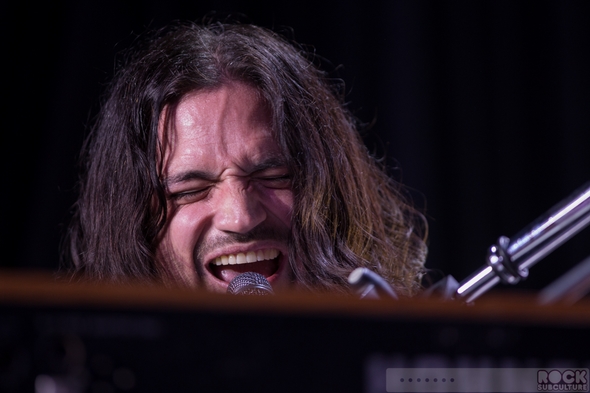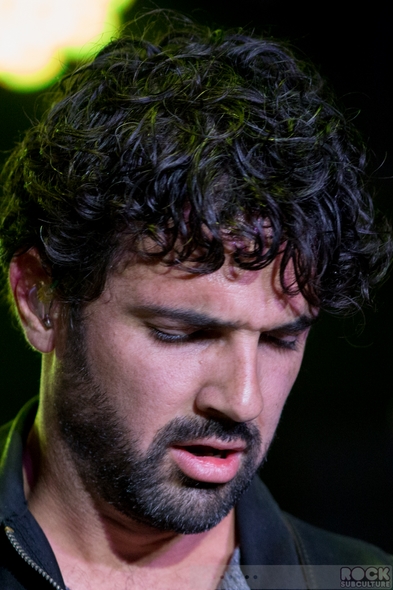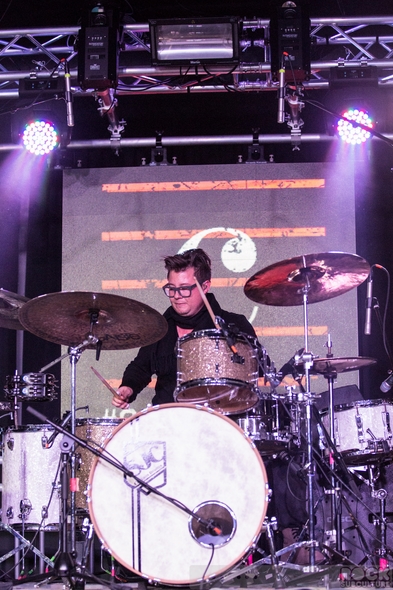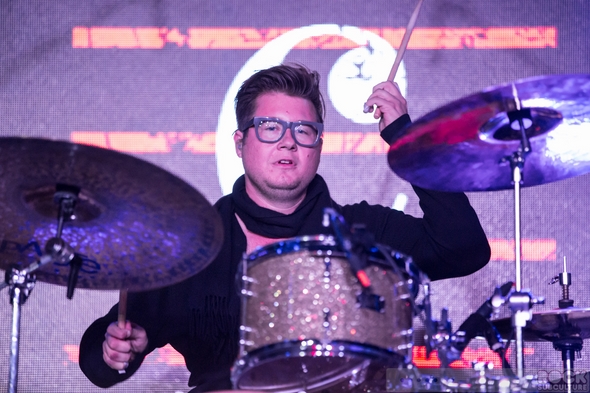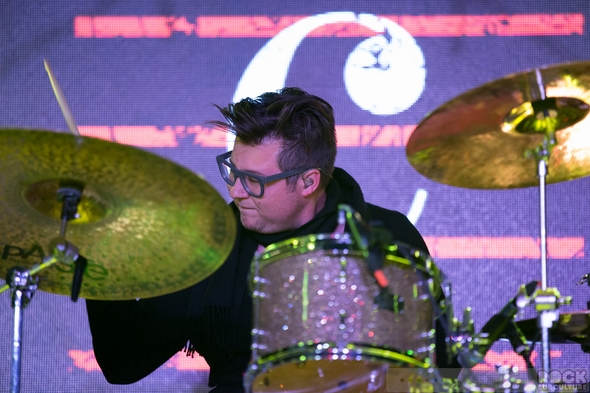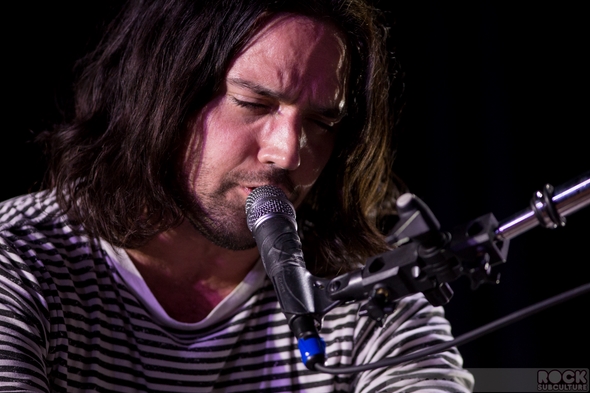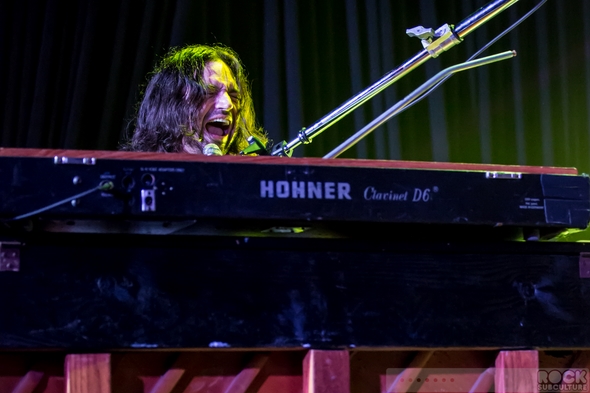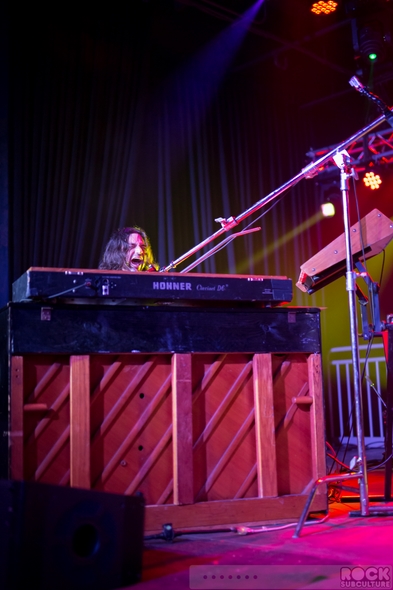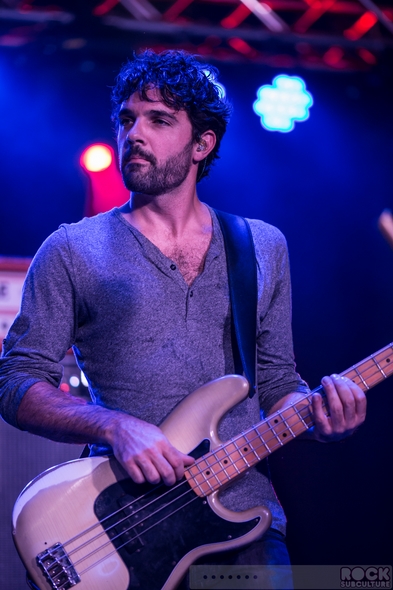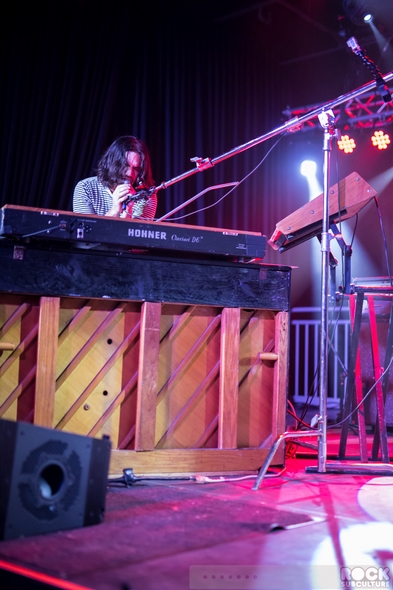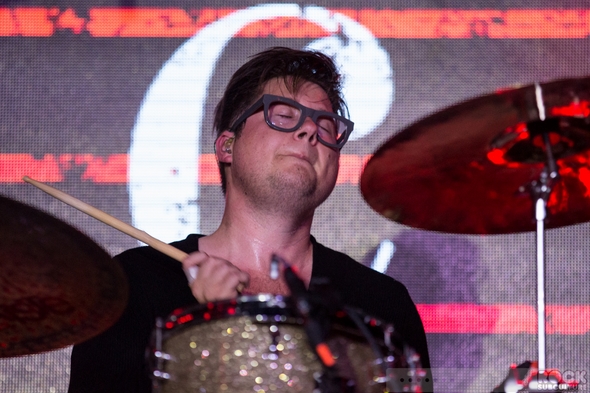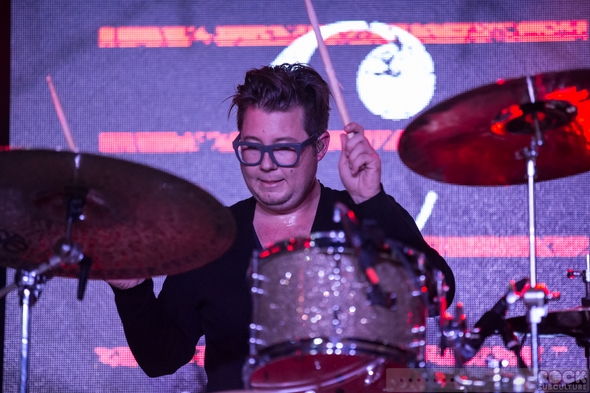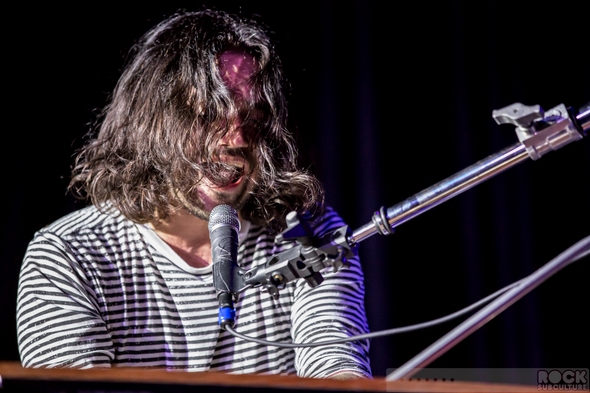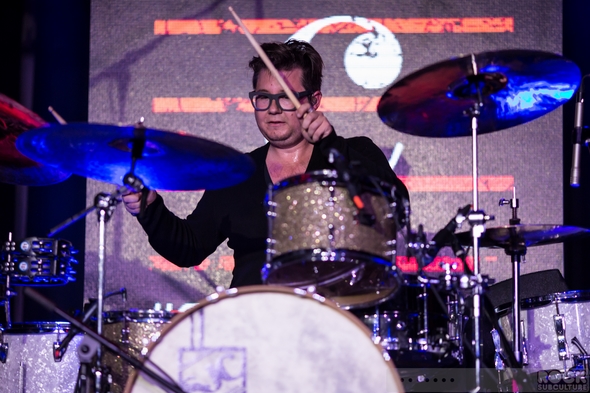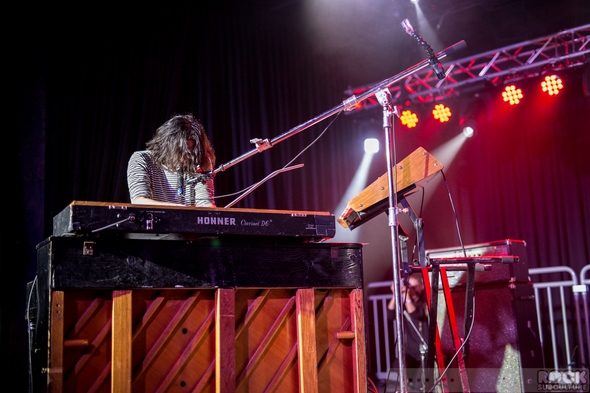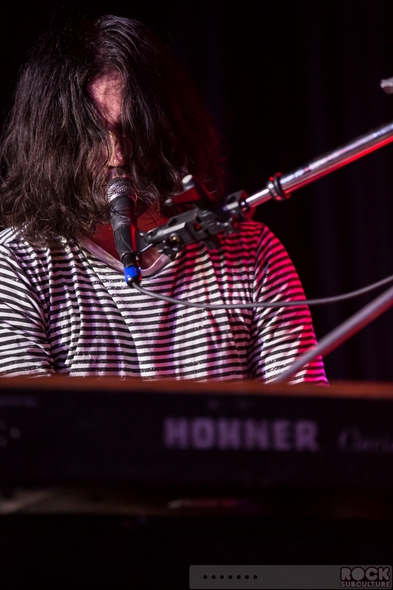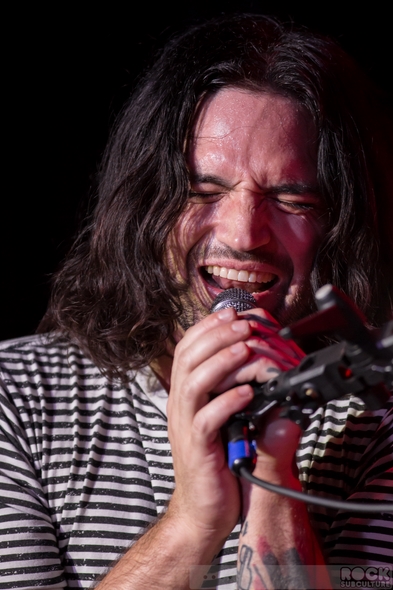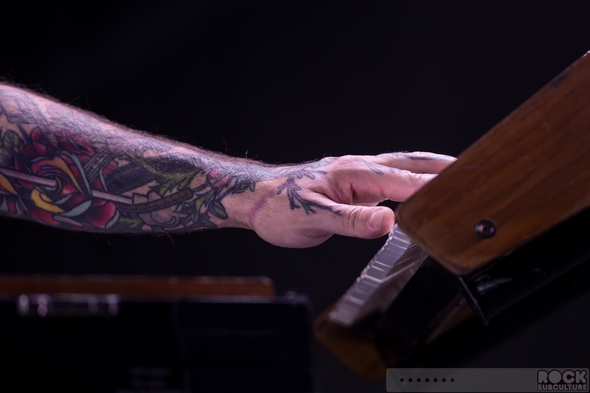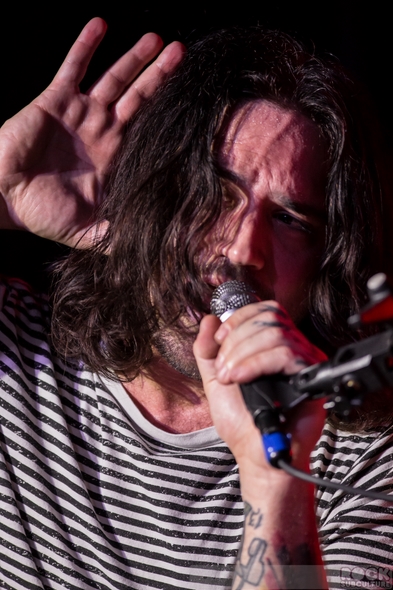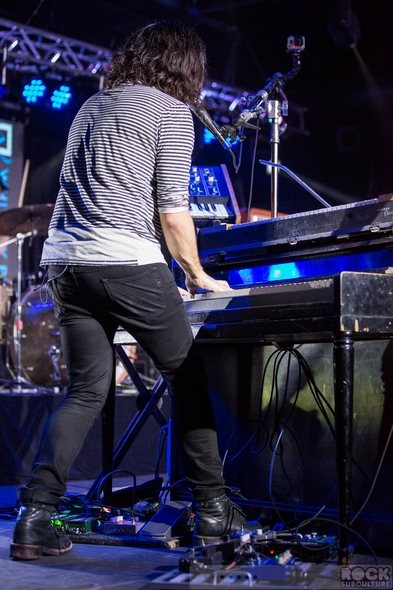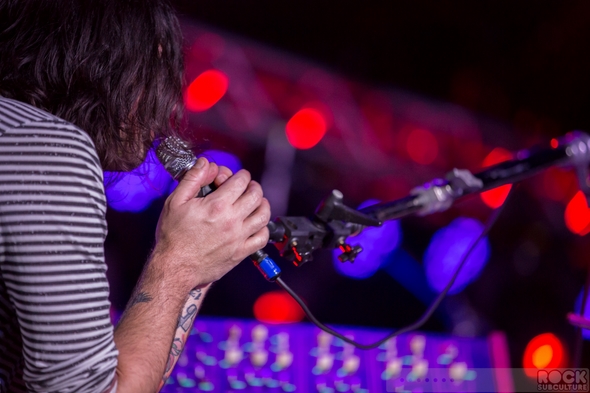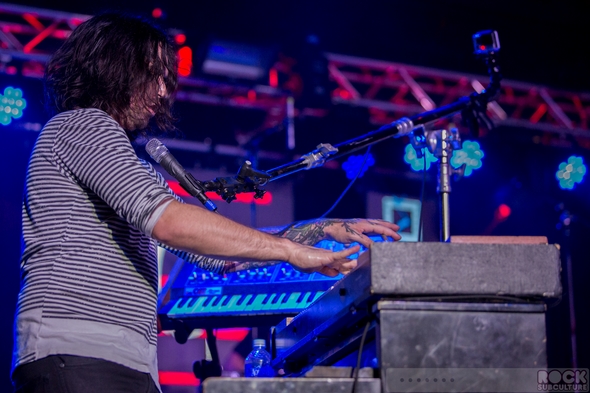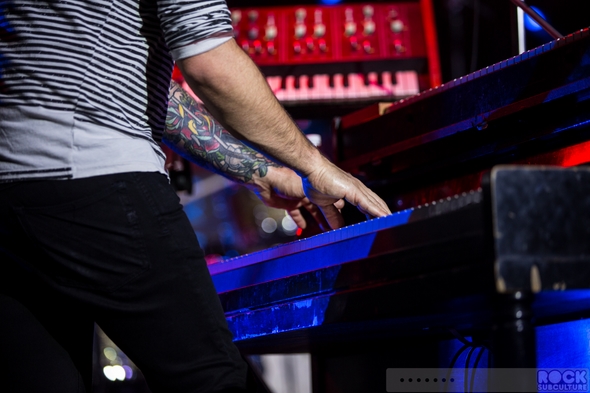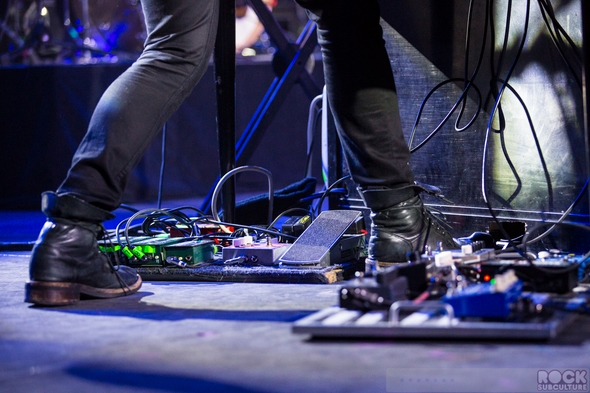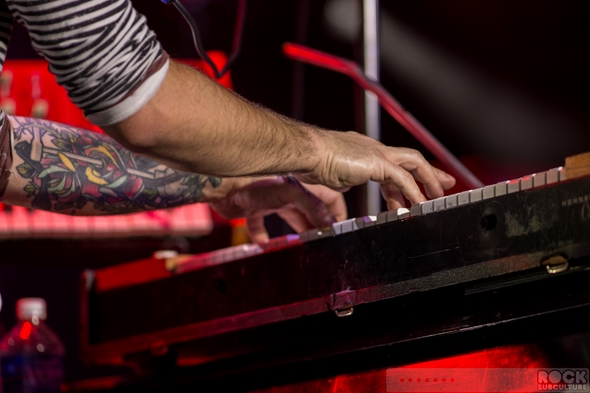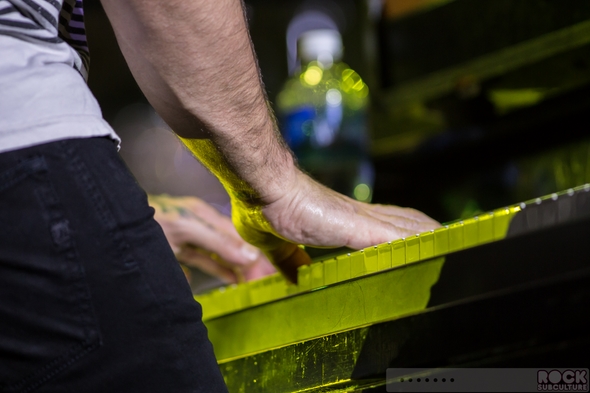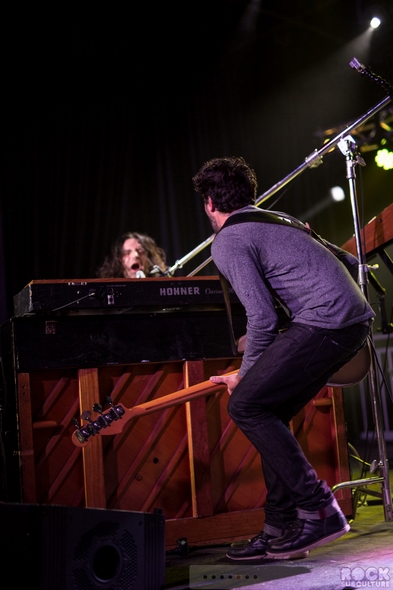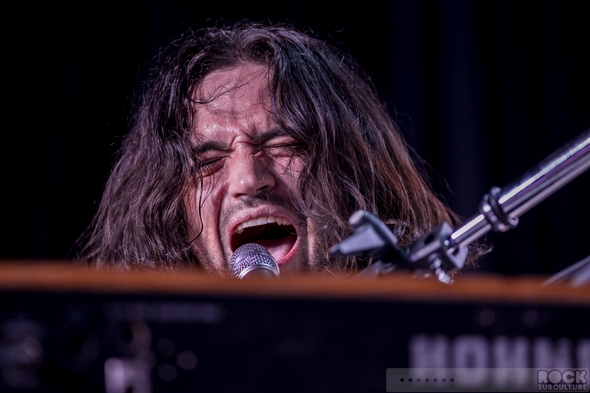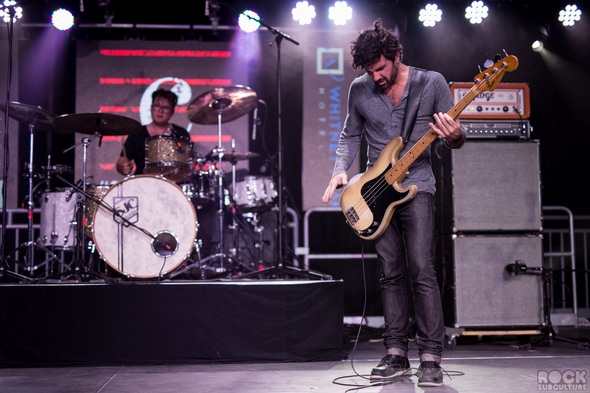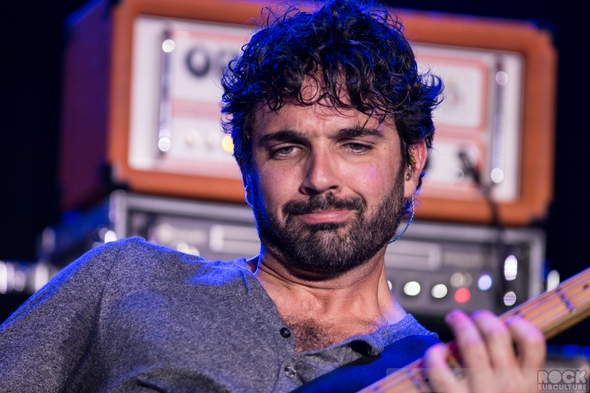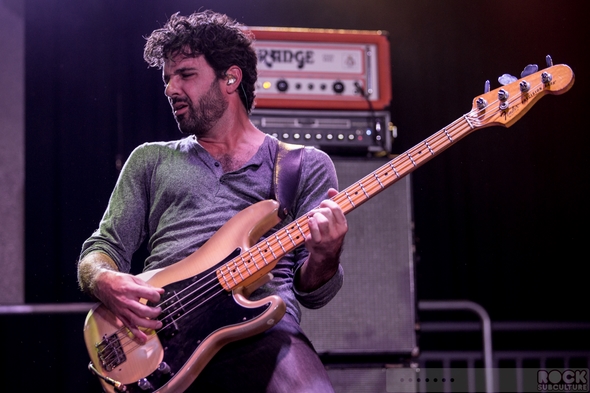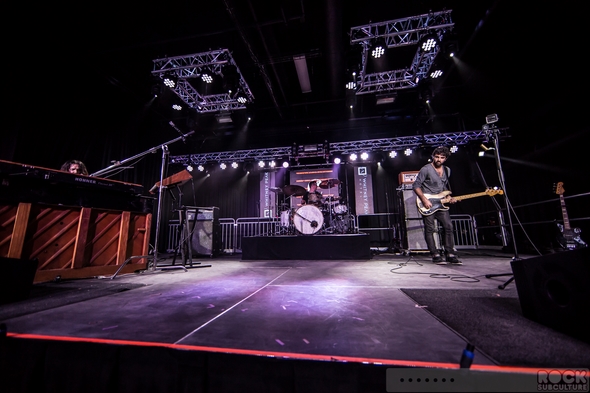 MisterWives
Members
Mandy Lee (vocals)
William Hehir (bass)
Etienne Bowler (drums)
Marc Campbell (guitar)
Dr. Blum (keys, trumpet, accordion)
MisterWives released their first six song EP, Reflections, early this year.
They were most definitely the most pop-oriented and infused band of the four to play Friday night, as well as the only one with a woman as part of the line-up.  After three full sets of bands with male vocals, with Mandy taking the stage, her voice stood apart by even more of a contrast.  She has a very unique gift, with a lot of range but a bit of a reverb/fluttery quality at times that actually sounds a bit like a handful of European artists.  At times, a certain quality in her voice reminds me of Nanna Bryndís Hilmarsdóttir from Of Monsters and Men, though at other times more contemporary American pop artists.
More, she has a great ability to sing words and lines very quickly, which is consistent with her movement on stage.  I've shot literally hundreds of bands over the years, and I found Mandy the most difficult to focus on with fast prime lenses, as she rarely stands still, even when she is literally standing at a mic.  But, being so young, she was probably the most camera-savvy of all the artists who took the stage, she she noted me mixed in the crowd (as well as the KNPB filming crew) and paused to give us an opportunity for some shots.
For a newer, younger band (together for only about a year, and sans Wikipedia entry), they have some great structure (with changes) and catchy hooks in their songs, as well as some real diversity among the songs that they've released.  So they are really on the ground floor of their career together, but have spent the past few months supporting twenty one pilots on tour.
I thought that they put on a great, enthusiastic show, and their music shows a lot of influences; a combination that would suggest a lot of potential.  They also have influences from artist before their time, as underscored by their cover of Cyndi Lauper's "Girls Just Wanna Have Fun".
You can check out their latest video for "Reflections" below:
Below is a photo of the setlist for MisterWives for this appearance: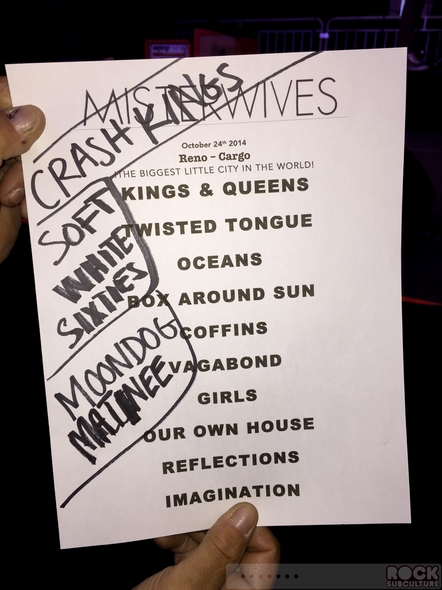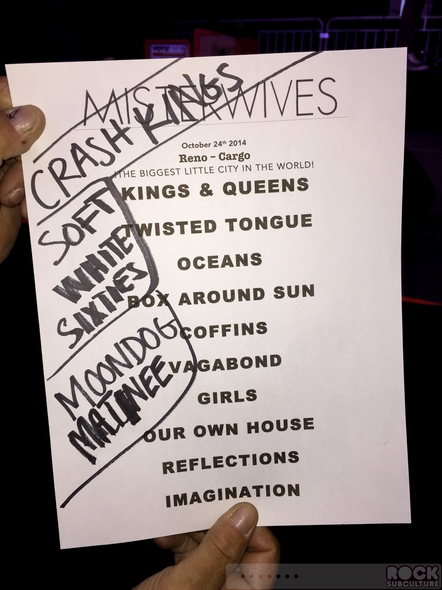 Below are photos of MisterWives live in concert; click any image for higher resolution versions of each photo: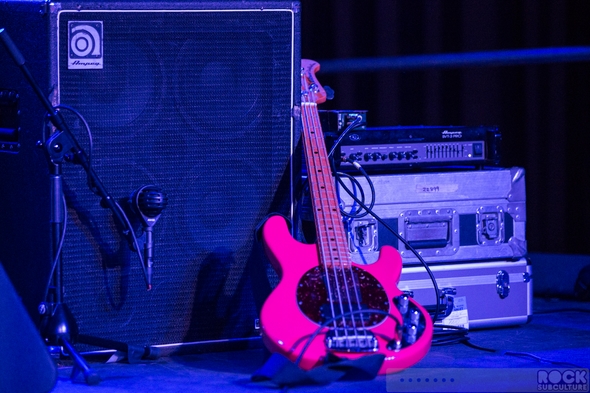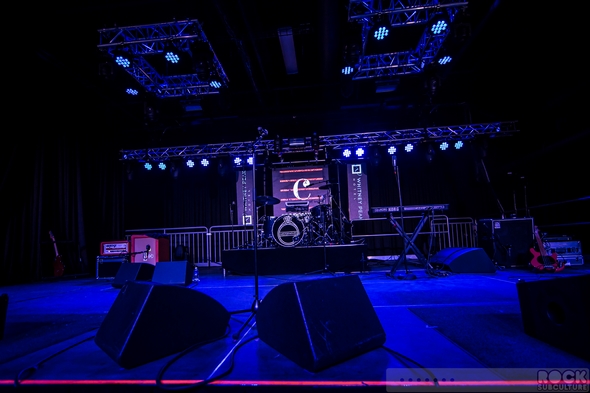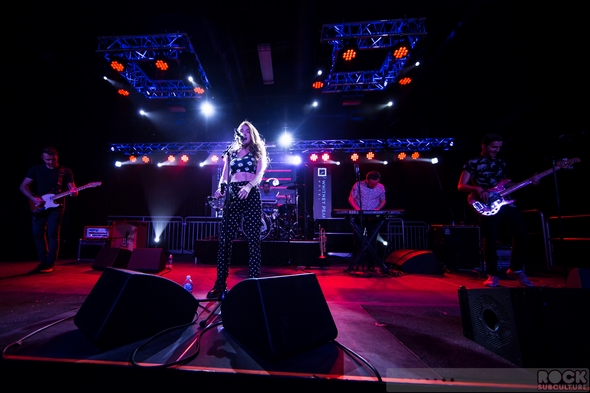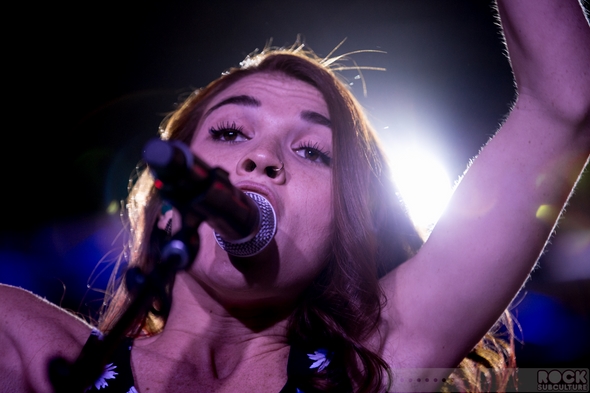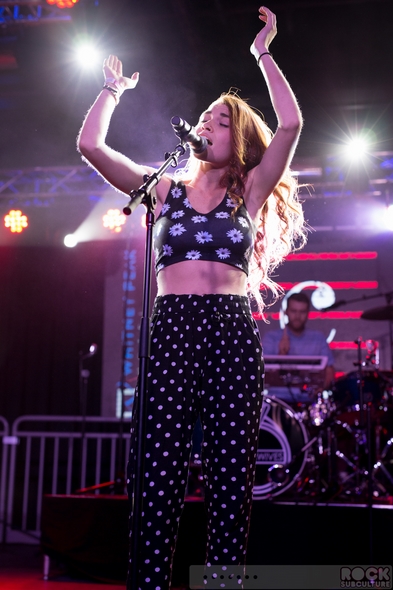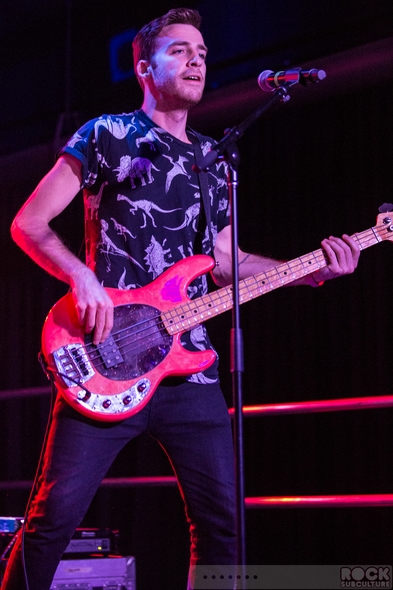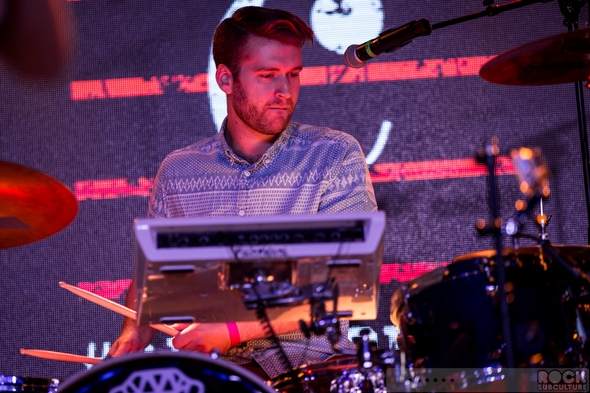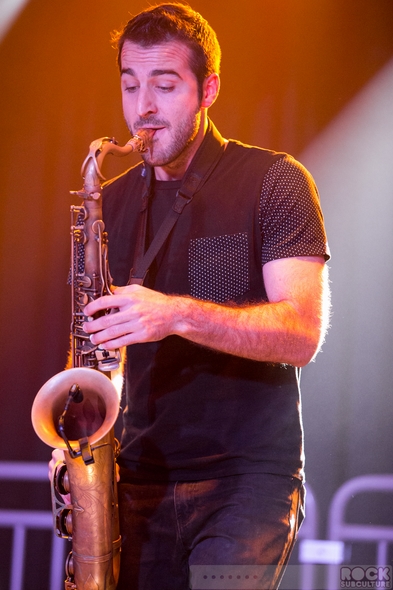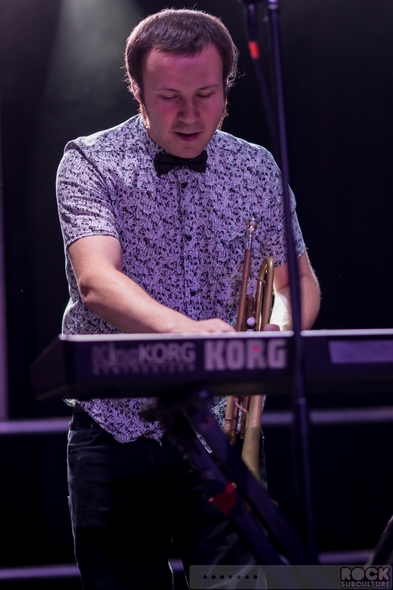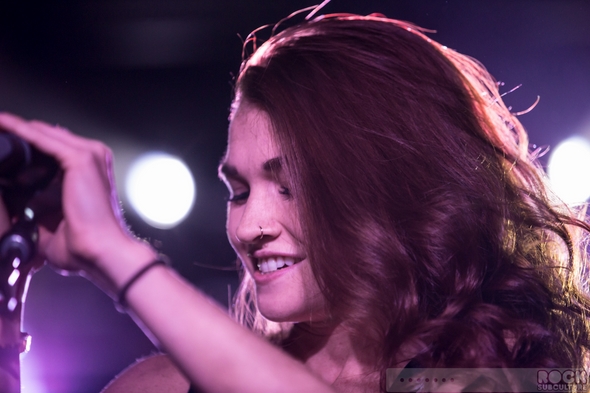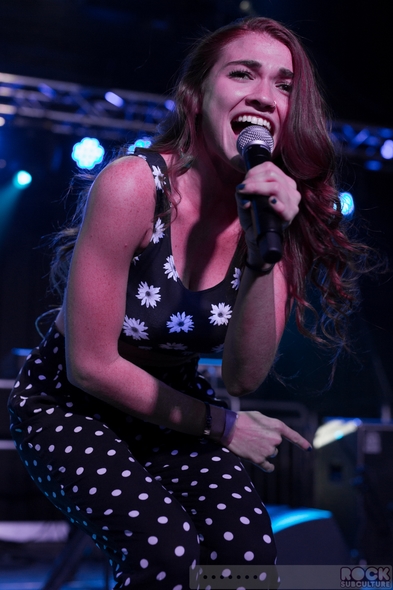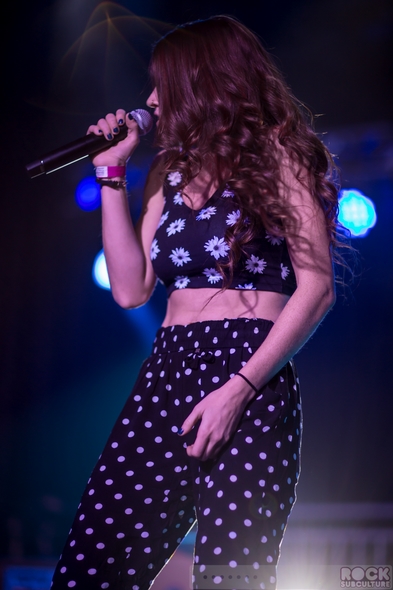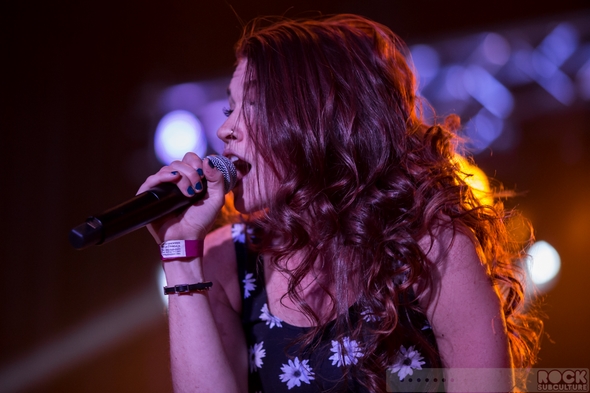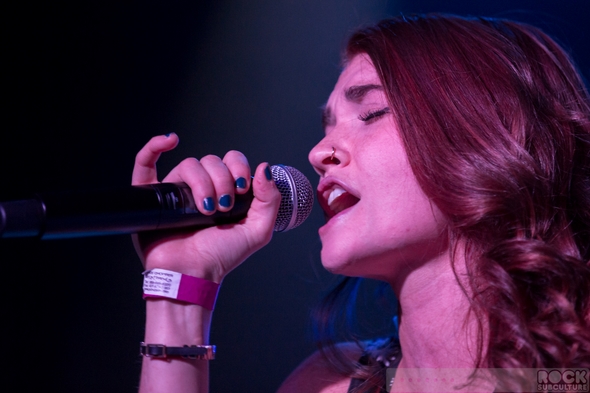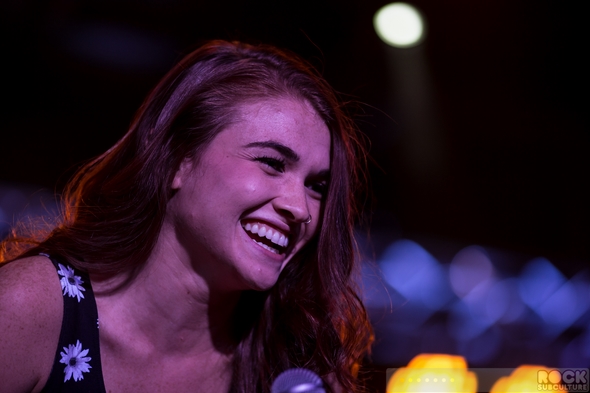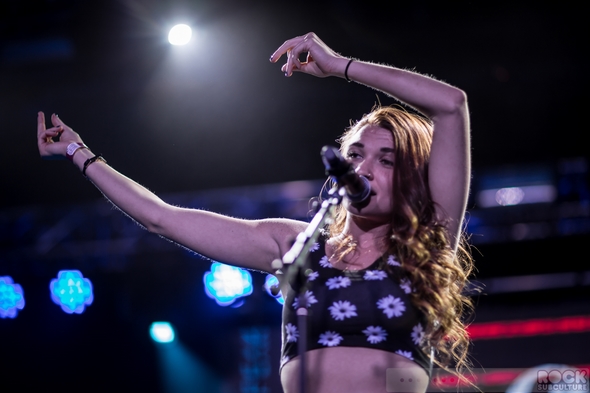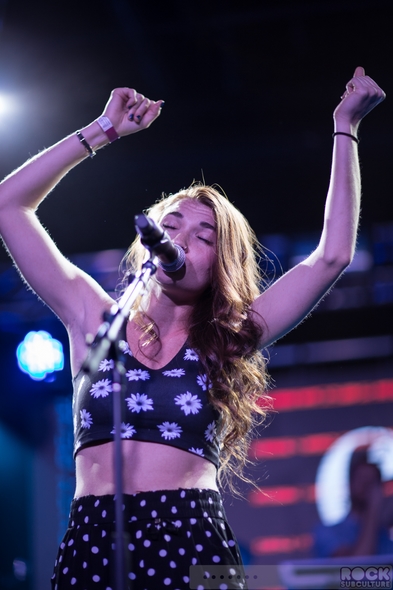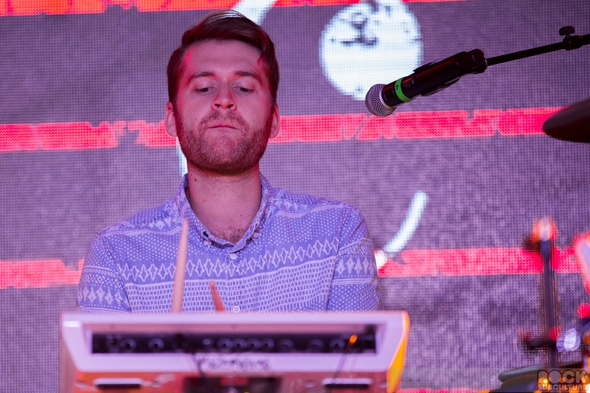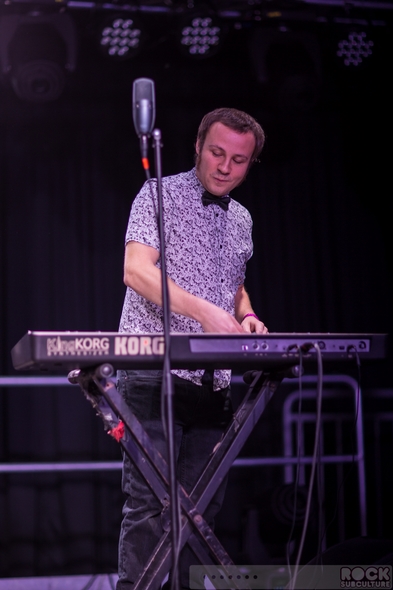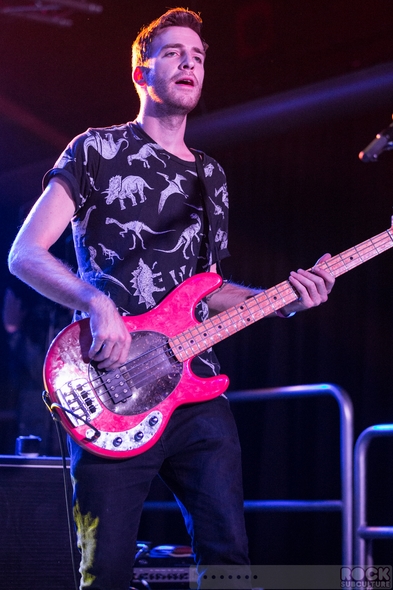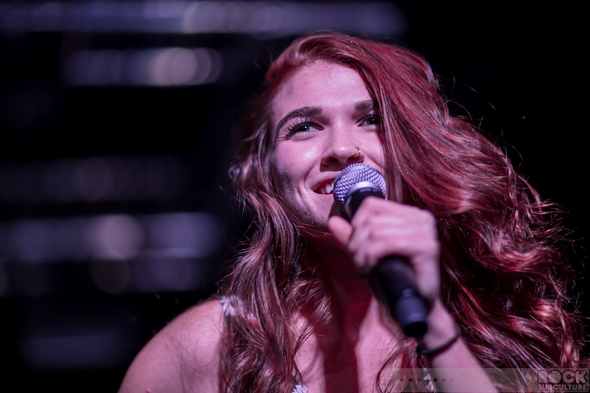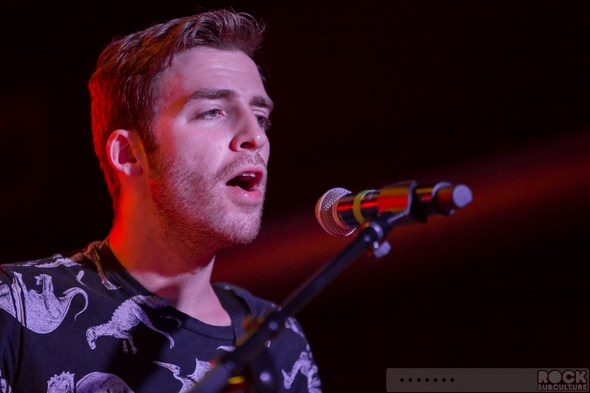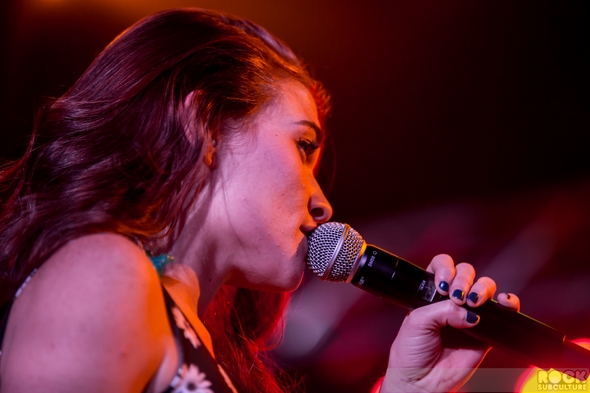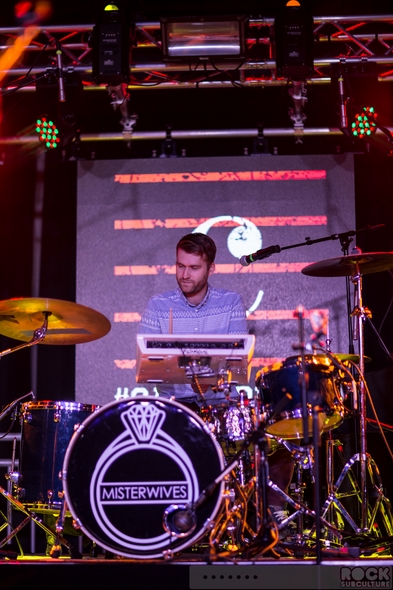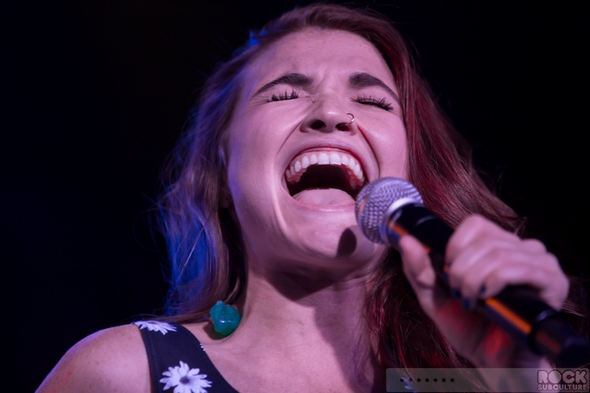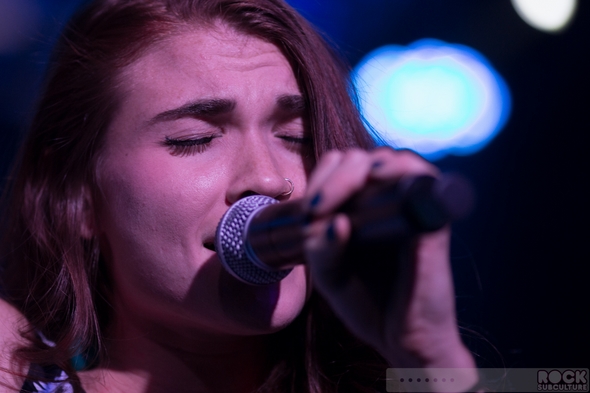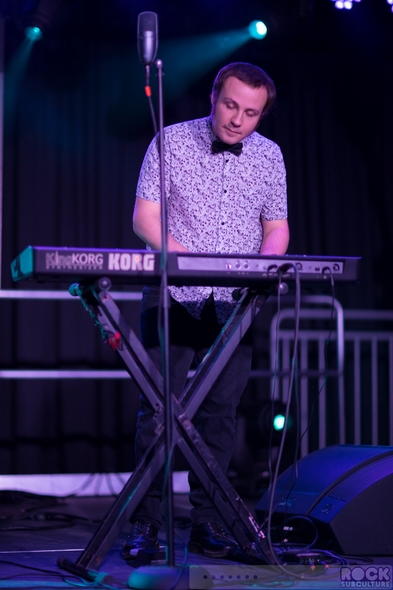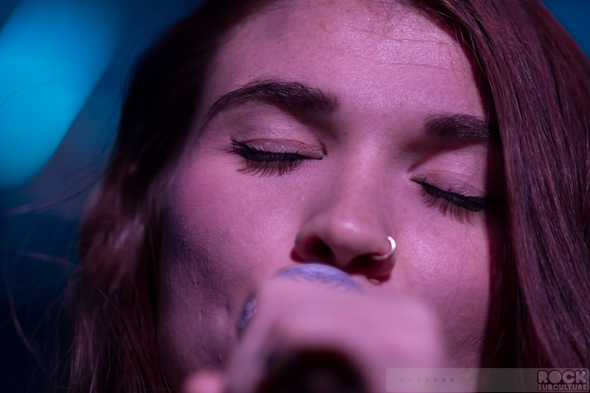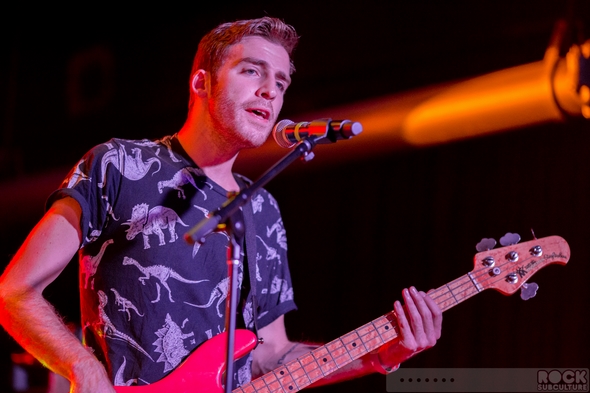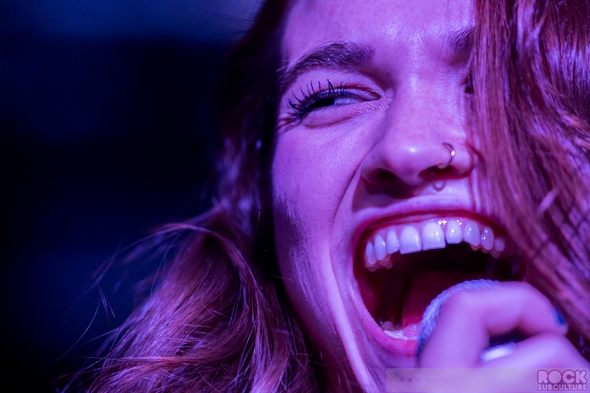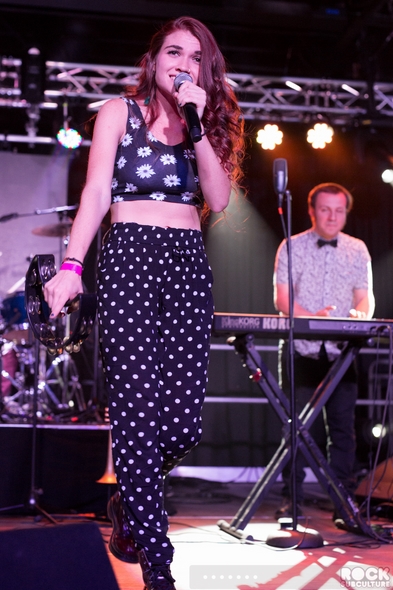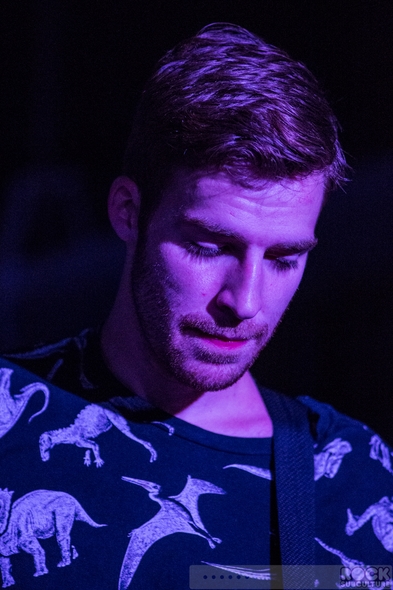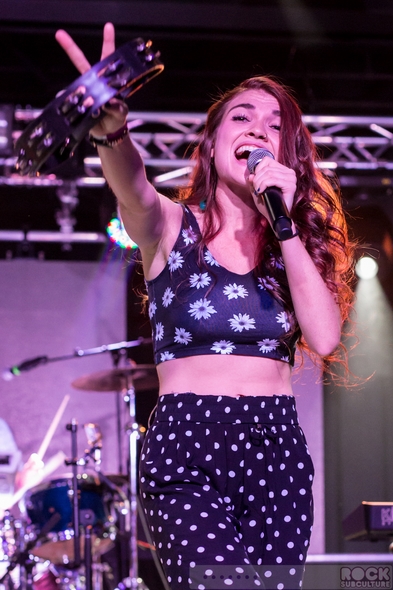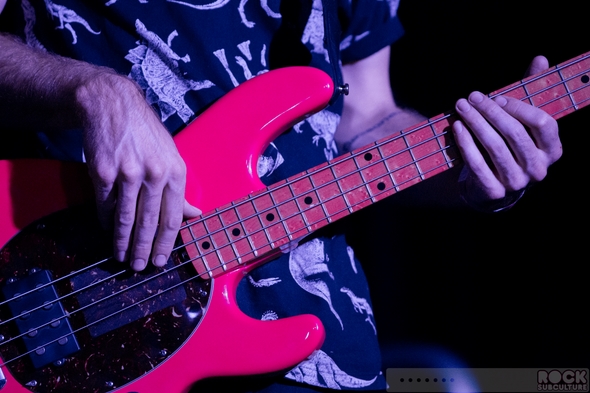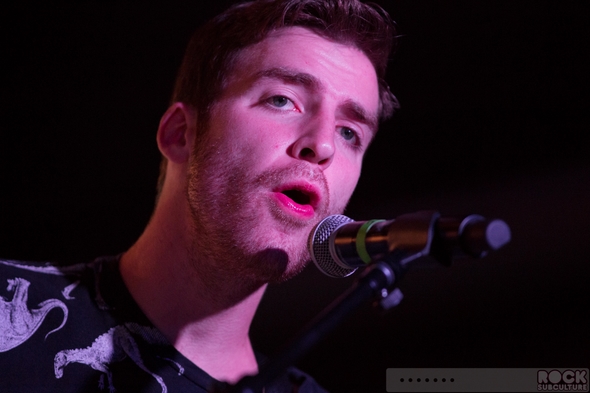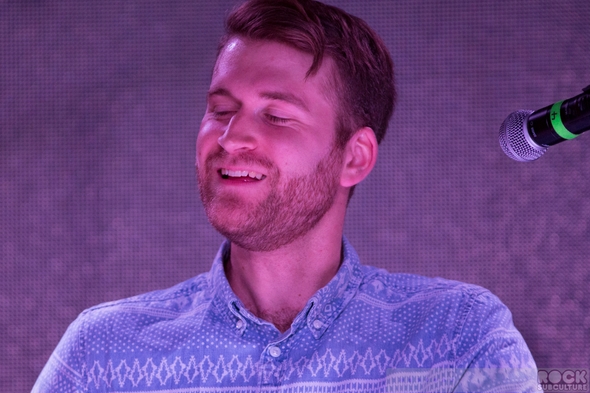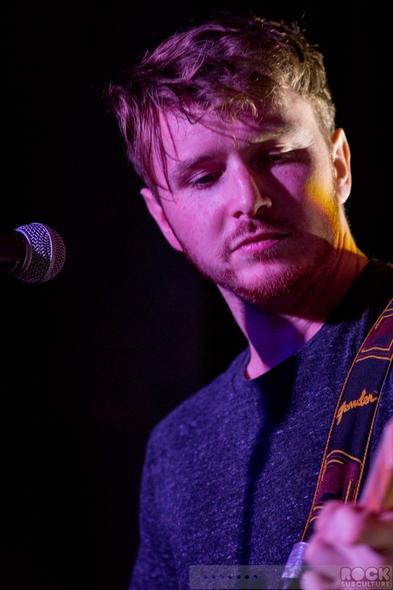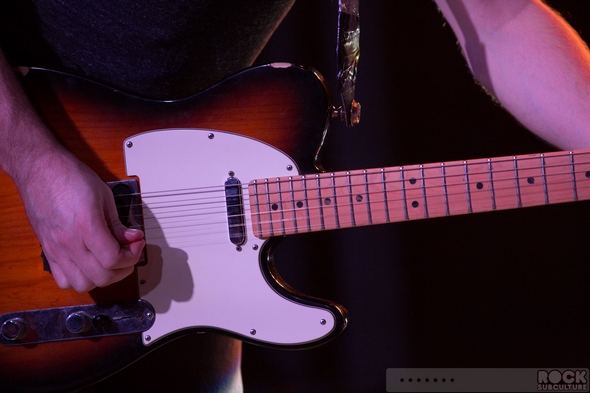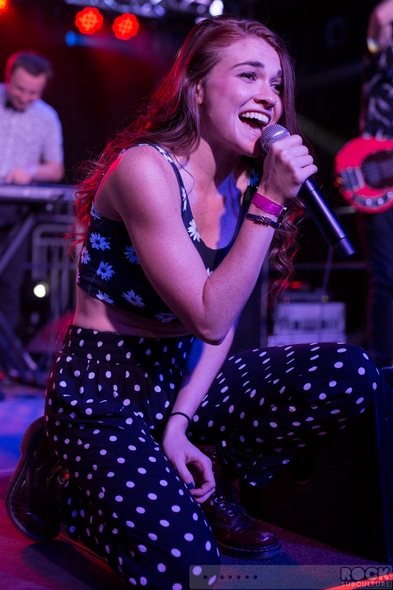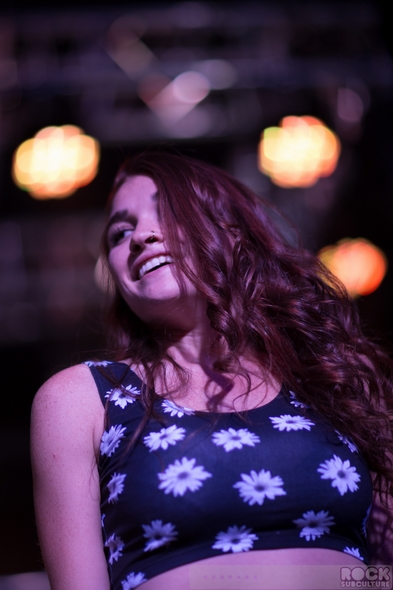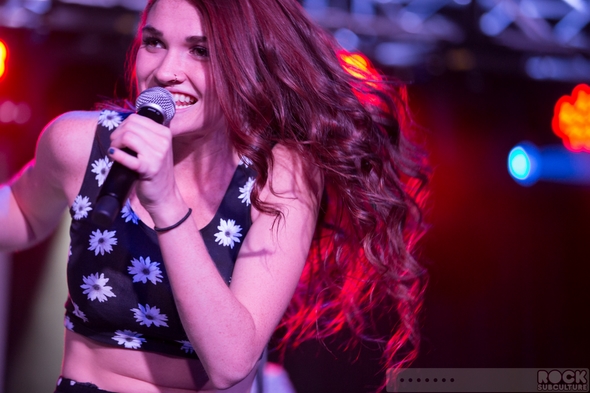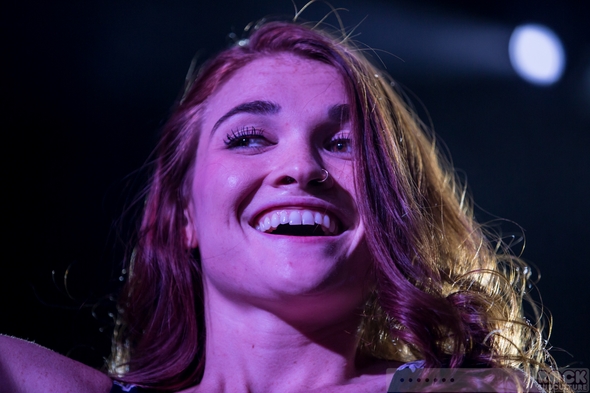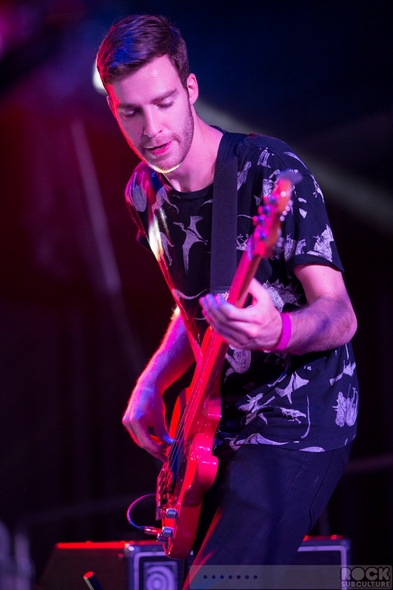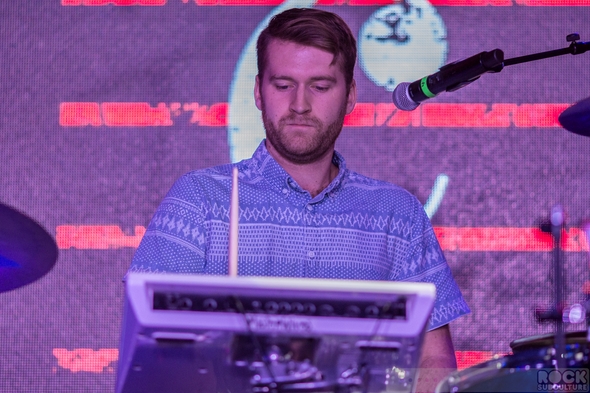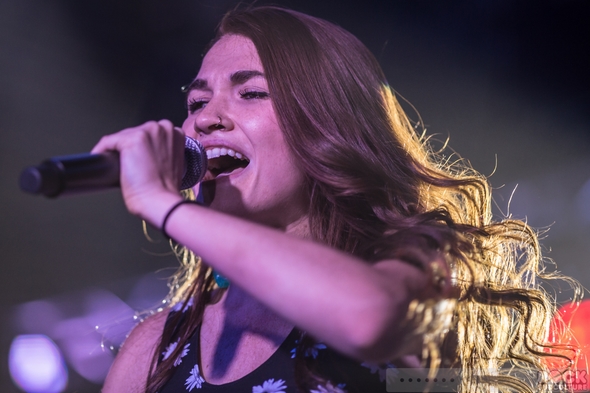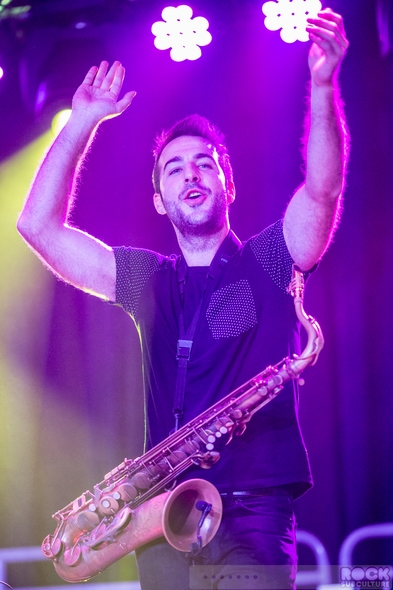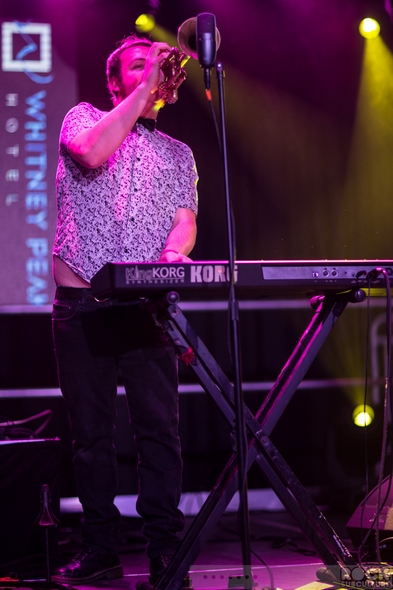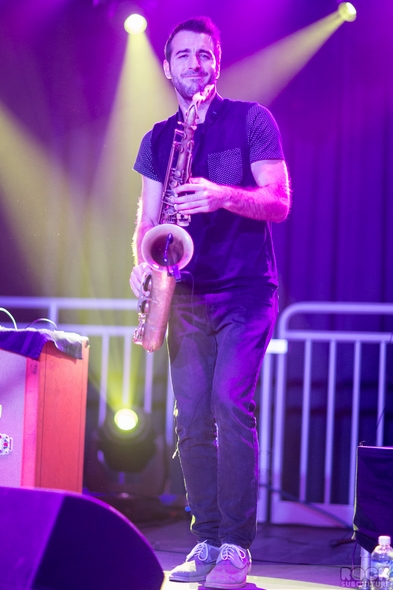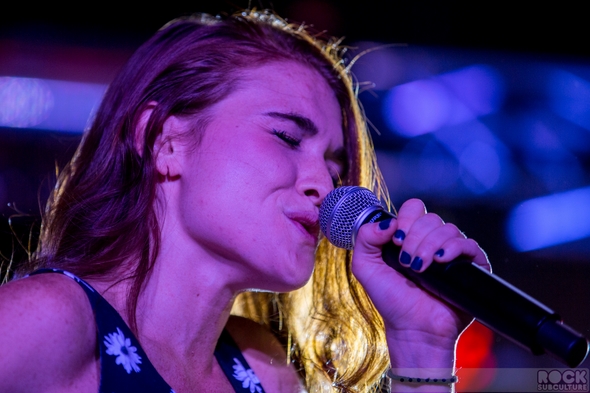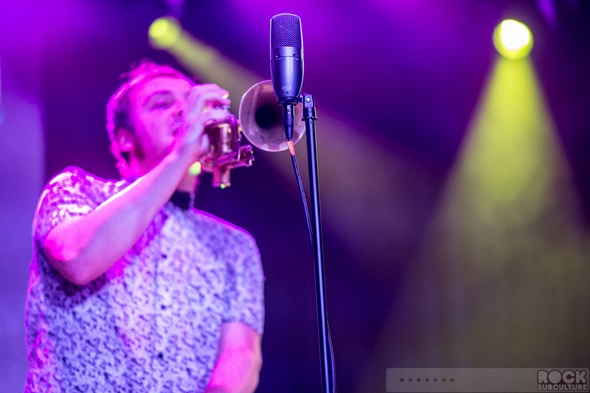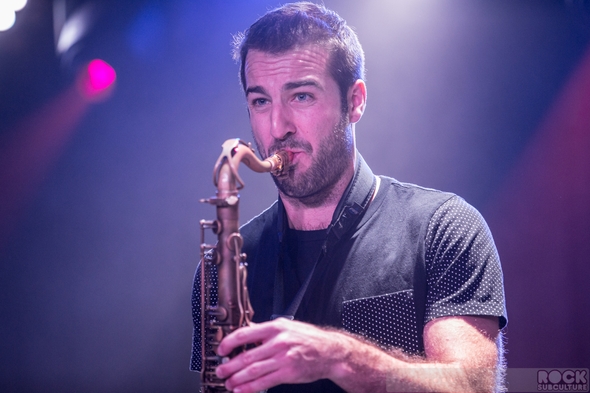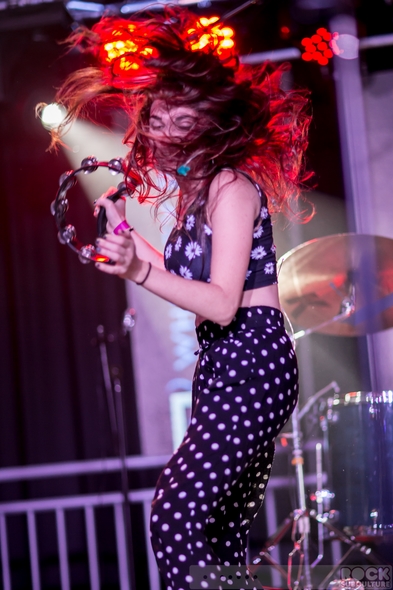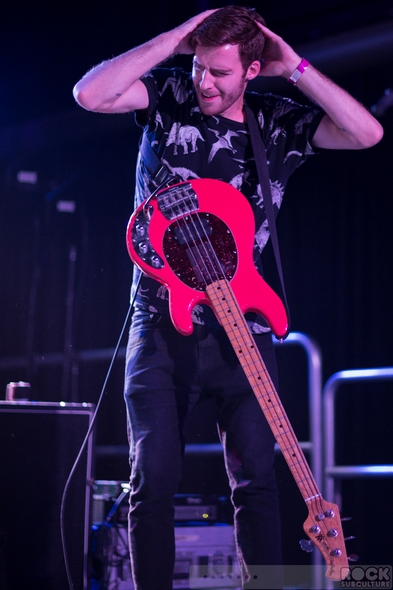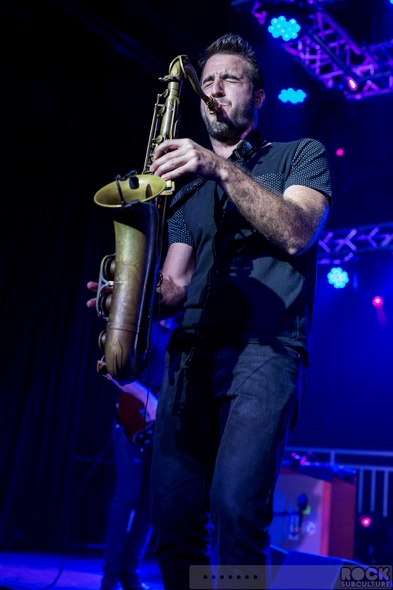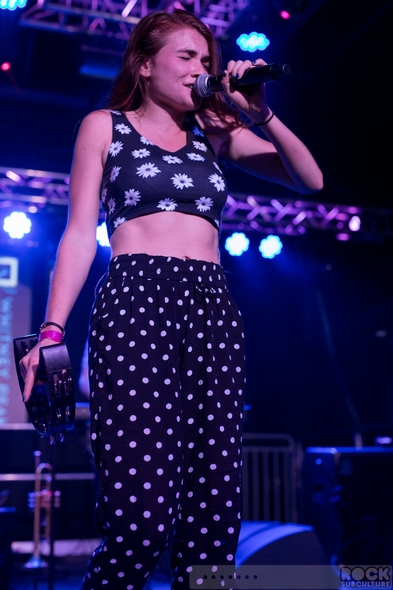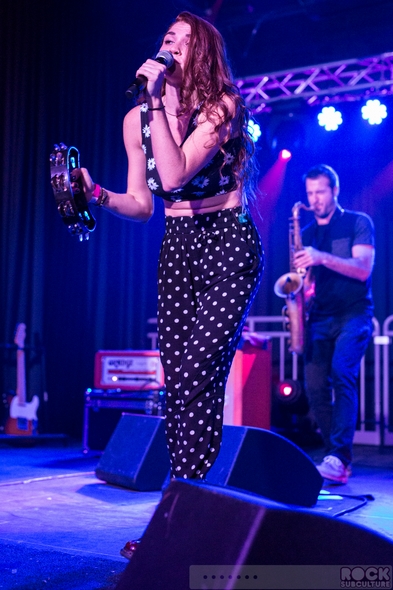 Jason DeBord