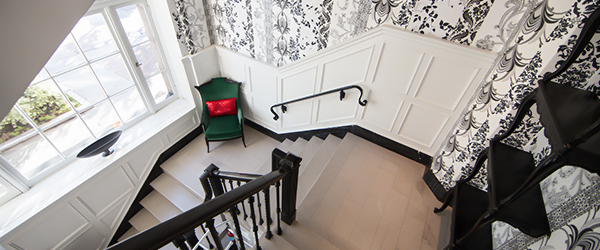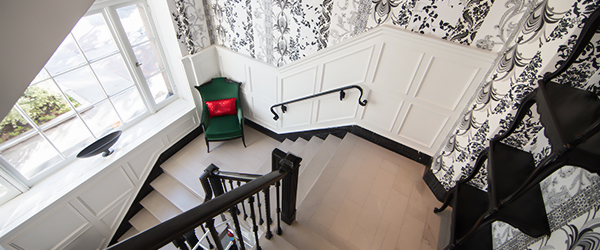 This is part of a continuing series of my impressions and experiences staying at various hotels and resorts while traveling to attend concerts worldwide. This stay was during my recent trip to Los Angeles in September 2014. This review is for The Culver Hotel in Culver City.
Property: The Culver Hotel
Location: Culver City, California
Address: 9400 Culver Blvd., Culver City, CA 90232
Phone: (310) 558-9400
Website: www.culverhotel.com
Room Type/Class: Room 33
Date: September 21 – September 24, 2014
TripAdvisor Page/Reviews: LINK
Booking Source: Direct
Overall Rating: 3.5/5 [Note: Score is totally subjective based on price, location, and comparison to "like" properties within same area and price range]
This was my first stay at this hotel, though I used to live quite near the area in the mid to late '90s.  This is a historic hotel with old Los Angeles charm.
I arrived quite late at night, and was not prepared to know where to park on site, and ended up missing the spot along front where you can park temporarily and check in; given the layout of the roads in the area, you might find it challenging (and time consuming) to make your way back around if you miss it.  During the day, I found traffic to be heavy every day, so plan and time things accordingly.
There is a valet, but they were gone when I checked in, so they had me leave the keys with them.  There is a parking lot for pay for use nearby (a supermarket), but I encountered so much traffic in the area I elected to use valet service (also for pay).  All in all, I found having a rental car for this hotel was not optimal nor convenient – even using valet, they encounter the same heavy traffic bringing your car around, so even calling ahead there is a wait.  Had I business in the area again I would probably elect to stay in Marina del Rey or another nearby community with self-park and less traffic.
The room itself was nice, but I would characterize it as more European-like than contemporary/modern, with amenities that reflect that.  The bed takes up a lot of the room, though there is a desk as well (though not comfortable if you plan to do any serious amount of work on a laptop).
I did not have time to check out the included breakfast or other dining options (though it looked nice!).  The rate included complimentary WiFi, which worked well.
Overall, it was a nice enough stay, but there was no stand out feature or amenity that I found spectacular – it just does everything okay.
Below are some photos taken during my stay: