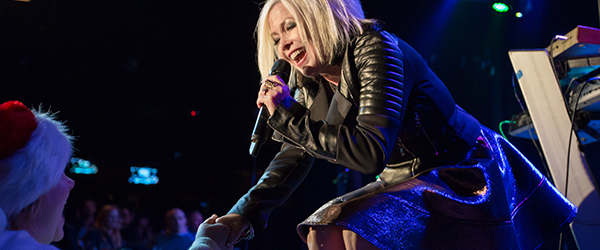 "You've excited me so much I've lost my voice all of a sudden…"  Terri Nunn in her intro to "Take My Breath Away", Berlin's Academy Award and Golden Globe winning 1986 song.  Playing to somewhat of a hometown crowd at The Canyon Club in Agoura Hills, the place was packed and the band changed things up a bit for Christmas, with a few festive classics fit in midway through their set.  They've had a heavier tour schedule in 2014, in part to support their latest album, Animal.  This marked the third time seeing Berlin in 2014, having seen their shows at Saint Rocke in Hermosa Beach in January and at City Winery Napa in August.  As per usual, they put on an incredible show with a mix of songs from old and new, including my two favorites, "Metro" and "Will I Ever Understand You".  Hopefully I'll have a chance to see them just as much in 2015, and they are one of my highest recommended live acts to check out.

Who: Berlin Featuring Terri Nunn
Supporting: Devon Rowland & The Crazy Hearts
Supporting: Dizzylilacs
Venue: The Canyon Club
Where: Agoura Hills, California
When: December 5, 2014
Seating: None (photo pass)
This was actually my first show at The Canyon Club, and I came away very impressed.  It is much bigger than I expected, and though it is quite roomy and multi-level, Berlin turned out a huge crowd (I heard that there was one party alone of 100+ fans).

It was configured Friday night for dining, with rows of tables filling the main floor front to back (much like the show I attended in Napa over the Summer).
This show featured two supporting acts, Dizzylilacs and Devon Rowland & The Crazy Hearts.  Collectively with Berlin, they certainly represent very disparate musical styles and sounds, with Dizzylilcas bringing a harder rock, Devon Rowland more of a pop-country infused classic rock style, and Berlin of course being a pioneer in New Wave and synthpop.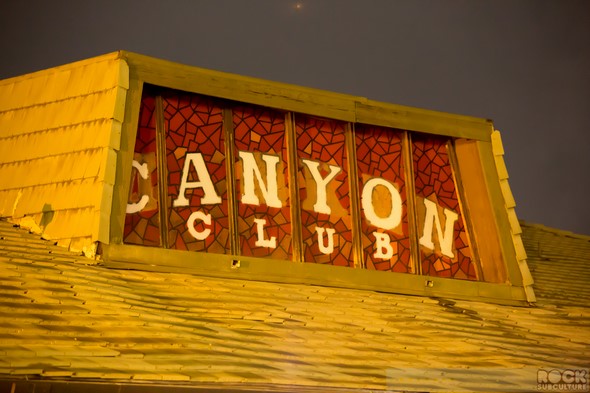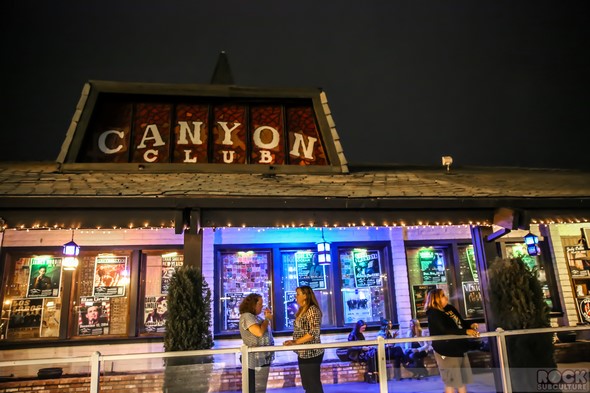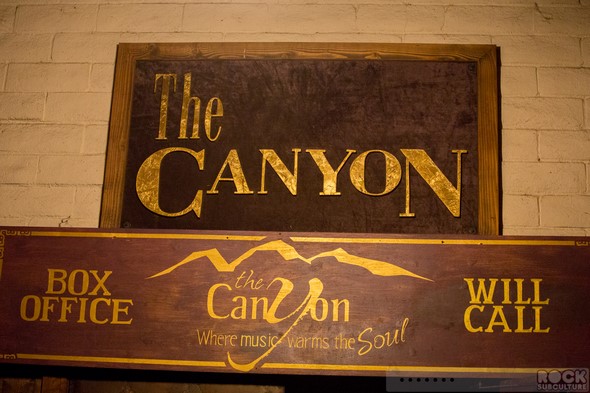 Dizzylilacs
Members:
Mark V. Hoagland (vocals, bass)
Paul P. Hoagland (drums)
George Schoeppner (guitar)
This was my first exposure to Dizzylilacs, and I came away very impressed.  They played with a lot of confidence and precision, and their music felt as though it was developed to be played live.
The overall sound reminded me of some independent and alternative acts from the early 90s, but with a more contemporary twist.
Their 2004 LP, Where's My Sunshine…? is available on iTunes and is well worth checking out, and you can preview their music on ReverbNation.
Below are some photos of Dizzylilacs performing on stage: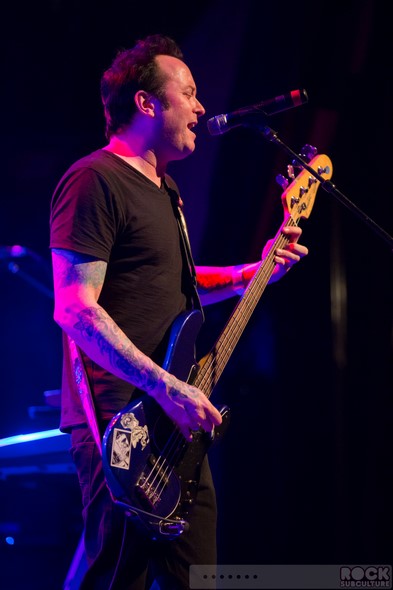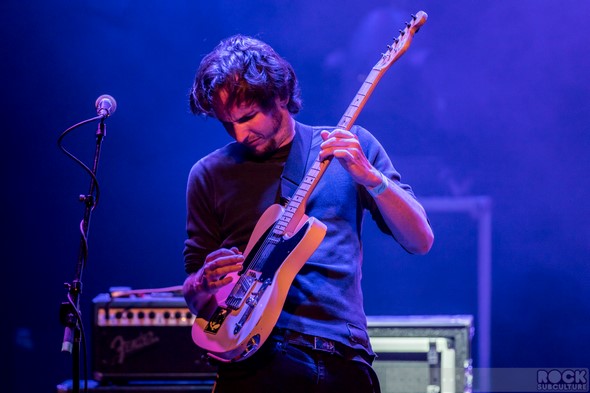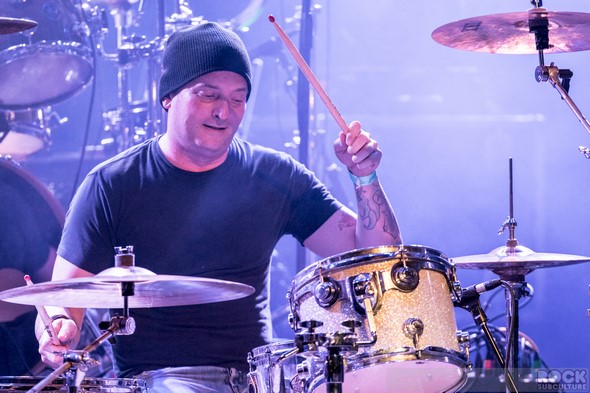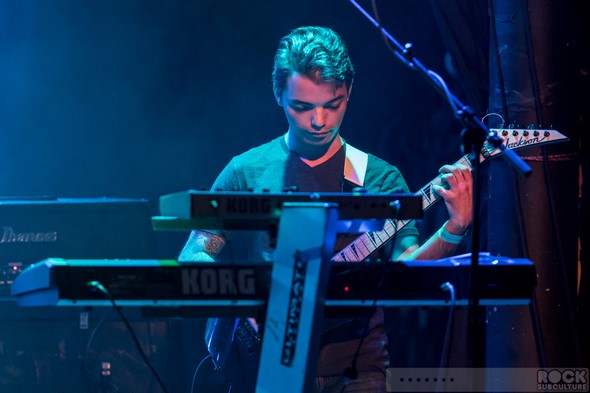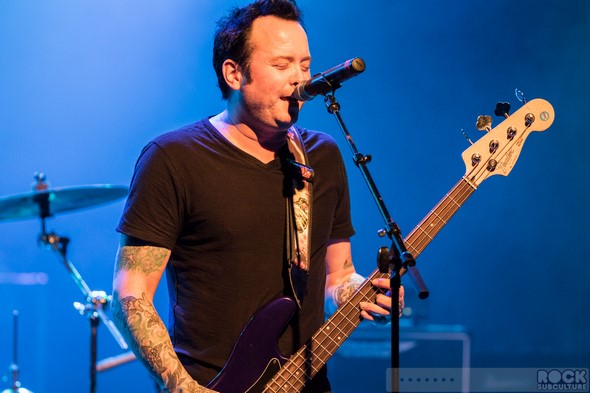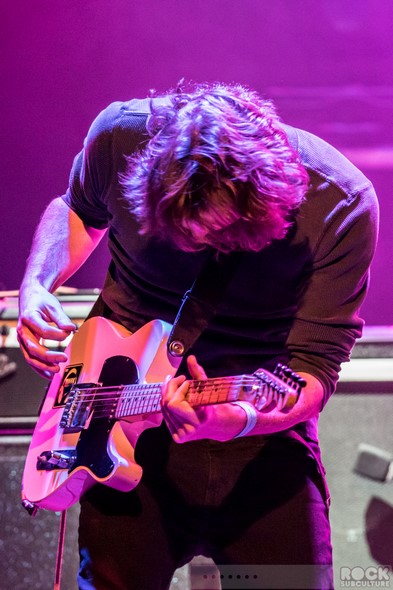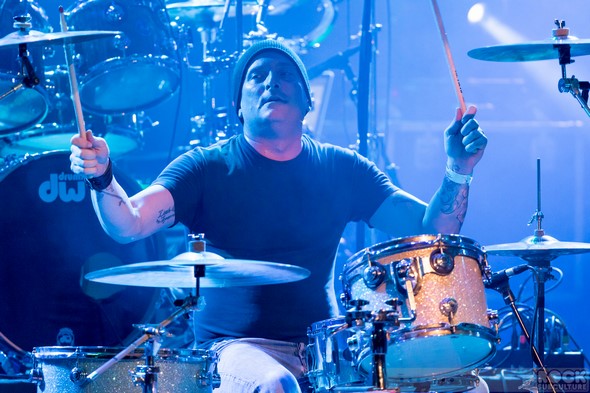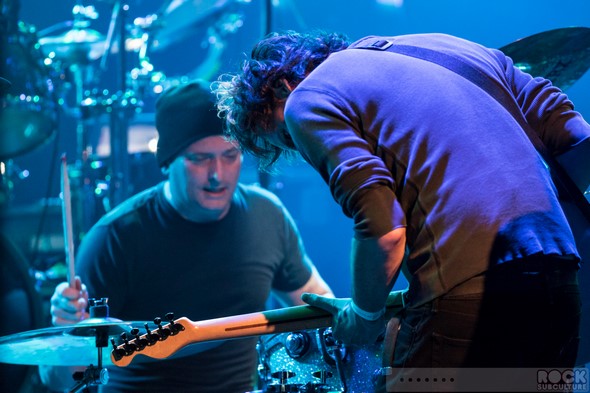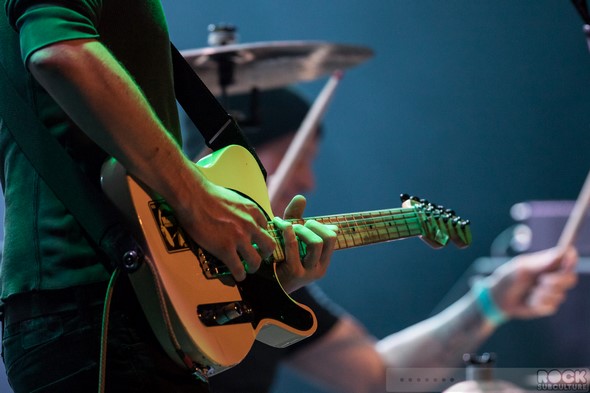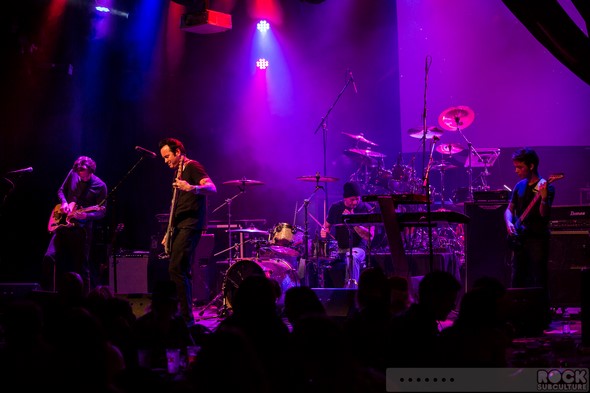 Devon Rowland & The Crazy Hearts
Members:
Devon Rowland (vocals, guitar)
Vince White (guitar, harmonica)
This was also my first time hearing Devon Rowland & The Crazy Hearts.  Great voice and energy, Devon is a really natural performer.
You can preview her music over on ReverbNation.  I particularly like the song "Sanctify Me".
Below are some photos of Devon Rowland & The Crazy Hears performing on stage: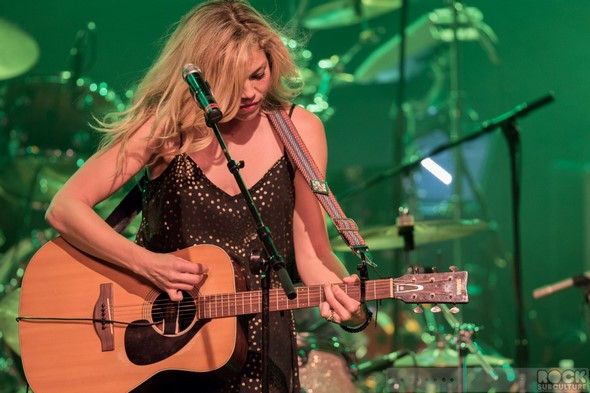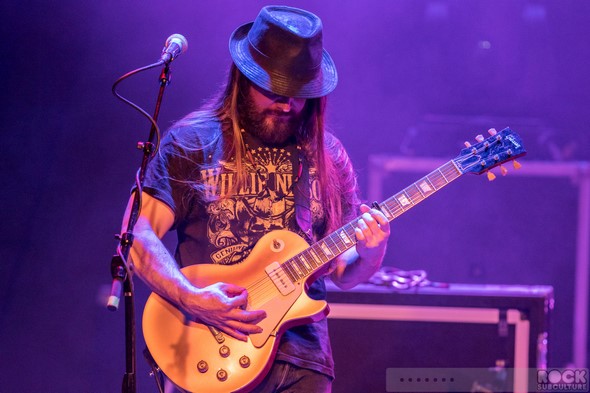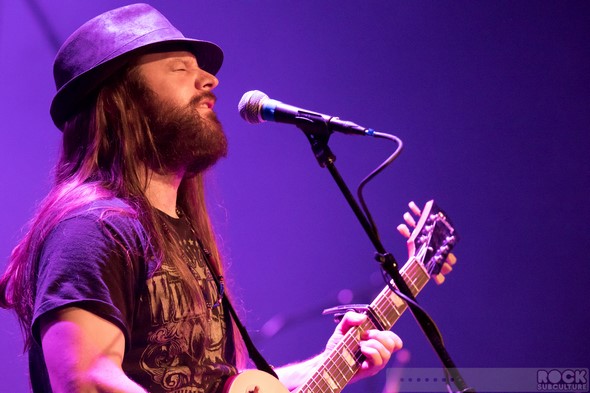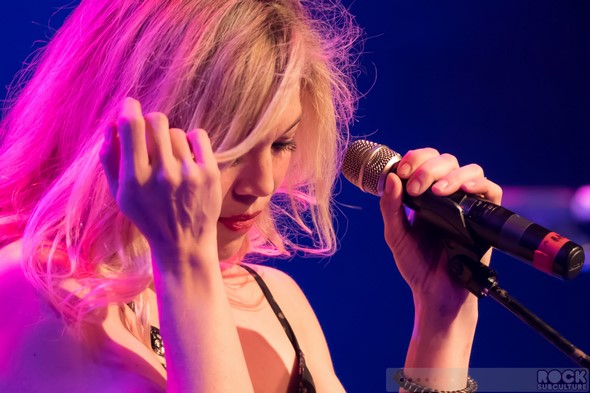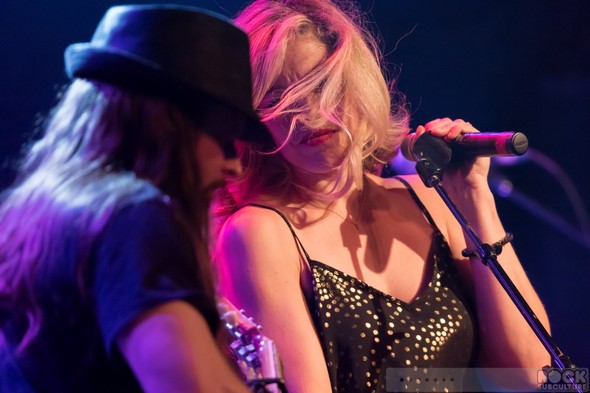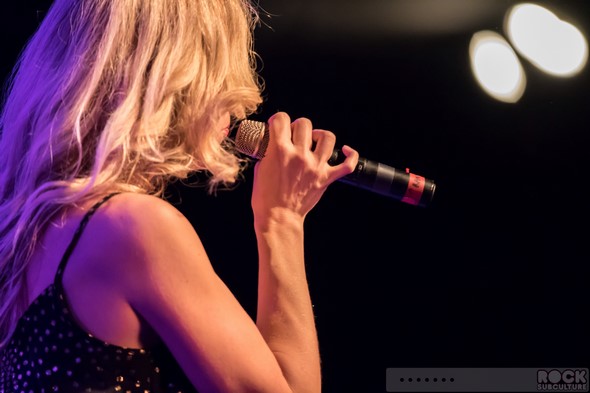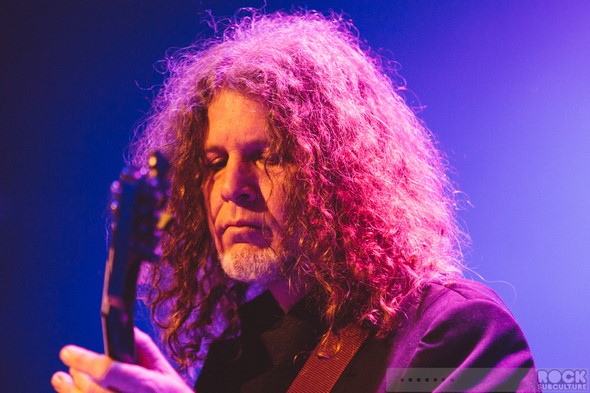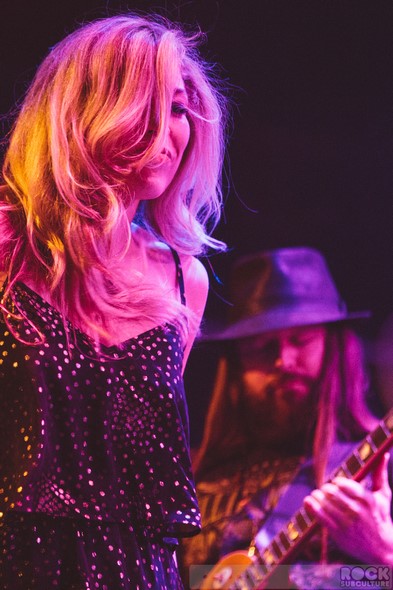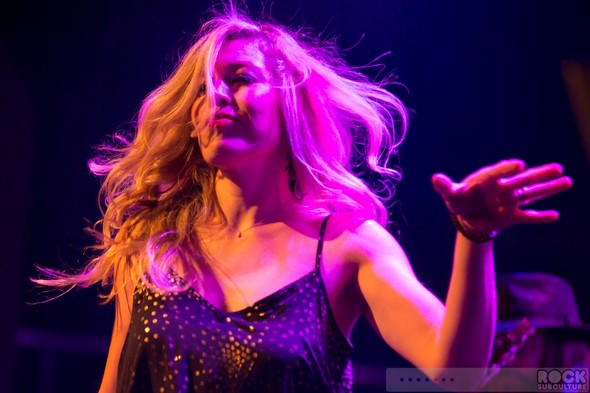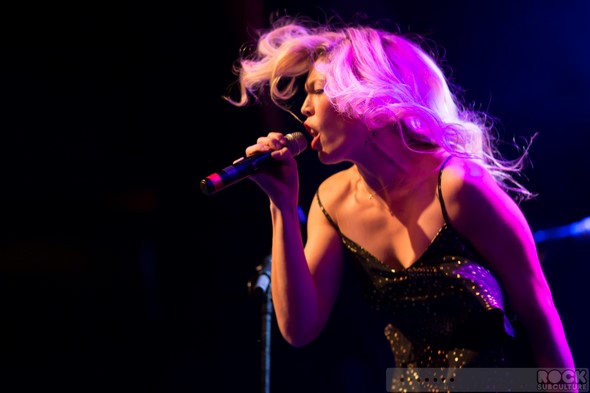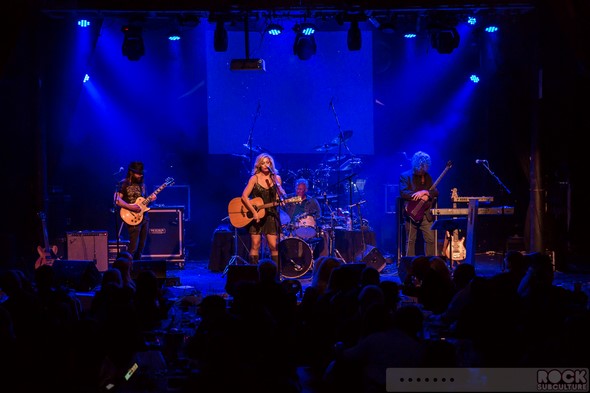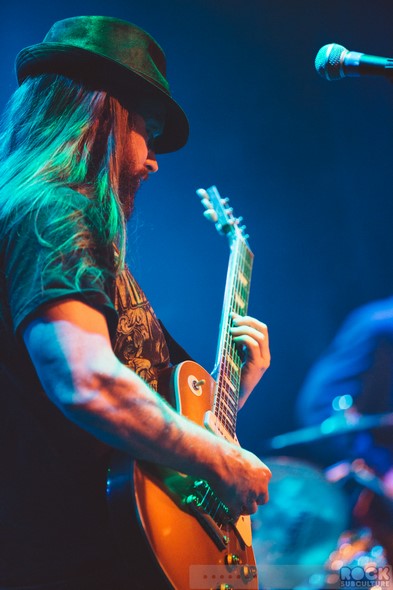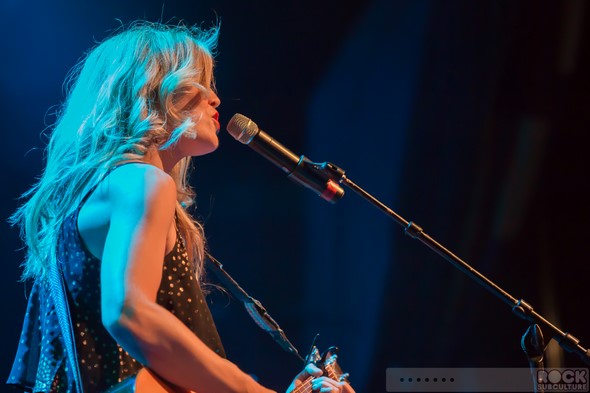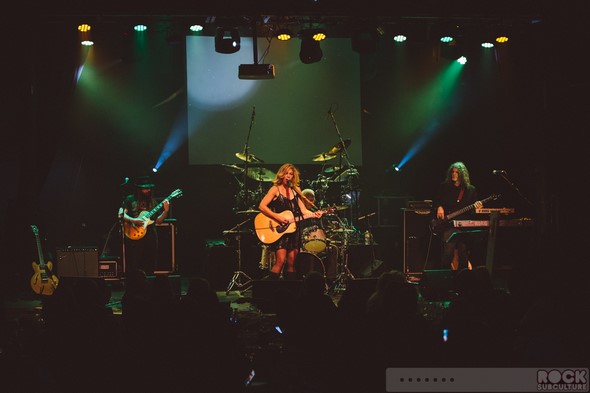 Berlin featuring Terri Nunn
Members
Terri Nunn (vocals)
Carlton Bost (guitar)
Chris Olivas (drums)
Dave Schulz (keyboards)
In addition to the other two reviews of Berlin shows I've posted this year, I've posted several in 2012-2013 as well (see all Berlin reviews here).  As such, I have borrowed some thoughts/background from prior articles.
I've been a huge fan of Terri Nunn, Berlin, and their music going back to the early 80s, so currently I try to see them play live whenever I can.
Berlin formed in the Los Angeles area in the late '70s, and their first single – "A Matter of Time" – was released in 1979, and it was also played in concert Friday night.
They were very much a fundamental and pioneering part of the "New Wave" movement in the 80s. The song 'No More Words' is for many a classic 80s song and synonymous with the times. And Terri Nunn really led the way in making female-fronted bands a thing that is relatively common today (as with the two opening bands for this show), and has always had a strong personality.
Many of their songs involve interrelated subject matter of love, love lost, intimacy, sex, and relationships, and one of their most known songs (and somewhat controversial at the time) was "Sex (I'm A…"), though they are probably best known to the mainstream public for the ballad "Take My Breath Away", which featured in the film Top Gun (1986).
There is a great deal of additional information about the band and their the official site at www.berlinpage.com.
Their new studio album came out late last year and I ranked as one of my Top Ten Albums of 2013. I'm a really big fan of the new songs, and they are really great in live form.
The title song, "Animal", is probably the most Berlin-like overall, but while being true to the roots of the band, the synth elements are really much more contemporary and sophisticated, composed of a lot of different layered sounds that blend perfectly, complimented by the hooky guitar riffs and pounding beat that would make it at home in any high energy club. Of course, Terri's vocals are as beautiful and confident as ever.
I think my favorite song on the new album is "Nice To Meet You", which I heard at their shows last year. It opens with a fantastic synth riff, and goes through some changes as it moves along and incorporates some additional elements – very catchy song. It is in part about Terri coming to terms with playing before her fans and part of their concert set now includes Terri going out into the audience and interacting with us as she sings the song, so it is a concert highlight as well.
Another favorite new song of mine is her tribute to her mom, who passed away in 2007. I first heard this live at a show two years ago, and it is definitely a very different sounding song for the band, and definitely is a personal song in a very different way for Terri. I love songs with piano, and it provides the perfect backdrop to really touching vocals. Beautiful song, though it was not played Friday night.
Below is a photo of the set list from Friday night:
Below is the full set list from Friday night's show…
Setlist:
No More Words
Masquerade
Touch
Metro
Animal
Pictures of You
Nice To Meet You
Have Yourself A Merry Little Christmas (Ralph Blane and Hugh Martin cover)
Do You Hear What I Hear? (Gloria Shayne Baker and Noël Regney cover)
Like Flames
Will I Ever Understand You
Blame It On The World
Dancing In Berlin
Sex (I'm A…)
Encore:
Take My Breath Away
Somebody To Love (Jefferson Airplane cover)
I was happy to see that "Will I Ever Understand You" made the setlist, as that is one of my favorites of theirs, but it is not an obvious choice.
The band, more and more, have come into their own, with each member adding their own personality and flair to the mix.
Carlton Bost brings a unique edge to their sound, with an emotive and atmospheric style of guitar that pulls and pokes at the signature New Wave sound in ways that are quite unique.  His ethereal stage presence also introduces a visual motif as he plays with the lighting on stage and glides about the floor.
Dave Shulz obviously has the bulk of the sounds in his hands, literally, as the music is so synth and keyboard-driven behind the vocals.  I had an opportunity to watch from behind on stage left during the show, so got to watch his playing from the best point of view, and was really even more impressed with his mastery over the material and contemporary updating of the familiar sounds.
As always, Christopher Olivas powers the whole show with sheer force of will, pounding out complex beats with joy and authority.  Like his bandmates, he adds his own signature to every beat of every song.  His passion, as always, shines through, and as with Dave, being on stage for photography gave me an opportunity to see him play up close.  During the phase of the show where a handful of fans are allowed on stage to dance, I went over to get some super wide but close up shots of Chris performing, and the force of the beats were palpable.  Chris has an effortless way to play professionally while having a bit of fun in multitasking, which is a wonder how he can do it all while keeping the complex beats on the music going.  He was definitely born to be a drummer, and has a special gift with his art.
Terri, as always, looked fantastic (I loved her outfit) and sounded as great as ever.  Her shows always feel very personal, as she makes connections (literal and figurative) with members in the audience and opens her heart and life to her fans in-between songs with stories, anecdotes, and context by way of intros into certain songs.
As always, they collectively play brilliantly together, and are not only keeping classic New Wave alive but making new music with that same lineage for fans today.
Below are some photos of Berlin performing on stage (click any image for higher resolution photo):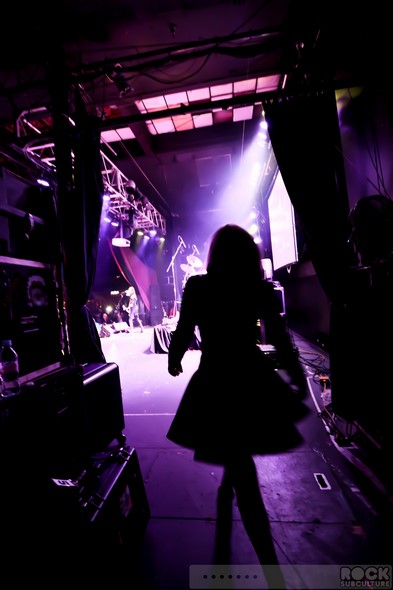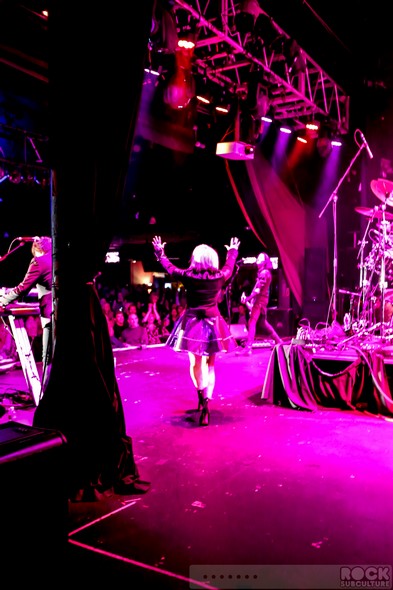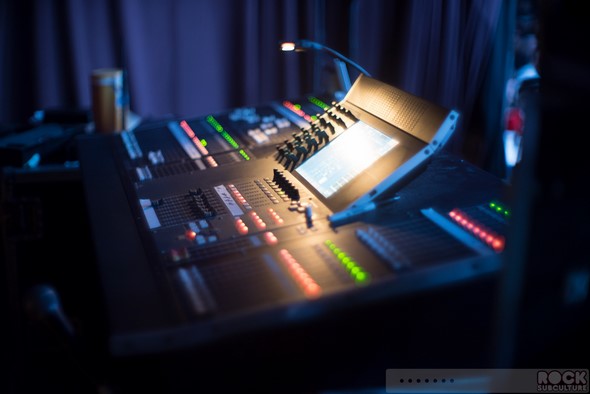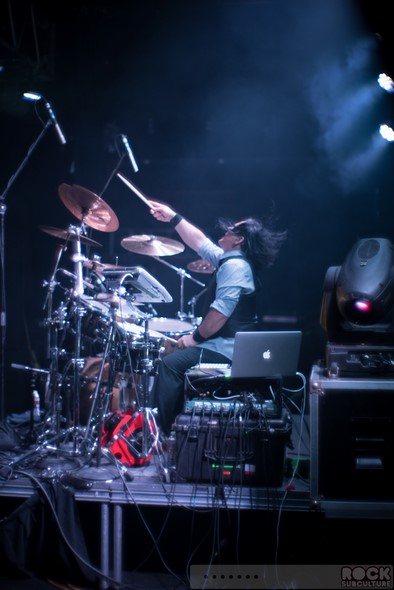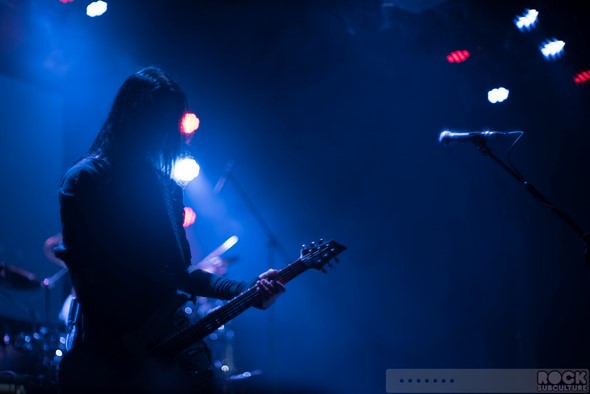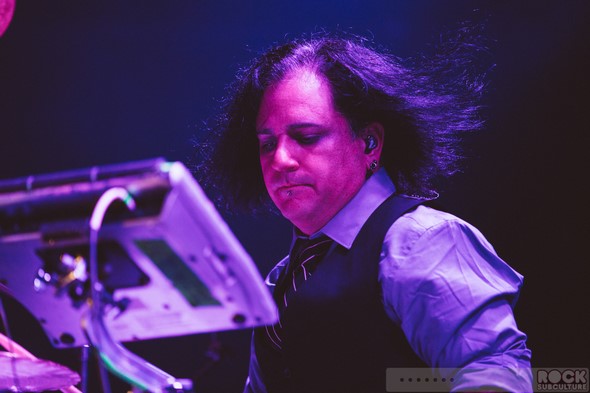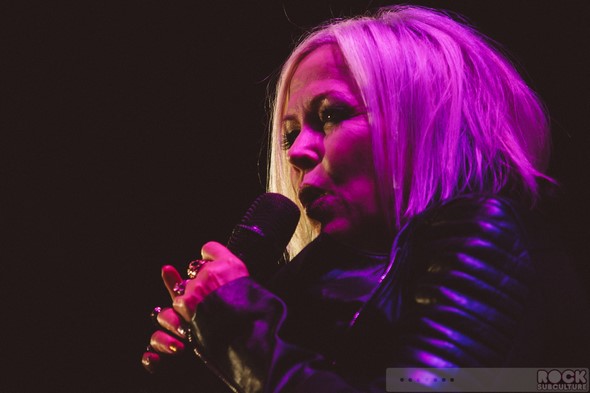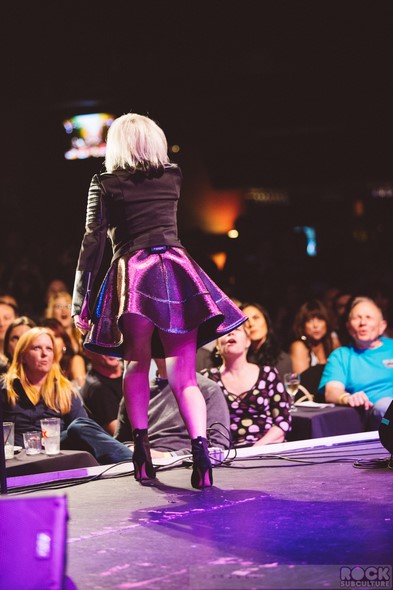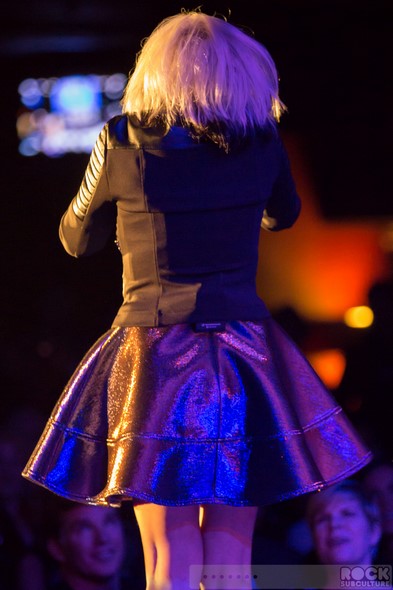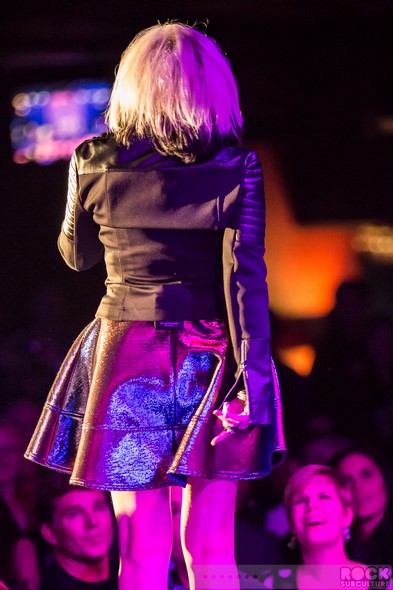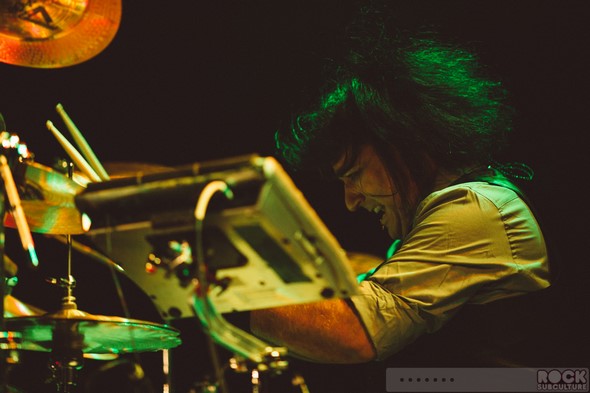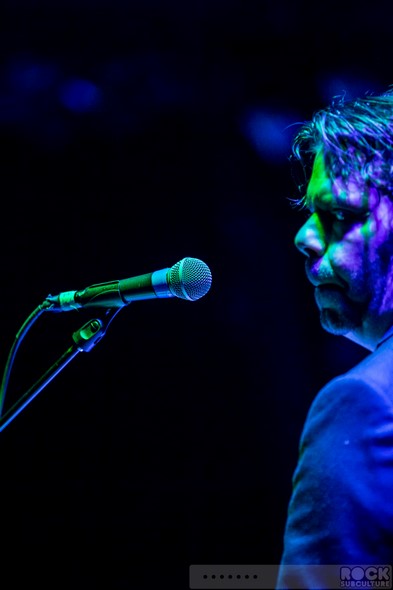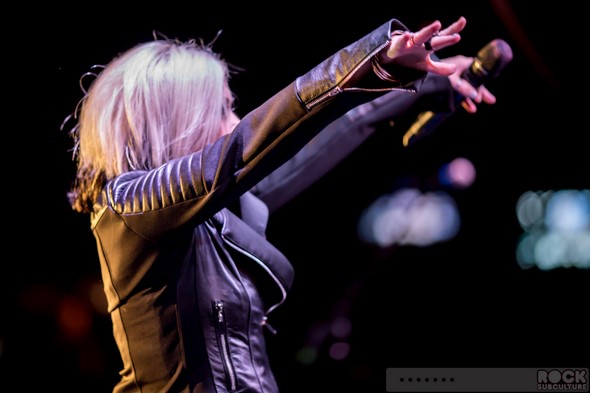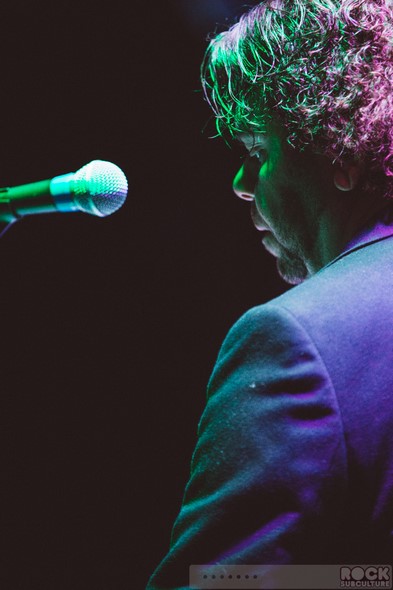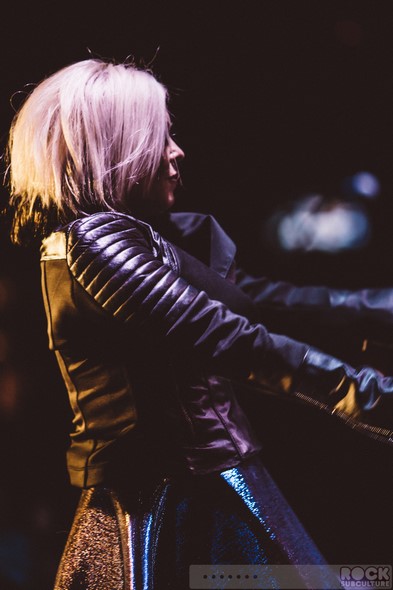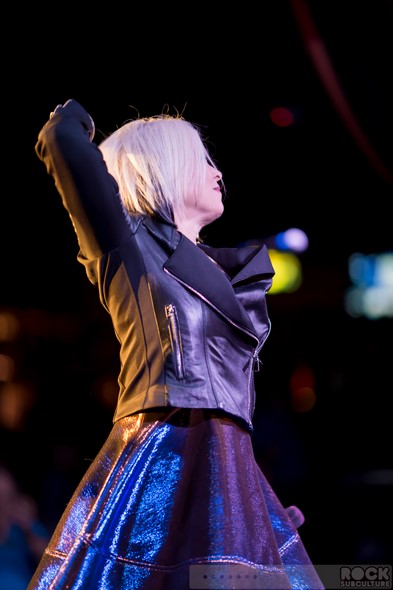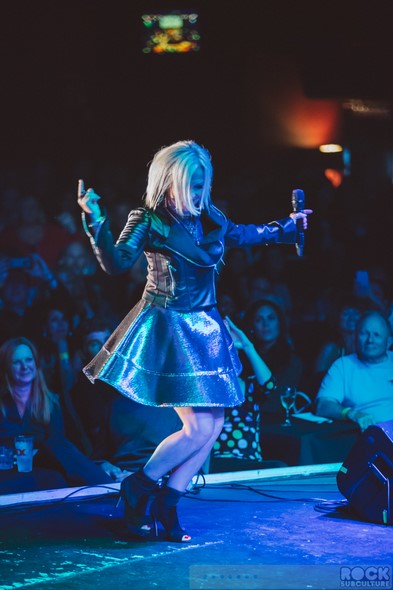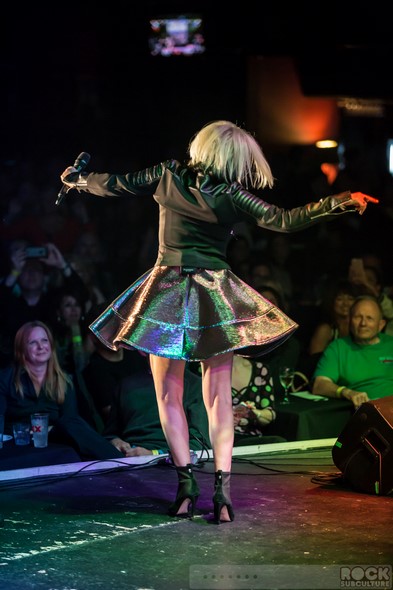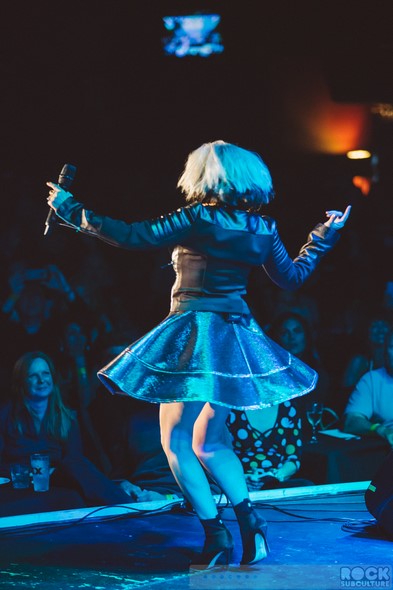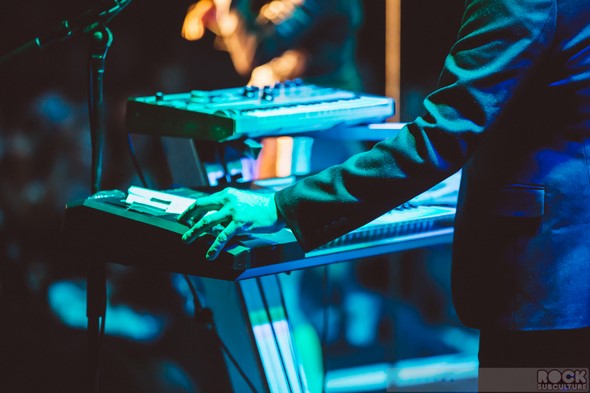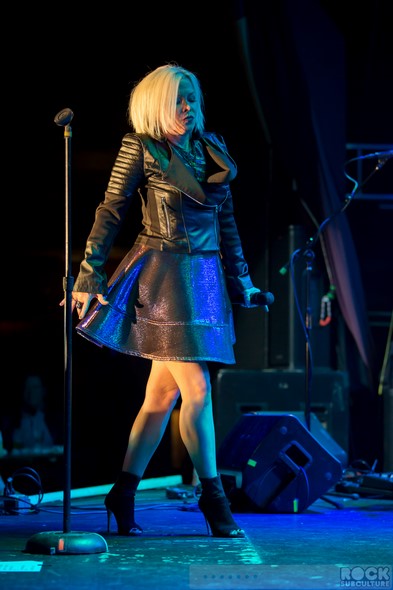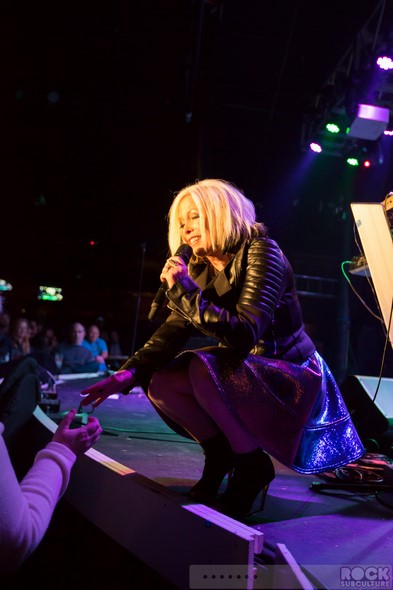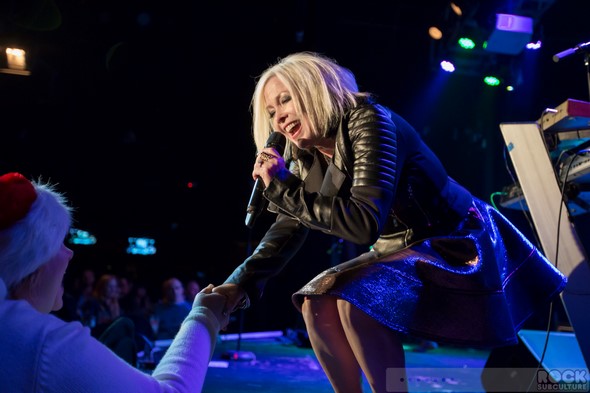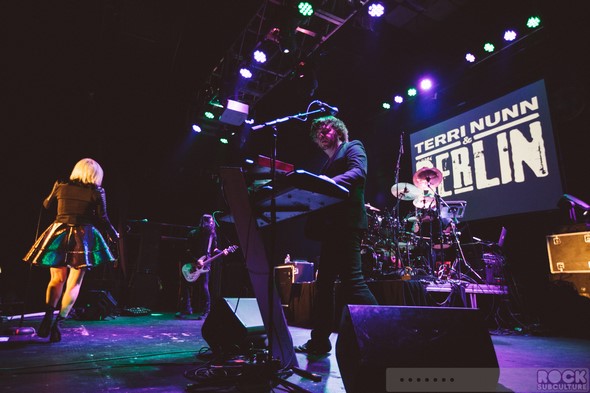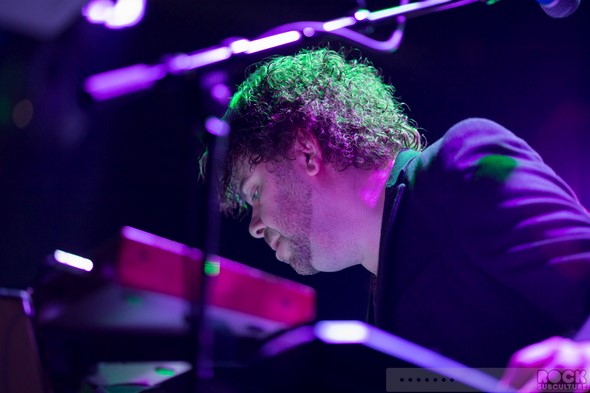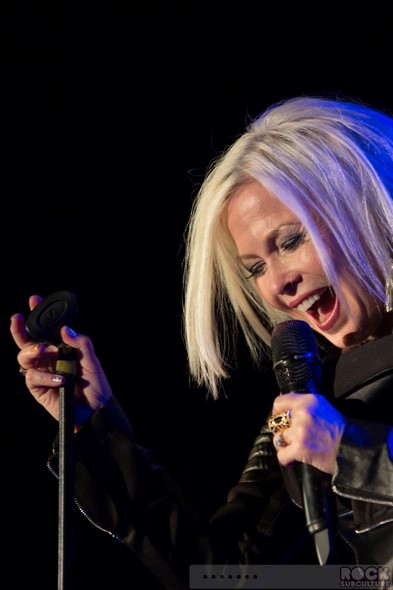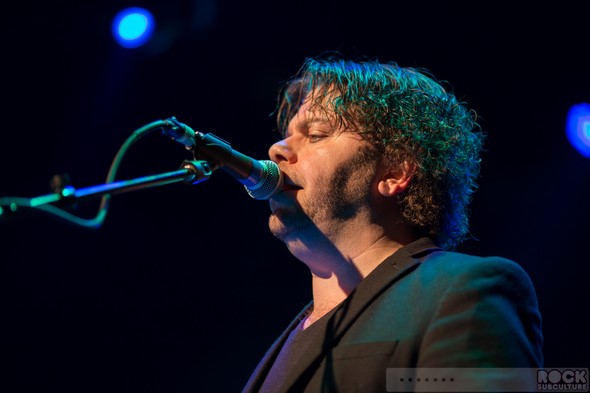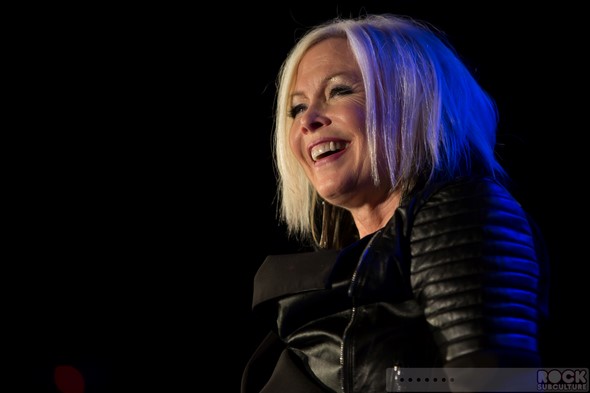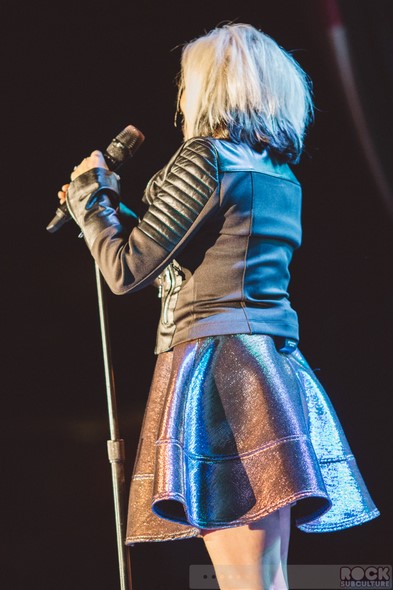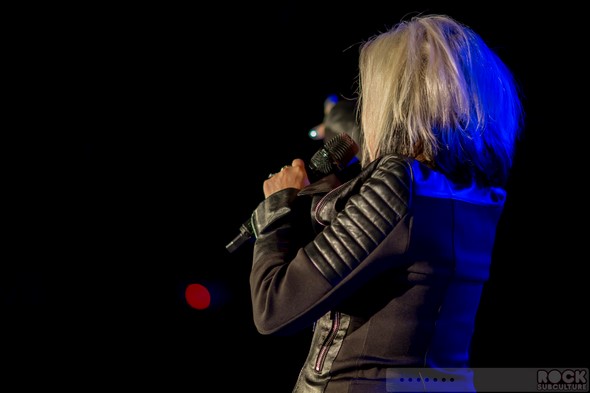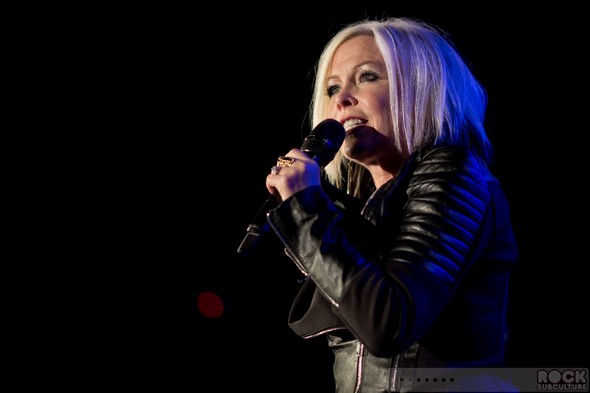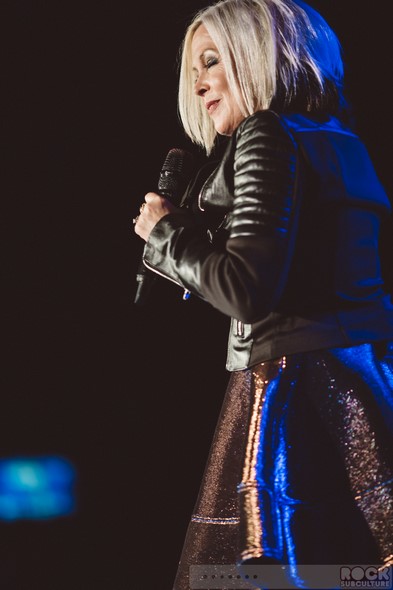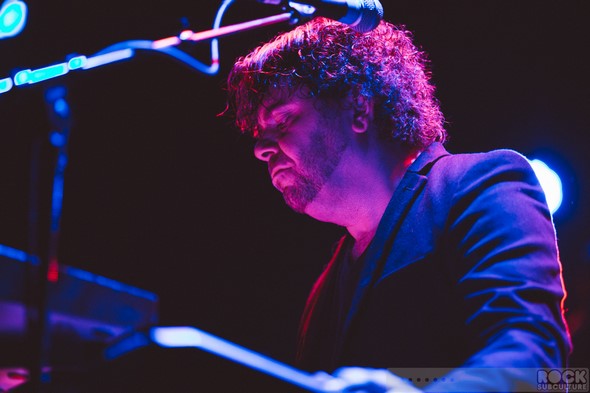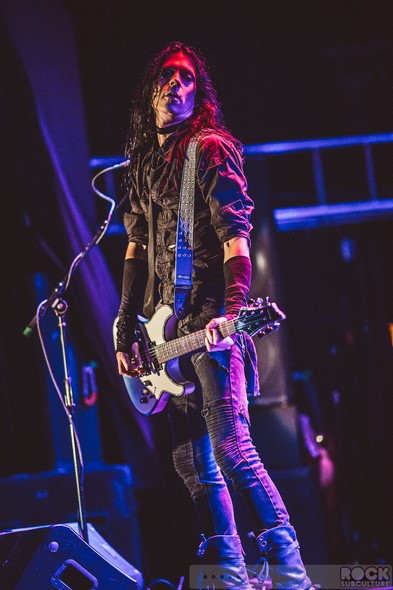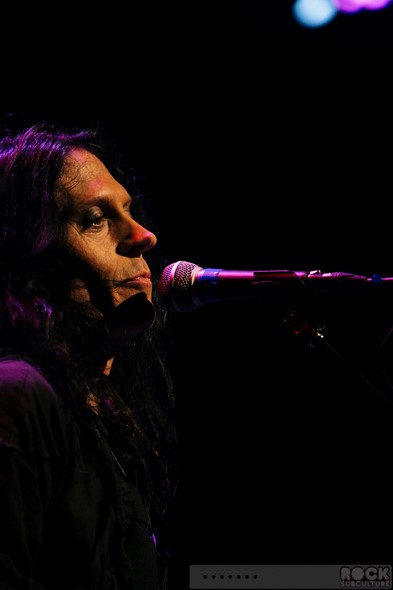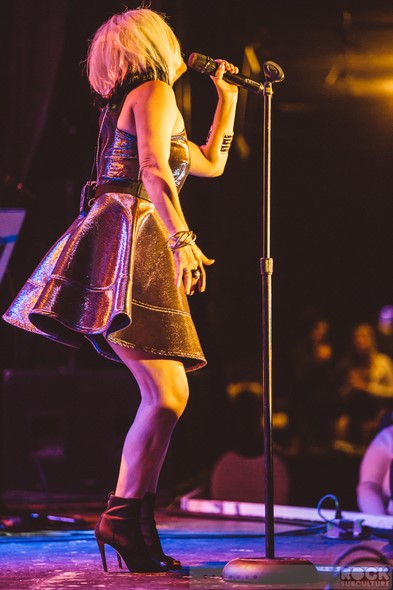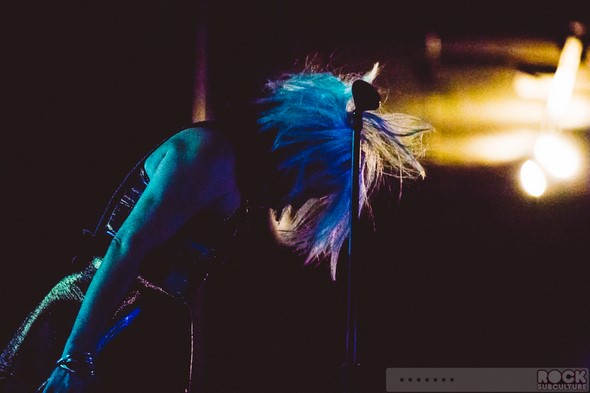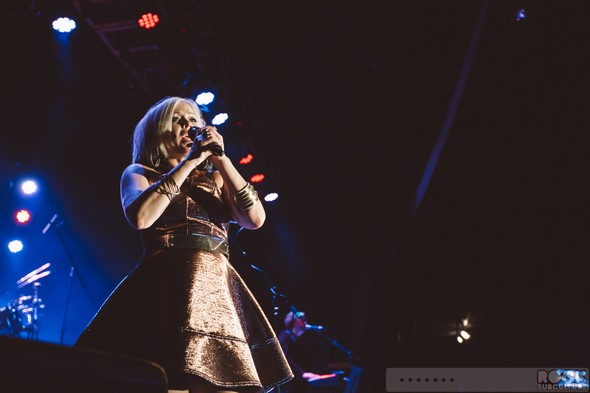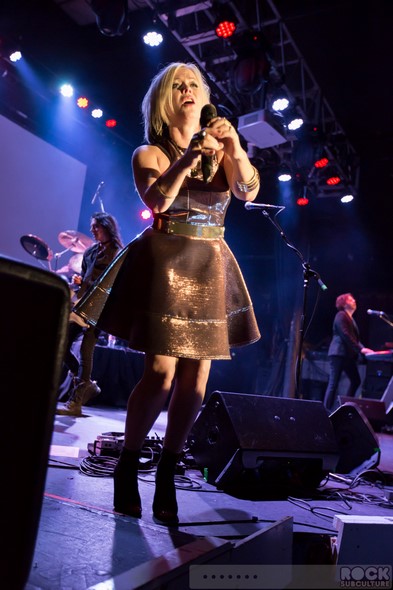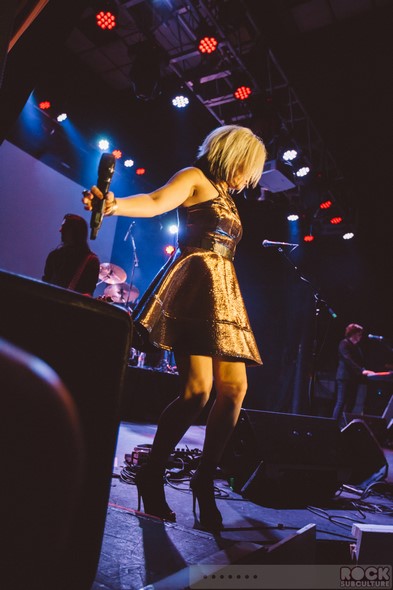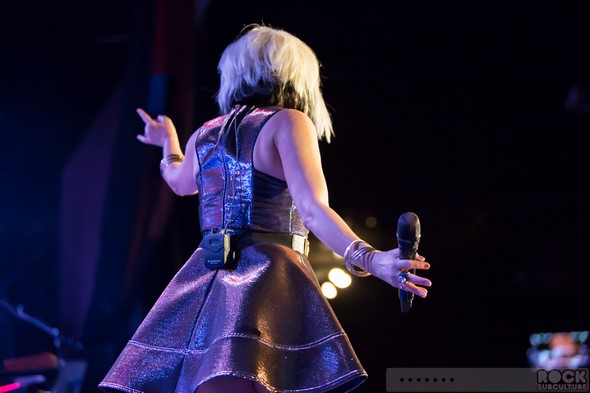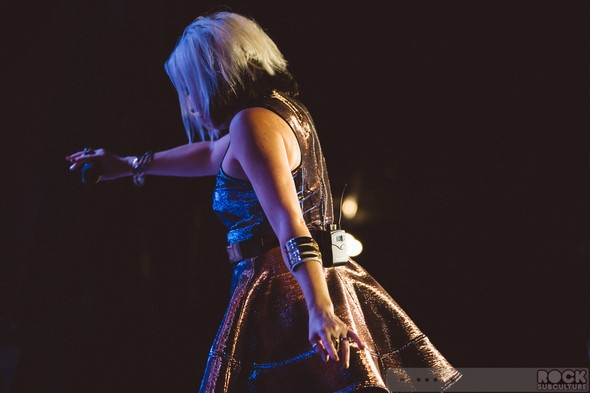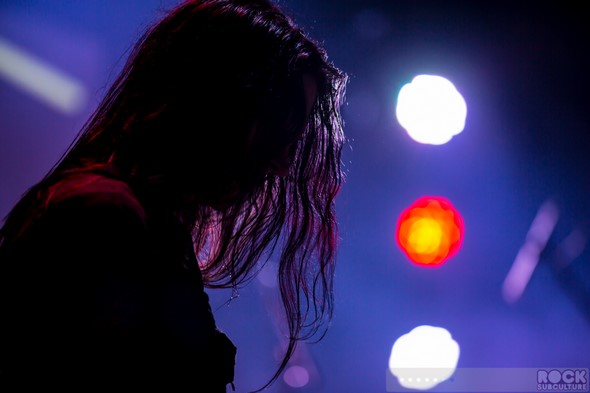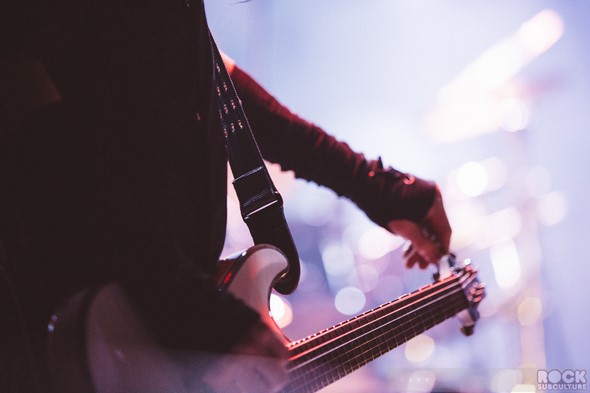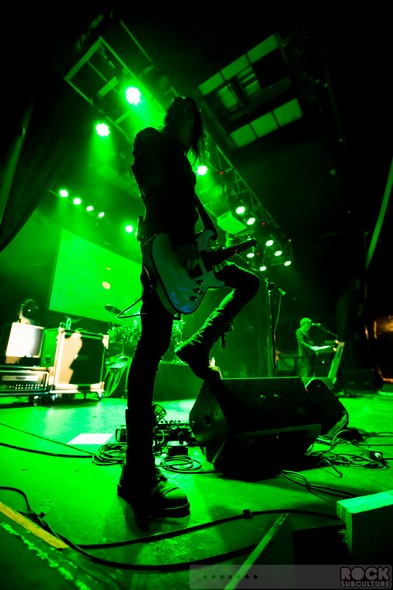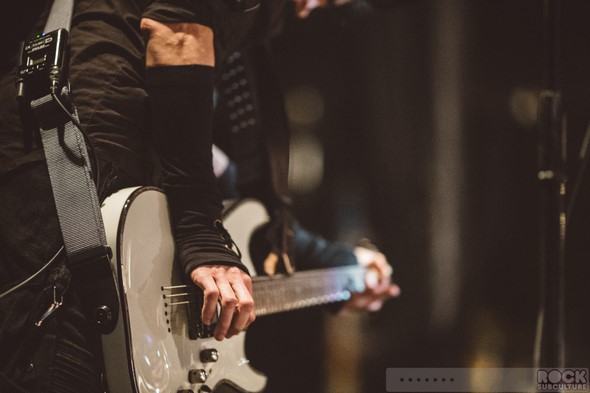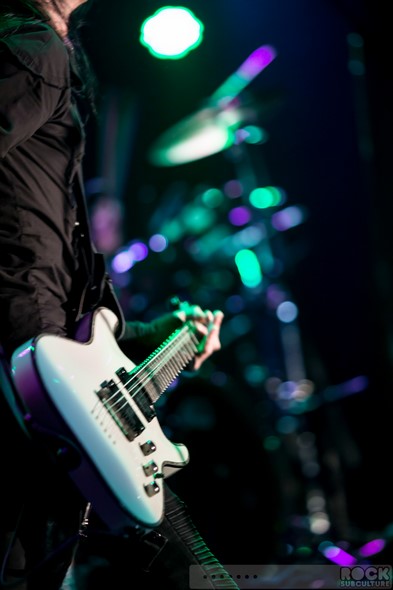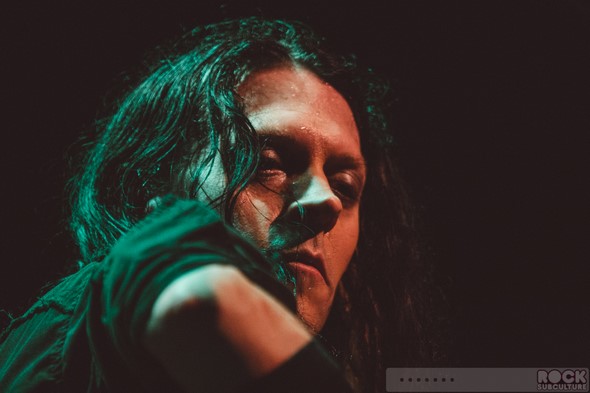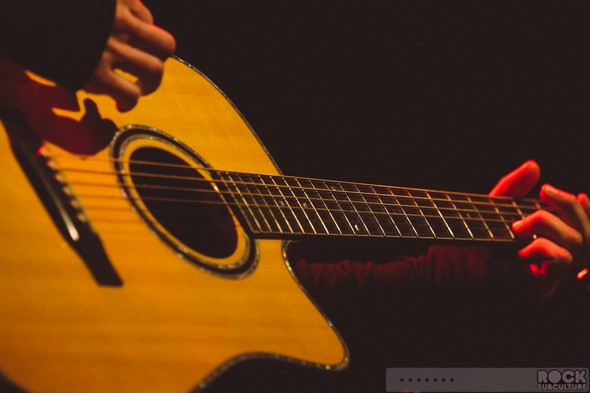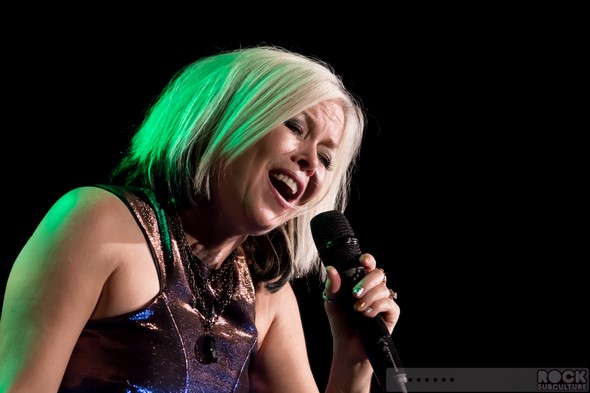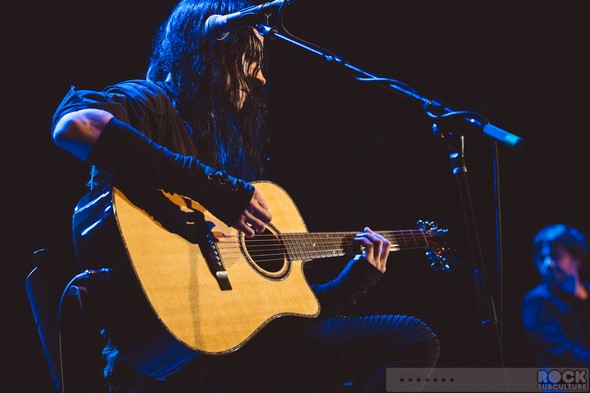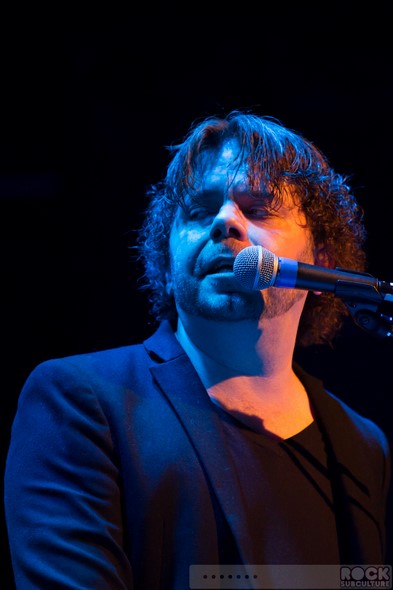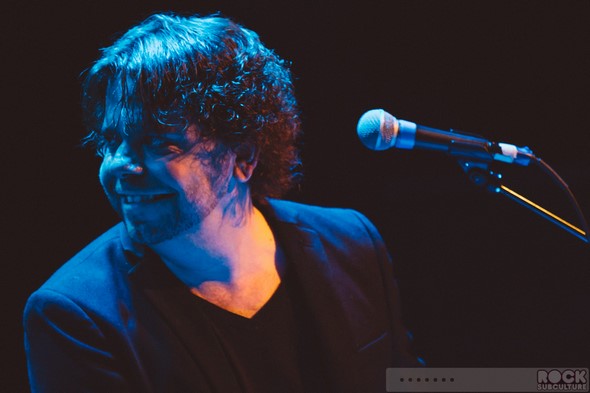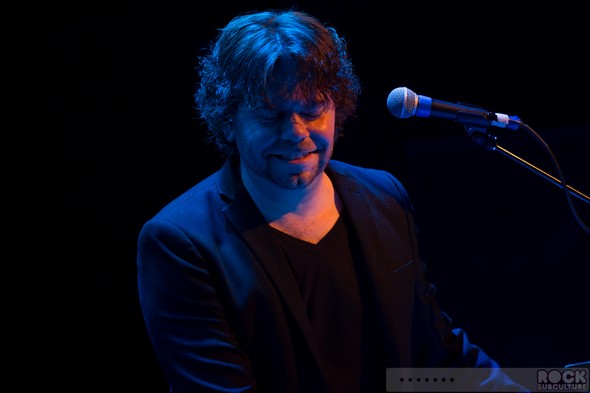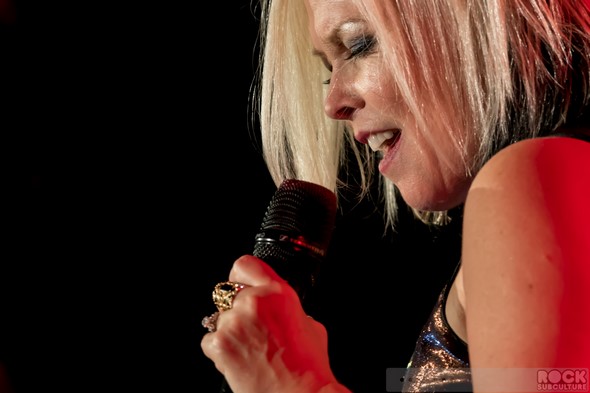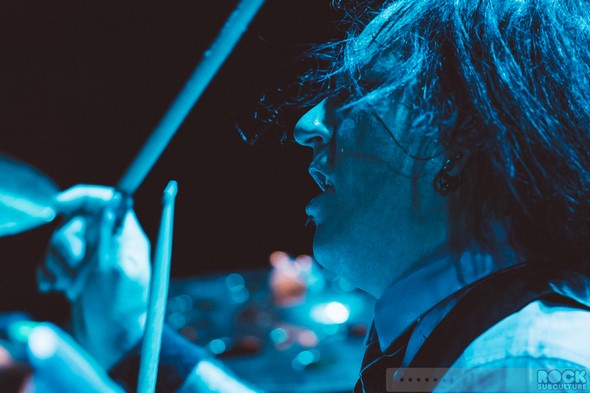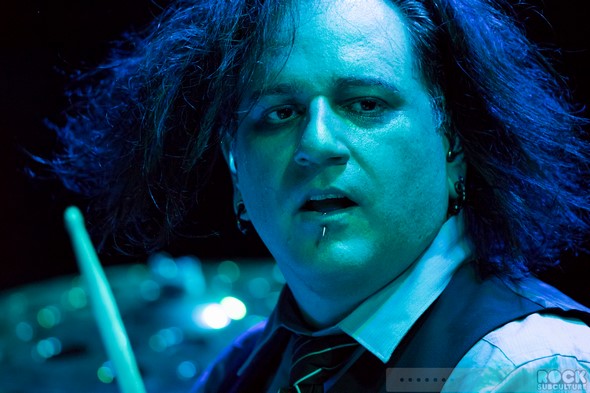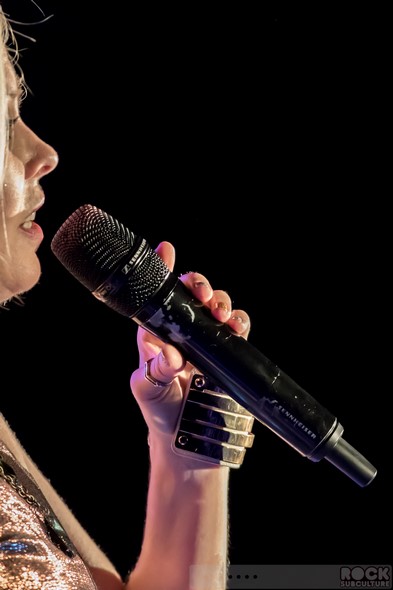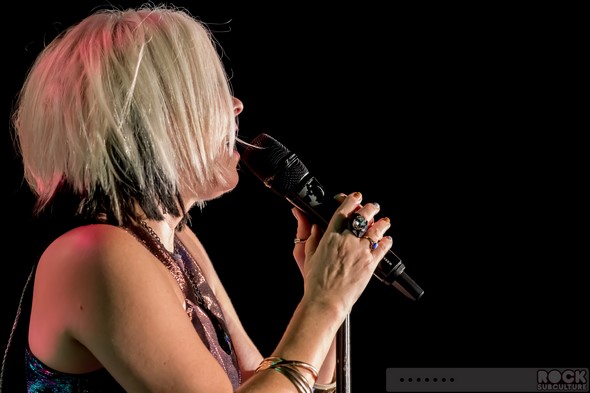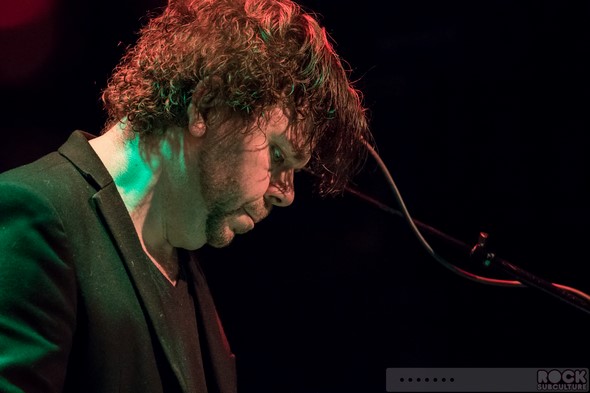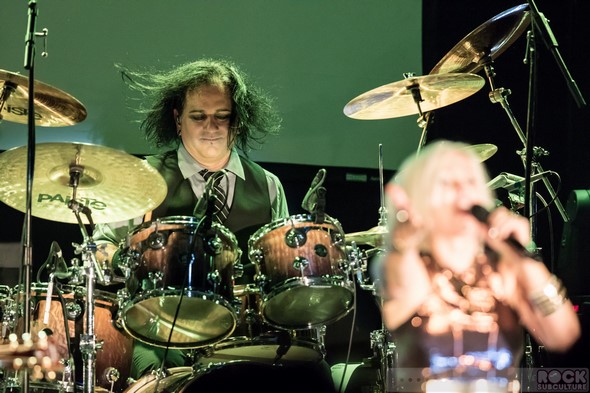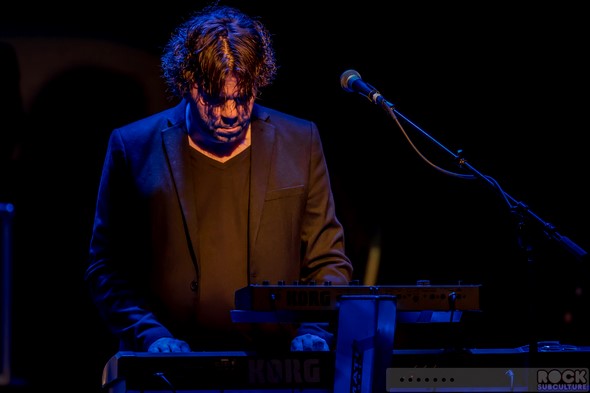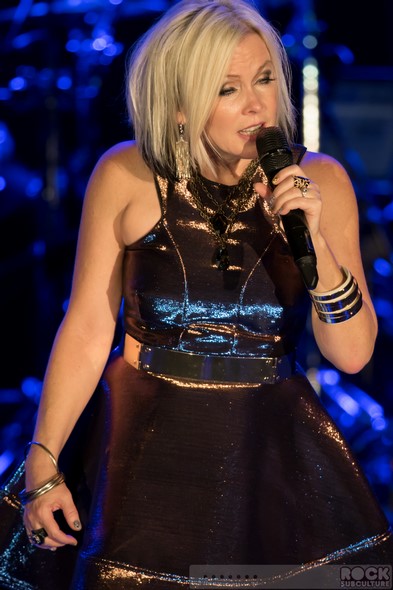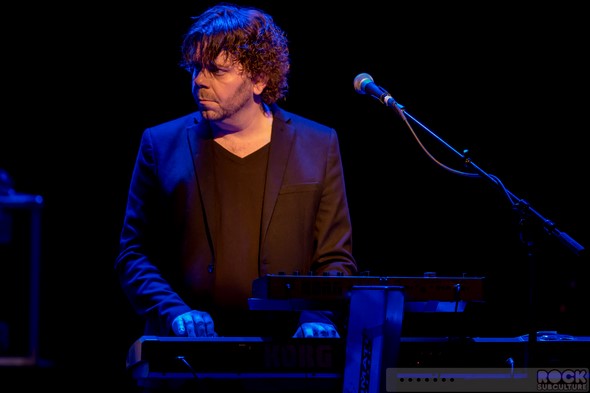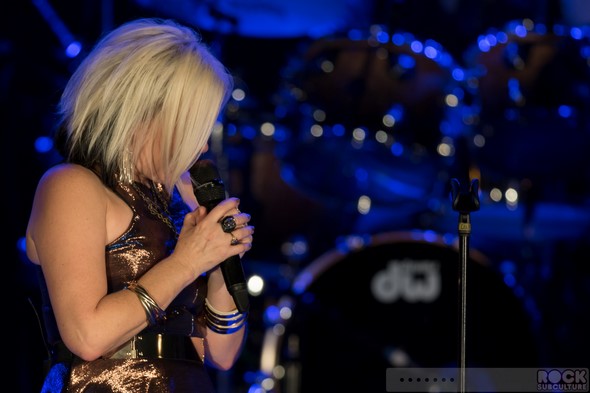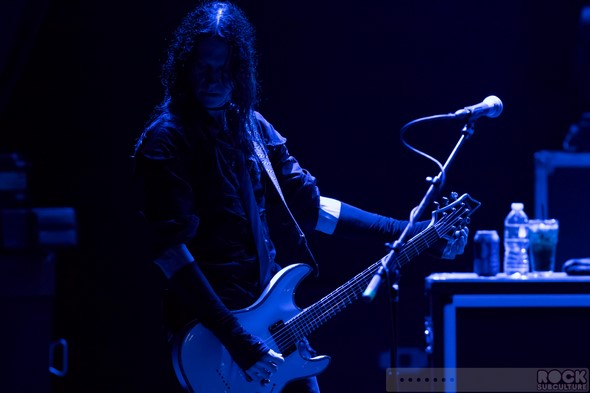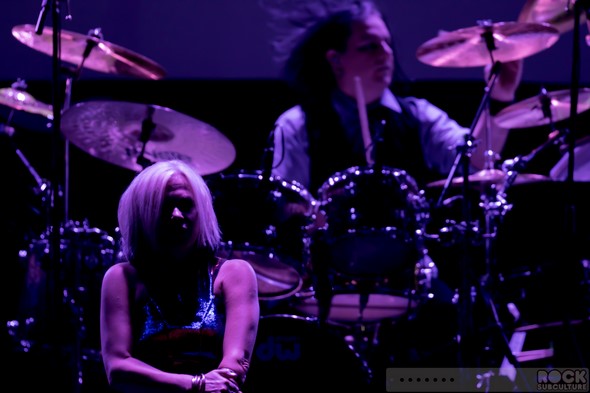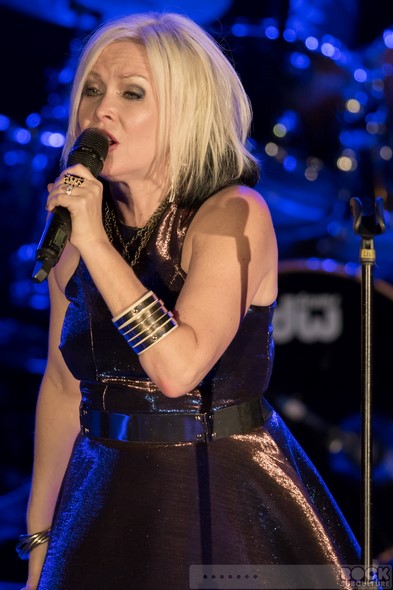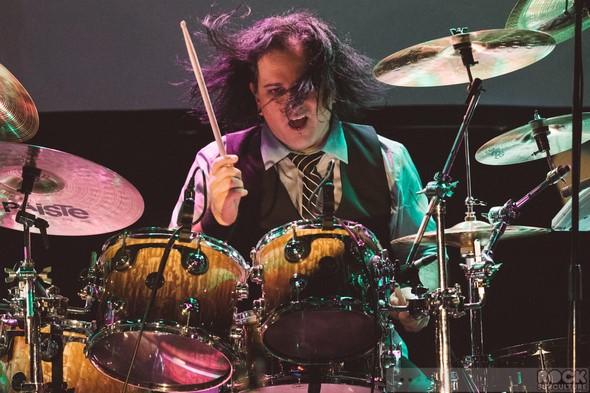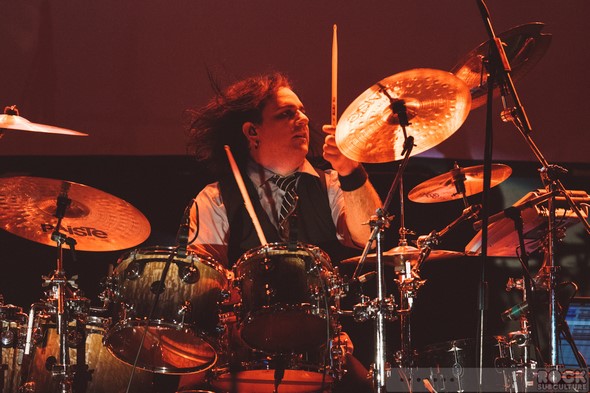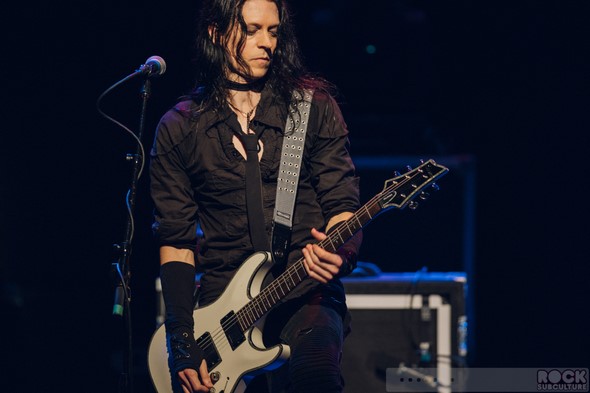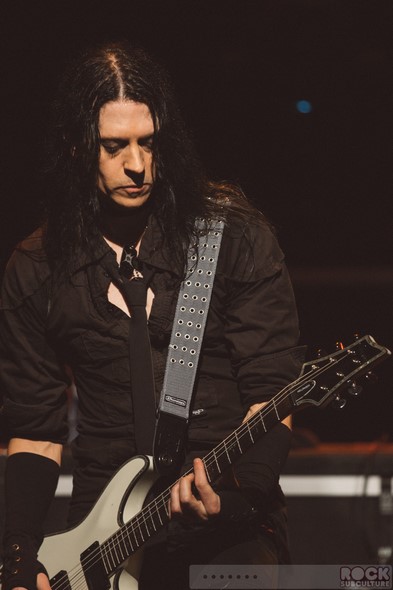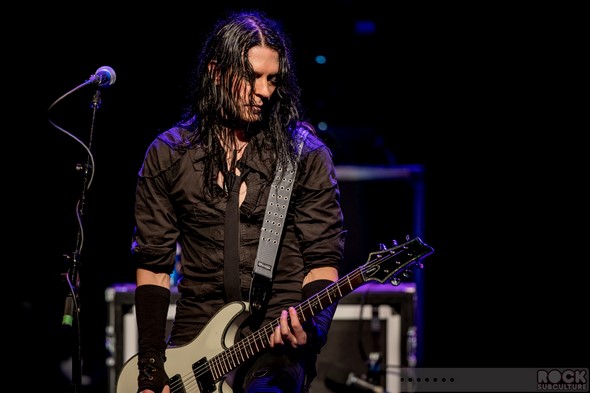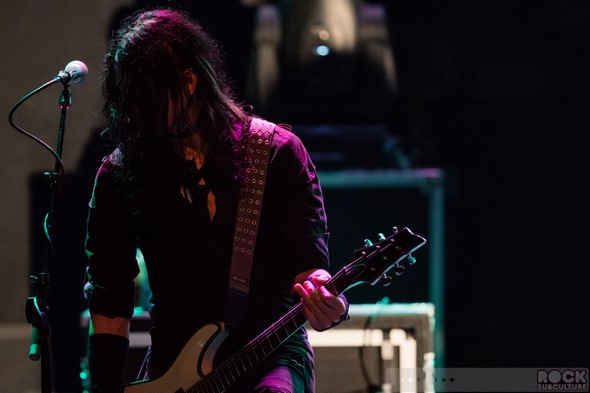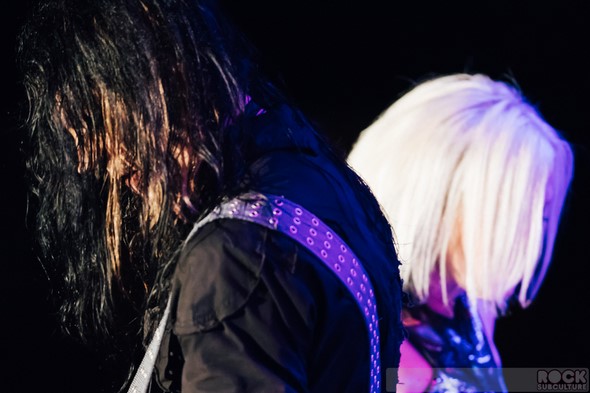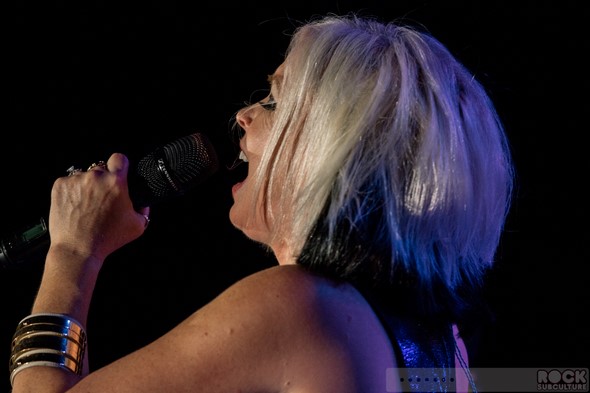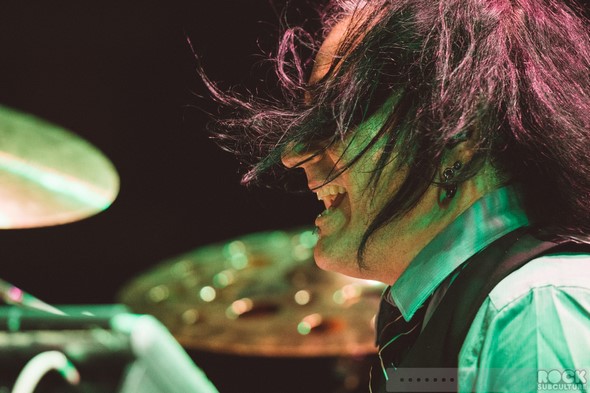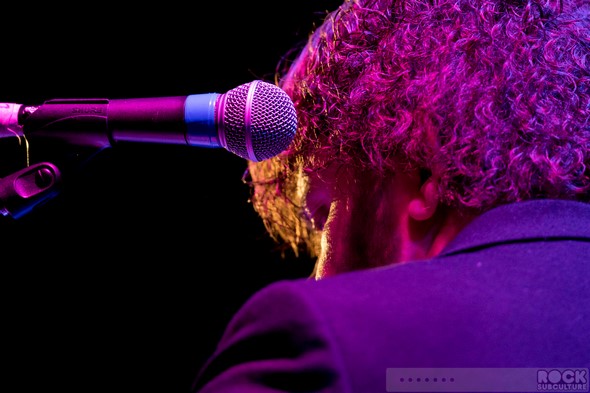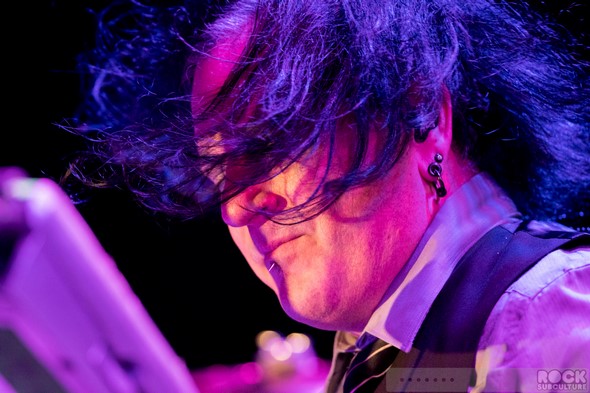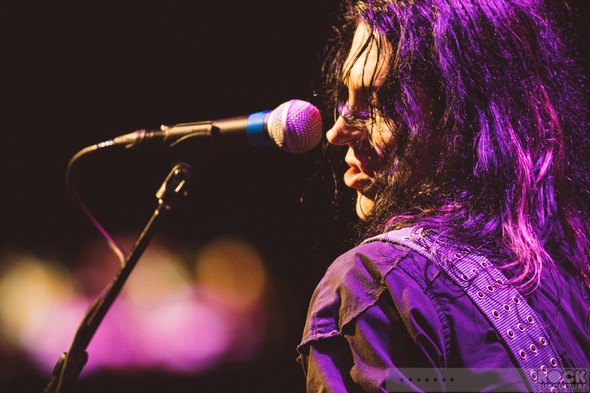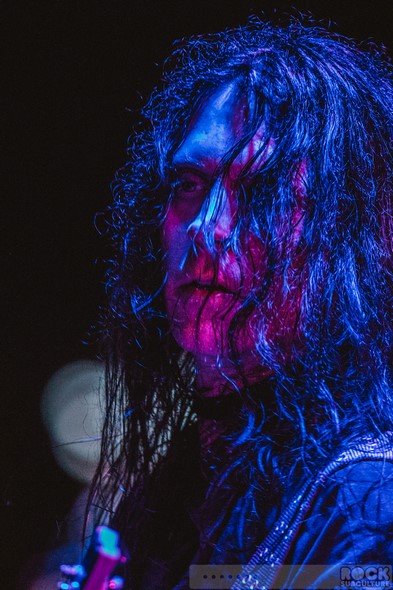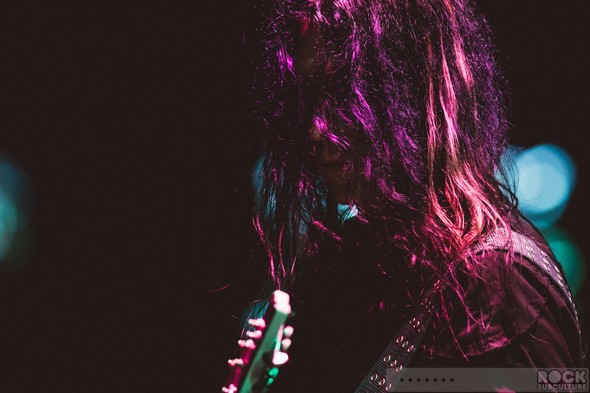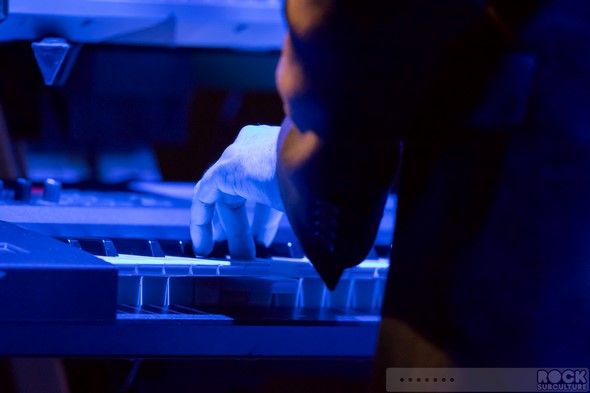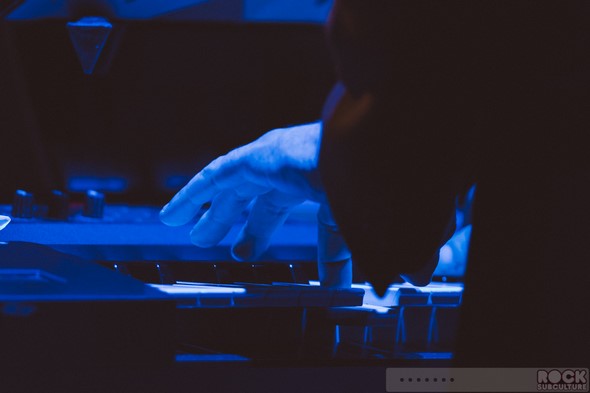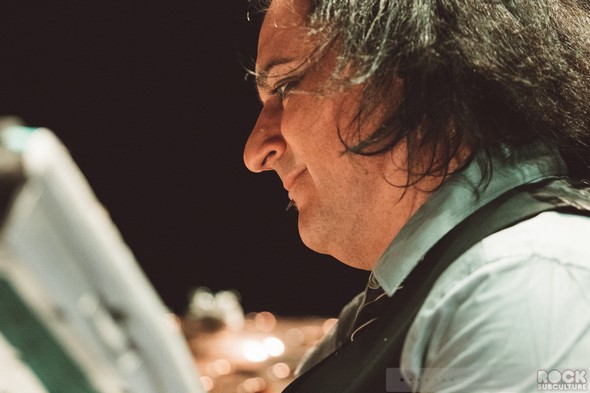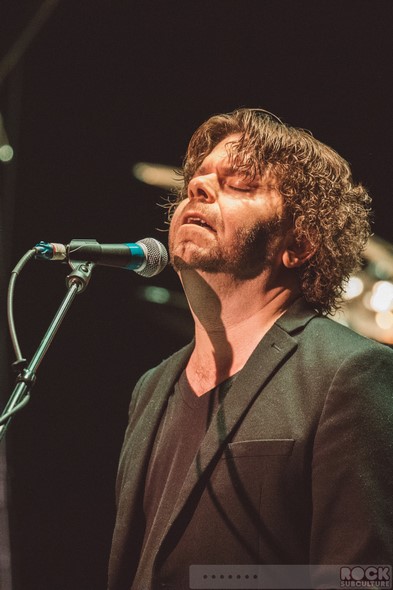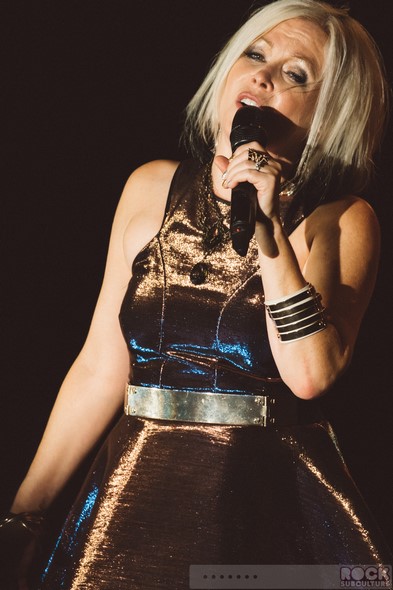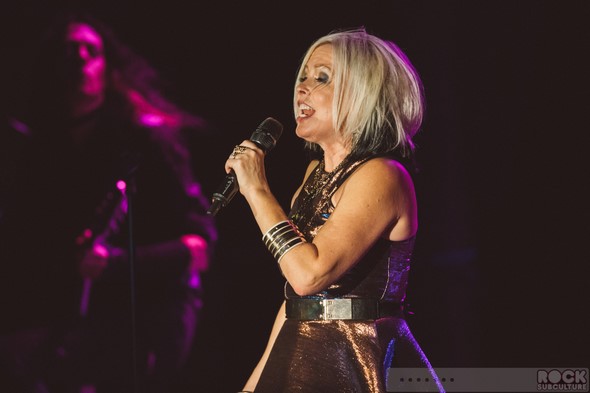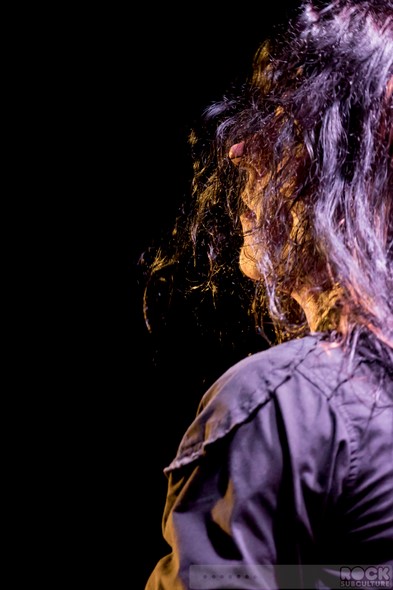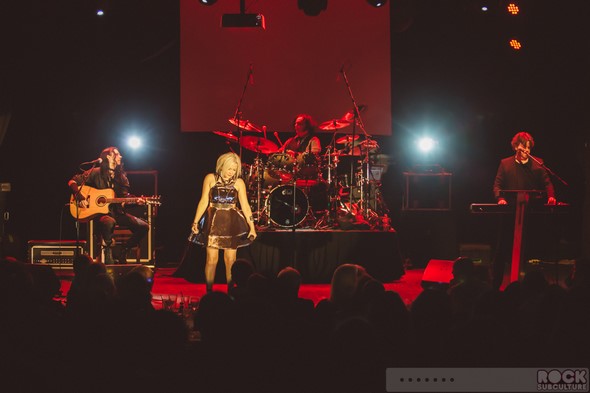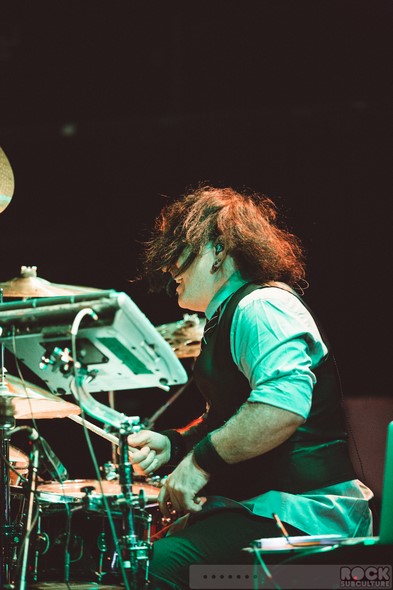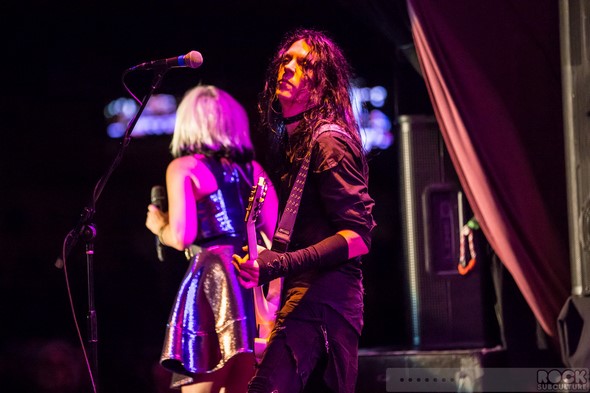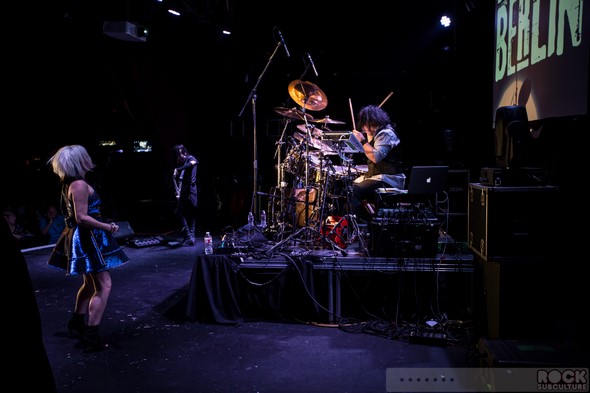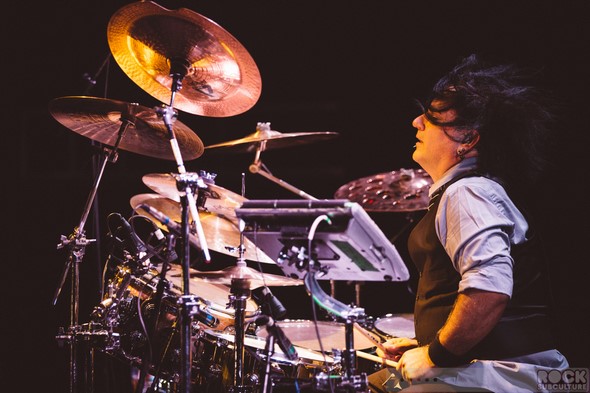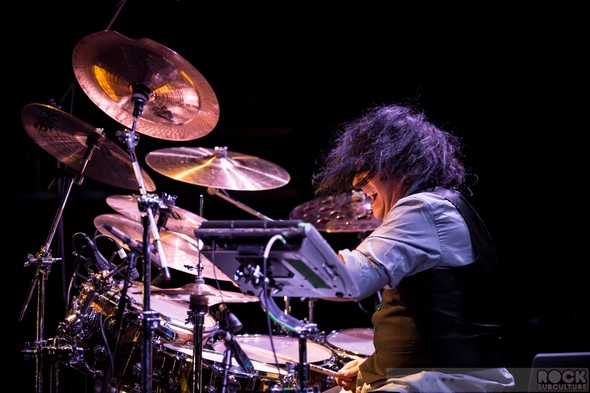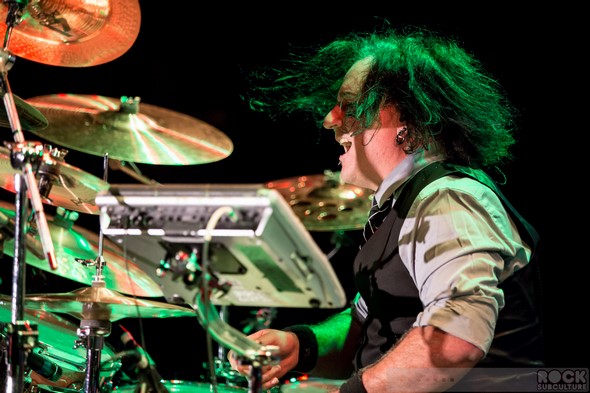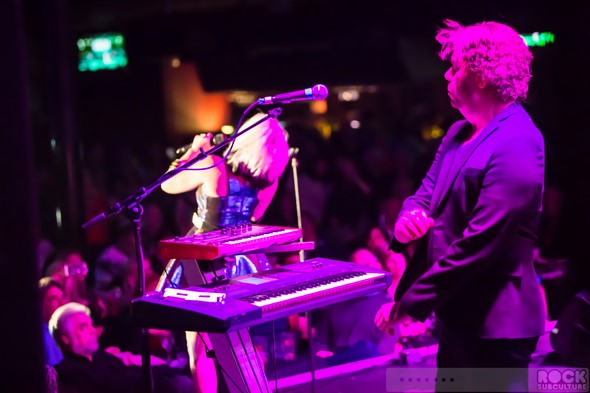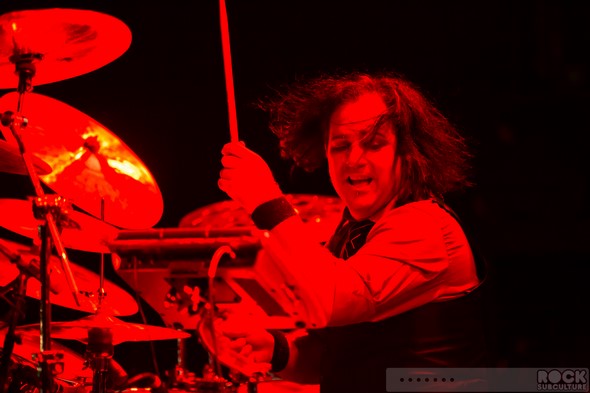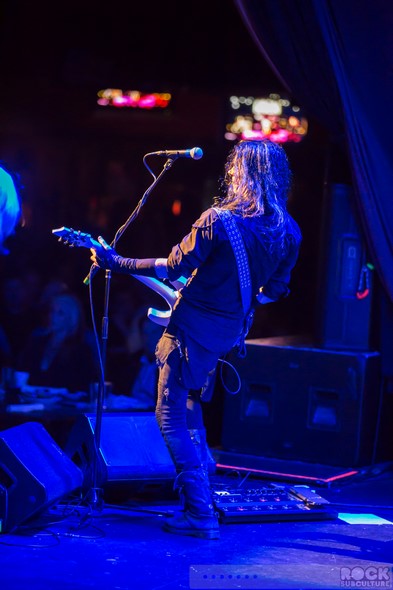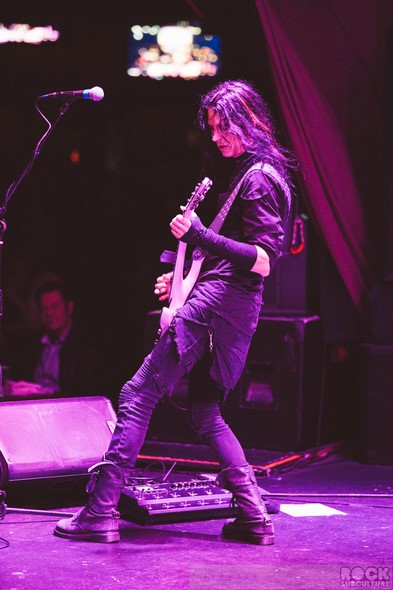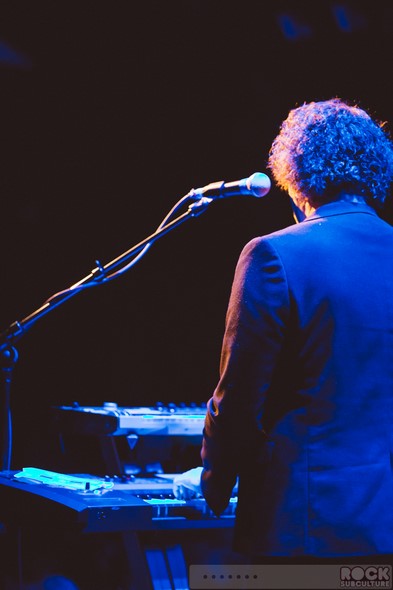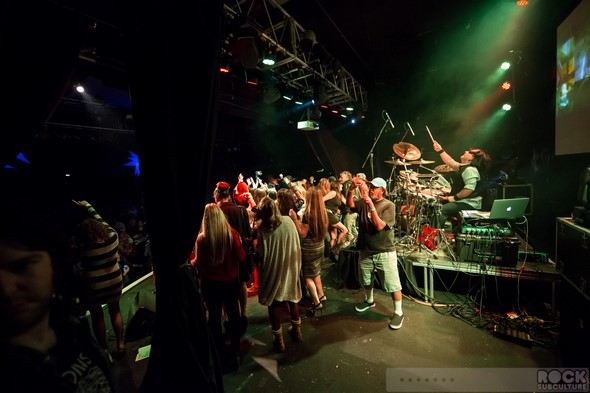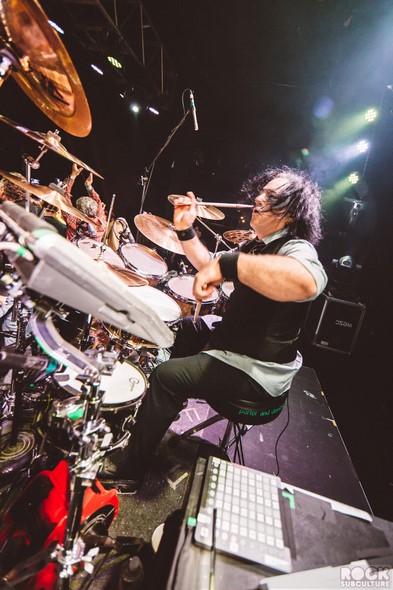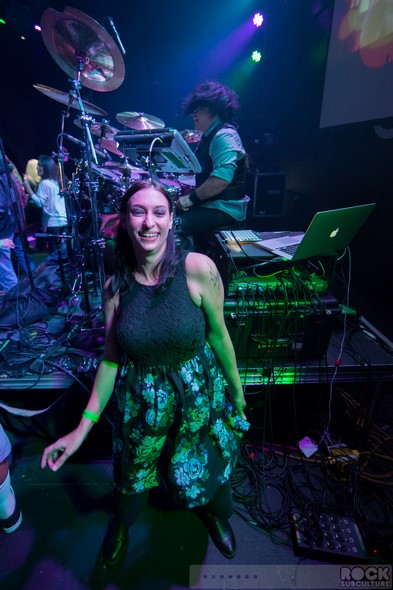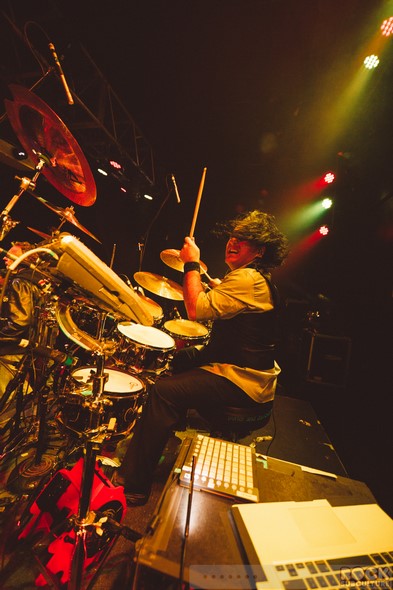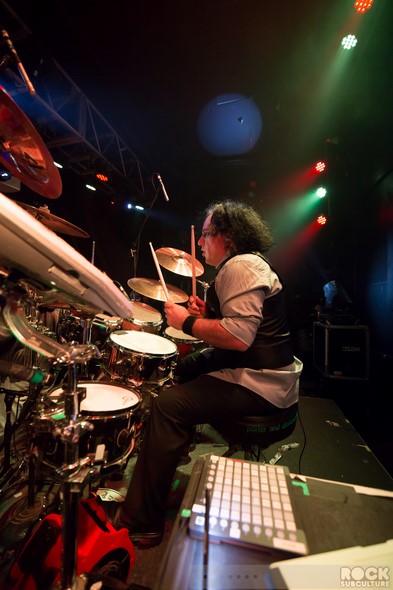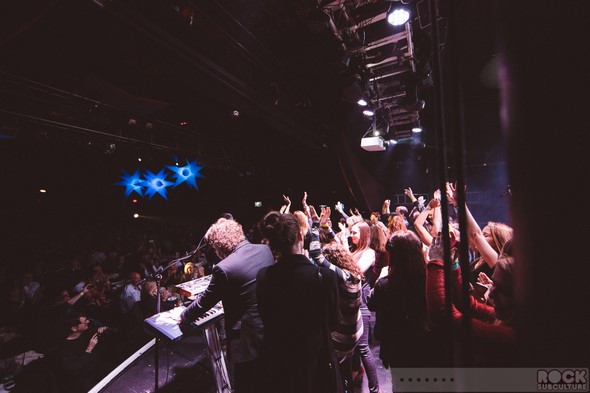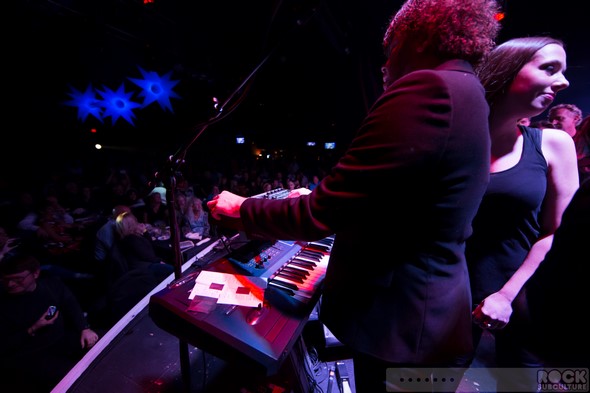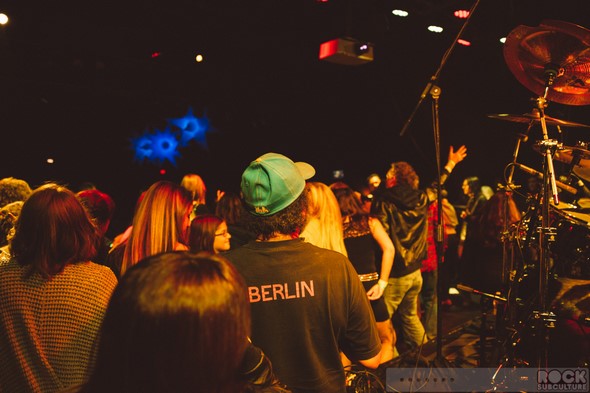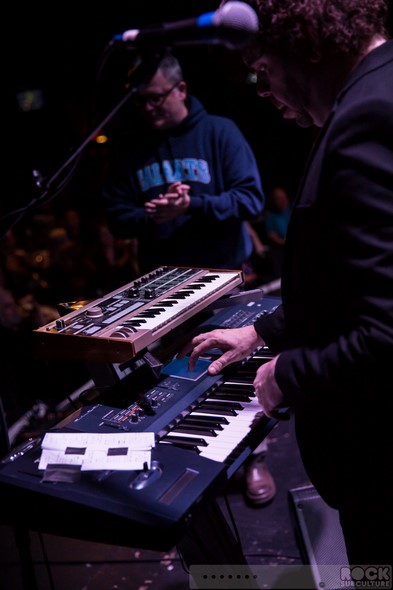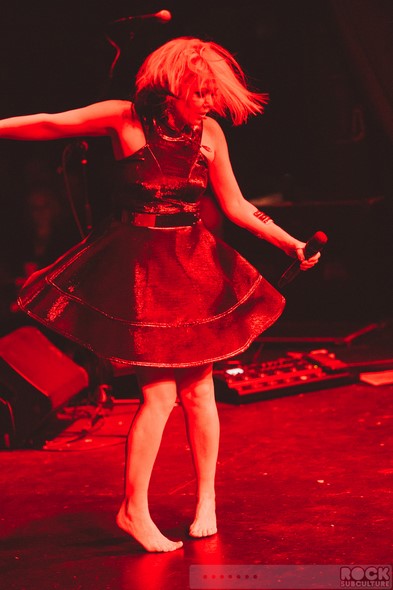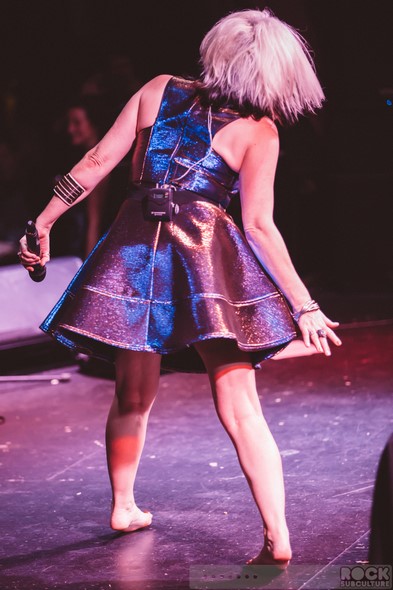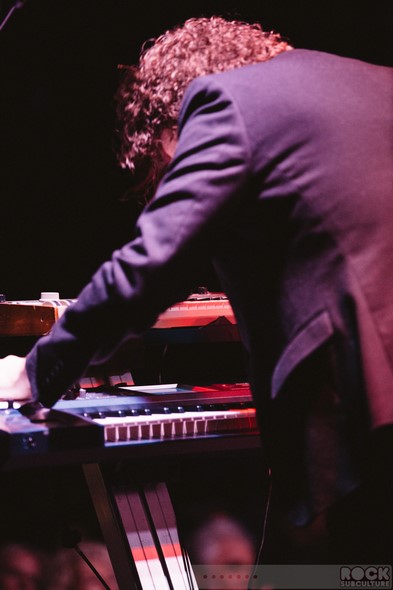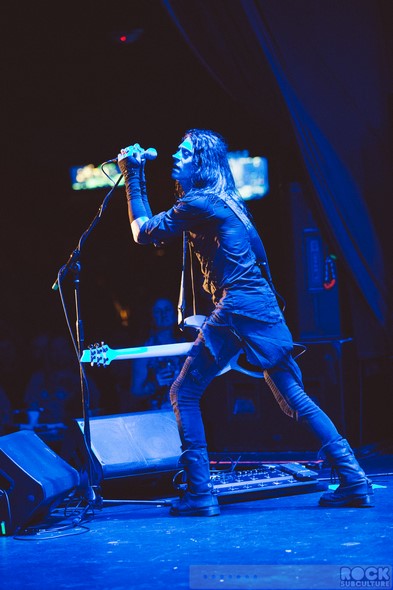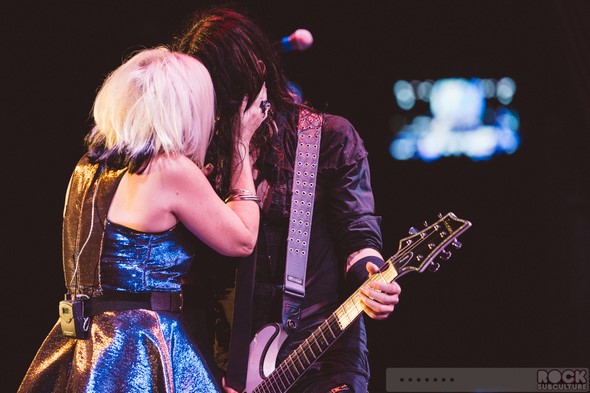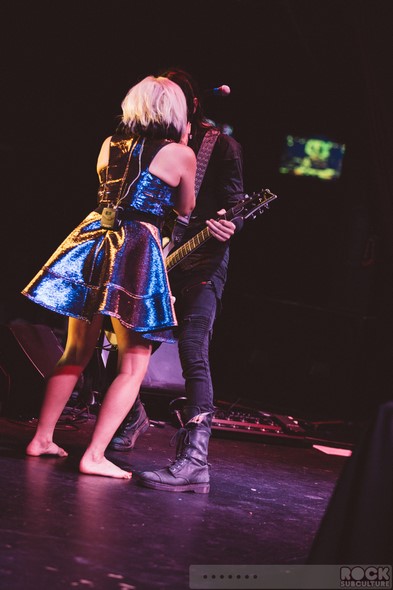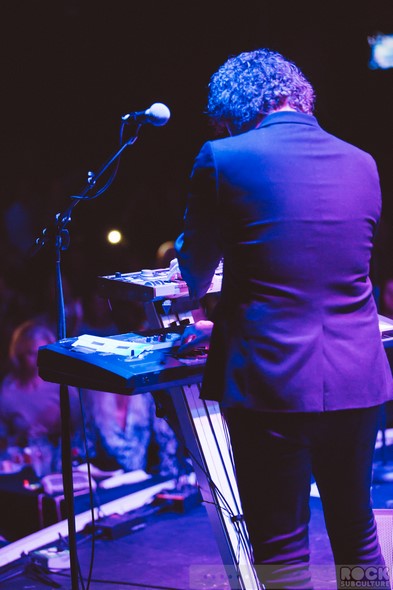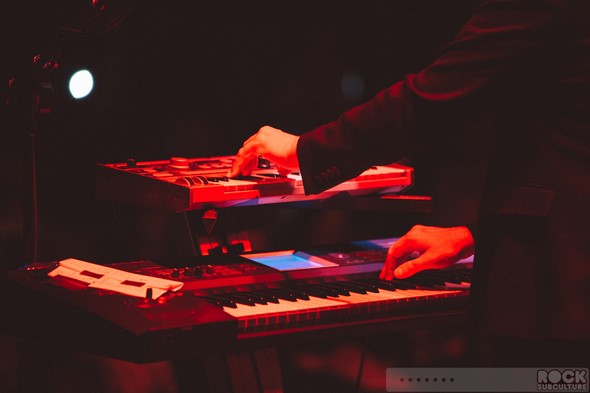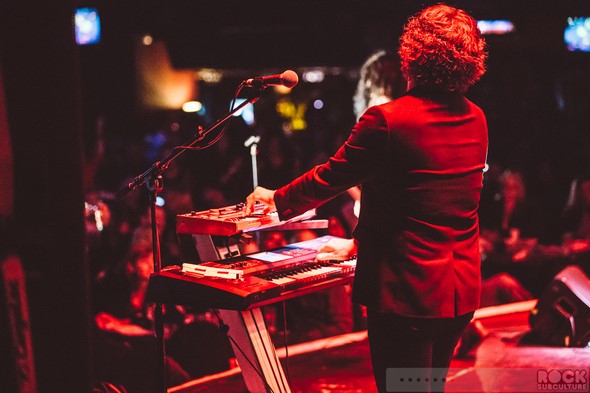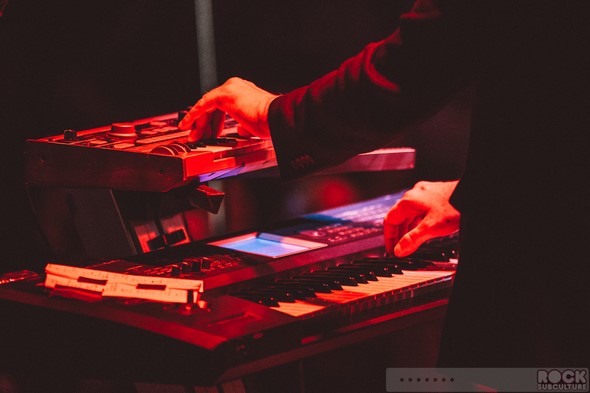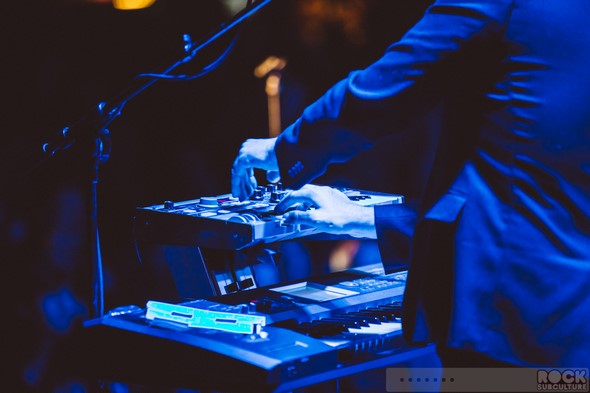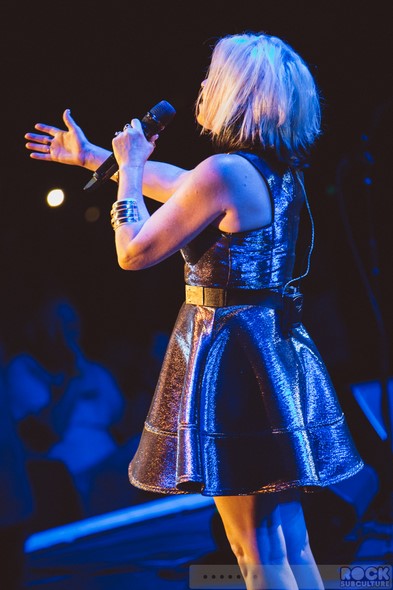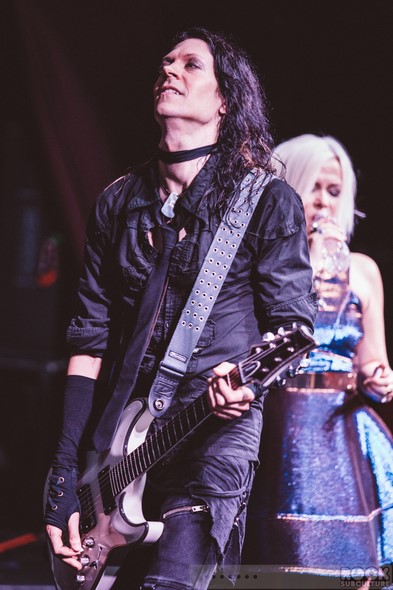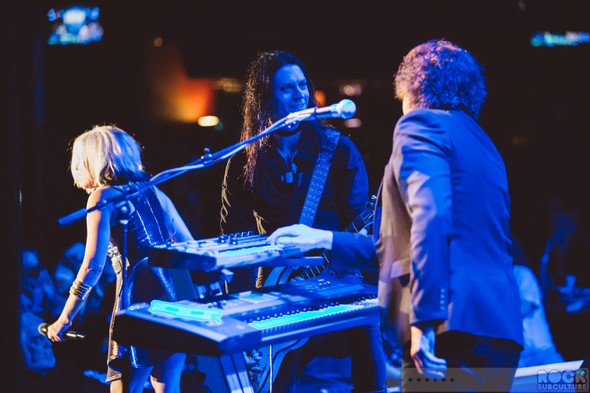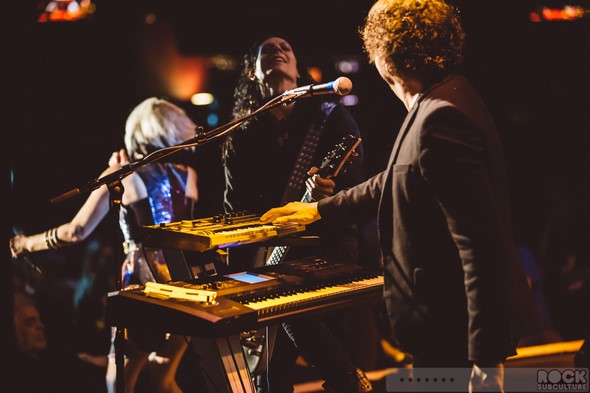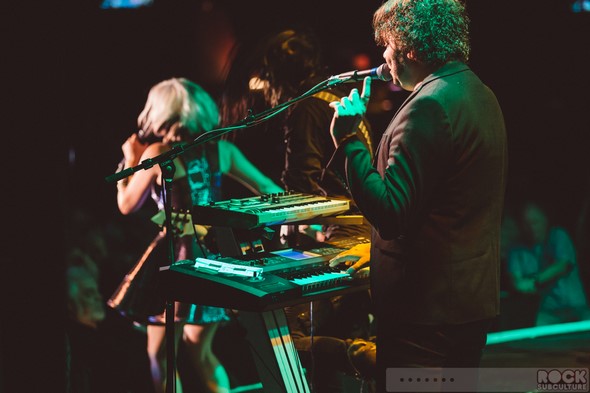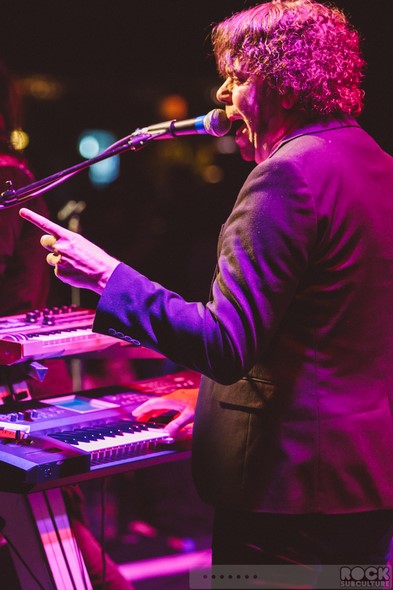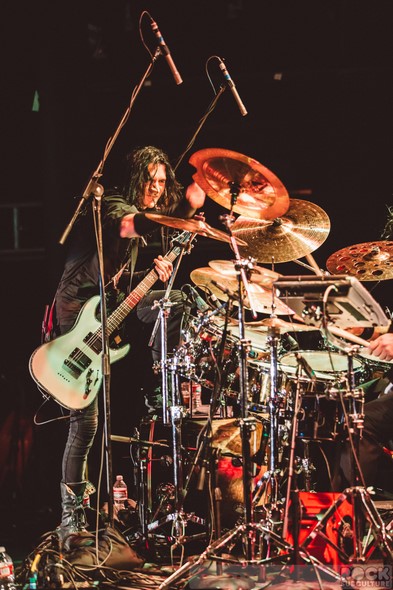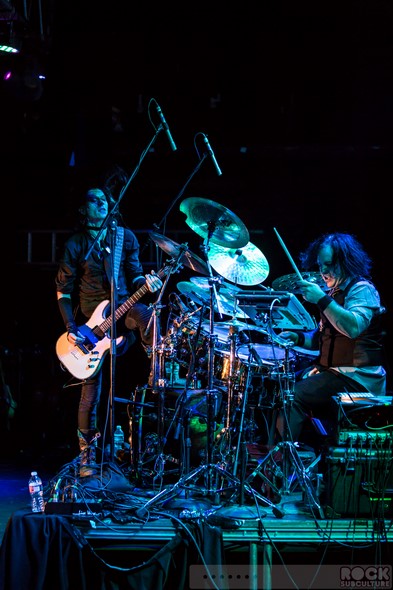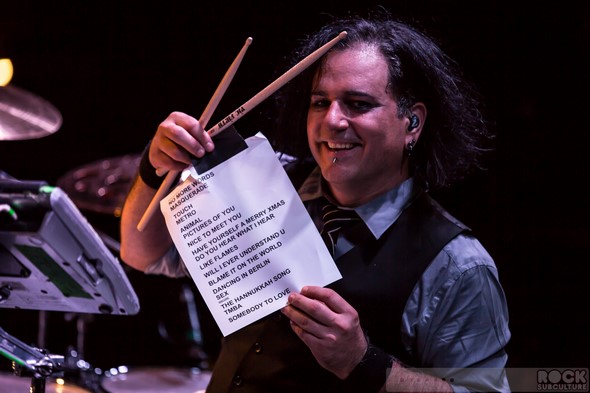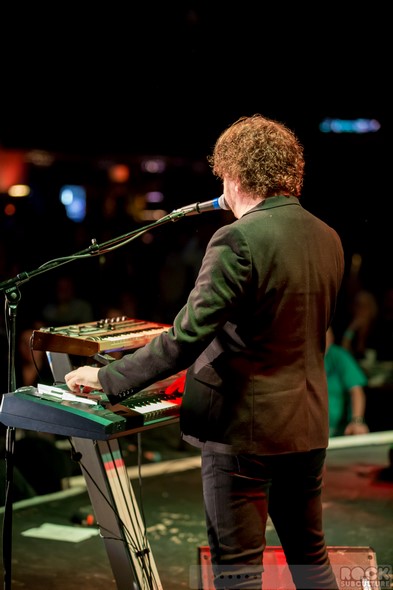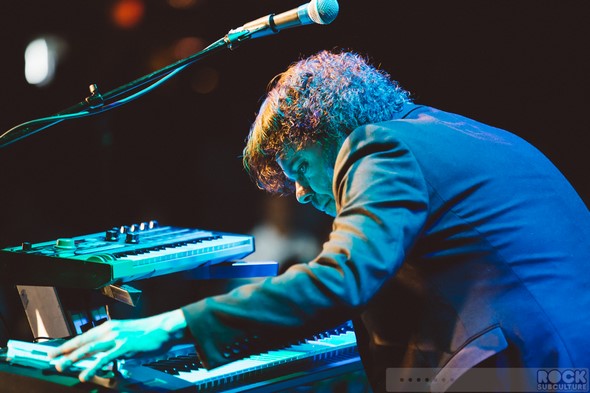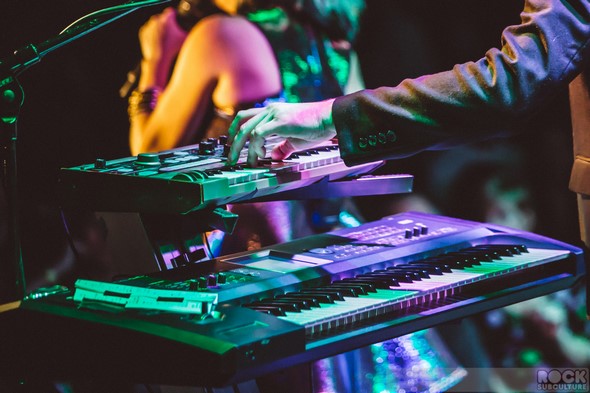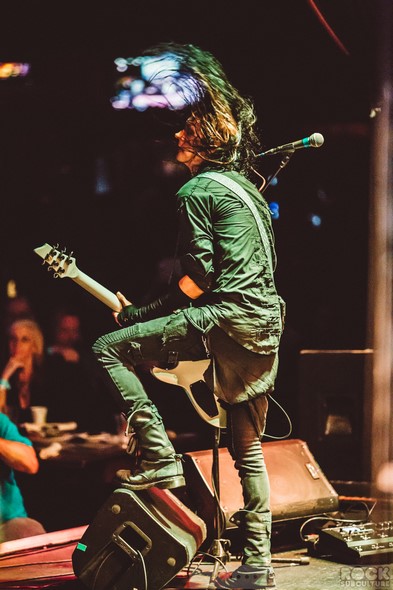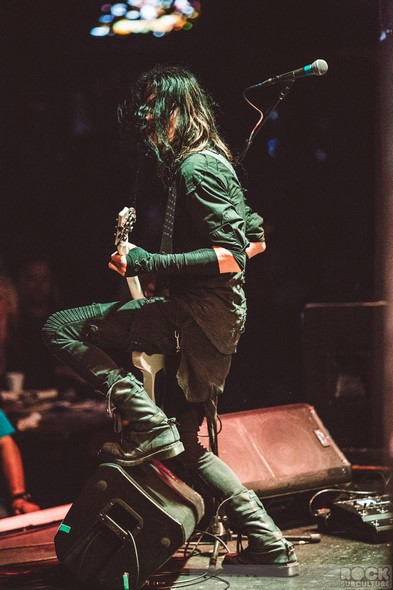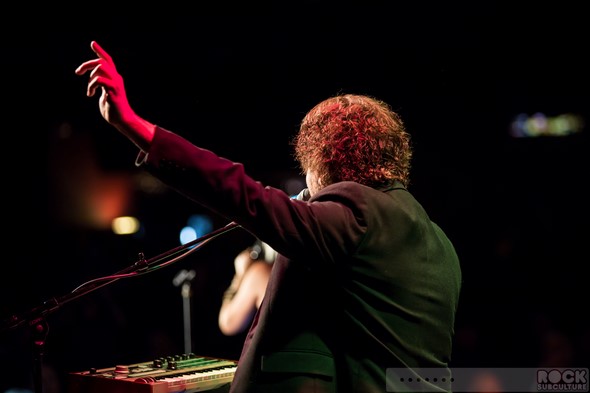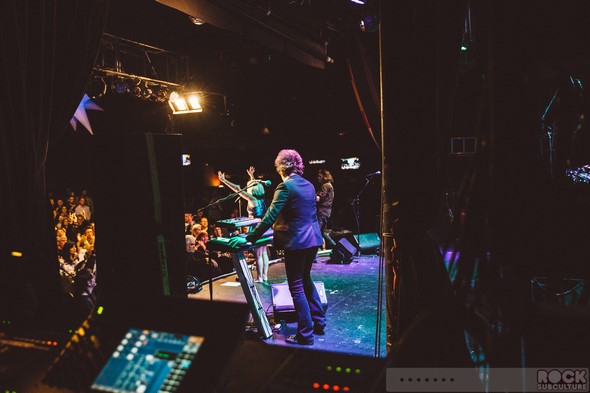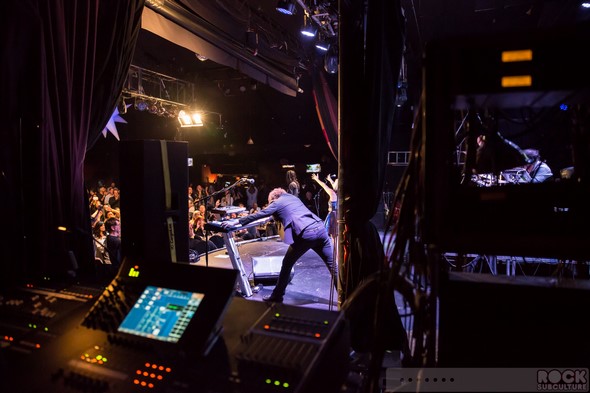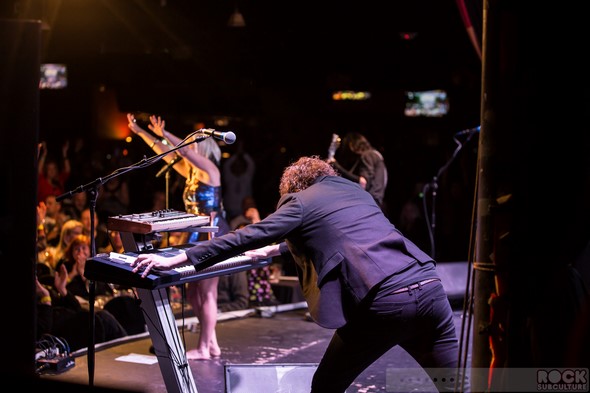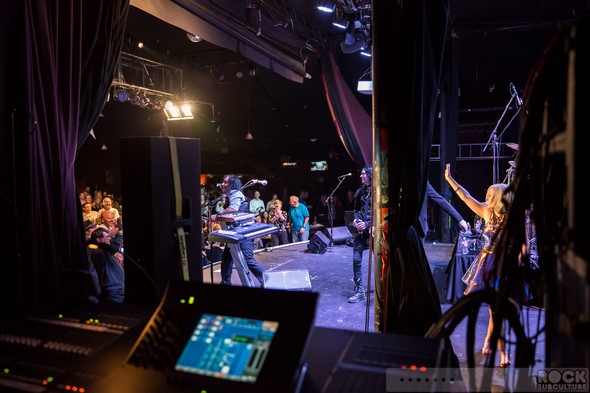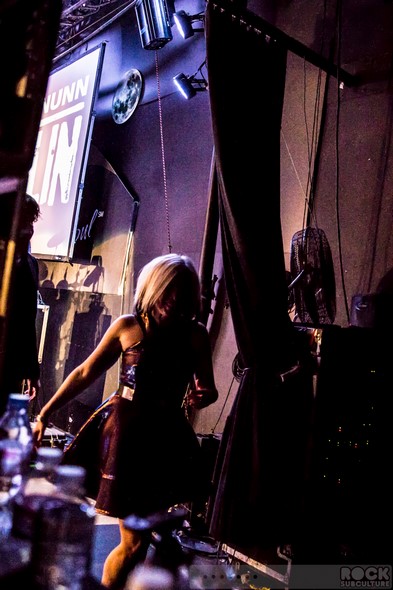 Jason DeBord