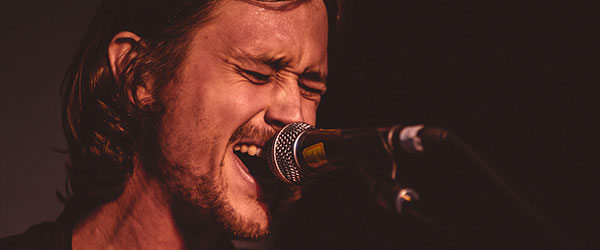 I am privileged to have my concert photography on exhibit at the new space, The Press Club in Seaside/Monterey, along with a cover feature and interview in the latest issue of The Monterey County Weekly.  Friday night, we held an art opening, which also served to launch The Press Club as well, and this event also featured an amazing live performance by Down and Outlaws, who rocked the place so hard that the local police showed up to see what was going on.  Definitely an incredible way for me to kick off my own 2015 concert season, and I'm excited to see Down and Outlaws have a big impact on the music industry at large via their upcoming studio album release this Spring.  They have amazing music, and know how to rock it live as well.

Who: Down and Outlaws
Event: Jason DeBord's Concert Photography Exhibit Art Opening
Venue: The Press Club by The Monterey County Weekly
Where: Monterey, California
When: January 16, 2015
I am humbled to be the cover feature of the latest issue of the Monterey County Weekly. I gave them an interview in conjunction with my concert photography exhibition at The Press Club.
You can read the full interview over on the official Monterey County Weekly website, as well as a sidebar feature and an interview with Down and Outlaws by clicking the image below: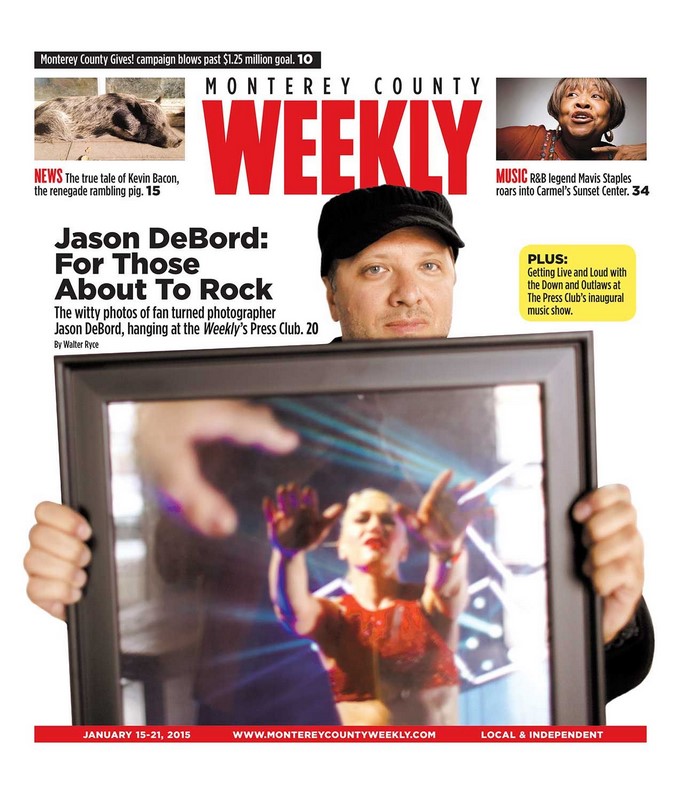 Below is the advertisement that had been running to promote
the art exhibit opening
I am discussing in this article: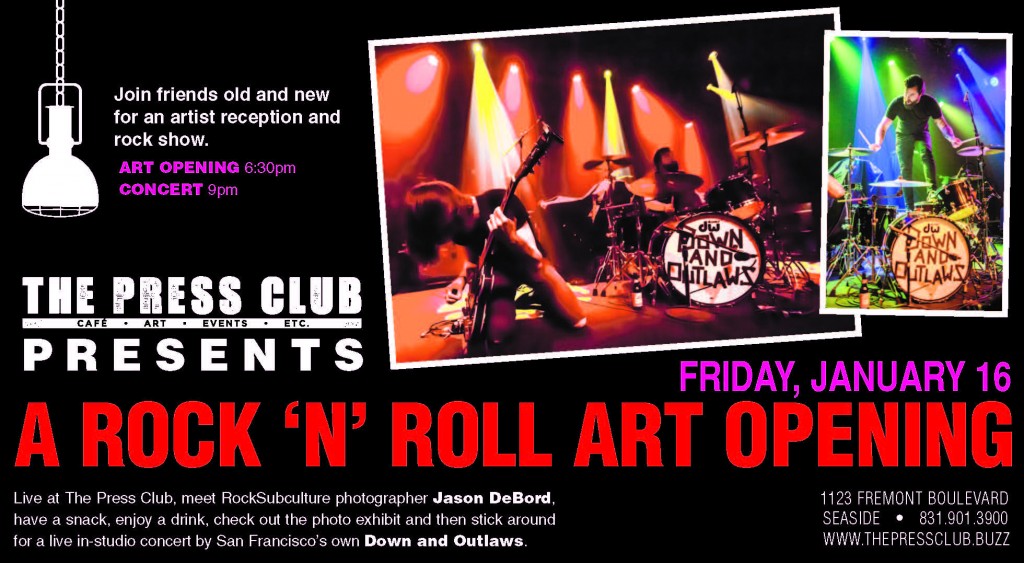 Below are images to show how the features laid out in the newspaper:
The Press Club
In December, I worked with curator Chris Winfield of Winfield Gallery in Carmel-by-the-Sea to install my latest concert photography exhibit at the newly launched art and culture attraction in Seaside/Monterey, The Press Club (read more about The Press Club here).  My last exhibit was at The Fresno Art Museum in the Summer of 2014.
"A Rock 'N' Roll Art Opening" on Friday night also served as the grand opening of The Press Club.
Jason DeBord's current work on display at The Press Club includes:
Rihanna
Metric
Heart
M83
Aerosmith
Crystal Castles
Coldplay
GROUPLOVE
BB King
Imagine Dragons
Fleetwood Mac
Morrissey
The Naked and Famous
Depeche Mode
Rihanna
Kurtis Blow
Peter Murphy
Reignwolf
The Brothers Johnson
Howard Jones
The Cure
Florence + The Machine
P!nk
No Doubt
The Heavy
Billy Idol
Below are photos of the photographic prints on display at Fresno Art Museum (the first four at on 3 foot by five foot canvas; all remaining prints are produced with 100-Year Plus Archival Pigmented Inks, printed using 12 colors, printed on Reflections Silver Metallic Ceramic Pearlescent Paper)…
Below are photos taken by Jason DeBord during the installation of the work at The Press Club…
Down and Outlaws
Members
Peter Danzig (guitar, vocals)
Kyle Luck (guitar)
Chris Danzig (bass)
Jon Carr (drums)
This was my second time seeing San Francisco group, Down and Outlaws.  I saw them for the first time the day after Christmas, supporting Reignwolf's first headlining tour, with their stop at The Independent in San Francisco.
I came away incredibly impressed with their band, their music, and their electric live show.  They know how to immediately win people over and turn them into fans, and I've seen it two times now at both shows.
Their unique blend of blues and rock is both authentic and catchy.  In particular on Friday night, playing to a mixed crowd of people of different ages and eras, I saw some people who'd never heard their music before singing along with the chorus on some songs, and less than halfway through their set, they had half the crowd up on their feet and dancing in front of them – at an art opening!  Down and Outlaws truly have it going on.
You can stream their six song EP on their official site, and purchase it on iTunes, and their first studio album is due around April or May of this year.  It will be amazing, and I expect it to rate in my favorite albums of 2015 at the end of the year.
Below are some photos of Down and Outlaws performing at The Press Club:
Jason DeBord