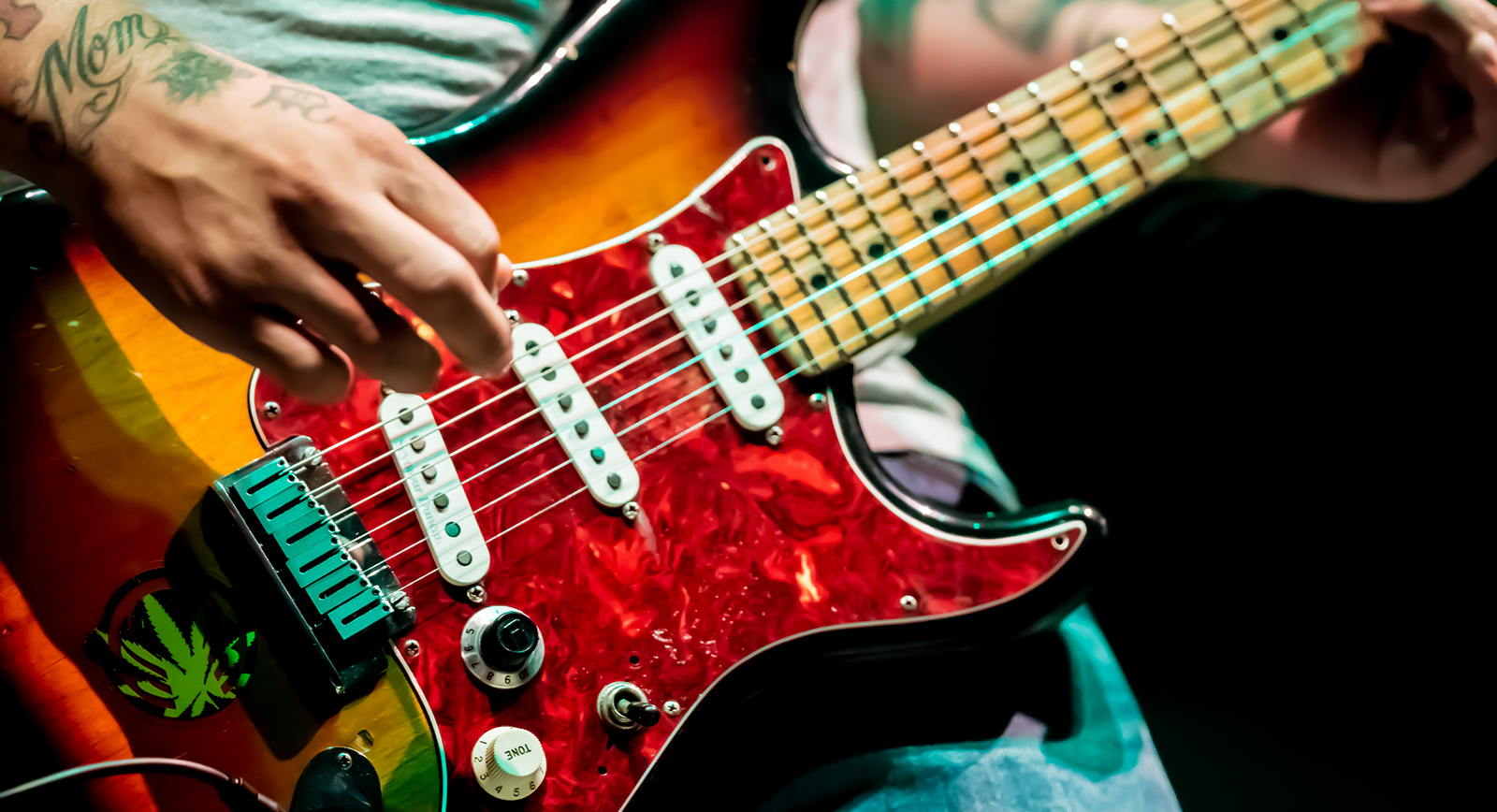 "This album's called "Doin' Time", because this here feels like Summertime, alright, so party with me…"  Rome, of Sublime with Rome, doing an updated version of the 1997 Sublime hit, which itself was an homage more than a cover of "Summertime" by George Gershwin.  Like ripples in a lake, impactful music can take on a life of its own as it moves through time.  Of course, Sublime with Rome is not Sublime (original vocalist Bradley Nowell died in 1996), but this band and tour is as much about the subculture as it is the music, and seems to draw a crowd that skews younger than one might expect, given that the original Sublime was a 90s era band.  But it was an evening filled out with music of several eras, with the youthful Bleeker kicking things off, with Tribal Seeds and Dirty Heads following.  Each had it's own unique genre-bending sound and style, providing an interesting kaleidoscope of music for those moved by reggae, hip hop, rock, and alternative.
Who: Sublime with Rome
Supporting: Dirty Heads
Supporting: Tribal Seeds
Supporting: Bleeker
Venue: Ironstone Amphitheatre at Ironstone Vineyards
Where: Murphys, California
Promoter: Richter Entertainment Group
When: July 27, 2016
Seating: (house photographer)
This was the third concert in Richter Entertainment Group's summer concert series at Ironstone Amphitheatre.

As mentioned in recent reviews of this venue, it is situated in the foothills east of Sacramento and Modesto.  "The Next Napa" is a really unique a beautiful place to come and relax and get away from it all.  Wine, fine and casual dining, and an overall atmosphere that's to die for, Ironstone is a real gem nestled in Northern California and offers a completely unique concert going experience.
Richter Entertainment Group have put together state of the art staging, lights and sound for their summer concert series.
Also mentioned in past reviews, I was more discerning with music in the 90s at the time, so I didn't come to this concert specifically as a fan of any of these artists.  My biggest impression was with the original Sublime, as I was living in Los Angeles in the mid-90s and local (World Famous) KROQ put Sublime into heavy rotation.  In any event, this review is not informed with any depth of knowledge or experience of these bands.
For the full schedule of upcoming shows at Ironstone Amphitheatre this summer, check out my preview article: LINK
My wife, Shelley DeBord, also provided photography duties with this show, so you can note her shots with the pink border watermark while mine have the white border watermark:
Bleeker
Members:
Taylor Perkins (vocals)
Cole Perkins (lead guitar)
Dan Steinke (guitar)
Mike Vandyk (bass)
Chris Dimas (drums)
Bleeker were the first band of the evening, and represented the most rock and roll style of the four artists.  They were formed in Ontario by two sets of brothers in 2003, when two of the members were just 12 years old.  They've released two studio albums to date.  Original drummer Dustin Steinke left to join Nikki Sixx's Sixx:A.M.
Bleeker brought a lot of energy to the stage and the mass of Sublime and Dirty Heads fans were very receptive to their music and sound.
Below are some photos of Bleeker performing on stage (click any image to open a virtual lightroom with higher resolution versions of each photo):
Tribal Seeds
Members:
Steve Jacobo (vocals, guitar)
Tony-Ray Jacobo (producer)
Carlos Verdugo (drums)
Victor Navarro (bass)
E.N Young (keyboards, vocals)
Ryan Gonzo (guitar, vocals)
Luis Castillo (keyboards)
Tribal Seeds was formed in San Diego in 2005 by brothers Steve and Tony-Ray Jacobo.  They came onto the stage as you might imagine a headliner, with quite a large band that felt even more interesting as they shared vocal duties as their set wore on.  Very centered in reggae sounds, the crowd went pretty wild for their music.
They've been fairly prolific with Representing being their last full album and a new single, "Surrender", out this year.
Below are some photos of Tribal Seeds performing on stage (click any image to open a virtual lightroom with higher resolution versions of each photo):
Dirty Heads
Members:
Jared Watson (Dirty J) (vocals)
Dustin Bushnell (Duddy B) (vocals, guitar)
Jon Olazabal (percussion)
Matt Ochoa (drums)
David Foral (bass)
Shawn Hagood (keyboards)
Dirty Heads were formed in 1996 in Huntington Beach, bringing together ska, hip hop, rock, and reggae.  Jared "Dirty J" Watson and Dustin "Duddy B" Bushnell met in high school and starting working together.
They put on my favorite set of the night, and are to my ears the most interesting of the line-up musically.  They've even covered Coldplay's "Viva La Vida".
Their most successful song was actually a collaboration with Rome, 2010's "Lay Me Down".
Dirty Heads have put out five studio albums, with their new self-titled album released just a few weeks ago.
I wasn't too familiar with them prior to this date, but I really enjoyed their set and they've inspired me to check out their music, which is quite original.
Set List:
Burn Slow
My Sweet Summer
Dance All Night
Your Love
Stand Tall
Too Cruel
Red Lights
Medusa
Franco Eyed
Oxygen
Moon Tower
Spread To Thin
Sloth's Revenge
Lay Me Down (with Rome)
That's All I Need
Below are some photos of Dirty Heads performing on stage (click any image to open a virtual lightroom with higher resolution versions of each photo):
Sublime with Rome
Members:
Rome Ramirez (vocals, guitar)
Eric Wilson (bass)
Josh Freese (drums, percussion)
Following the death of original Sublime vocalist Bradley Nowell, Bud Gaugh and Eric Wilson formed Long Beach Dub Allstarts in 1997, and this lasted until 2002 as the pair went off to participate in other musical projects.
Sublime with Rome has its origins as a band in 2009, wherein Rome (only 20 years old at the time) performed with Wilson and Gaugh using the Sublime name, thought the estate of the deceased Nowell legally challenged it's use.  In 2010, they began recording and performing as Sublime with Rome.
In it's current incarnation, the sole original member of Sublime is bass player Eric Wilson.
They have put out two studio albums of original material, 2011's Yours Truly and 2015's Sirens.
In addition to the Sublime fan base, the new incarnation of the band has cultivated a new generation of followers, and with Rome being much younger than 46-year old Eric Wilson, they reach a much more broad audience with their new music and Sublime covers alike.
I was not a Sublime follower back in the day, but since their core hardcore audience was in Southern California and I was living in Los Angeles at the time, I heard them played on KROQ quite a bit.  The first song I remember hearing was "Date Rape", which at the time I initially thought was some kind of skit for the Kevin and Bean morning show or something… it seemed like KROQ was playing it once every fifteen minutes or so.
It is interesting to compare the original Sublime music and recordings with the new material and Sublime covers by Sublime with Rome.  Sublime had more of a surf rock sound to me (with some reggae influences) and Sublime with Rome really wraps itself more in the reggae style and culture, and seems to bring out more of that youthful drinking and smoking crowd.
It was cool that Rome came out during each of the supporting band's own sets to riff with them a bit, and their was definitely a vibe of democracy with the bands in full support of one another.
One change with this show at Ironstone Amphitheater was all of the bass speakers added to their already incredible sound system.  The added low frequency definitely brought the reggae signature, but at times it did overpower the vocals during the Sublime with Rome set.
Sublime with Rome definitely delivered what the fans came to see and hear, and it was high energy all around throughout the night.
Set List:
Date Rape (Sublime cover)
Smoke Two Joints (The Toyes cover)
Wrong Way (Sublime cover)
40oz. to Freedom (Sublime cover)
Promise Land Dub
Pawn Shop (Sublime cover)
Wherever You Go
You Better Listen
Take It or Leave
April 29, 1992 (Miami) (Sublime cover)
We're Only Gonna Die for Our Own Arrogance (Sublime cover)
Panic
Skankin
Doin' Time (Sublime cover)
Badfish (Sublime cover)
Let's Go Get Stoned (Sublime cover)
Encore:
Sirens (with The Dirty Heads)
What I Got (Sublime cover)
Santeria (Sublime cover)
Below are some photos of Sublime with Rome performing on stage (click any image to open a virtual lightroom with higher resolution versions of each photo):