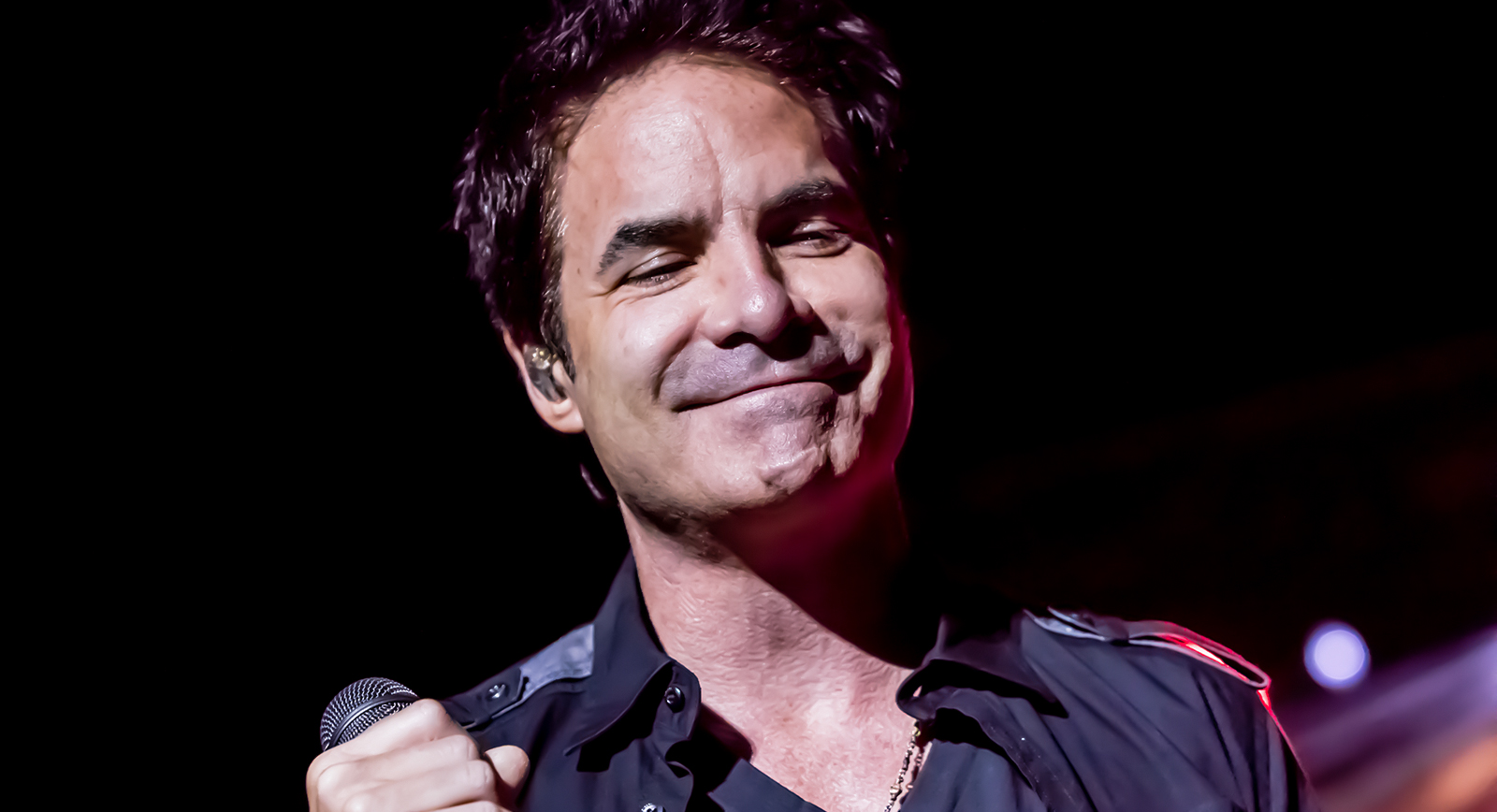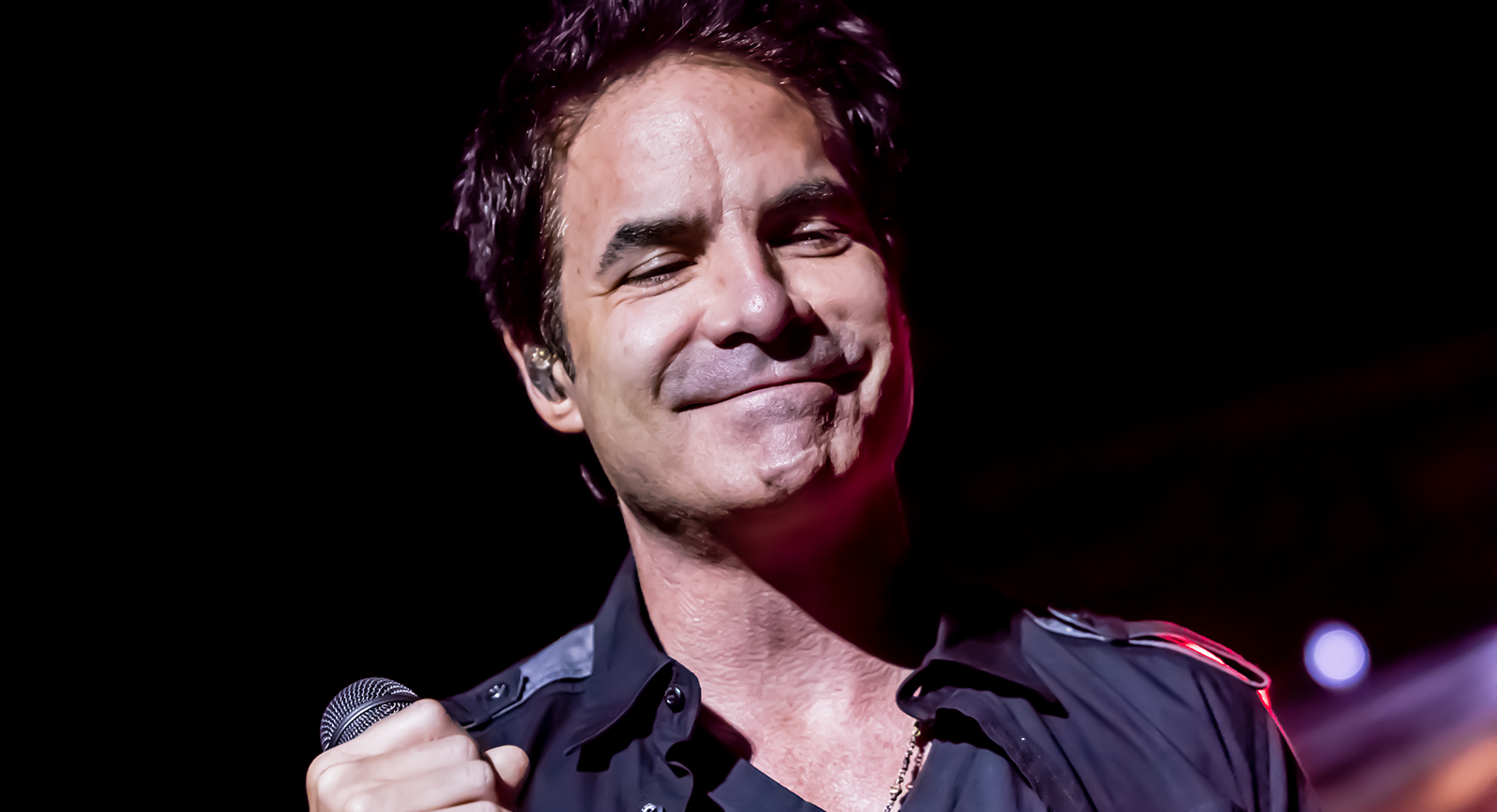 "I don't even know where we are right now…" Patrick Monahan of Train to a sold out crowd of upwards of 7,000 fans at Ironstone Amphitheatre at Ironstone Vineyards in Murphy's California.  Train certainly brought the magic to turn out such a massive number of fans to Murphys, California for a special evening under faint moonlight and brilliant lights from the stage on which they and The English Beat performed on Saturday night.  Bringing a mix of hits, new songs, and covers, Train had the crowd up and out of their seats most of the night, and Monohan was on point vocally as well as engaging with fans, taking selfies with their mobile phones as well as performing one song from out in the audience.  It was really a stellar show that left most satisfied but also probably thinking about doing it all again in the future.
Who: Train
Supporting: The English Beat
Venue: Ironstone Amphitheatre at Ironstone Vineyards
Where: Murphys, California
Promoter: Richter Entertainment Group
When: August 6, 2016
Seating: (house photographer)
This event was the fourth in Richter Entertainment Group's Summer Concert Series at Ironstone Amphitheatre at Ironstone Vineyards in Murphys, California (see reviews for Darius Rucker, Goo Goo Dolls, and Sublime with Rome).
Monahan's quoted sarcasm at the start of this article is in reference to the unique location of Ironstone Vineyards, which is found , in the foothills outside of Sacramento and Modesto.  Nicknamed "The Next Napa", the hosting winery offers tasting and wine sales as well as fine and casual dining.  A perfect blending with the state-of-the-art concert facility that plays hosts to these concerts every Summer, courtesy of Richter Entertainment Group.
It definitely offers a unique concert going experience, with traditional assigned seating in the front section near the stage, with a vast space behind that allowed patrons to bring their own lawn chairs and what not and find the spot that calls to them.  The distance is not too much of a disadvantage, with the two large jumbo screens on either side of the stage showing all the action from multiple, rotating angles.  And the lighting and sound is as good as it gets for outdoor live music and entertainment
My wife, Shelley DeBord, also did photography alongside me with this show, so you can note her shots with the pink border watermark while mine have the white border watermark:
Note: If images in each section don't appear to load correctly, please refresh the page (F5 on your keyboard) – works best with Google Chrome browser – sorry, it's just a lot of photos to load – thanks!  Click any image to view larger in virtual lightroom:
The English Beat
Members:
Dave Wakeling (lead vocals, guitar)
Brian "Nucci" Cantrell (drums, vocals)
Matt Morrish (sax, vocals)
Kevin Lum (keys, vocals)
King Schascha (toasting, great vibes)
Minh Quan (keys, vocals)
Brad Engstrom (bass, vocals)
I've covered performances by The English Beat several times in the past few years, and they remain one of my favorites. So many incredible songs (that intersect with my own nostalgia, having grown up with works from The Beat, General Public, and Ranking Roger) and that signature joy that Dave Wakeling brings to the stage.  He seems to have been put on this Earth to do exactly what he is doing… something you can't say about too many people.
Dave Wakeling and his music, as I've said in the past, is a sort of genre unto itself…  and a real manifestation of Wakeling's own energy and attitude and view of the world.
Currently, two versions of the original band play today – the U.S. version (The English Beat) fronted by Dave Wakeling (who lives in California) and the UK version (The Beat) fronted by Ranking Roger.
Operating on two continents, Dave Wakeling is the only original member of the U.S. version of the band, and as the line-up evolves a bit over time, the current incarnation is stellar.  Minh Quan, who I last saw performing with the opening band at another English Beat show, has now joined Kevin Lum as a second keyboard player with the band, which worked great.  Matt Morrish, long time now with the band on sax, put in an energetic show as always with that critical, signature sound.  They've had some changes with bass and guitar and "Nucci" continues laying down those beats on the drums.  My favorite addition to the live show in recent years is King Schascha, who fills the toasting role with true style and enthusiasm.
As far as I know there is still no release date set for the new album, Here We Go Love, but you can keep tabs on the status at Pledge Music.
With only two bands taking the stage, The English Beat had ample time to put the crowd under their two-tone spell, and had the majority of the massive crowd up on their feet and celebrating their awesome music.
Below are the songs played by The English Beat Thursday night:
Rough Rider (Prince Buster cover)
The Tears of a Clown (Smokey Robinson & The Miracles cover)
Rude Boy Skankin'
I'll Take You There (The Staple Singers cover)
I Confess
Save it for Later
Tenderness (General Public cover)
Rankin' Full Stop / Mirror in the Bathroom
Below are some photos of The English Beat performing on stage (click any image to open a virtual lightroom with higher resolution versions of each photo):
Train
Members:
Patrick Monahan (lead vocals, guitar)
Jimmy Stafford (lead guitar backing vocals)
Jerry Becker (rhythm guitar, keyboards, backing vocals)
Hector Maldonado (bass, backing vocals)
Drew Shoals (drums)
Nikita Houston (backing vocals)
Sakai Smith (backing vocals)
Train is a "roots rock" band from San Francisco that was formed by vocalist Patrick Monhan in 1993.  Highly acclaimed for their work, they've won three Grammy Awards and found much commercial success with their work as well.
Prior to this event, I was not too familiar with Train…  I knew their big hits but not much more beyond that other than having watched Patrick and Jimmy's appearance on Live From Daryl's House.
With that show and in listening to Train's studio recordings and live performance on Saturday night, I think the "roots rock" thing – something I'd never even heard of – starts to make sense.  Train's music has a distinctly looser style that "feels" a bit freeform to the listener, but is maybe anything but…  I would imagine that style would be much harder to pull off than a more traditional rock and roll style that conforms to a tighter style and formula.  The artists that come to mind that capture this same style include 10,000 Maniacs and Sheryl Crow.
In any event, I have read that front man Patrick Monahan was part of a Led Zeppelin cover band prior to Train, so it's not surprising that their latest album, Train Does Led Zeppelin II, is a covers album of the legendary band's work.  Released in June as their ninth studio album, though in their show they played songs from a forthcoming new album).
Train found success at the start with their self-titled debut album in 1998, though are maybe best known for the incredible "Drops of Jupiter (Tell Me)" from the 2001 album of the same name, as it earned them two of their Grammy Awards.  Another massive hit was "Calling All Angels" from 2003's My Private Nation.  2009's Save Me San Francisco included a number of hits, with "Hey, Soul Sister" probably breaking through most significantly.
They opened their set on Saturday night with a blazing cover of Prince's "Let's Go Crazy", with the stage bathed in purple lights.  Prince is one of my all-time favorites, and I love what they did with the song, and it was an awesome way to kick things off with the crowd as well, as you didn't really know what to expect next.
When they got to the third some, "If It's Love", Monahan worked one end of the stage to the other reaching down into the crowd to borrow cell phones from fans to take selfies.
As always the sound at the venue was stellar, which also means it can be unforgiving for the artists on stage.  For Train, it provided a platform to showcase their true gifts and real talent, all of which of course hinged on not just Monahan's vocals but his delivery.  His voice was truly remarkable (and this is coming from a casual fan of their work) – I really could not have been more impressed.  Their music maybe sounded even better (and fuller) live.  So I would put them in the rare category of bands that excel both in the studio and on stage – they put on a tremendous concert.
Monahan also knows how to connect with fans from the stage, and he seemed to feed off the energy from the crowd to keep building the show up as they went along.  With that massive crowd in attendance (usually requiring a less intimate sports arena or amphitheater), it was really something to see the fans taking it all in throughout the concert.
I personally came away quite interested in Train and going back through their catalog to see what I've been missing.  If you get a chance to check them out on tour, I'd really recommend it.
Set List:
Let's Go Crazy (Prince cover)
50 Ways to Say Goodbye
If It's Love
Meet Virginia
I Am
The News
Angel in Blue Jeans
She's On Fire
Save The Day
Calling All Angels
Save Me, San Francisco
Bruises
Marry Me
Play That Song
Hey, Soul Sister
Drive By
Encore:
Hotel California (The Eagles cover)
Drops of Jupiter / Space Oddity (David Bowie cover)
Below are some photos of Train performing on stage (click any image to open a virtual lightroom with higher resolution versions of each photo):