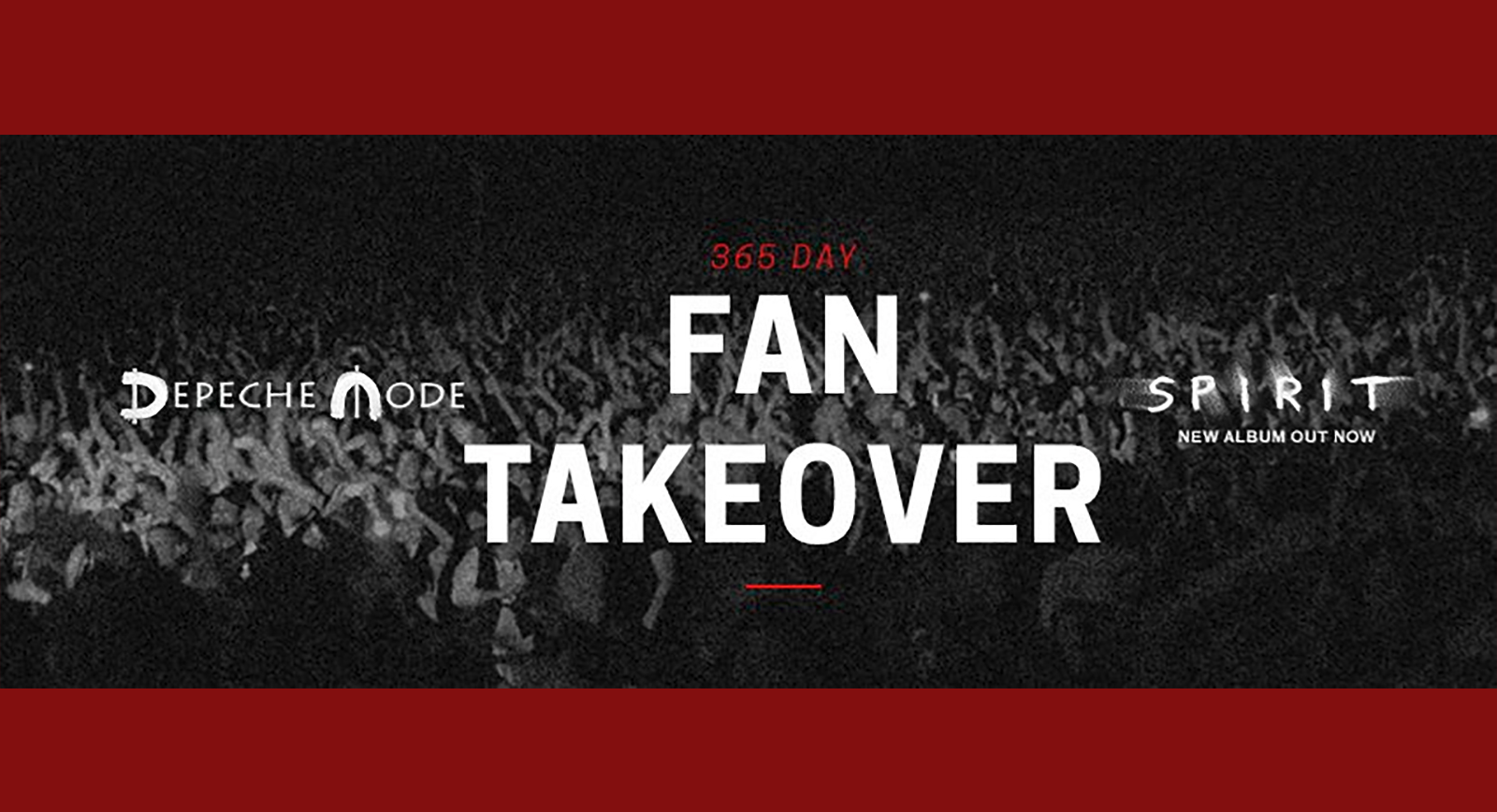 2017 is a big year for Depeche Mode.  The band has released their 14th studio album, Spirit, and they embarking on their latest world tour this year.  However, DM are doing something really interesting this year – inviting fans to apply for an opportunity to takeover their official Facebook page for one day, with plans to do this for one full year with a different fan featured each day.  Well, I was surprised to learn I was selected to do this, so I thought I would publish this supplemental feature for fans who make their way over to my Rock Subculture website…
Below is the announcement about the Depeche Mode Facebook Takeover by Dave Gahan himself:
You can apply yourself at: www.depechemode.com/takeover/apply
You can check out Depeche Mode's official Facebook page at www.facebook.com/depechemode/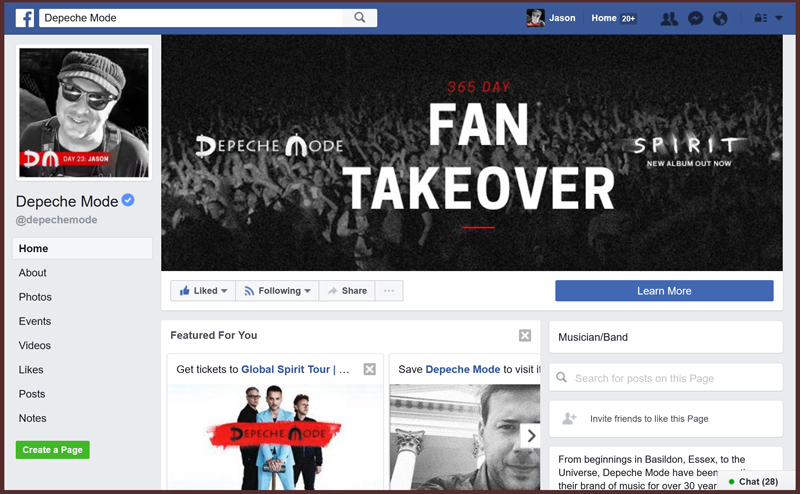 So my "Takeover" day is "Day 23" (April 9, 2017).  Depeche Mode's Facebook team gave me this avatar to use on Facebook: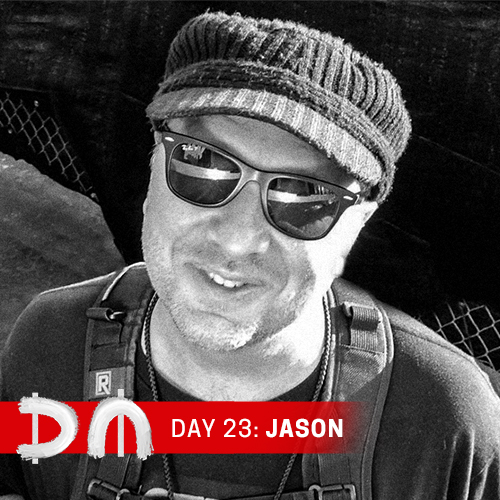 Official Depeche Mode Facebook Links
Below are links directly to my posts on the Depeche Mode Facebook page:
Post #1 – Introduction
Post #2 – Depeche Mode Adventures Overseas
Post #3 – Depeche Mode in Croatia
Post #4 – Depeche Mode London, Videos & Moments
Post #5 – Depeche Mode Memorabilia
Introduction
My name is Jason DeBord and I live in California.  Depeche Mode changed the trajectory of my life going back to the release of Speak & Spell; Music For The Masses made them my favorite band.  It was my favorite album, but it was released in that time of your life where you are struggling to figure out who you are and where you fit into the world.  So high school for me kicked off with Music For The Masses and transitioned into Violator, and then Sounds of Faith and Devotion came out early on in my college years.  So those will always be my favorites.
I wear a lot of hats, including as a music journalist and photographer for this website, Rock Subculture.  Since 2012 or so, I've professionally photographed hundreds of concerts.
My greatest DM adventure was the European tour for Delta Machine, where I covered shows in Budapest, Zagreb, Bratislava and London.  A dream come true, I got to photograph one of their live shows professionally for the first time!
I managed to dig up some of my older Depeche Mode concert tickets…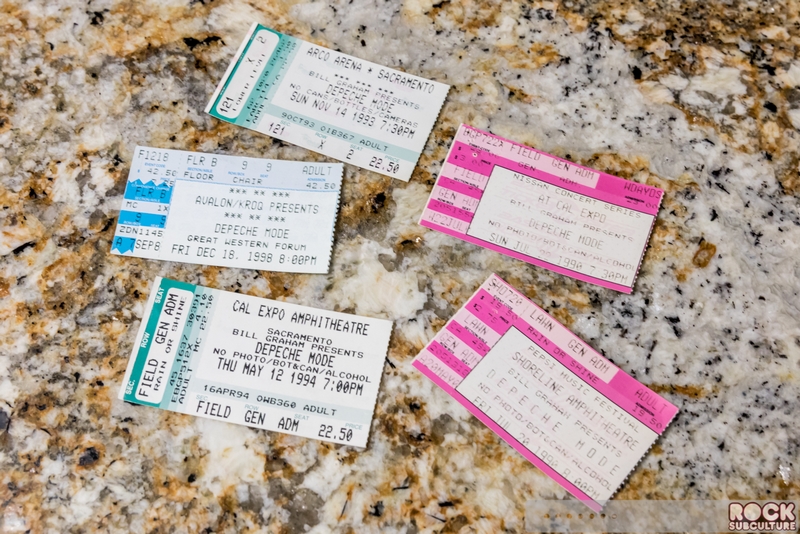 2013 Delta Machine Tour (Europe + England)
I'd seen Depeche Mode many times in my life, going back to Violator when I was in high school.  Music for the Masses was and still is my all time favorite album (from any artist).  I started seeing Depeche Mode live in 1990 with the Violator tour (I was finally old enough to drive).
Up until the Delta Machine tour in 2013, I'd never seen the band live outside of California, and I was at a point in my life where I was traveling overseas and loved it.  I decided it was time to have a bit of a Depeche Mode adventure.  This was a year before I met my wife, Shelley, so I went alone and plotted out my dates based around both Croatia (where I have roots and family) and the two London shows (my favorite city in the world).
I ended up going to five shows overseas in total.  For the European portion I began in Vienna drove from country to country, a lot of it on the Autobahn, and then finished off the trip by flying into London with the back-to-back O2 shows.
It was truly one of the best experiences of my life.  I met so many incredible fans over the course of a few weeks, and I got to visit so many wonderful countries and cities.  Seeing so much history and culture.  And plenty of memories that still make me laugh…
I wrote lengthy reviews of each date on my Rock Subculture website.  I only shot one of the shows professionally (using my DSLRs from the security pit in front of the stage); with the other shows I purchased GA tickets and lined up early each morning for the evening concerts, hoping to get up as close as possible to the stage (and with those other shows I still took some photos and videos with non-pro pocket cameras).
Here is the list of shows I attended (click link or photo to jump to each review):
May 21, 2013: Puskás Ferenc Stadion in Budapest, Hungary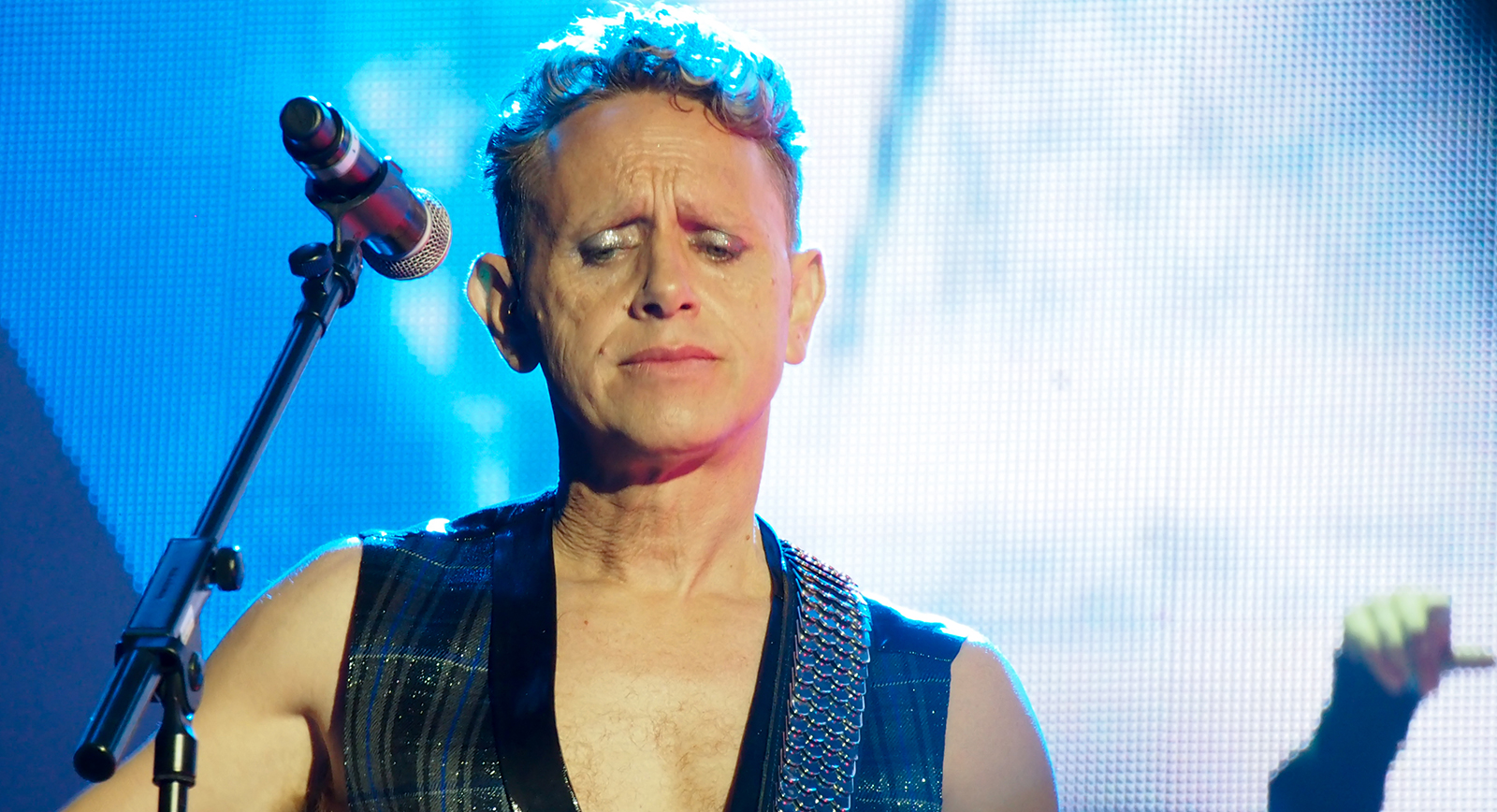 May 23, 2013: Zagreb Arena in Zagreb, Croatia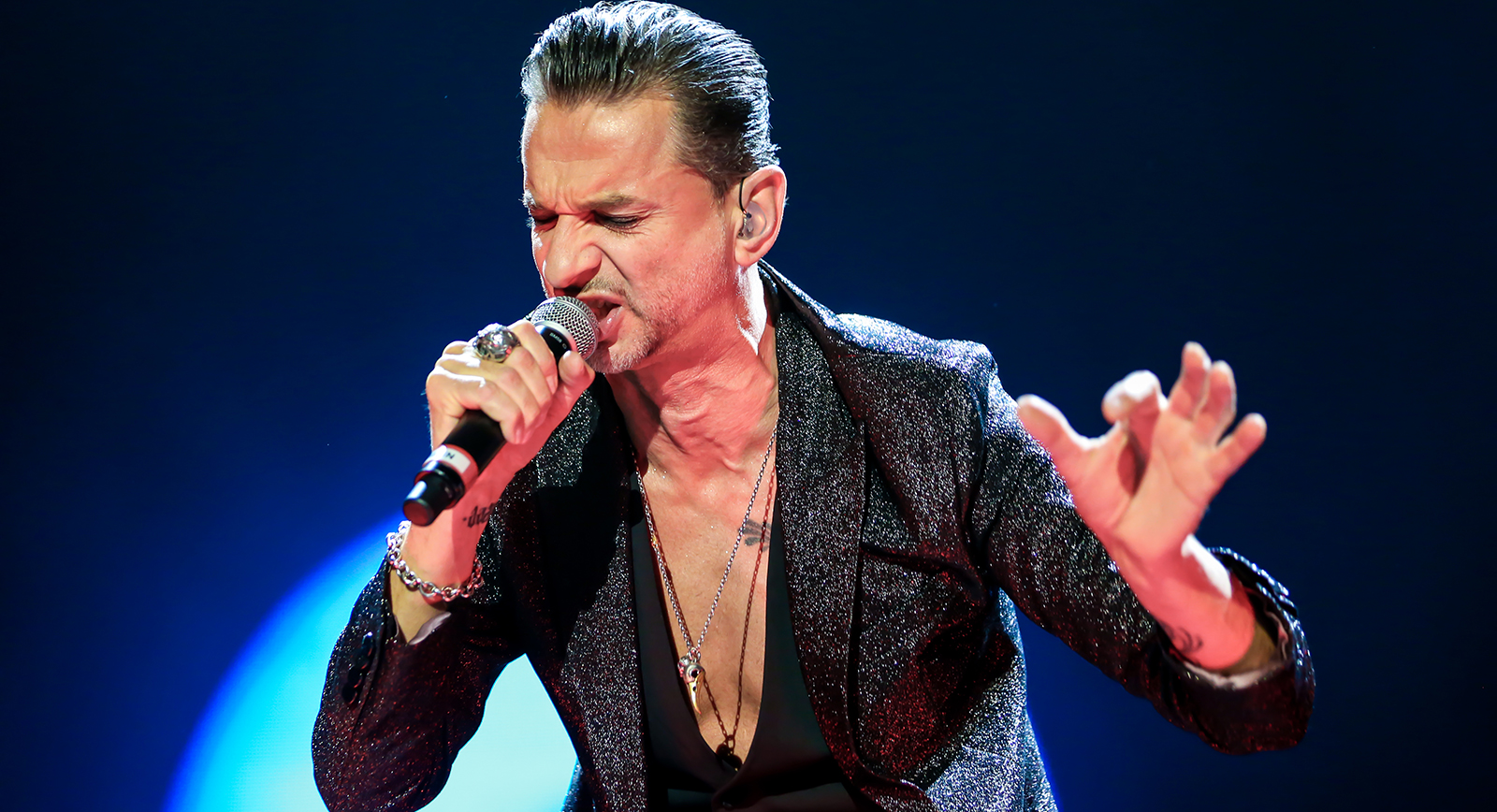 May 25, 2013: Štadión Pasienky in Bratislava, Slovakia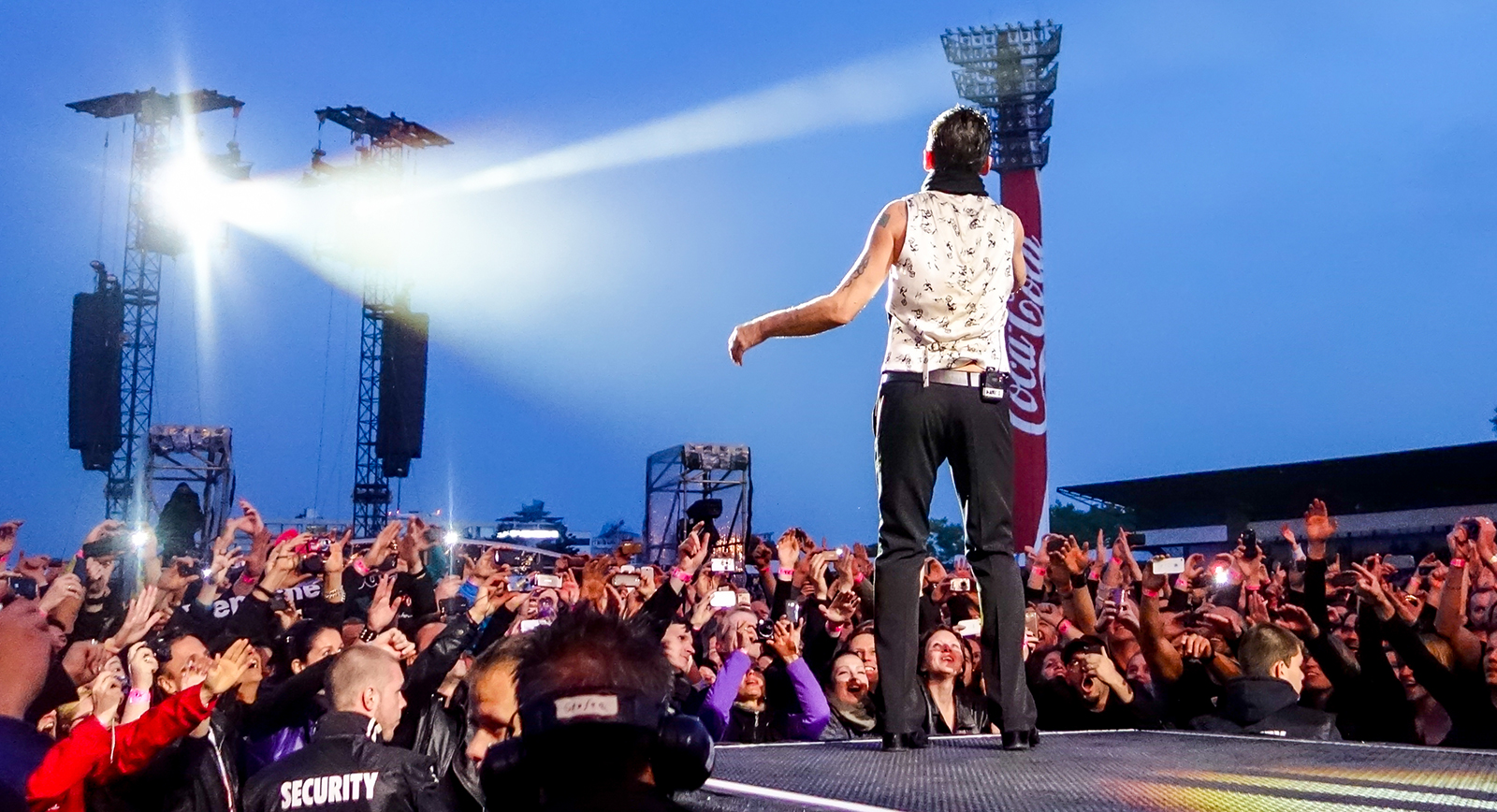 May 28, 2013: The O2 Arena in London, England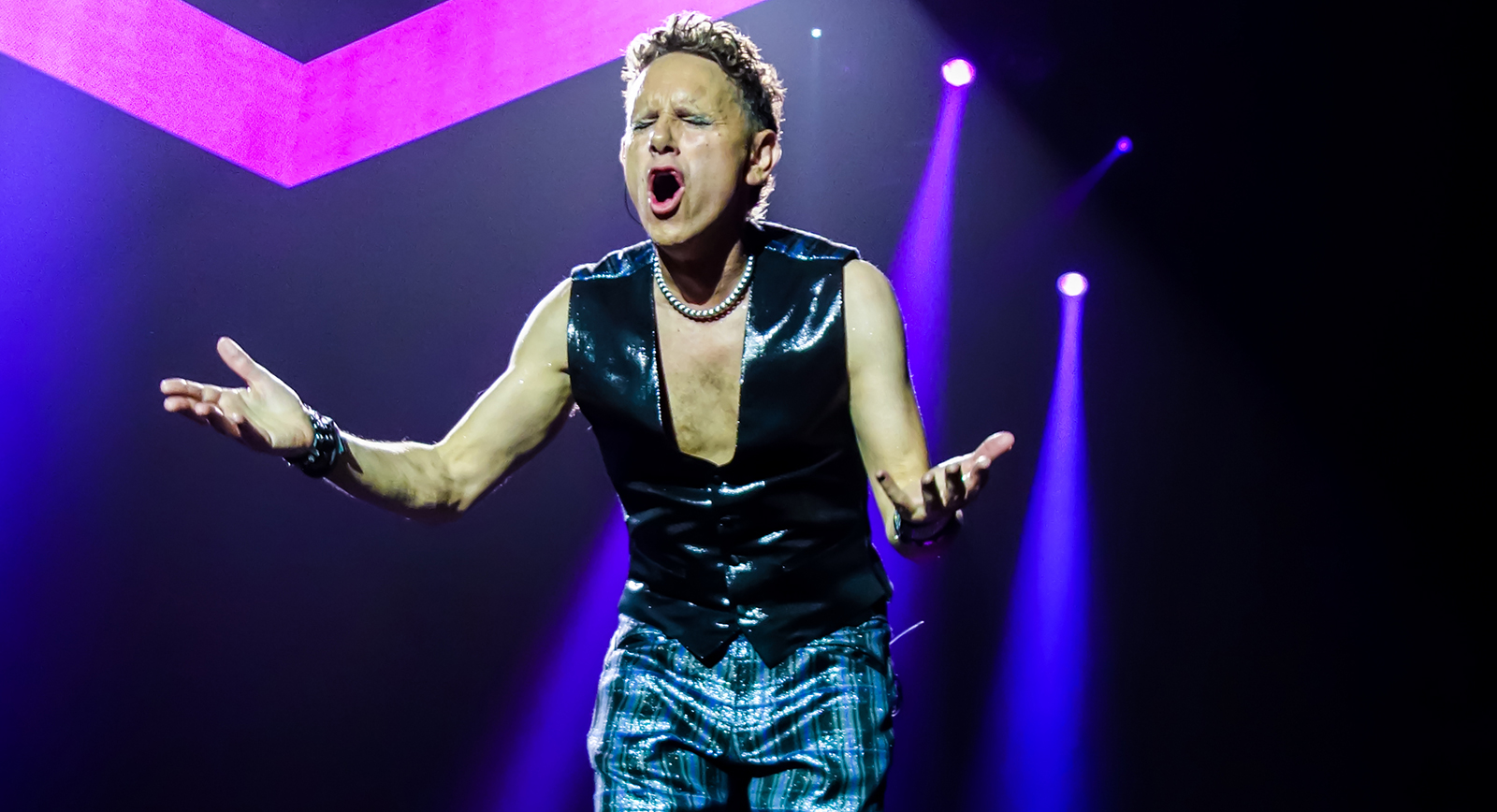 May 29, 2013: The O2 Arena in London, England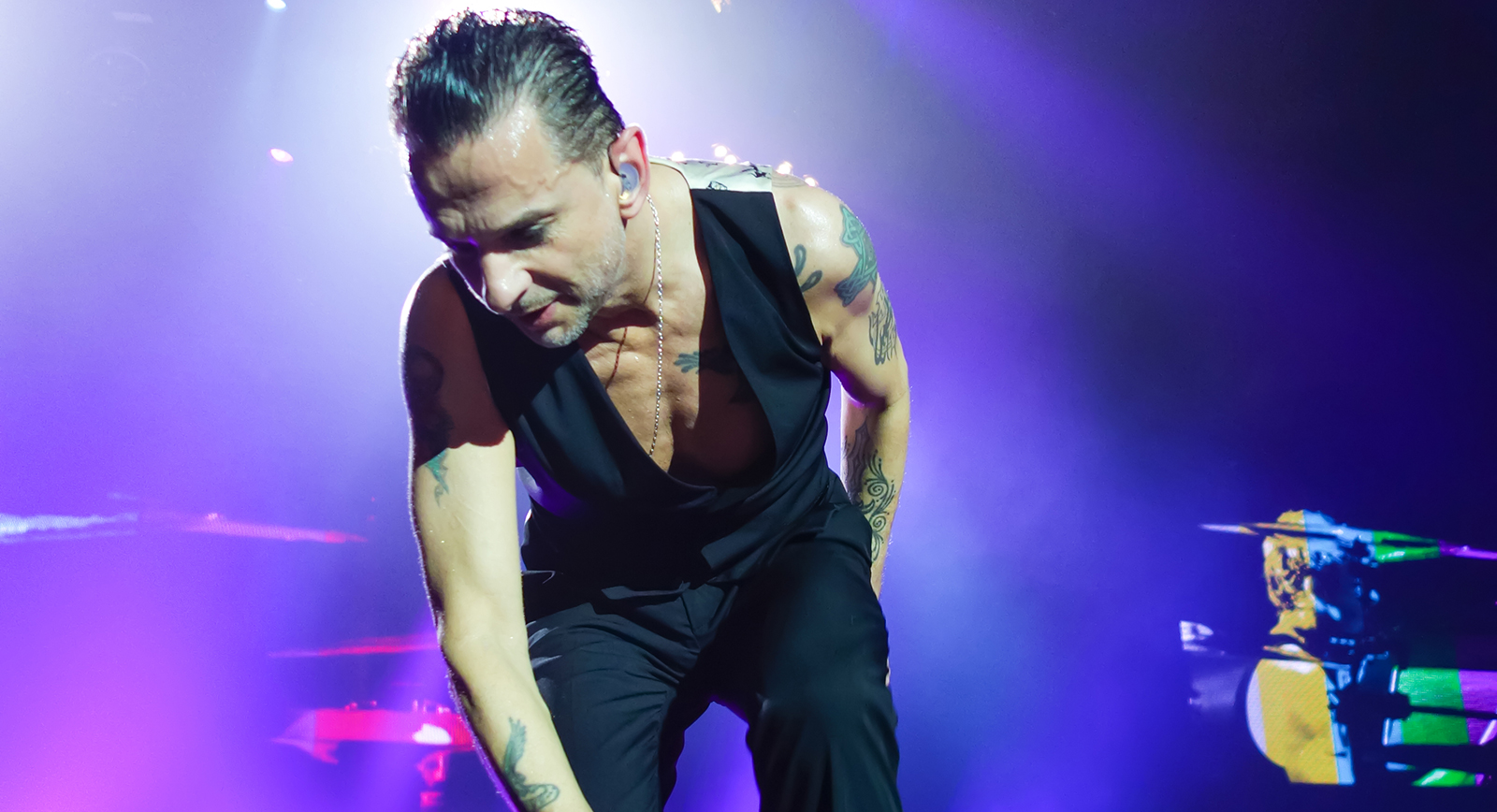 Las Vegas + Delta Machine
I only attended one Depeche Mode in the U.S. last tour – Las Vegas!
Still on a high from the amazing European dates I attended on the Delta Machine tour, the band announced U.S. dates.
Accustomed to the European style of concert going – massive sports stadiums and arenas with general admission standing tickets up close to the stage (and standing in line starting early in the morning for prime position), I wanted to try to duplicate the experience in the States.
Nearly all of the shows were typical of big artists in big venues, with all seating tickets.  It's really just a U.S. thing in the arena shows.  The one exception I found was at Pearl Concert Theater at Palms Casino Resort in Las Vegas on October 6, 2013.  A very unique show.  So I decided to travel for this one and see the band in a relatively small venue with a GA floor in front of the stage.
As it so happened, a number of my friends had the same idea, and it became a nice little get together.  We all got the special "Exclusive VIP" type tickets for early entry, and there was a nice pre-concert party put on by Live Nation with drinks and fun and prizes.  Somehow I was very lucky and won a raffle drawing for the best prize of the night – stage used guitar strings from Martin Gore played on stage for the song, "Precious".
Like all of their shows, the concert was excellent and had it's own unique character.  Maybe it was the Vegas setting, but there was real electricity in the air.  Of all of the shows that I attended, the guys on stage seemed to be having the best time.  Love the venue and a very memorable show.
October 6, 2013: Pearl Concert Theater at Palms Casino Resort in Las Vegas, Nevada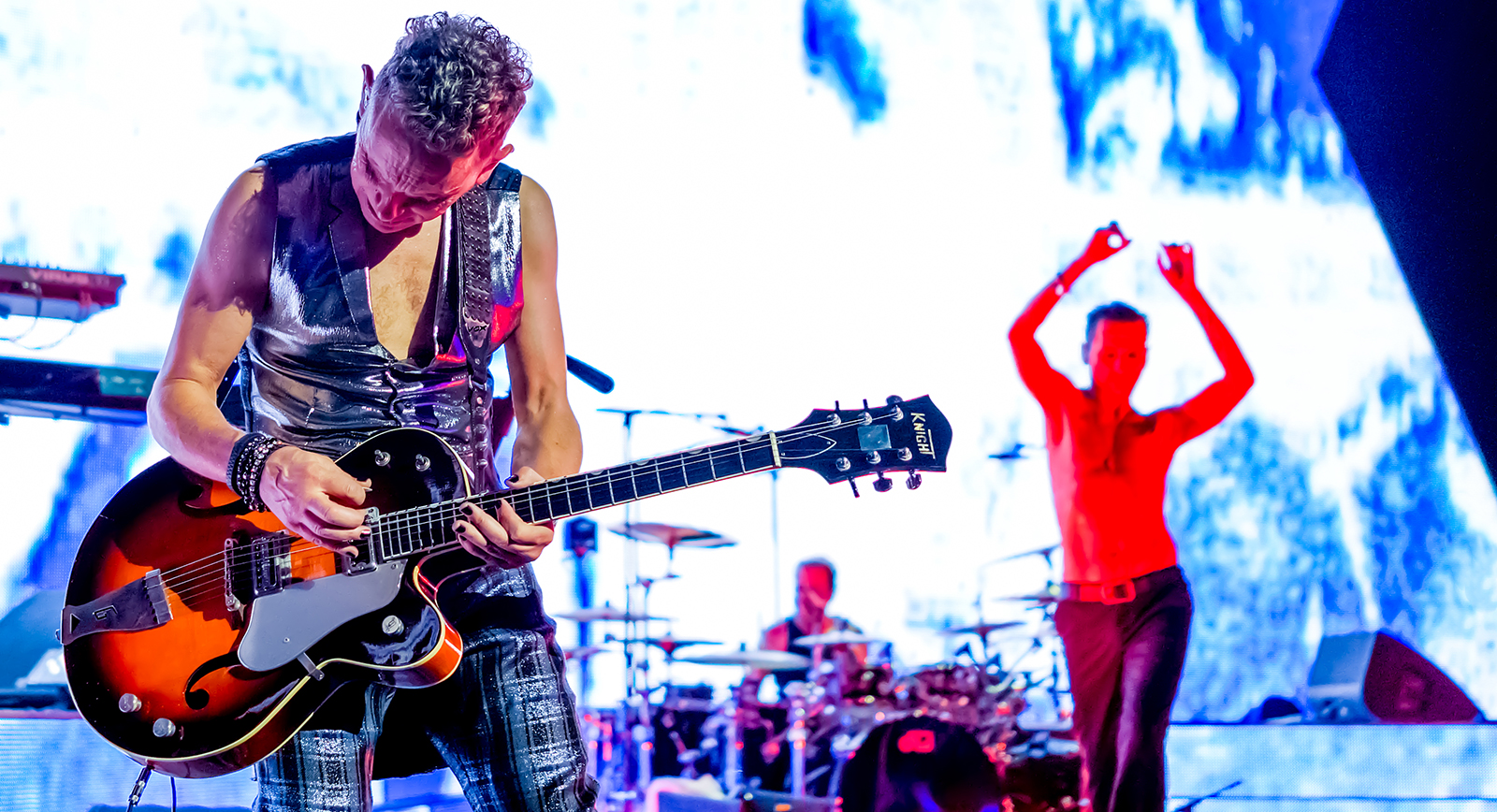 Croatia, Family Heritage, and My First Time Photographing DM Professionally
May 23, 2013.  Definitely one of the most memorable days of my life.
When I set out planning my journey of attending several Depeche Mode concerts across Europe for their Delta Machine tour (see http://bit.ly/DeltaMachine2013), I planned it all around the show in Zagreb, Croatia.
All of my family on my mom's side go back to Croatia, and I had kept in contact with my cousin Željko through Facebook.
Depeche Mode's concert dates were moving at a fast pace, so I would spend one or two nights per country and jump in my rental car and try to find my way to the next.
So arriving in Croatia, there was so much I wanted to see and do, but so little time.  I was only there for one full day – the day of the concert.
My cousin Željko came and picked me up and took me on a very long drive to the village where my great grandfather was born.  Most of the village was destroyed by the Serbians during the war in the early 90s, and they bombed and destroyed the house where my great grandfather was born.  But I did visit the remains, and it was quite an emotional experience.  There were still signs up warning of land mines.
At the beginning of the century there were thousands living in that village; at the time of my visit, only 46 were left.  But it was like stepping back in time 100 years.
Željko drove me around and introduced me to relatives across the countryside.  It was an incredible experience to meet relatives from another era, in such a different world.  It is a custom there to make "slivovitz", or plumb brandy, and at each stop they would offer a glass or more (I'm not being much of a drinker).
But that night was the Depeche Mode concert.  And I had another dream – to professionally photograph the band in concert.  And this was the one show on this tour for which I secured a photo pass to shoot the concert.  See photos and full concert review here: LINK
So after a long and emotional "plumb brandy" day driving all over the countryside, I managed to make it back to Zagreb Arena to not only photograph my favorite band, but to experience this dream in my ancestral "home".
With most concerts that I photograph, I am focused first and foremost on the craft of photography…  settings, composition, angles, covering all of the performers, time management, etc.  But I have to admit I got lost in the moment, taking in the performance as well as capturing and memorializing as many moments as I could through the lens – capturing shadow, light, and color.
All in all, it was a lot of emotions packed into one day.  A day I will never forget.  Below are a few photos from meeting up with my family and visiting the remains of the birthplace of my great grandfather in Croatia…
London + "Never Let Me Down Again"
London.  My favorite city in the world.  The first time I flew into London and took the Heathrow Express from the airport into Paddington Station, I felt like I had arrived on another world, but one in which I felt like I was this lost alien that had found his way home.
Seeing Depeche Mode in this beautiful city had always been a dream, but not one that I ever expected to realize.
After driving all over Europe to see Depeche Mode in Hungary, Croatia, and Slovakia for their Delta Machine tour (see http://bit.ly/DeltaMachine2013), I arrived in England to see the two O2 shows that followed, on May 28th and May 29th, 2013.
I had bought "early entry" tickets and arrived around 7 or 8 am each morning to wait in line to get up close to the stage.  My hope was to be at the foot of the ramp that jutted out into the crowd, and I was lucky enough to make it there for both London shows.  A friend of mine, Dina from San Francisco, also traveled to make these shows, and we got to enjoy them together.
I shot videos at these shows with my pocket camera, as I wanted to memorialize the experience.  My favorite video of the whole tour was this one I shot for "Never Let Me Down Again", my all-time favorite song…
I wanted to capture what it was like to be there.  Even today, when I go back and watch this video, I still get that tingle and rush of adrenaline down the back of my neck and spine when Dave comes to the end of the ramp and you can see the emotion on his face as the sea of fans wave their arms back and forth, as though we were all having some shared religious experience.
Solo Shows (Martin DJ Set + Dave Gahan & Soulsavers)
Following my epic experiences attending many shows on the Delta Machine tour in 2013, the following years were mostly uneventful for the typical Depeche Mode fan, with no new album or live shows on the horizon.
2015 was quite a special year though, as I got to experience "Depeche Mode" without Depeche Mode, and see Martin Gore and Dave Gahan in a different light.
On June 27, 2015, I had an opportunity to attend a special Martin Gore DJ set created as a fundraiser at SOhO Restaurant and Music Club in Santa Barbara.  A few months earlier, he released his second solo album, "MG".
I was lucky enough to get one of the meet and greet tickets, and as I suspected, Mr. Gore seemed to be very kind, quiet and modest.
His DJ set did not resemble a Depeche Mode concert at all.  I was up front and center, just a few feet away, and it was quite surreal to see the man at work.  There were no Depeche Mode covers or samples or any vocals at all.  Set behind an Apple laptop and other pieces of technology, Martin was engrossed in his work, and did not really interact with the audience at all, outside of his music connecting with us on a different level.
Later that same year, on October 22, 2015, I was able to attend "A Special Evening with Dave Gahan & Soulsavers" at The Theatre at Ace Hotel in Los Angeles.  Celebrating the release of their new album, "Angels & Ghosts".
Dave Gahan's performance with Soulsavers more closely resembled a Depeche Mode concert, well, in comparison to Martin Gore's DJ set, but it was still quite different too.
Overall, comparing the two in these non-Depeche Mode live shows was a contrast in styles and artistry.
Martin Gore's solo event was in a contemporary night club; Dave Gahan's was in a historic theater.  Martin Gore was solo, and his music was using the latest technology.  Dave Gahan was joined on stage by his other band, and the presentation was a bluesy sort of rock and roll with a throw back style.  Dave fed off of the energy of his bandmates and the crowd; Martin drew power from within.
It was very digital versus analog, and seeing them do their thing apart really provided some insight into the magic that happens when they come together as Depeche Mode.
You can check out my full review of Martin Gore's DJ set here…
June 27, 2015: Martin Gore DJ Set at SOhO Restaurant & Music Club in Santa Barbara, California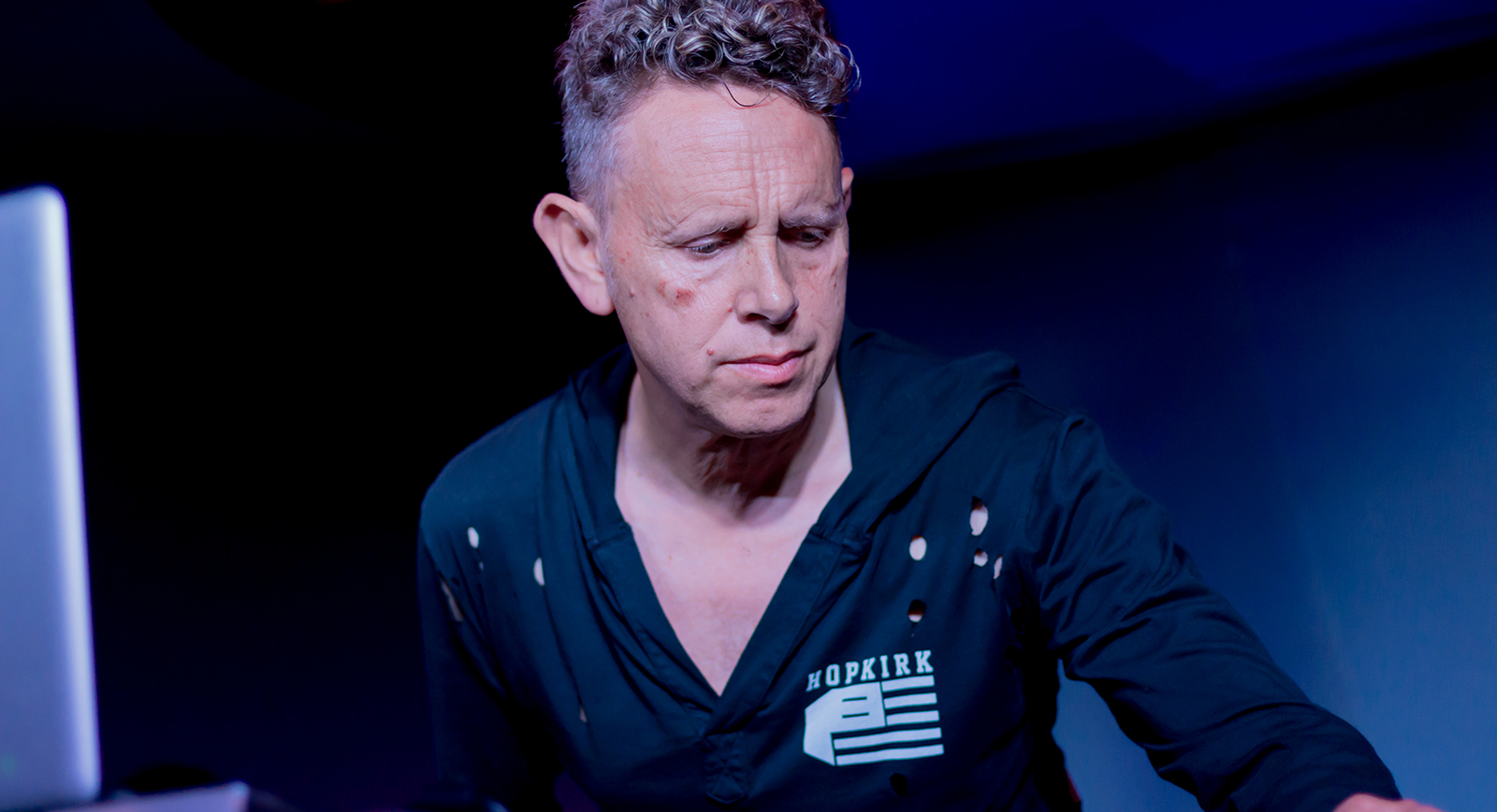 ;
You can check out my full review of Dave Gahan with Soulsavers here…
October 19, 2015: A Special Evening with Dave Gahan & Soulsavers at The Theatre at Ace Hotel in Los Angeles, California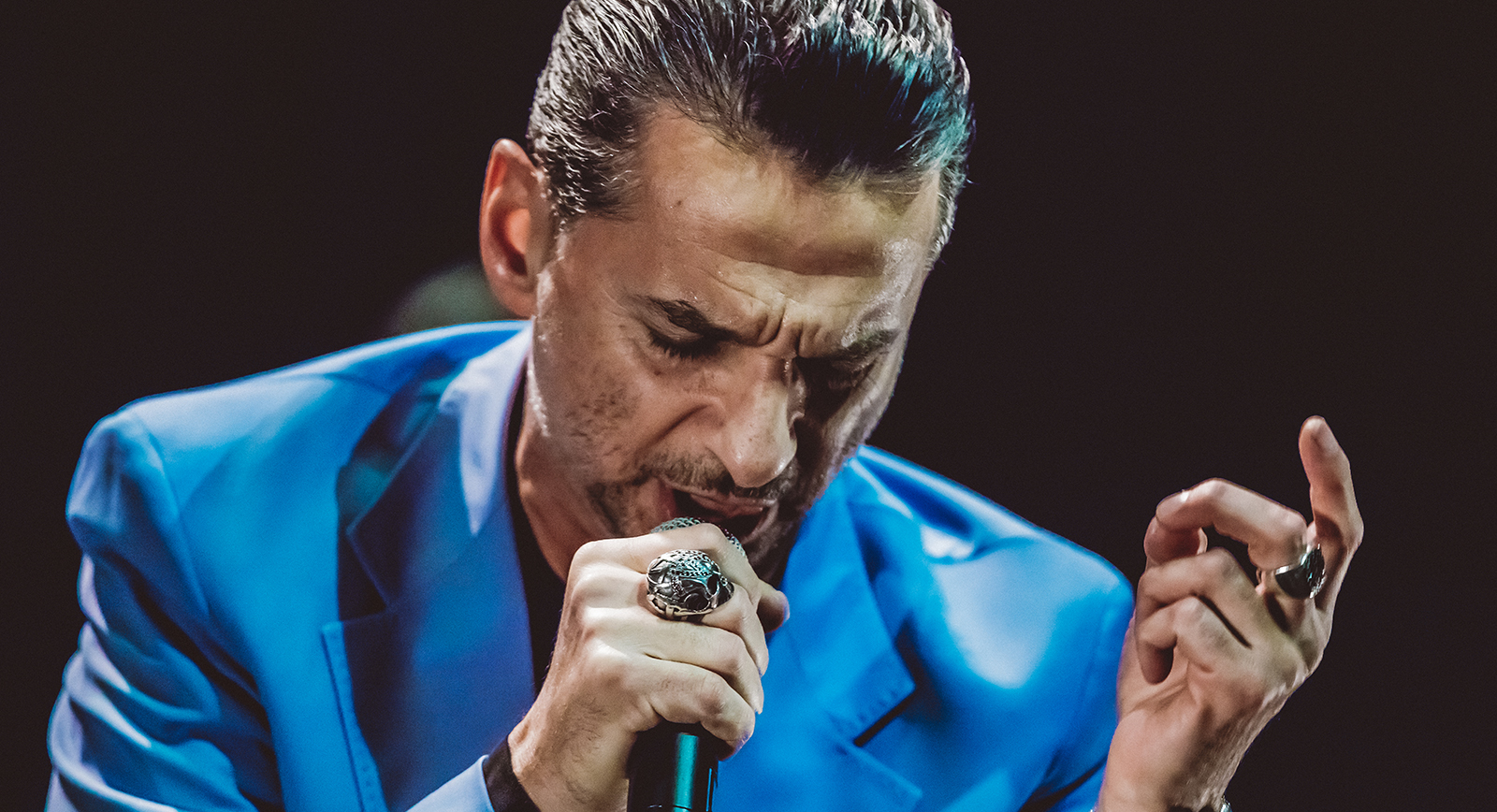 Collecting Depeche Mode Memorabilia
I've always been a collector.  Over the past 15 years I've become very involved in the entertainment memorabilia art market.  In addition to working as a journalist for my own Original Prop Blog website (focused on helping collectors navigate the world of collecting authentic props and costumes used in film and television), I also consult to major auction houses with regards to high end film, television, and rock and roll collectibles.
My favorite Depeche Mode related piece in my collection came from Alan Wilder – one of the snare drums from his drum kit.  It was used to record "Songs of Faith and Devotion" and played live on subsequent concert tours.  Included in the set are his drumming gloves and the last set of drumsticks he used in concert before leaving Depeche Mode.
I always felt that Alan Wilder brought so much to Depeche Mode, and the albums he was involved in are among my favorites.  I love Vince Clarke and I am a huge fan of Yazoo and Erasure, but "Speak & Spell" is all a bit too cheery for Depeche Mode, and it really sounds like a completely different band to me.  I think the introduction of Alan Wilder and change of direction for Depeche Mode was critical in the evolution of the band.  In addition, Vince Clarke departing to create other projects resulted in amazing bands and works that otherwise would never have happened, so it somehow resulted in amazing music all around.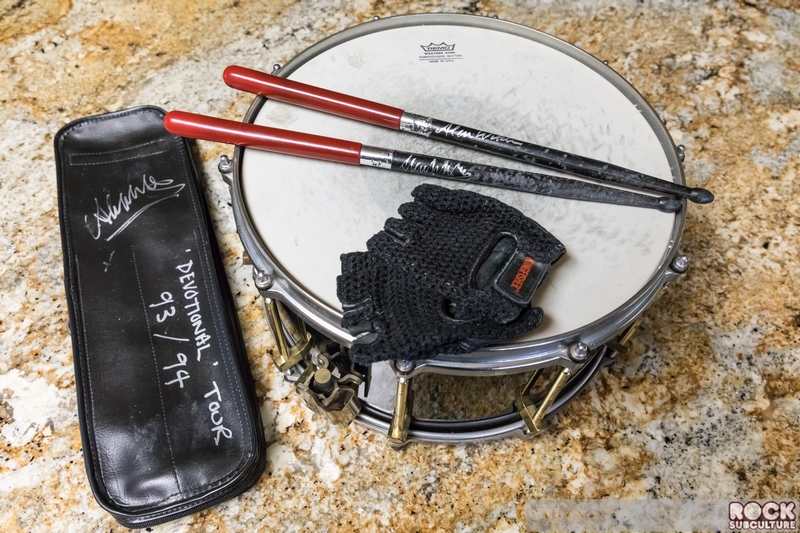 Concluding Thoughts
Thank you to anyone who took the time to read, and please feel free to comment back on the official Depeche Mode Facebook page!
If you need any photography services – commercial or private events, portraits, weddings, or anything at all – my wife Shelley and I have a photography business and will travel anywhere in the world.  Please contact us and we can discuss!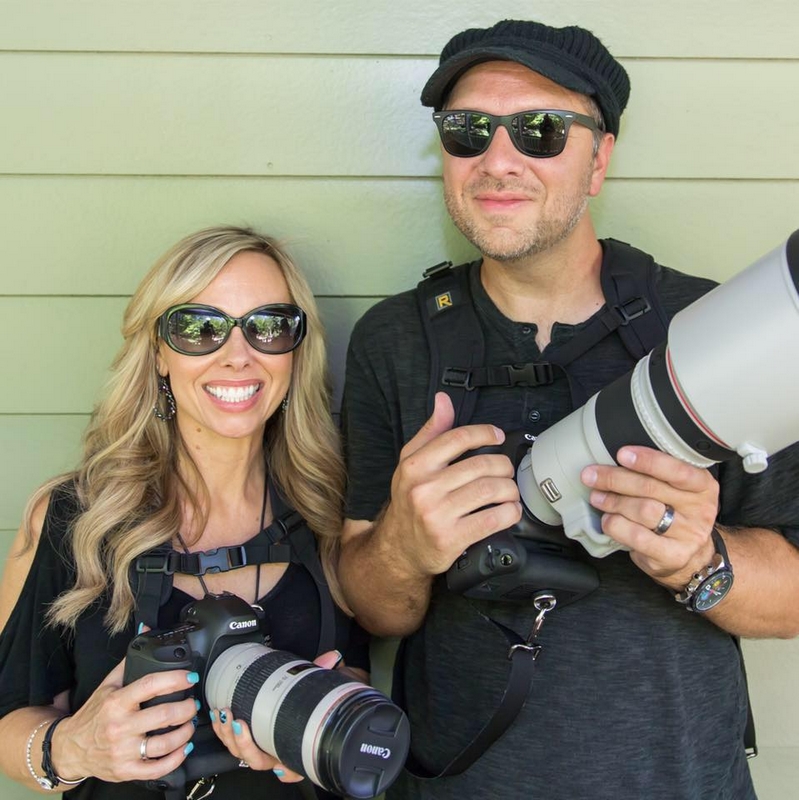 Jason DeBord